Jessica and John's love story started like many great ones, as friends. After regularly attending their graduate program's weekly "Mandatory Fun Time (MFT)," their friendship blossomed into romance. Jessica was drawn to John and always wanted him around; this was how she knew he was the one. As the light from over 5,000 candlelit luminaries filled the streets, steps, and sidewalks of Galena, Illinois, John proposed to Jessica atop a hill looking over the annual Night of the Luminaria and Living Windows.
When planning their big day at the Iron Amethyst Inn in Mazomanie, Wisconsin, Jessica and John wanted a simple yet elegant ceremony and reception where people would say, "That was so you guys." - and that's precisely what happened. Their sweet summery celebration overflowed with greenery and flowers from the venue's flourishing gardens alongside B-Style Floral's breathtaking arrangements. Jessica was enchanting in her A-line gown with delicate leaf detailing from Vera's House of Bridals. Refreshments were abundant for this brunch-style wedding, with a statement champagne wall as well as a bloody mary and mimosa bar. Jessica and John cherished memorable moments as their mothers recited the blessings they had written for the couple during the ceremony, and their fathers gave sentimental toasts during the reception. We can't wait for you to get inspired by all the charming details below!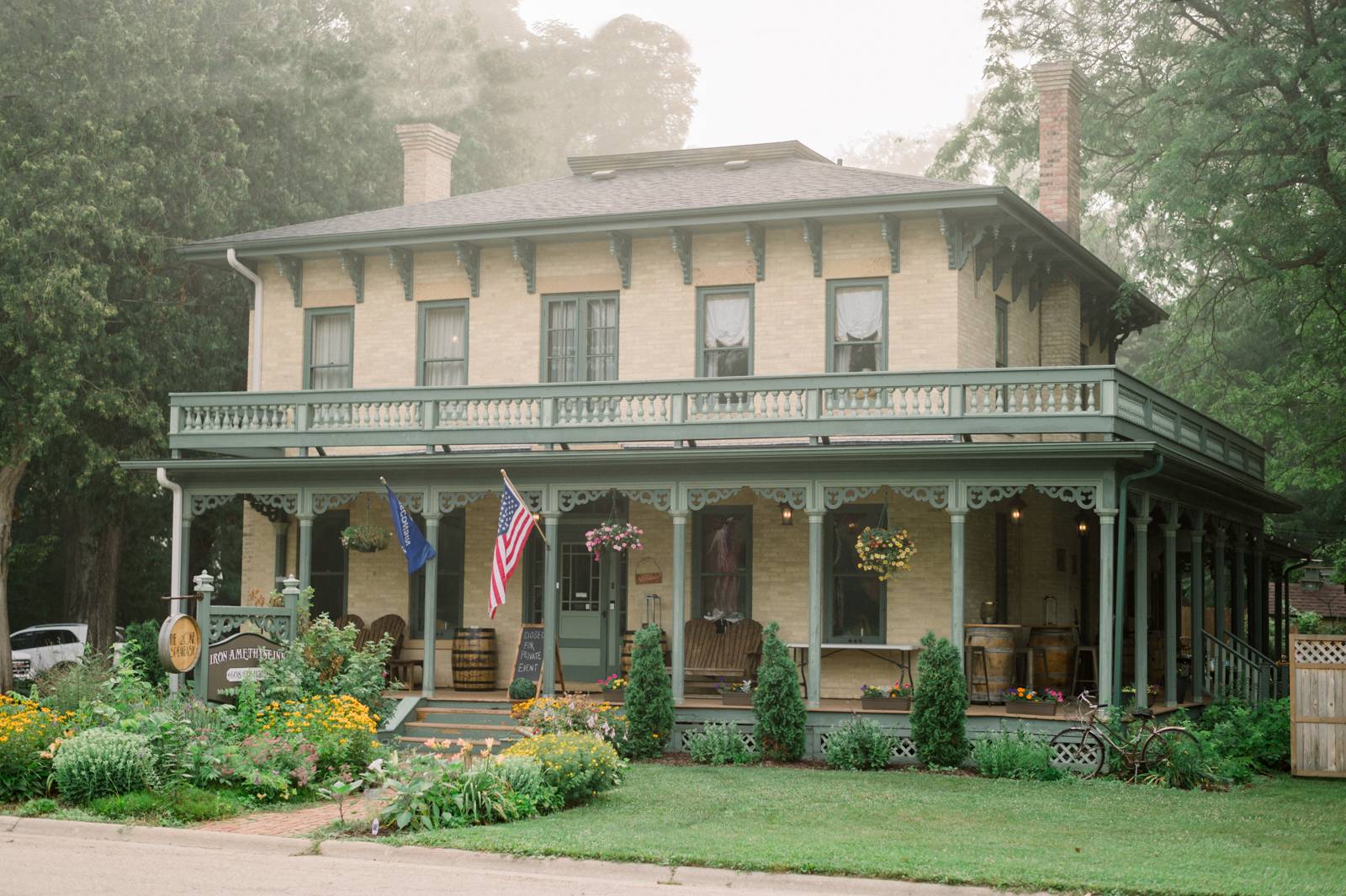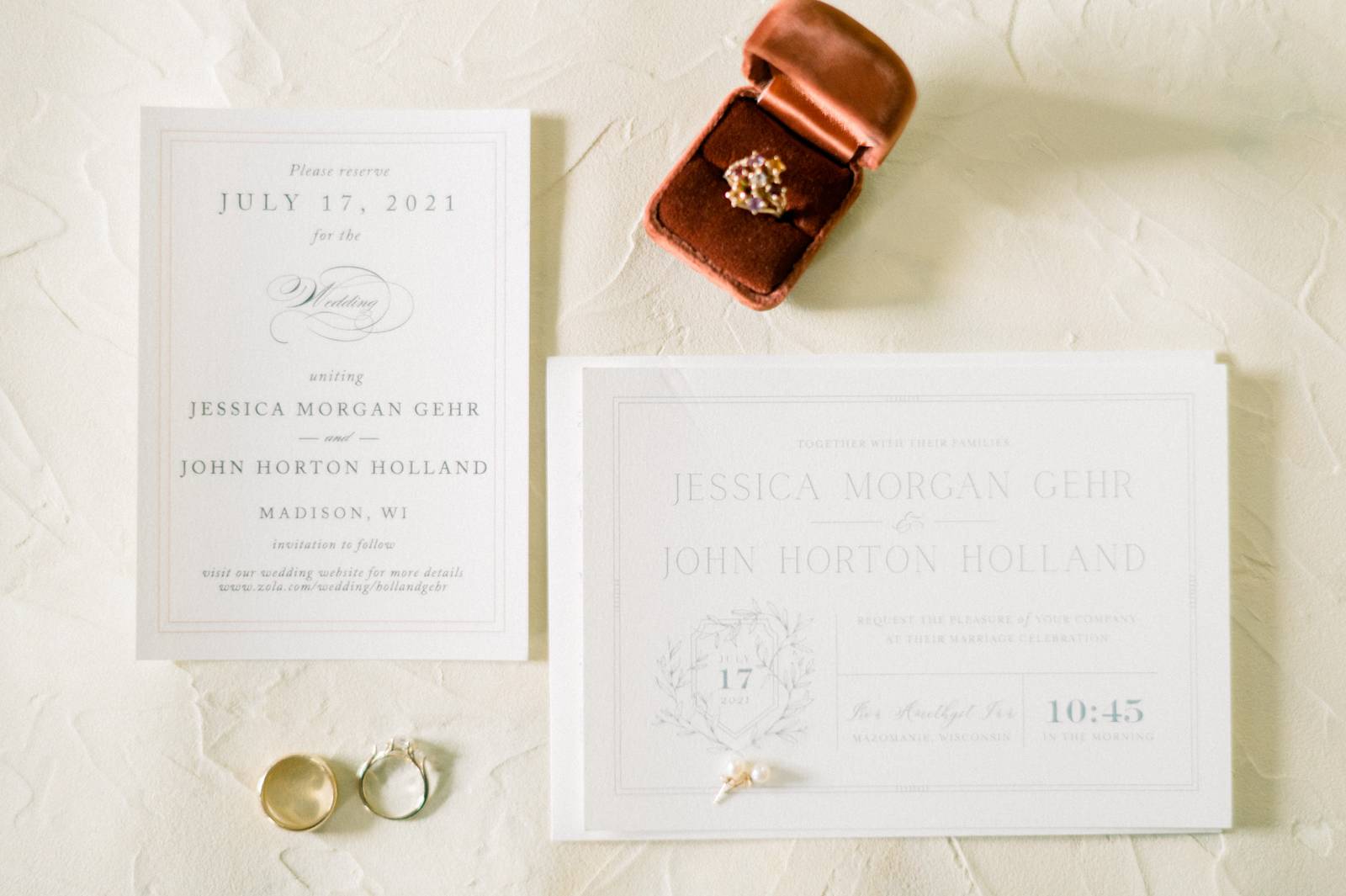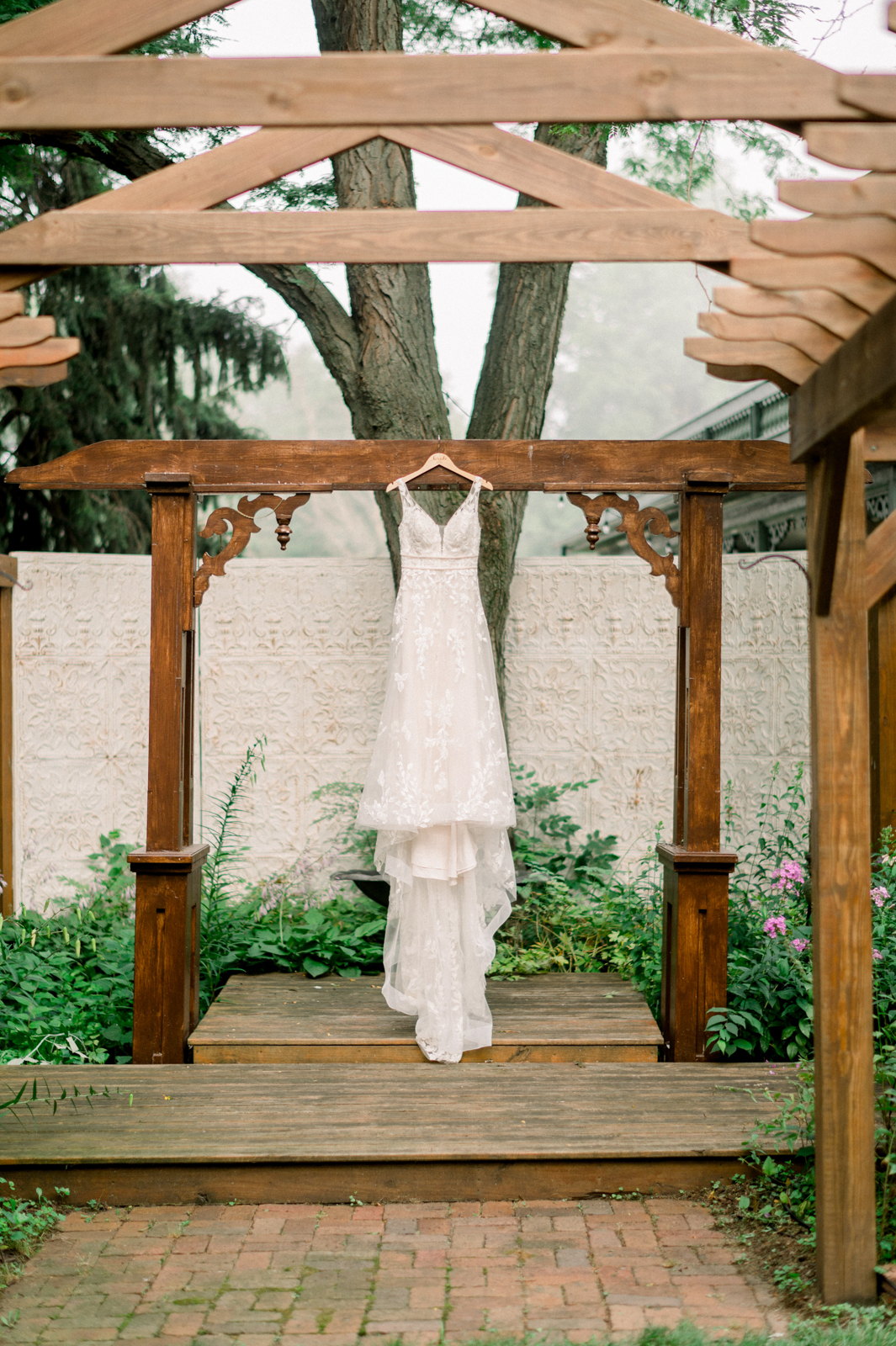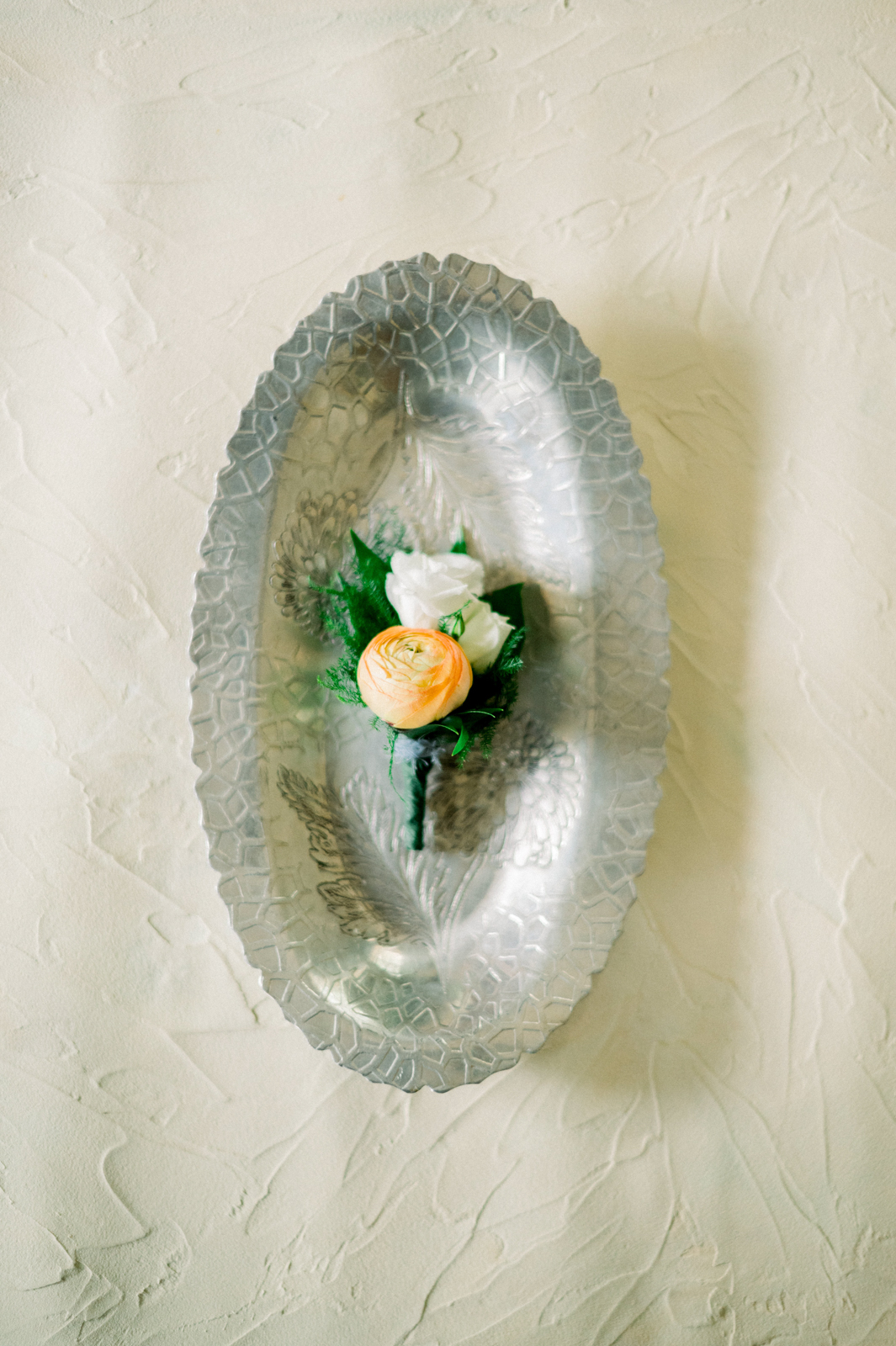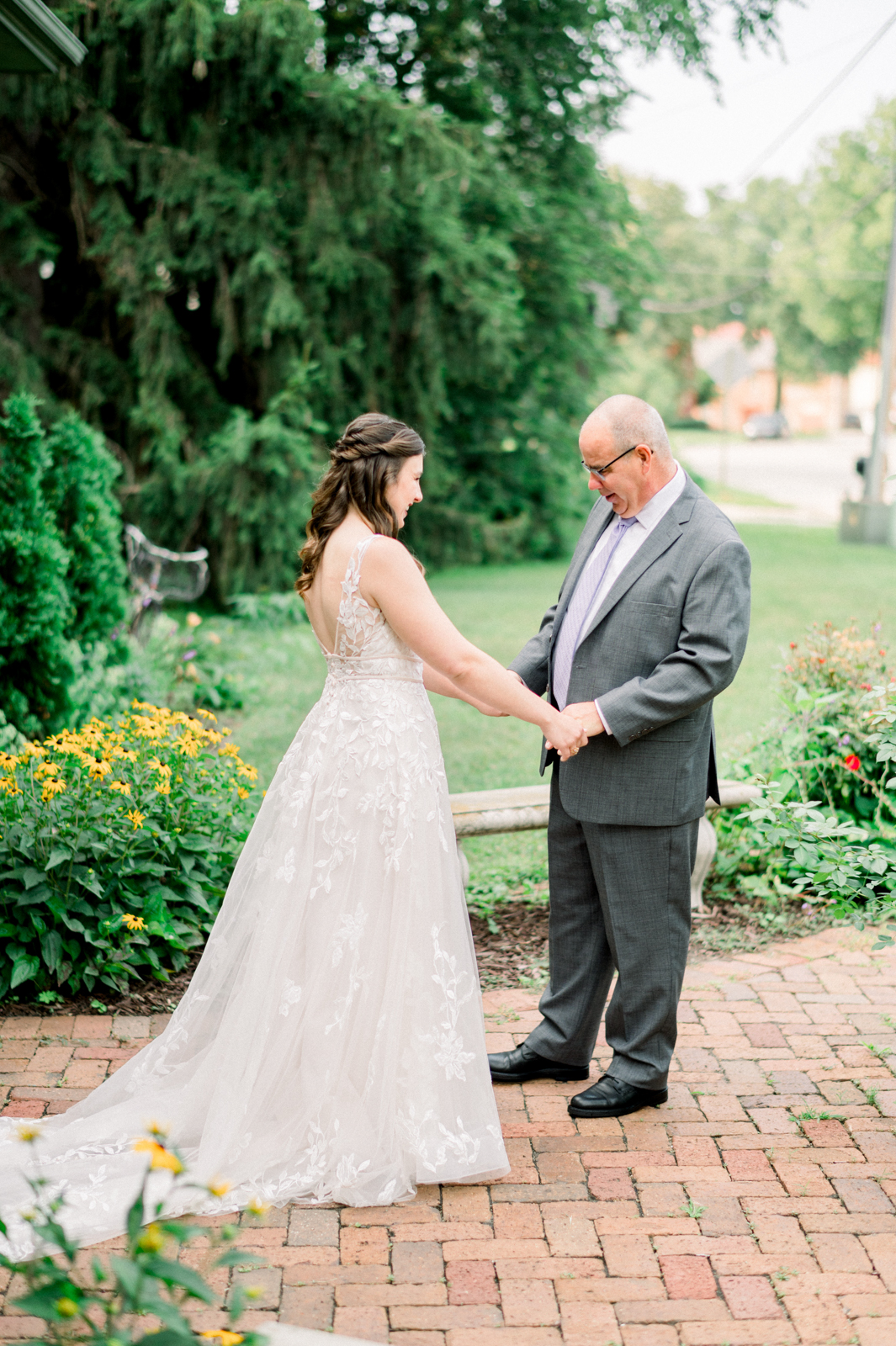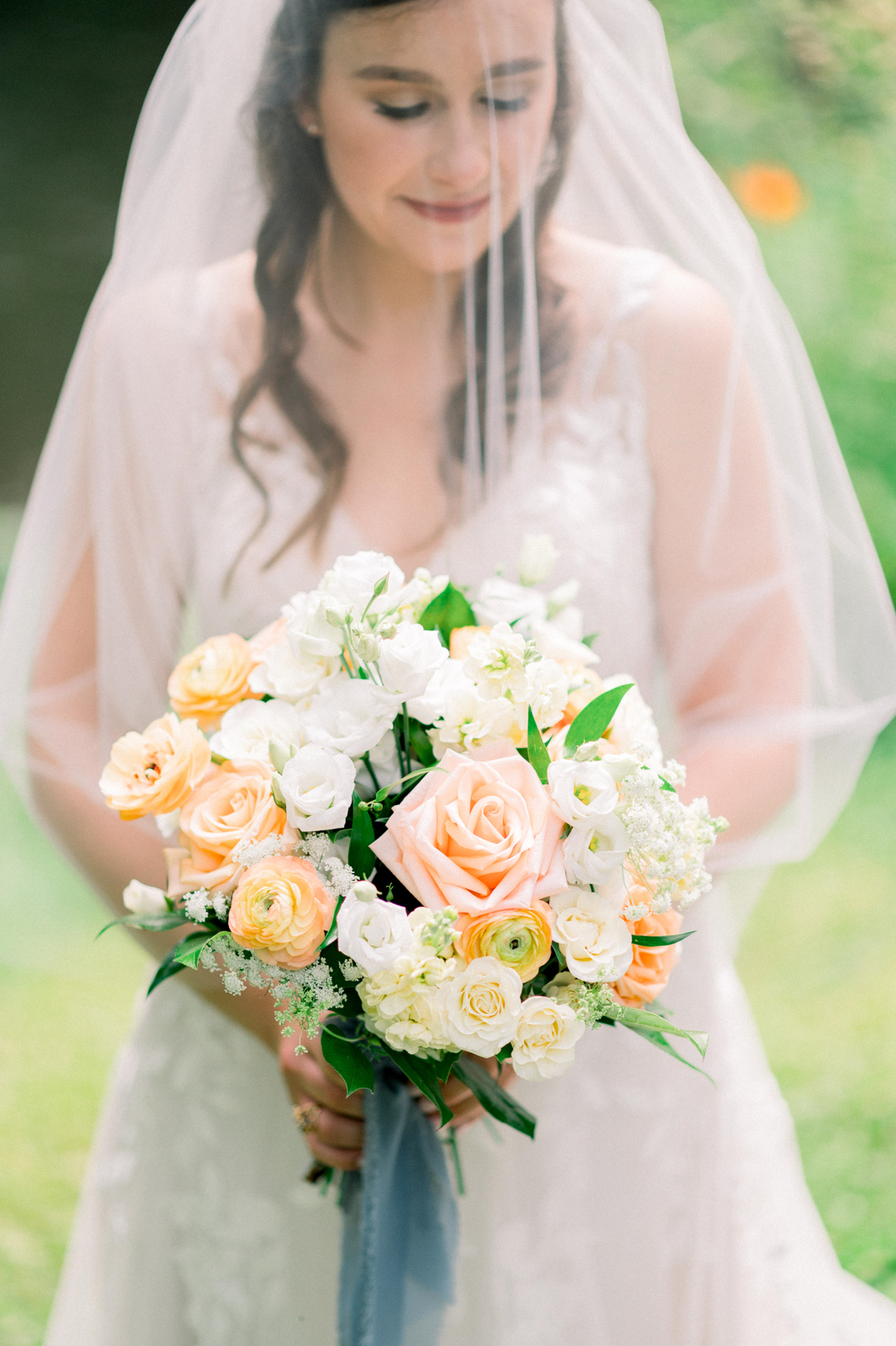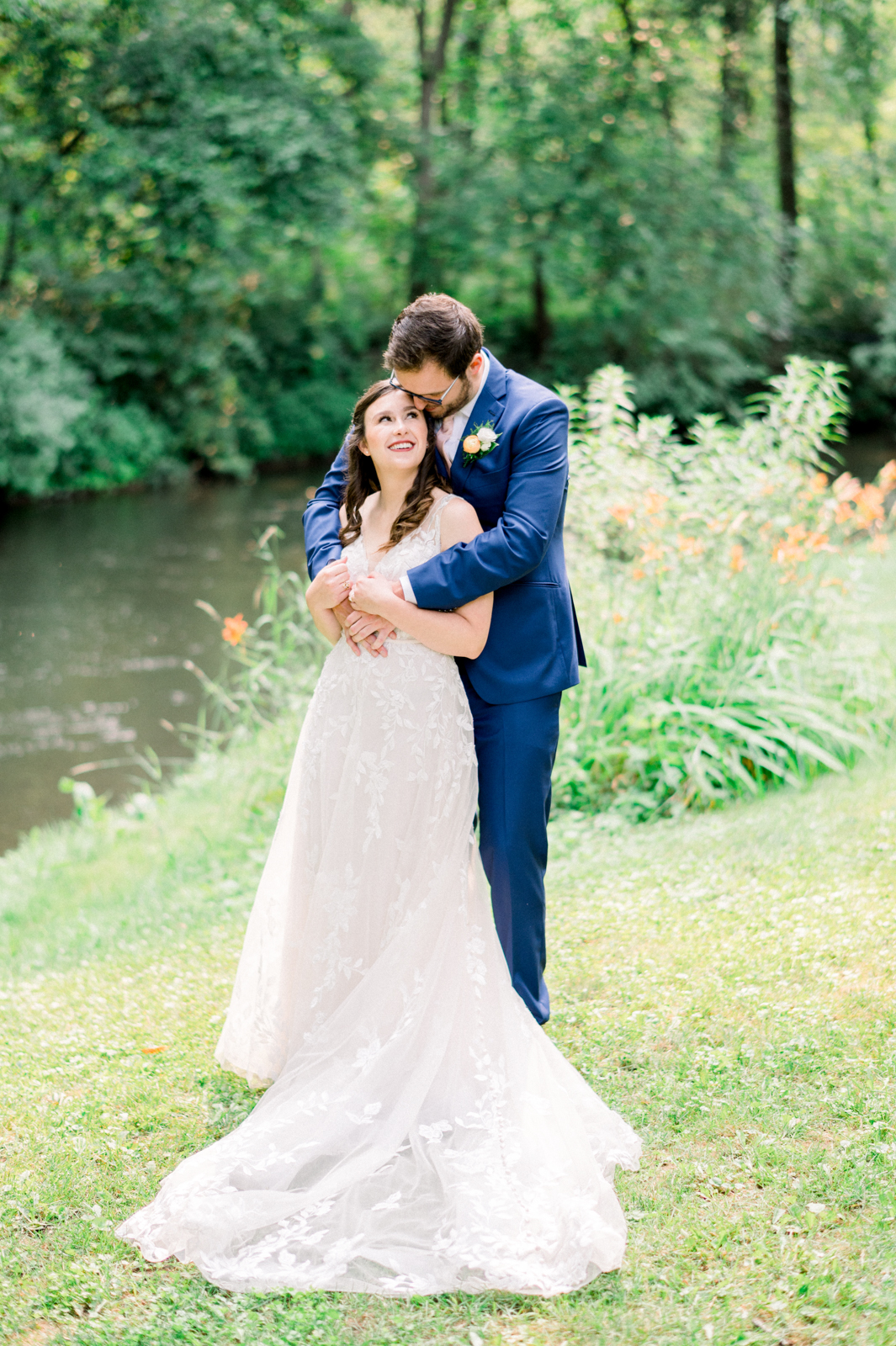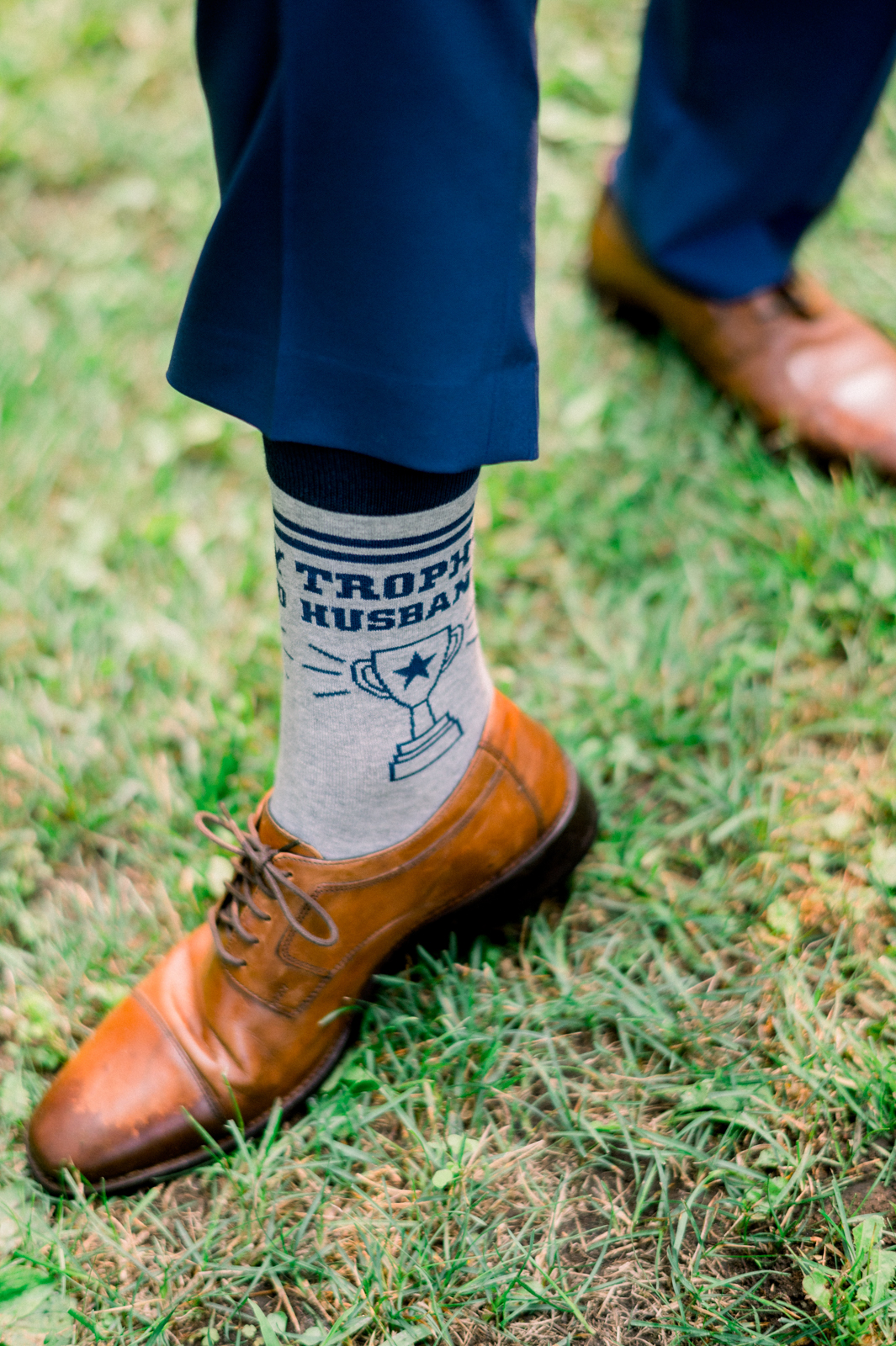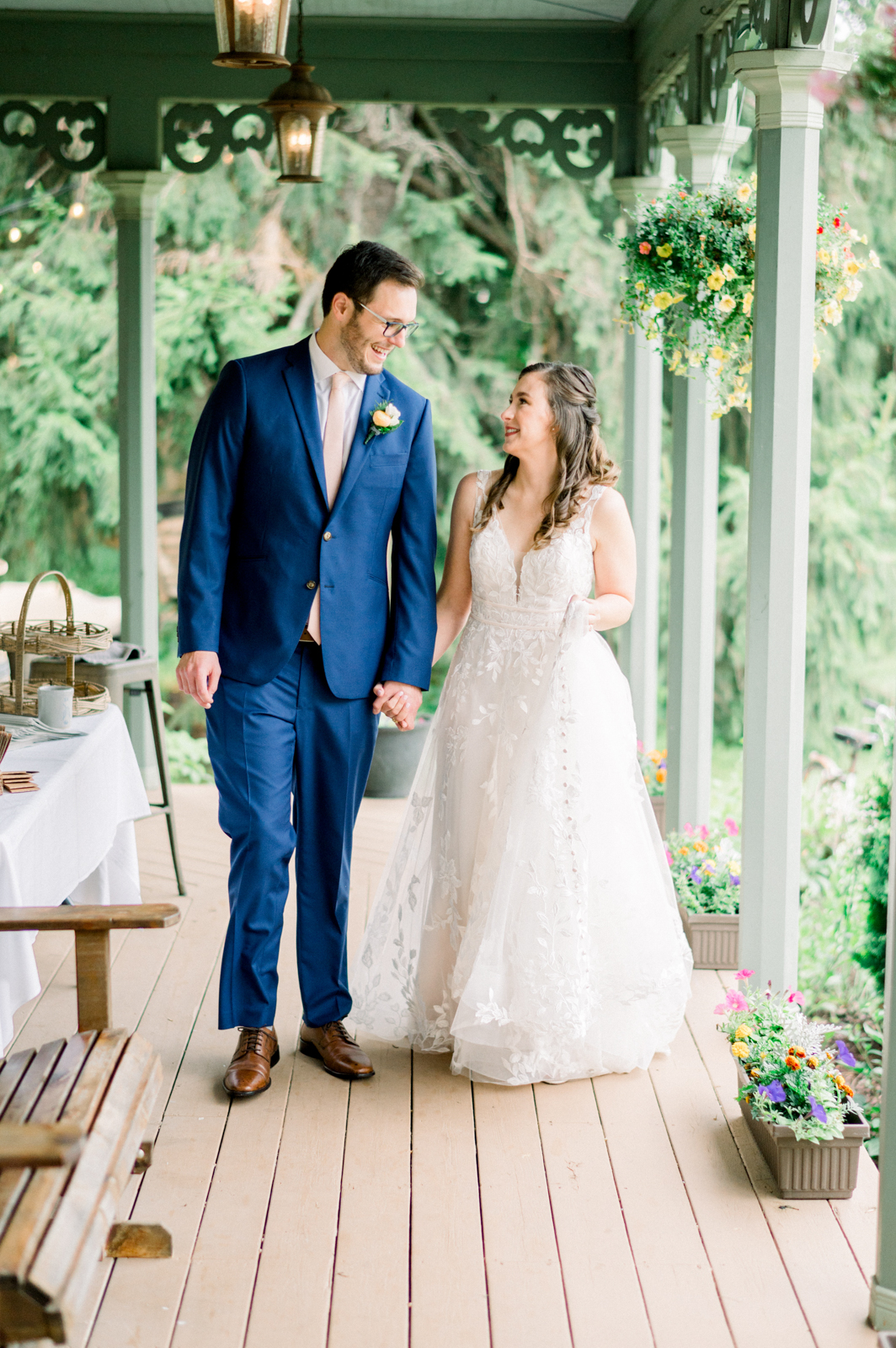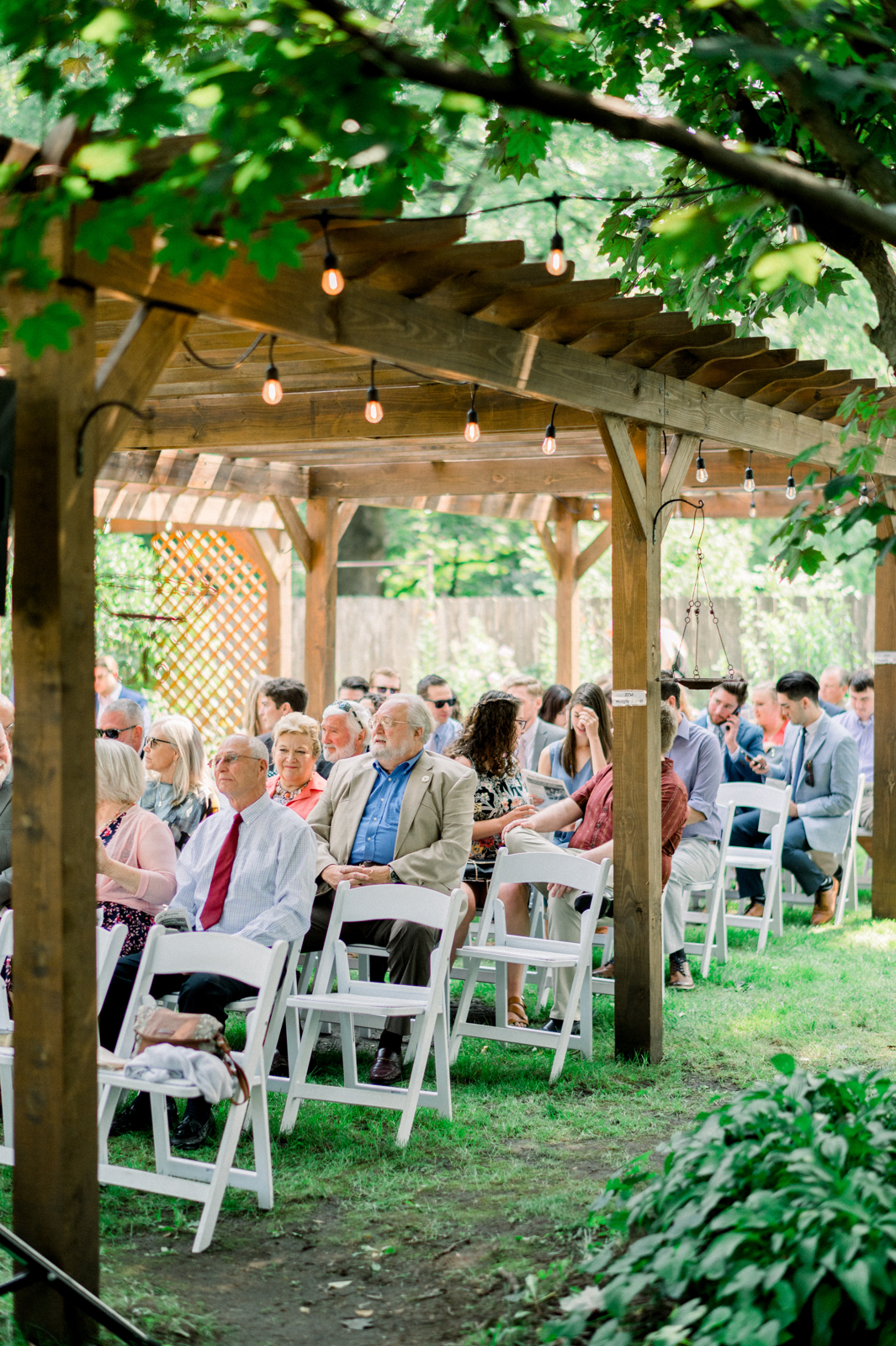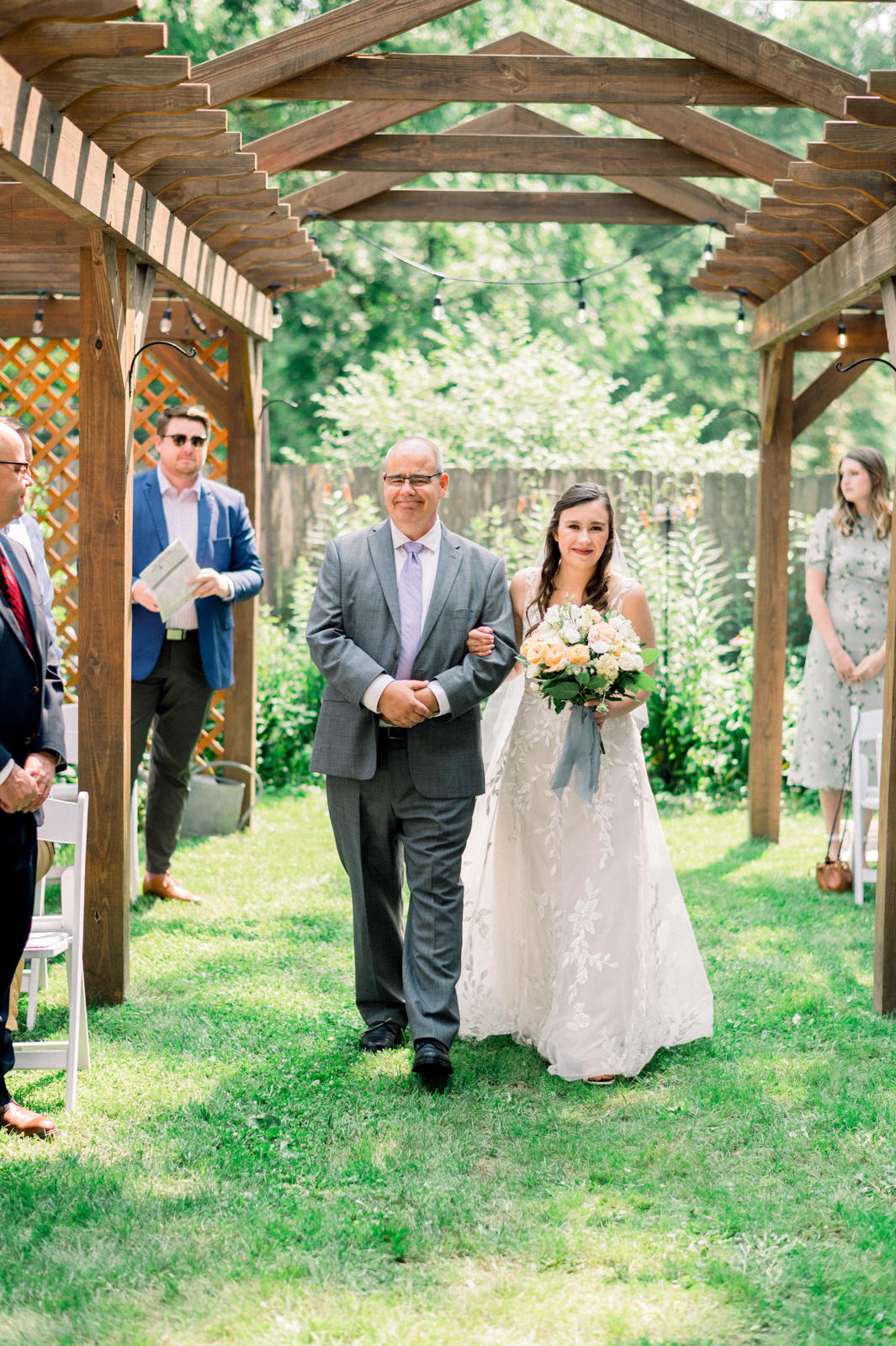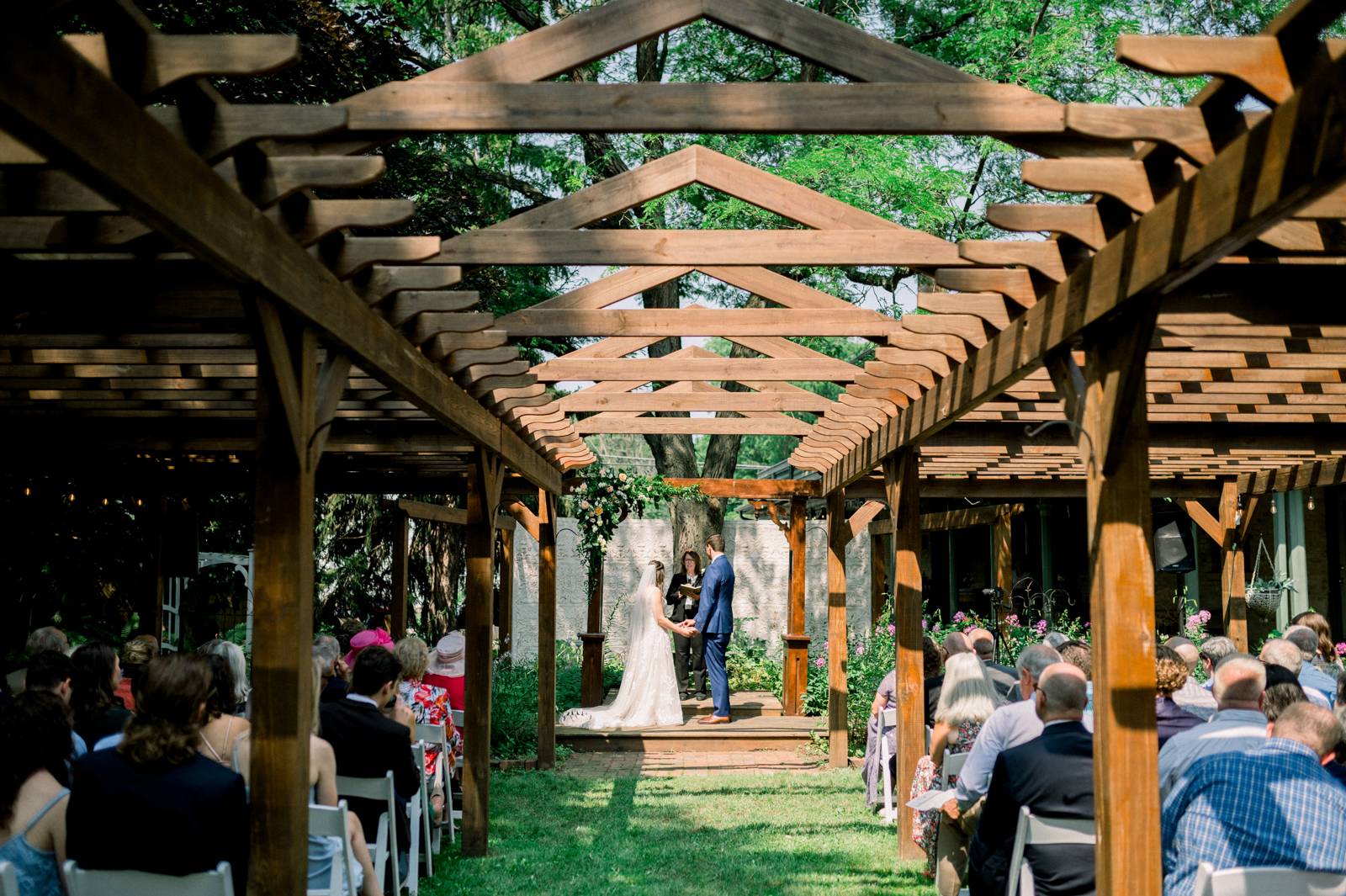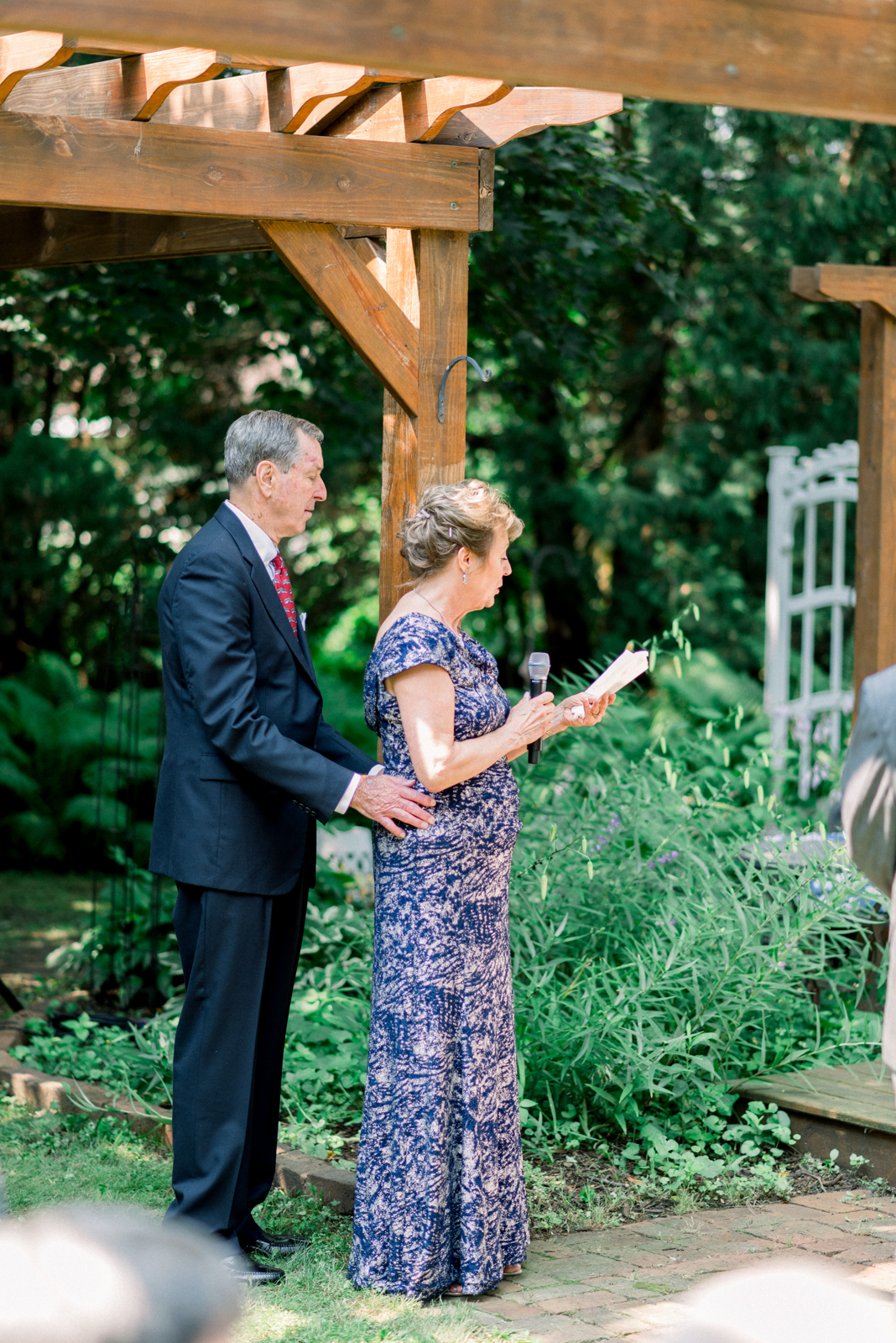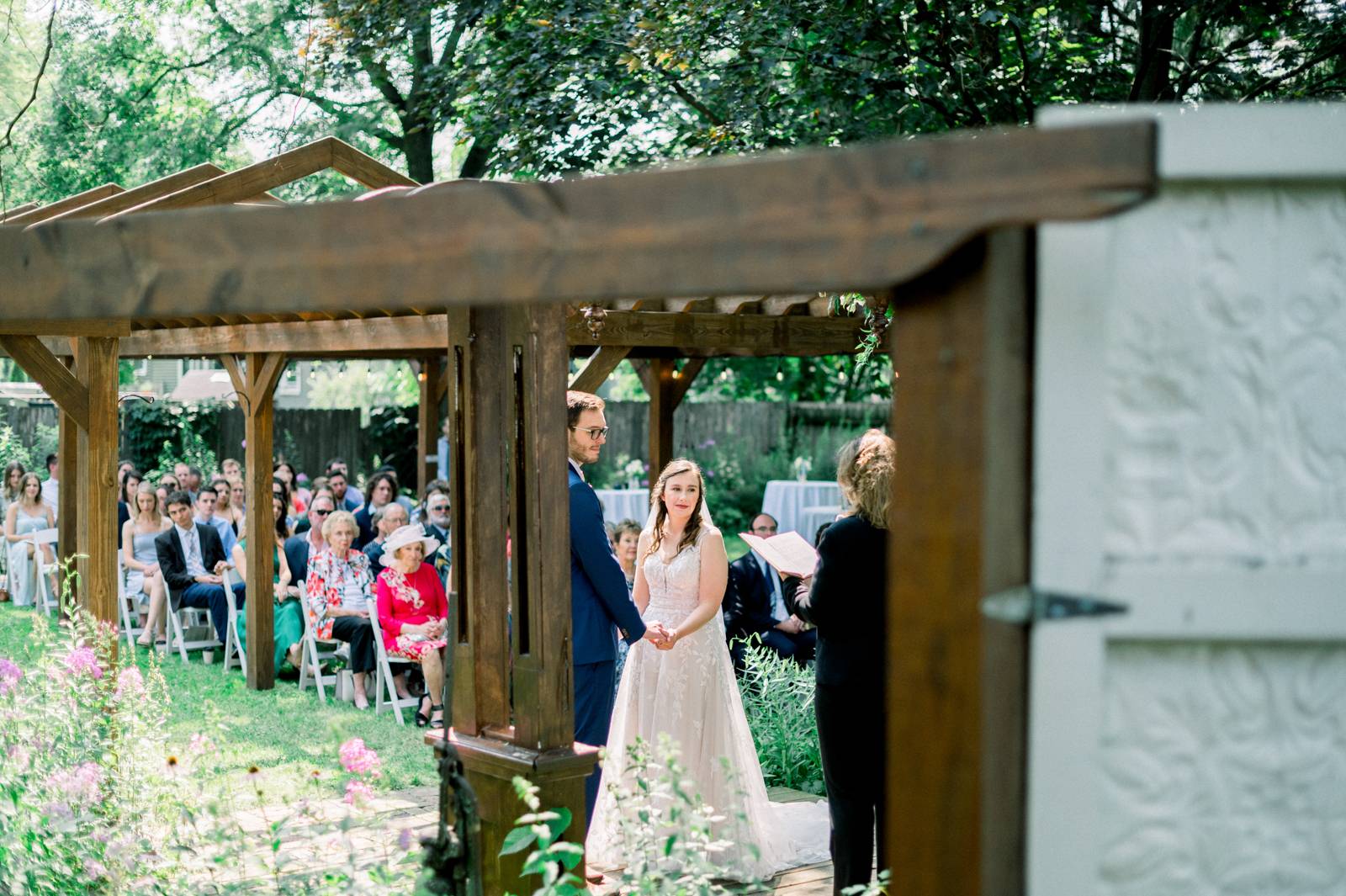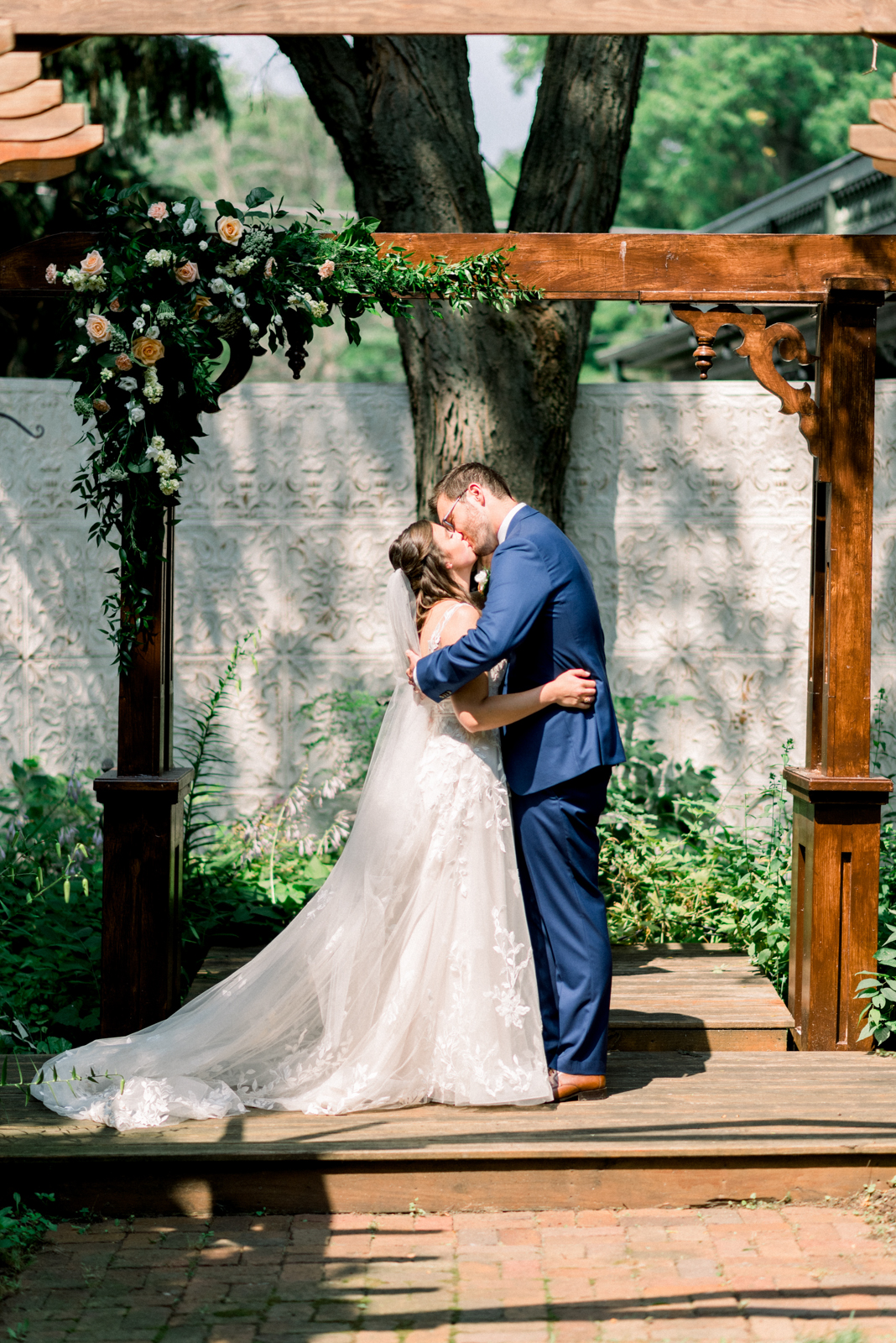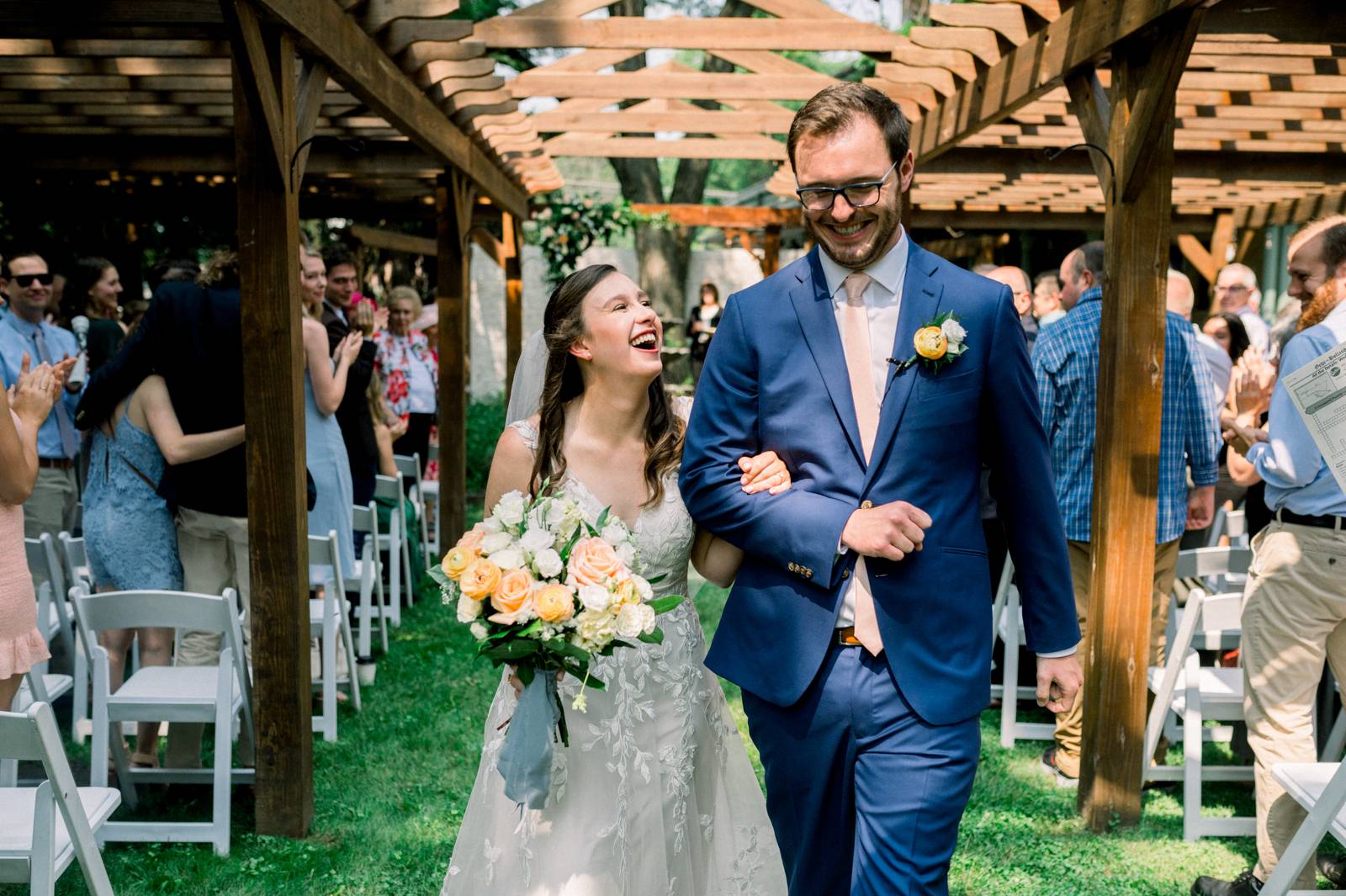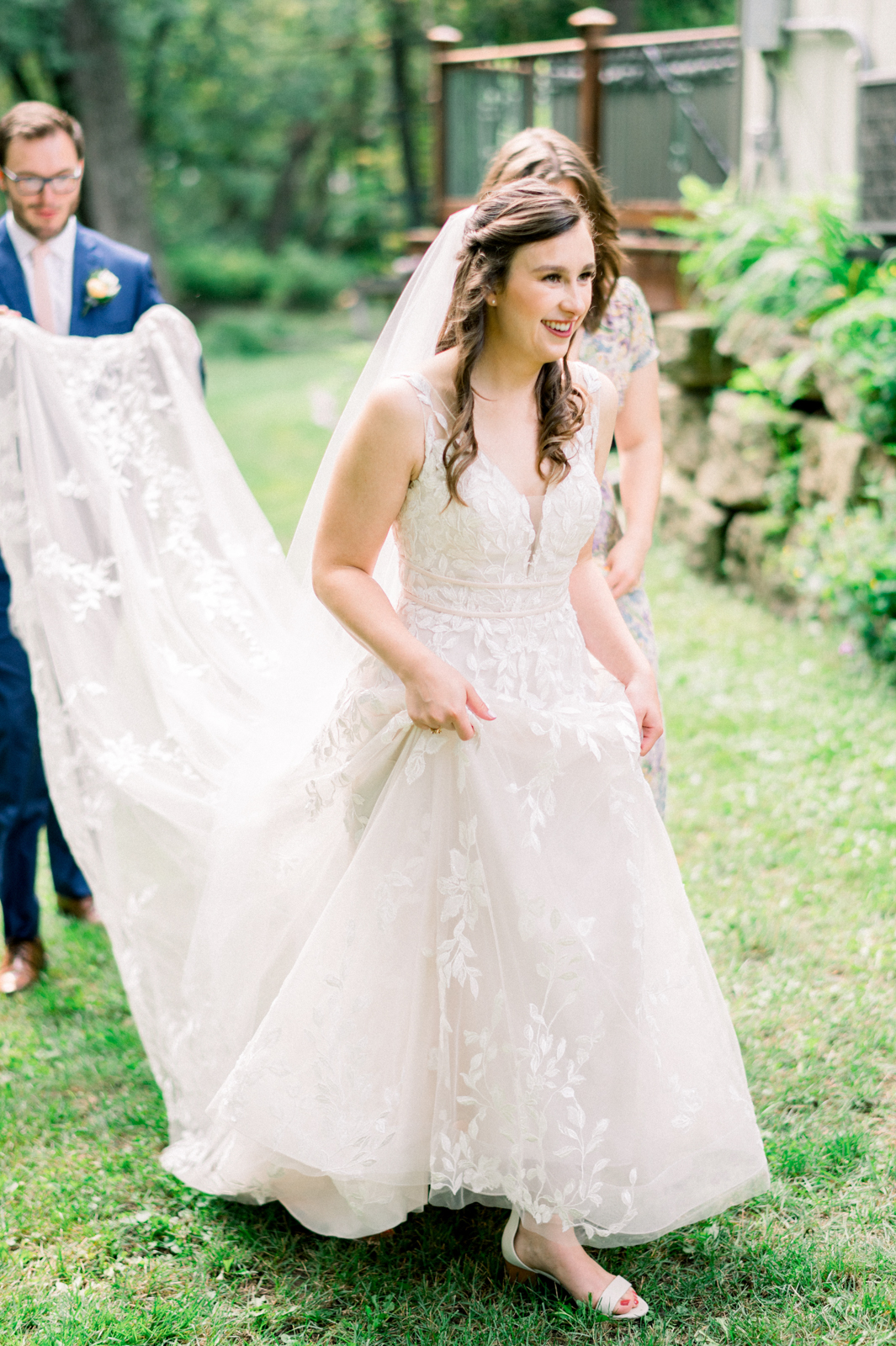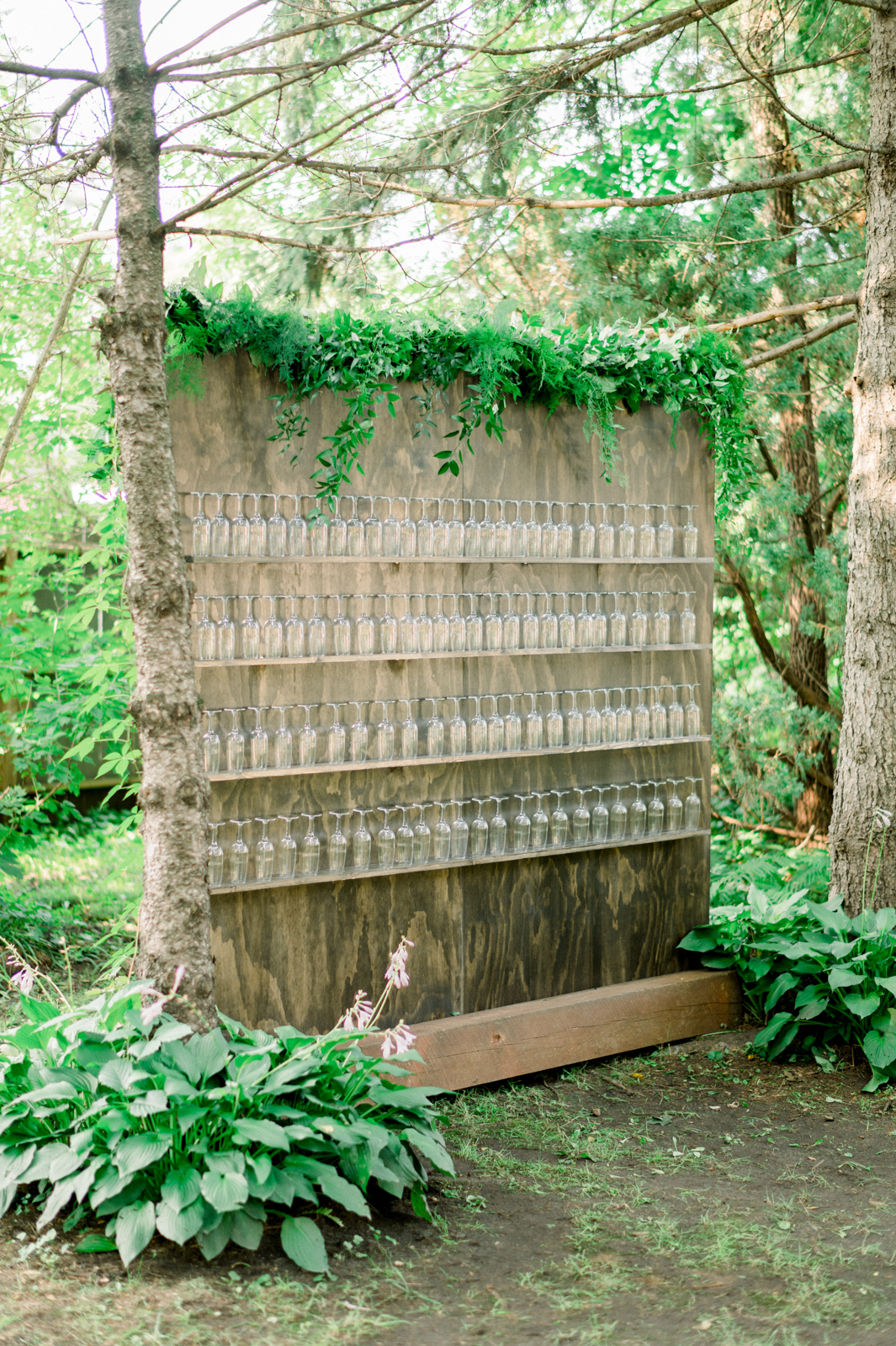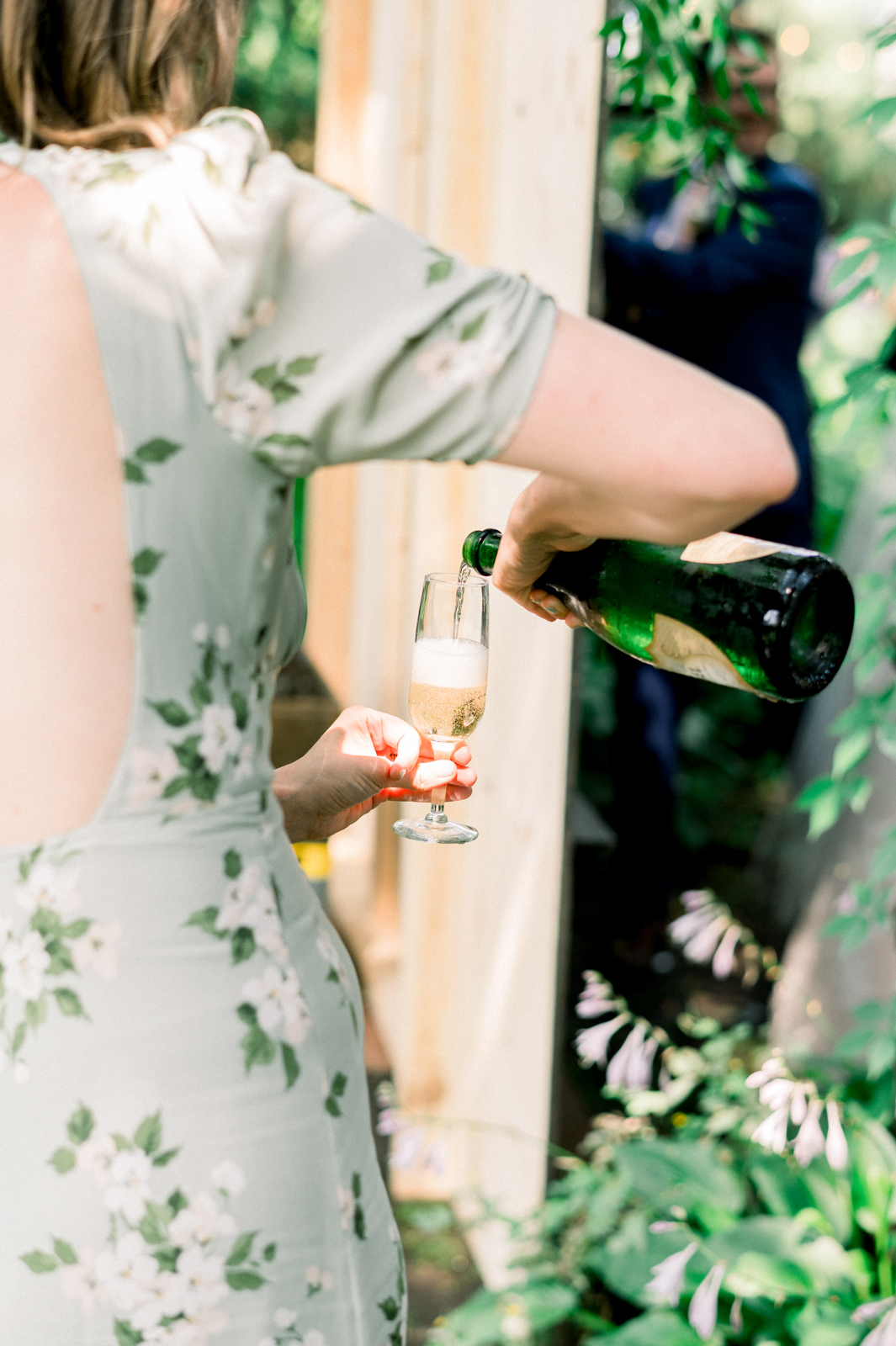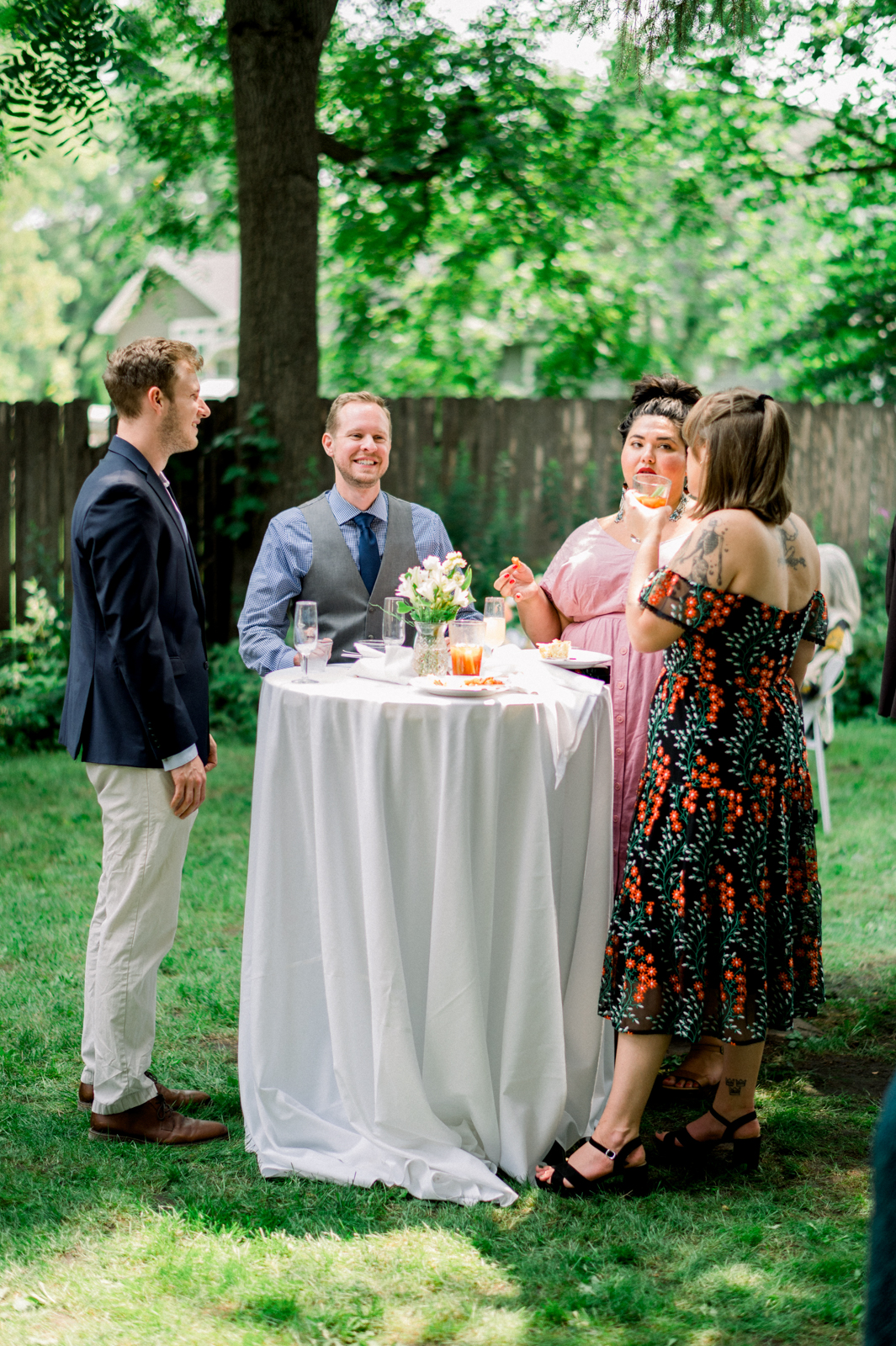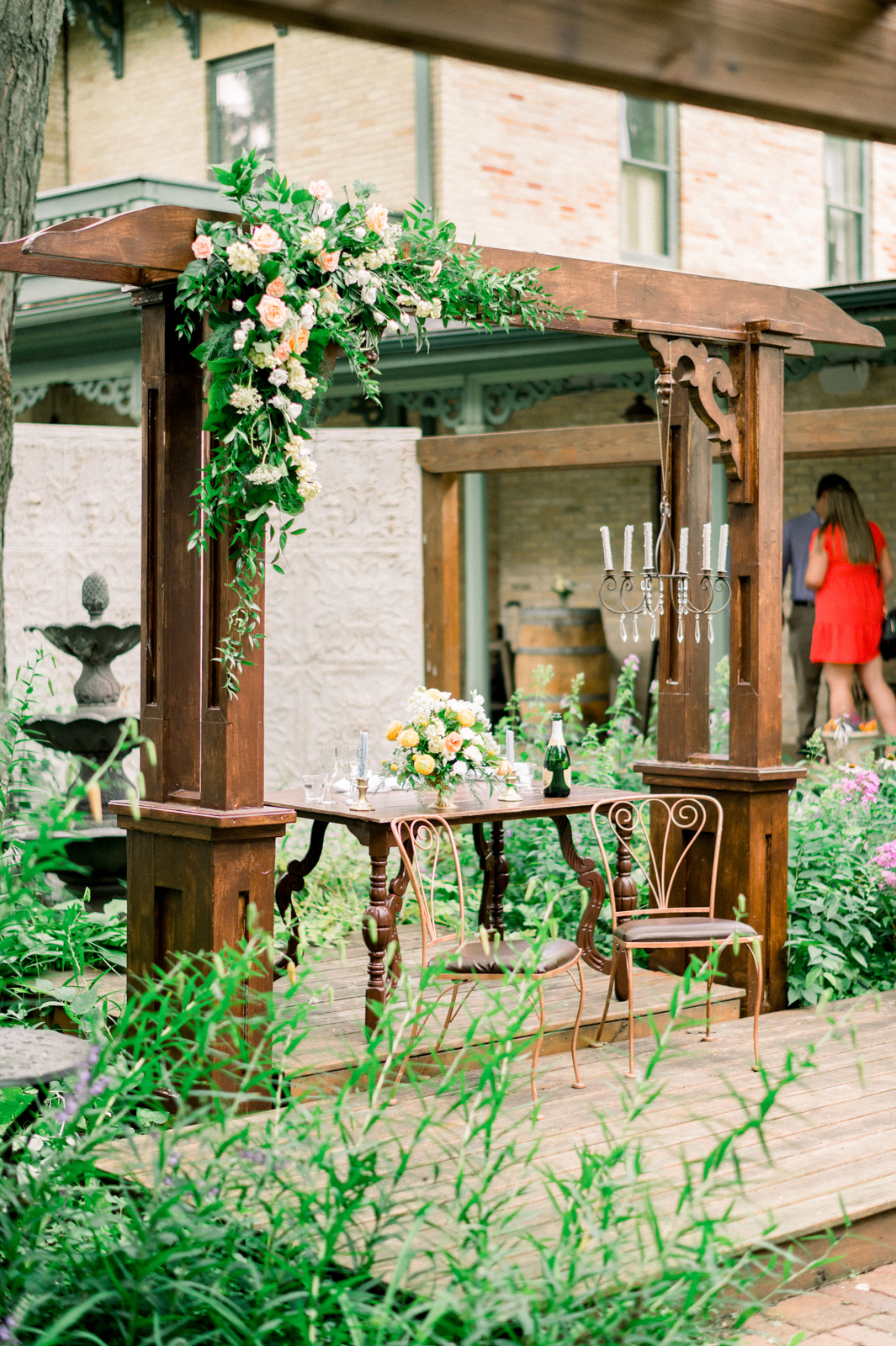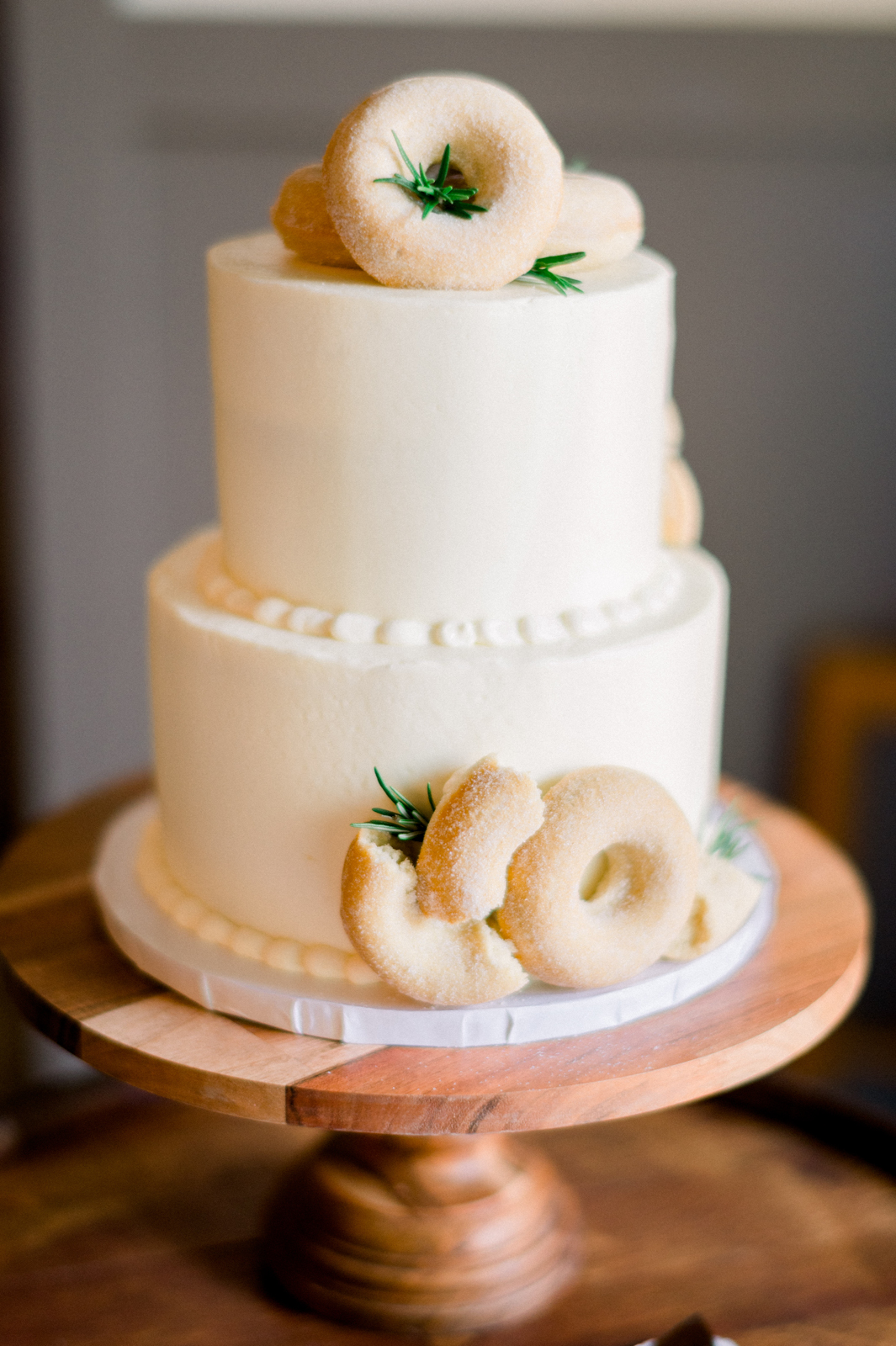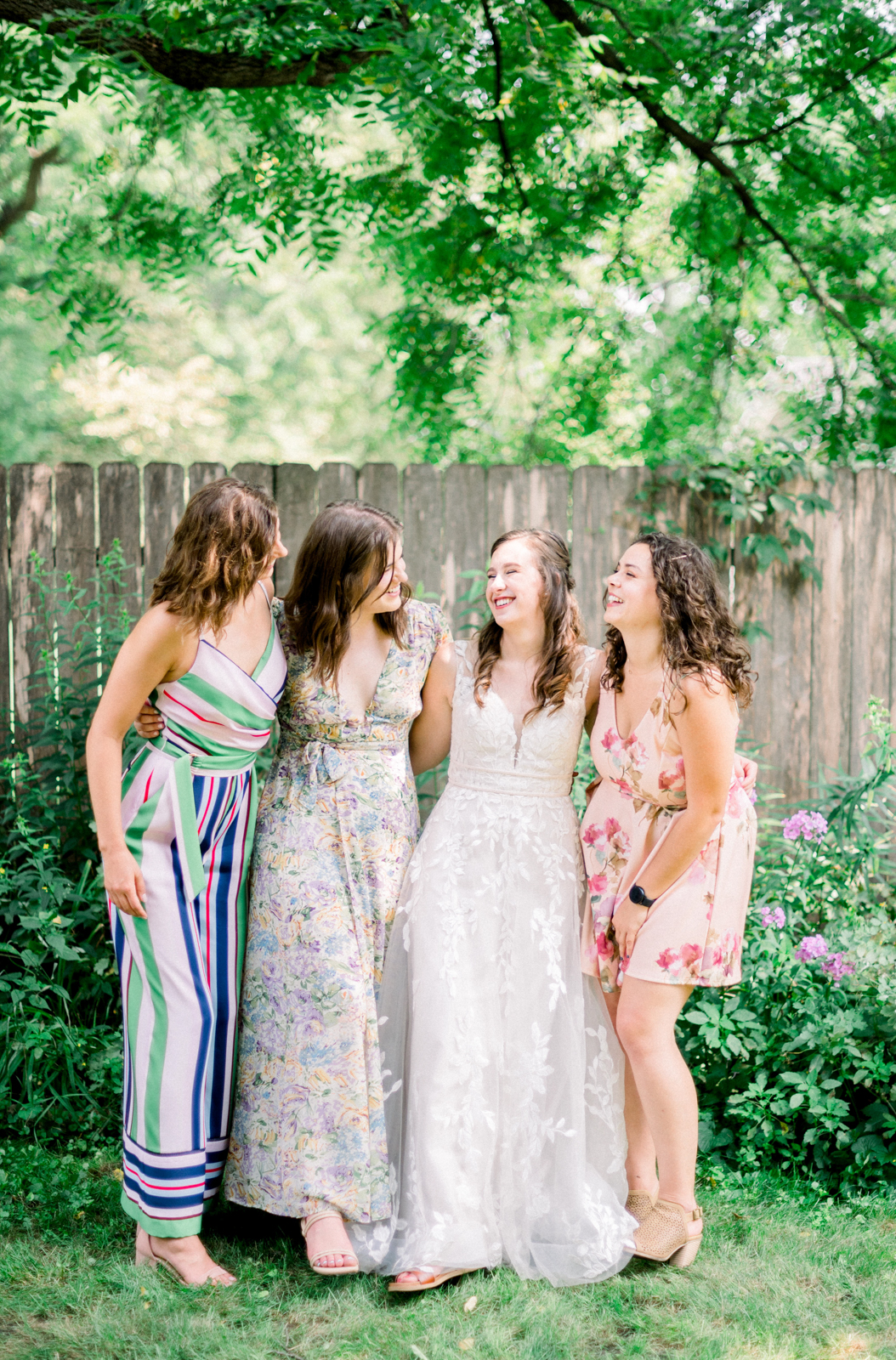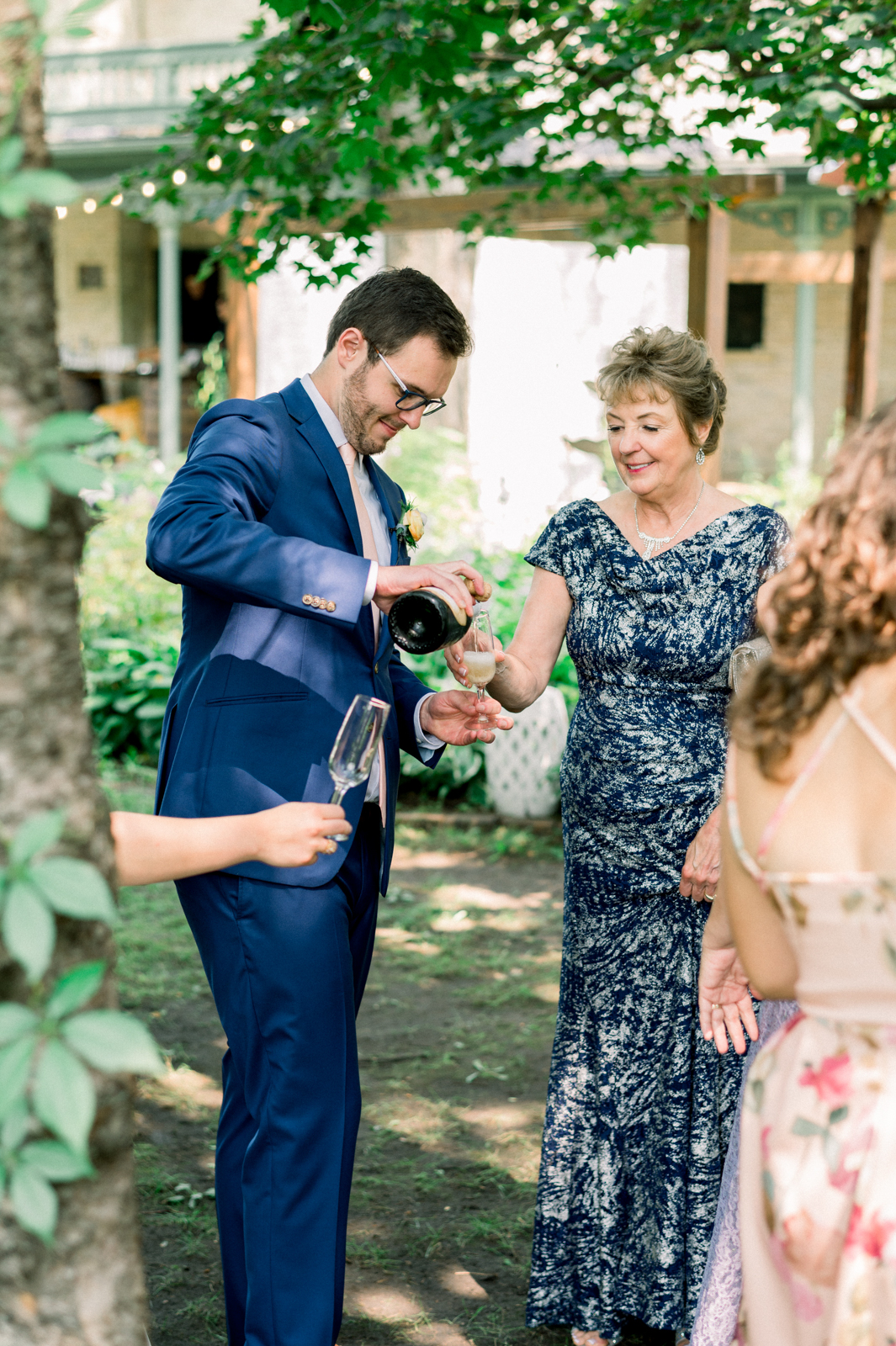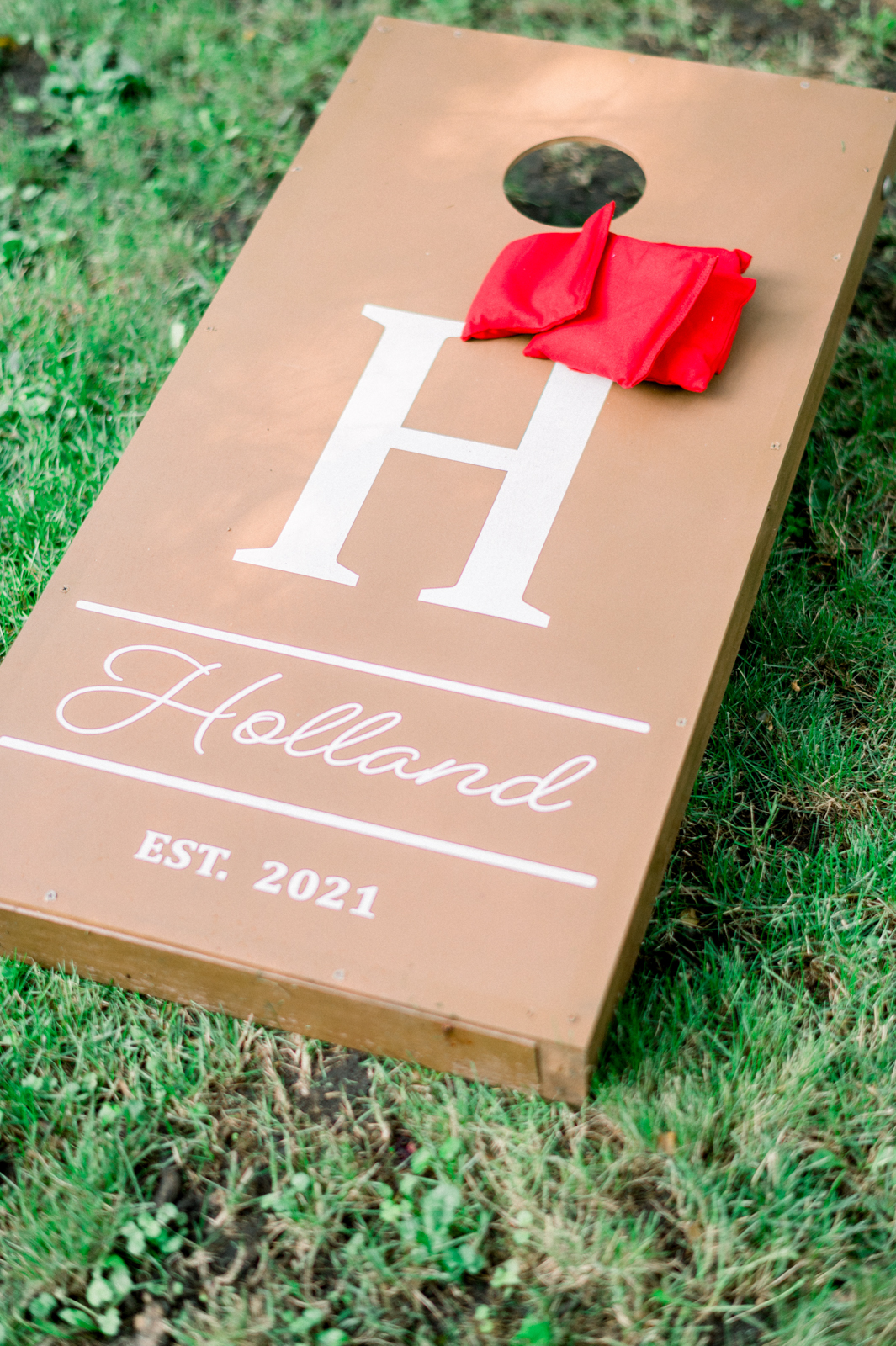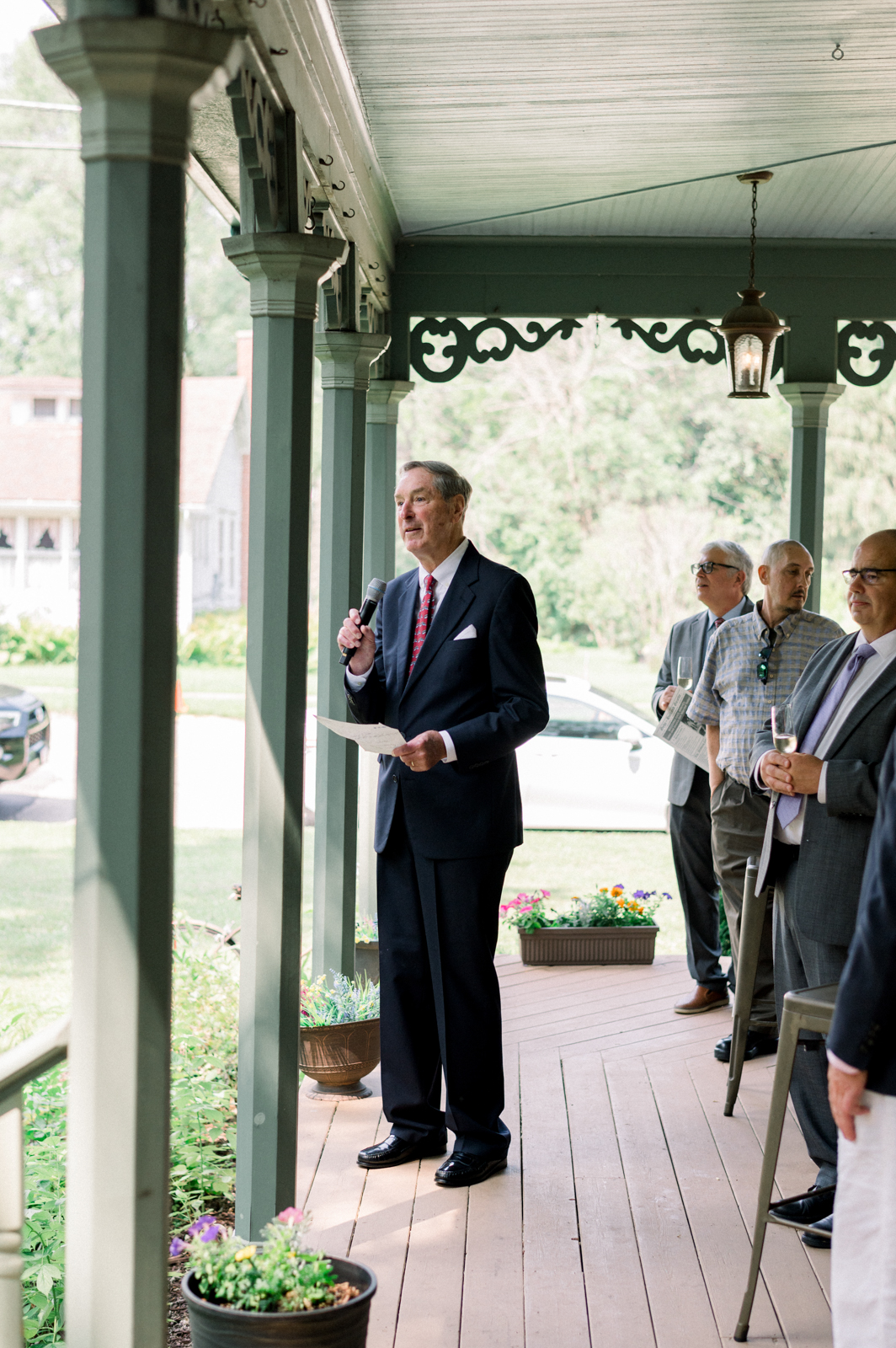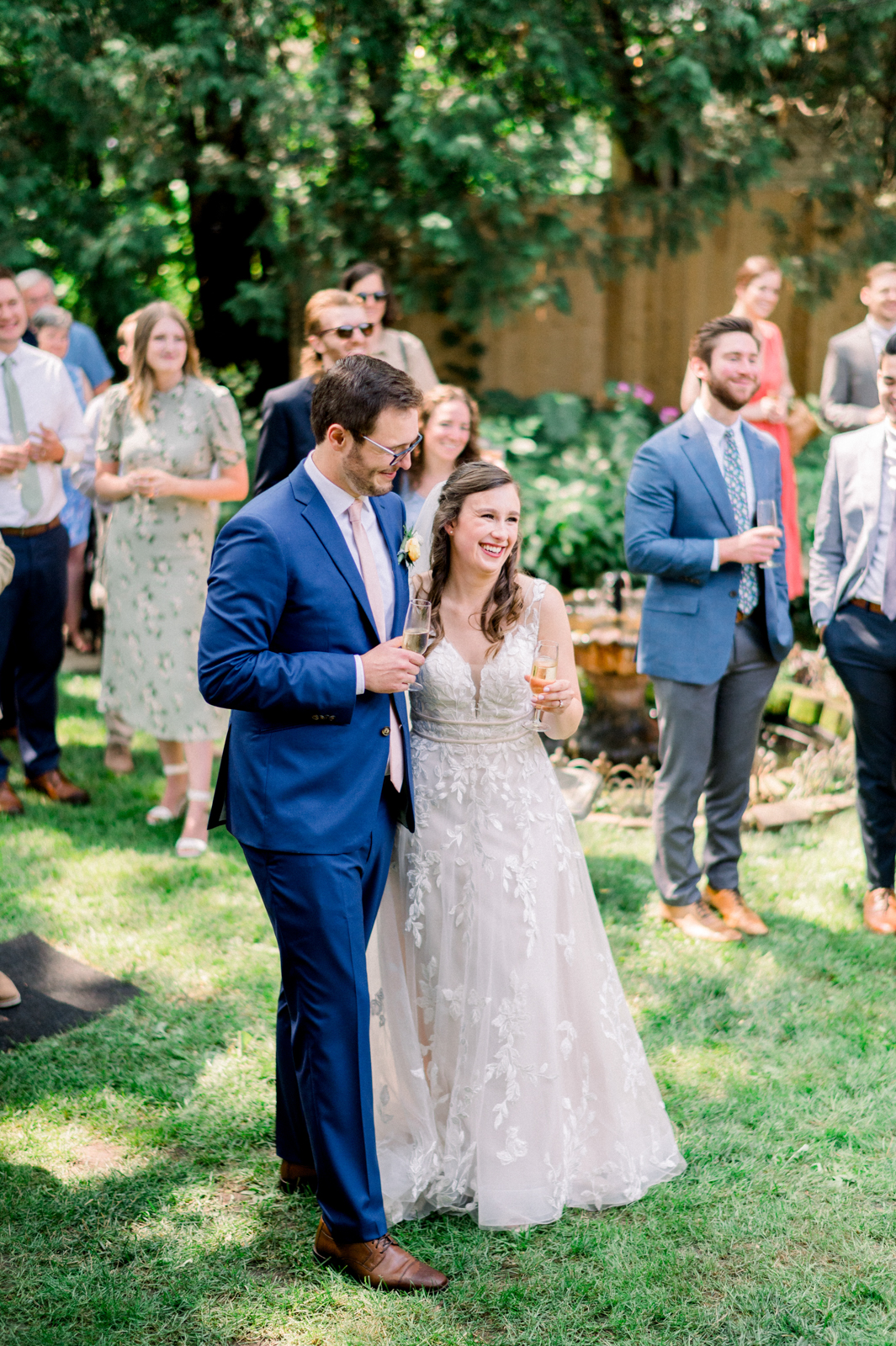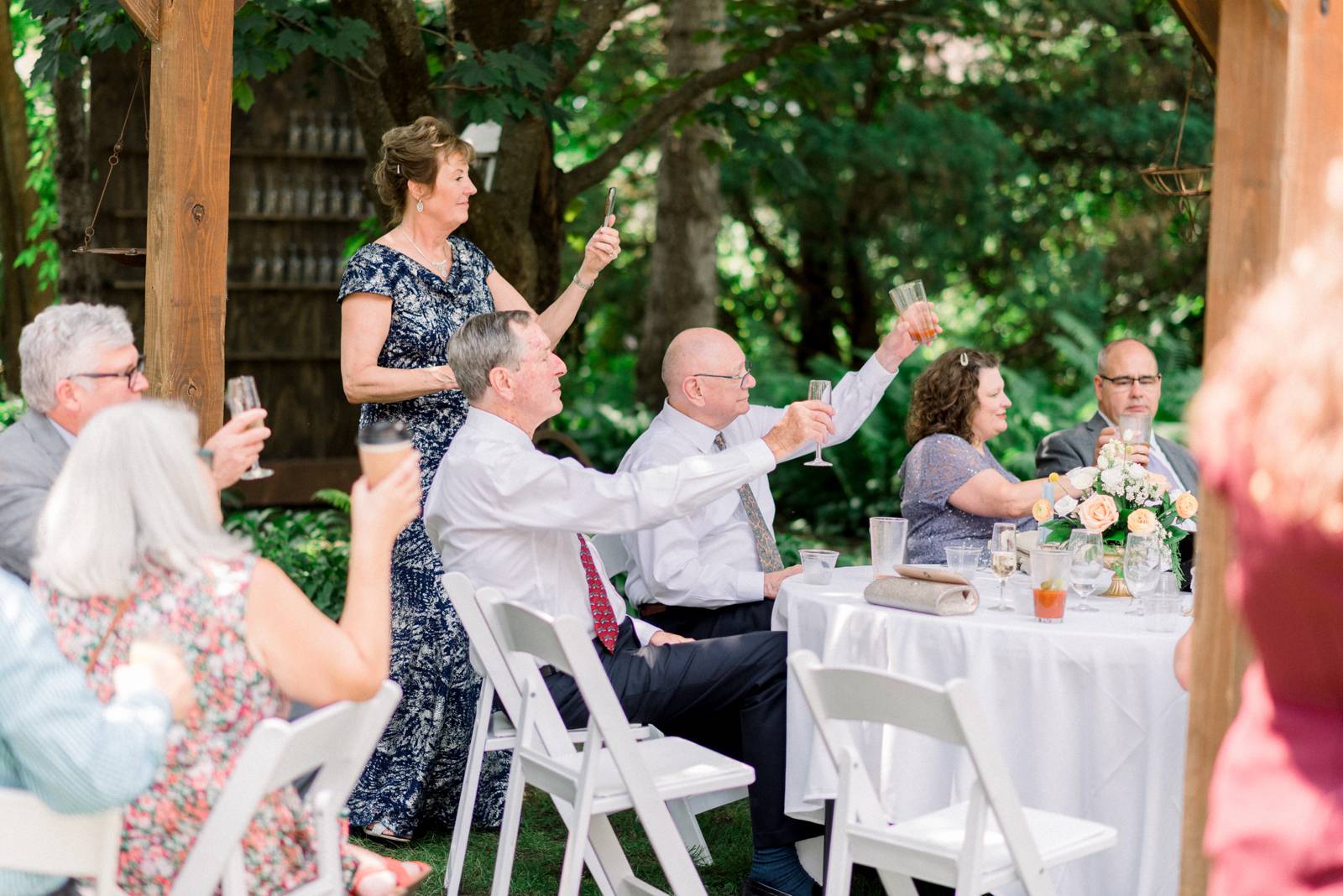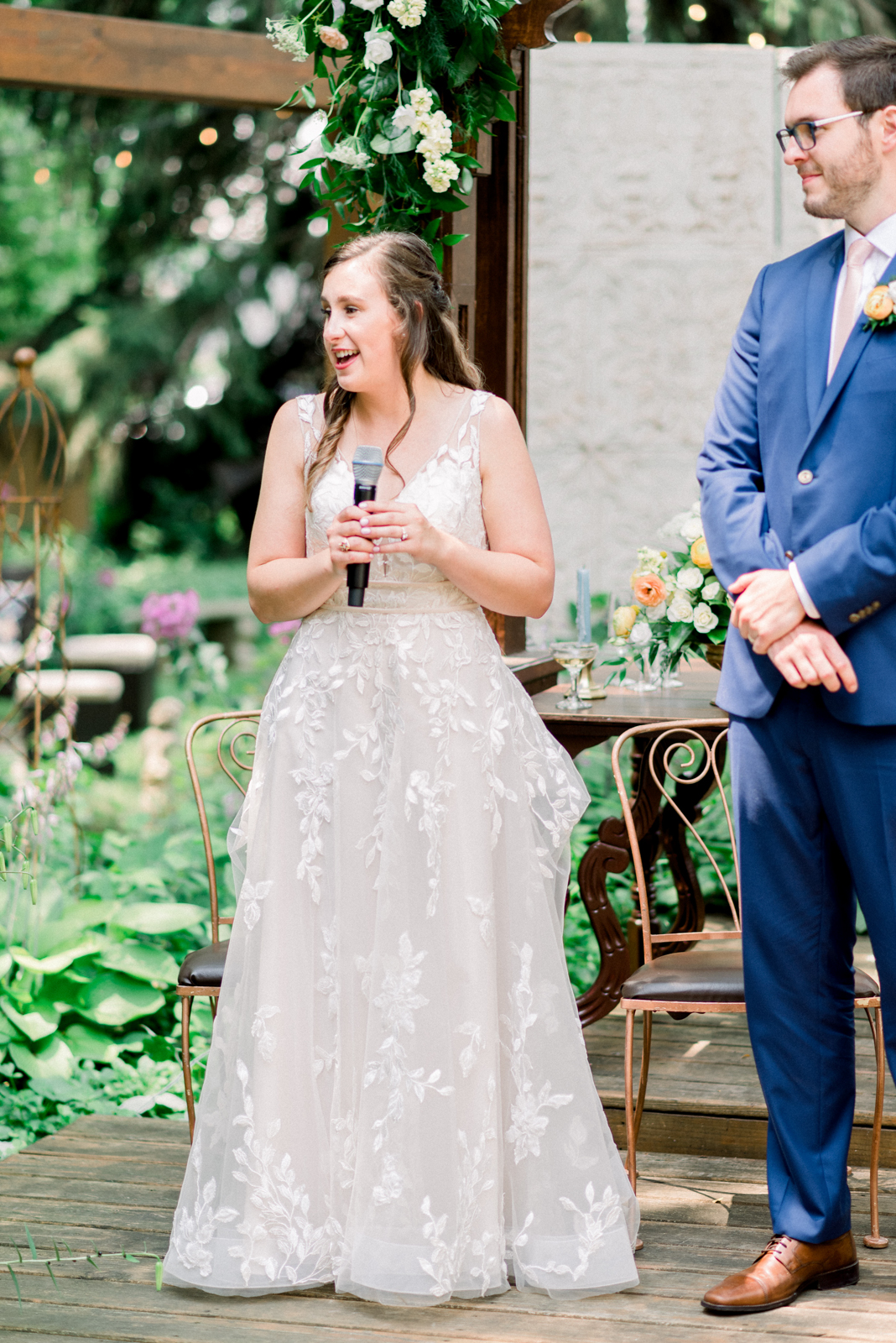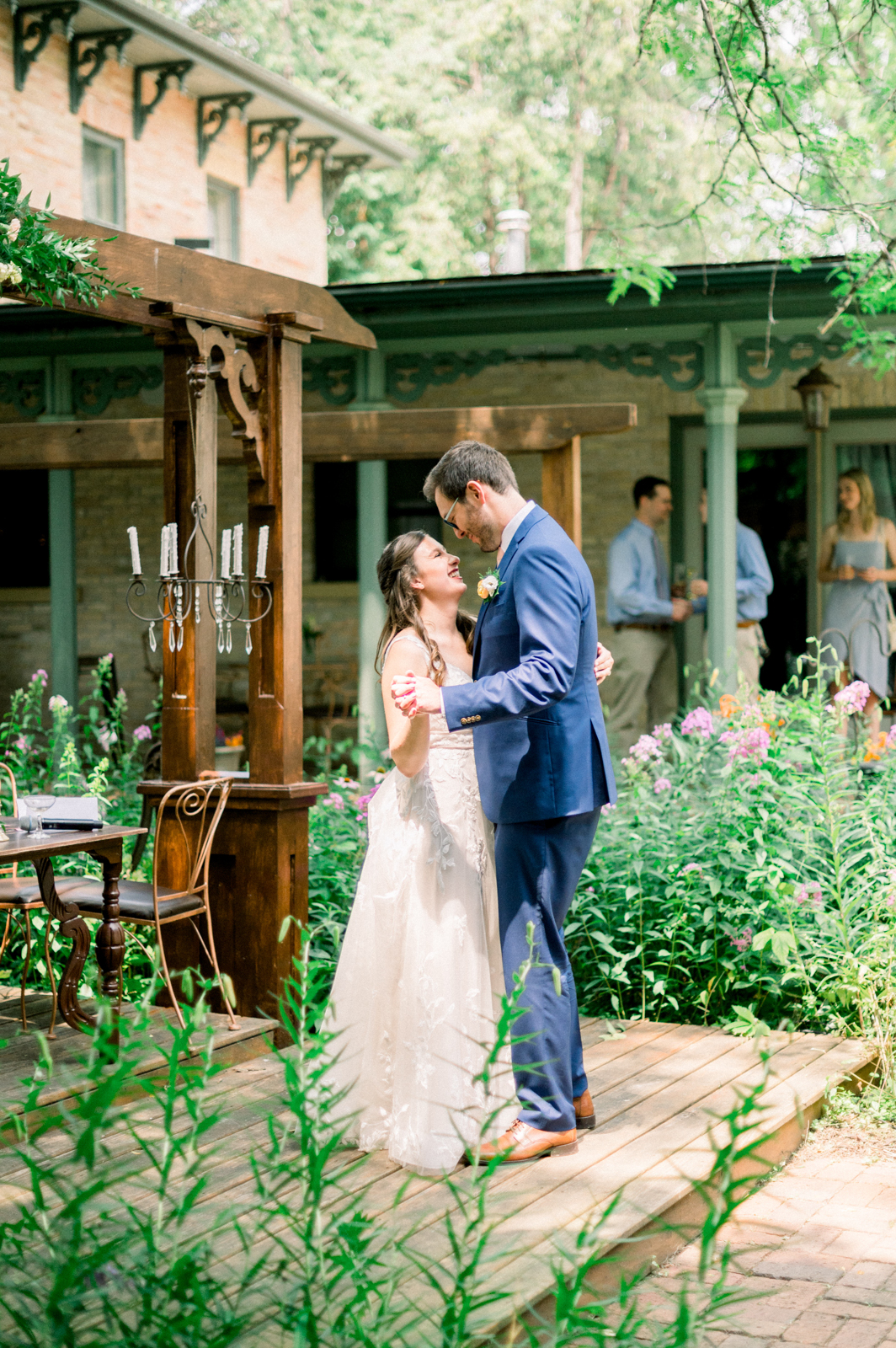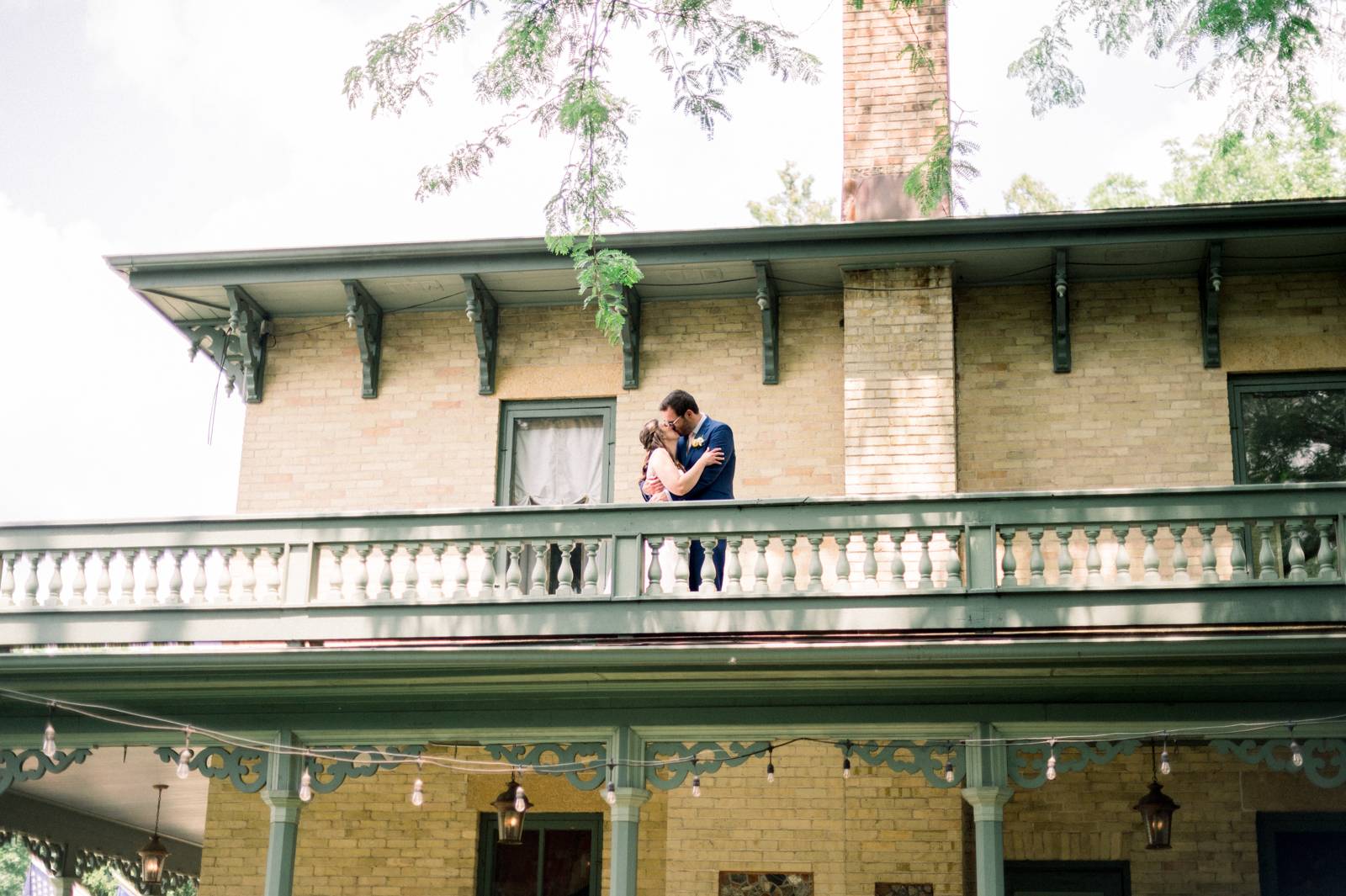 Find more Madison, Wisconsin, area wedding inspiration on our blog!