Like many millennials, Beth and Natasha's story started after meeting online. They fell in love while working and living in Madison, Wisconsin, before moving their love story to Washington. On a warm tropical day on a quiet beach in beautiful Mexico, Beth proposed to Natasha in front of their most treasured friends and family as they celebrated Natasha's birthday. It was certainly a trip to remember! To kick off the engagement, the couple embarked on a three-year adventure living full-time in an RV while exploring the United States. It's a pretty good indication that you've found the one when you live together in 72 square feet and still want to get married!
When it came to wedding planning, Beth and Natasha remark that the only thing they really wanted was a wedding that felt like "us" - blending the traditional and unique in a way that represented them as a couple. The Tinsmith in downtown Madison was the perfect setting for their colorful, intimate, boho, and celebratory day inspired by desert sunsets, which was perfectly displayed in their orange, pink, and peach florals gorgeously designed by daffodil*parker. Beth's family has a very special tradition that they made sure to honor: a square dance! Square dancing is such a big part of Beth's family that her parents and many other couples at their wedding actually met at square dances back in the day! The couple also wanted to honor Natasha's father, who sadly passed away when she was in high school. Since he couldn't walk her down the aisle, she carried a pair of his shoes in his memory. At the end of the aisle, they saved a chair for him with a photo from his wedding day to Natasha's mom, and she placed his shoes on his chair before starting their ceremony.
Beth and Natasha's wedding can be summed up into two words - the "perfect day," and that's exactly the song they danced back down the aisle to after getting pronounced wife and wife! Catch all the colorful and joyful inspiration their special day brought below.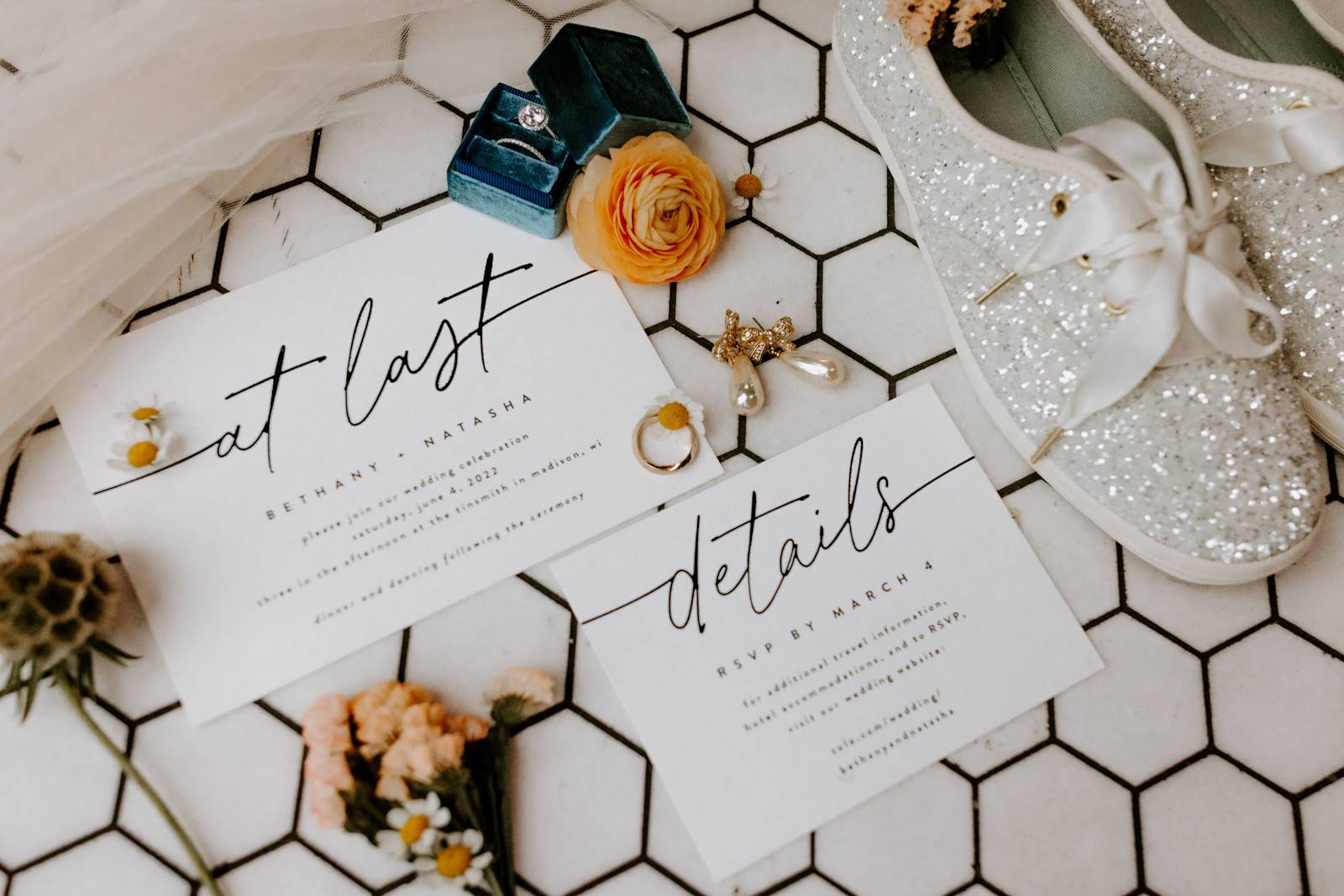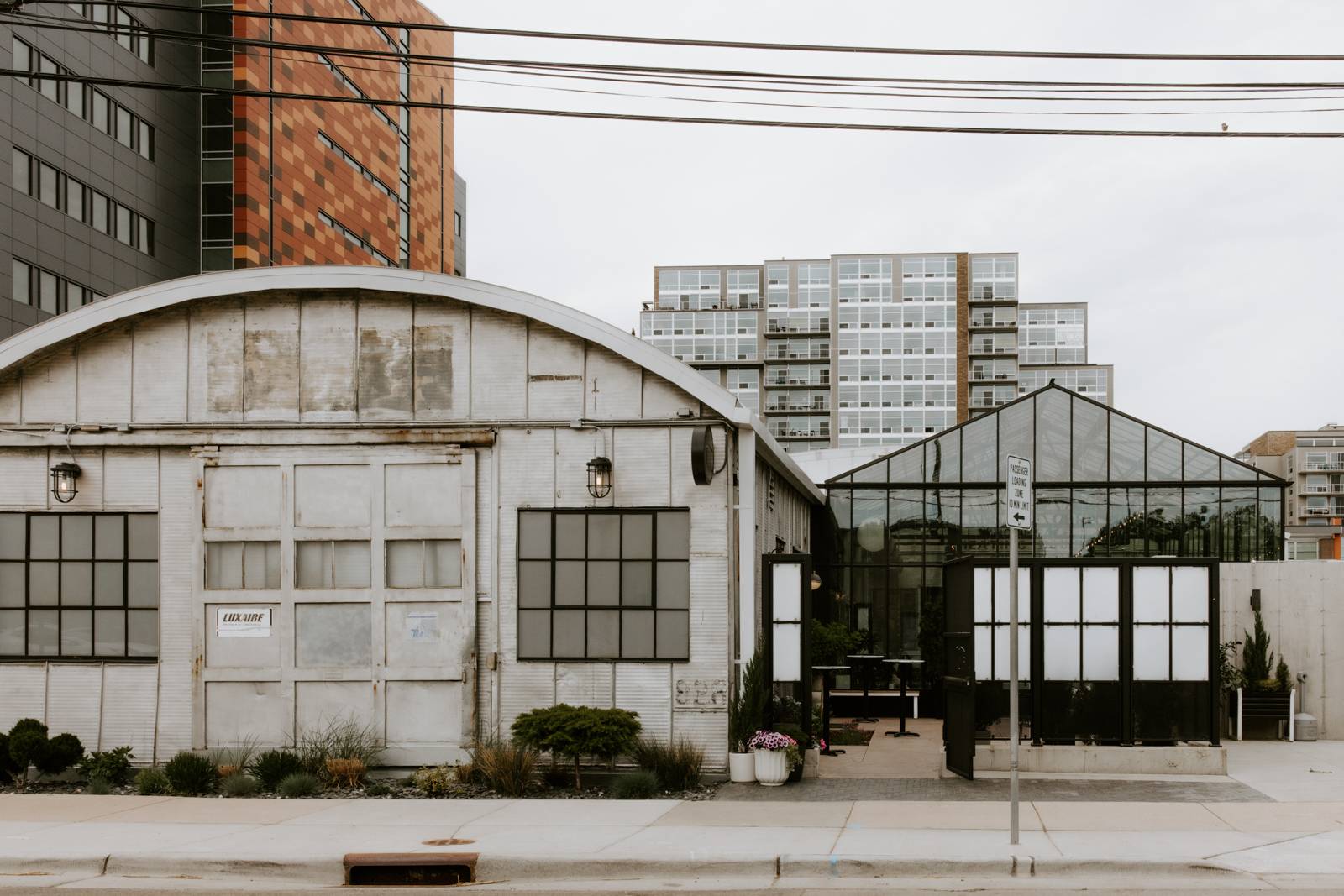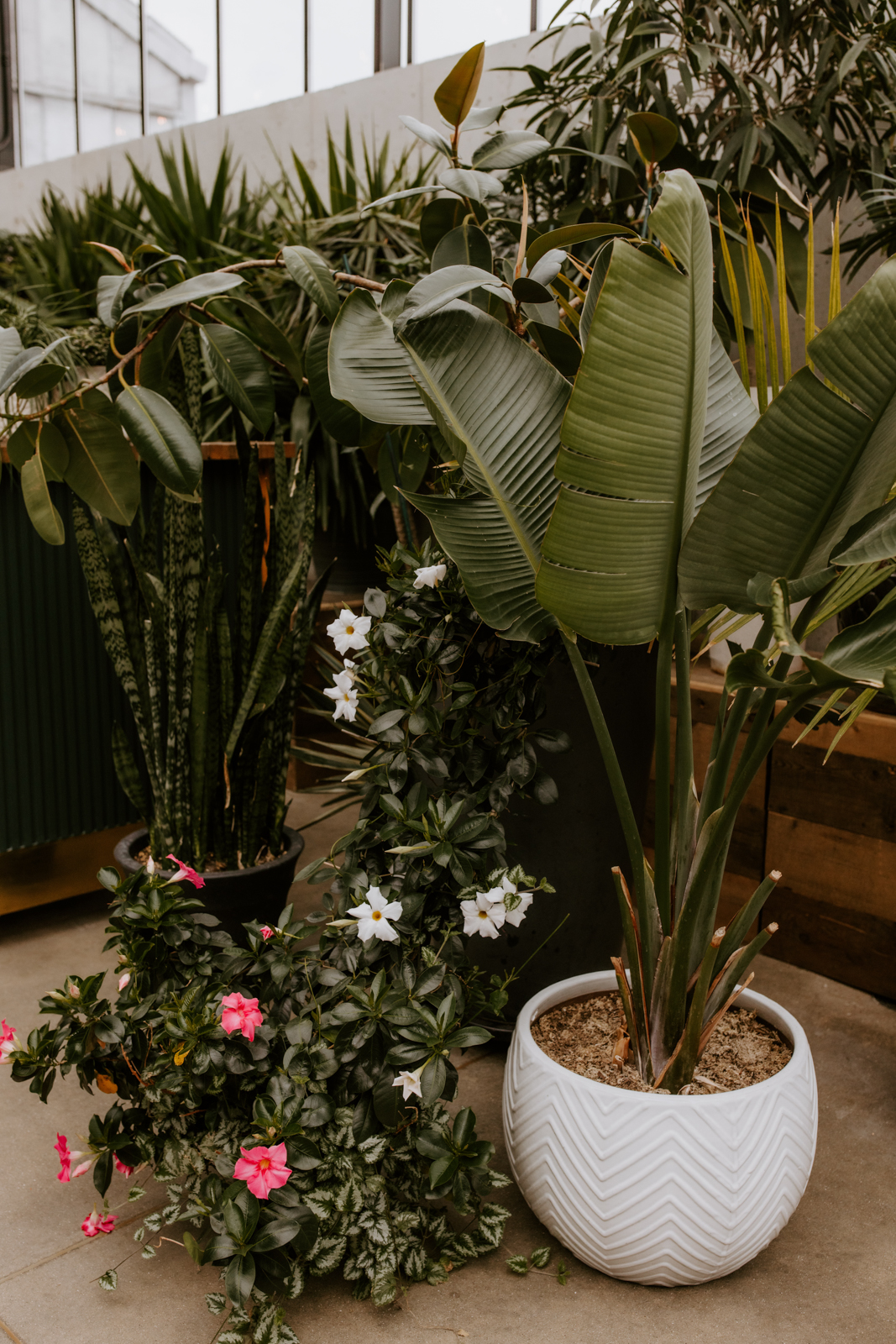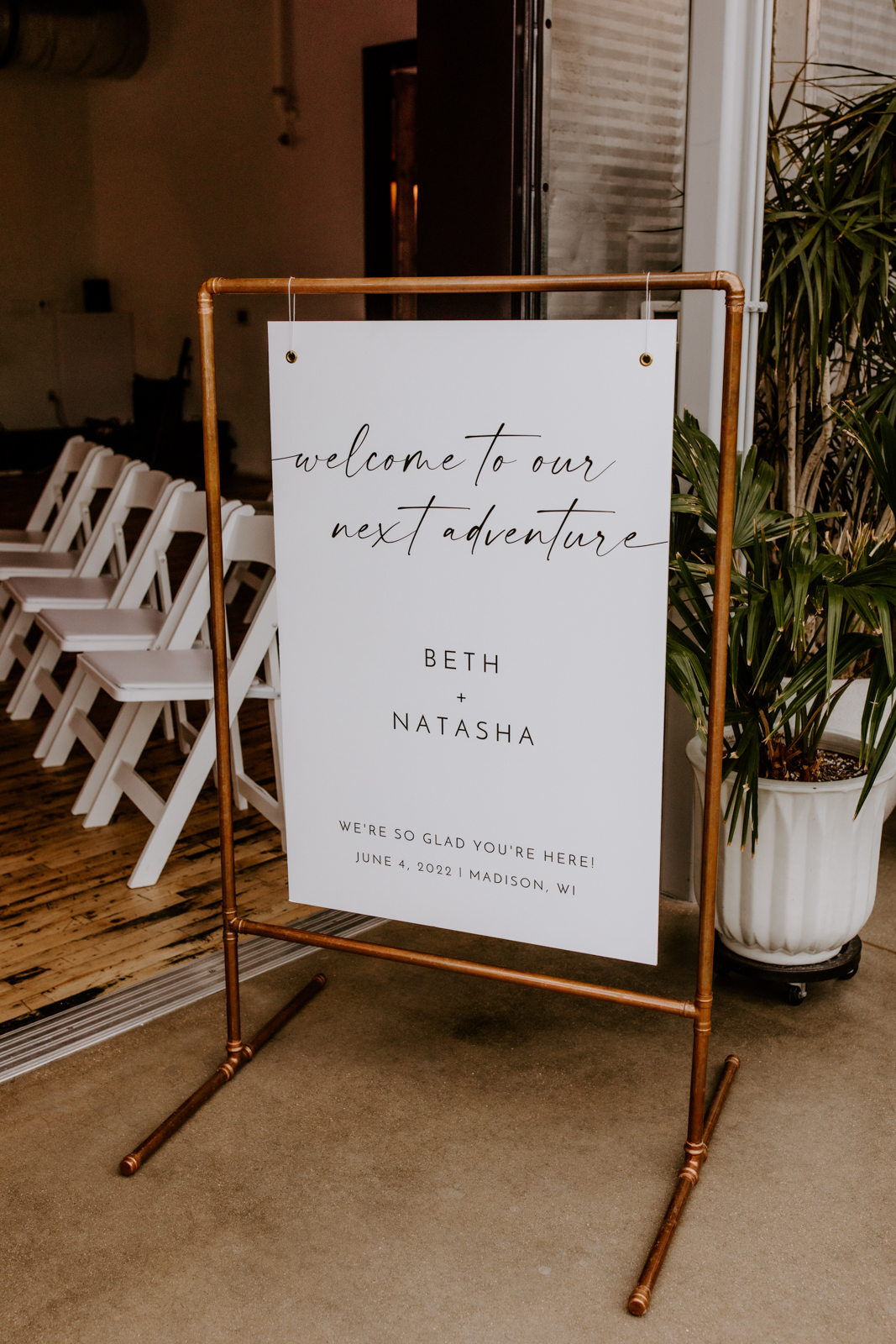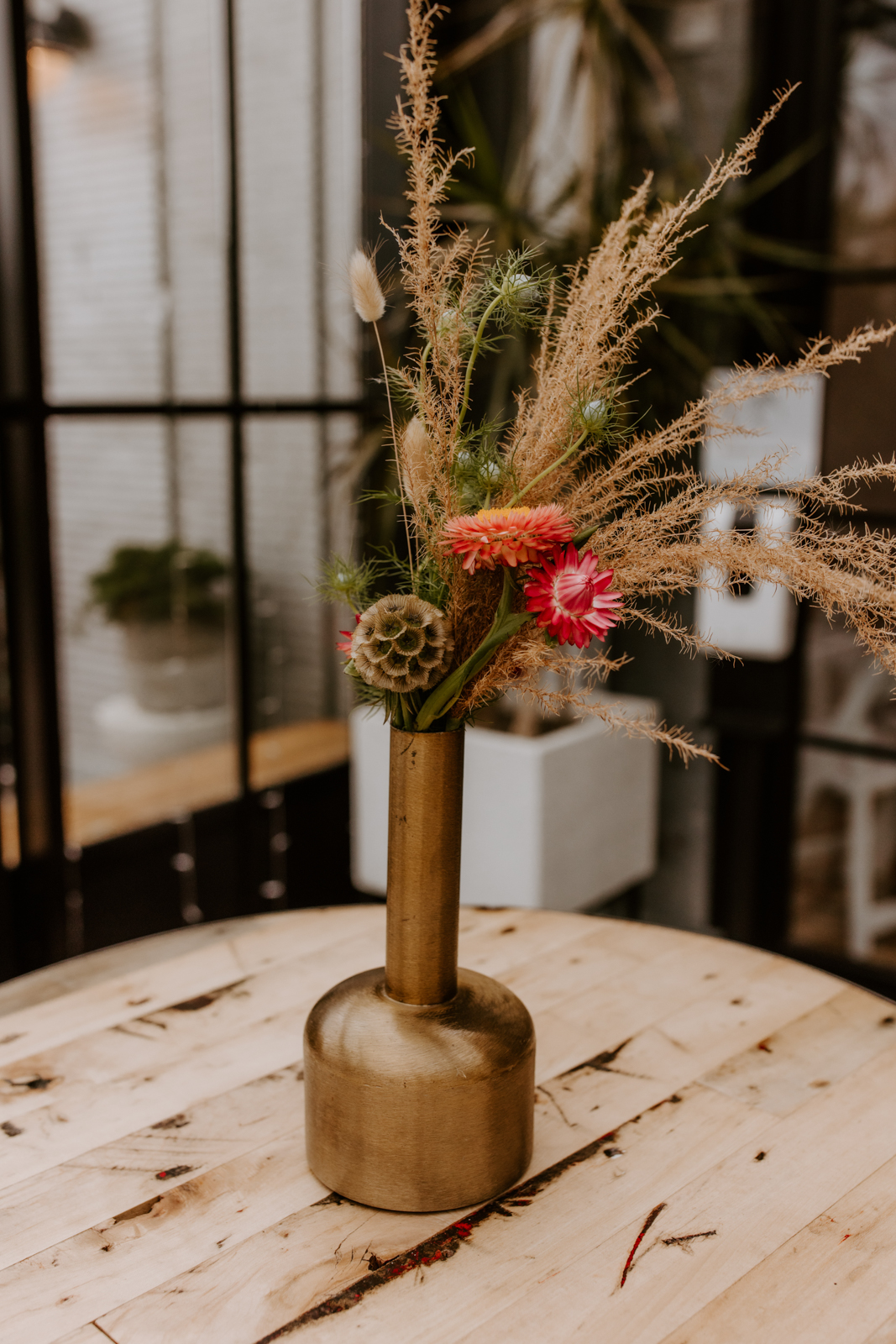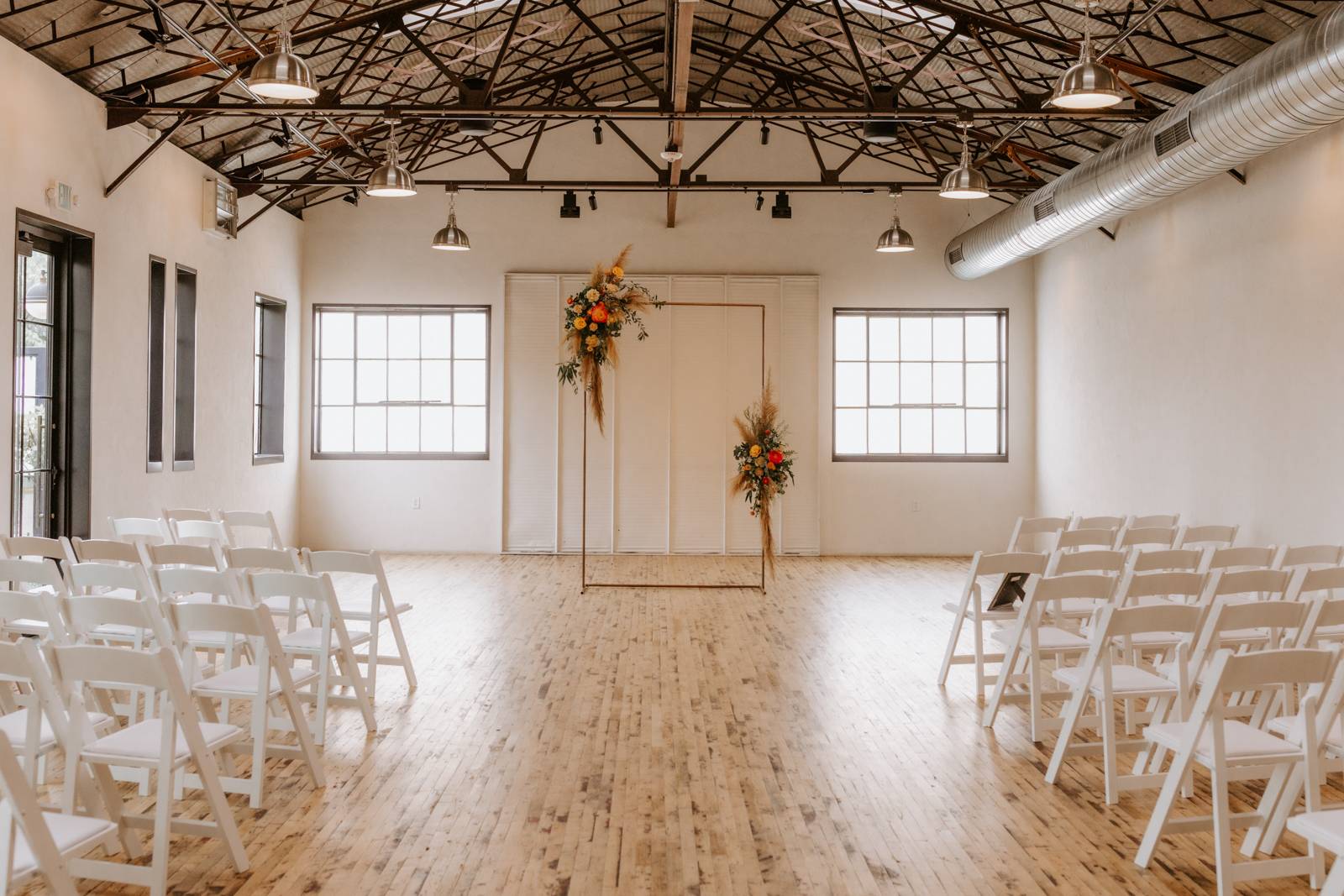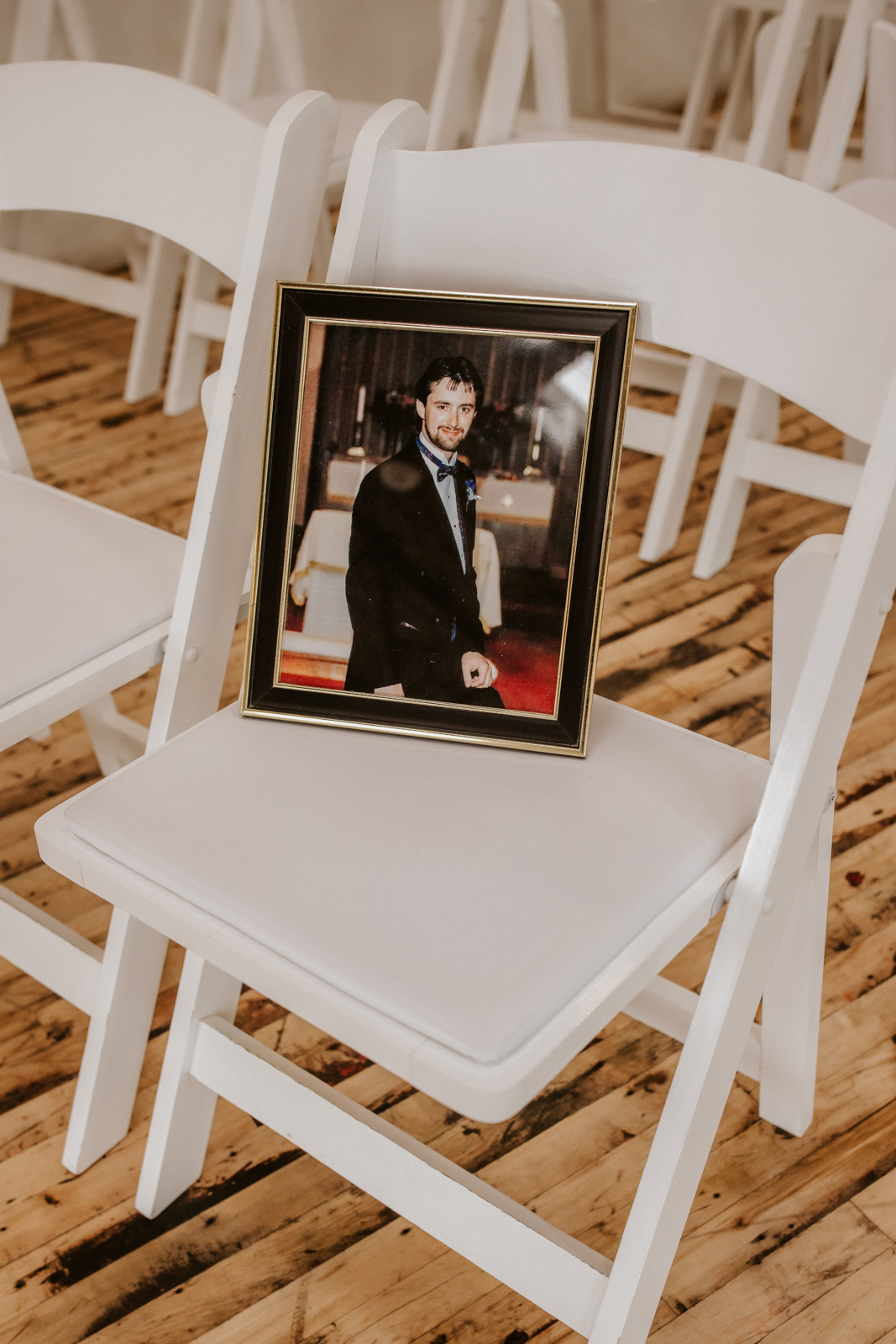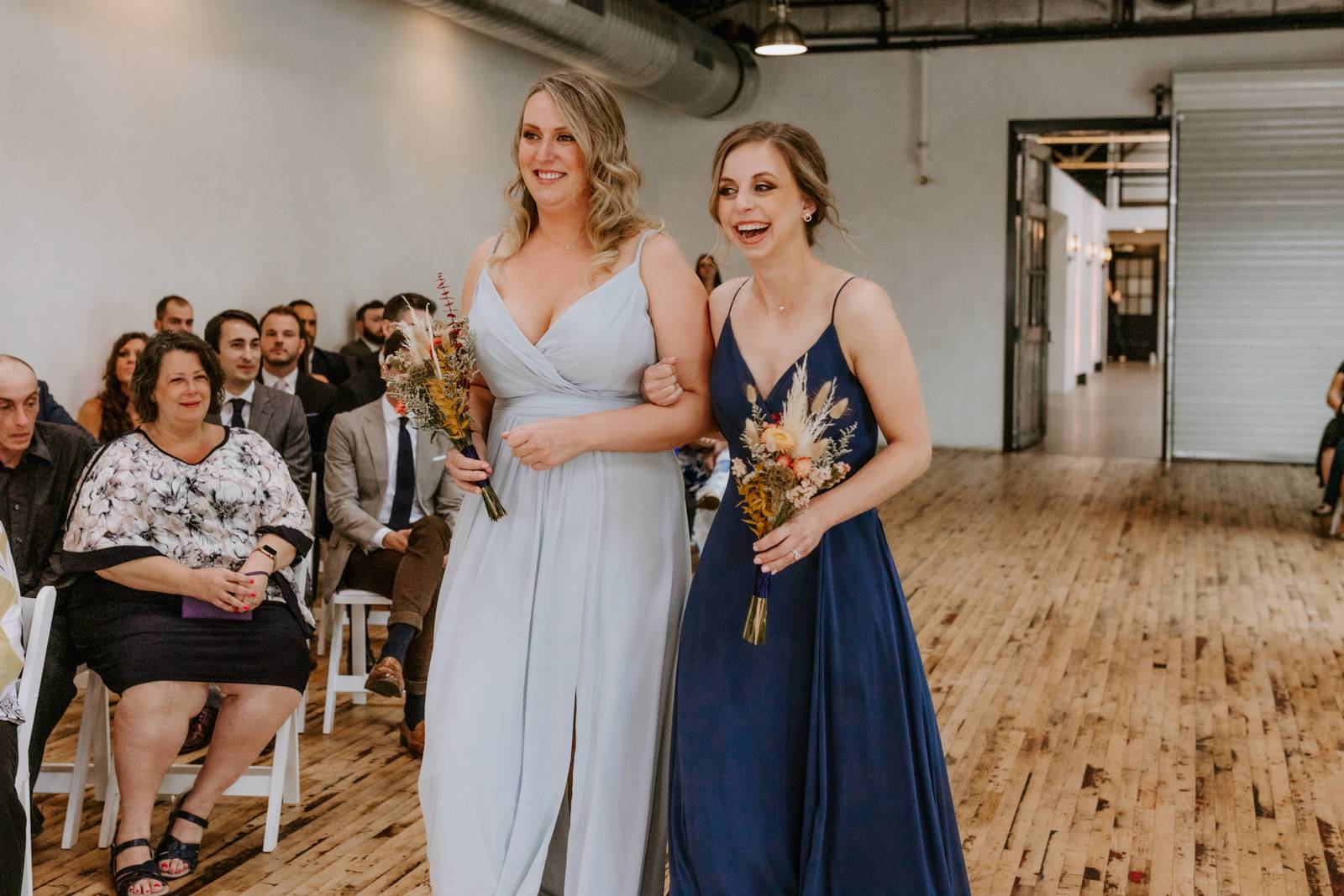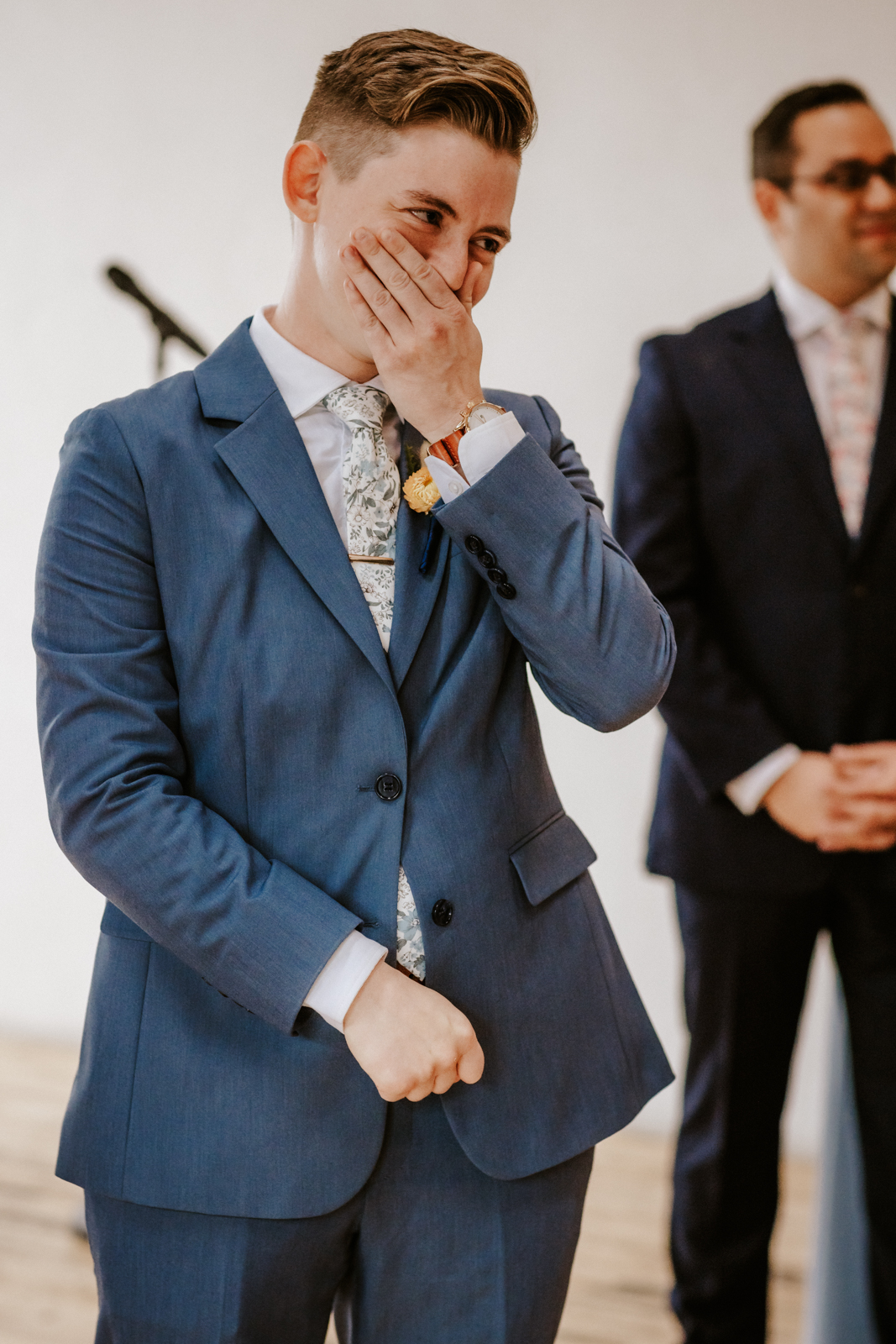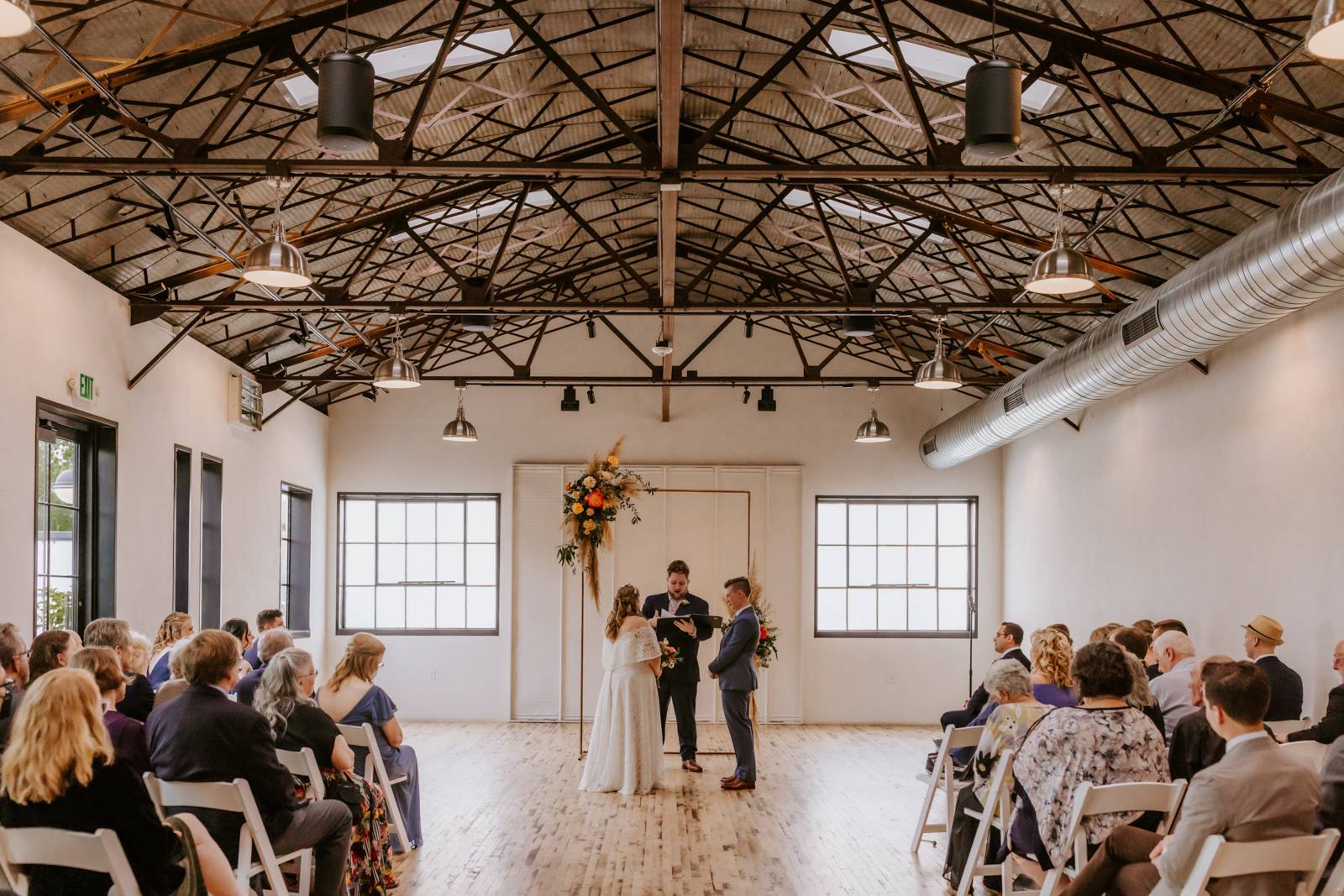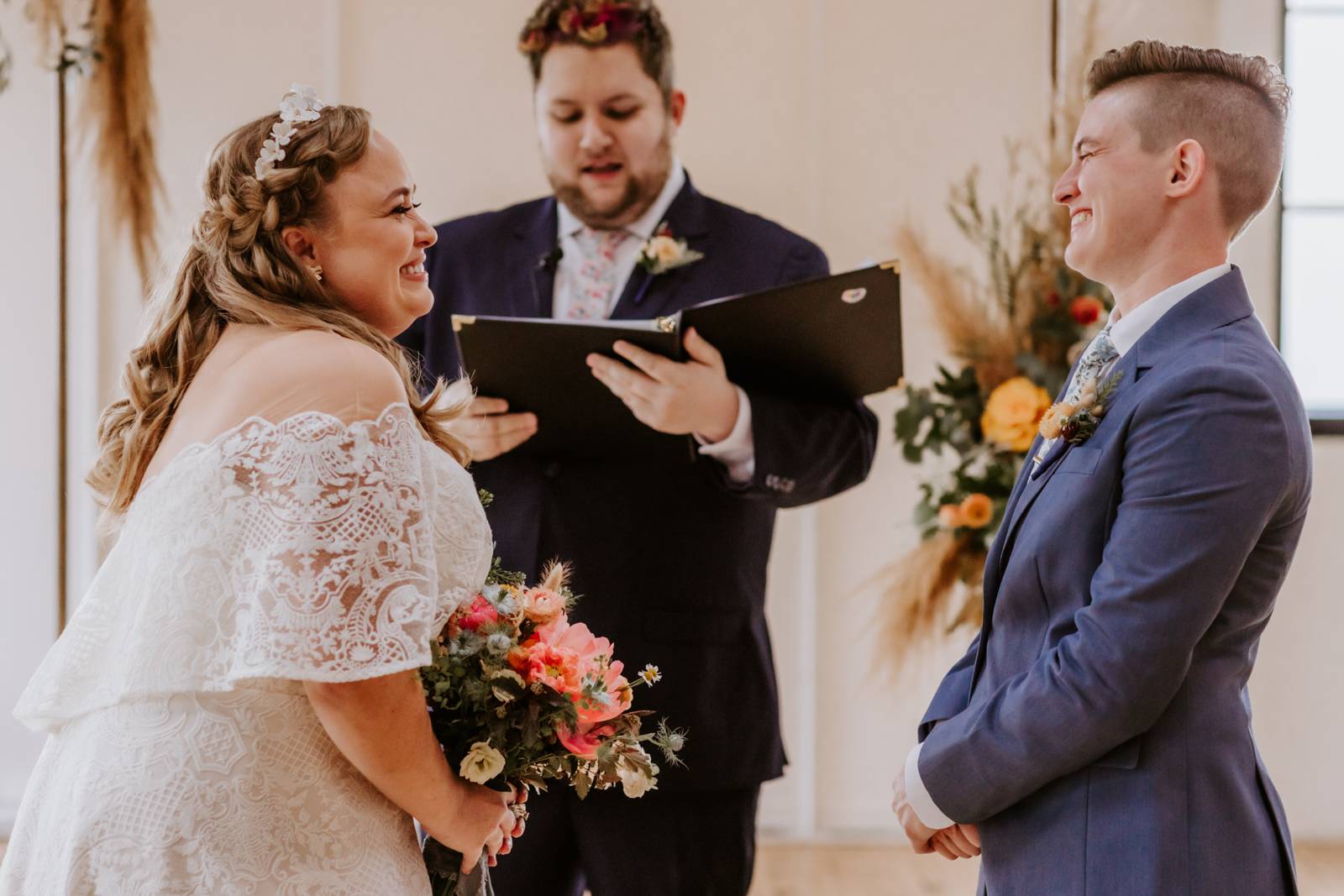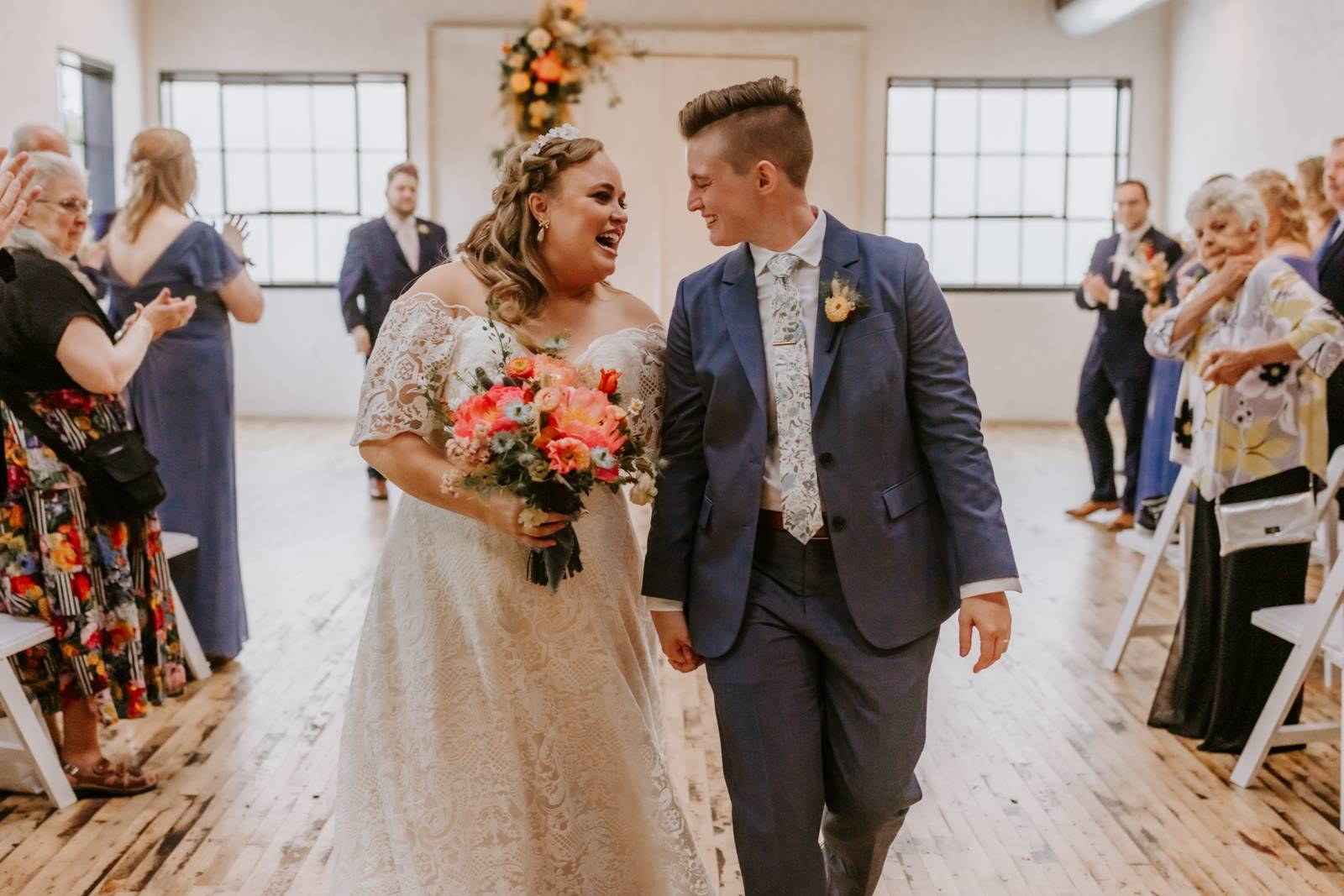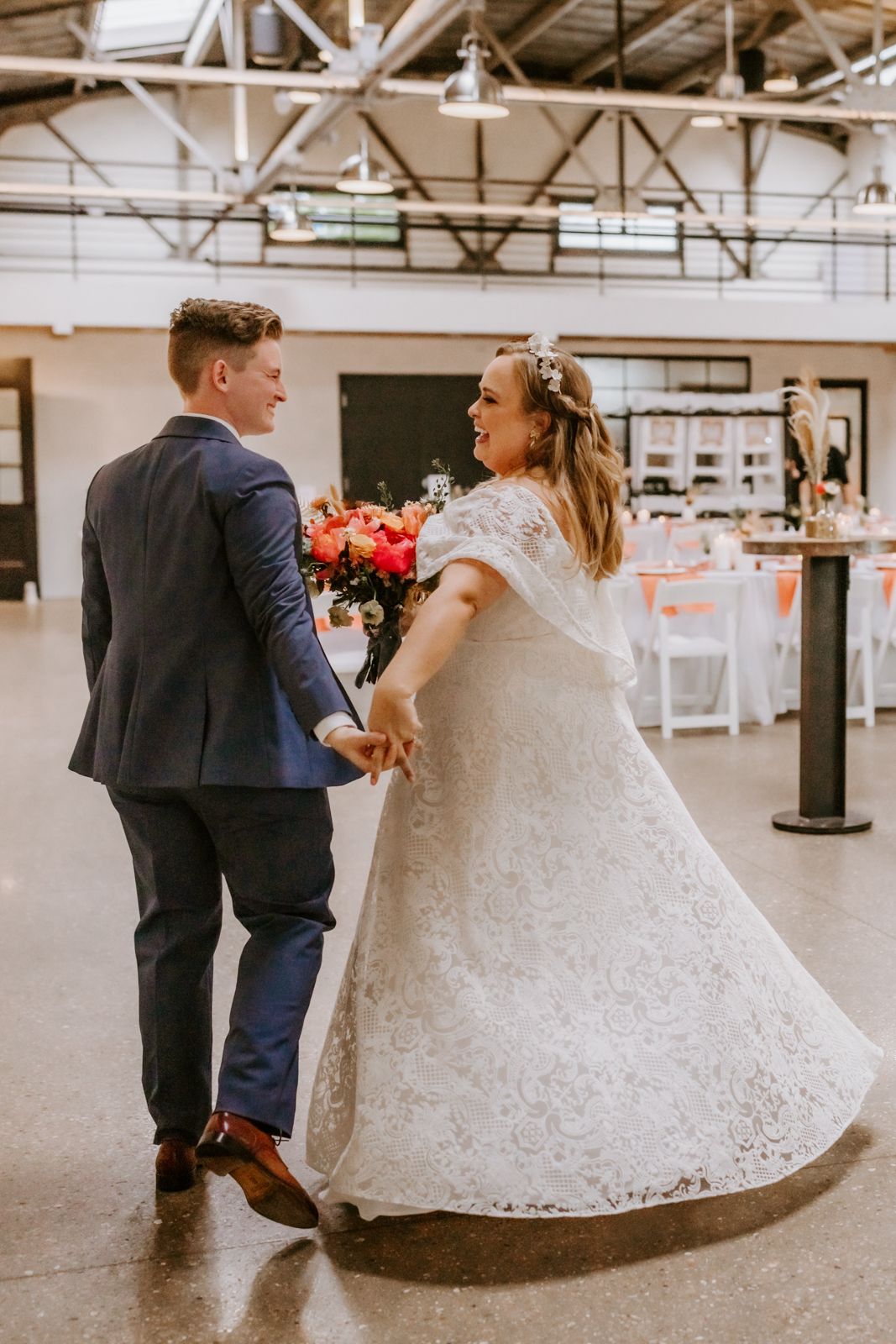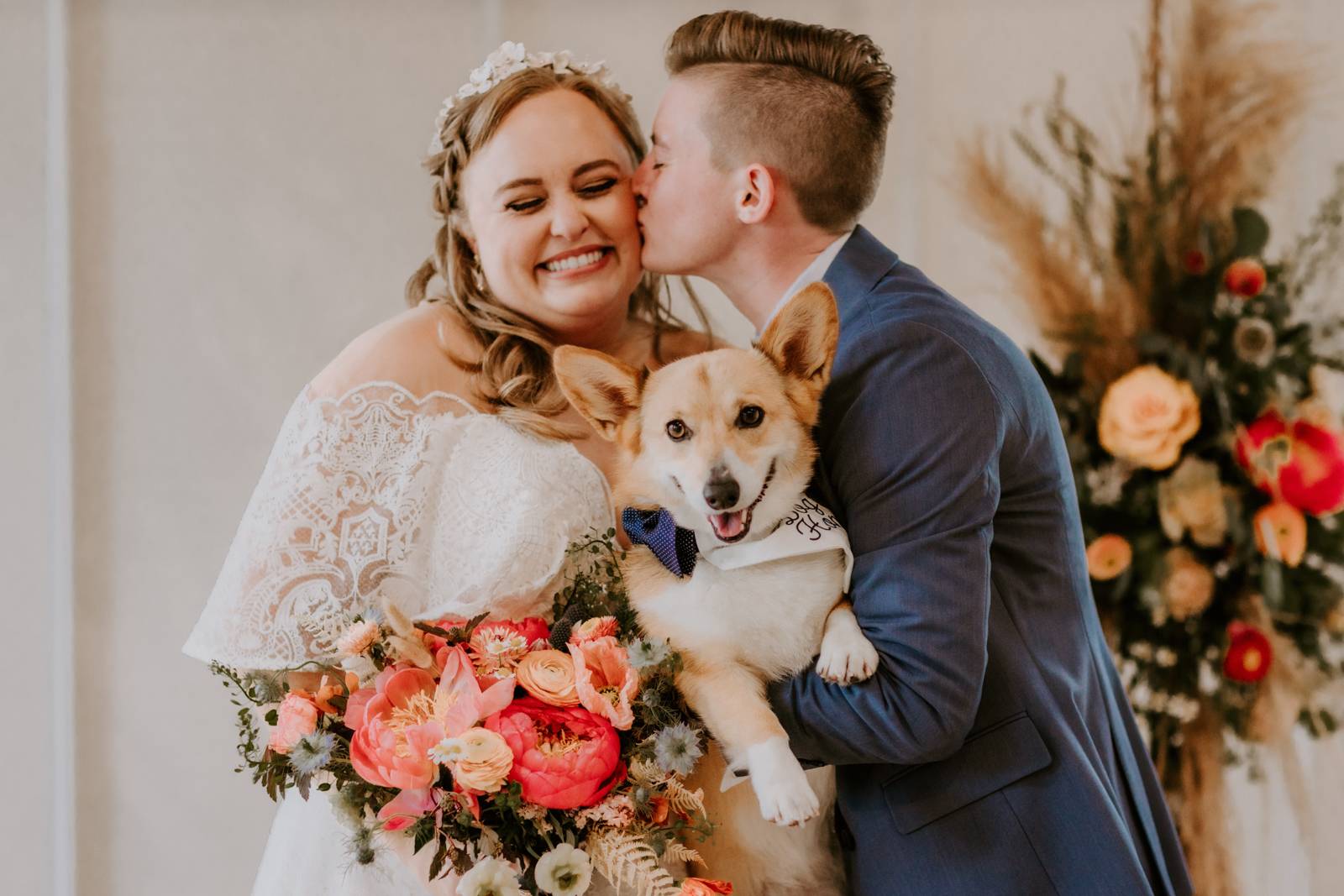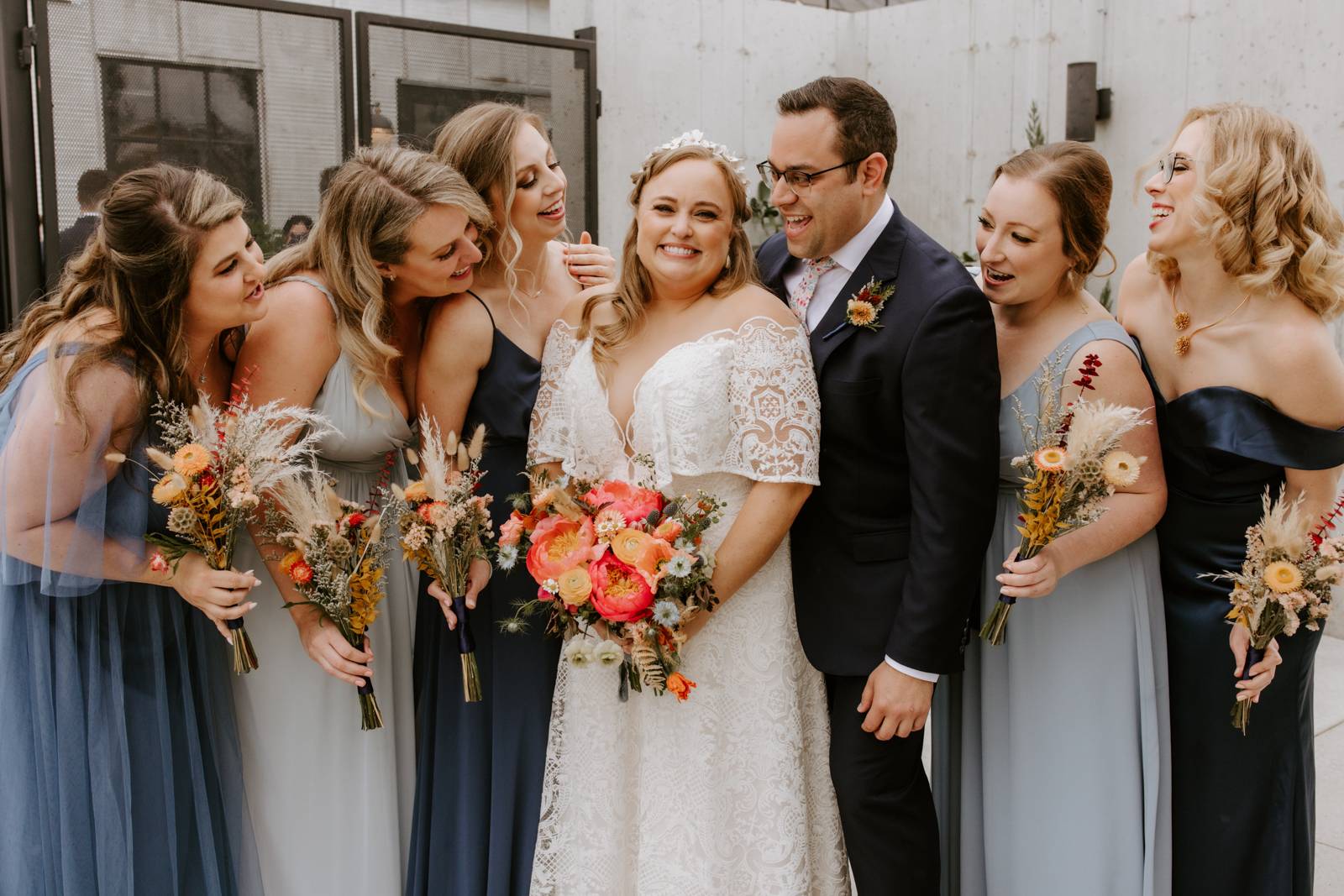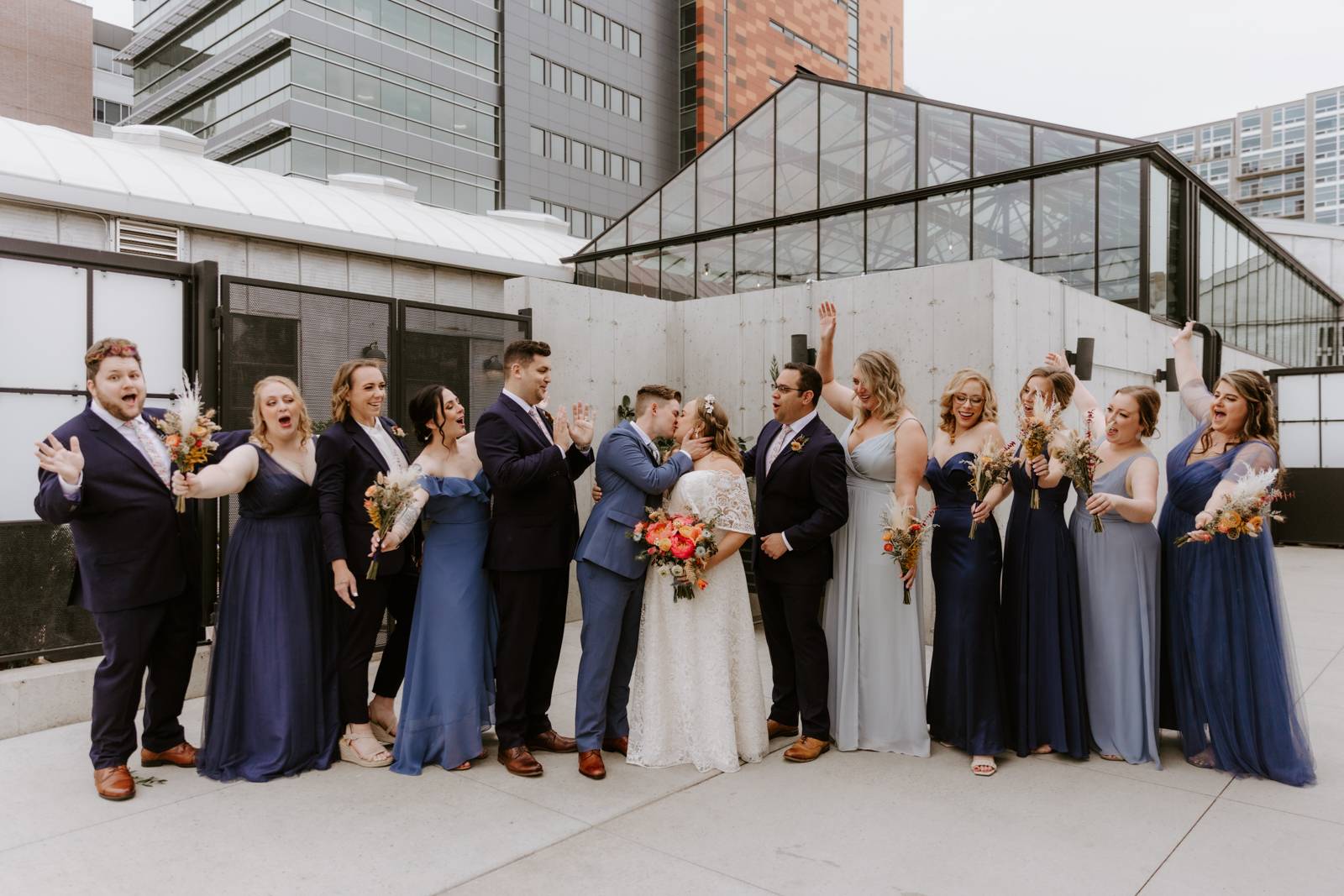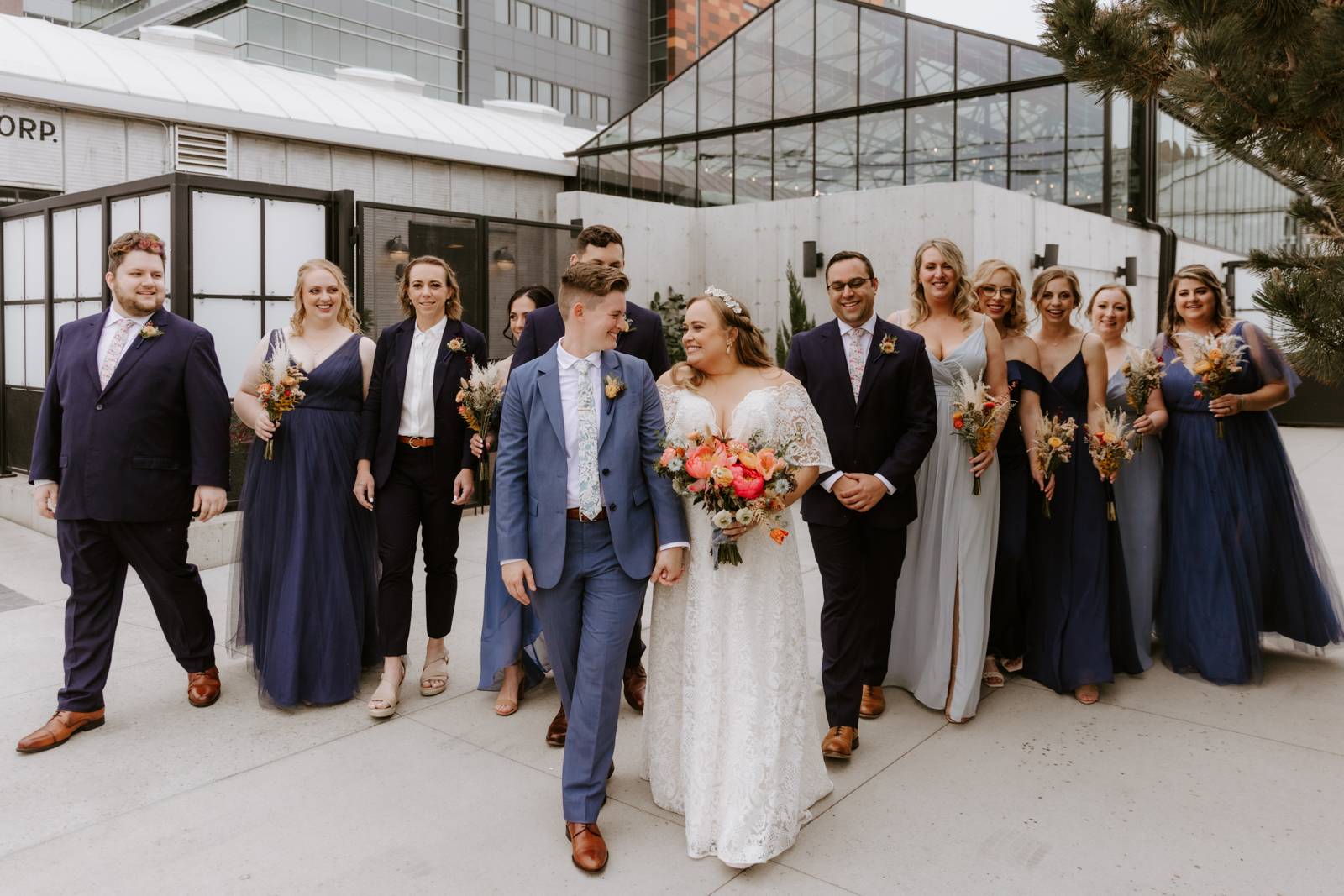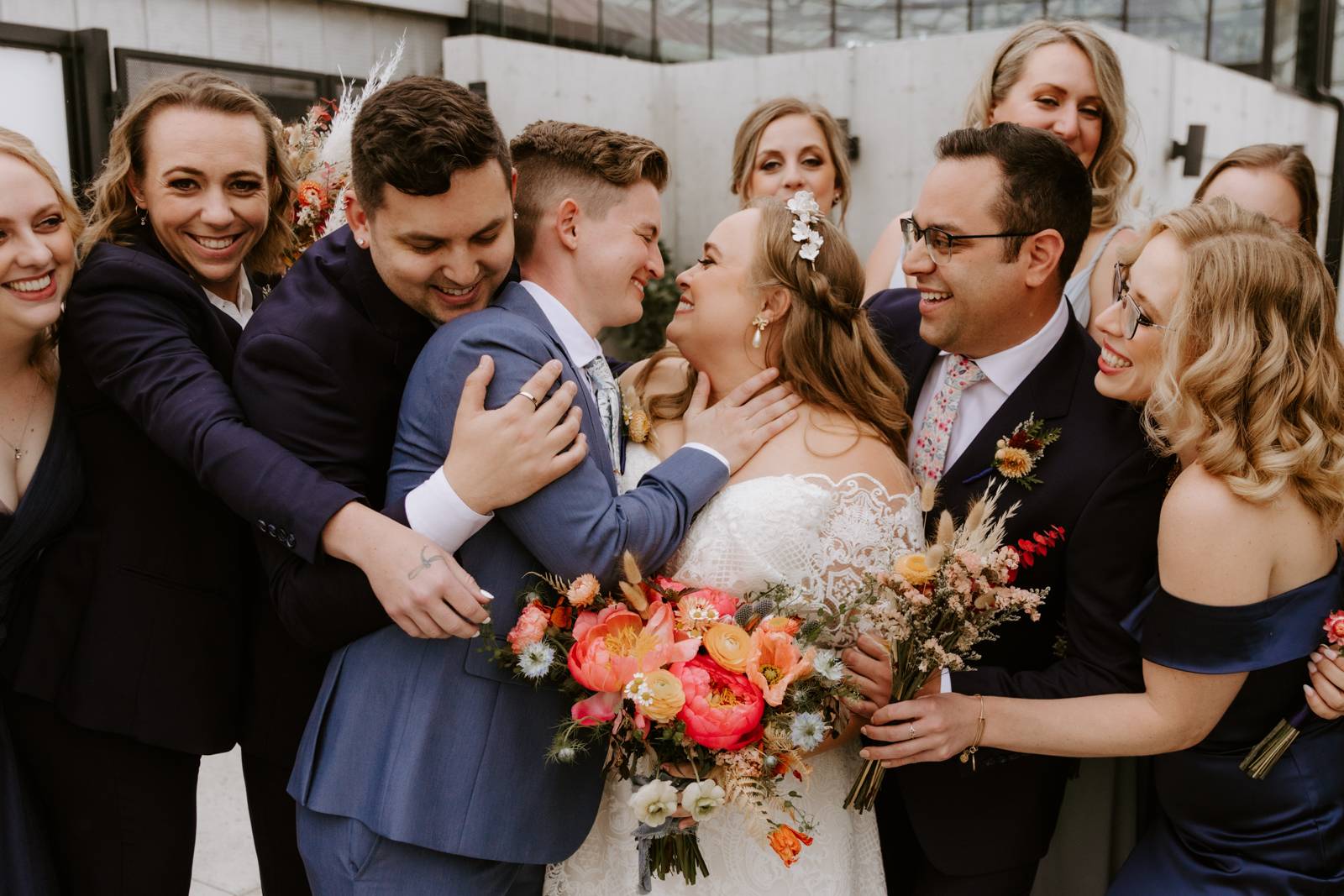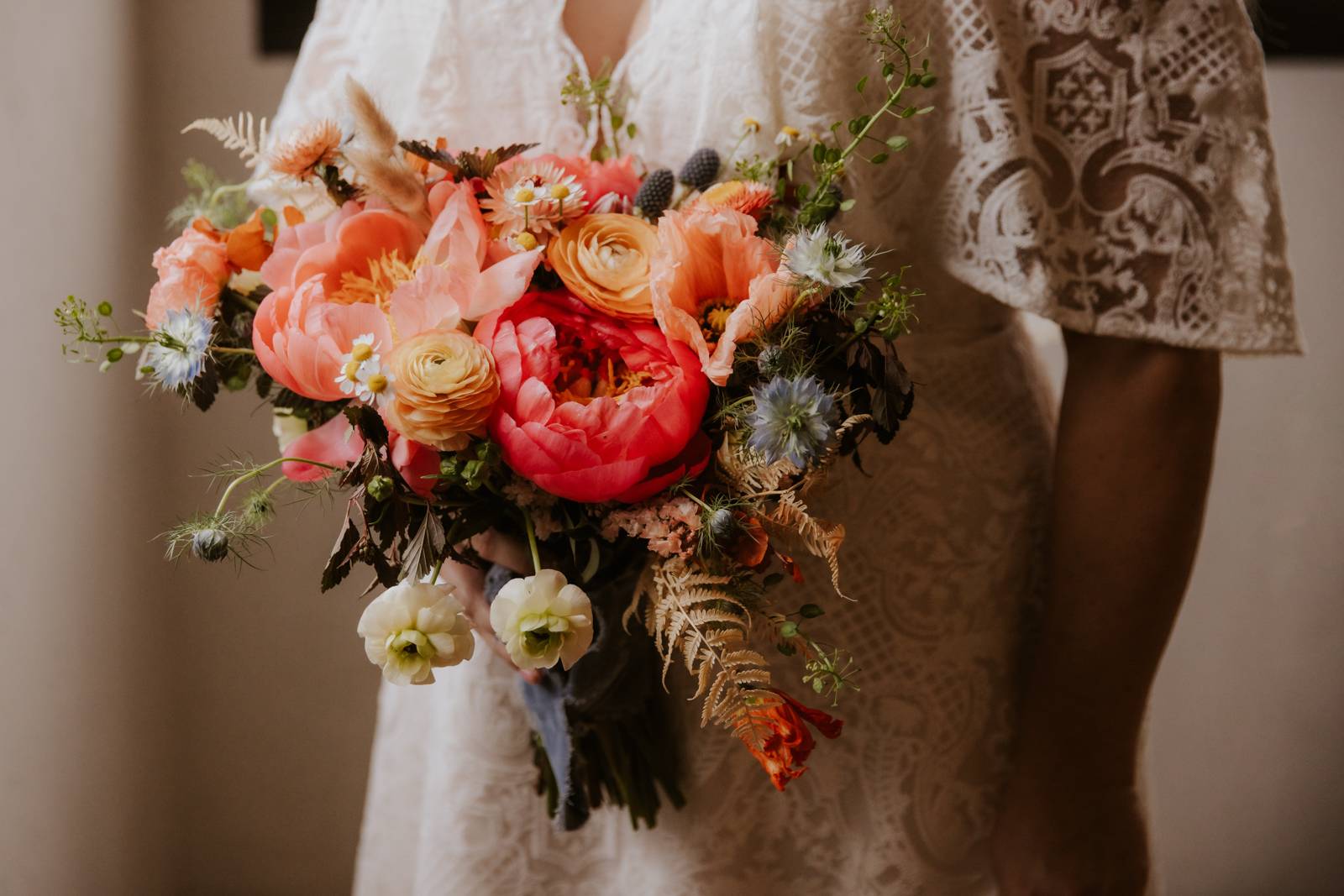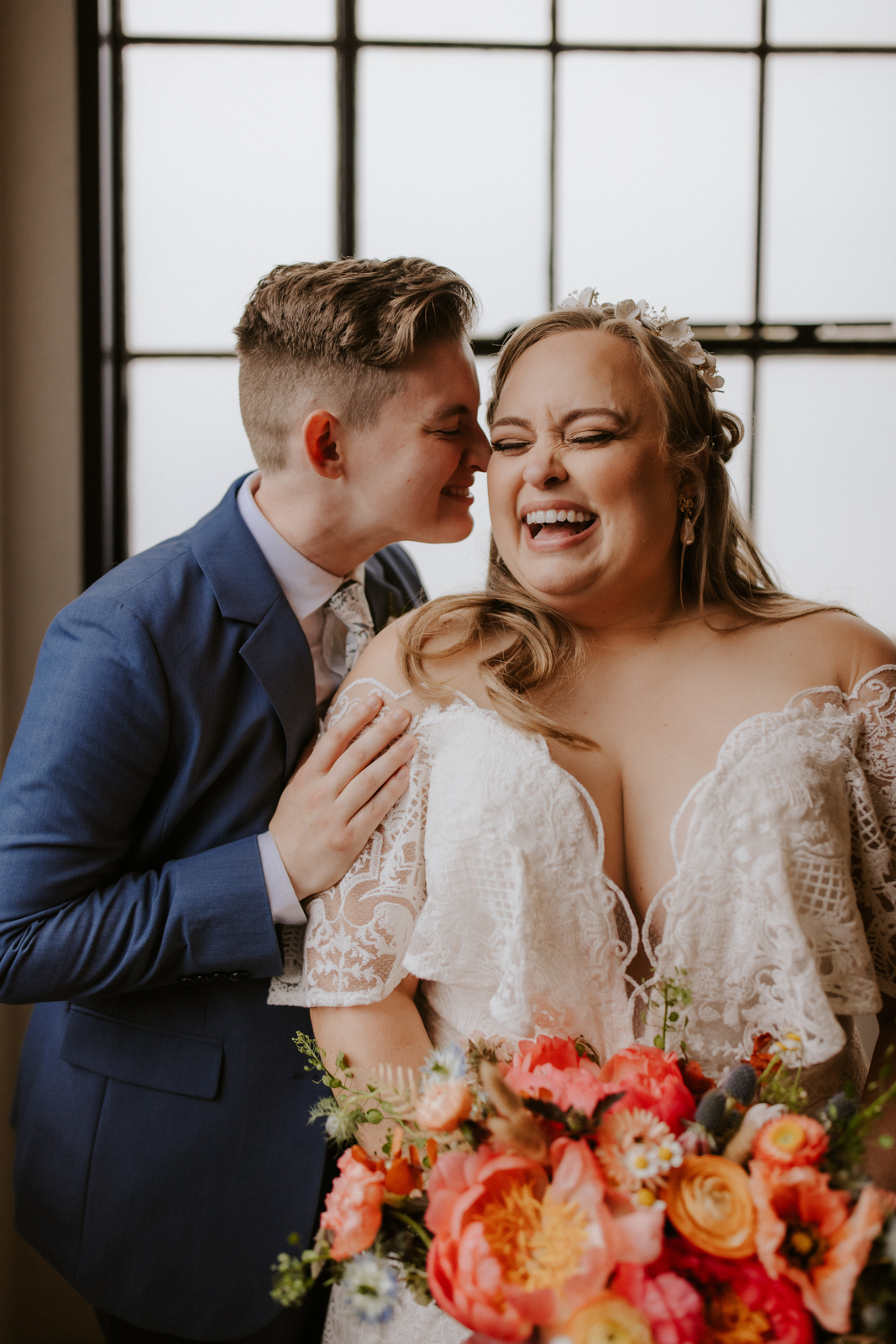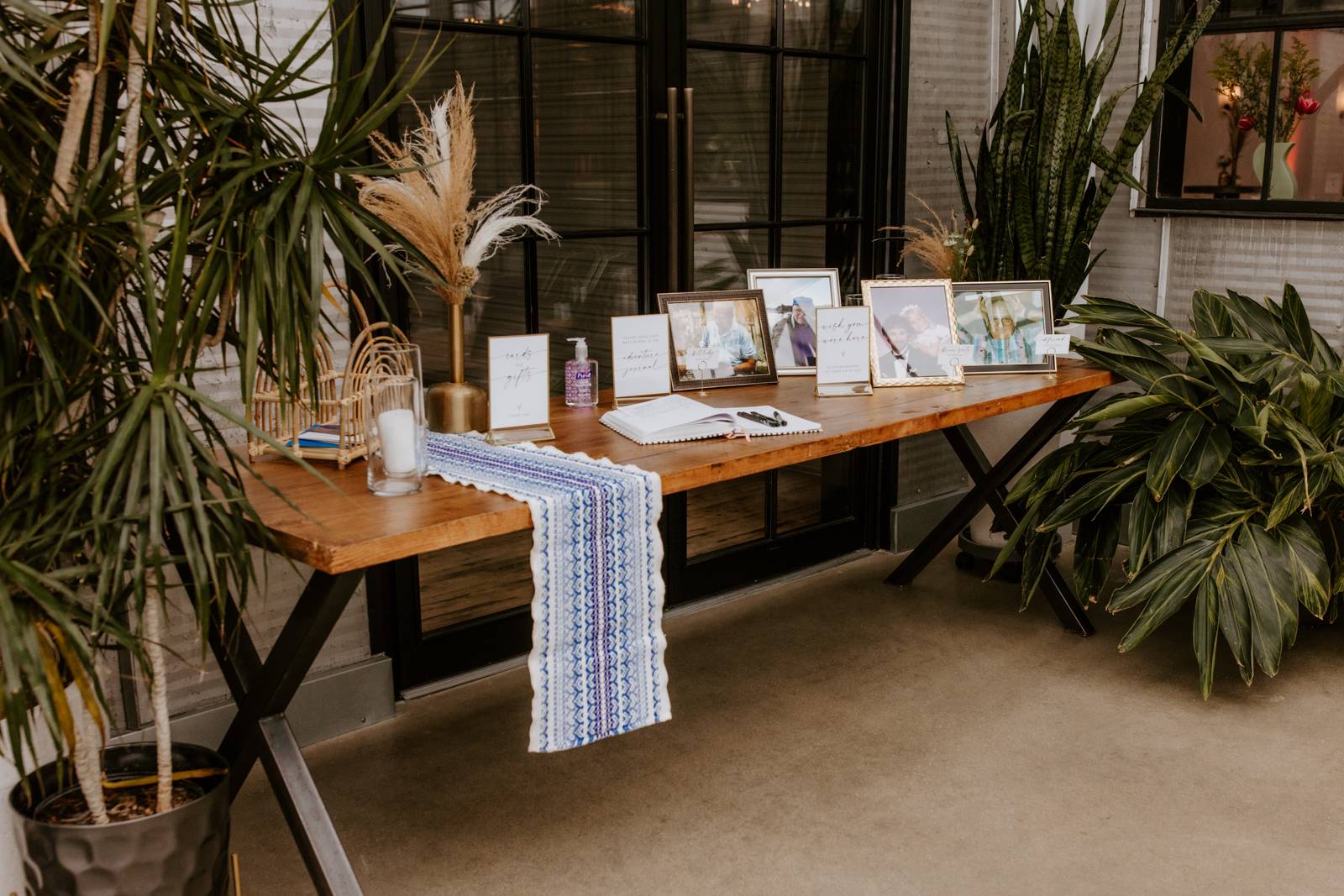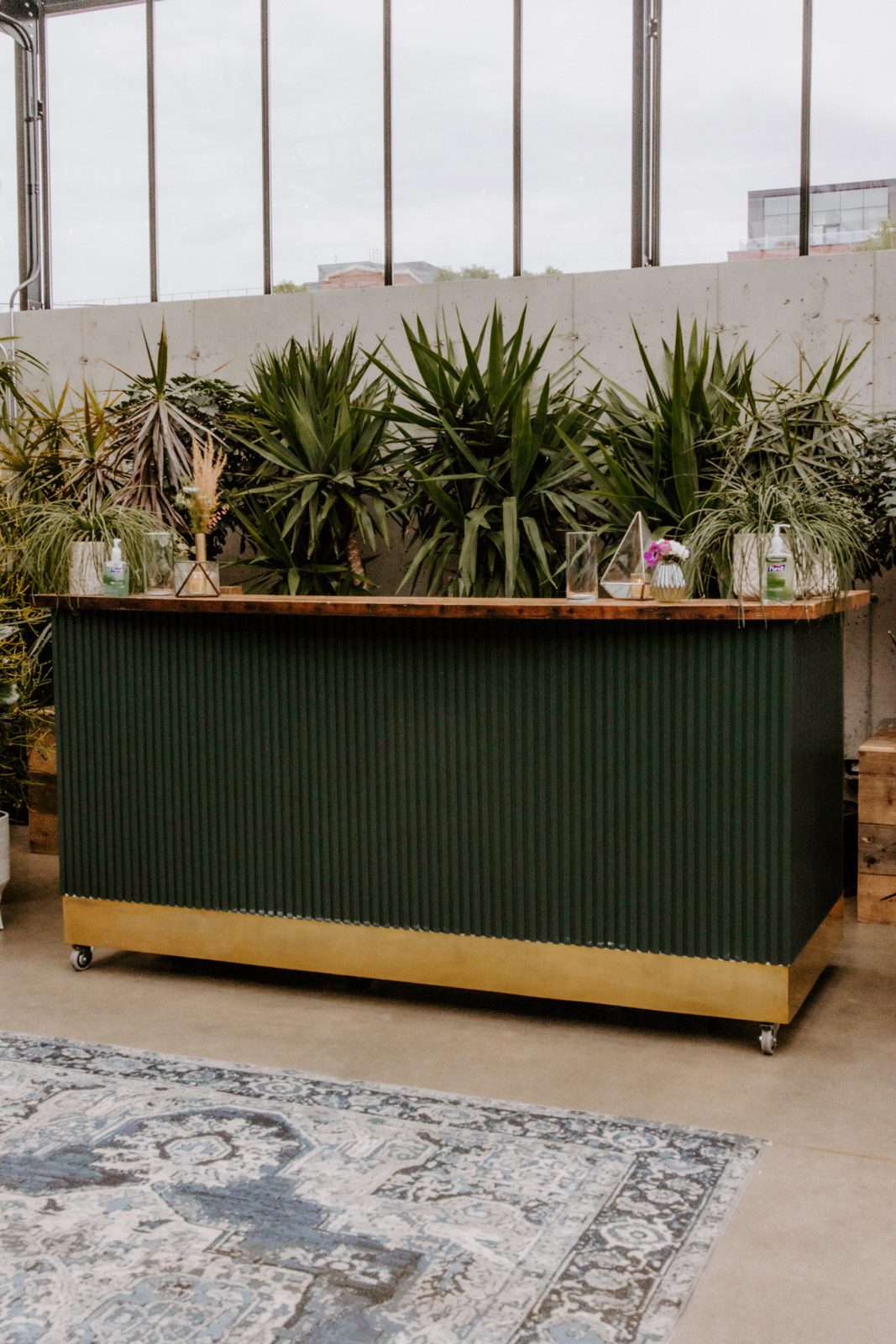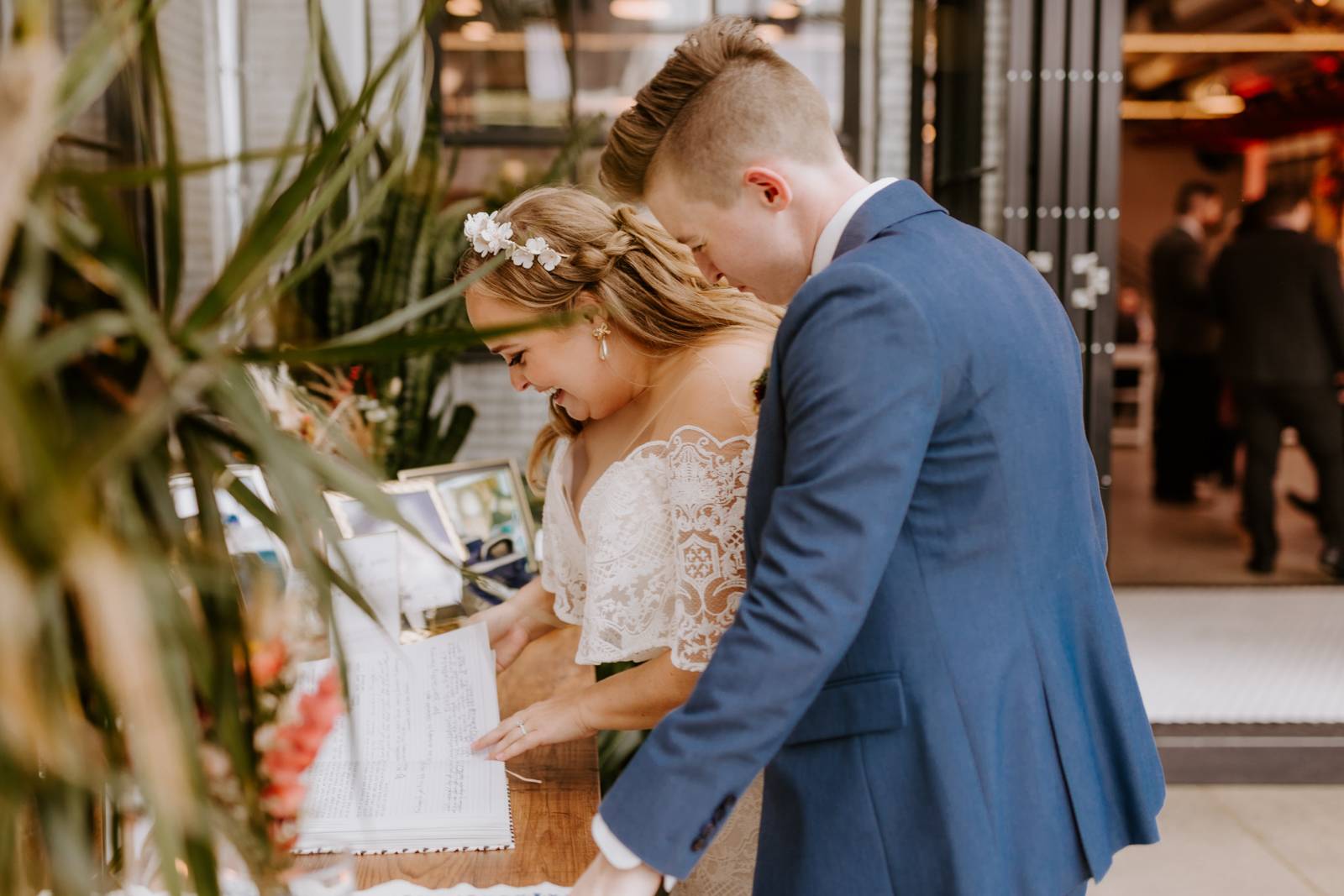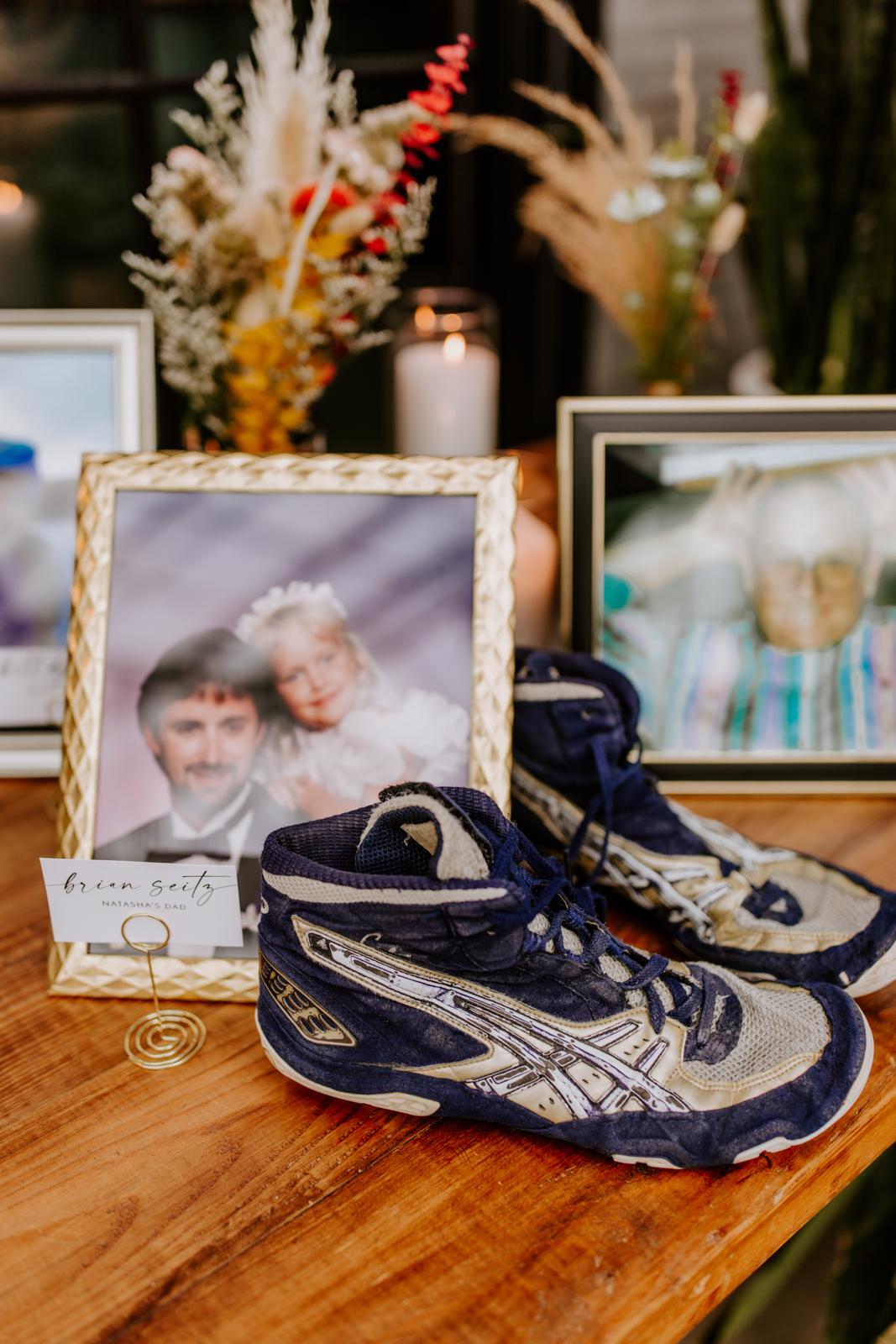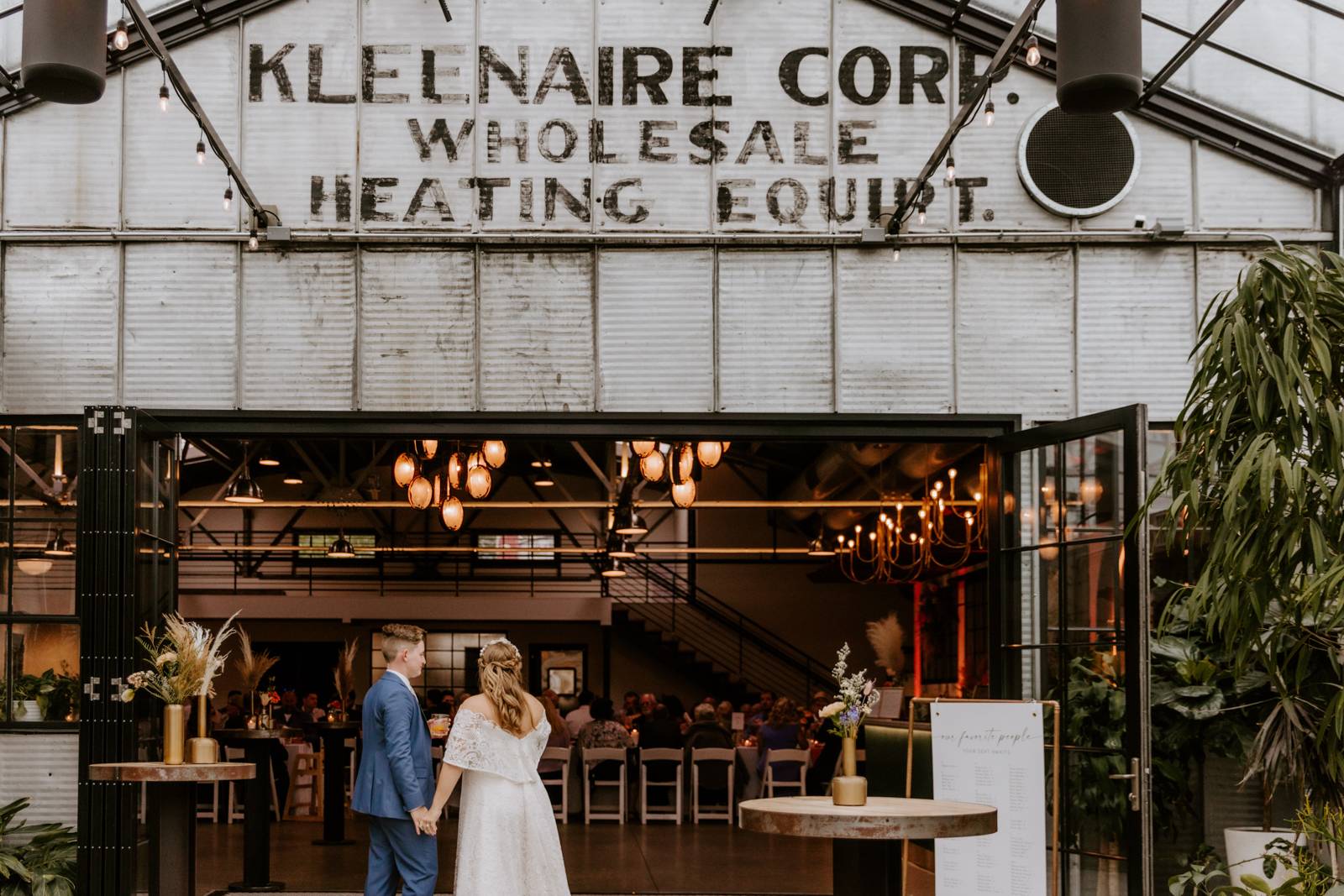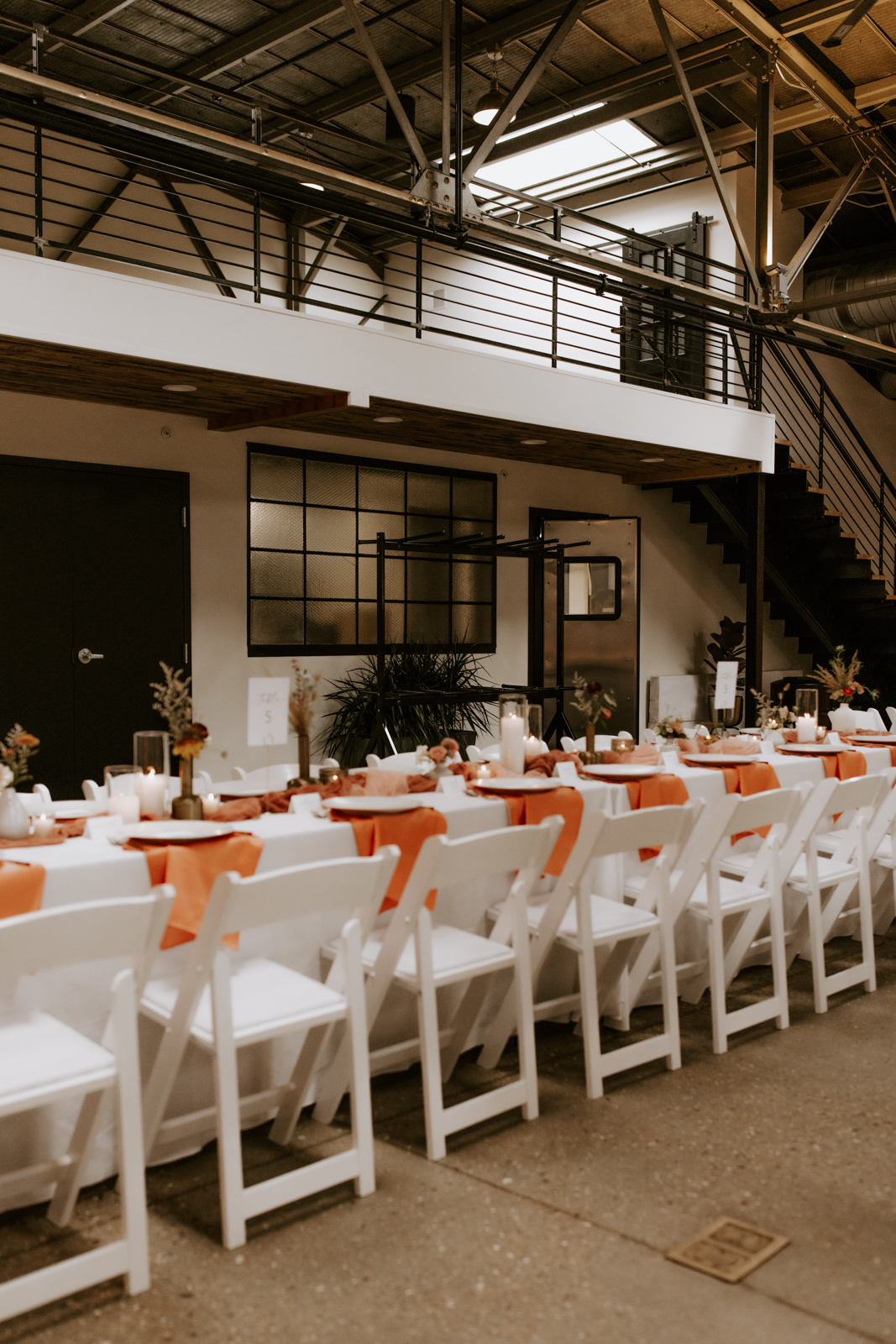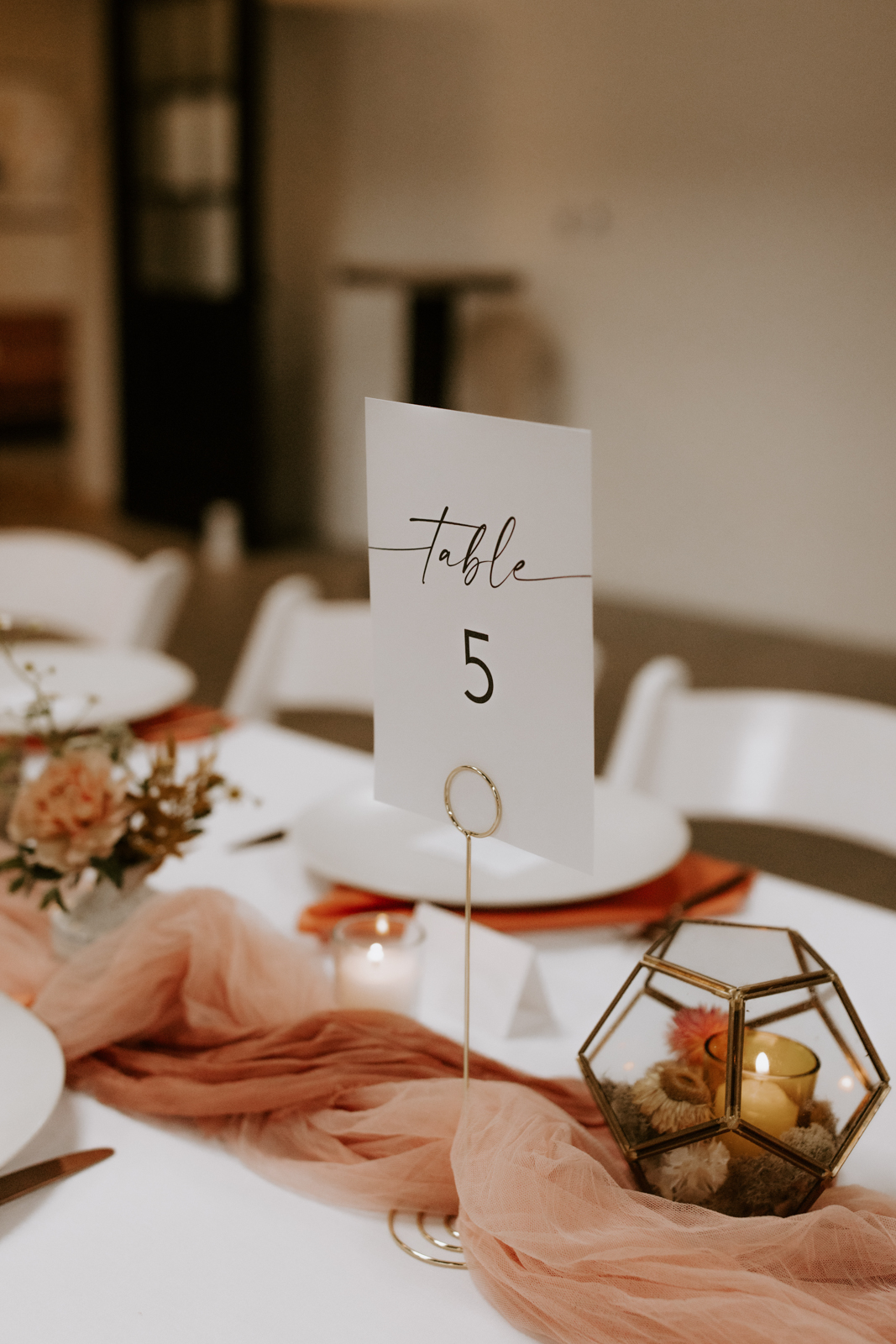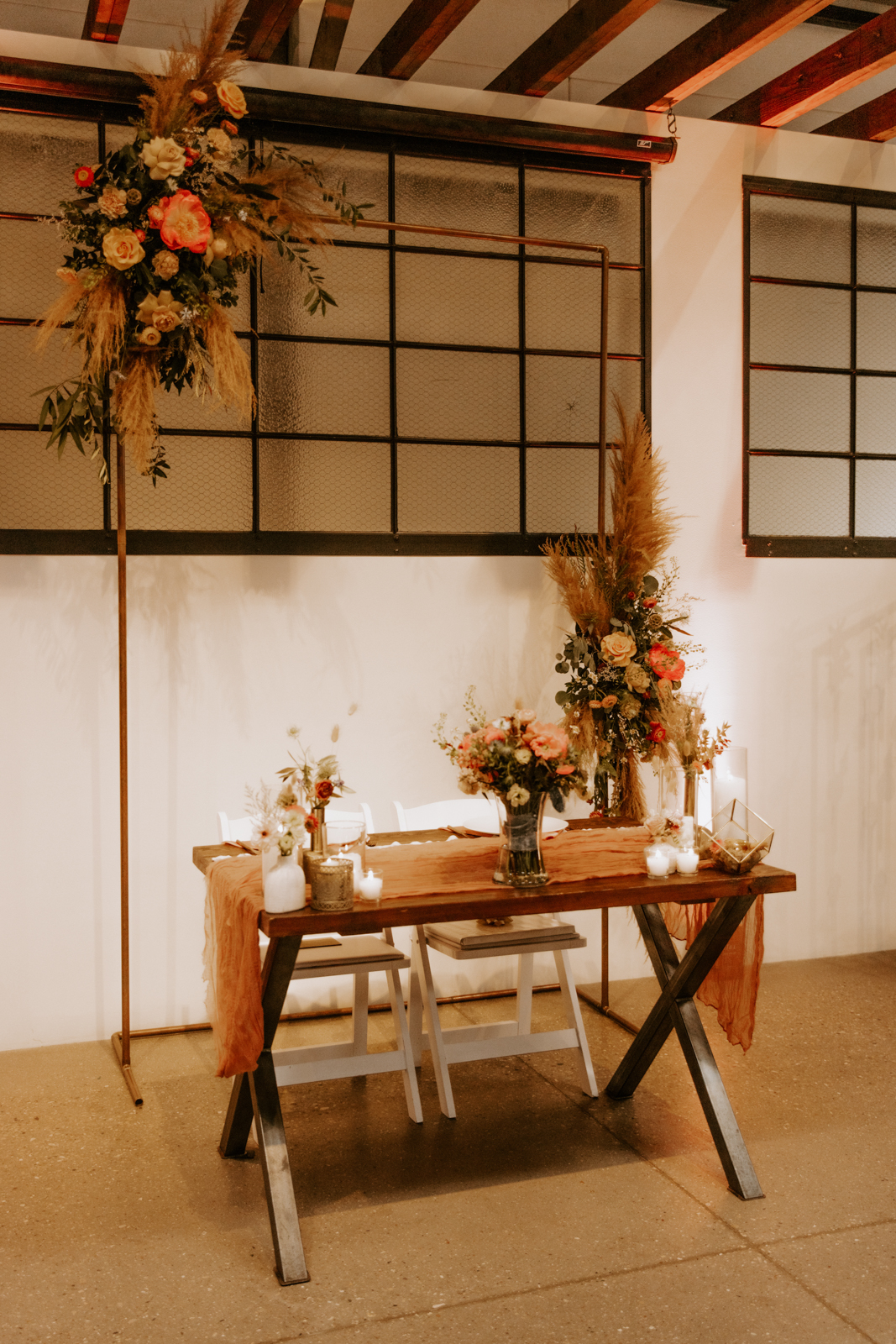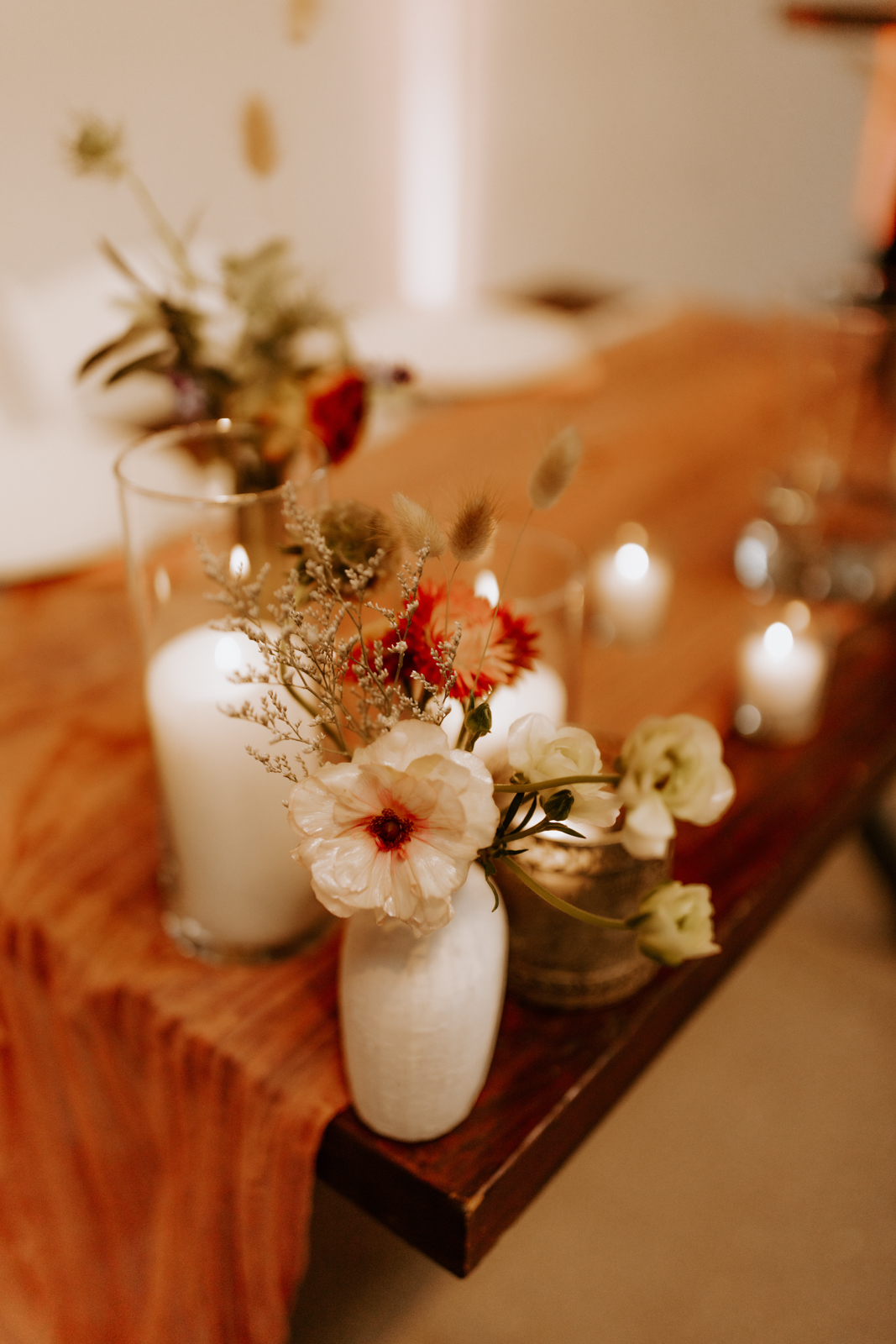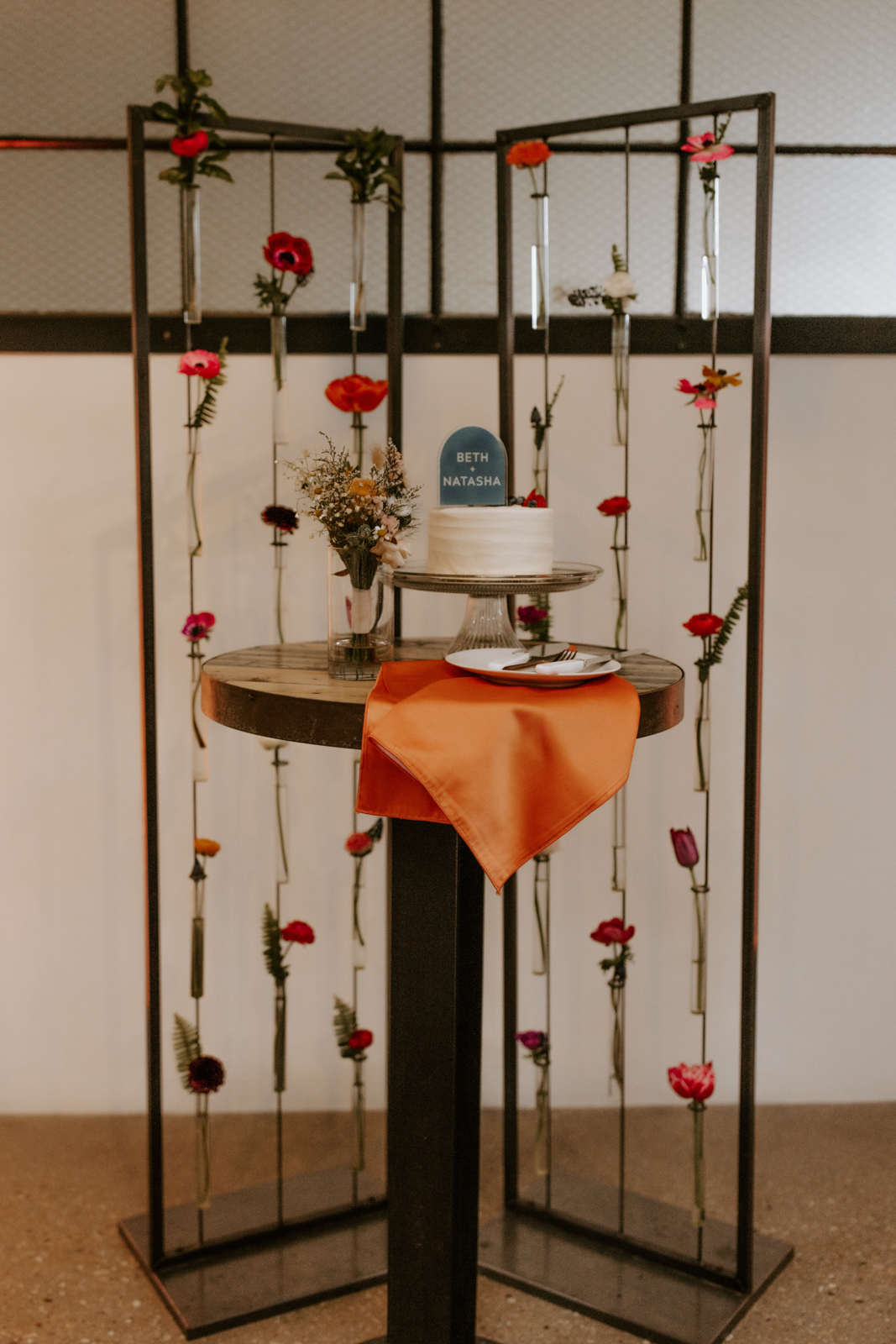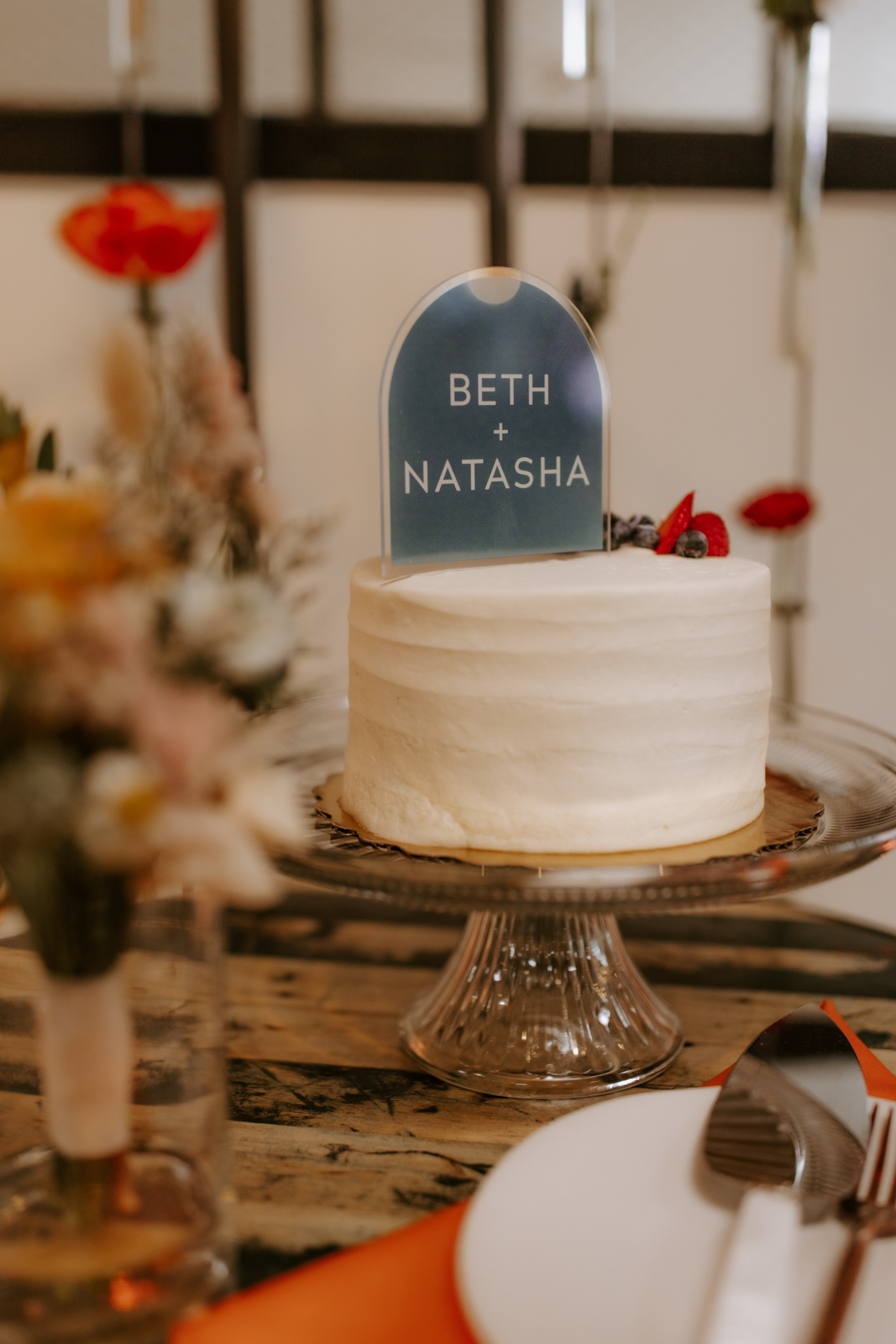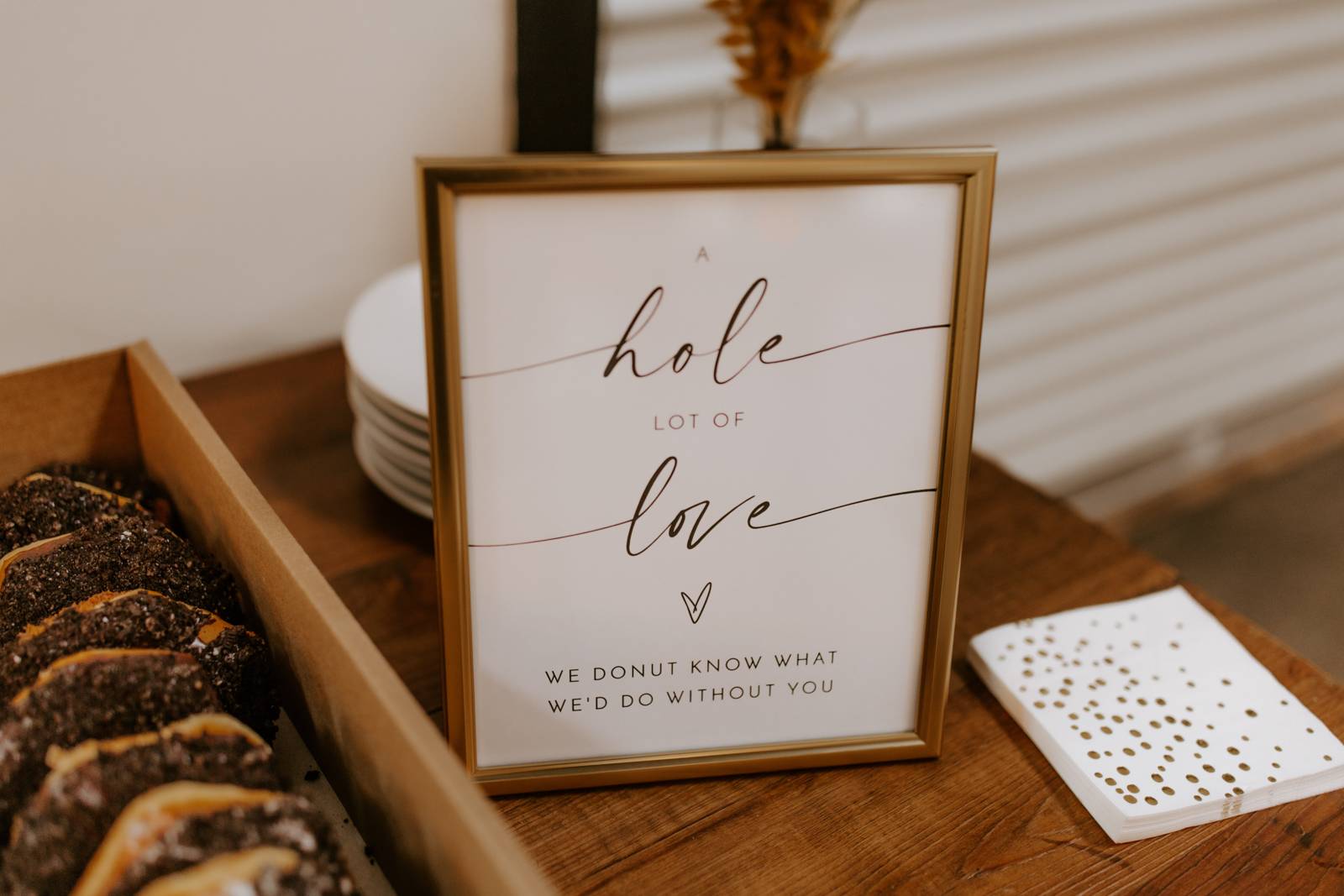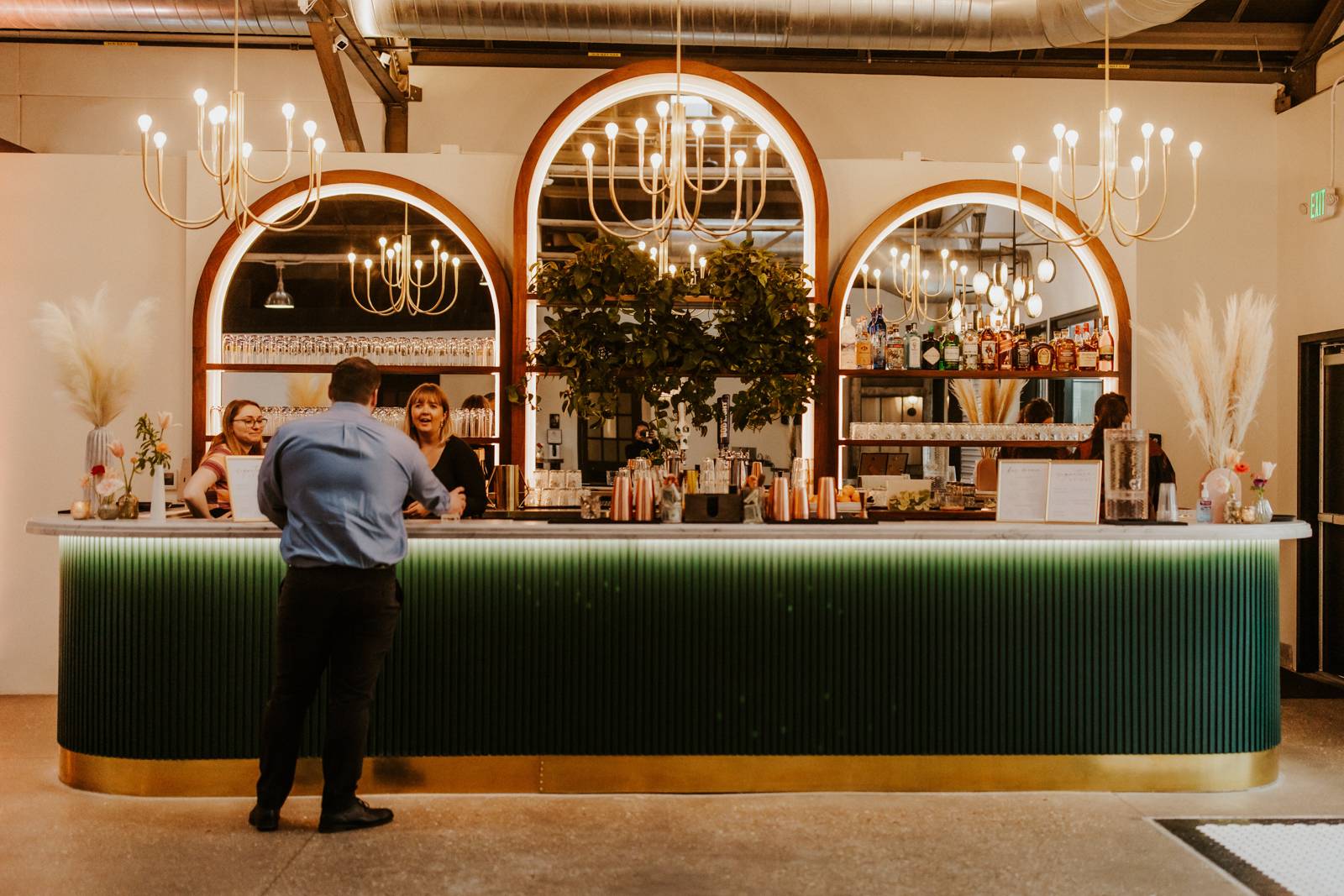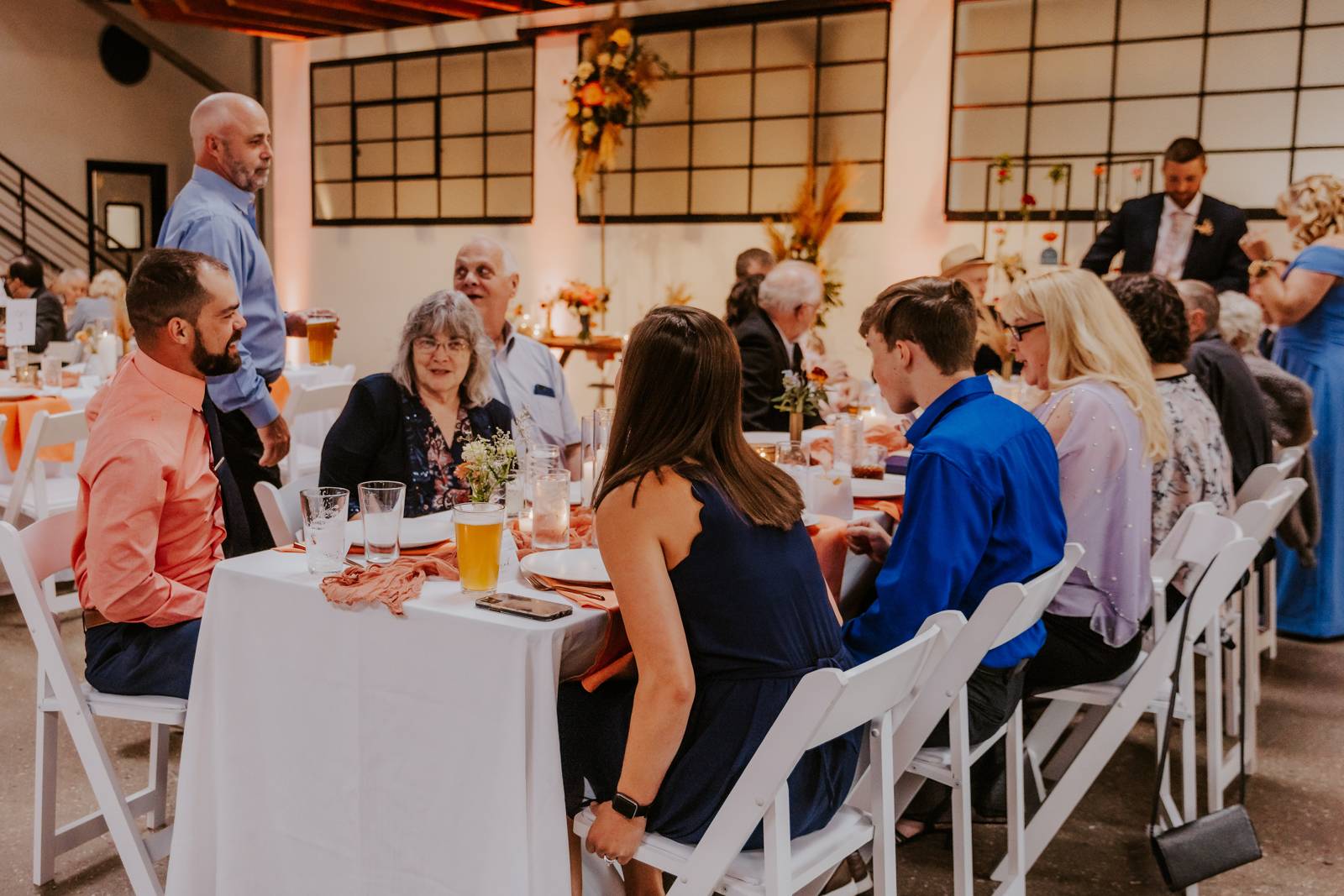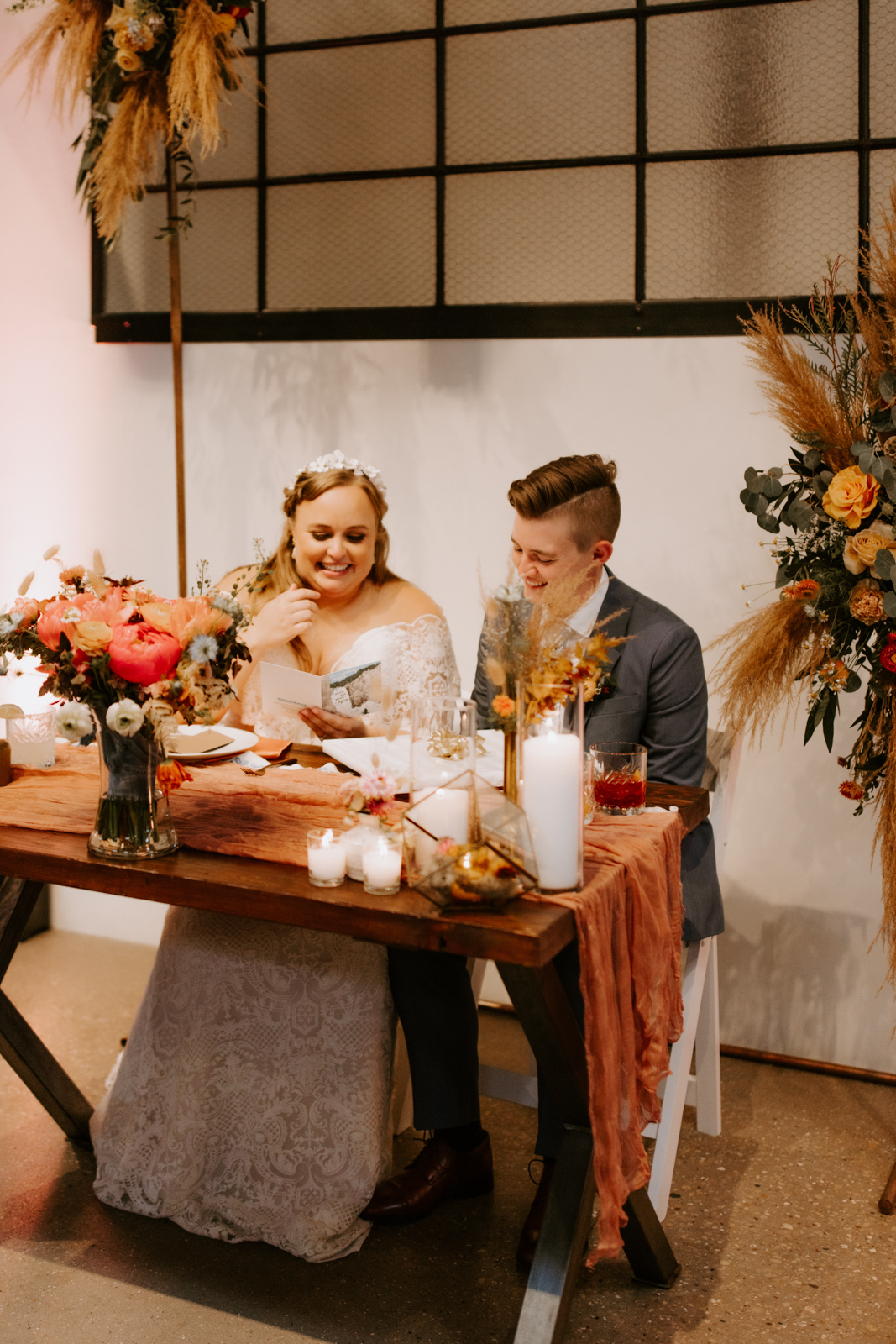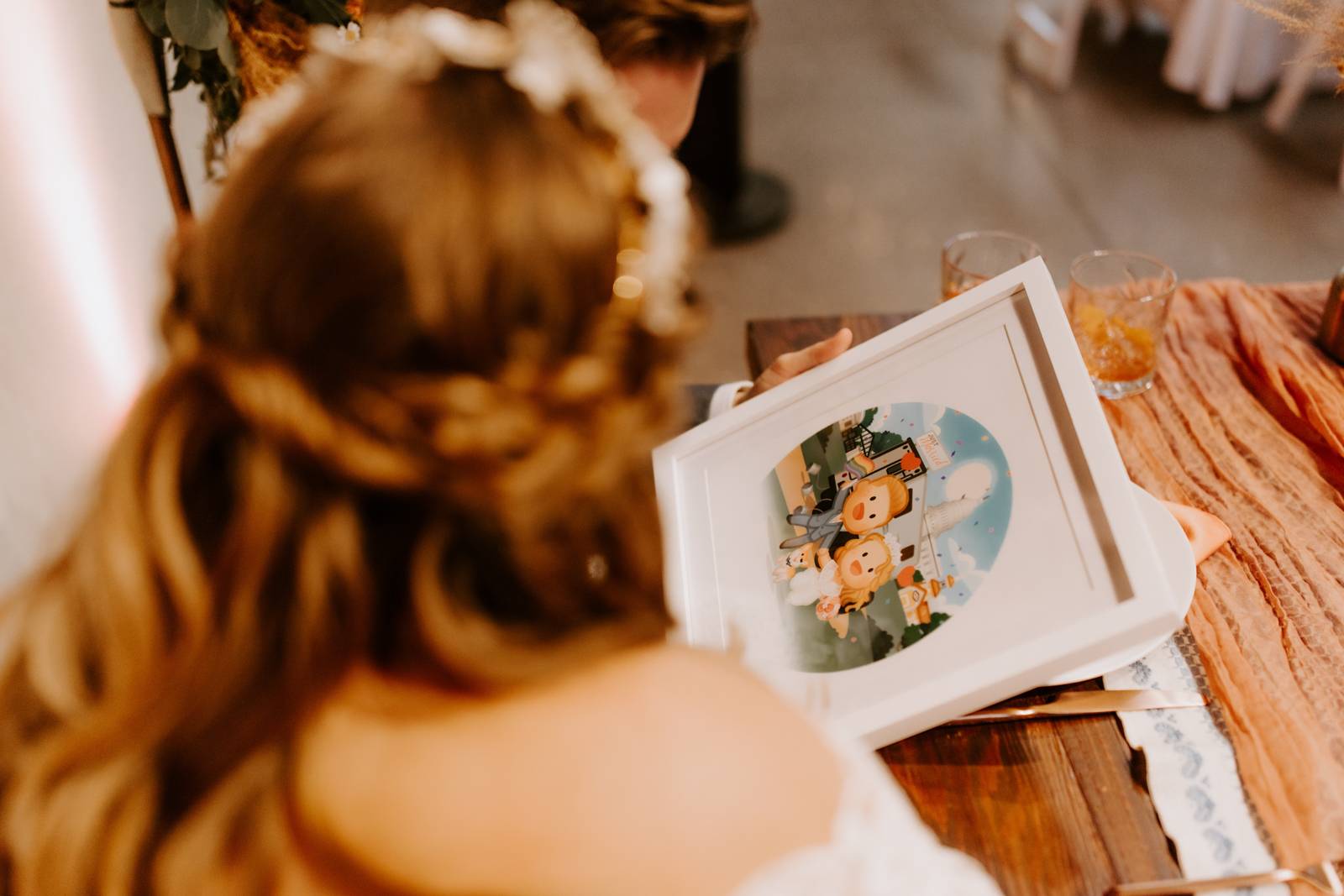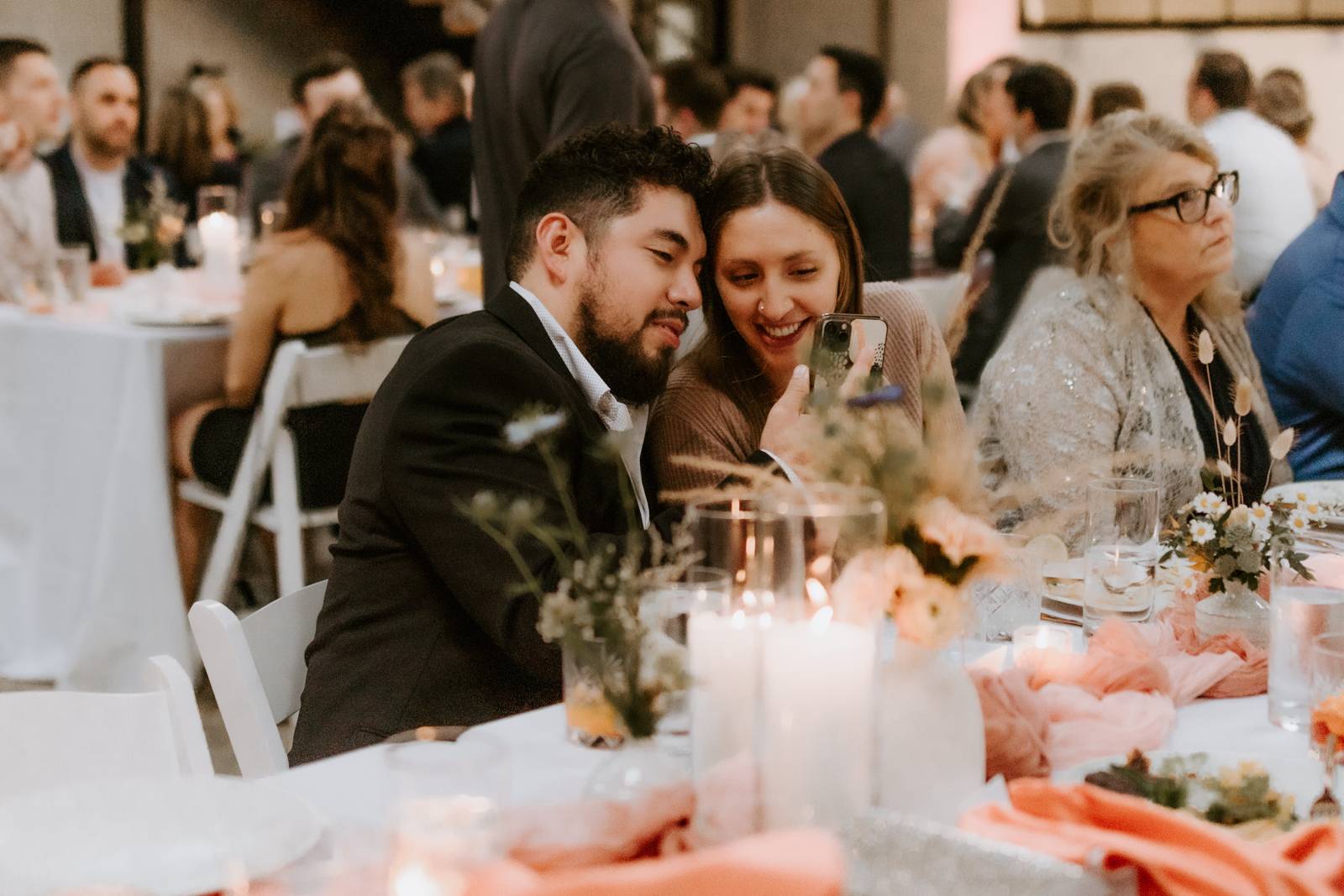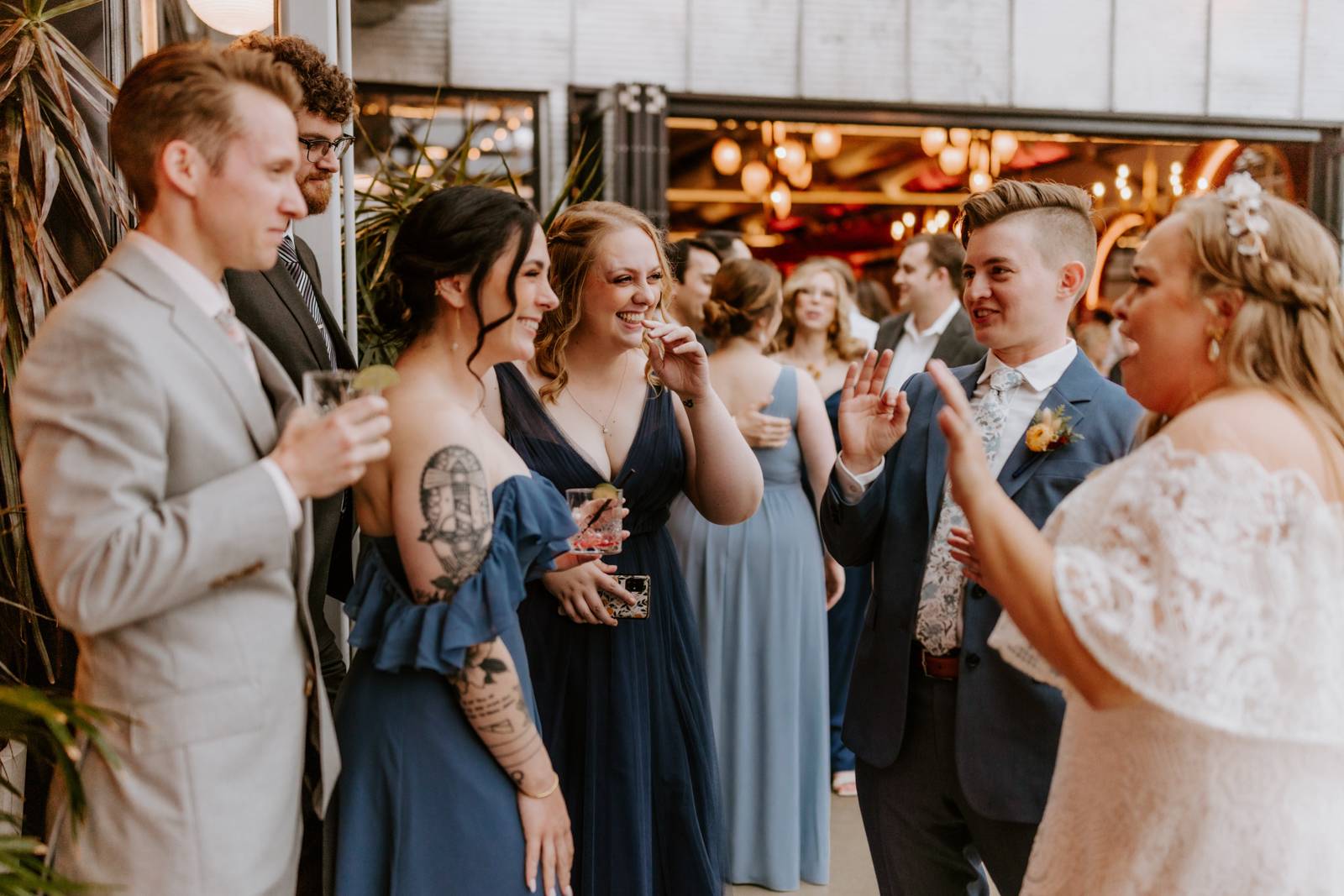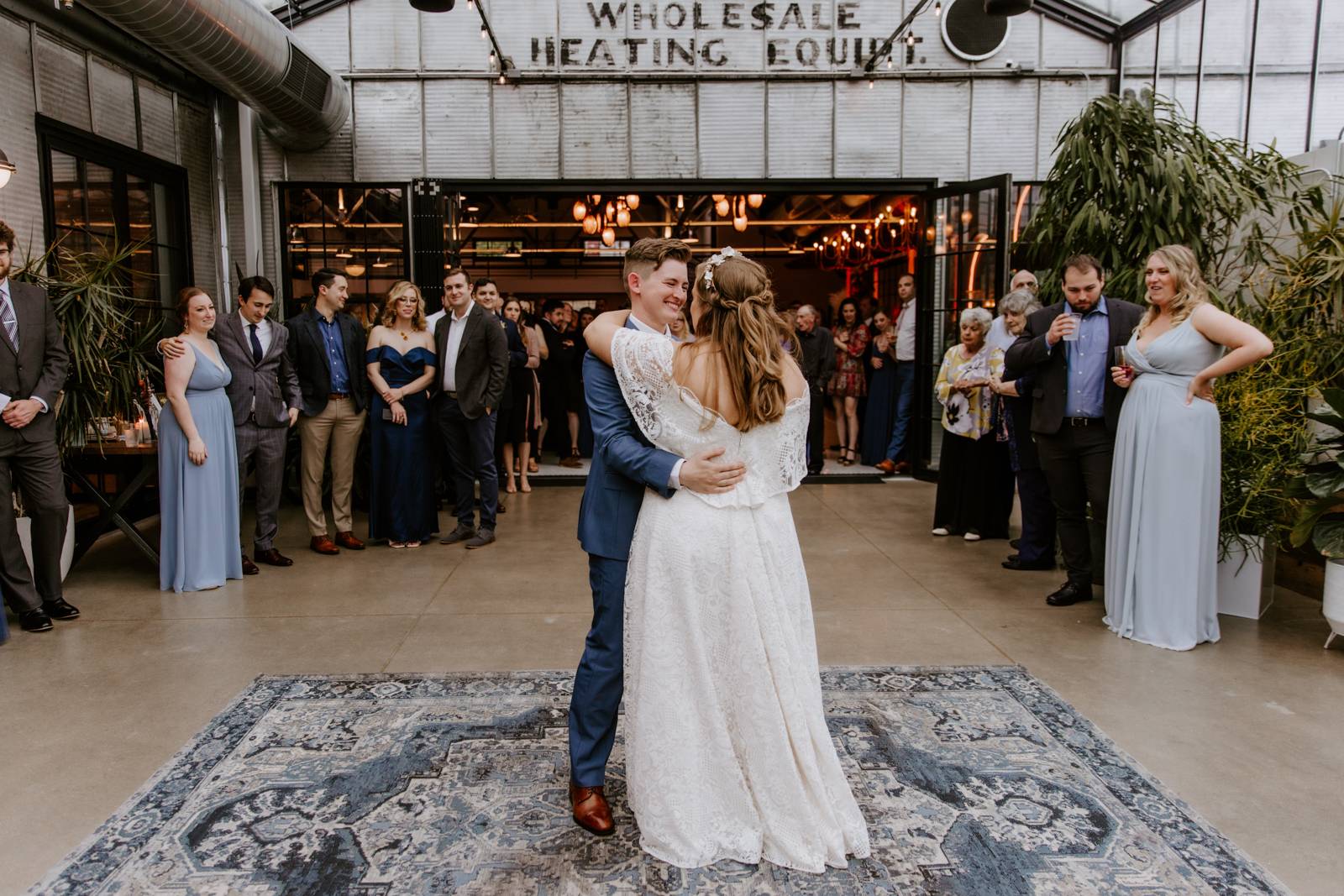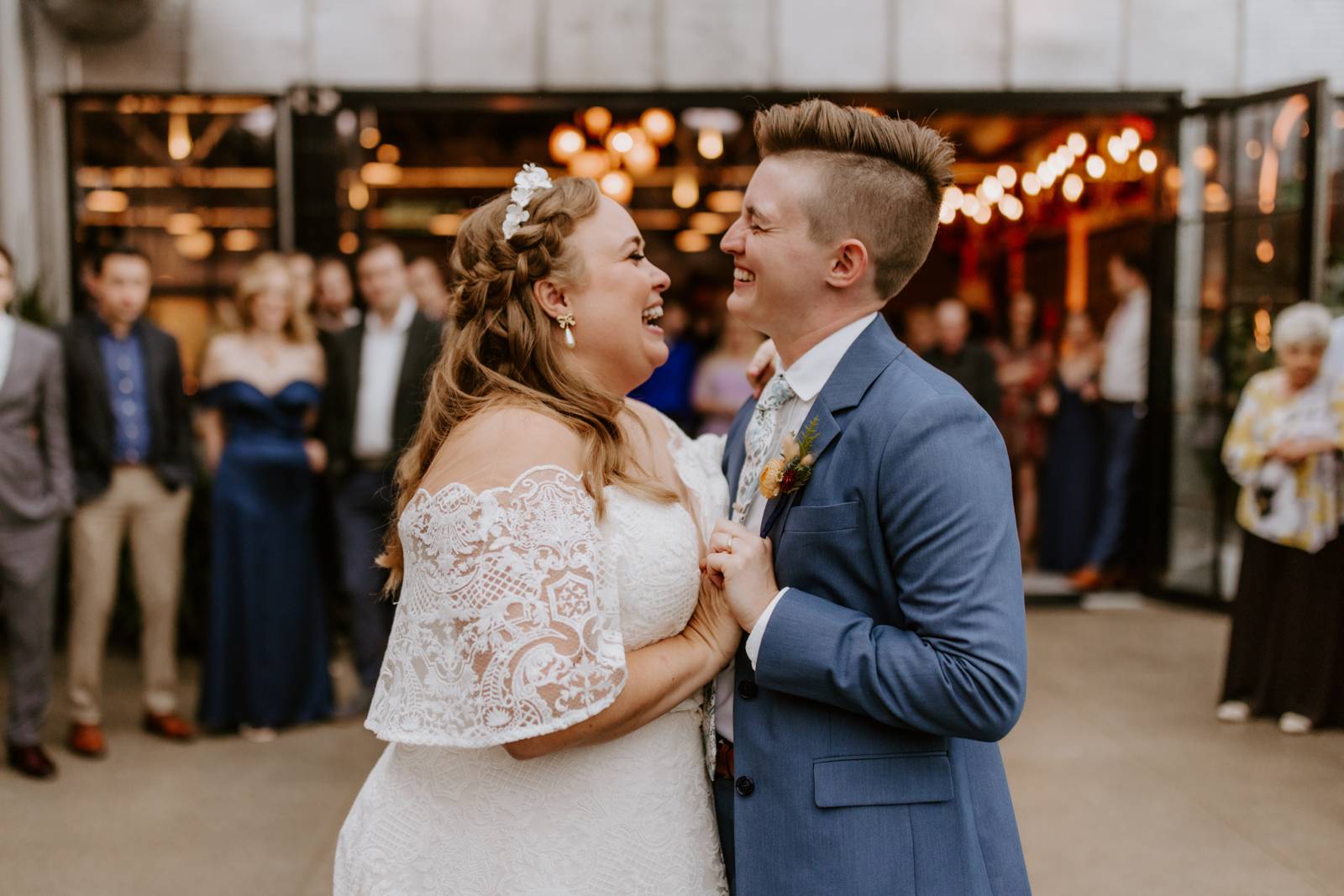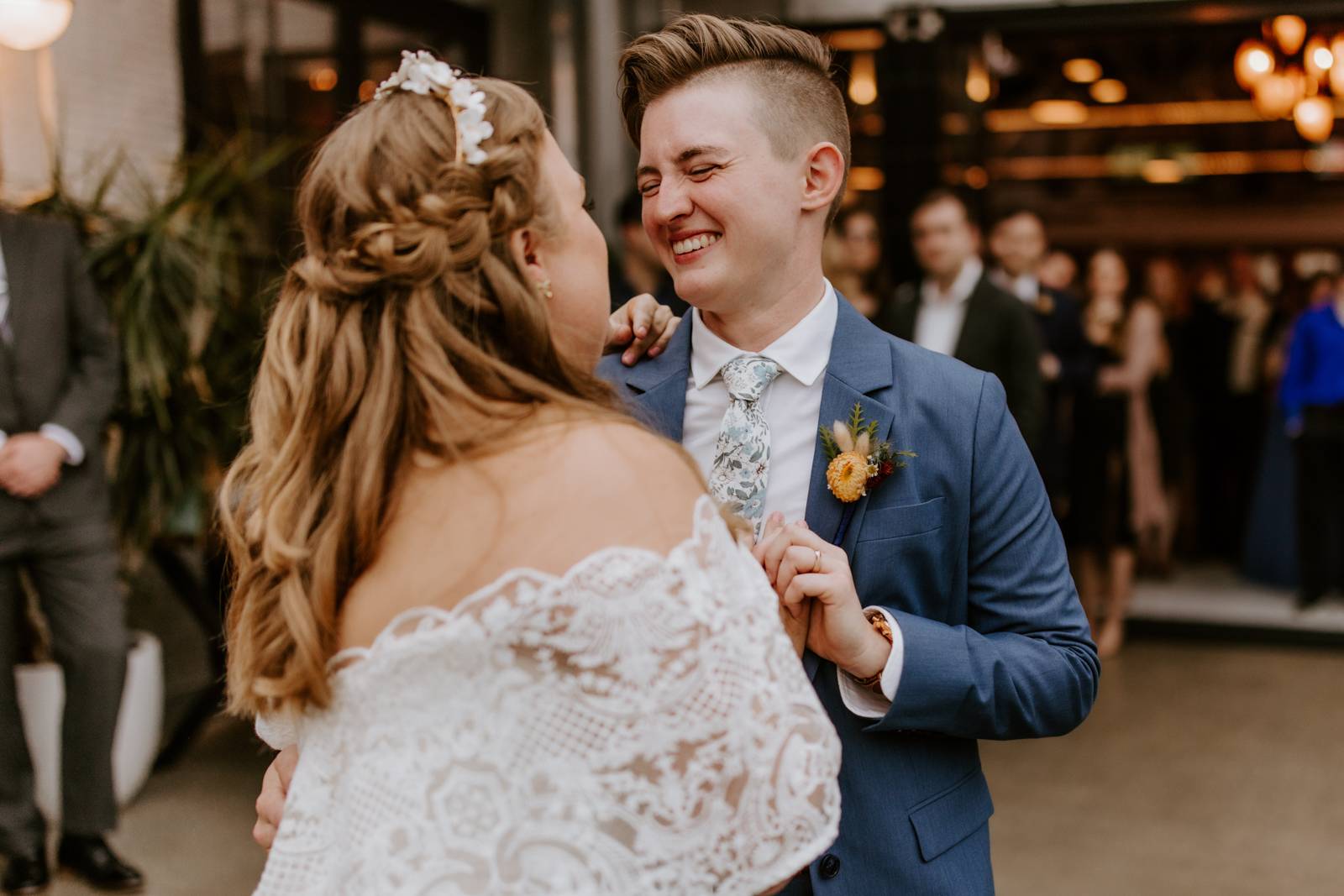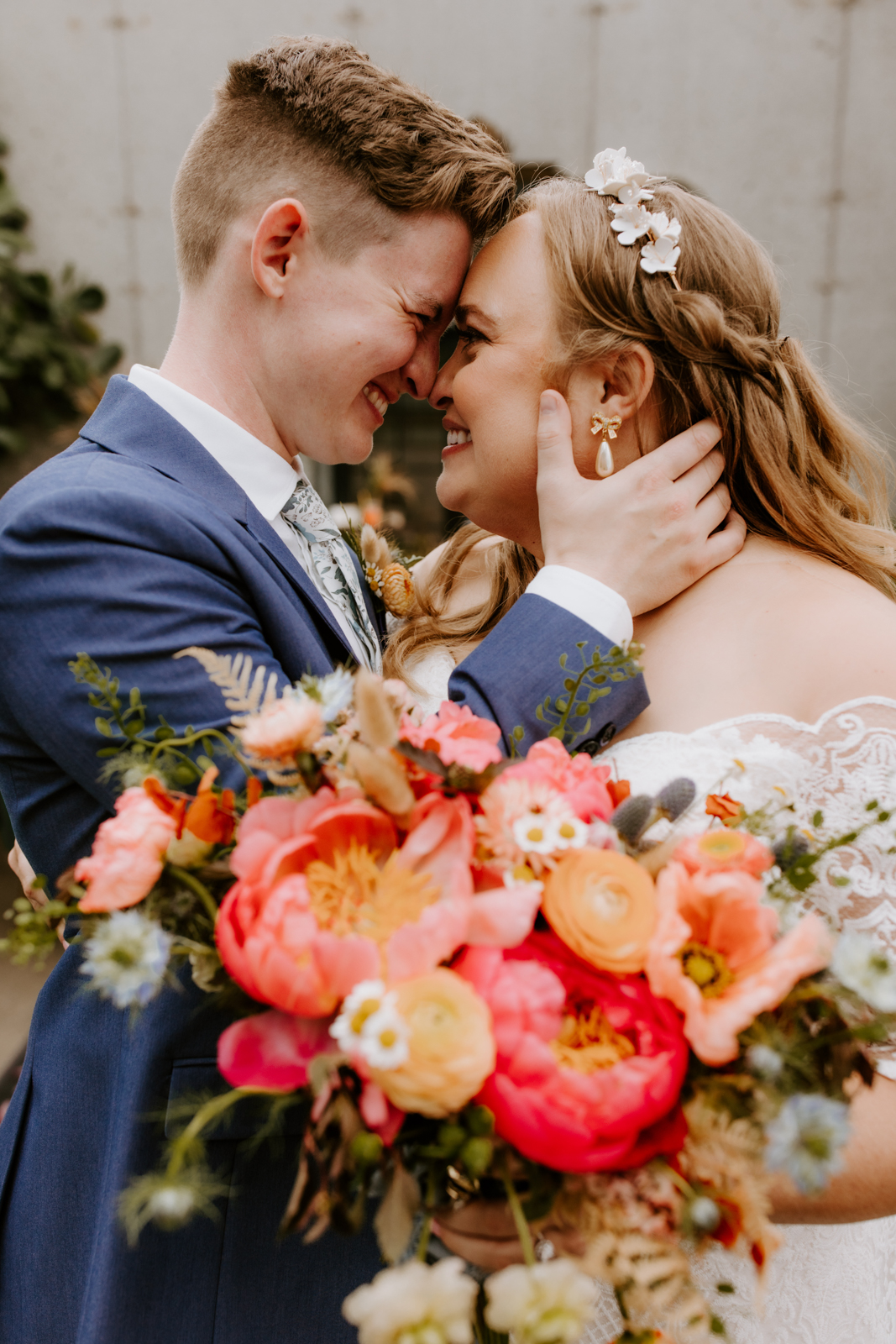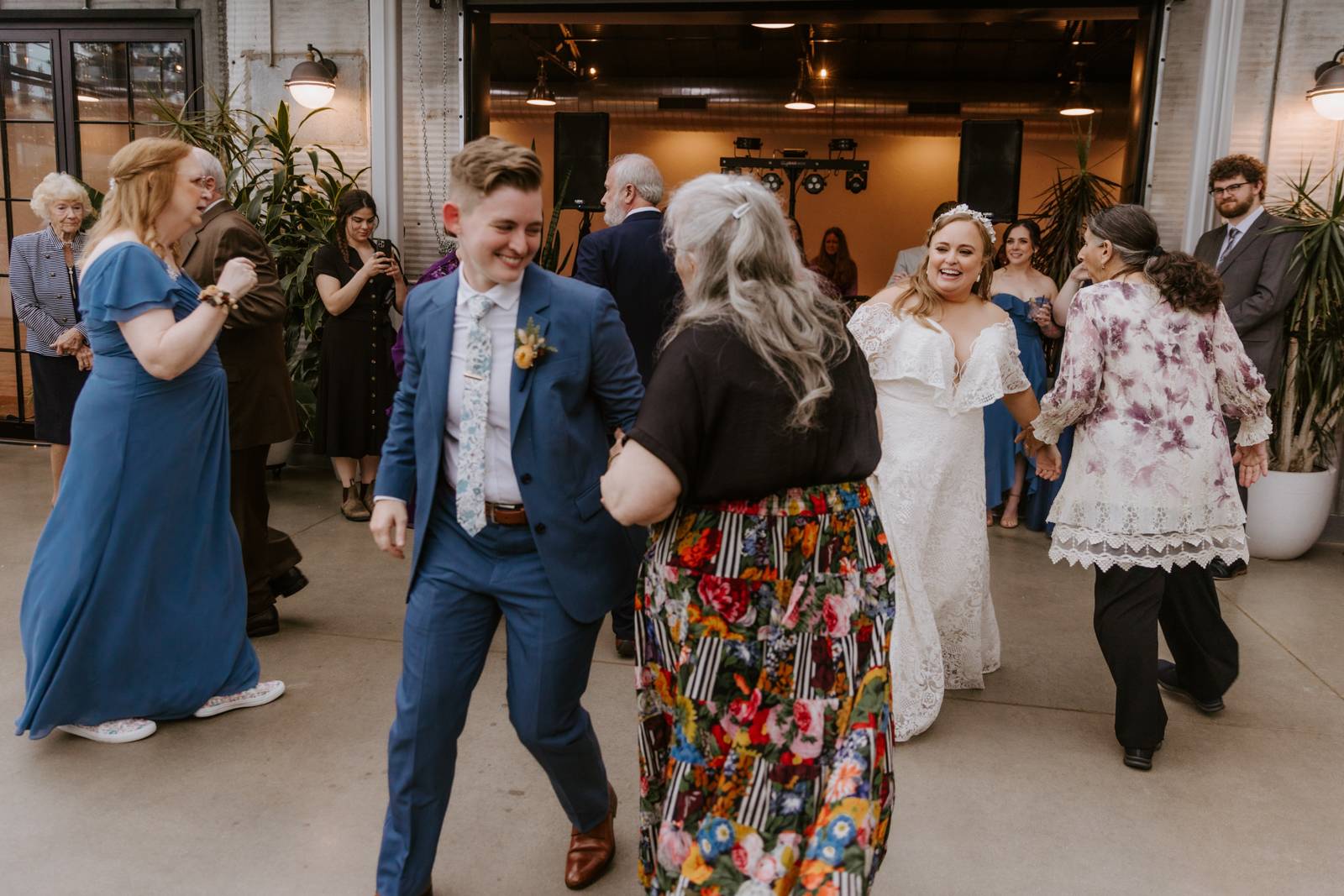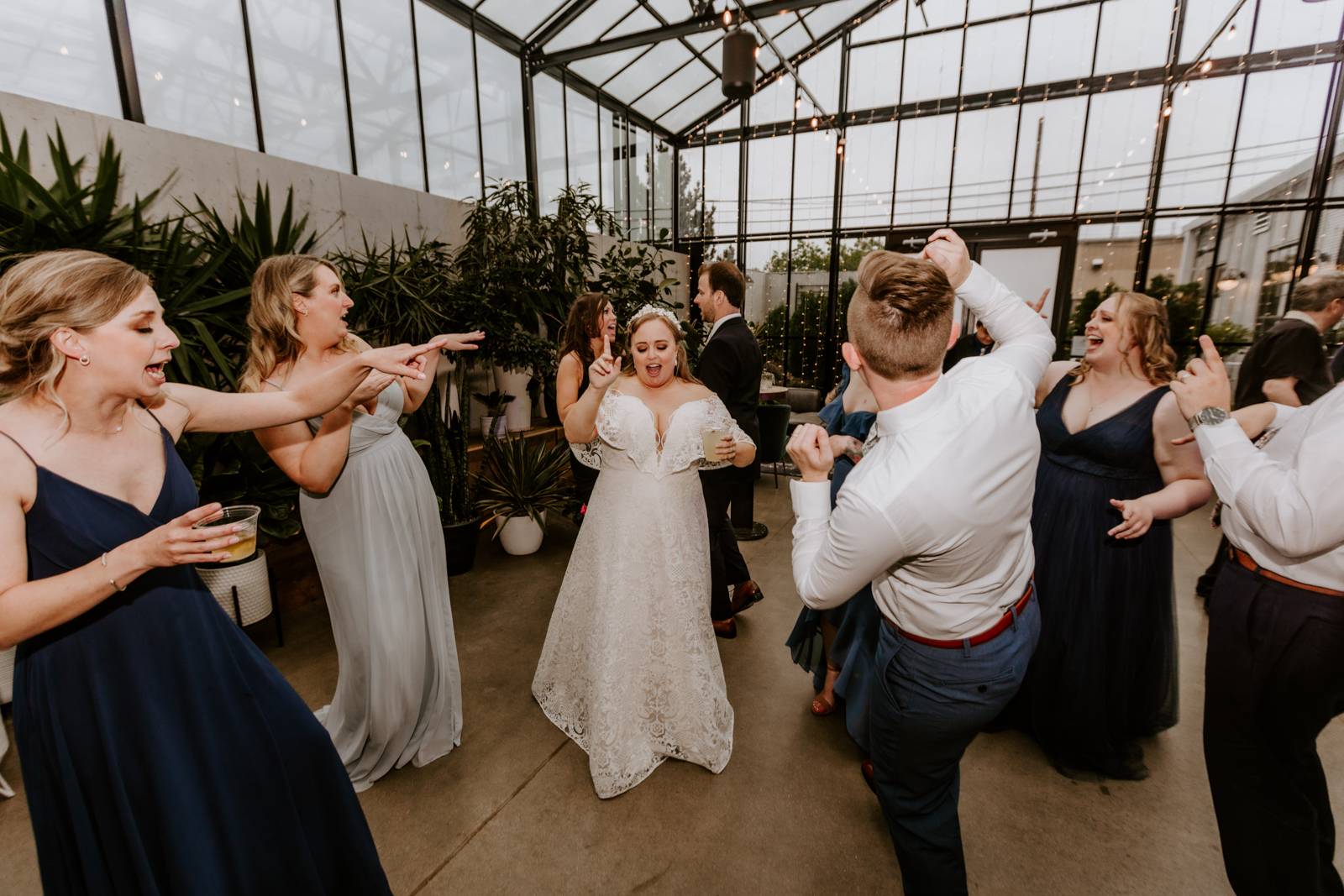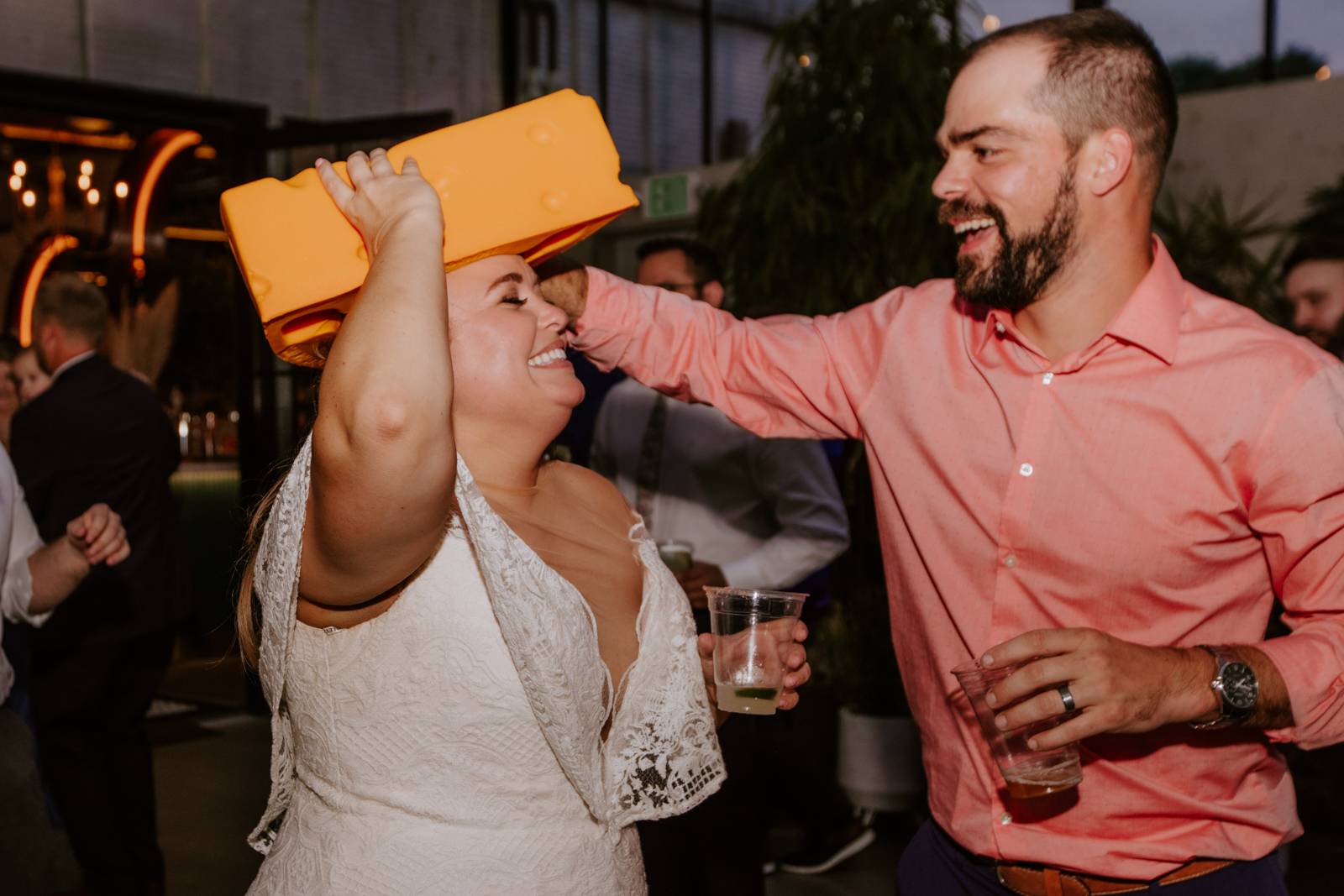 Find more local wedding inspiration on our blog!