Ever since Claire and Flash's magical first date adventuring around Madison, the two have been inseparable. Although they knew they were each other's forever early on, Claire and Flash went through 7 years of peaks and valleys until reaching a point in 2021 where they knew the time was right. On a bright snowy day at Claire's favorite place, The UW Arboretum, Flash asked Claire to marry him - but their engagement story doesn't end there! At the beginning of their relationship, Claire asked Flash, "Will you go to the top of the world with me?" to which he replied, "Yes," on a romantic sunset date at the top of Devil's Lake. One month after Flash proposed, Claire wanted to show him that she chose him and would choose him forever as well, so she took him to that same point on top of Devil's Lake, got down on one knee, and asked him to spend forever with her!
These two celebrated their love with a showstopping celestial-inspired intimate spring wedding surrounded by the beautiful and tranquil nature at Tenney Park - a frequent stop in their dating years! Their stunning florals, artfully crafted by Felly's Flowers, were vibrant with vintage reds, pinks, oranges, and pops of lilac and neutrals - a match made in heaven for their moody yet whimsical day!
By the time the couple was engaged, Claire had been helping brides find their perfect dress for 10 years and wanted to treat herself with the same love, understanding, and respect that she did with her brides when helping them. To create her vision, Claire decided to design a custom dream dress through her long-time employer Vera's House of Bridals. Vera's carries Stephen Yearick gowns which are one of the few designers that will make a gown that is completely customizable to your needs. Claire's deep knowledge of bridal fashion combined with the impeccable resources from Vera's House of Bridals is what helped her in her journey to finding her dream gown and looking like an absolute goddess on her wedding day! And her reception outfit? Well, you'll just have to see the breathtaking dress change for yourself!
With an affinity for art and high-quality photography, Claire and Flash hired Skyler & Vhan to perfectly capture every detail of their magical wedding, which was filled with unique and personalized elements like a "drama" dress code allowing guests to have fun and express themselves with their outfits to incorporating a spiritual practice of guests choosing stones to meditate and set positive intentions for them. Claire's father passed away a few months before their wedding, so they honored him with a memorial chair, bouquet, and a father/daughter dance that instead invited everyone to join them on the dance floor holding hands in a circle while swaying and singing to the song, "Across the Universe." Find all the moody and celestial inspiration this magical day created below!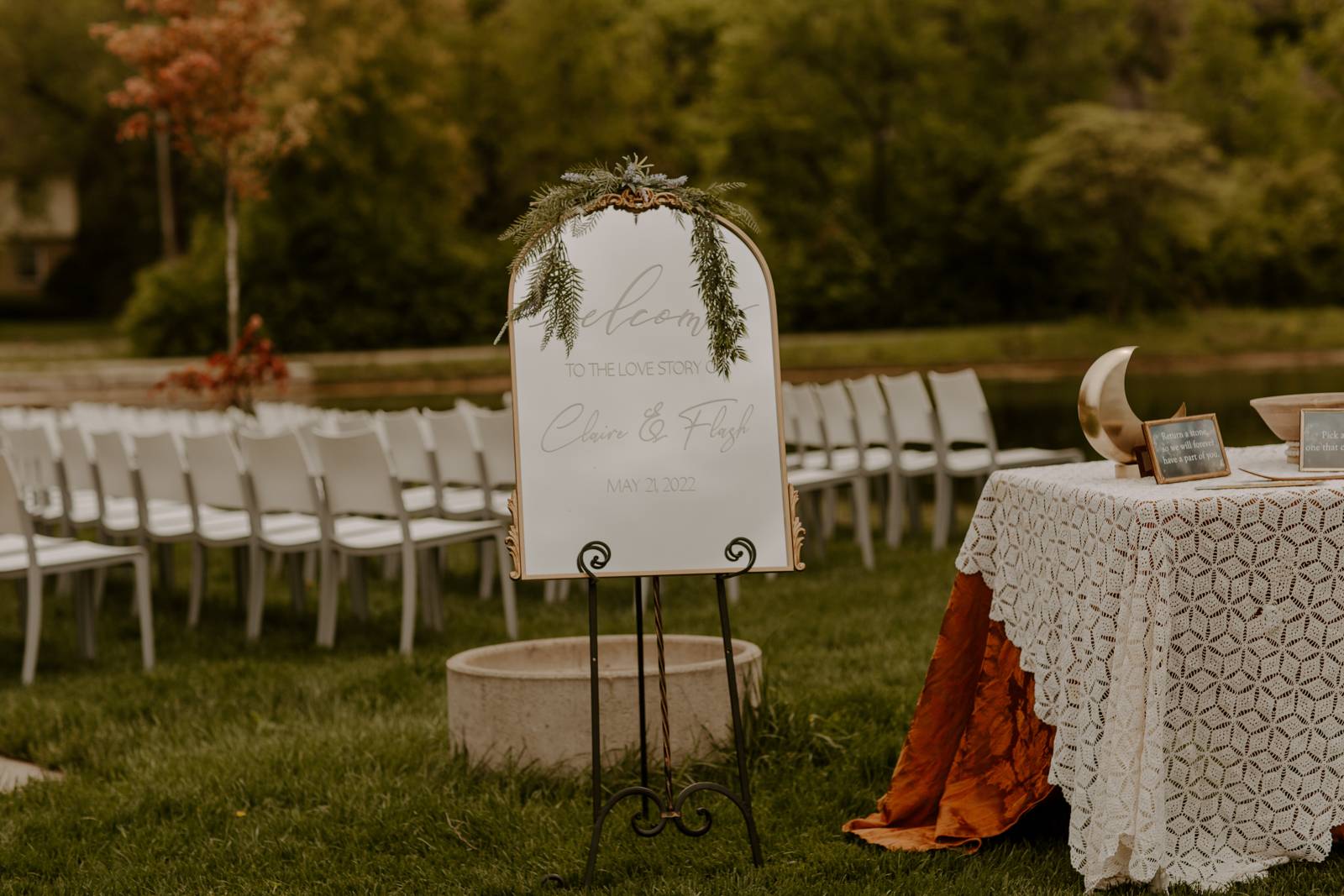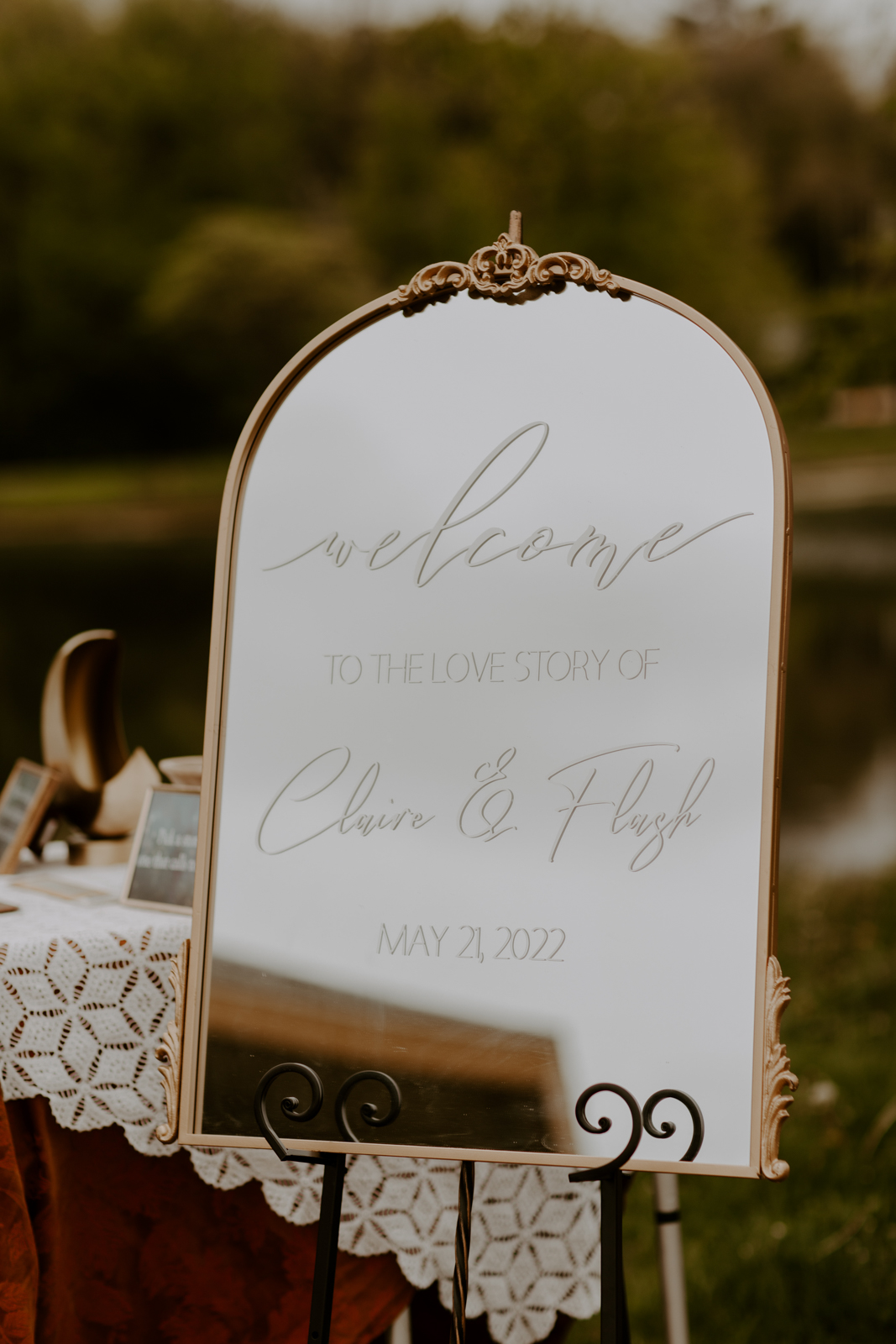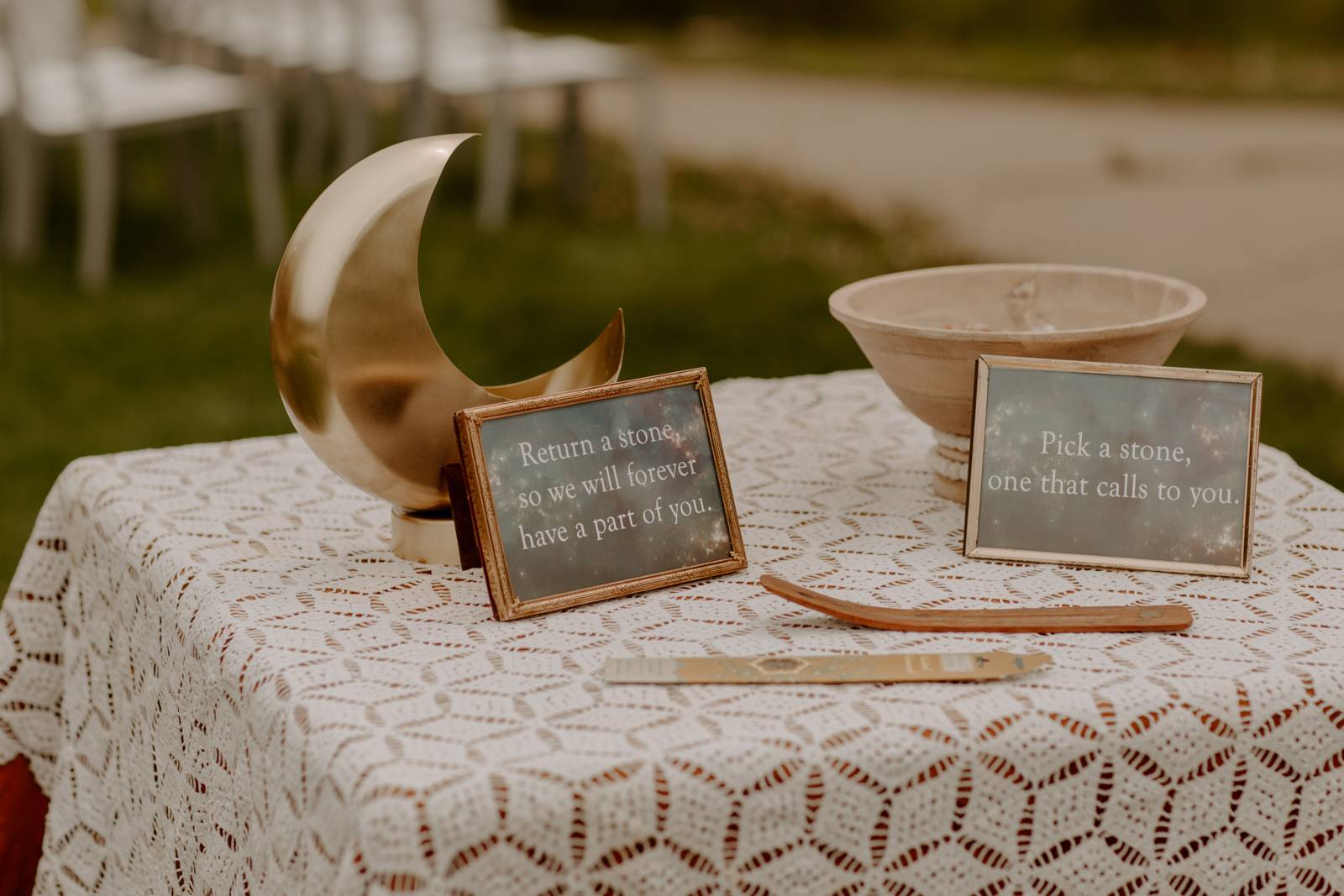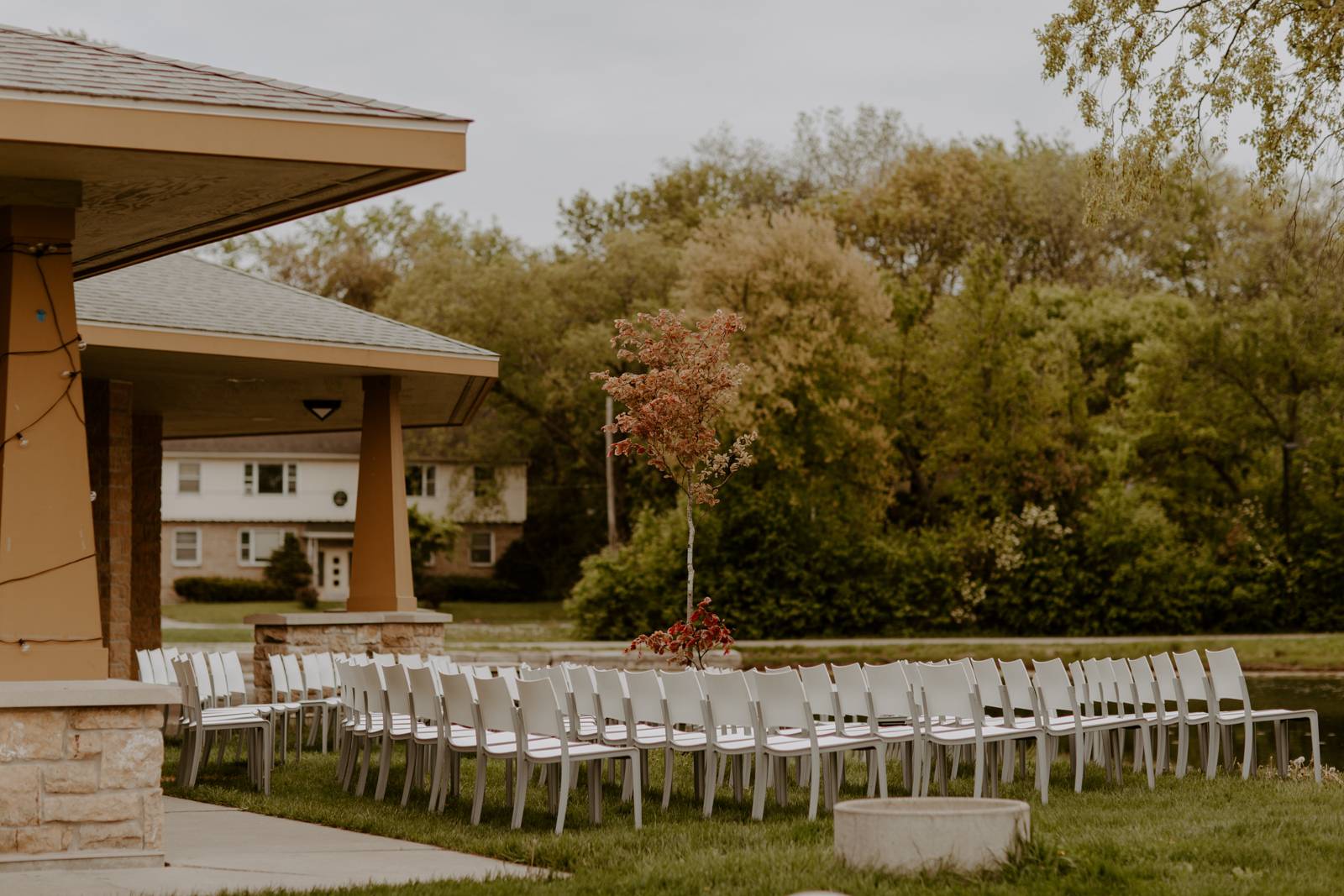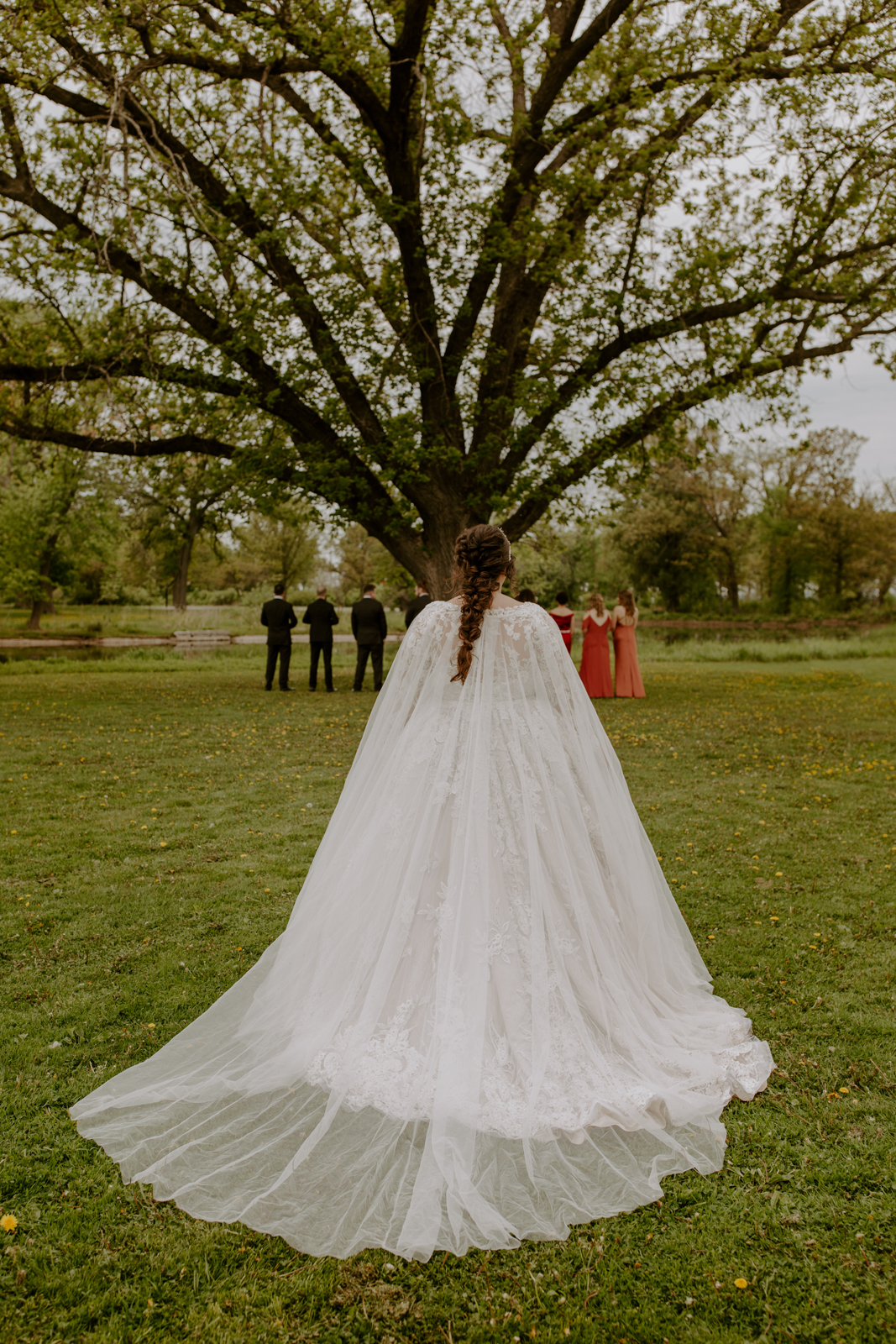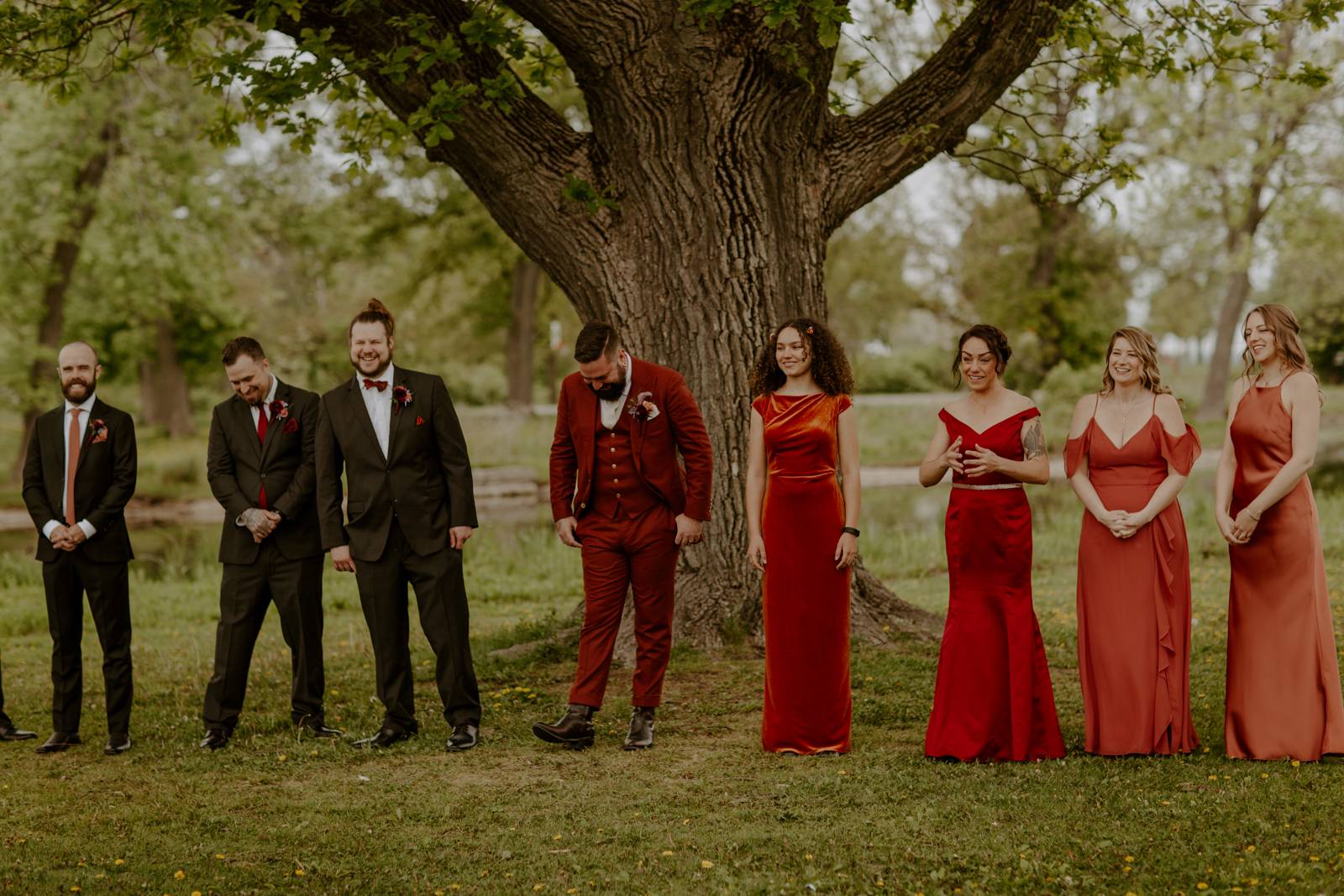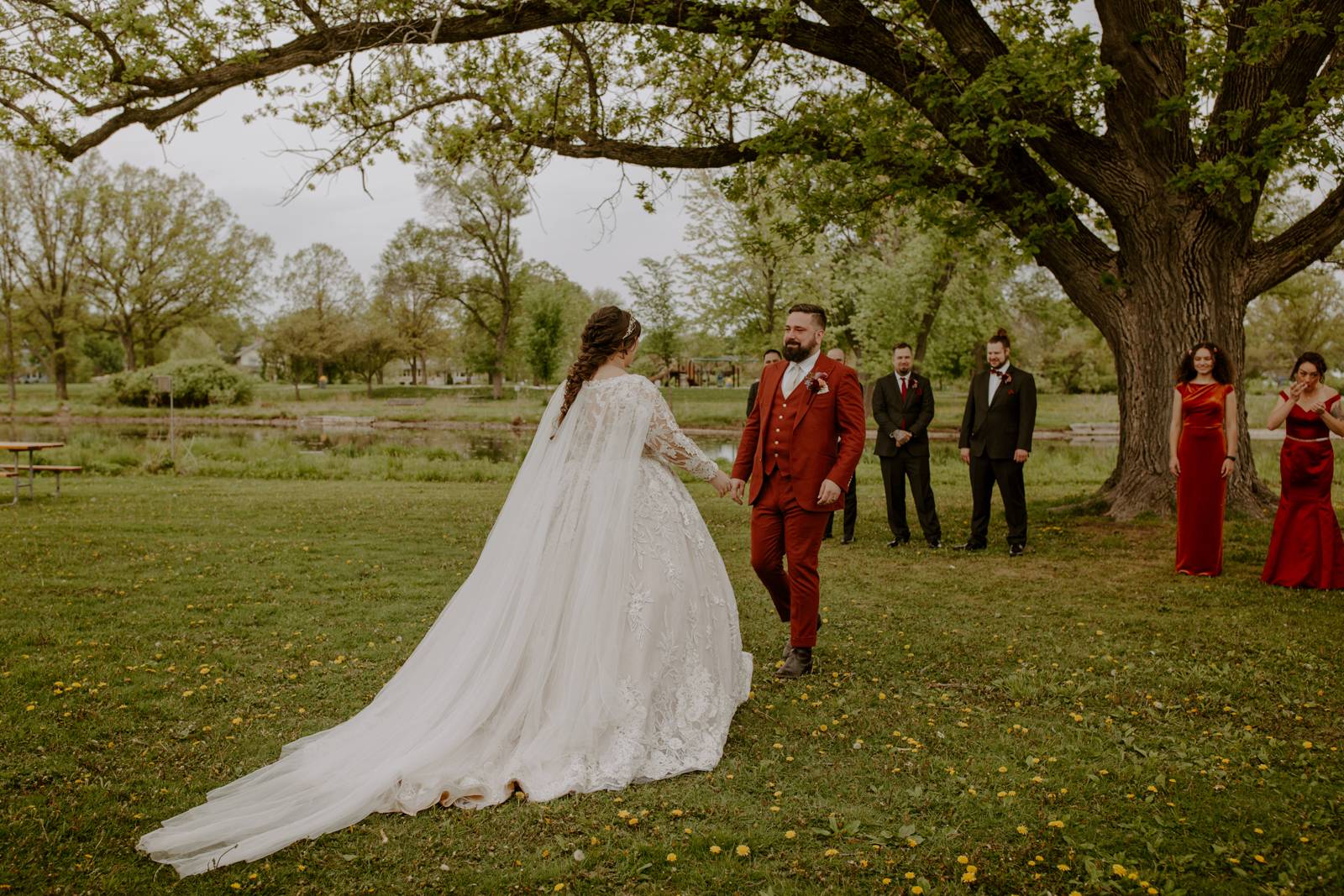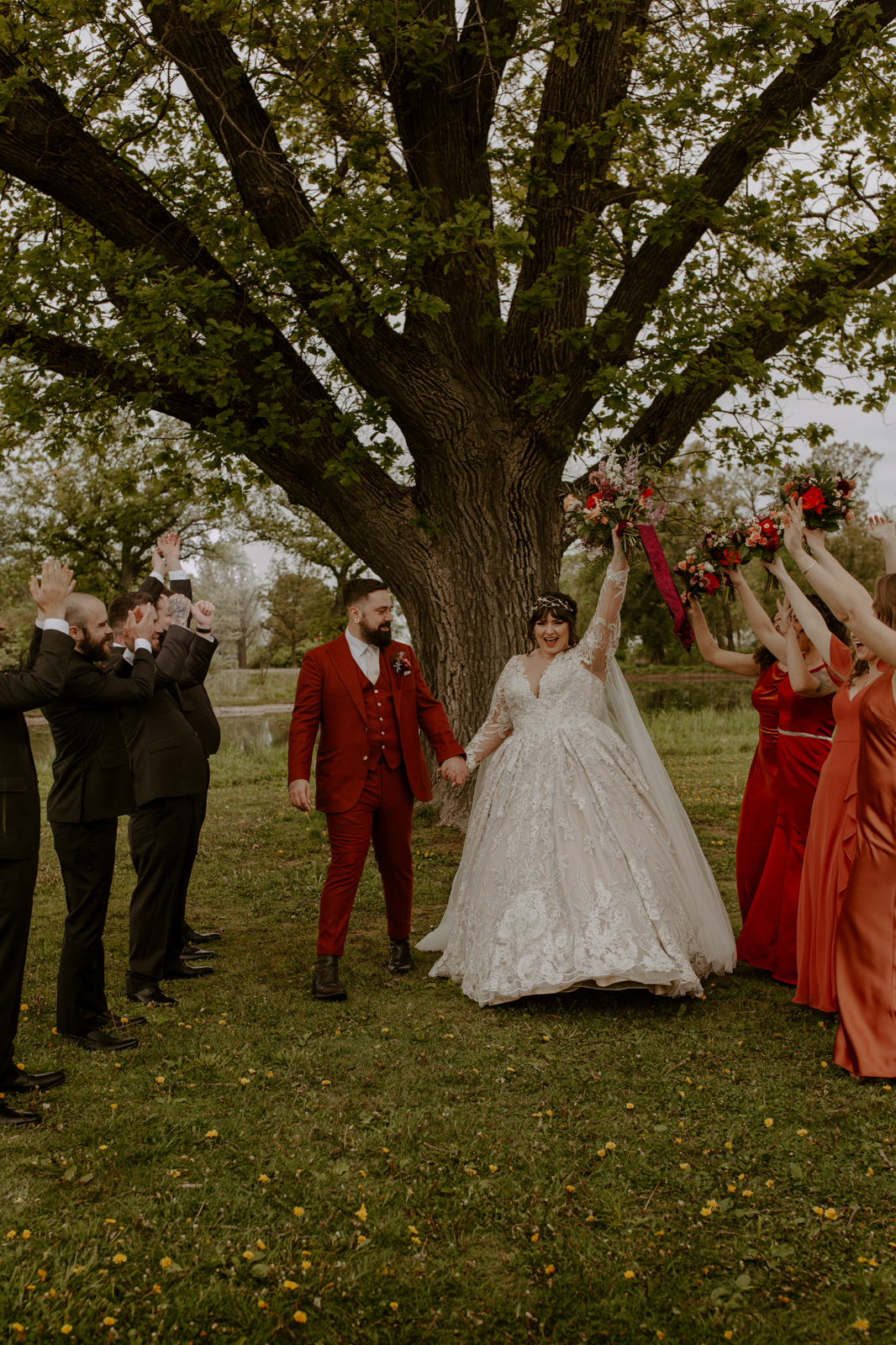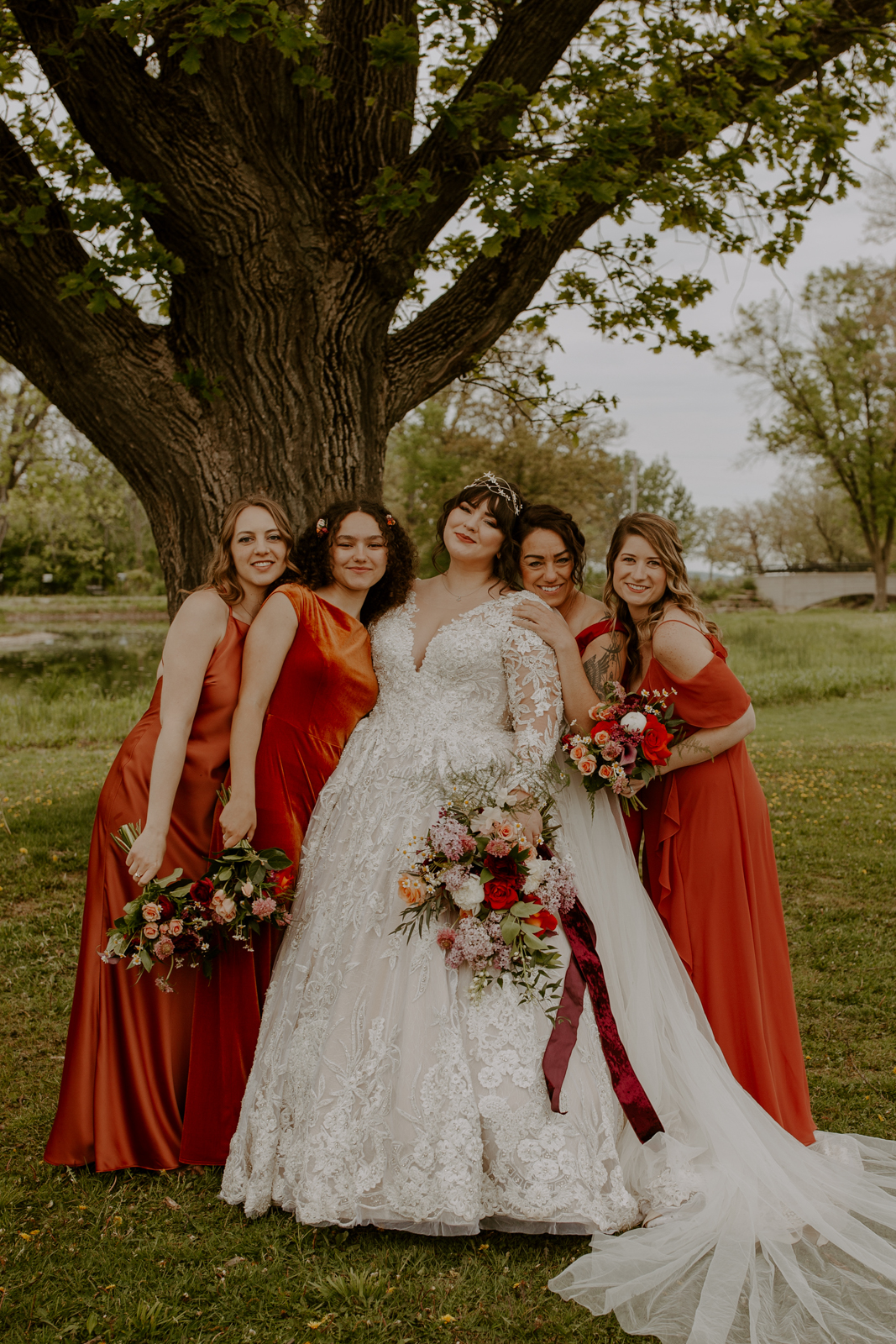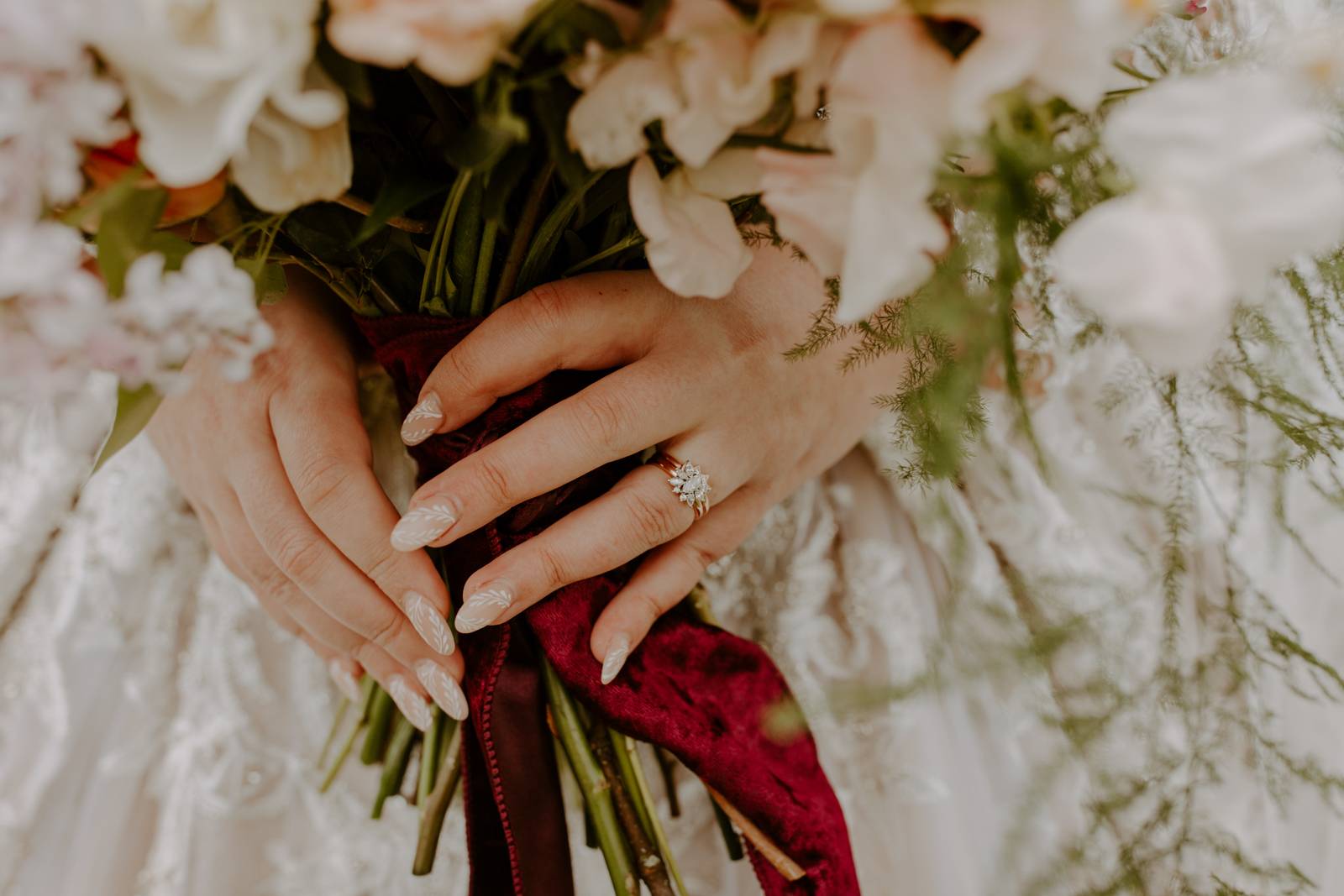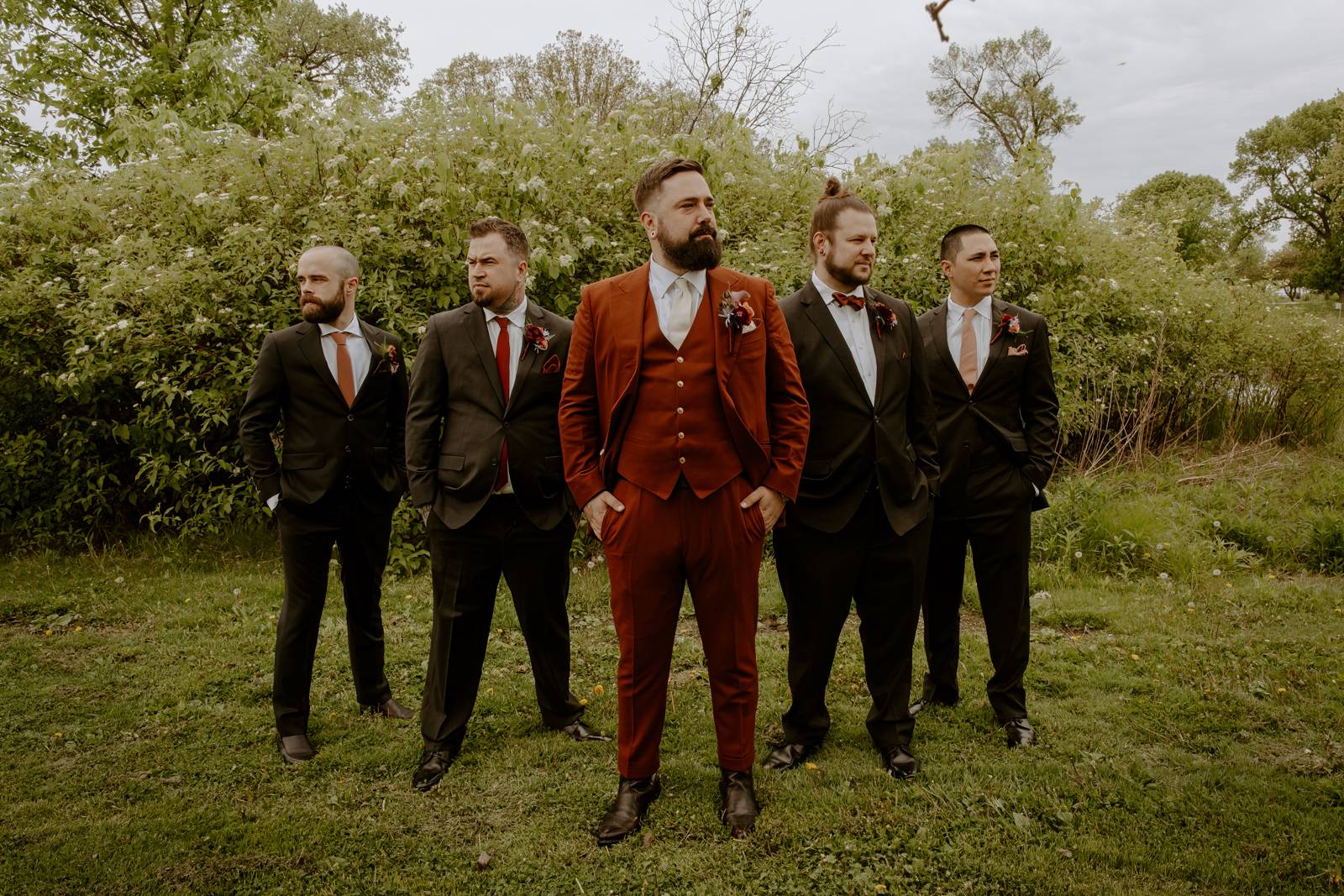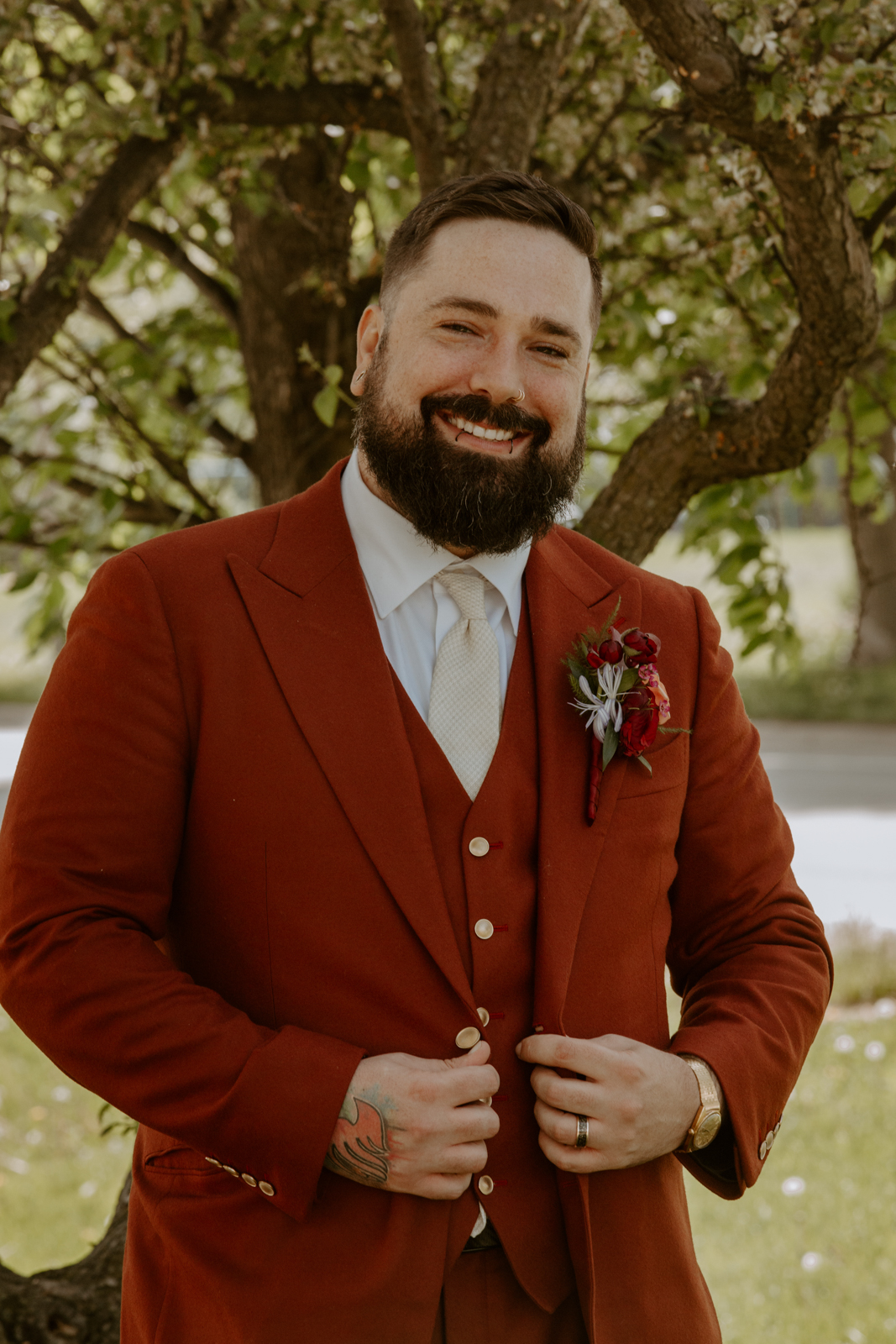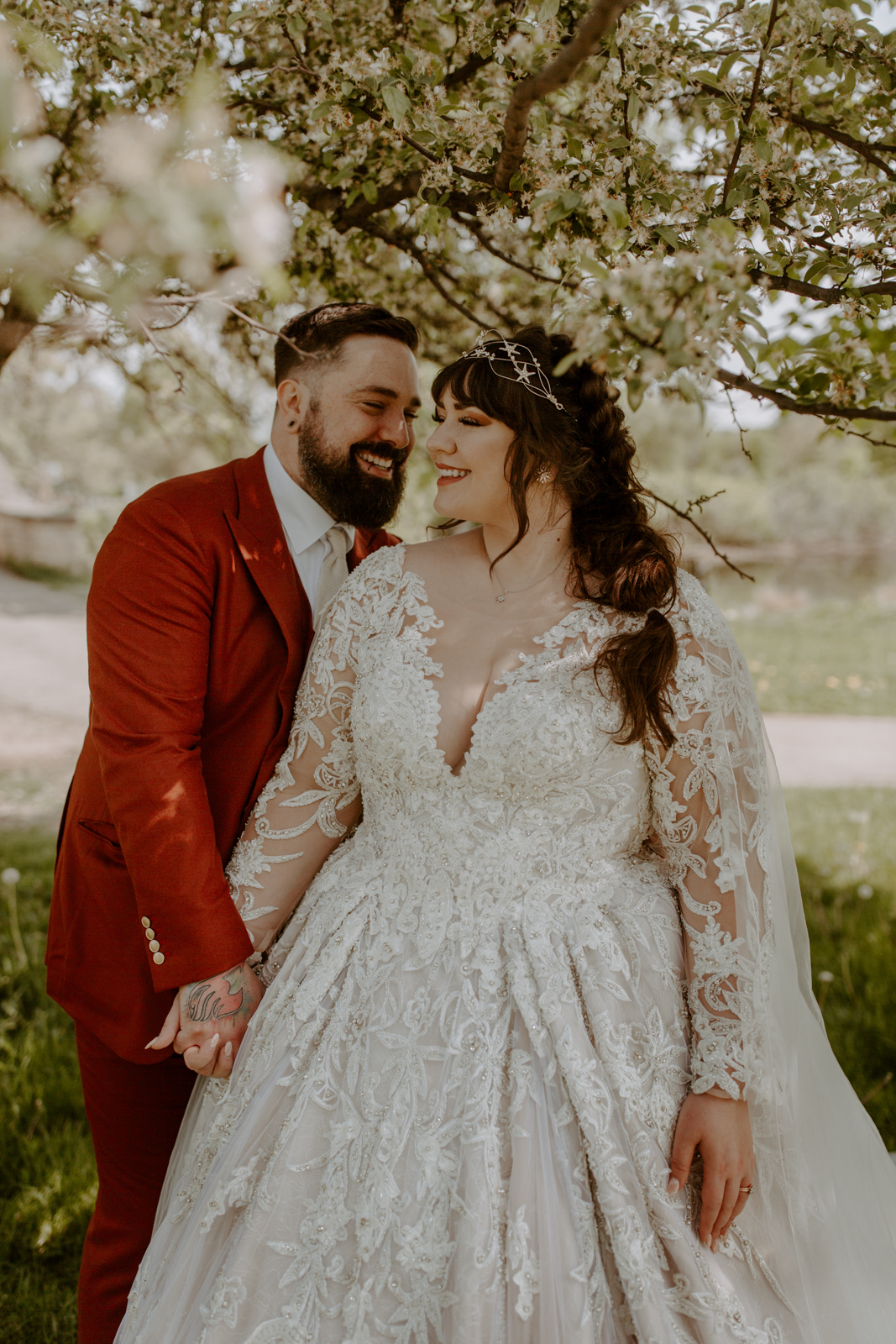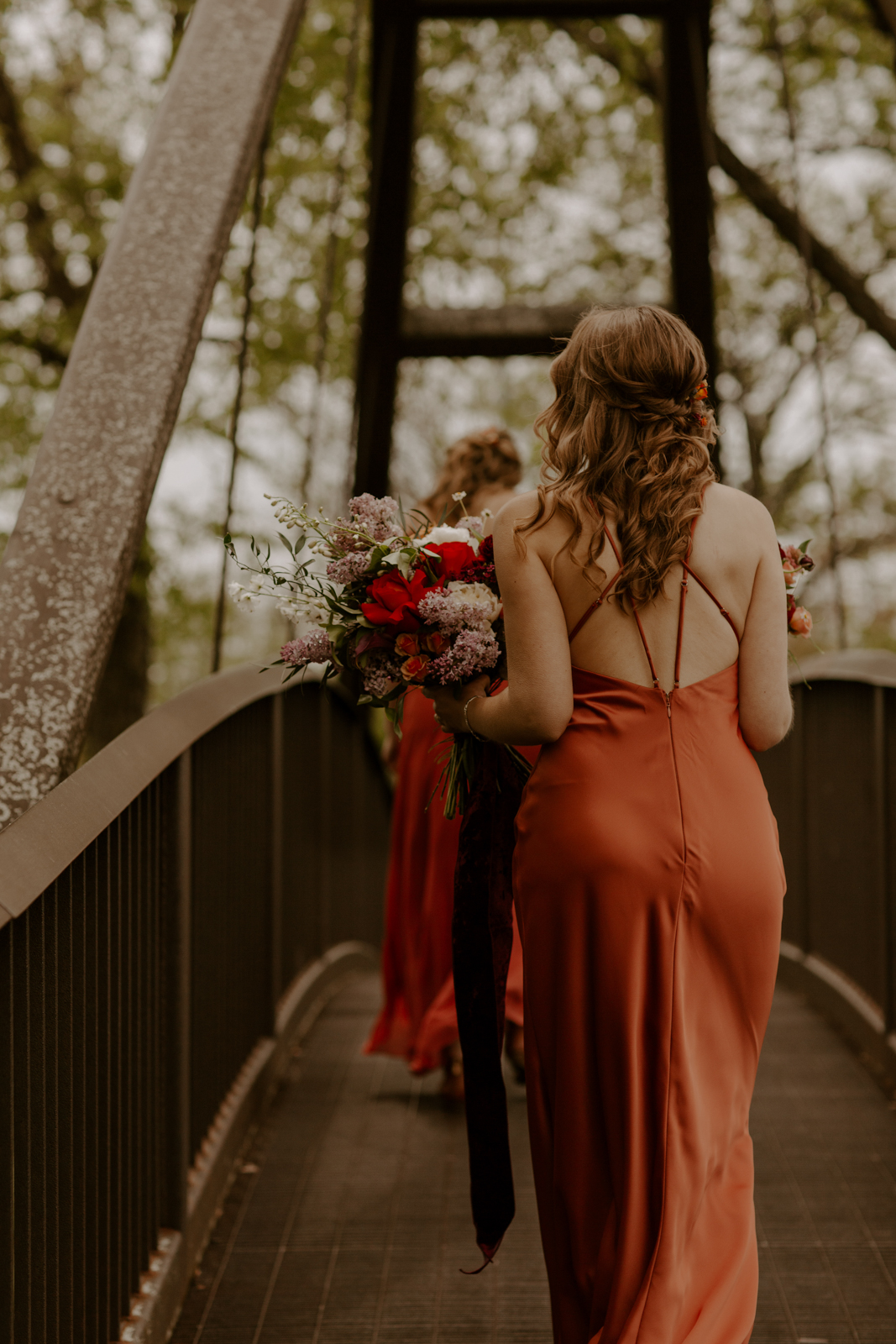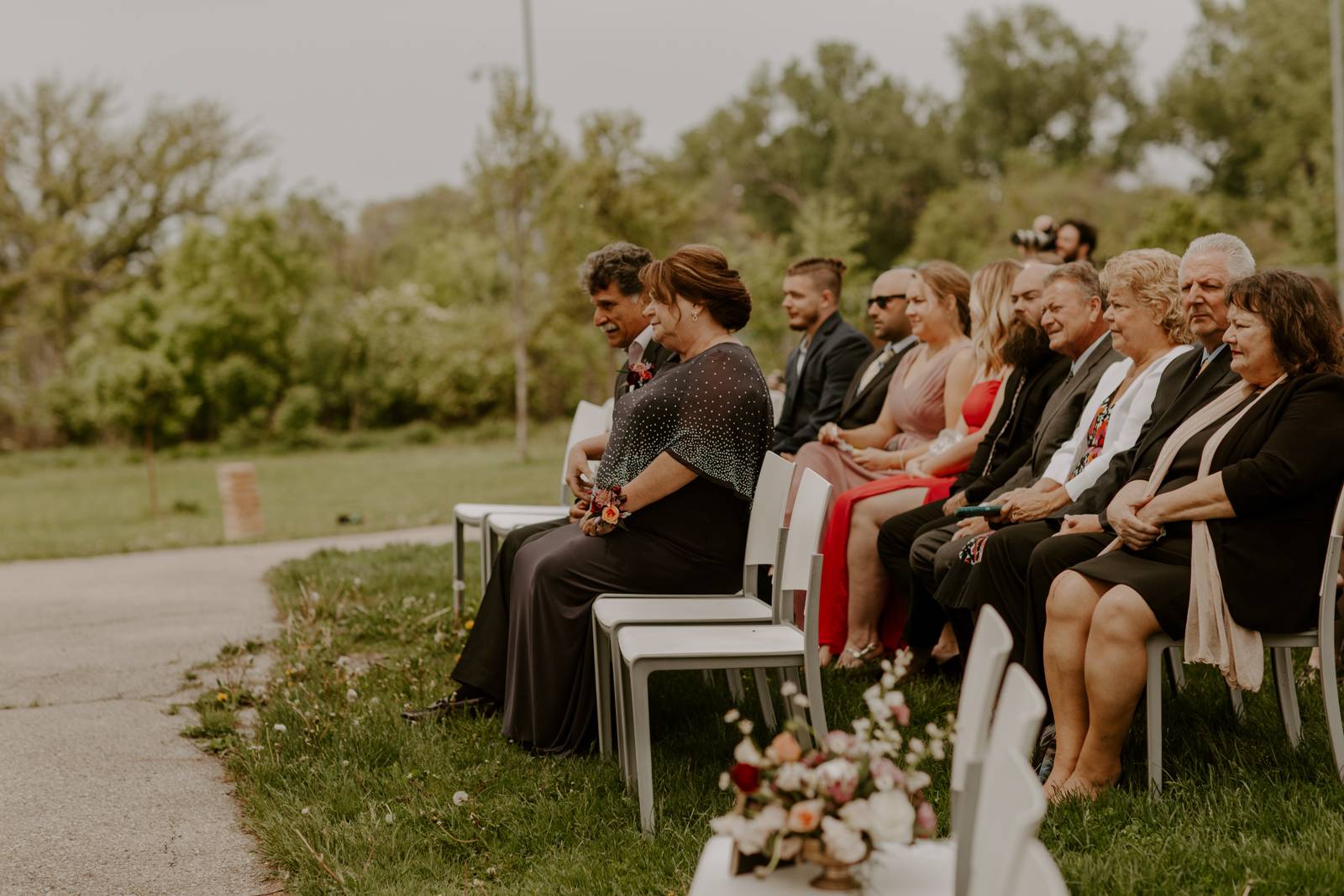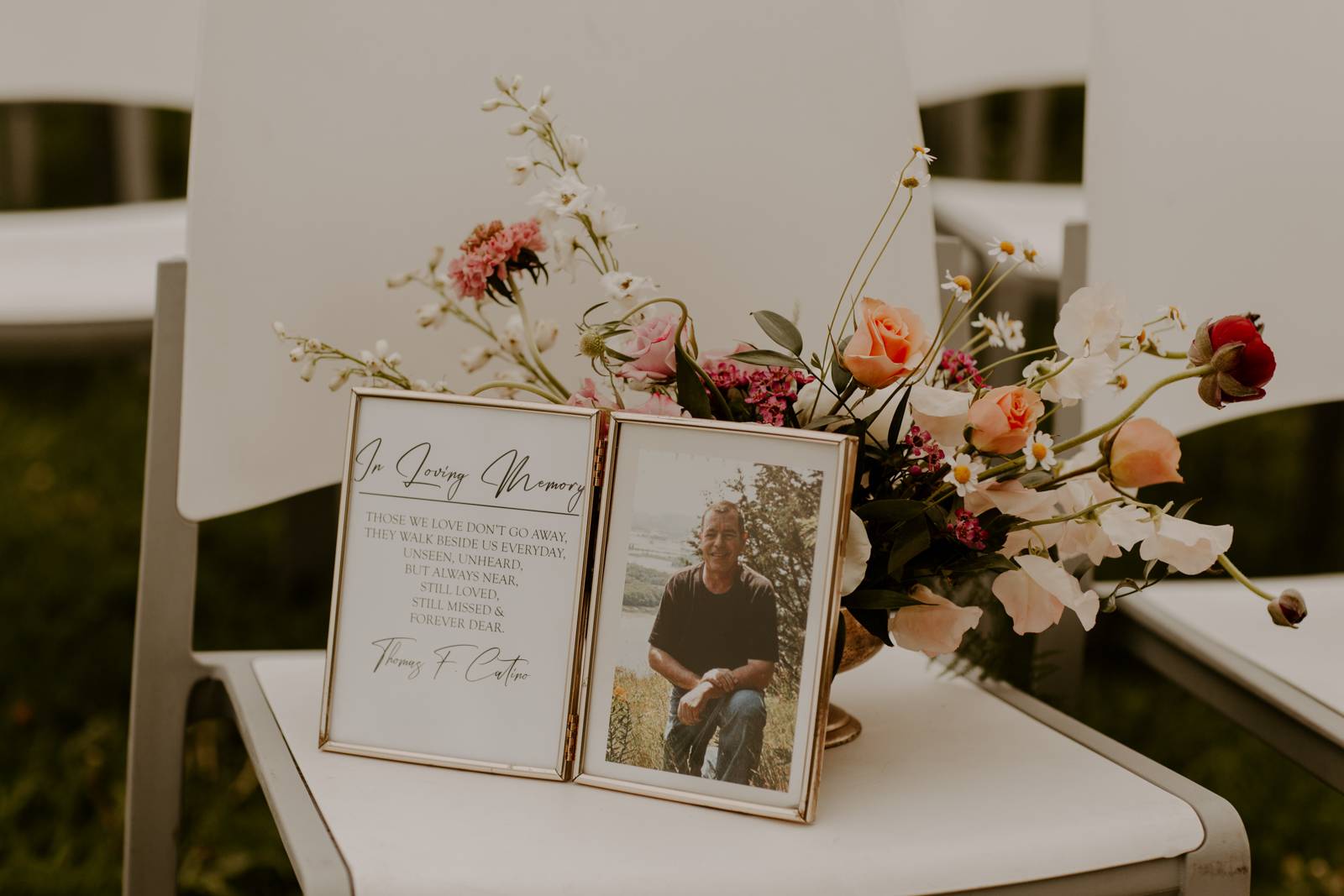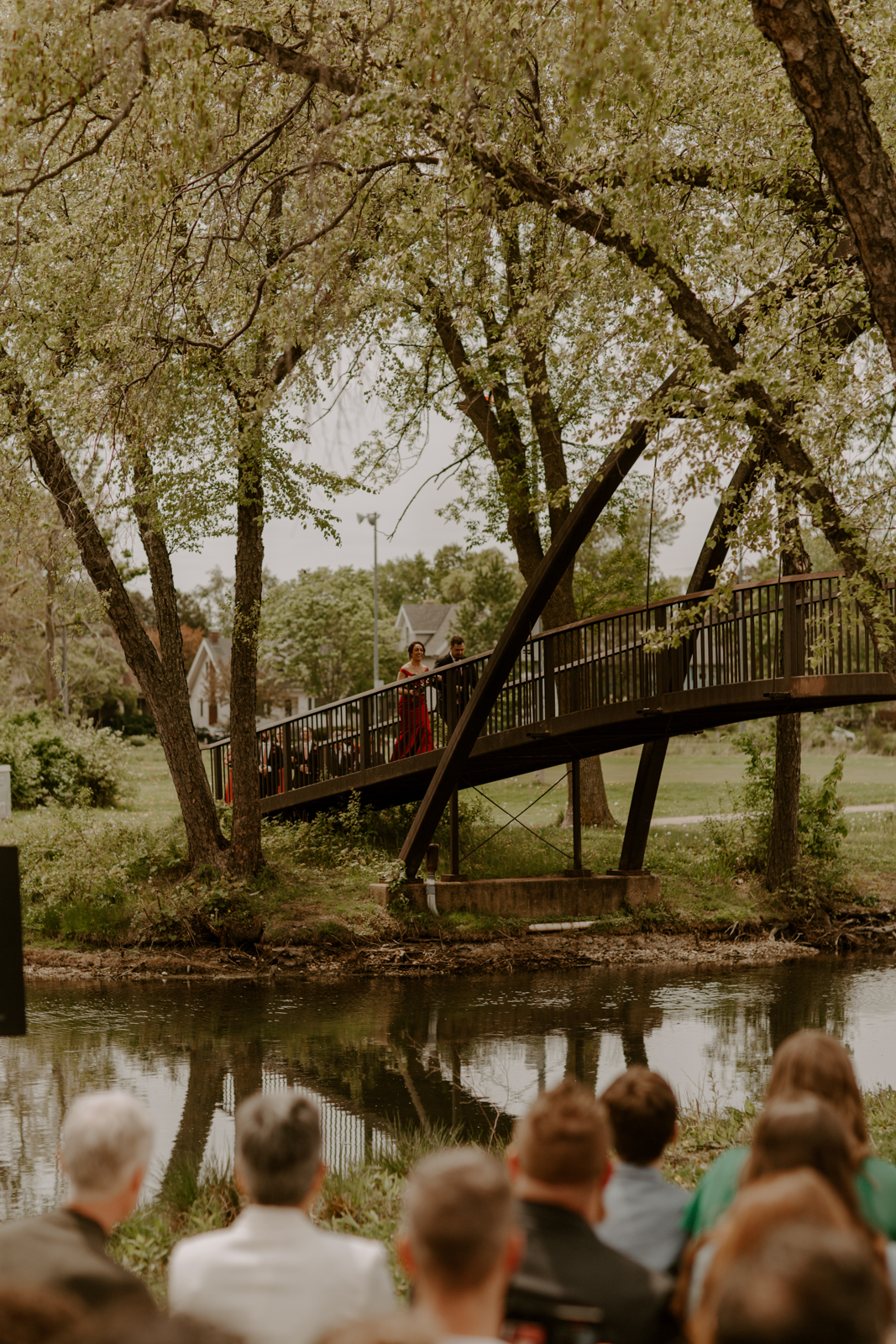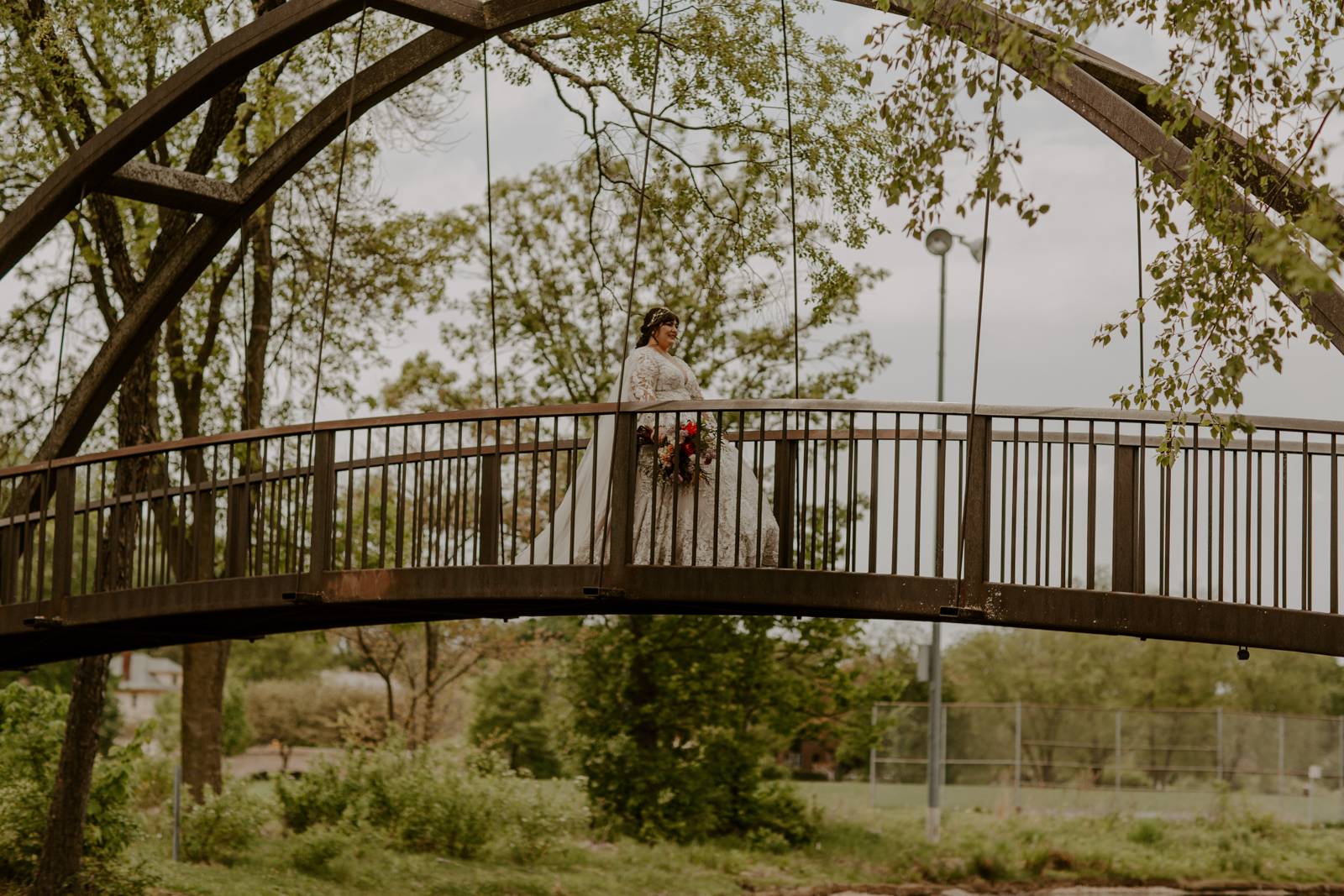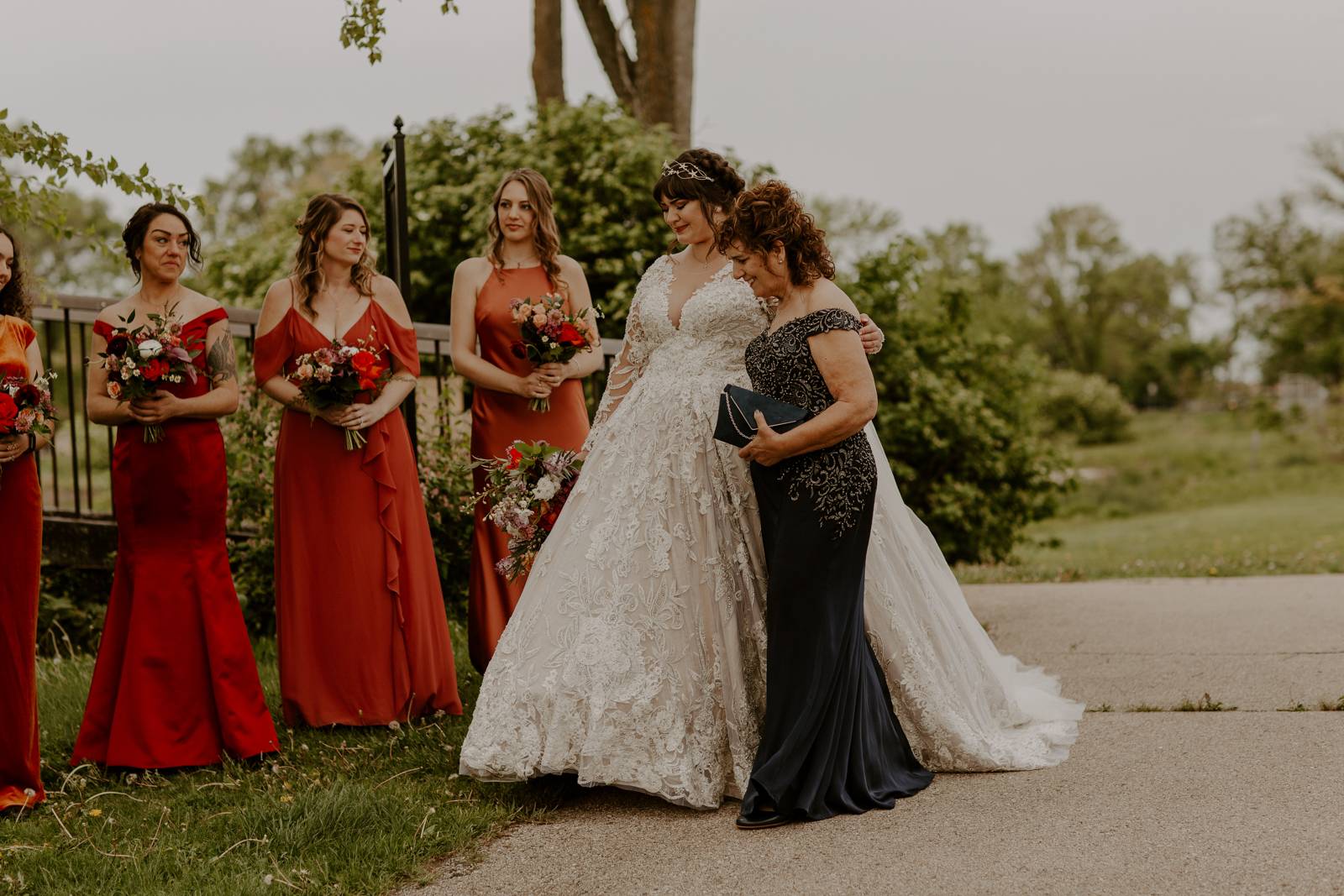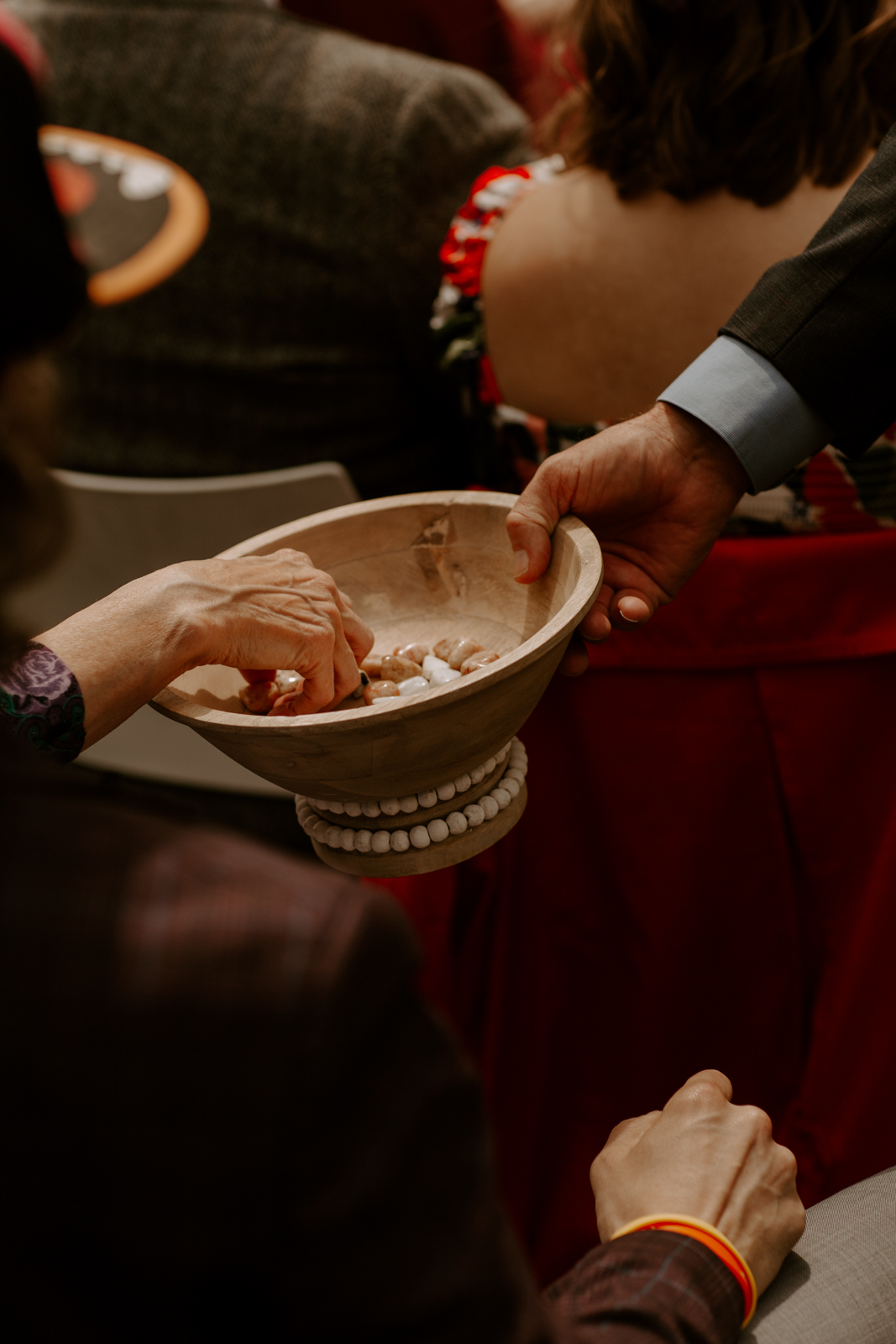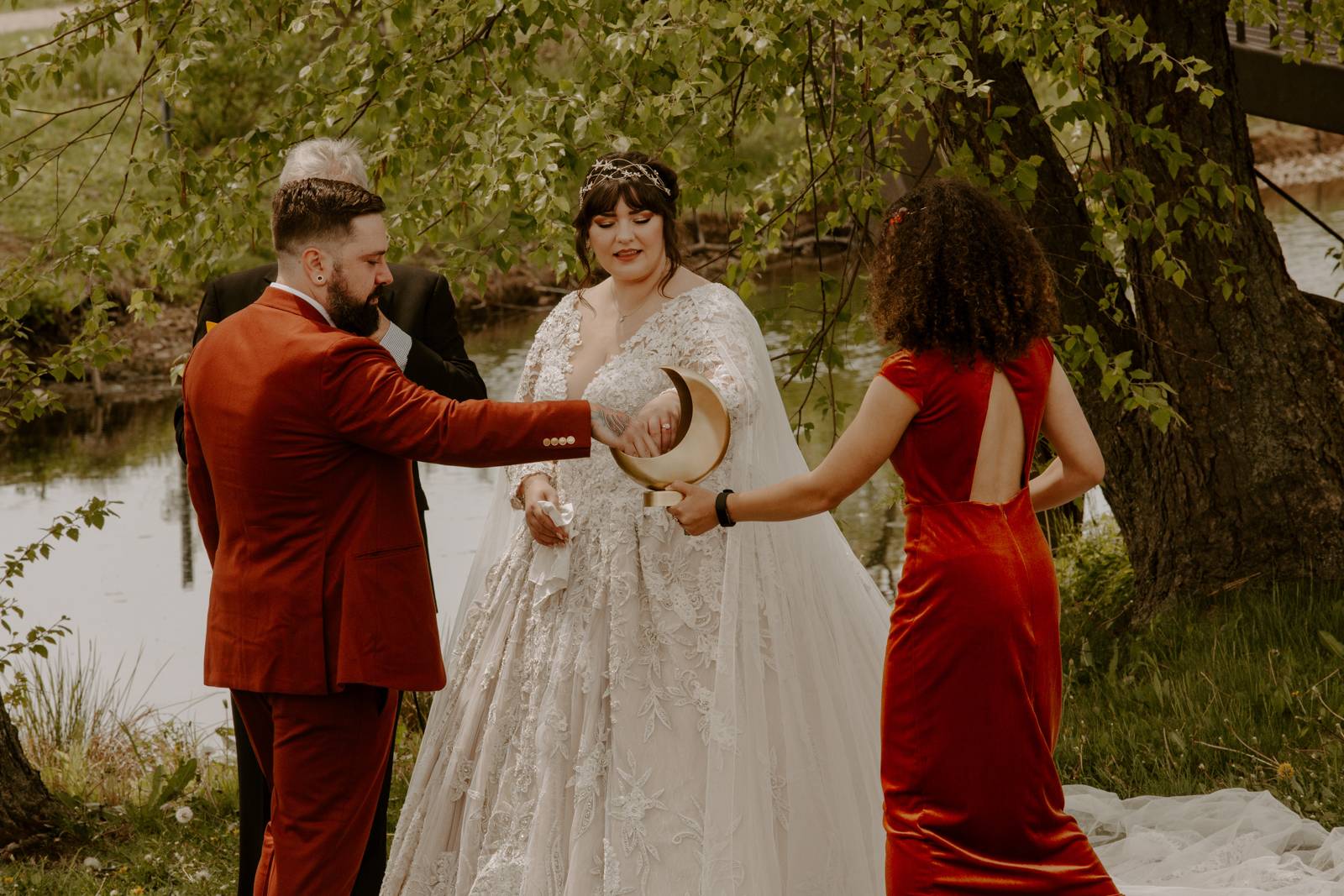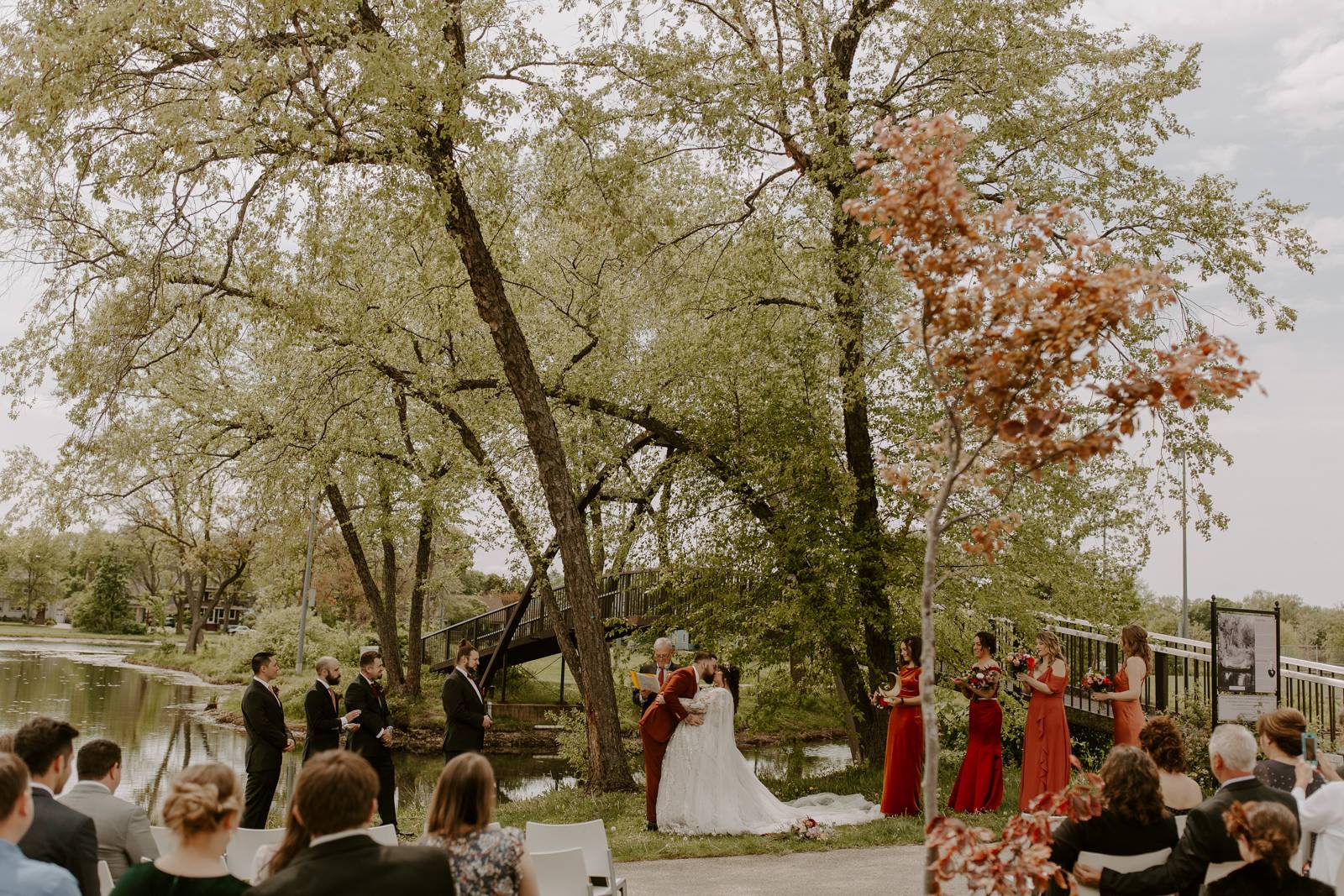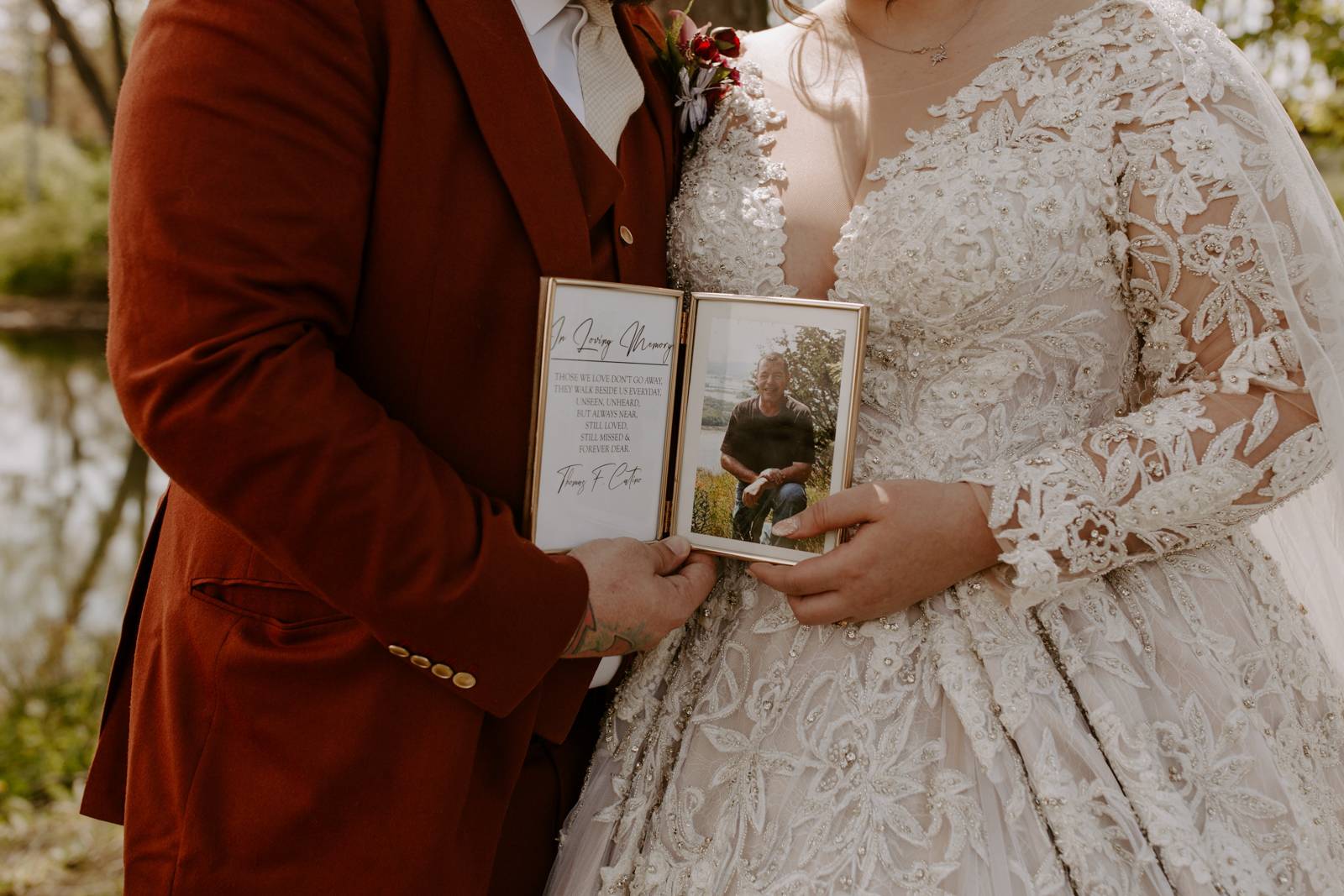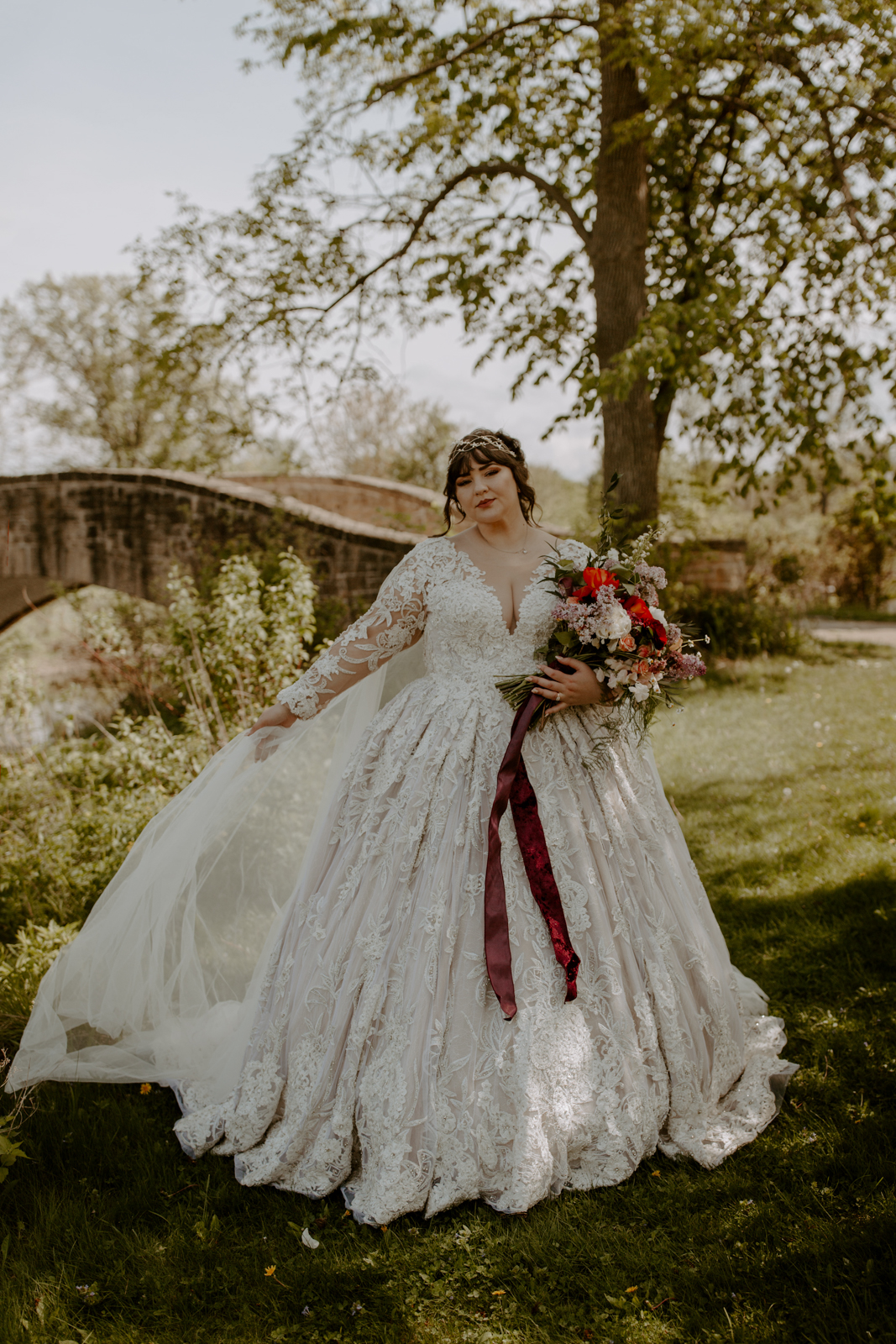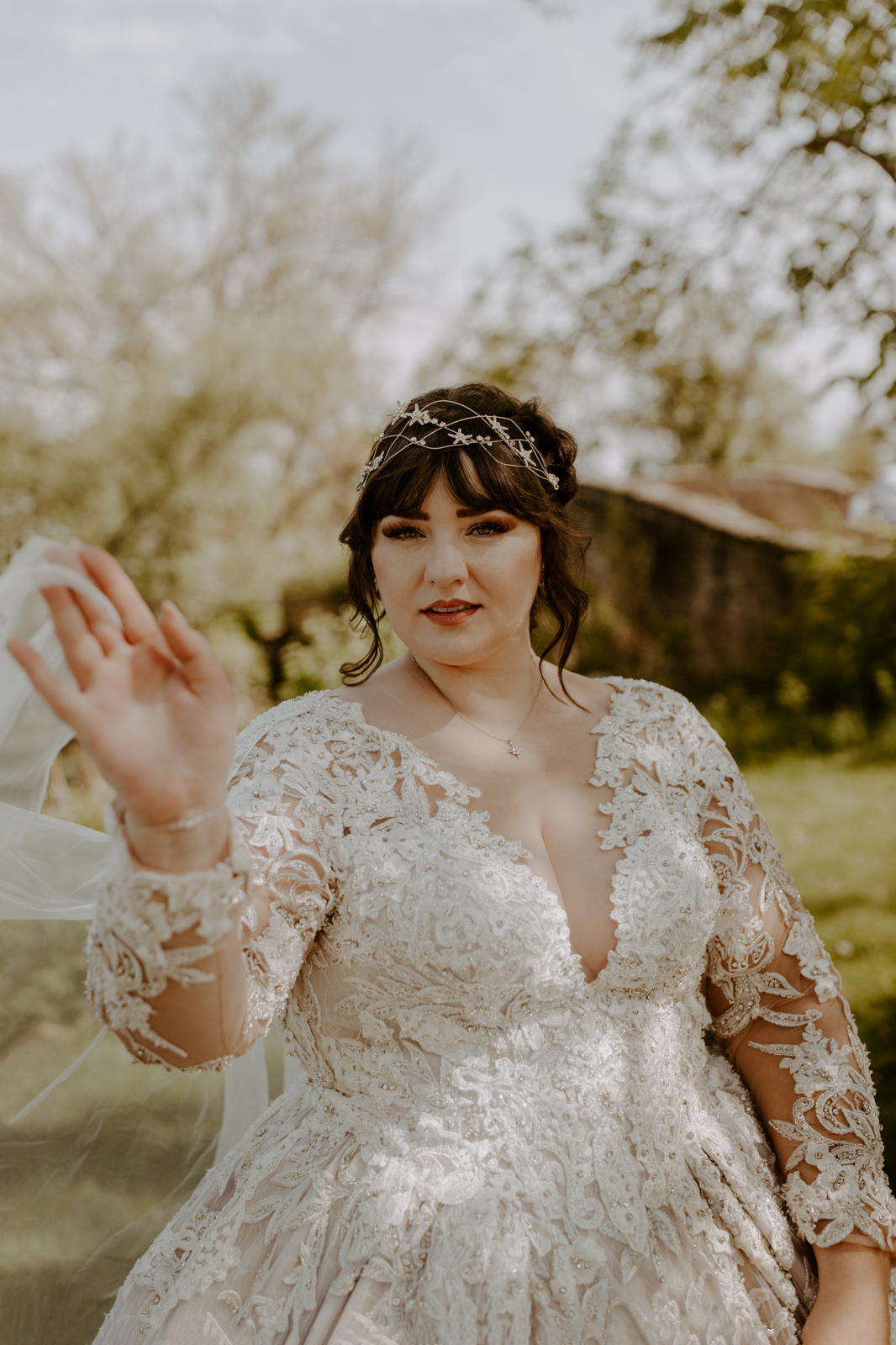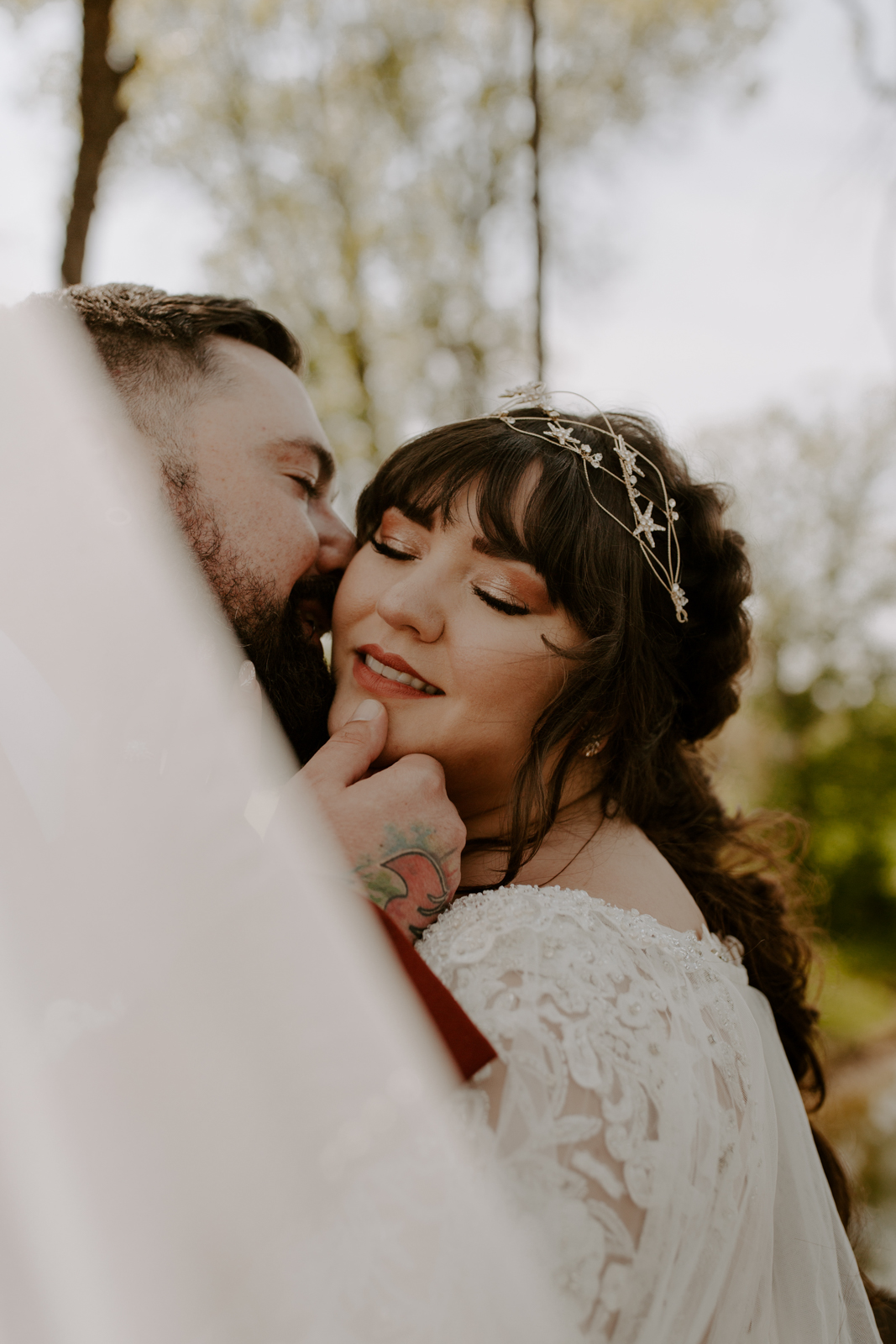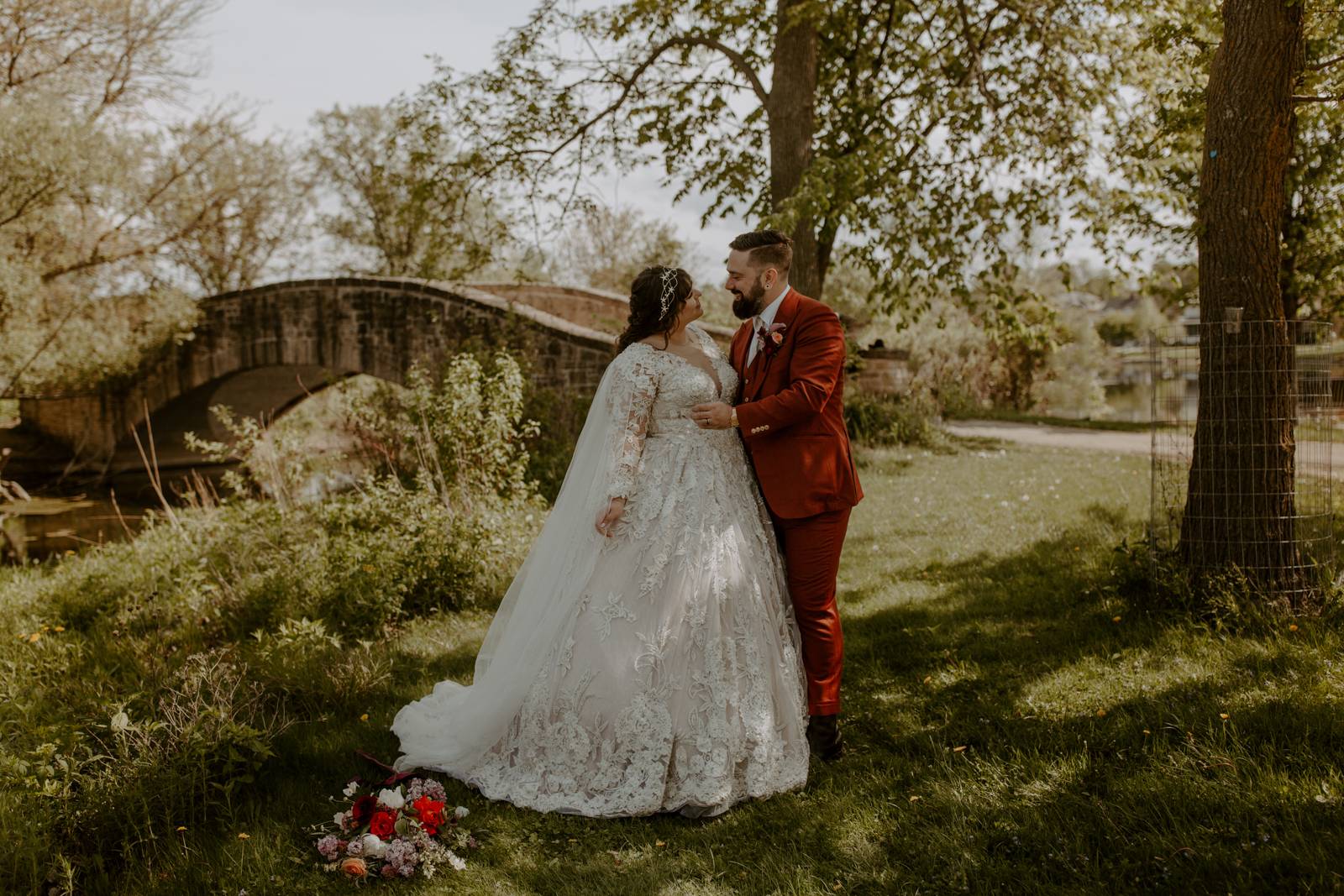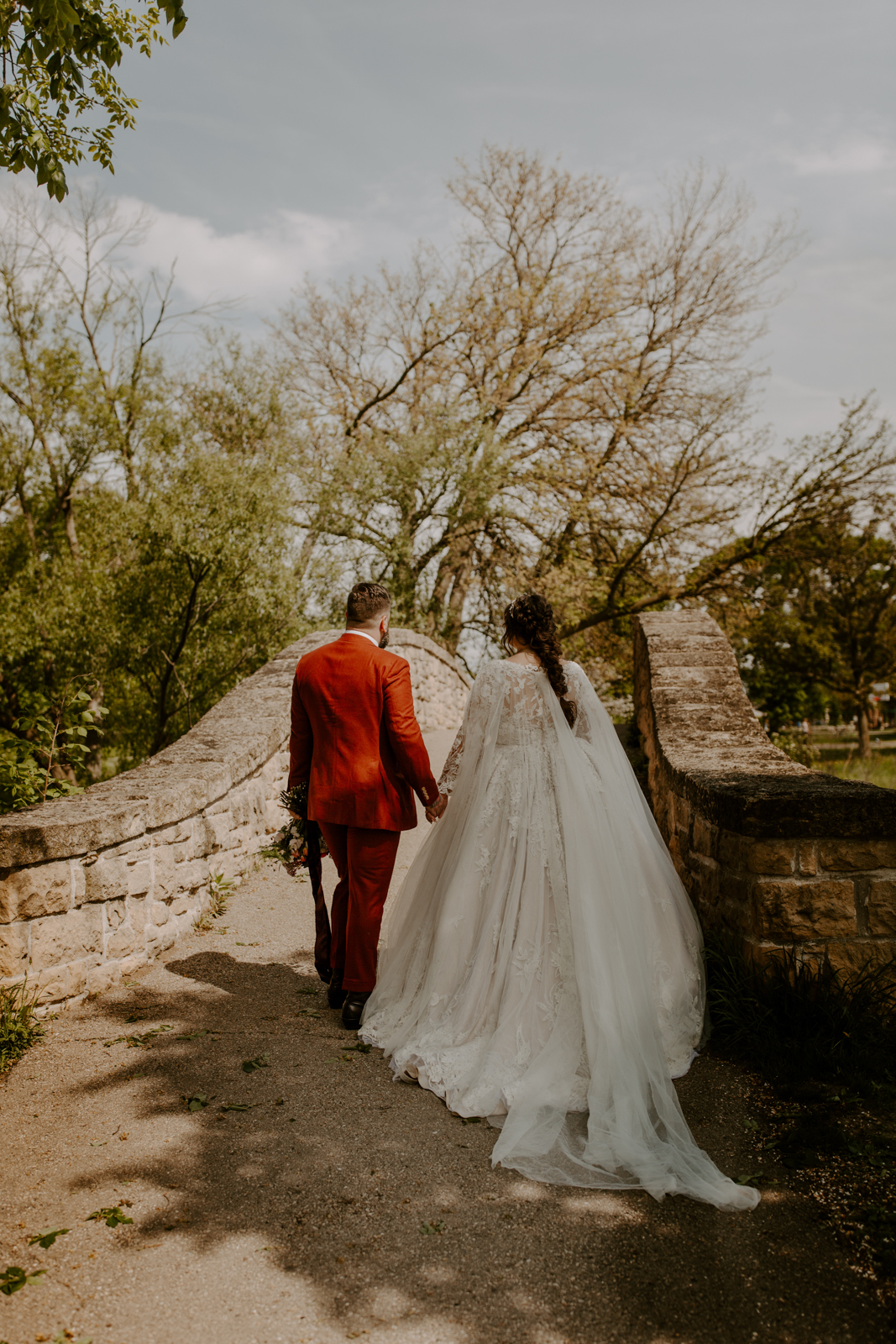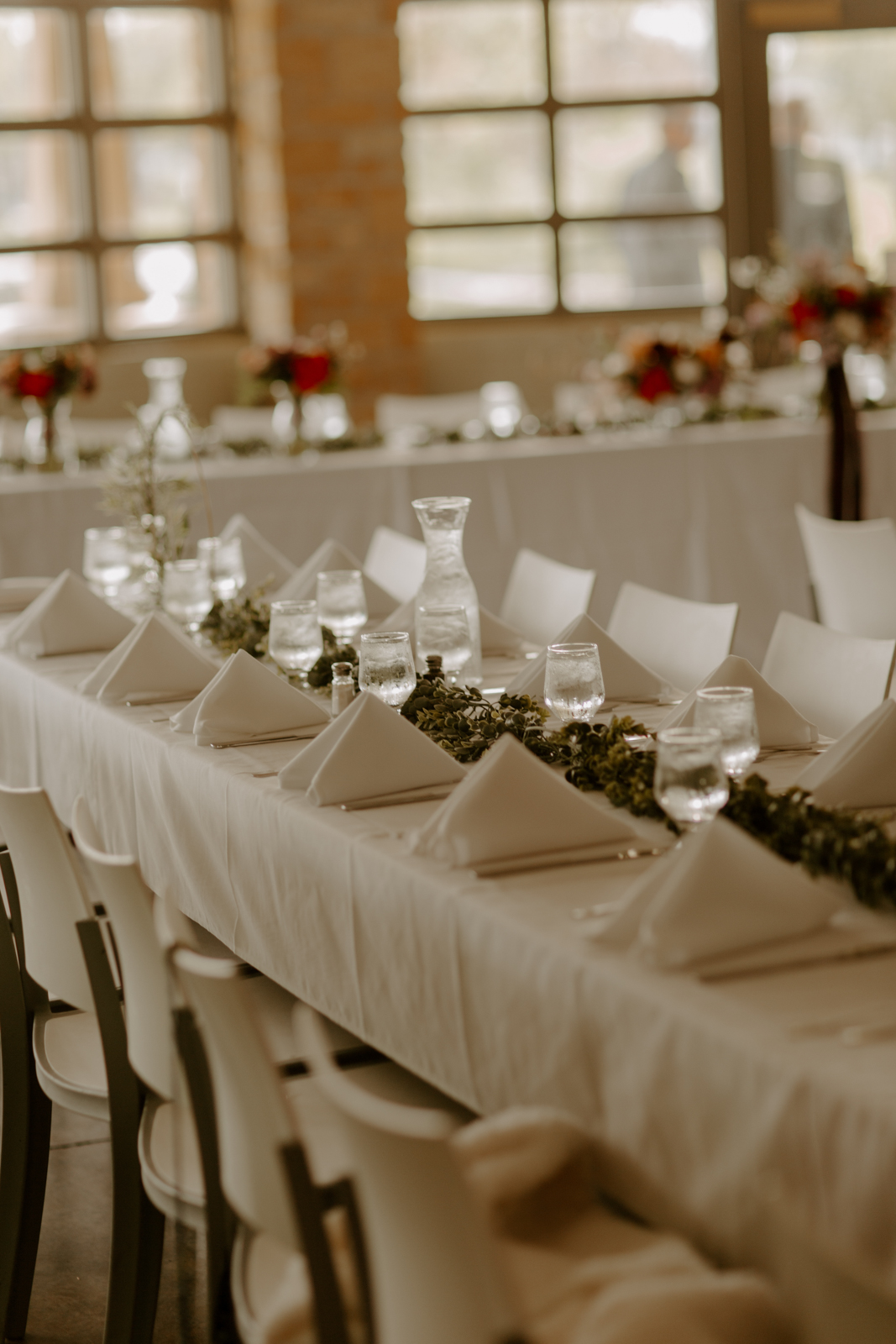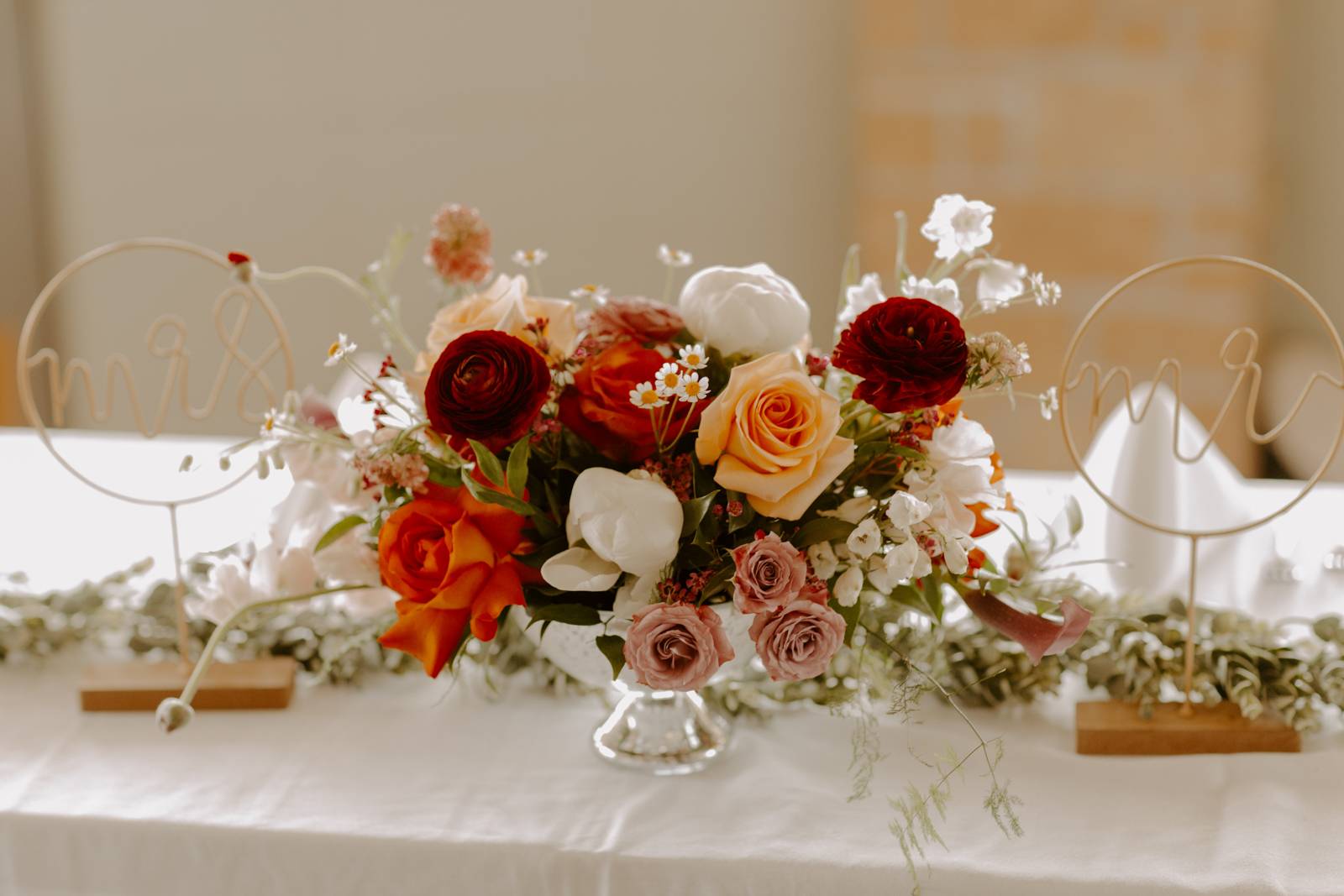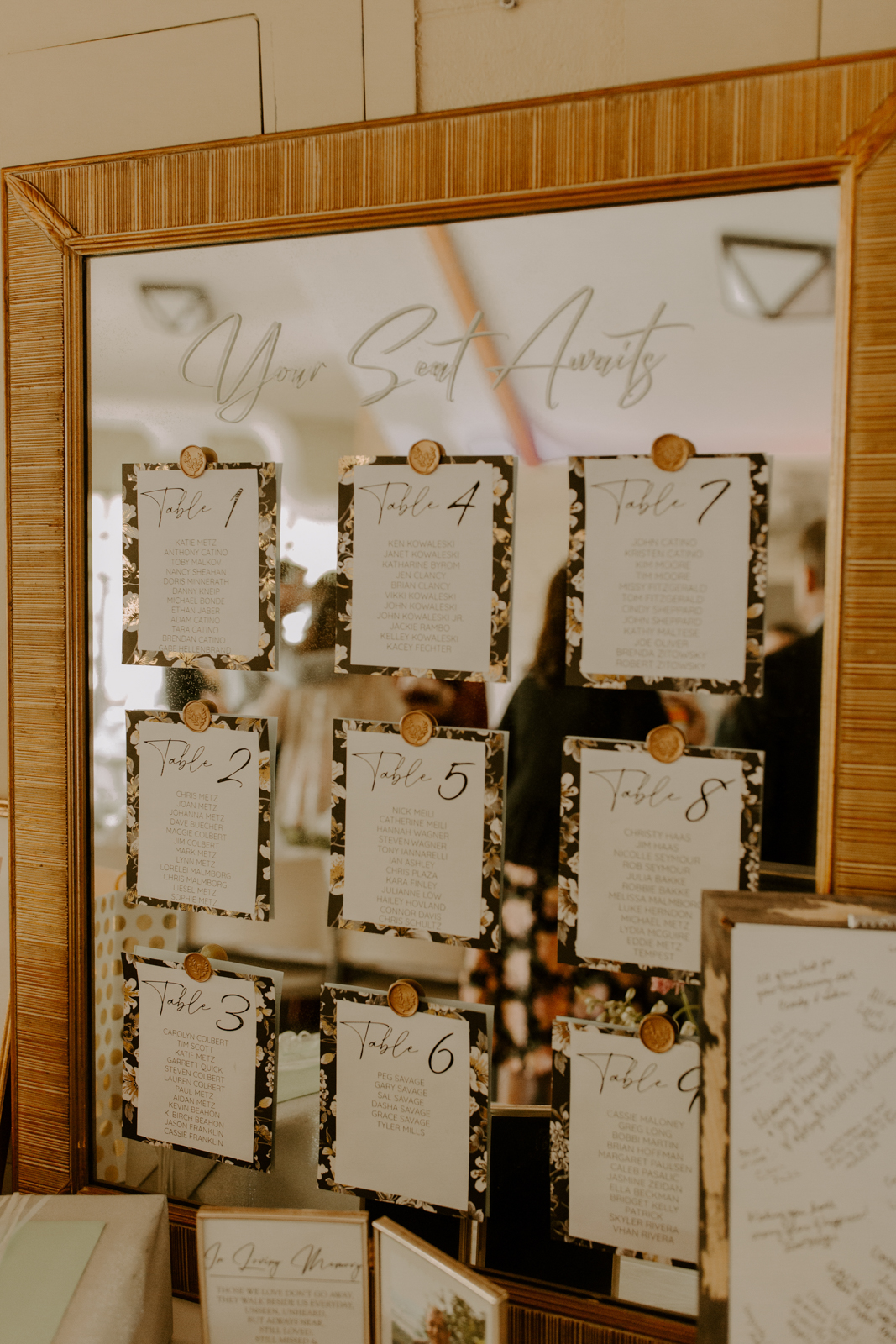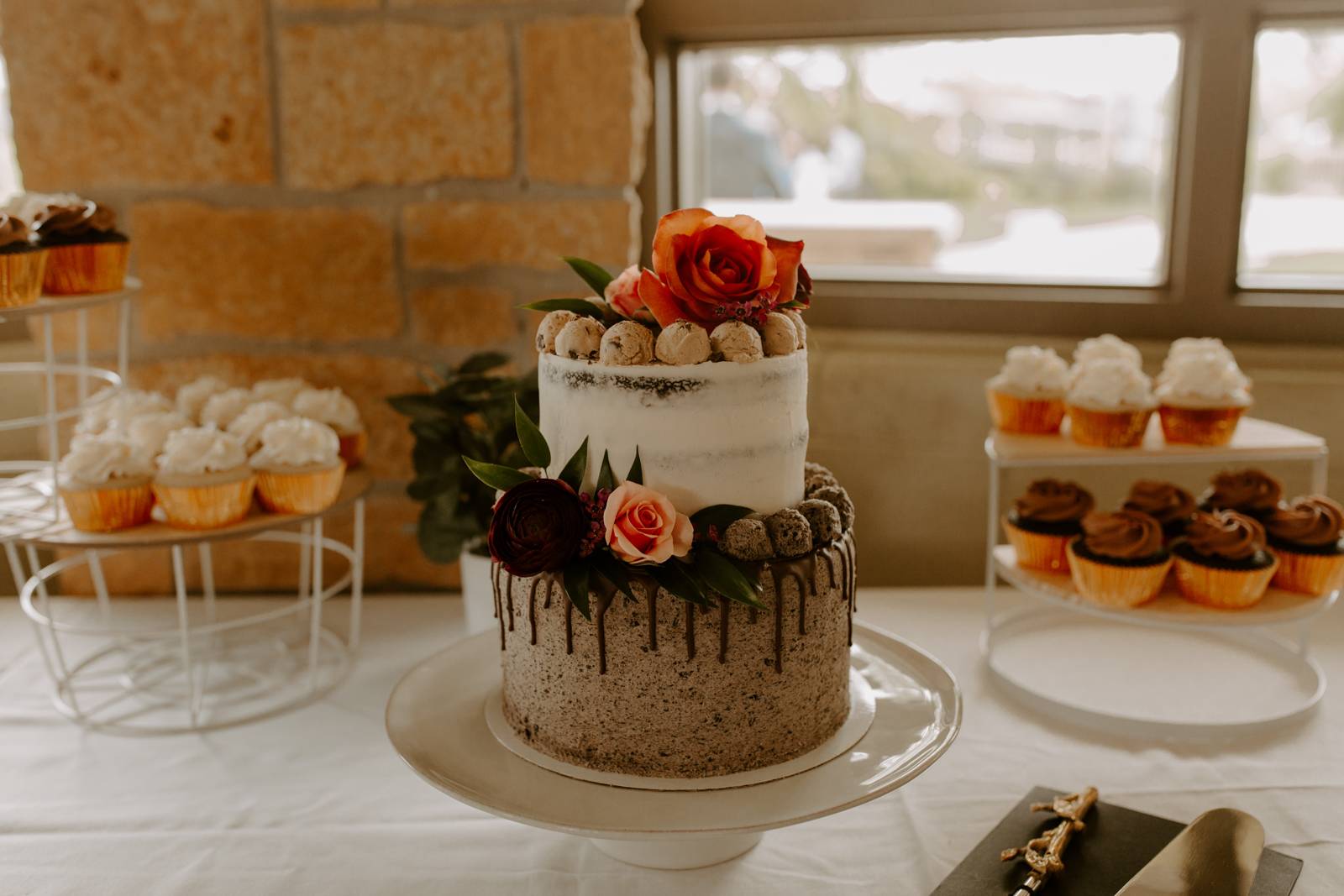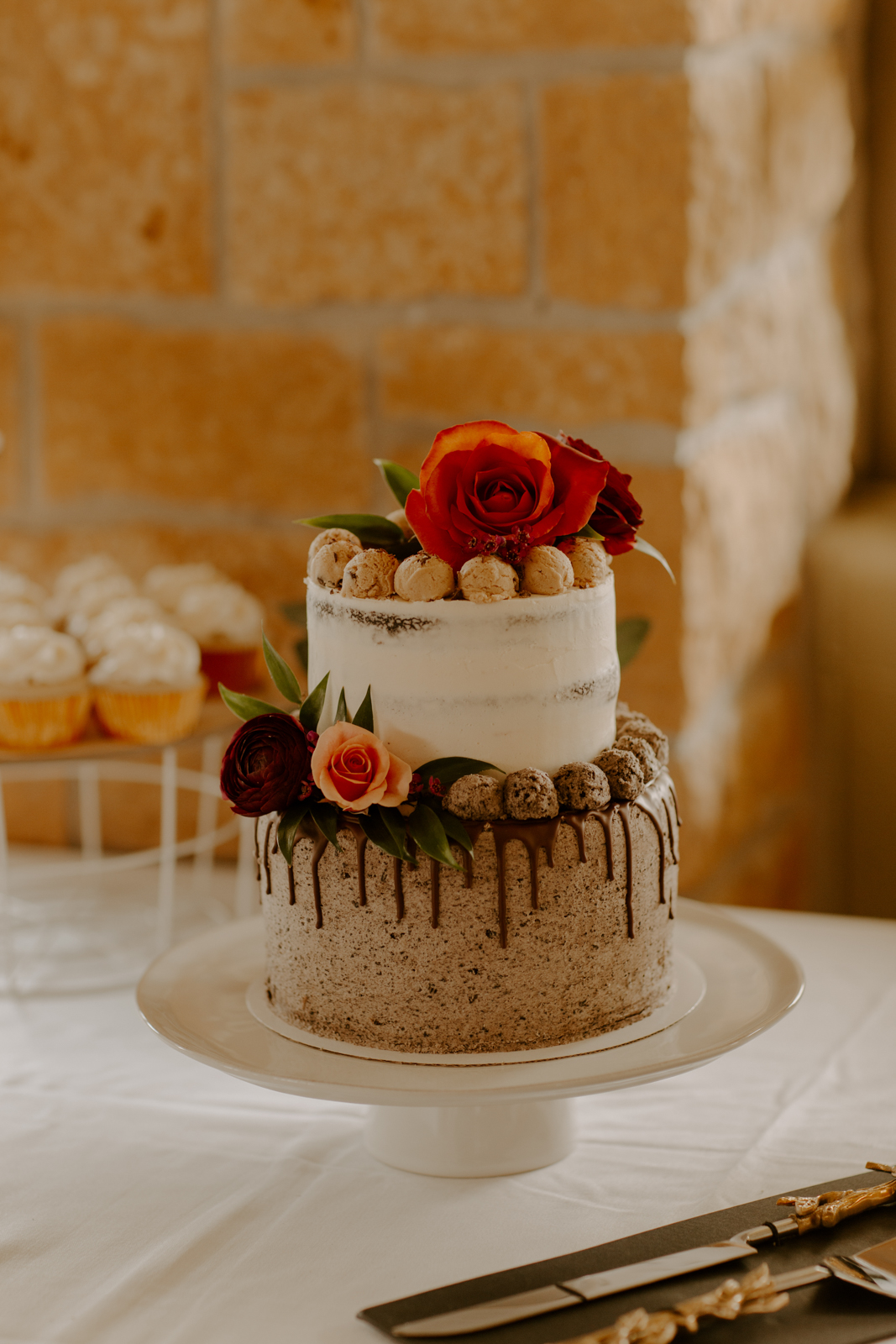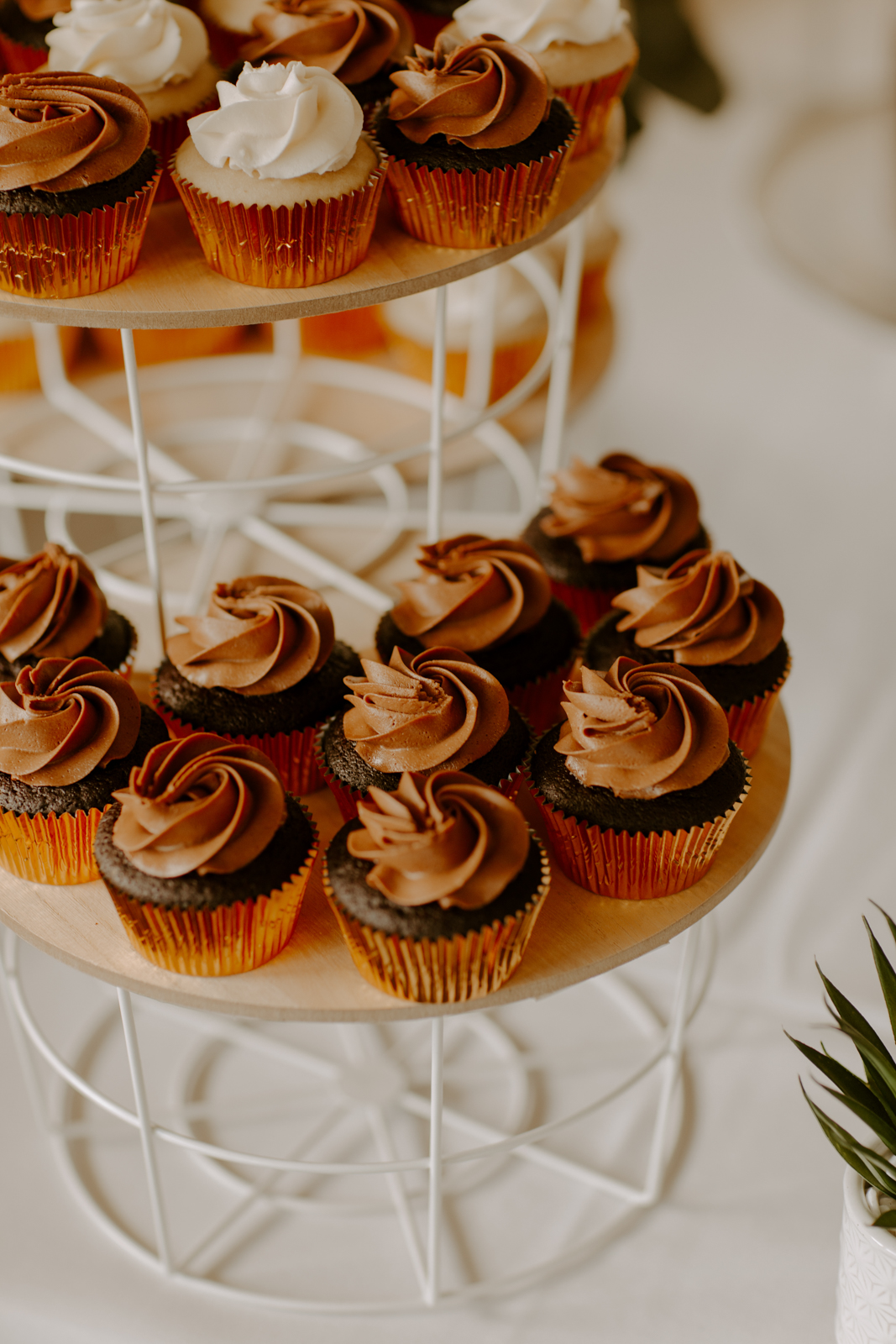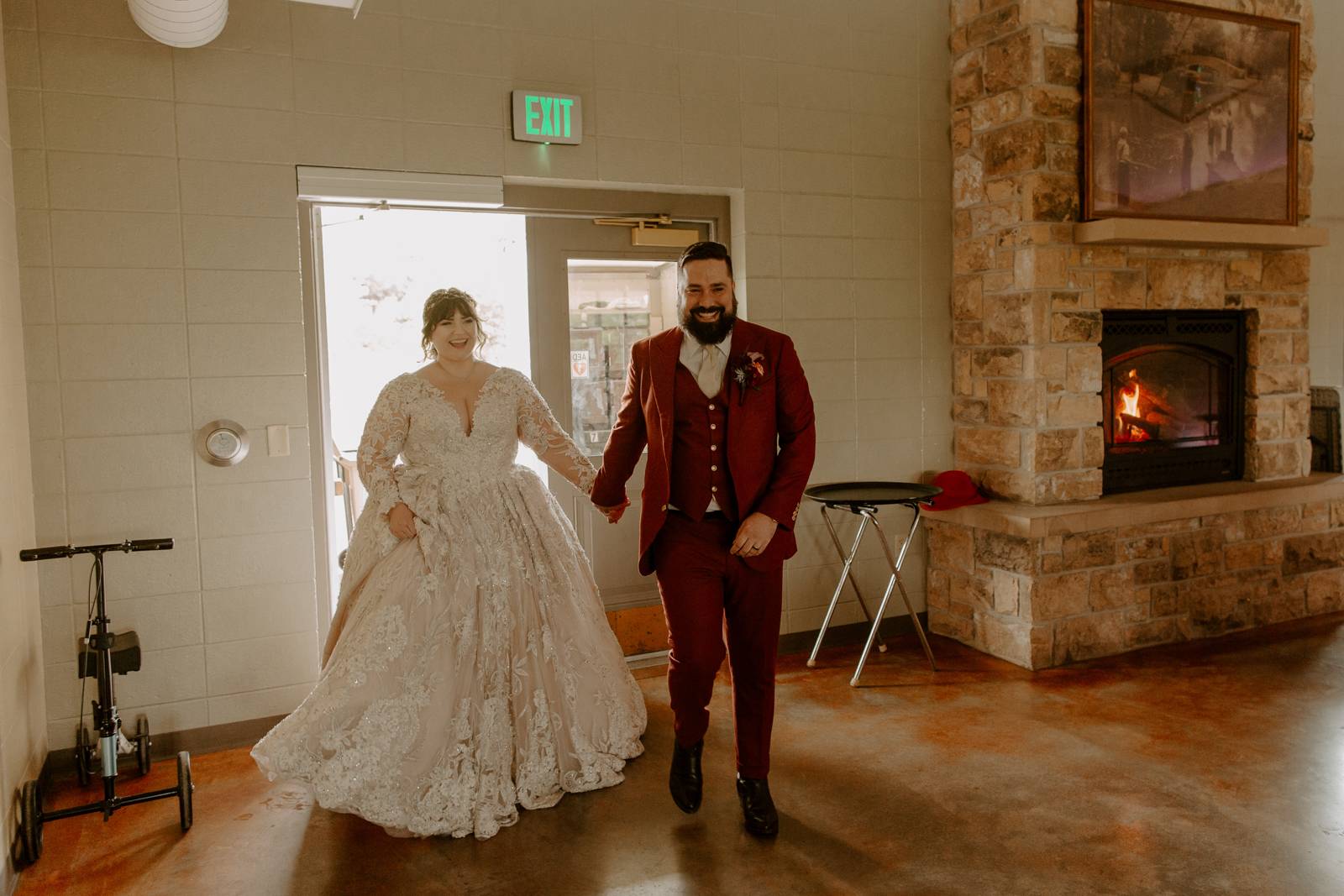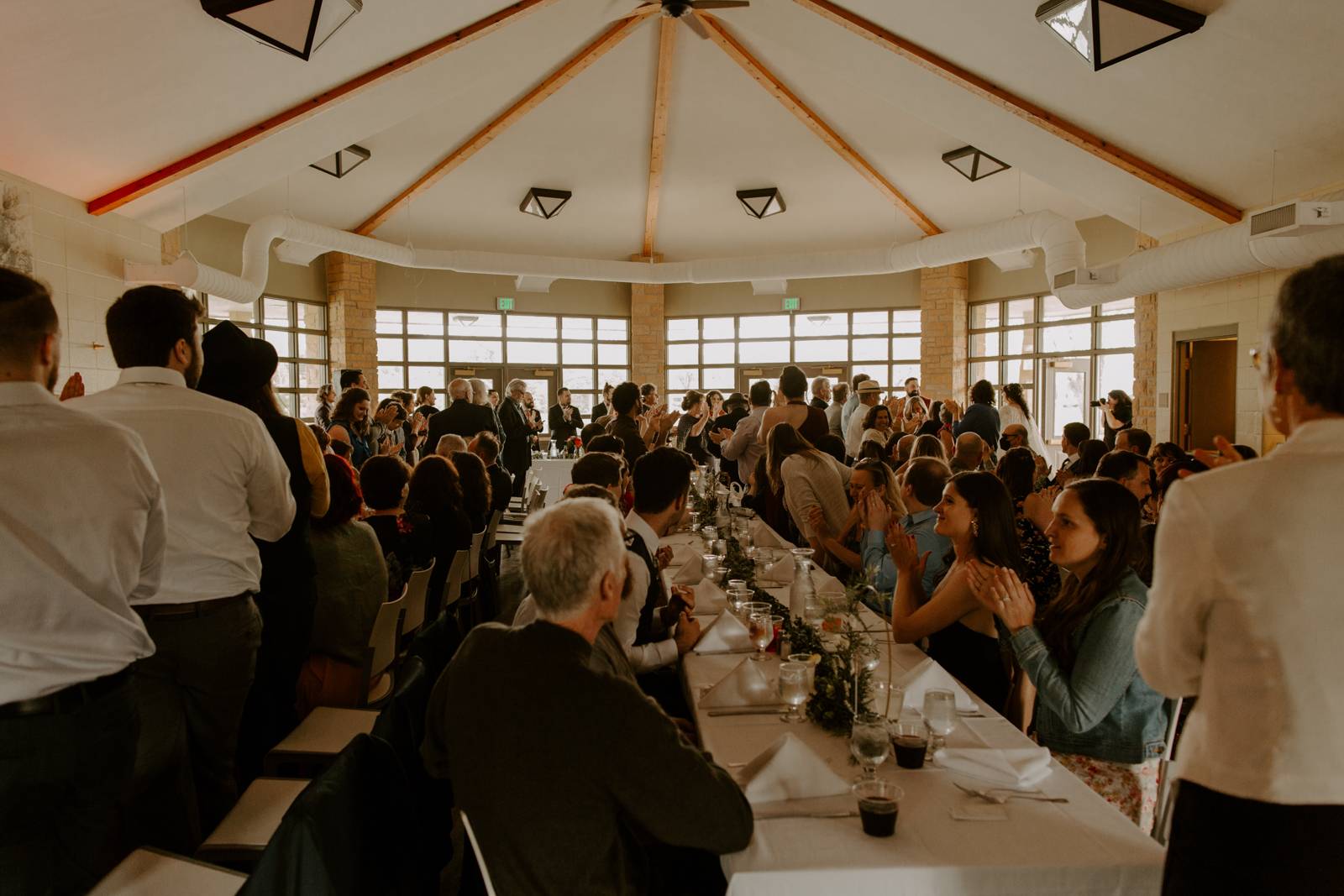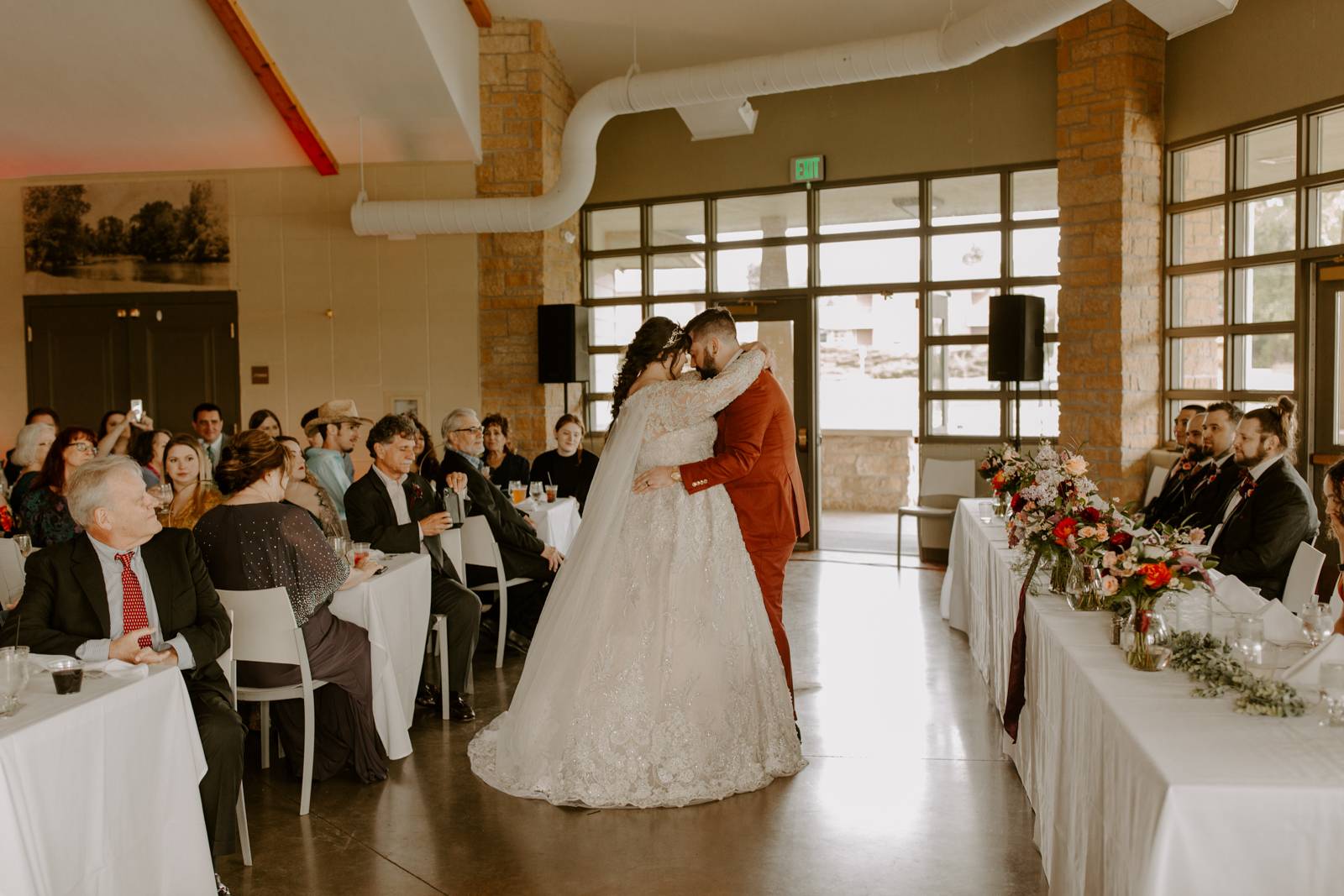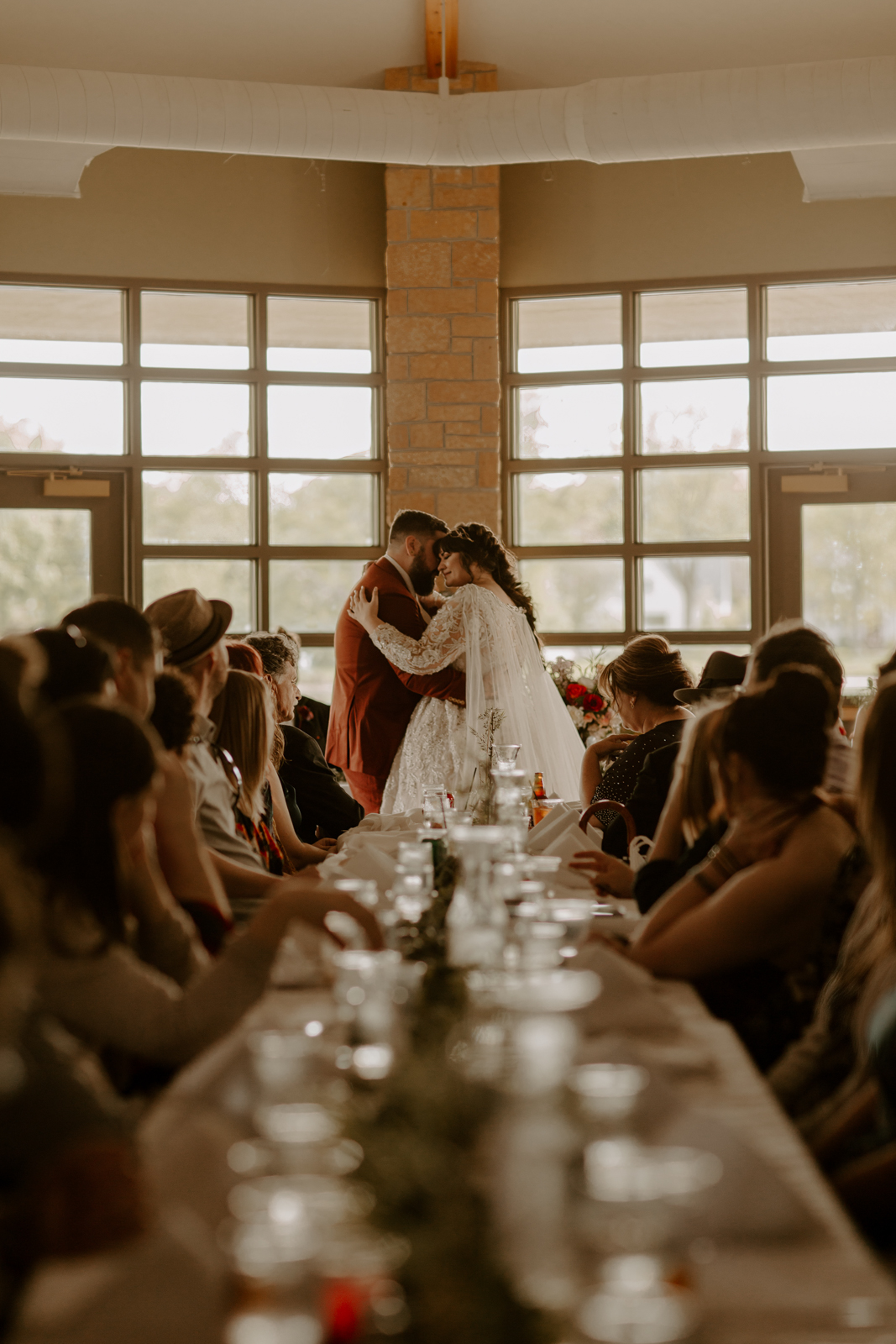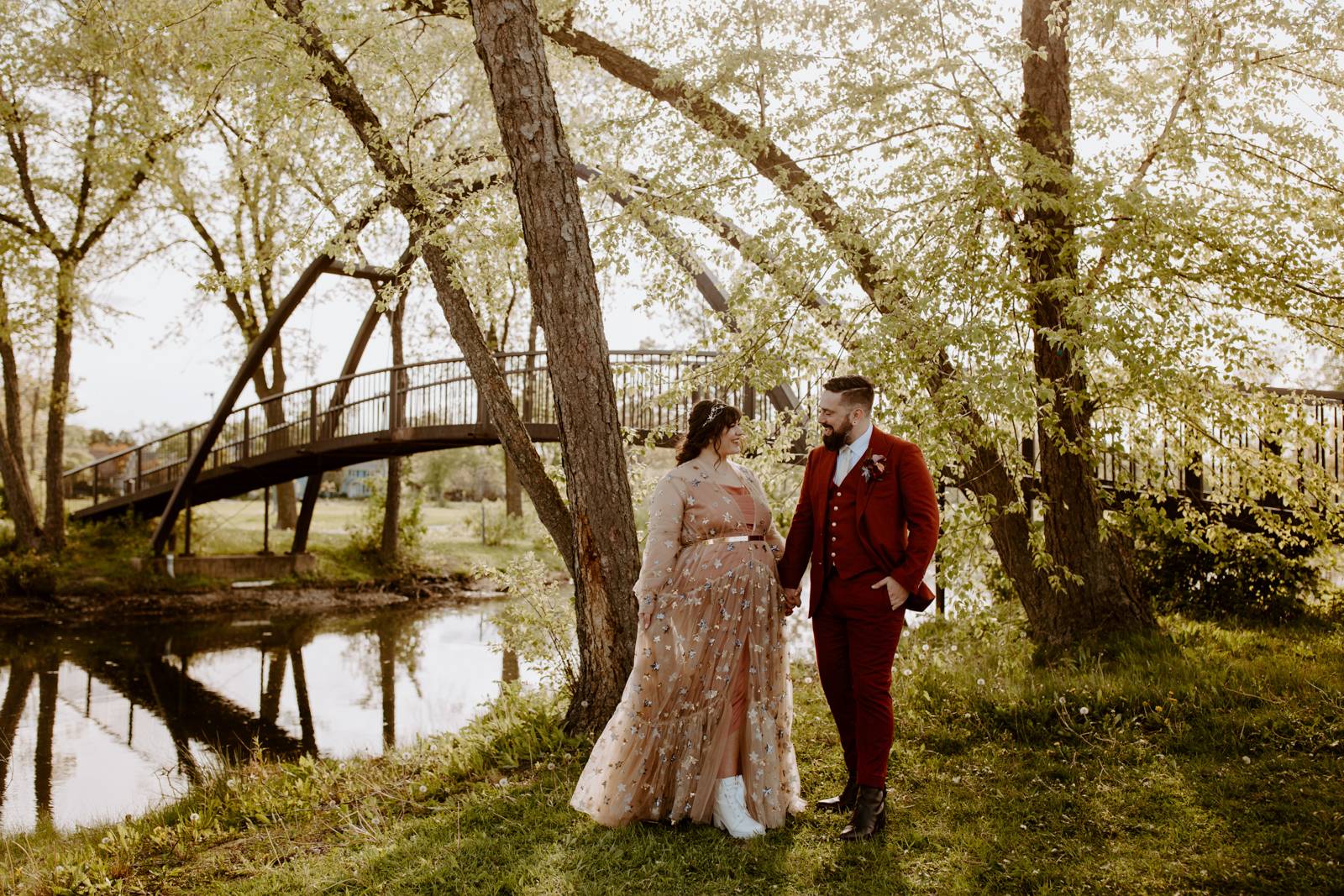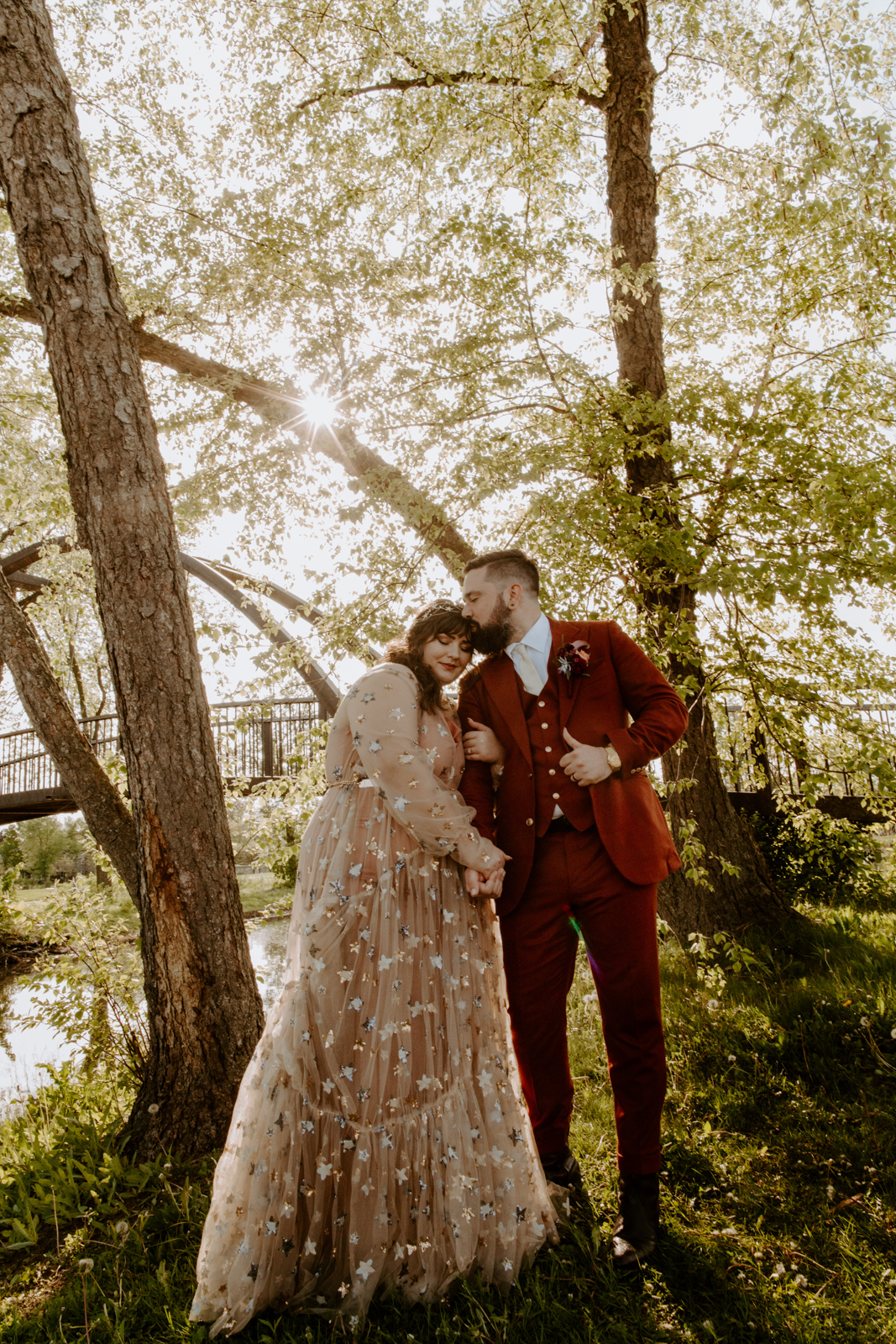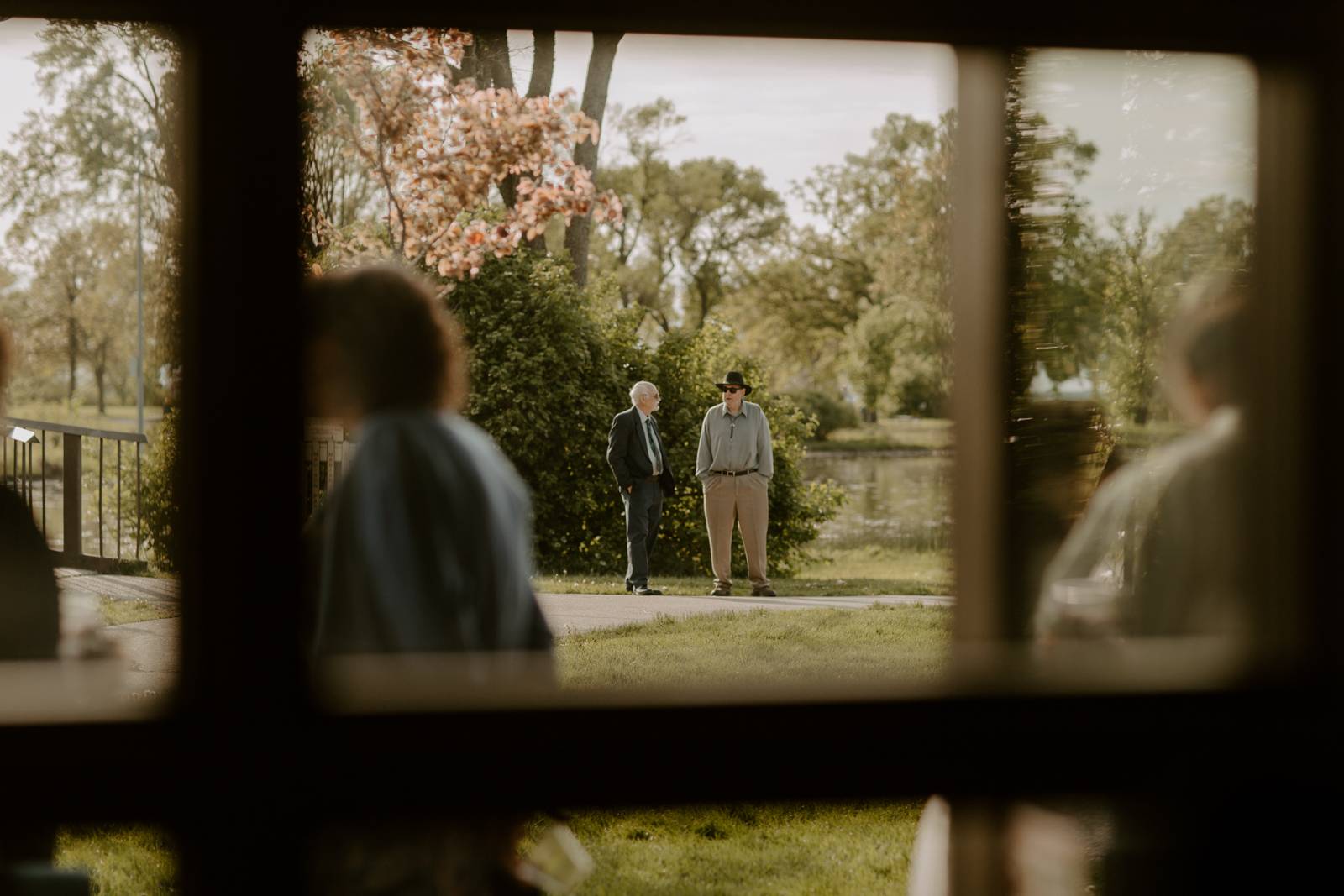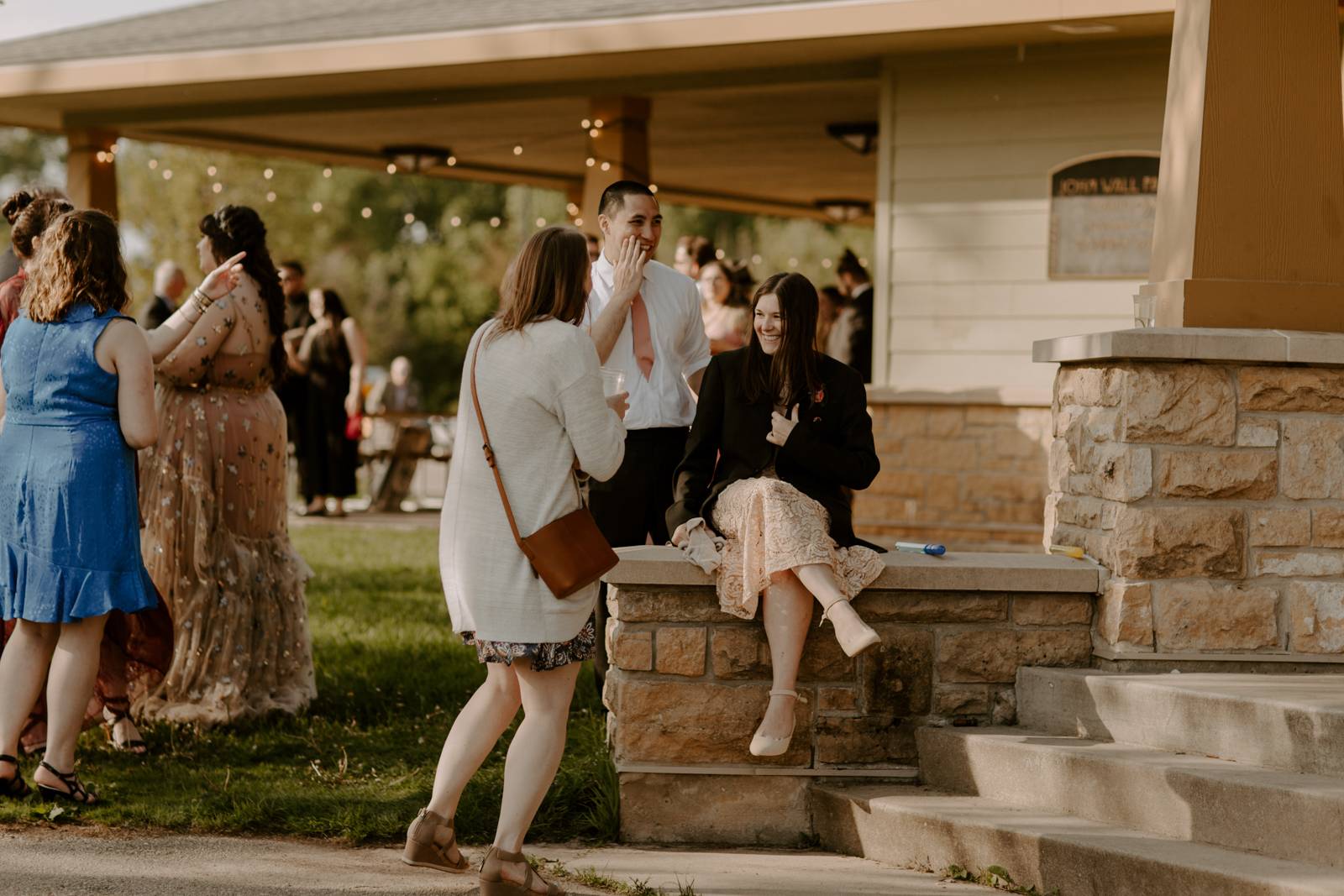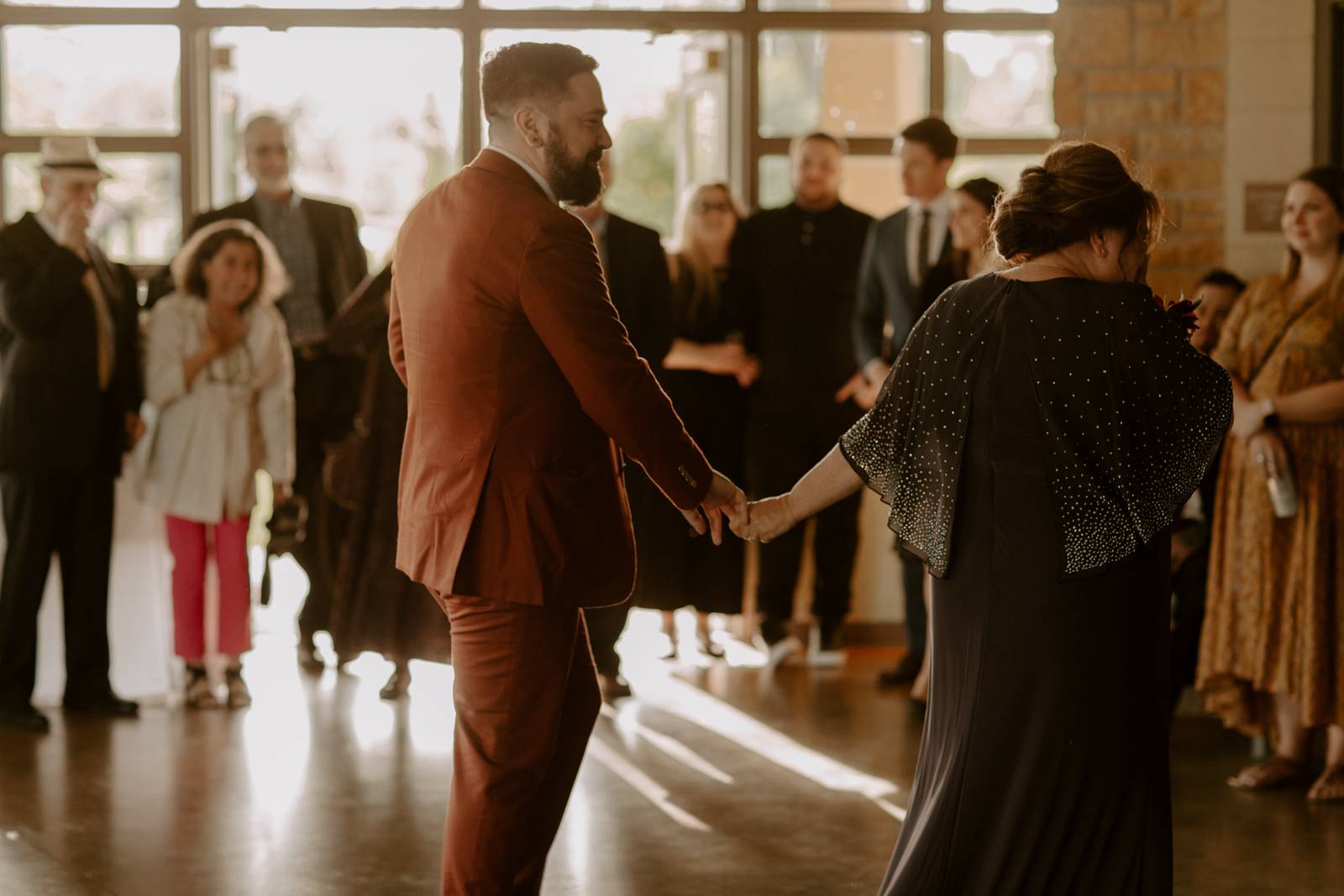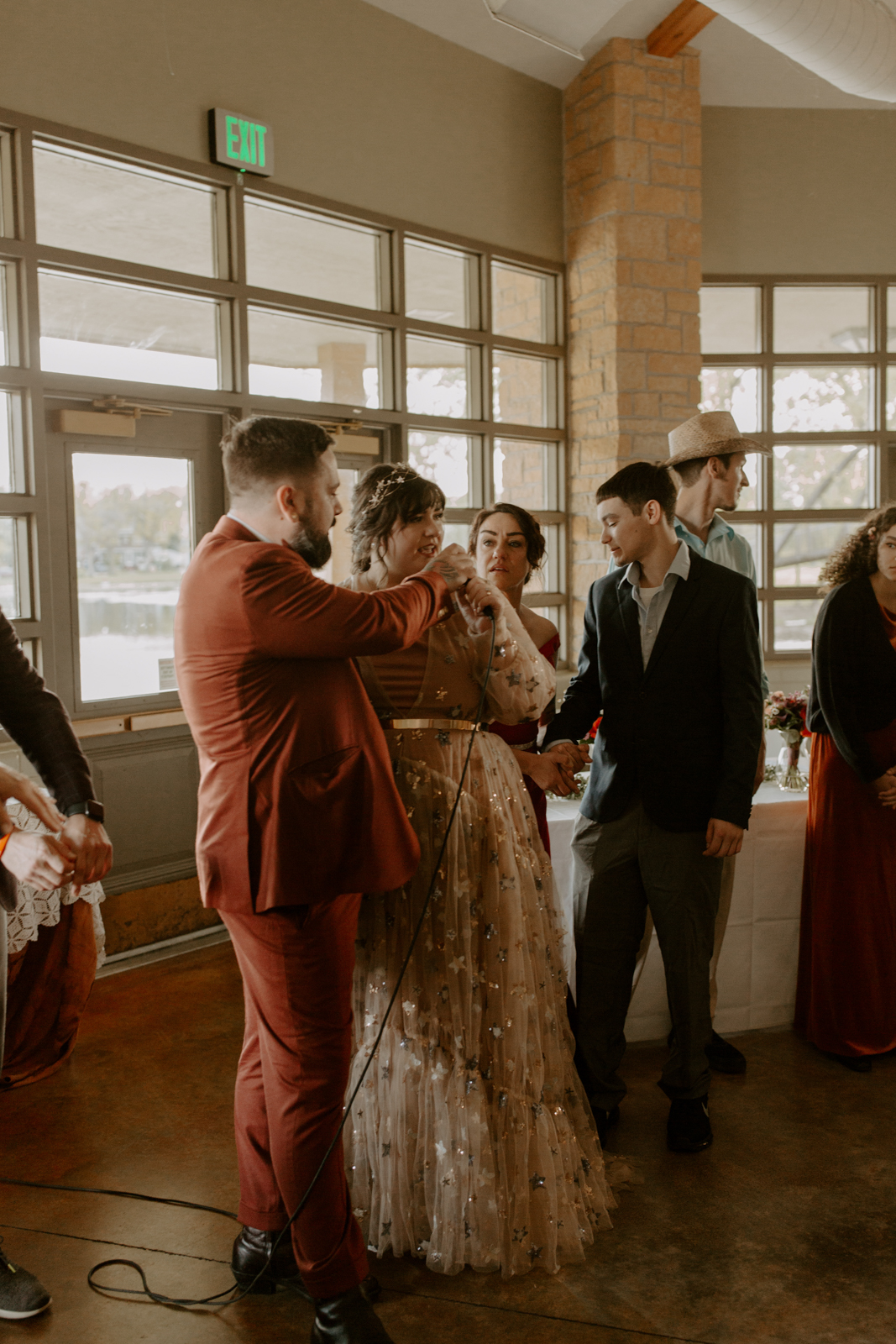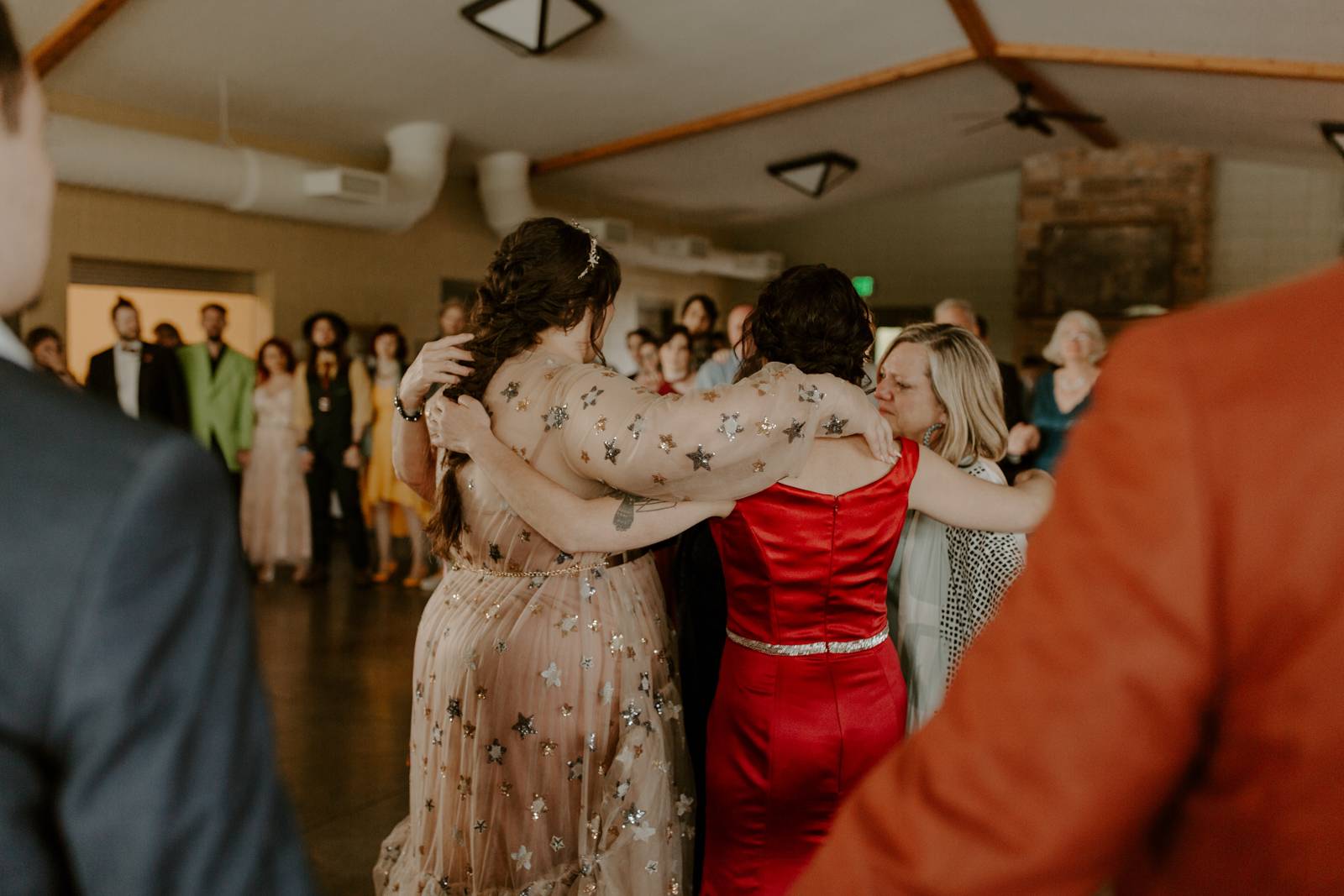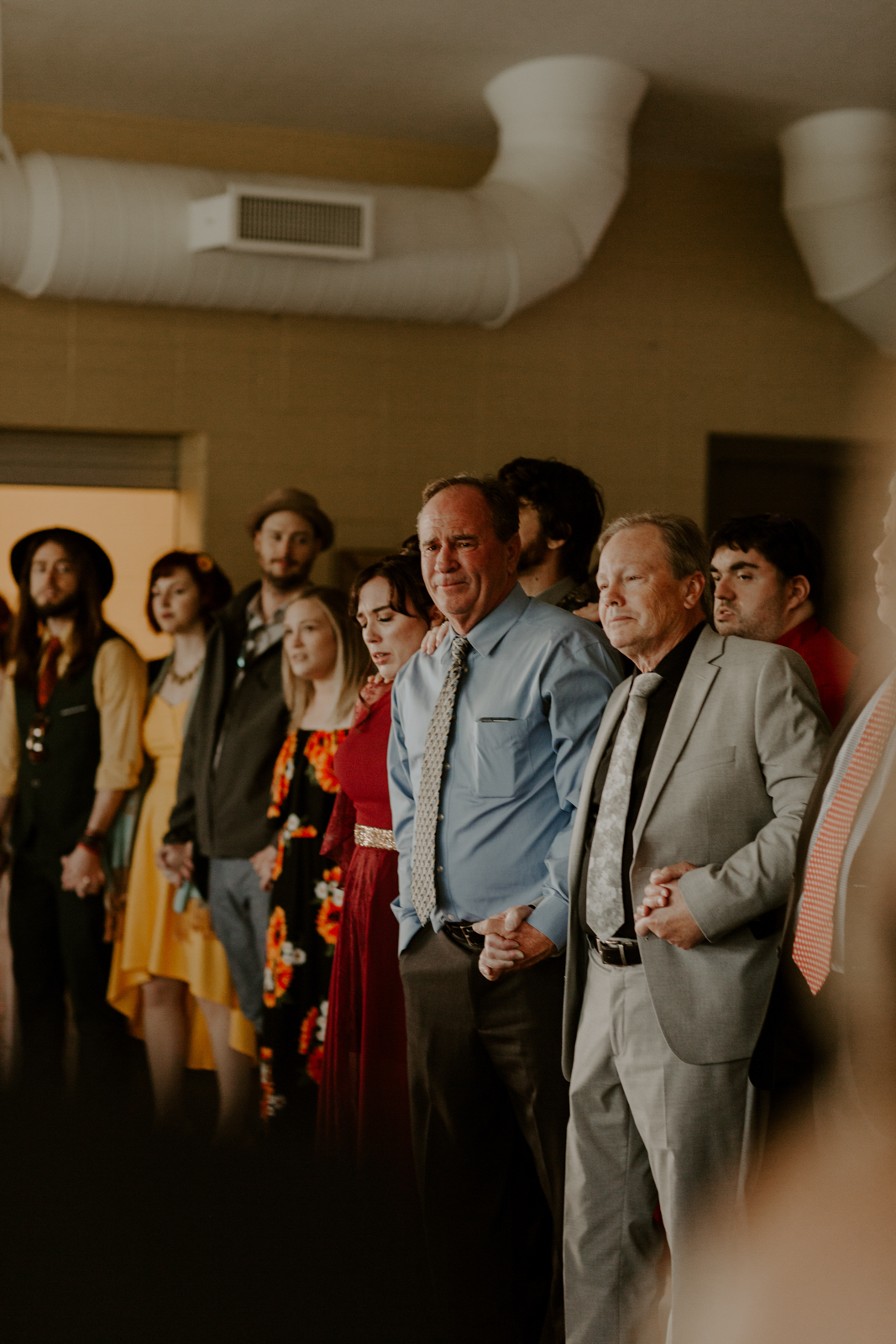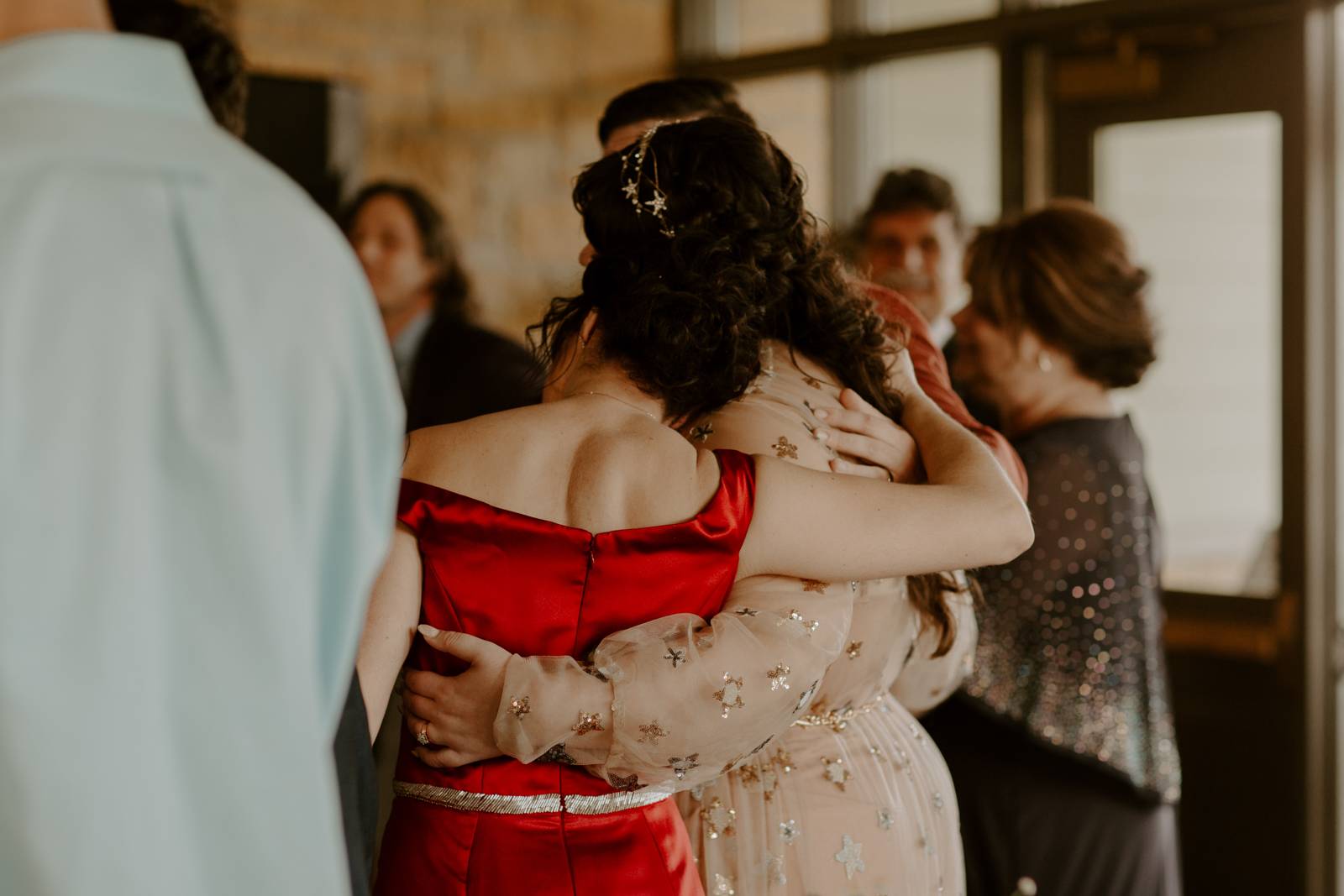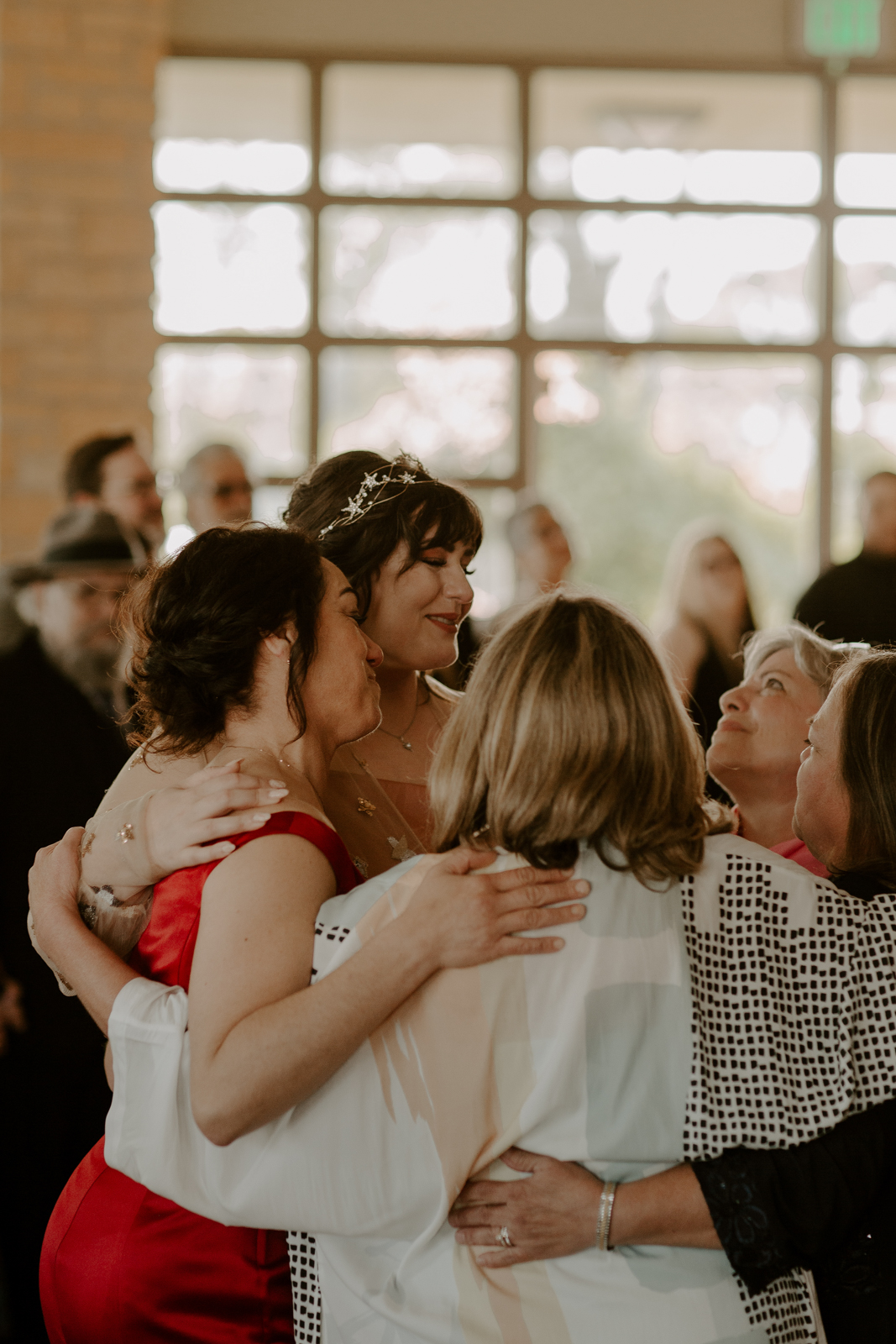 Find more Madison, Wisconsin wedding inspiration on our blog!