Lauren and John's September wedding day "Round 2 style" at The Lageret was a day filled with love, elegant and personal details, and a whole lot of FUN! These two sure know how to throw a party, and with the help of talented vendors like Copper Feather Events, Event Essentials, Flora Designs by Jamae, Carl's Cakes, and Celebrations Entertainment, it was surely a day for the books! We can't wait for you to see each moment stunningly captured by Ali Lockery Photography below! Did someone say Texas Roadhouse rolls and a live band?! Um, yes, please!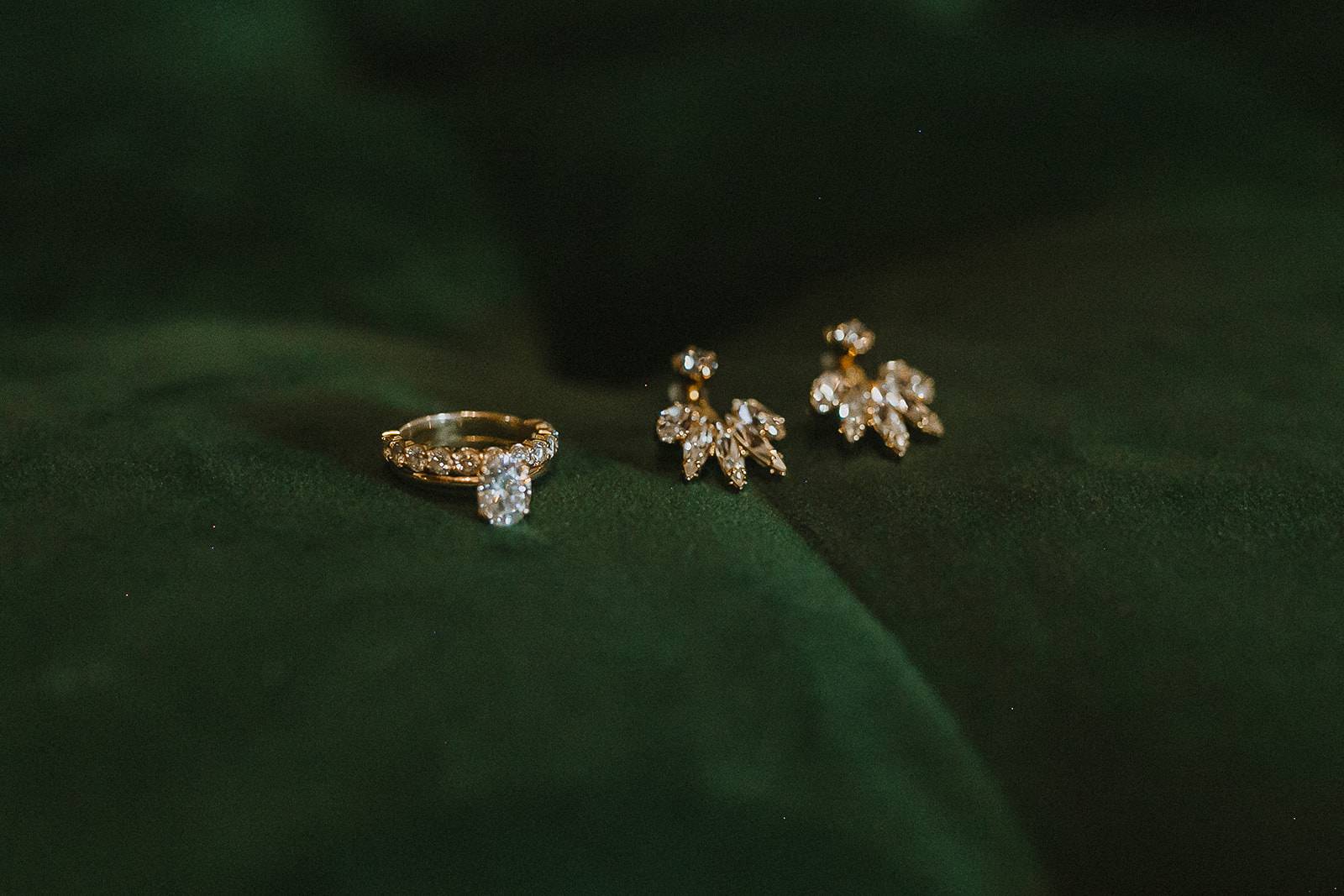 NAME OF COUPLE: Lauren + John
WEDDING DATE: We got married on 6/6/2020 and had our "Round 2" wedding on 9/4/2021 at The Lageret!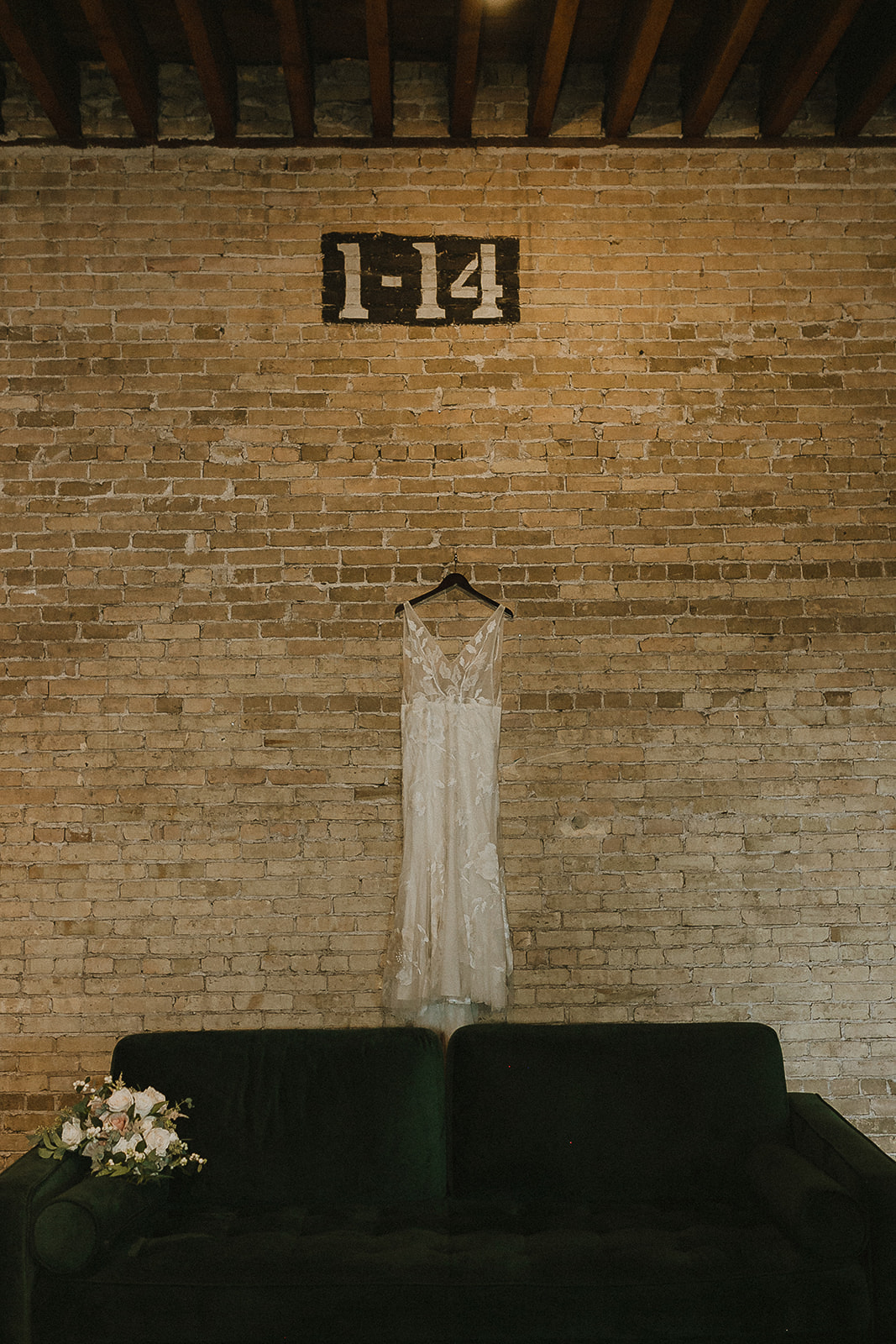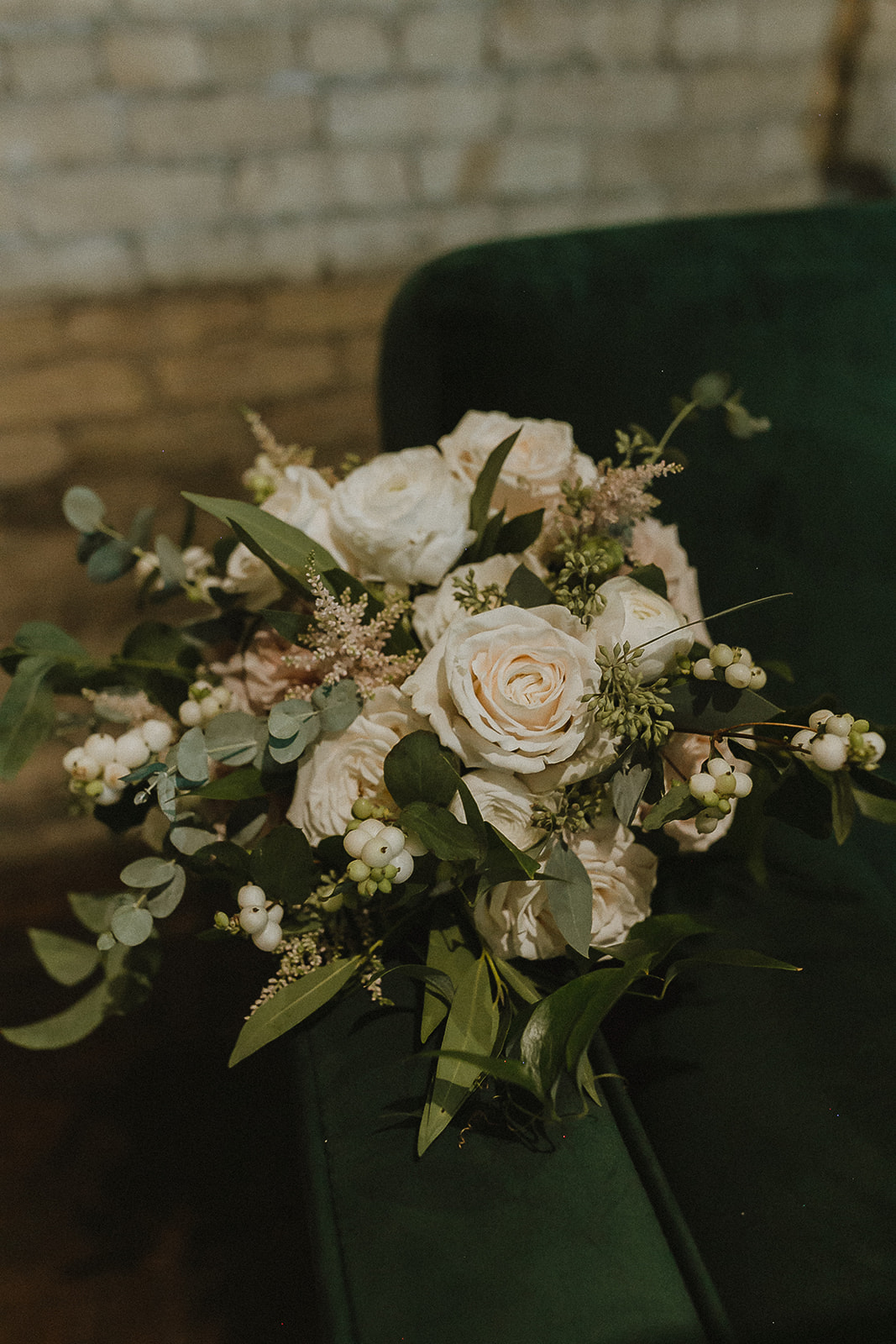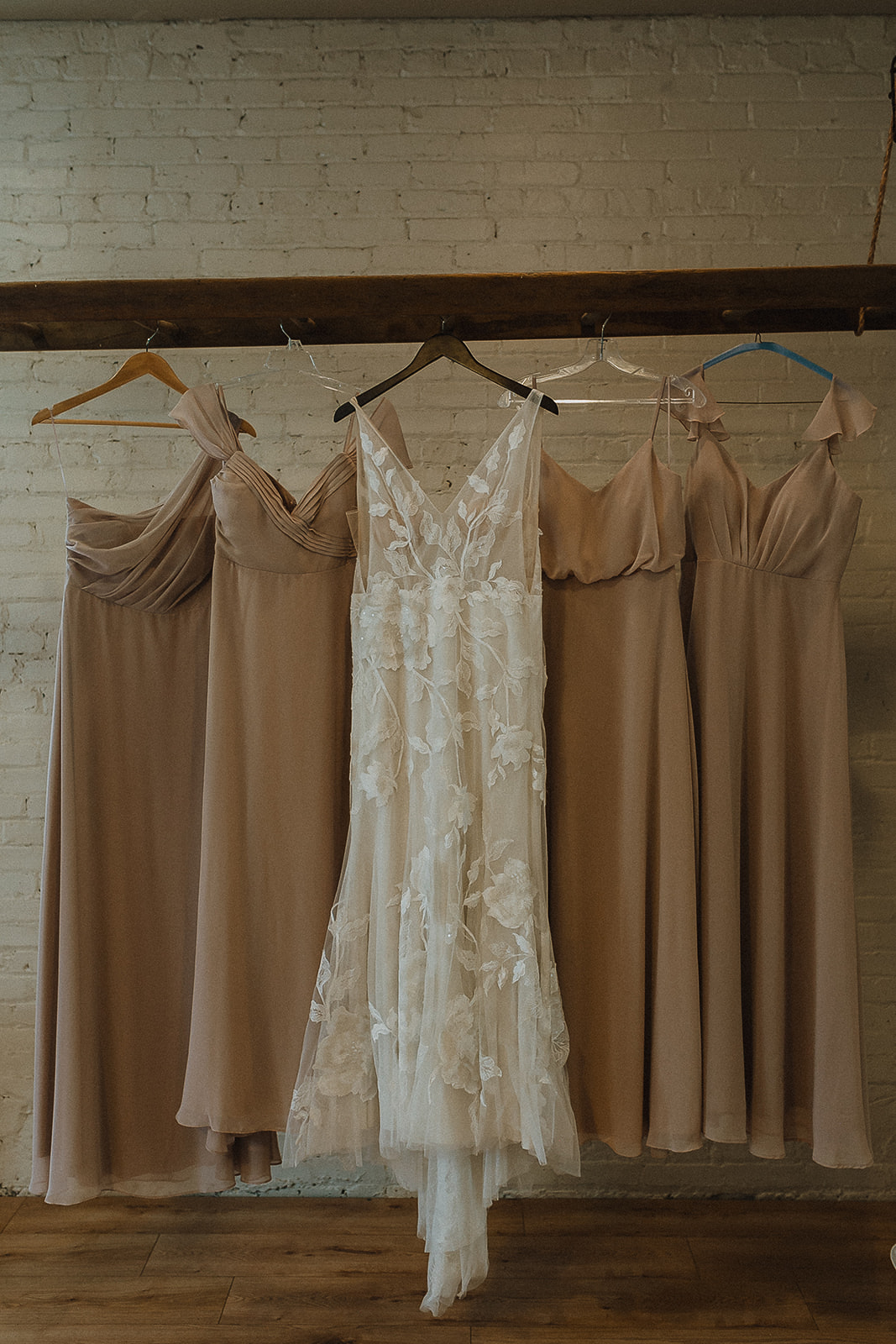 HOW DID YOU MEET? We through a mutual friend, who was adamant that we needed to go out. Her persistence paid off! We went to what we both independently considered our favorite restaurant, Blue Moon, in Onalaska, Wisconsin.
HOW DID YOU KNOW YOU HAD FOUND "THE ONE"? It was just SO easy. I've never felt anything like it and really haven't yet found a way to describe it. From the first date on, I knew something was different. I knew I had met my life-long best friend with John.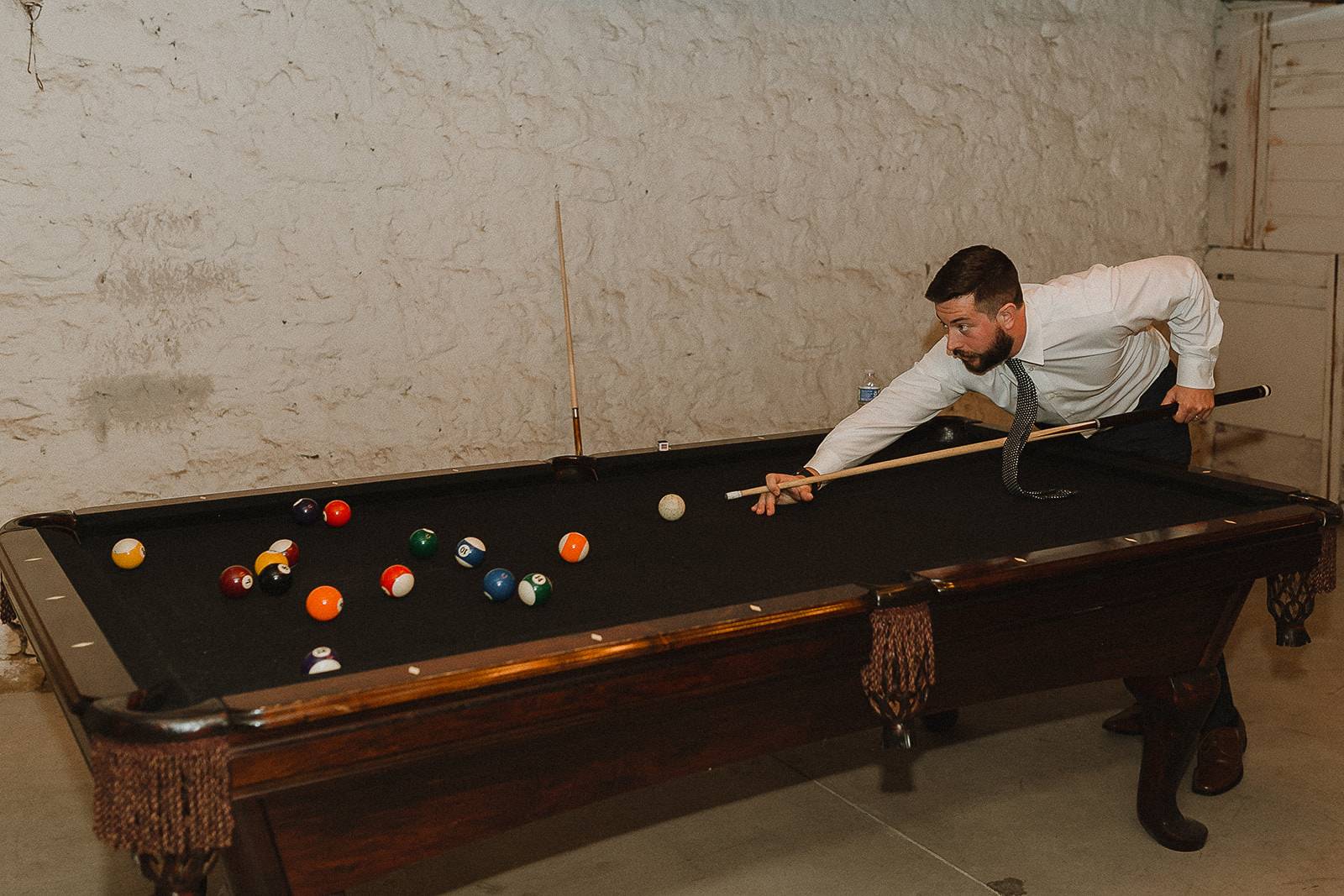 TELL US ABOUT YOUR PROPOSAL: This was the coolest day. John and I purchased some land in Holmen, WI, where we had big plans to build our future "dream" home. We purchased the land on April 8th, 2020, which was a Wednesday or Thursday, I think. That weekend, which just so happened to be our one-year dating anniversary, we went out to our land to clear some trails (Sounds lame. It's not.. We both love it, haha). Little did I know, John had my parents come up all the way from Madison to prep the land for John to propose. They laid out a blanket, had a fire going, balloons, wine, and, of course, N95 masks and gloves (funny since this was right at the beginning of the pandemic). As soon as we got to the land, John said, "let's go up to the top of the hill and hang out for a second before we get to work." I was all about it because it was a beautiful day. We drove up to the top, and WOW. John hopped off the 4-wheeler and proposed right at the spot of our future home, where we now live! He proposed with a $12 rubber ring off Amazon since every jewelry store was closed due to the pandemic. It was AWESOME!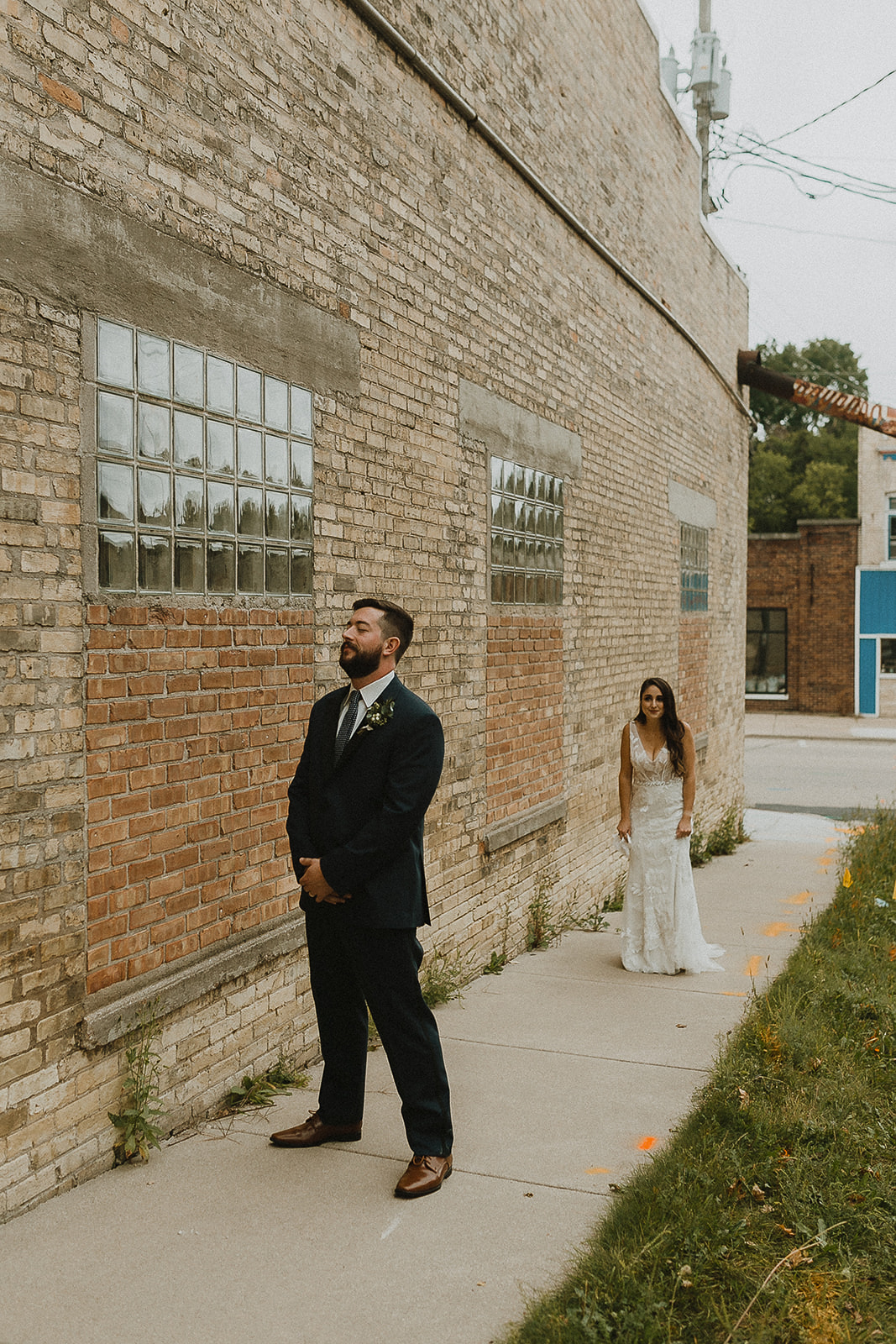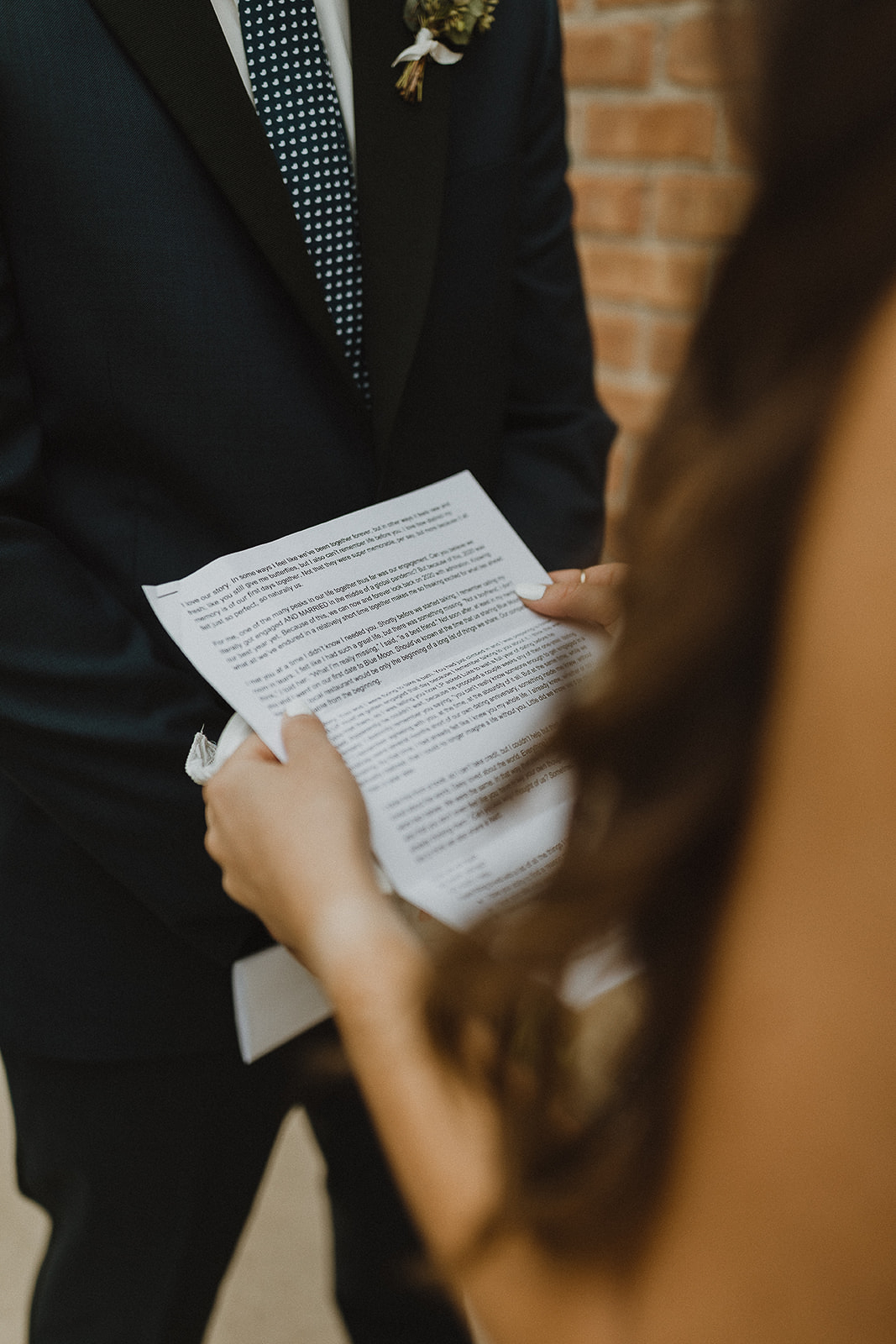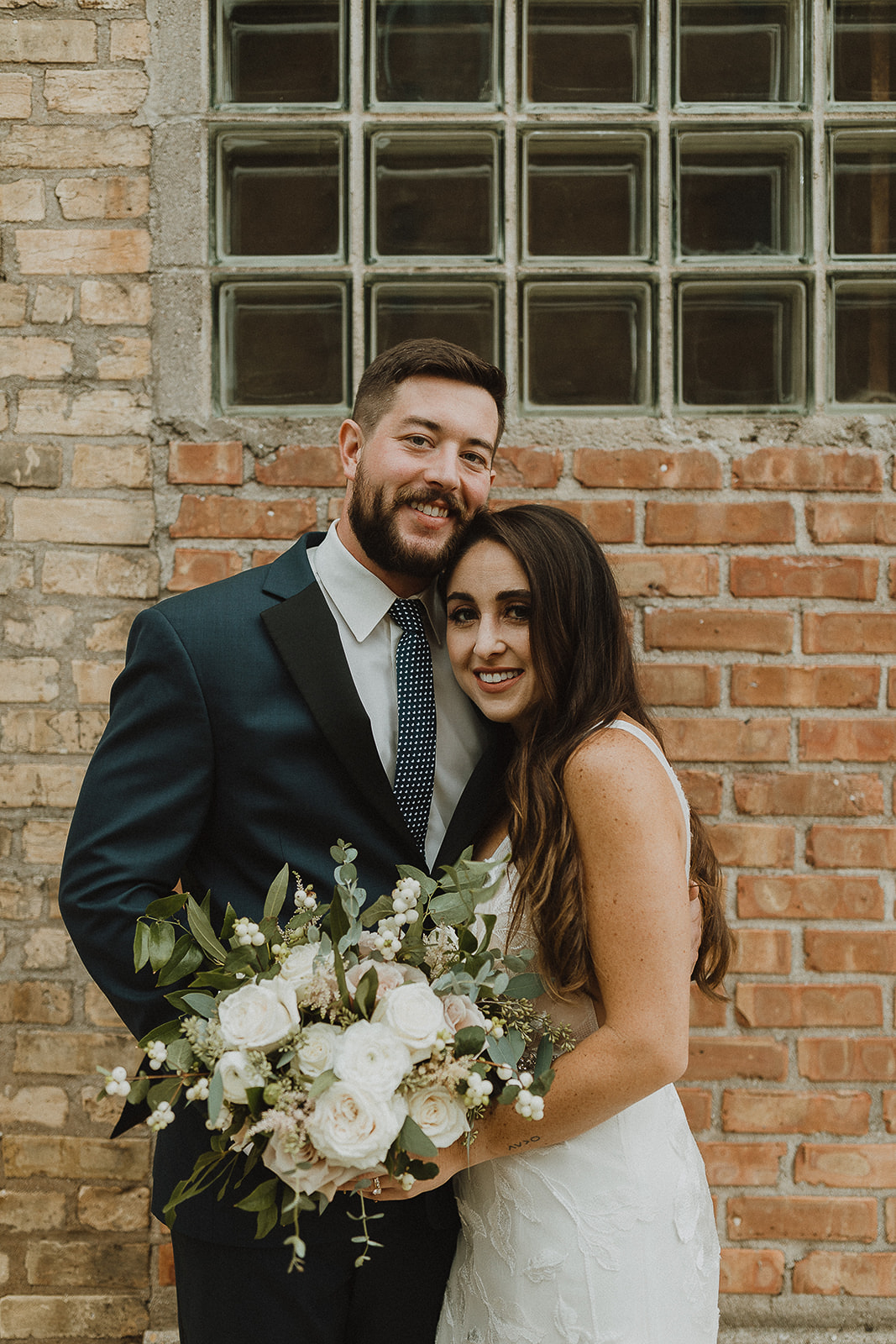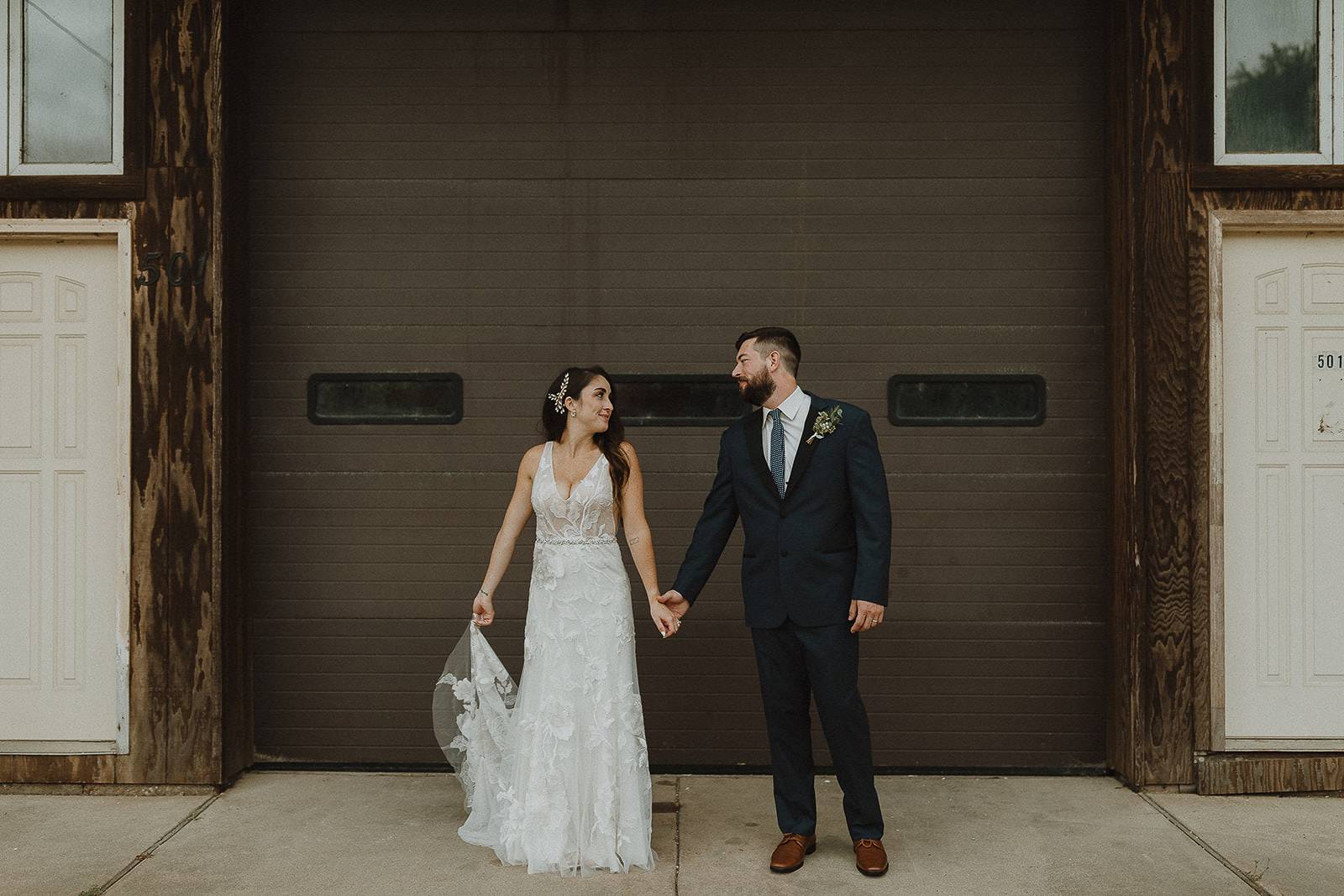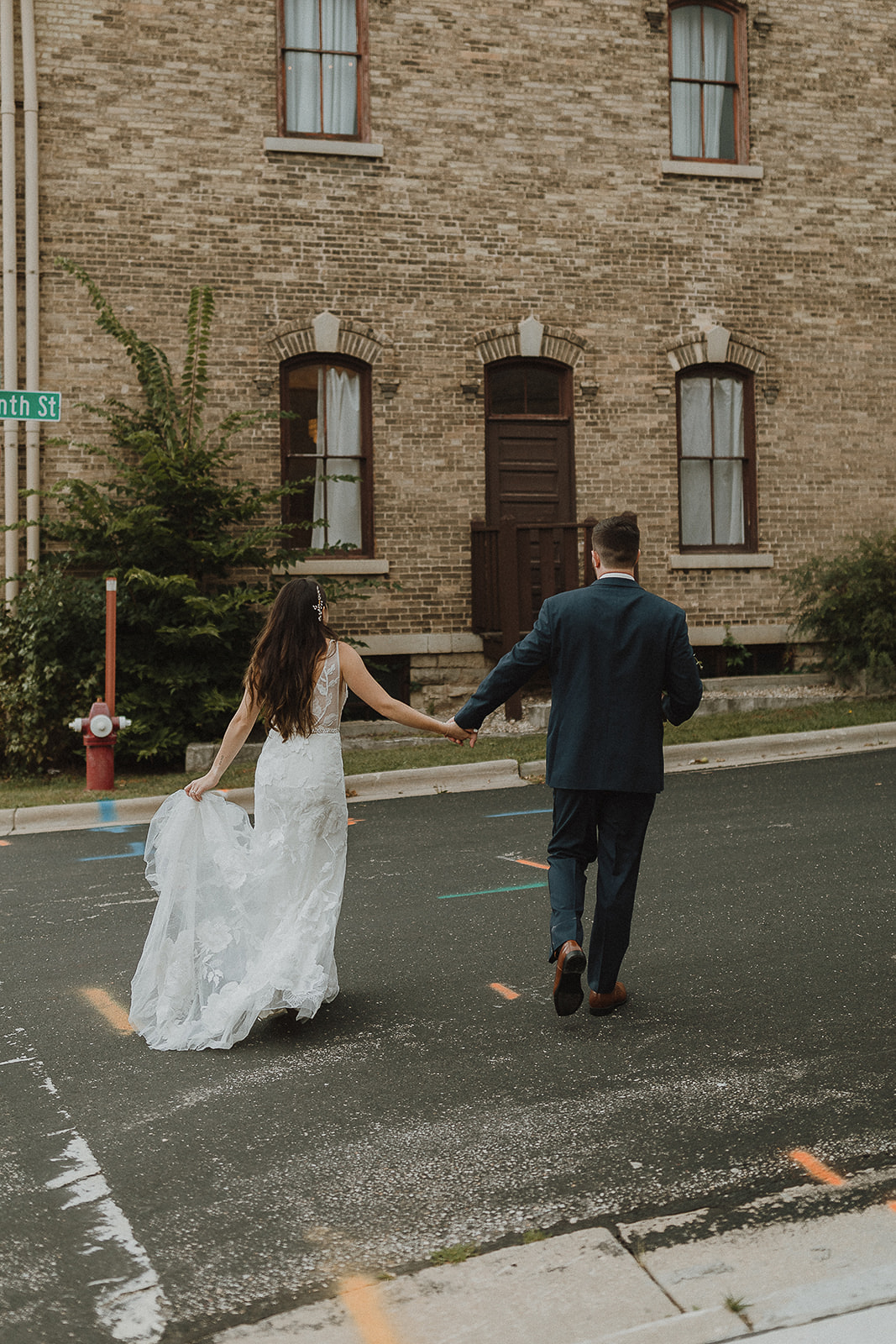 TELL US ABOUT FINDING YOUR ATTIRE: I found an inexpensive dress from Lulu's for our original wedding; however, I could have worn a swimsuit for all I cared. The day was about so much more than that! However, for our second wedding celebration, I went to 5 different wedding dress stores looking for a dress - OOF. I eventually found one at Mestads in Rochester, MN!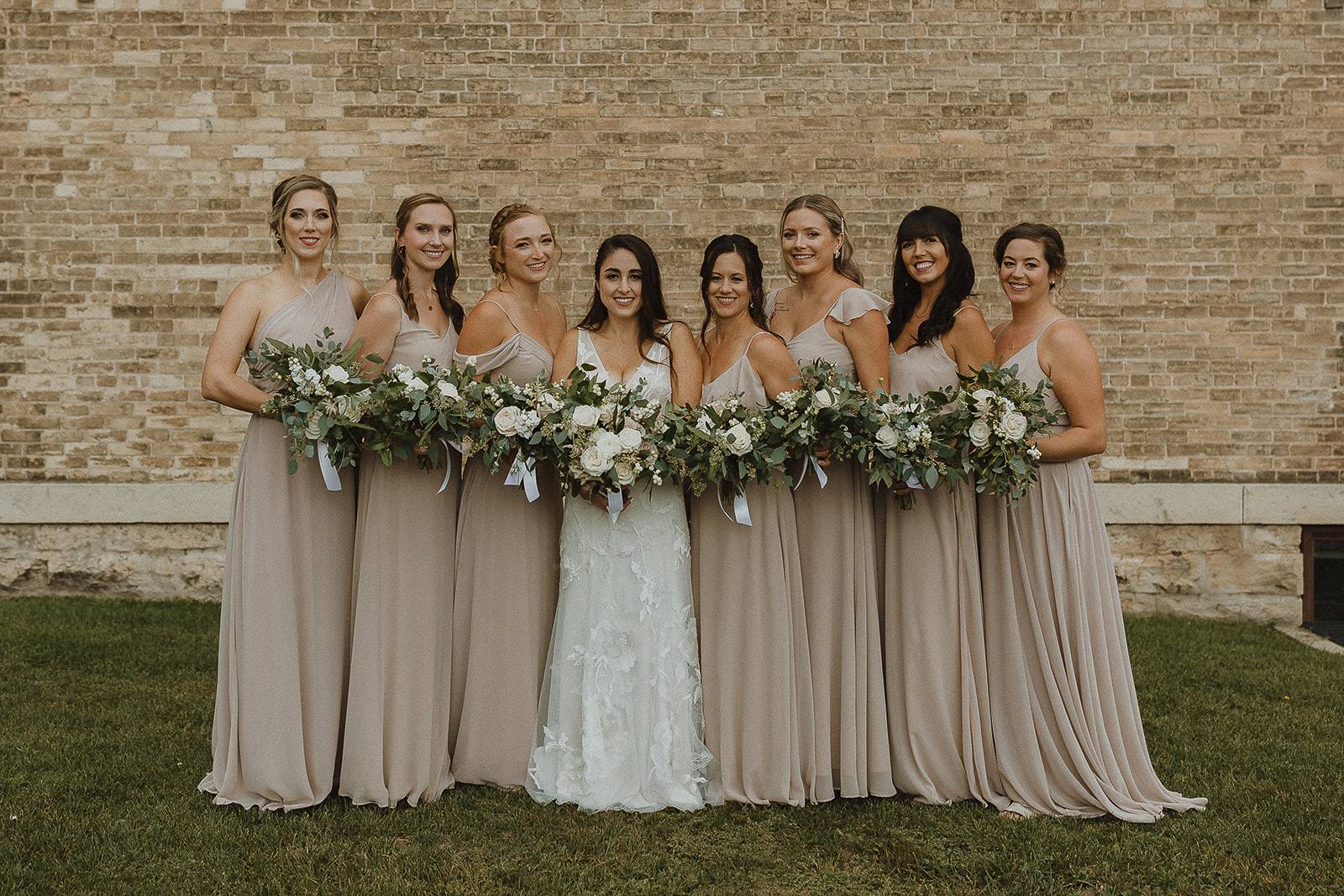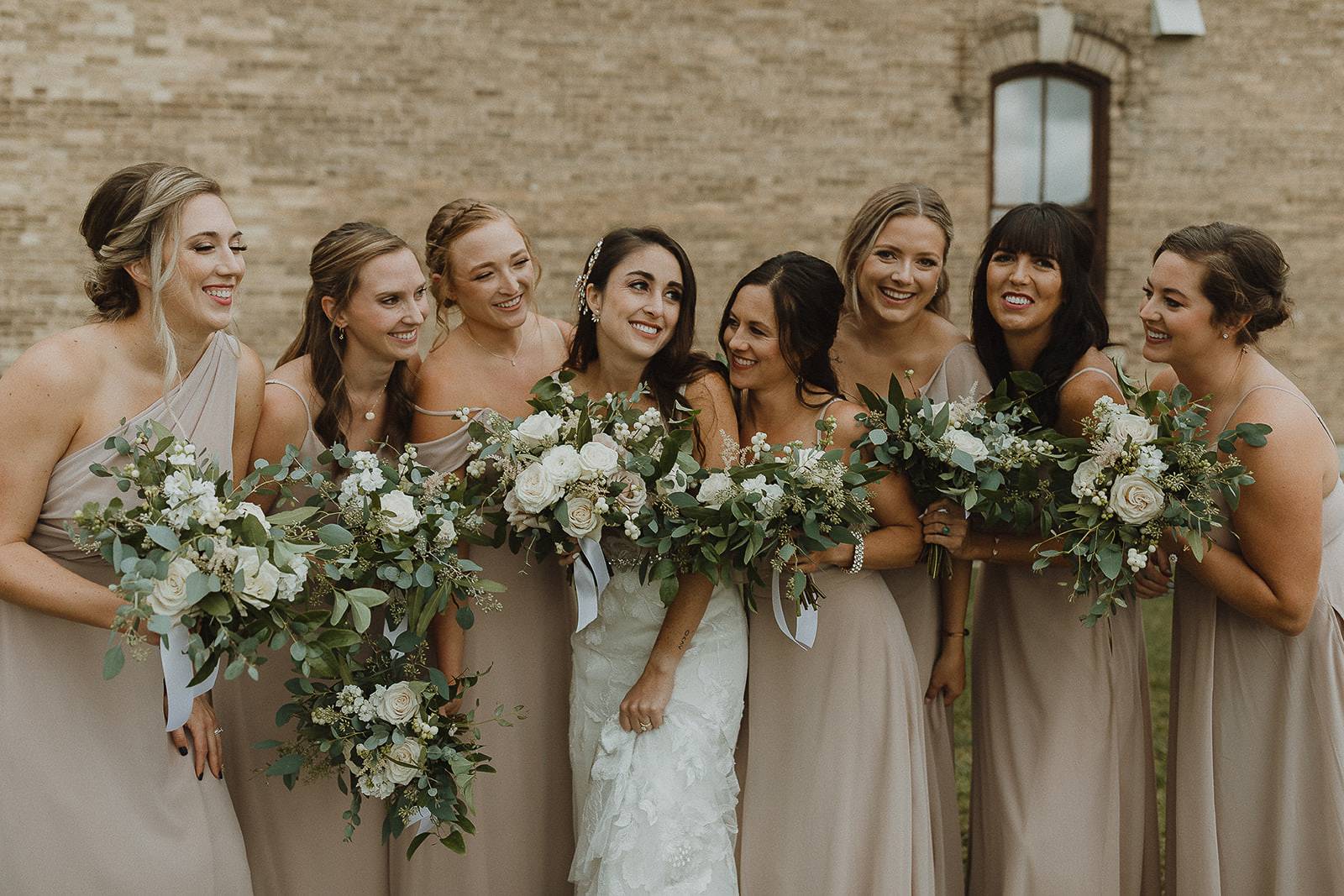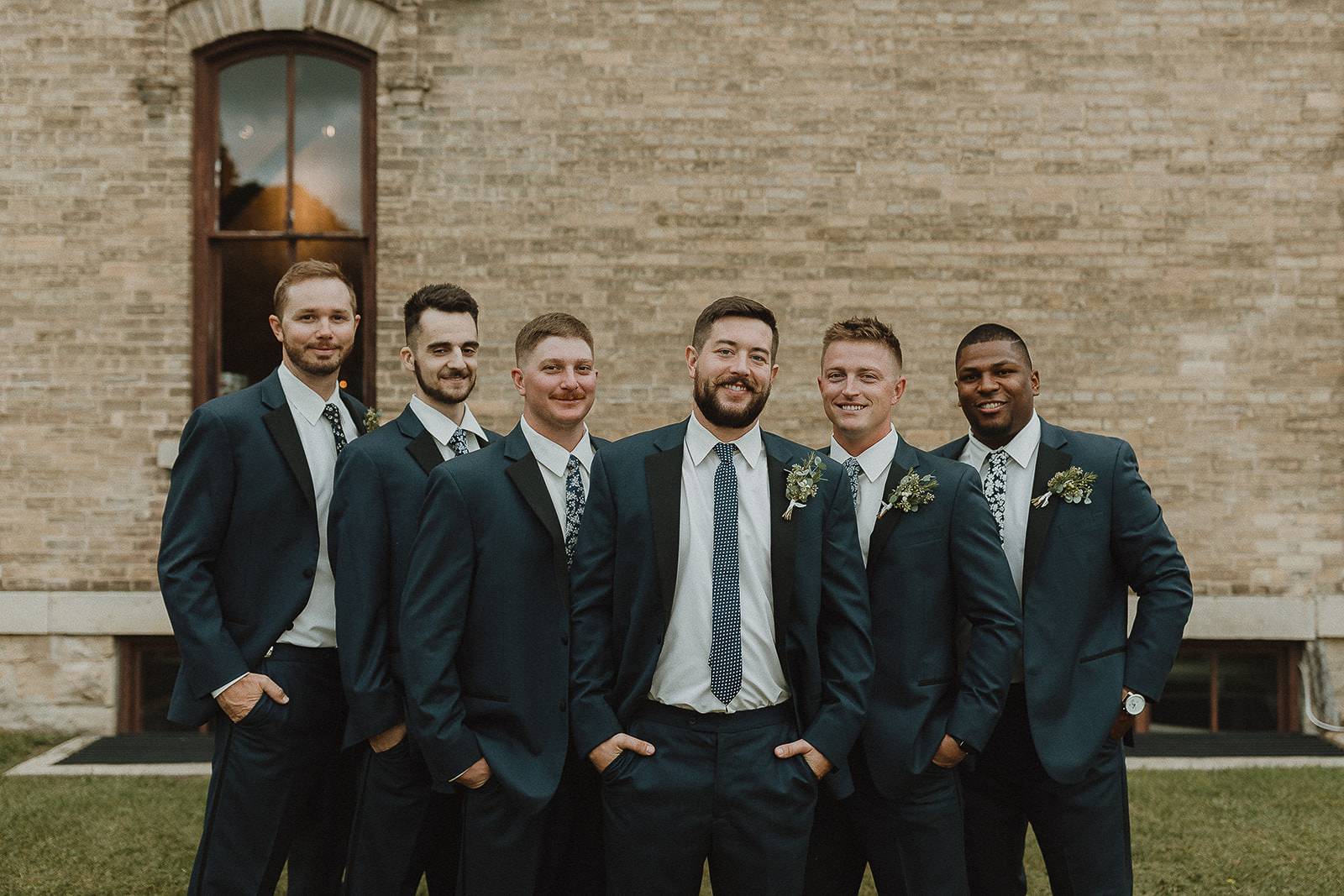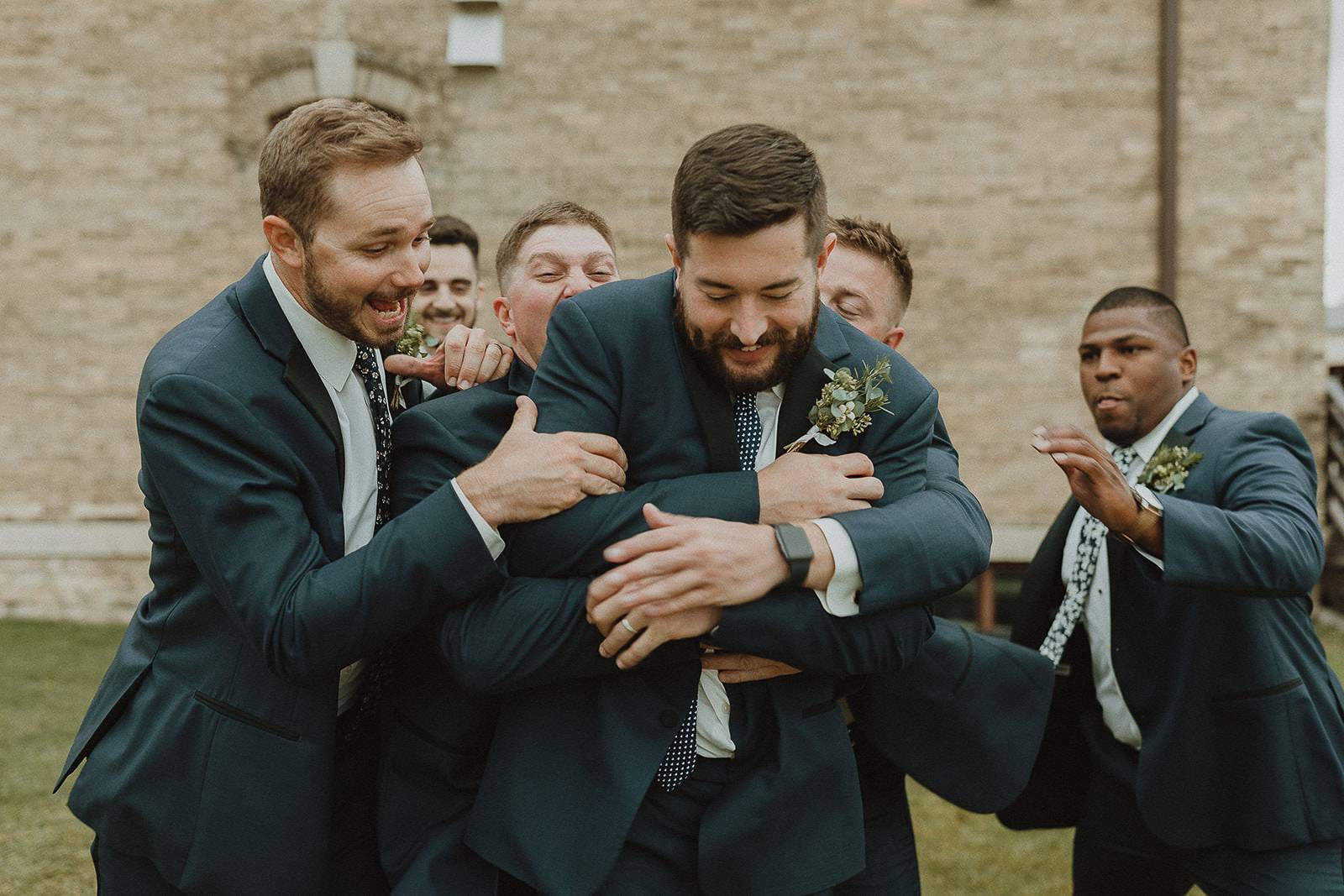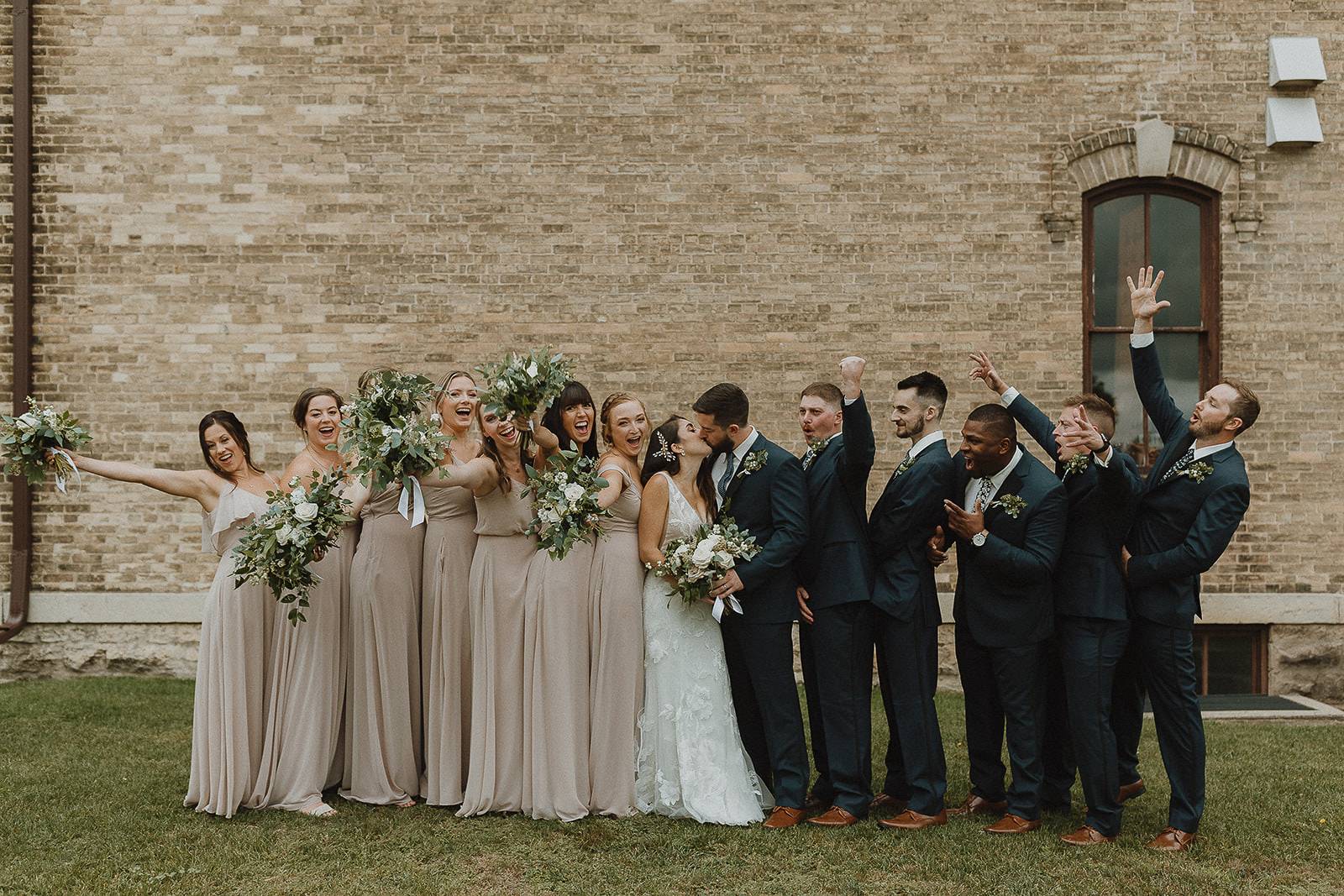 WERE THERE ANY PERSONAL TOUCHES OR DIY ELEMENTS? Our 2020 wedding was entirely DIY, and it was awesome! My uncle Wayne even made an altar for us out of wood from his property. I am very fortunate to have a mother who has waited her whole life for me to get married. She did it all for wedding round 2 at The Lageret. No, really, she did EVERYTHING. If you ever need a wedding planner, ha! Plus, my dad is an excellent woodworker, so he hand-made a lot of the decor, including centerpieces, dessert stands, our party favor stand, and more!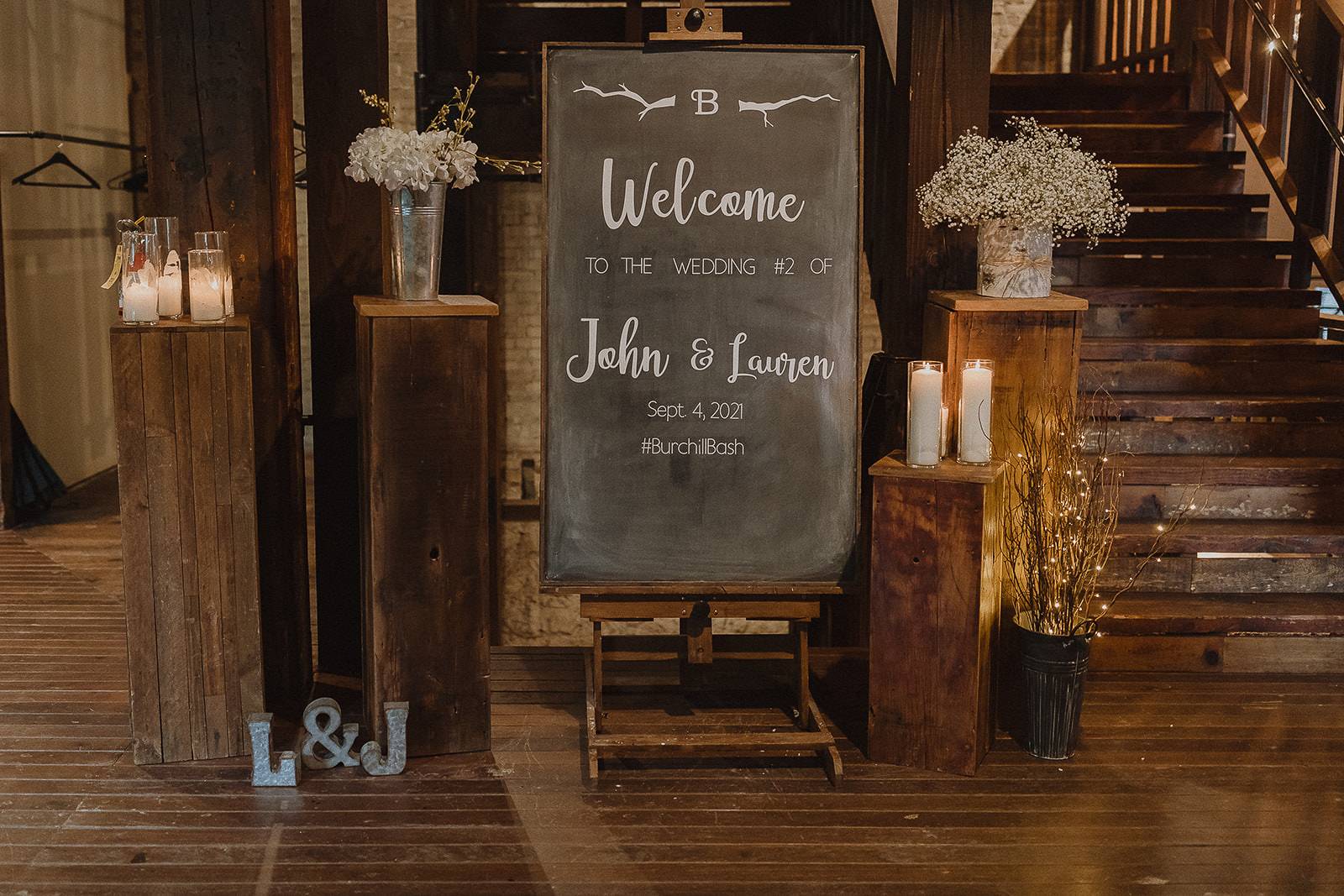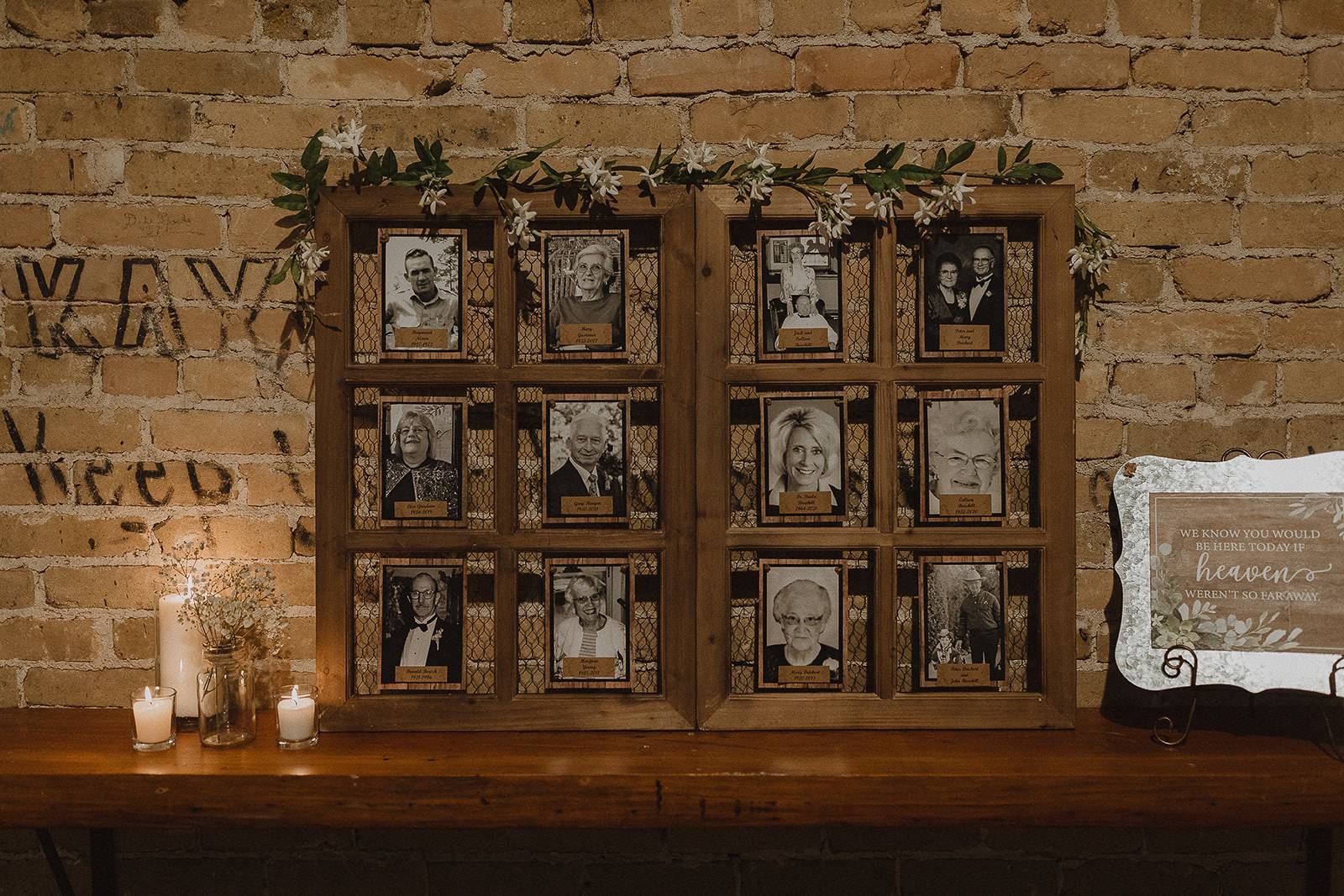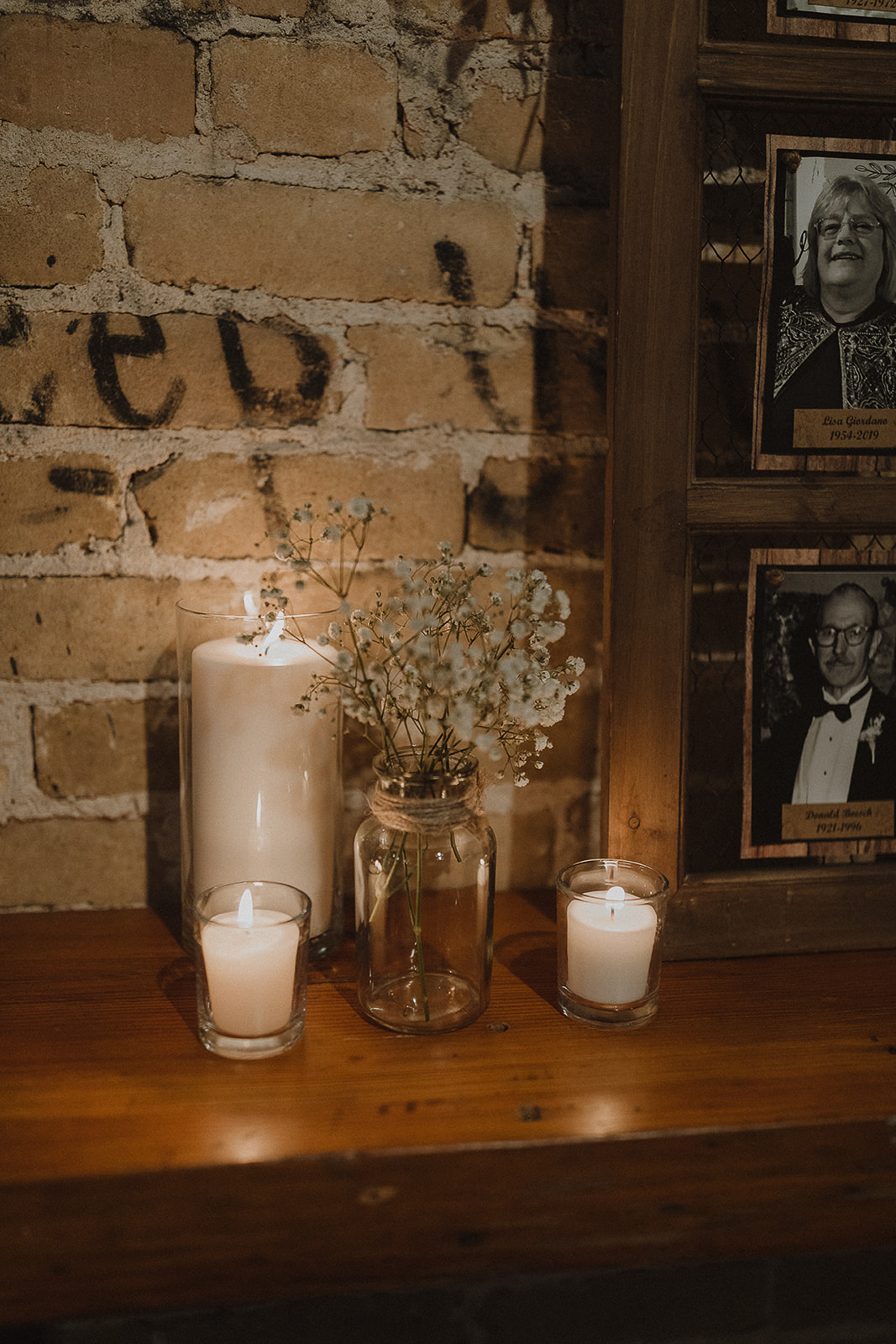 HOW WOULD YOU DESCRIBE YOUR WEDDING THEME/STYLE IN FIVE WORDS OR LESS? The only word I can use to describe our first wedding is love. John and I got married not long after getting engaged. When I tell people there were only 12 people at our wedding, including us, they assume we had a "COVID wedding," however, this wasn't true. John and I got married because we learned that my dear uncle was dying and didn't have much time left. When we got engaged, there was only ONE thing that I asked of John for our wedding - that my uncle Gary needed to be there to officiate. Truly nothing else mattered to me. On June 6, 2020, we got married by my uncle in front of Lake Redstone at my parent's cabin, and it was truly the best day of my life.
The word to describe our second celebration is FUN! It was the celebration of all celebrations, and I really just wanted people to have fun. Attending a wedding is a big commitment, so we wanted to make it worth it for our guests.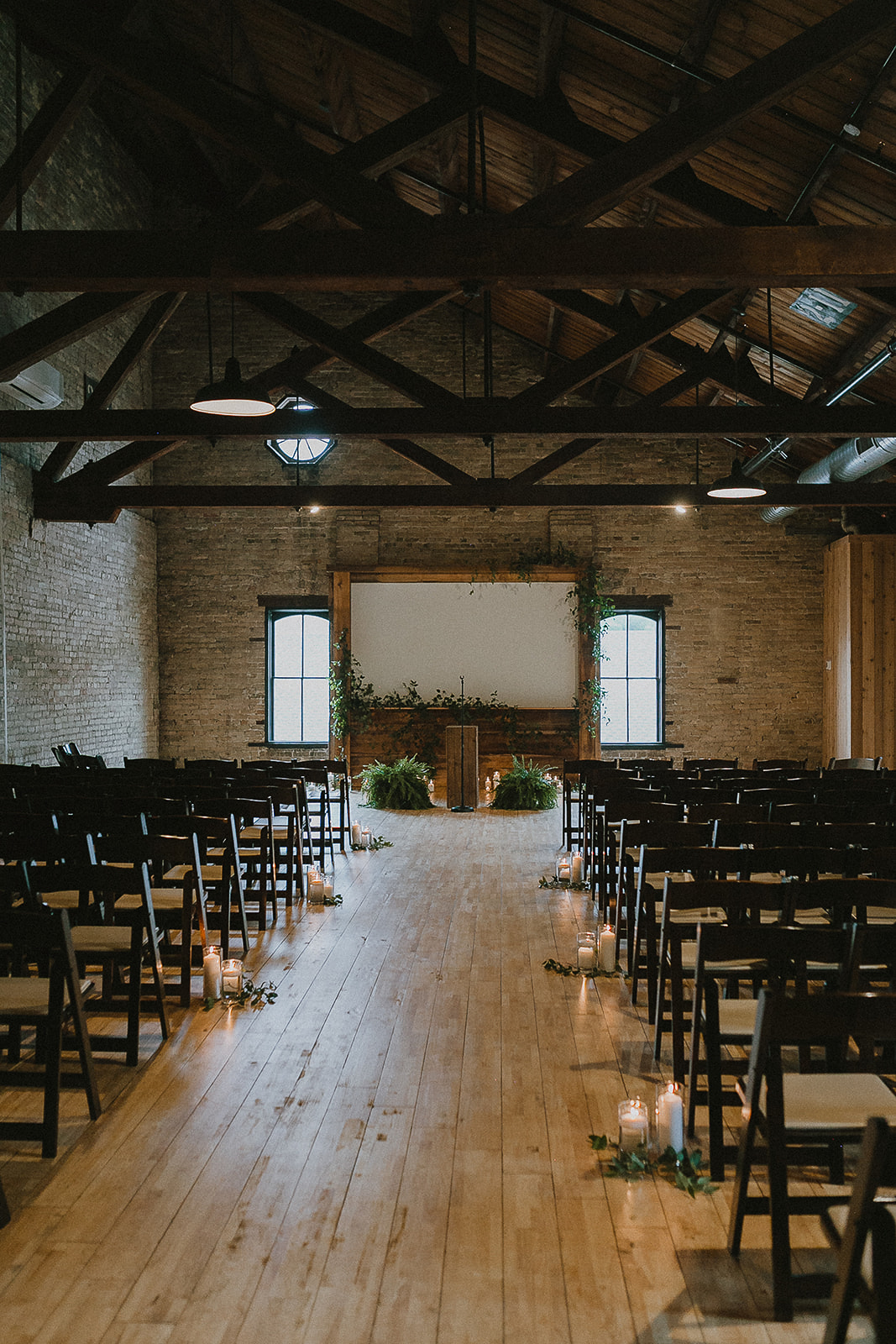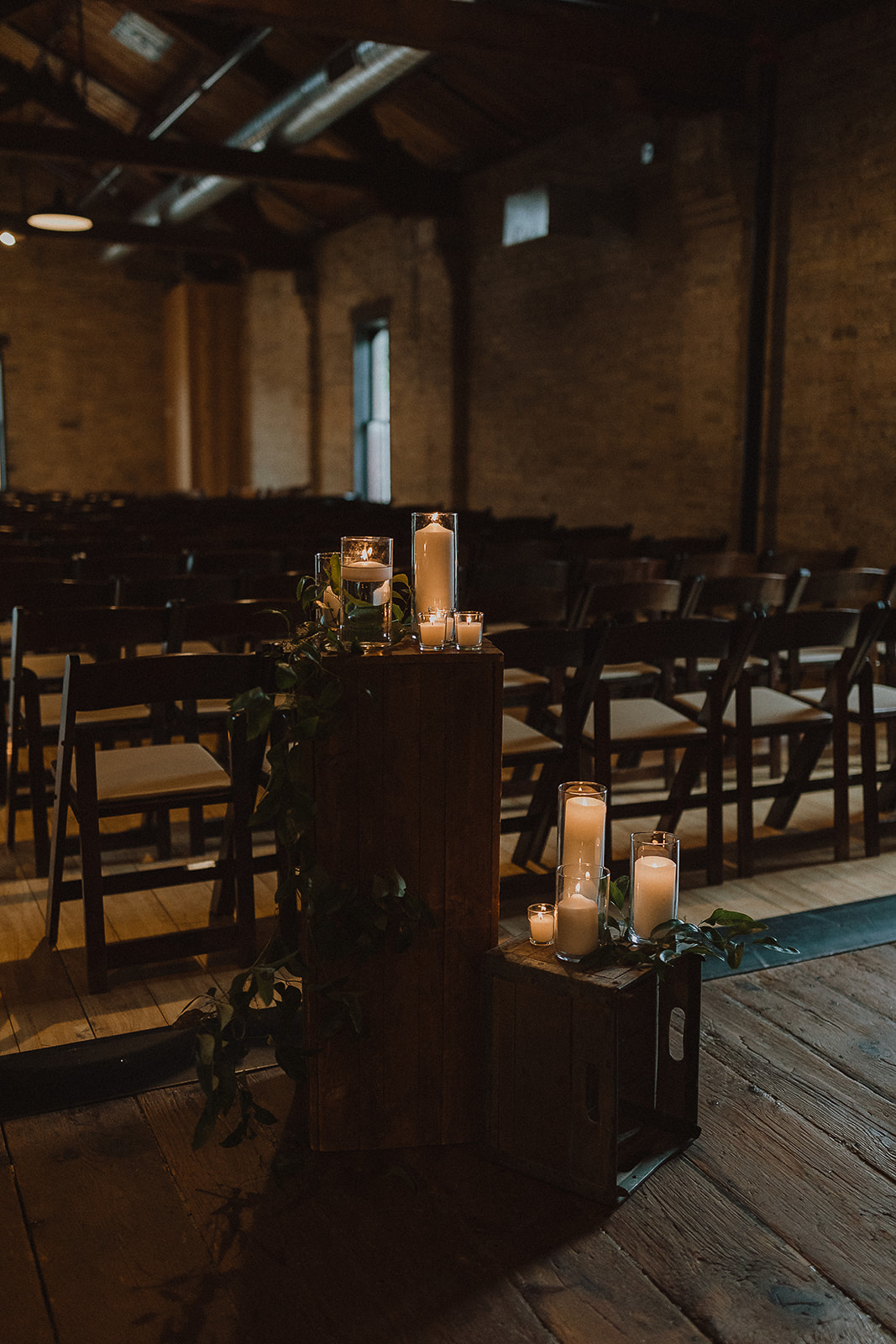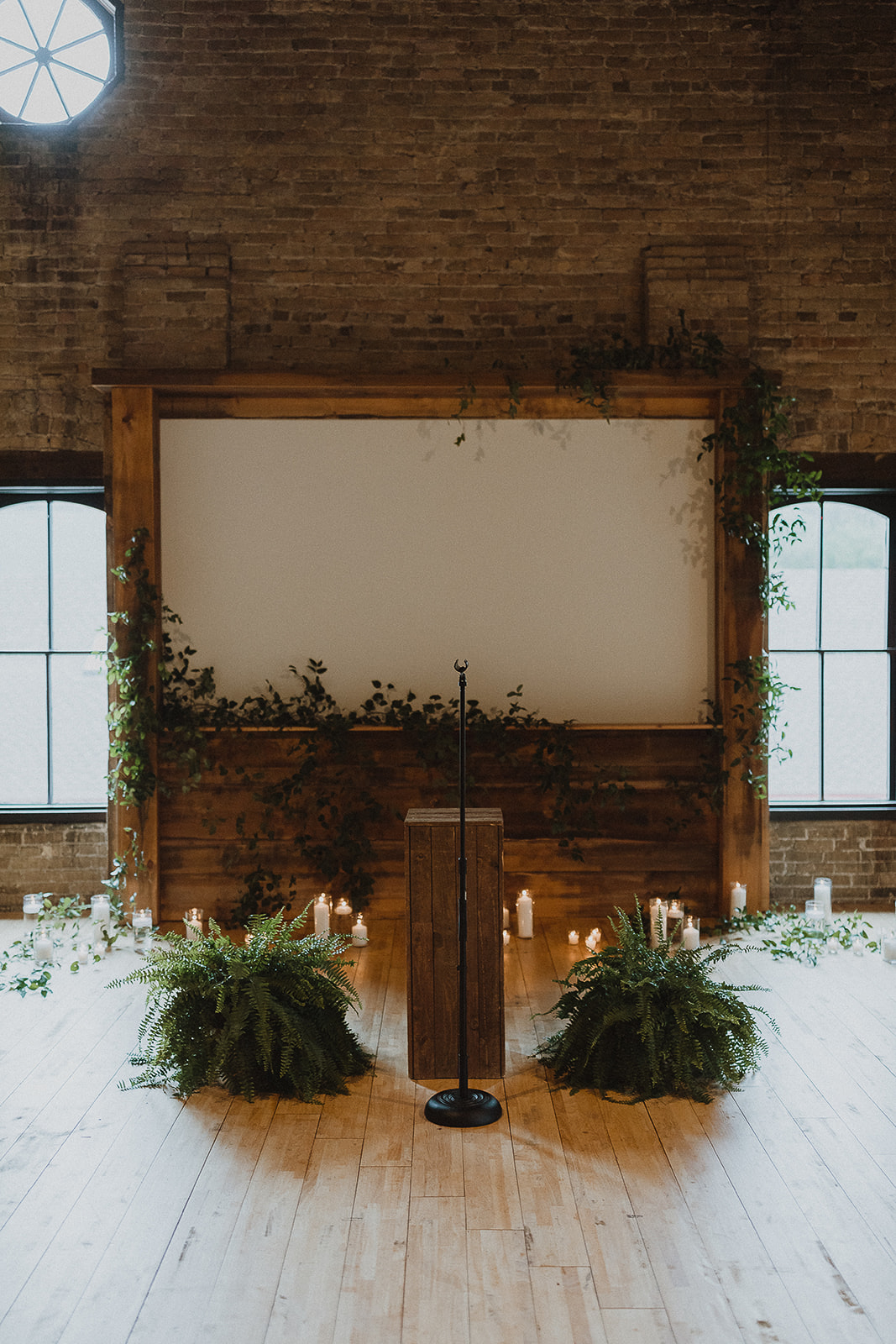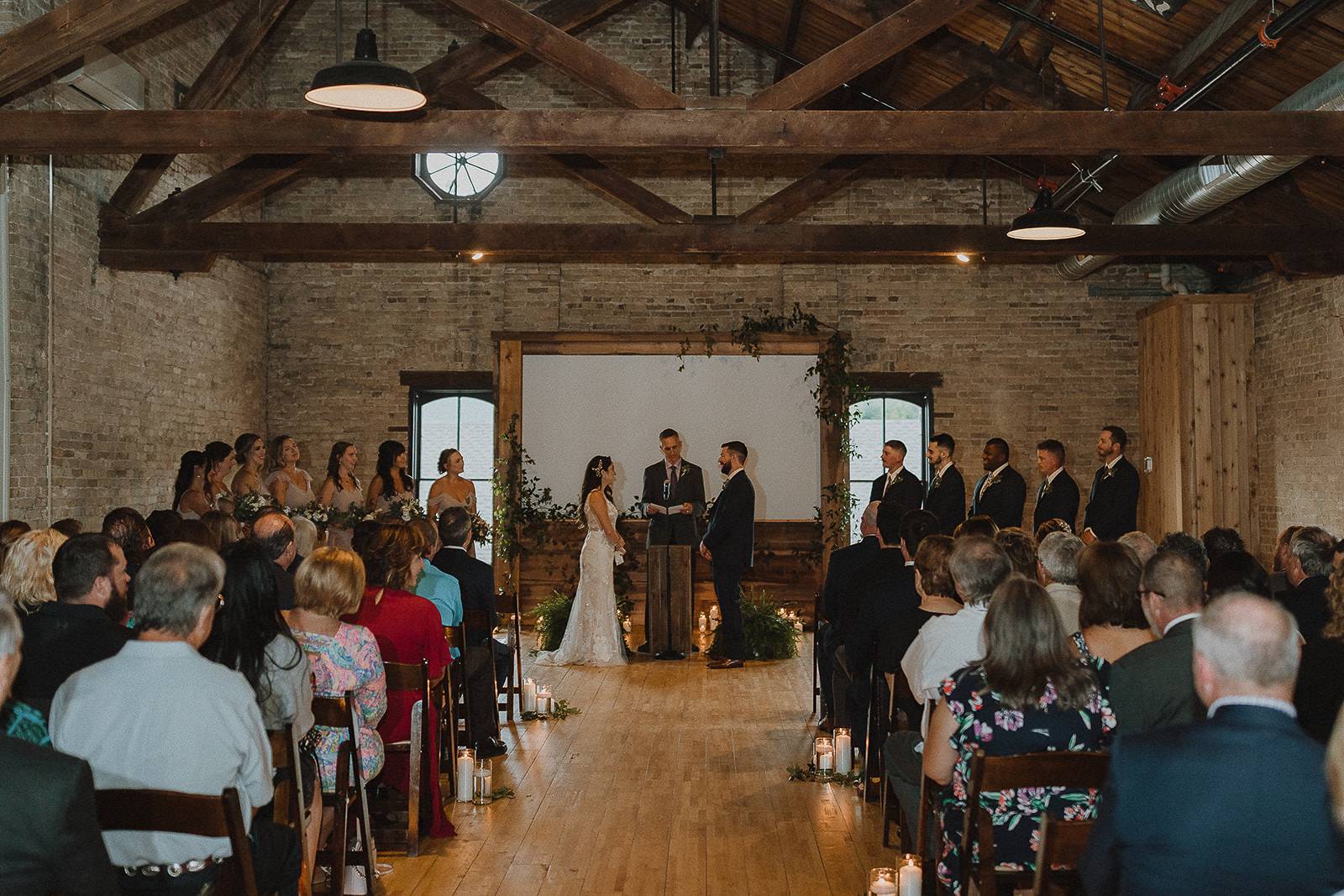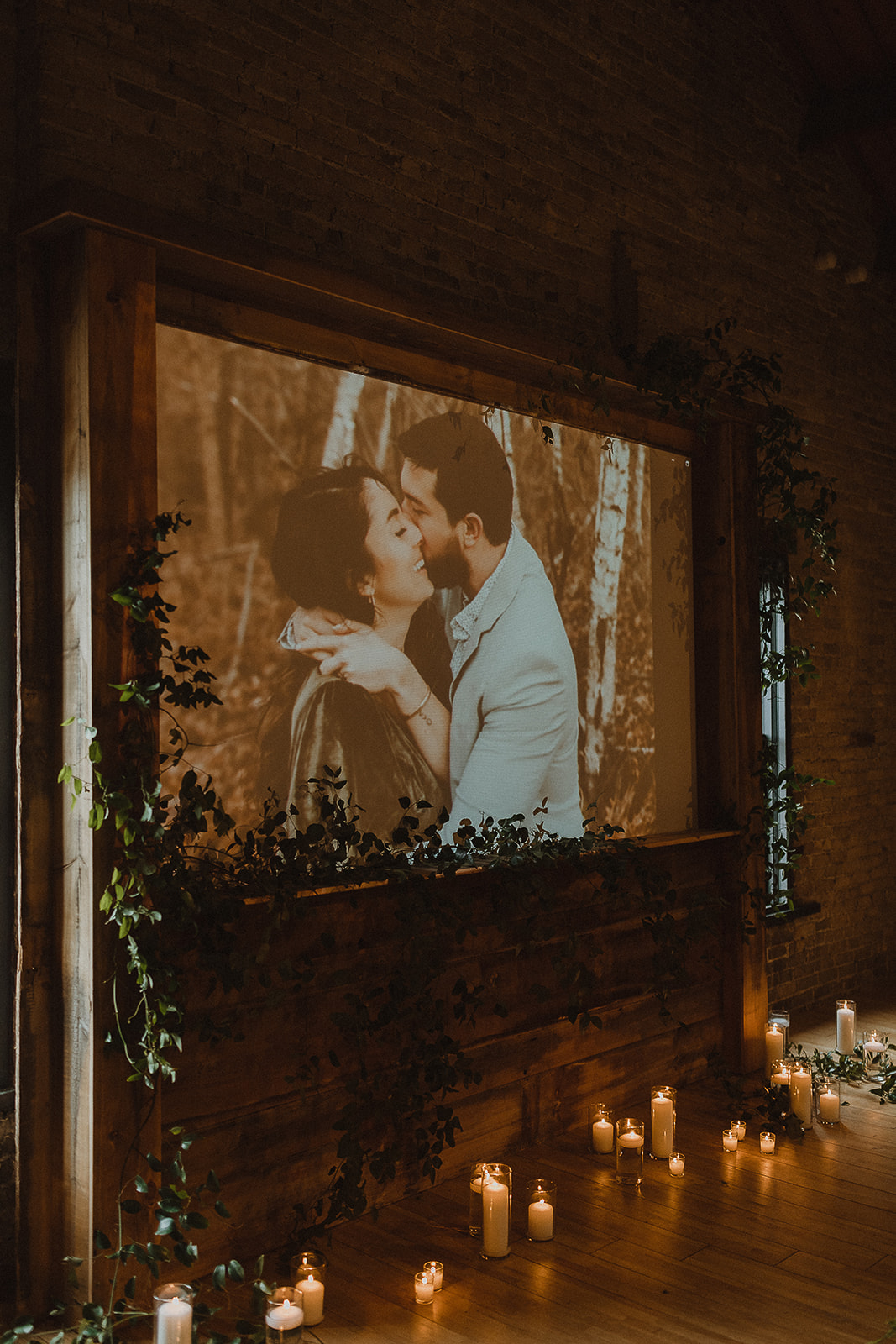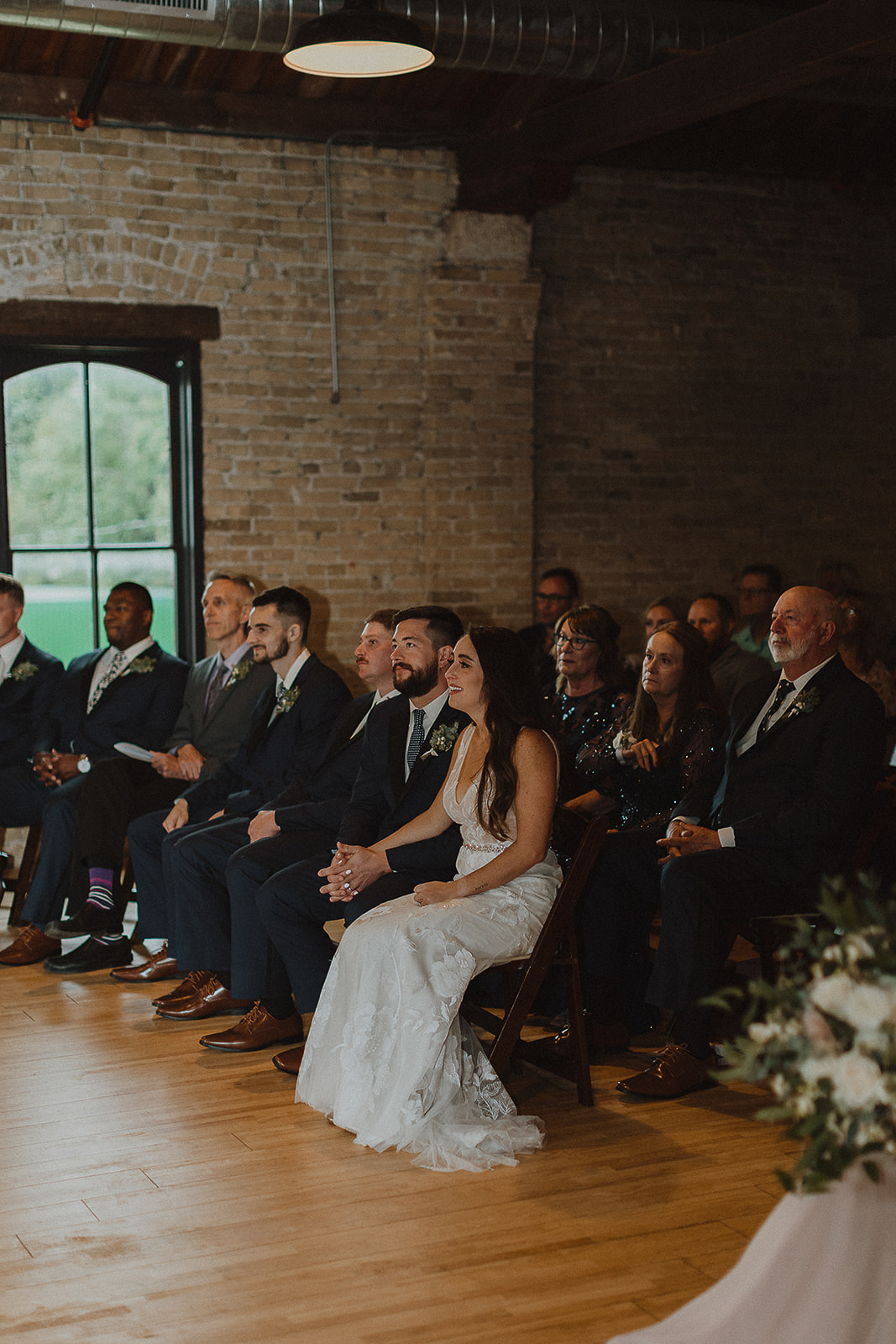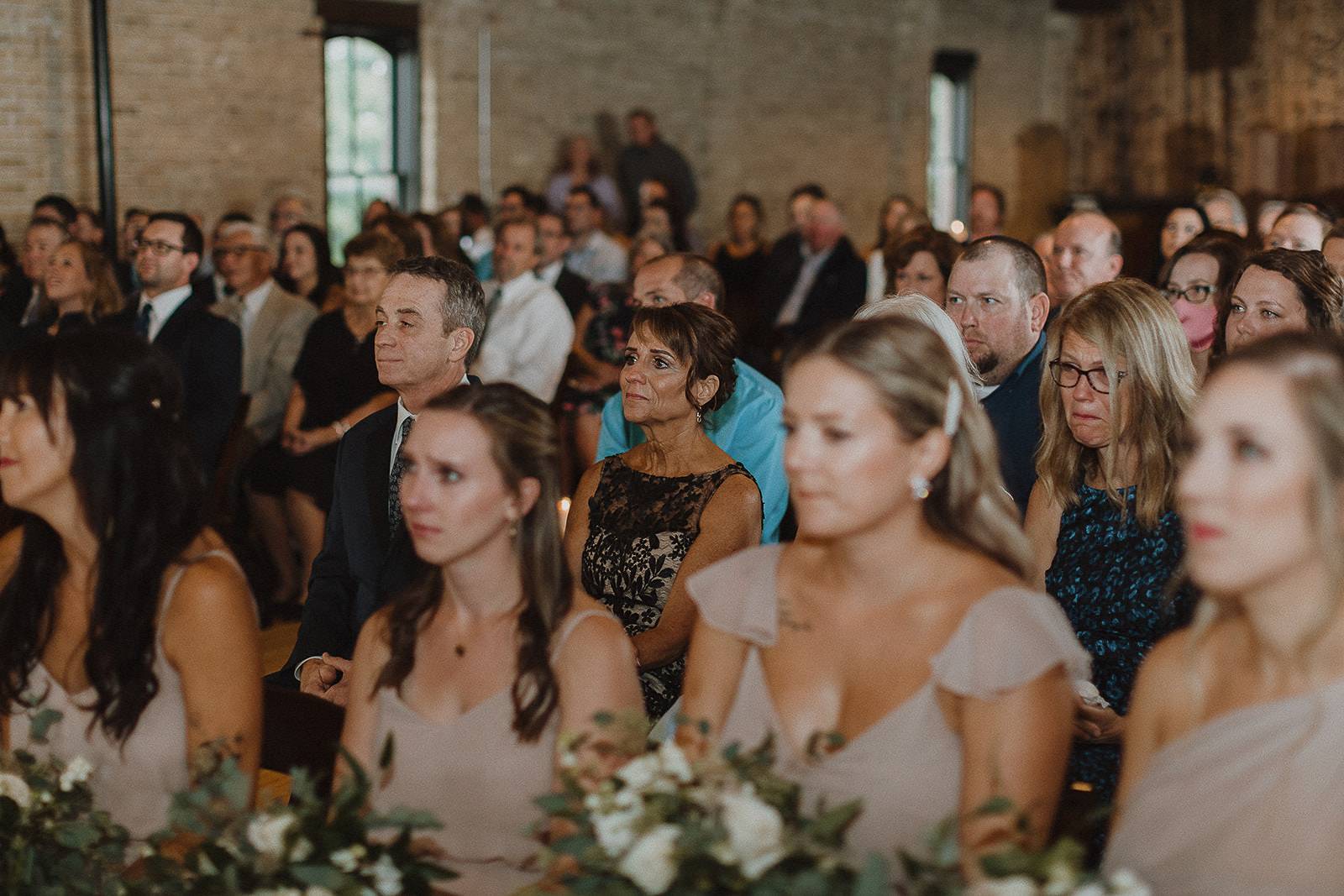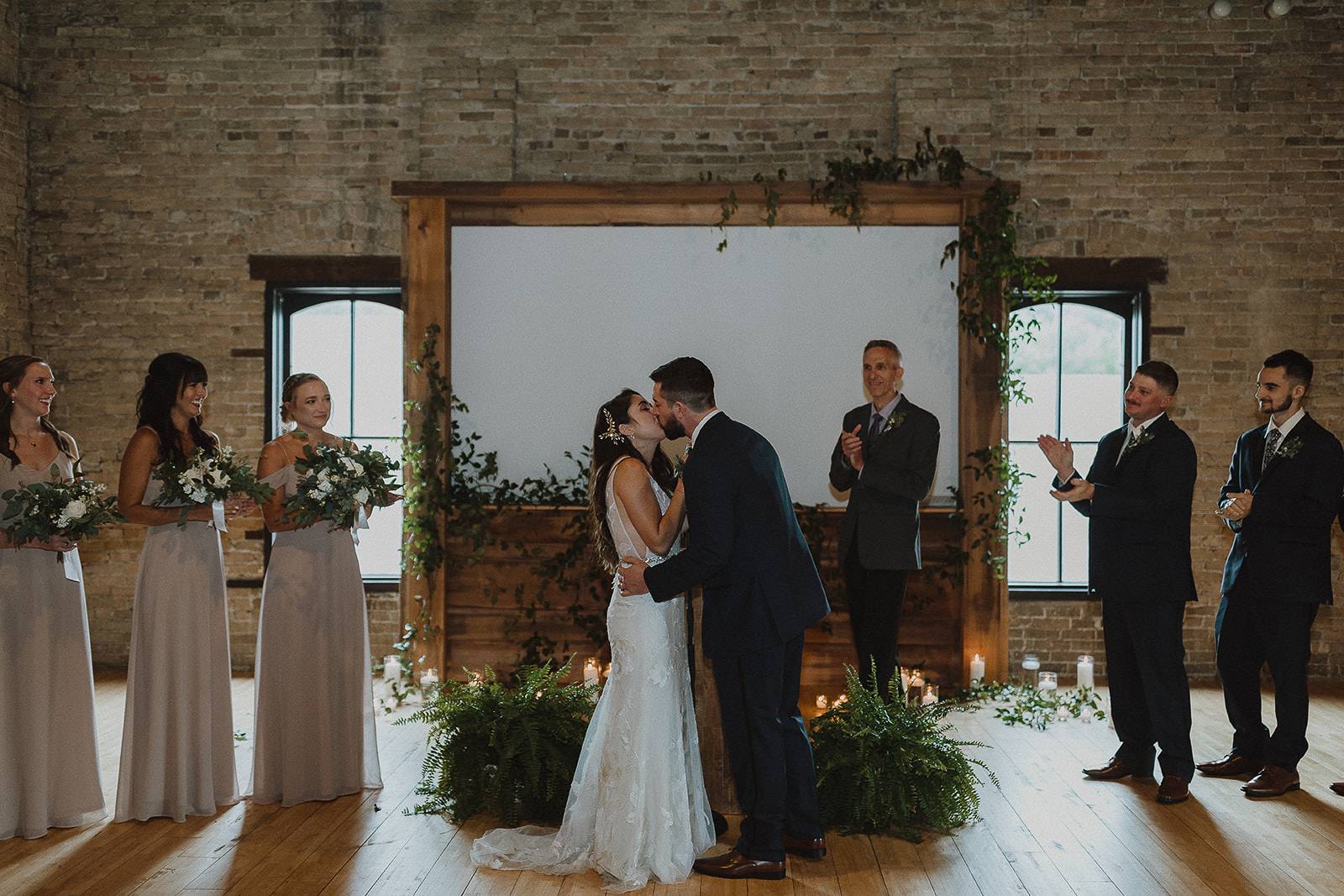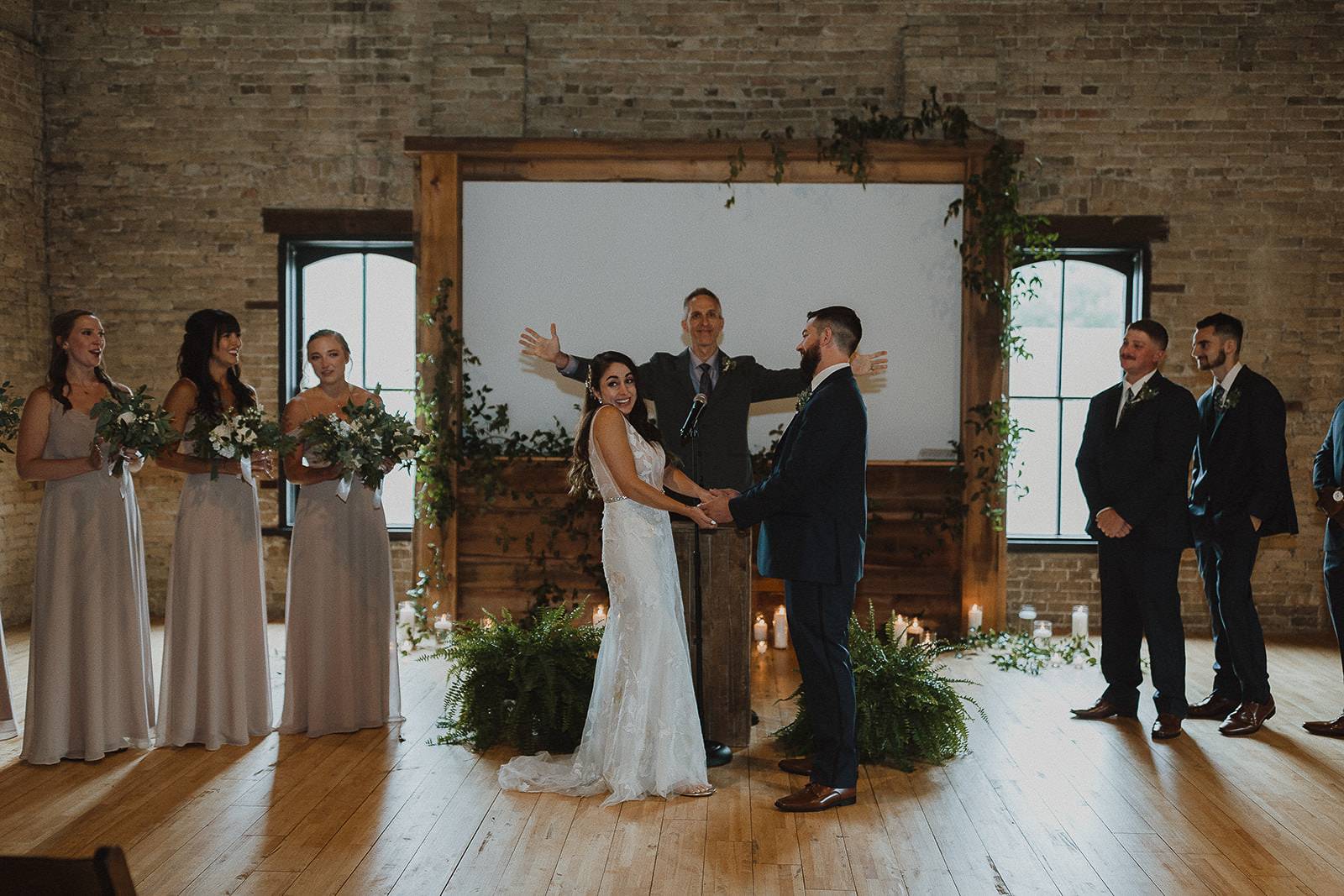 WHAT WAS YOUR WEDDING COLOR PALETTE? Emerald, taupe, and navy blue.
DESCRIBE YOUR WEDDING FLOWERS: So pretty! Jamae with the Lageret did such a great job. I wanted simple white and green, and she nailed it. She even had these "snowberry" things in there that I thought for sure were fake- they were SO pretty!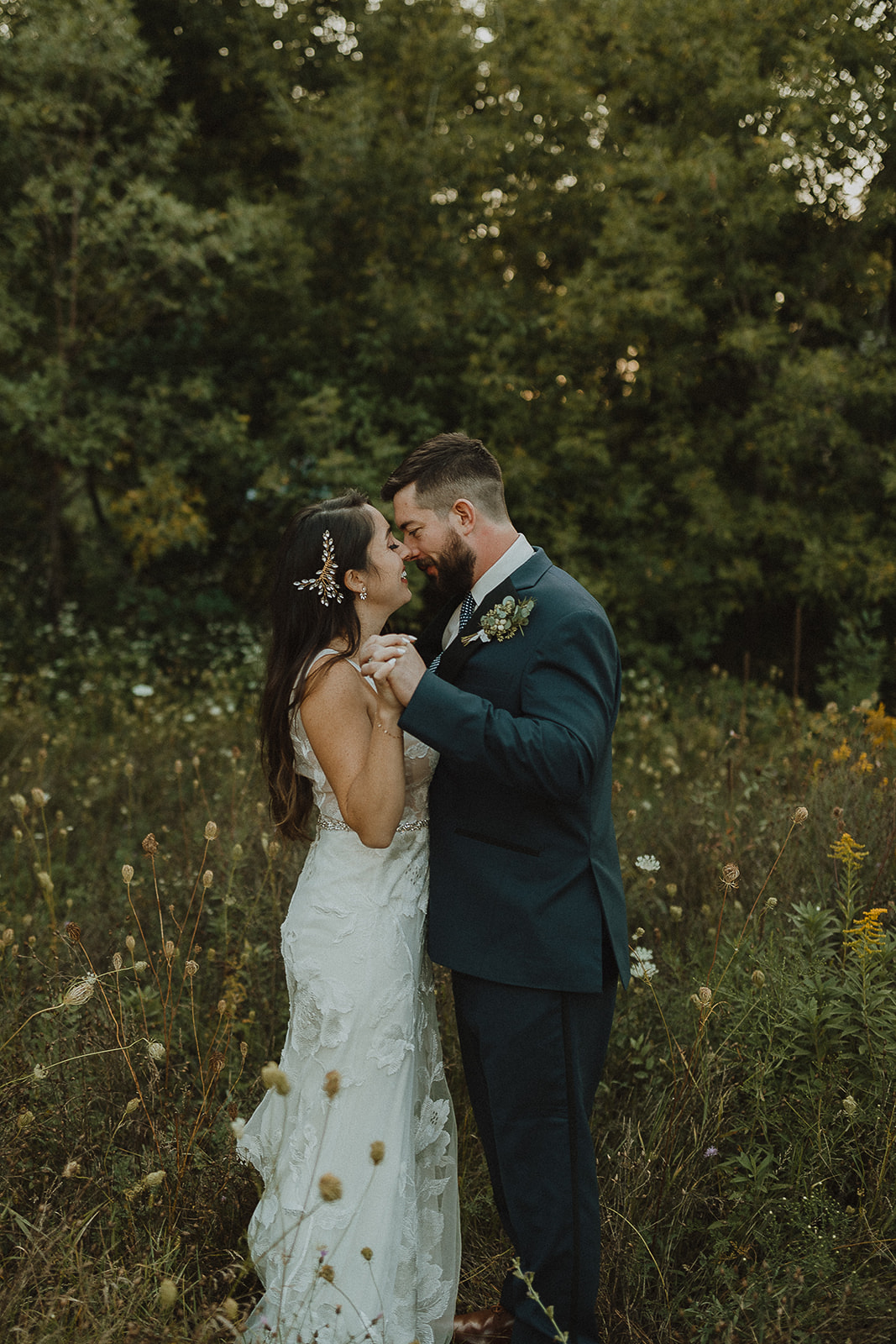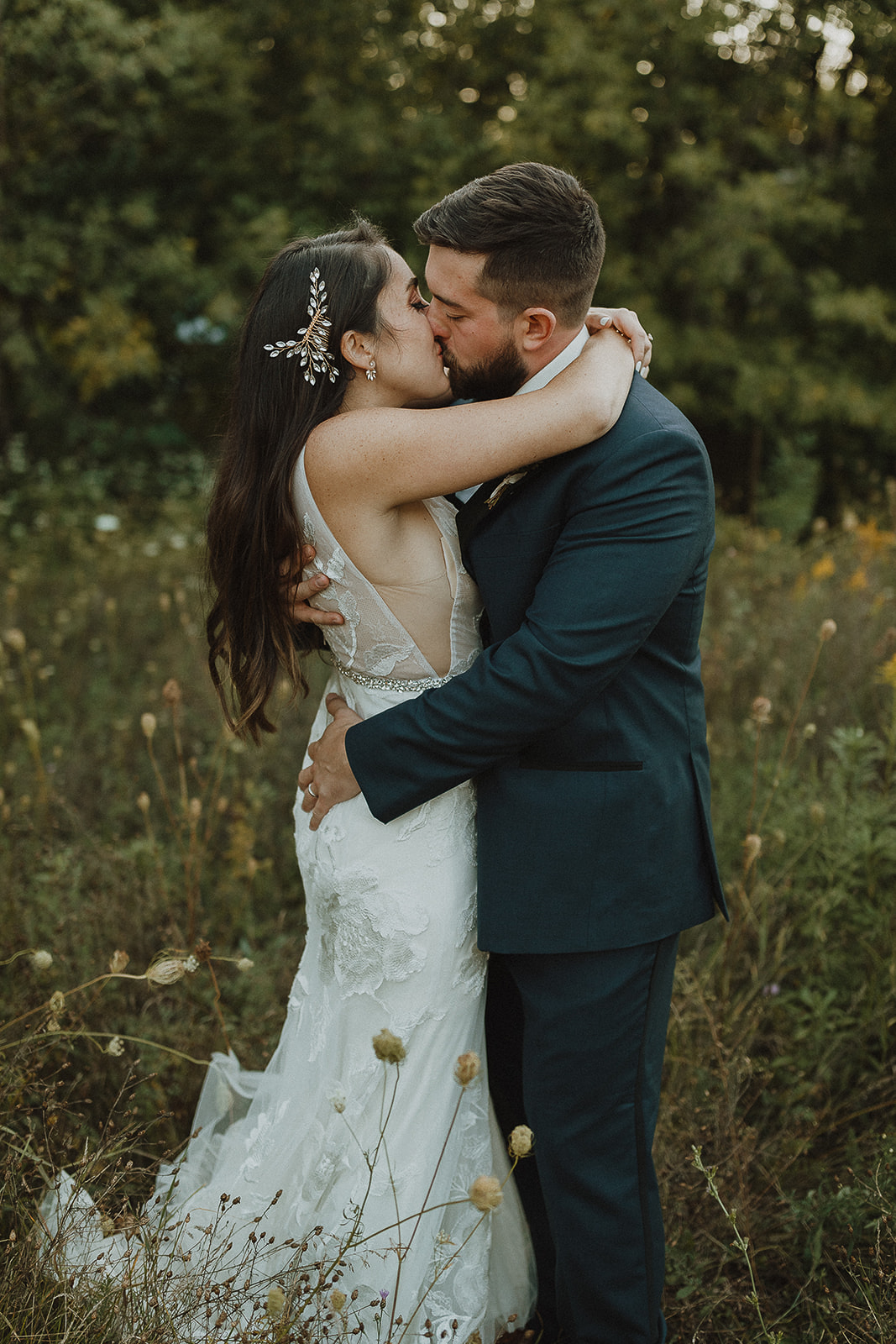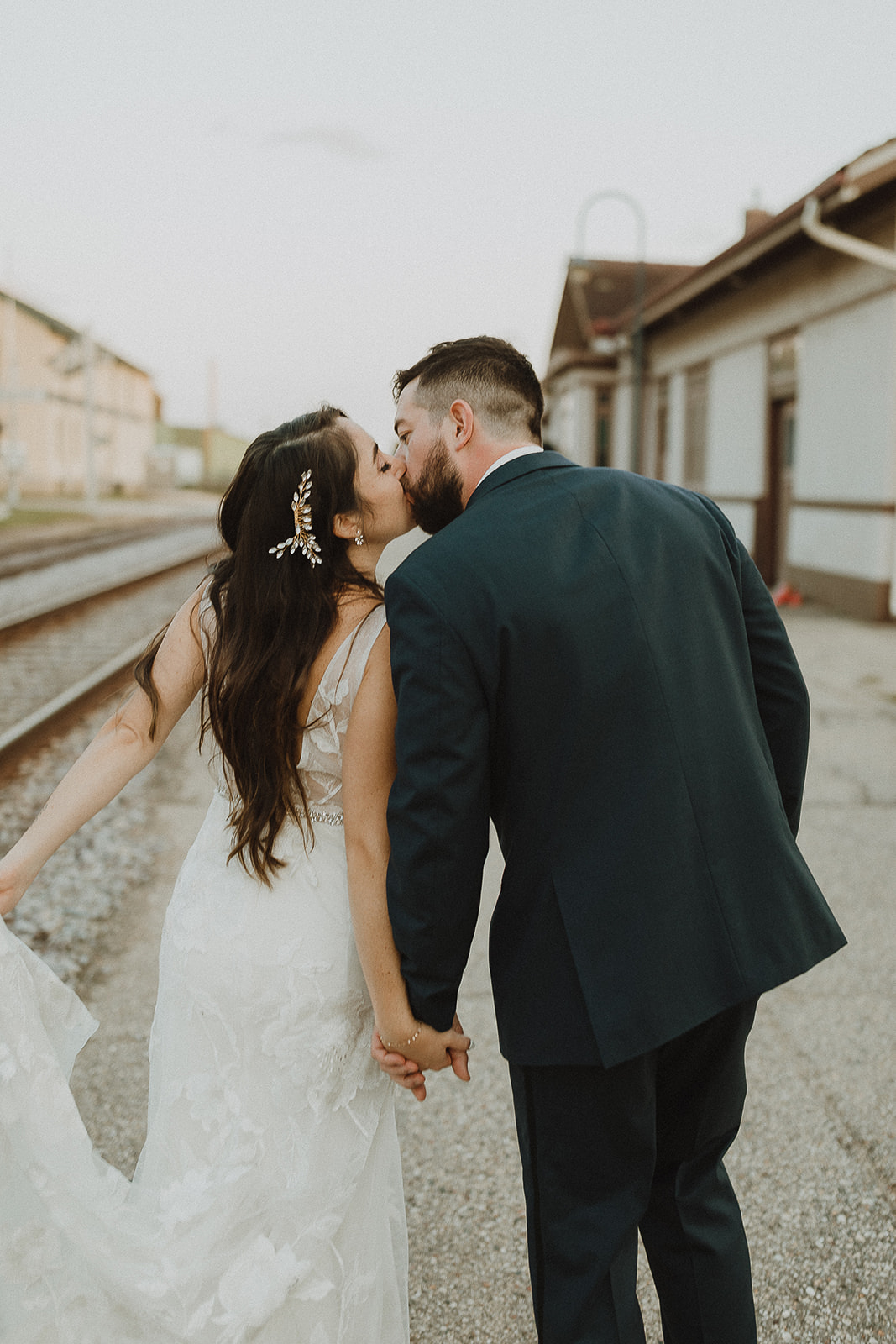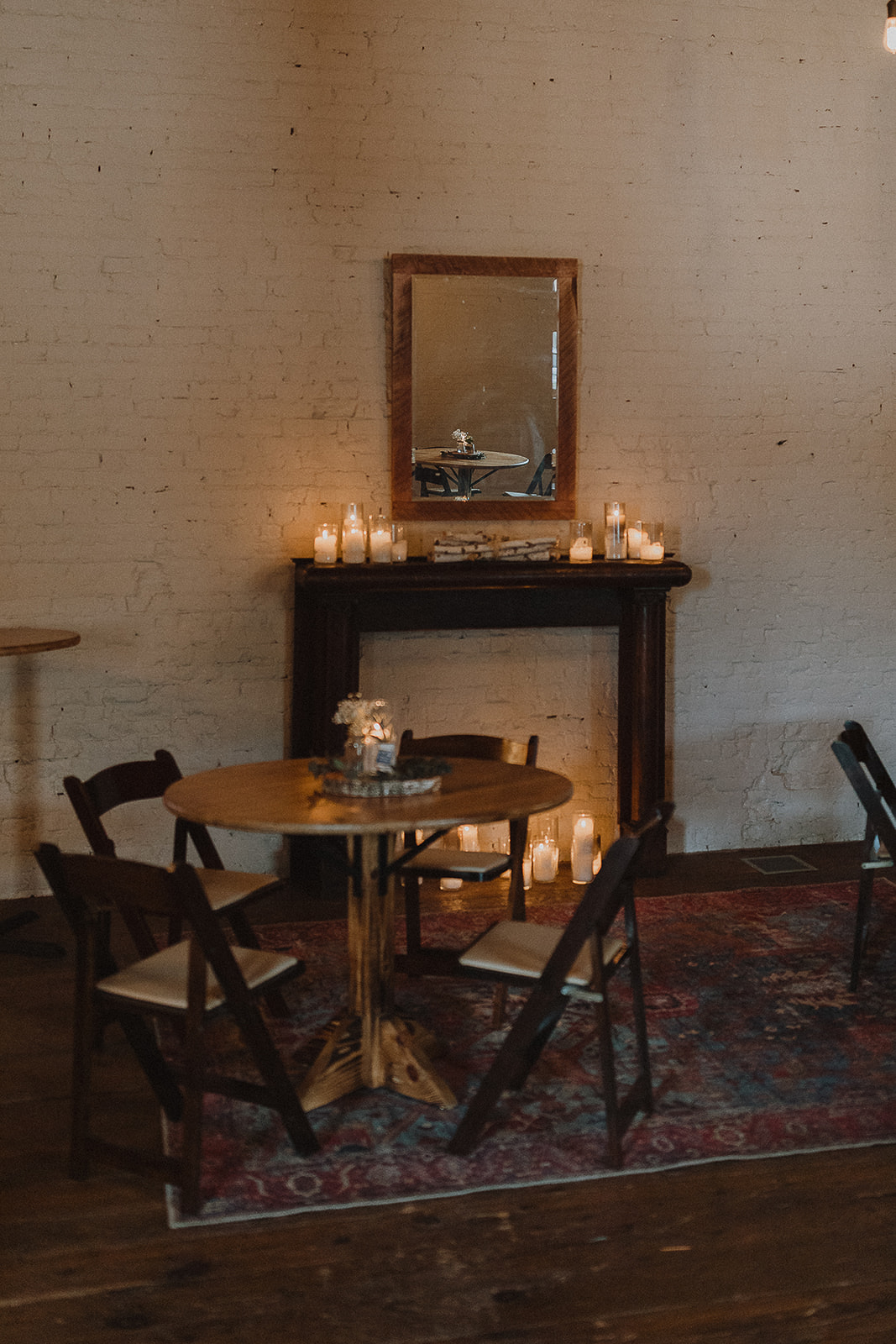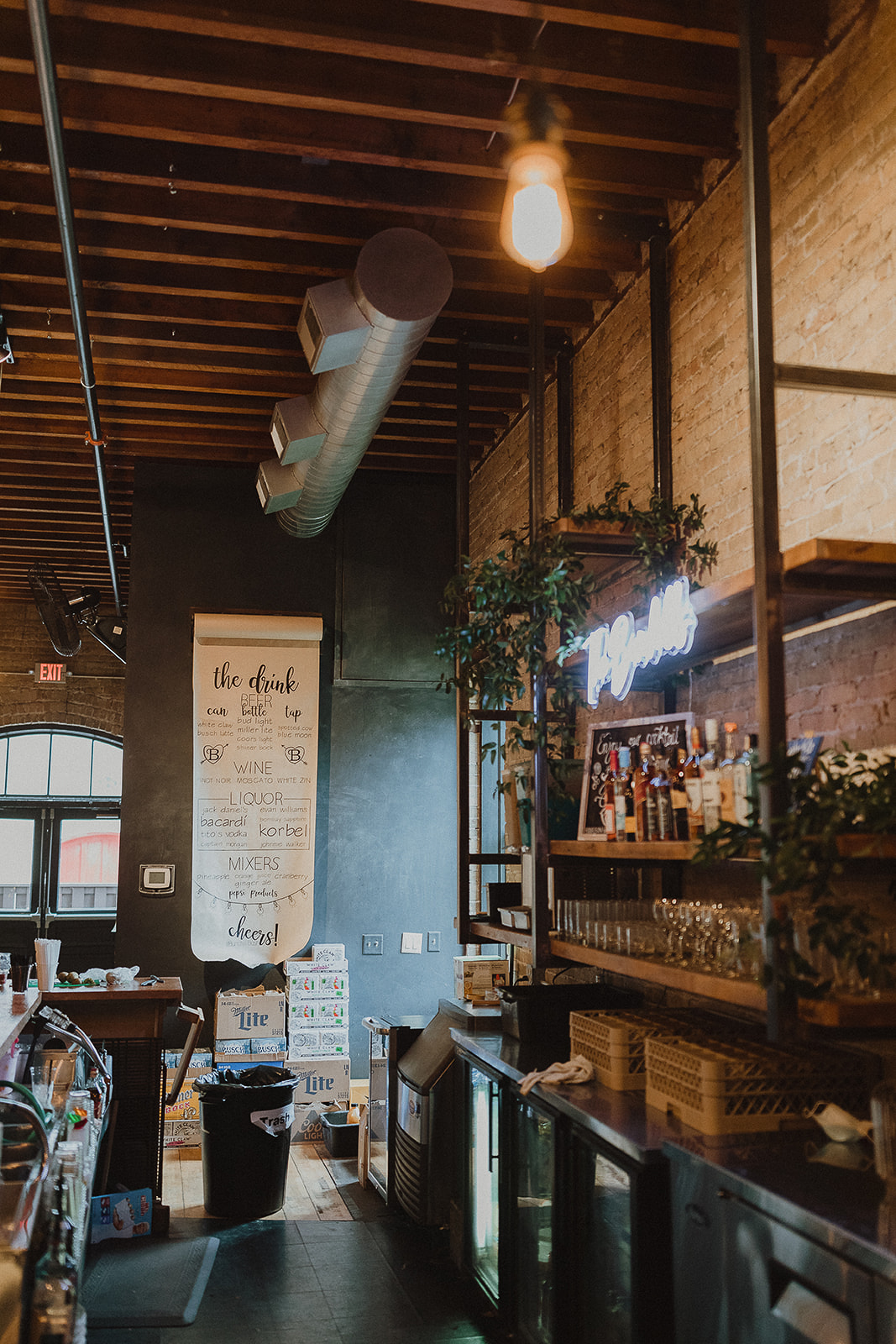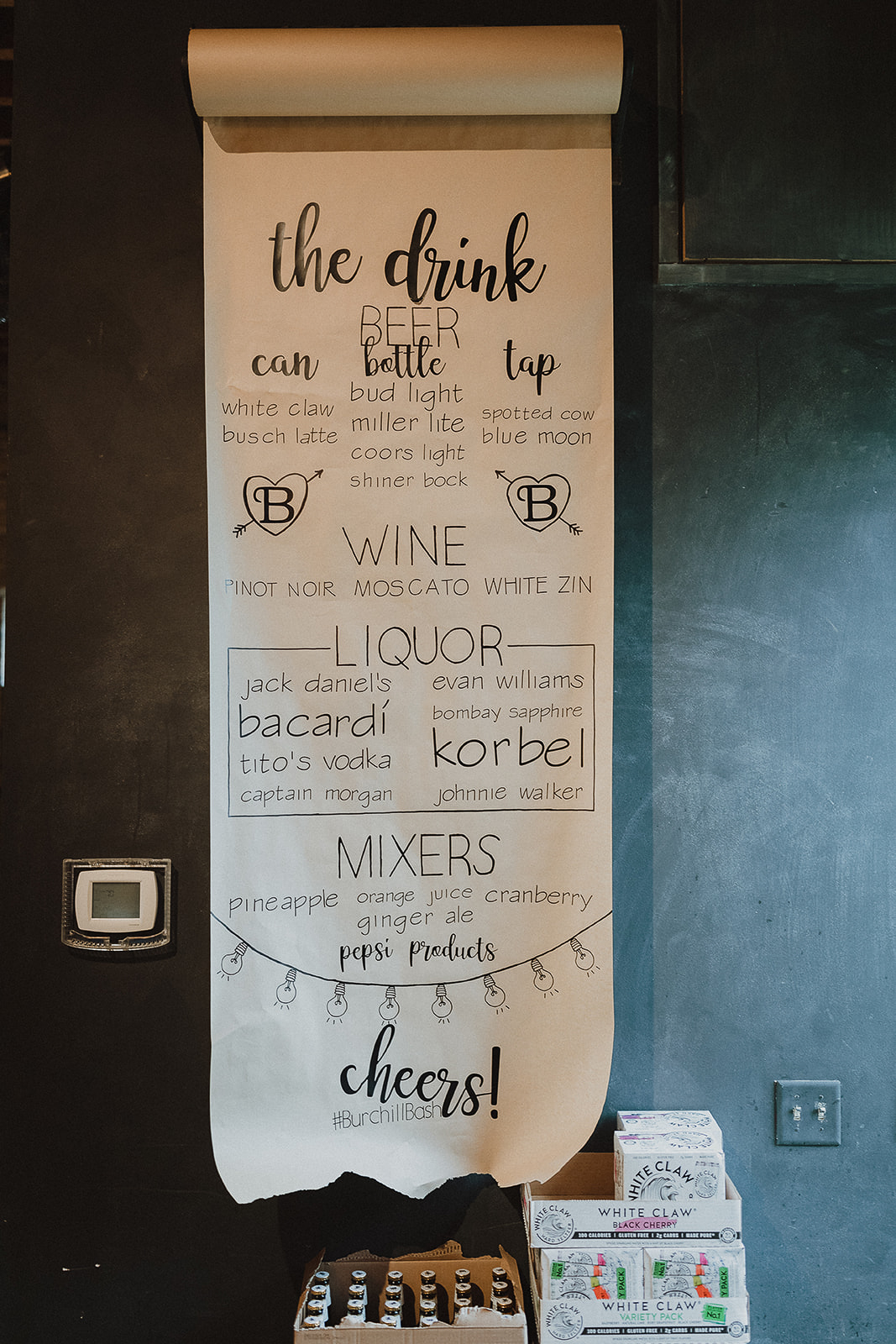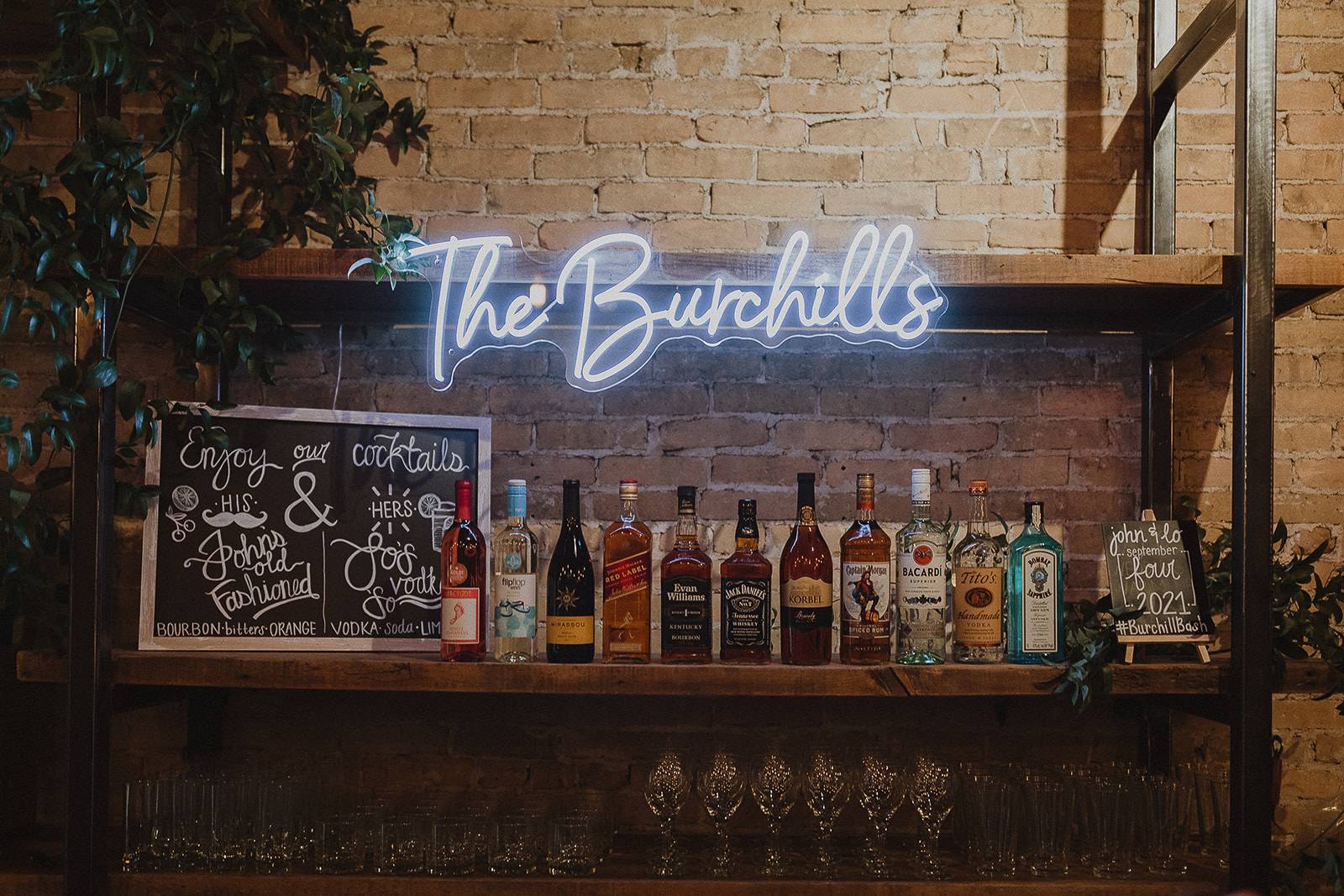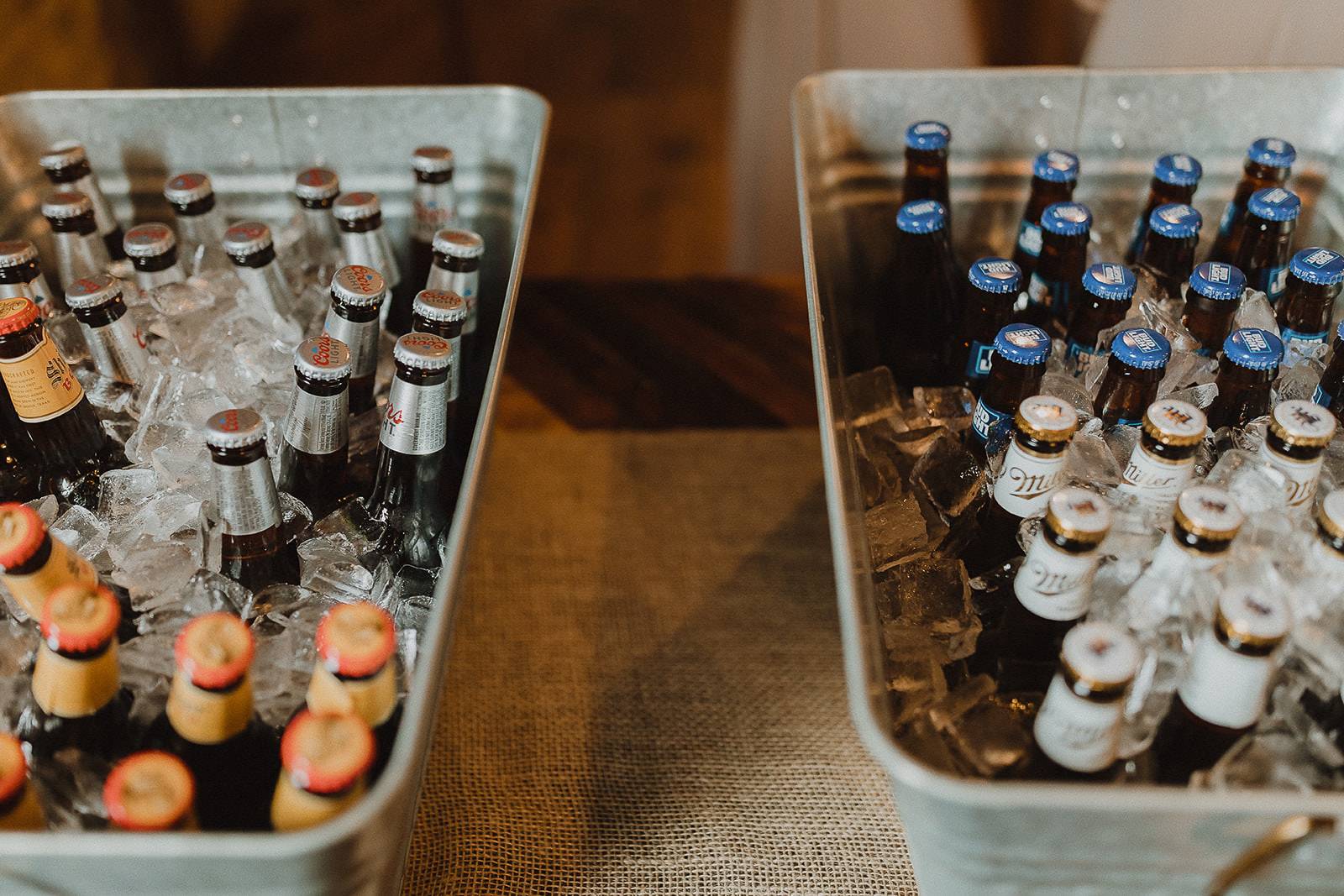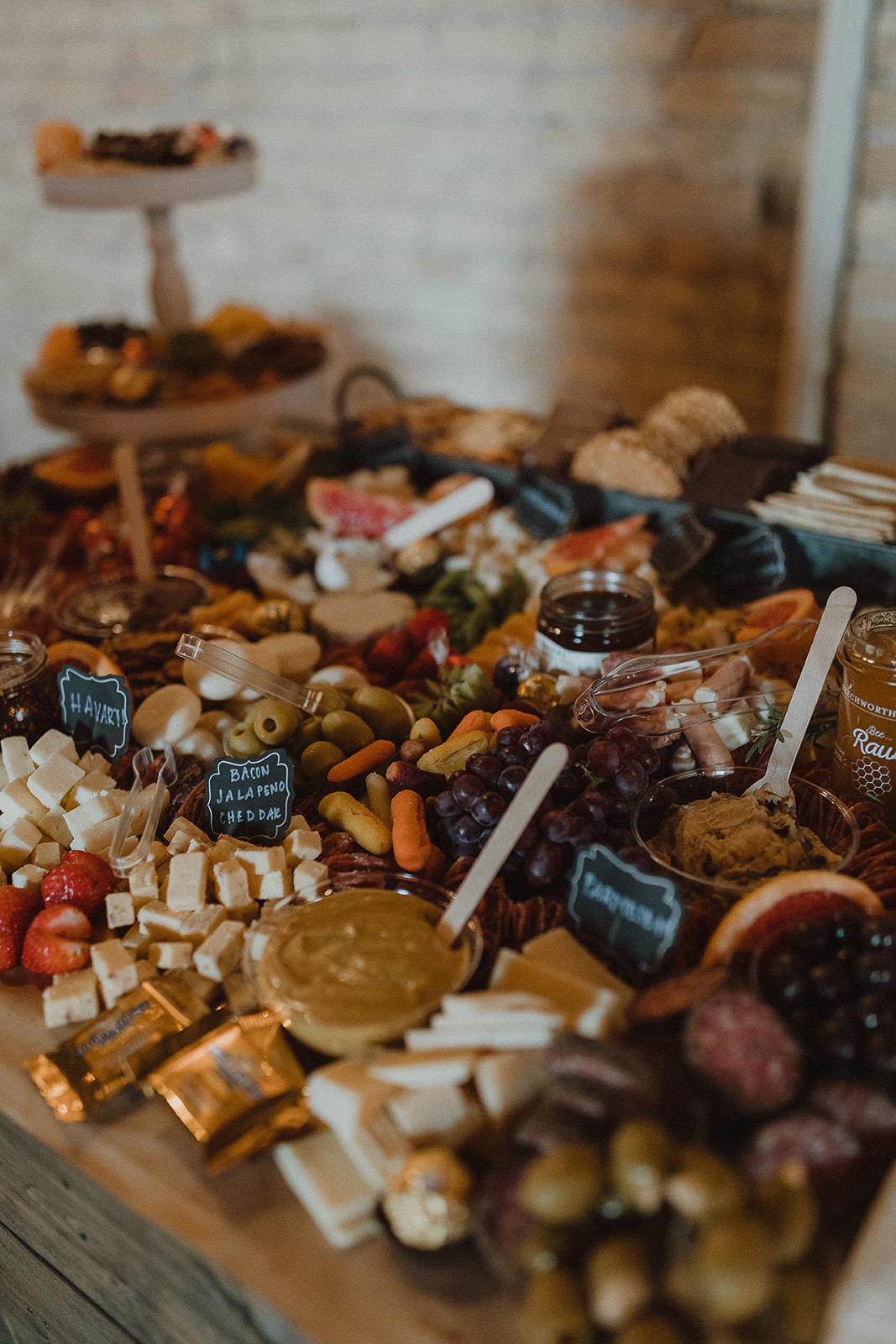 WHAT WAS YOUR INSPIRATION/DESIGN CONCEPT FOR YOUR OVERALL CEREMONY AND RECEPTION DECOR? I wanted people to have fun, so every decision was made based on a fun factor, haha! Food and drinks were really important.
As for a theme, I would say elegant but rustic. Our last name is Burchill, and everyone knows how much we love our land, so we used a lot of birch tree decor with the help of my dad's craftsmanship!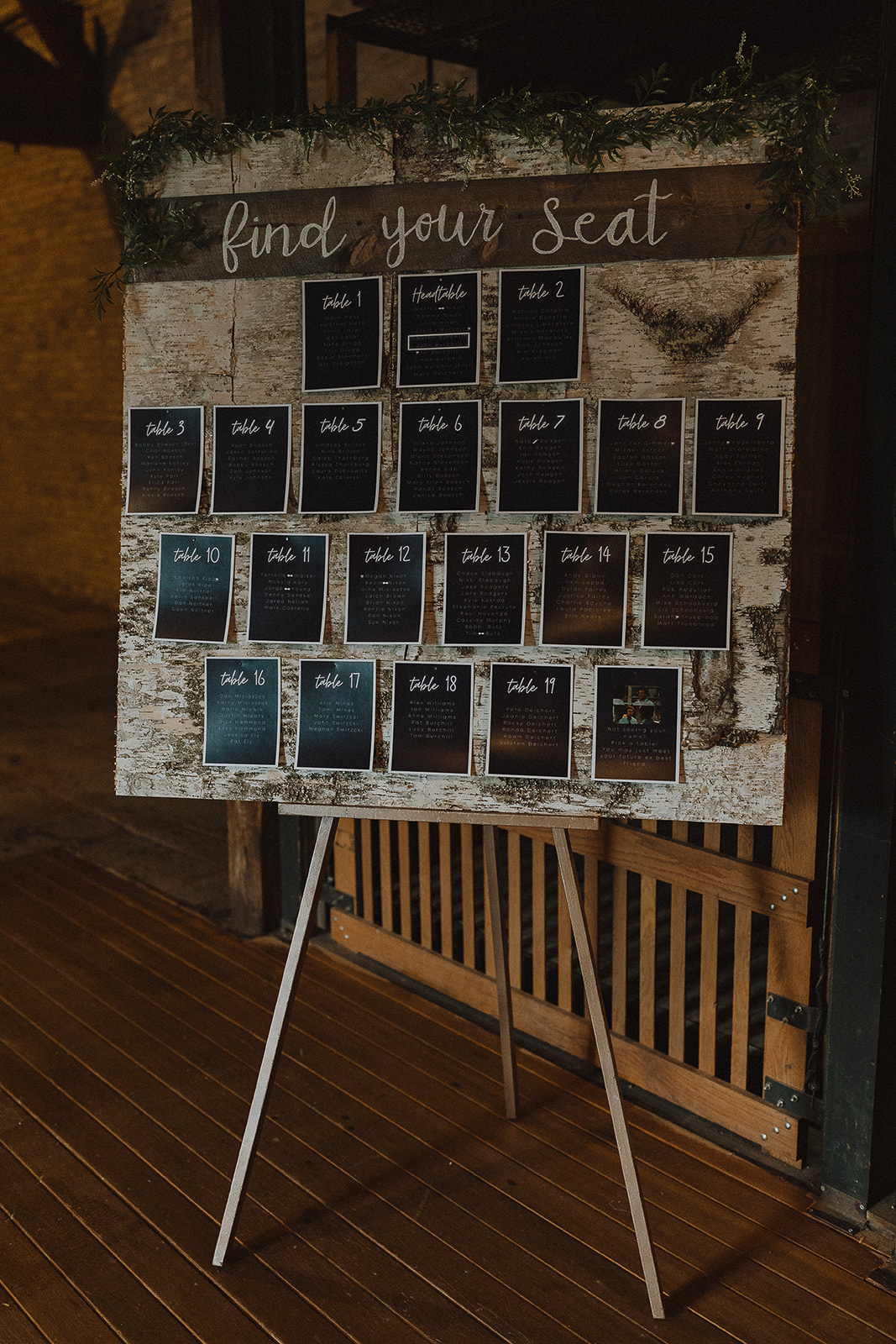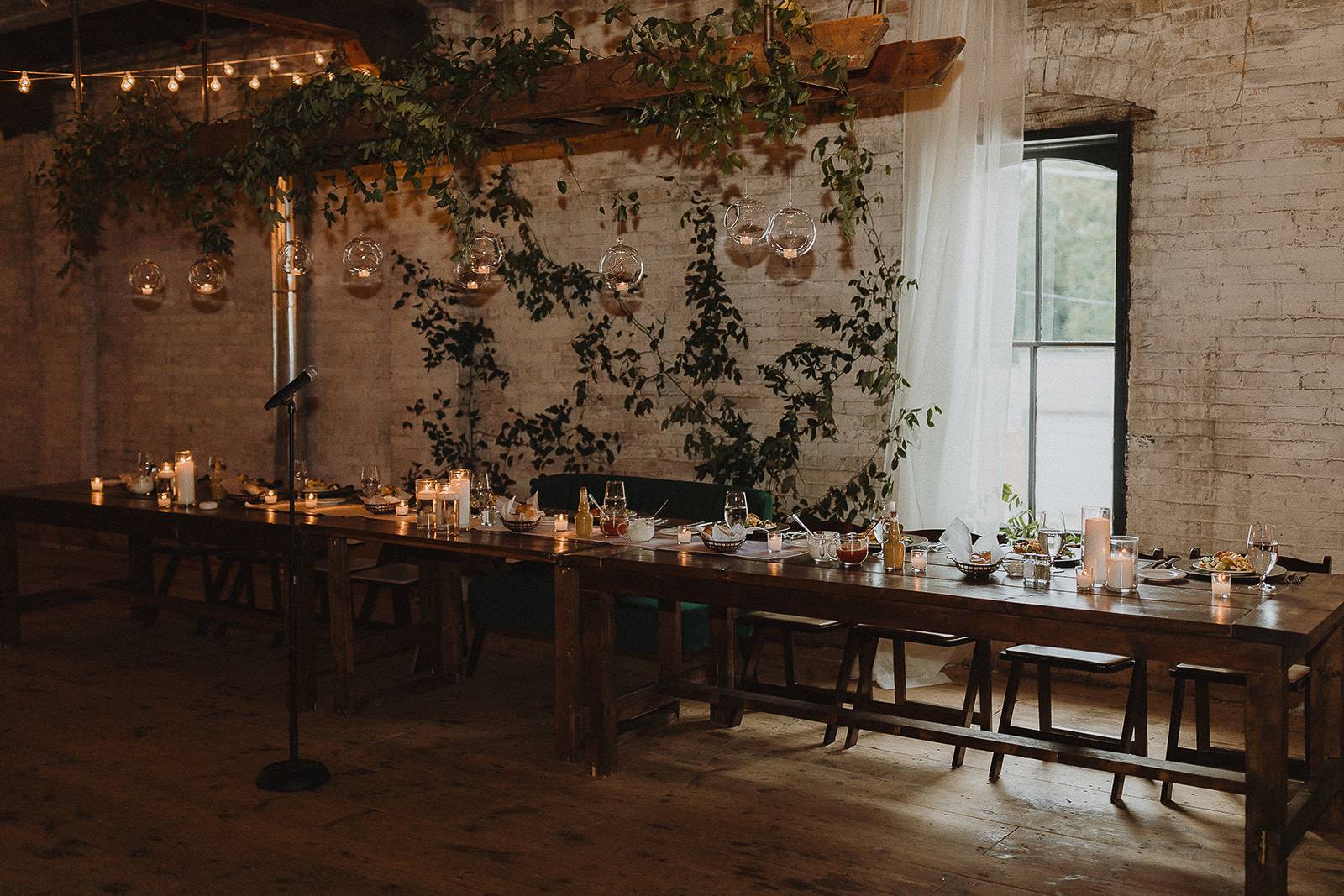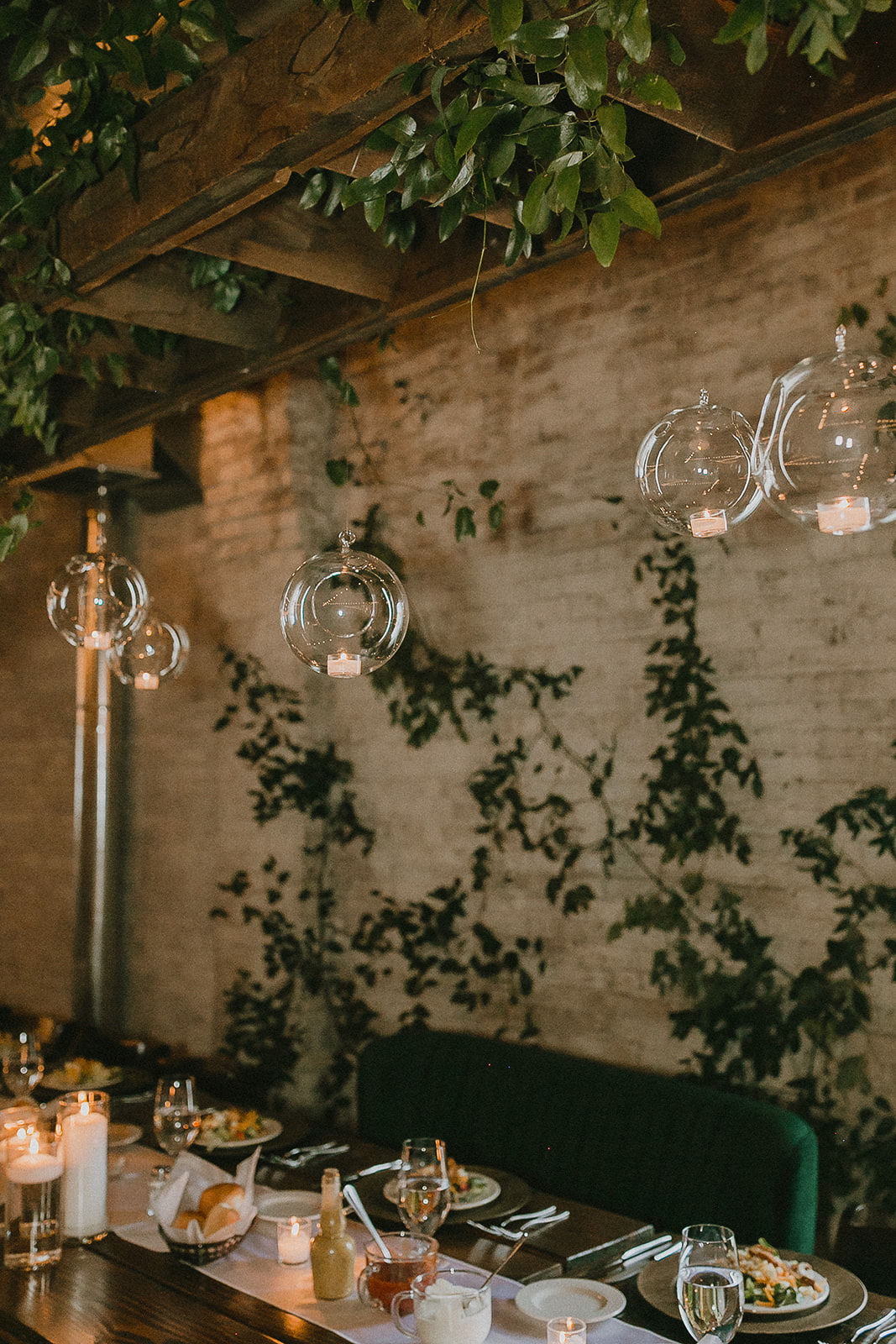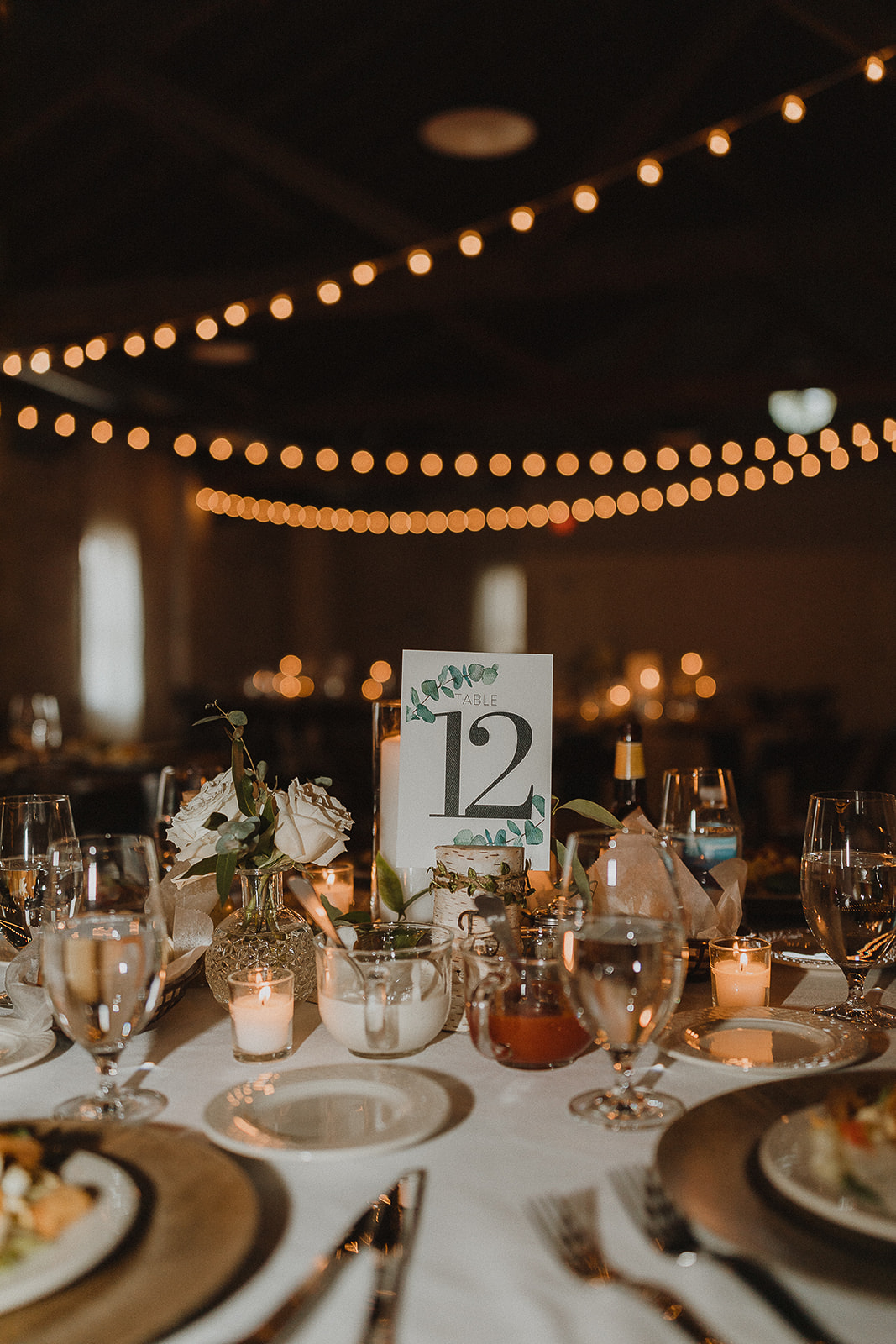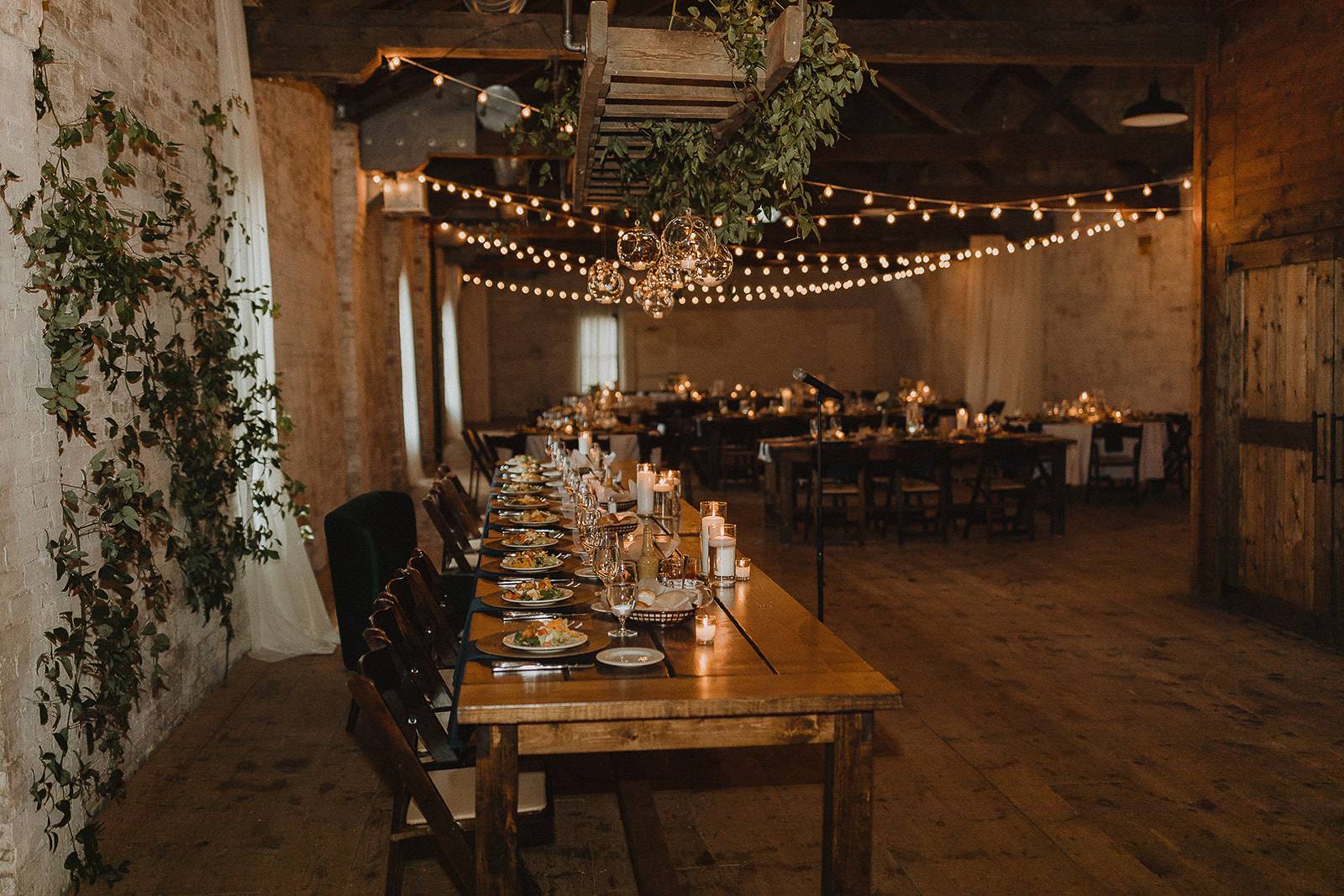 DID YOU USE ANY SPECIALTY CHAIRS, LINENS, CHARGERS, GLASSWARE, OR DINNERWARE? My mom found an emerald green loveseat for John and me to sit on for dinner, which was so cool! She also found the plates from Home Depot, and we had to go to like four different stores to find enough! We also had charger plates all over so that guests could keep their phones charged and ready!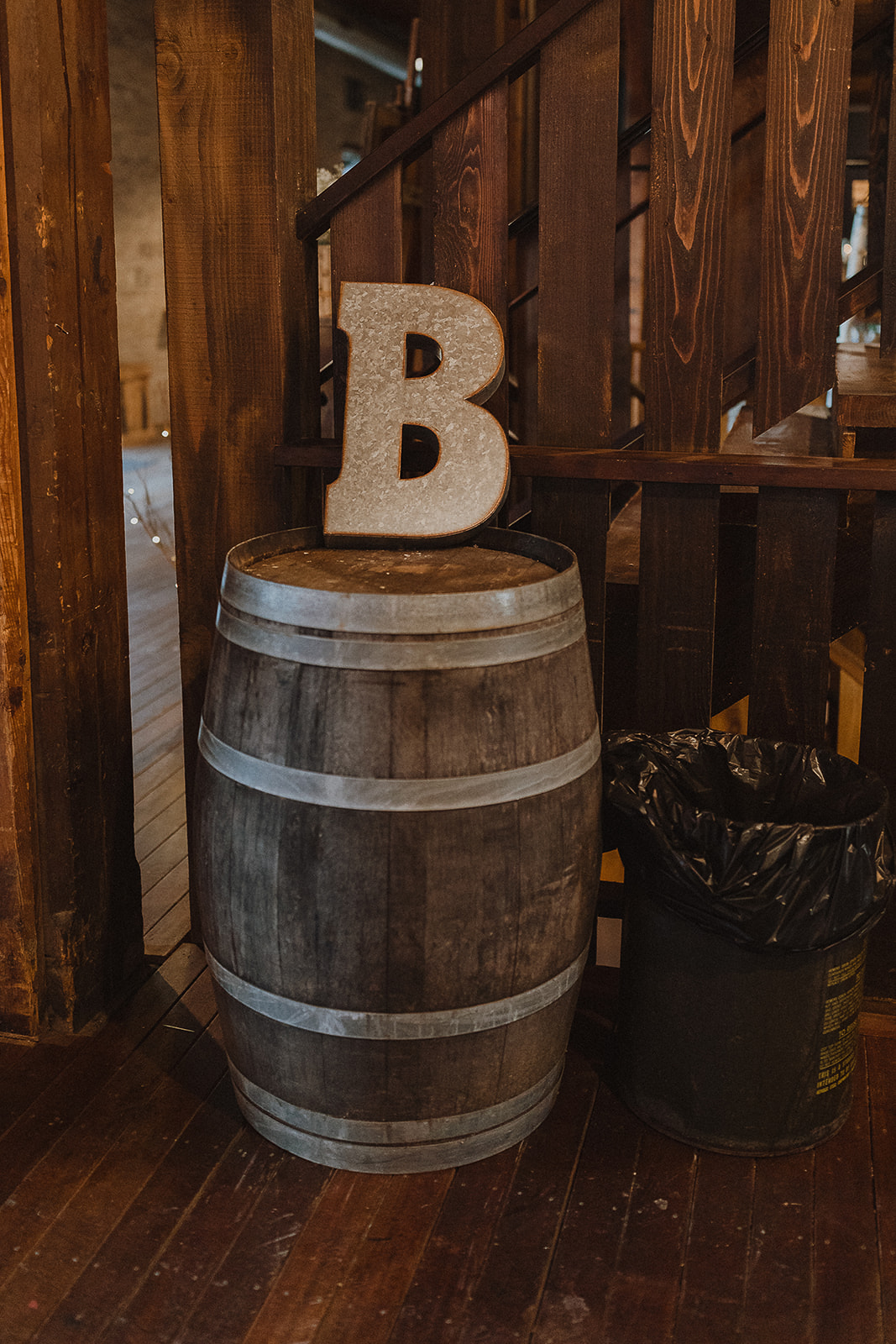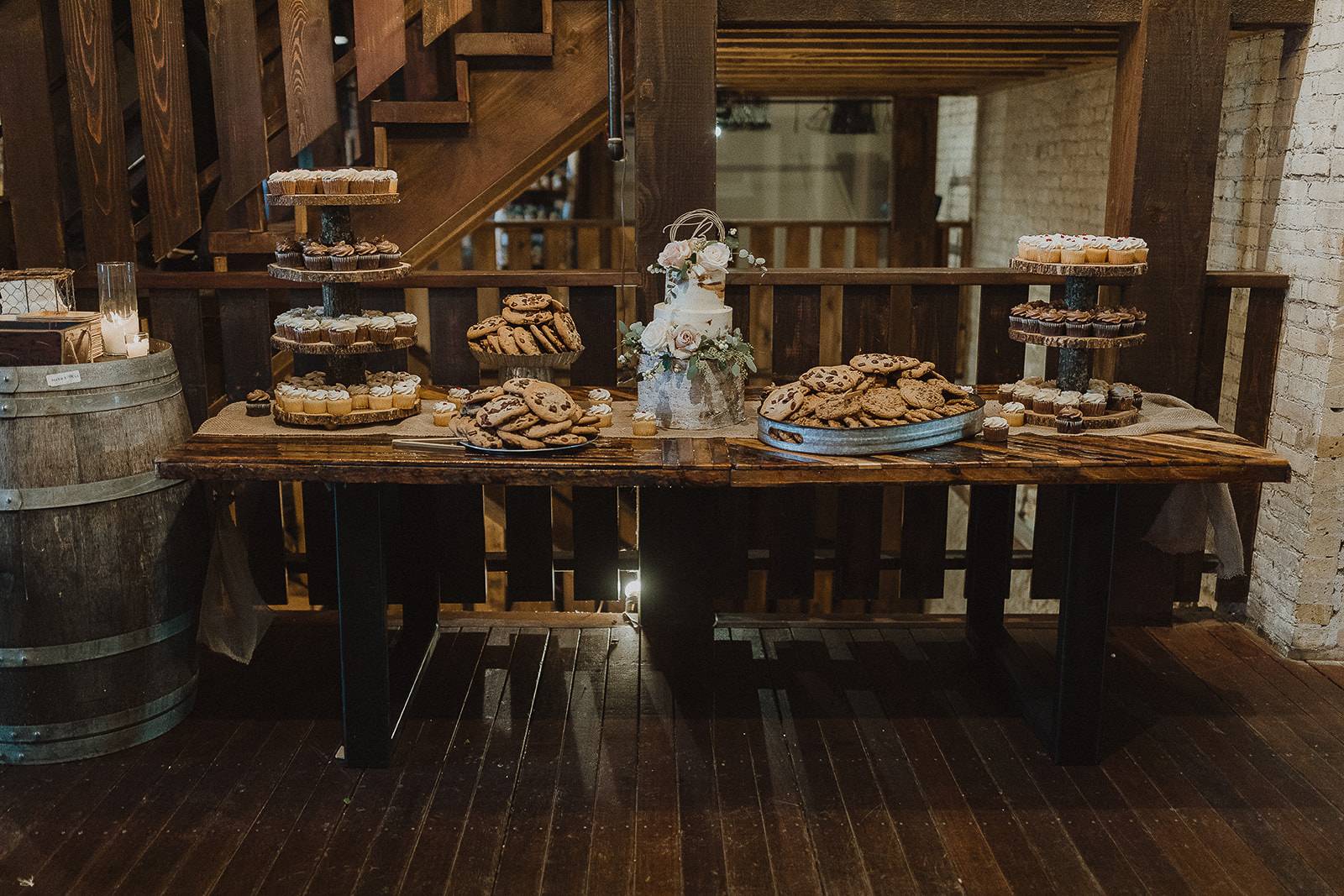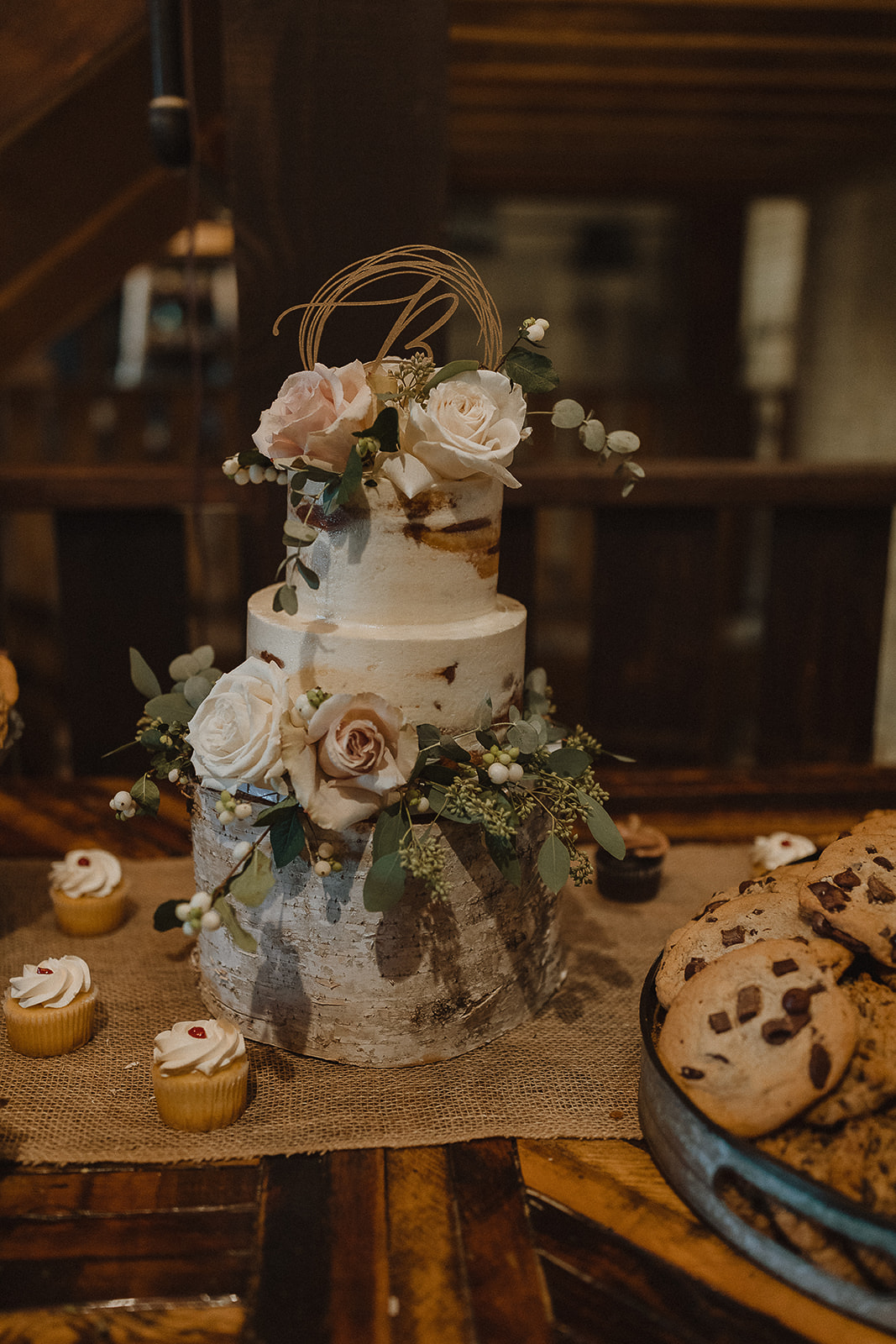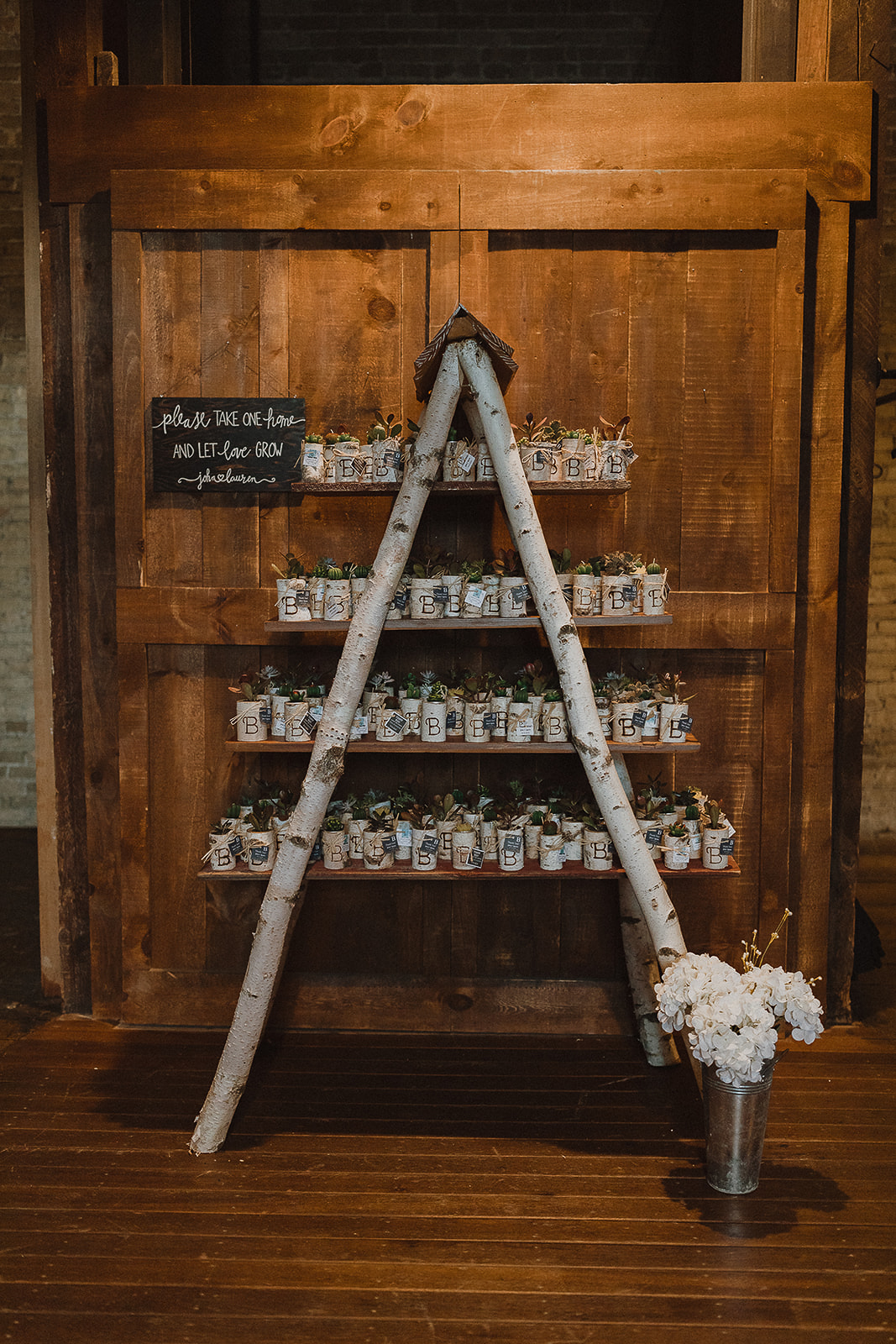 TELL US ABOUT THE FOOD, DESSERT, AND ANY SPECIALTY BEVERAGES ON THE MENU: YUM- still drooling just thinking about it. My whole family works for Texas Roadhouse, so we had them cater the wedding. Salmon, chicken, prime rib, the works! Complete with the famous rolls and honey cinnamon butter. We had a WELL-stocked bar. Remember, full bellies and fun was our #1 priority!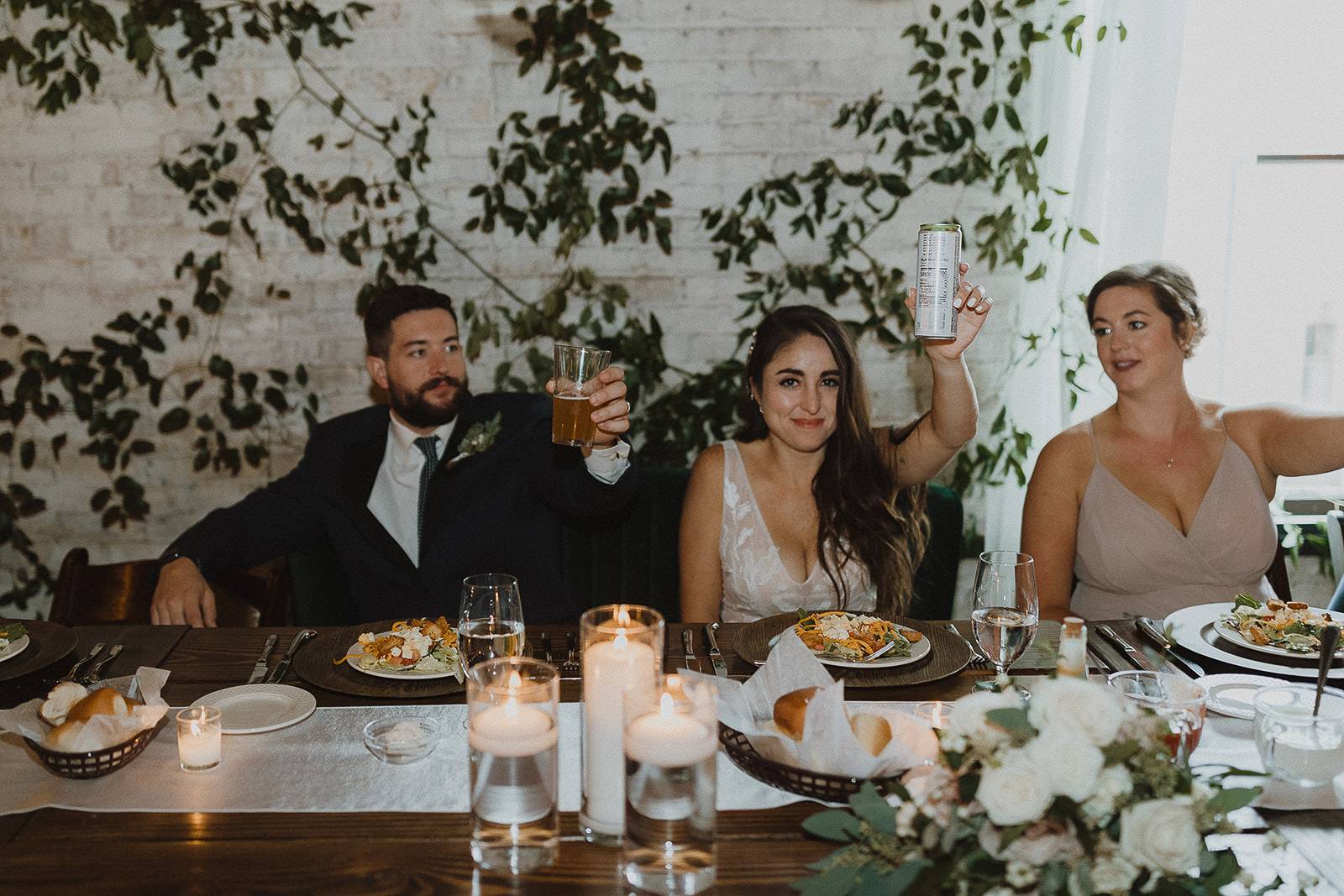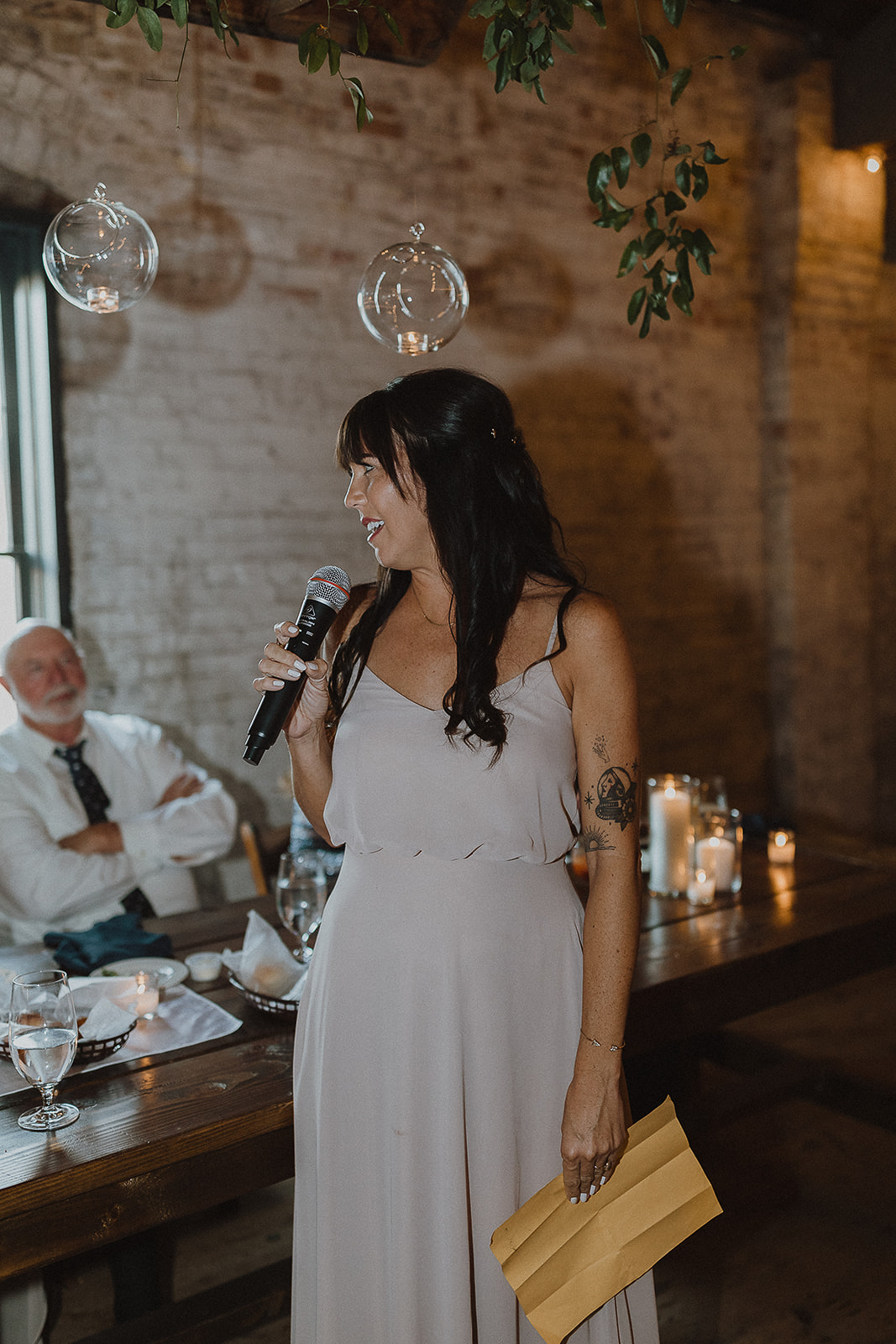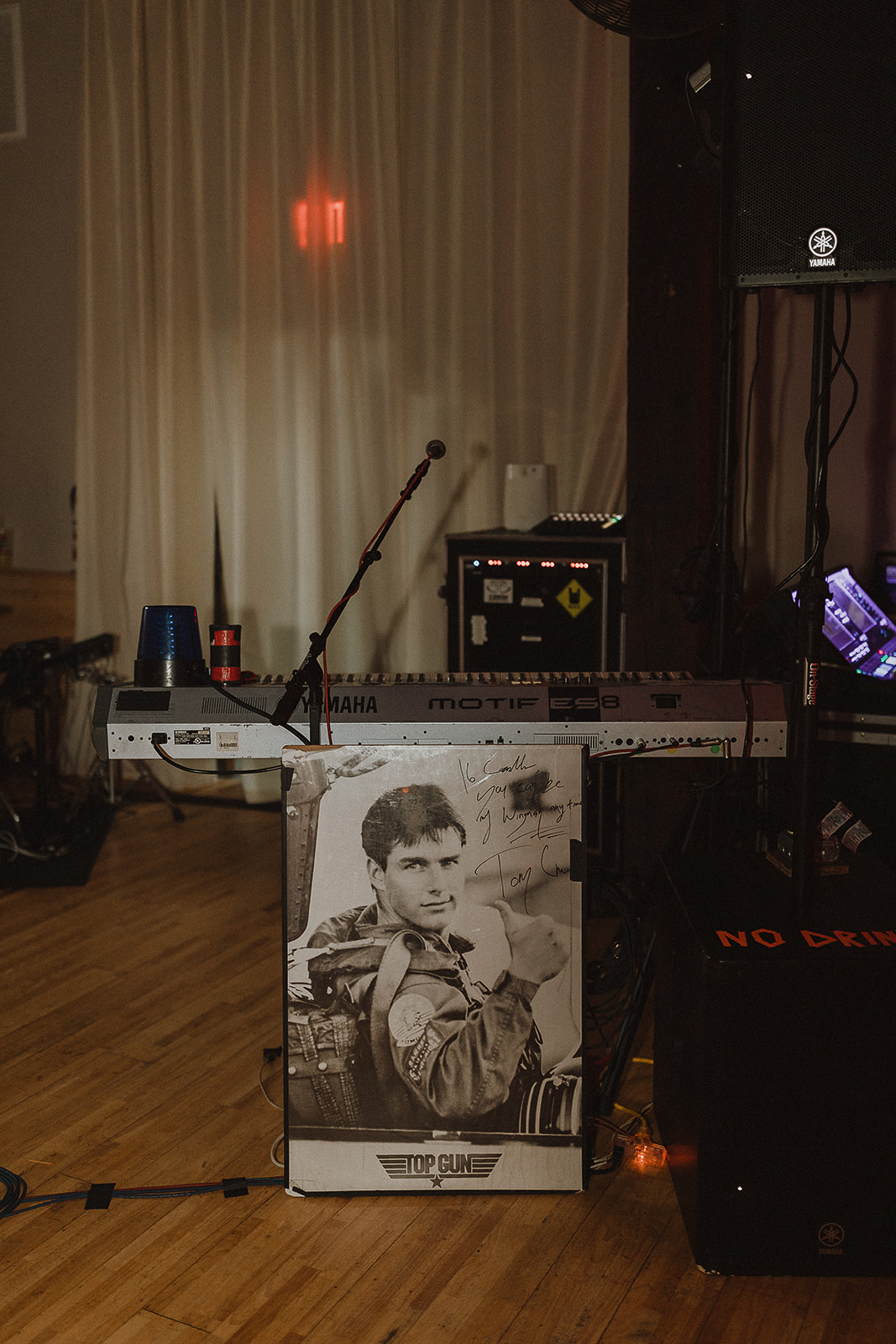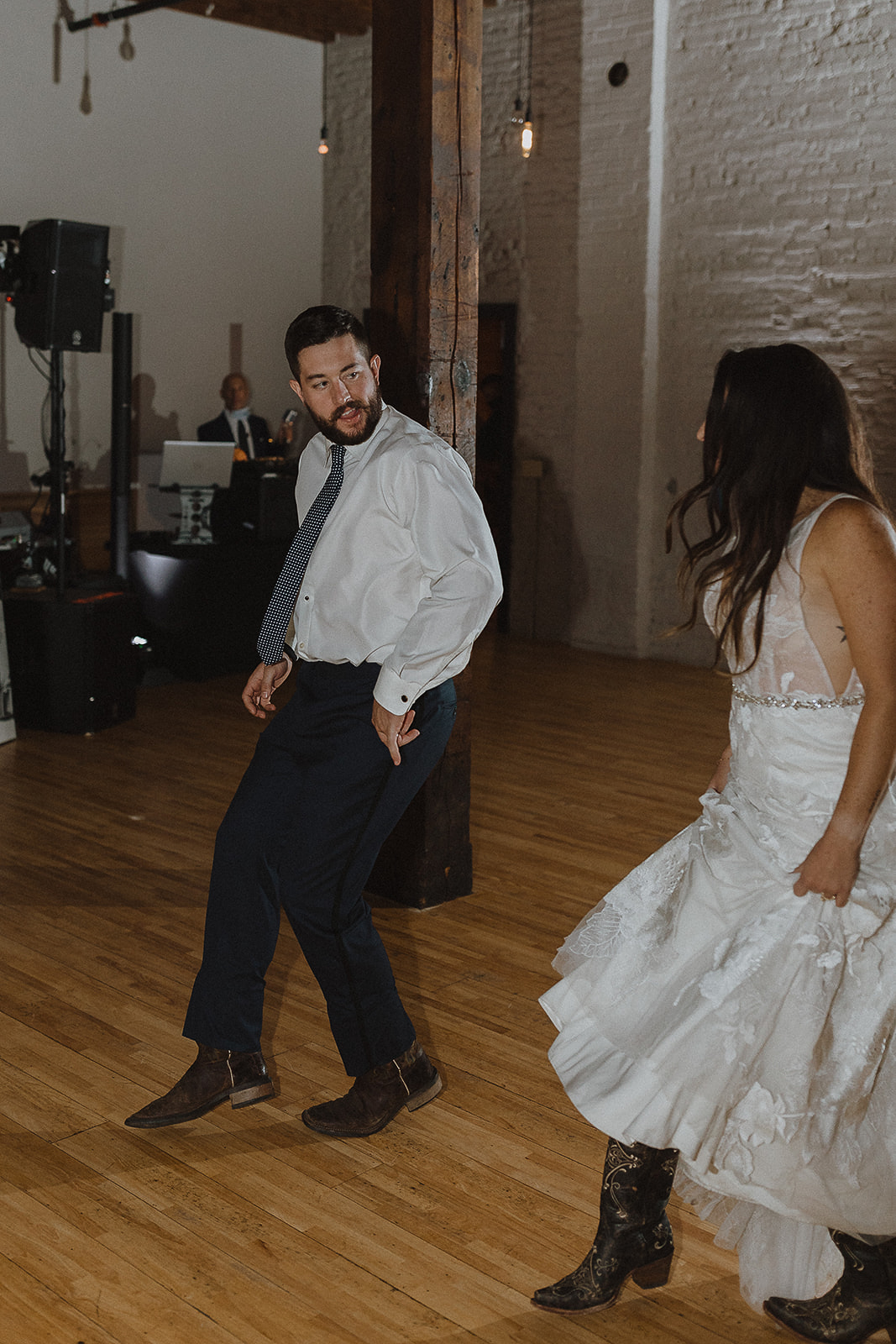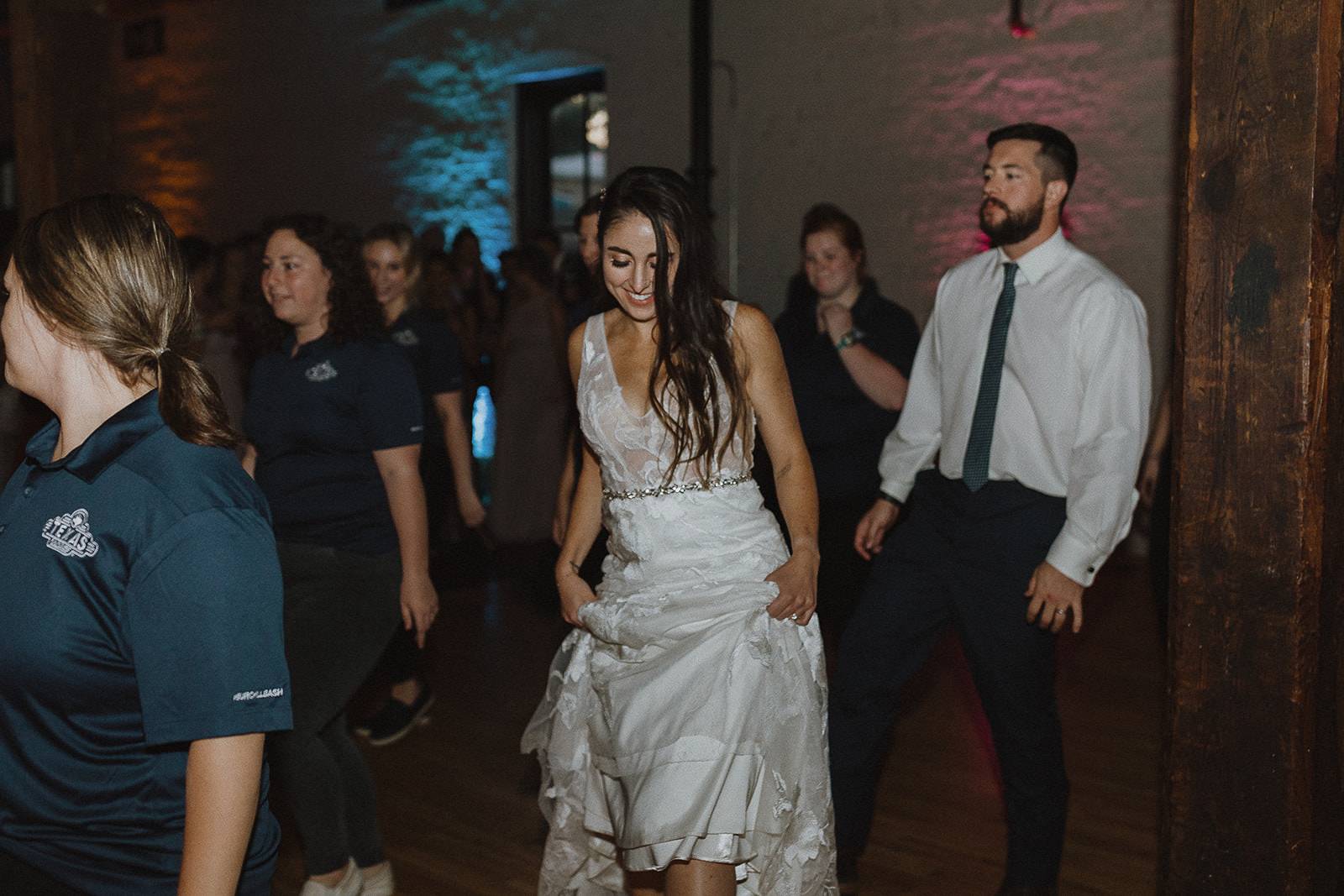 WHAT WAS YOUR FAVORITE MOMENT FROM YOUR WEDDING? THE BAND. My parents are big fans of the band 16 Candles from Chicago. They insisted they play, and we did not object. The band was BY FAR the most fun part of the night. My ears are still ringing.
TELL US ABOUT YOUR HONEYMOON PLANS: We went to Jamaica over Christmas 2021! We were SO READY!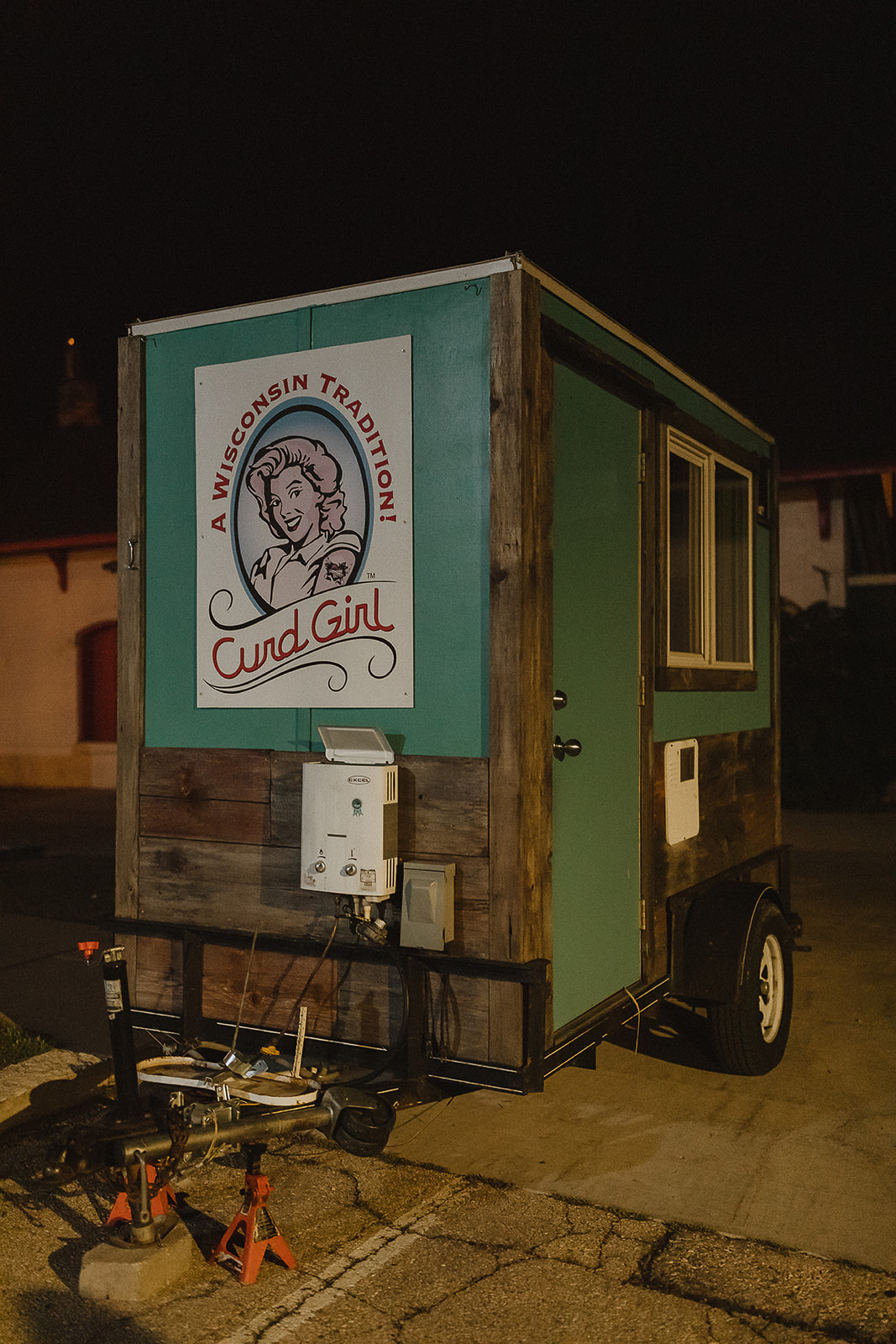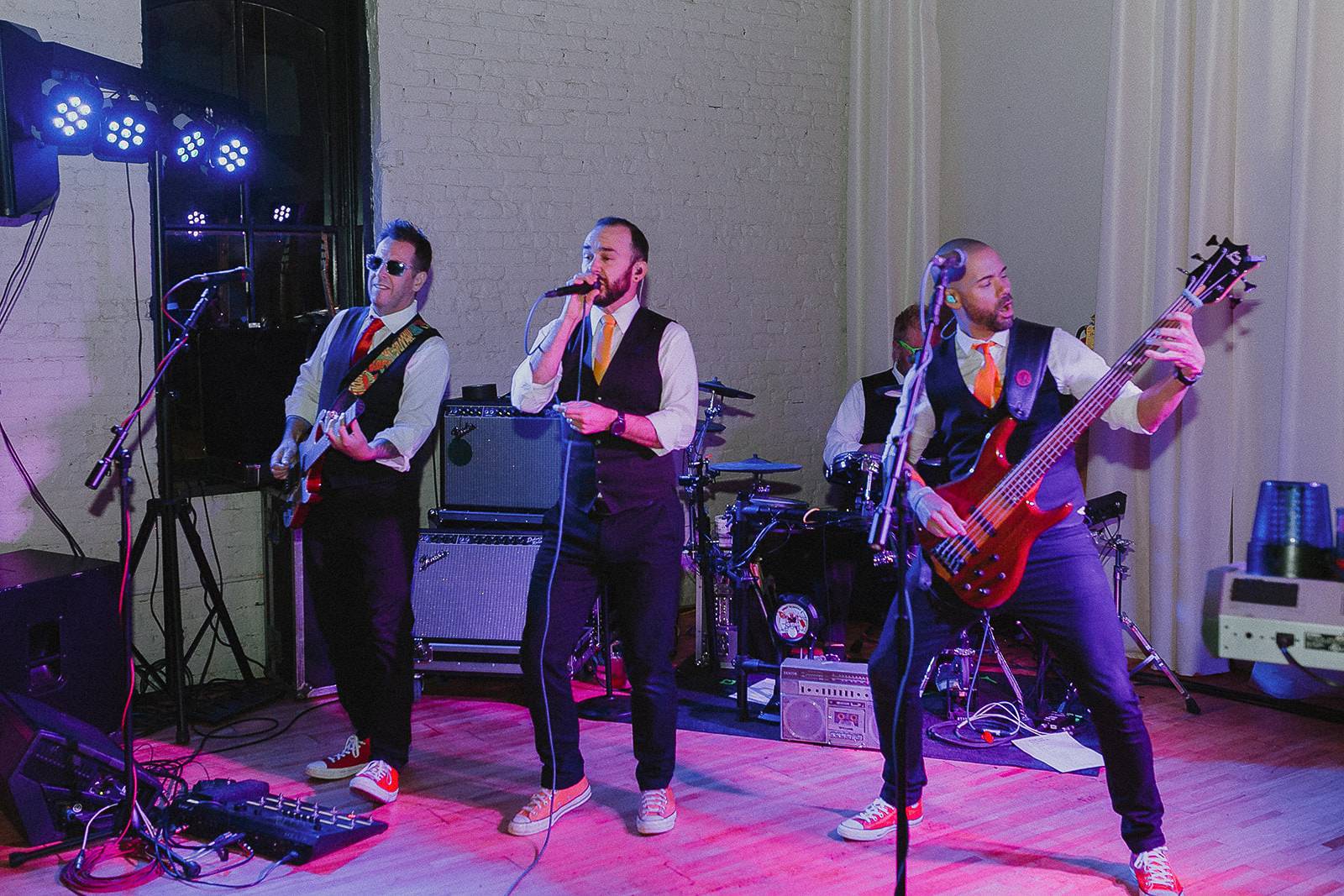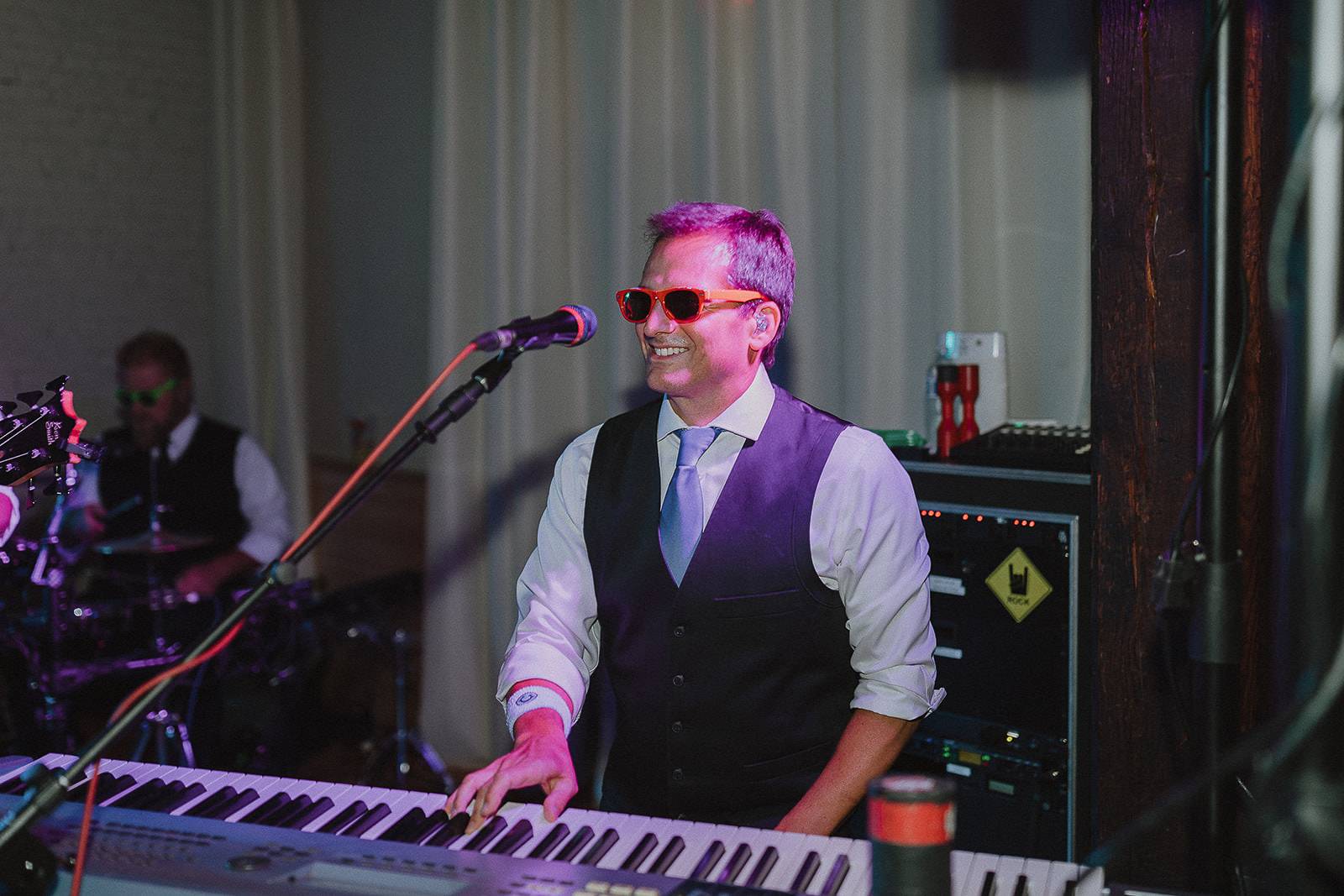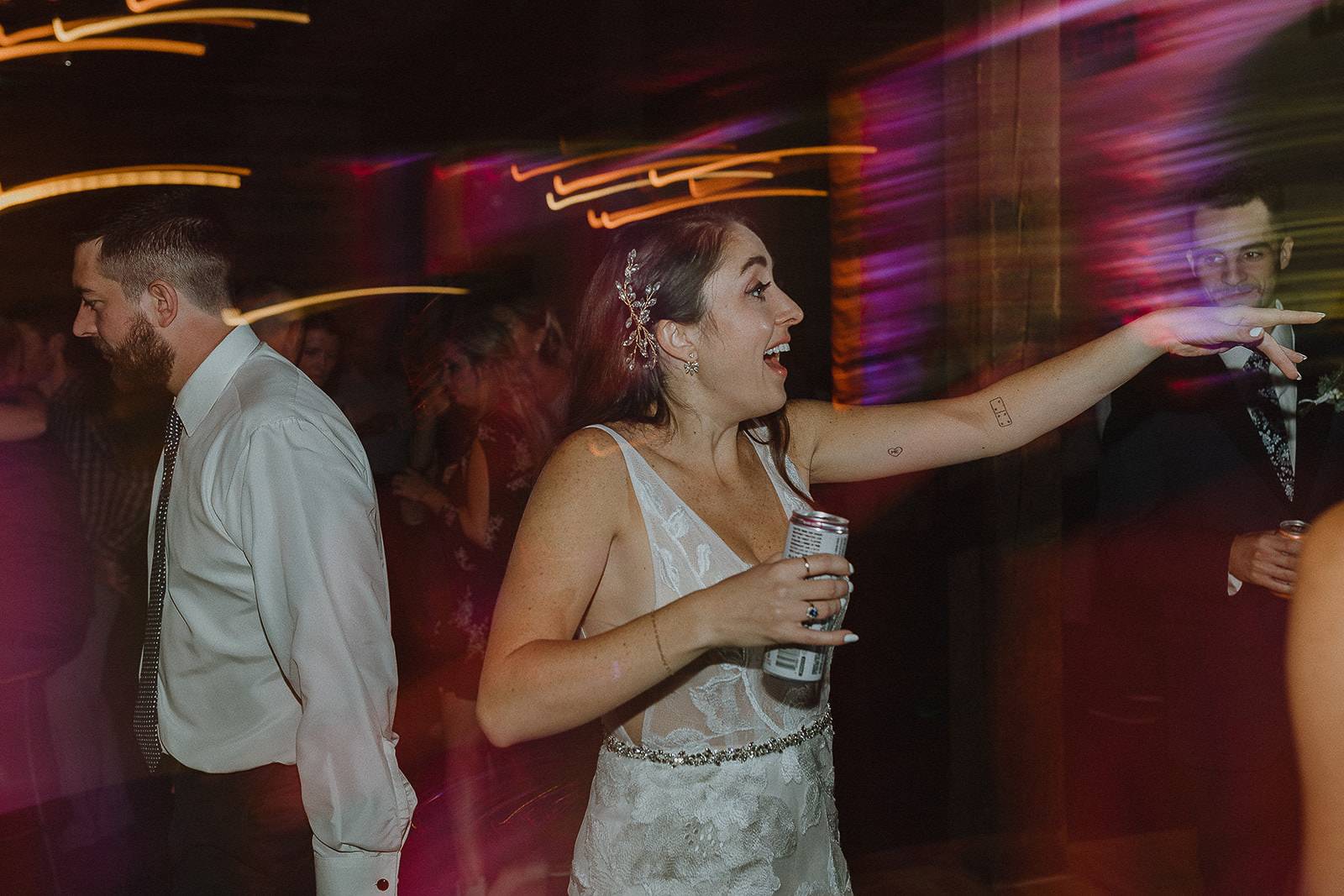 WHAT DOES LIFE LOOK LIKE AFTER THE WEDDING? ANY WEDDING PLANNING REGRETS OR SOMETHING YOU WOULD DO DIFFERENTLY? Life post-wedding is so great. Planning a wedding is HARD - and I was/am fortunate to have a family that is willing and able to help (and help a lot). I couldn't imagine doing all that on our own. Driving home after the wedding on 9/5/21 was really neat. We loved being able to process the night together since, rumors are true, you barely even see your spouse the night of the wedding since you're so busy talking, dancing, etc.! My only regret is to only invite people to your wedding that you genuinely want to be there. I think there's a weird obligation we feel to invite people to your wedding even if their presence does not make you feel joy.
IS THERE ANY ADVICE YOU'D GIVE TO OTHER COUPLES PLANNING THEIR WEDDING?
 Following up on what I said above, my one piece of advice - ignore that silly obligation. Only invite people who will make your day better. If you're nervous or have hesitations about a certain someone coming, don't invite them.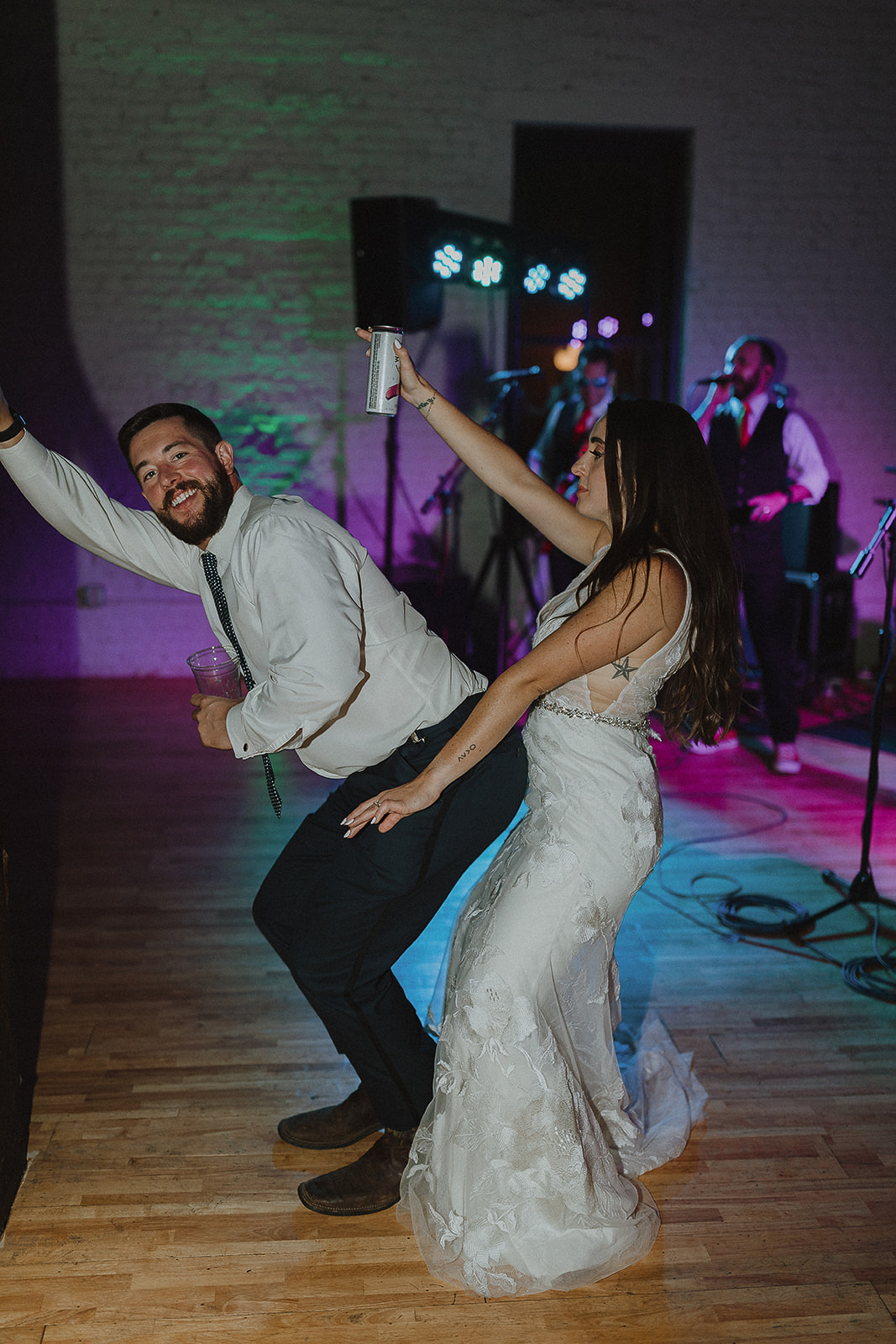 For more Wisconsin wedding inspiration, visit the WedPlan Madison blog! To contact the vendors involved, click on their profiles below!