The days are increasing, the sun is shining, and the birds are returning from their winter home - spring has come. Dreamy and whimsical with the perfect touch of modern flair, this cherry blossom-inspired styled shoot at The Treasury in Delavan, Wisconsin, is unbelievably breathtaking.
Featuring Chance Productions, Windswept Design Studio, Atmospheric Floral, Jillian Neimann, MKE Charcuterie, LoLo Loves Cakes, and Fine Arts by Nicole, this stunning scape designed and coordinated by Midwestern Bride is dripping with swoon-worthy delicate and romantic details.
Beautifully captured by Janelle Rose Photography, enjoy soaking in every ounce of this stunning shoot below!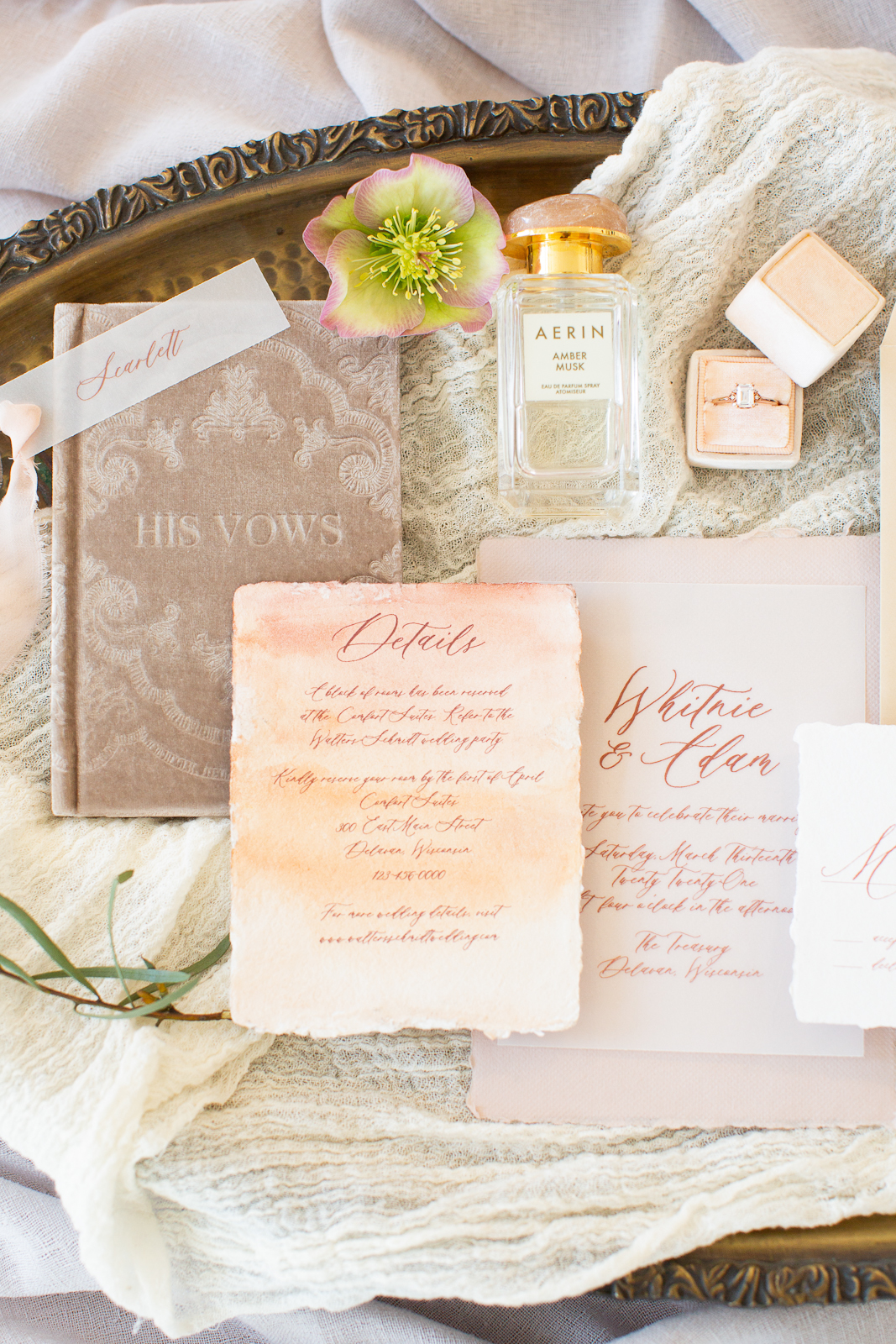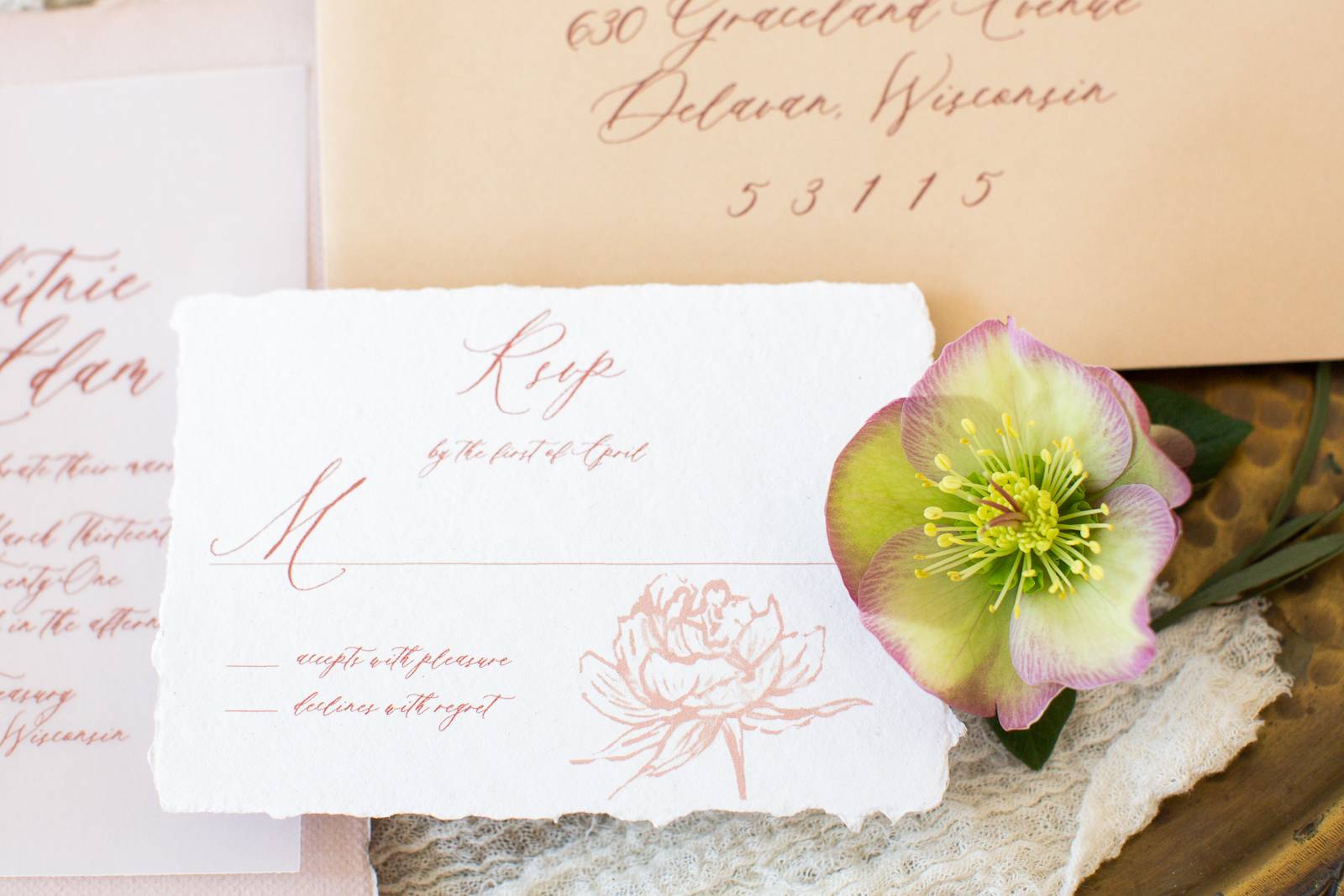 Windswept Design Studio's dreamy fine-art wedding invitations set the scene for this romantic shoot through her signature hand-painted watercolor style and brush lettering. We love the elegance of a torn edge detail as well!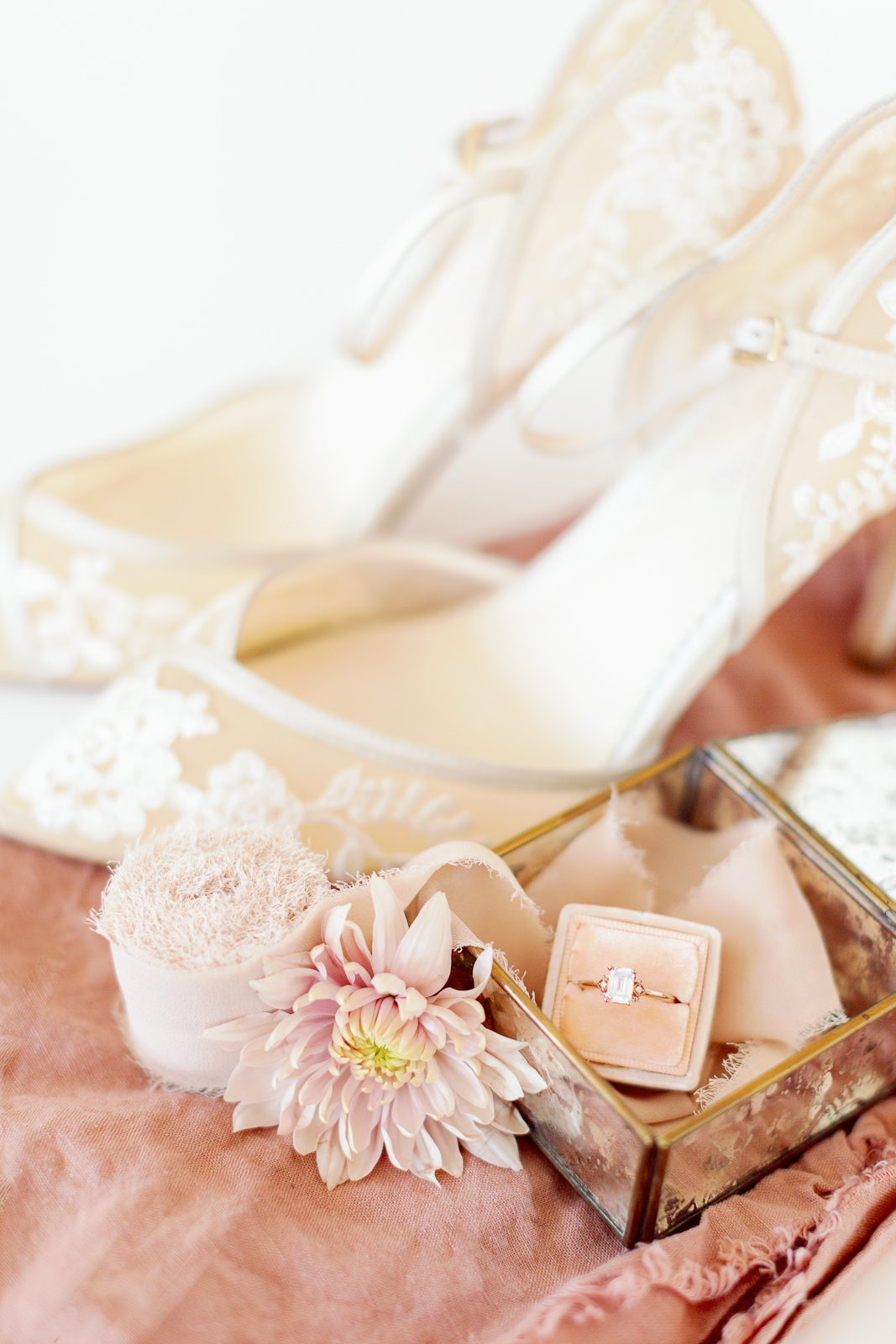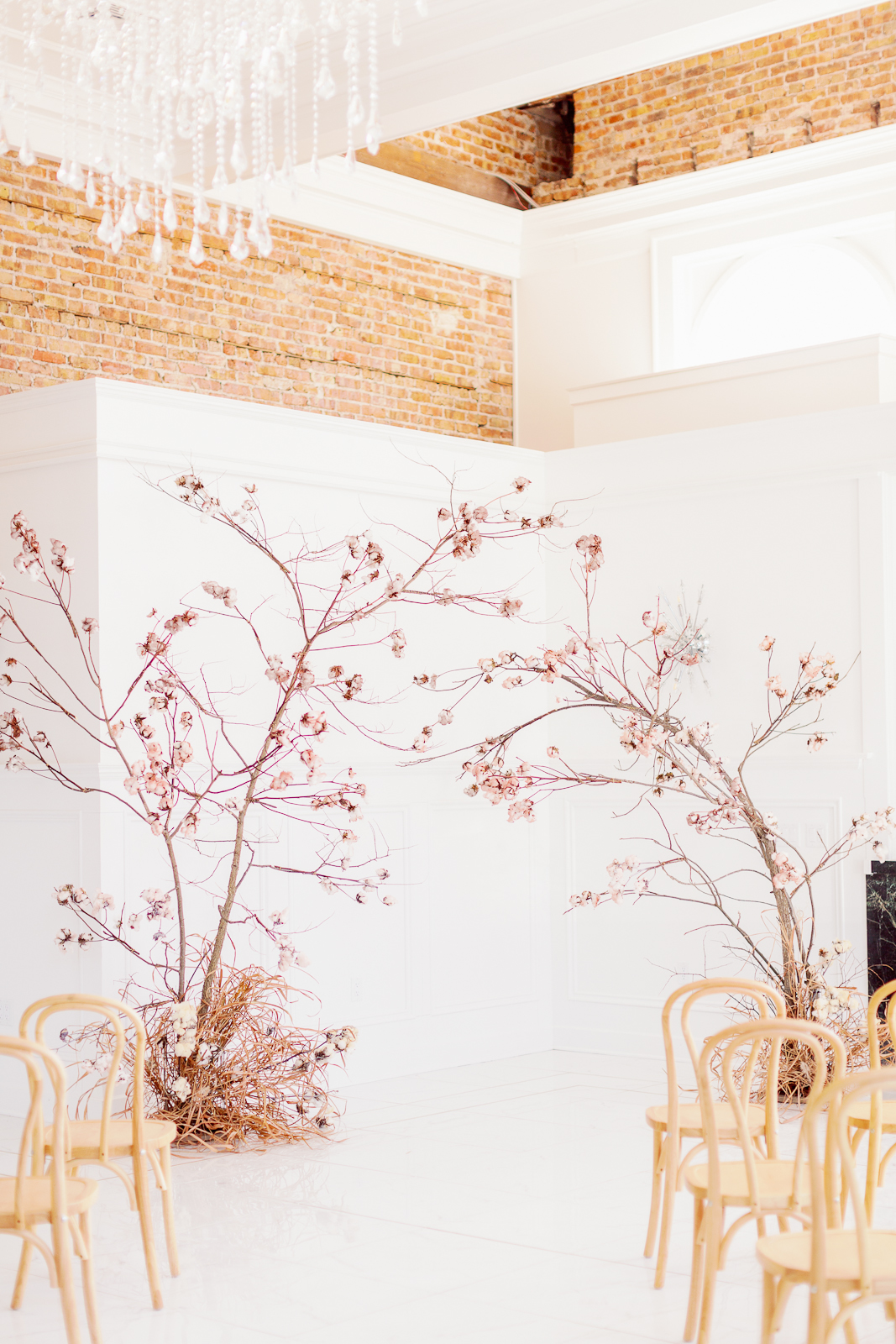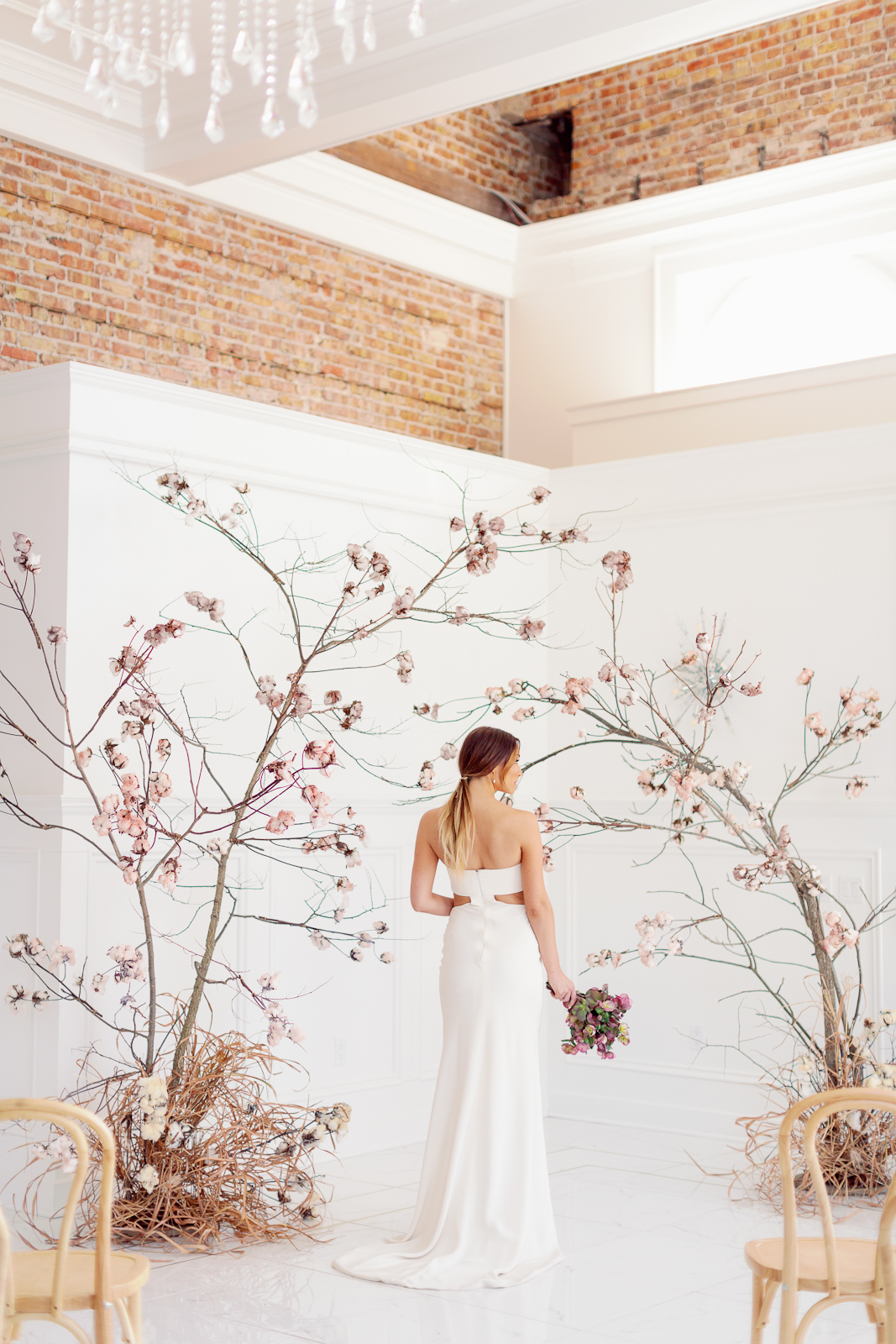 Cherry Blossom Trees transport us into a whimsical spring garden fairytale dream at the bright and timeless Treasury venue.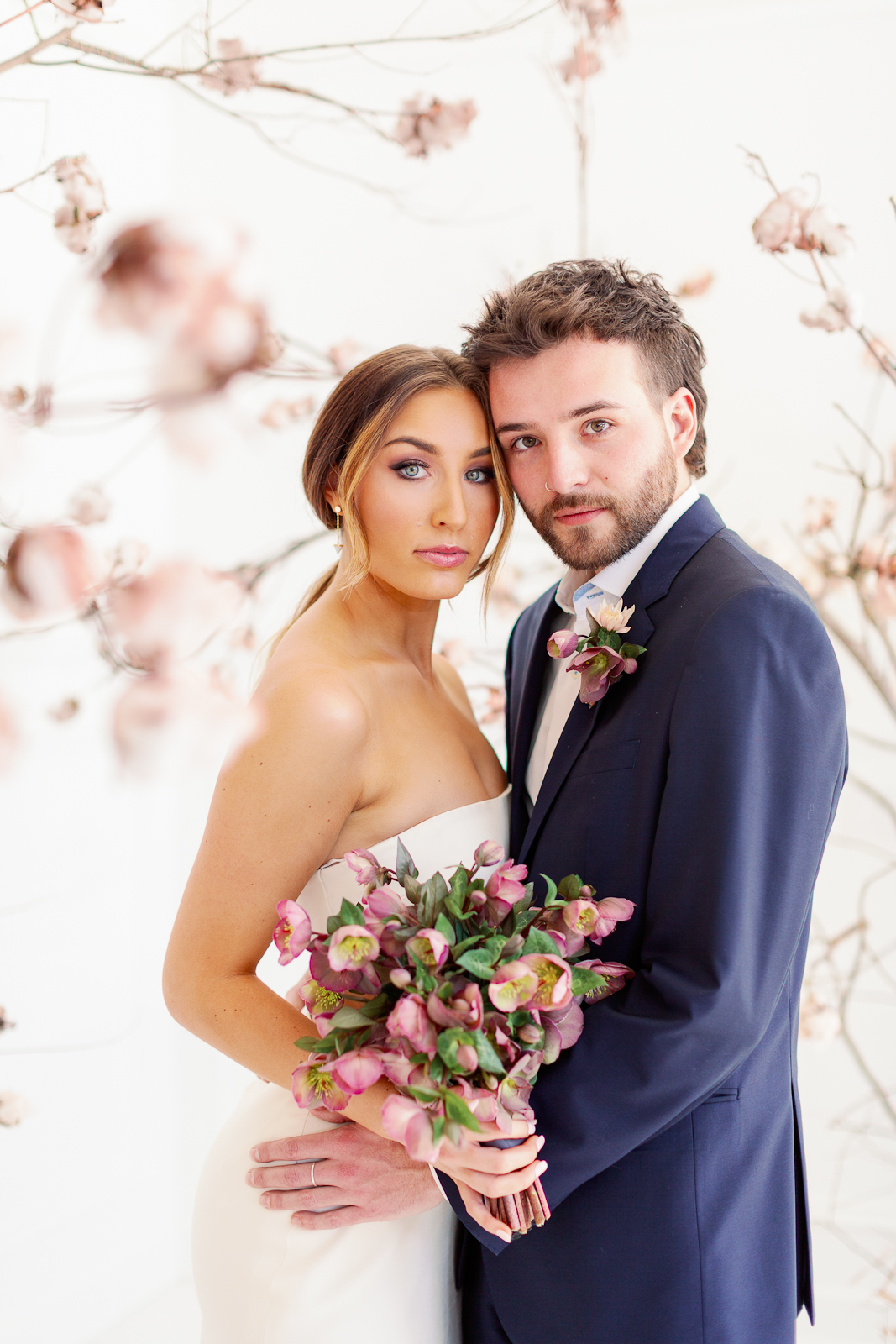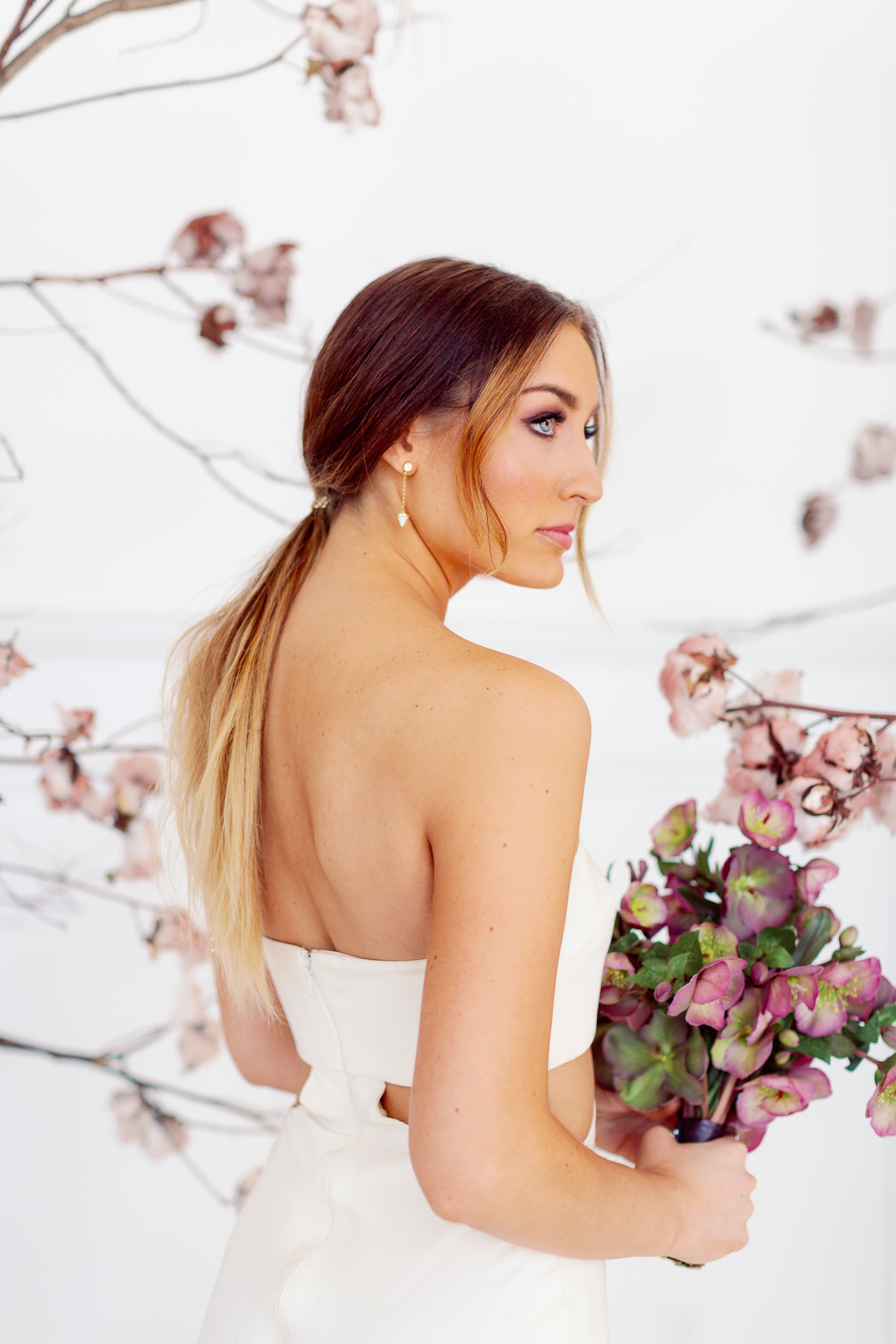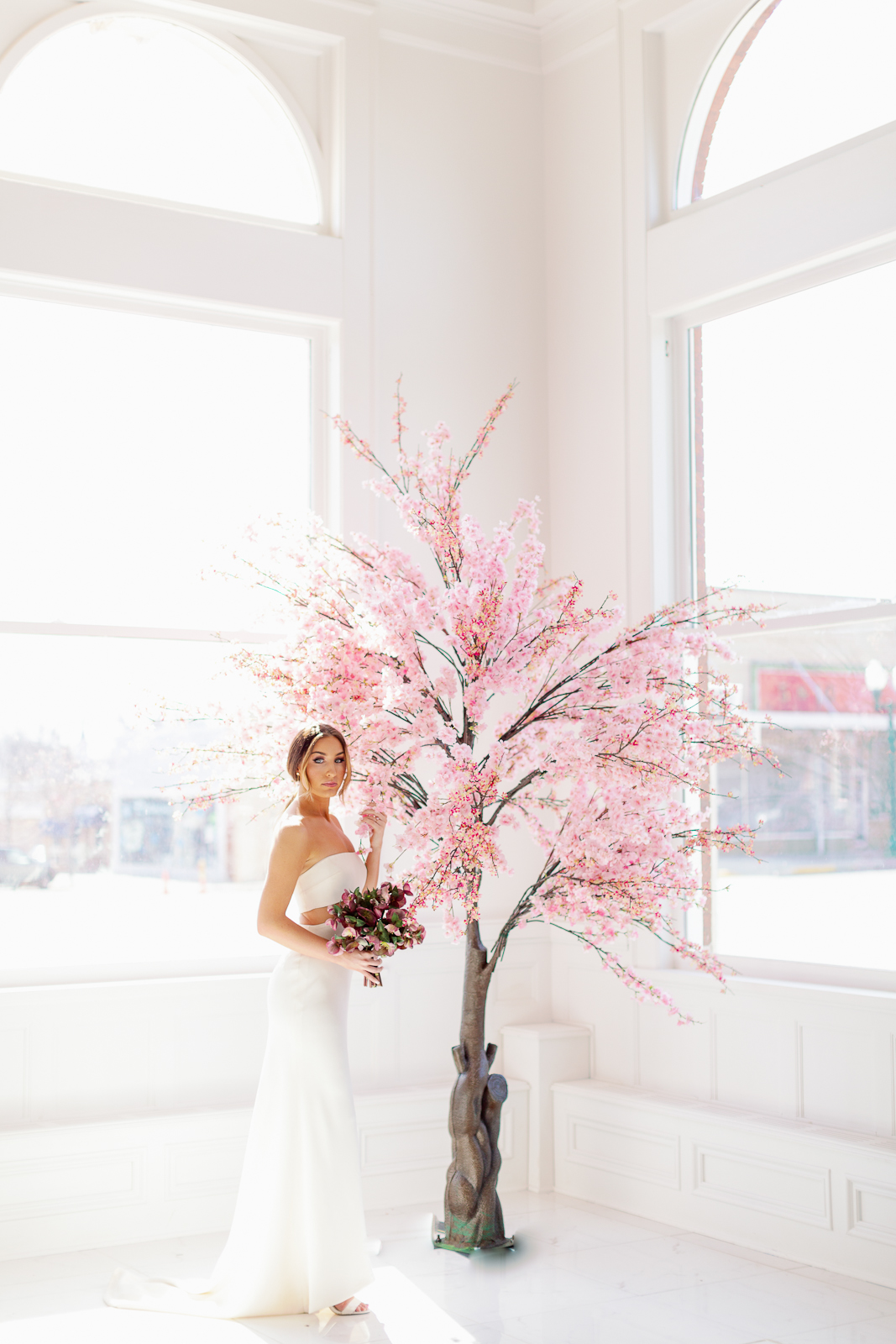 We adore the look of our bride's contemporary cutout gown from Dan Jones - the epitome of modern elegance!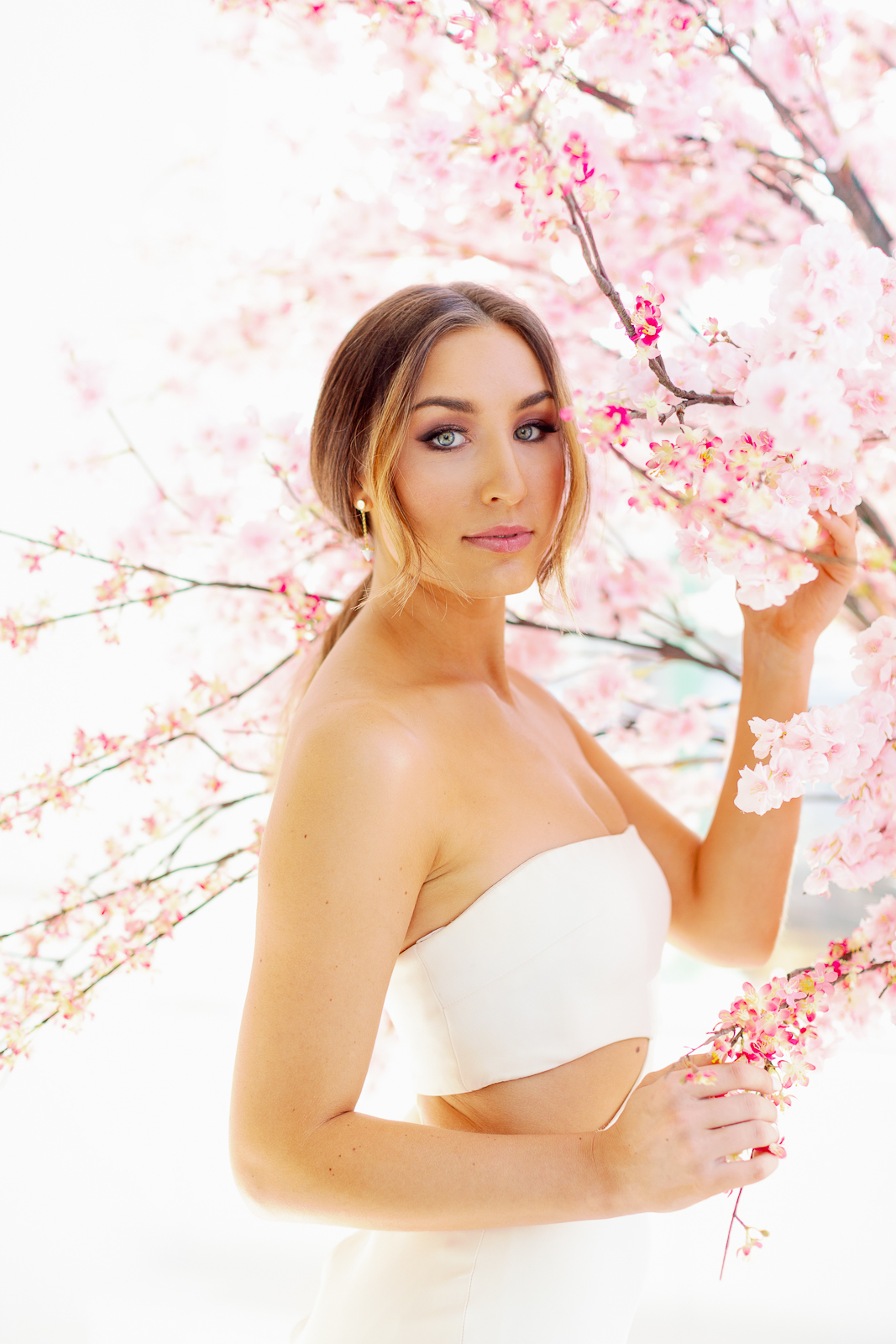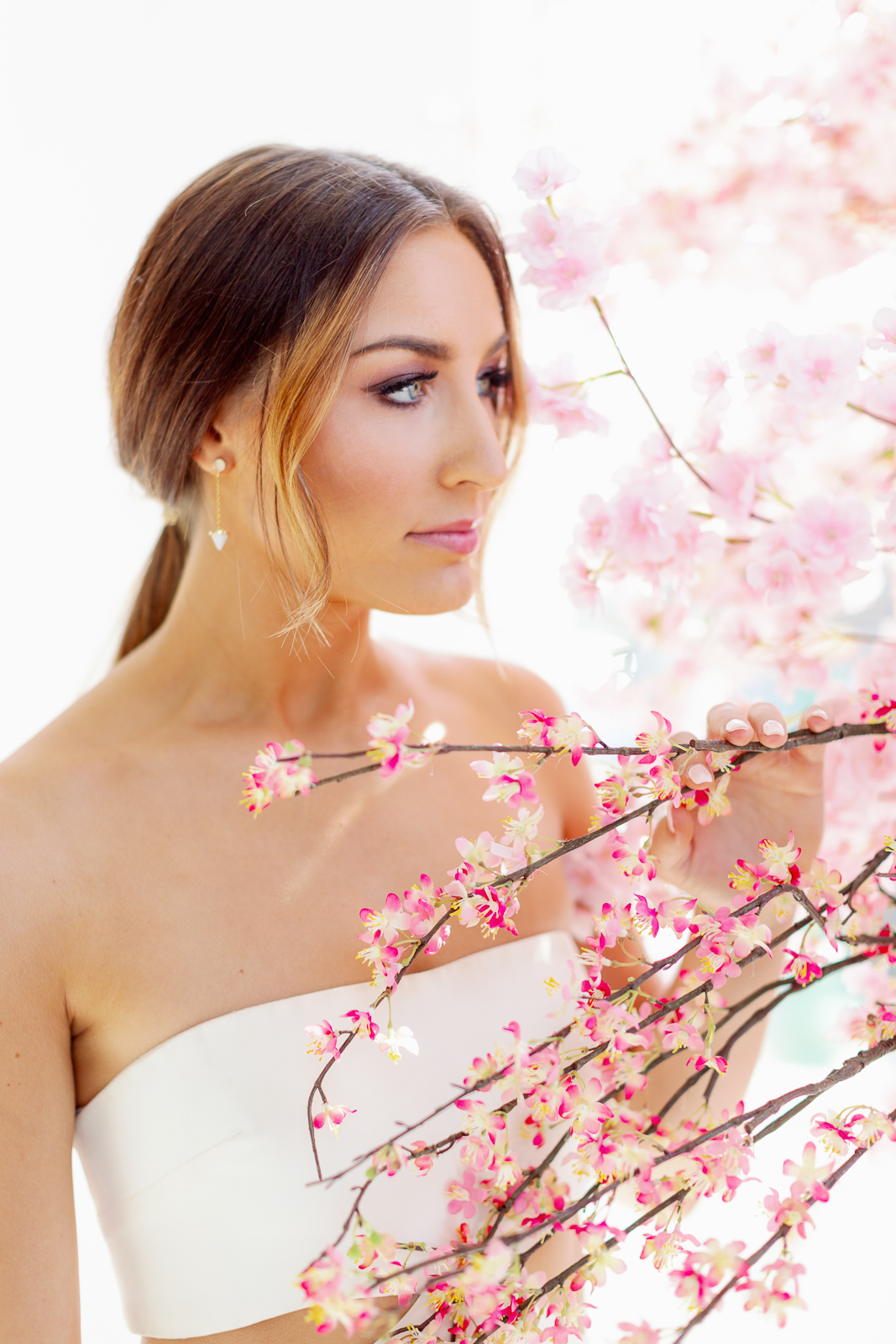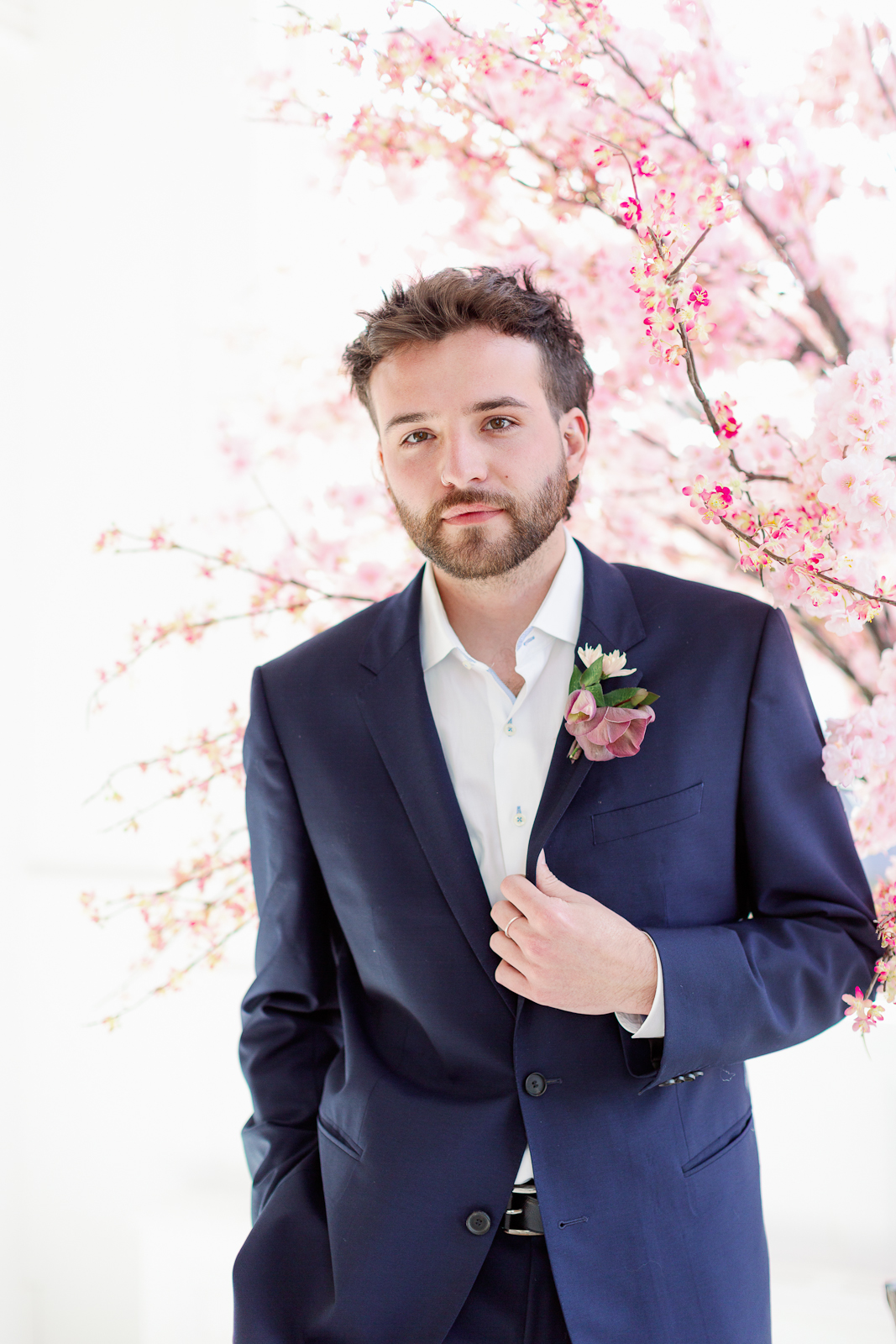 Chance Productions' upscale rentals elevate any event space! We love the luxurious atmosphere they created with their furniture and decor pieces like this stunning lounge setup.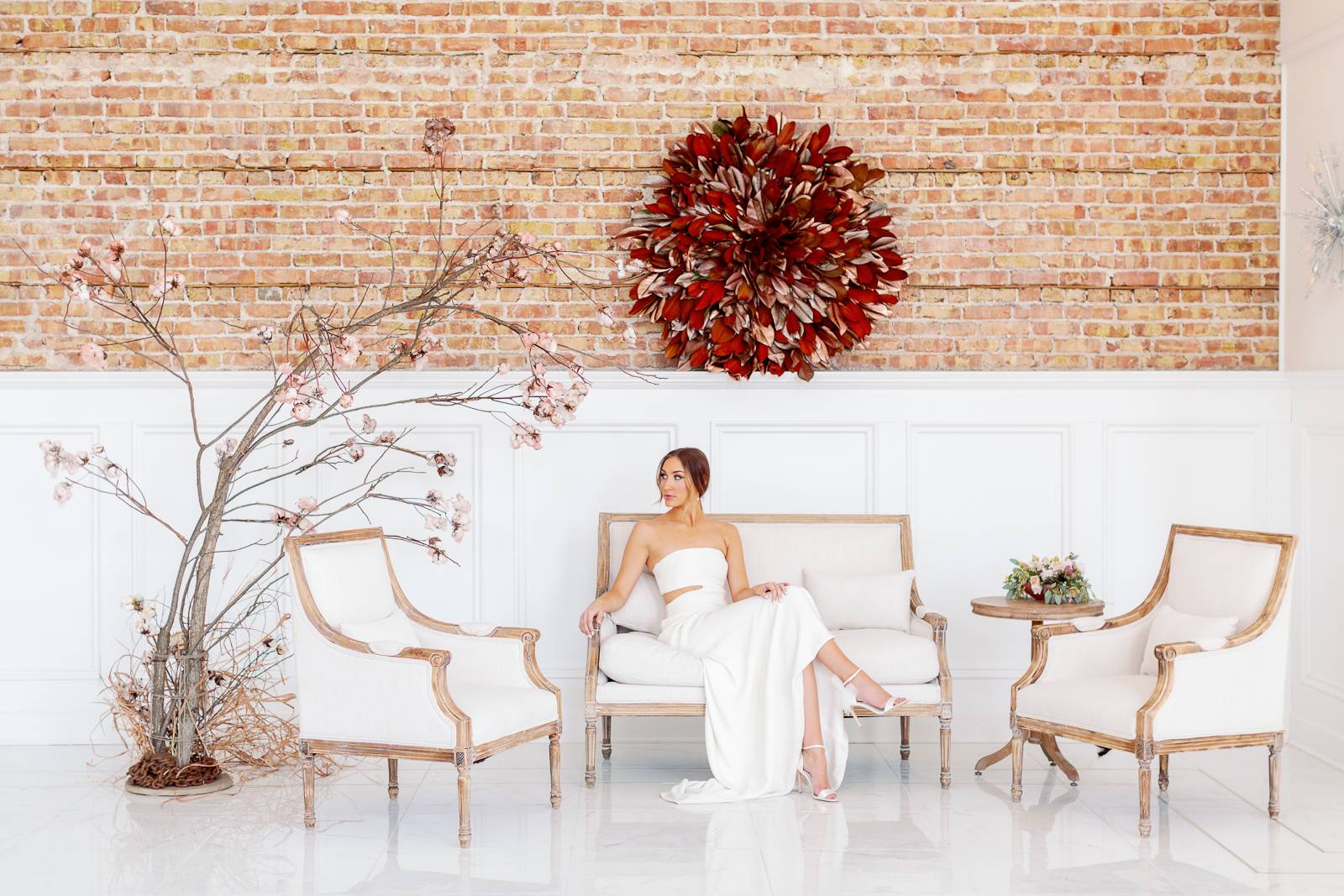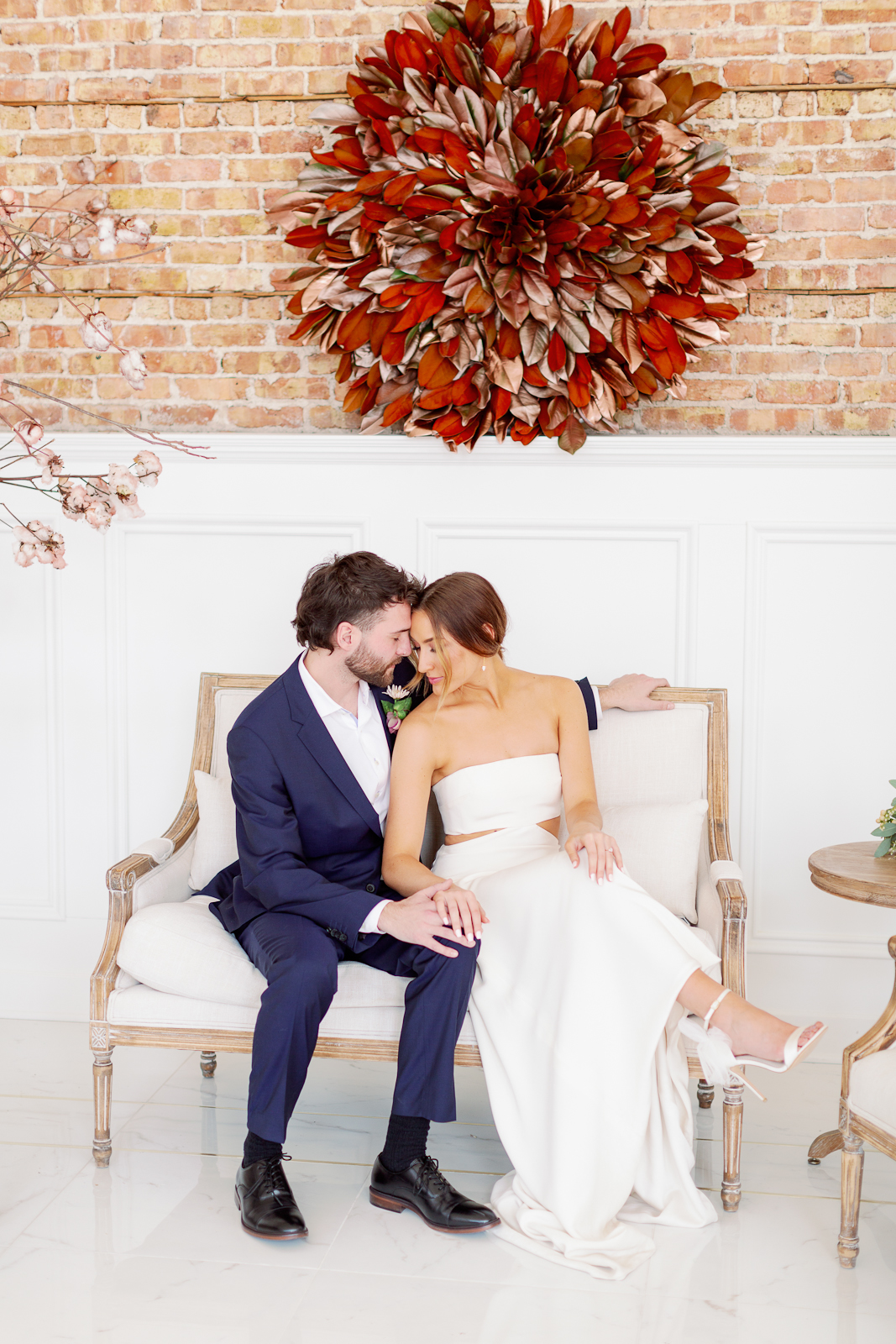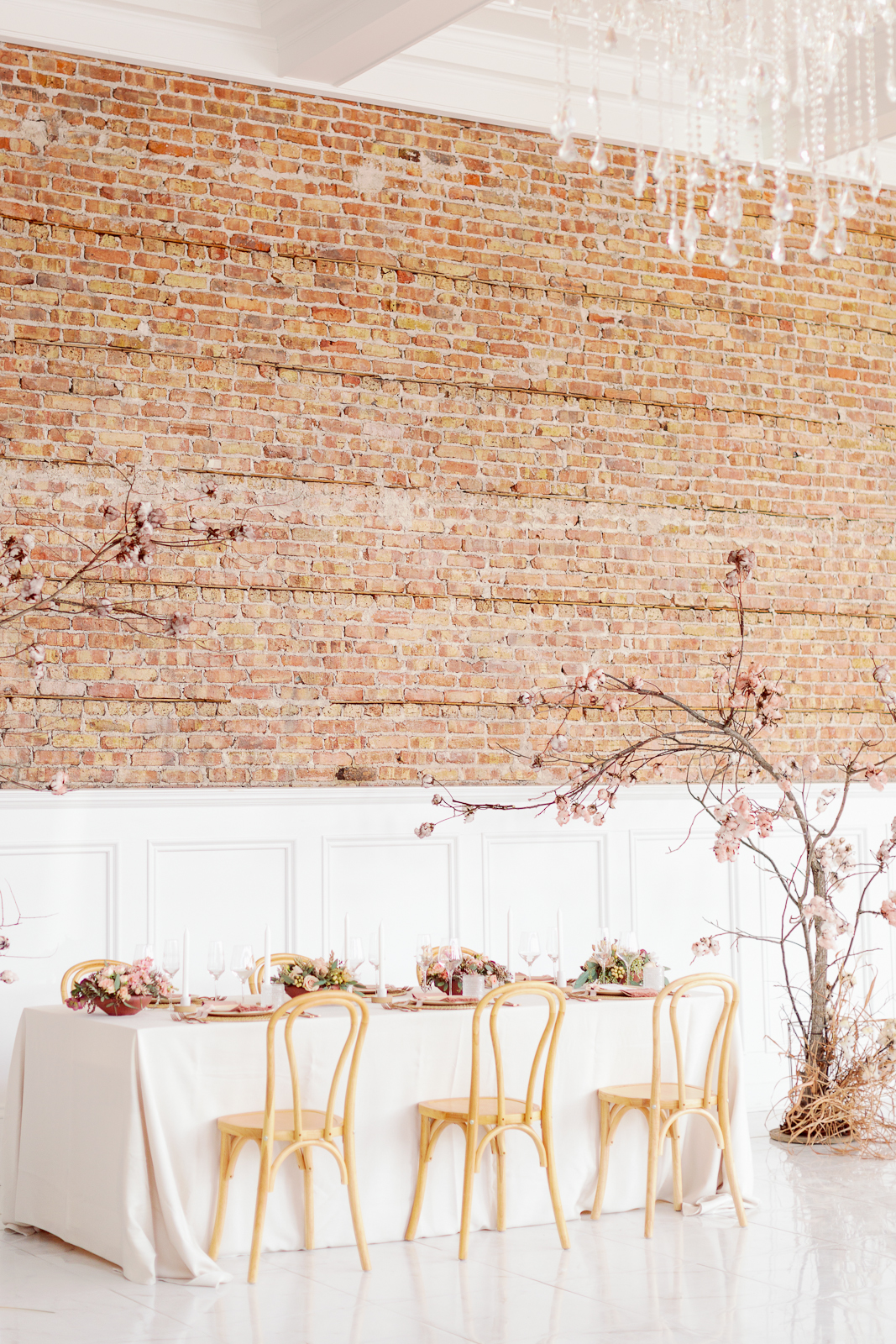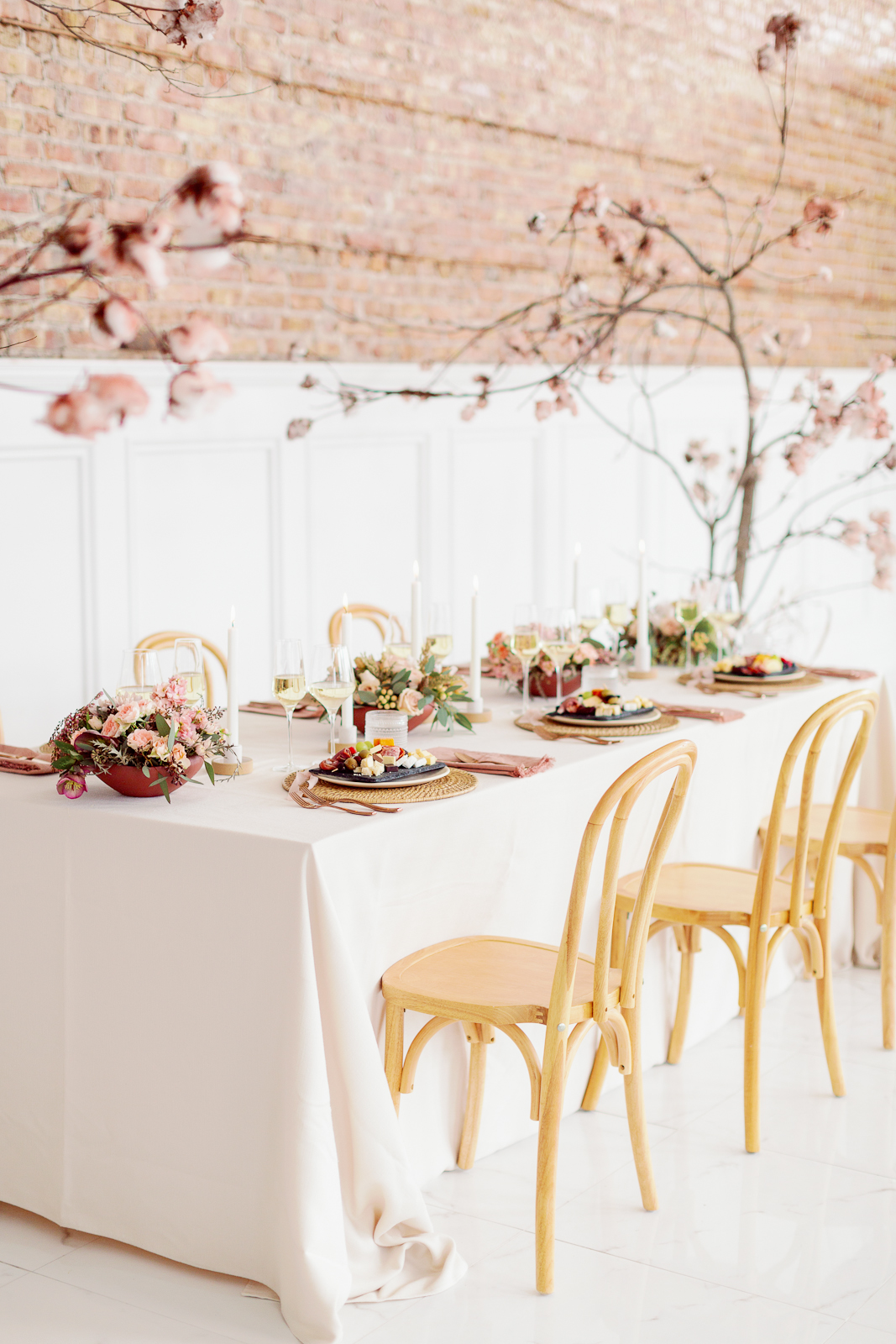 This tablescape design is something straight out of a fairytale! We can't get enough of the creamy colors, delicate details, spring florals, and of course, charcuterie!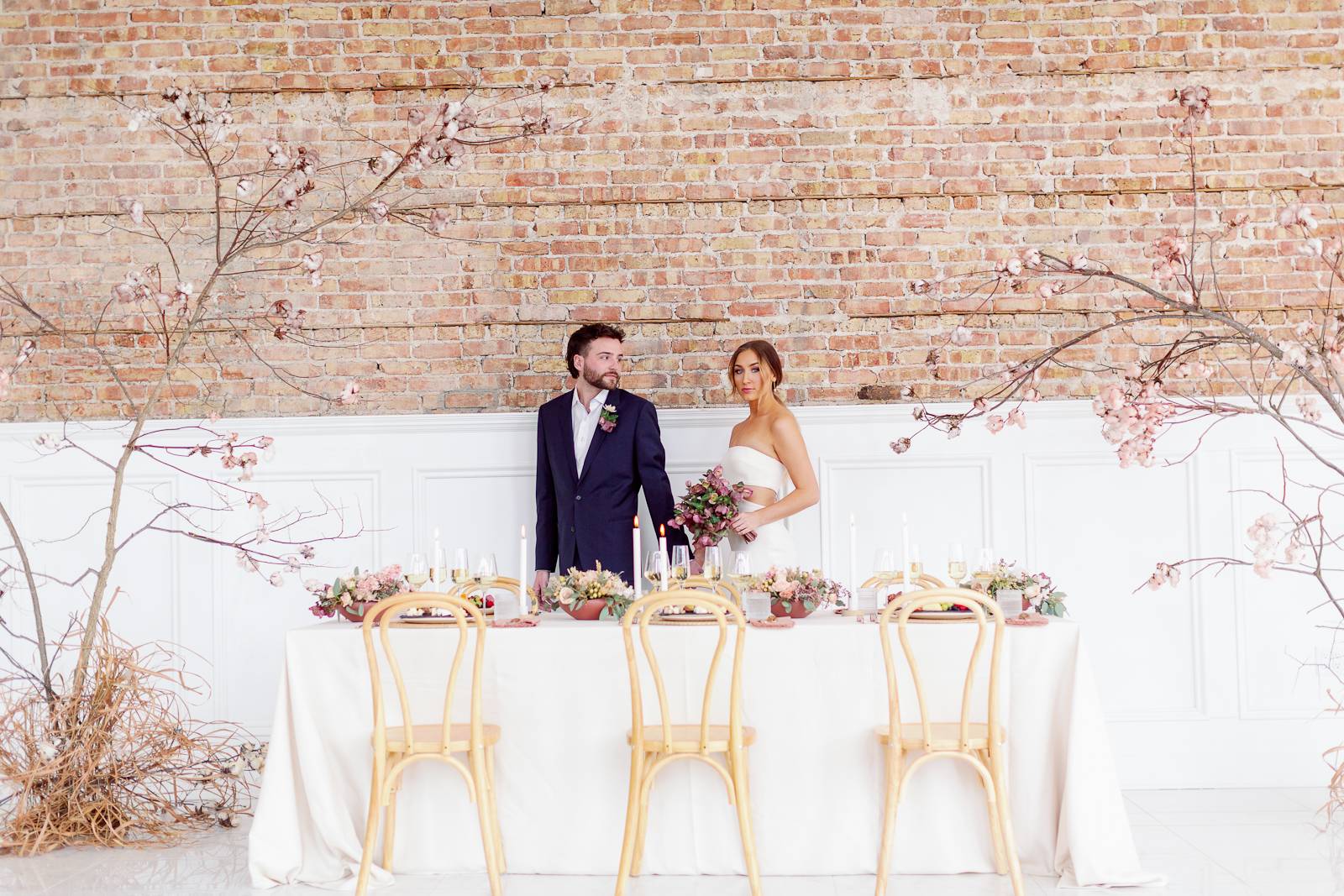 We can't stop swooning over this stunning cake creation by LoLo Loves Cakes! Anyone else getting flower-meets-creamsicle vibes, or is it just us?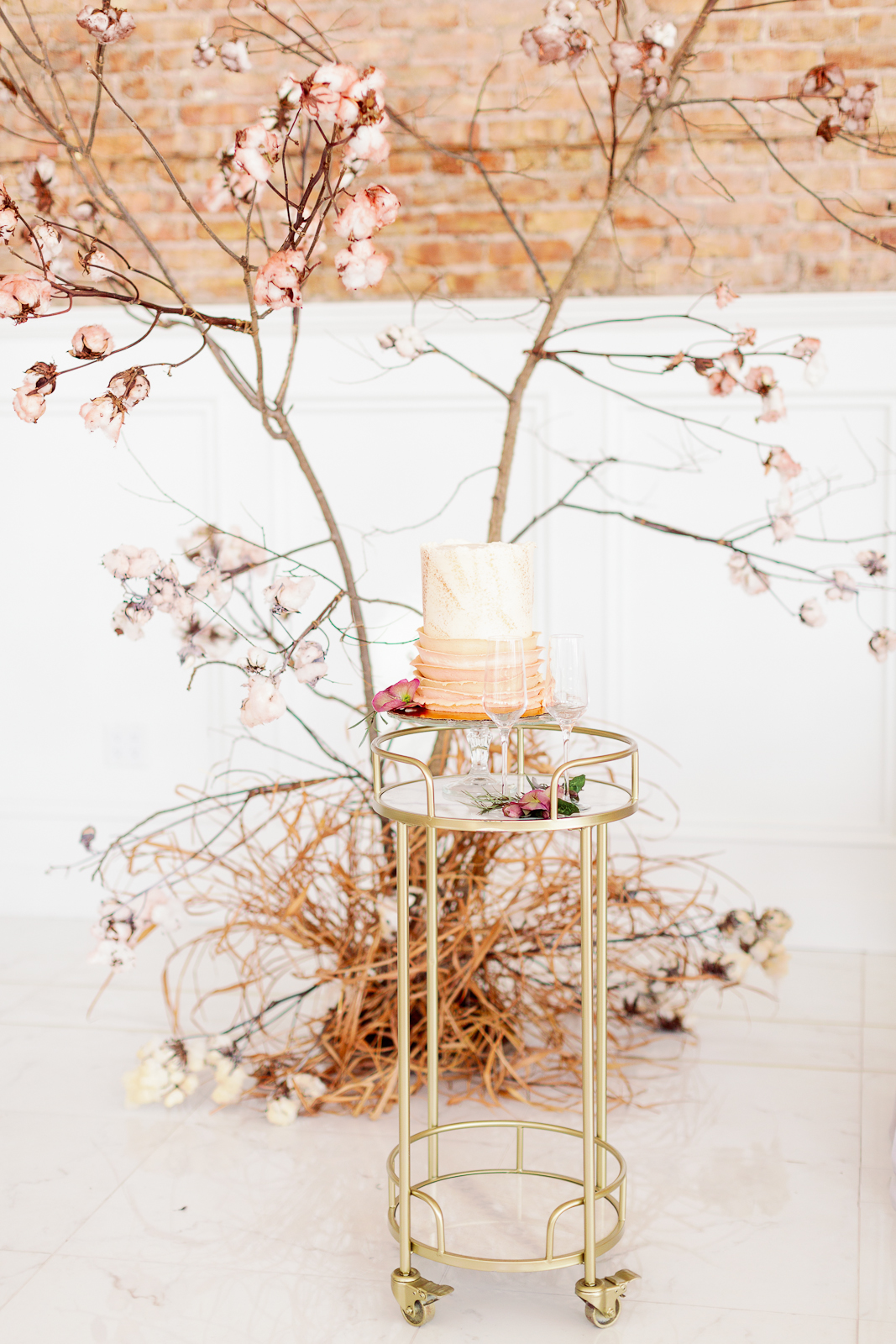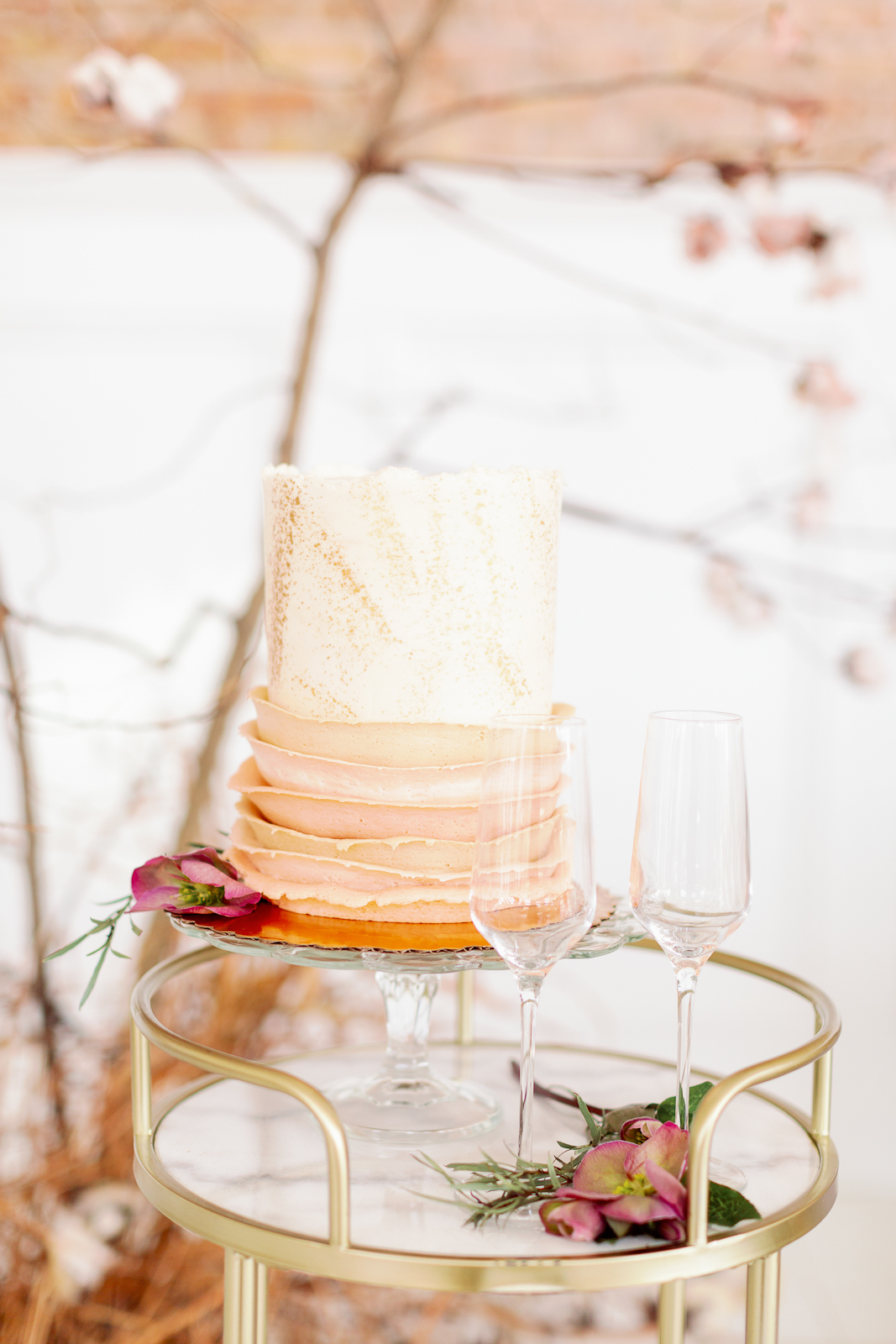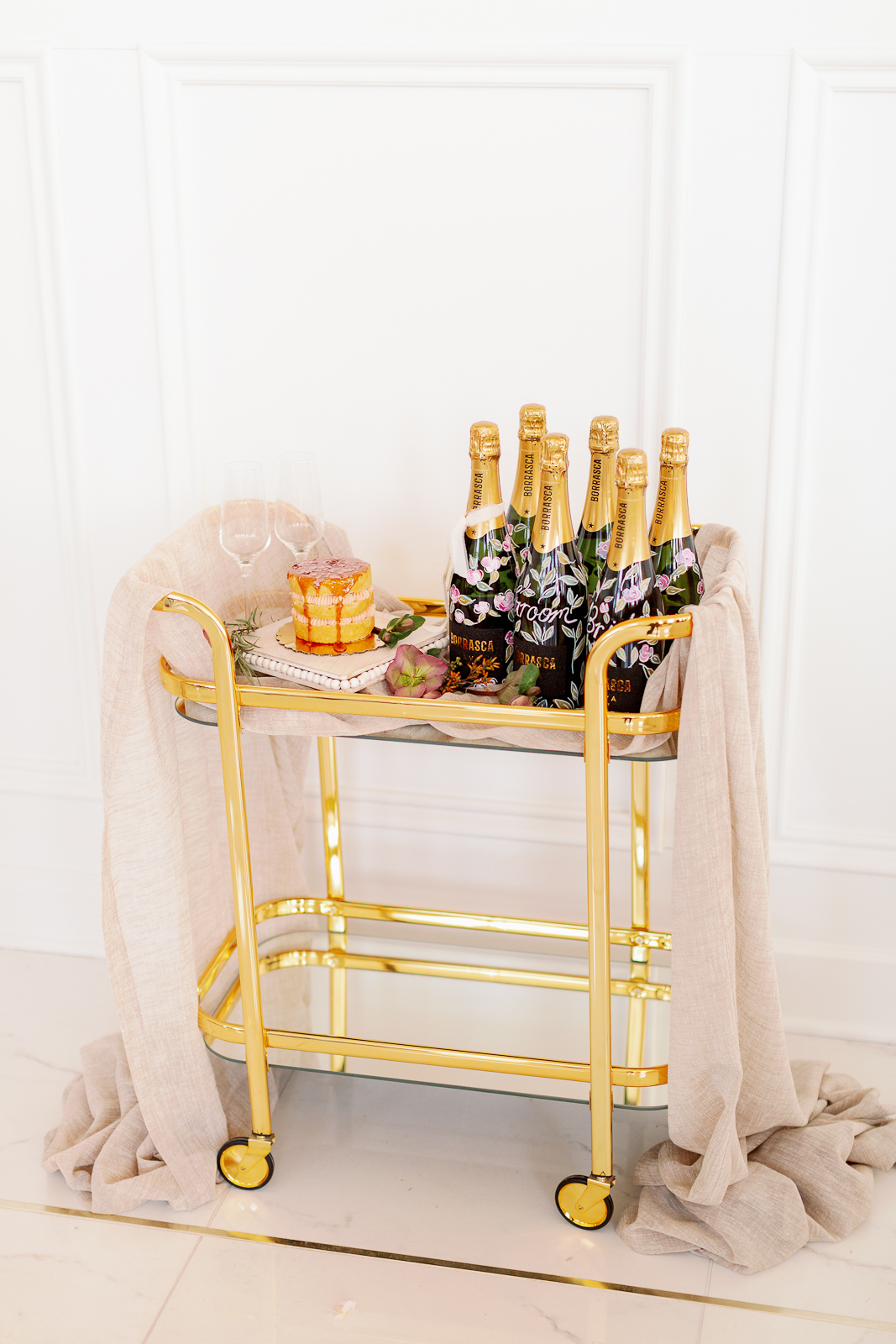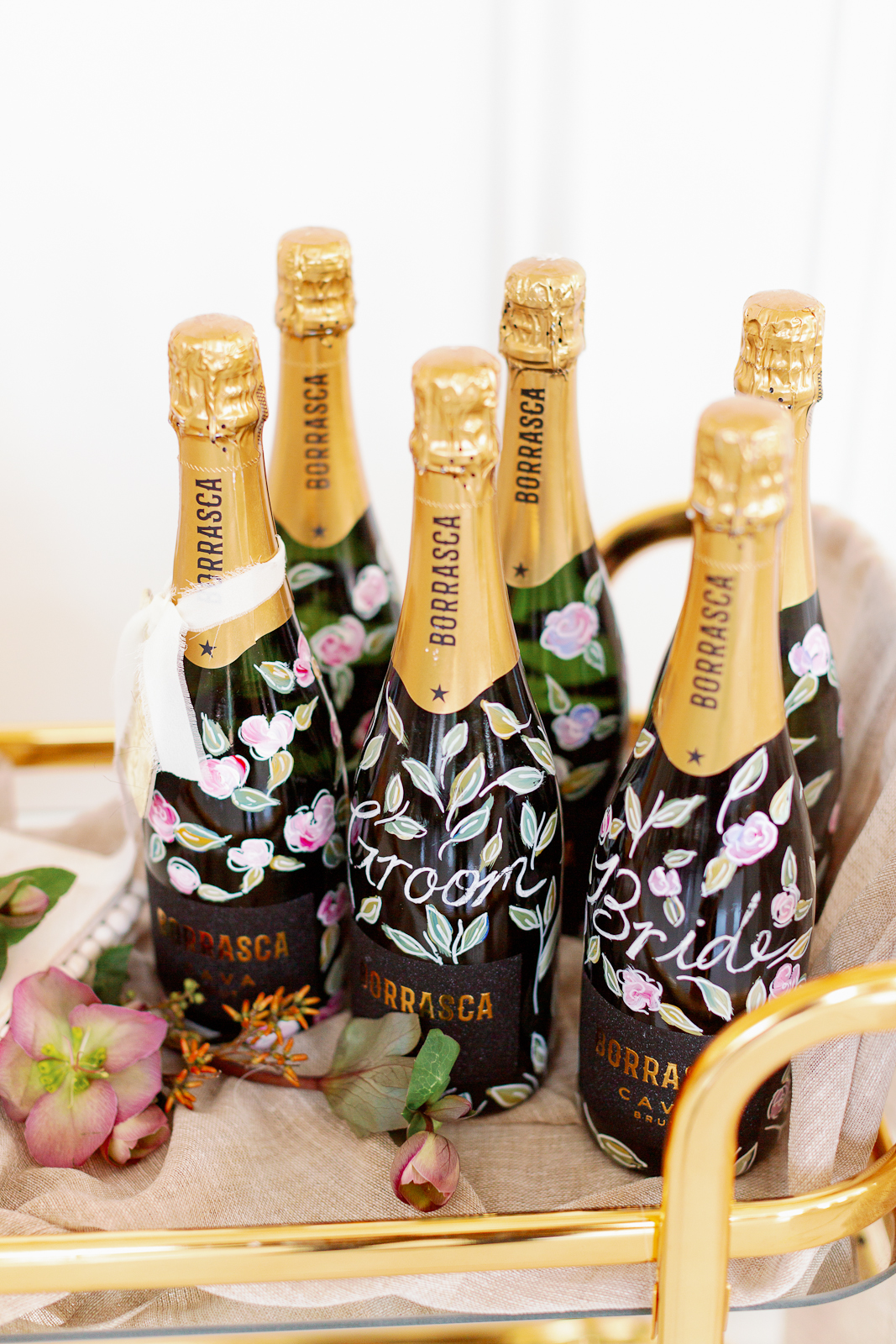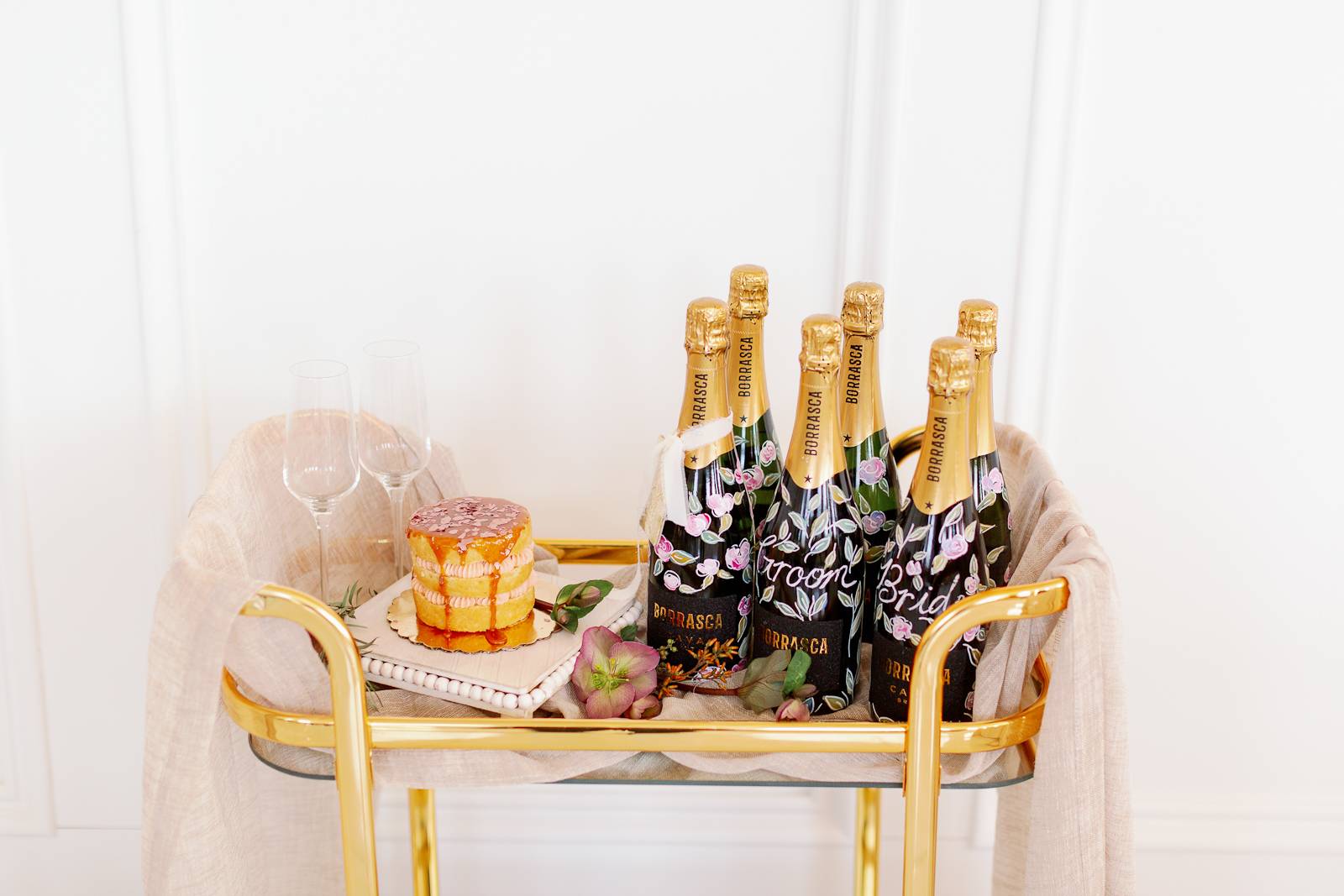 Fine Arts by Nicole adds the finishing touch to this cherry blossom-inspired wedding design with detailed hand-painted champagne bottles!