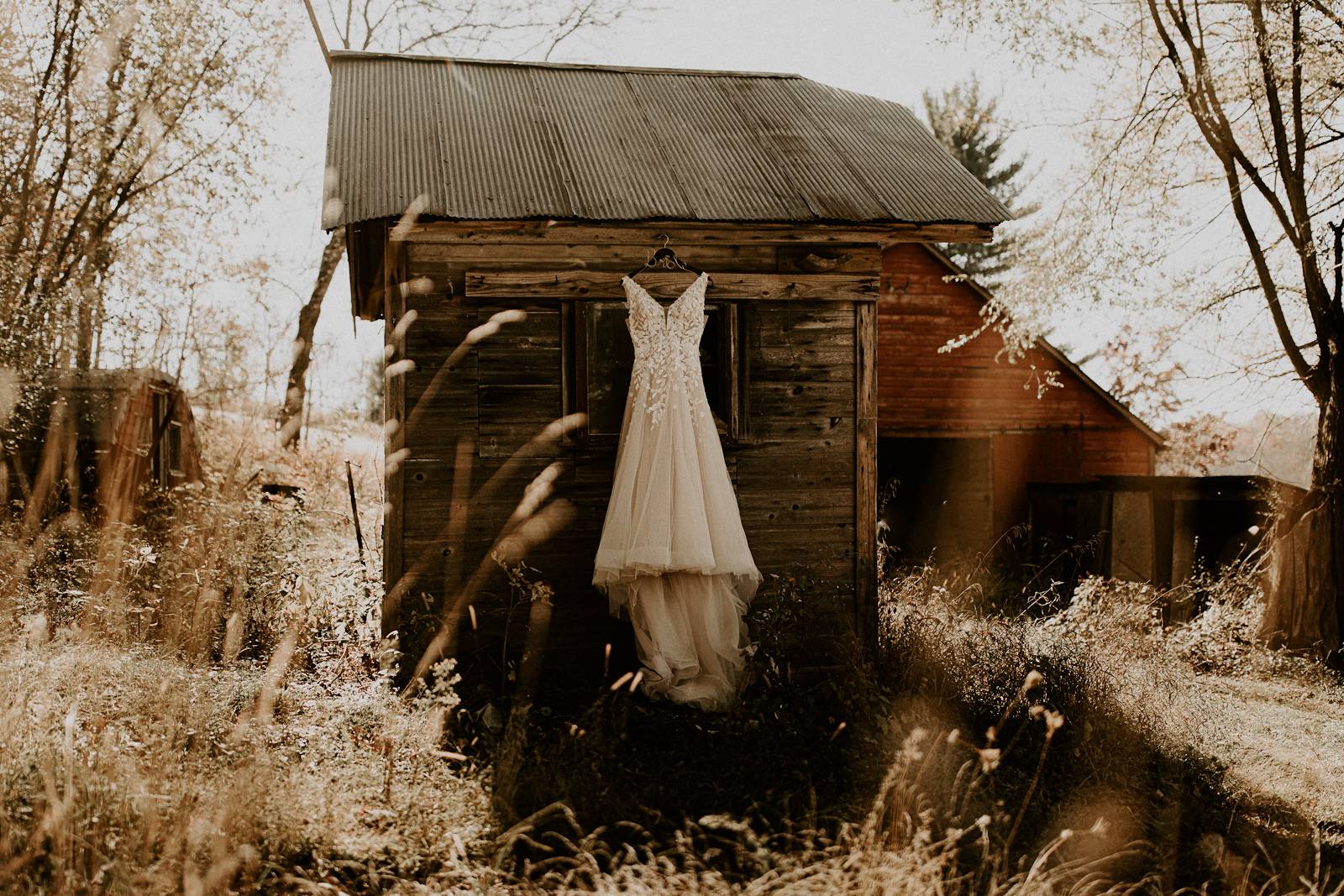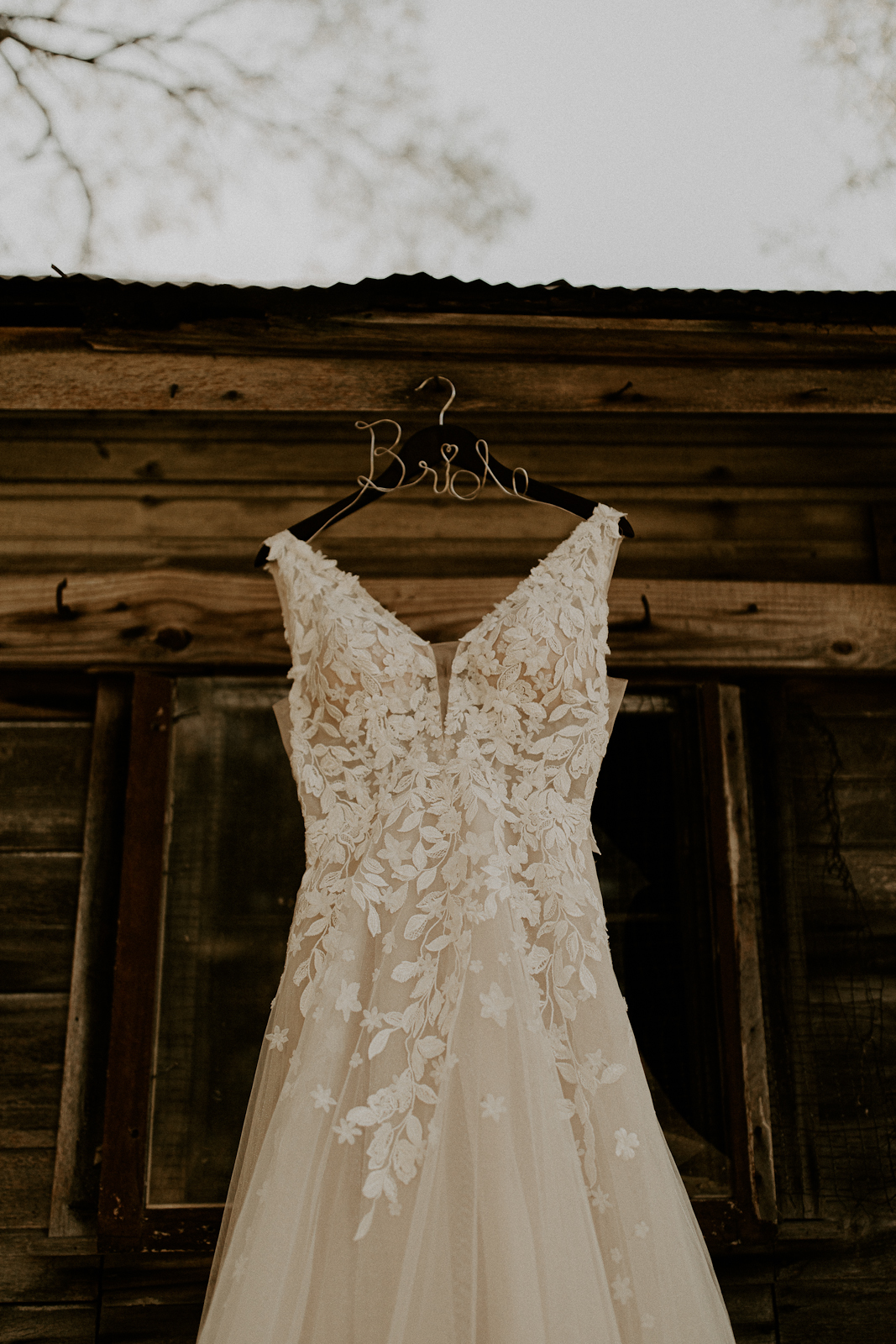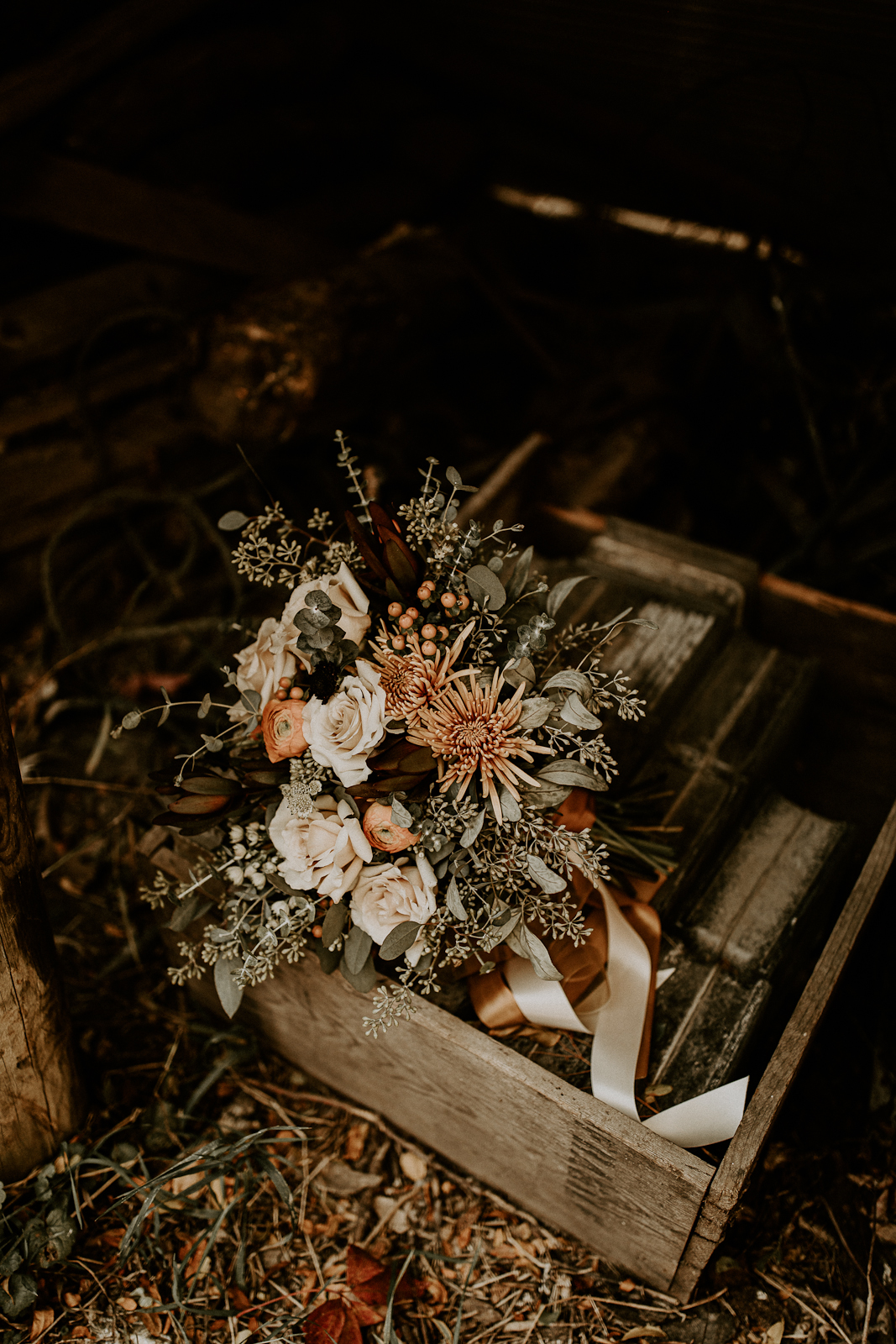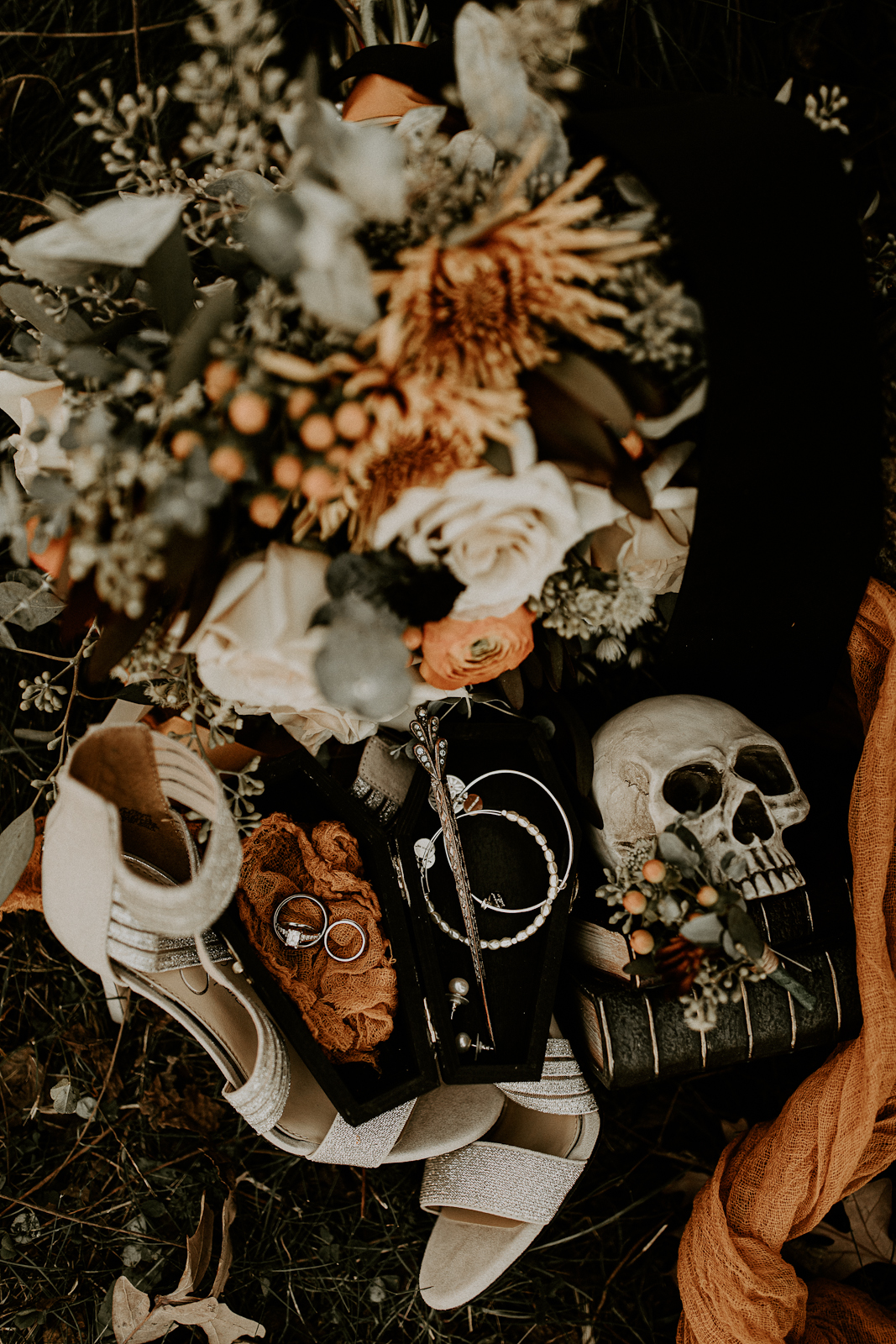 WEDDING DATE: 10/31/2020
HOW DID YOU MEET? At a Badger Tailgate at Lucky's on Regent Street here in Madison, Wisconsin!
HOW DID YOU KNOW YOU HAD FOUND "THE ONE"? Life together is easy. We are very different people, and we let each other be who the other is. Neither of us had to change - life just works!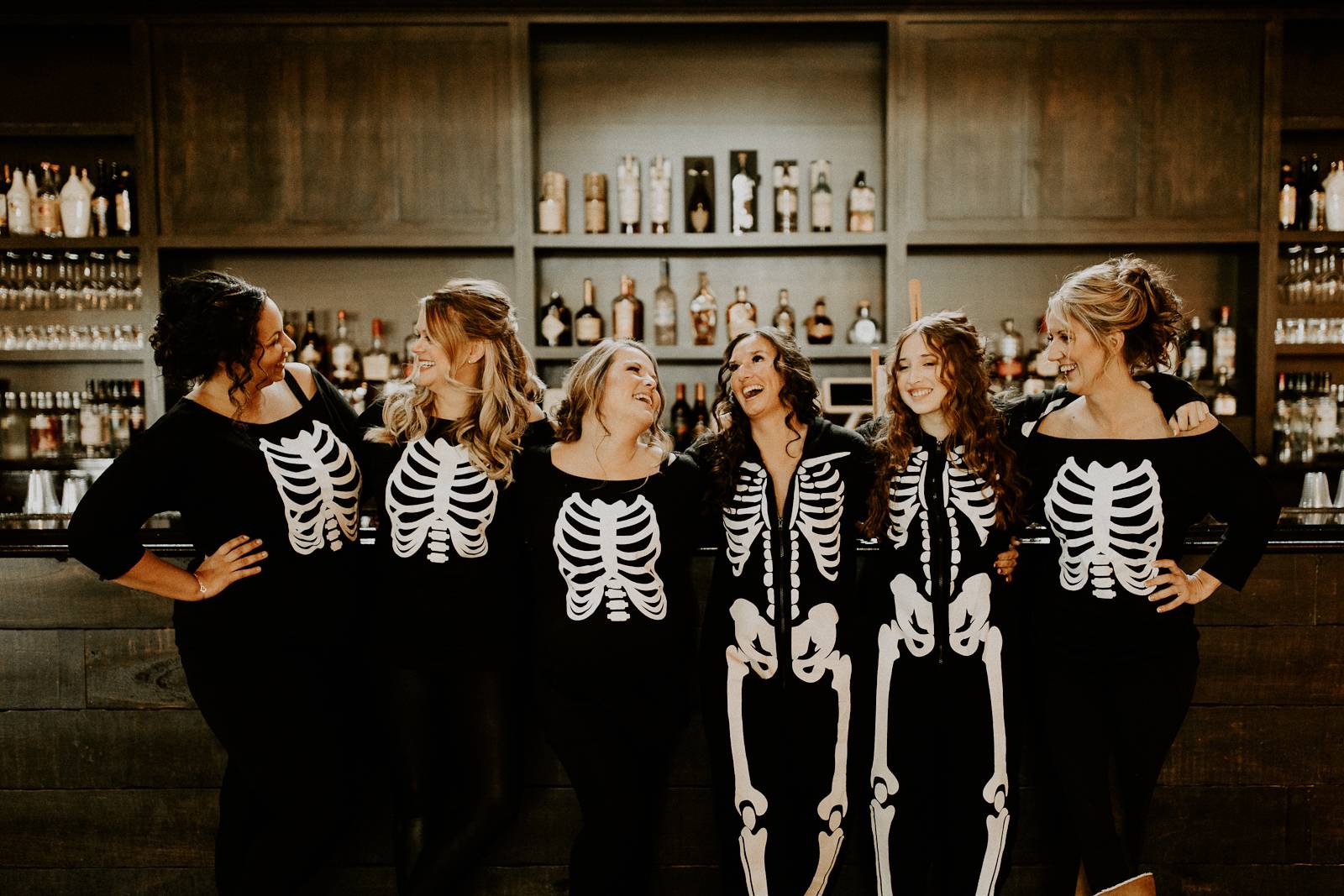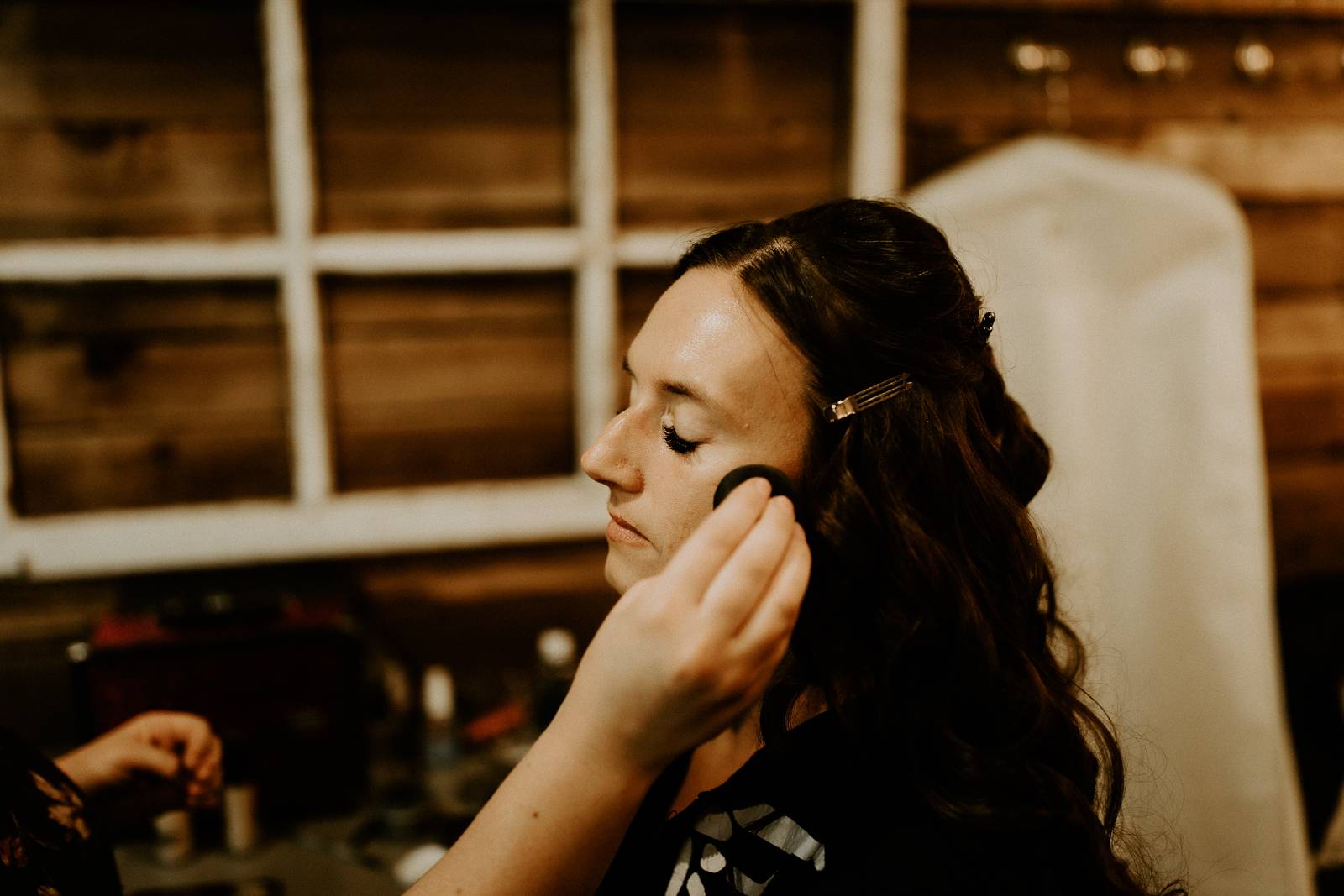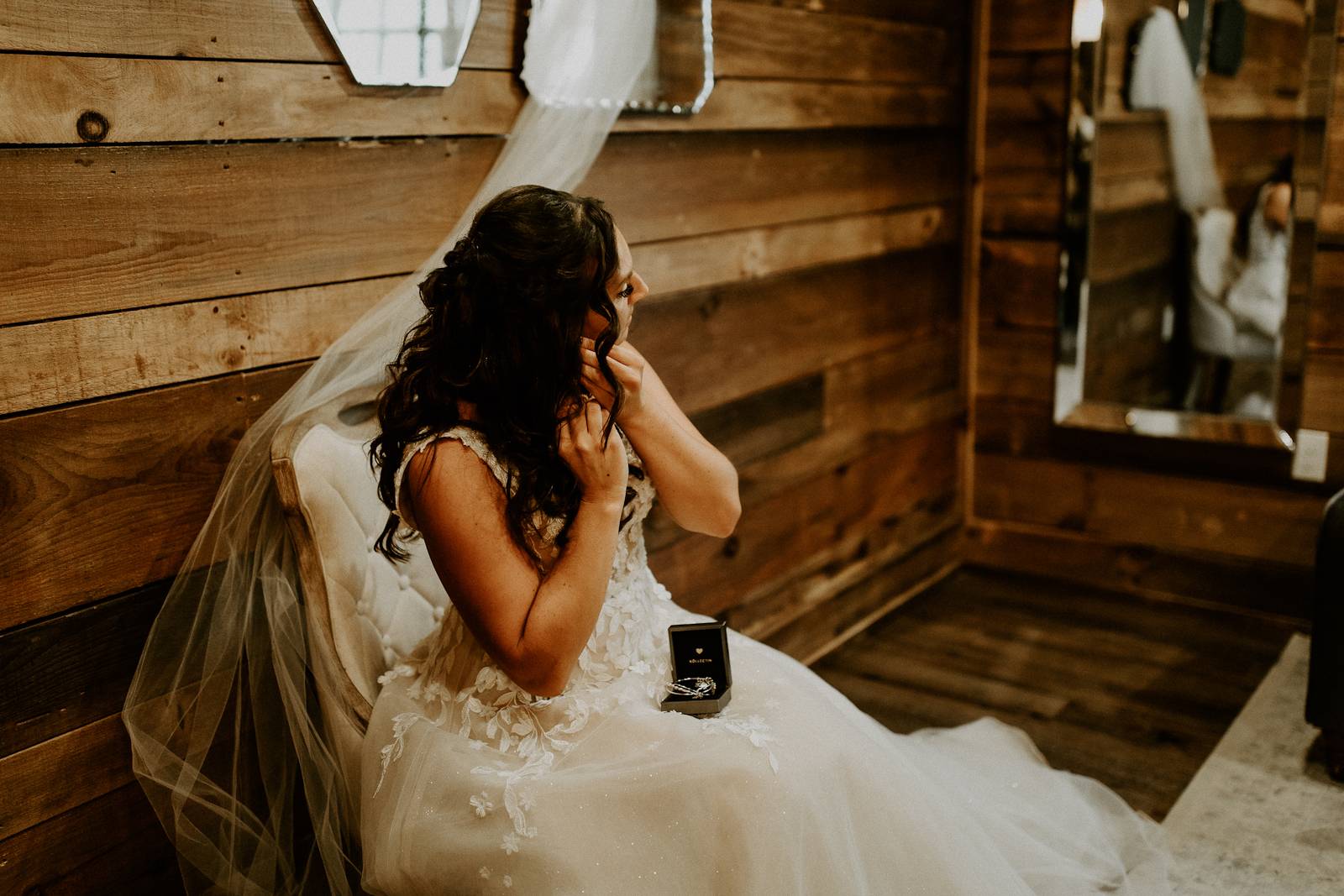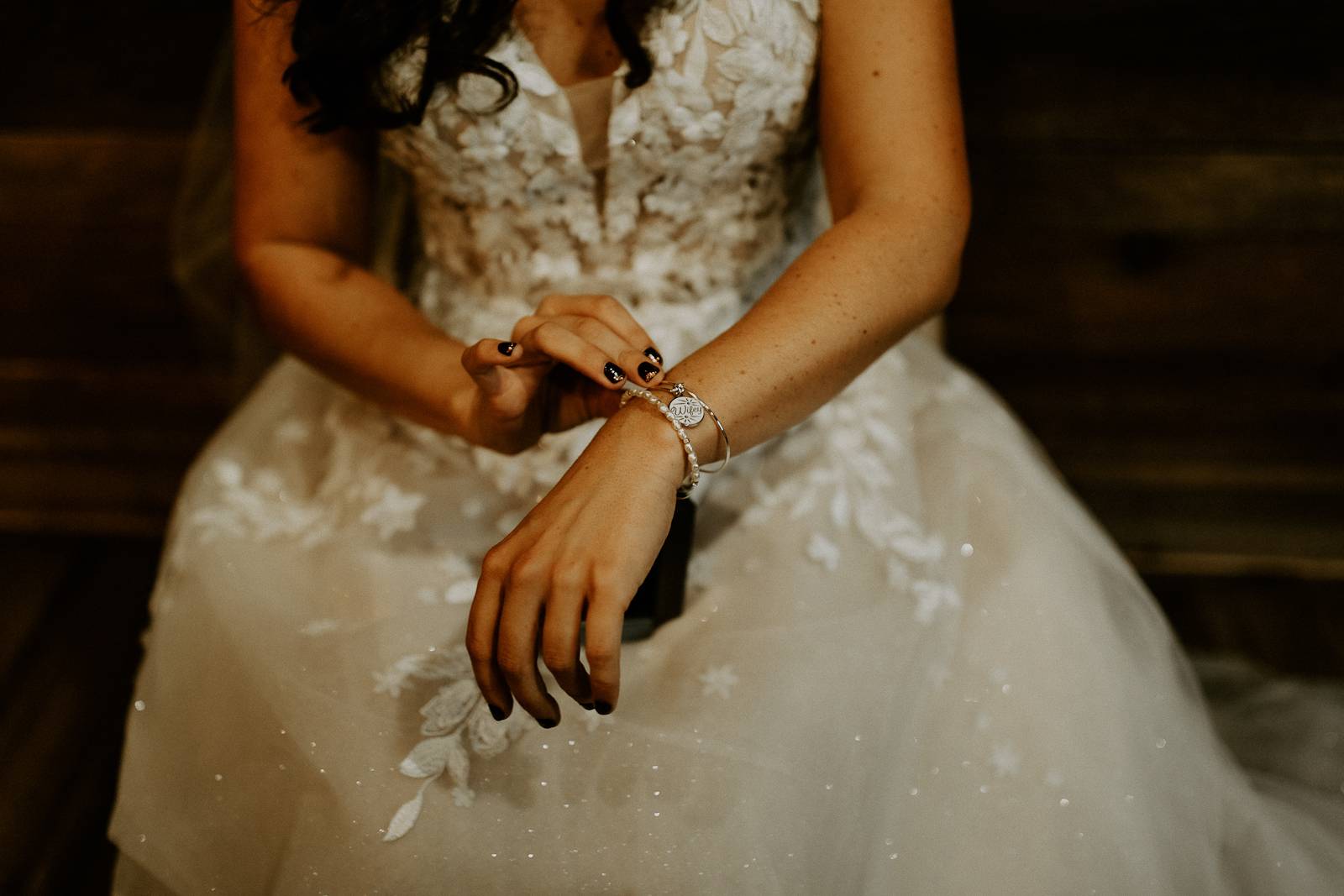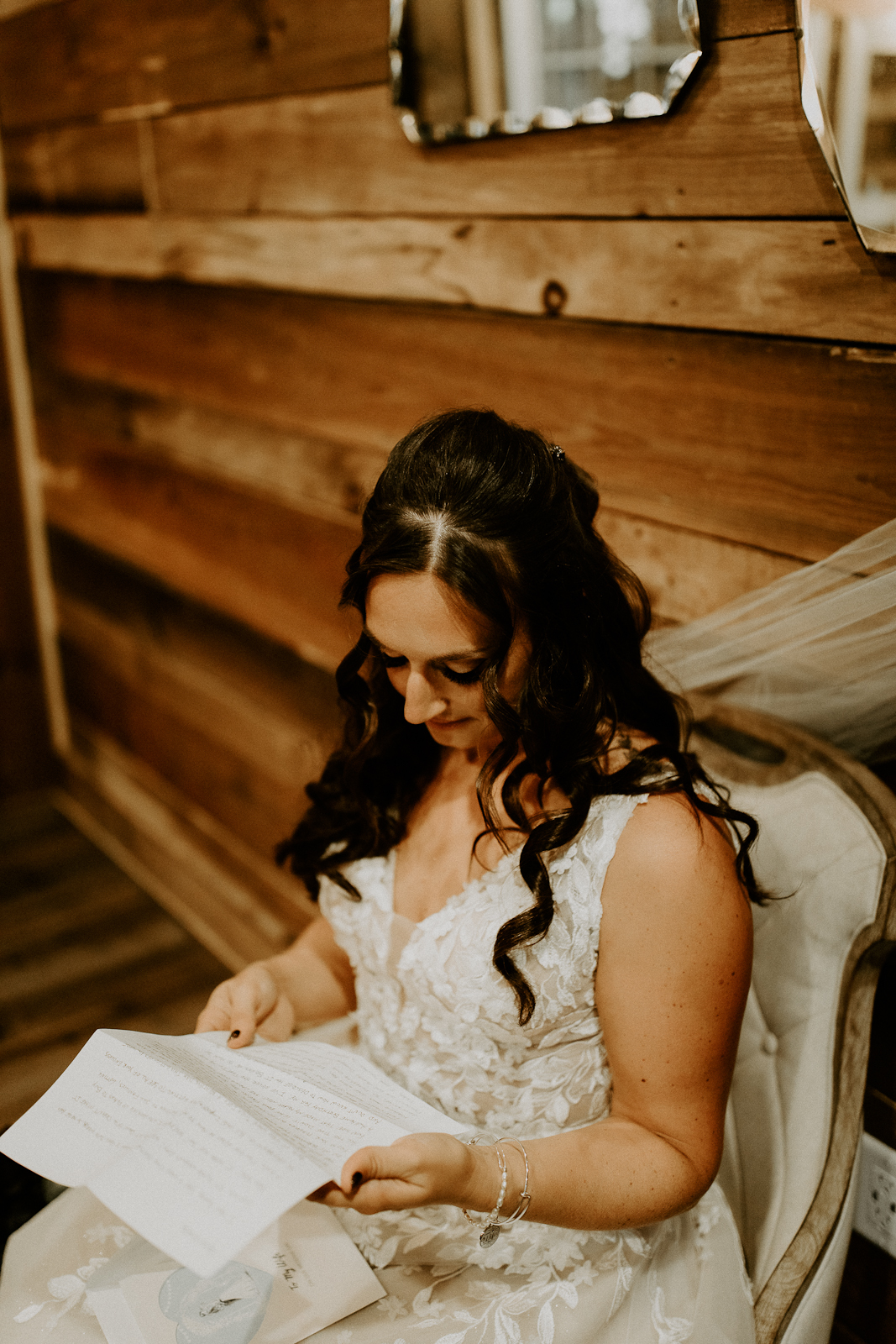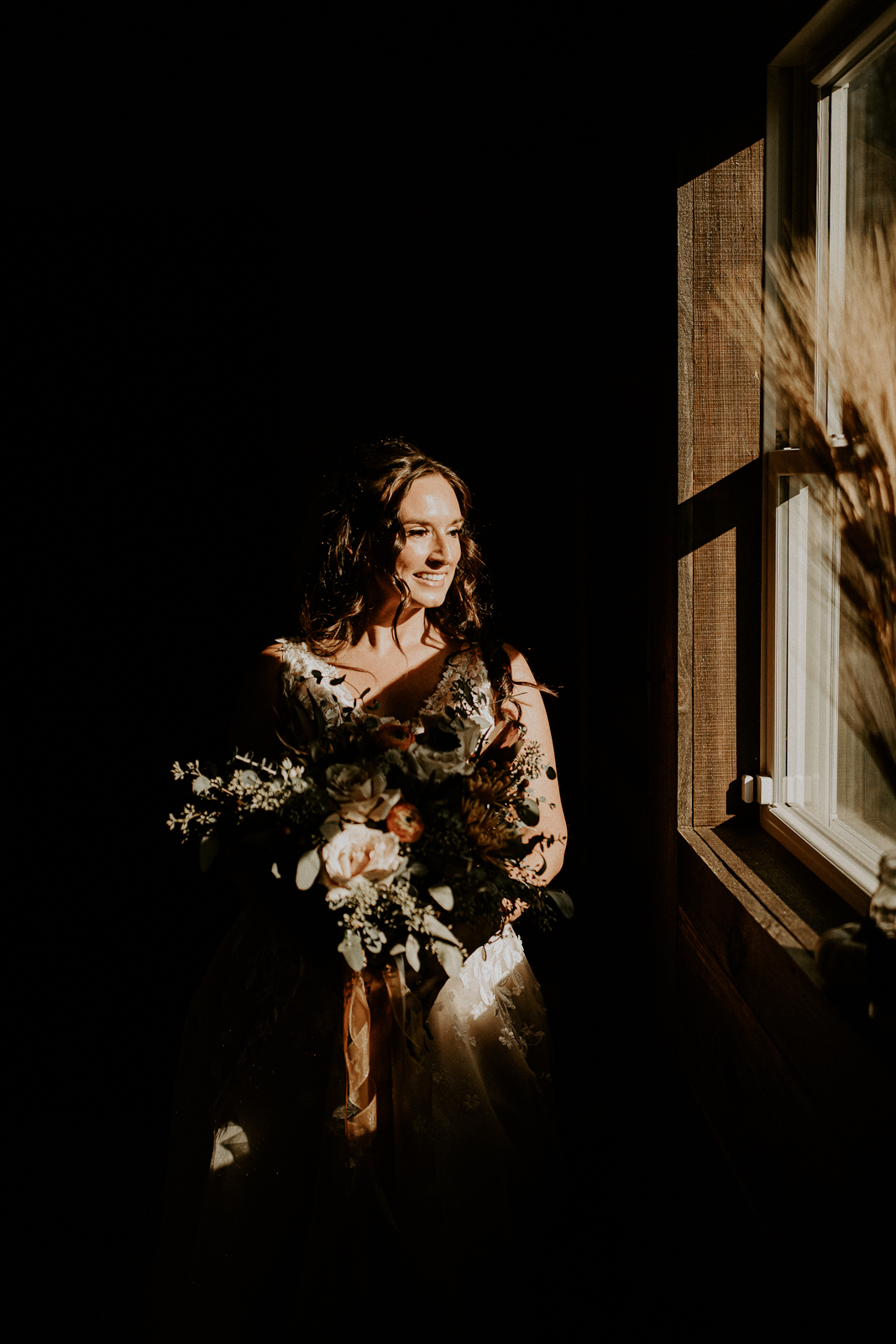 TELL US ABOUT YOUR PROPOSAL: It was perfect. Trevor proposed on a mountain in New Hampshire, surrounded by my family. I had no idea, and he completely surprised me!
TELL US ABOUT FINDING YOUR ATTIRE: I knew I loved BHLDN gowns, and although I looked a few other places, that was what I wanted. I did not know the style at all, just that I was hoping I would find it at BHLDN, and I did alongside a fantastic customer experience! We also had exceptional service at Men's Warehouse, which allowed my family to pick up their tuxes in New Hampshire!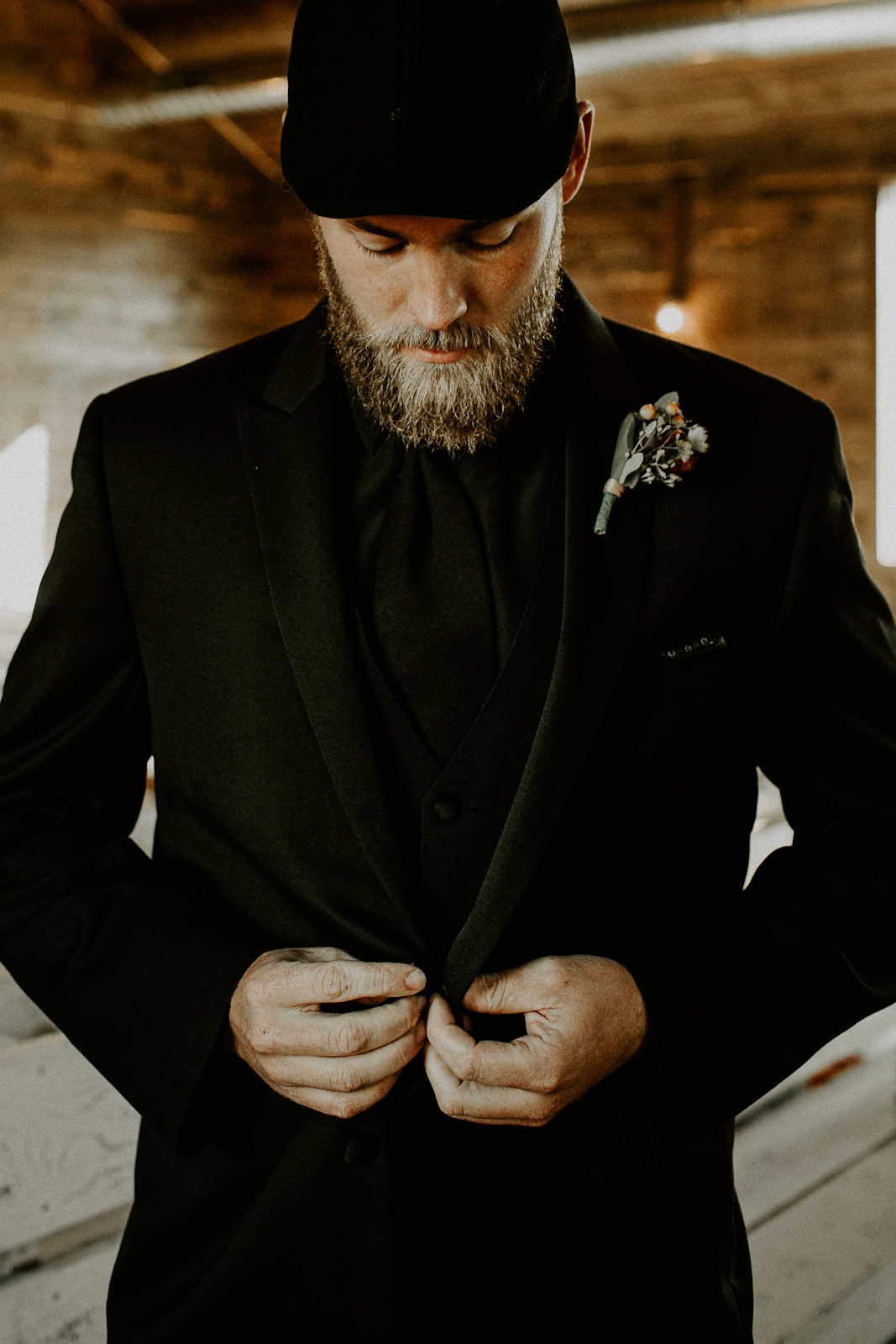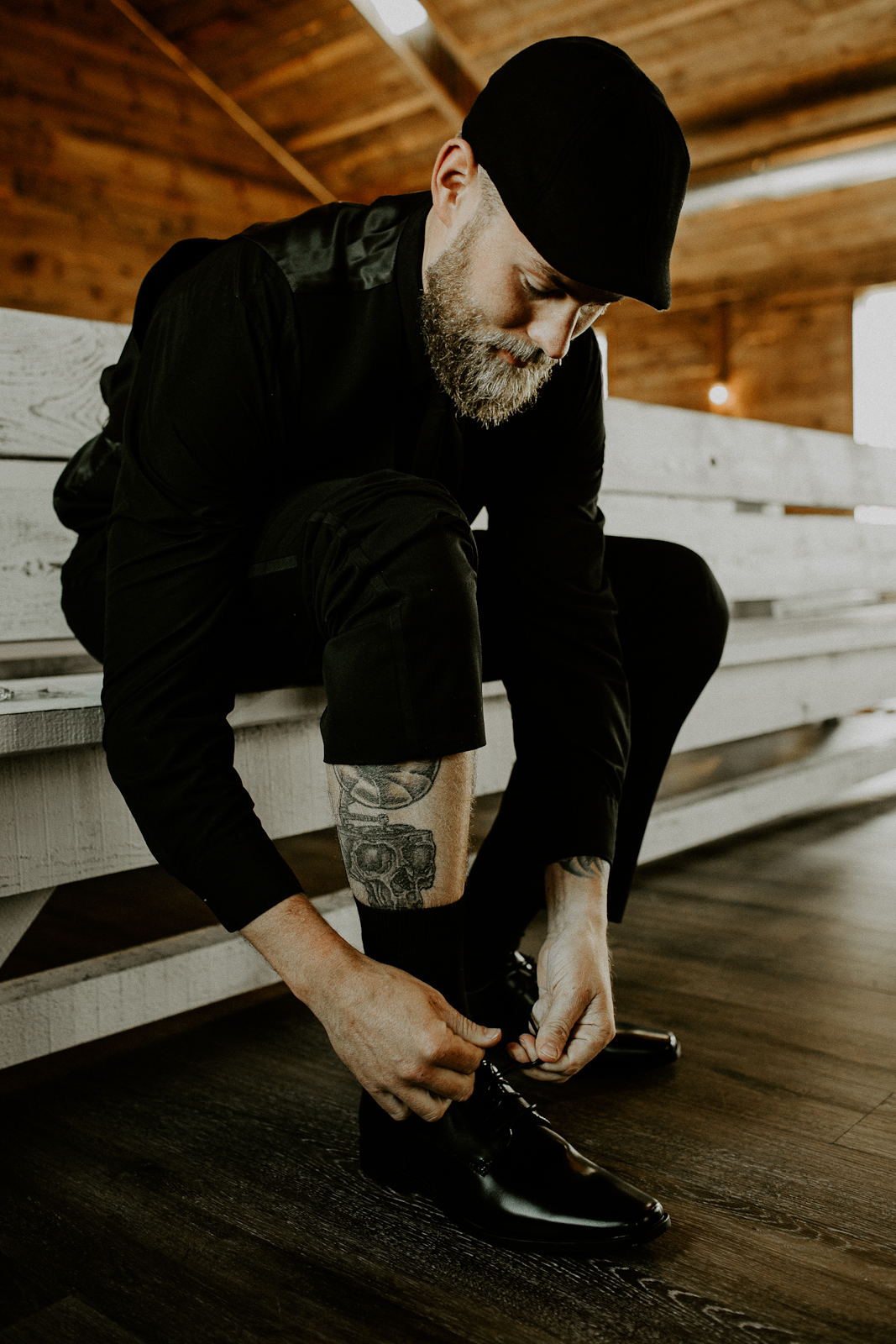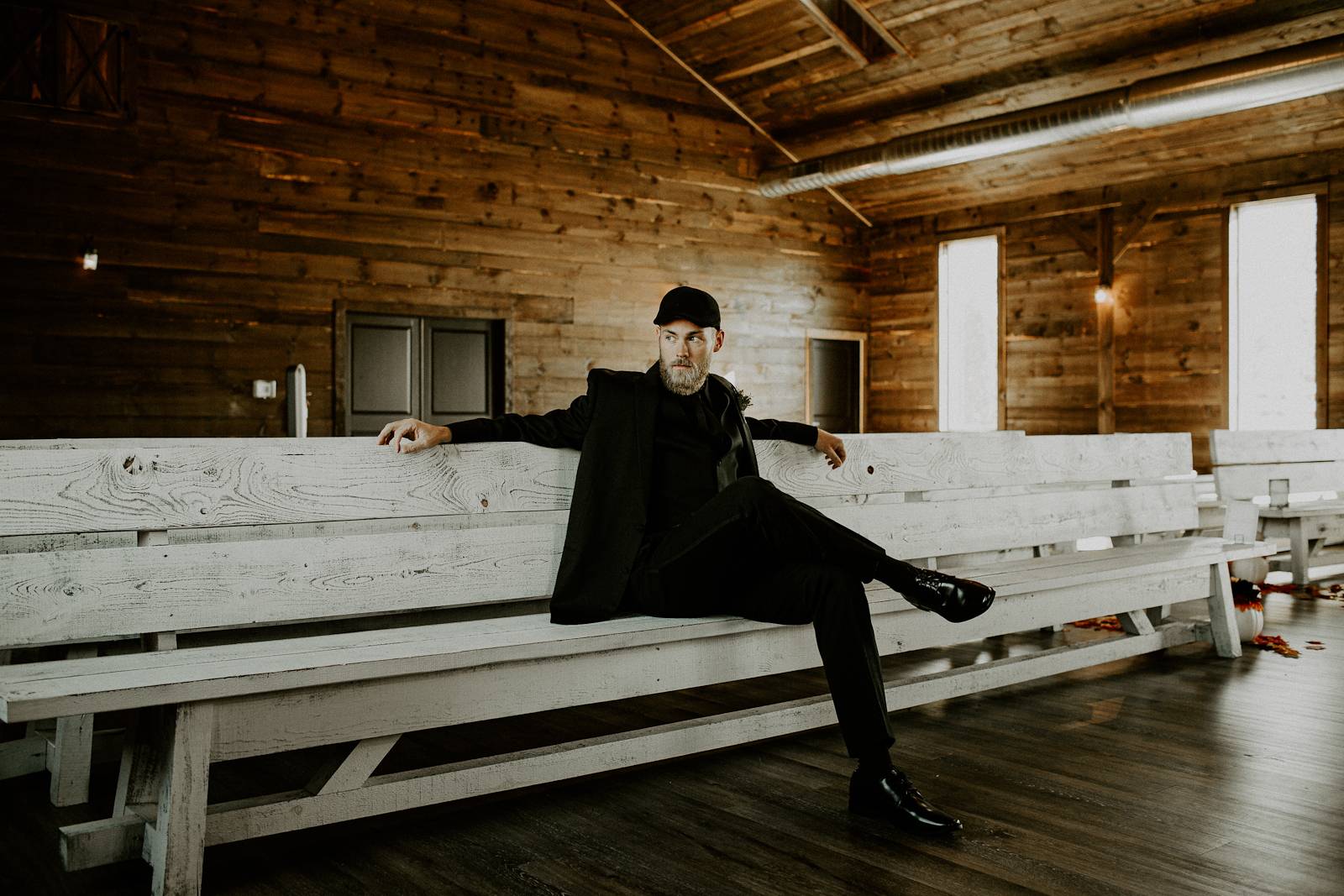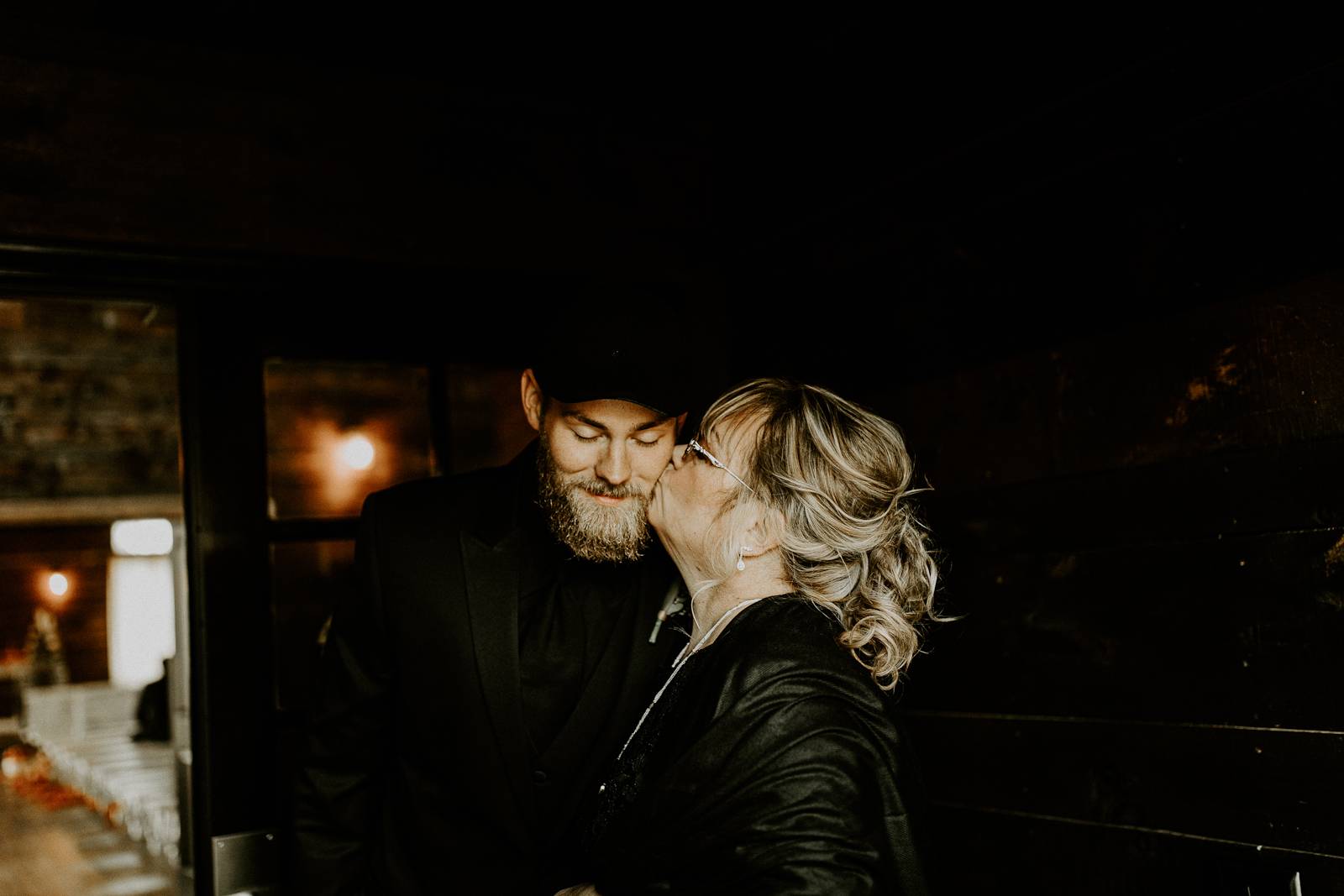 WERE THERE ANY PERSONAL TOUCHES OR DIY ELEMENTS? With a Halloween wedding and our very different styles, we compromised on a fall-themed ceremony and more of a Halloween-themed reception! Our ceremony was very orange and red, and then more black and orange for our reception! Oh, and we definitely had a candy table!
HOW WOULD YOU DESCRIBE YOUR WEDDING THEME/STYLE IN FIVE WORDS OR LESS? Romantic-fall-meets-Halloween-night!
WHAT WAS YOUR WEDDING COLOR PALETTE? Black with hints of orange.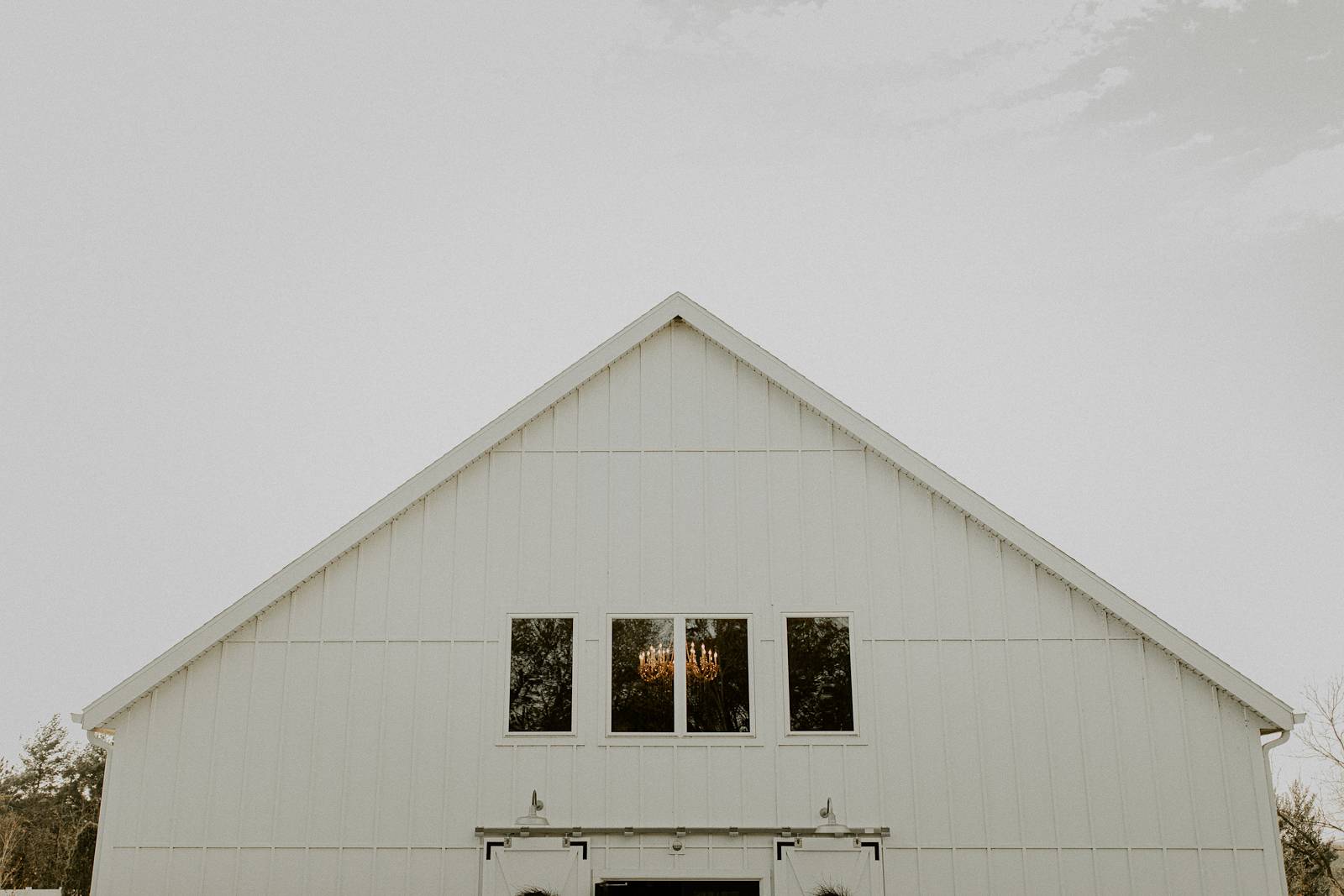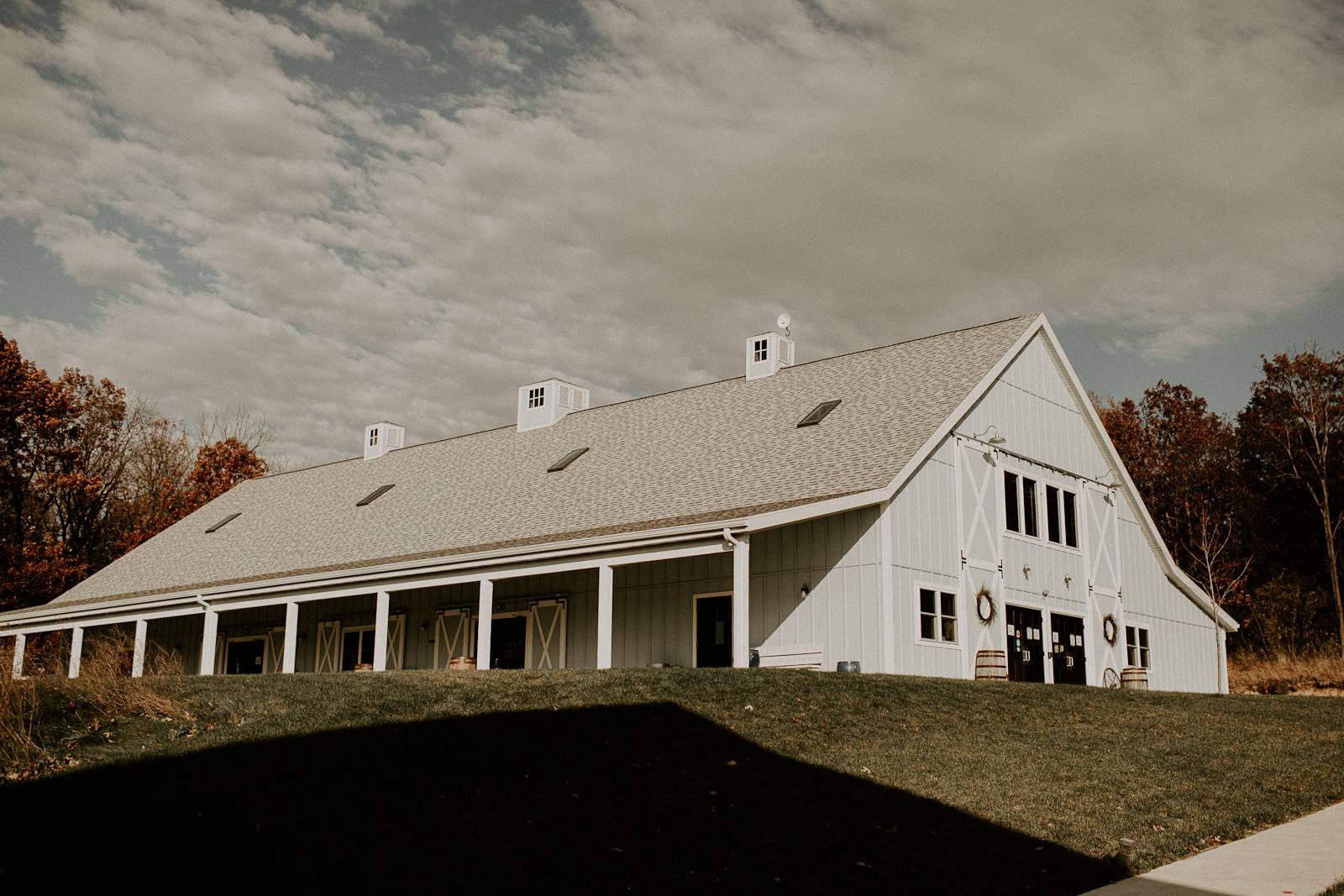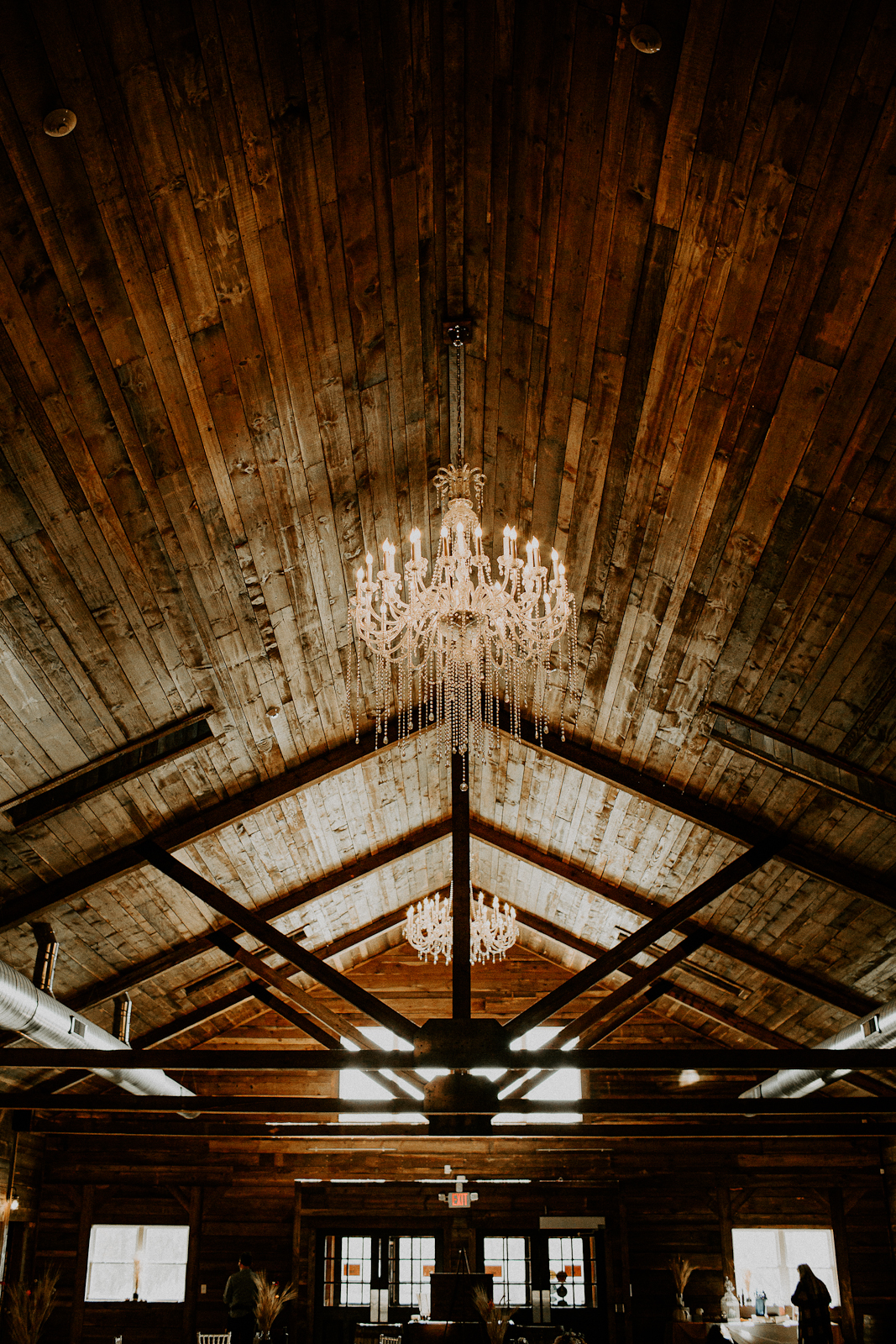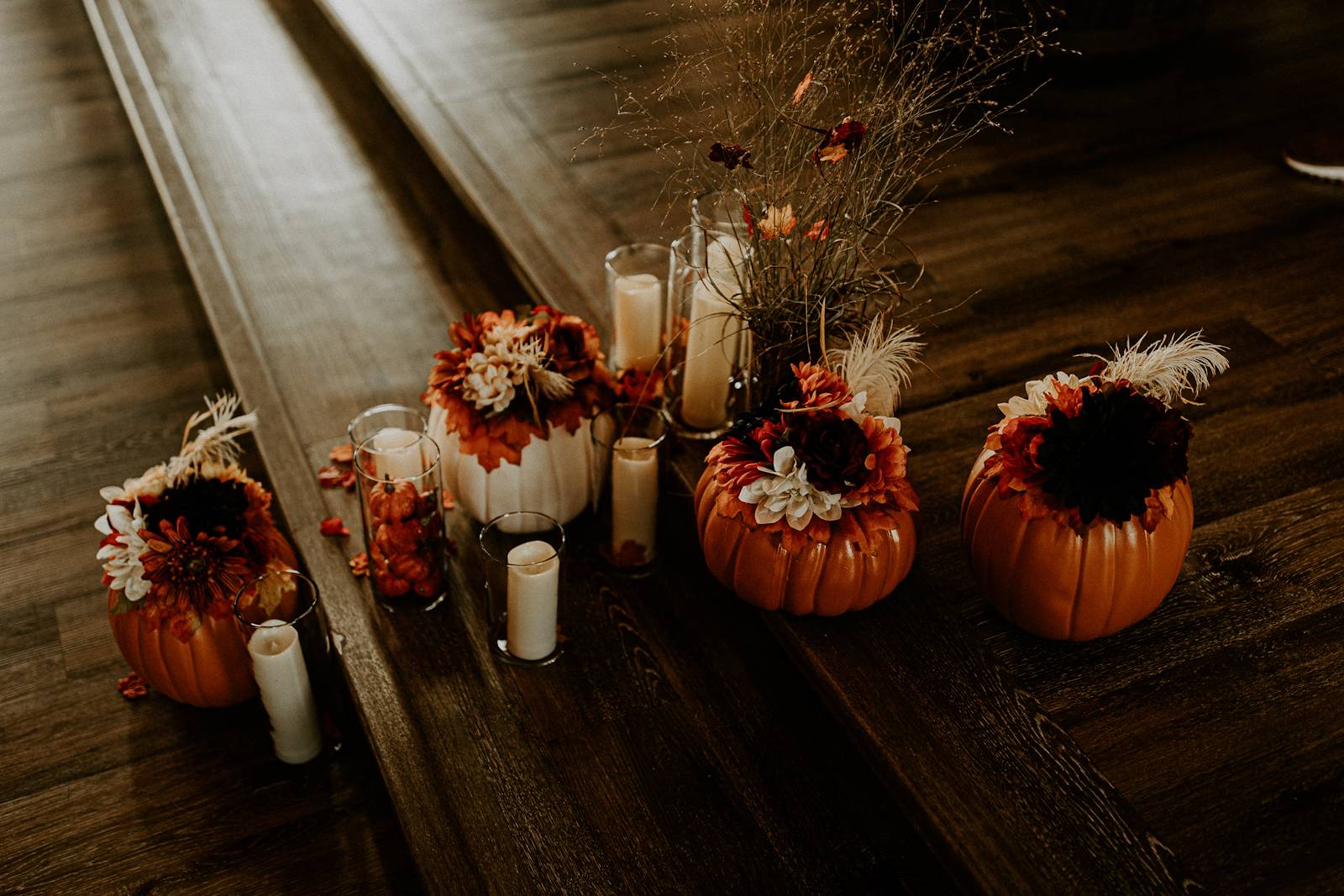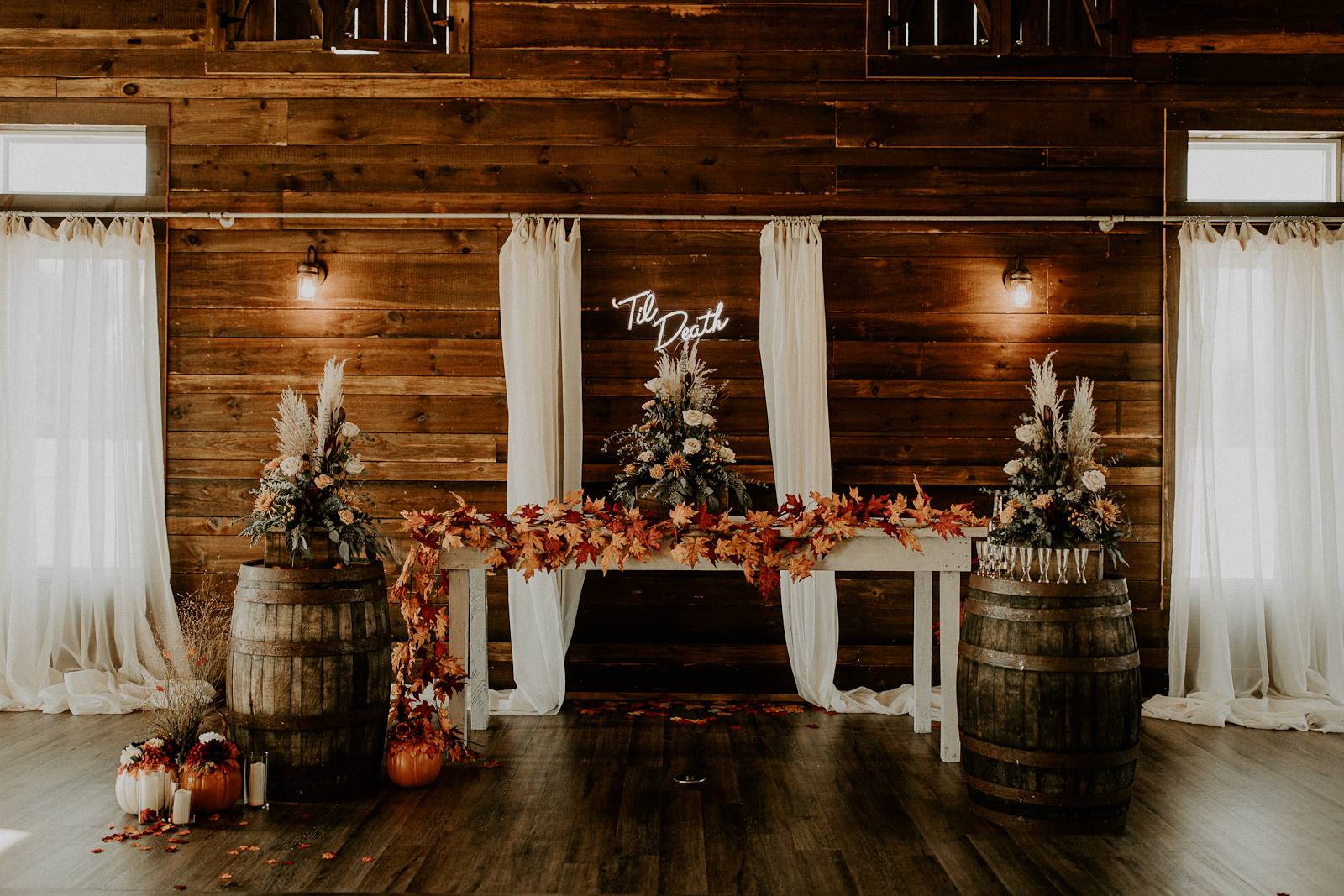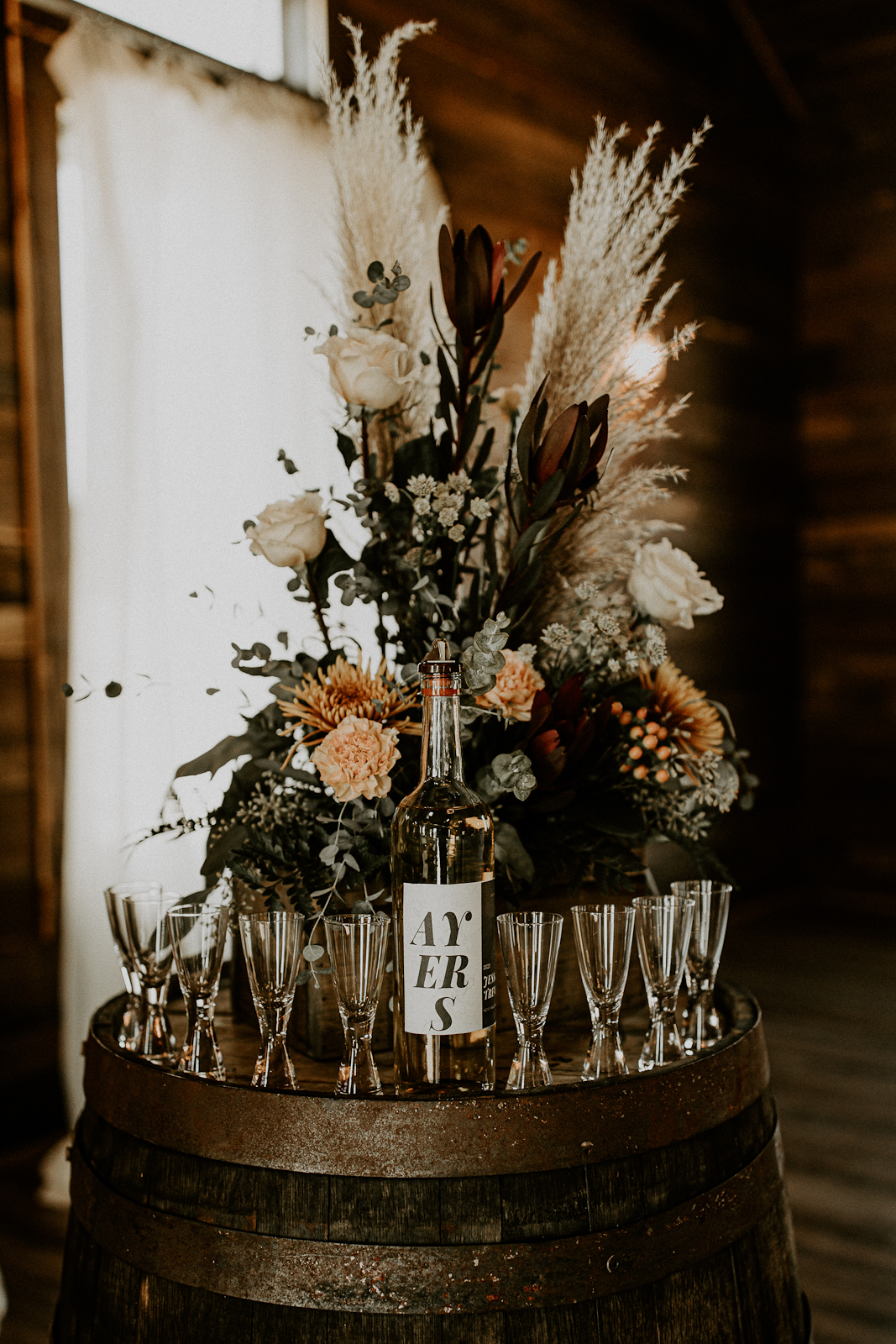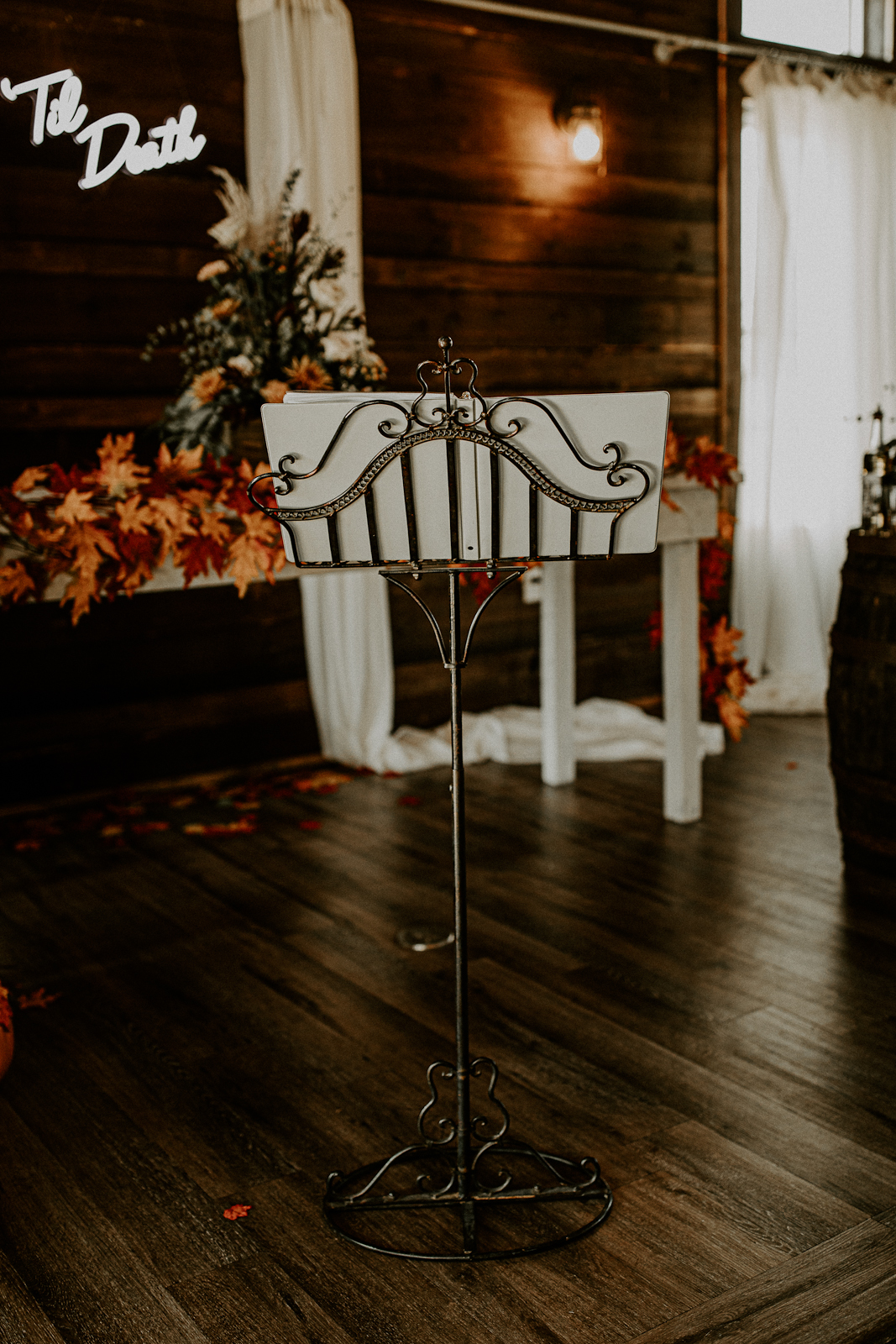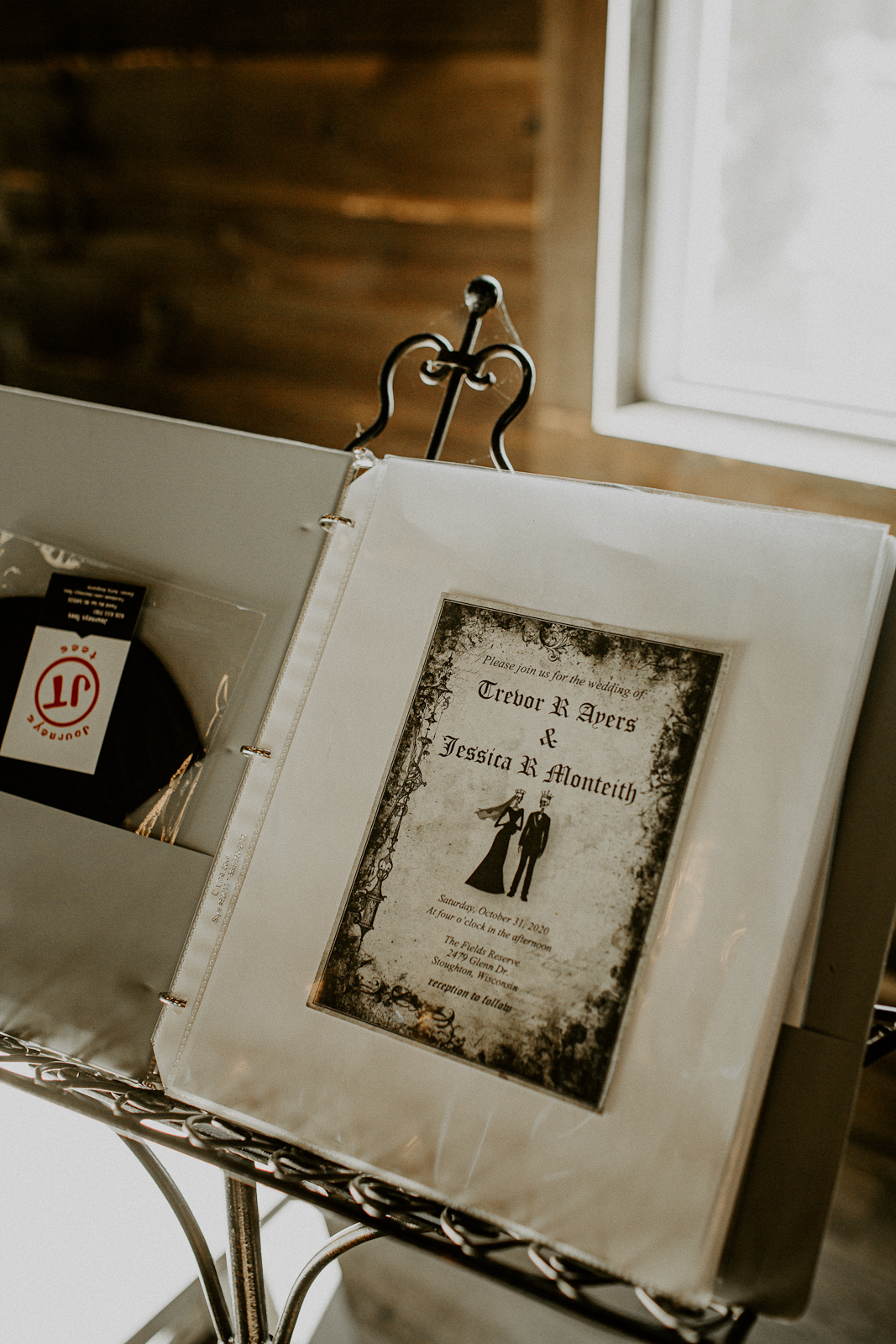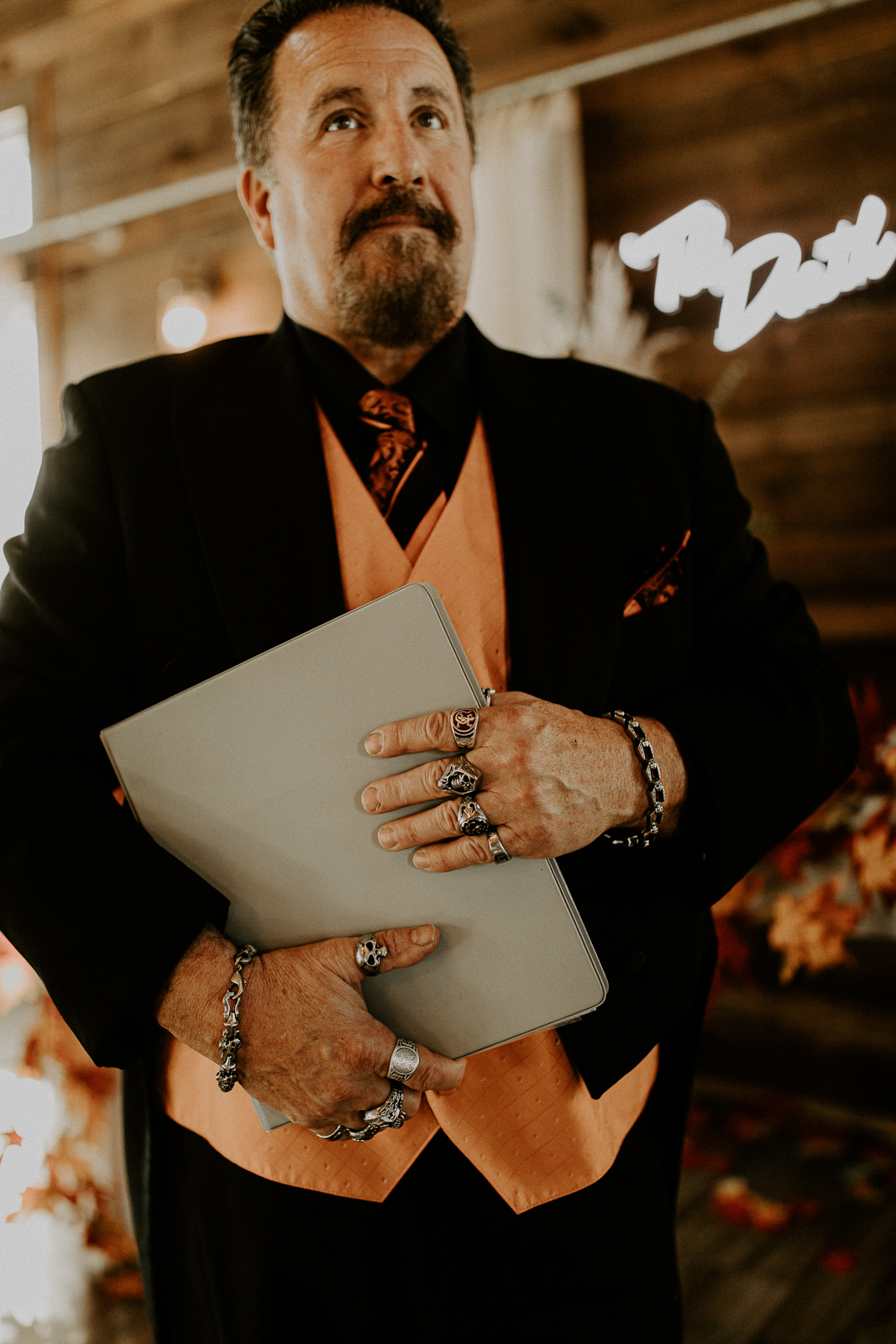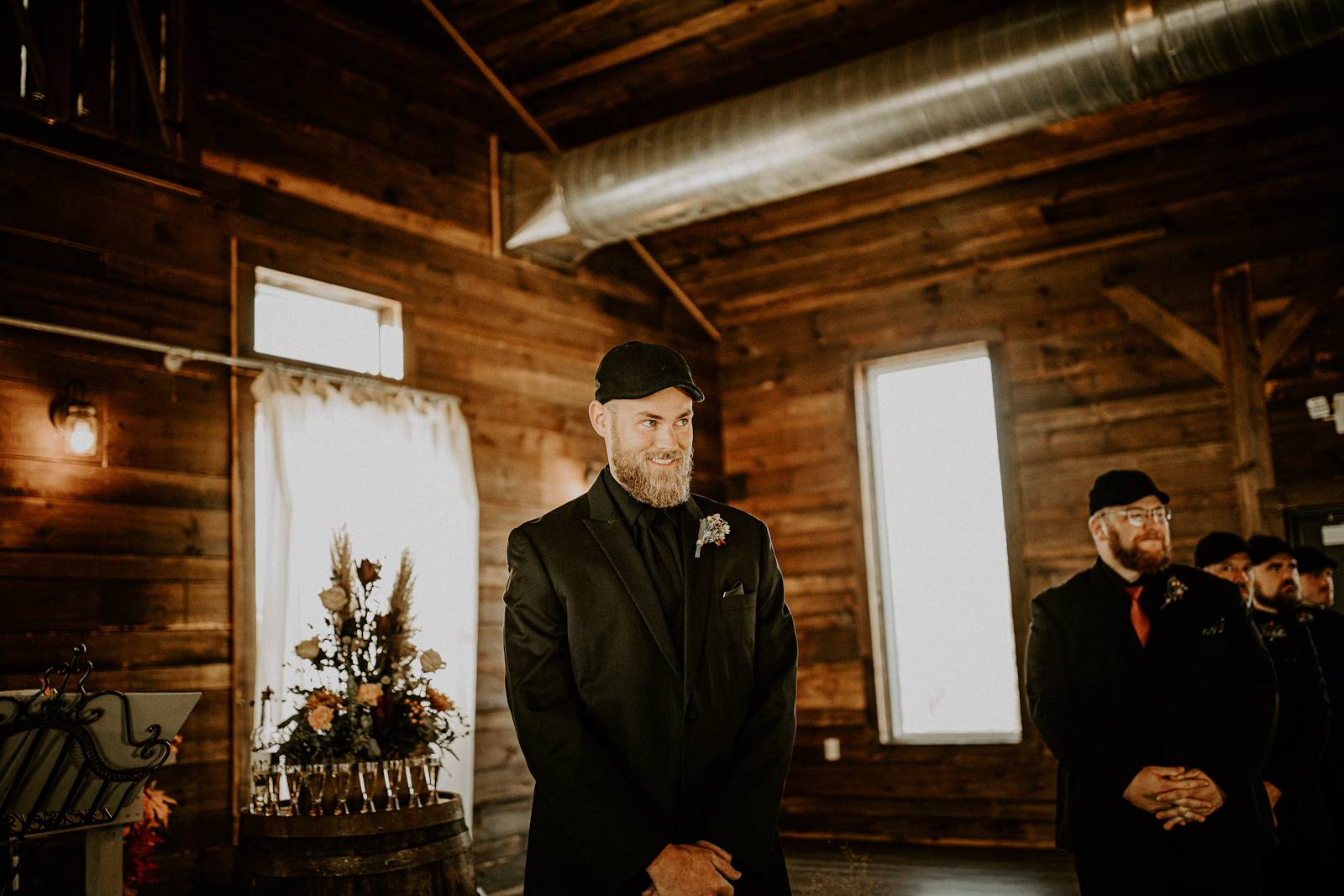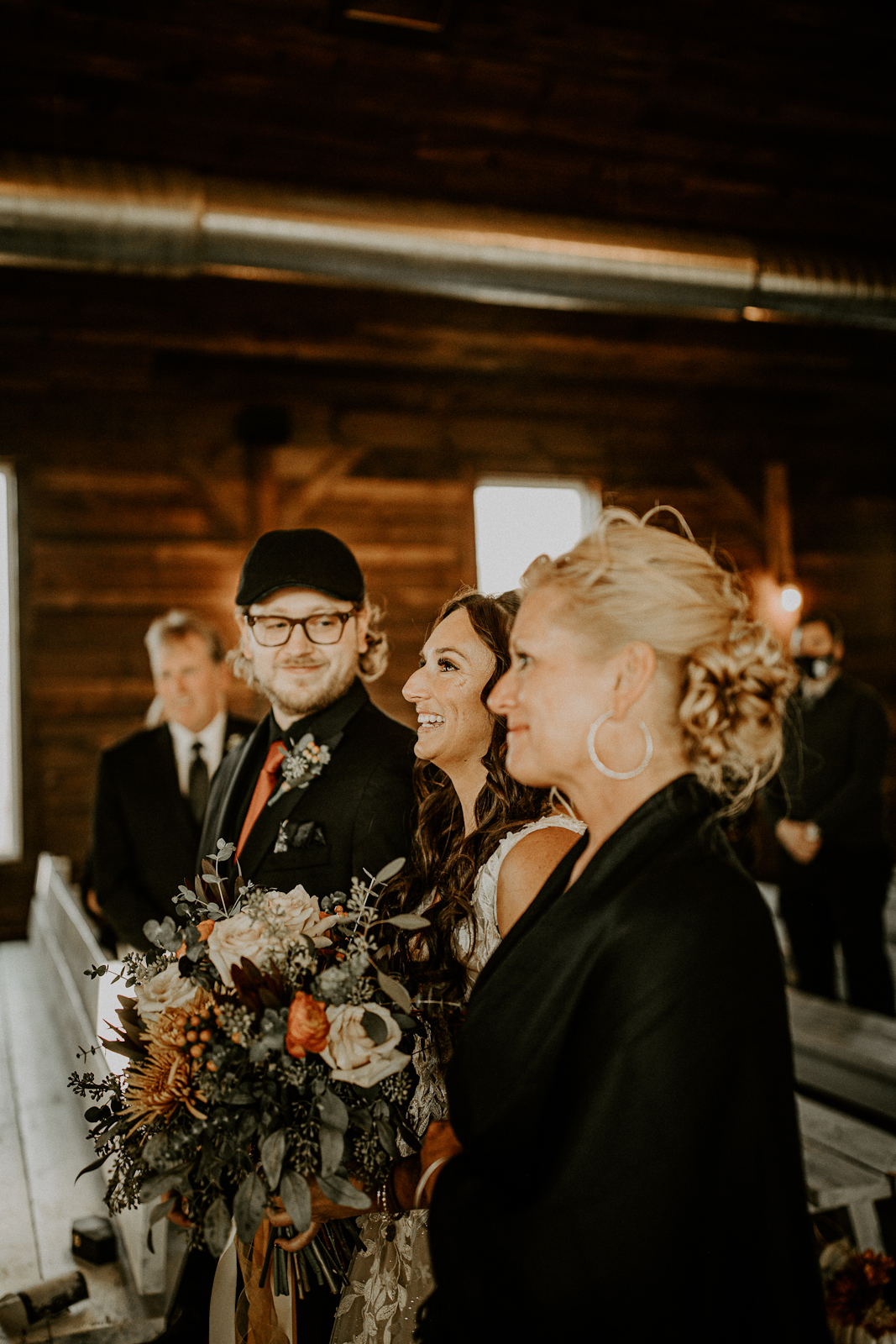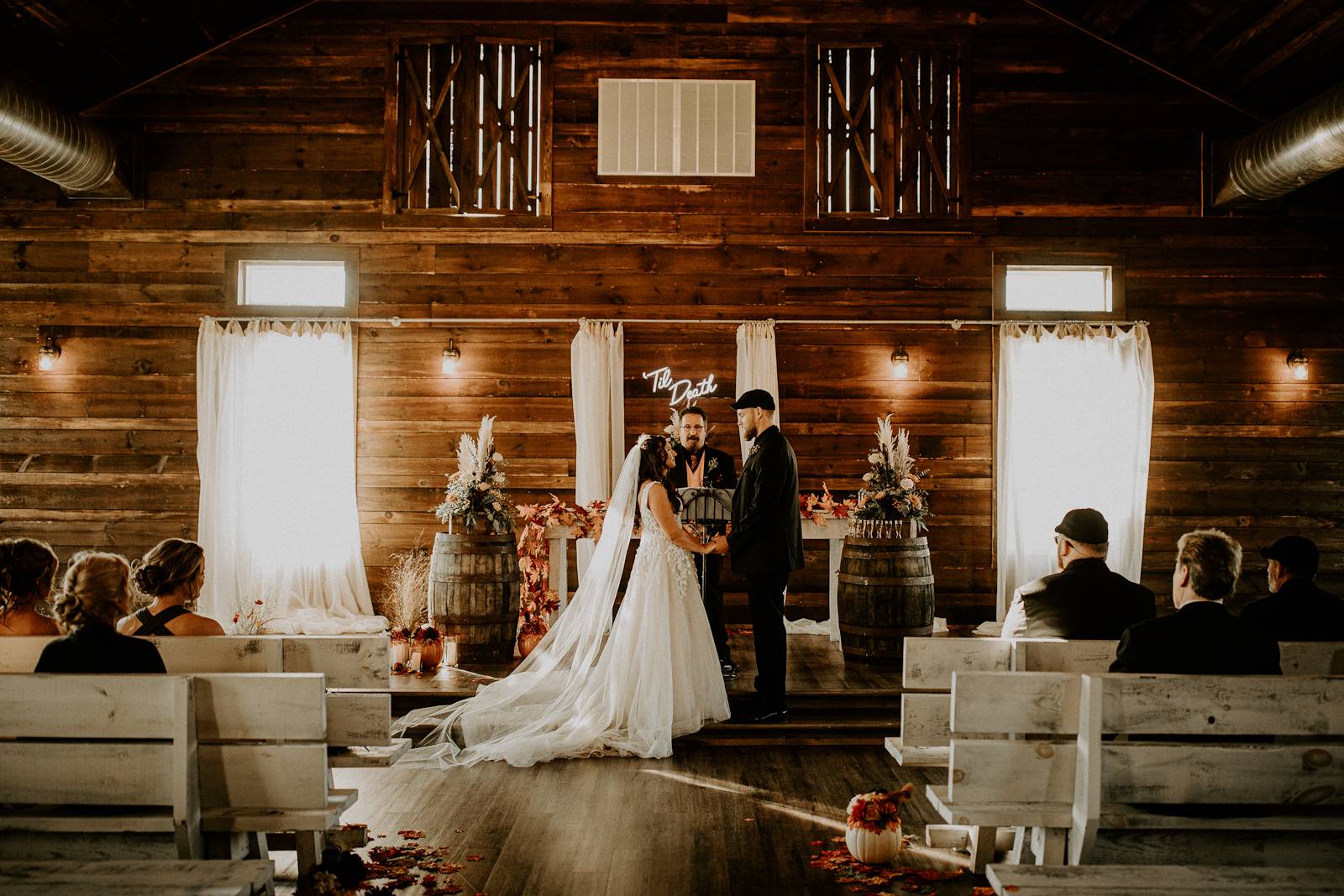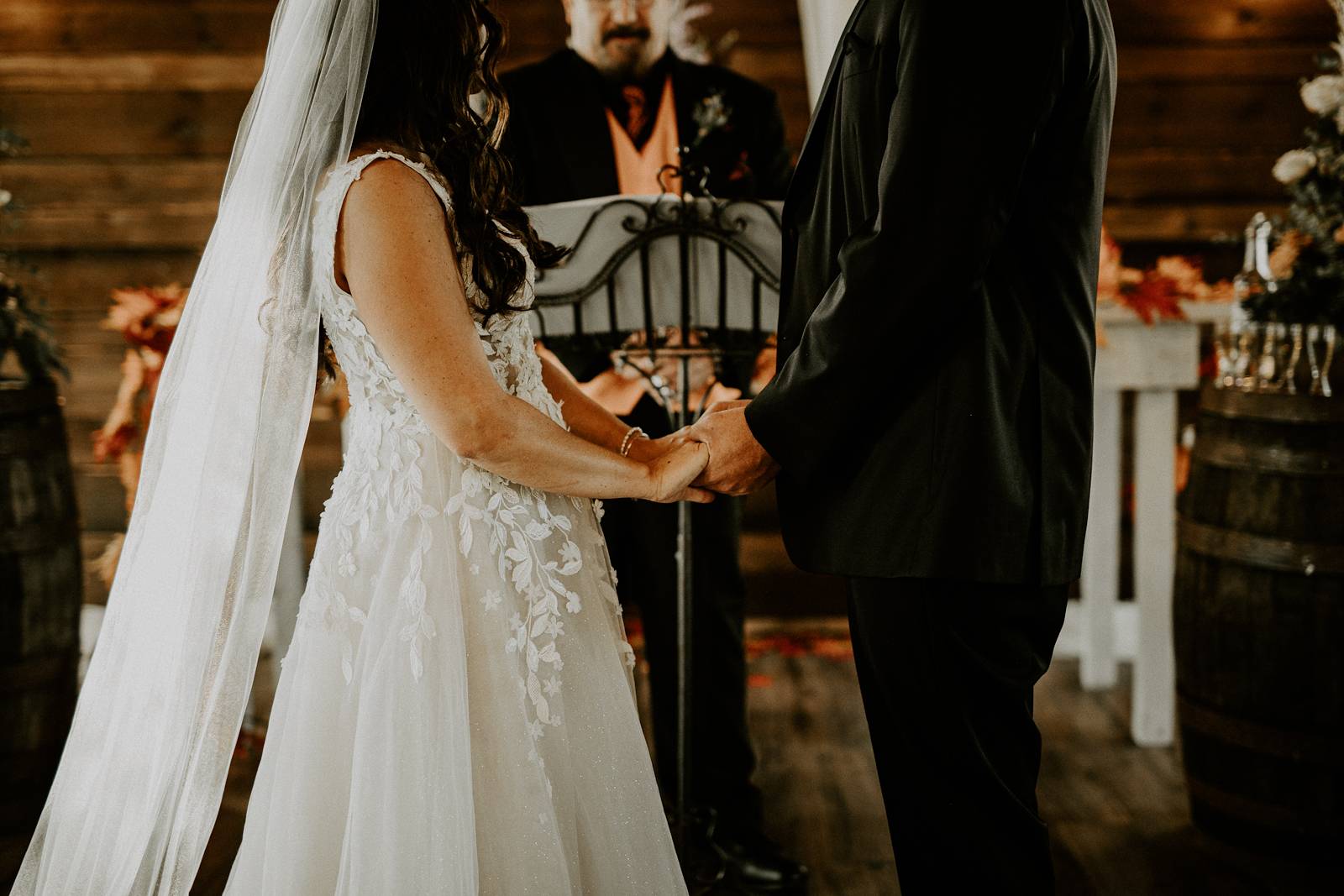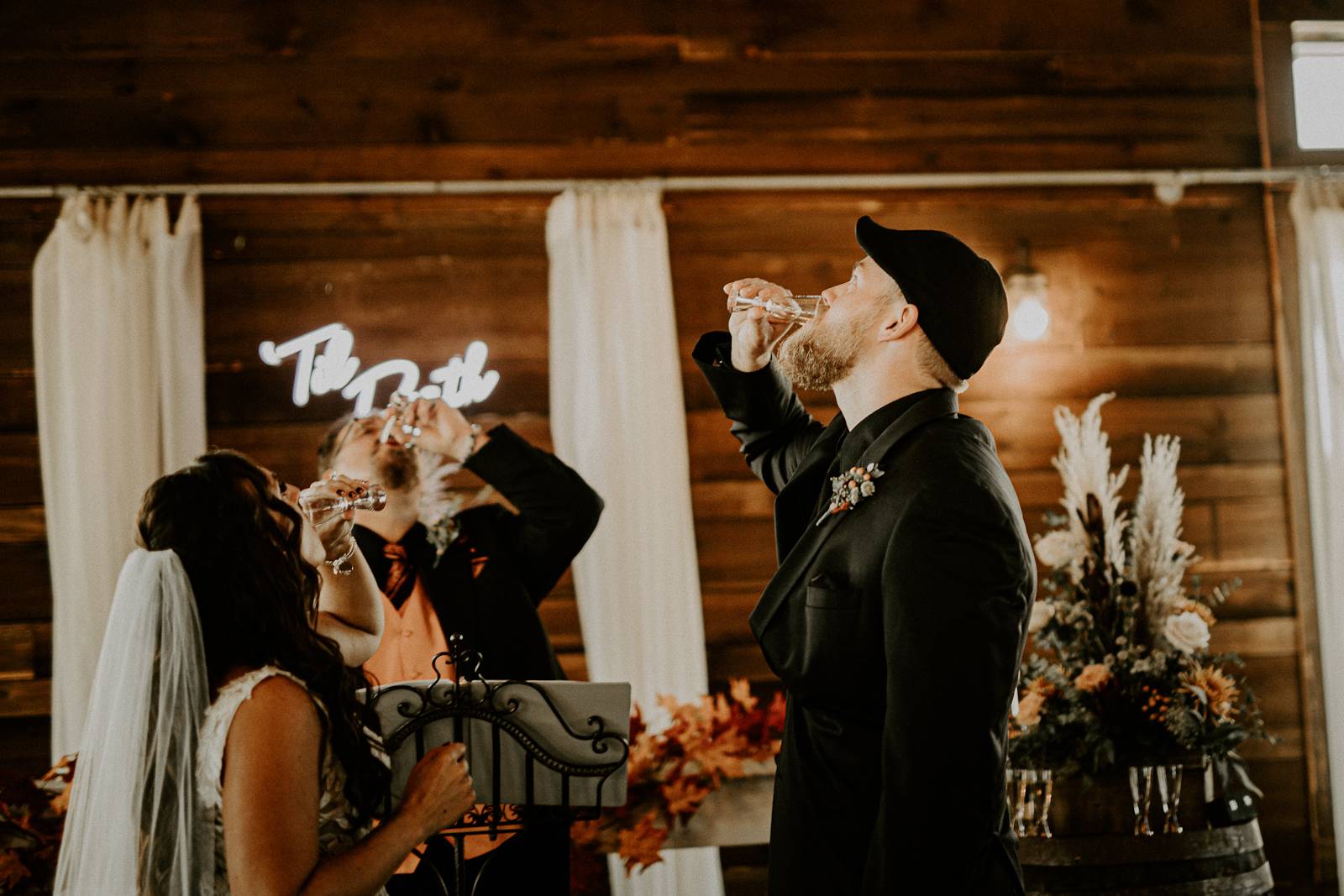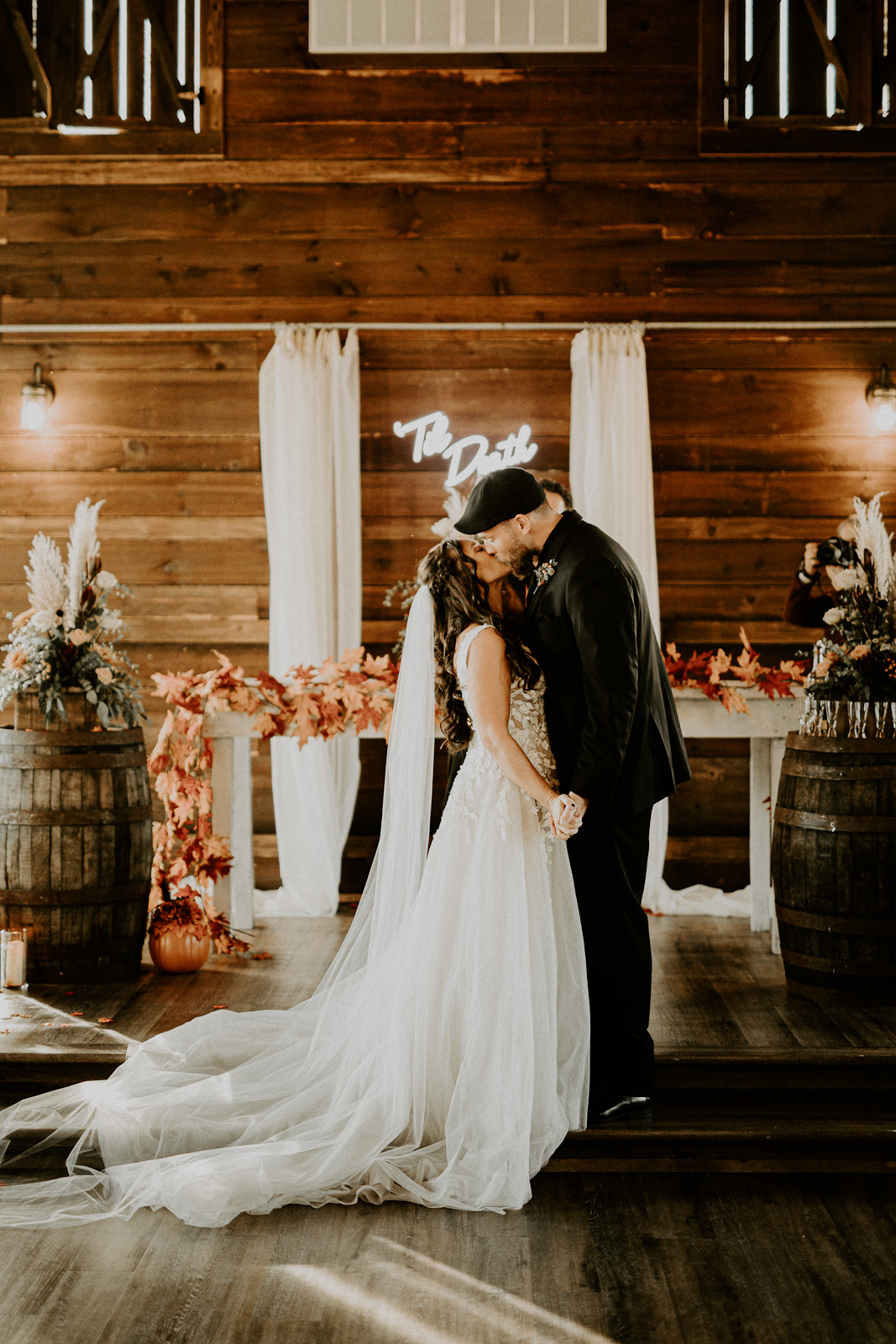 DESCRIBE YOUR WEDDING FLOWERS: B-Style Floral killed it with my HUGE bouquet! I'm allergic to many flowers, typically the 'filler' flowers, so she pulled a lot of dry stalks and things into it.
WHAT WAS YOUR INSPIRATION/DESIGN CONCEPT FOR YOUR OVERALL CEREMONY AND RECEPTION DECOR? Our Halloween date was our main planning point. I wanted lots of fall items, and my husband wanted skulls! I think we pulled it together to make a spooky beautiful day!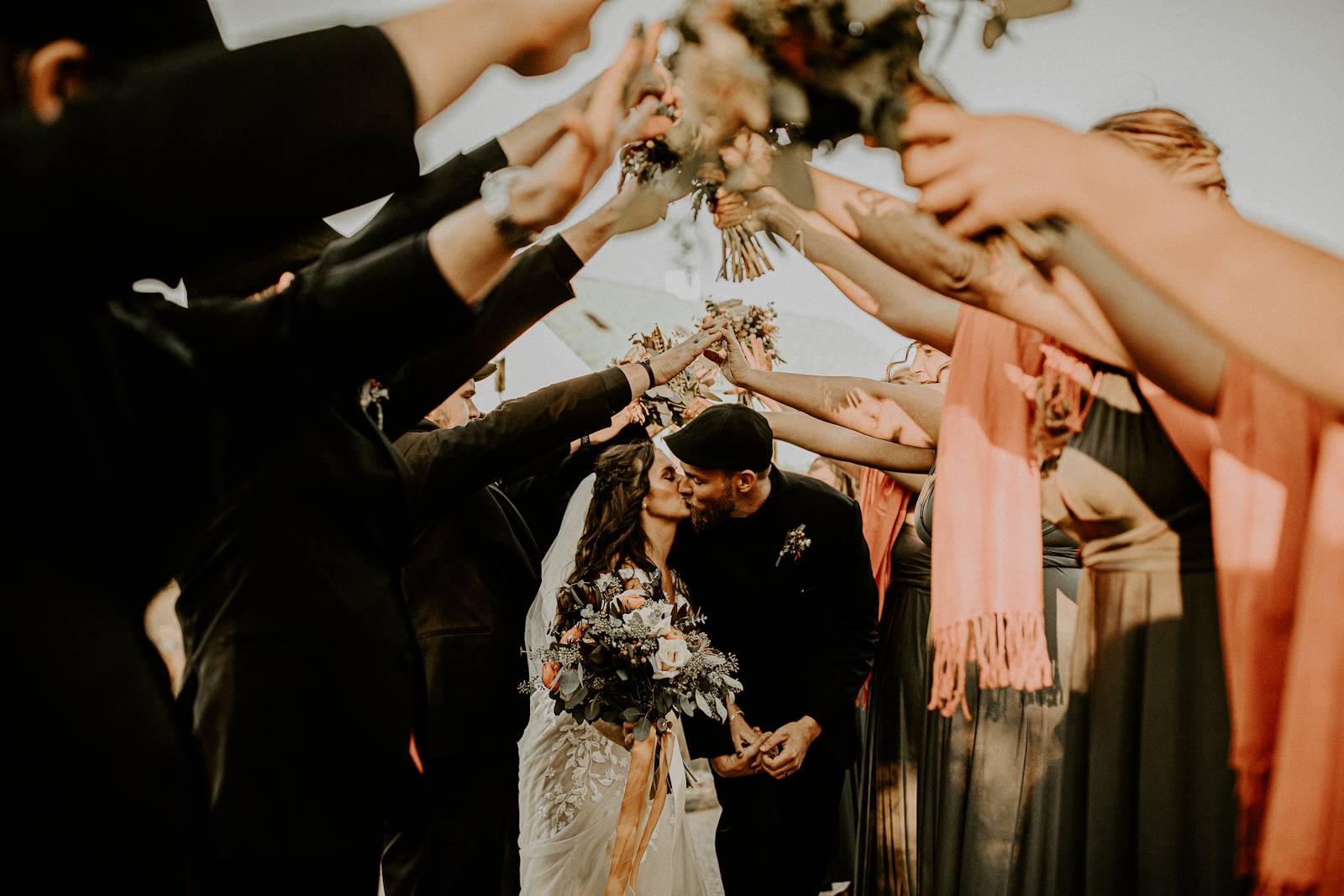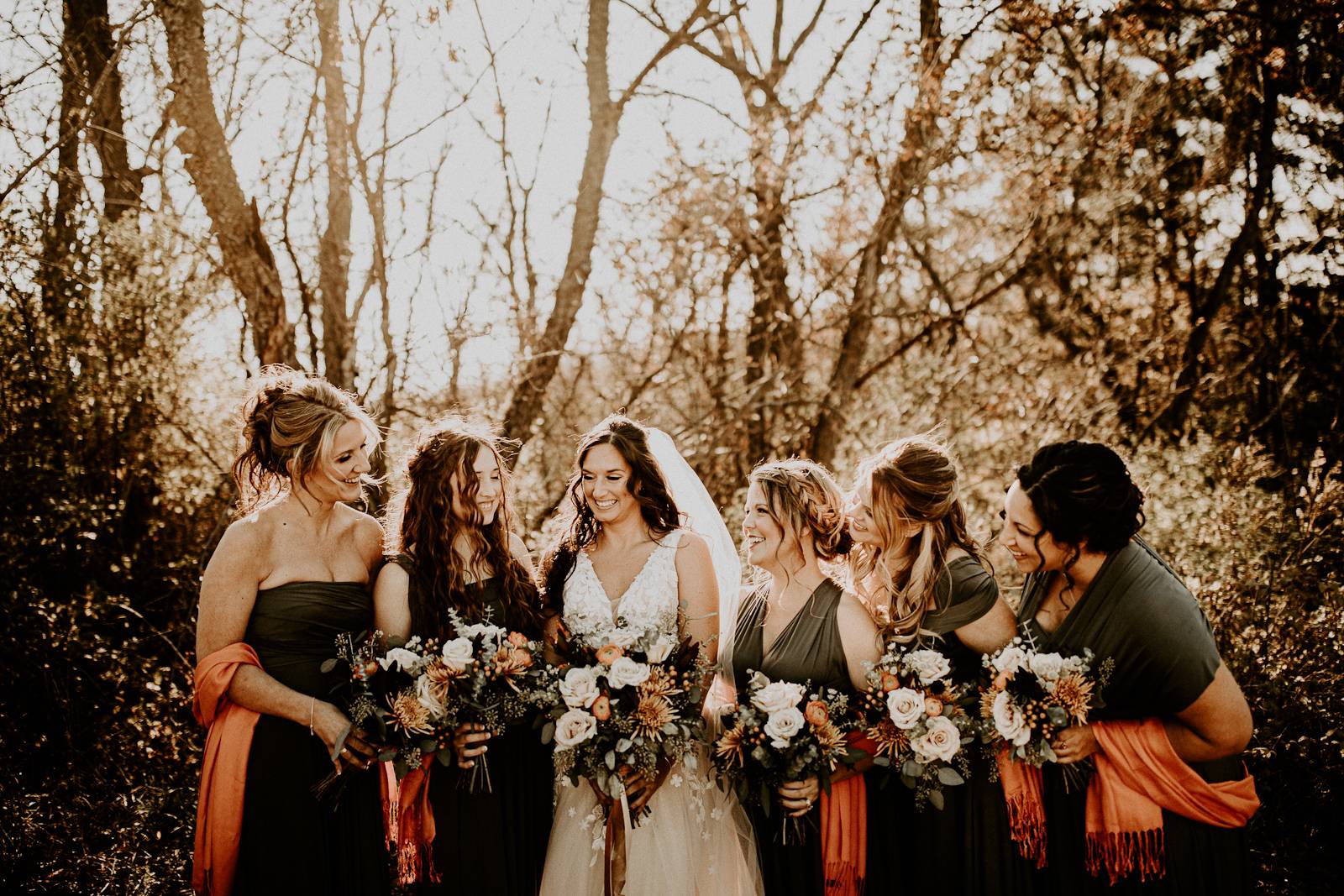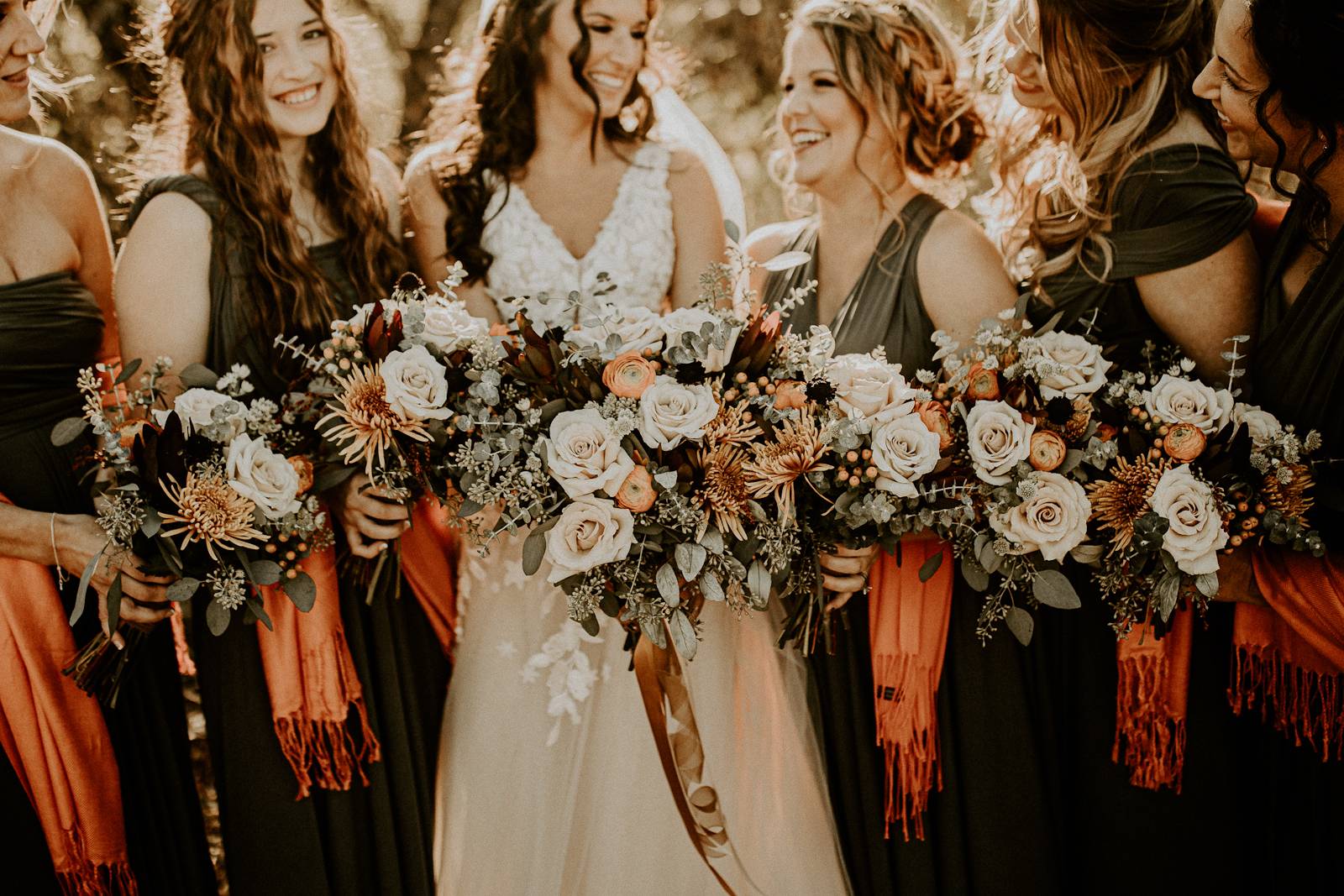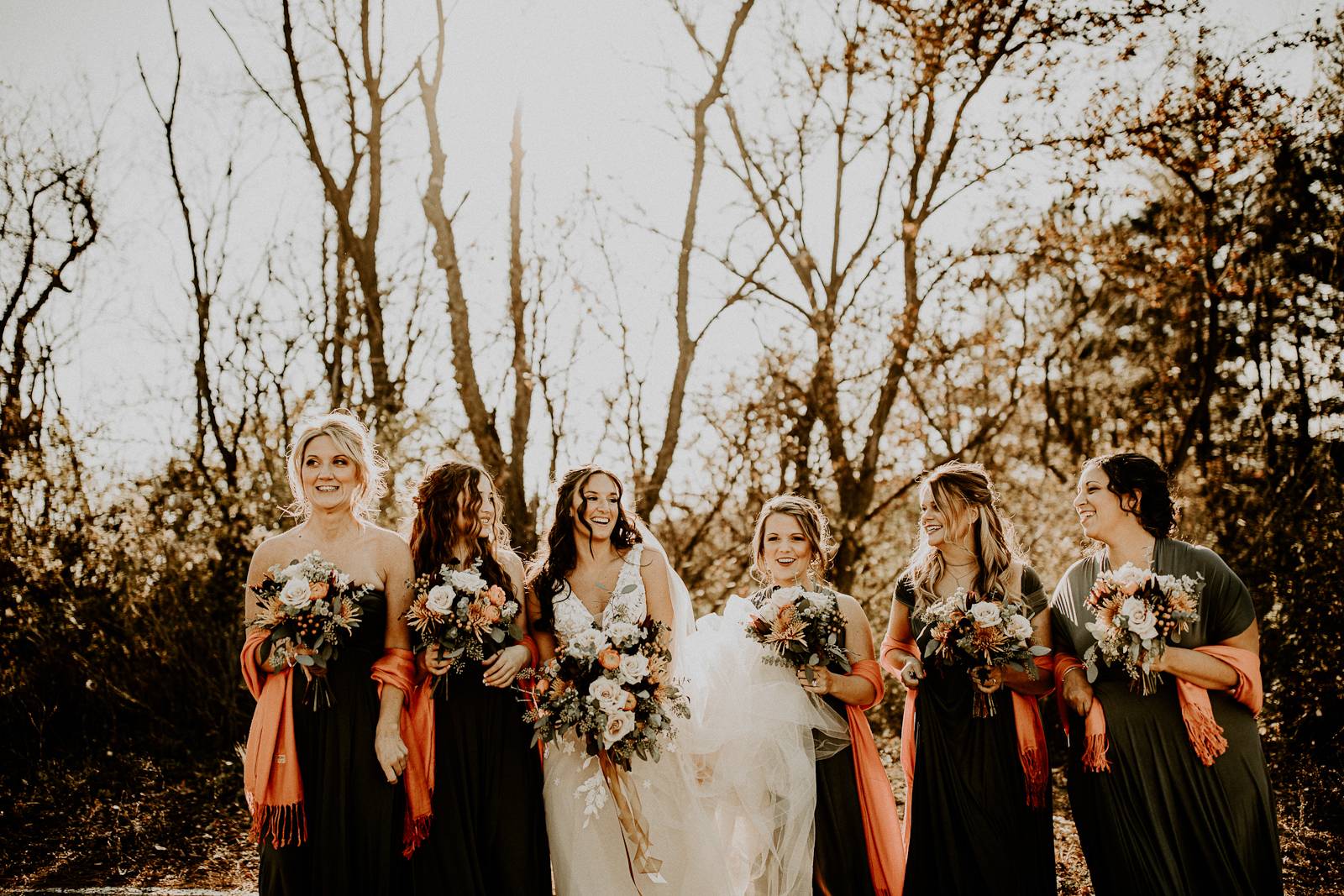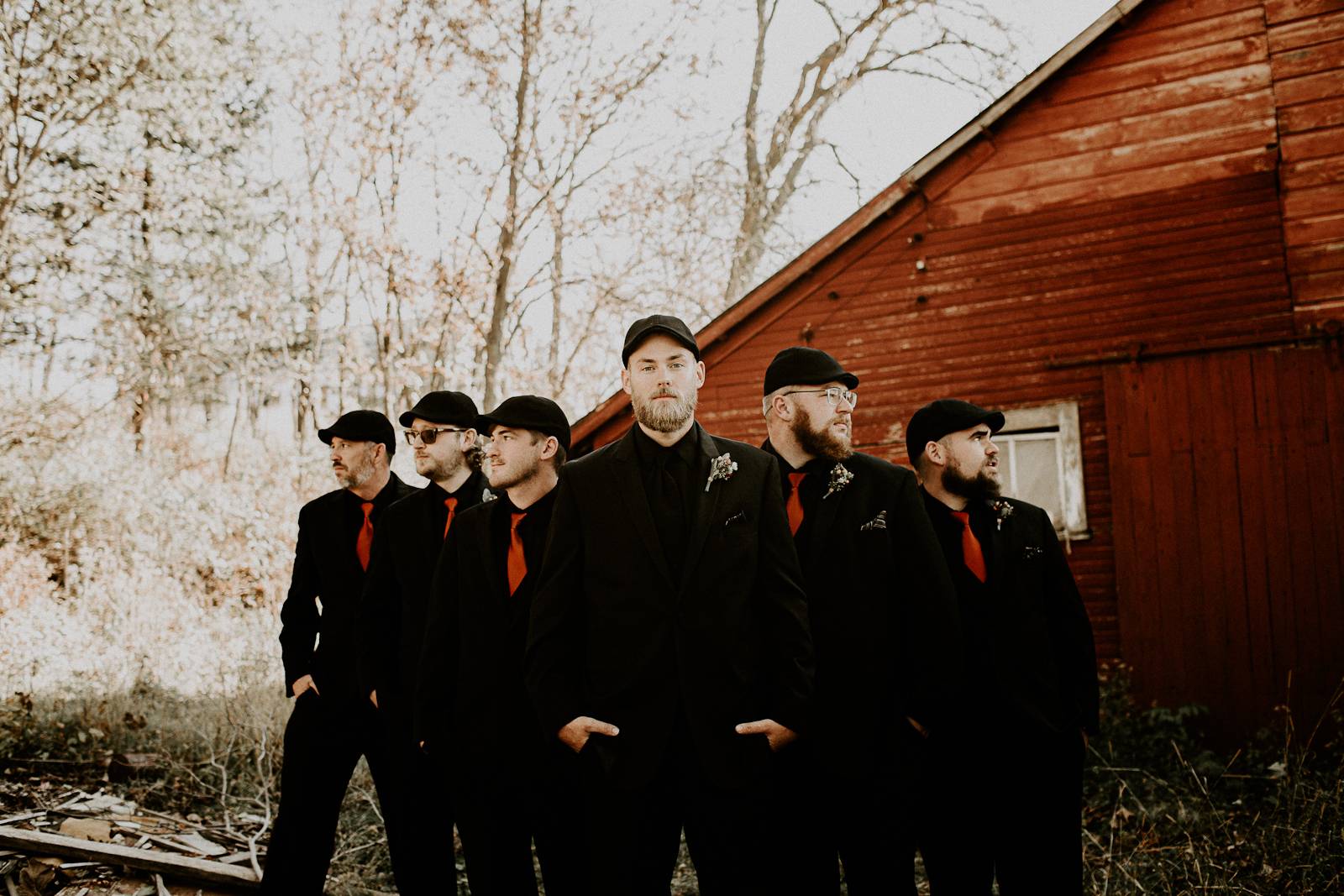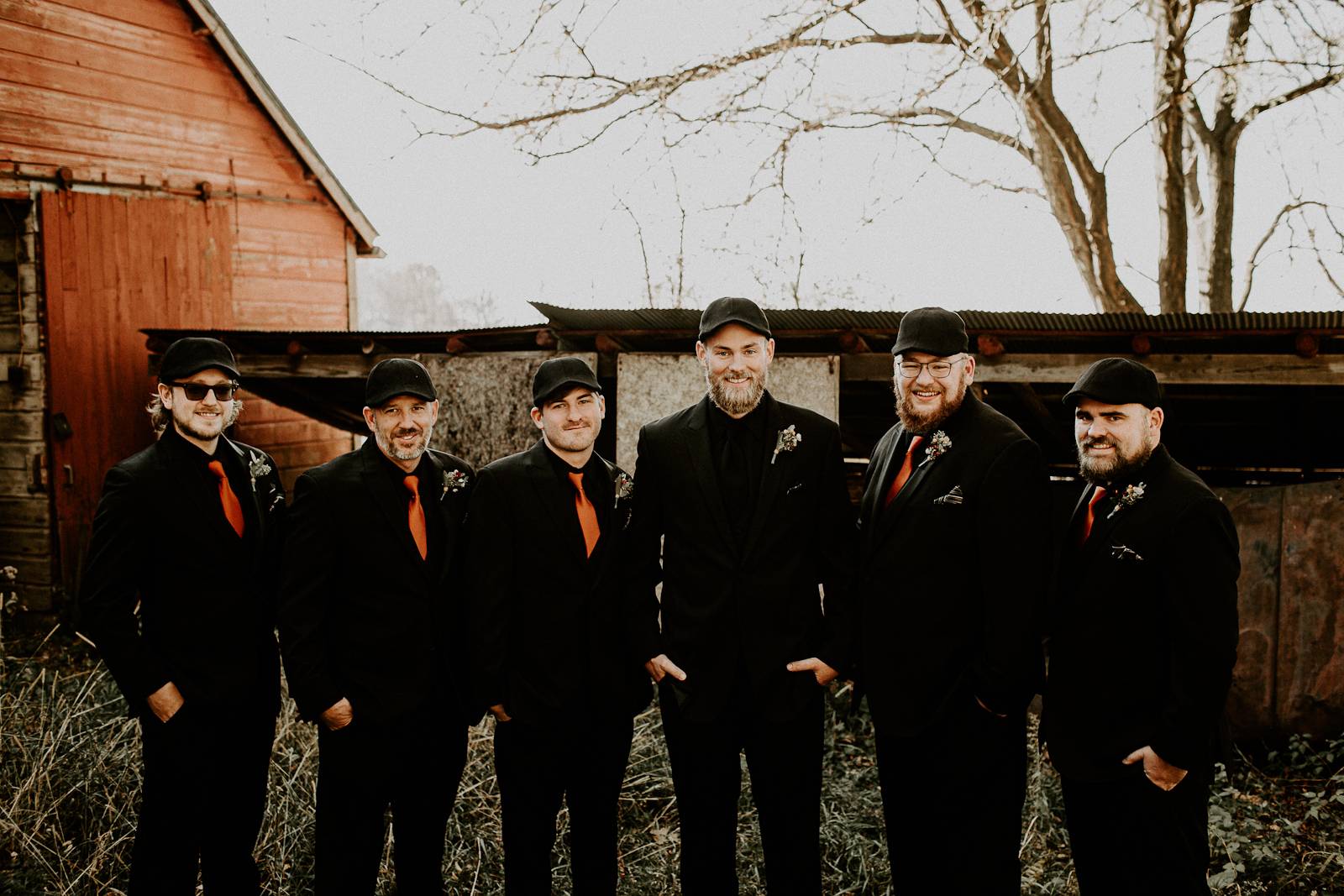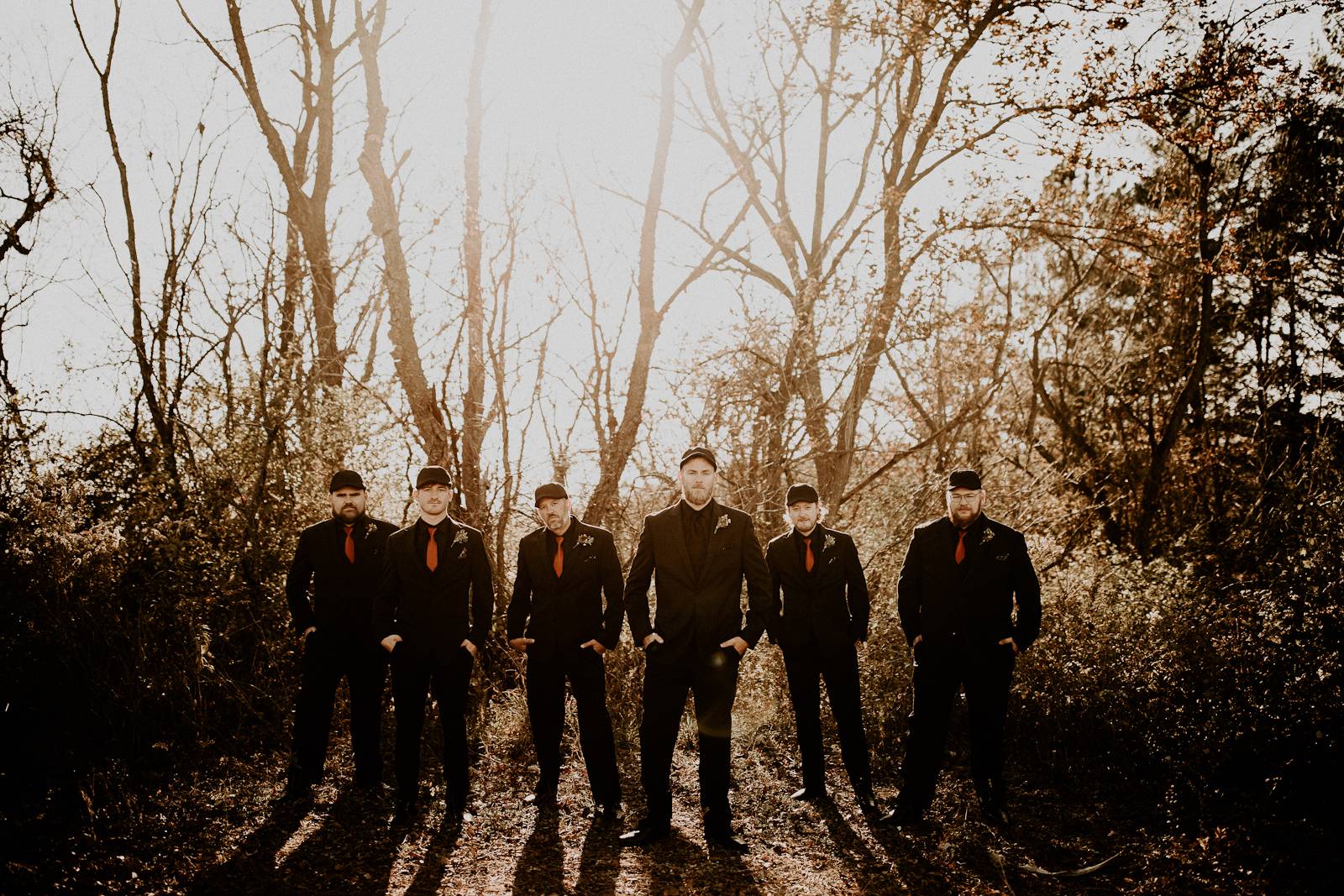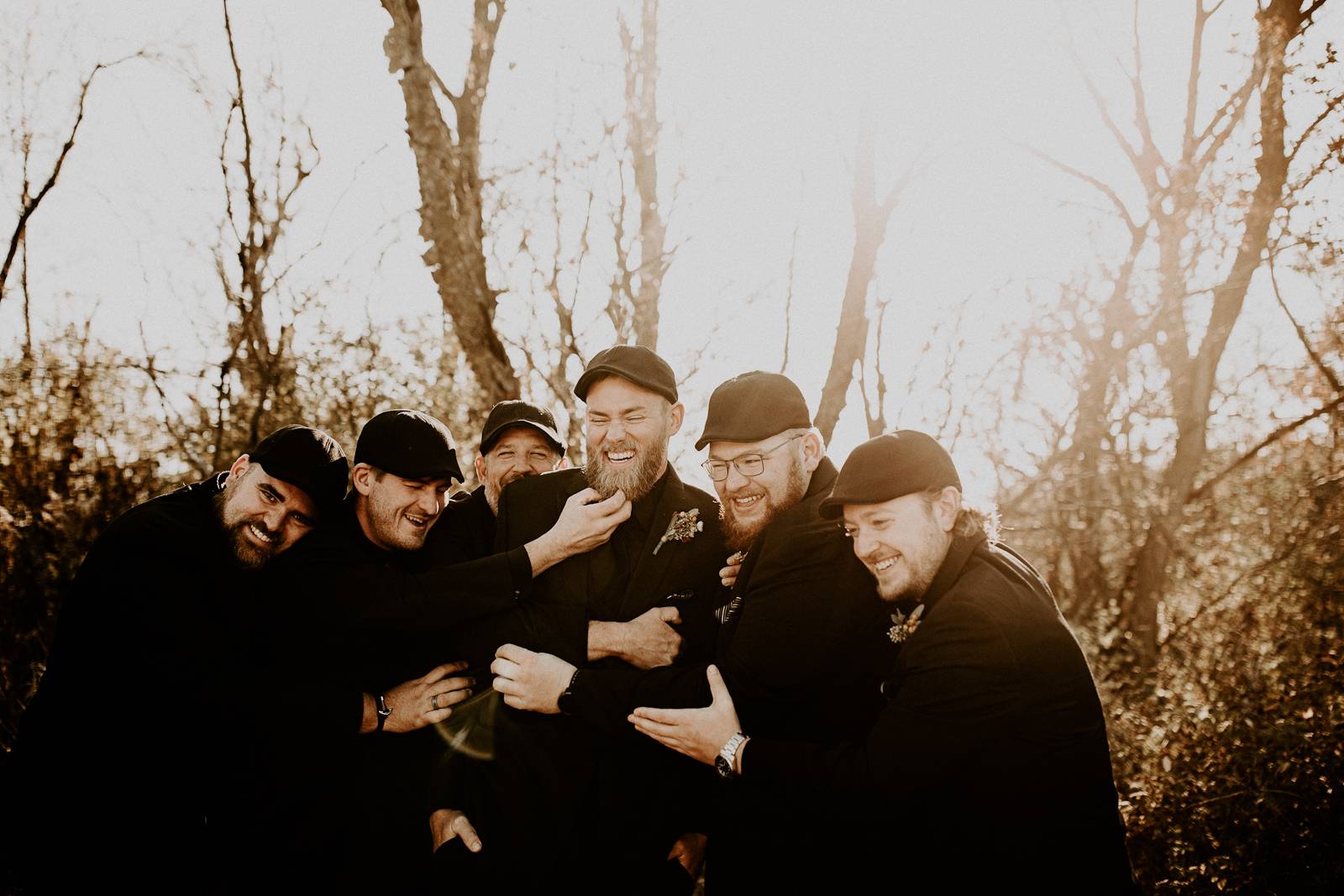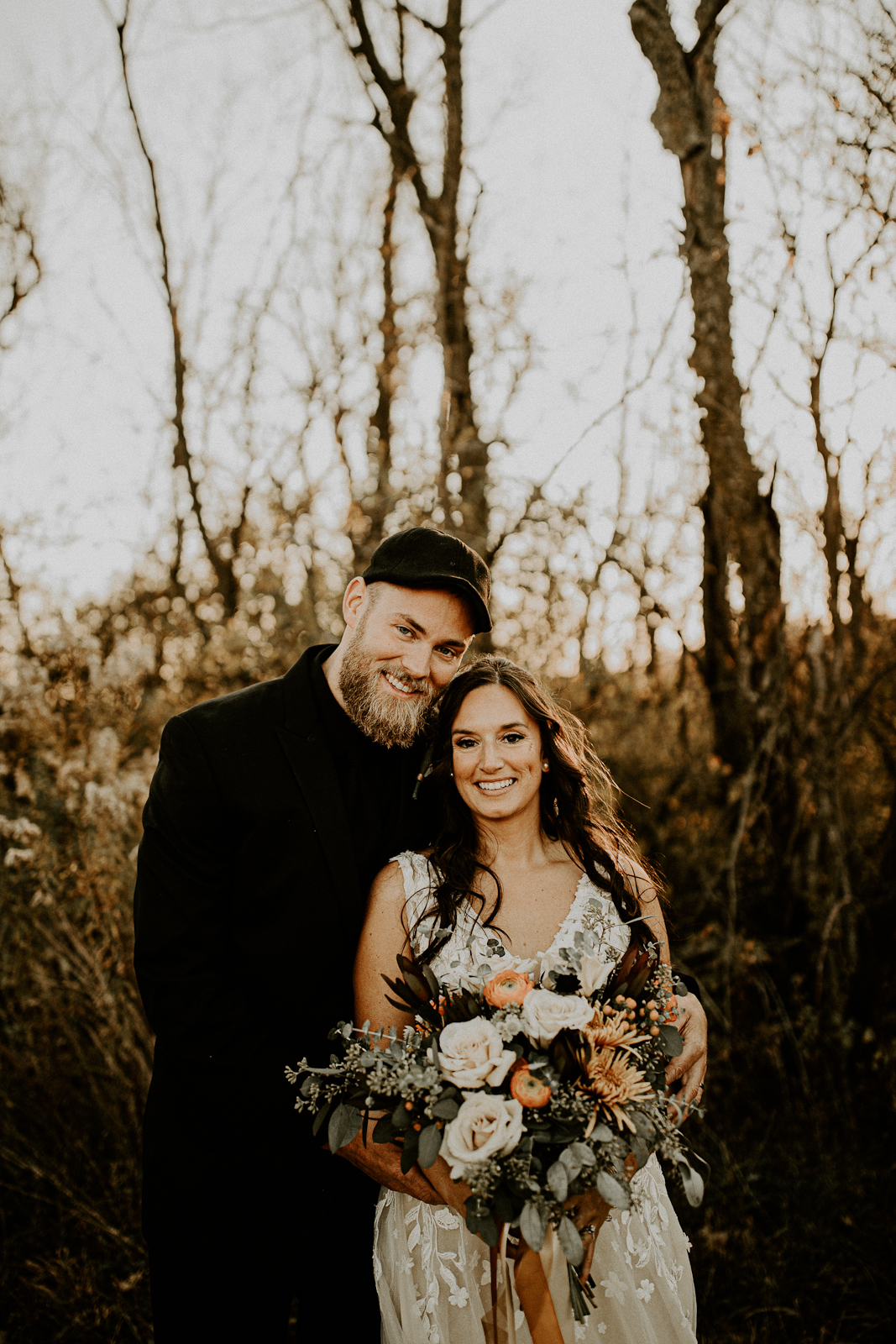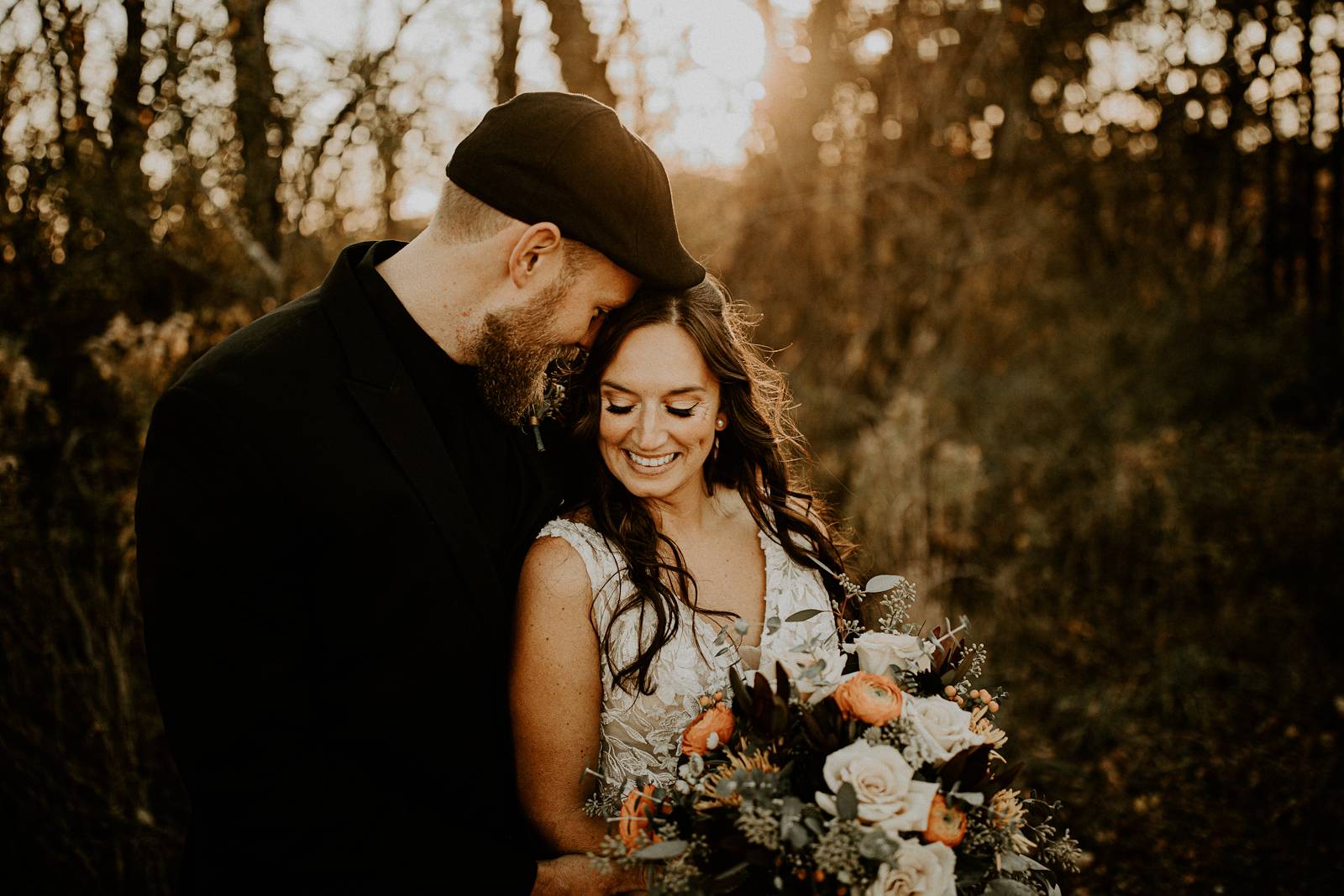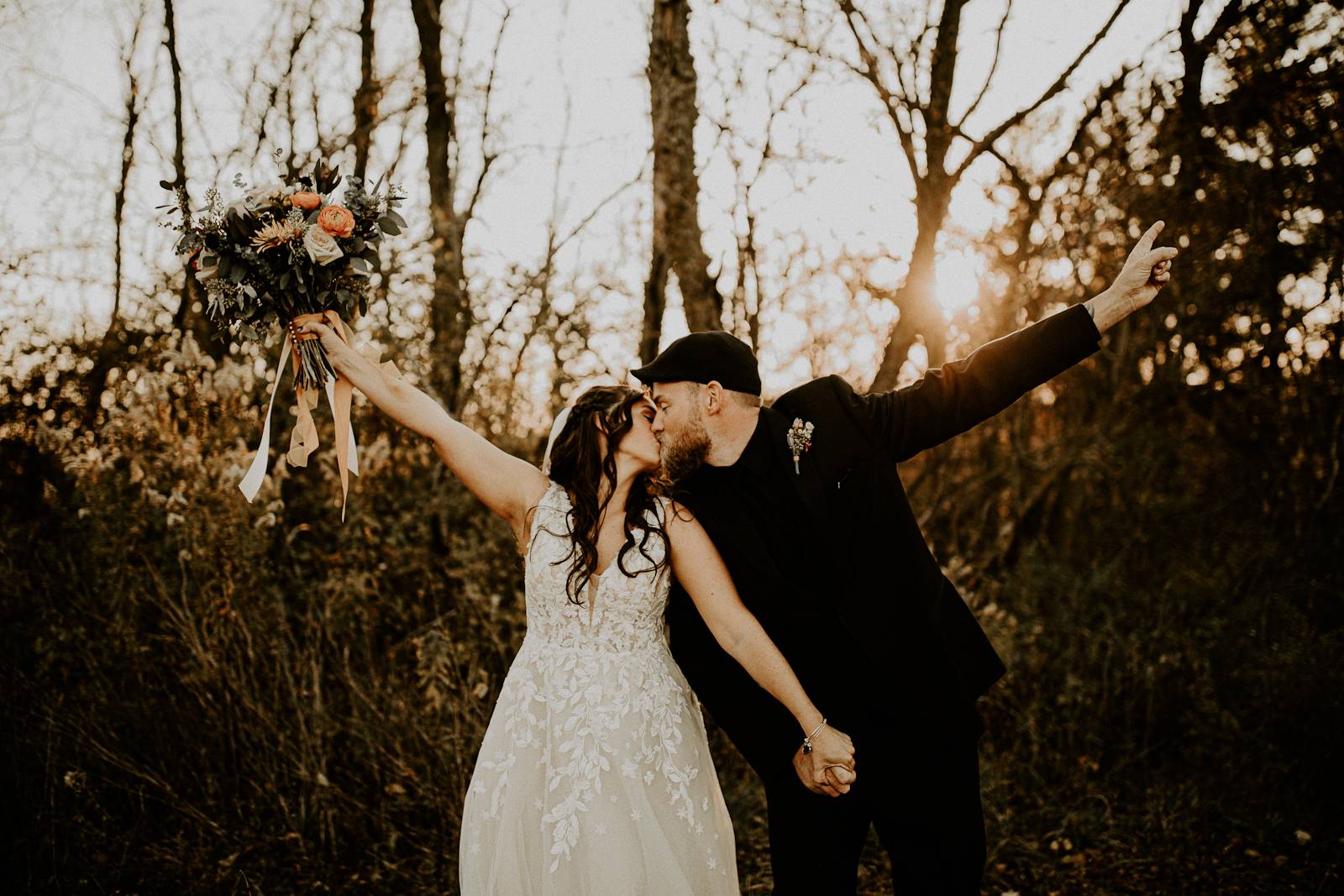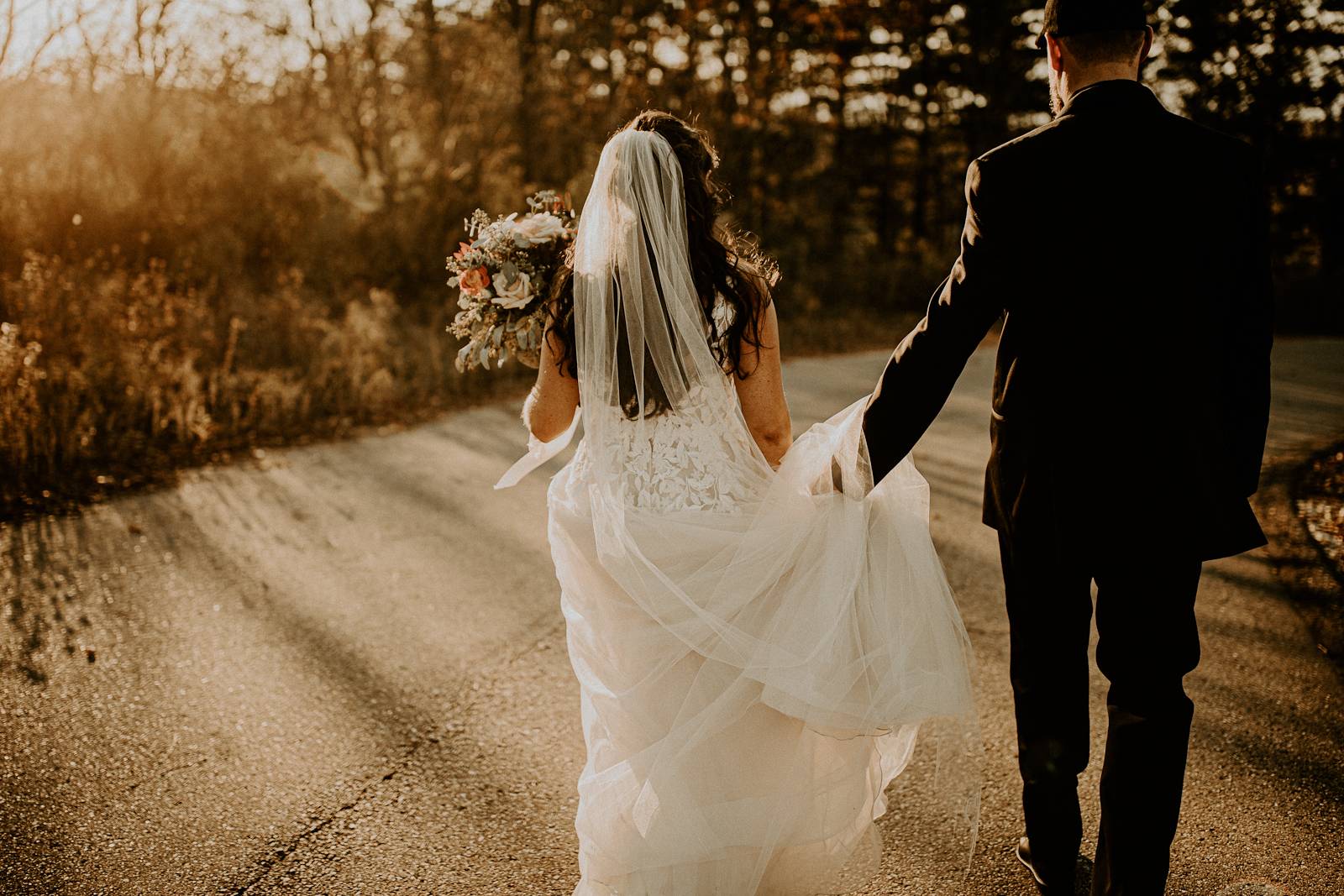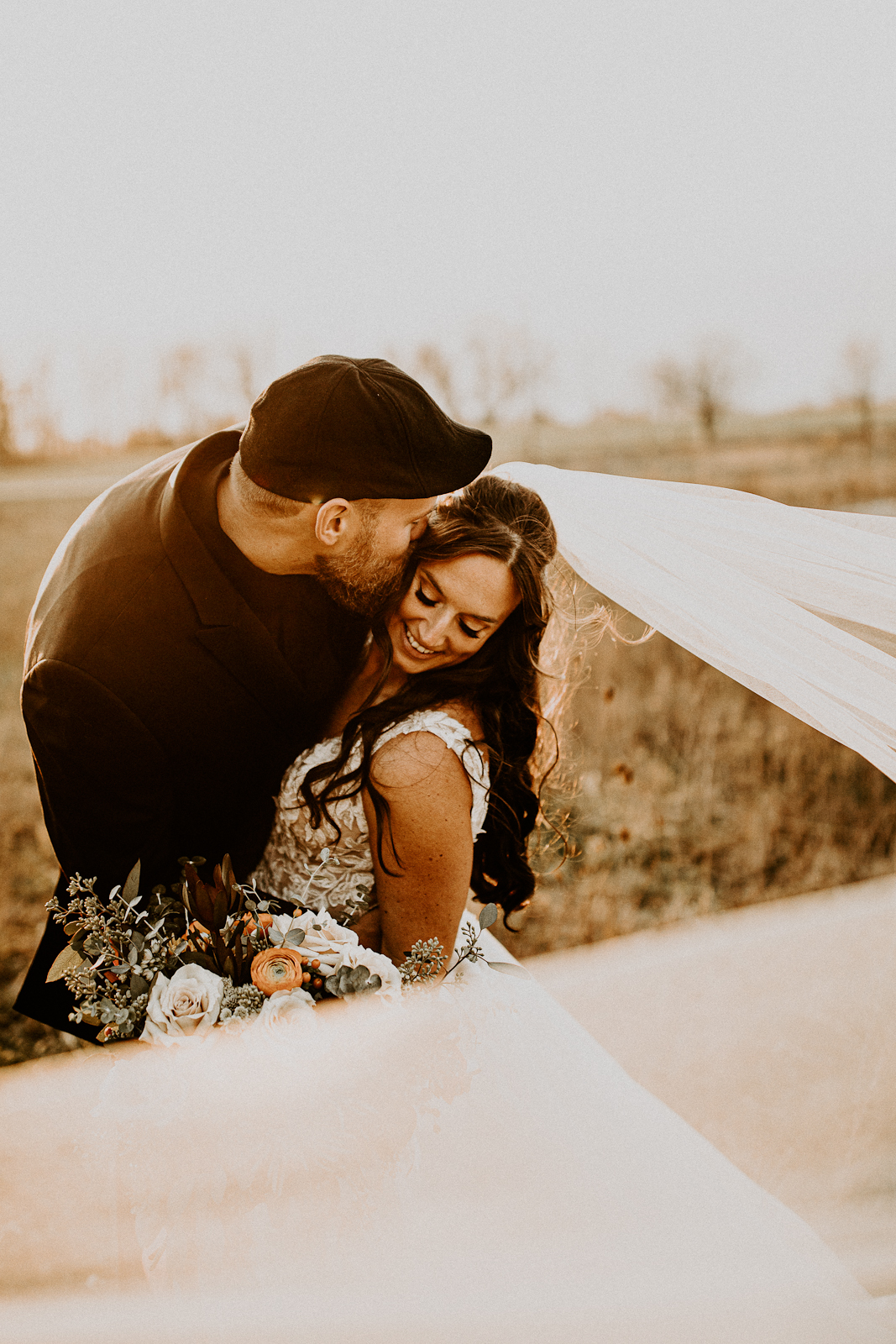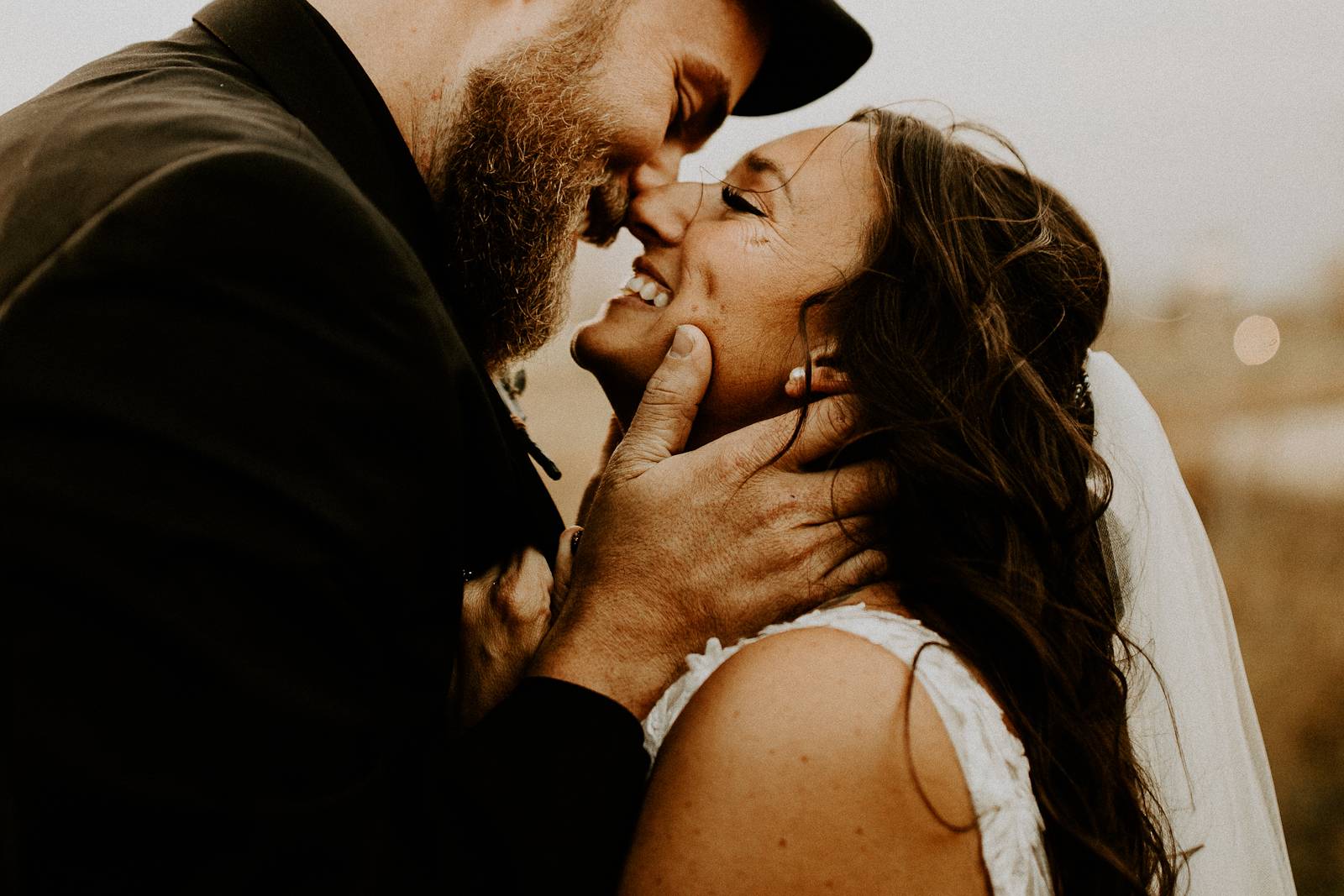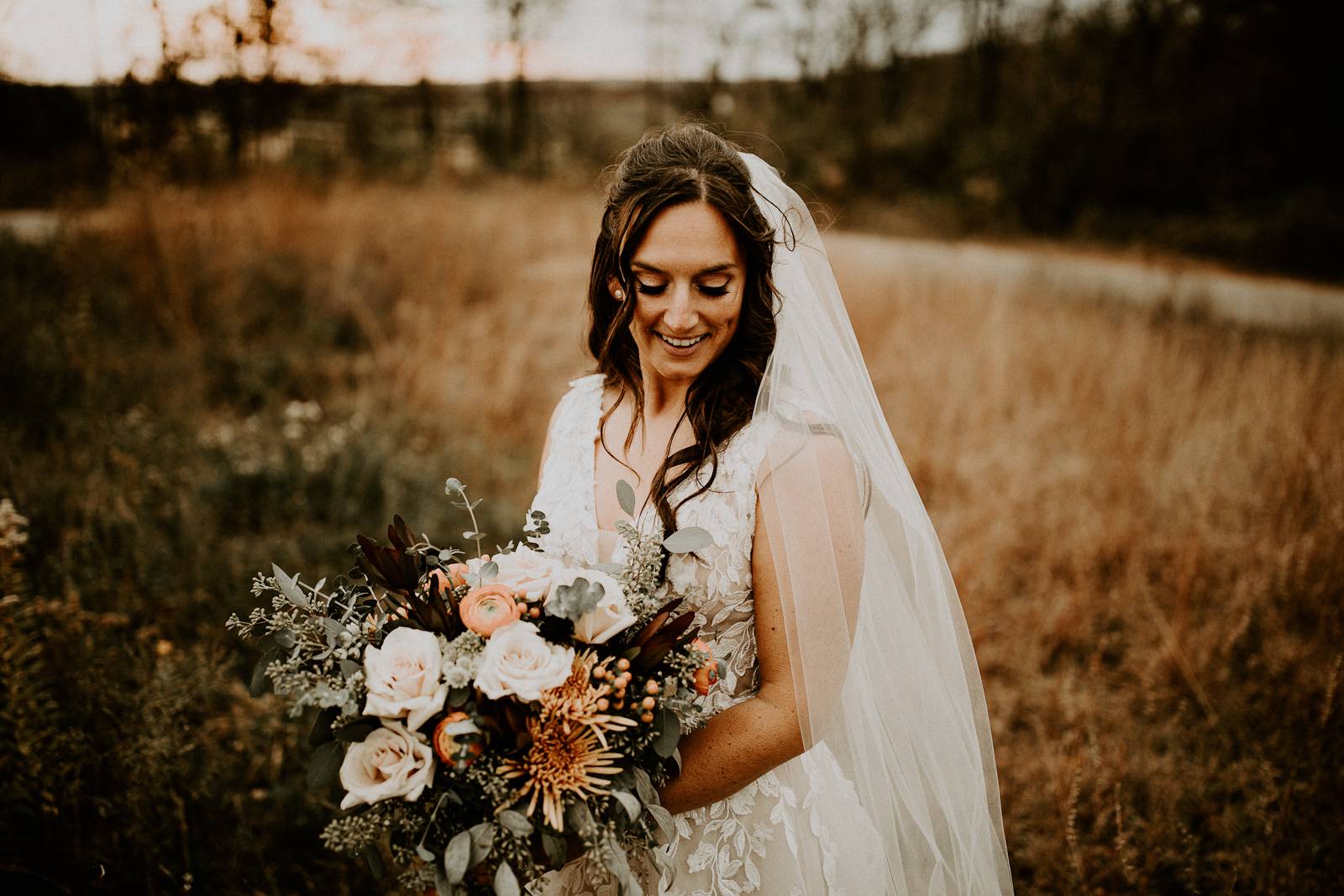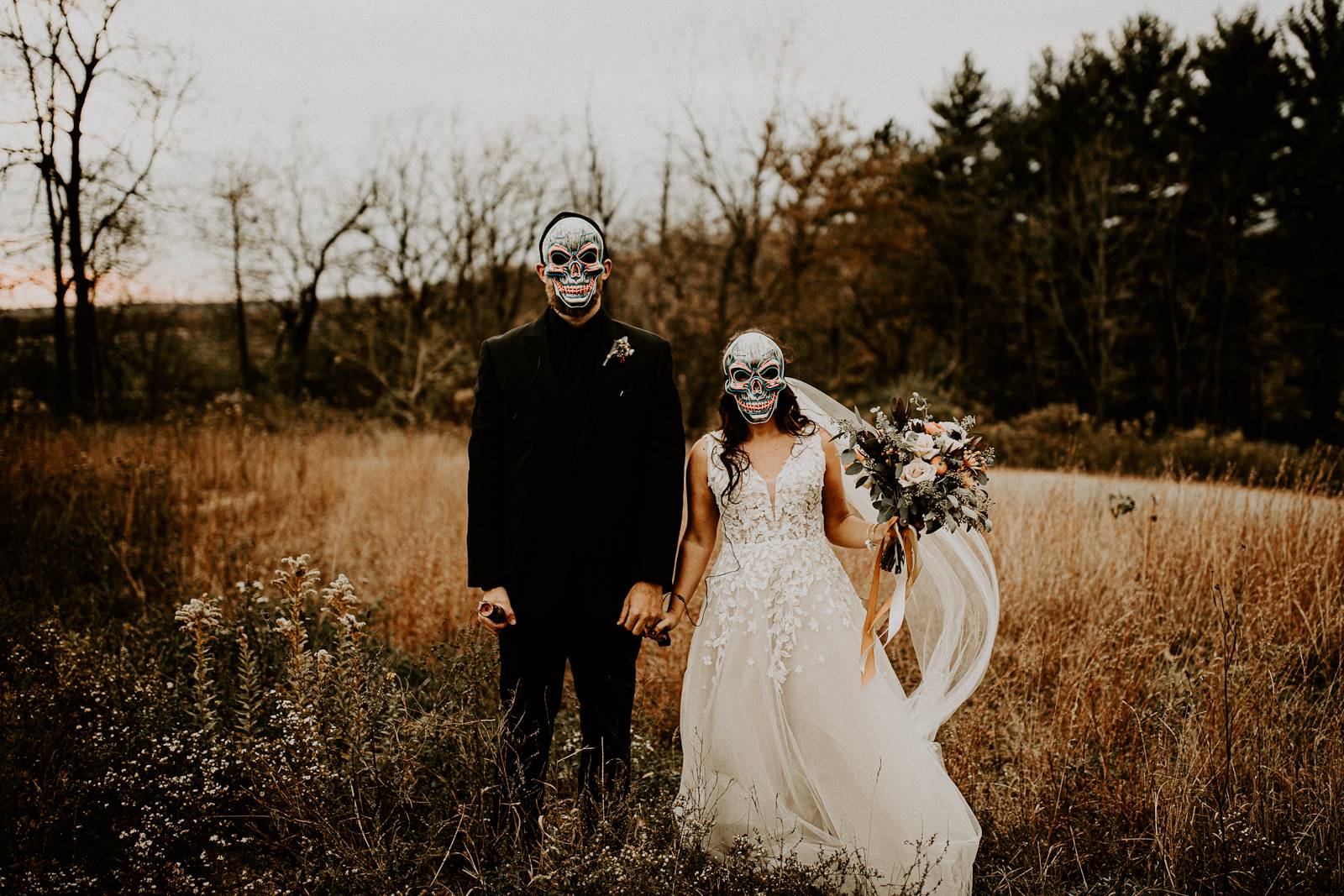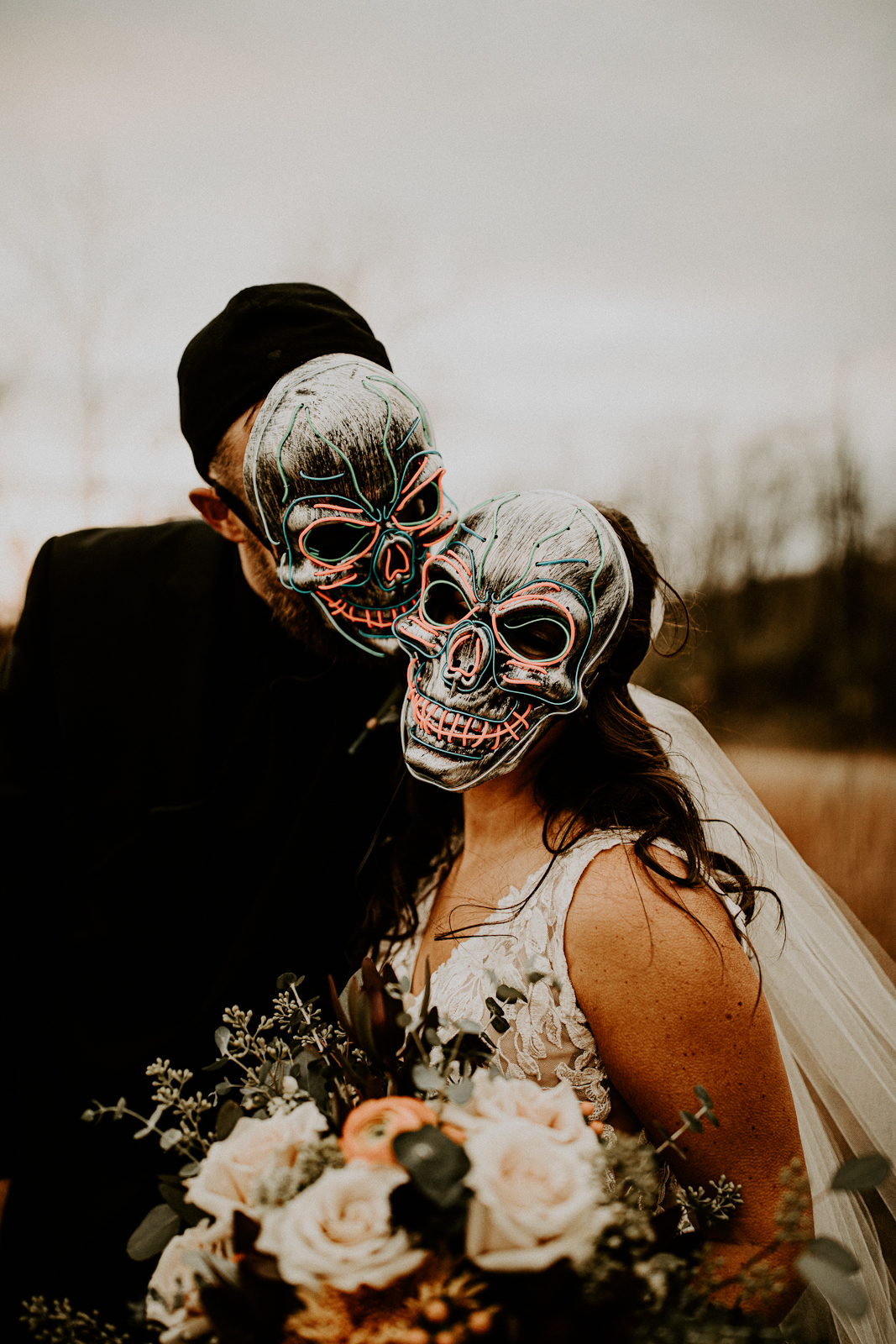 TELL US ABOUT THE FOOD, DESSERT, AND ANY SPECIALTY BEVERAGES ON THE MENU: Our food was a Wisconsin palette with brat/meatball appetizers and then your typical chicken or steak. Upstairs Downstairs Catering was amazing, and guests still talk about our food to this day! Craig's Cake Shop did the desserts, and I gave them creative liberties with the wedding cake. They chose a simple white, orange, and black design with pumpkin details. Our wedding drink for the night was a Monster Bomb!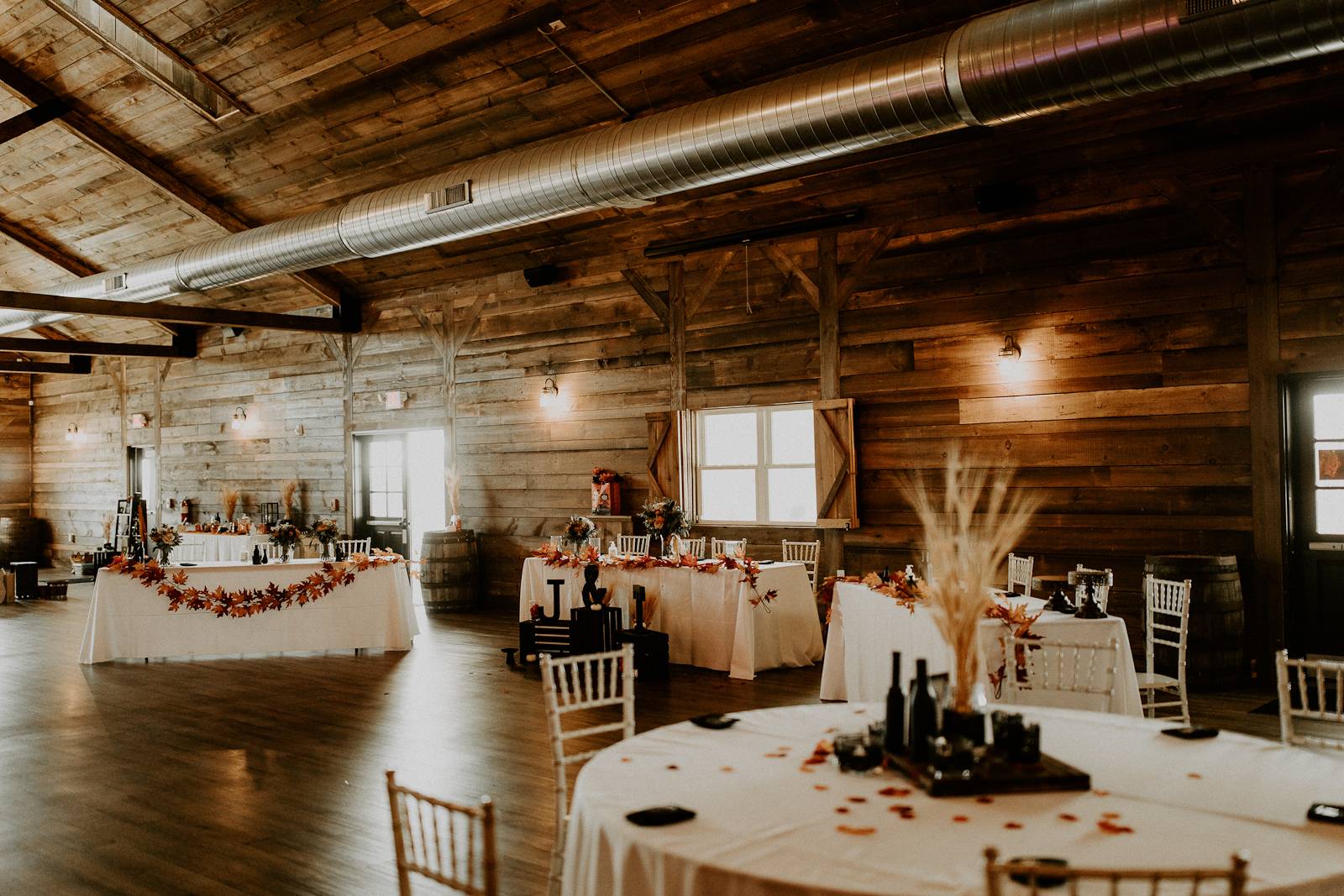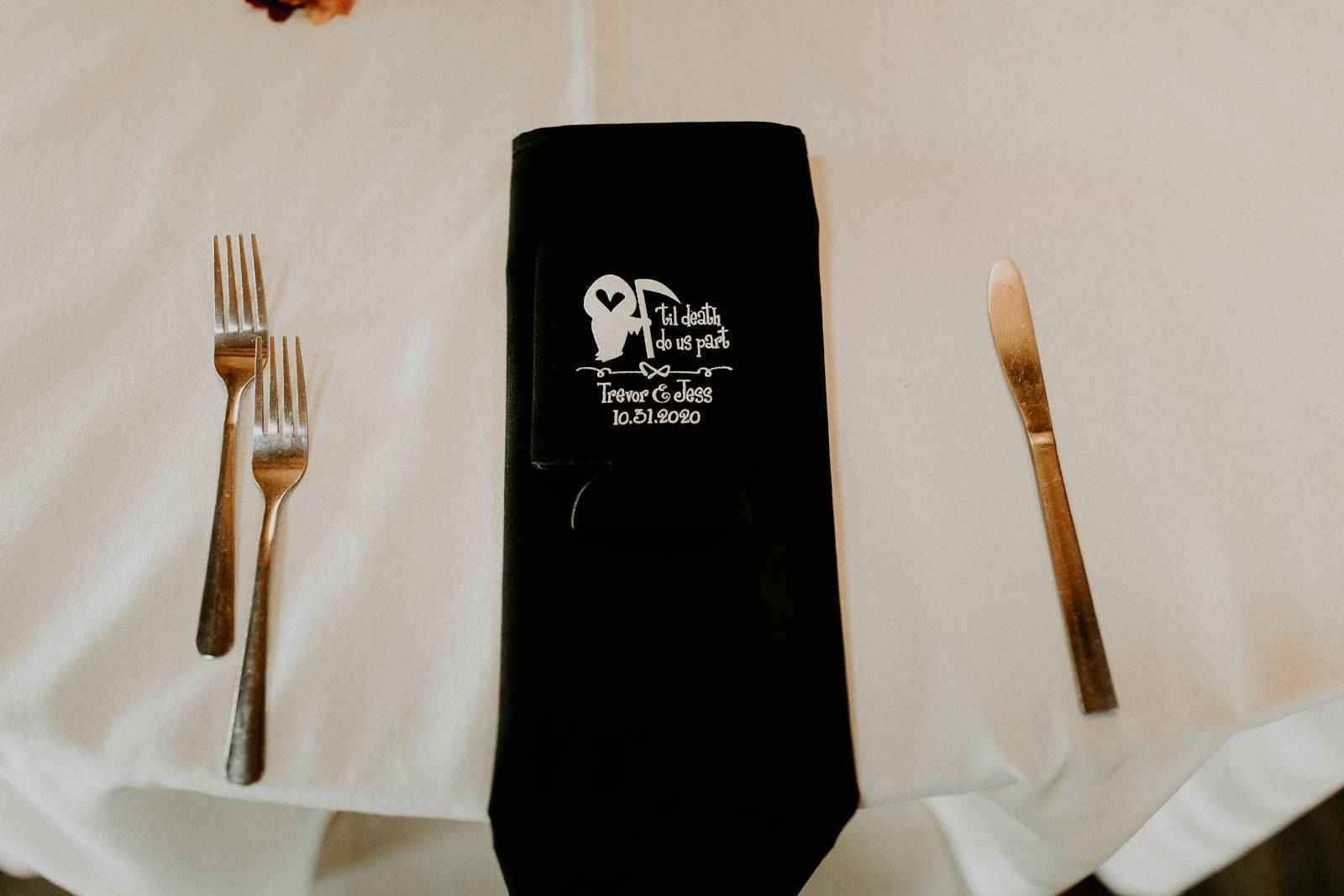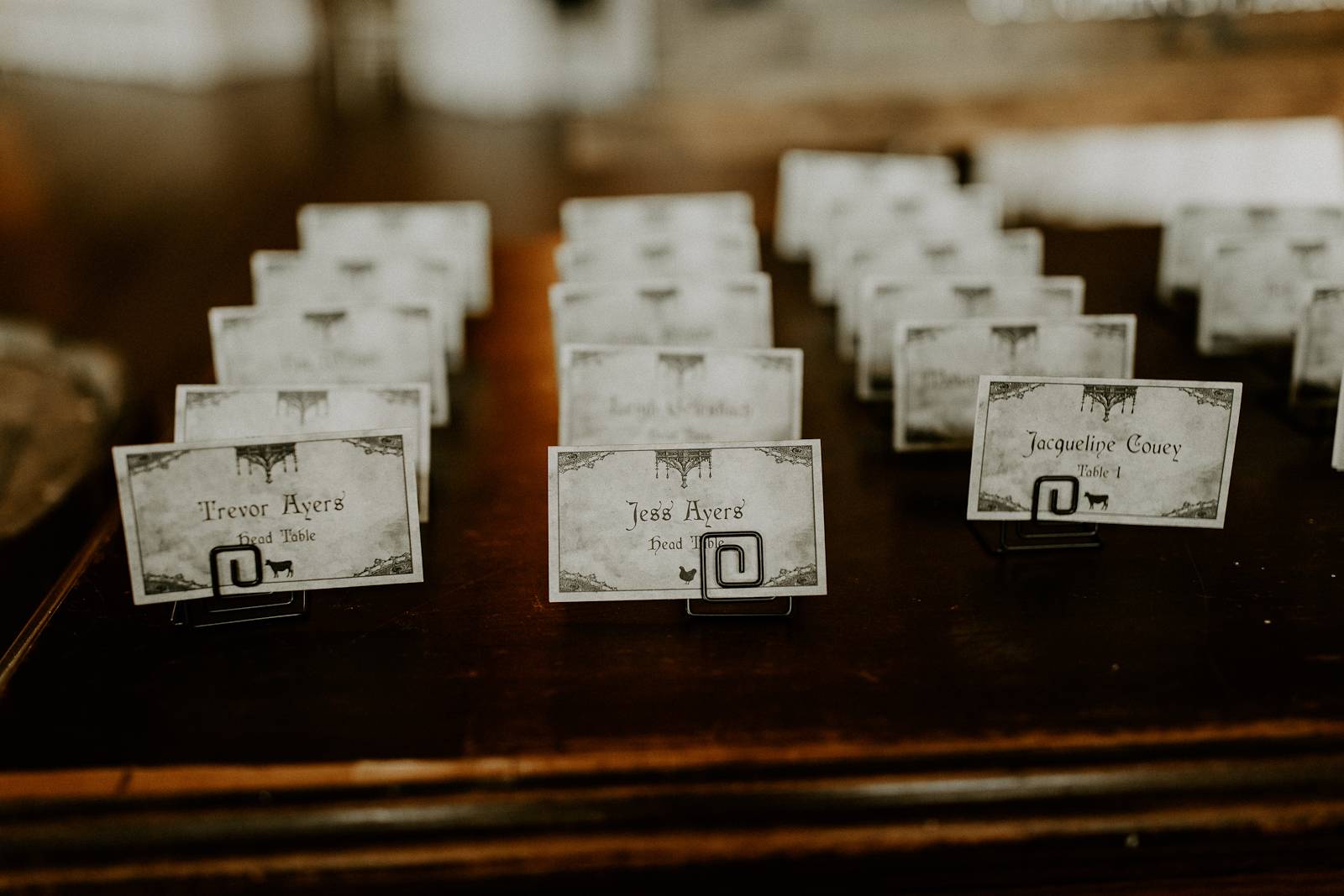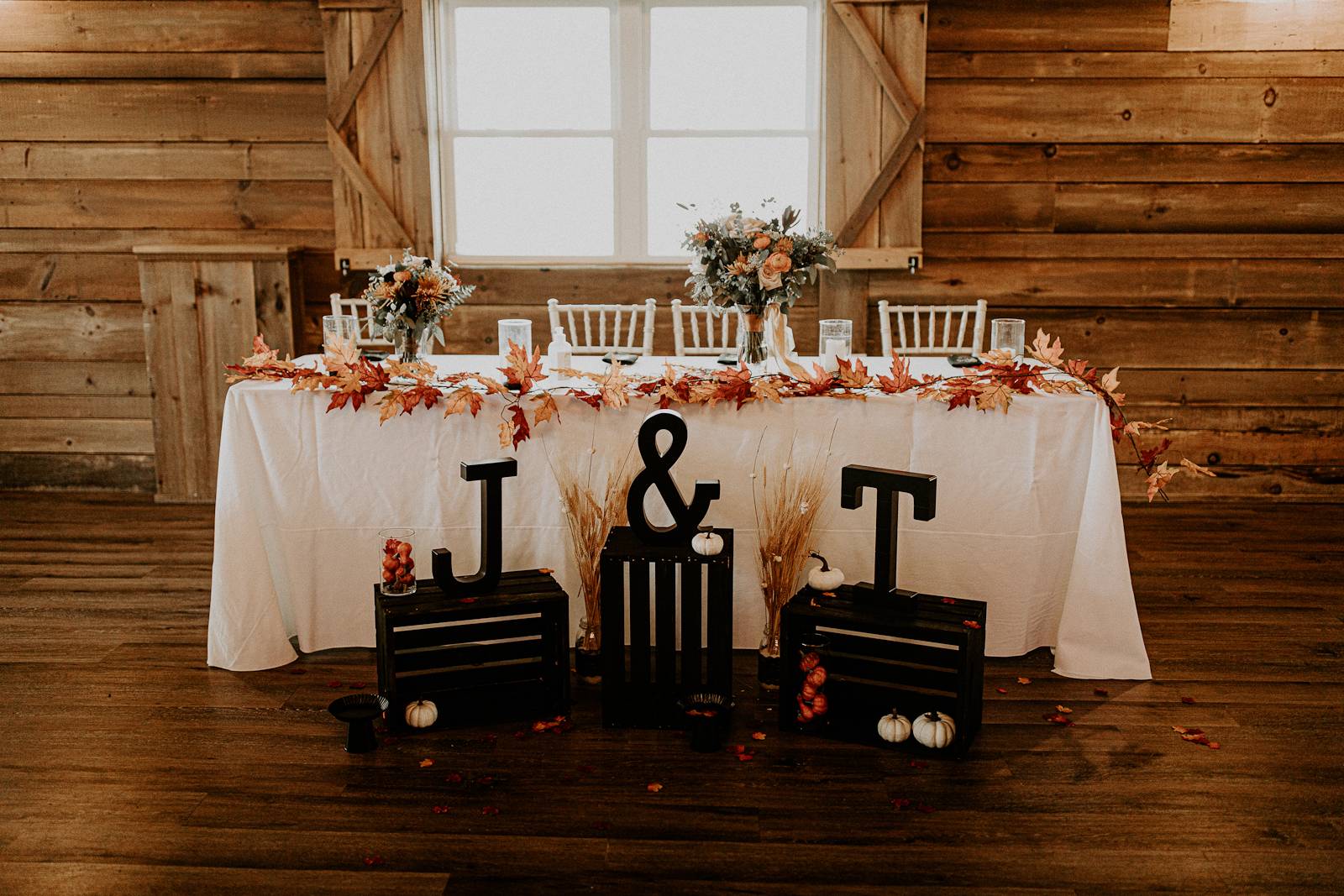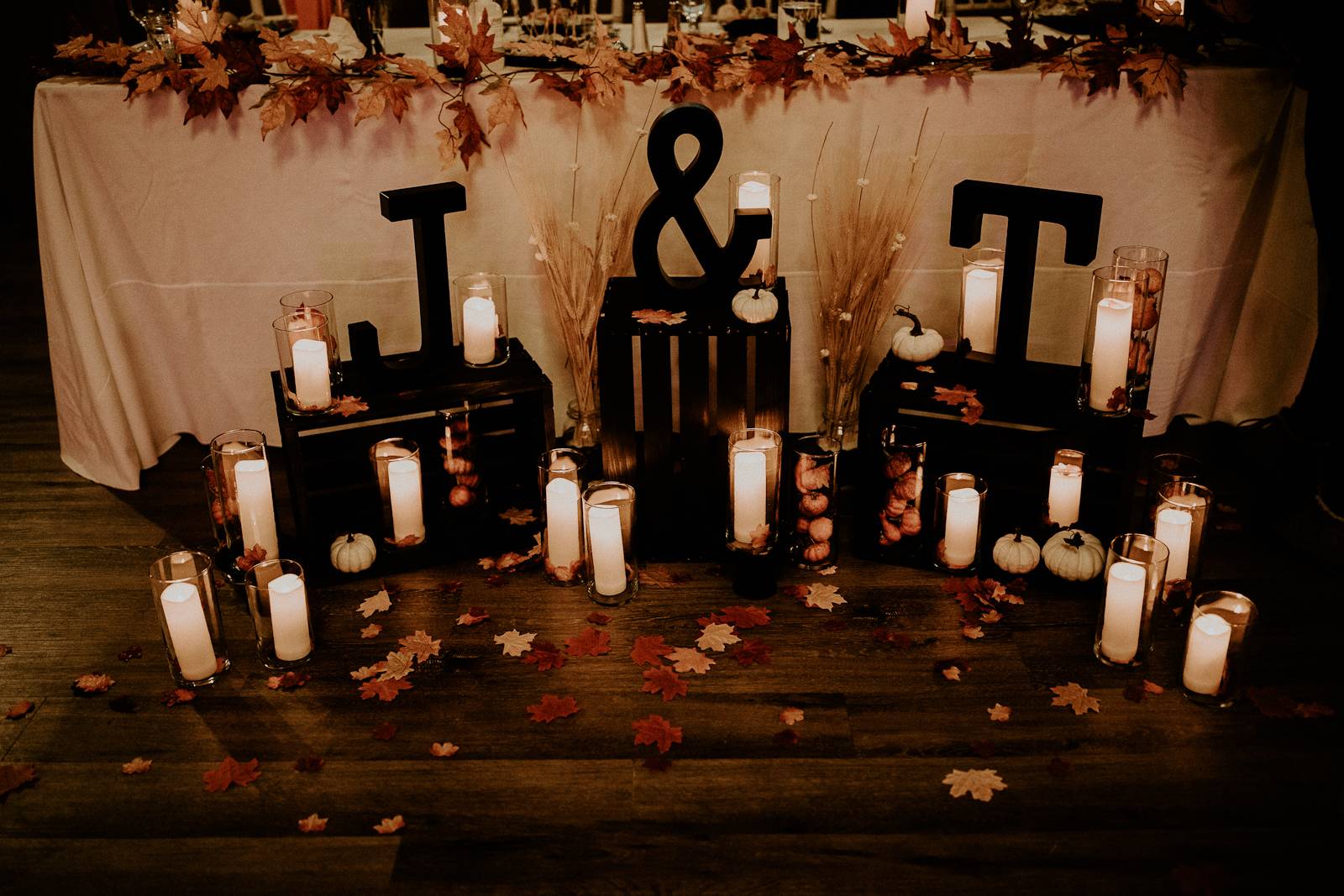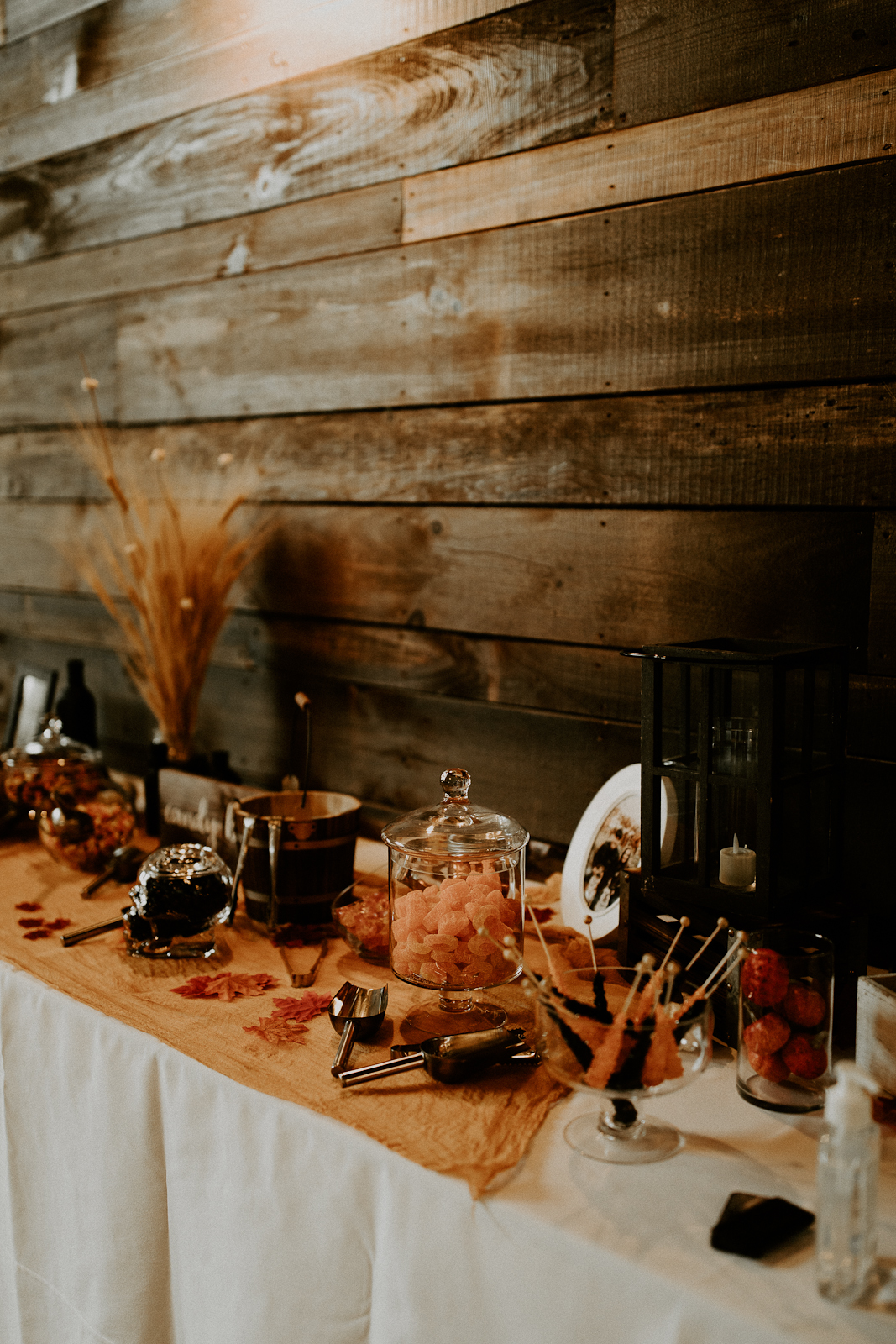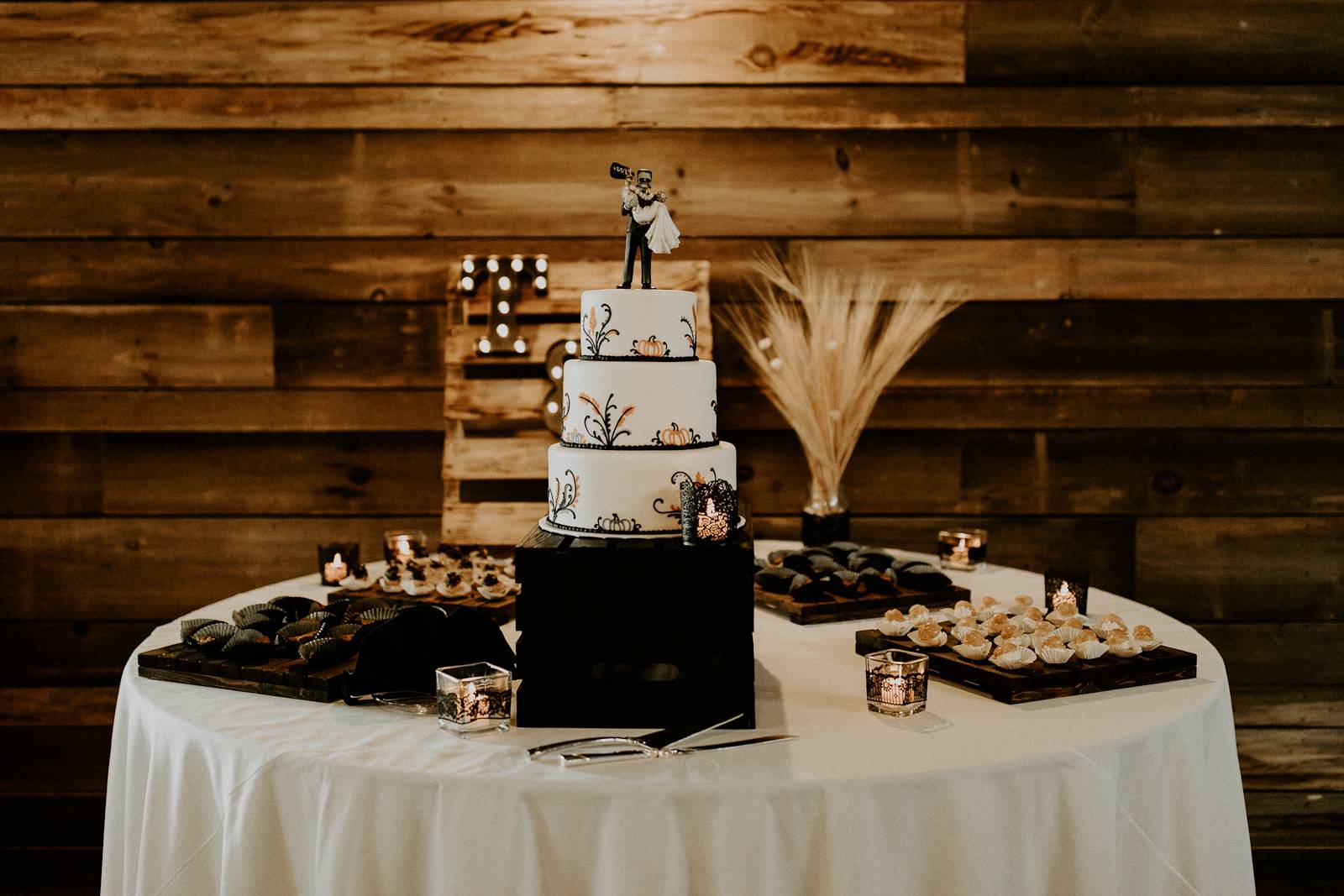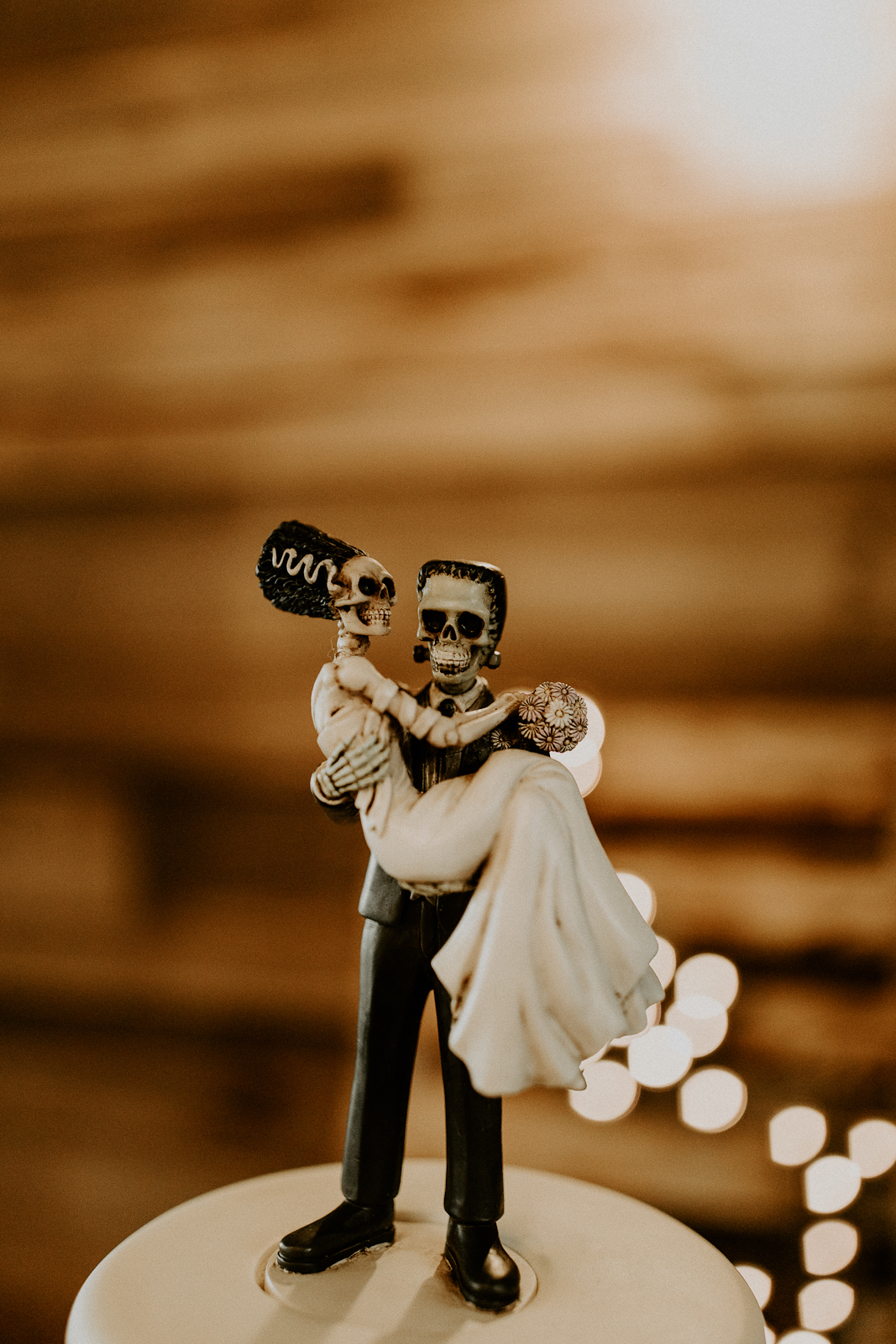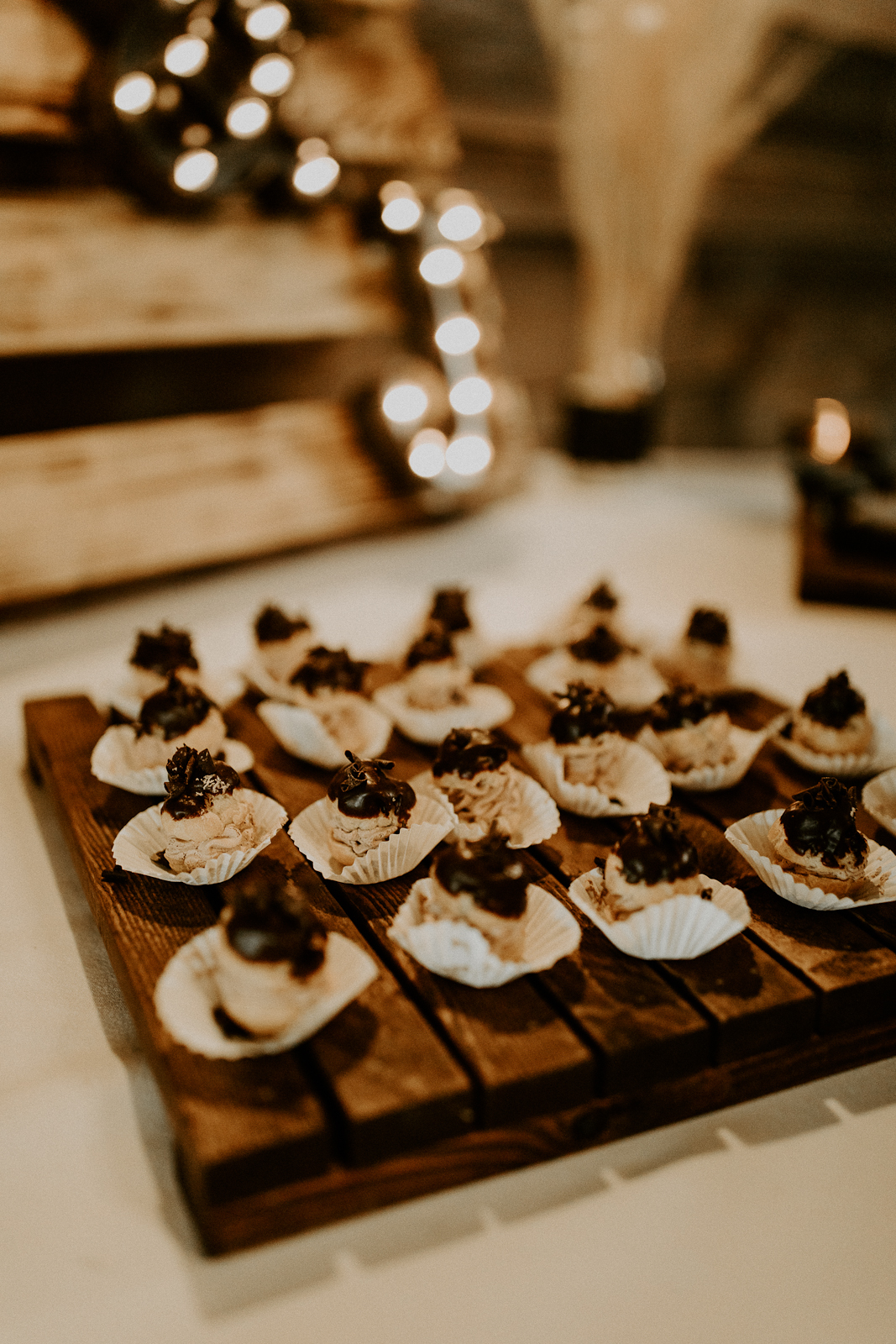 WHAT WAS YOUR FAVORITE MOMENT FROM YOUR WEDDING? Being on the dance floor all night with 35 of our nearest and dearest loved ones! Due to COVID, we had to downsize our wedding from 250 to 35 guests.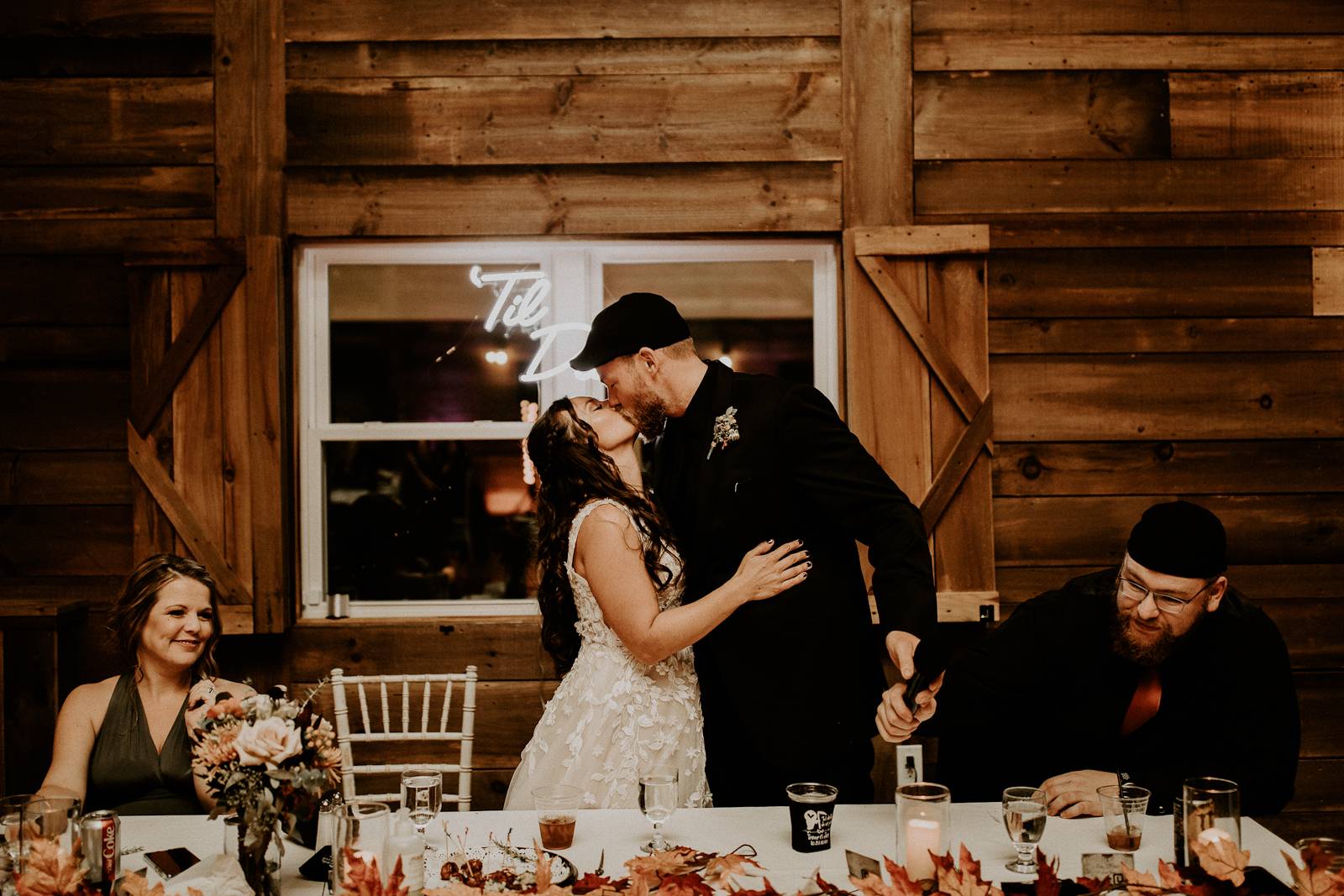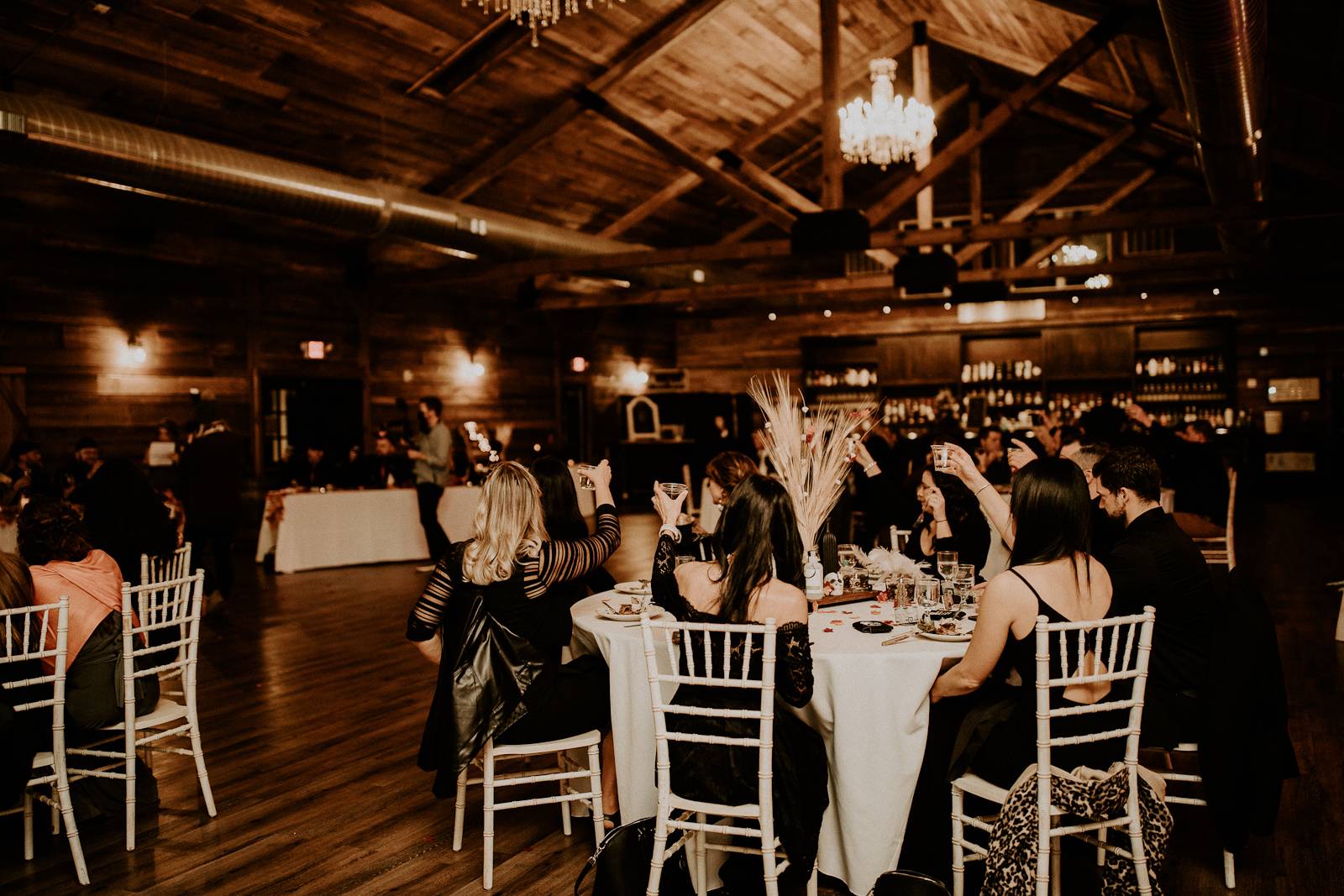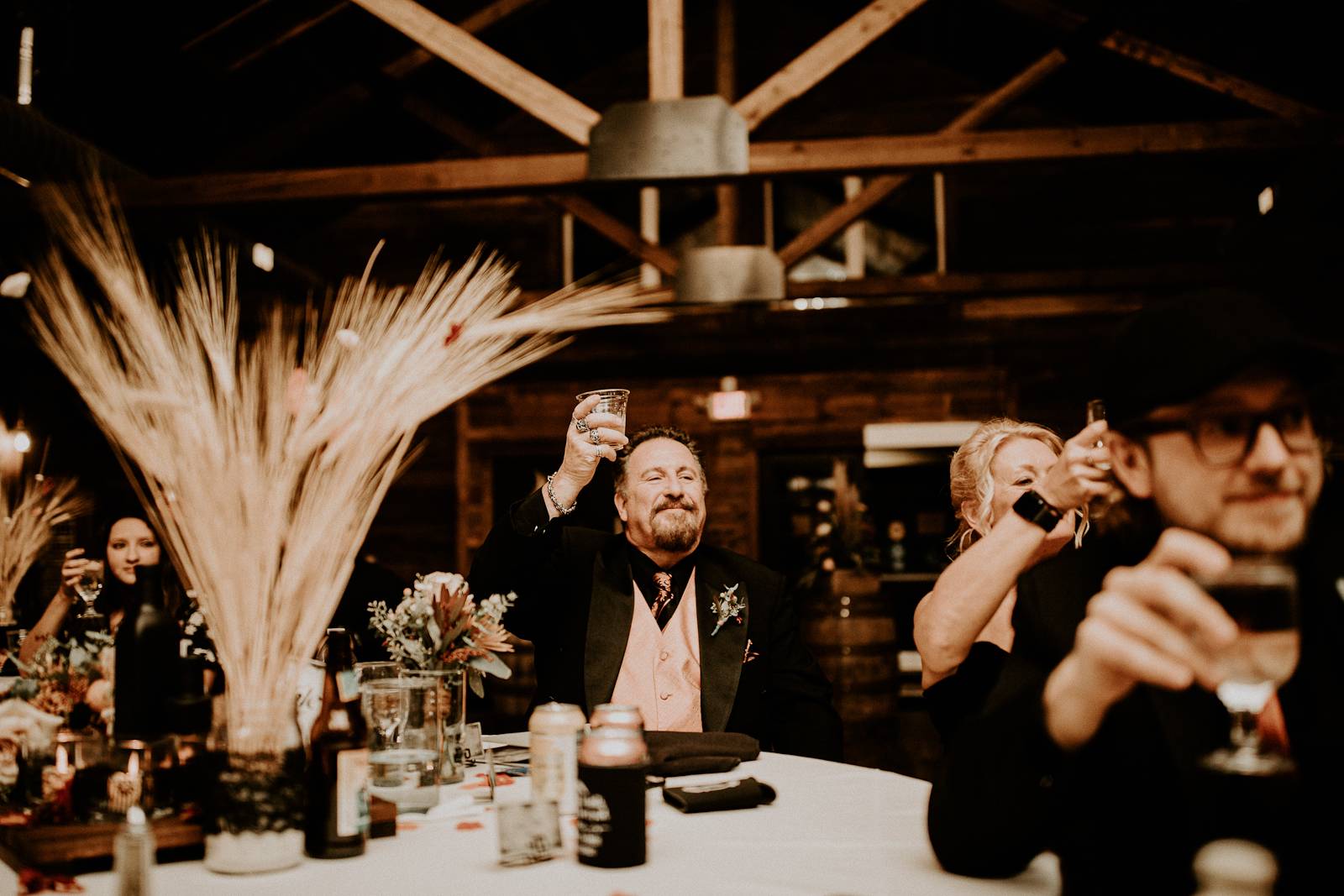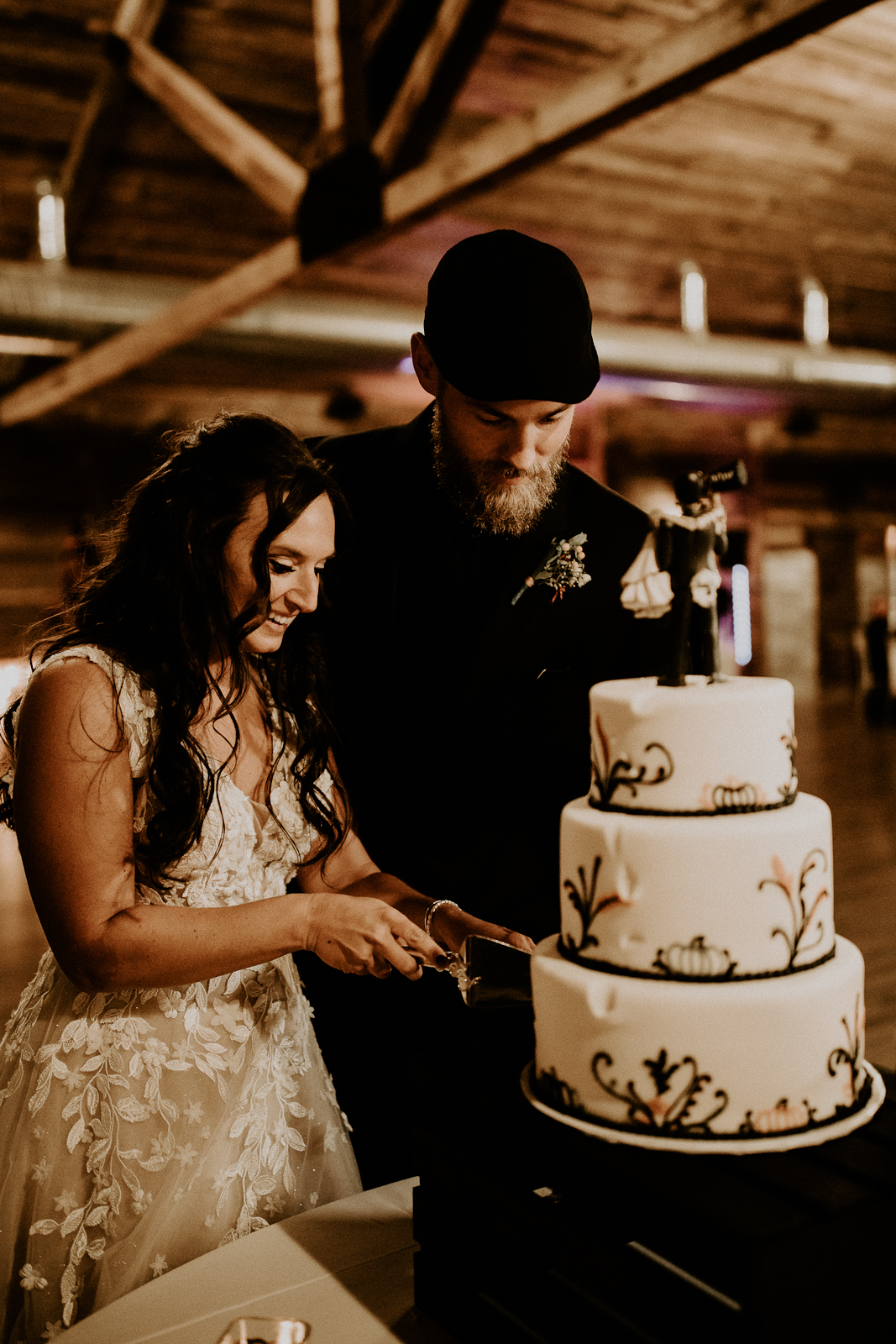 TELL US ABOUT YOUR HONEYMOON PLANS: We flew to Saint Lucia the following Wednesday for a week at Serenity at Coconut Bay.
WHAT DOES LIFE LOOK LIKE AFTER THE WEDDING? Dogs and vacations - we bought a camper and spent all summer bopping around Wisconsin campgrounds with friends!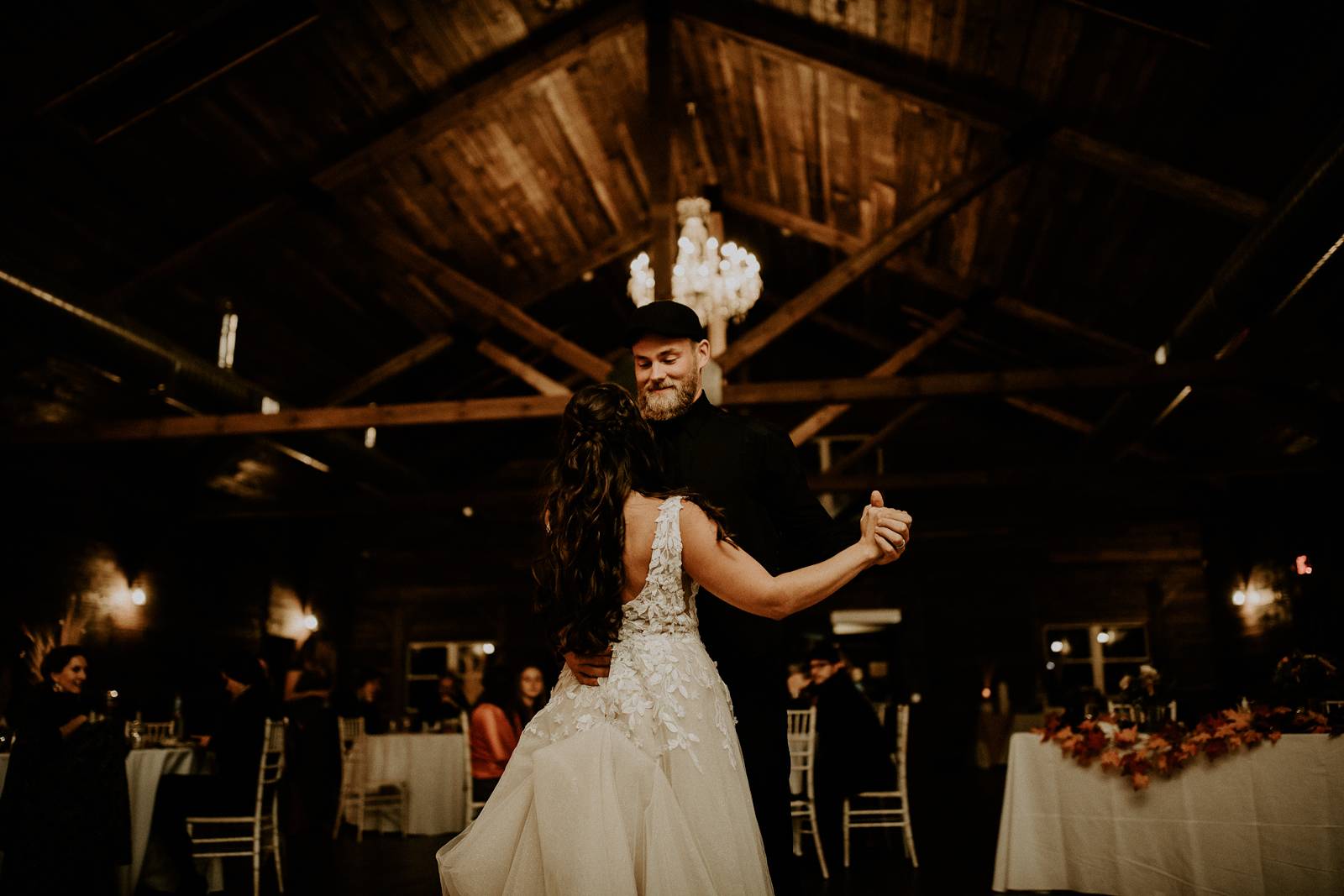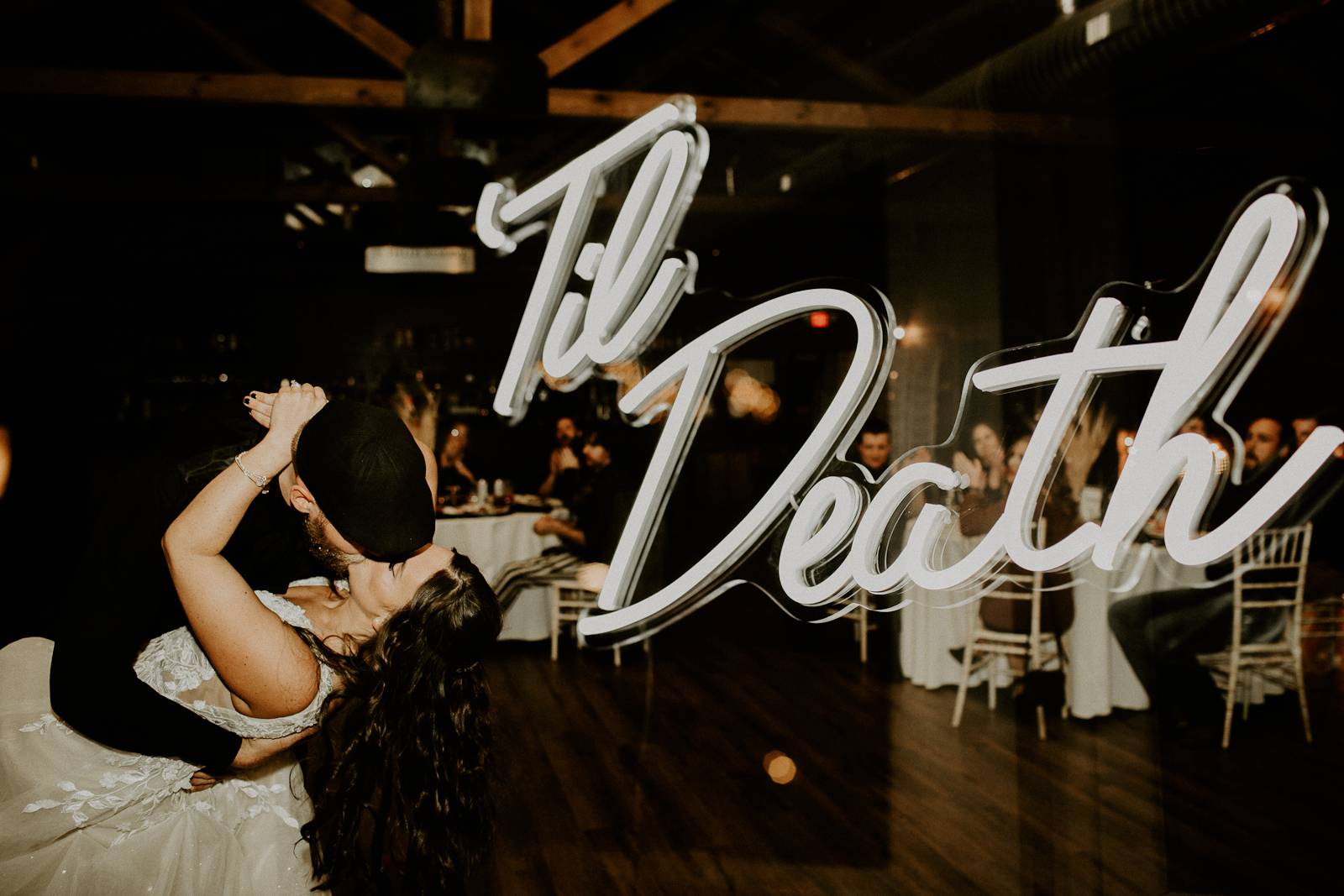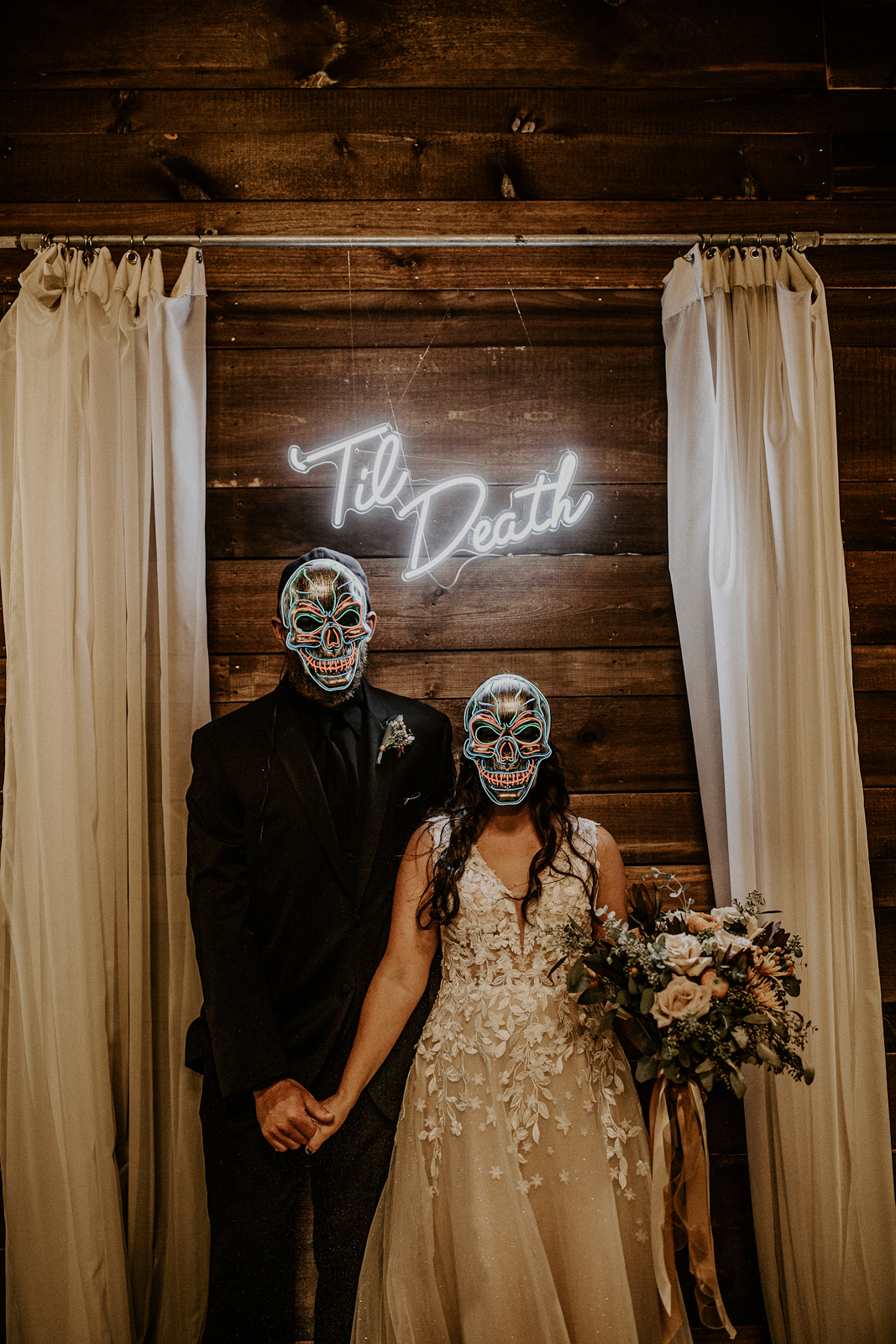 ANY WEDDING PLANNING REGRETS OR SOMETHING YOU WOULD DO DIFFERENTLY? I would make a few small tweaks, but I have no regrets overall! Our night was better than either of us could have imagined planning in such an unknown time. We feel very blessed!
IS THERE ANY ADVICE YOU'D GIVE TO OTHER COUPLES PLANNING THEIR WEDDING? The typical - DO NOT SWEAT THE SMALL STUFF, NONE OF IT WILL MATTER ON YOUR DAY!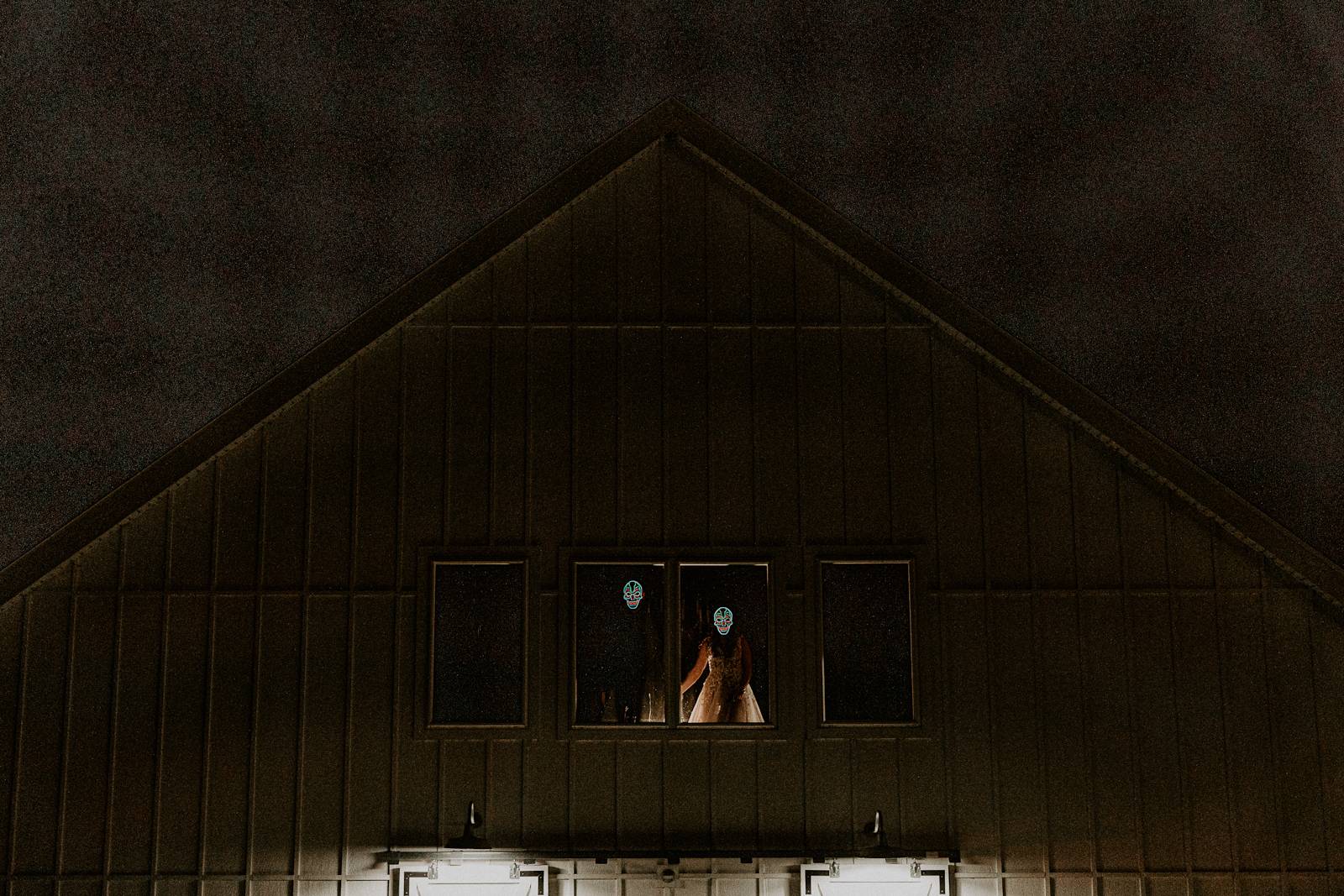 Find more Wisconsin wedding inspiration on our blog HERE!