Today's Vendor in the Spotlight is definitely a sweet one with Lily's Magical Treats! From gourmet cotton candy, lollipops, popcorn, snowcones, merengues, and more, their customized treats are the perfect finishing touch to your big day, showers, or other wedding festivities! With over 60 unique, organic flavors to choose from, there's something for you and all your guests with Lily's Magical Treats! Scroll to learn more about this wonderful local vendor below.
TELL US ABOUT YOUR BUSINESS + WHAT YOU OFFER: We are a family-run business that provides custom confections and cotton candy, popcorn, and snowcone service for events from casual to upscale.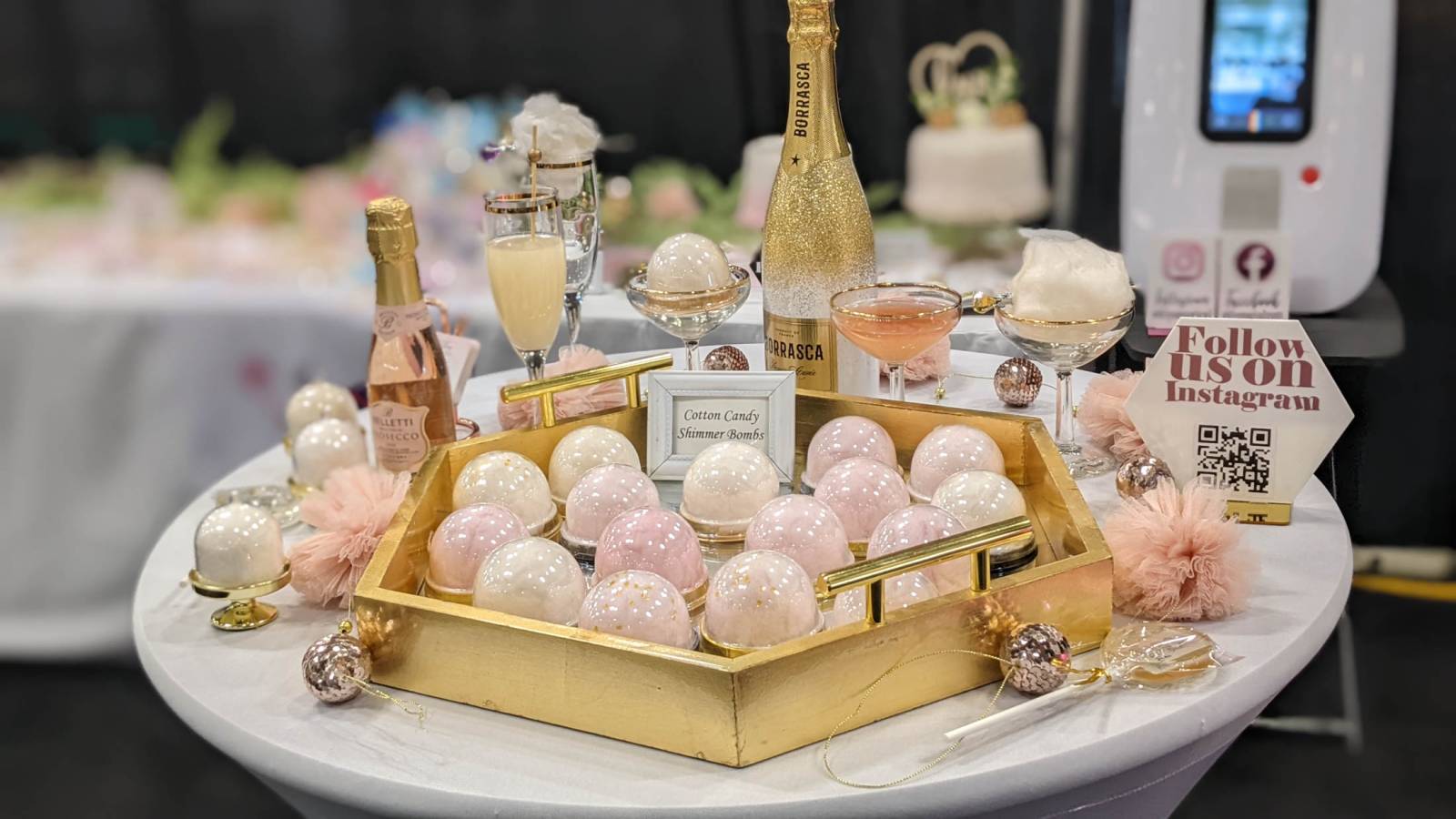 TELL US ABOUT YOUR JOURNEY STARTING YOUR BUSINESS + IF YOU HAVE A STORY BEHIND THE NAME: We started our business three years ago this April. My then 7-year-old daughter came home from school with the idea of creating a cotton candy business. After doing some research, we decided to go for it! She came up with the business name, gave the input for our logo design, and came up with a number of our original flavors. Since then, I've made the business my full-time job and have expanded beyond our initial offerings and added elements that are appealing to grown-ups, from adult flavors to a more mature aesthetic. I've enjoyed having a creative outlet and look forward to a genuine partnership with my daughter as she gets older.
WHAT SETS YOU APART FROM OTHER VENDORS IN YOUR INDUSTRY? We have a variety of custom-made treats using organic cane sugar, natural colors, and natural flavors, making them a less guilty indulgence. We have several different cotton candy machines and carts which can be dressed up for any event.
WHAT DO YOU LOVE MOST ABOUT WORKING IN THE LOVE INDUSTRY? It's exciting to see people starting a new chapter in their lives! And I'm constantly in awe of the creativity of other vendors and the great ideas that couples have when putting together their perfect wedding. Plus, I love a good party!
ANYTHING ELSE YOU'D LIKE TO SHARE? We have a few more dates available for cotton candy service this year, so contact me as soon as possible to see if I'm available. For party favors, our cotton candy drink shimmer bombs have been really popular for weddings, as have our lollipops with edible images!