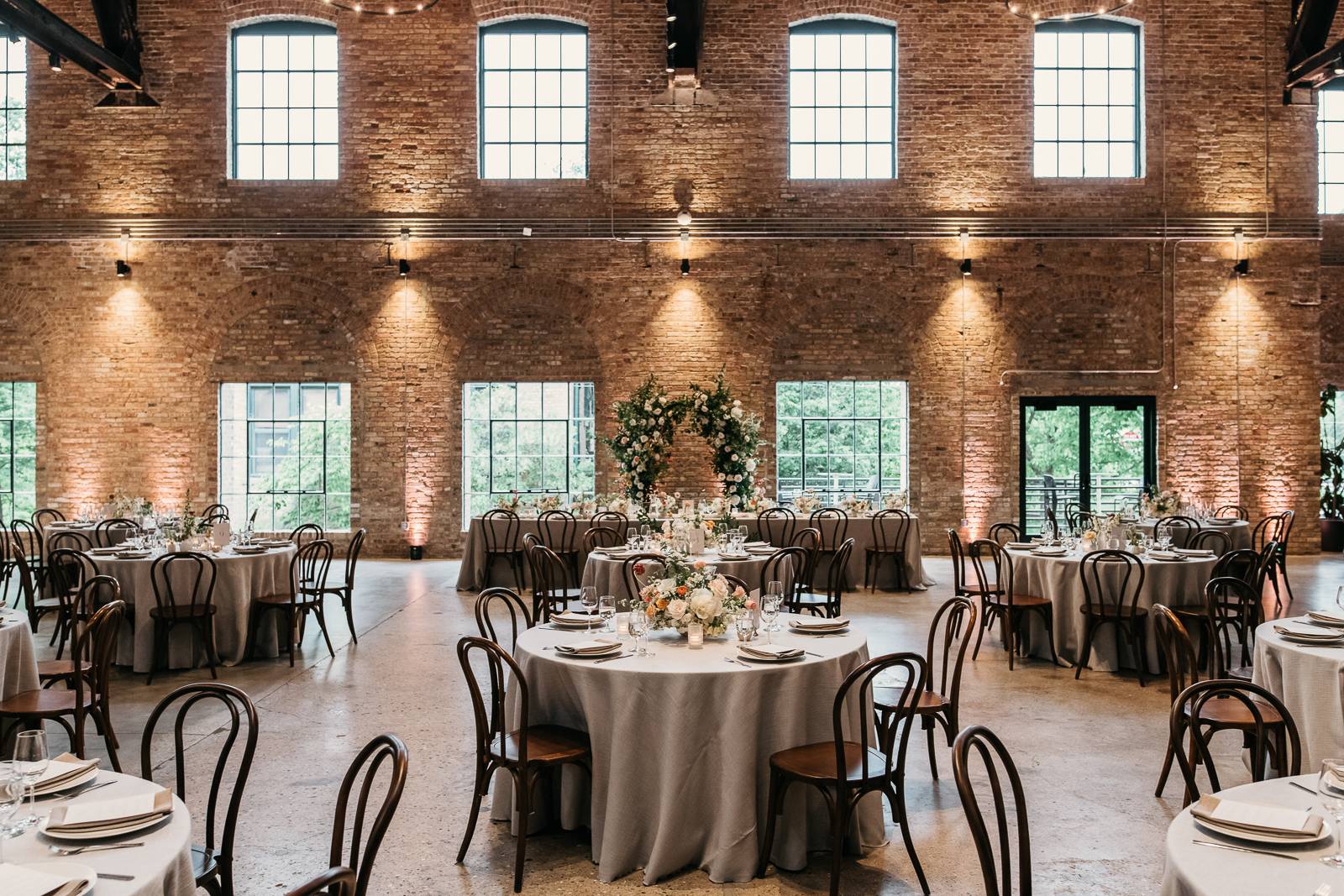 Aiming to provide our Madison community with a locale ideal for public and private events of various sizes, your quintessential Madison wedding experience awaits with Garver Events! Their historic Garver Feed Mill building offers a beautiful backdrop and unmatched character close to everything our city has to offer.
Customizable to your day's details and guest count, Garver Events has three rentable spaces for you and your partner to choose from: the Atrium, Private Lounge, and Garver Canvas, with the ability to accommodate up to 300 guests in their primary area! At Garver Events, their in-house offerings are complete with catering, bar service, and the use of their hospitality suite! Garver Feed Mill even houses multiple Madison businesses to help complete your wedding vendor list, like a photographer, spa, and pizza for a late-night snack. Talk about easy!
When you celebrate your special day with Garver Events, you and your partner are paired with an event coordinator to answer any questions, coordinate in-house details, and support you throughout the planning process. Book with Garver Events to simplify your wedding planning checklist, customize details to your liking, and wow your guests with a one-of-a-kind venue!
"We honestly cannot thank the Garver team enough for all their help in creating our day and making it feel special, effortless, and completely stress-free. The attention to detail, flexibility, and stepping in to ensure everything ran smoothly from pre-ceremony to the end made it an absolute dream. Again, I don't think we can put into words how perfect the day was, and we owe it all to Garver Events."
- Paige and Justin