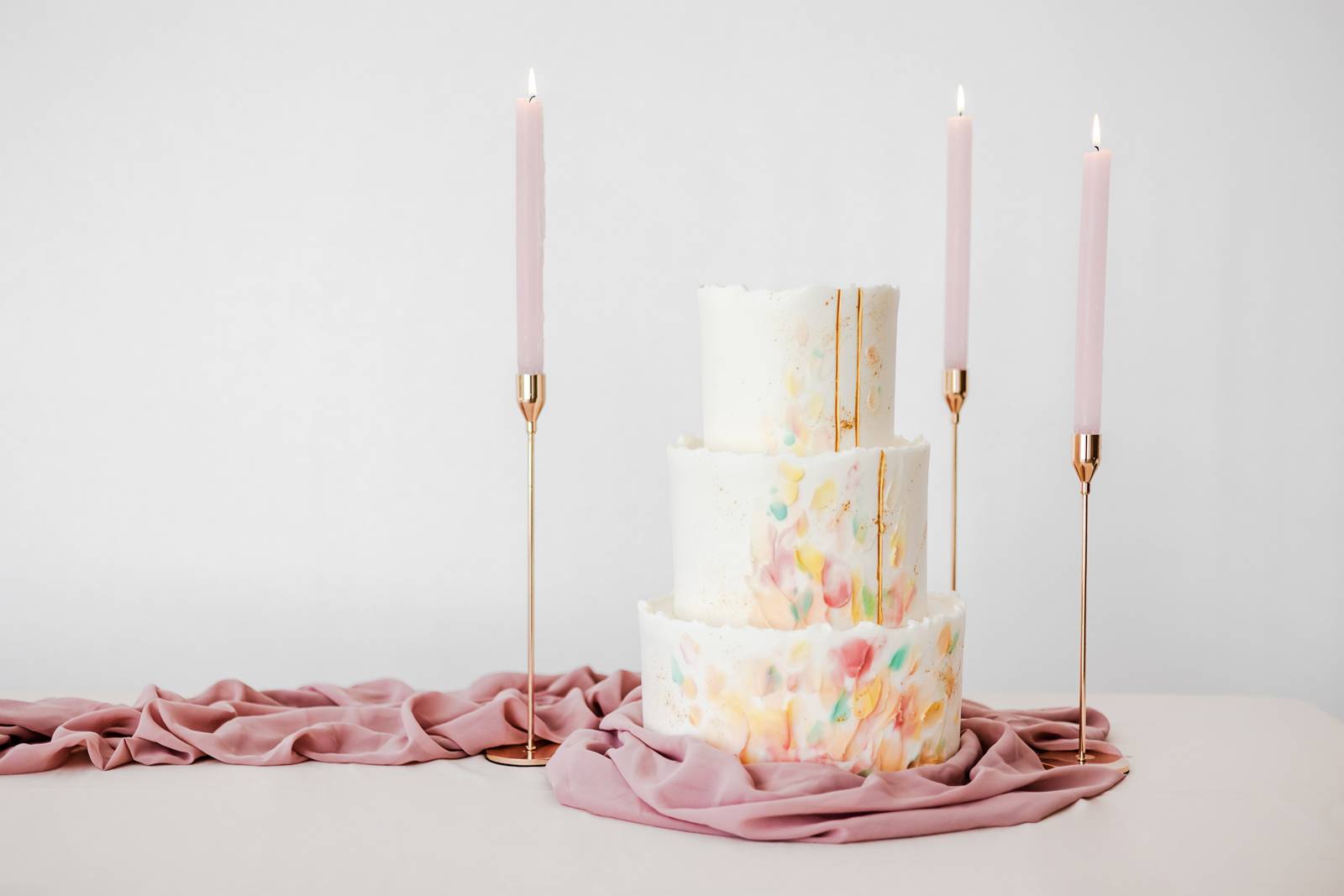 Craig's Cake Shop is a commercially licensed cake shop in Verona, Wisconsin, offering custom wedding cakes and small desserts. At Craig's, they are committed to spreading joy by creating sweet treats that you and your guests will remember for both their delicious flavors and incredible custom designs! From single-tier cutting cakes to multi-tiered cakes, backroom layered sheet cakes, cupcakes, and other small desserts like mini cream puffs, cake push-up pops, dessert shooters, cake-top cookies, mini pie tartlets, cake donuts, and more, their memorable desserts are crafted in their delicious, homemade buttercream and creatively personalized to your special day. Another fan favorite is their light and fluffy signature whipped frosting covered in white chocolate shavings for a tasty and unique look to your cake (see below!)

Craig's Cake Shop offers a customized, personal tasting process where couples can try all their flavors and work with them to curate a custom menu and unique design. Throughout the planning process, the Craig's team will check in to finalize details and a timeline, aiming for clear, consistent communication with all key members of your wedding to create a stress-free and enjoyable day!

With over 20+ years of experience, Craig's Cake Shop is a trusted member of the wedding industry and a preferred vendor for many of the premier wedding venues in the greater Madison area. Their talented team promises to honor each of their couples' visions with every ounce of attention and care they deserve. Head to their website to schedule a tasting, and learn about their various offerings for your big day!


"We wanted to thank you for the wonderful job your team did with our wedding cake this past Sunday at The Eloise. Our jaws dropped when we saw the cake and noticed the teddy bear and dog frosting figurines. We can't get over how accurate they were! Every little detail, from the smiles to the sweatshirt strings to the different colors, was accounted for. We know the figurines must have been a lot of work to complete, but it was seriously one of our most favorite details of the day!

The rest of the cake was exactly what we envisioned and asked for as well. Everyone commented on how great the cake tasted, and we didn't have any left at the end of the night, minus the piece with the figurines we asked the caterer to save. We've had Craig's Cakes before, but this cake was seriously the best we've ever had from your store! Please pass on our message to your team, and thank you again for helping us plan the perfect cake!"
- Jessica T.