Less stress can be priceless when it comes to your wedding day, so investing in quality wedding professionals for one of the most important days of your life is something we highly recommend! After booking your dream team of vendors, we know there's a topic that can feel a bit ambiguous to many nearlyweds: TIPPING!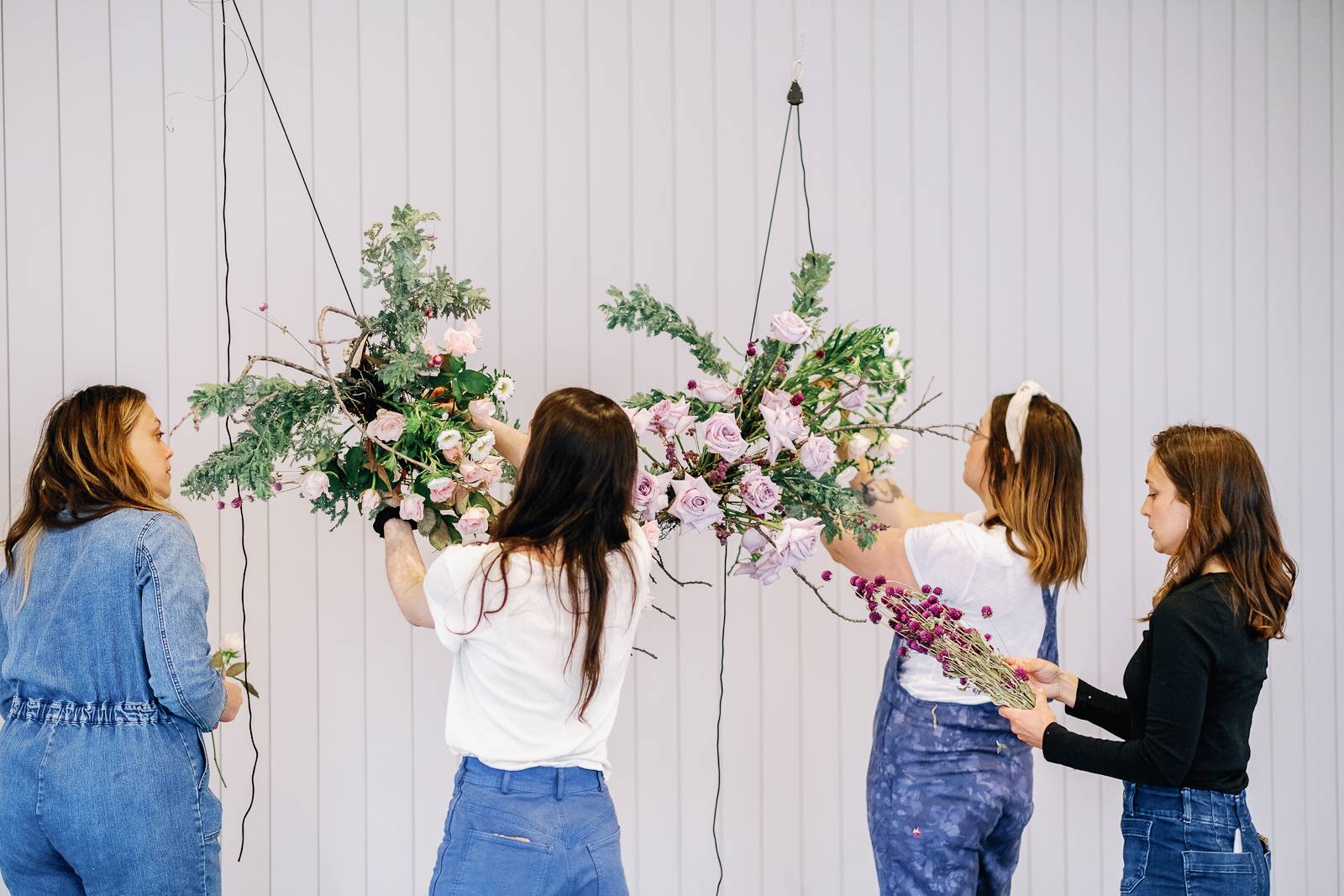 The people working your wedding are service industry professionals, so tipping (most commonly with cash) is definitely something to be considered for each of your vendors.
Whether it's an owner or a team member, who wouldn't love a token of appreciation? It's your choice whether you tip out of obligation, appreciation, or for those who went above and beyond! It's also your choice on how much to tip or what else you prefer to give.
One vendor shared, "Customers are tipping more after COVID, so we kindly accept whatever they would like to tip. One time the customer added a 20% gratuity to their final payment; another time, we received $50 in an envelope when we delivered." Others say they have received thank you notes, gifts, and gift cards as well, which probably depends on the relationship that transpired throughout the process, or maybe just one's love of gift-giving.
Here's the big question: HOW MUCH?! Fees can range from a custom number to a certain percentage. Consider using this reference below that shows typically tipping in the service industry!
0% - 10% = Poor Experience
10% - 15% = Hey, you're pretty ok.
15% - 20% = You did a great job! I appreciate you!
20% - 25% = Wow, you went above & beyond!
RECOMMENDED TIPPING FOR VENDORS
BRIDAL SHOP STYLISTS: Appreciated - Not necessary; typically custom amount vs. a percentage; goes to the consultant that worked with you; given on the day you worked with that person. Consider the time, energy, and special attention your stylist gave you in finding the perfect gown or the seamstress who made it the ideal fit.


BAKERS: Appreciated - Not necessary; typically a custom amount; typically goes to the cake designer and sometimes split with the baking staff; can be added to the final payment, given the day of or after the wedding. More than likely, you won't see the baker on your wedding day, as you're off getting ready during the delivery. But you can assign someone to take care of that or quickly leave a thank you note with a tip enclosed on your cake or dessert table.
VENUES, CATERING + BAR SERVICES: Appreciated - Expected; Included in some cases; typically 15-25% is expected for bar and waitstaff, but custom amounts are also appreciated; given night of the event, unless already included in the contract and final venue payment; often divided amongst service staff.
It's best to discuss tipping and gratuities with your venue, caterer, or bar service provider. Some include a service fee in the contract that covers gratuities, while some cover company overhead and are not passed along to the service staff.

FLORISTS: Appreciated - Not necessary; typically a custom amount; usually received at set-up or with the final payment; often divided between the florist and any assistants. Consider the time spent with you in the initial consultation and throughout the process, not to mention the behind-the-scenes work put into cleaning and preparing your wedding day flowers.
HAIR + MAKEUP ARTISTS: Appreciated - Expected; 15-20%; gifted when service is completed. Hair and makeup artists are similar to waitstaff because they get paid a lower wage, expecting tips.

STATIONERS: Appreciated - Not Expected; typically a custom amount; can be added to the final invoice payment. Stationers work hard to create the look you desire and often suggest unique pieces to add to your event. Everyone loves a little something to show that you liked their work.

MUSICIANS + DJS: Appreciated - Expected; 15-20% or more if exceeded expectations; paid the day of the event; paid to the DJ or split between musicians. A lot goes into the preparation of planning for your event's music and entertainment. So consider the extra time put in behind the scenes, in addition to the efforts put into the event itself.
PHOTOGRAPHERS + VIDEOGRAPHERS: Appreciated - Not necessary; custom amount; at the end of the event or when the final payment is made. It's also not uncommon to receive it in the mail after the wedding. You may think photographers and videographers just show up for a few hours to shoot, and voilà ! That indeed is not the case, as many hours of editing are done behind the scenes before you see your final gallery or video.While photographers do happily accept tips, they are also a vendor who sometimes receives gifts. Couples tend to have a more personal relationship with their photographer. This often lasts beyond their wedding day, as they capture future family milestones.
PLANNERS + DESIGNERS: Appreciated - Not necessary; 10-20% to custom amount; during the rehearsal, the day of, or added to the final invoice. Also, it is not uncommon to receive it in the mail with a thank you note or a gift after the wedding, as planners and couples establish more of a relationship working together over time.

RENTAL COMPANY SALES STAFF + CREW: Appreciated - Not necessary; there is no standard amount but is often paid to the salesperson and the crew; during set-up or tear down, before they leave the job site.

TRANSPORTATION: Expected; 20%; given to the driver or paid to the company for the driver.