Held at the beautiful Vennebu Hill, today on the blog, we're celebrating the rustic and romantic real Wisconsin wedding of Megan and Kent. These country-style loving college sweethearts filled their day with meaningful personal touches, beautiful scenery, family, friends, and a whole lot of love. Captured by Caynay Photo, enjoy each detail today's wedding brings below!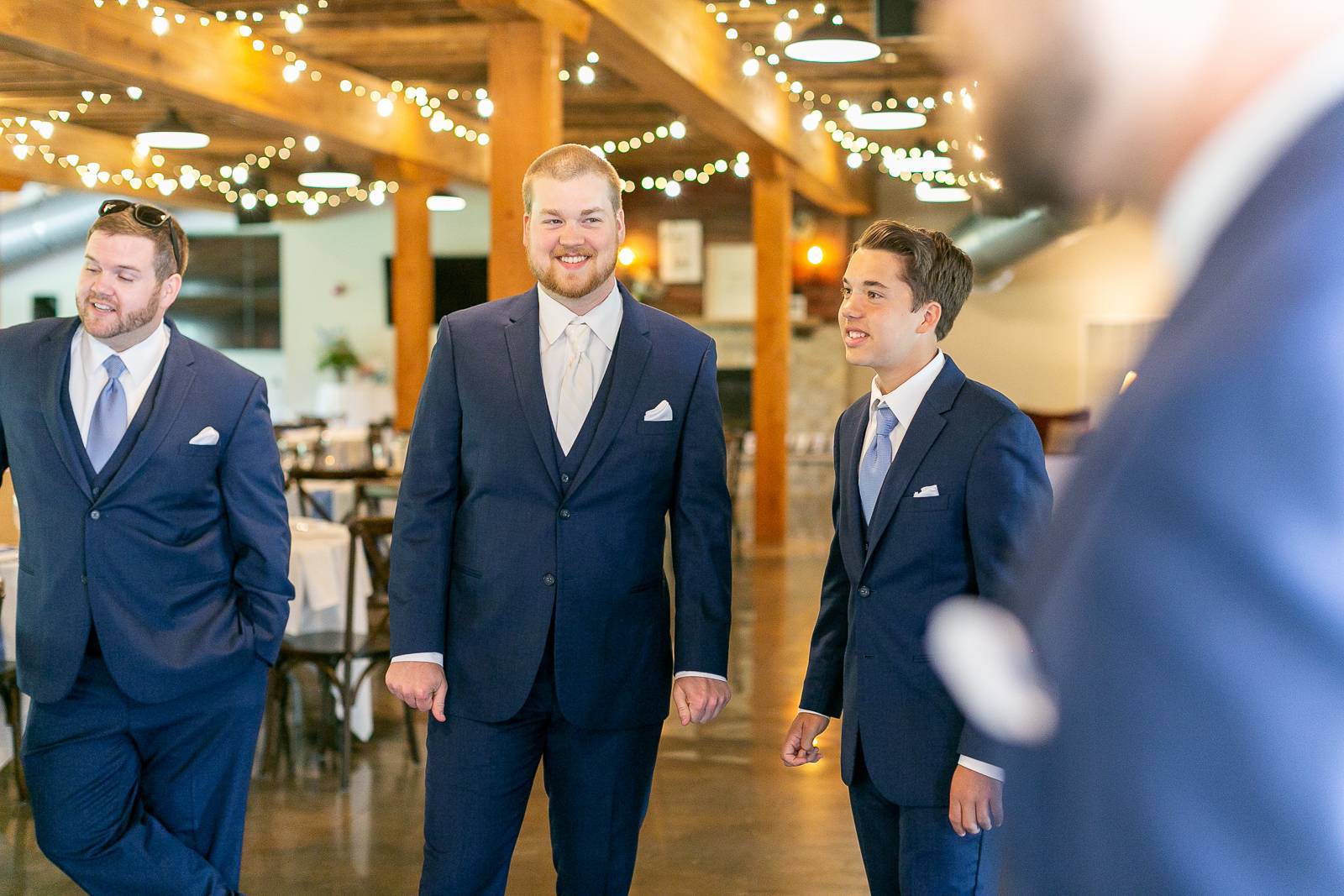 NAME OF COUPLE: Megan + Kent
WEDDING DATE (MM/DD/YY): 05/25/19
HOW DID YOU MEET? We went to school together, both for medical imaging at UW Milwaukee!
HOW DID YOU KNOW YOU HAD FOUND "THE ONE?" I knew right when I met his family. I was so grateful for how Kent treated me already in our relationship; it's what made me fall in love with him. But, when I saw him around his family and how he loved them, I just knew. He was the man I wanted to marry and have our own family with someday!
TELL US ABOUT YOUR PROPOSAL: This is a little less glamorous of a story, but Kent knew he really wanted to propose on our three year anniversary! The only trouble was days before I came down with a sinus infection, ear infection, and woke up on our anniversary with pink eye in both eyes. Needless to say, I canceled all our plans he had for us that weekend. So after making breakfast together that morning, unshowered, in sweatpants, with sickness galore, he got down on his knee in our apartment and asked me to marry him. (In sickness and in health!)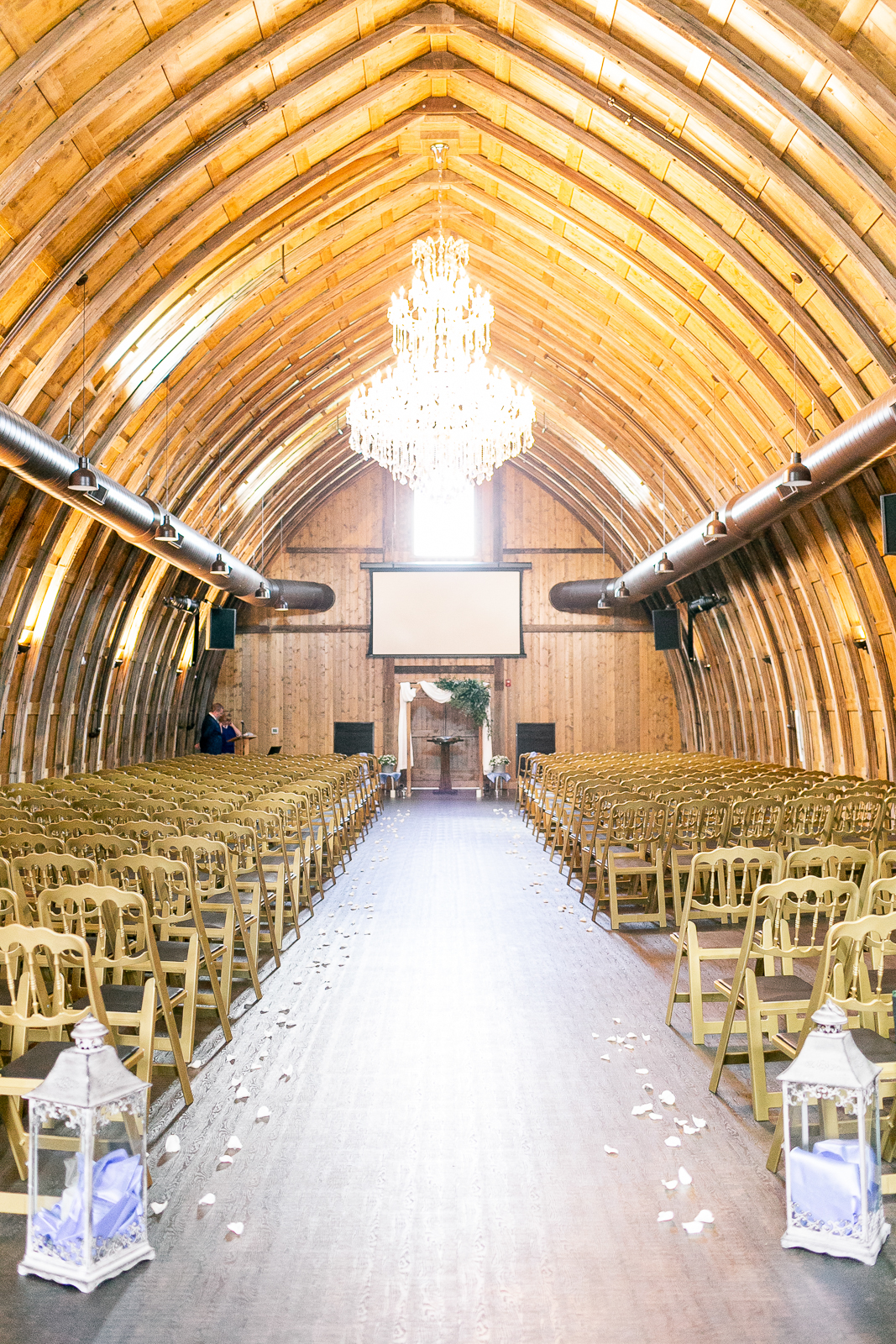 TELL US ABOUT FINDING YOUR DRESS: I brought all of the women in my family that could attend that day. I knew I wanted sleeves on my dress, and that was all. I was brought about five dresses to start, and the dress that ended up being the one was the third dress of the five that I wasn't even going to try on! I squeezed into the sample size and fell in love. I tried on maybe one or two more dresses, but I knew, and my mom knew. It was the only one that made us cry!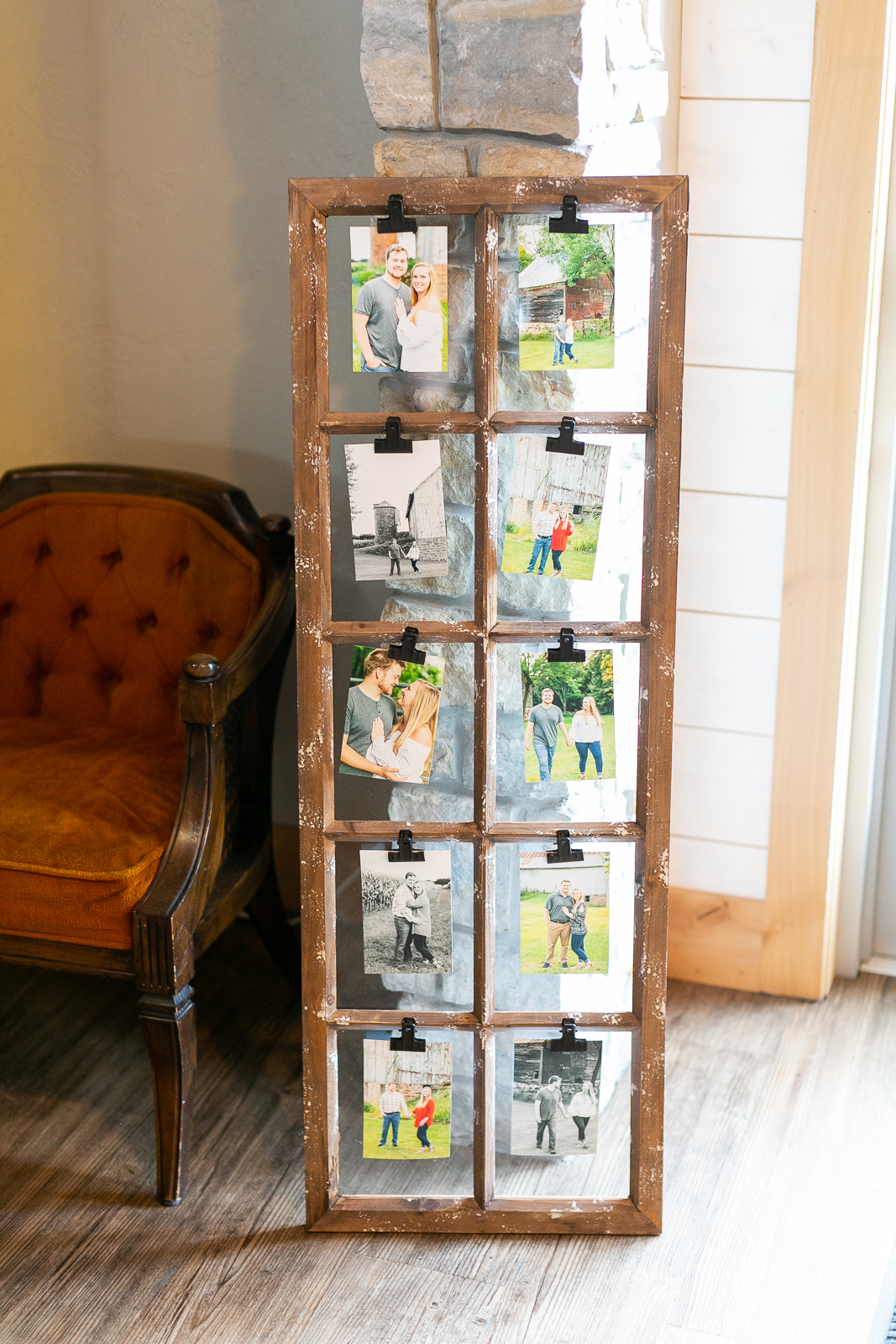 WERE THERE ANY PERSONAL TOUCHES OR DIY ELEMENTS? We had a lot of personal touches throughout the day of my wedding. My dad passed away when I was 15, so I had a small table dedicated to him with a beautiful bouquet of flowers. We decorated the fireplace at Vennebu Hill with pictures of at least three generations before us and their wedding photos! I also wore one of my mom's rings that my dad gave my mom for their wedding day. As far as DIY elements, we worked together with Kent's grandparents to cut and finish logs for our centerpieces. Kent's dad and brother in law performed our ceremony, and his mom and my brother sang. It was truly a family affair!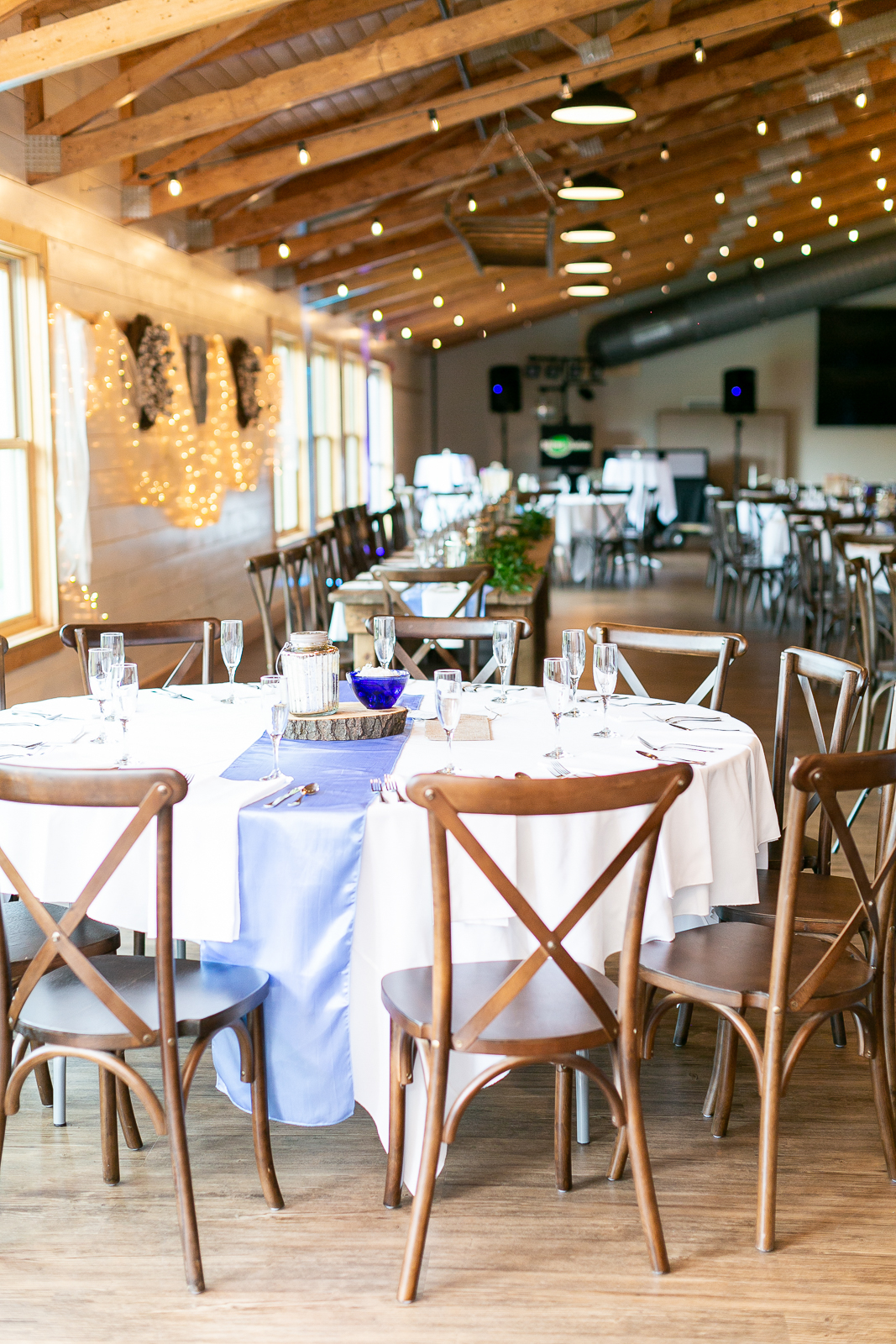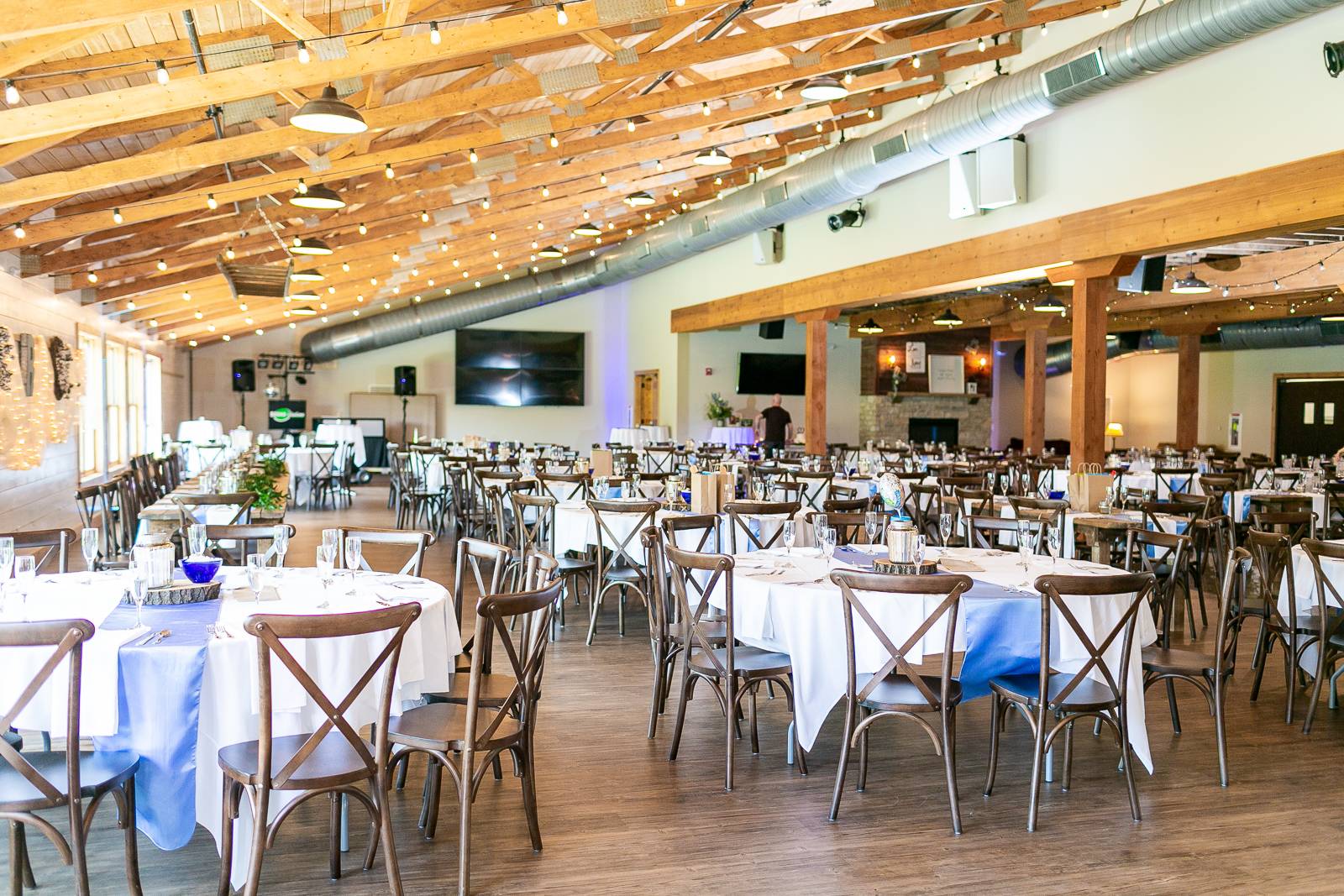 HOW WOULD YOU DESCRIBE YOUR WEDDING THEME/STYLE IN FIVE WORDS OR LESS? Bright, rustic, and romantic.
WHAT WAS YOUR WEDDING COLOR PALETTE? Navy blue, cornflower blue, royal blue, and gold.
DESCRIBE YOUR WEDDING FLOWERS: Cream-colored flowers with greens and blue in the bridal bouquet.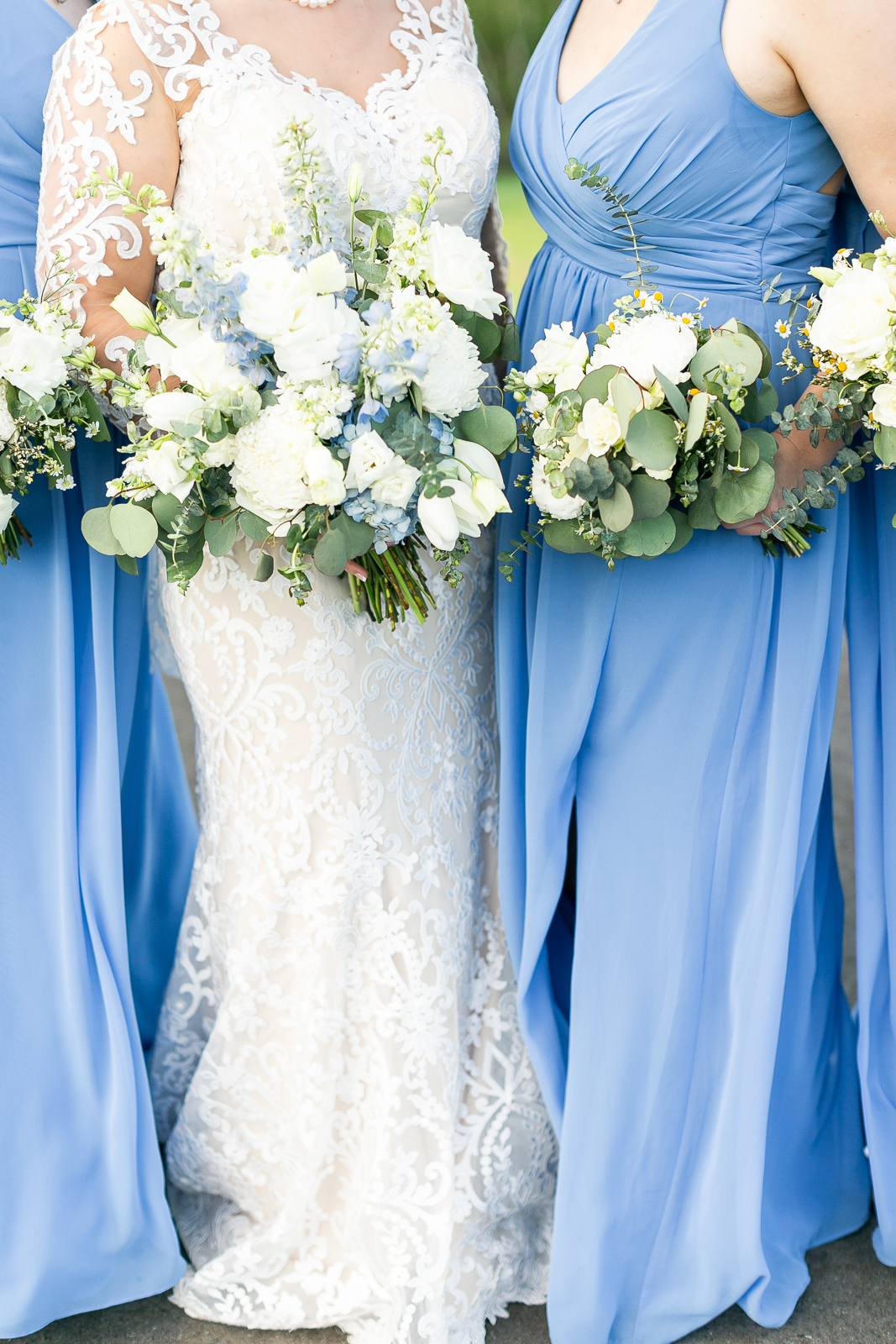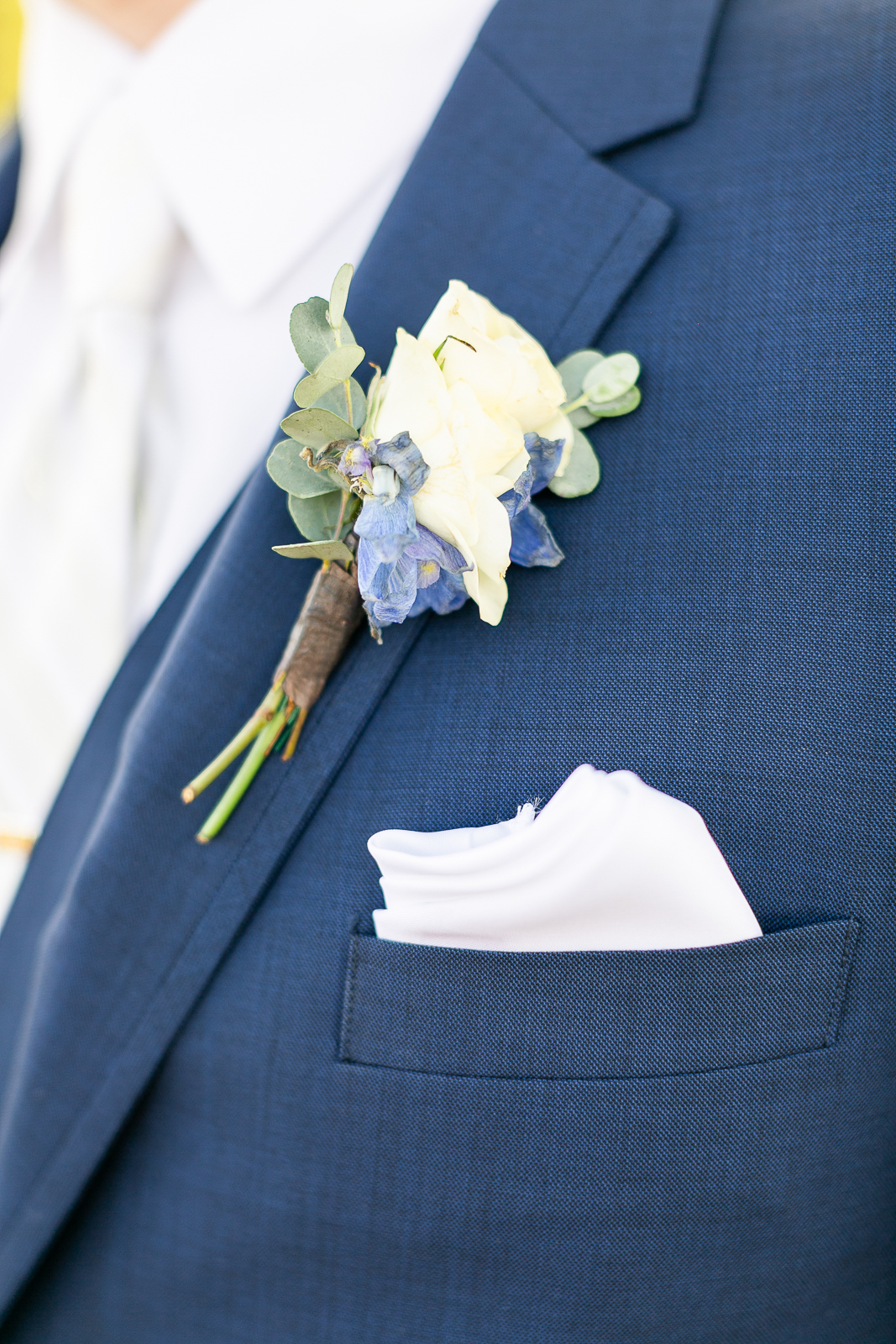 WHAT WAS YOUR INSPIRATION/DESIGN CONCEPT FOR YOUR OVERALL CEREMONY AND RECEPTION DECOR? I wanted a rustic/country wedding, and Vennebu Hill provides so much of that without having to decorate too much! I loved the view of the rolling hills and wanted to match the wedding's overall feel with the beautiful scenery. We used a lot of wooden and galvanized décor. For our centerpieces, I wanted a country feel different from mason jars, so we found golden lanterns and used real candles to give the table a warm atmosphere.
DID YOU USE ANY SPECIALTY CHAIRS, LINENS, CHARGERS, GLASSWARE OR DINNERWARE? Since cornflower blue was such a specific color for the bridesmaids' dresses, I wanted to incorporate that color elsewhere too. I ordered some napkins and table runners in that color and then used the lovely white linen Katie at Vennebu Hill provided. The cake knife and server were used at my brother's wedding, so we wanted to incorporate those as well!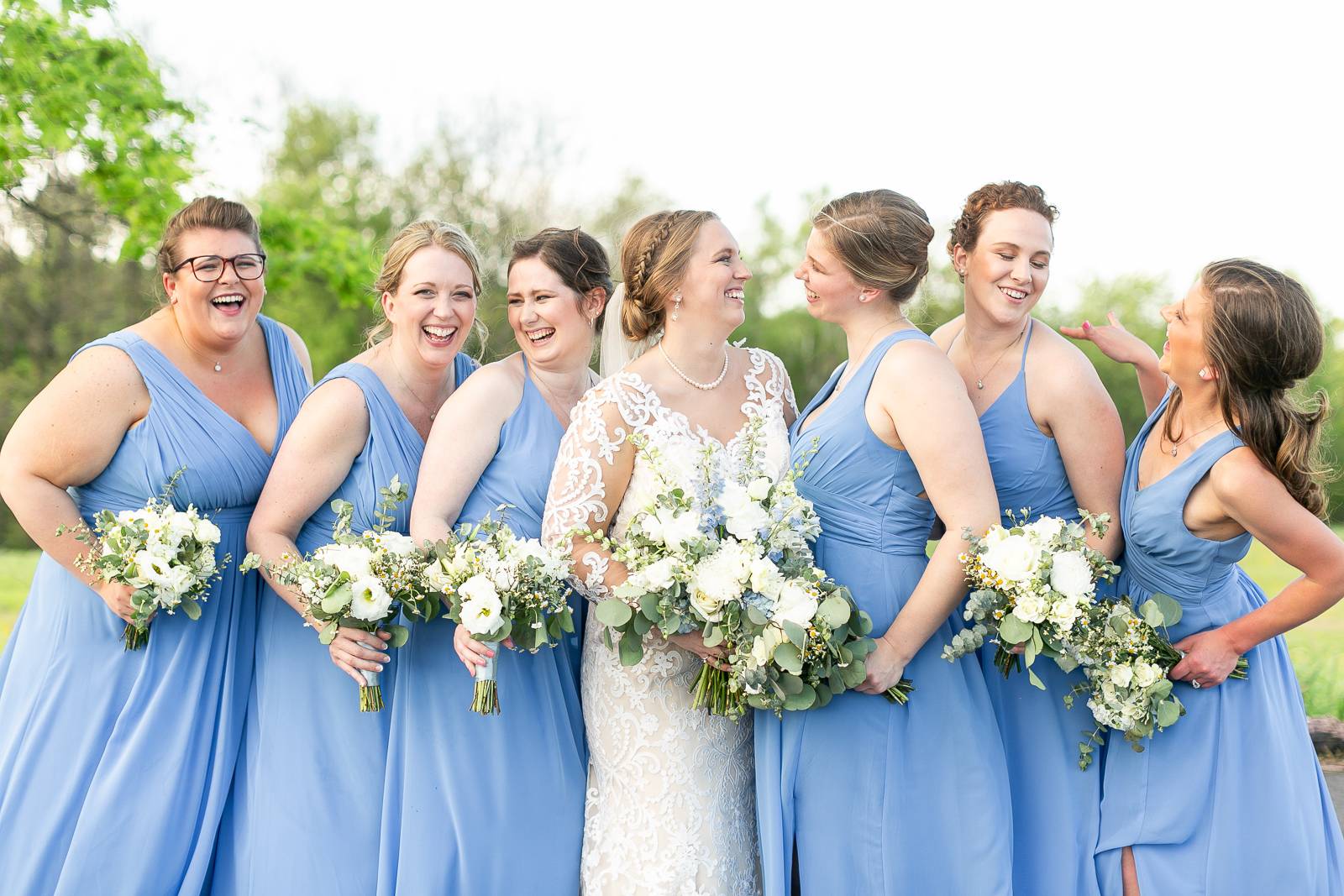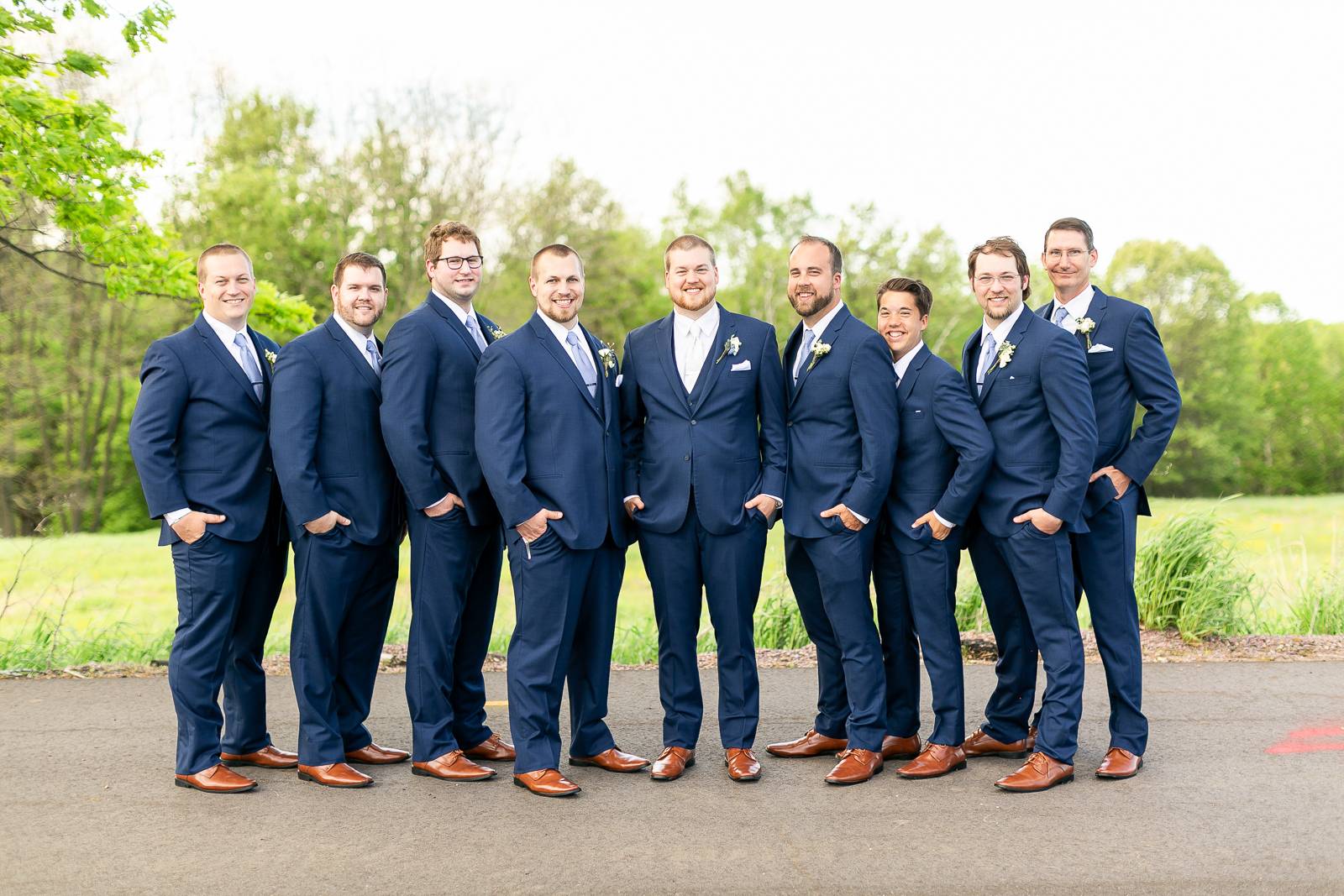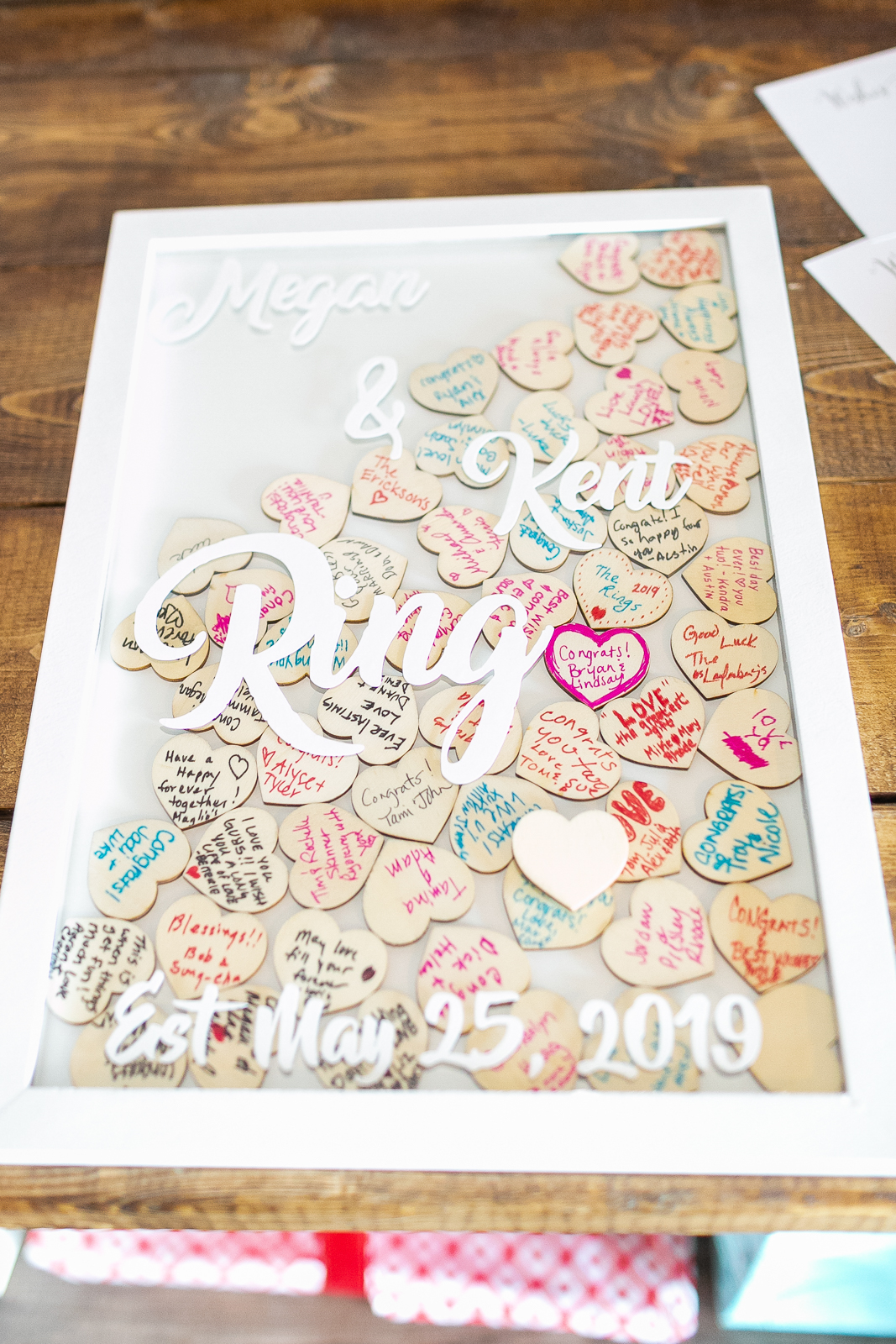 TELL US ABOUT THE FOOD, DESSERT AND ANY SPECIALTY BEVERAGES ON THE MENU: Geffert's Catering from Reedsburg made our food and it was absolutely delicious! We ended up choosing two of their meats to serve. They were terrific and flexible because we had some severe allergies in our wedding party that they were gracious enough to work around.
As far as our dessert, Karen the Cake Lady from Deforest met with Kent and I and helped us have many different flavors of cake and made sure there was extra for seconds! Both my and Kent's family have worked with her in the past and absolutely loved her!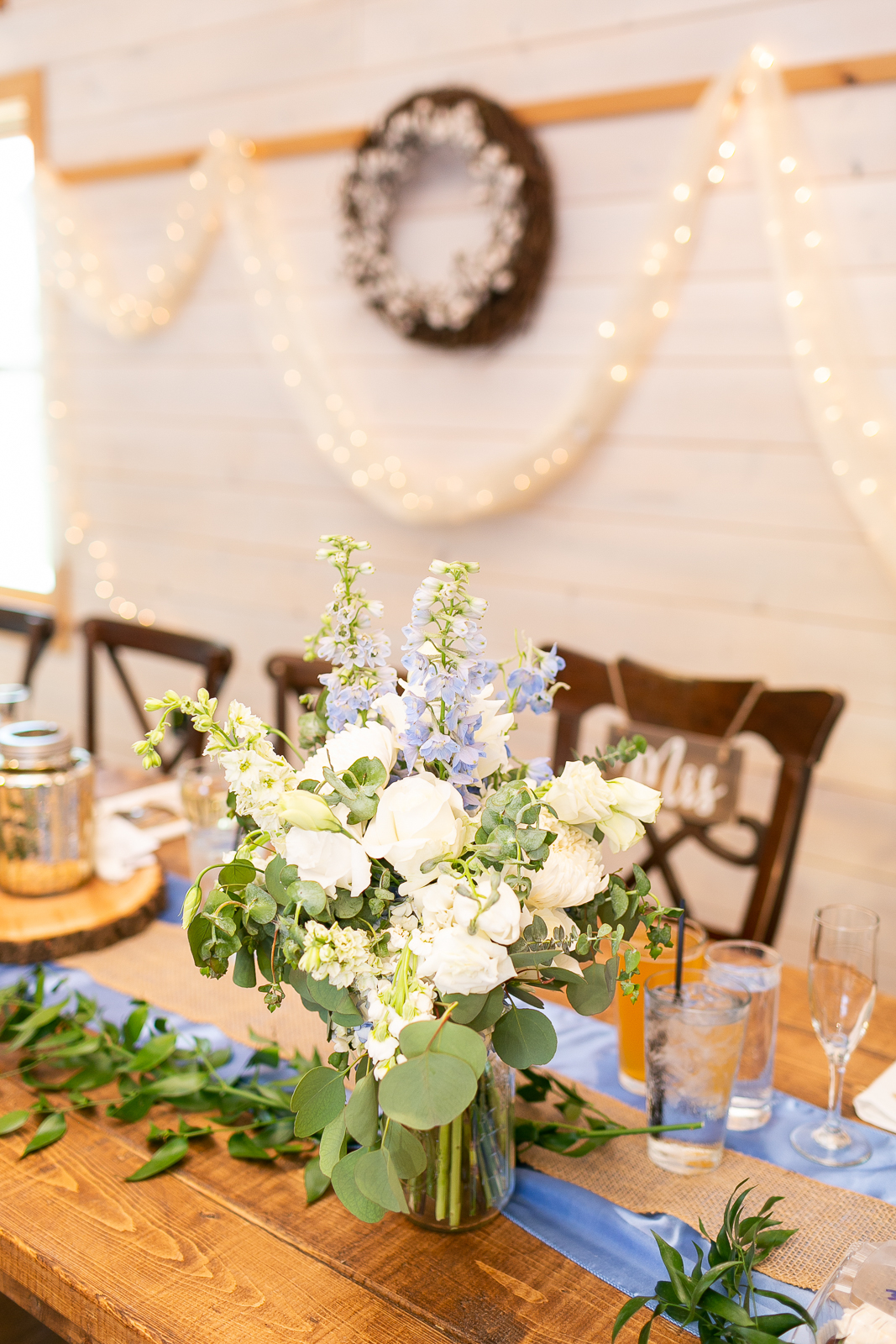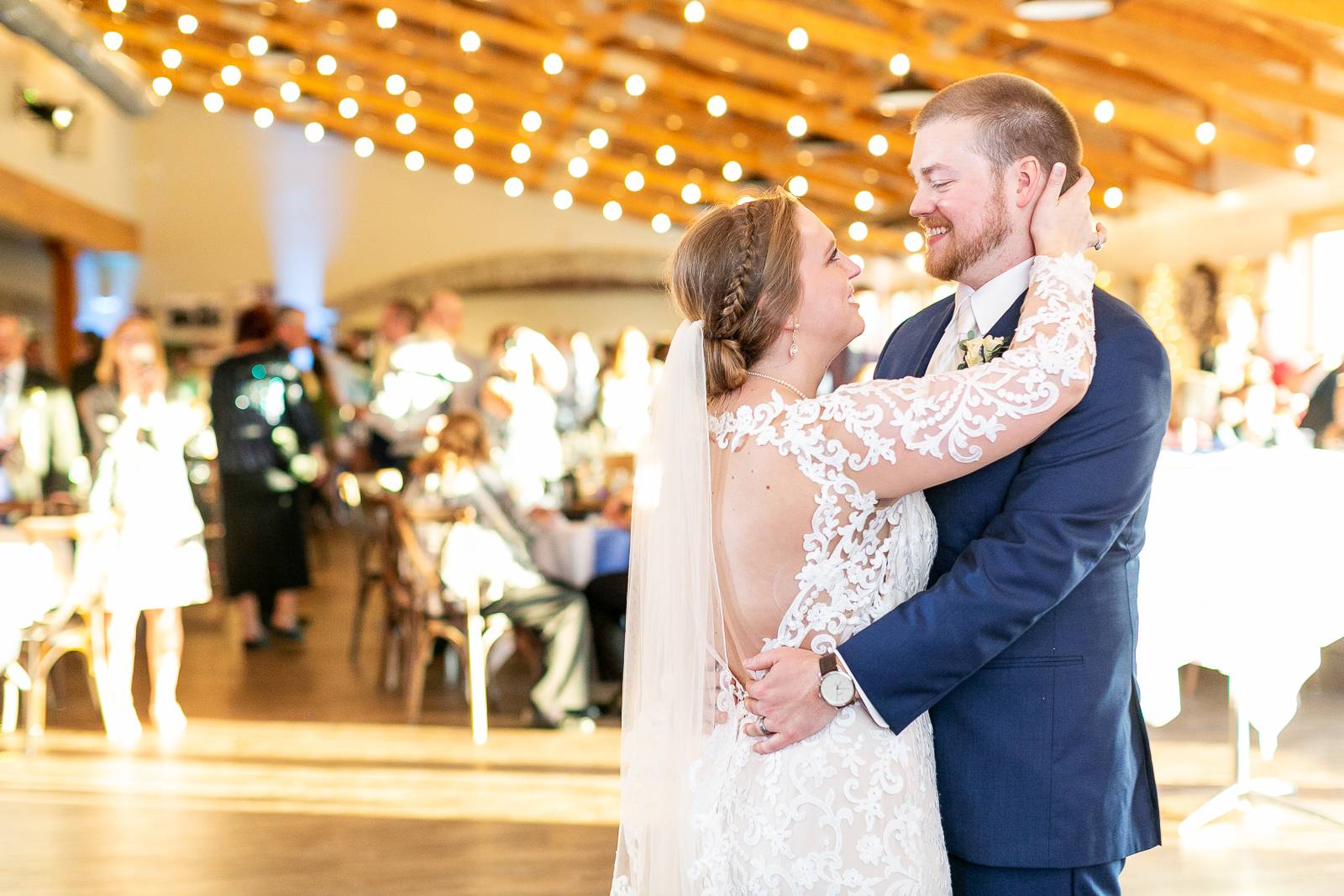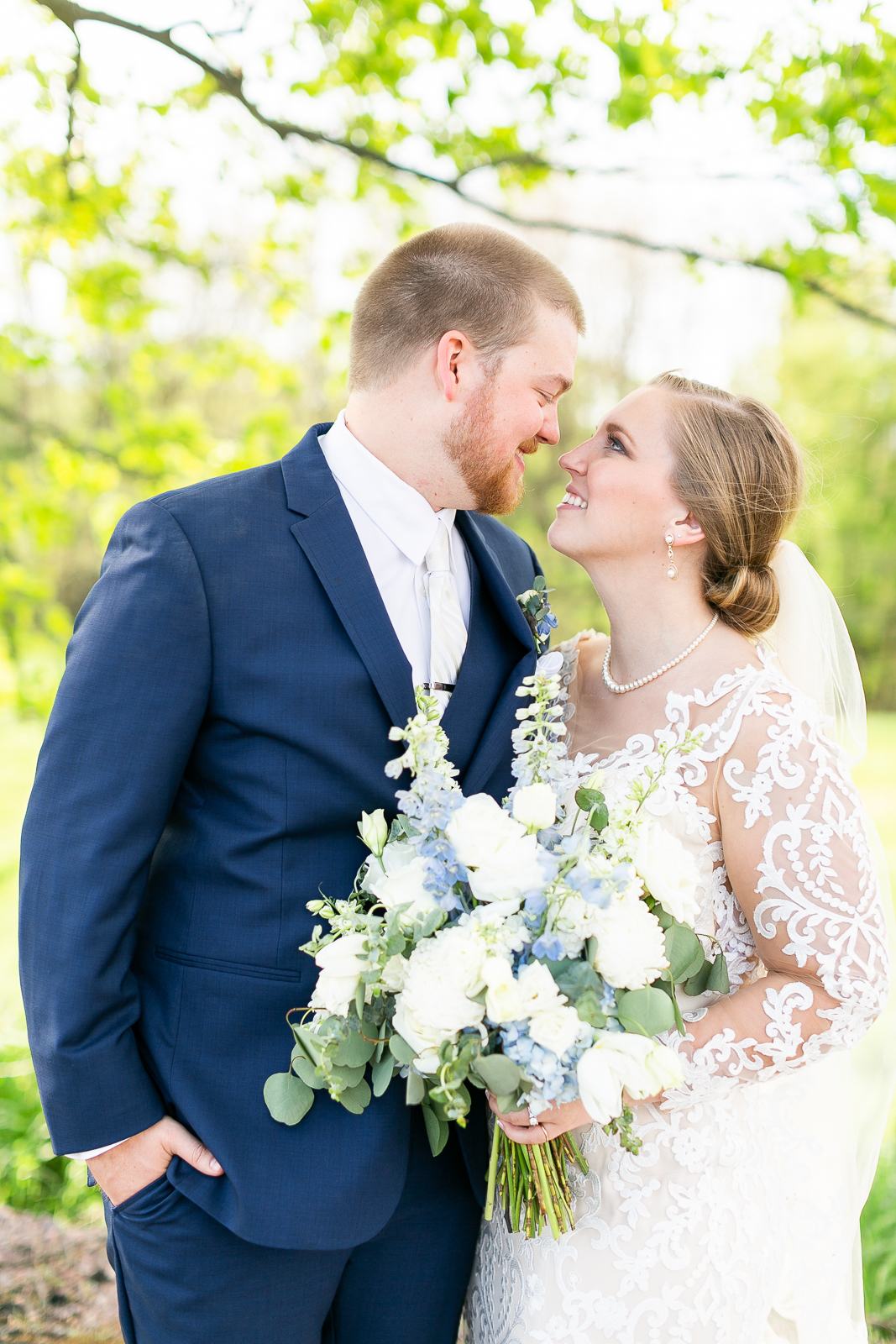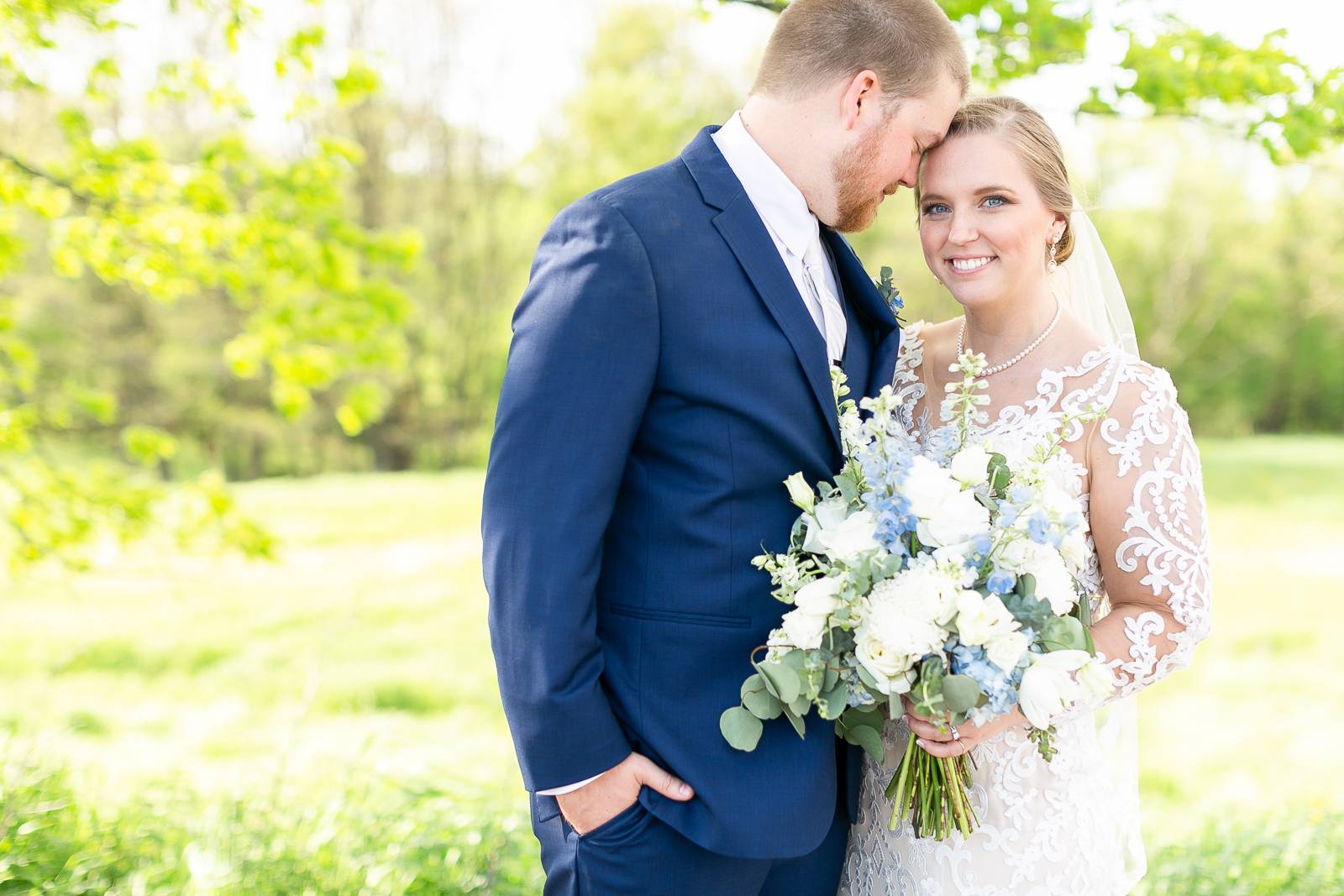 WHAT WAS YOUR FAVORITE MOMENT FROM YOUR WEDDING? Walking down the aisle. The emotions surrounding the whole wedding exploded out of our hearts (and our eyes!), and you could just palpate the amount of love surrounding Kent and I. He couldn't keep it together; I couldn't keep it together. Walking, completely and totally in love, towards my future husband was the best feeling I'd ever felt.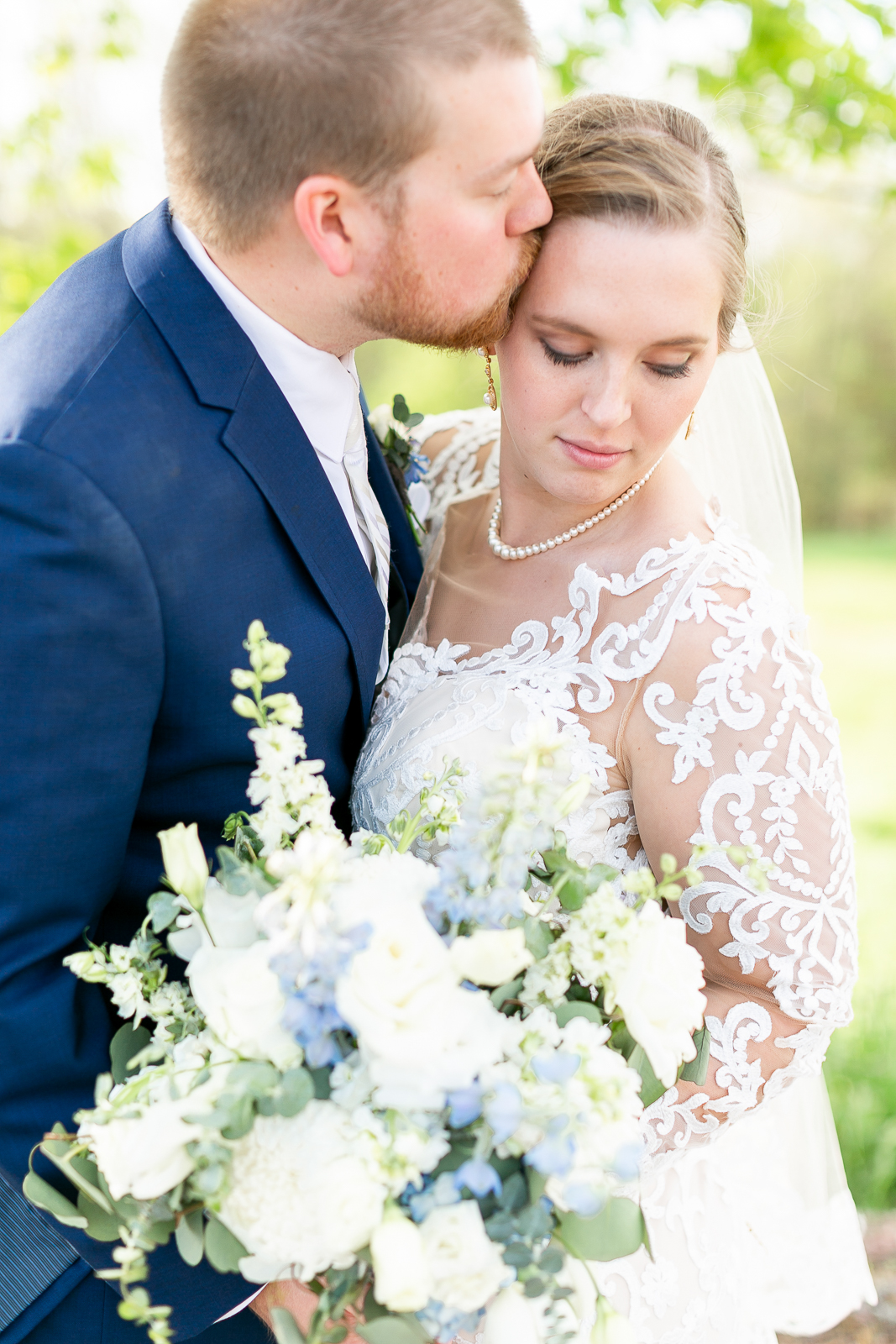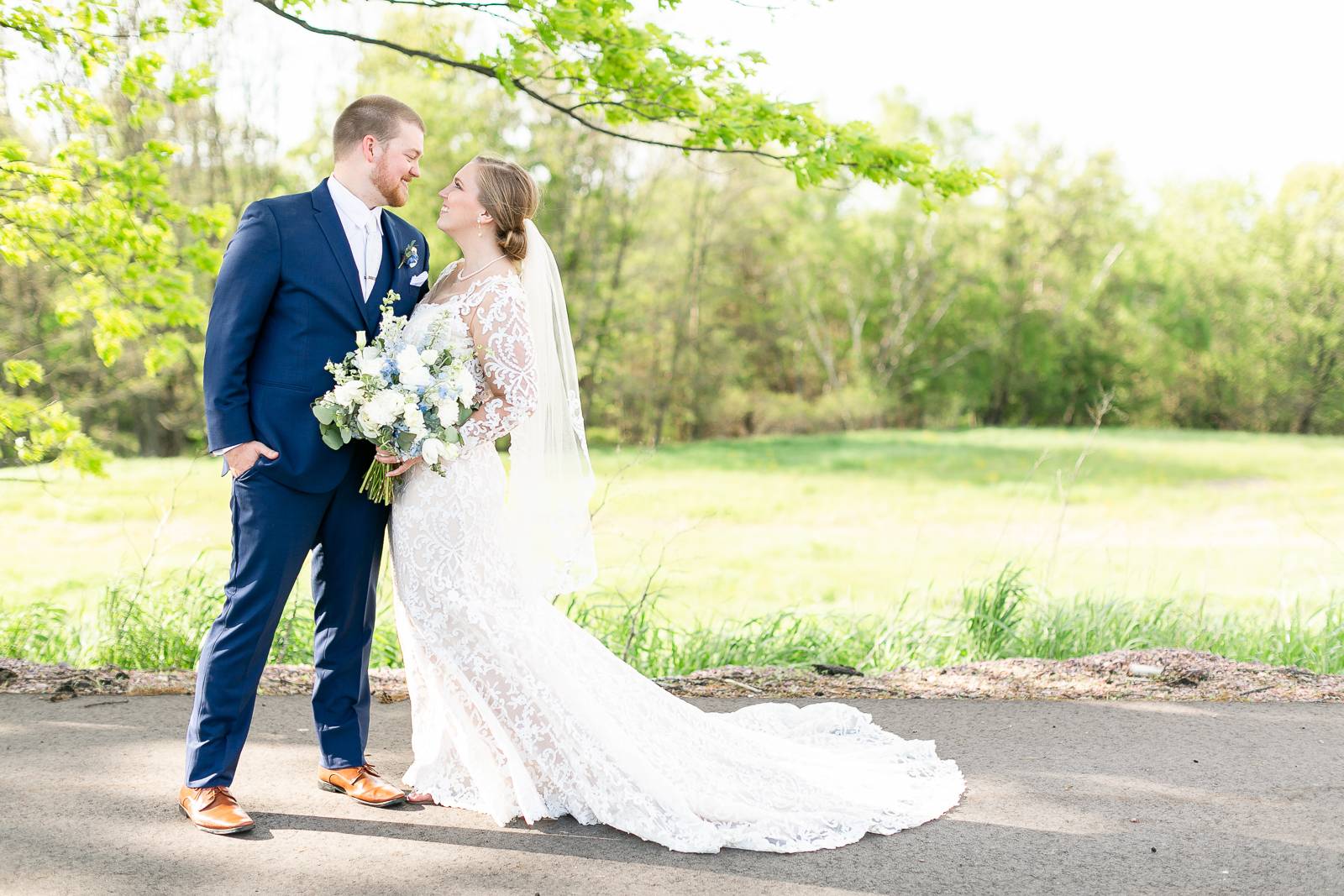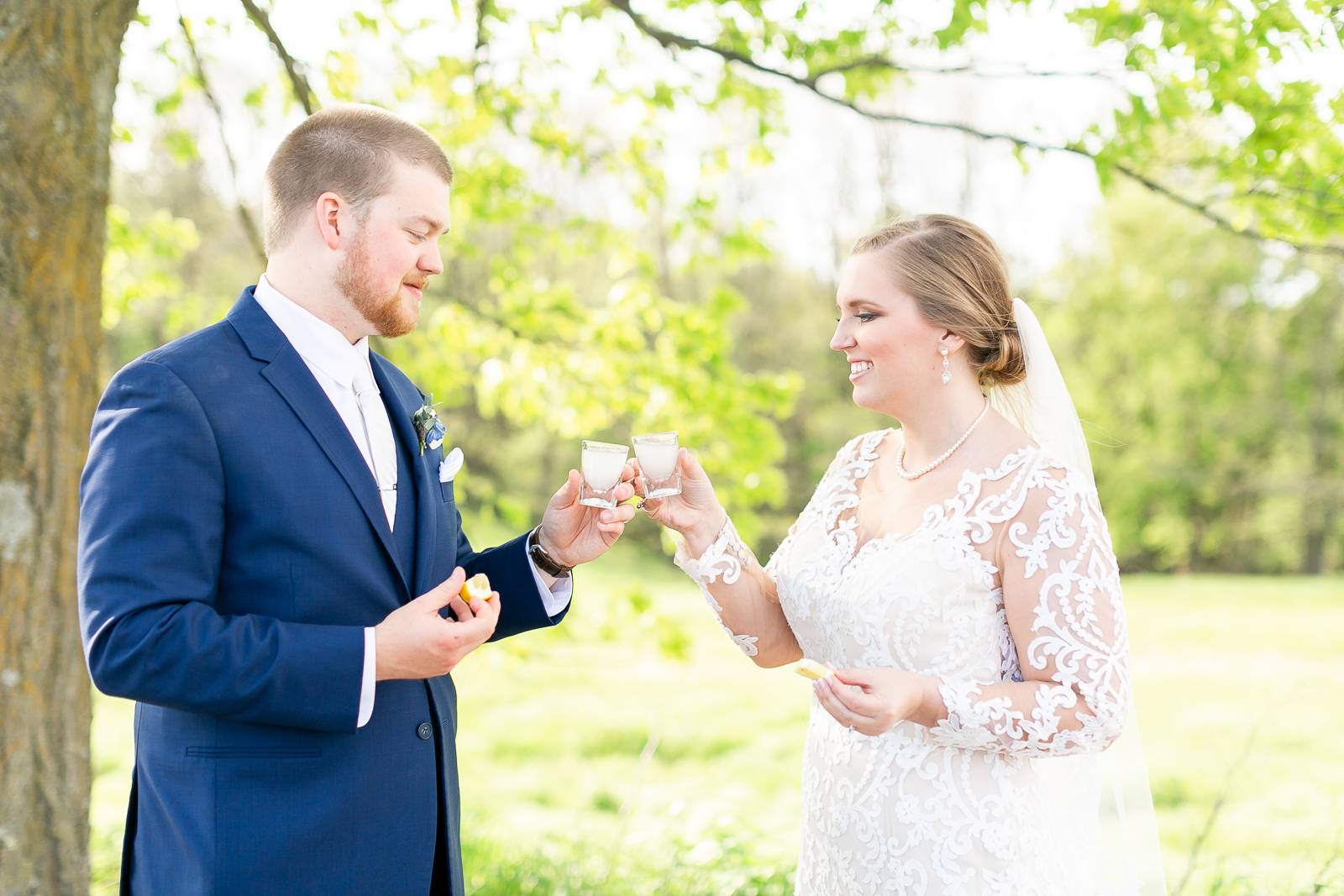 TELL US ABOUT YOUR HONEYMOON PLANS: We went down to Gulf Shores, AL. It's a special place for Kent and I as we've been there on vacations together before we were married. It feels like our second home, so we went back for more memories as newlyweds!
WHAT DOES LIFE LOOK LIKE AFTER THE WEDDING? Still lots of love and lots of saving for a house!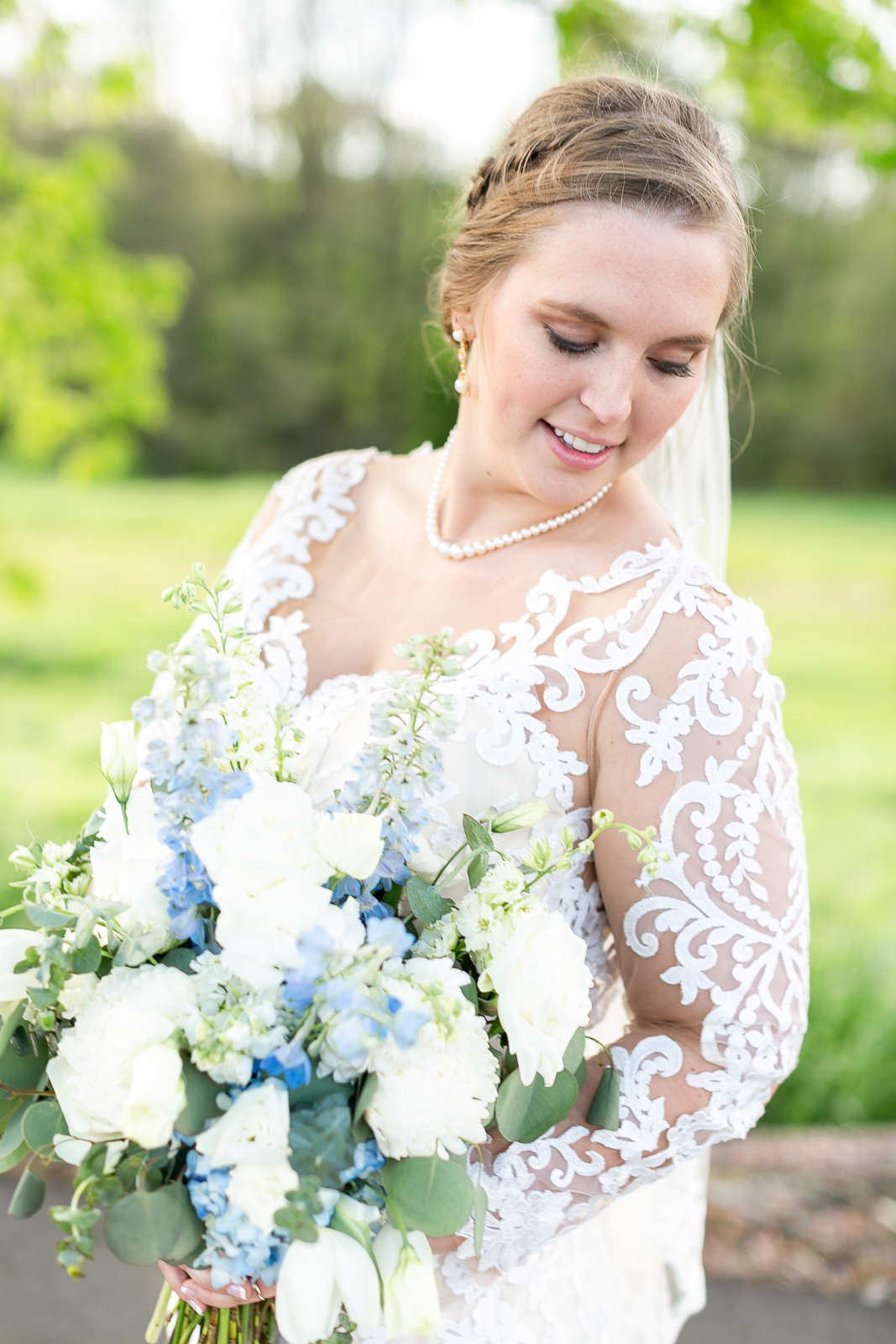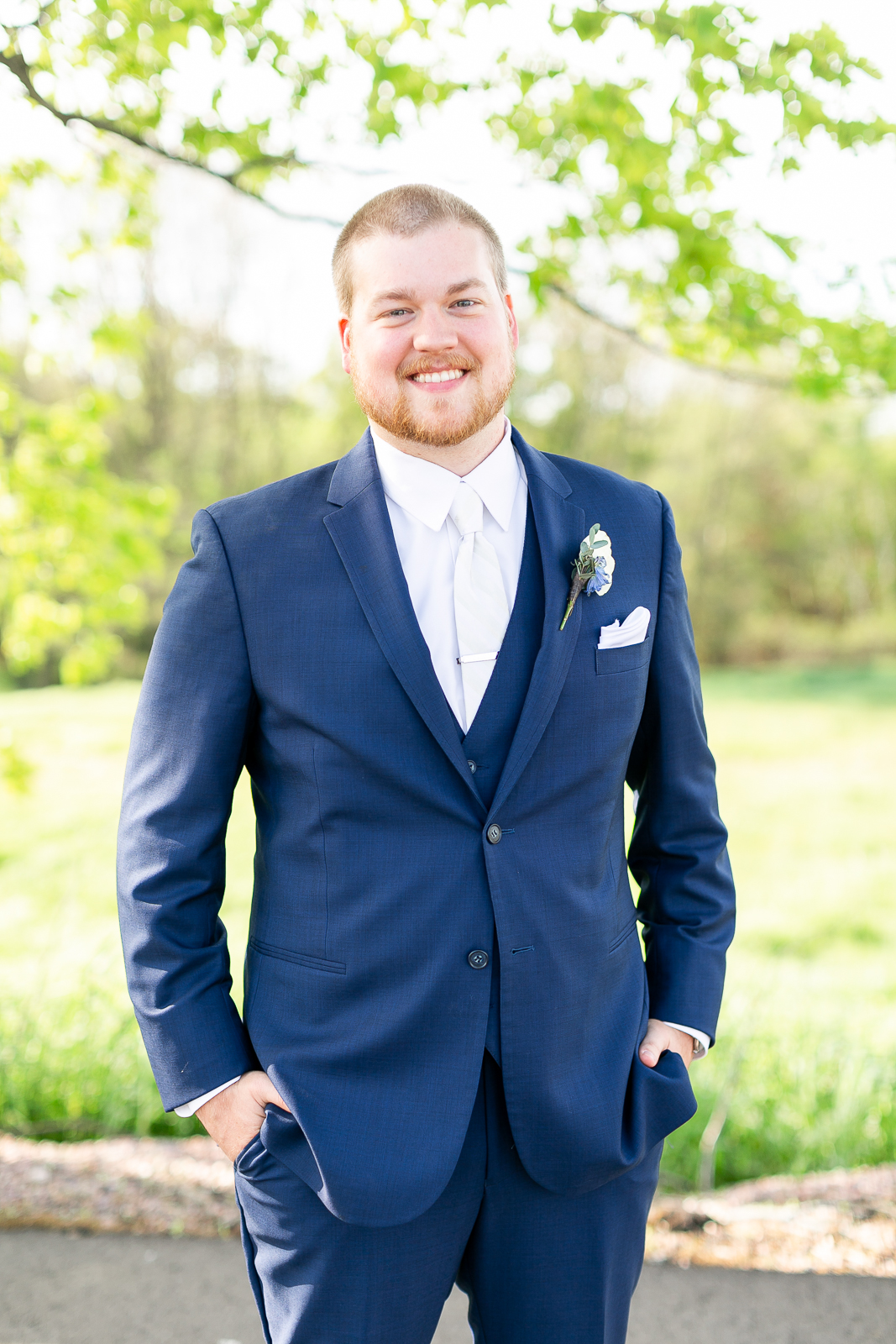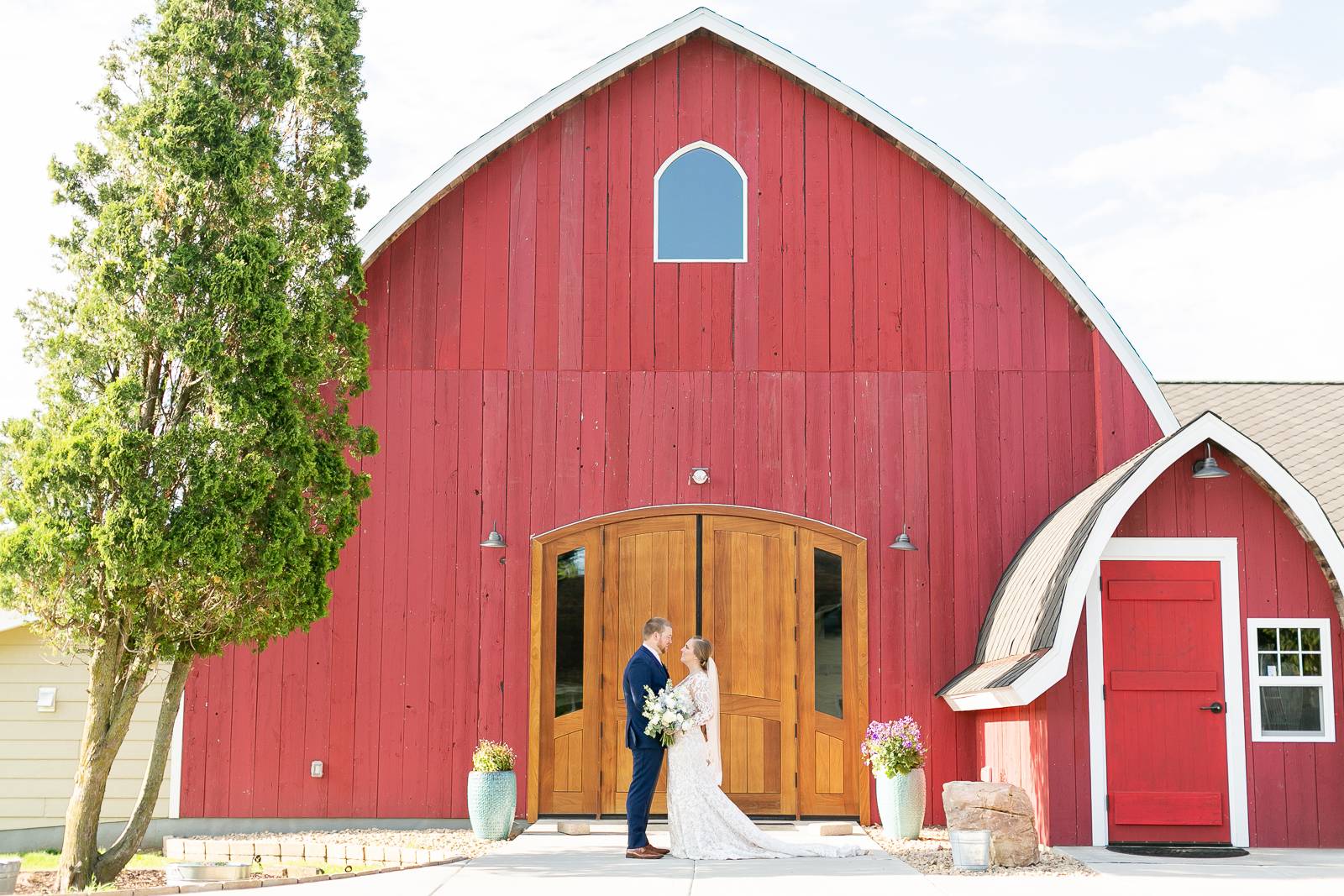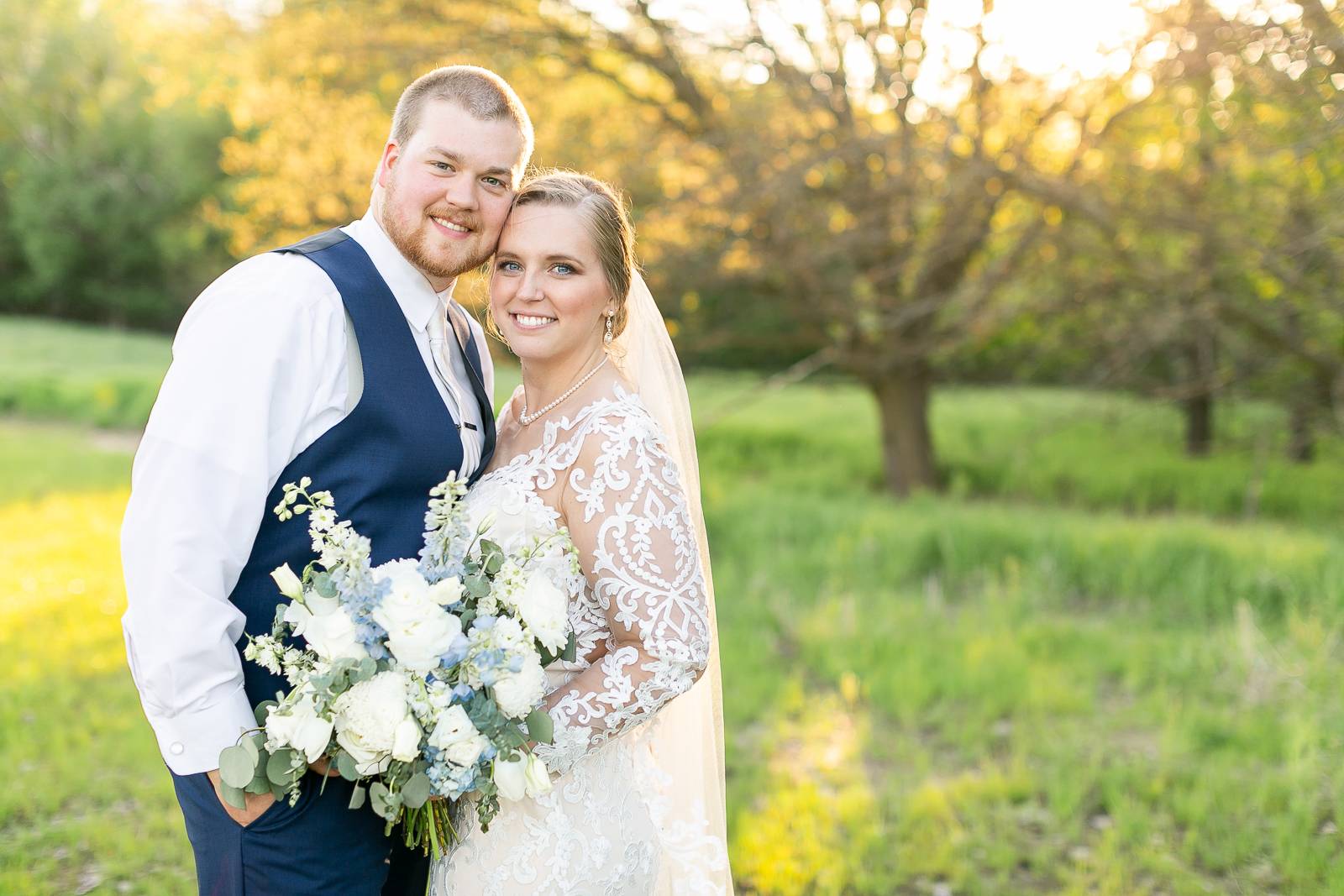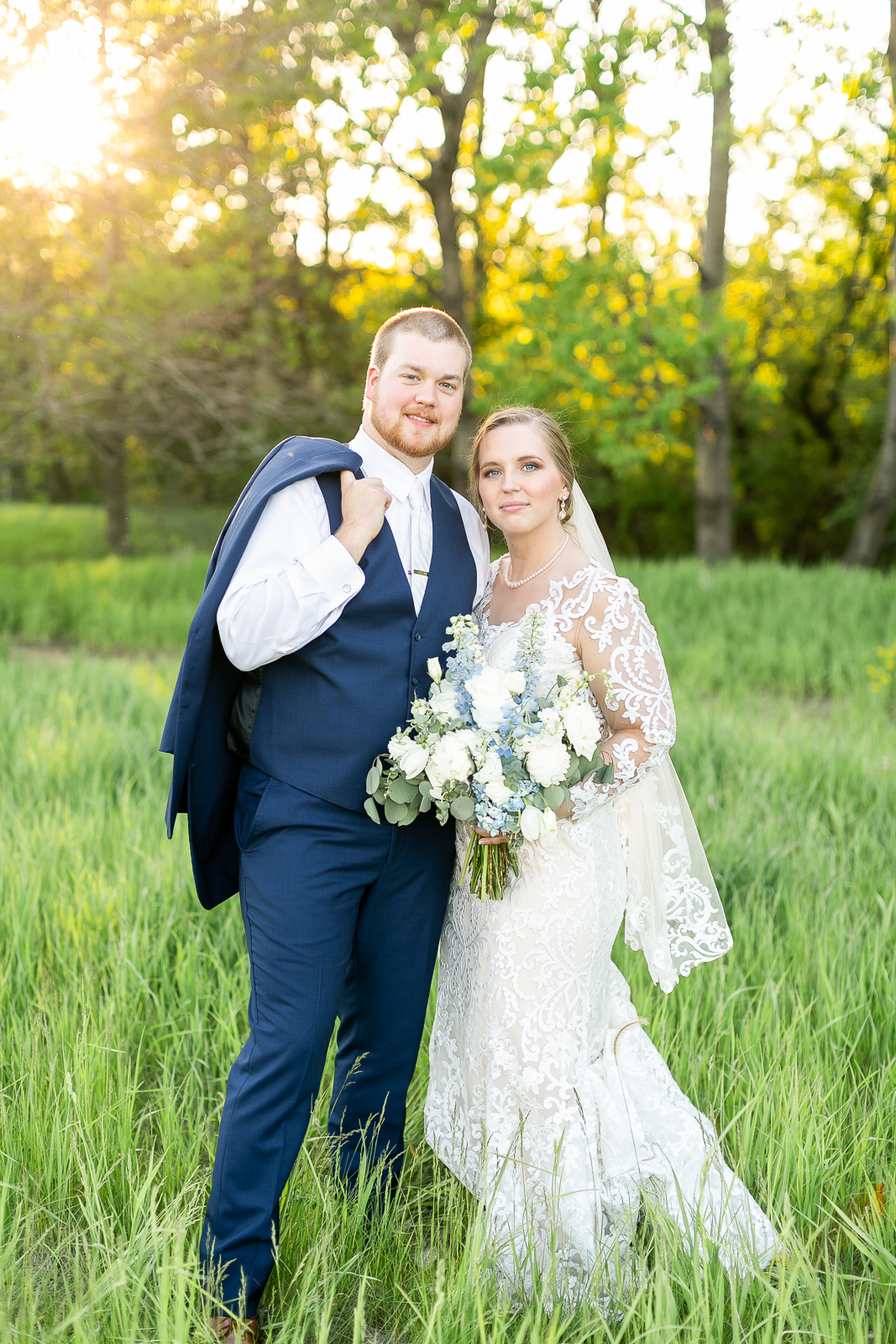 ANY WEDDING PLANNING REGRETS OR SOMETHING YOU WOULD DO DIFFERENTLY? Nope, it was the best day ever!
IS THERE ANY ADVICE YOU'D GIVE TO OTHER COUPLES PLANNING THEIR WEDDING? 
Remain calm! Everything will never go perfectly, but just let it go. In the end, you're marrying the love of your life, and all those little details don't matter in comparison to that.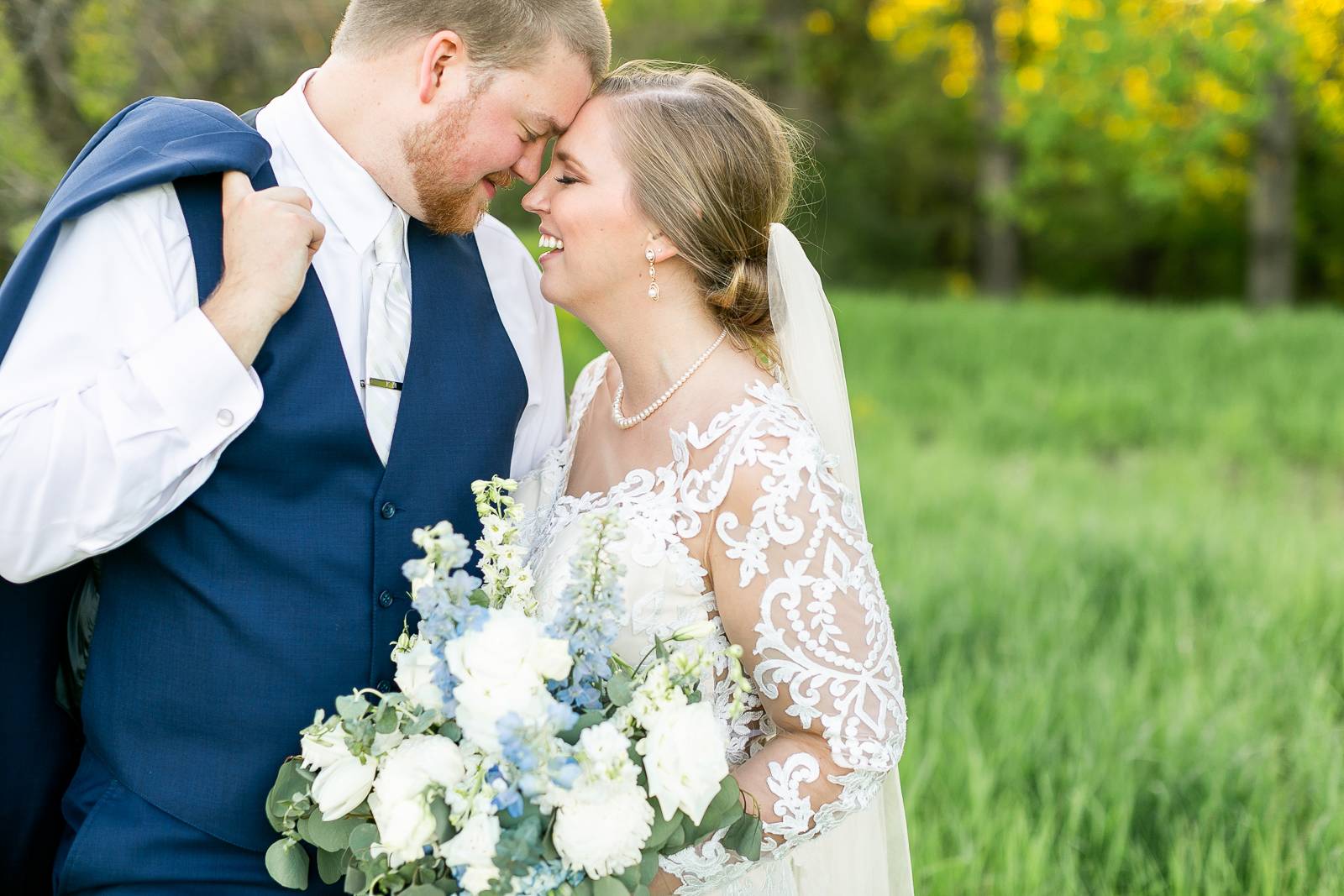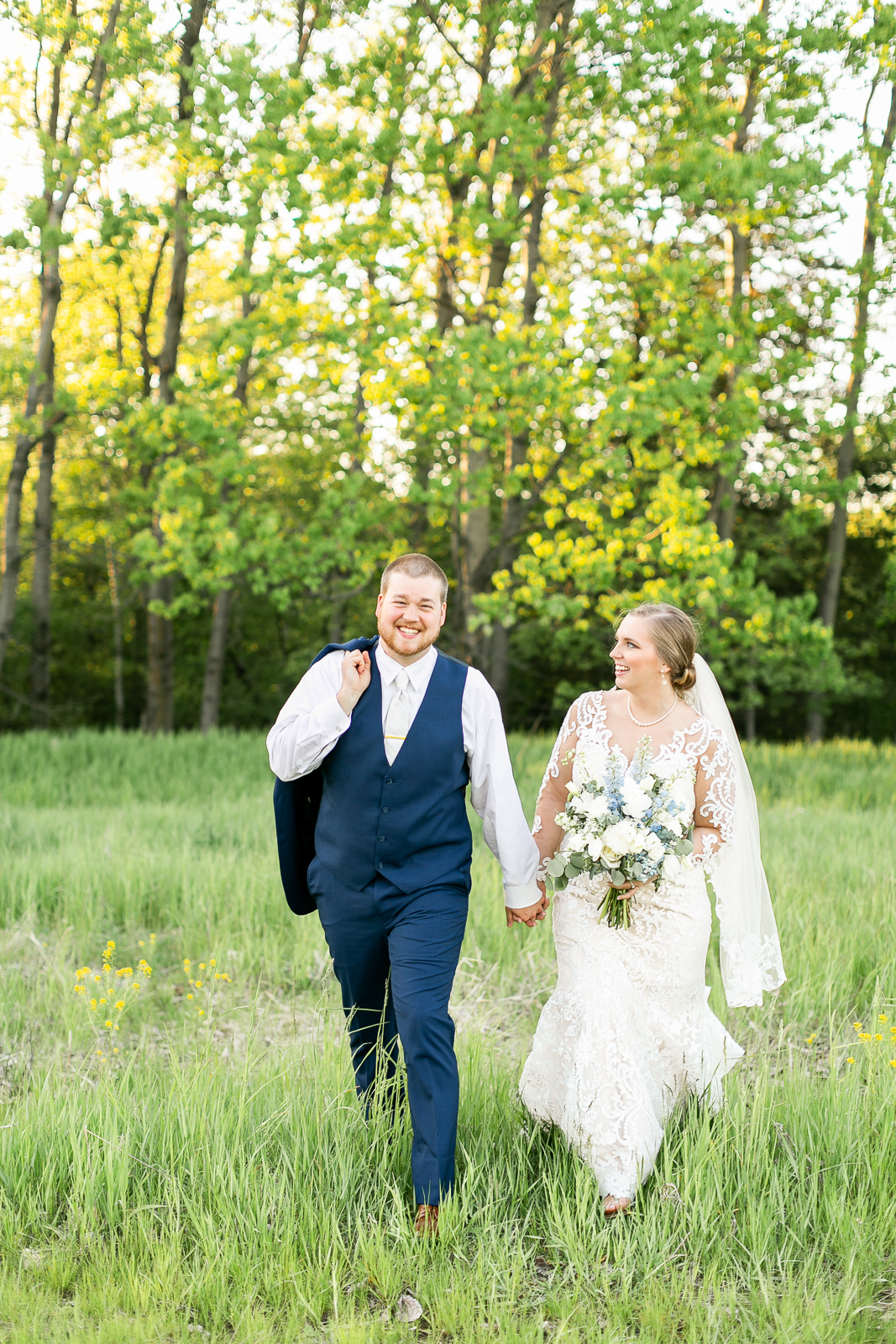 For more Wisconsin wedding inspiration, be sure to visit our other BLOG FEATURES.