These traveling medical professionals found a magical "best-friend-soulmate" kind of love that was celebrated during their enchanted barn-style wedding at the beautiful Vennebu Hill in Baraboo, Wisconsin. Learn more about Emily and Hallie's real-life fairytale and get all the romantic wedding inspo from these brides' special day below! I mean, a proposal in Paris? Magnifique!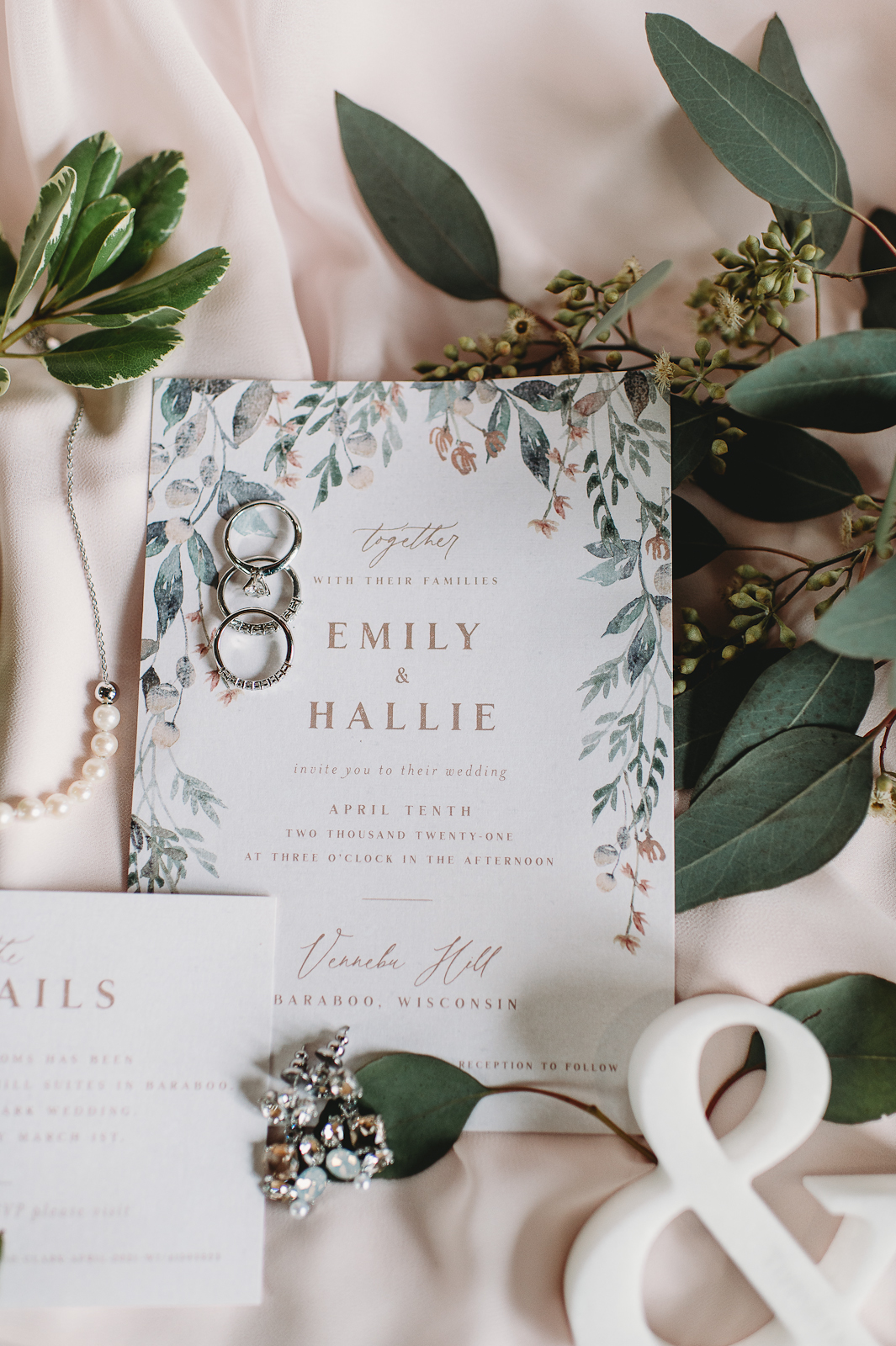 WEDDING DATE: 04/10/2021
HOW DID YOU MEET? We met in Portsmouth, New Hampshire. I was working full-time as a sonographer at the hospital there, and Hallie came as a traveling Interventional radiology technologist.
HOW DID YOU KNOW YOU HAD FOUND "THE ONE?" We both knew right away that we could never live without each other. After a few days of becoming friends and learning everything about each other, we started talking about how we had to be Best-friend-soulmates. We were the picture of falling in love in the cheesiest ways! Dancing in the kitchen, laughing harder than we ever had, and communicating about every single emotion and feeling for life! It was scary, exciting, and completely magical. We fell in love and realized that we were the luckiest people on this planet. Every day felt like a fairytale that you see in movies. It almost seemed unreal. Three years later, and we still feel that way!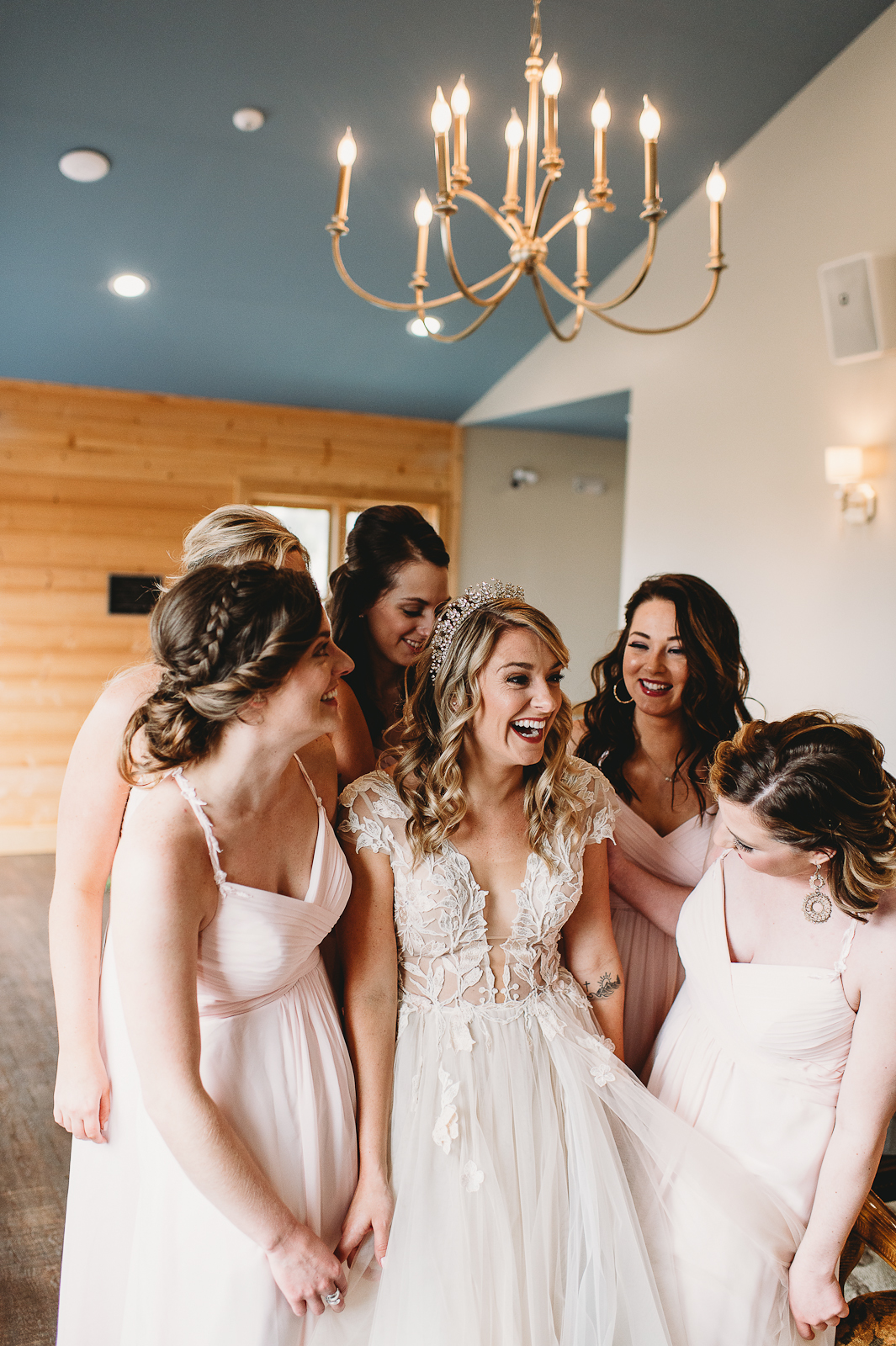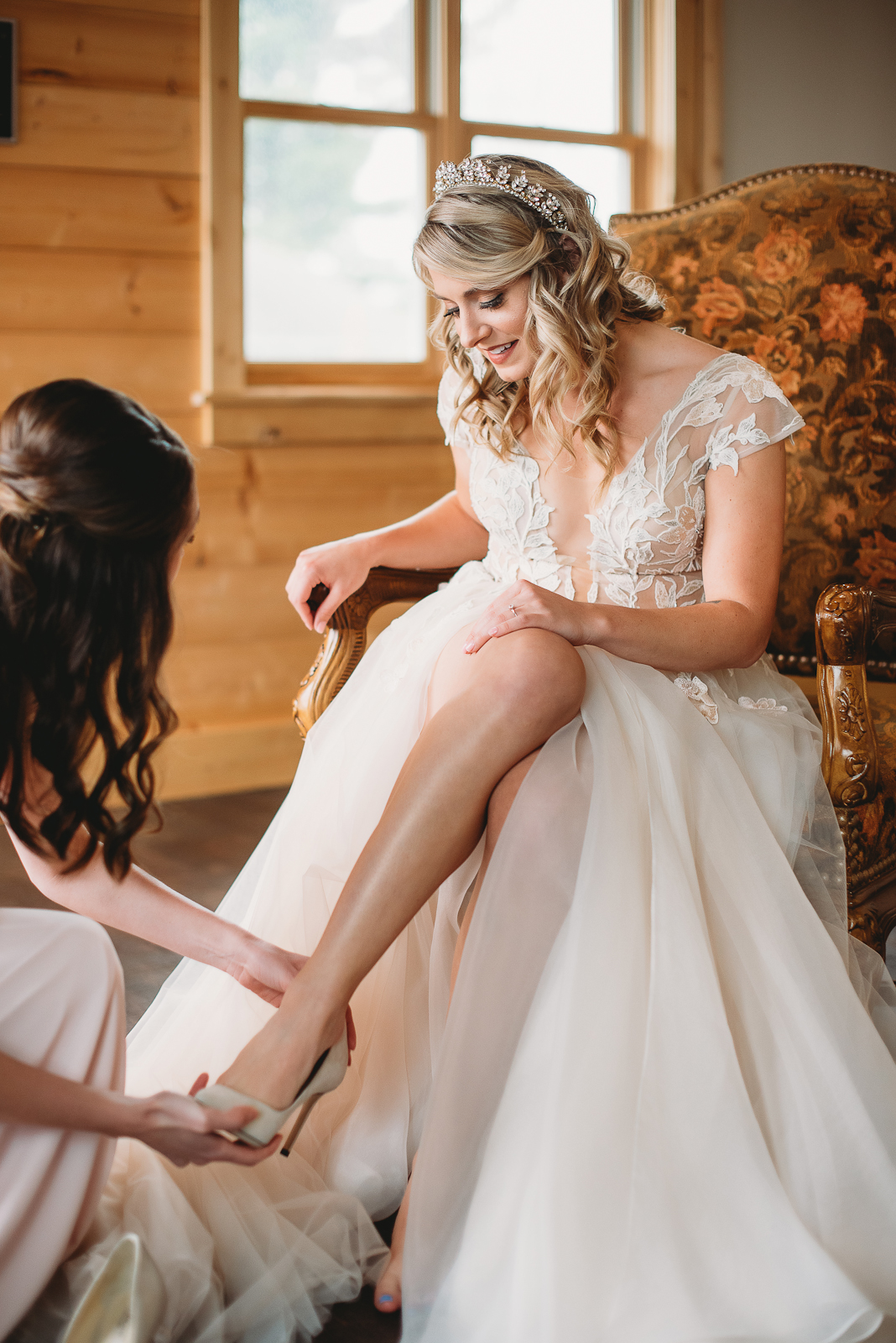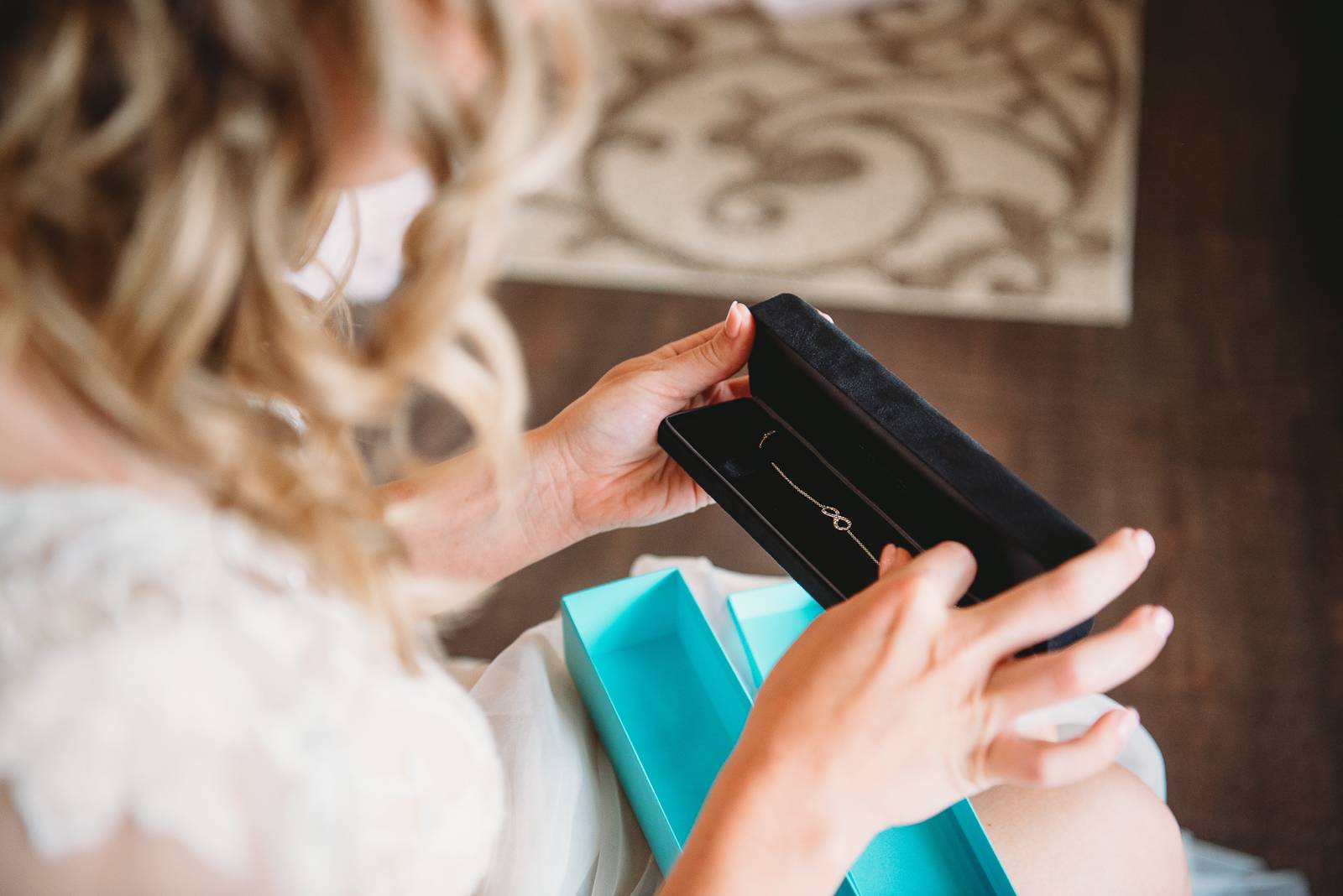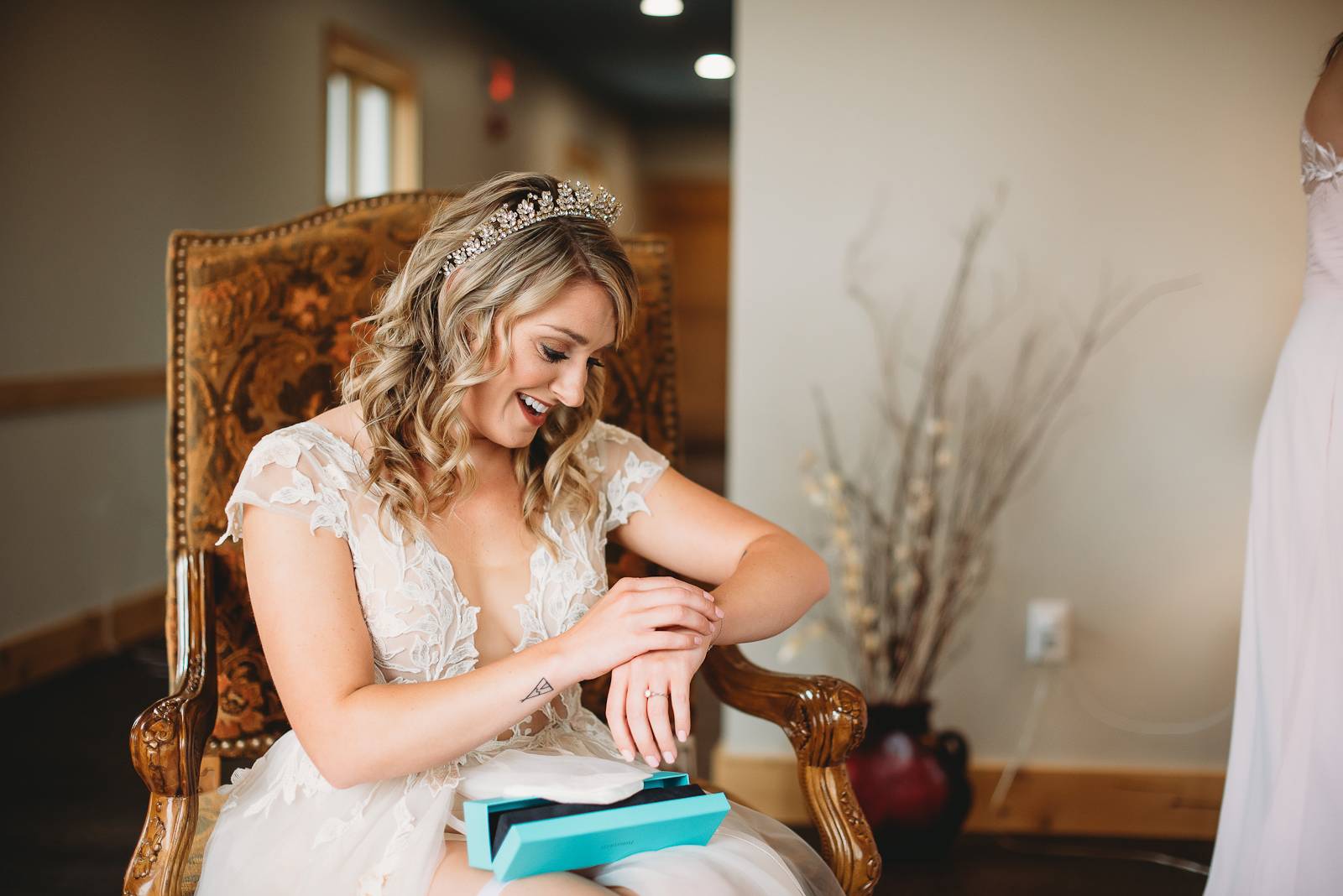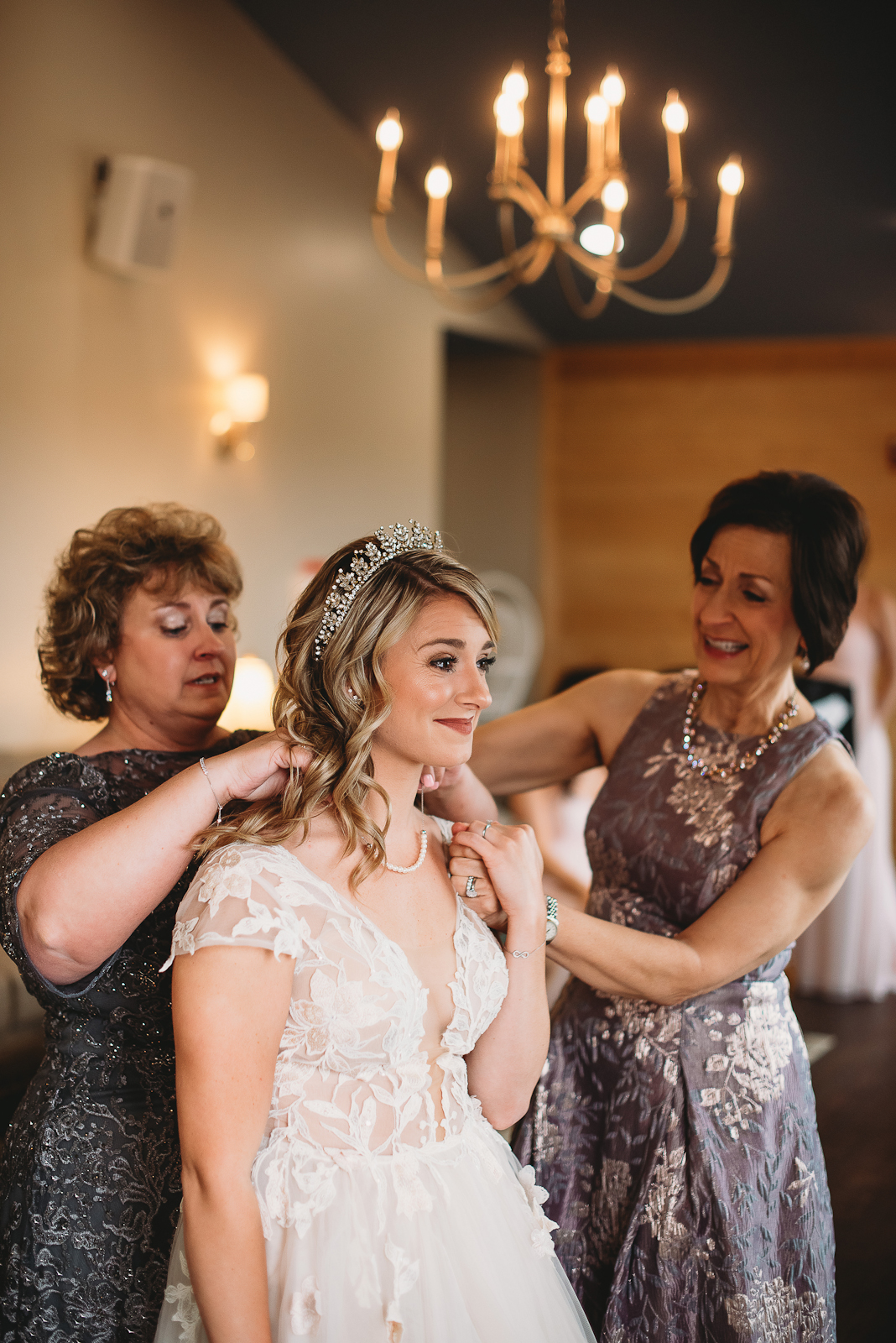 TELL US ABOUT YOUR PROPOSAL: Hallie proposed to me in one of the oldest dance studios in Paris, France. I thought we were going to dinner, but we went up to the top of this building, and the door was unmarked. I thought we were lost, but the door swung open, and there were white rose petals across the whole dance studio floor, candles, a little blue box sitting on a white pedestal, and two pointe shoes lying on the floor. (I have been a ballet dancer for 20 years) As soon as I realized what was happening, Train started signing "Marry Me" over the speakers. After crying the happiest tears of my life and agreeing to spend forever with my best friend, Hallie slipped the most beautiful Tiffany ring on my finger and made me the happiest person on this earth.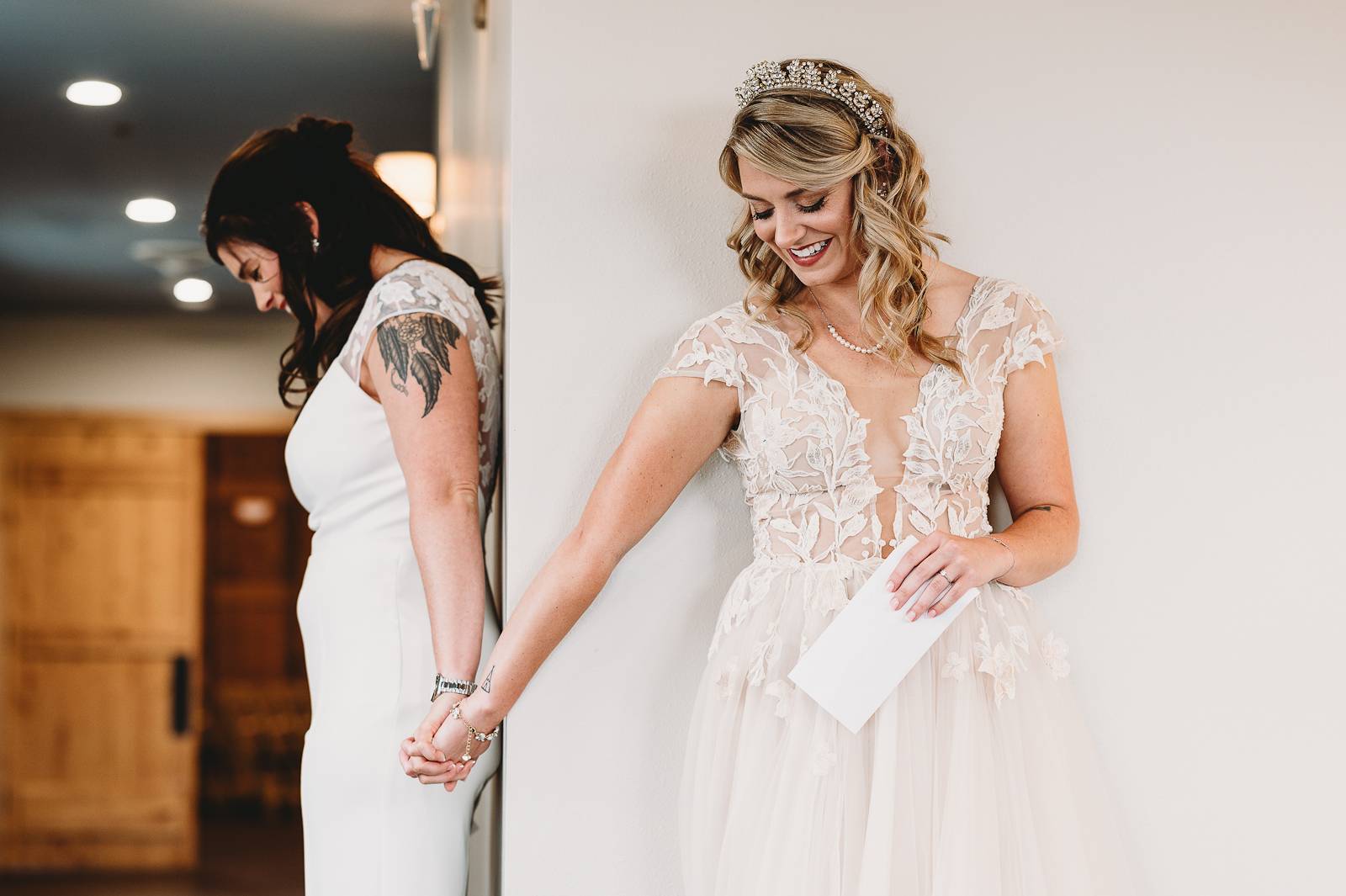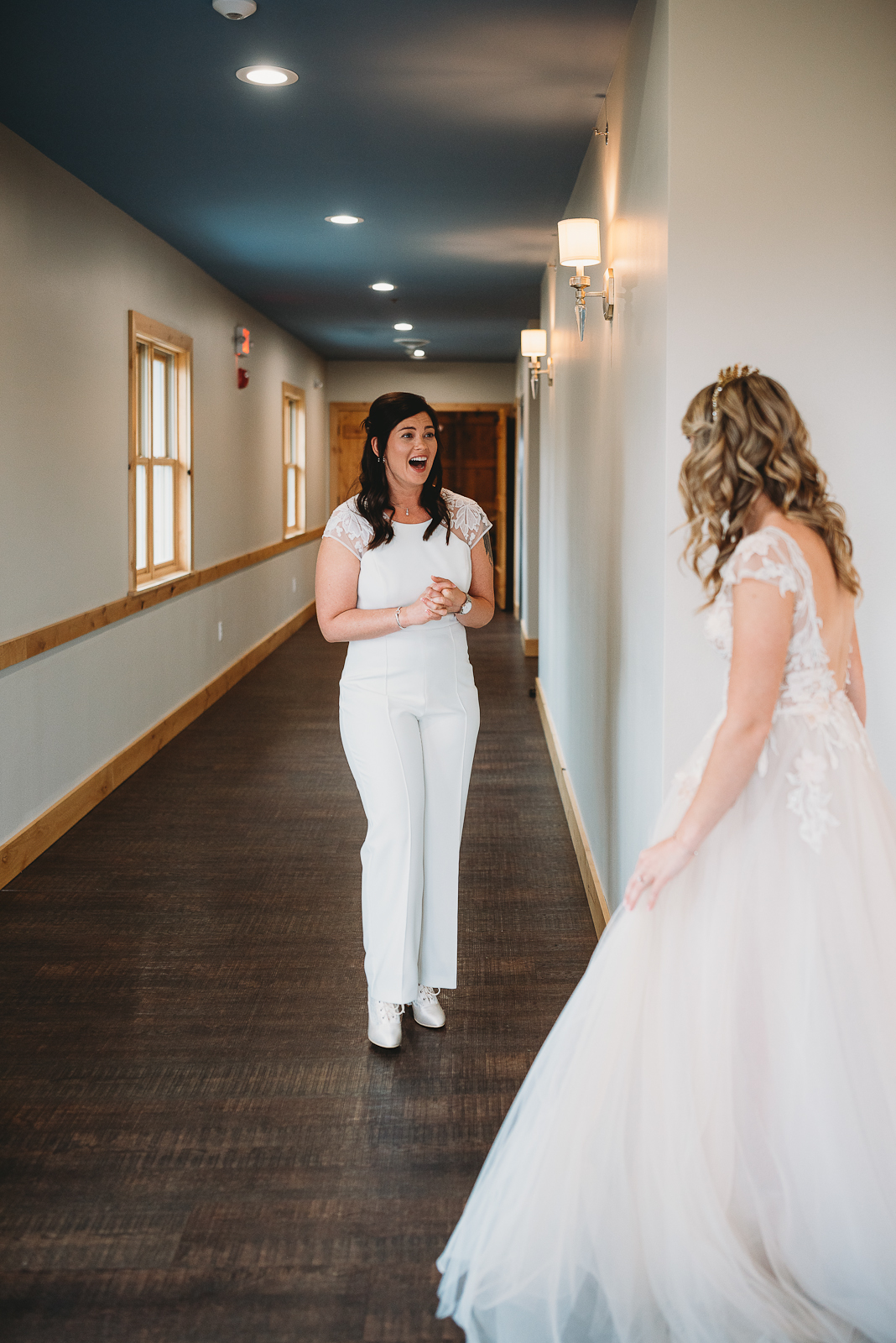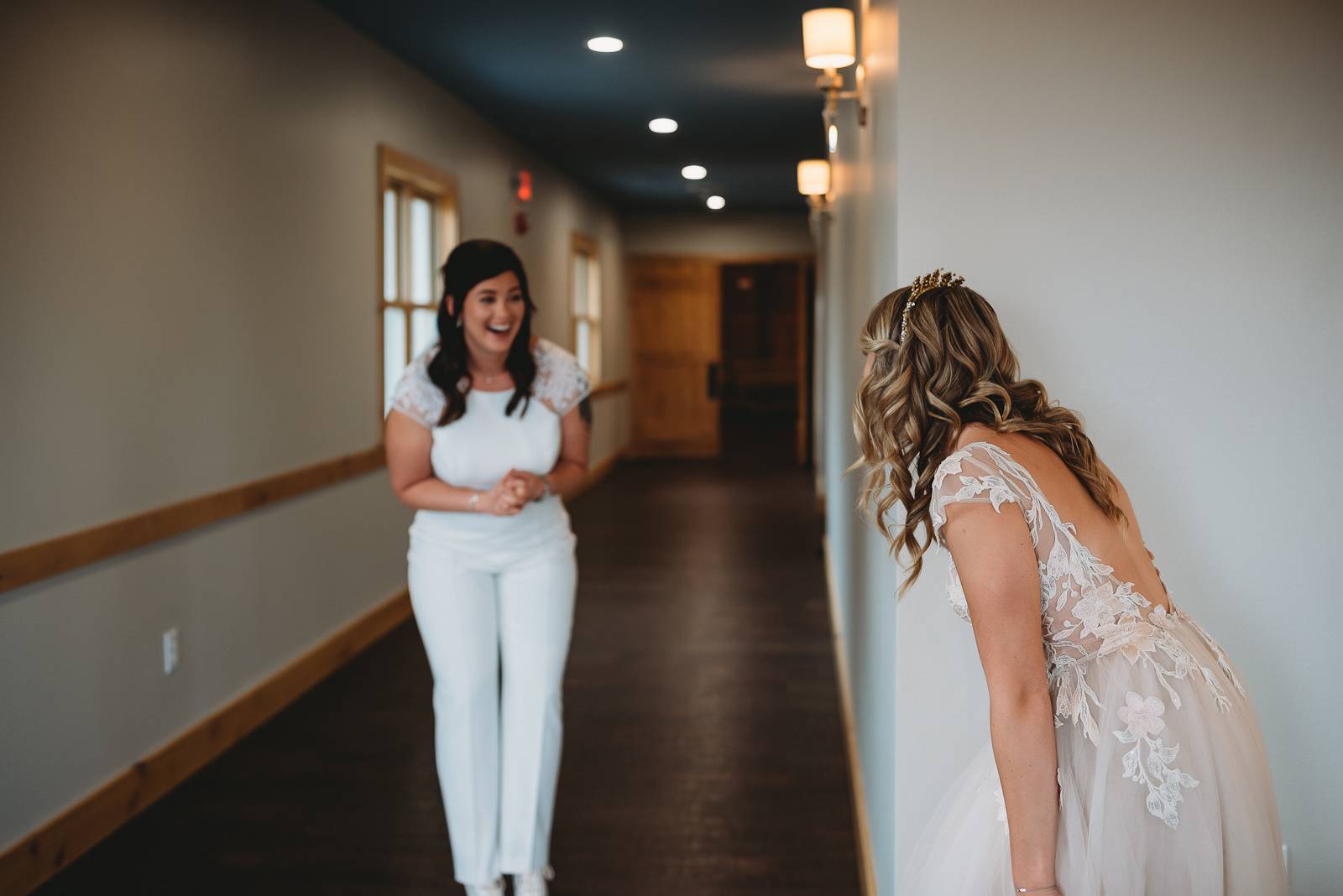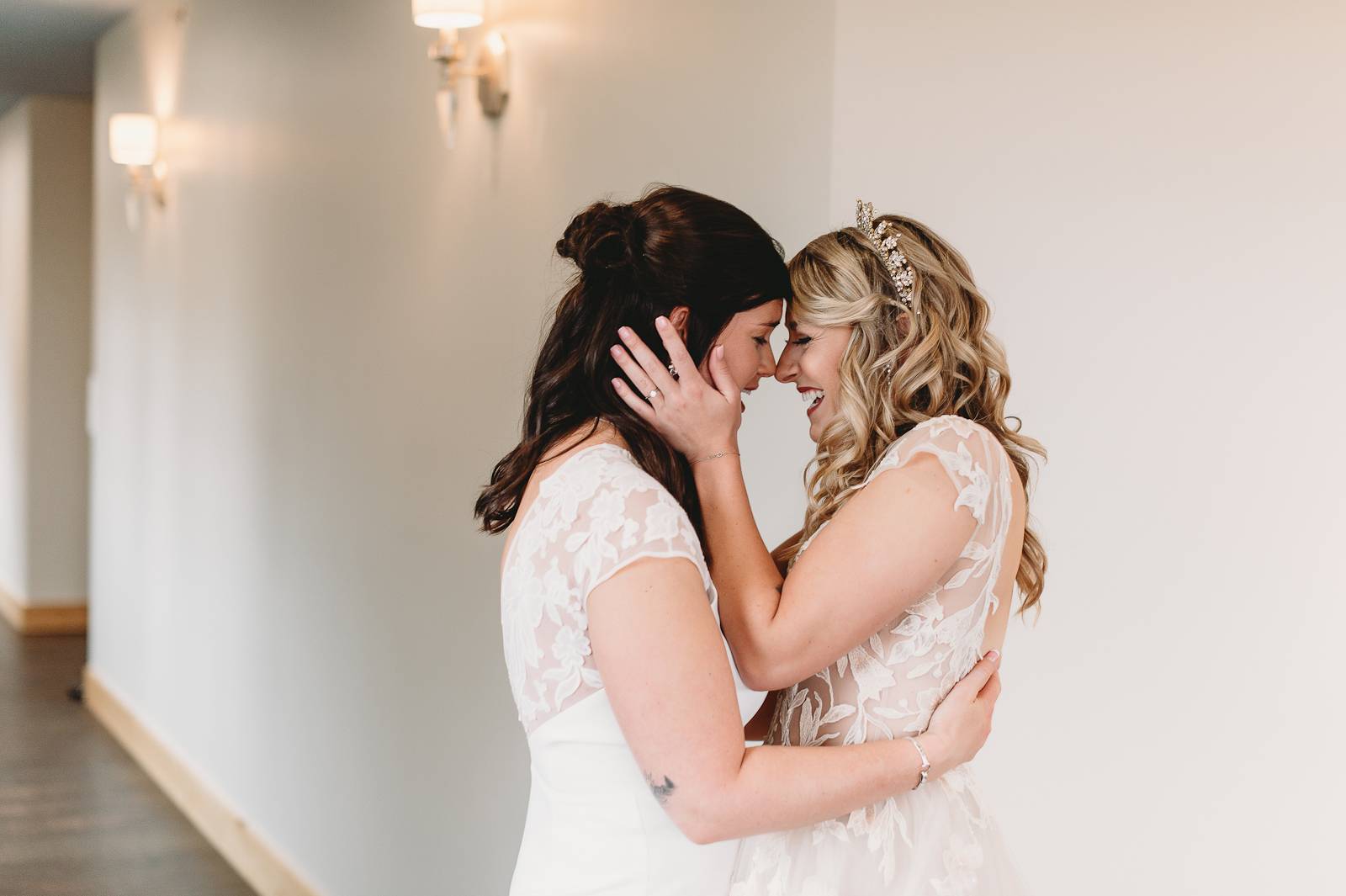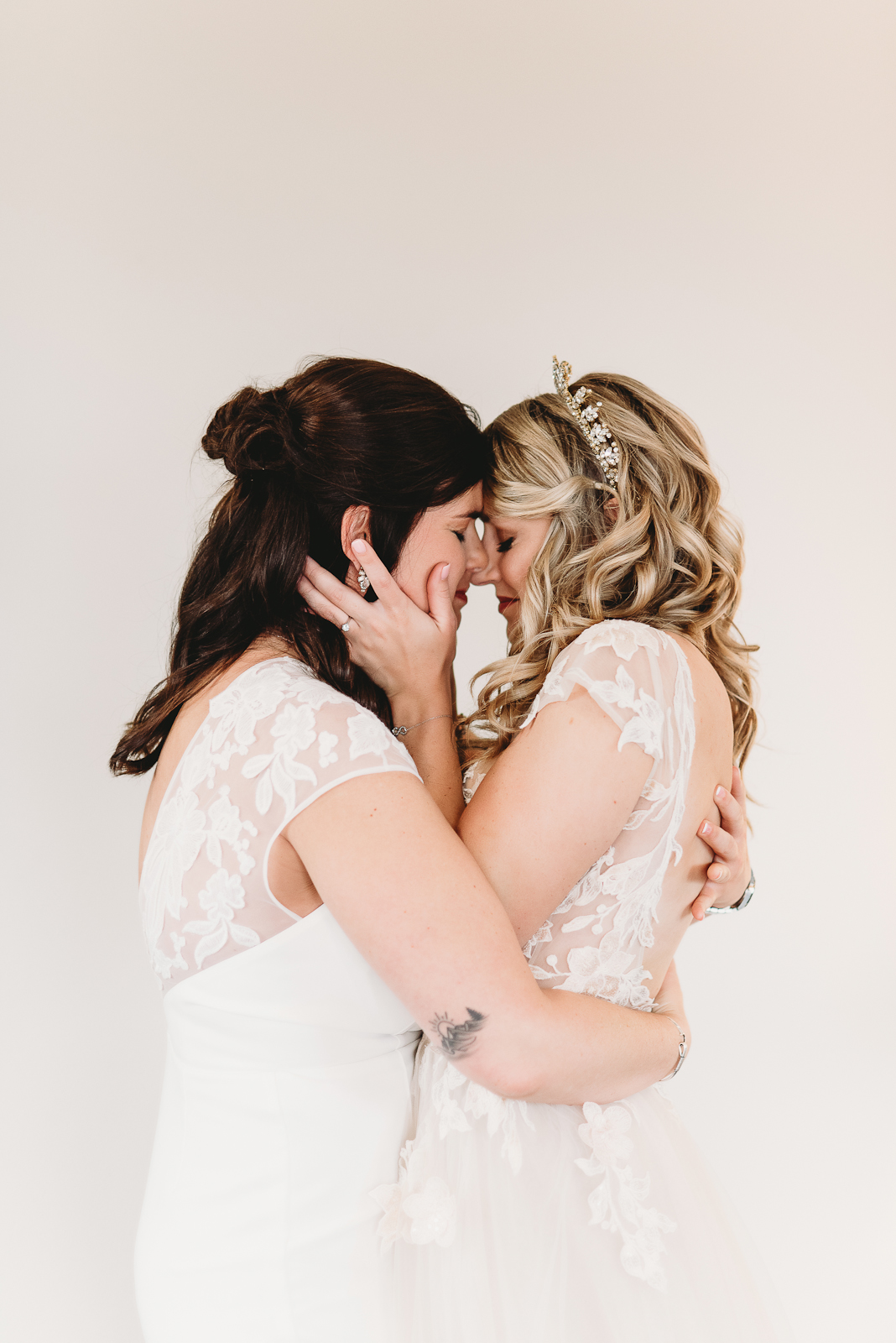 TELL US ABOUT FINDING YOUR ATTIRE: Finding our wedding outfits was an amazing experience. I went to a boutique in Galena, Illinois, called Love Theory Bridal. I had been looking for a dress from a line made in Europe, and Love Theory is one of the only places in the United States that carries this special line. I tried on the one dress they had from them, and I was hooked! It was perfect in every way. It made me look like the princess I feel like, and I could dance in it! It was the perfect mix of elegant and unique.
Hallie got her wedding suit at Elle James Bridal in Ridgeland, Mississippi. They got in a few jumpsuits for her to try on, then we mixed and matched our favorite parts of each, and they sent our idea off to the designer "Amsale" to sketch what they thought we wanted, and it was perfect! They had it specially made for her.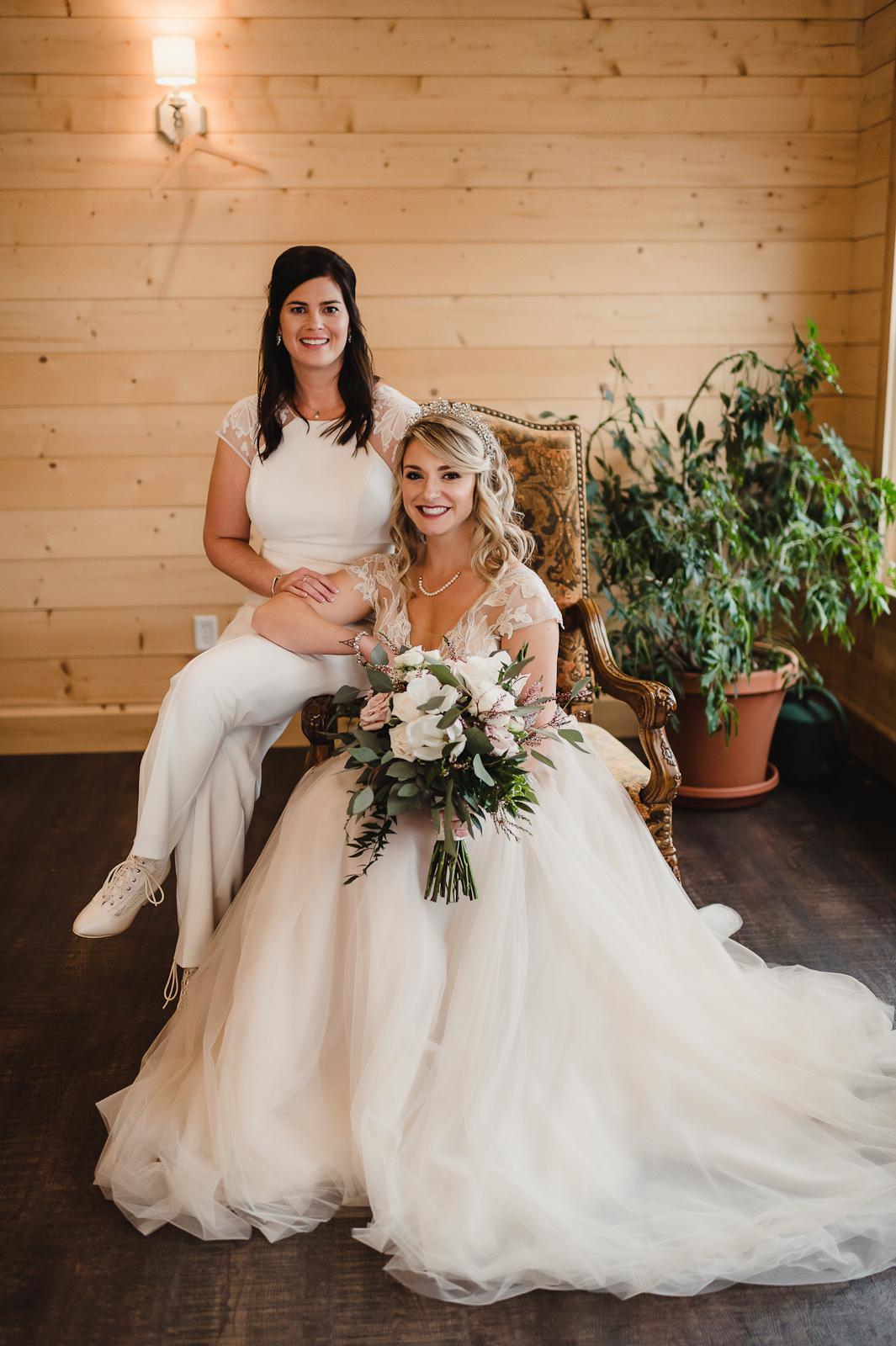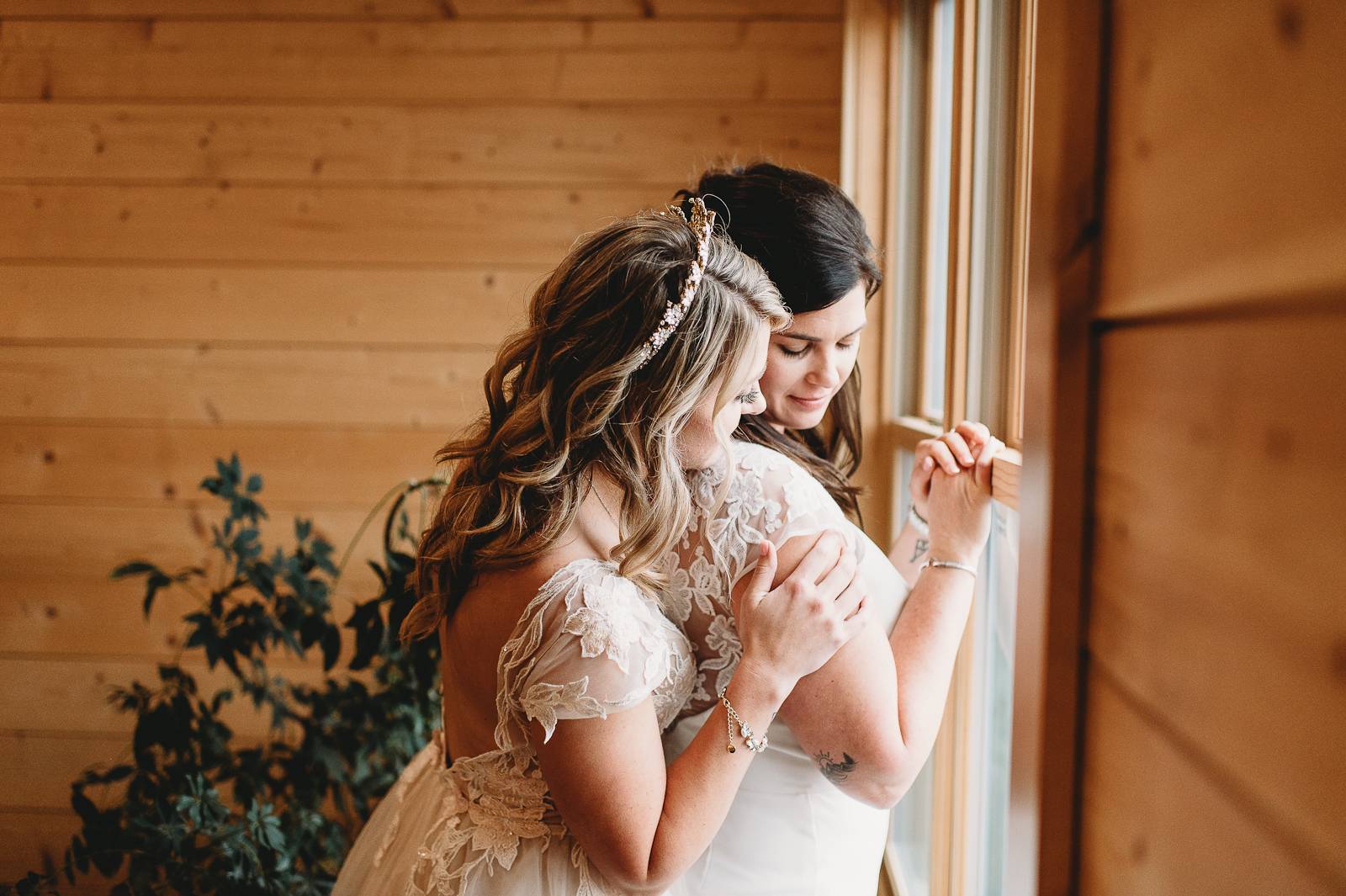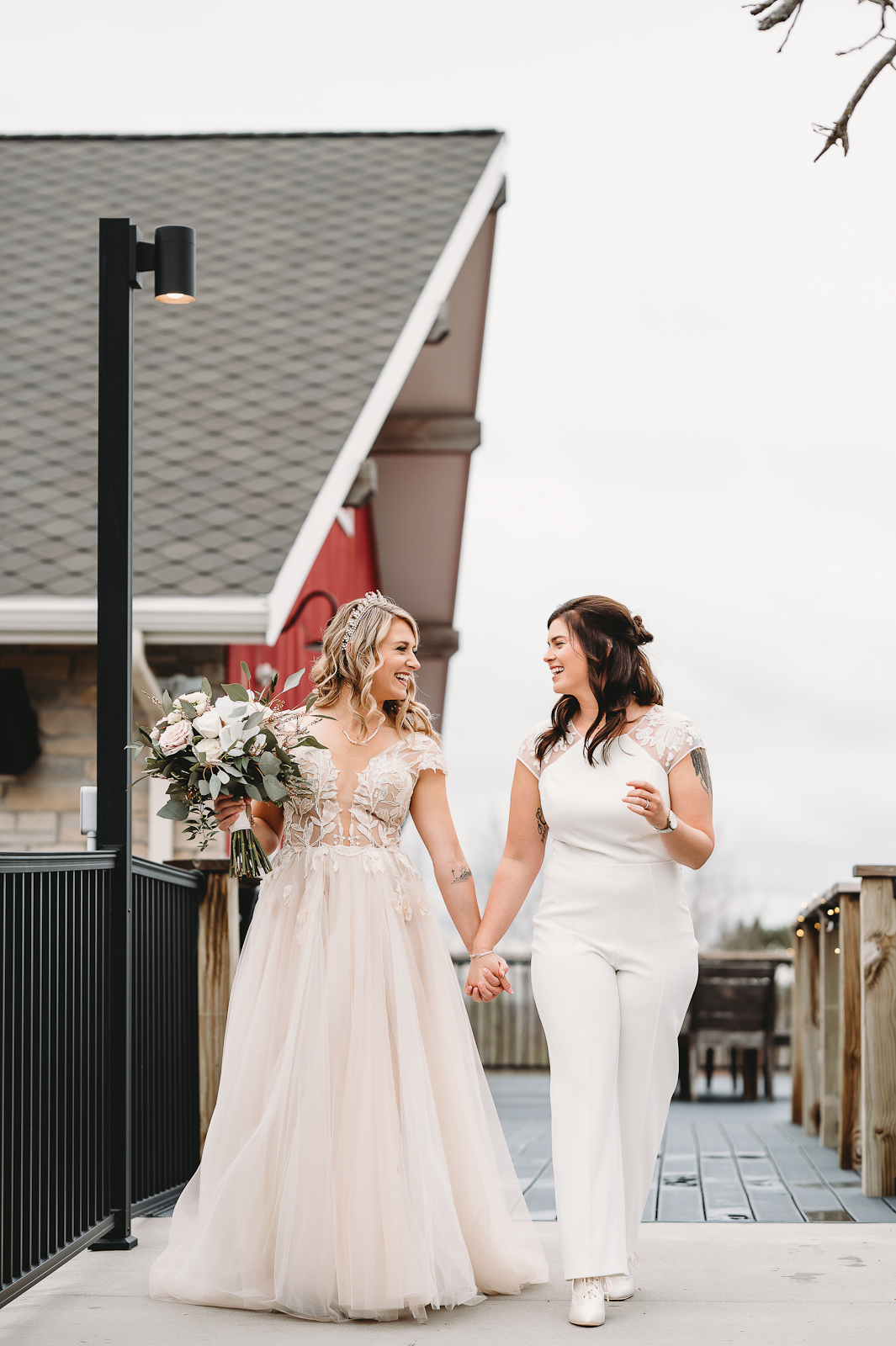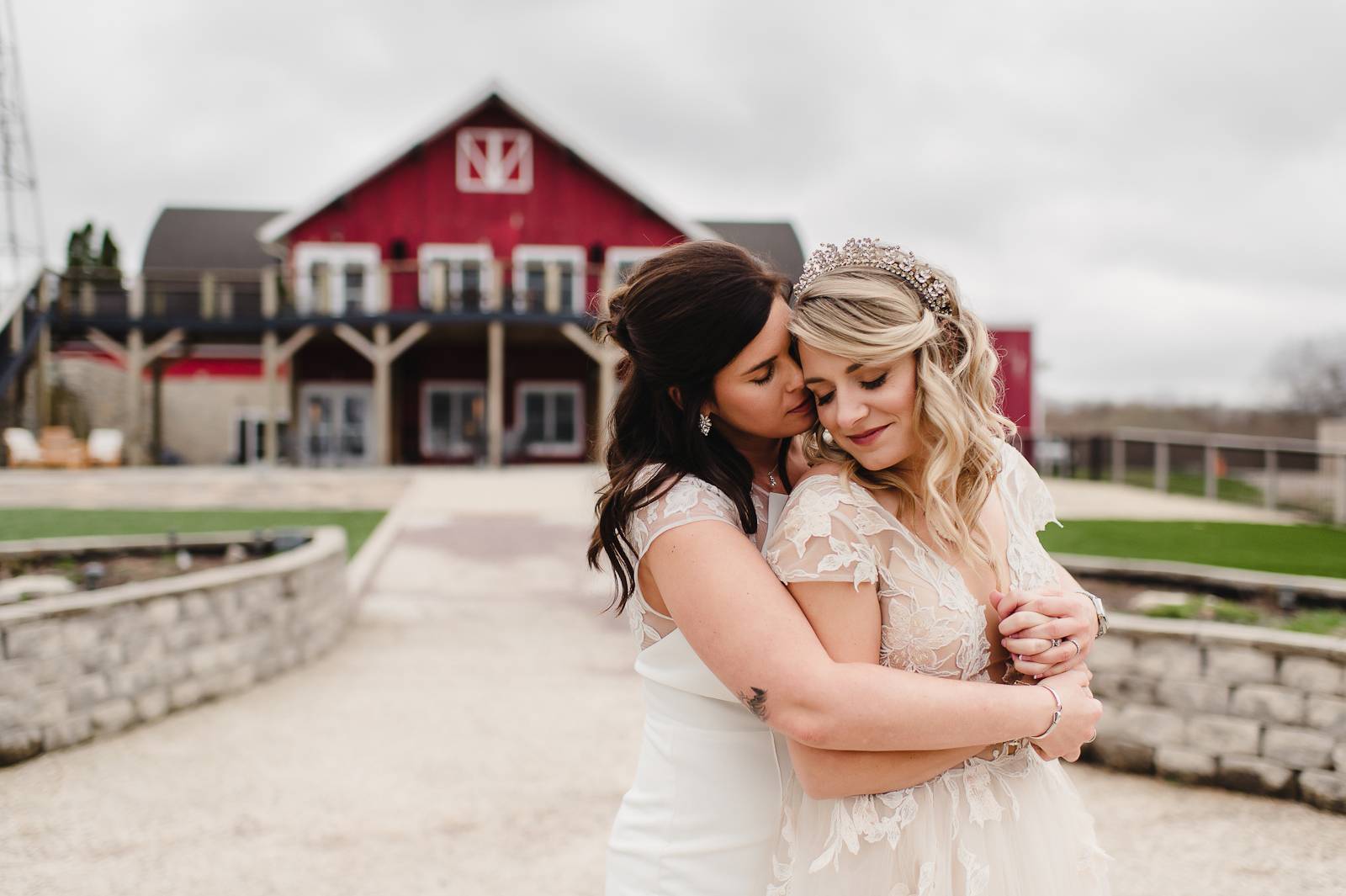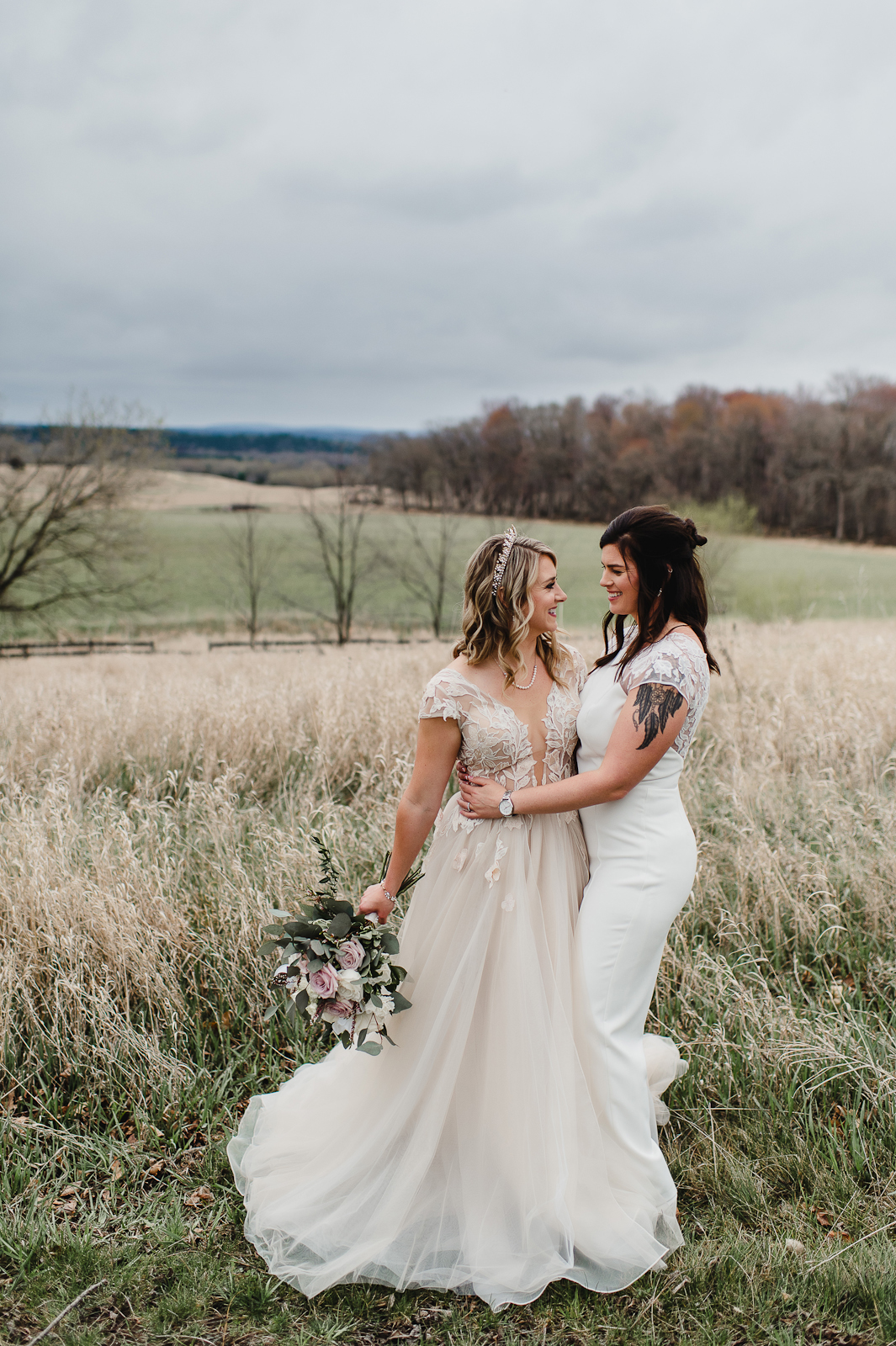 WERE THERE ANY PERSONAL TOUCHES OR DIY ELEMENTS? There were many personal touches! I wore a necklace of pearls given to me by my Godmother, who hand-picked pearls in Hong Kong for me the year I was born. She gave me one every year on my birthday, and I got them strung on my 21st birthday. We tried to make everything have a meaning, from the "guest book" being a globe because we travel for work to a personally choreographed dance I performed for Hallie a the reception. I wore a garter that had blue flowers on it because that is Hallie and her dad's favorite color. Hallie's father passed away a few years ago, so we honored him with a table of his own with his picture. We tried to incorporate him whenever we could on our special day.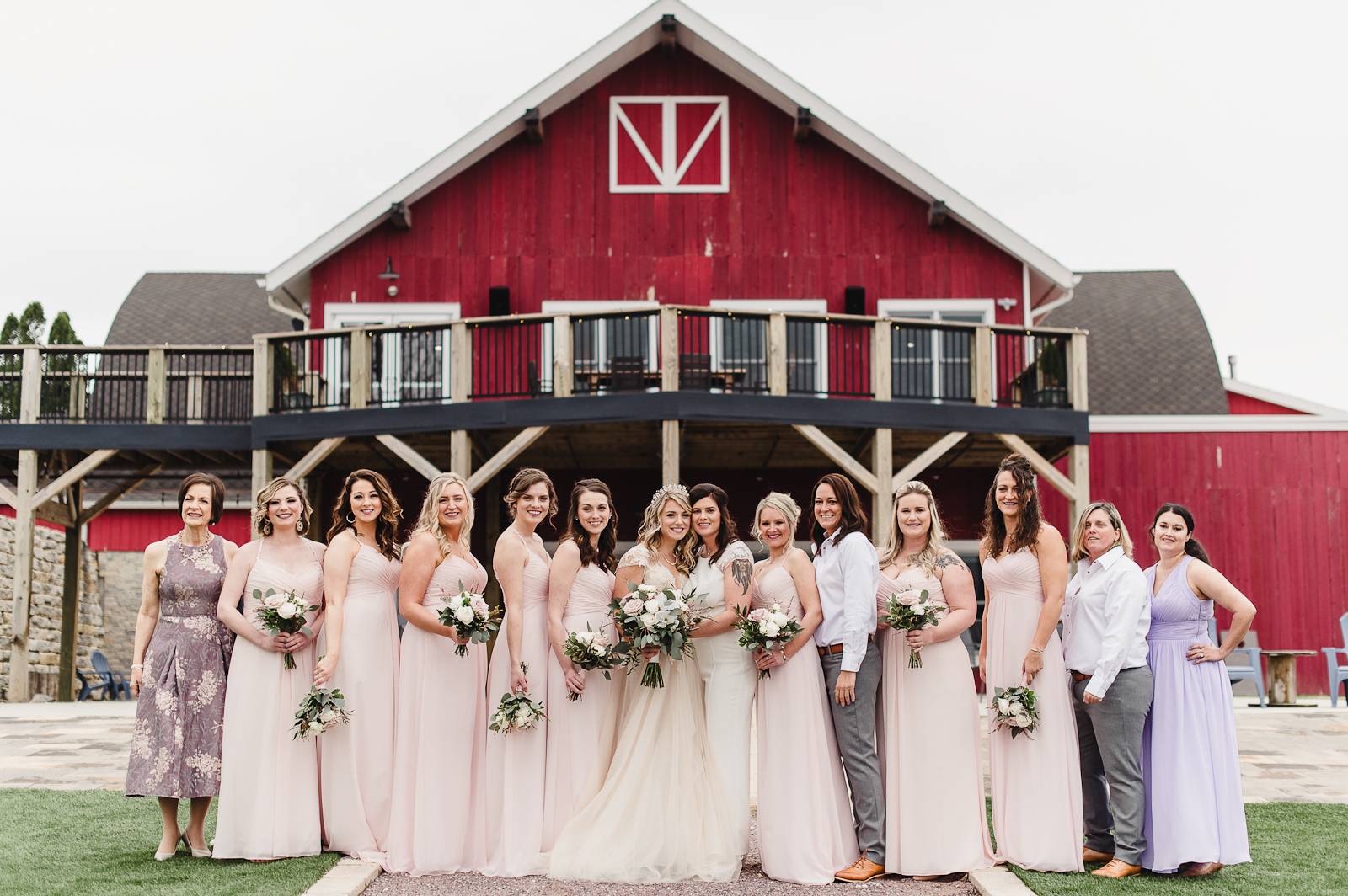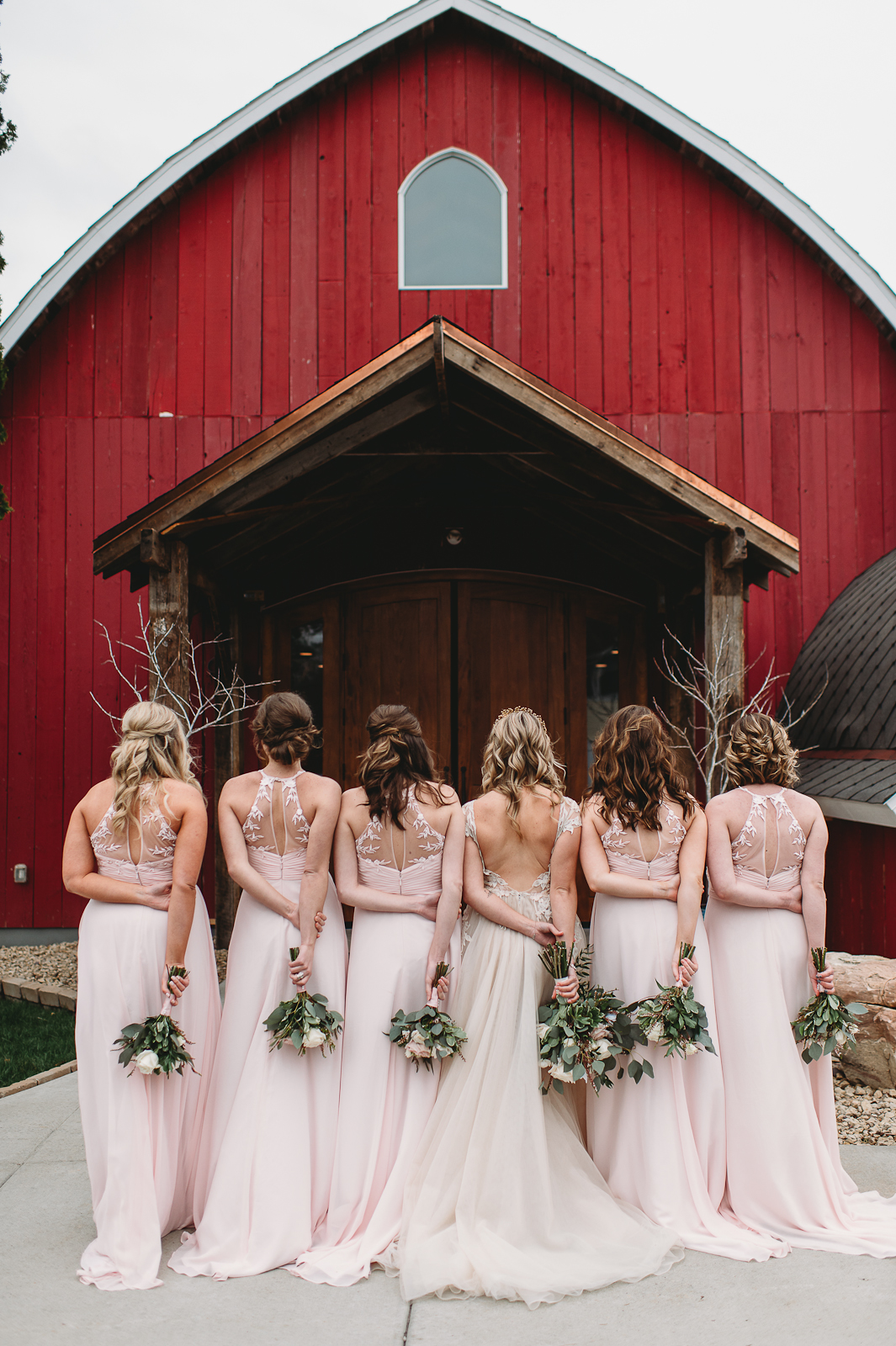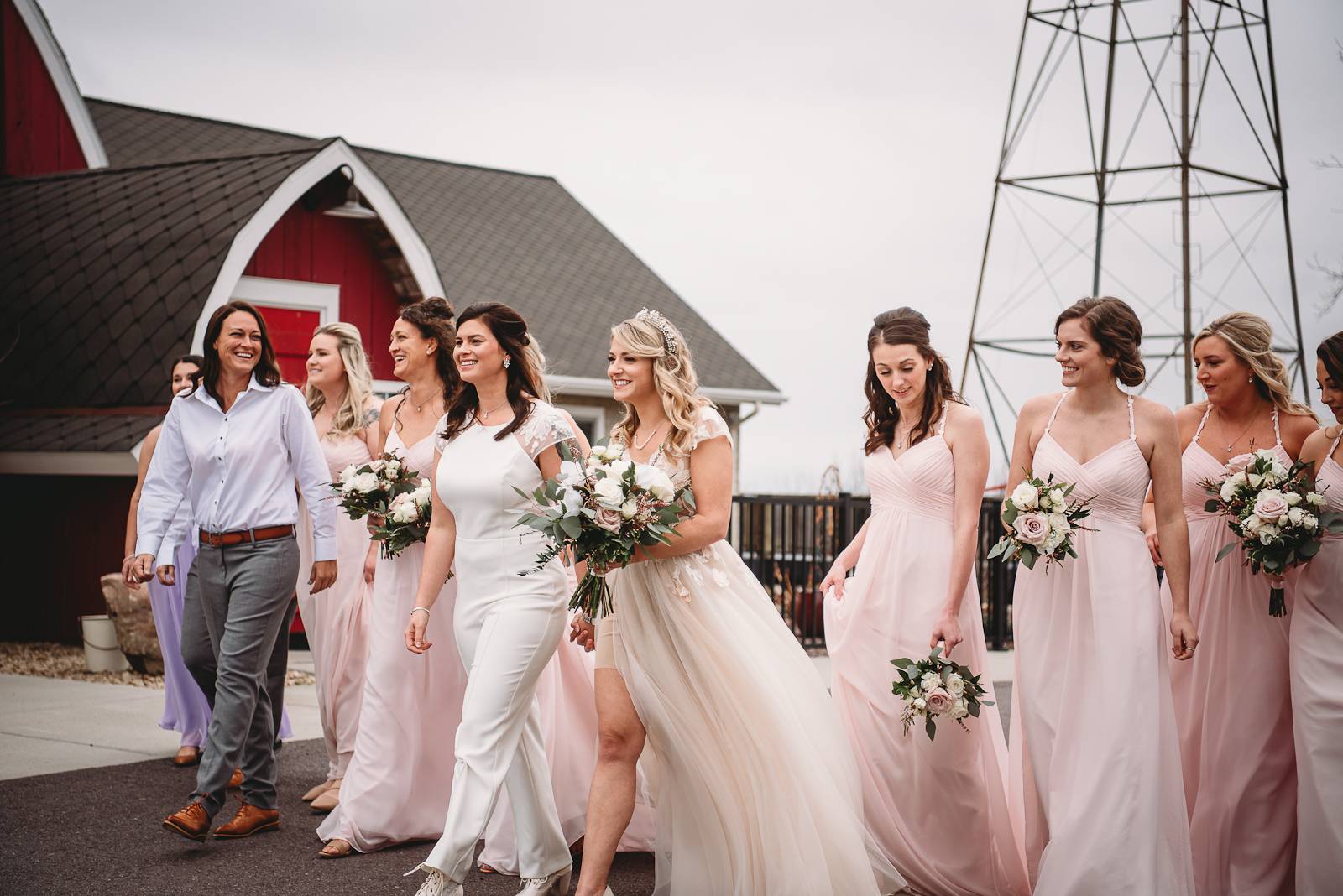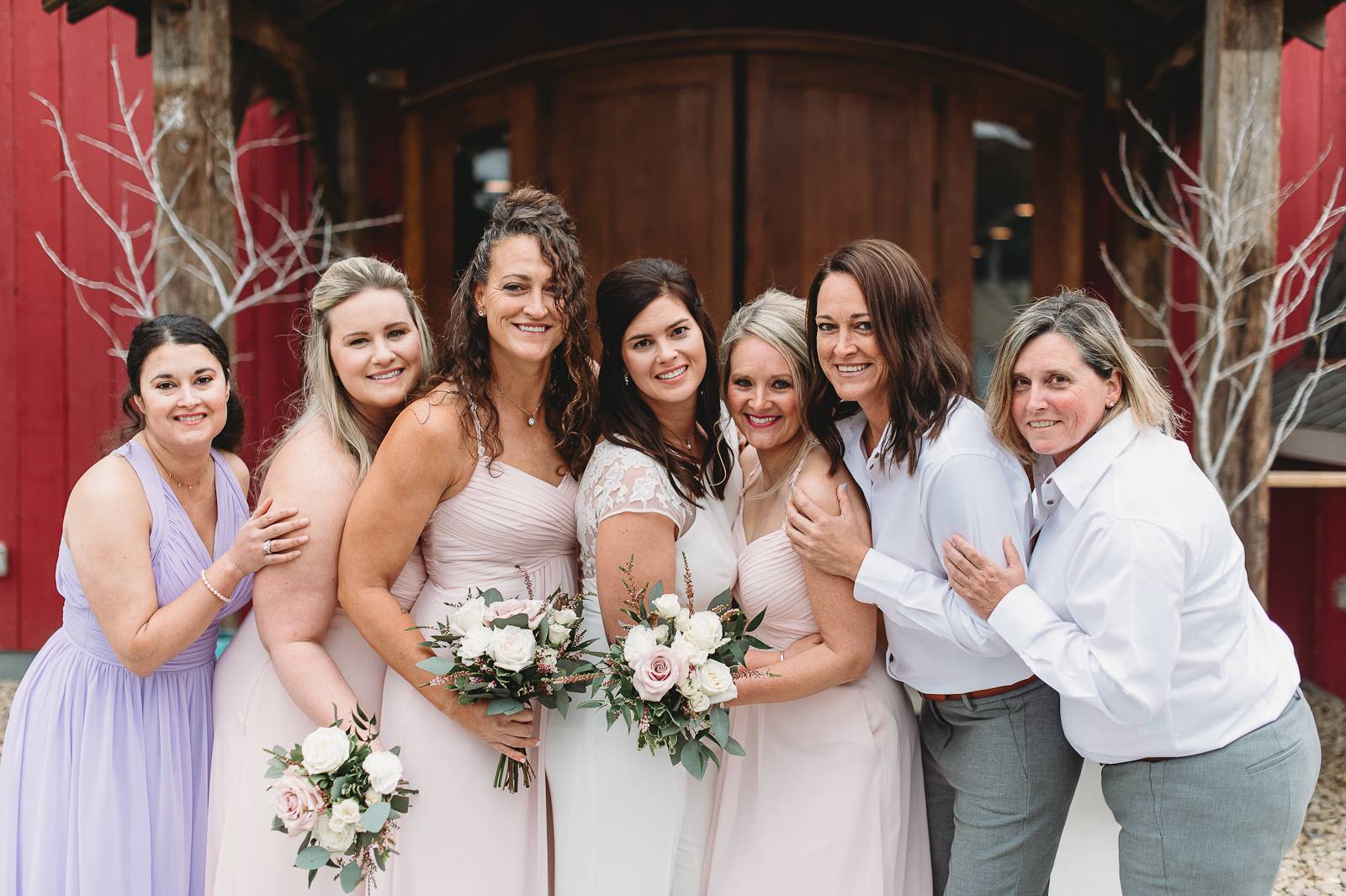 HOW WOULD YOU DESCRIBE YOUR WEDDING THEME/STYLE IN FIVE WORDS OR LESS? Elegant Fairytale meets Enchanted Barn.
WHAT WAS YOUR WEDDING COLOR PALETTE? Magnolia white, blush pink, and grey.
DESCRIBE YOUR WEDDING FLOWERS: There were white and light pink roses, magnolias, and eucalyptus.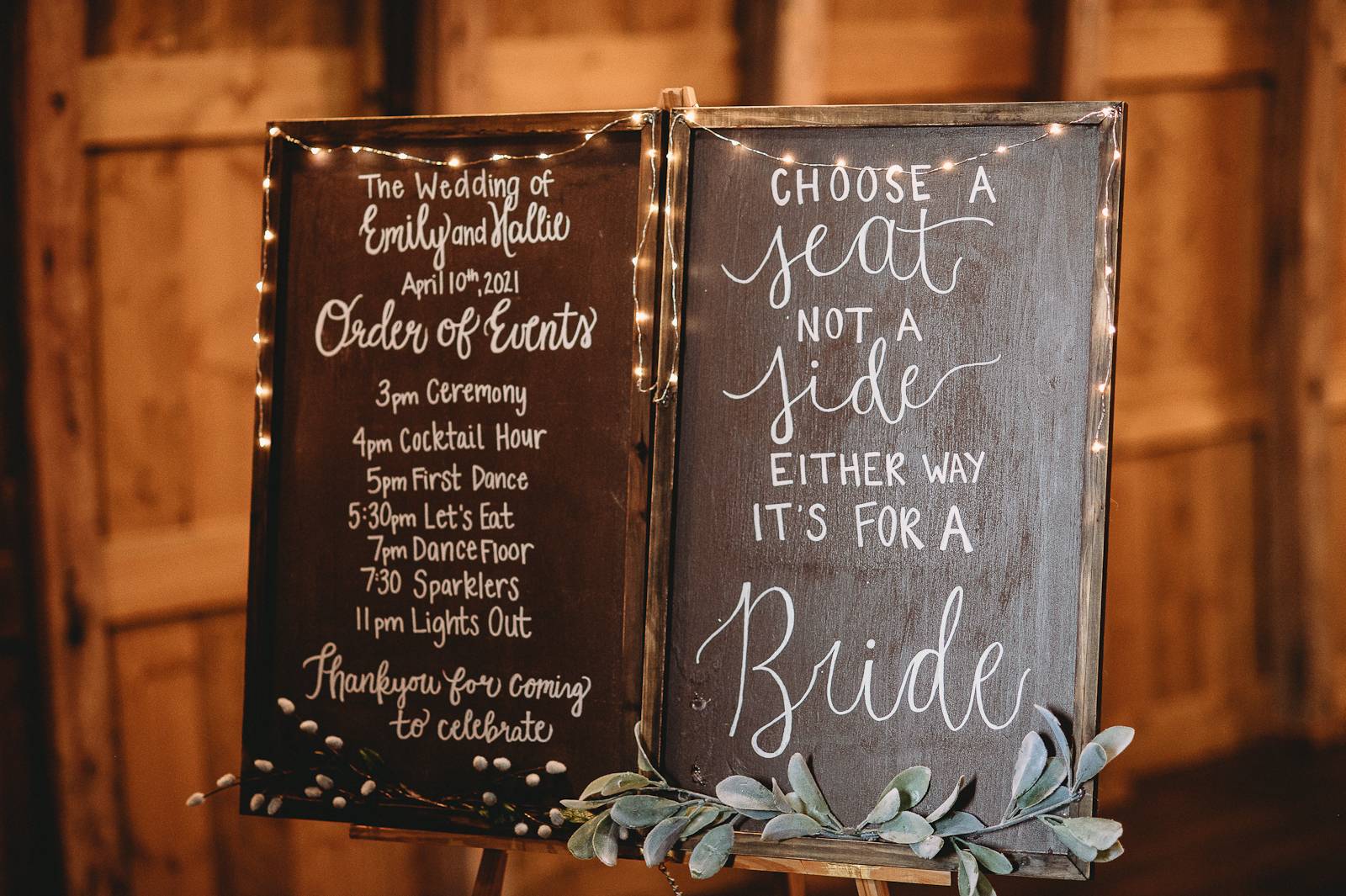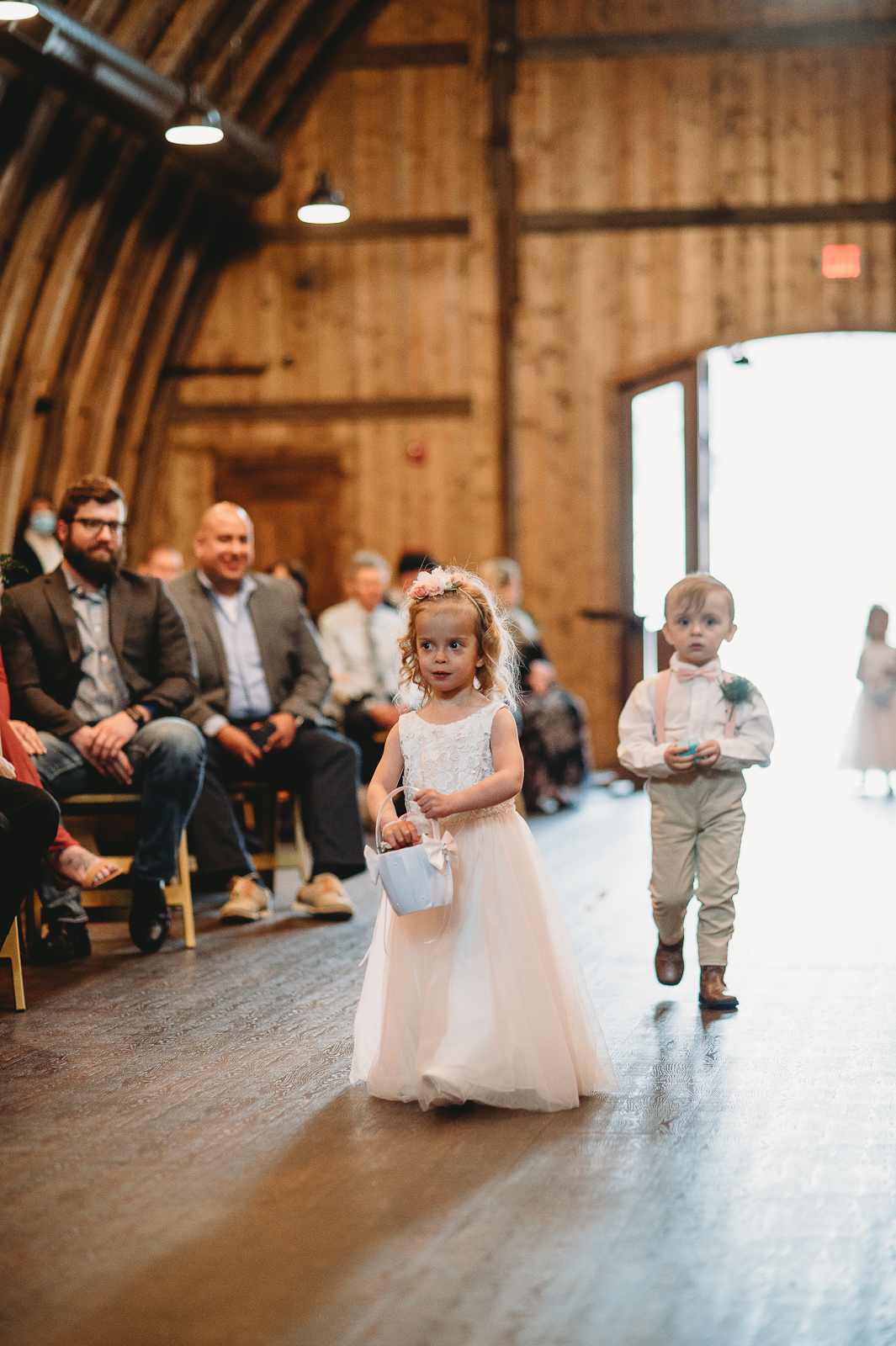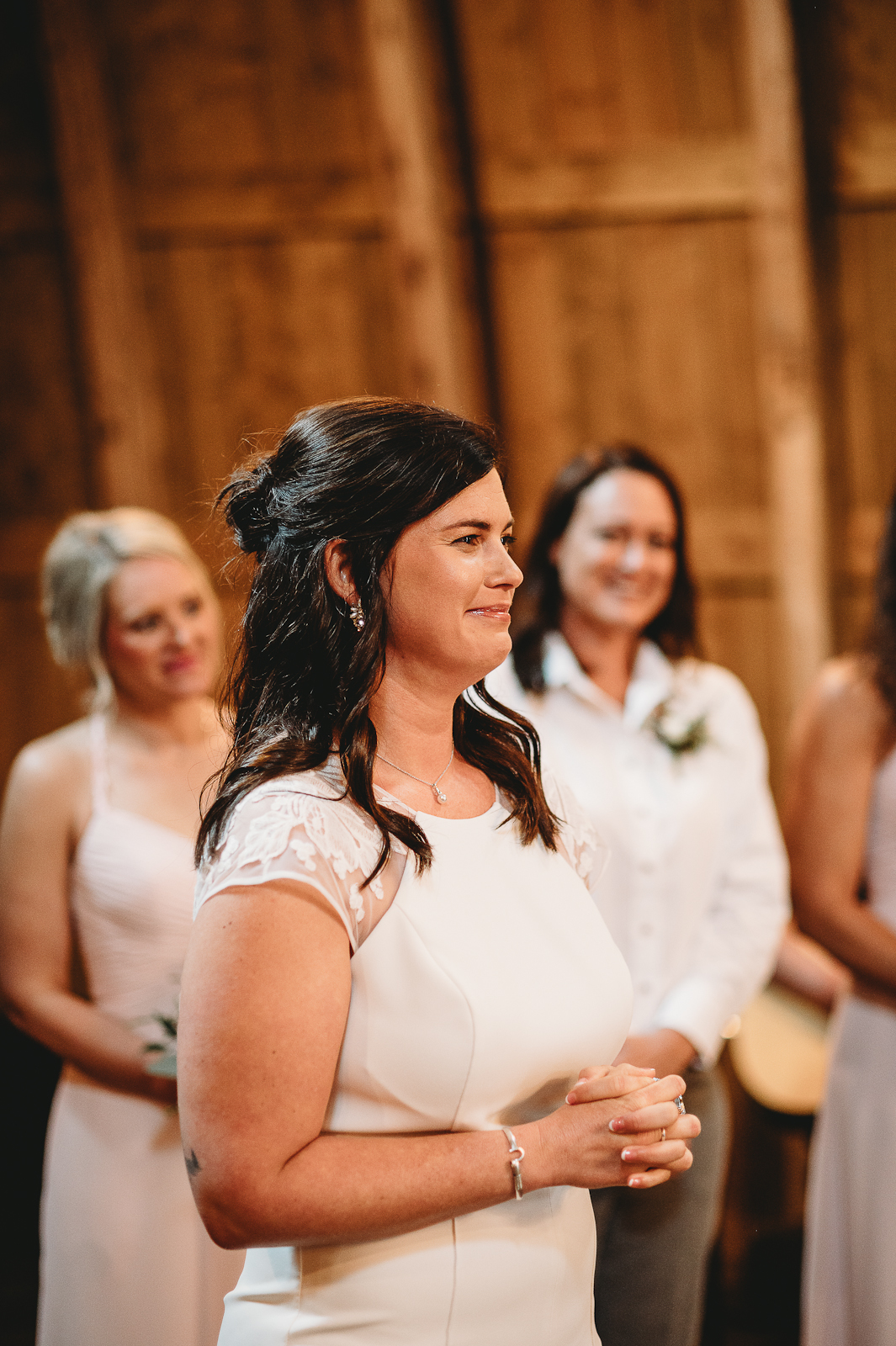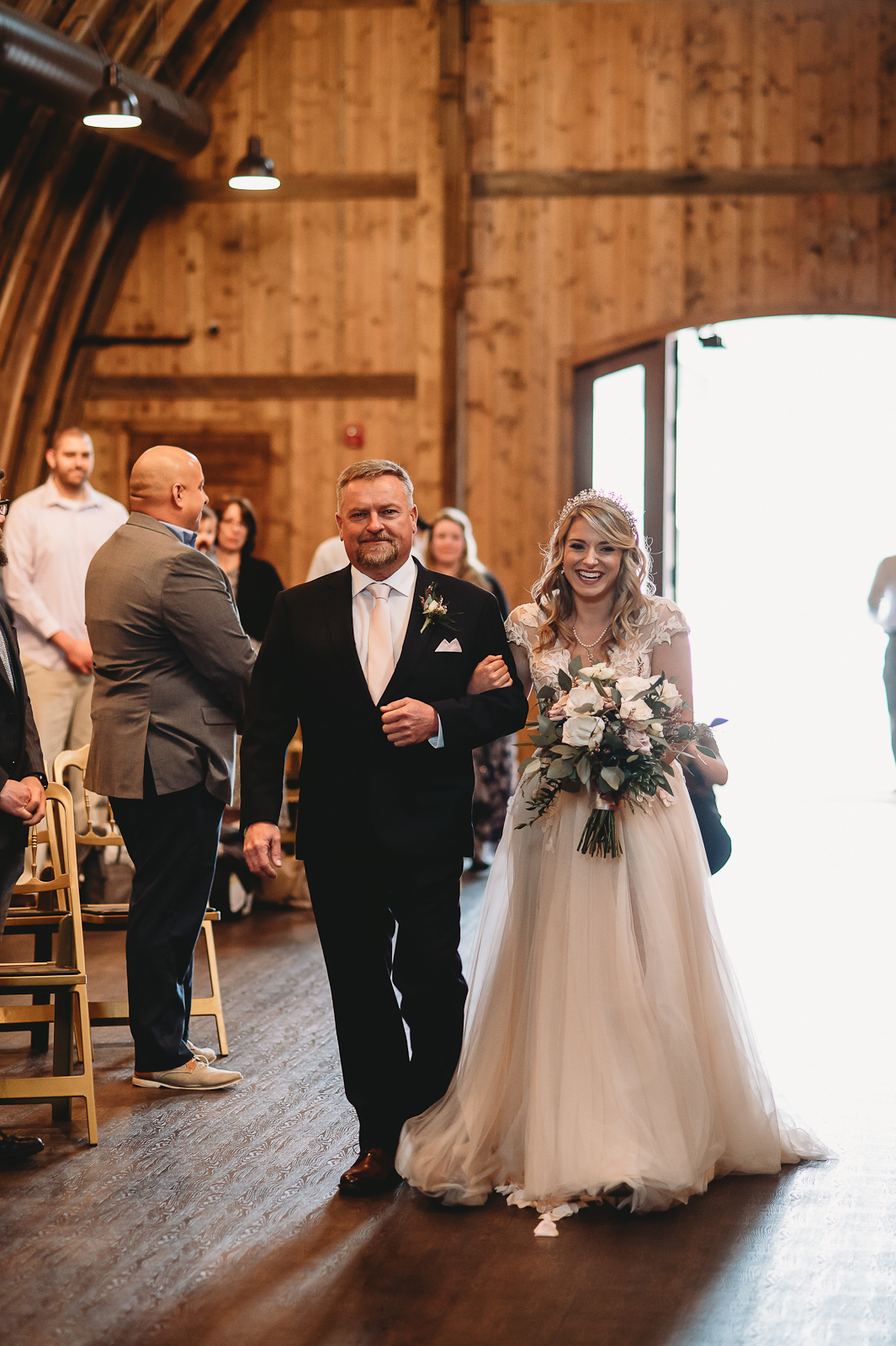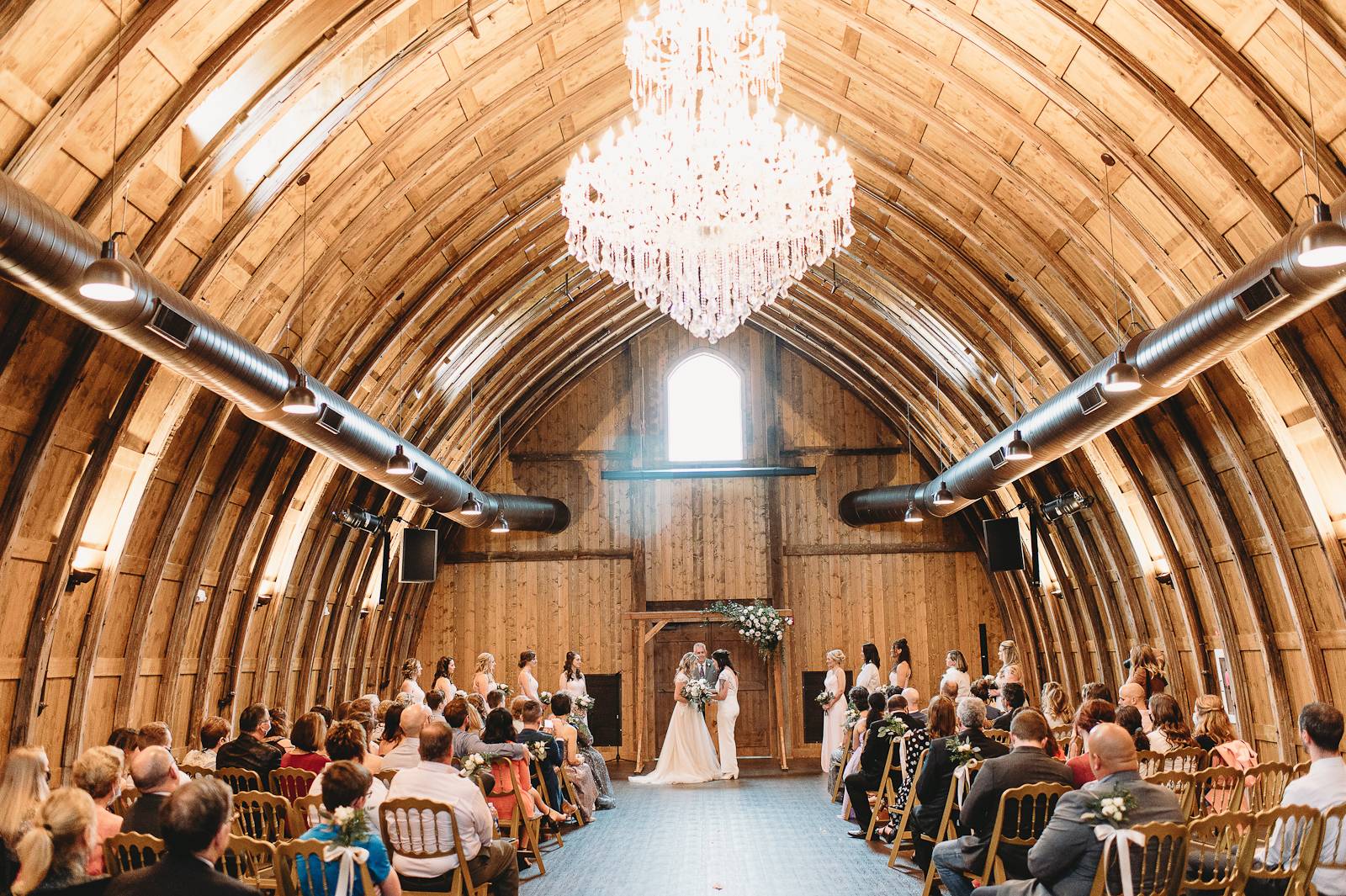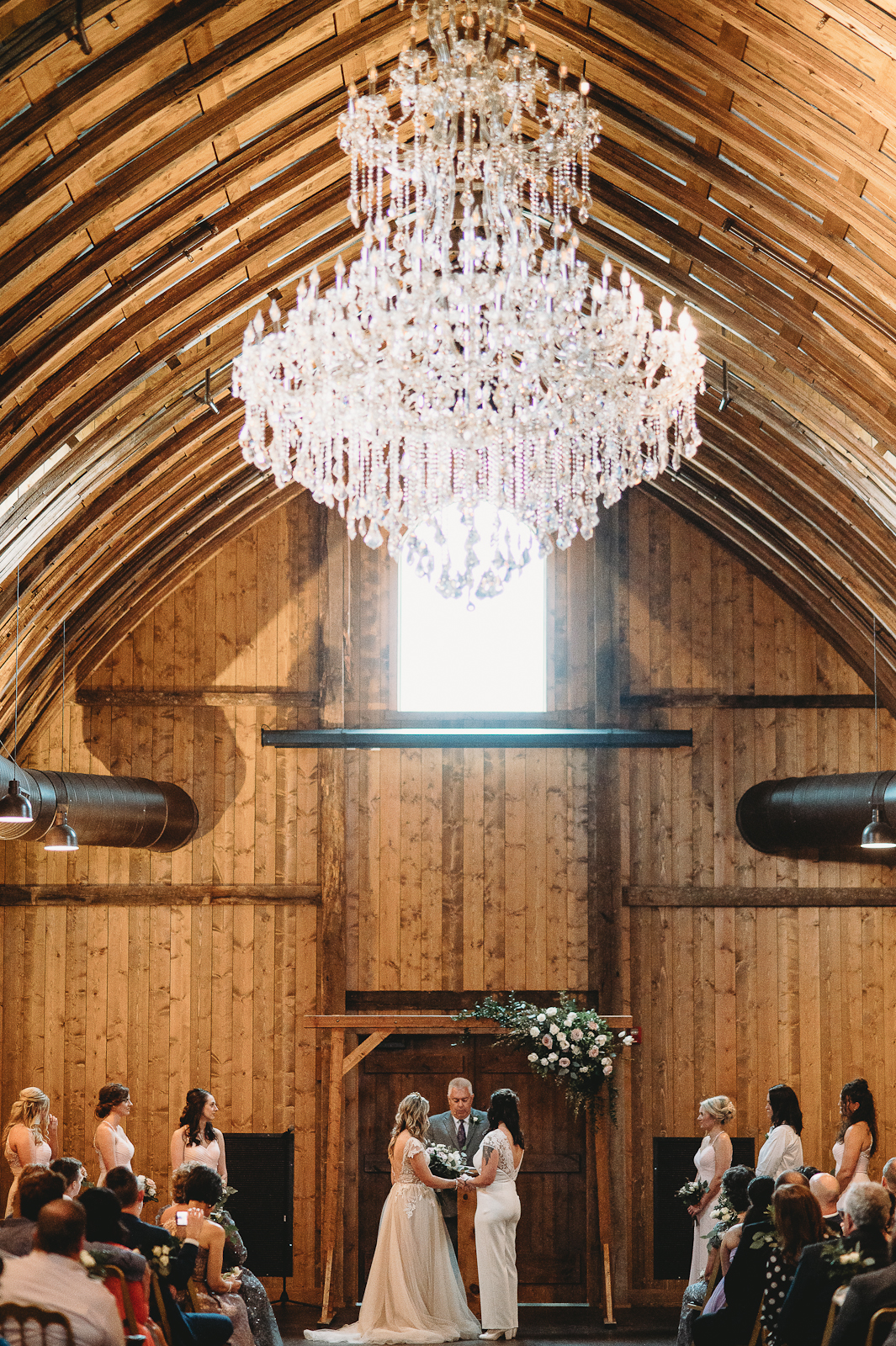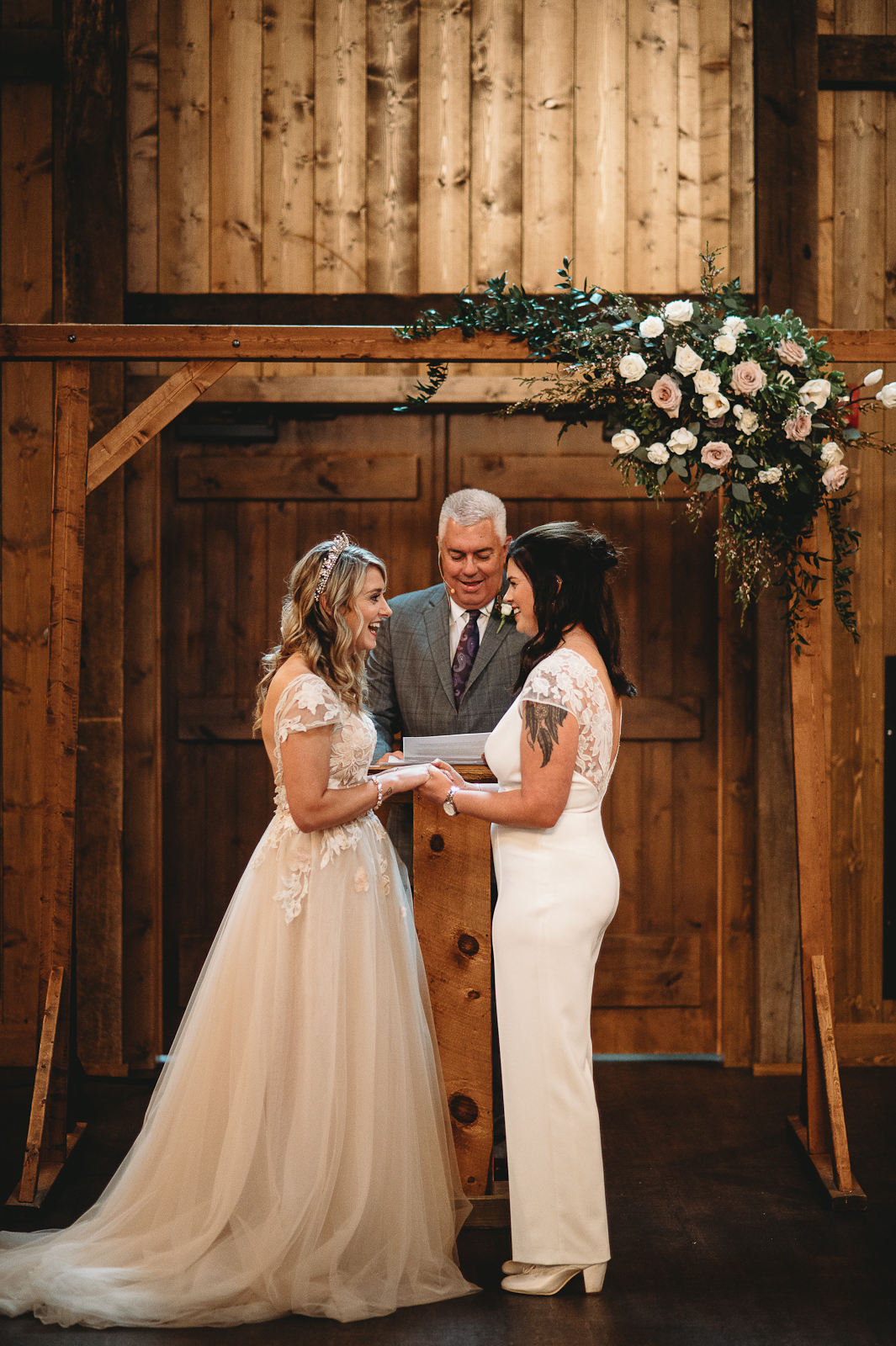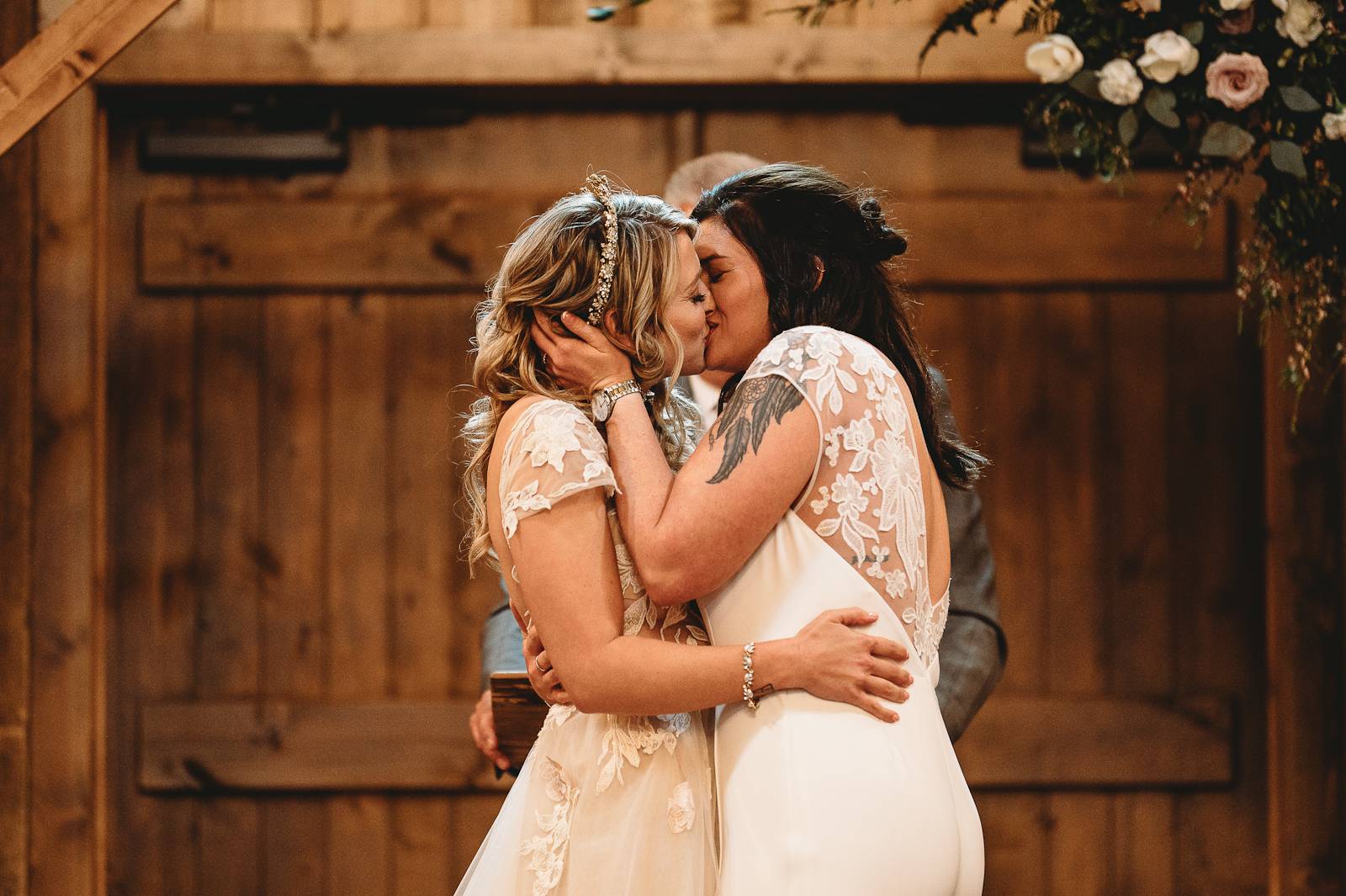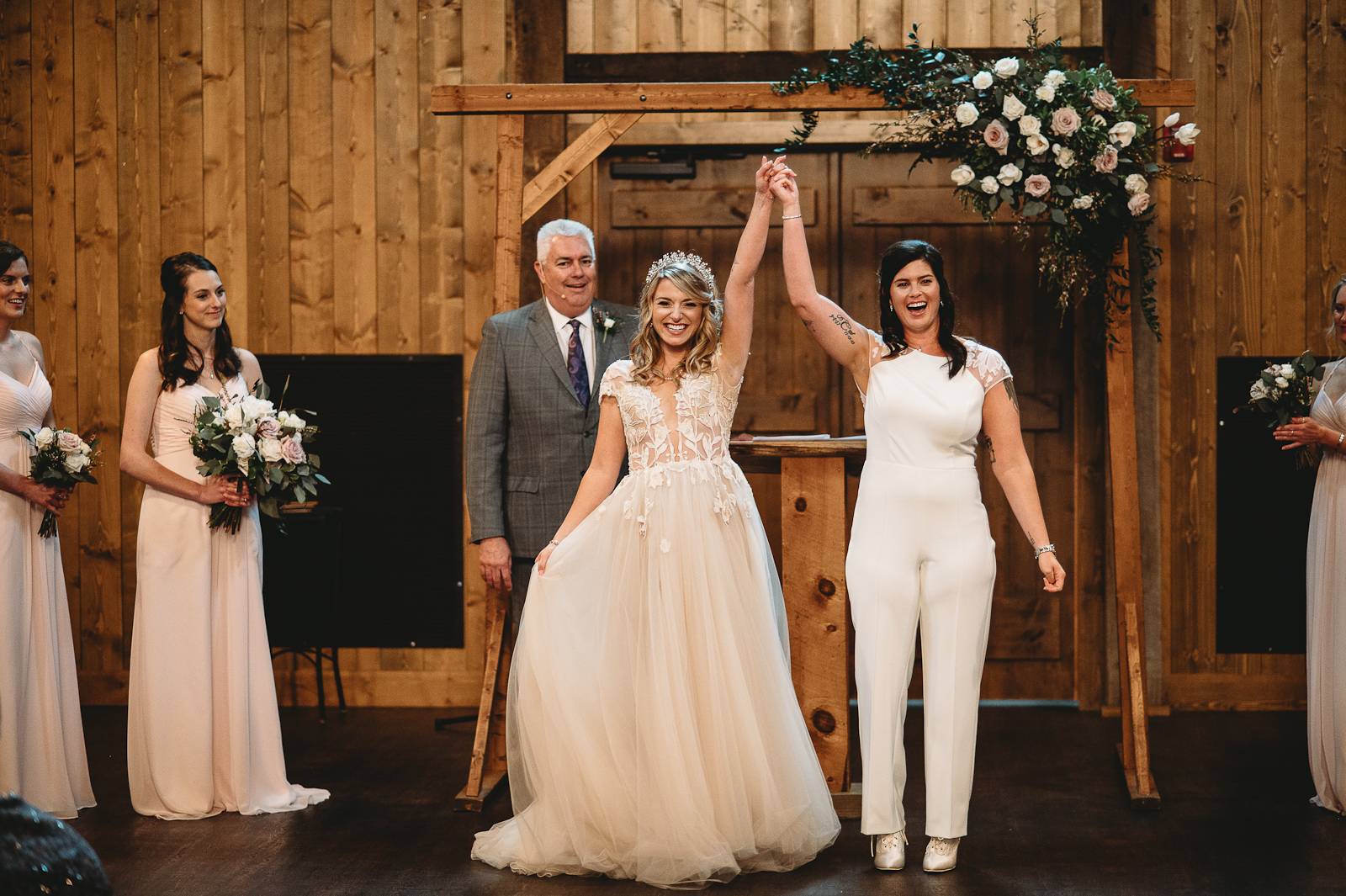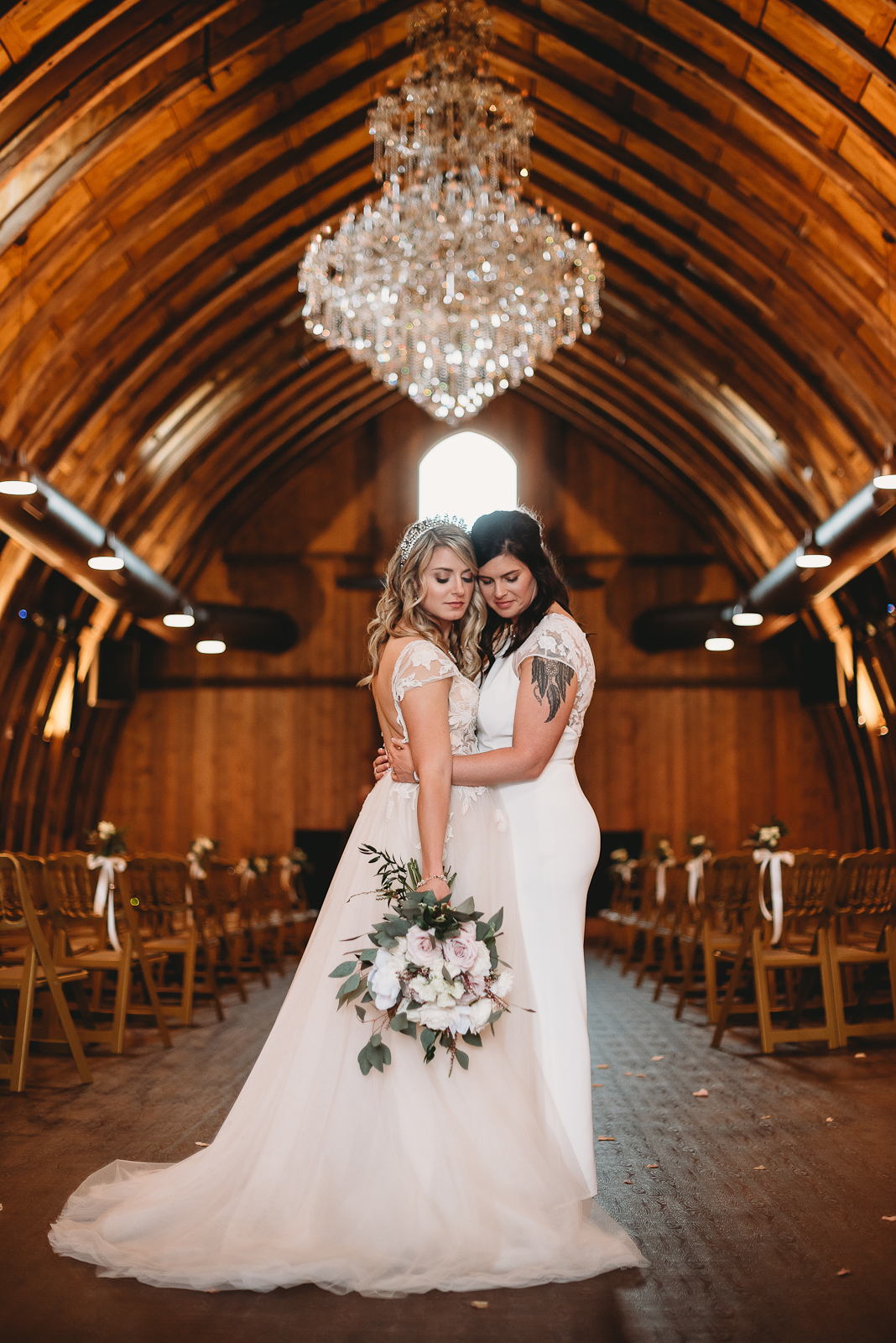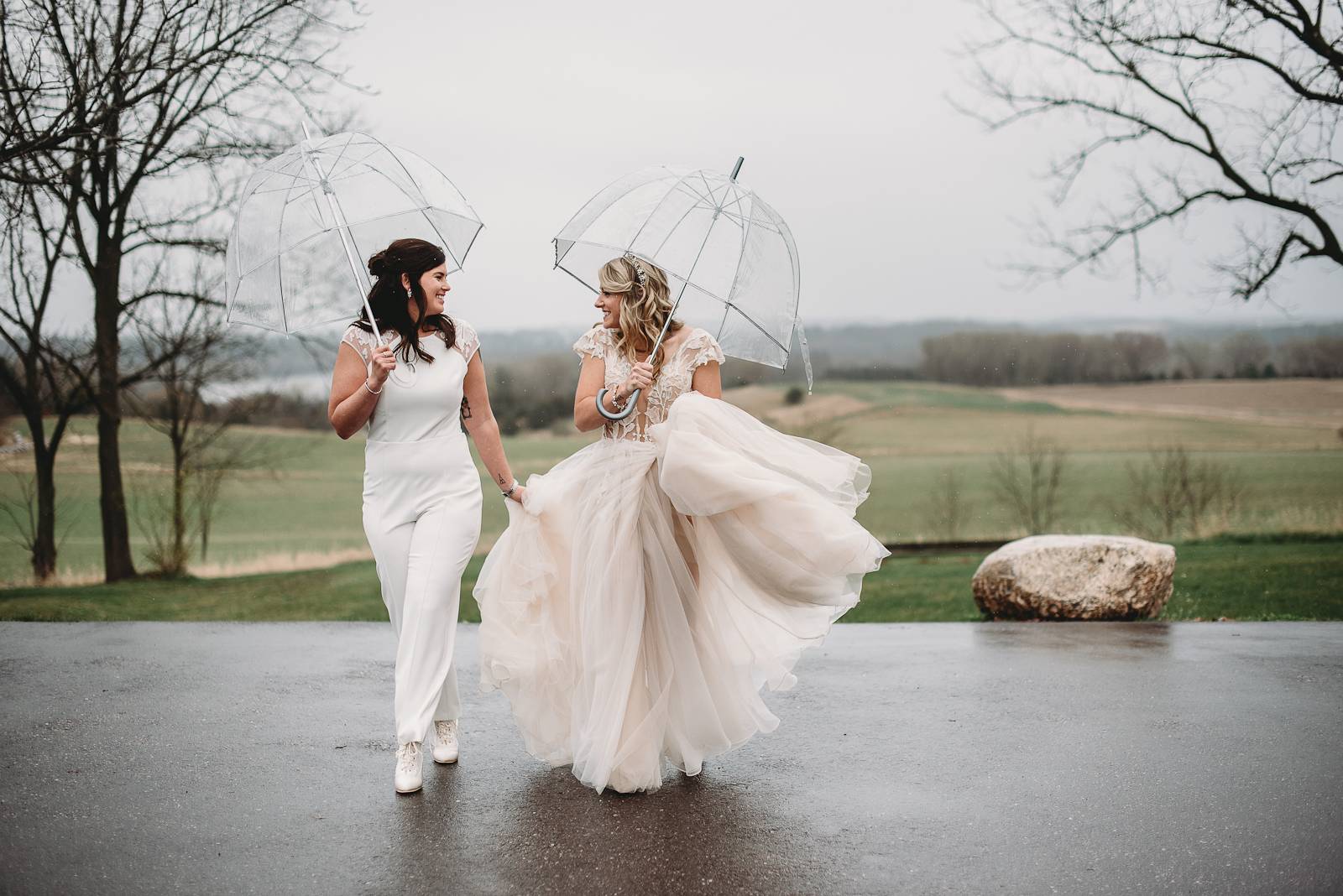 WHAT WAS YOUR INSPIRATION/DESIGN CONCEPT FOR YOUR OVERALL CEREMONY AND RECEPTION DECOR? We wanted very timeless decor that showed our fairytale feel for our special day but nothing that took away from the feeling of love and appreciation for our family and friends being there!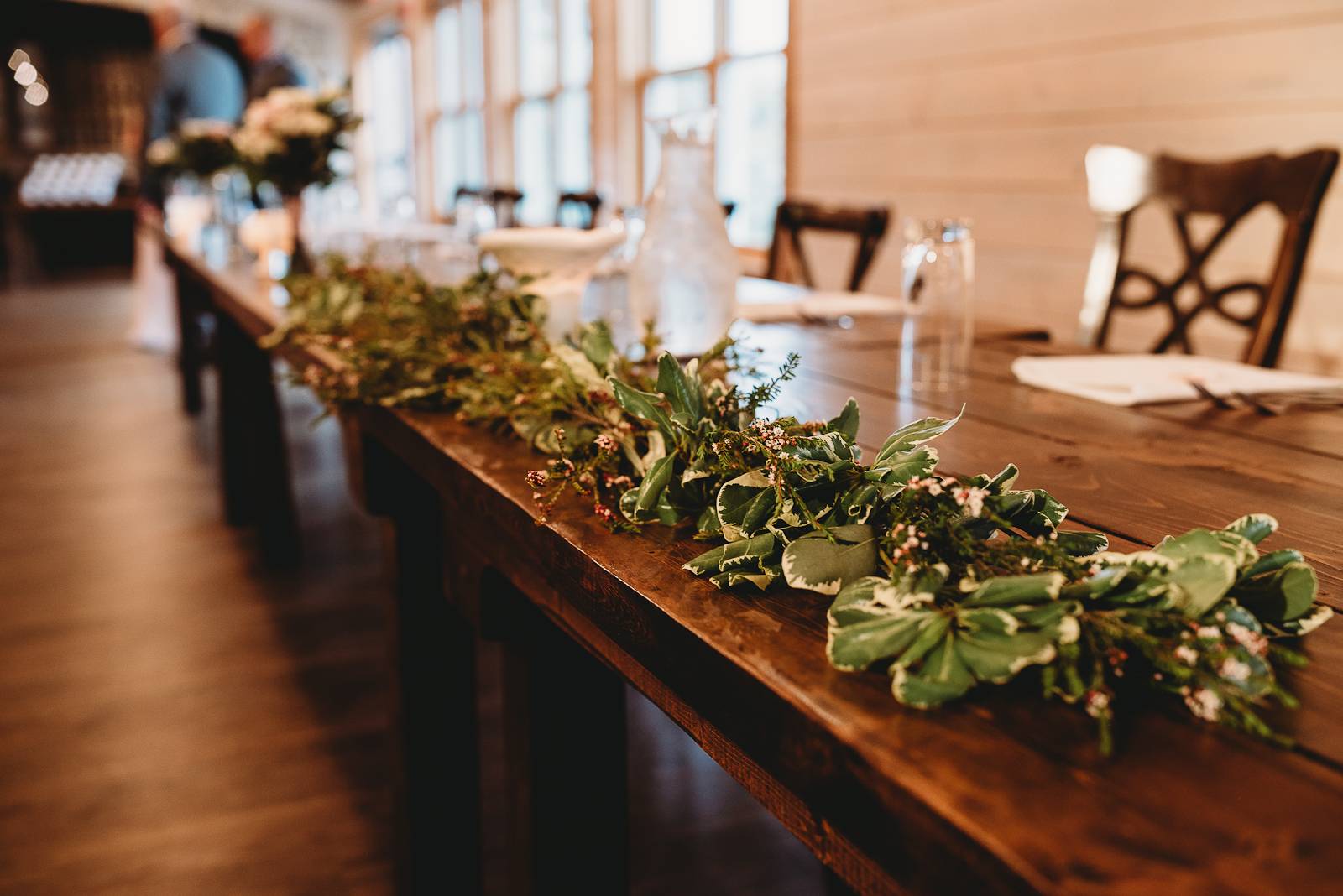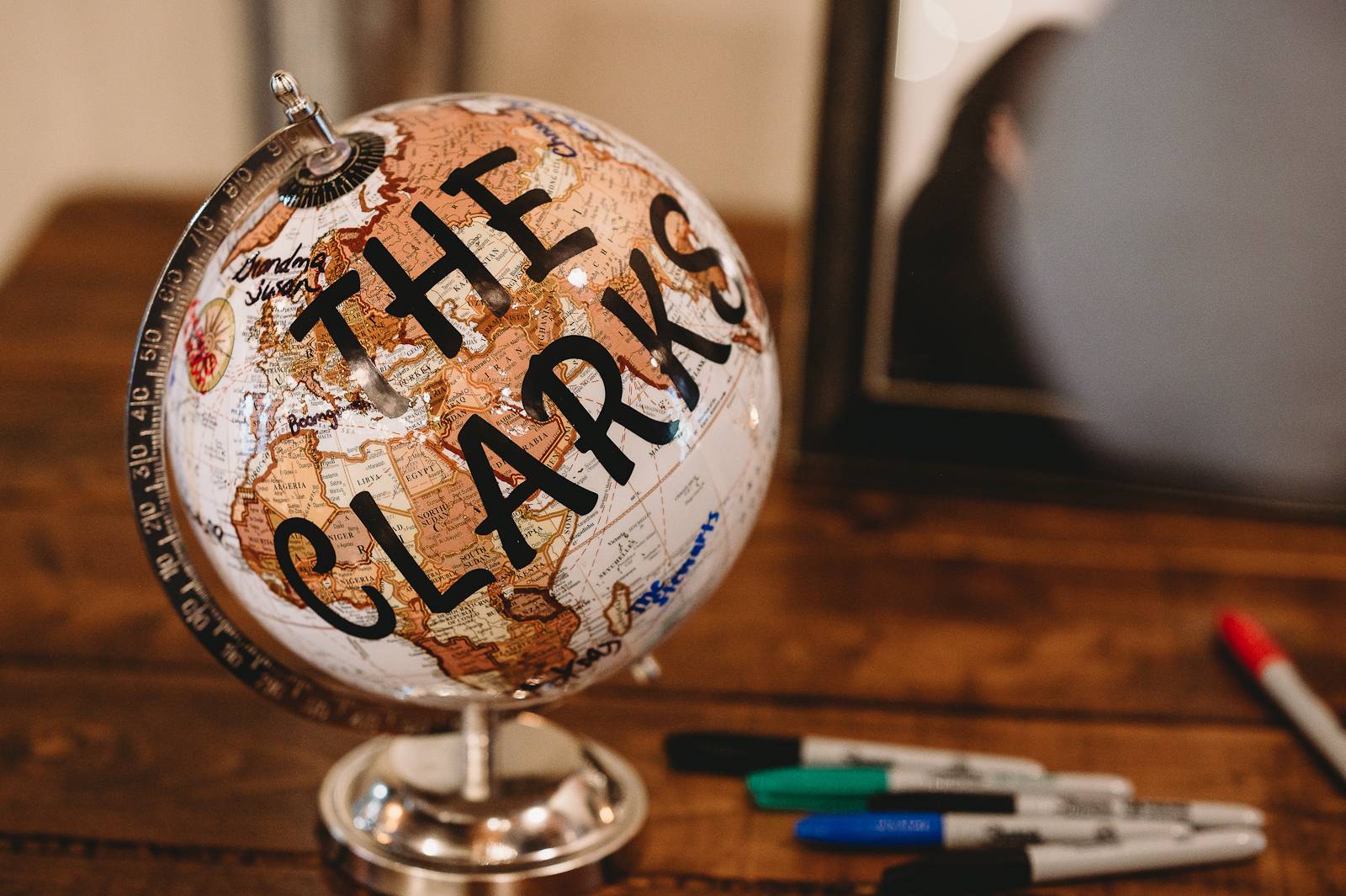 TELL US ABOUT THE FOOD, DESSERT AND ANY SPECIALTY BEVERAGES ON THE MENU: For dessert, we had donuts! Our specialty drinks included Margaritas, Old Fashions, and a special Red Wine from France: Exem Bordeaux.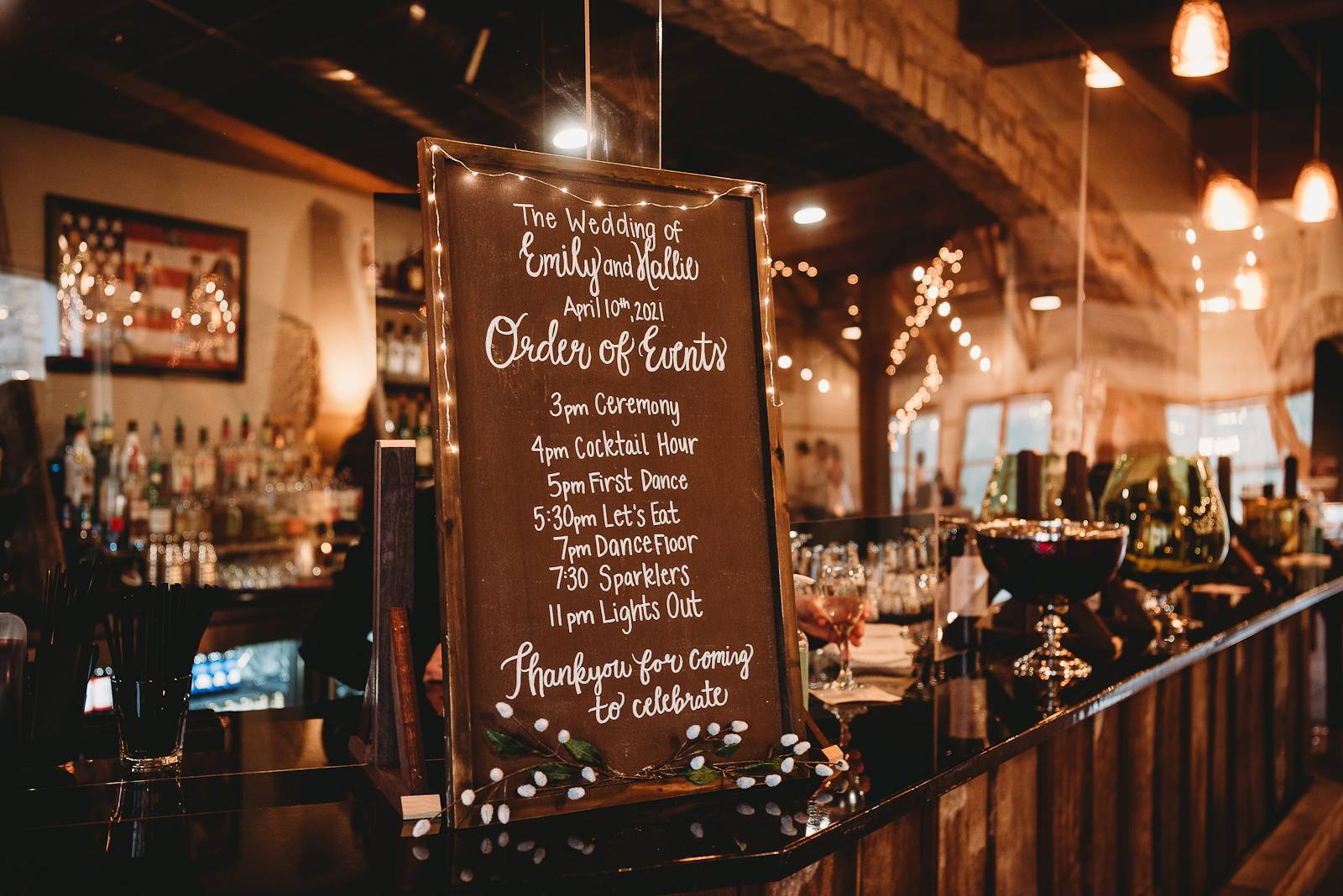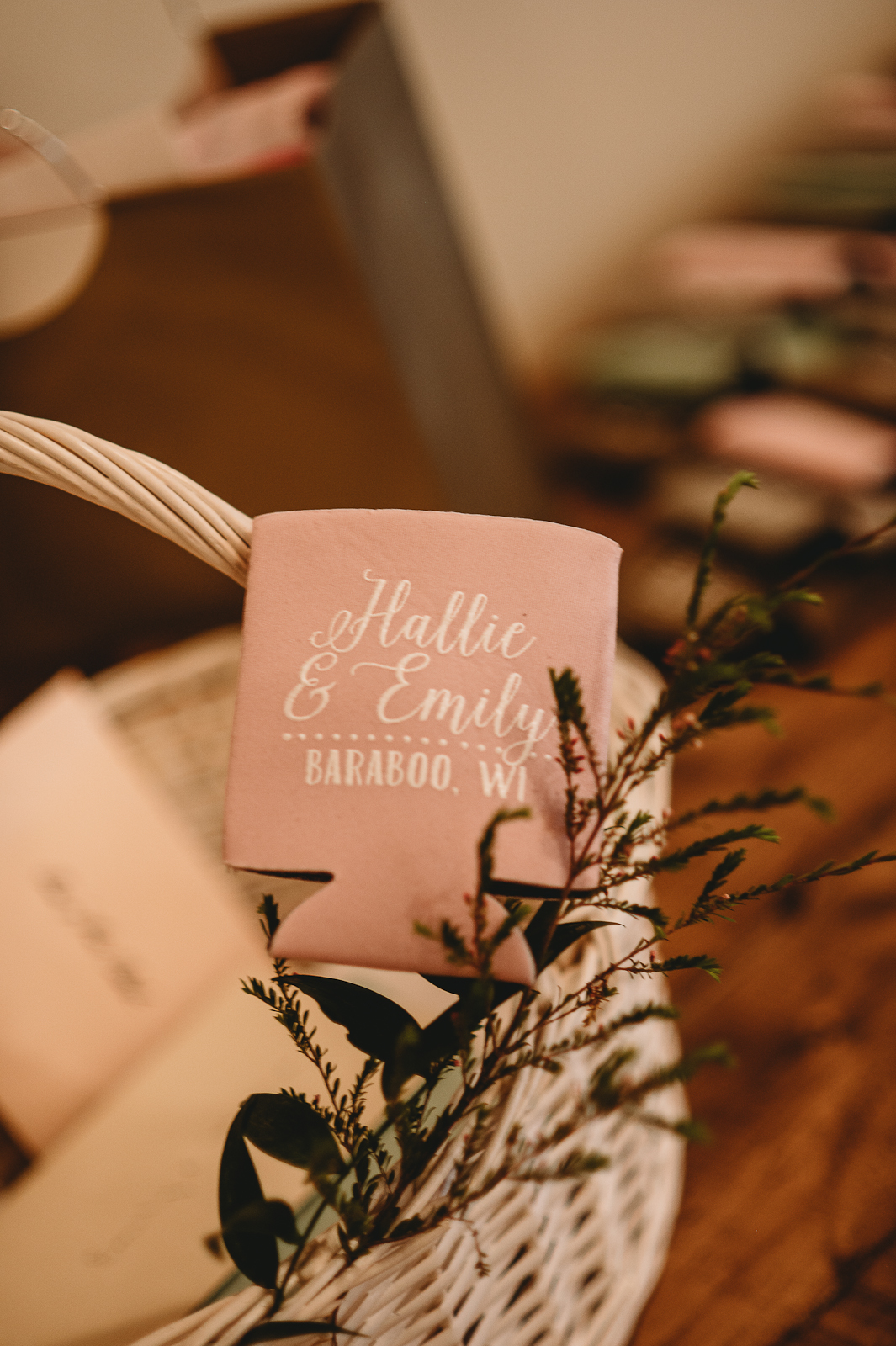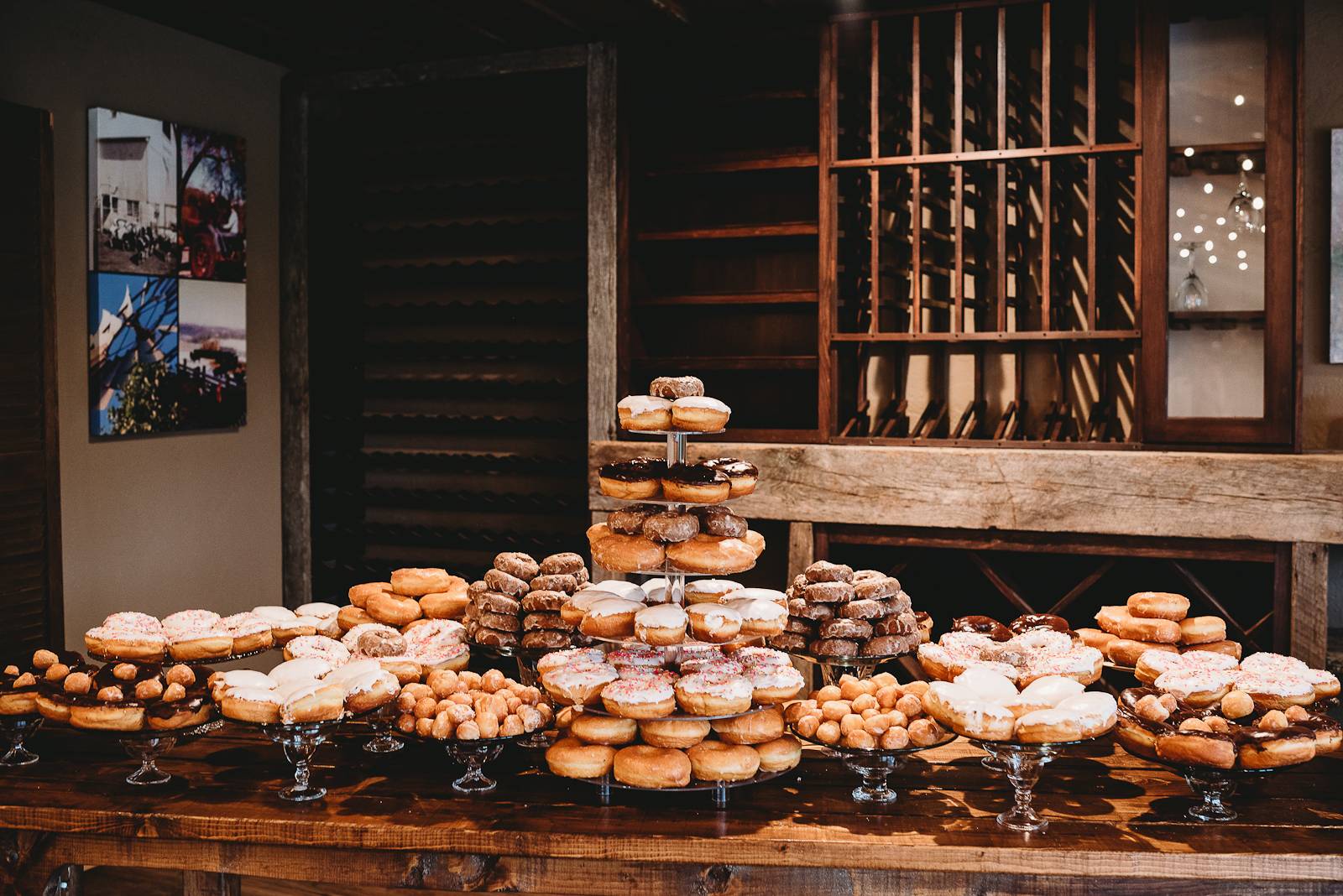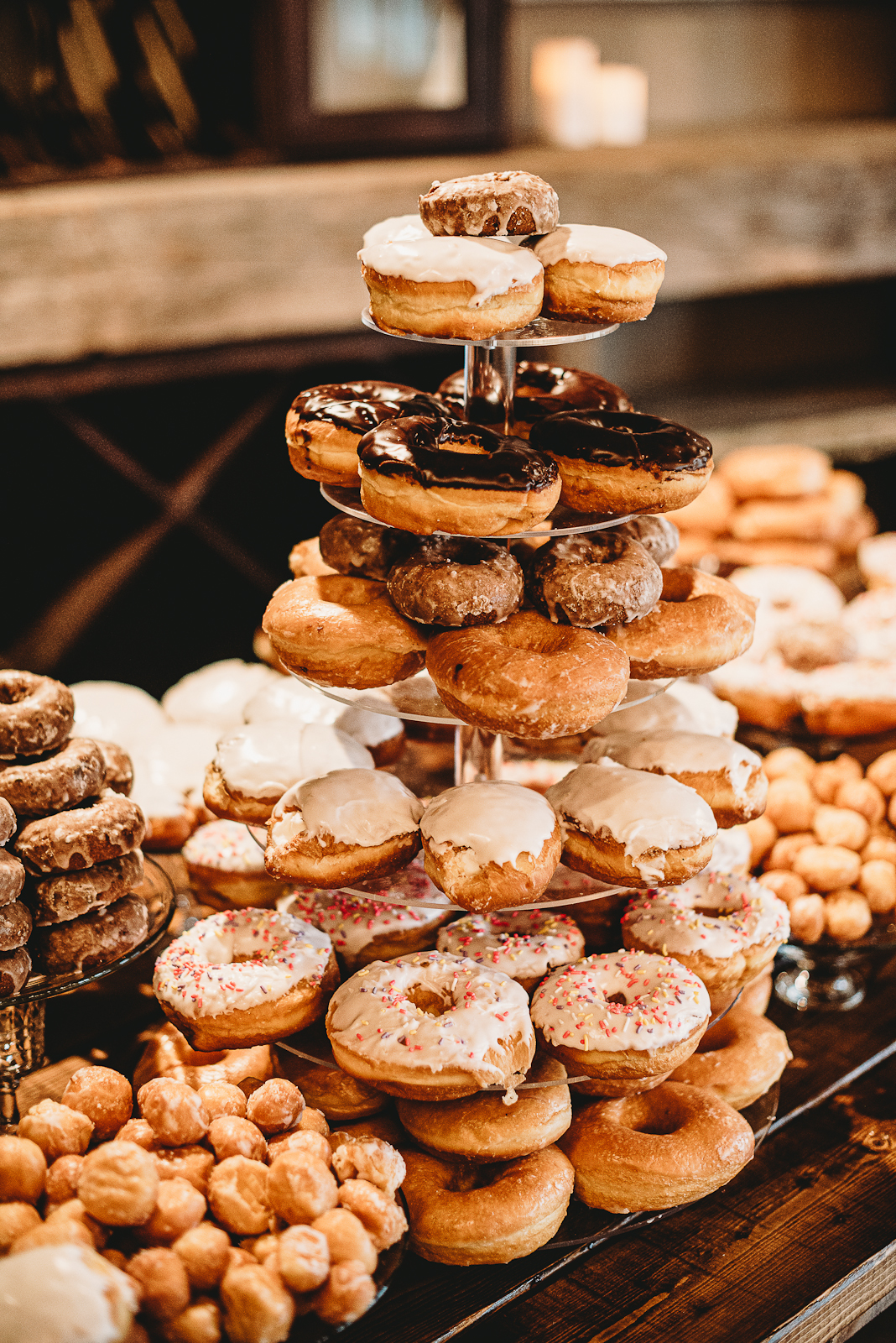 WHAT WAS YOUR FAVORITE MOMENT FROM YOUR WEDDING? There are so many favorites!! We both wrote our own vows, and hearing them for the first time at the ceremony was really incredible. We also loved our first dance and having that moment surrounded by everyone we love and dancing and laughing together.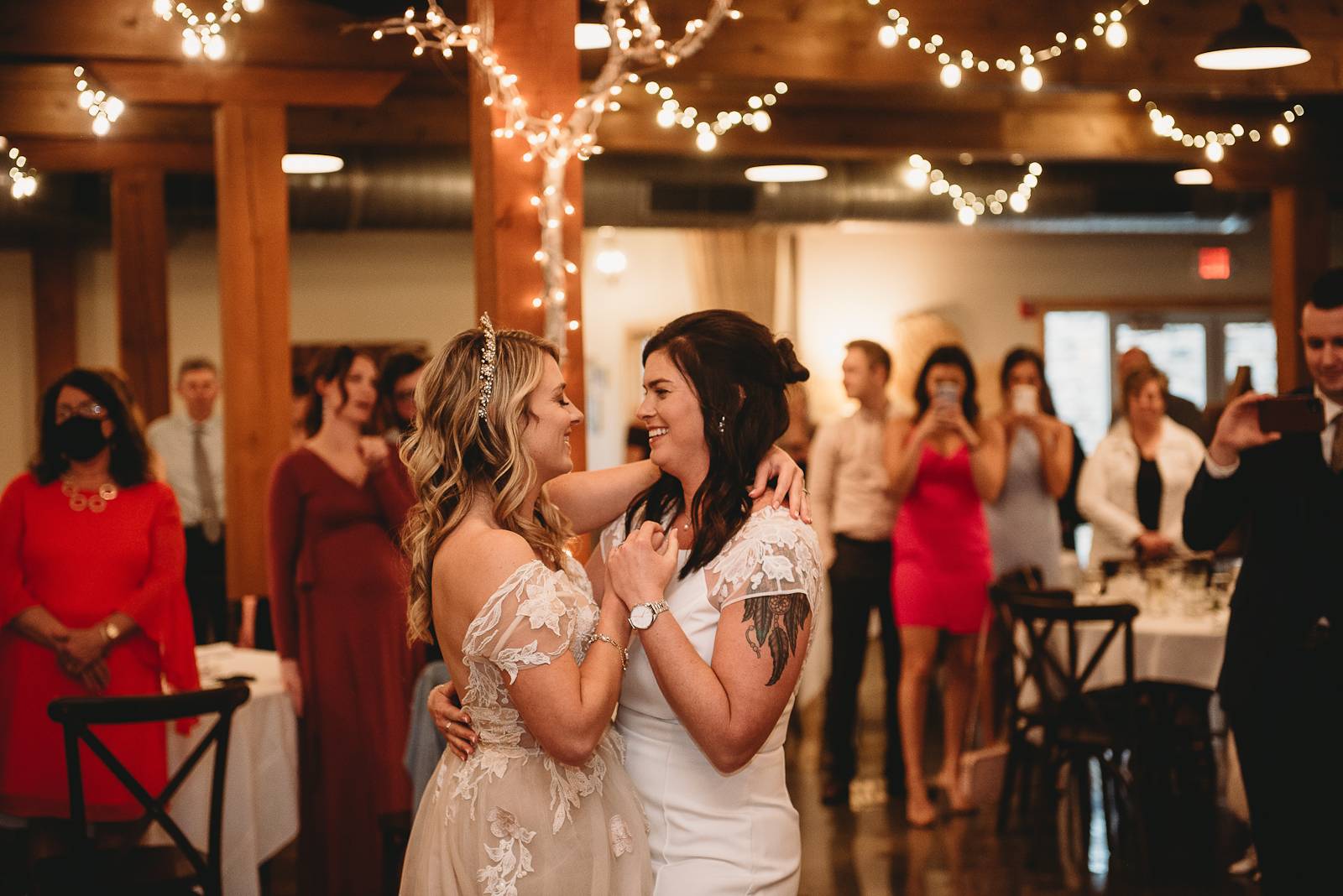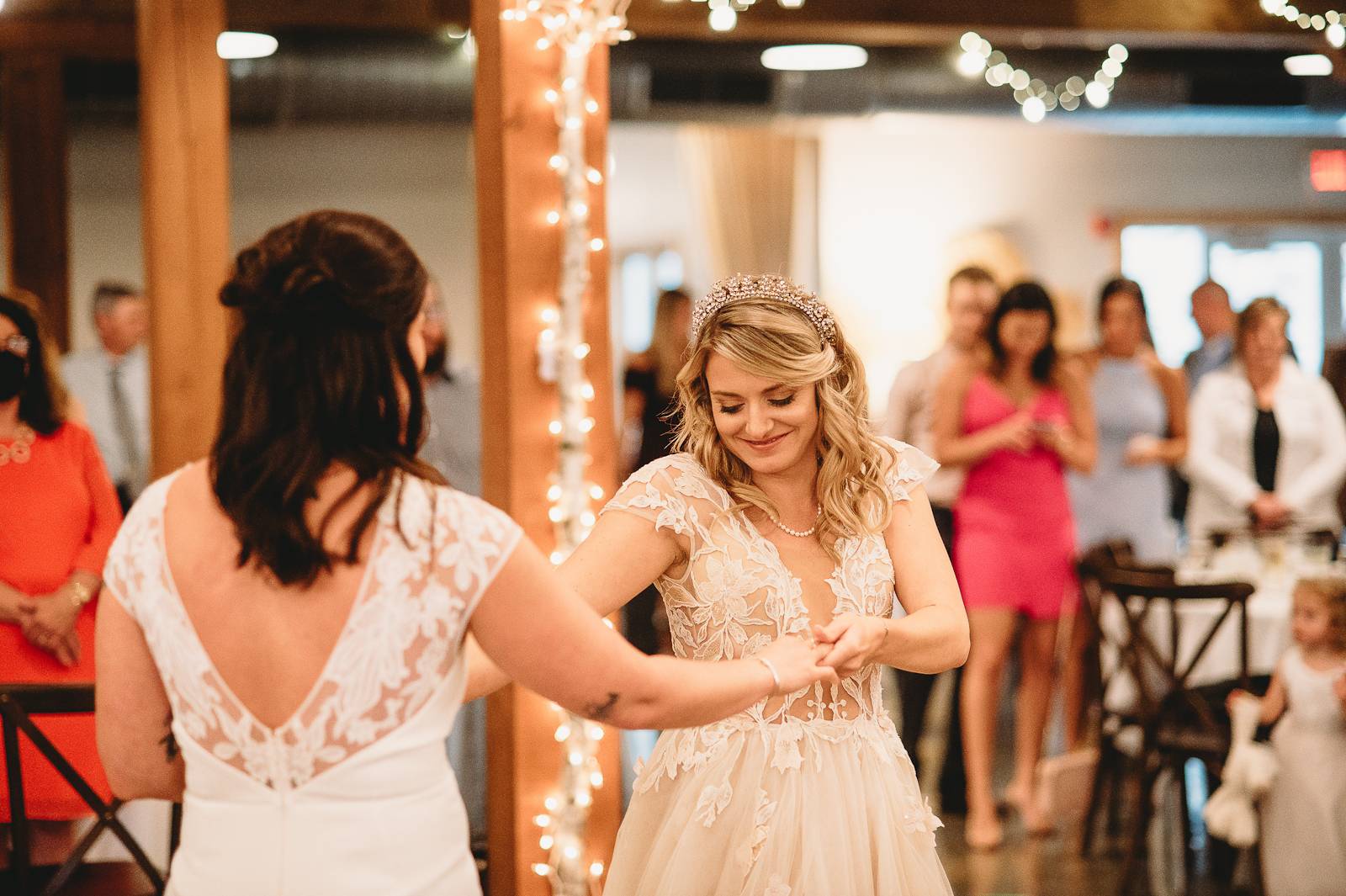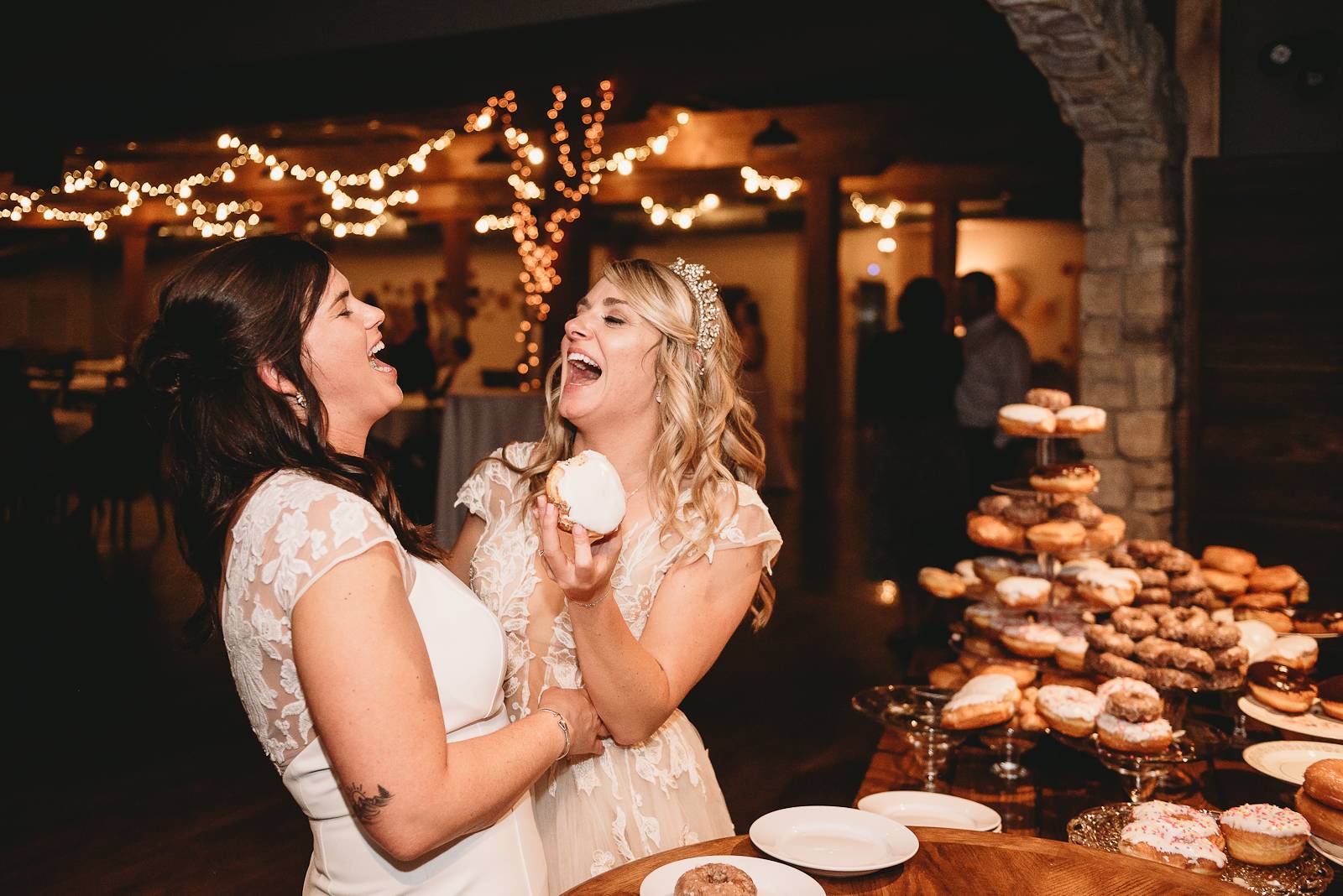 TELL US ABOUT YOUR HONEYMOON PLANS: Our honeymoon was in Bora Bora, French Polynesia, at the Conrad Bora Bora Nui Luxury Resort. We had an overwater bungalow with an infinity pool and were surrounded by bright blue and clear waters!
WHAT DOES LIFE LOOK LIKE AFTER THE WEDDING? We continue to travel for work; every three months, we go somewhere new to a new hospital. We plan to settle down and have a baby in a year or two.
IS THERE ANY ADVICE YOU'D GIVE TO OTHER COUPLES PLANNING THEIR WEDDING? Make it YOUR day. This day is all about your love and the people and things you care about. Don't fall into the obligatory traditions if they don't suit you. Make it one big special day that means the most to you and your future spouse! Oh, and HAVE FUN! Planning our wedding was so much fun because we did it together.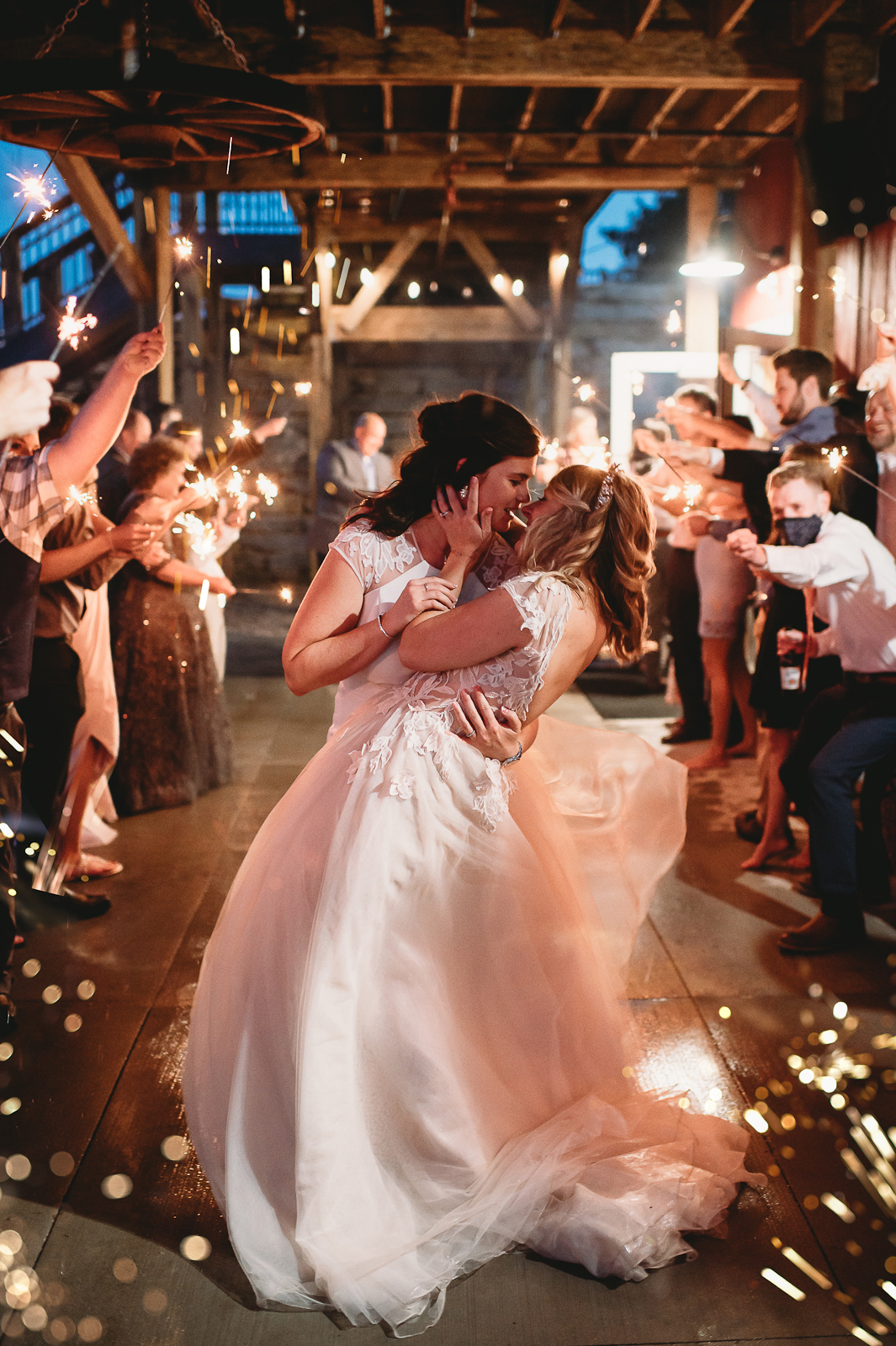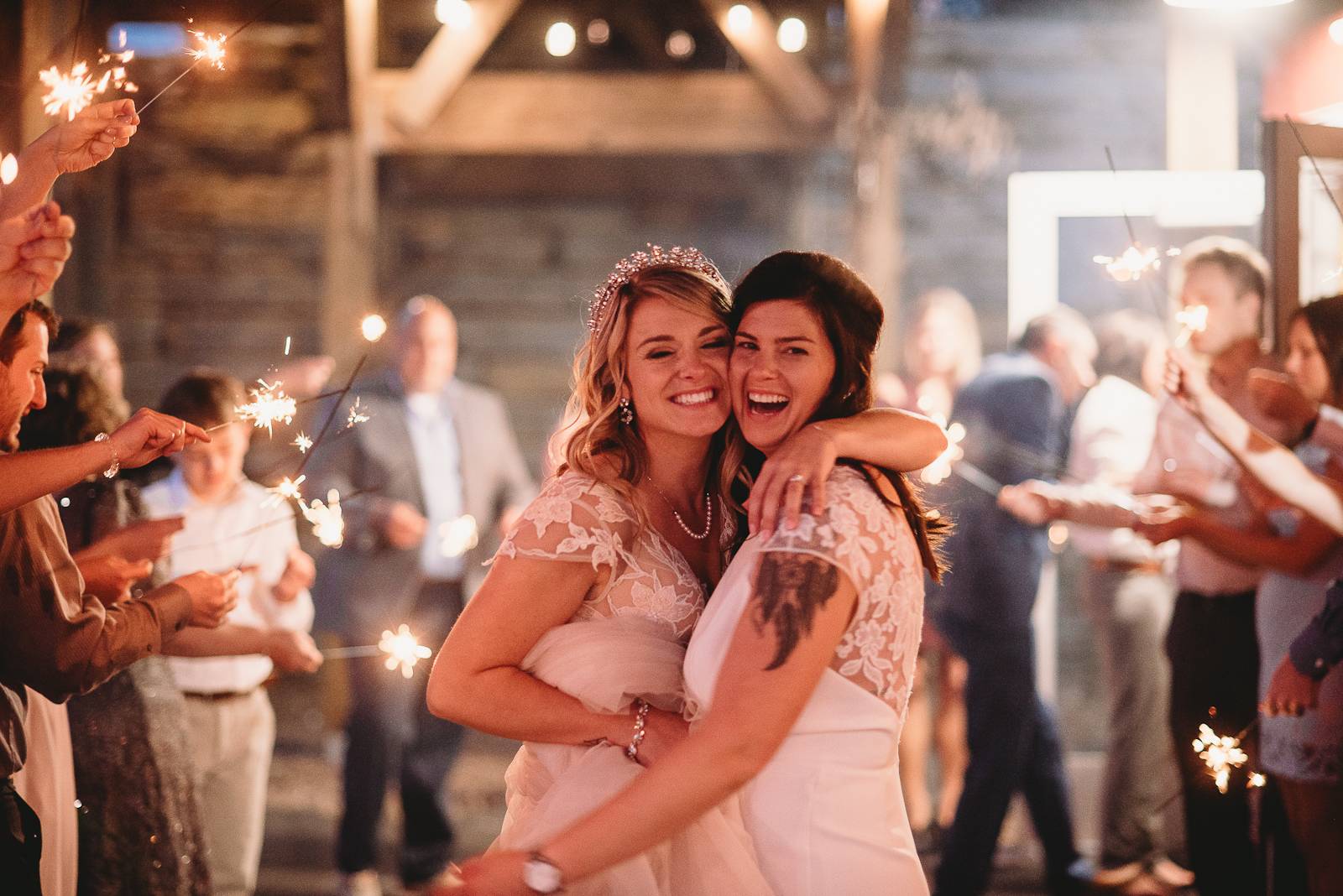 For more Wisconsin wedding inspiration, visit the WedPlan Madison blog!