As the fall season winds down, inspiration is still being found in the rich autumnal colors, mood, and delectable flavors. This time of reflection, gratefulness, and gathering with loved ones causes us to pause and soak in all that is around us. This intimate fall-inspired wedding shoot below captures that meaningful and mindful feeling perfectly. Deep orange and burgundy tones, elegant velvet textures, and earthy wood details set this enchanting scene. If you listen closely, you can almost hear the leaves rustling in the crisp autumn wind for yourself. Featuring Twig & Olive, B-Style Floral, Craig's Cake Shop, LK Bridal Studio, and Melody Rose Designs, take a moment to soak in all the inspiration below.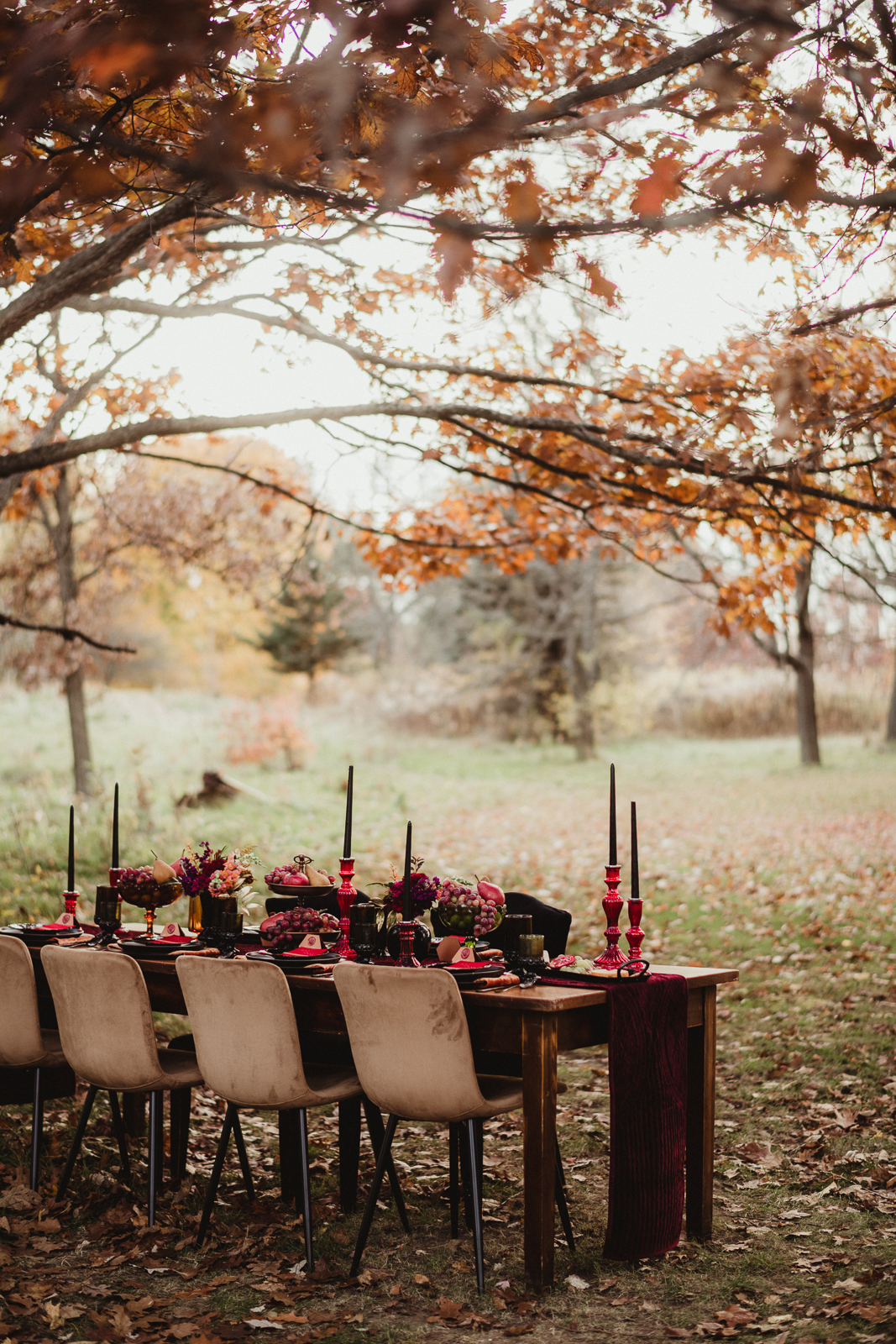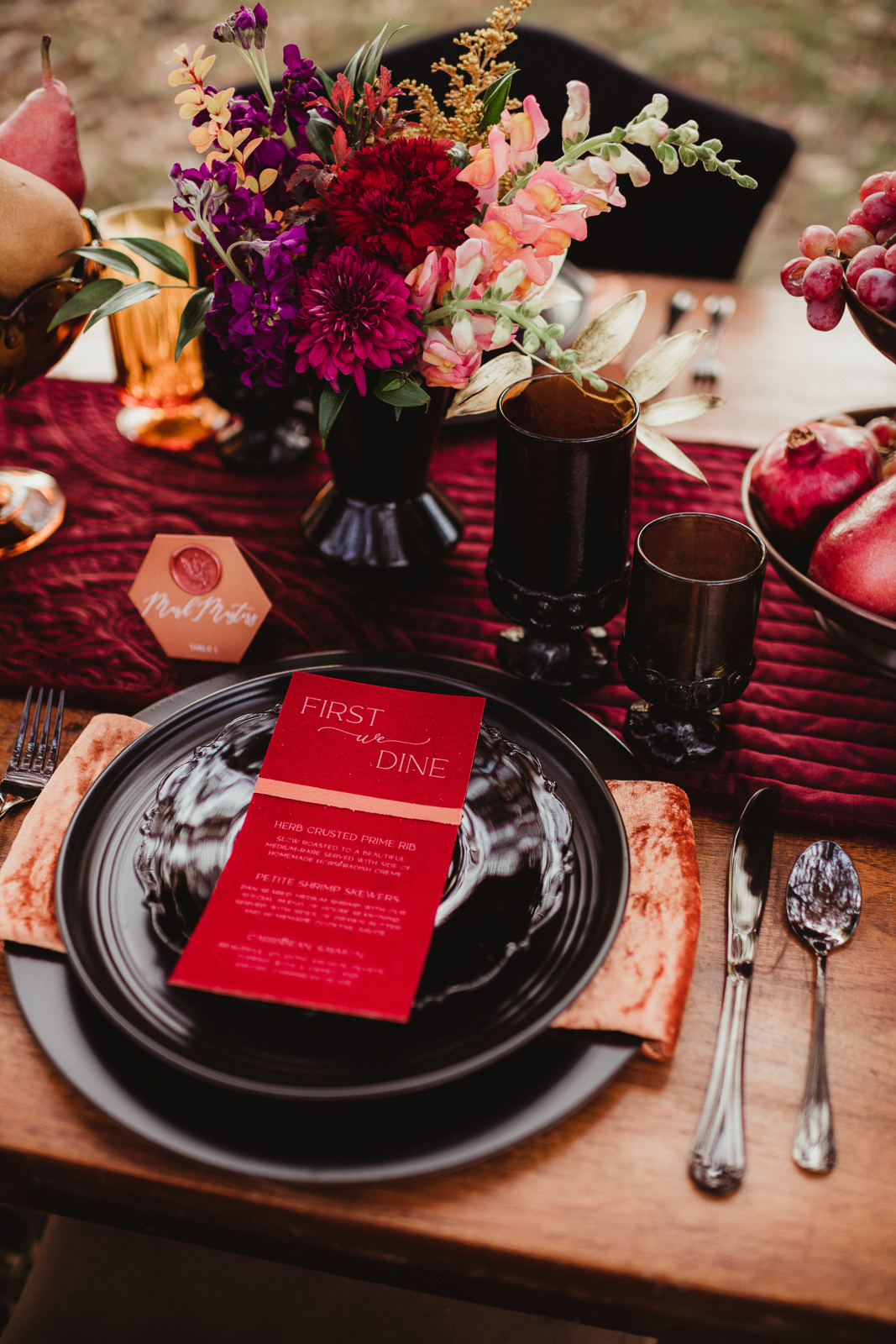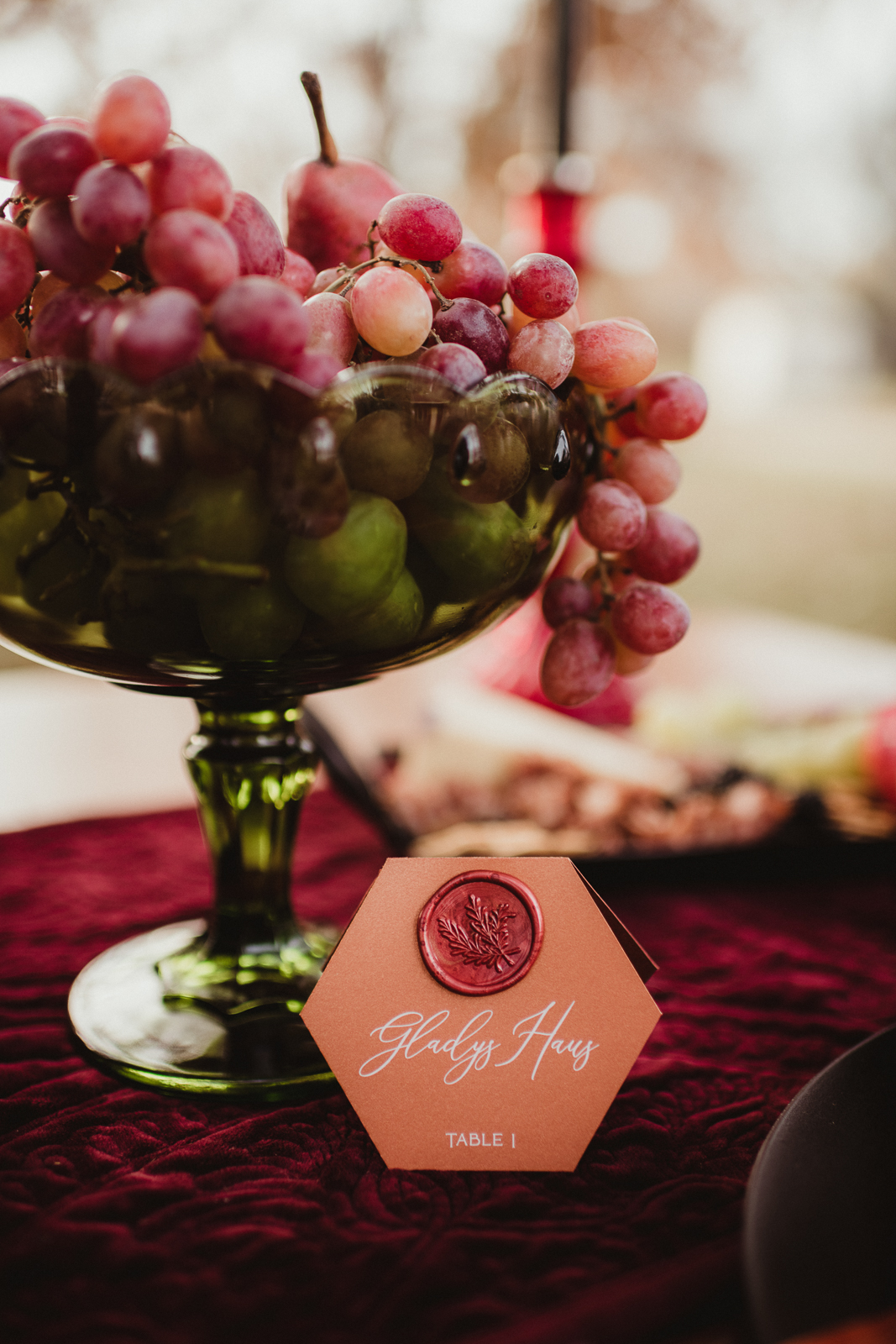 Fruits, florals, matte black dishware, tapered candles, and touches of velvet adorn this gorgeous harvest table, perfect for gathering and celebrating your love amidst those closest to you. B-Style Floral's lavish blooms bring in the rich colors of the season and Twig & Olive beautifully captures each detail in their signature, contrast-filled photography style.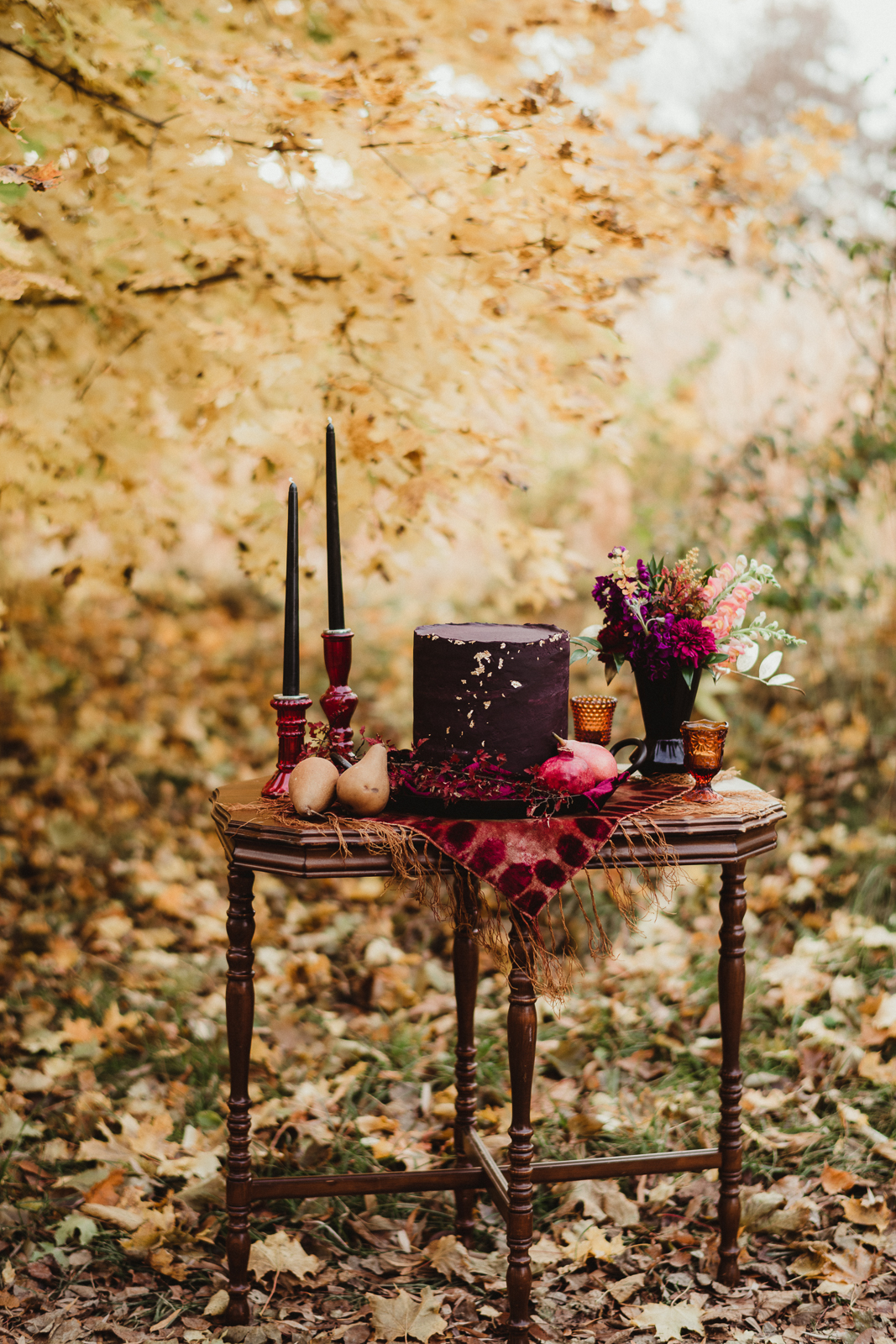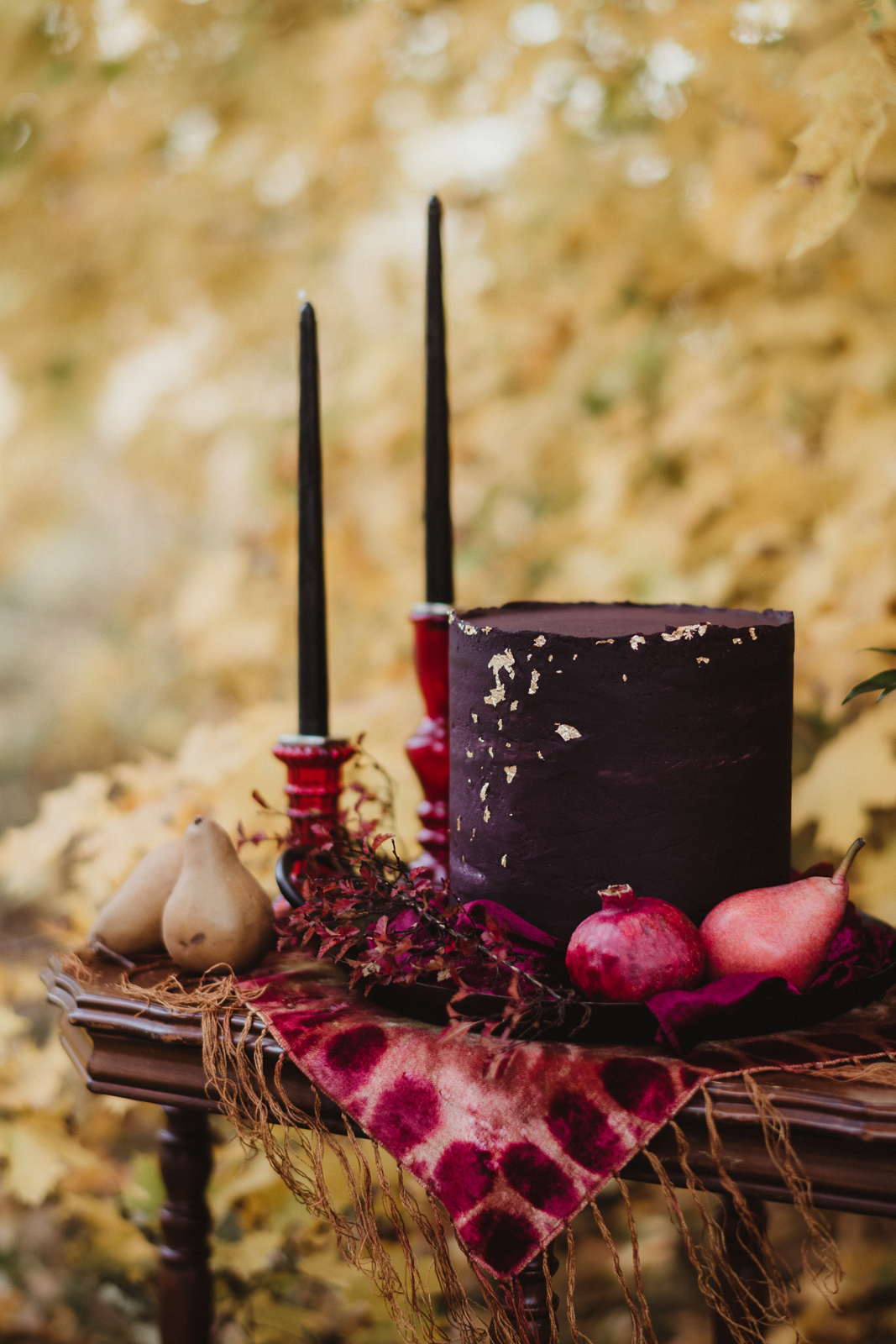 Craig's Cake Shop presents a stunning plum-colored cake with an artful, imperfect edge and flakes of gold for an elegant touch!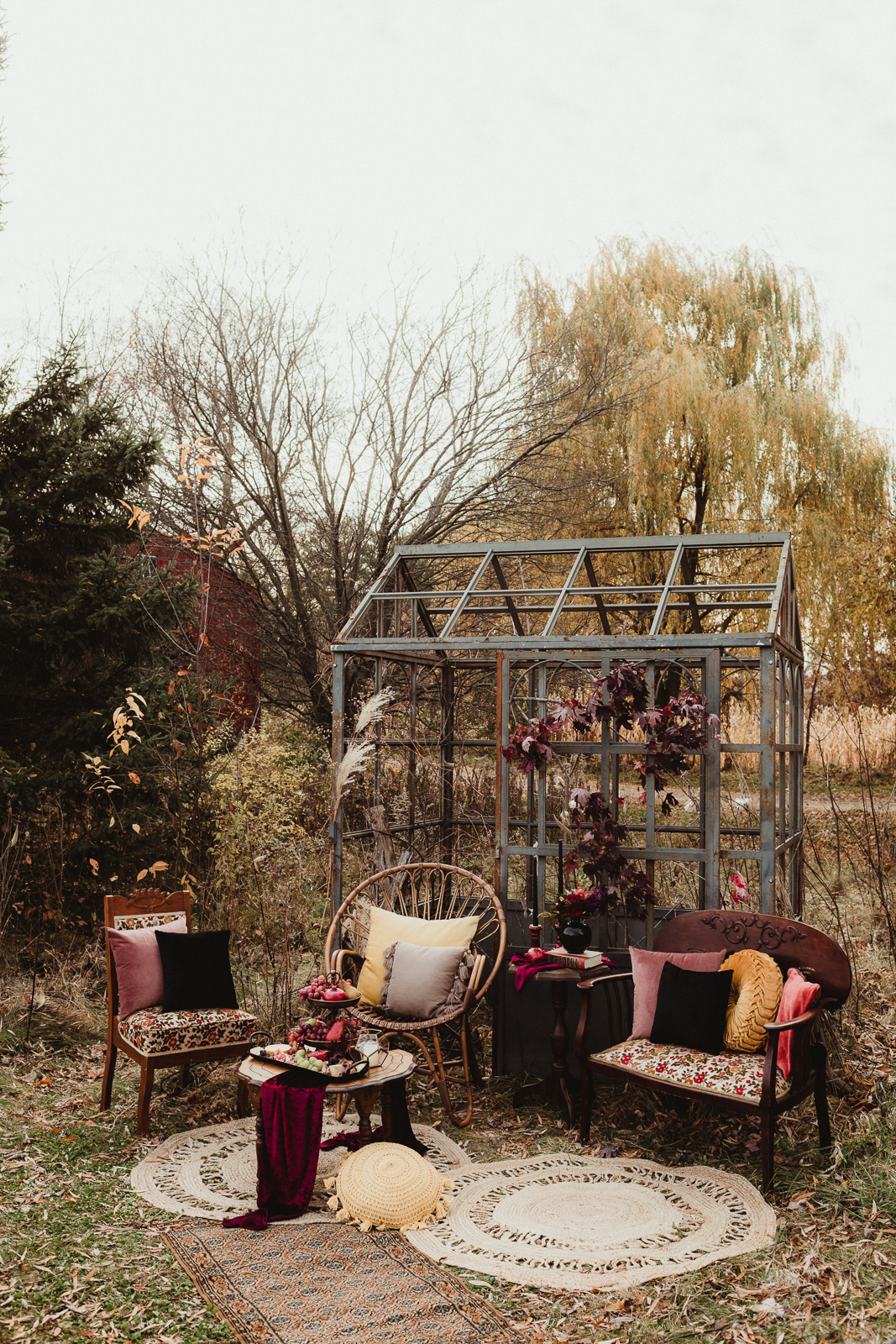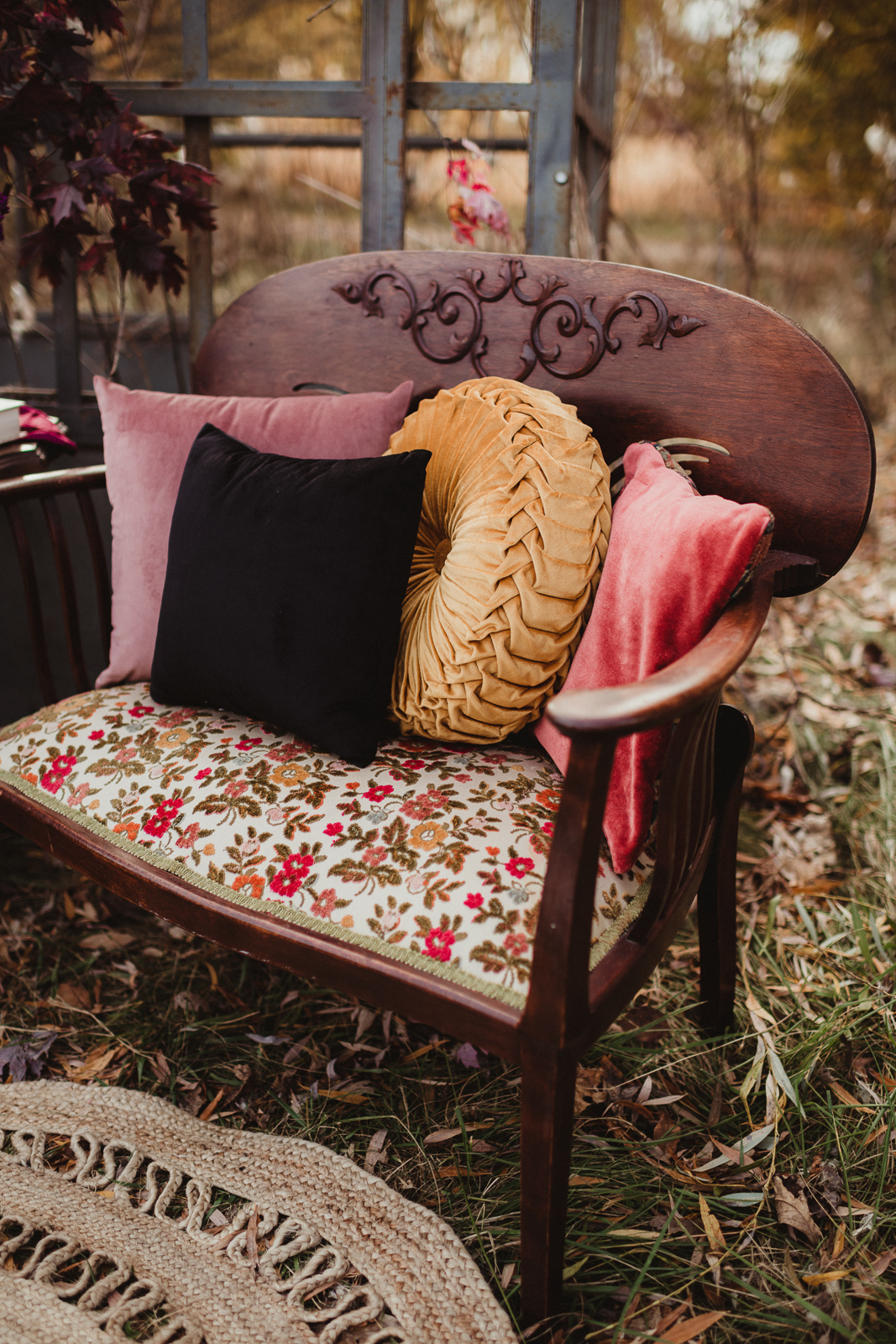 A welcoming, cozy, unique lounge space curated by Sarah from Melody Rose Designs, uses some of her eclectic rental items, crafting the perfect spot for some charcuterie and chatting.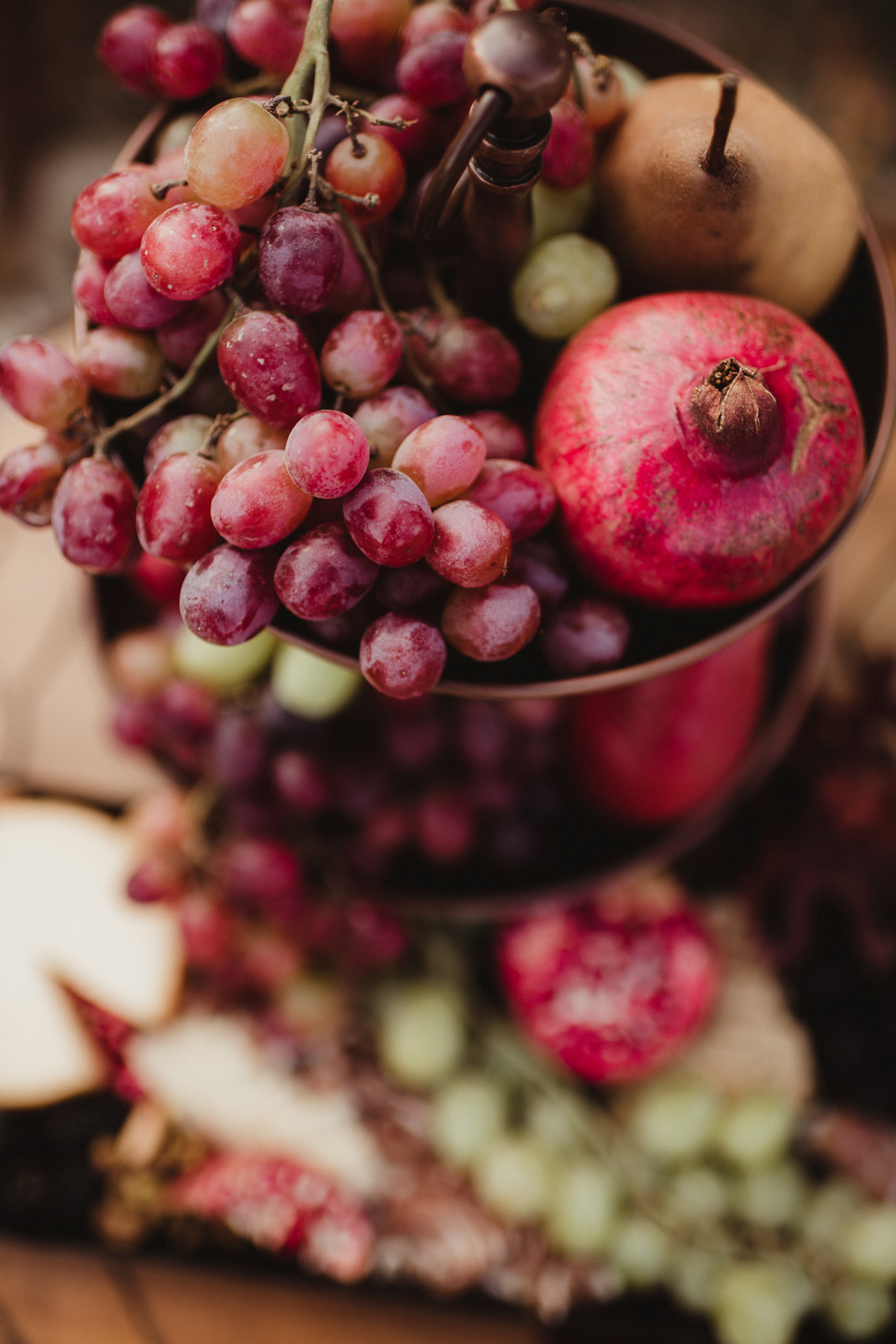 LK Bridal Studio's opulent stationery and signage pieces feature shimmering burnt orange and deep red velvet papers with white ink printing, touches of leather, and gold wax seals. Custom olive oils to send home with your guests as they depart add a deliciously unique touch!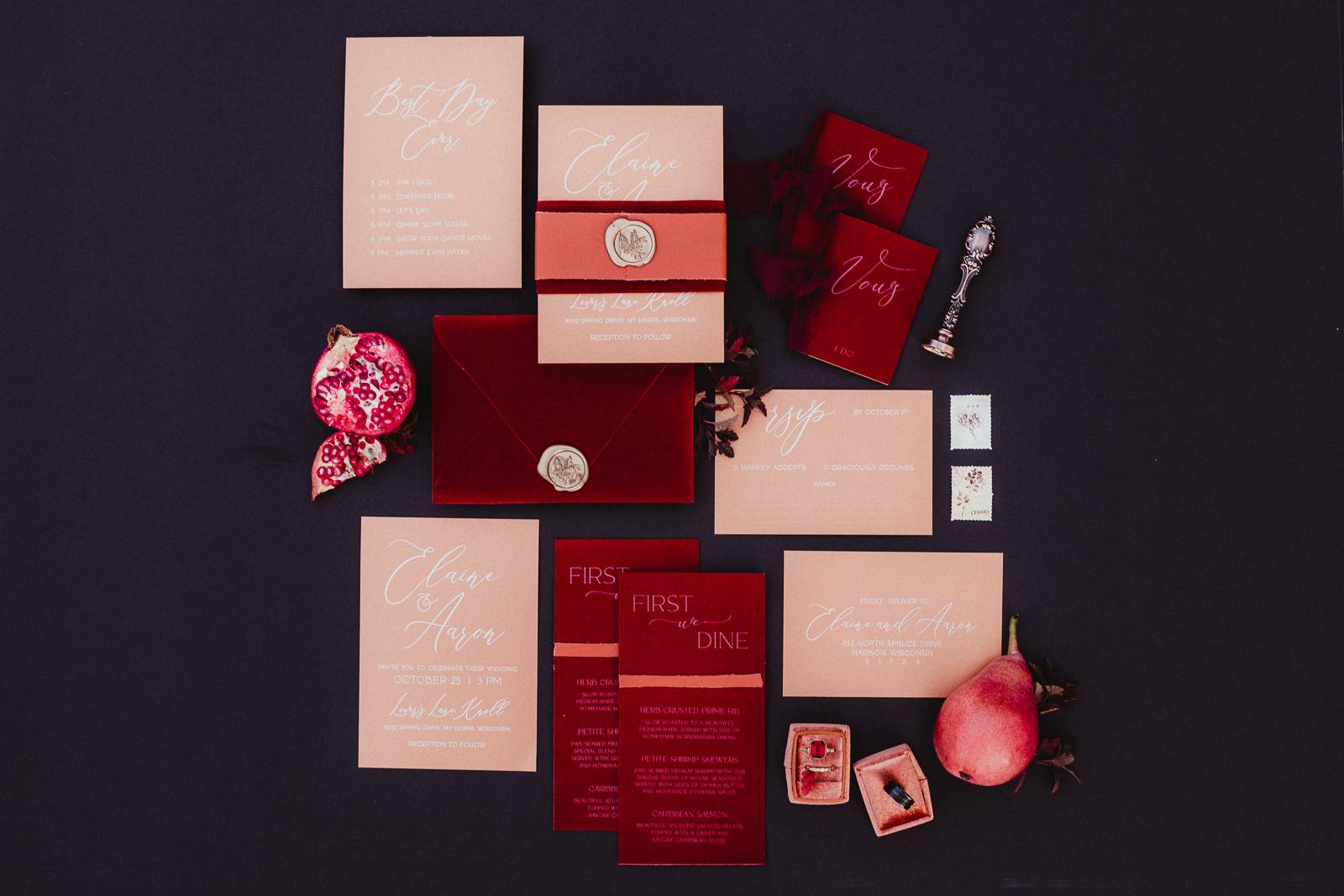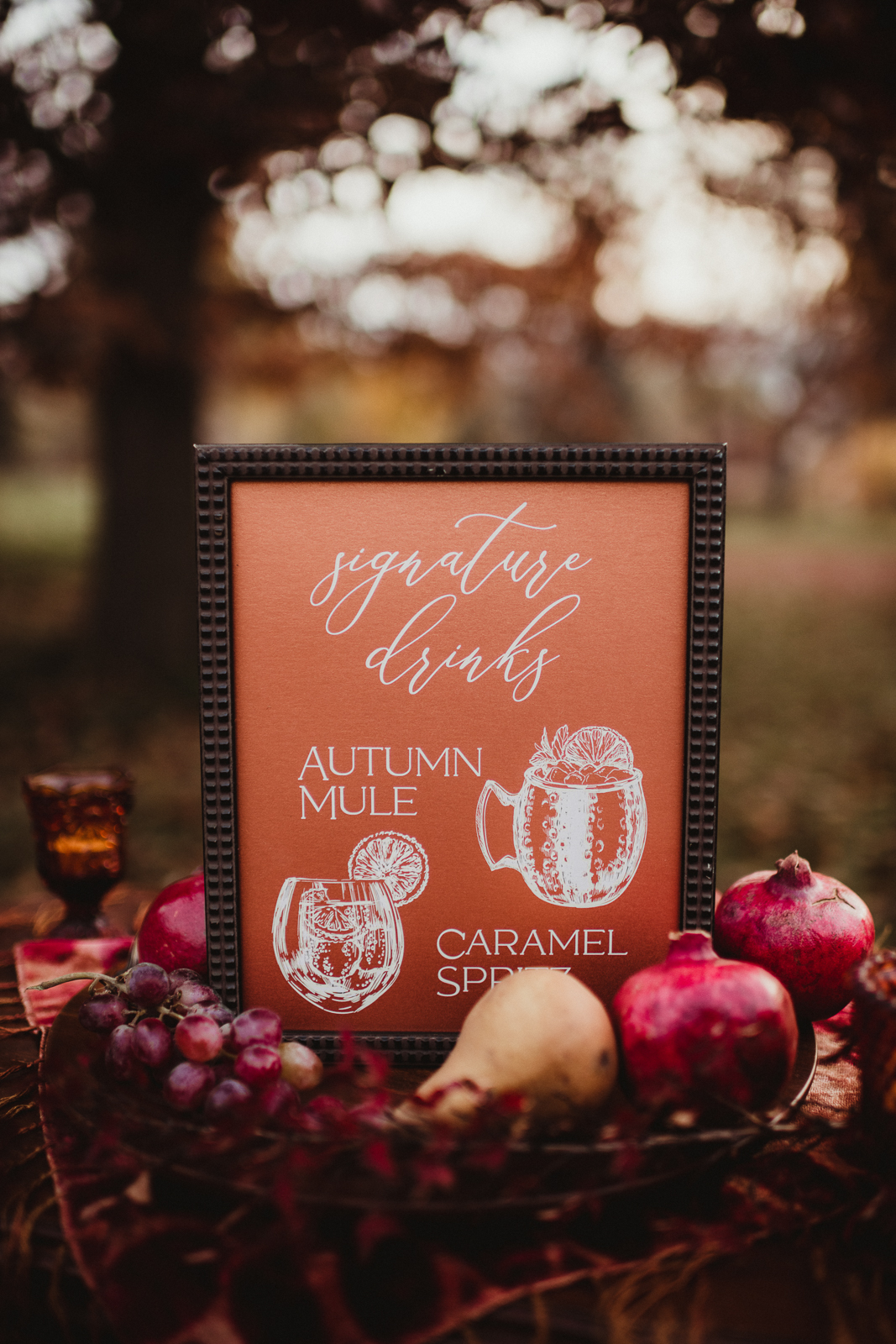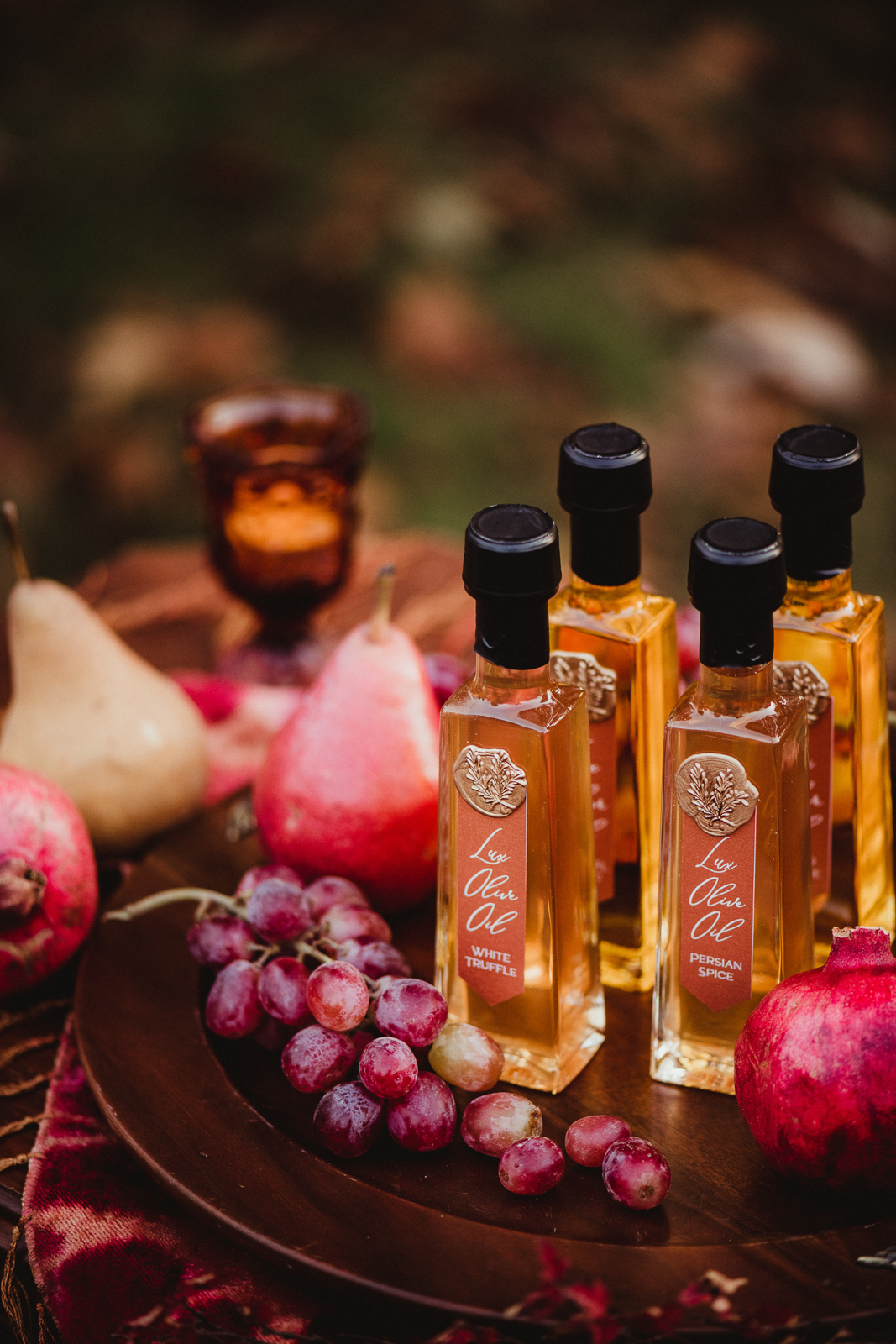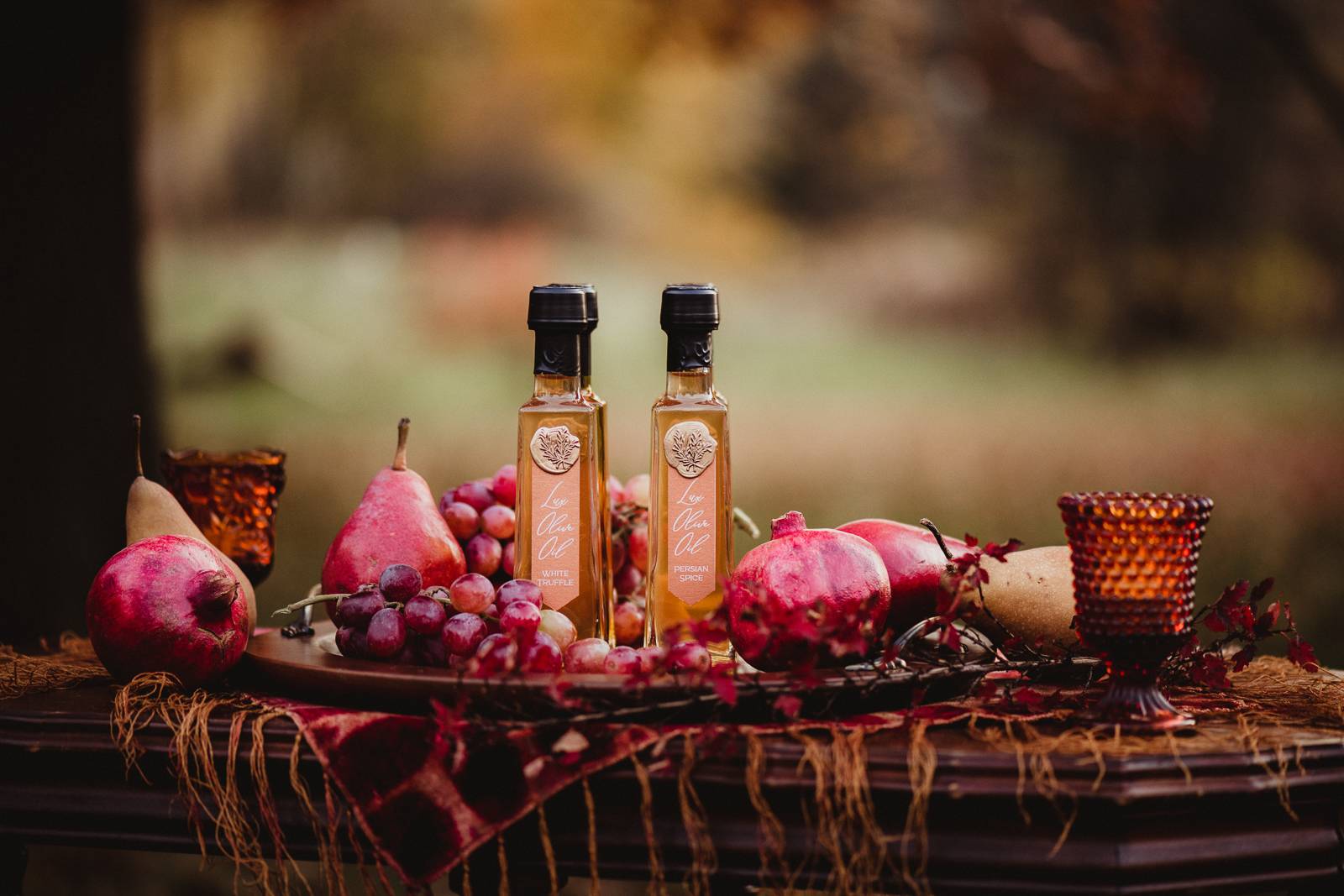 Connect with each of the vendors involved in today's styled shoot by visiting their Vendor Profiles linked below. For more Wisconsin wedding inspiration, head to the WedPlan Madison blog!