You've decided to write your vows, and maybe in your head, you've pictured the process going a little quicker or a little smoother. We're here to tell you that it's okay! You may be sitting down with an idea of what you want your vows to look like or, rather, sound like when you read them to your honey on your big day, but struggling with what exactly you should say. How can you sum up all your love and thoughts for this person in just a few paragraphs? We get it, and we are here for you, friend. Keep on reading for our 6 best tips when it comes to getting started writing the romantic, humorous, and meaningful vows you want to share on your big day.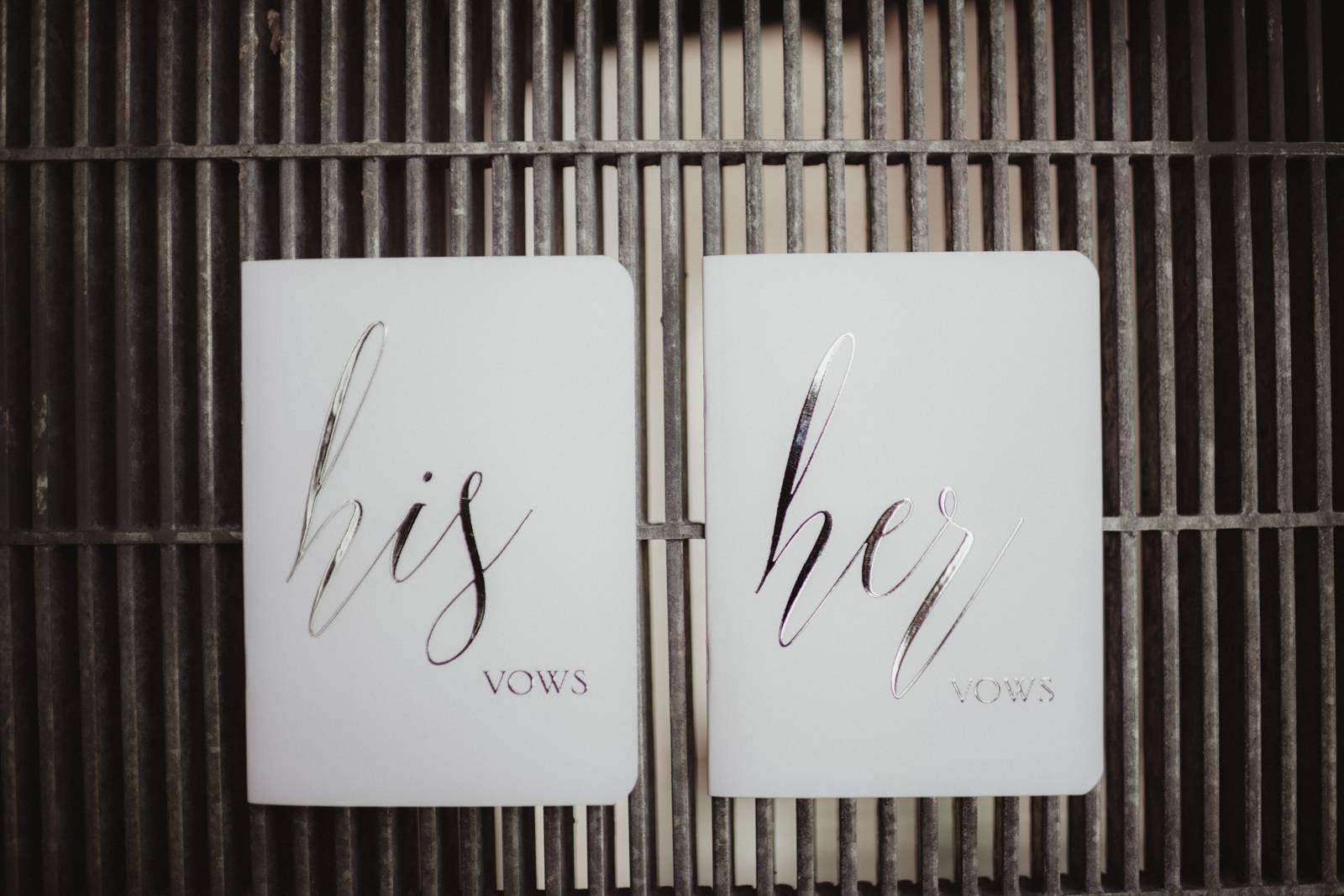 KNOW WHY YOU'RE WRITING YOUR OWN VOWS
This may seem like a no-brainer, but decide if writing personal vows is for you as a couple to communicate what you want best. Maybe you aren't religious, nor a fan of simple civil vows, or perhaps, you're natural wordsmiths; this is the time for you to shine in your own unique words of commitment to each other. Decide as a duo to pen your wedding vows, or to simply let the officiant do the talking for you, and repeat after him or her. There is no wrong way to promise your love to each other.
READ THE CLASSICS
Give traditional wedding vows a read for inspiration! There's no harm in a little help to get you going. Think of the classics as a blueprint or a reference for your vow writing. Rewording the classics in your own individual tone will offer a fresh, personal message. You can pull from them if you feel stuck, as well!
MAKE IT PERSONAL
Let your personality shine while also sharing some personal moments from your relationship. Use stories, jokes, or even movie lines or song lyrics if they sum up what you want to say. Inserting lightness and humor into your vows will calm the nerves between the two of you and serve as some comic entertainment for your guests as well!
KEEP IT SHORT
We get it; there is a lot to say about the person you love and are about to promise your love too. Sometimes, though, intentions can easily get lost in length. As a good rule of thumb, we say try to keep your vows to a maximum of 2-3 minutes.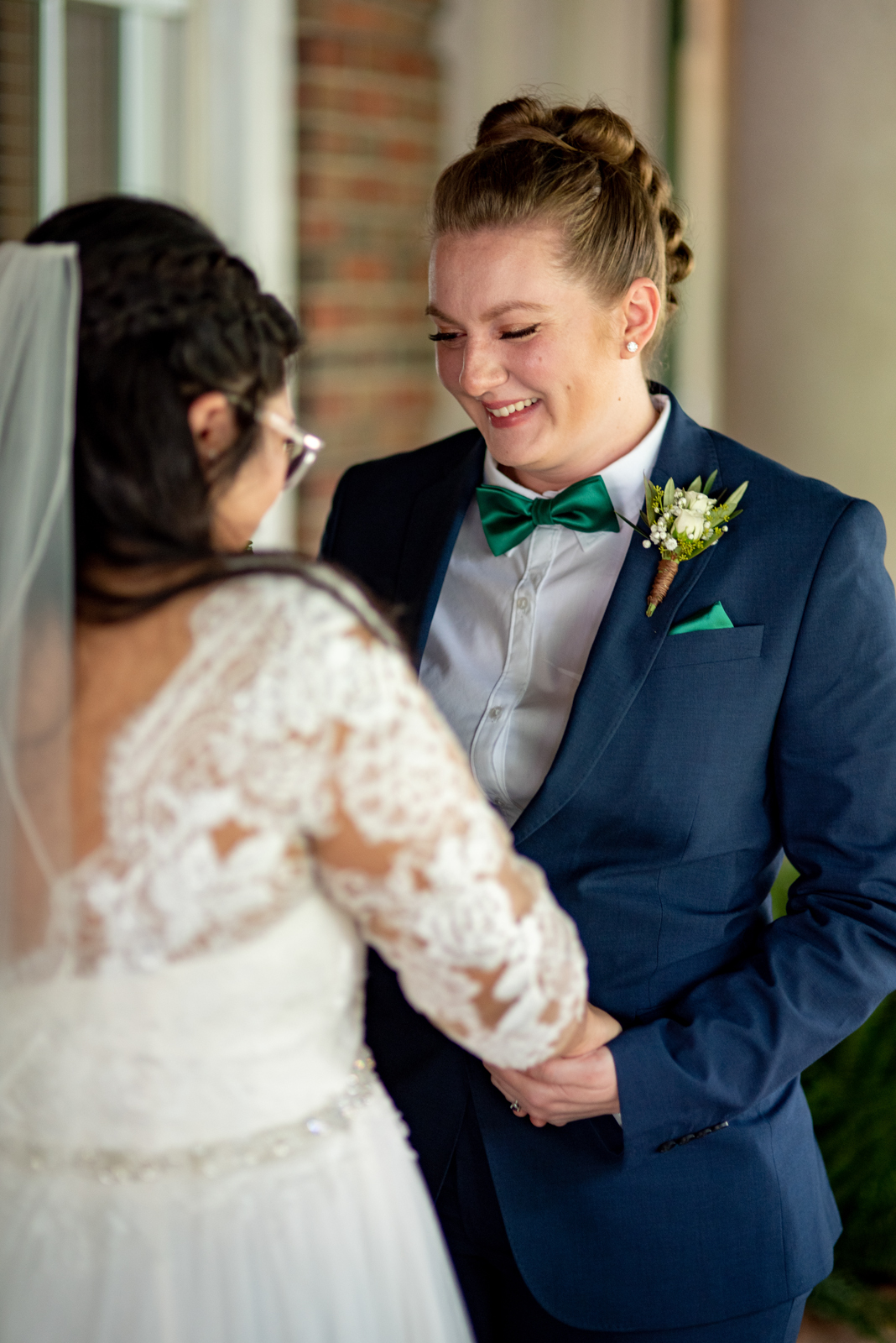 VULNERABILITY IS A VIRTUE
Even if you aren't overly romantic, it may be nice to surprise your partner with sensitive touches that make your vows feel unique from any other time you've professed your affection. Maybe there are some things you really appreciate about them or notice that you haven't said to them out loud. Your vows may be a great time to express those feelings.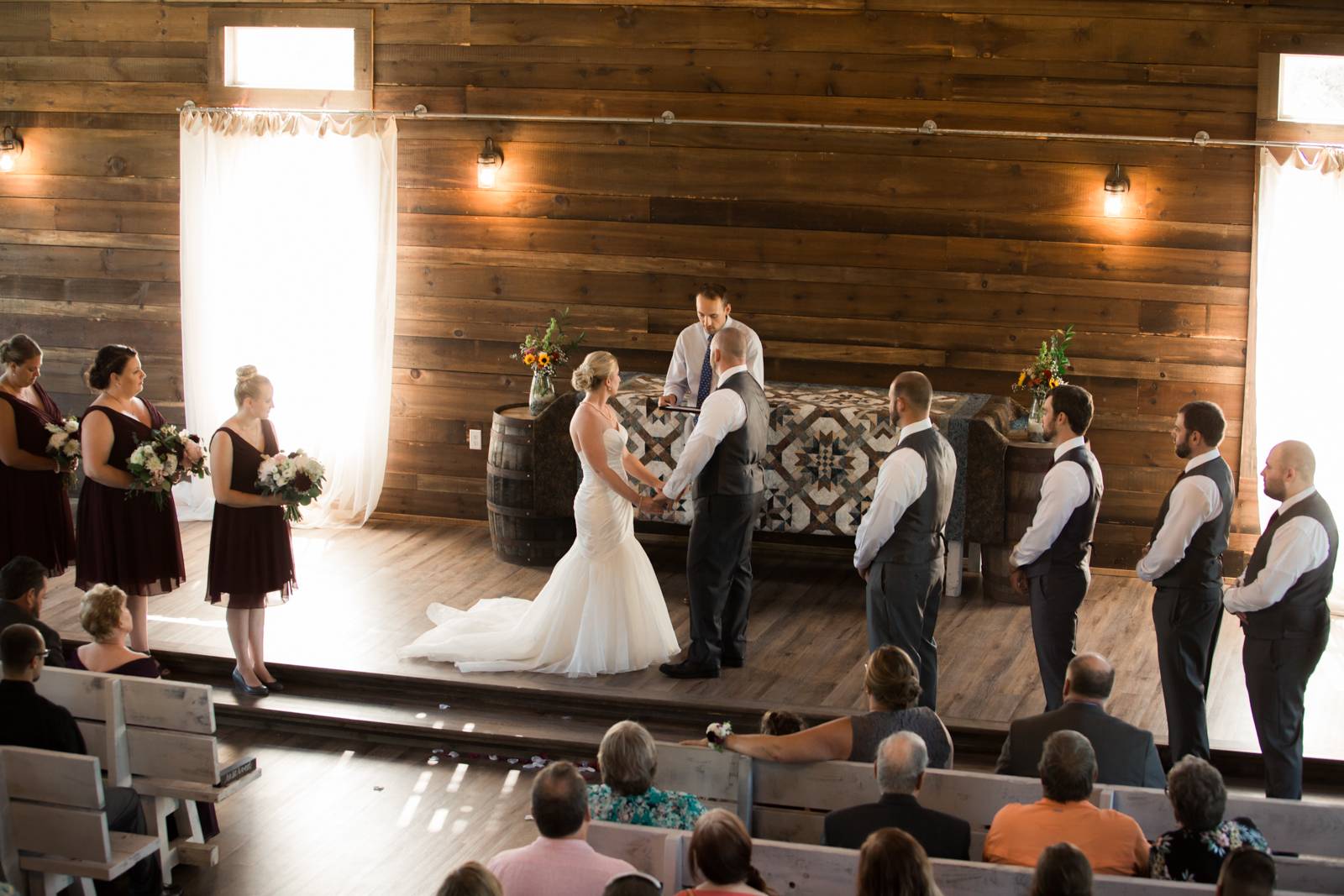 INSERT A LIST OF PROMISES
A vow is a promise, after all. Think of how you want your marriage to look and the ways you want to love your partner. Decide what traits you want to characterize your marriage, and vow to give all you have developing those in your relationship for the rest of your life.