Vineyard weddings sure make our hearts flutter. Why? Because when you combine a day celebrating love AND filled with local Wisconsin made wine, does it get any better? This natural rustic and casual fête at Over the Vines Vineyard & Wine Barn - think a mix of wine barrel cocktail tables, handmade wood planter boxes, all white linen tables and fresh floral pretties by Blooms by Brandi all aglow in a sunny Wisconsin summer day. Luckily for us, East Elm Photography captured the day of the couple's beautiful outdoor ceremony, indoor barn reception and it's all right here!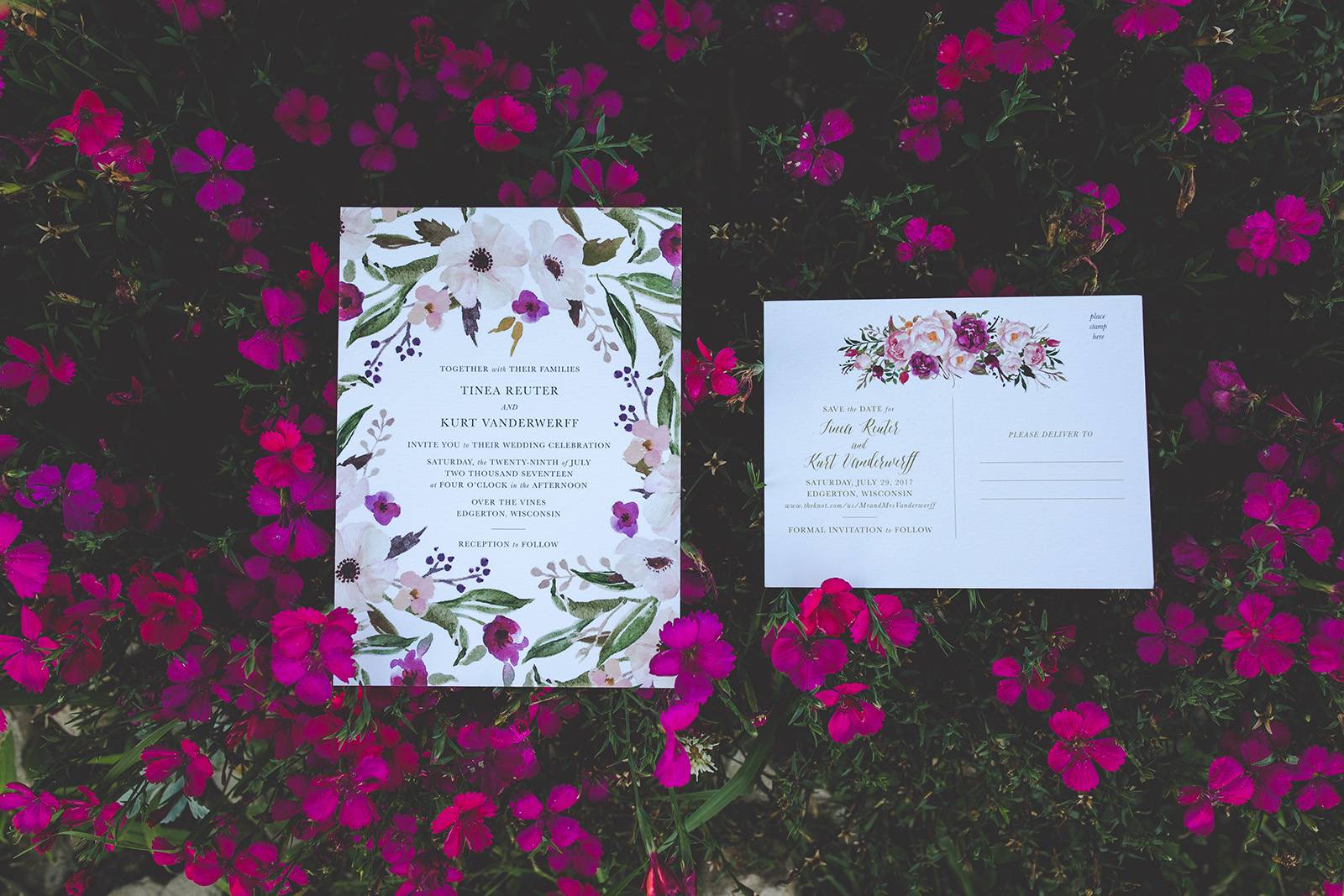 WEDDING DATE: 07/29/2017

HOW DID YOU MEET? My husband was a student at UW-Platteville at the time and I was in school at UW-Madison, but I was born and raised in Platteville, WI. I was on my spring break and went to Nashville, then came home for the remainder of my break. I came home from a long drive and one of my friends wanted to go out for her birthday. Although I was exhausted from a long weekend in Nashville, I decided to help her celebrate, thinking it was going to be "just another night". Still in my Nashville attire, including my cowgirl boots, Kurt spotted me from across the bar. Ironically he was roommates one summer with my best friend's boyfriend now husband, so we were able to strike up a conversation instantly (how didn't I meet him earlier then?!). We both went back to school but never lost touch. My parents starting noticing I was coming home more and more, of course, to see them, but also there was someone else that was causing me to drift home more frequently - that being my husband today.
TELL US ABOUT YOUR PROPOSAL: We went to Madison for our anniversary weekend, Madison having a special place in our hearts, and planned on spending the day on Lake Winnebago; however, rain was in the near forecast. We decided to take kayaks out and the further we got out, the harder the wind picked up. We decided we should start paddling back, going into the wind this time. I was floating away into the marsh and Kurt was trying to direct and guide me, trying not to show my frustration.
We get back and go to lunch and the sun started to shine. We decided to go back to the water and fish. We fished for a while in the first spot and then we decide to go to a different area. Kurt told me to go get the other tackle box in the car because apparently there were more lures that he needed. So we walked in toward Madison's botanical gardens looking for a quiet, quaint location, and we found a tranquil spot, and it was beautiful - all the noise was drowned out by the water flow and the rocks. Even before we were entirely settled, Kurt cut his lure into the water. He asked me to go into the bottom of the tackle box to get him a new lure, I opened it up and there on the bottom was a sign that says, "will you marry me?" handwritten, in cute bubble letters. I turned around, the tackle box nearly collapsing down the rocks, and me trying to maintain my balance on the unsteady rocks, there Kurt was down on one knee. Of course, I said "yes!" However, that wasn't the only surprise for the day. He told me I couldn't tell anyone until after dinner, which I never thought anything of it, just agreed and spent the day in the arms of my fiancé.
We get ready for dinner and go to the Old Fashioned, our favorite and most meaningful restaurant to us in Madison. To give some backstory, our families being from opposite sides of the states, our parents had never met each other; however, they are what we hold near and dear to our hearts, and I couldn't be more thankful for Kurt to see the meaning of family like I do. We walked into the Old Fashioned, being a Saturday night it was very busy, Kurt said he was going to go put our name in. He came back, thinking we would leave for a bit to wait for our table, he grabbed my hand and walked me to where I saw both of our parents there, having a cocktail and officially have met. That was the moment, I broke down even more into tears. Not only did they know all along, they were supposed to witness the proposal until the rain in the forecast. At dinner, Kurt's mom had printed the pages of emails and directions that Kurt had given them for this amazing day. The original plan was to propose near the capitol and he had the exact bushes our parents were supposed to hide in. He had a "plan B" in case it rained, and that is how he did it. That night, we spent with our parents and to this day they still talk about the joy and fun we all had. No, we may not have a picture of our proposal like many couples do because of the plan B; however, if I had the chance to pick the proposal, I would put rain in the forecast every time because I wouldn't change the intimate moment for the world. Being near the water in a secluded area because in that moment we only had each other and that was all we needed.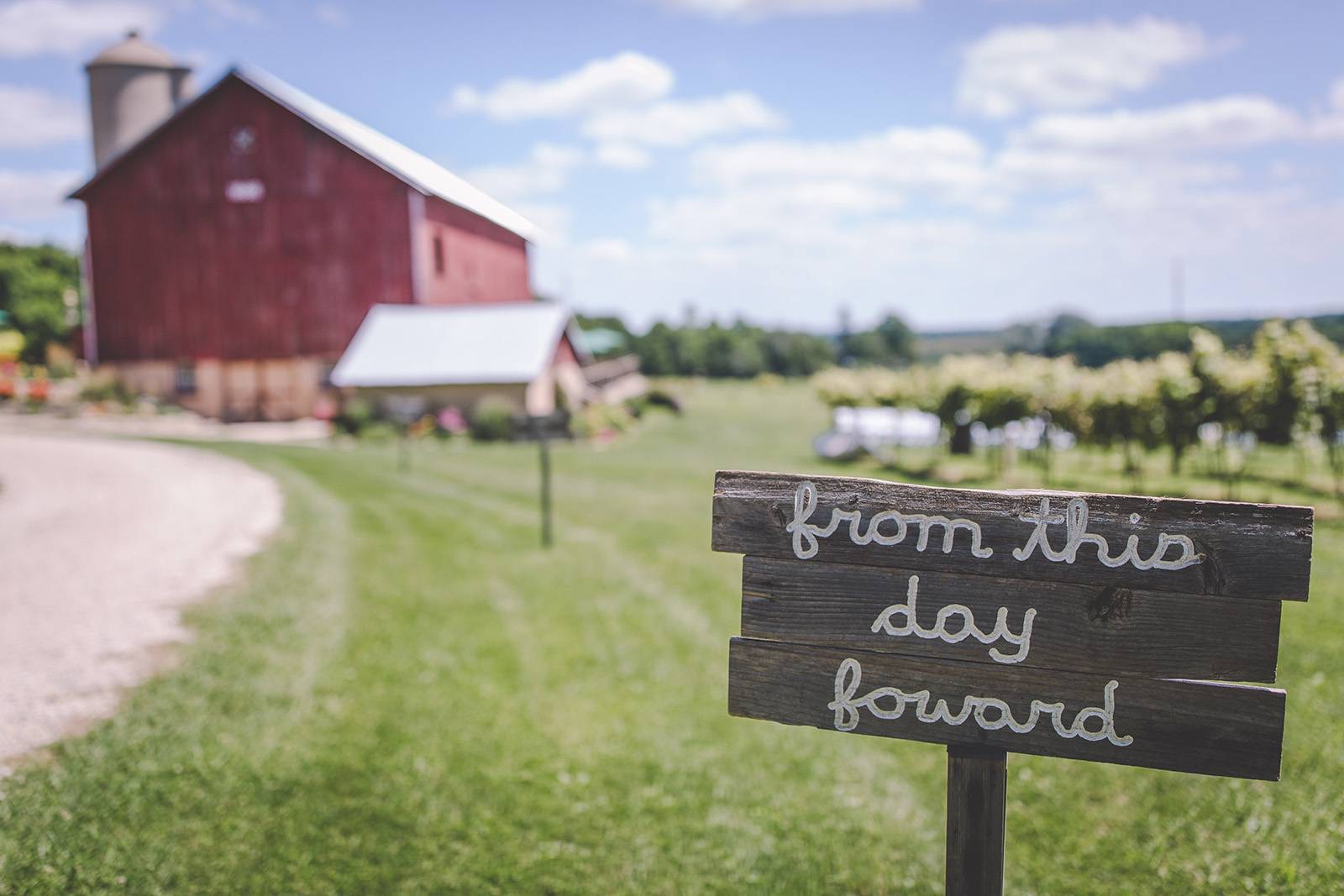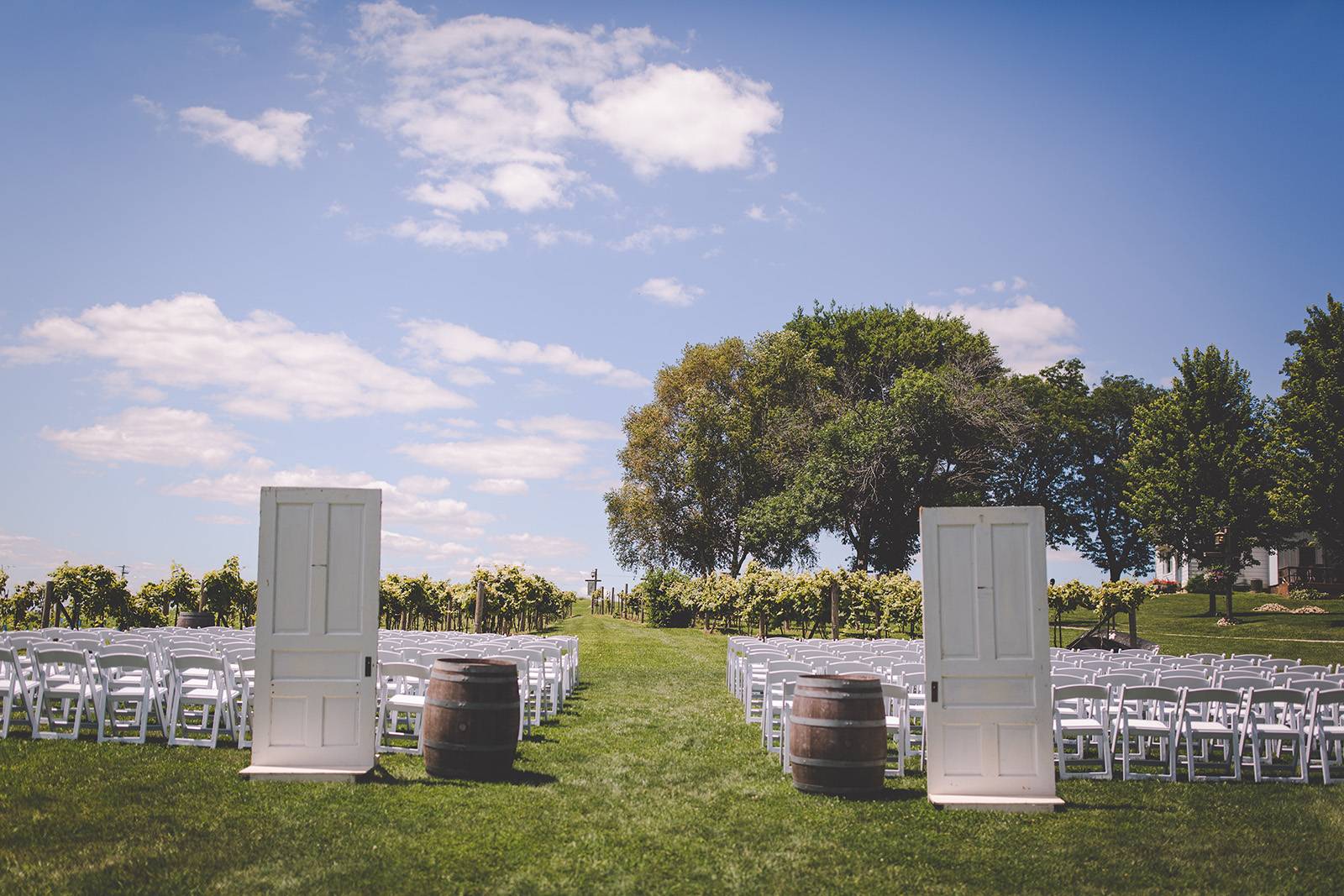 WHAT WAS YOUR WEDDING COLOR PALETTE? Gardenia, white, grey, gold, & natural greens.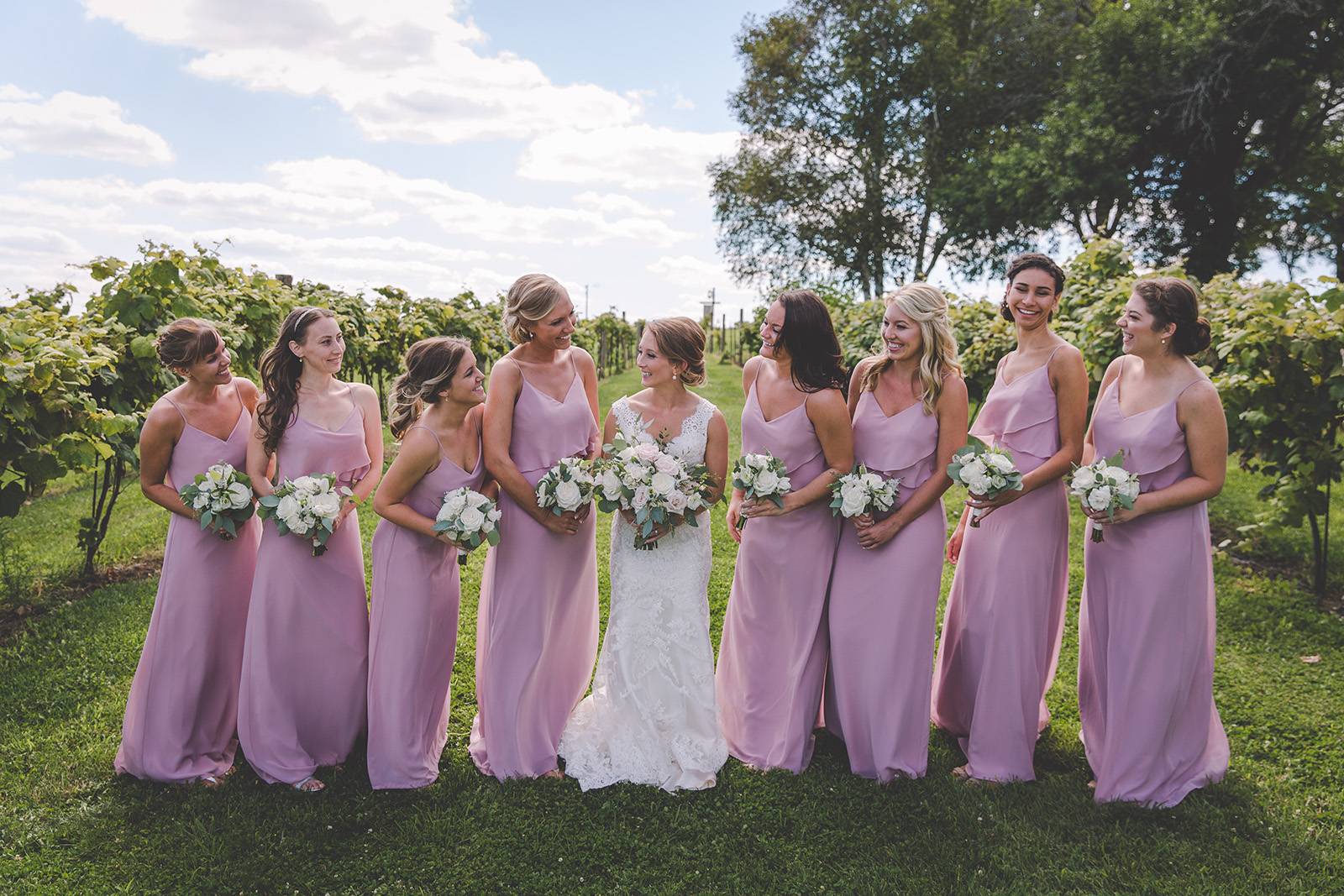 DESCRIBE YOUR WEDDING FLOWERS: A handmade creation of overflowing greenery anchored with touches of white and gardenia.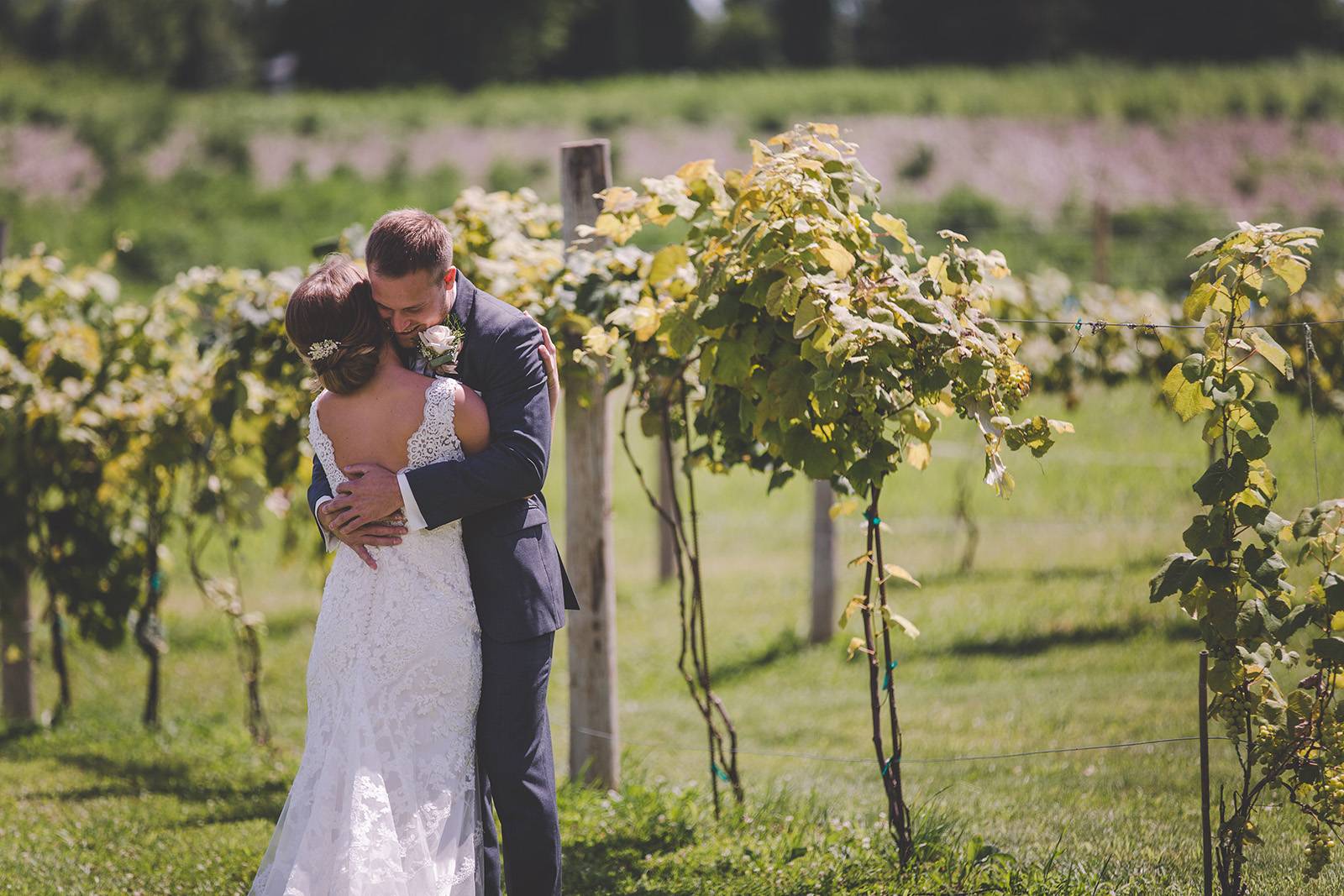 WHAT WAS YOUR FAVORITE MOMENT FROM YOUR WEDDING? My favorite moment from our wedding was when I was walking up to Kurt for our first look and seeing each other for the first time that day. It allowed us to have a calm and intimate moment to ourselves, overlooking the beautiful valley at Over the Vines. It provided us a moment together to appreciate and be thankful for every moment that brought us to this day right before the guests arrived.
TELL US ABOUT YOUR DRESS: Deciding on my wedding dress was one of the hardest decisions I made the whole wedding process. I needed the dress to be PERFECT and classic for myself and for what Kurt could remember what his bride would look like forever.
My dress was full lace, had thicker straps, a medium-deep back, and it that laid fitted to my figure. It was elegant and timeless.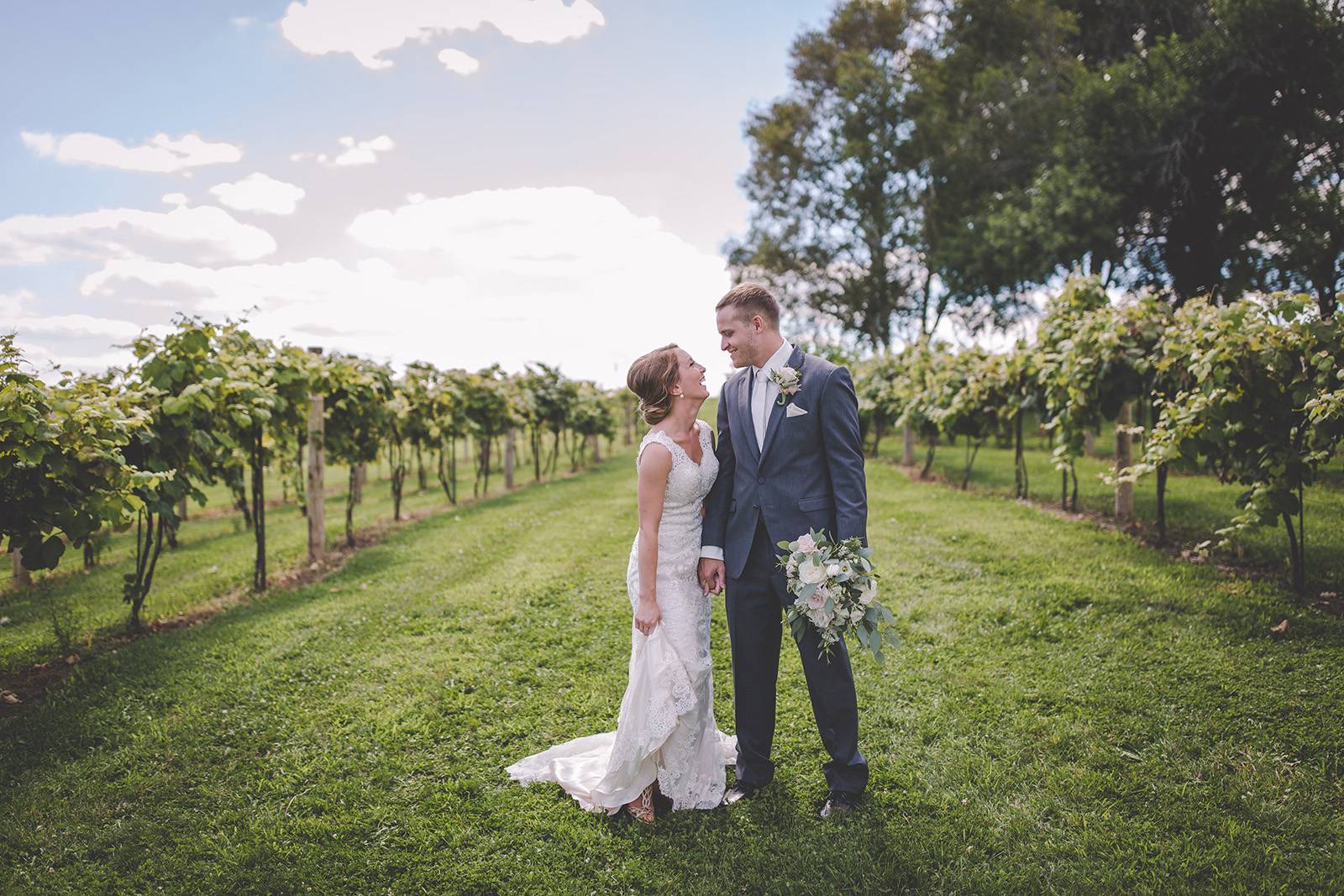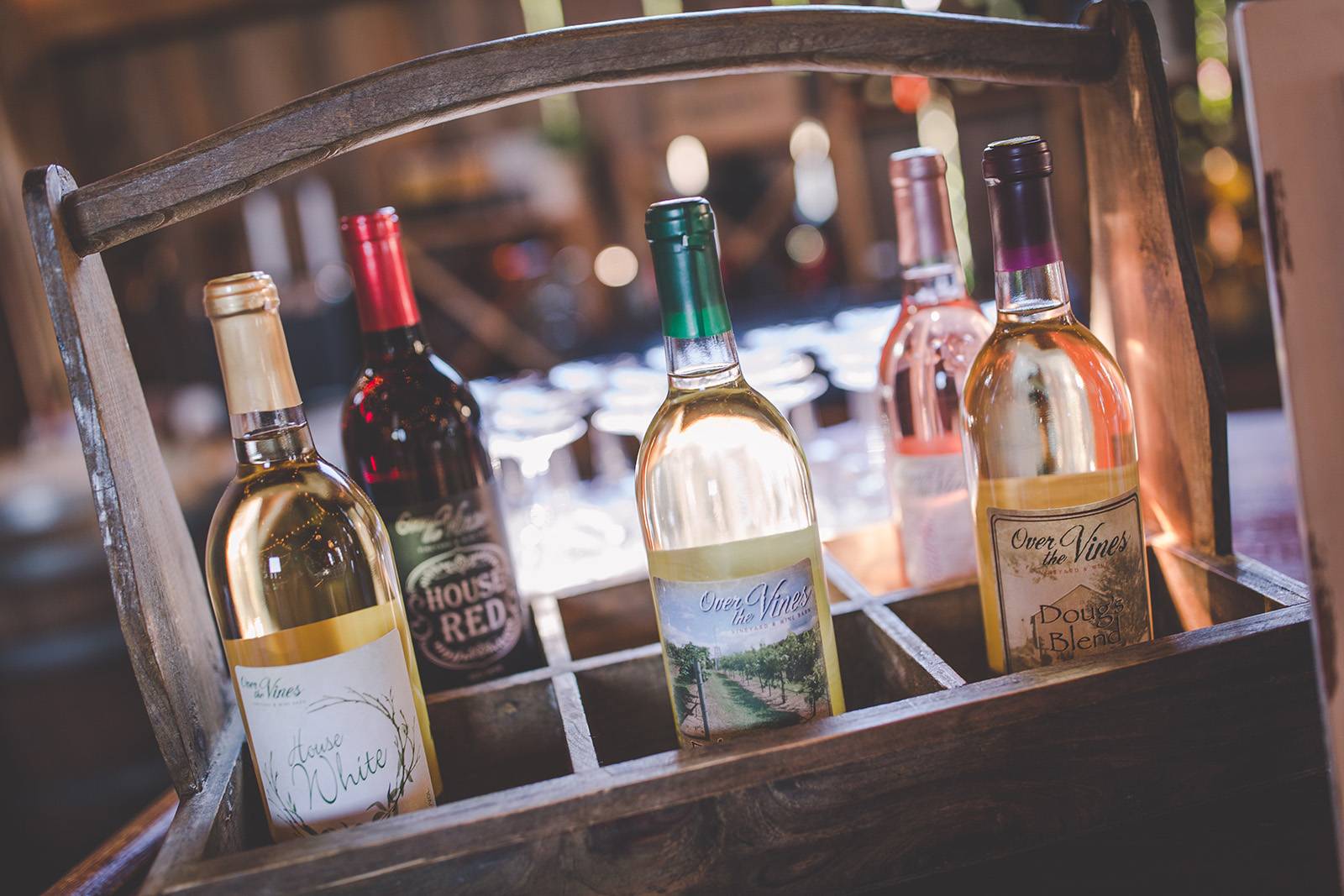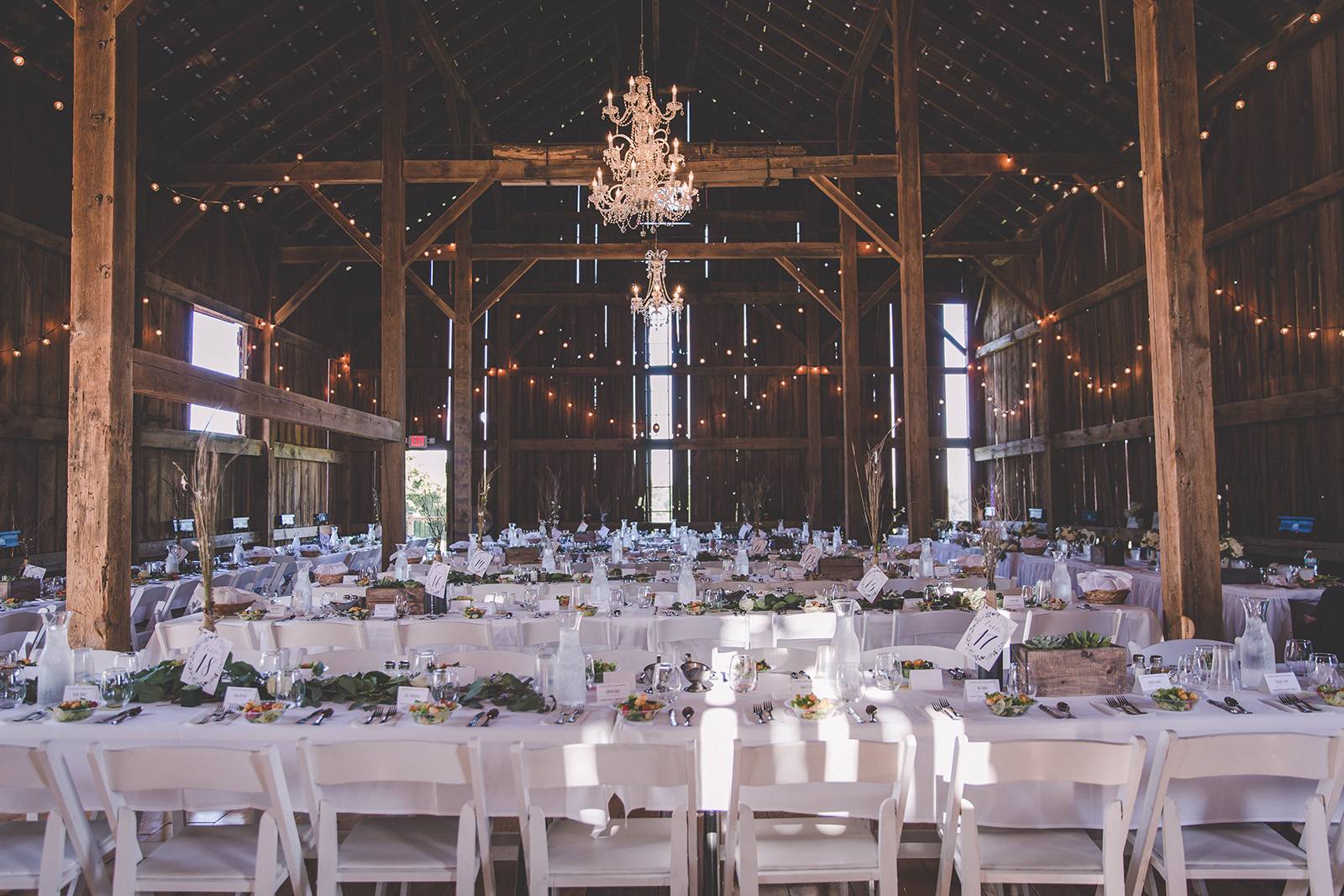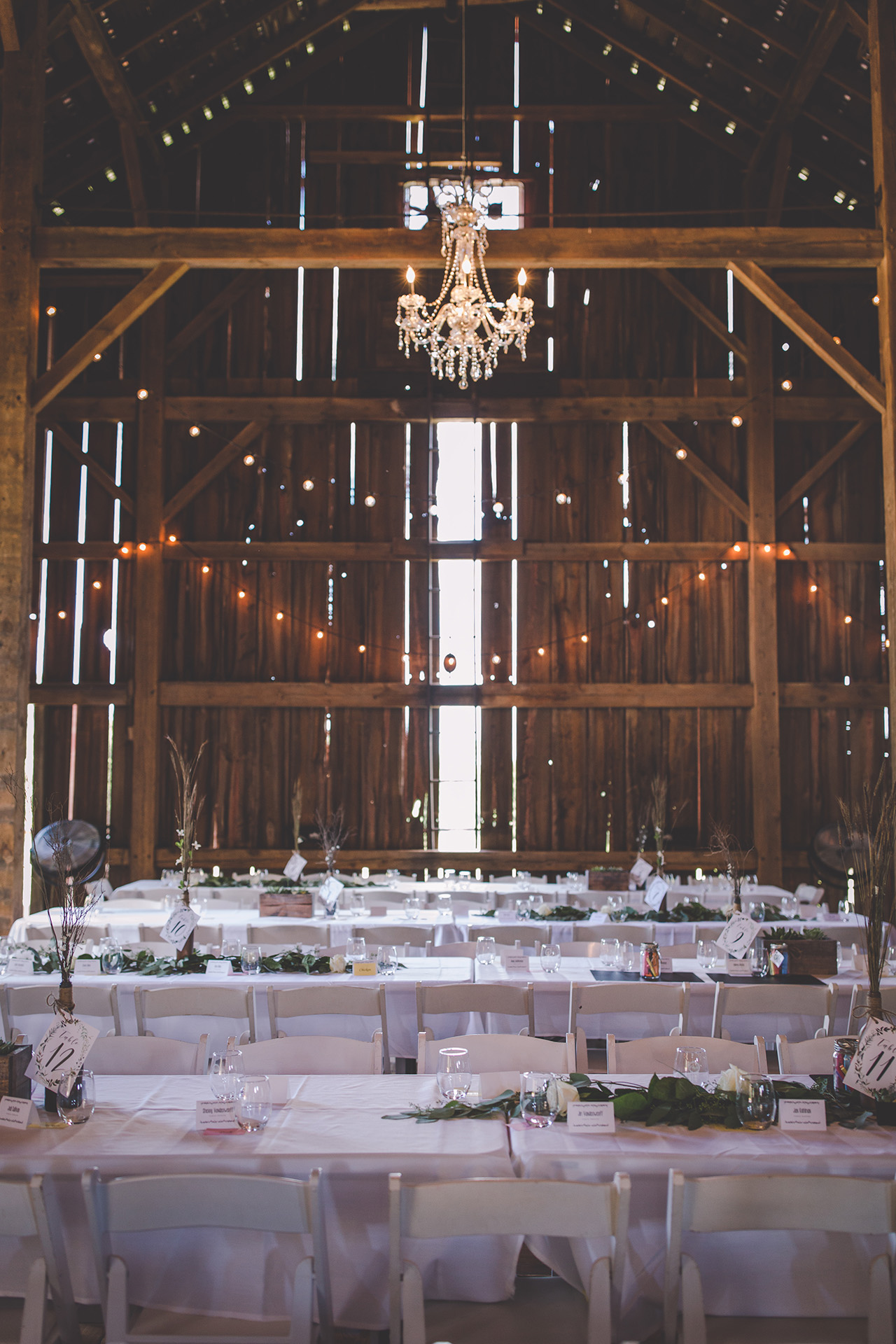 WERE THERE ANY PERSONAL TOUCHES OR DIY ELEMENTS? Kurt loves woodworking, so we decided to make our own succulent planter boxes. Lately, I have been into DIY rustic crafts, so I stained and white-washed the boxes. I ordered the succulents off of a family-owned business online and we planted them ourselves.