Spring has sprung, and we are celebrating this special season of hope, awakening, blossoming, and love with this floral-filled picnic in the prairie vintage-inspired styled elopement shoot.
Captured by Erika Diaz Photography, the heart behind this creative shoot was to provide a visual of what having a personalized, intimate elopement could look like rather than a traditional wedding route. She created a stunning yet comfortable, unhurried environment that highlights the couple's love story and personalities and allows them to soak in every moment, every detail. "I believe that the couple makes each detail of their day sing when it's personal and something filled with meaning," she says.
Simple, indulgent love stories inspired this gorgeous shoot, and the hearts of each vendor involved were poured into it! "Sometimes, when we slow down and soak in the moments, real beauty has the opportunity to shine, and I think that's what happened here," Erika says.
Featuring Sunborn Gardens, B. Beauty Bar, Ivelisse Designs, and Bakken Company Films, slow down with us and cherish the love and beauty in each detail below.
A unique acrylic. elopement announcement is the special touch that kicks off this gorgeous shoot adding beautiful detail alongside this golden resin mold from Ivelisse Designs!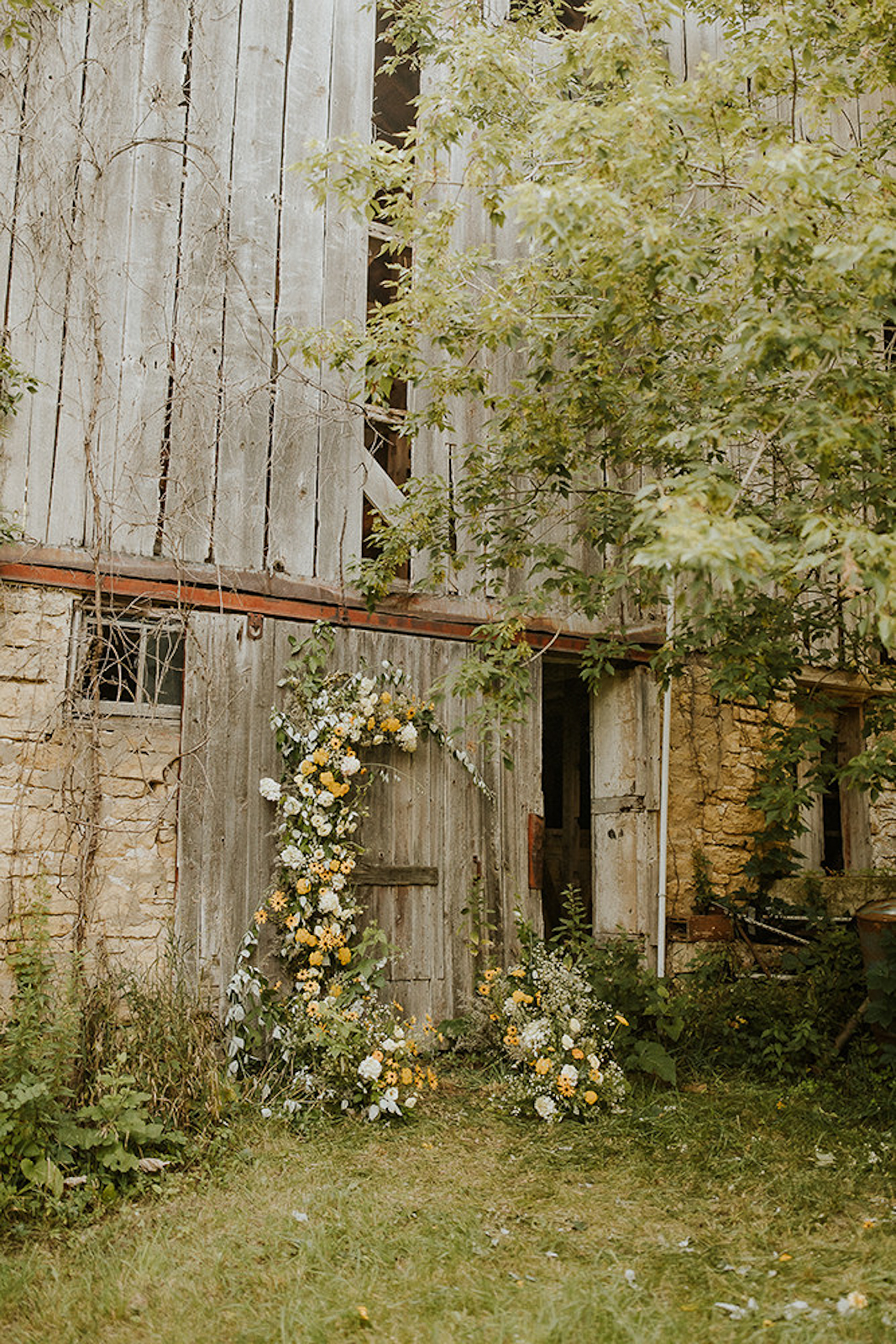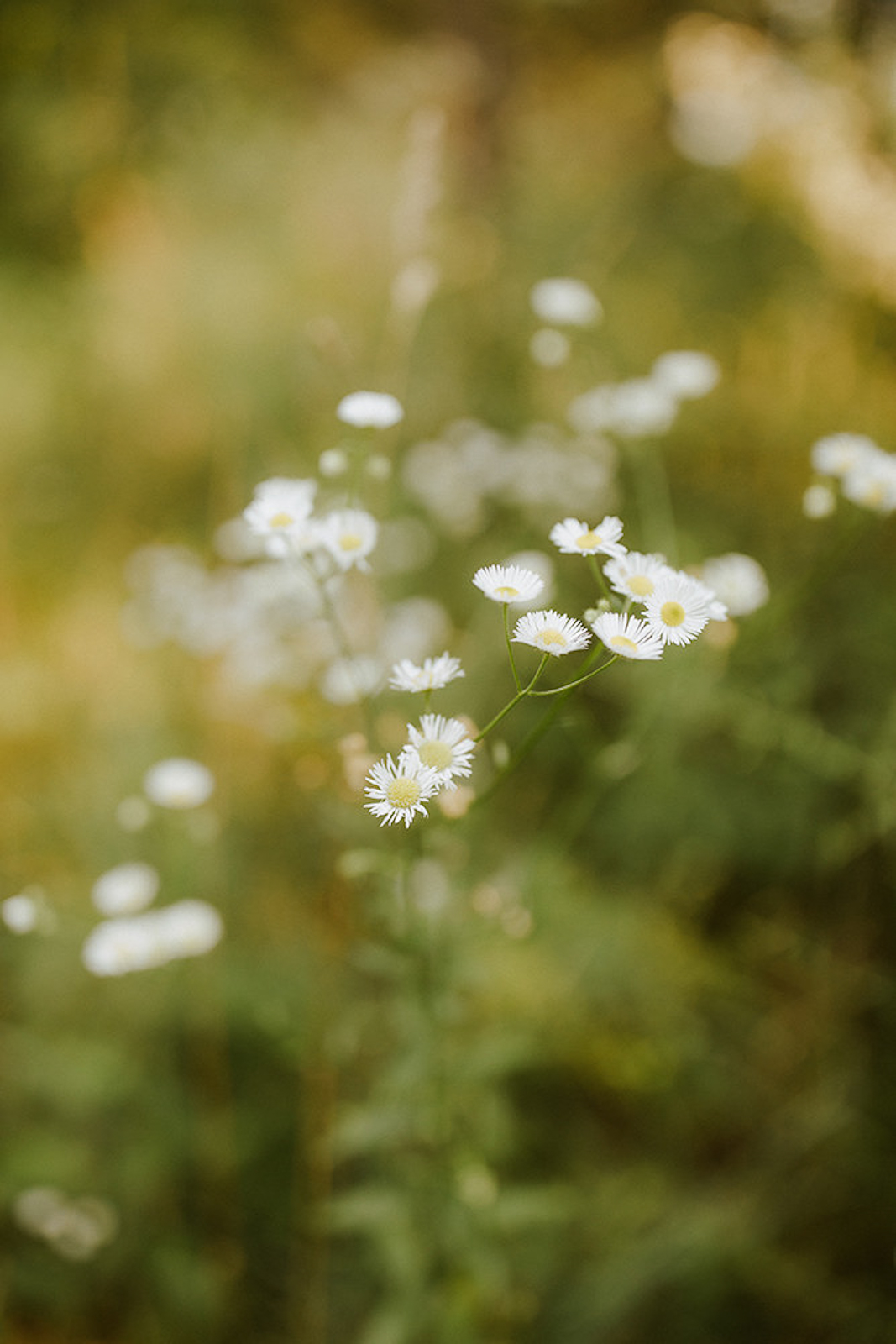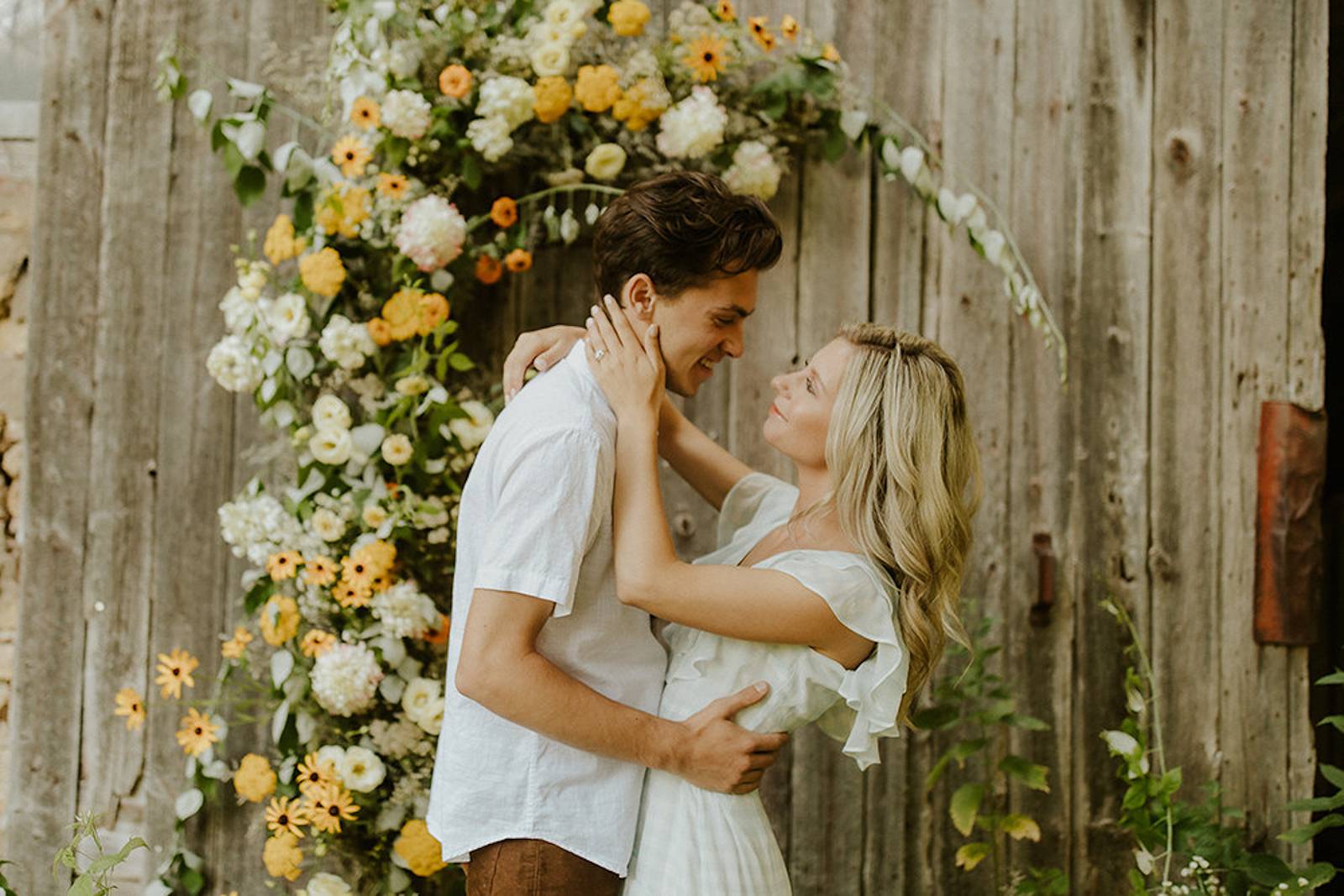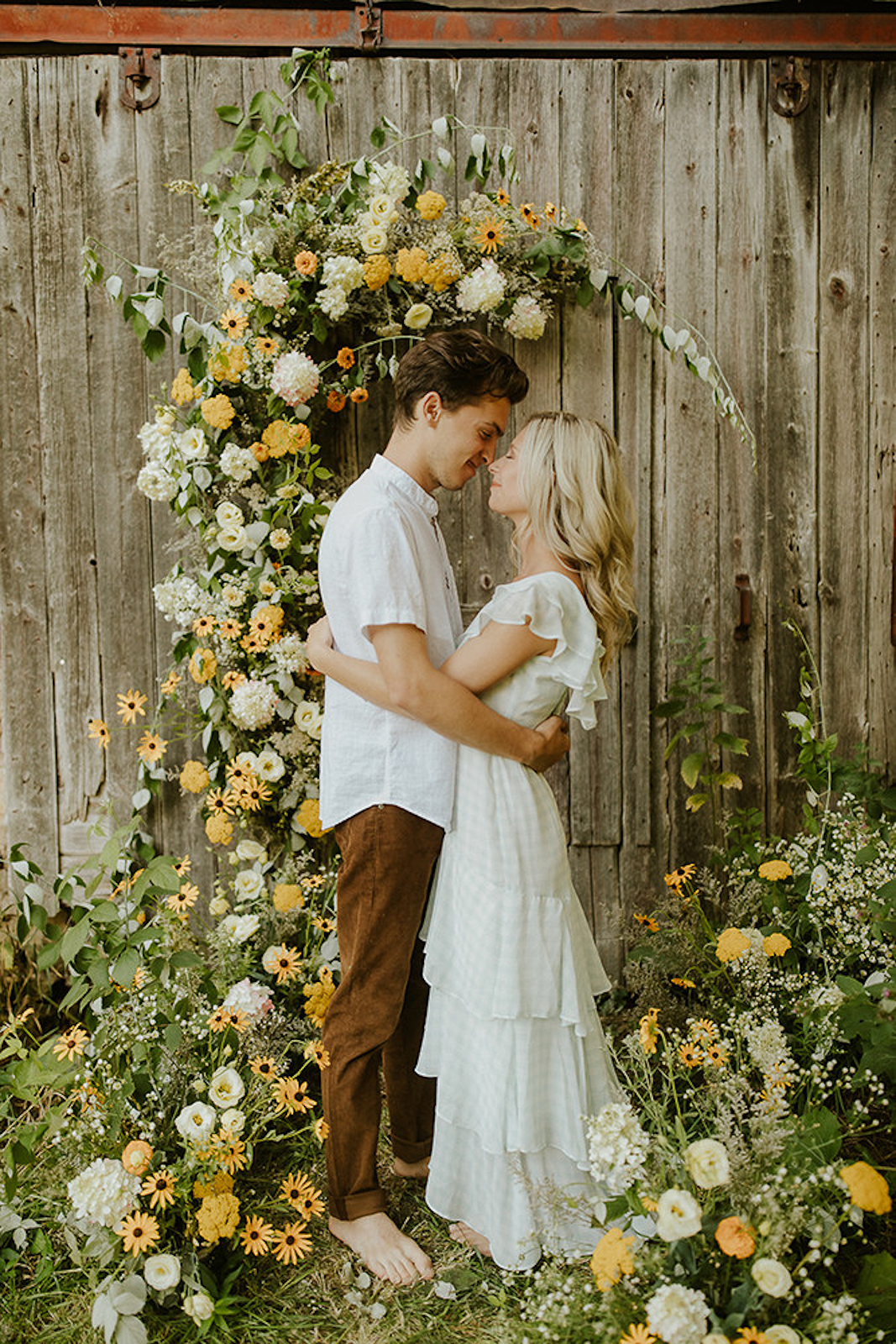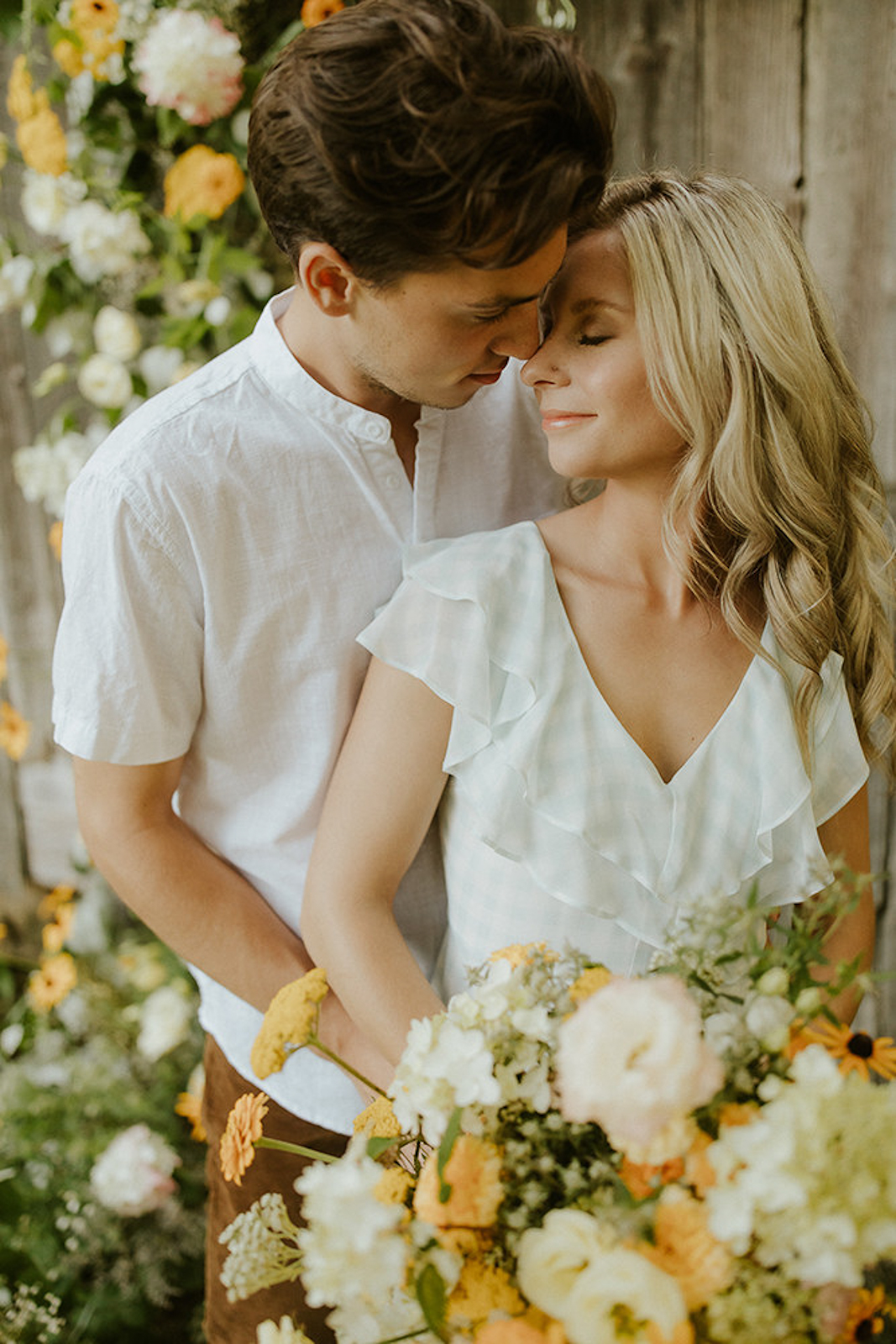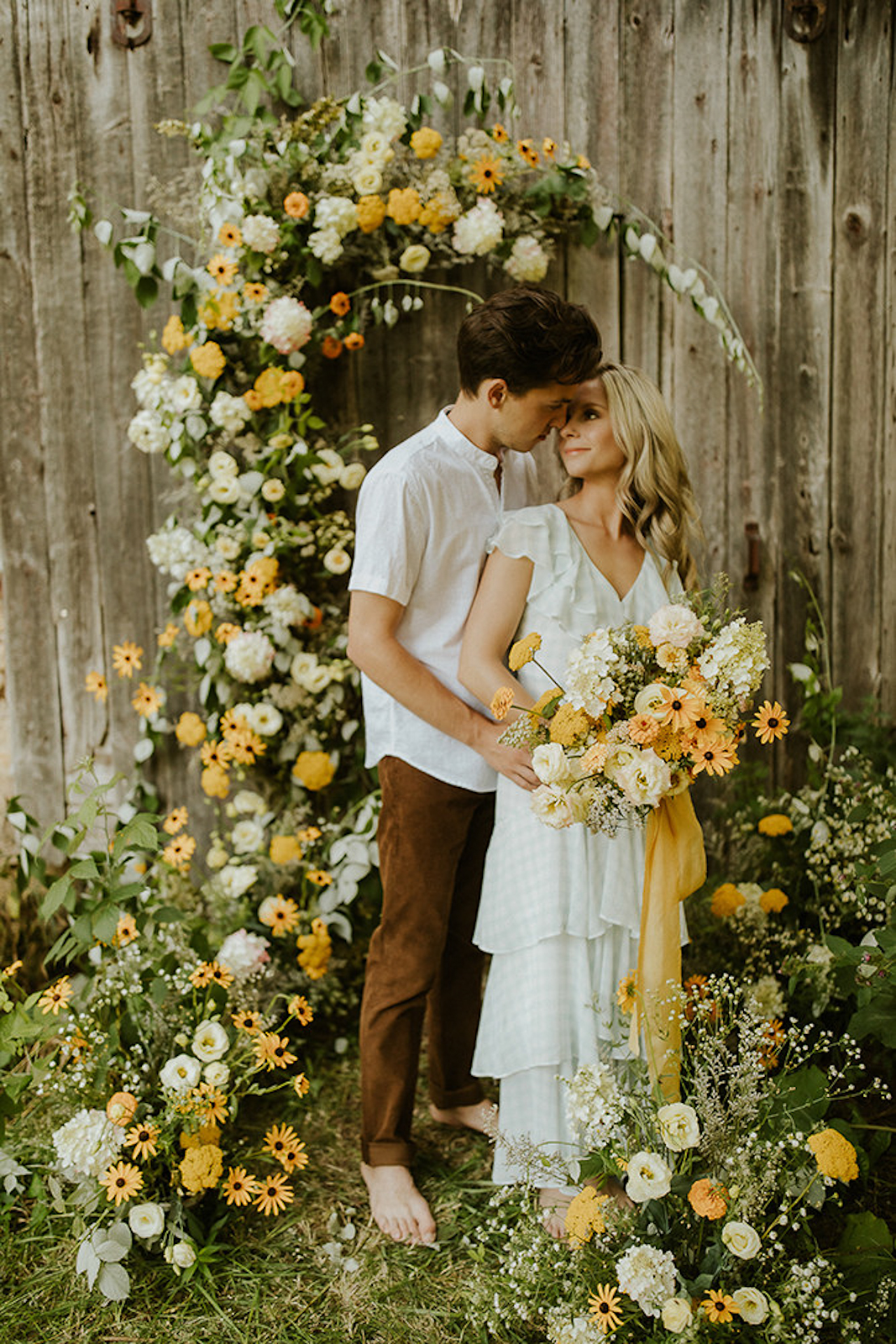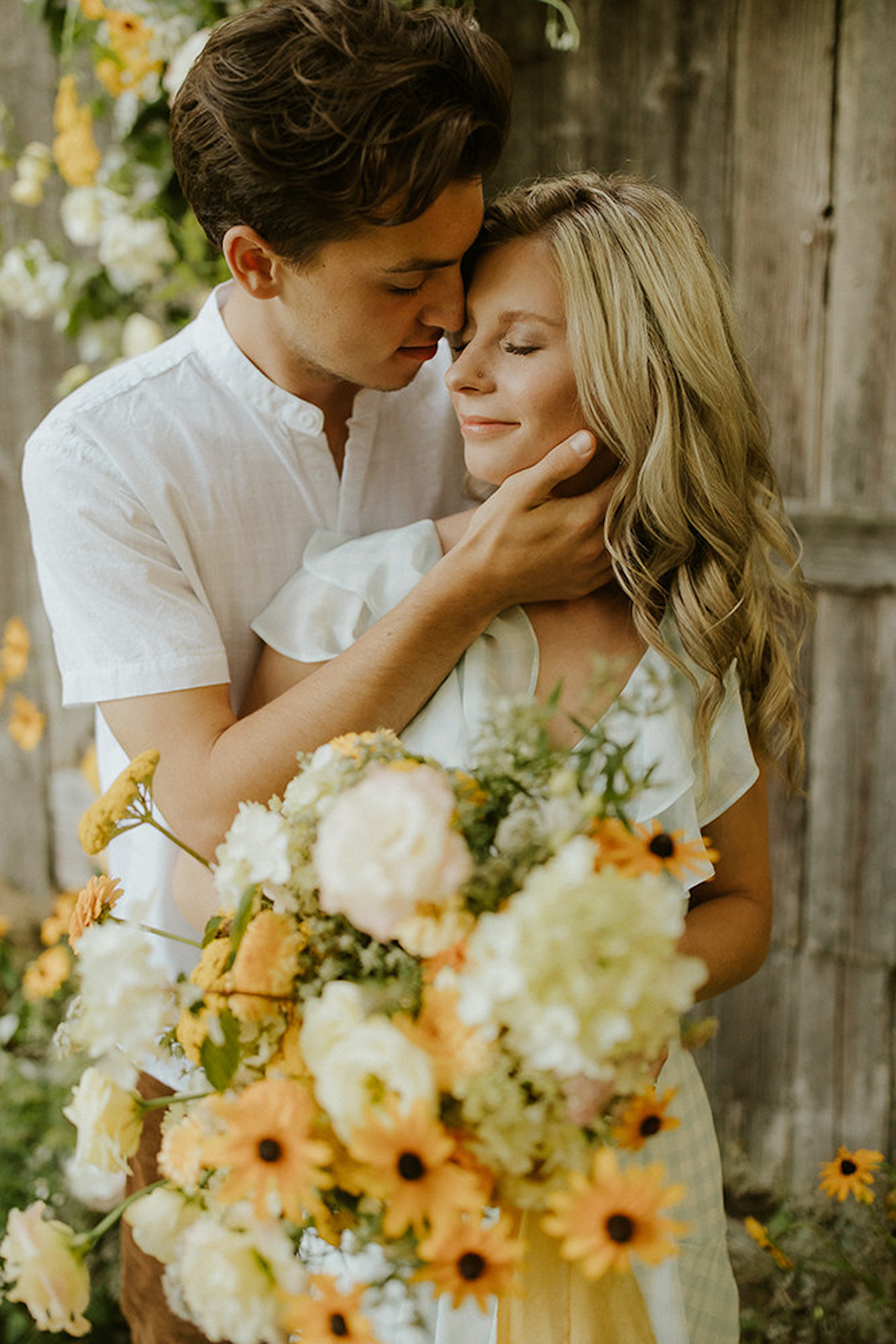 These incredible, delicate, yet bold statement florals are truly the highlight of this prairie picnic elopement! We're transported into a dreamy spring garden with each perfectly placed bloom. Lisa from Sunborn Gardens created something seriously magical for this stunning shoot!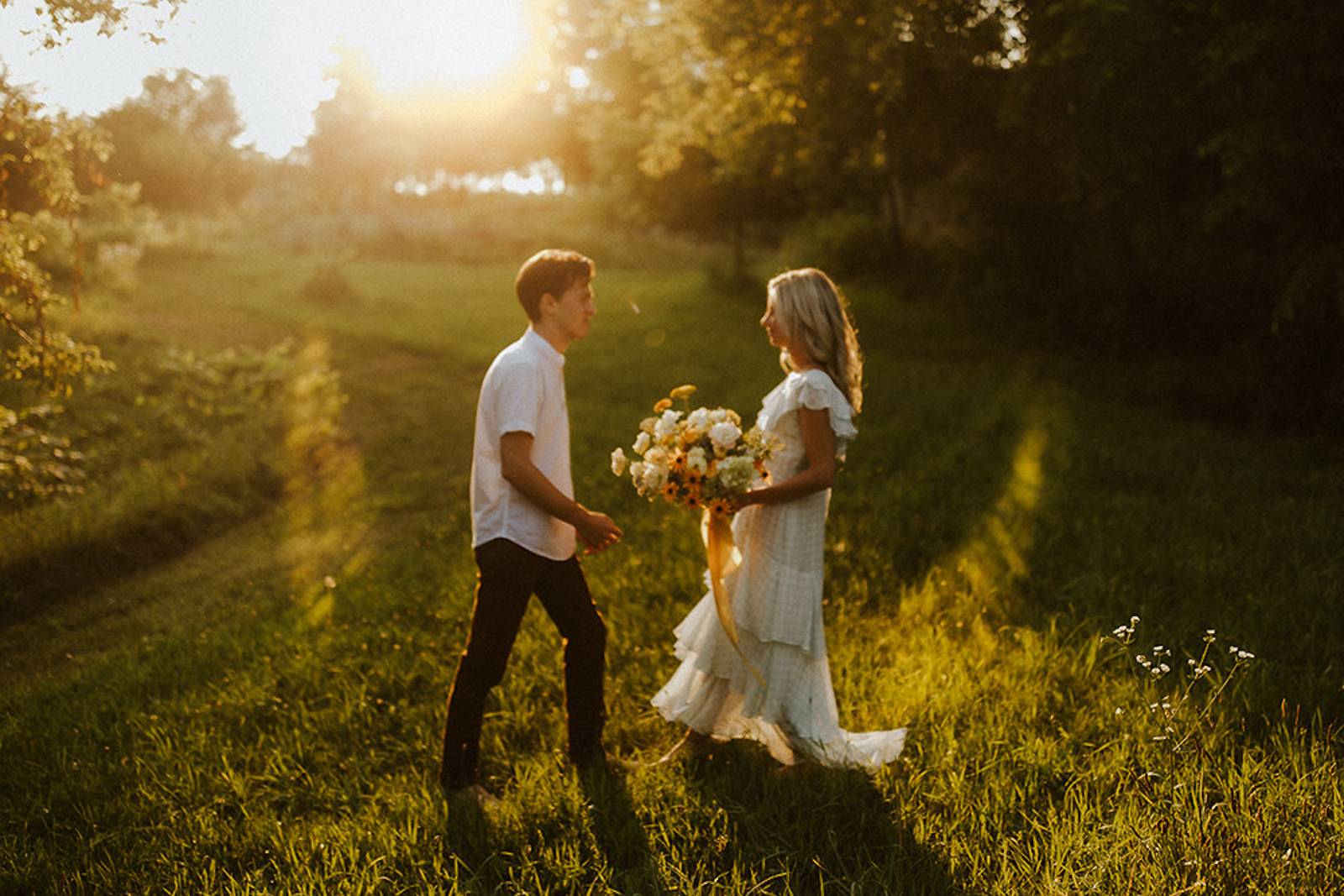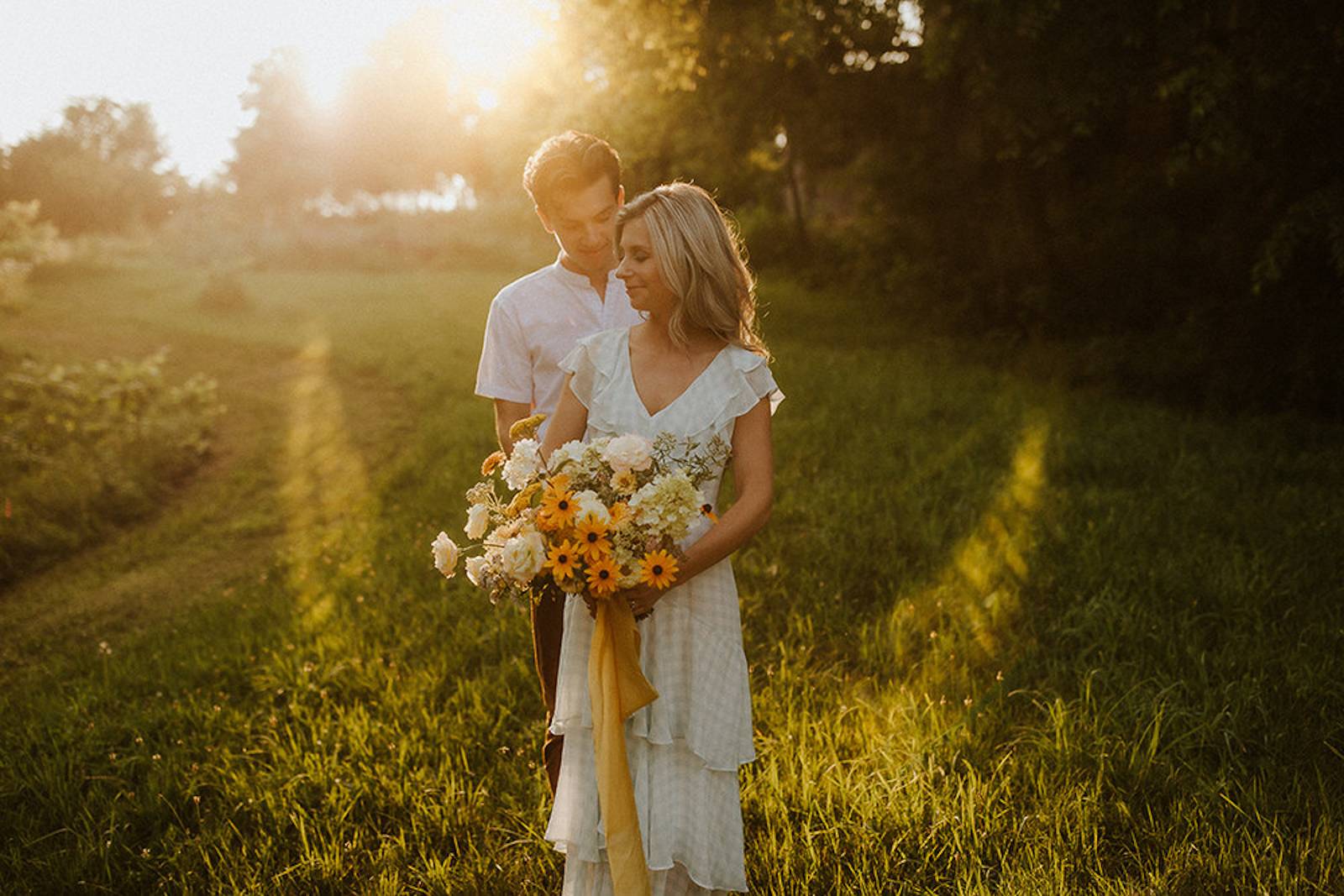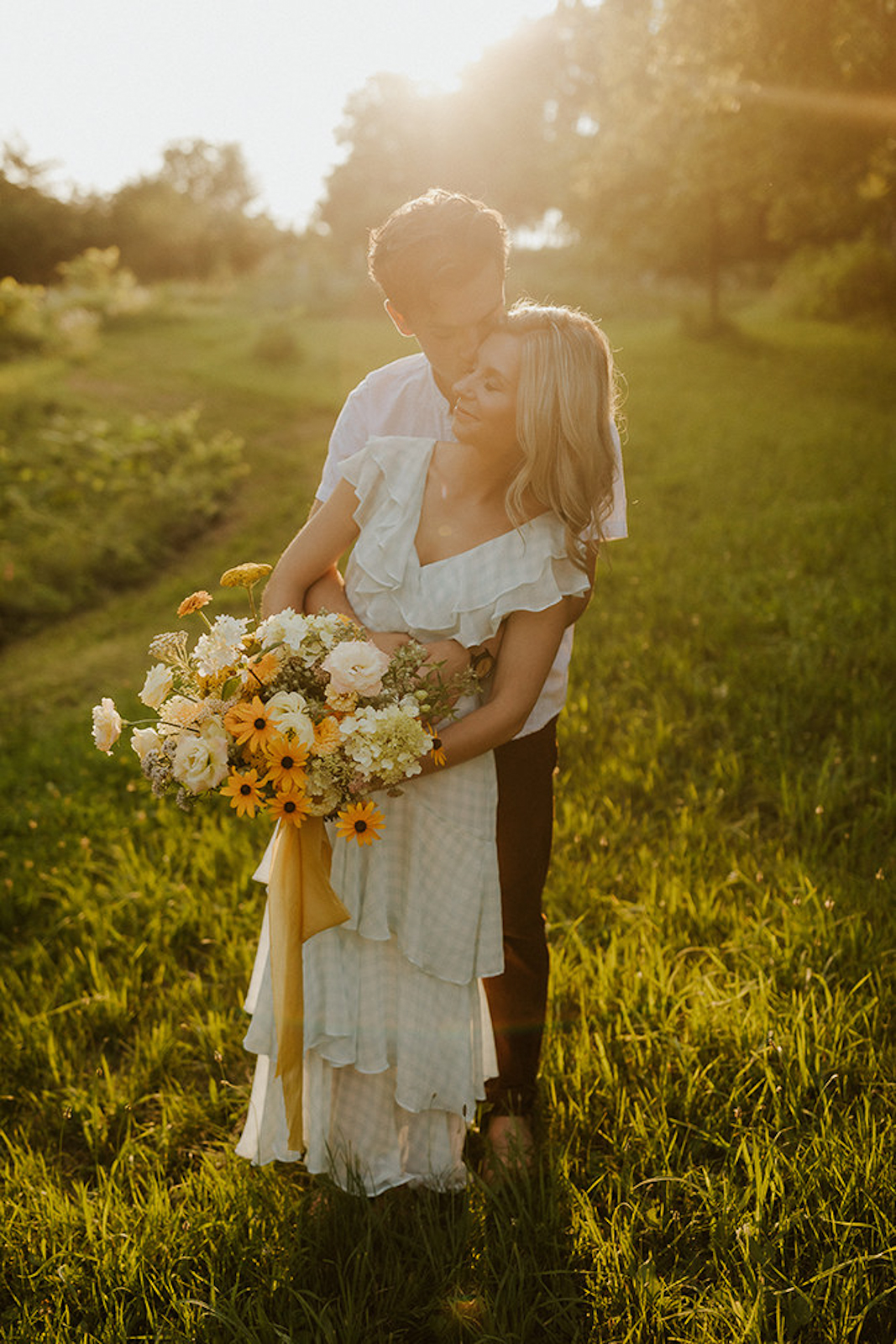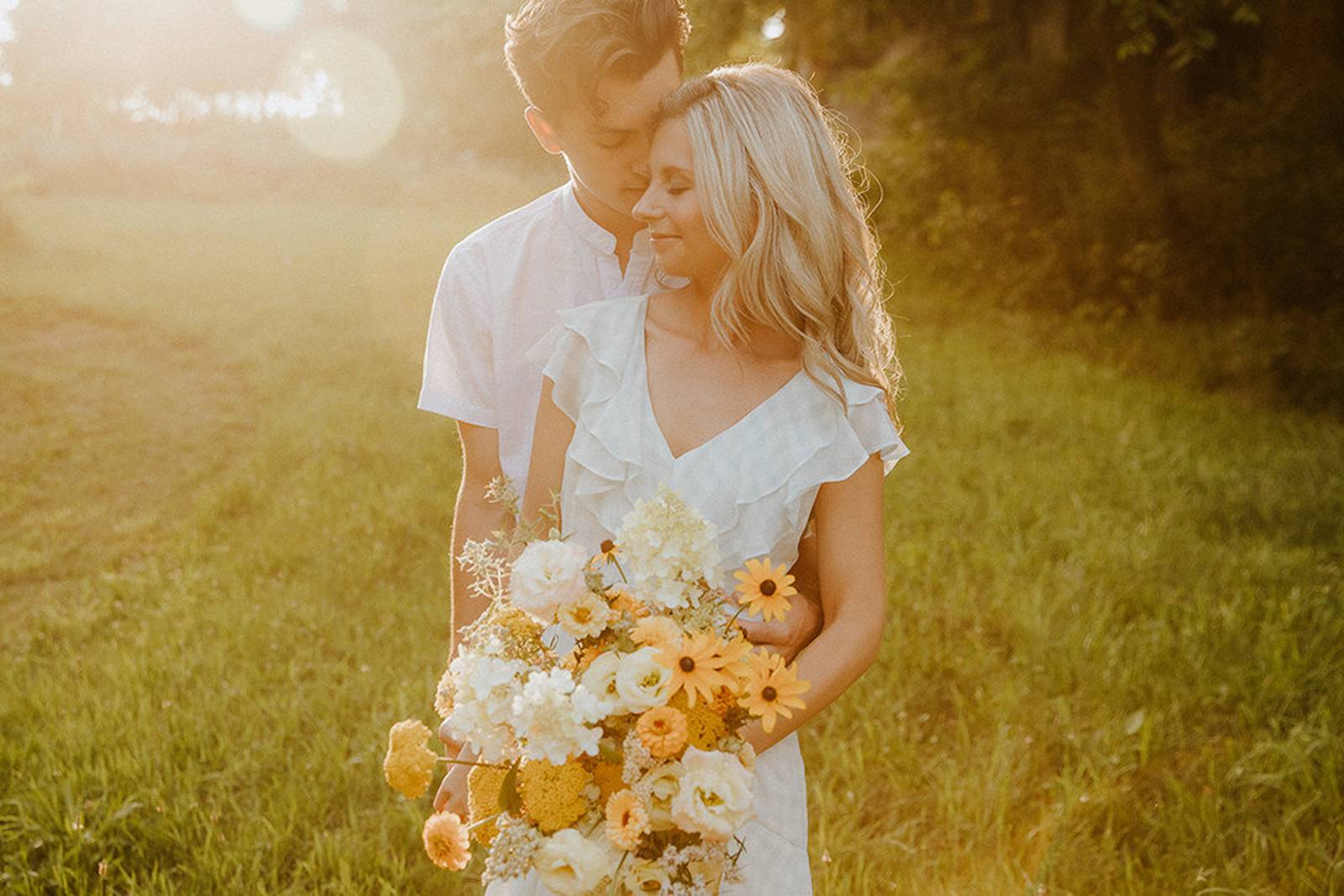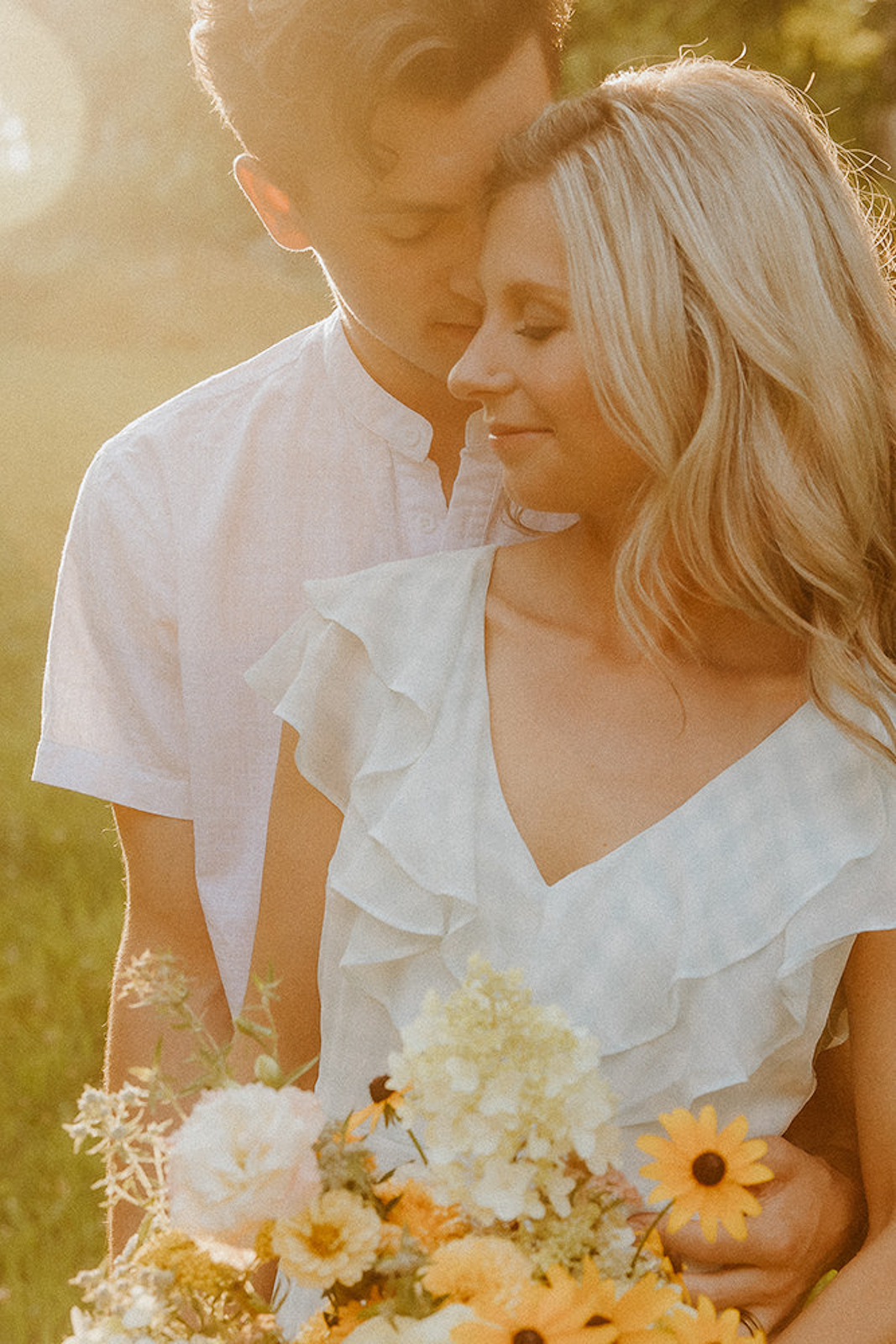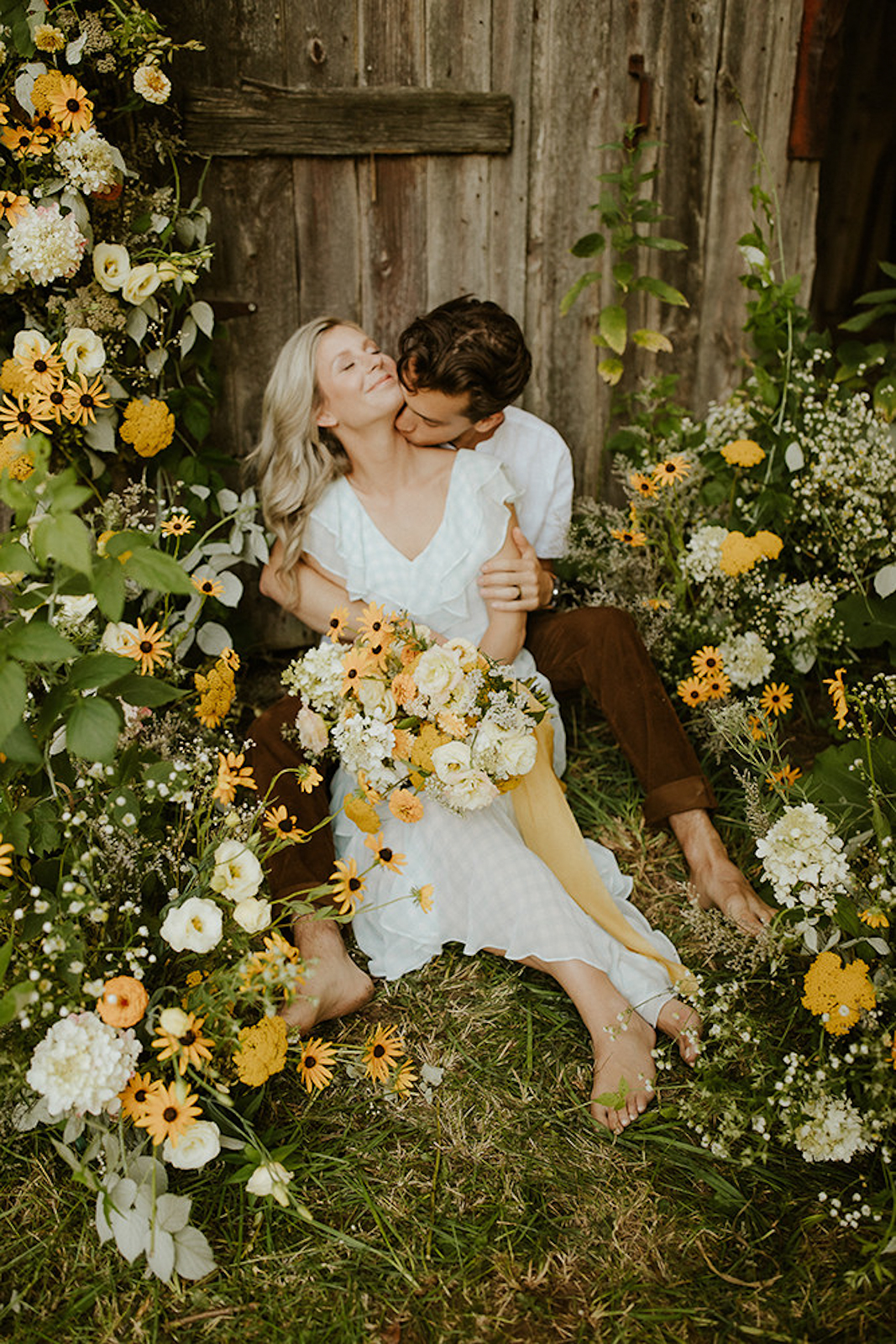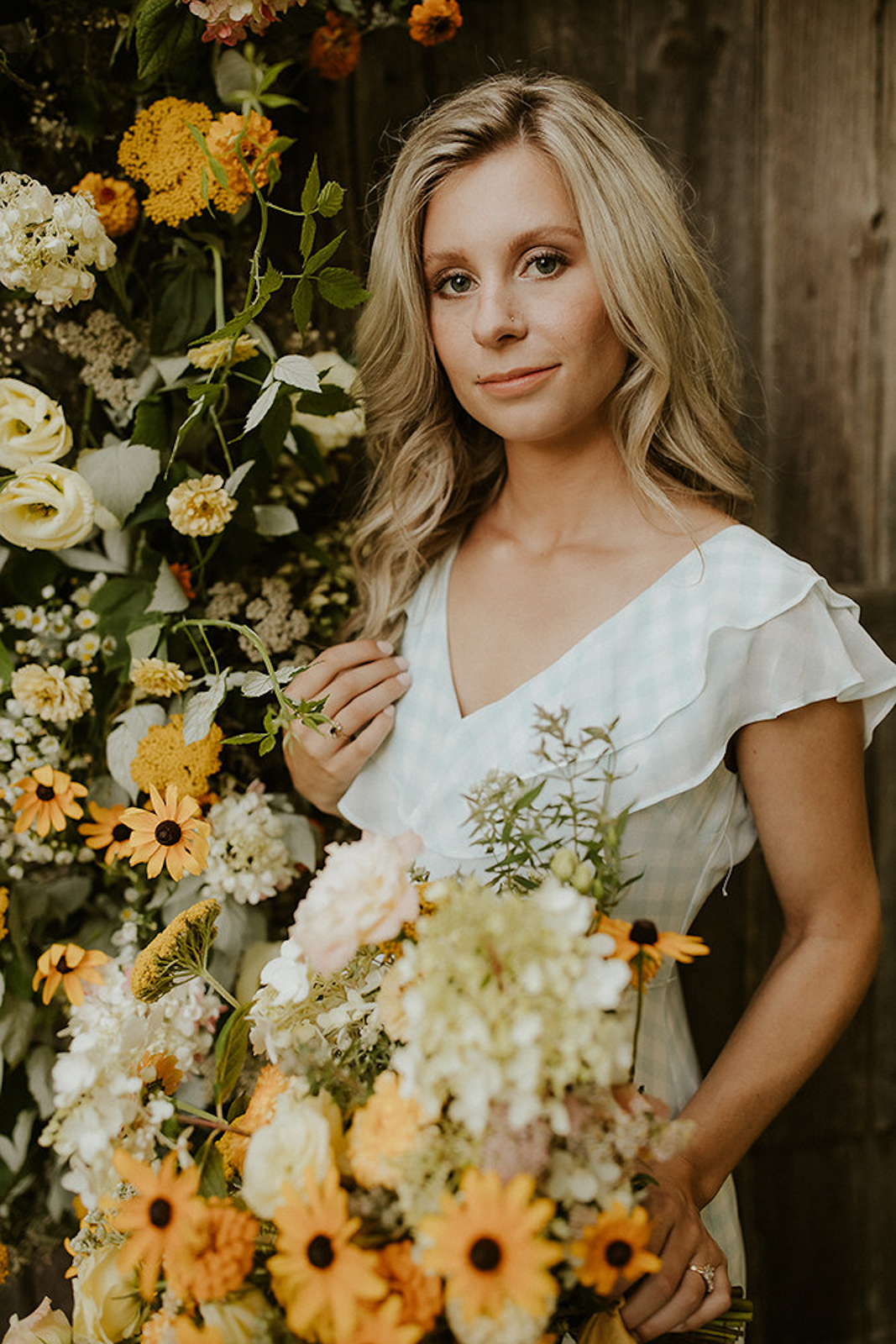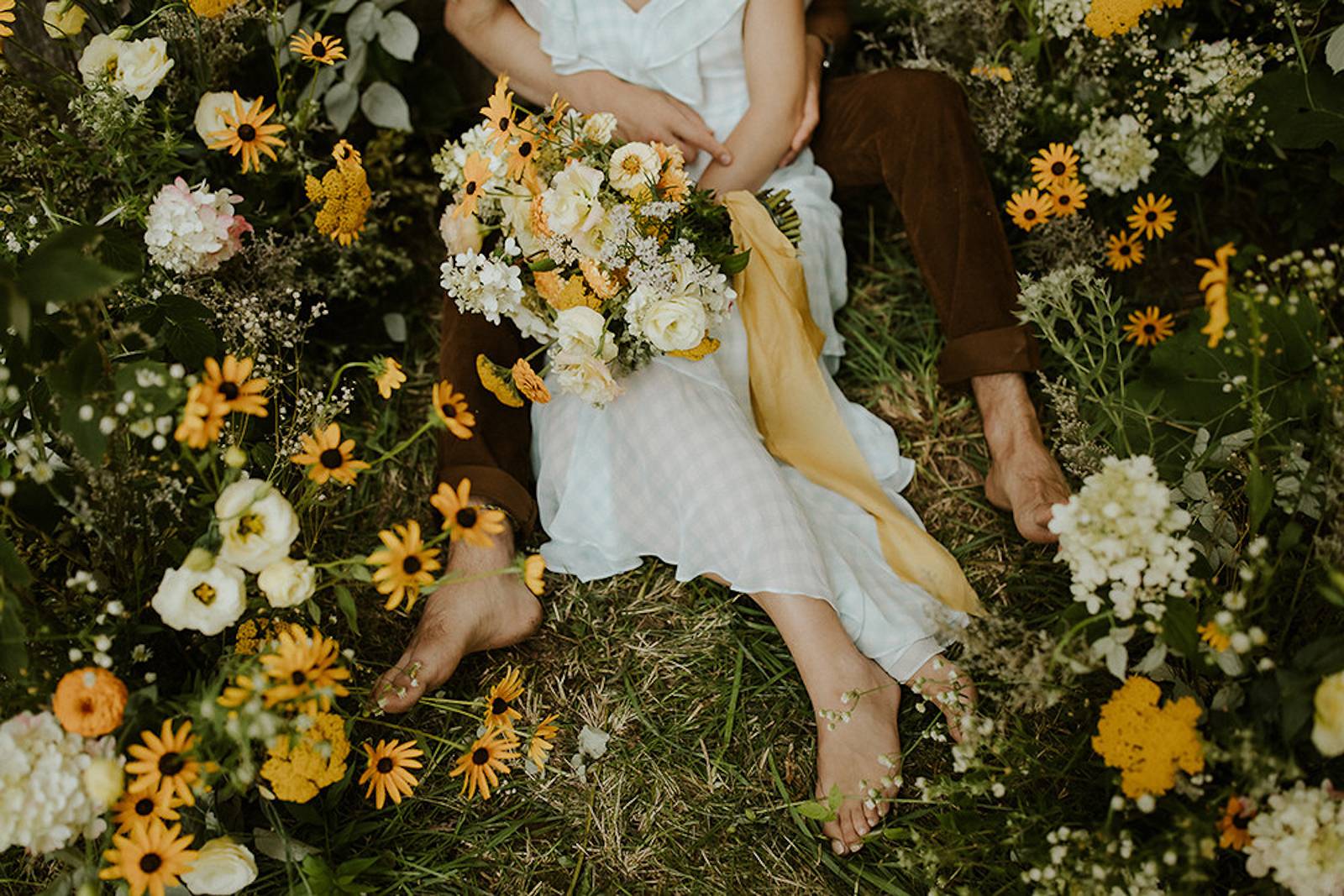 Barefoot and wildly in love, these two are reflected through the lens of Erika Diaz Photography who captures the daring kind of love we all can't help but crave. Her commitment to meaningful connection with the couples behind her camera produces images with soul and depth.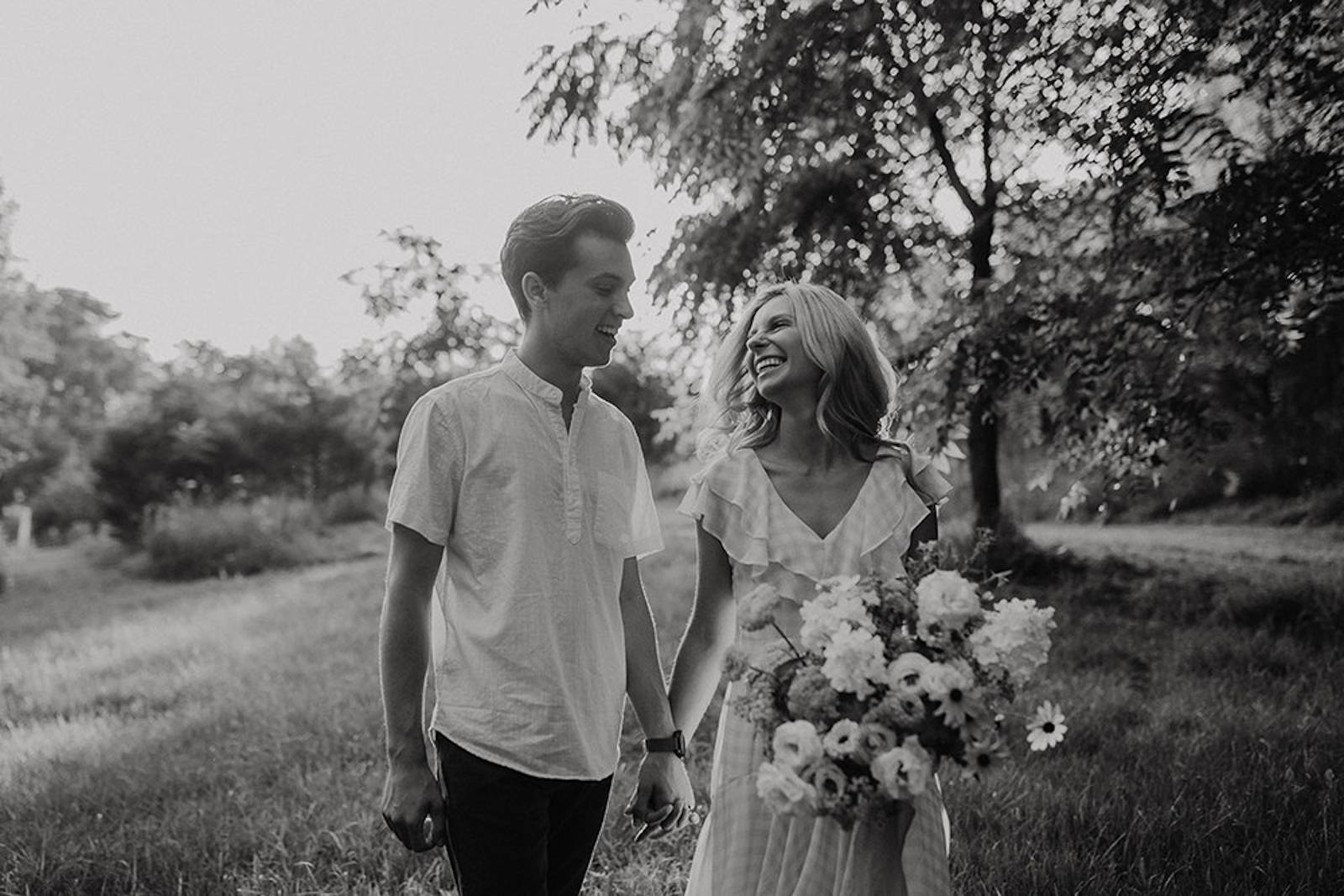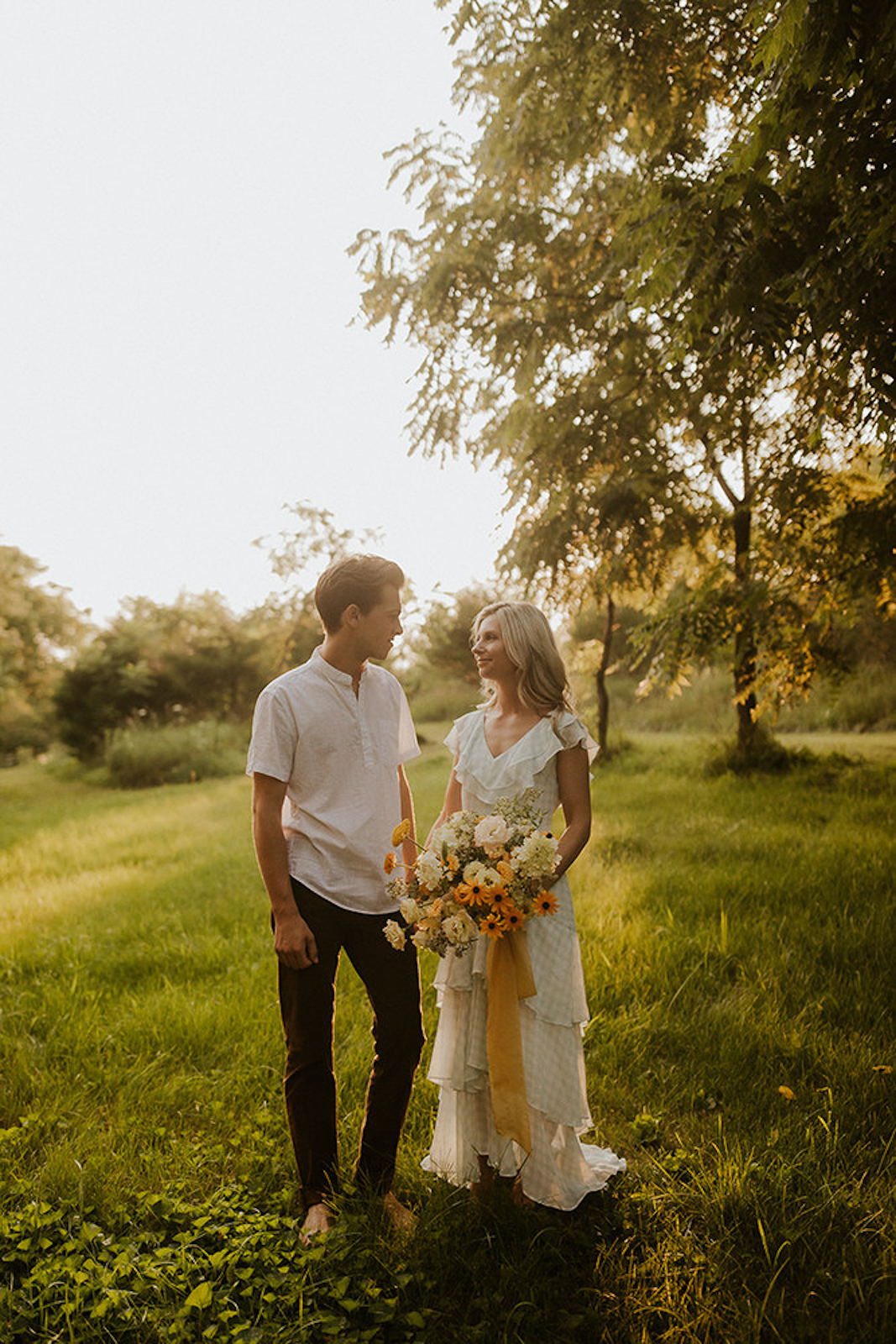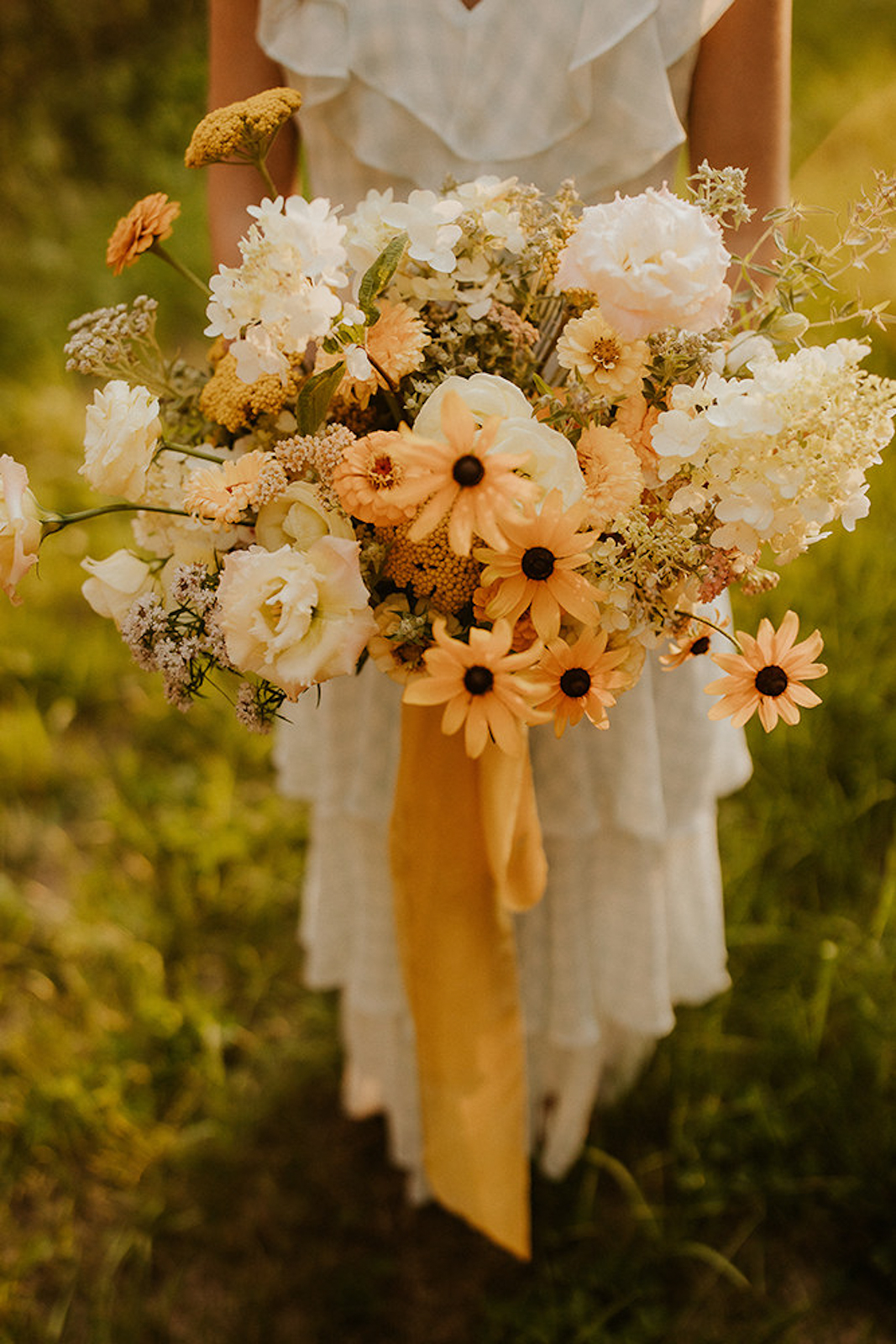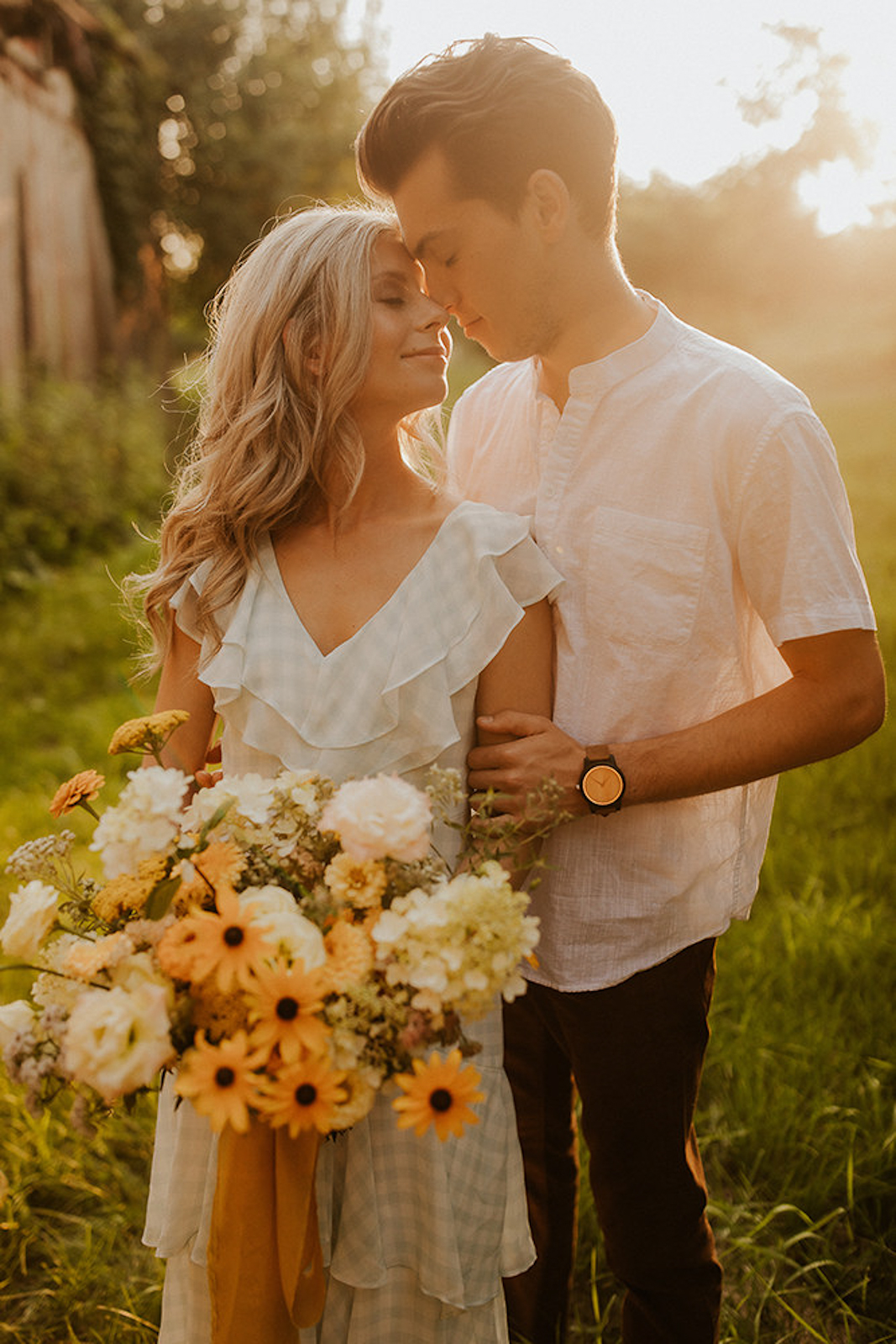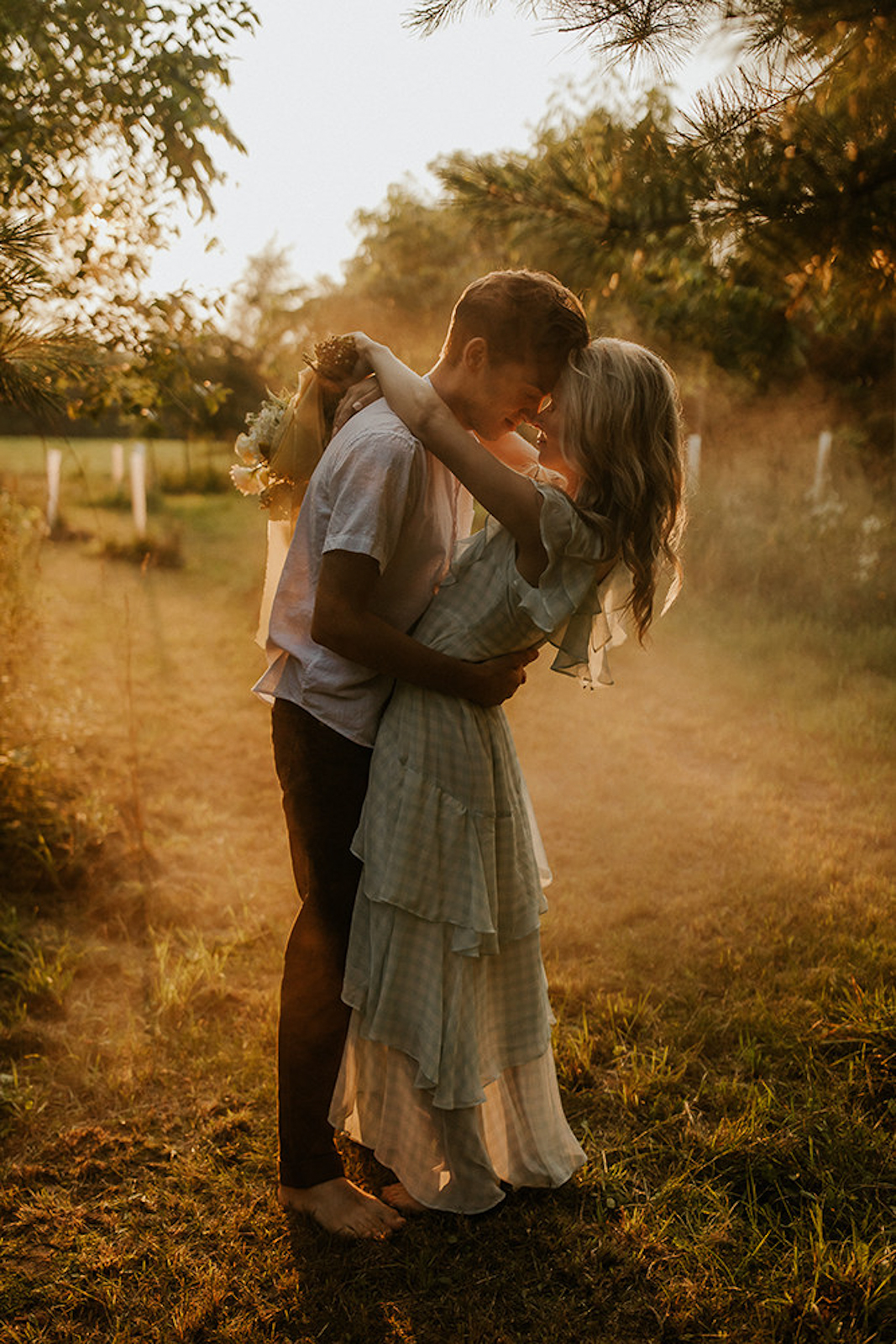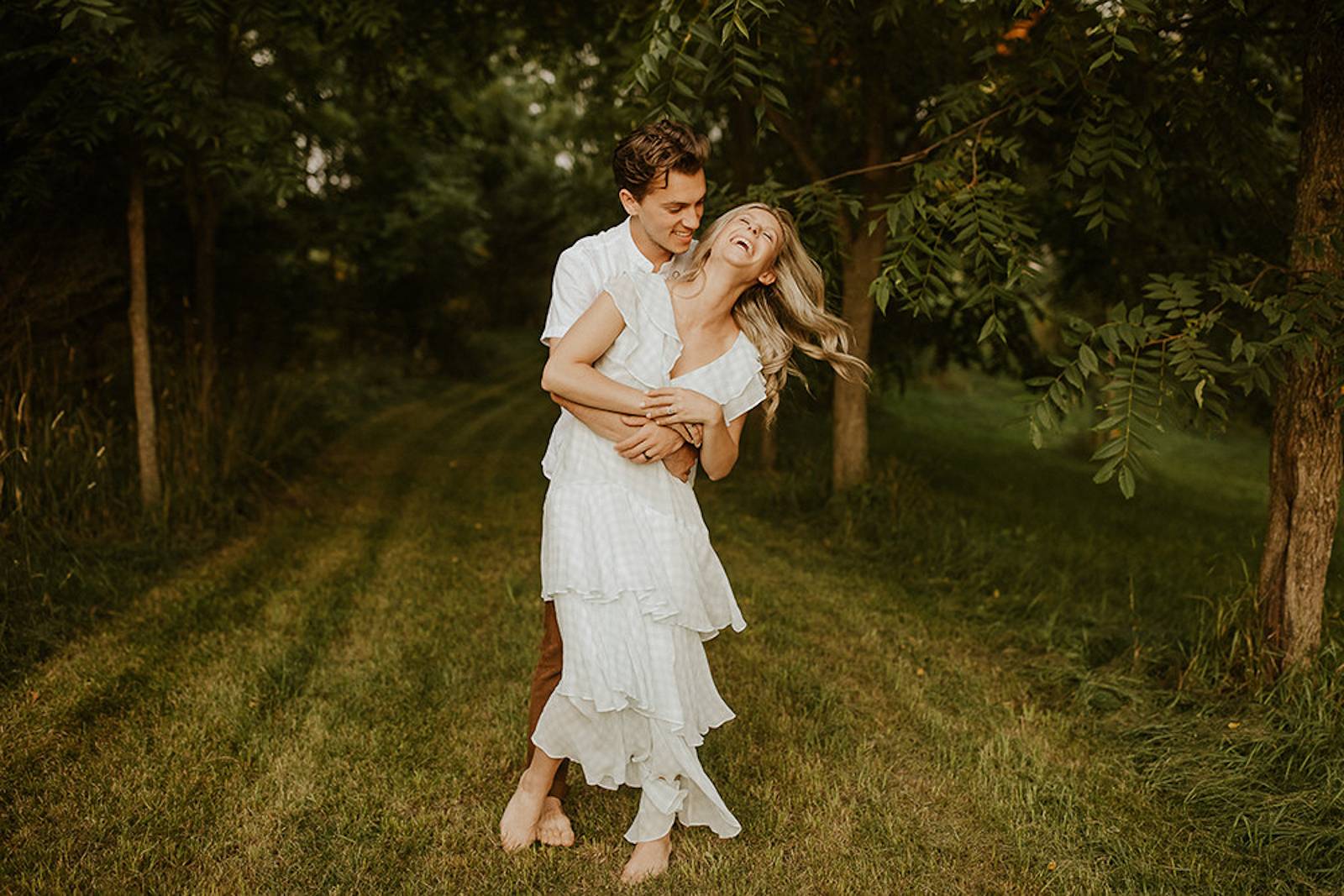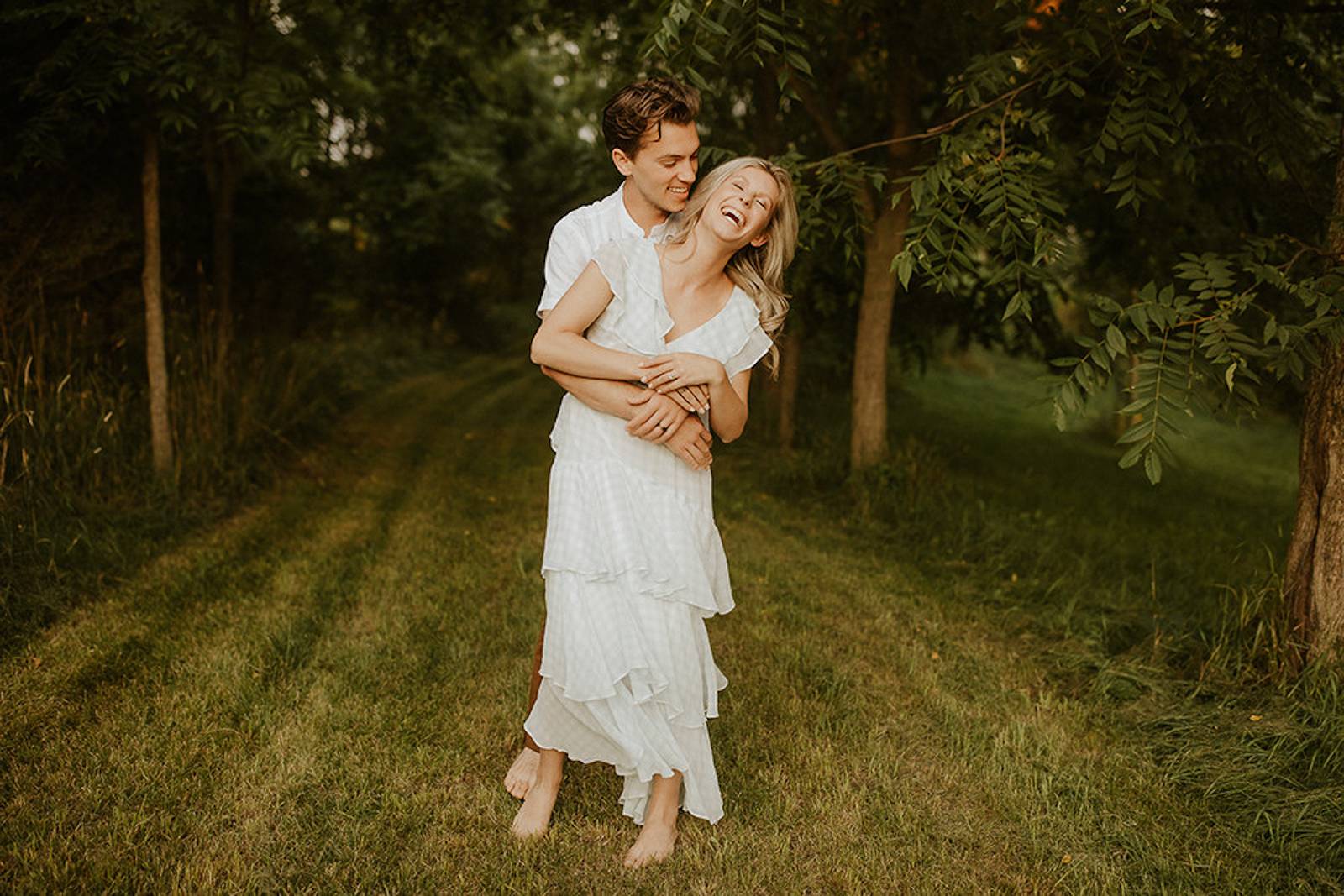 This sweet curated picnic scene sets up an evening of romance under the sunset with wine, charcuterie, and a simple yet elegant cake for two to share and savor.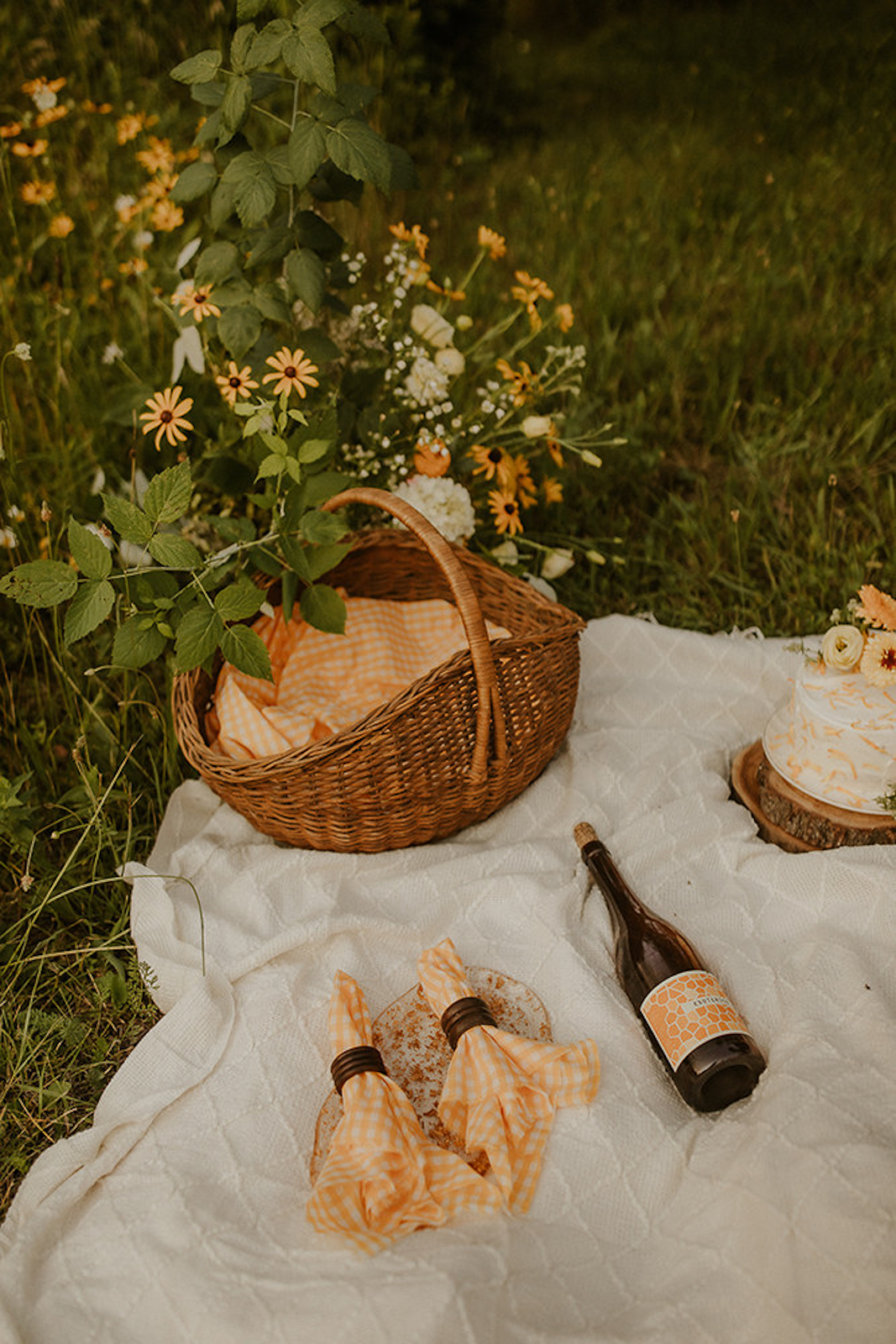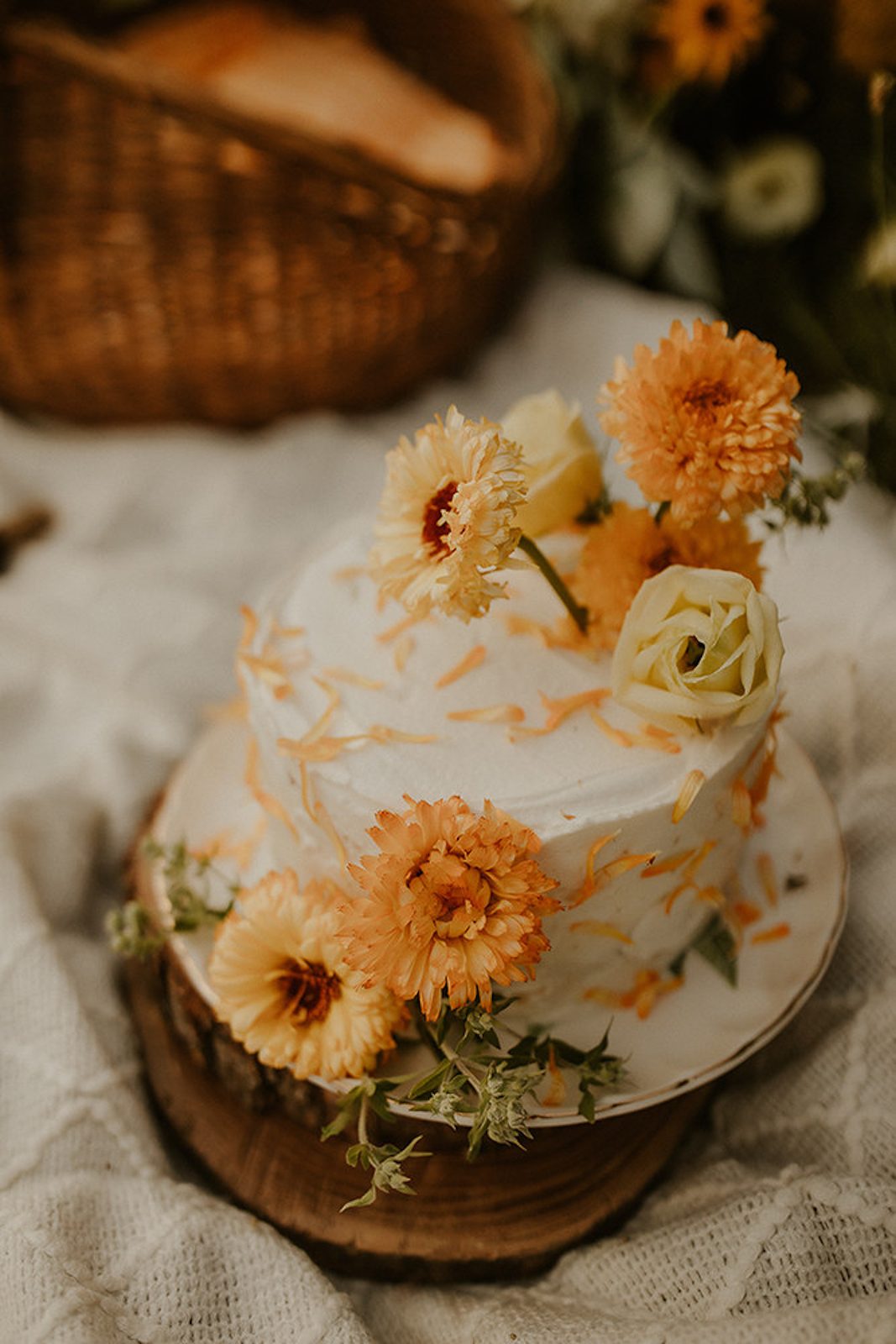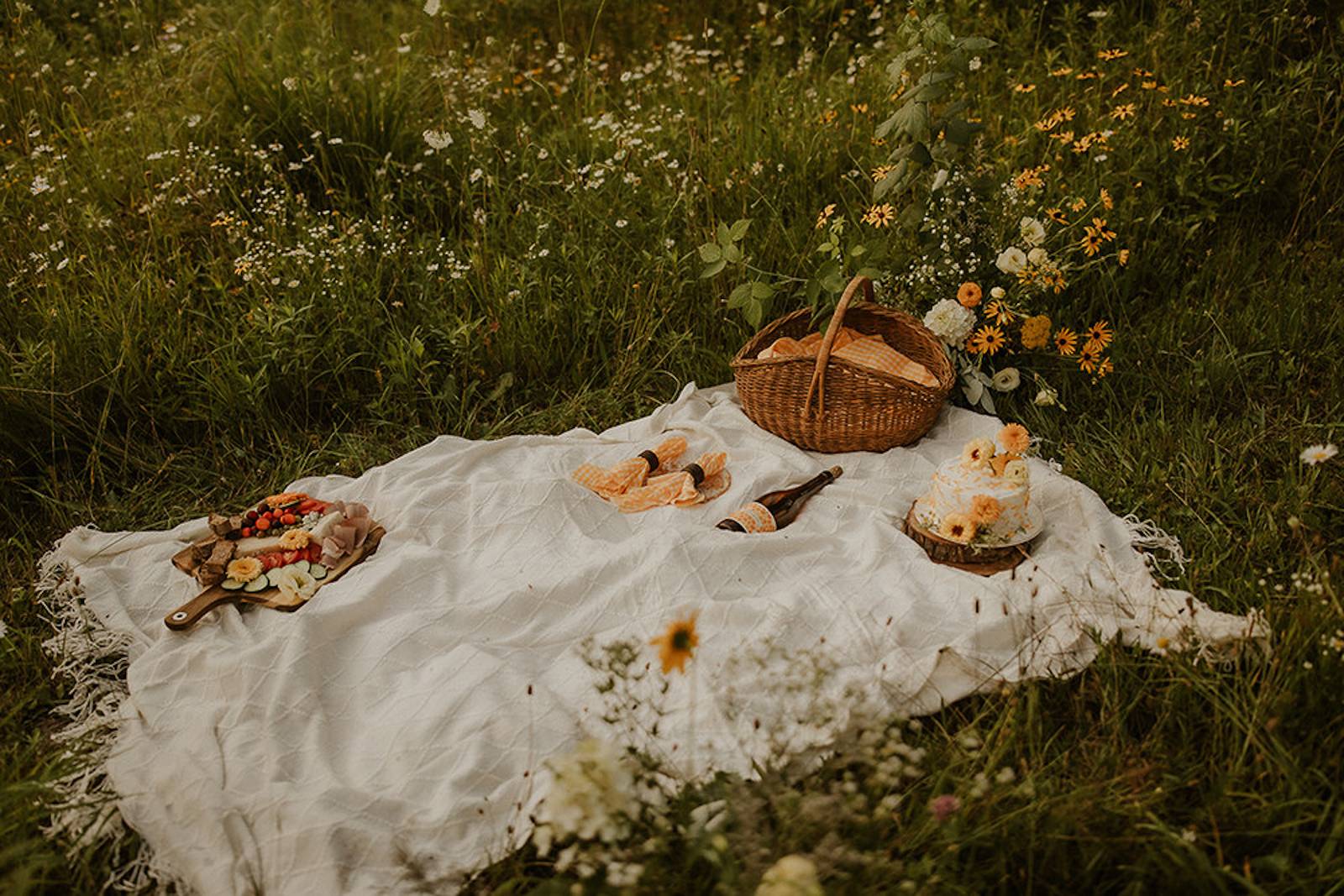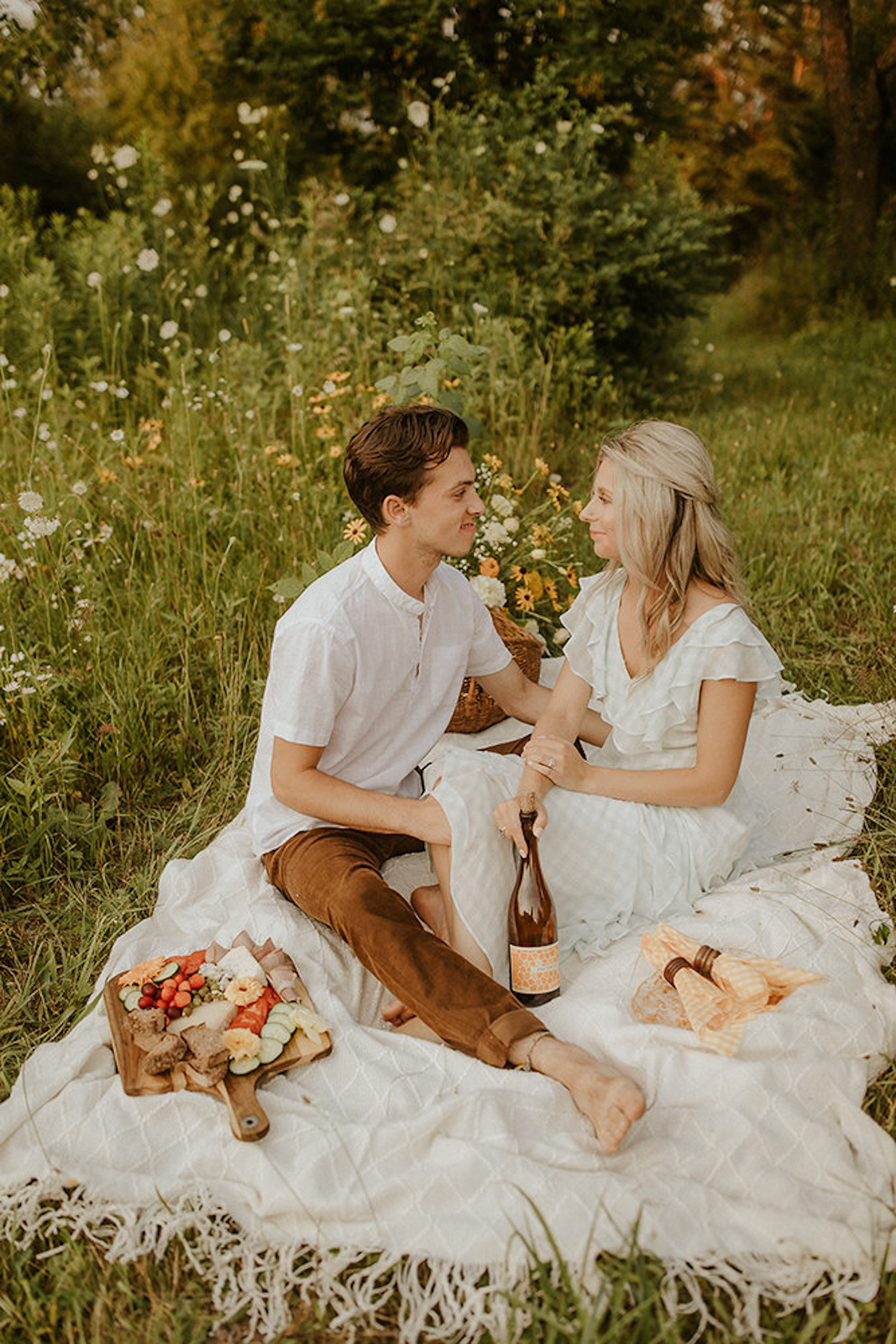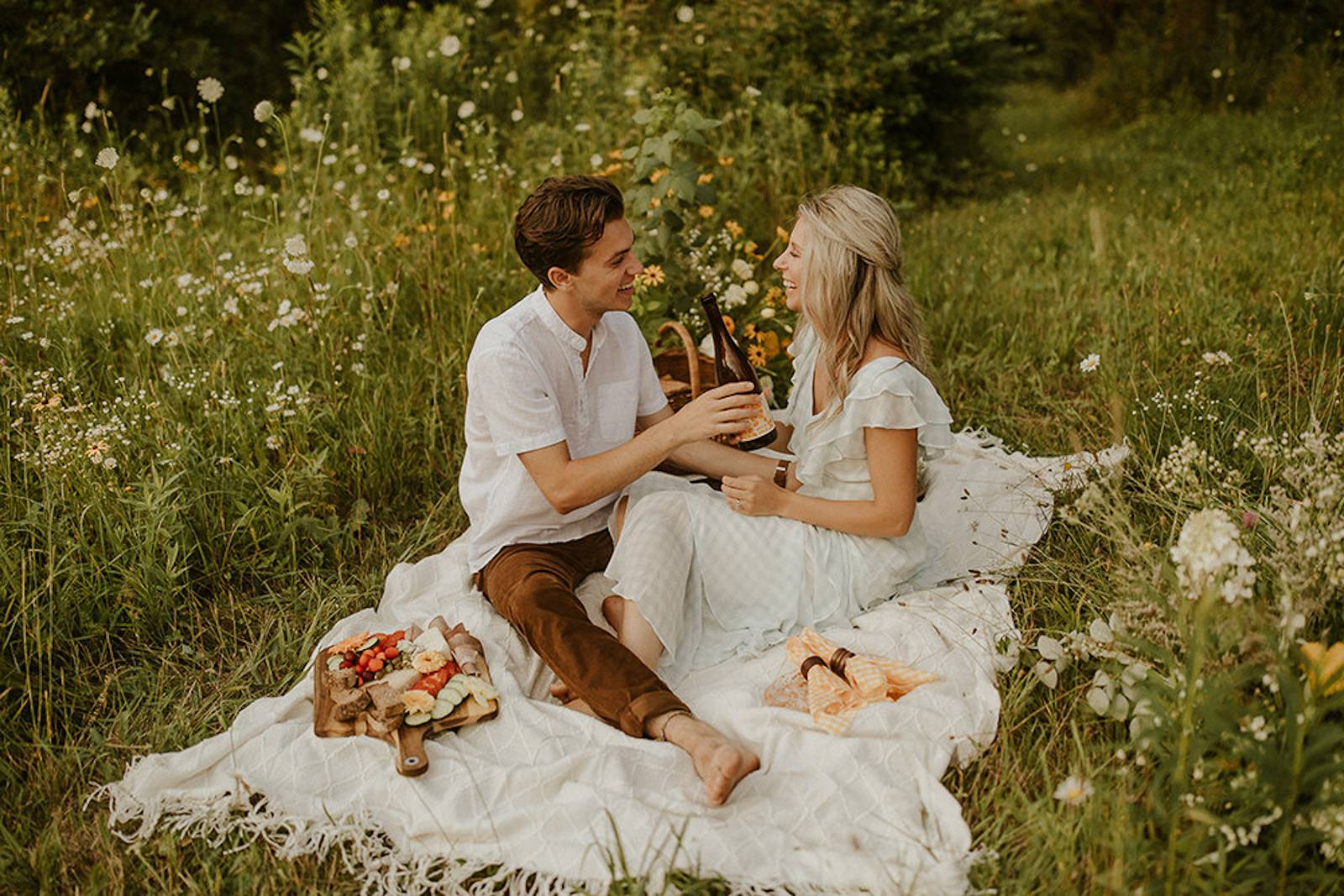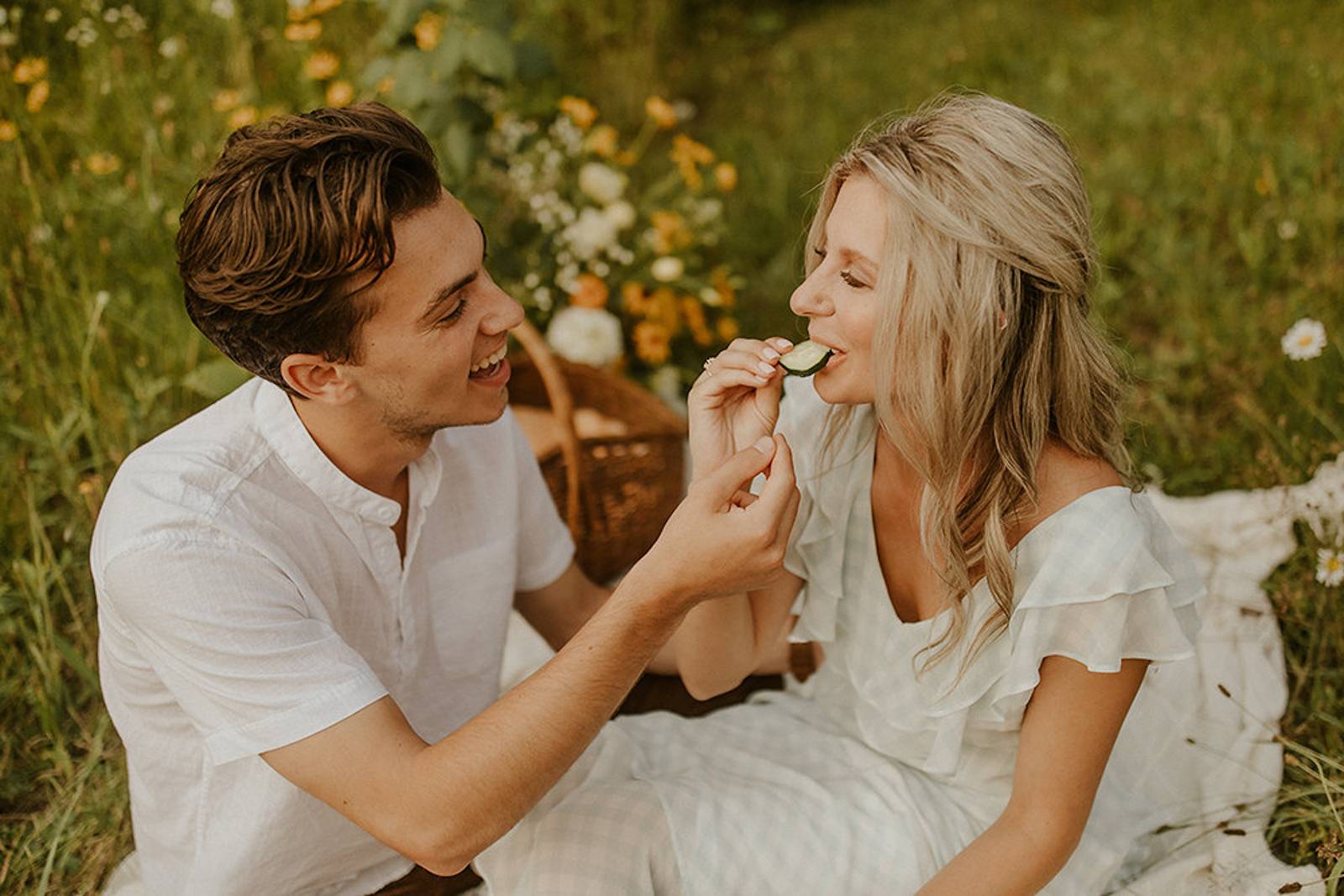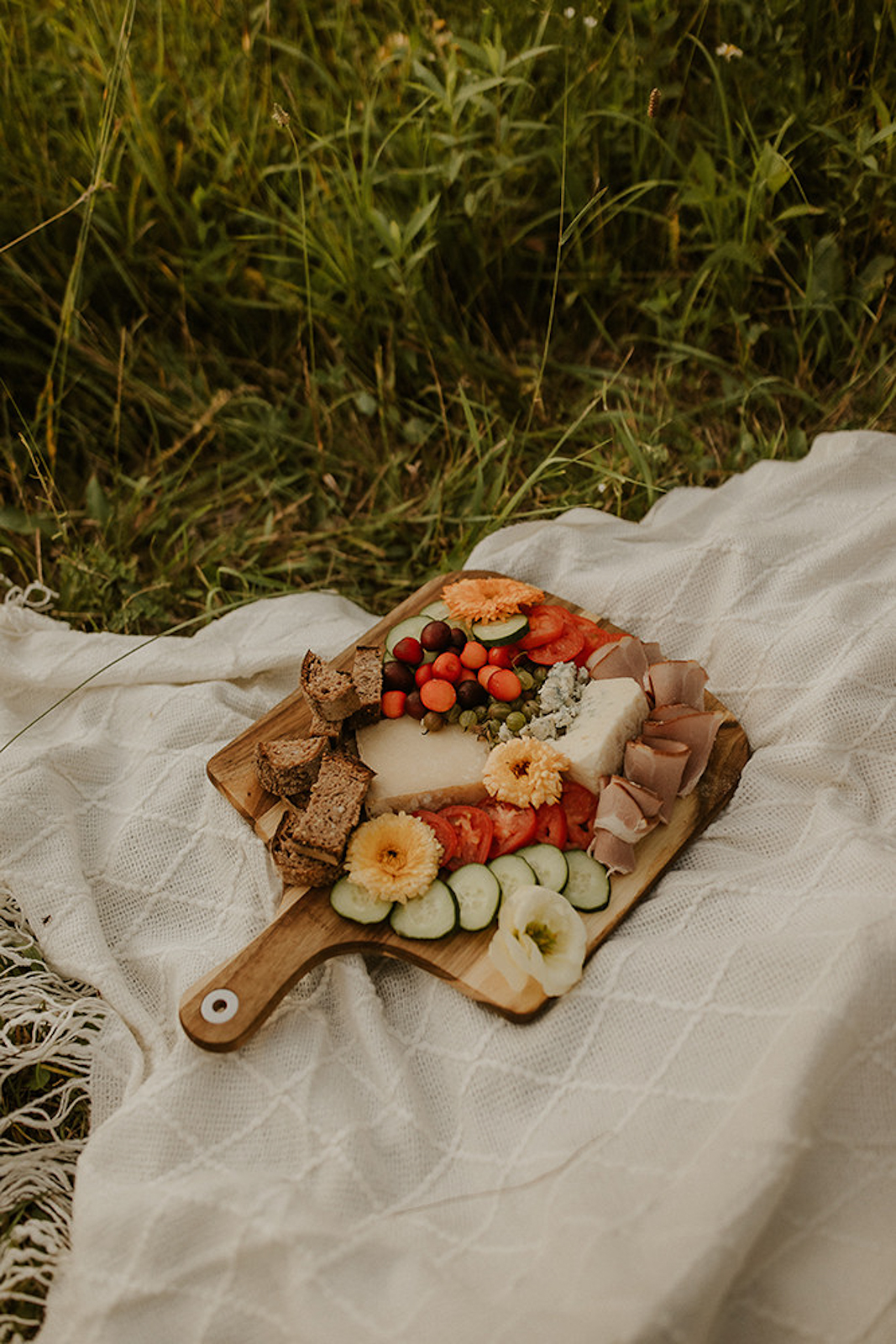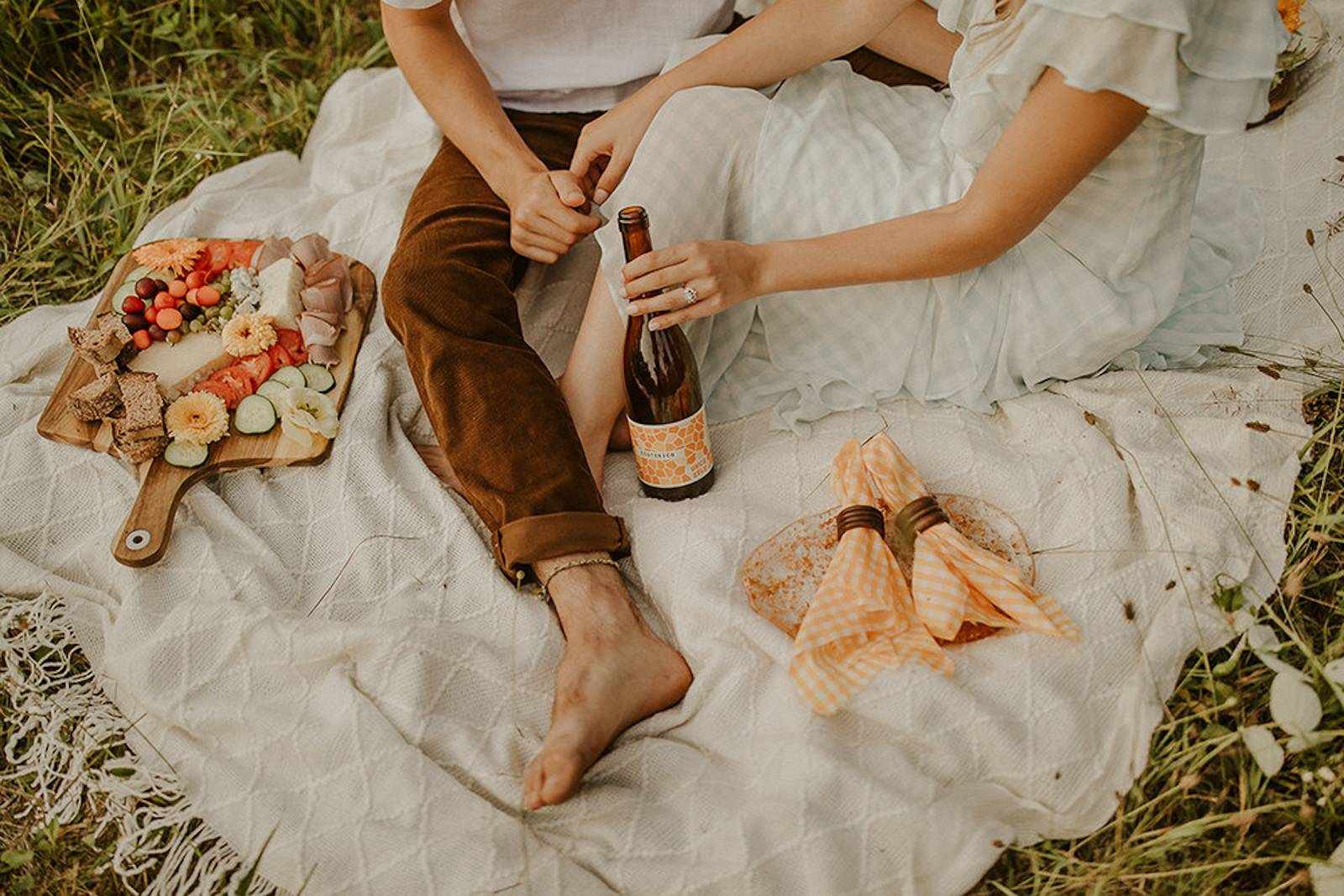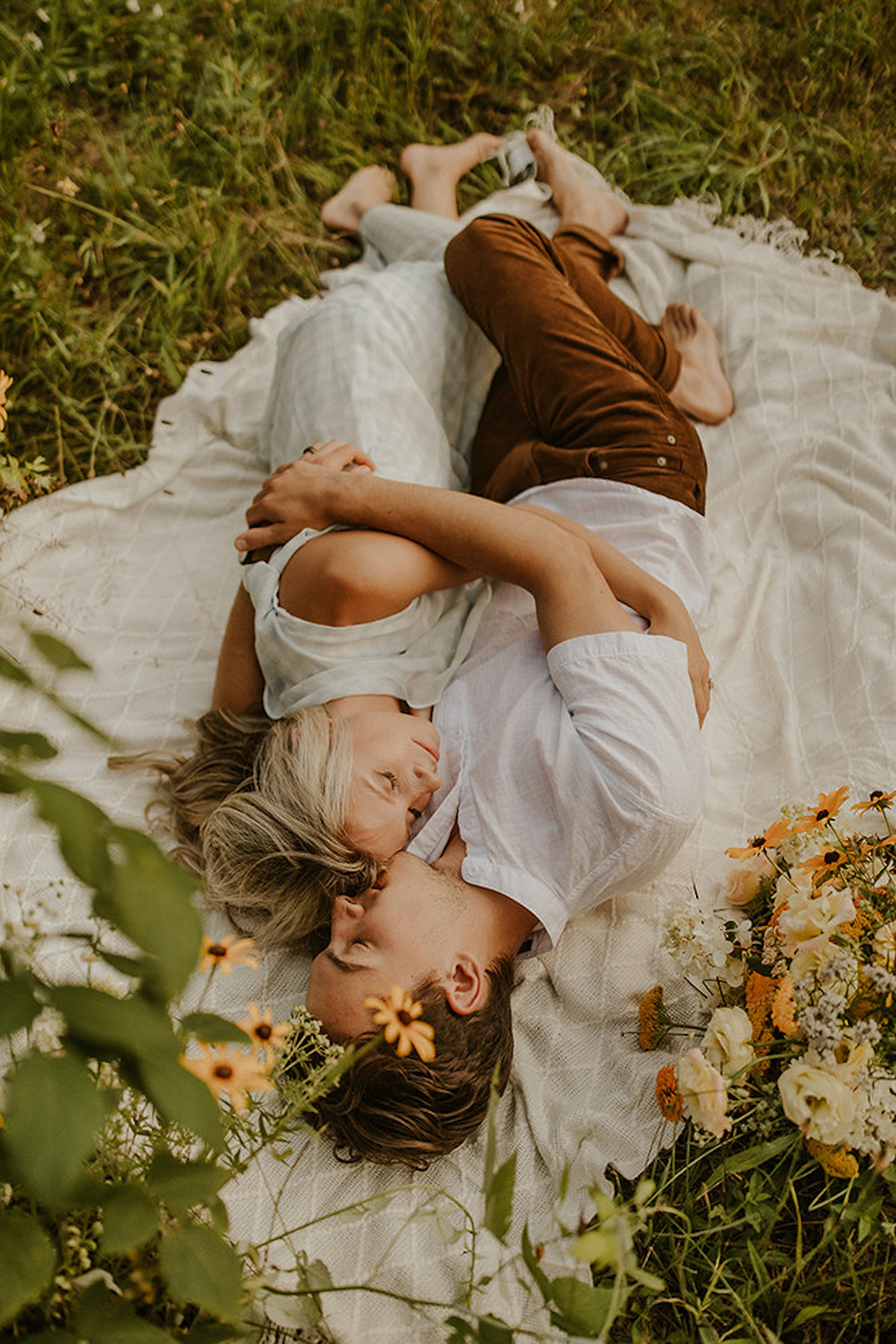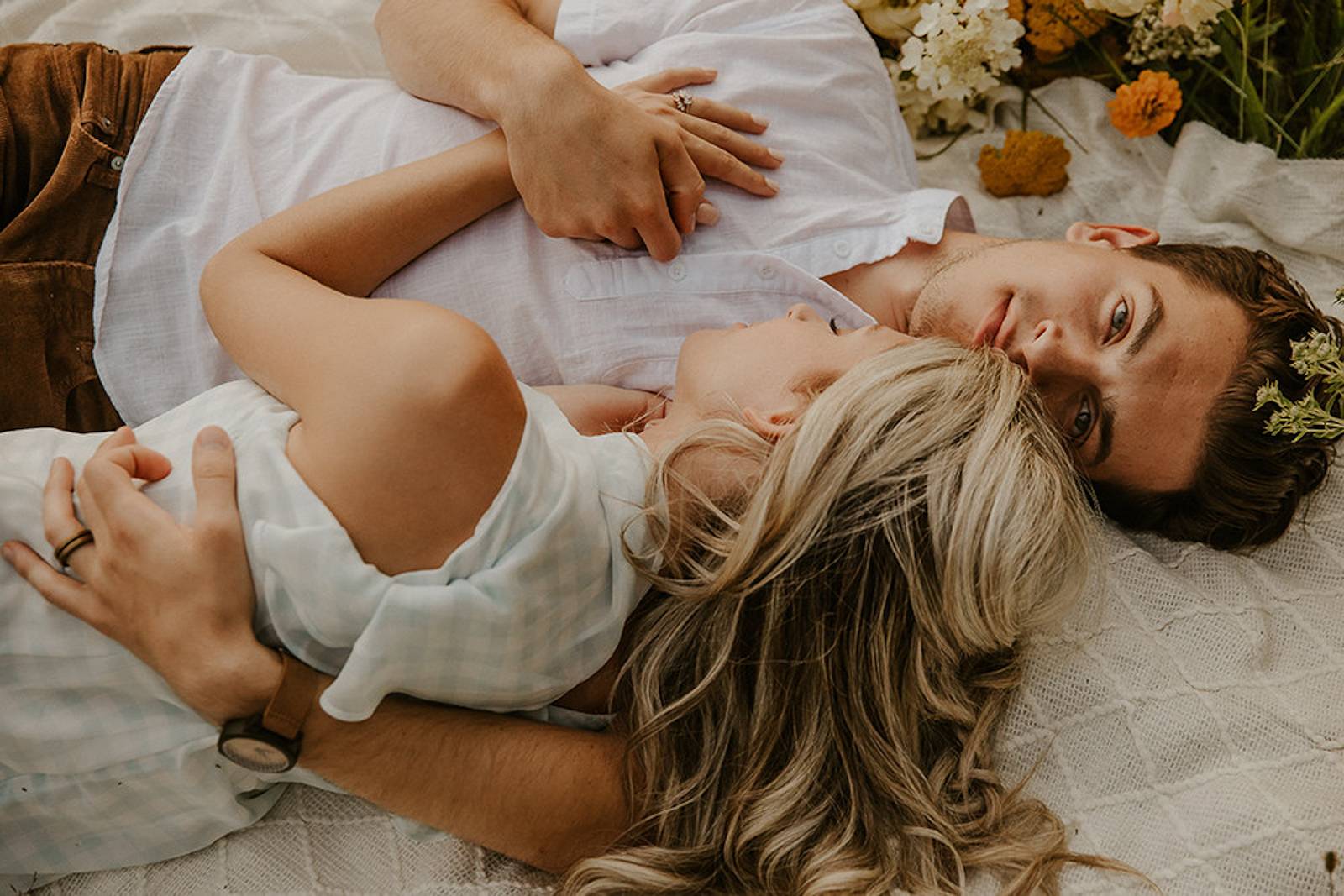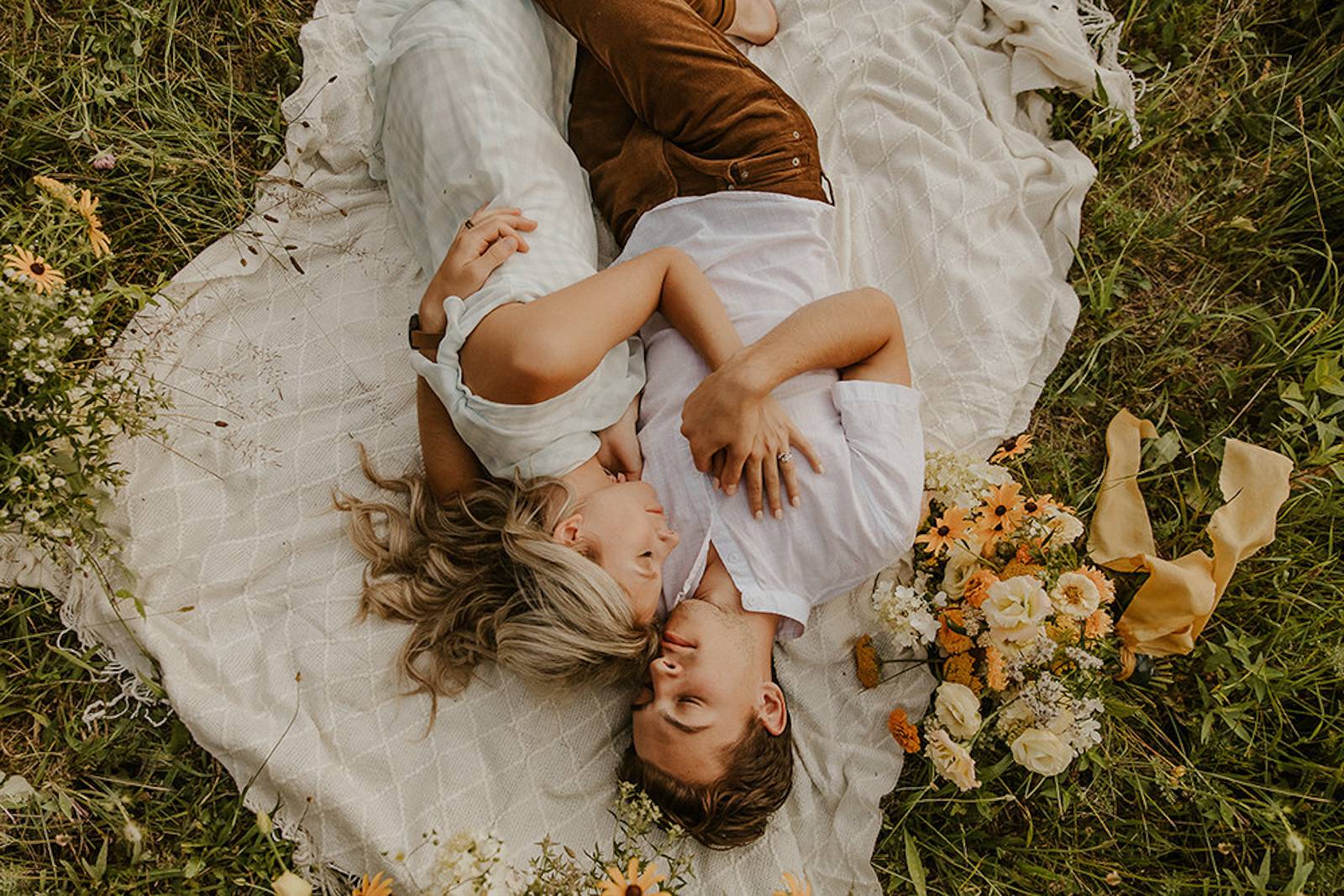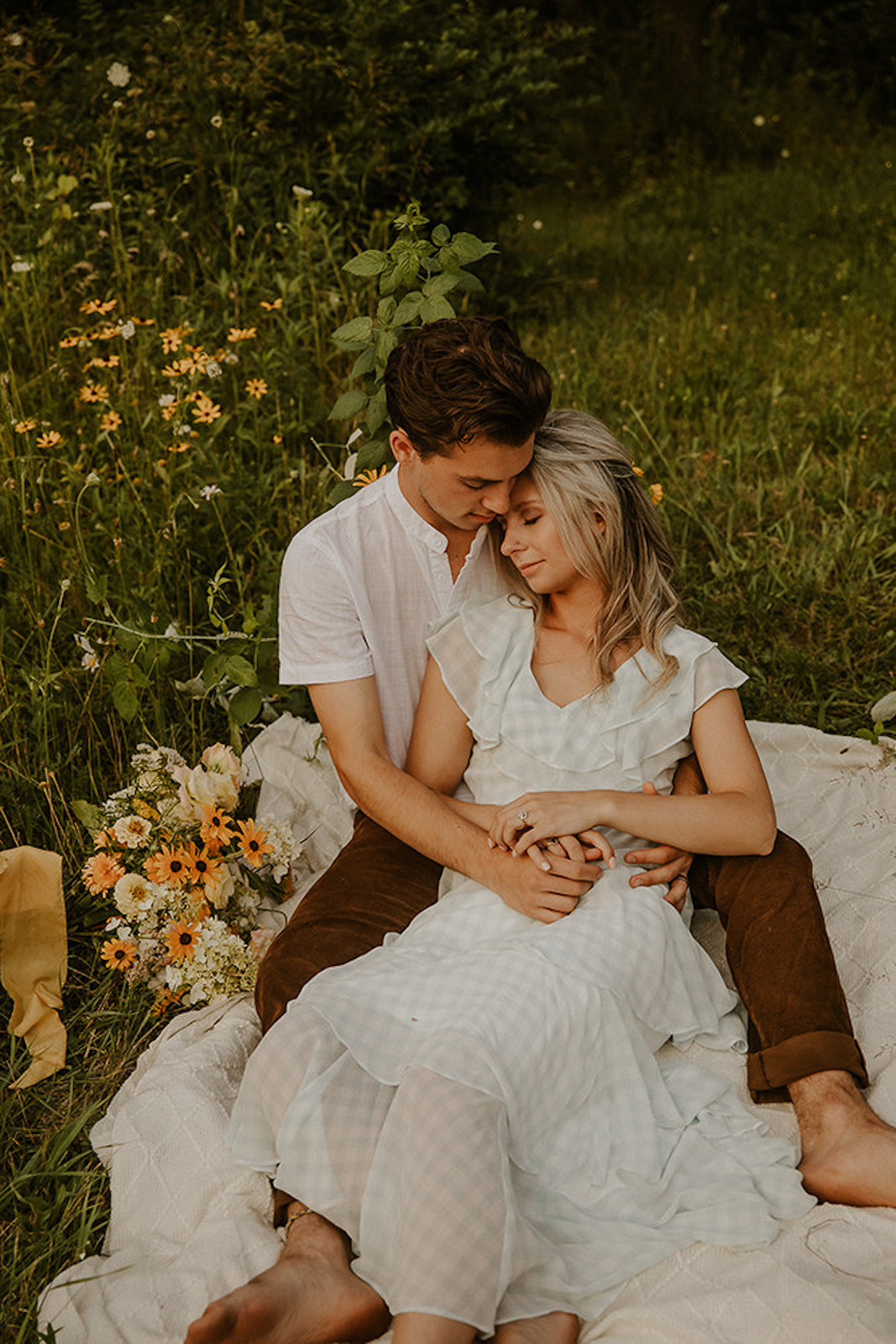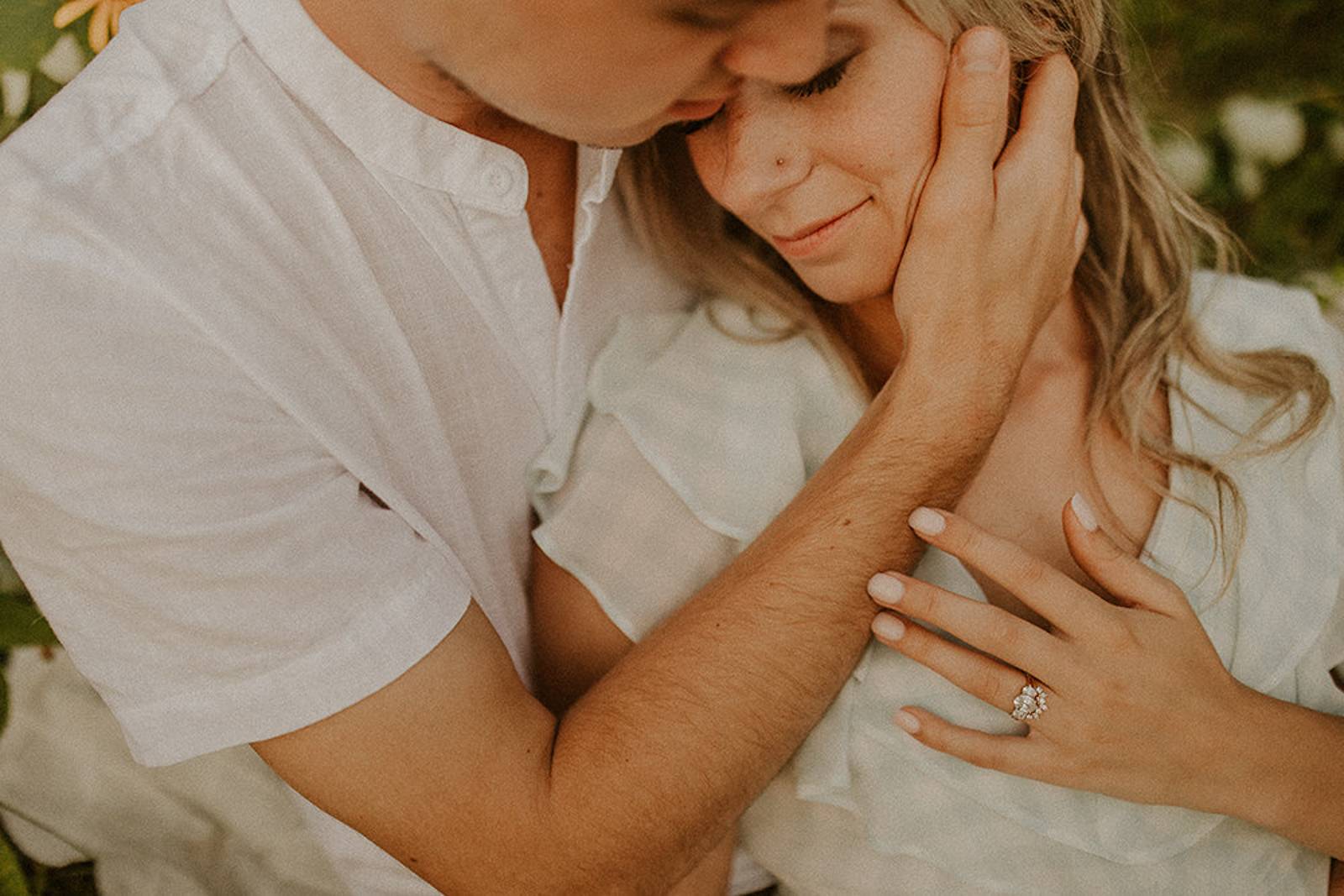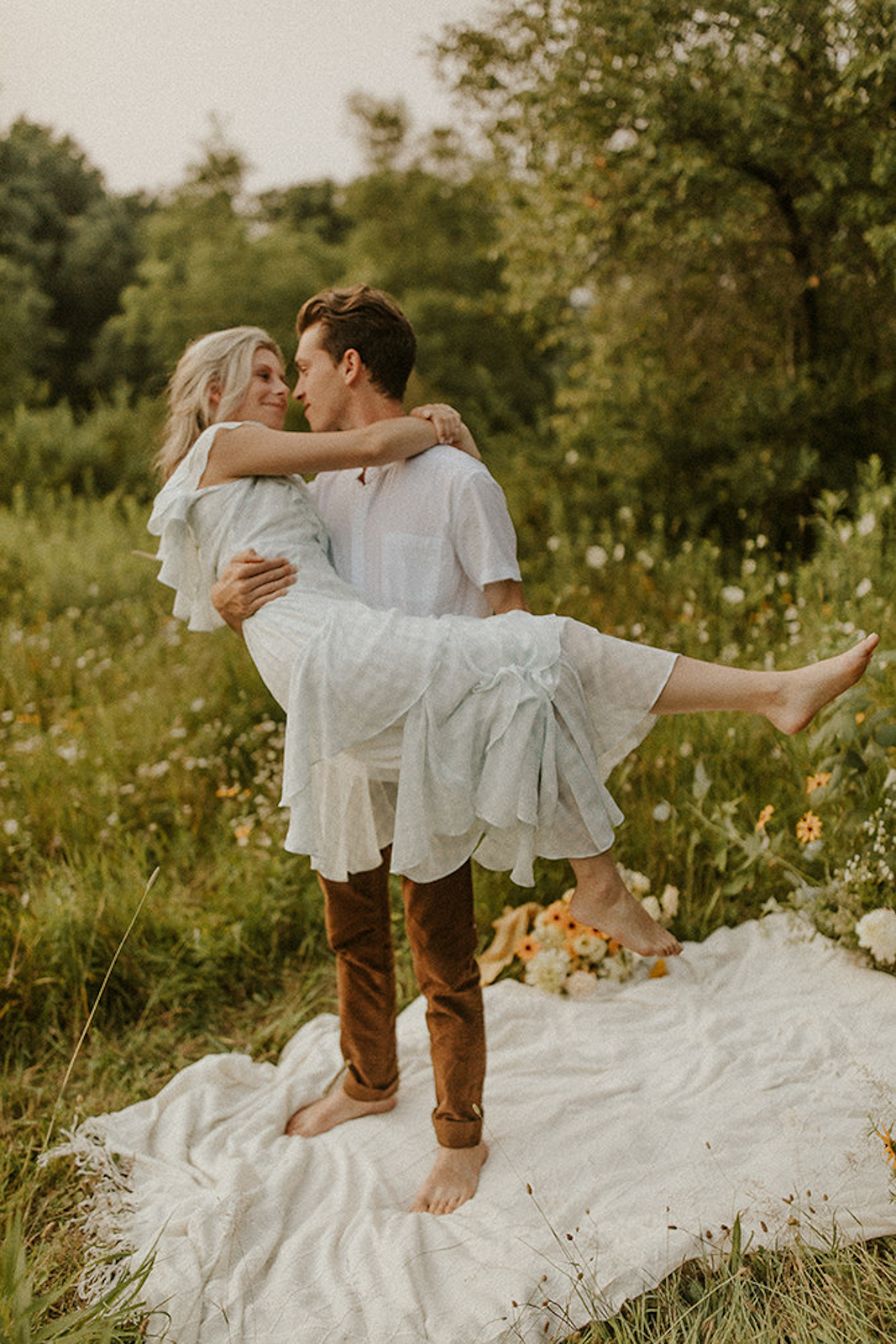 B. Beauty Bar gave our bride a simple, soft, and free-spirited hair and makeup look for this relaxed spring elopement shoot, and we love the addition of these darling flowers that adorn her!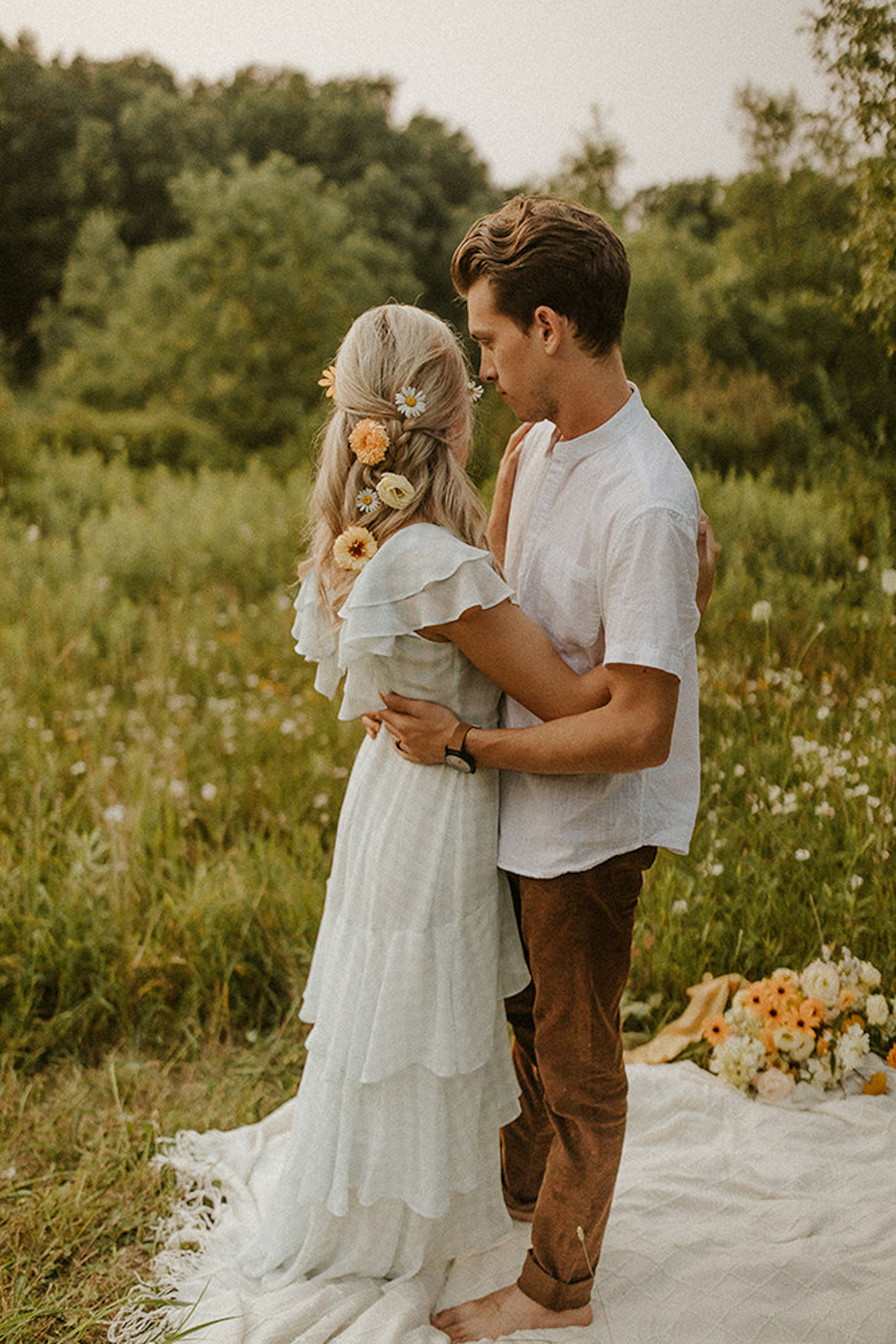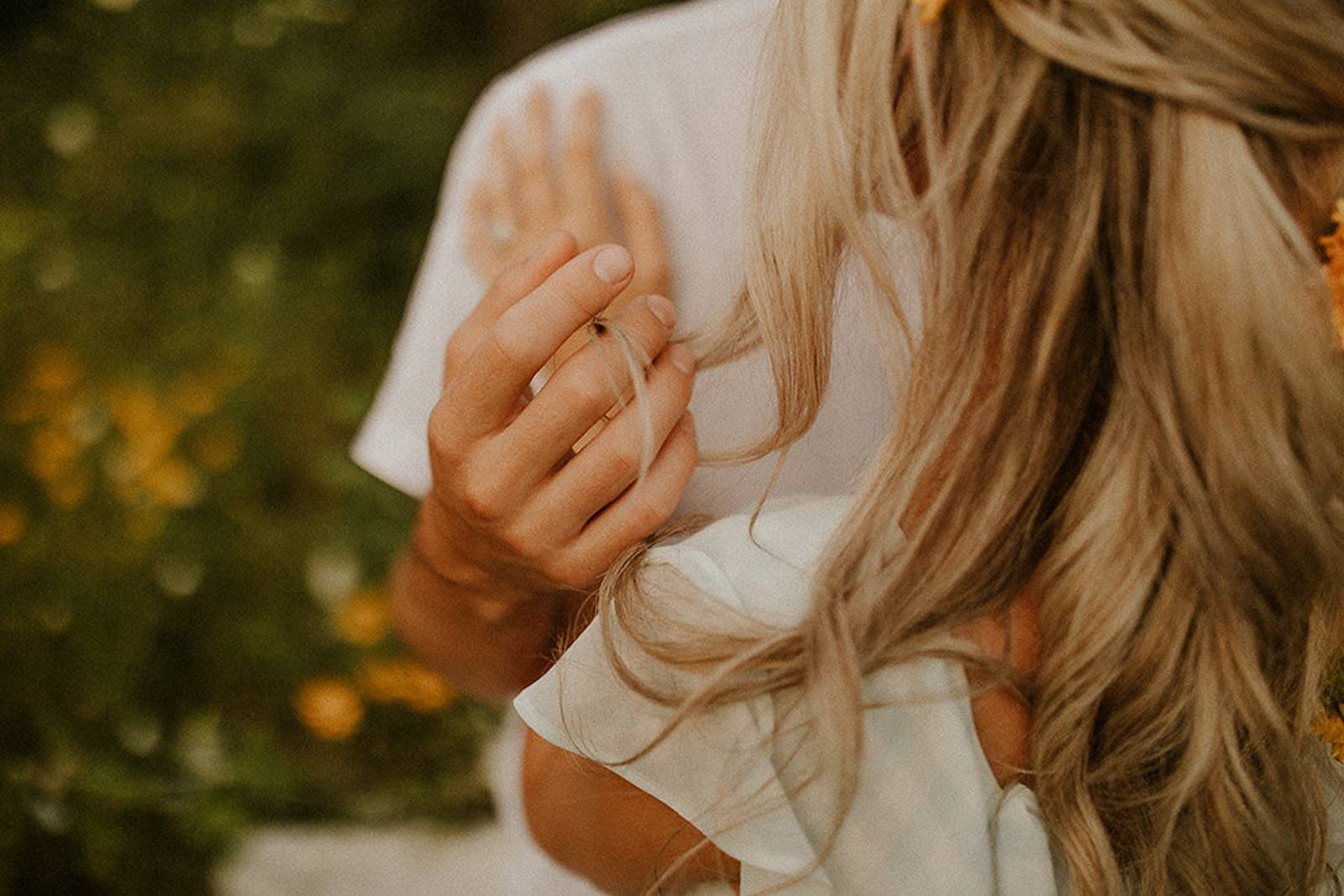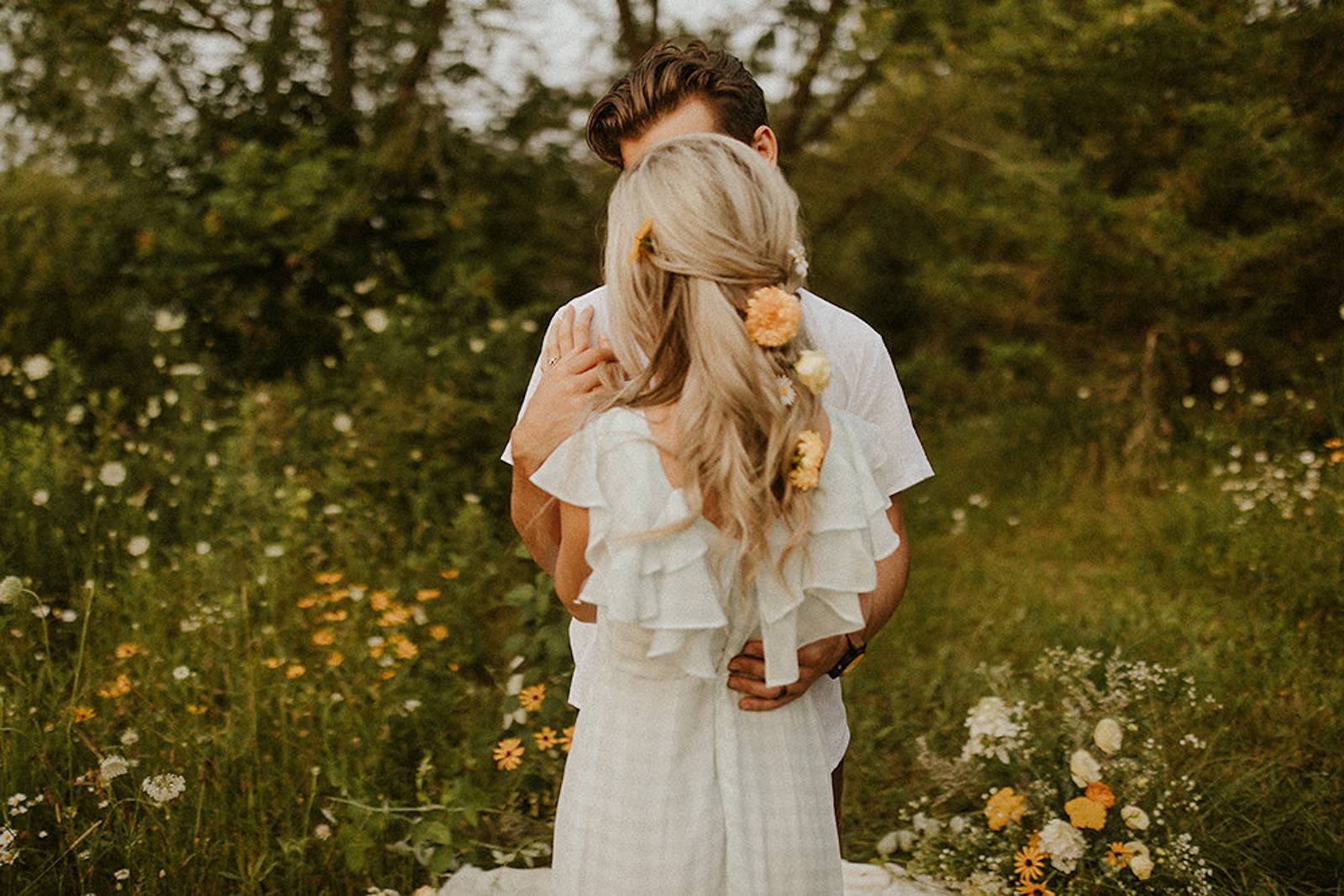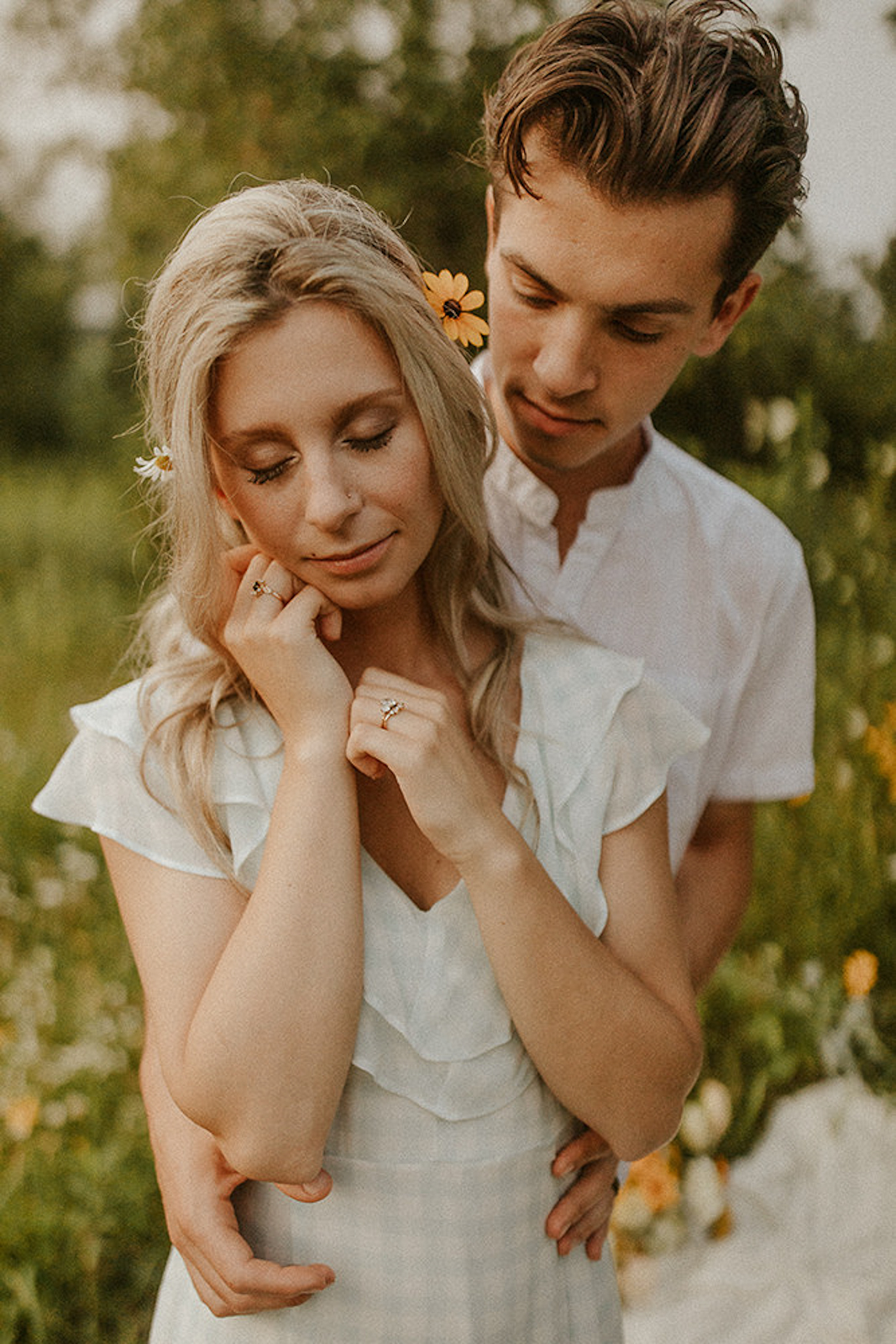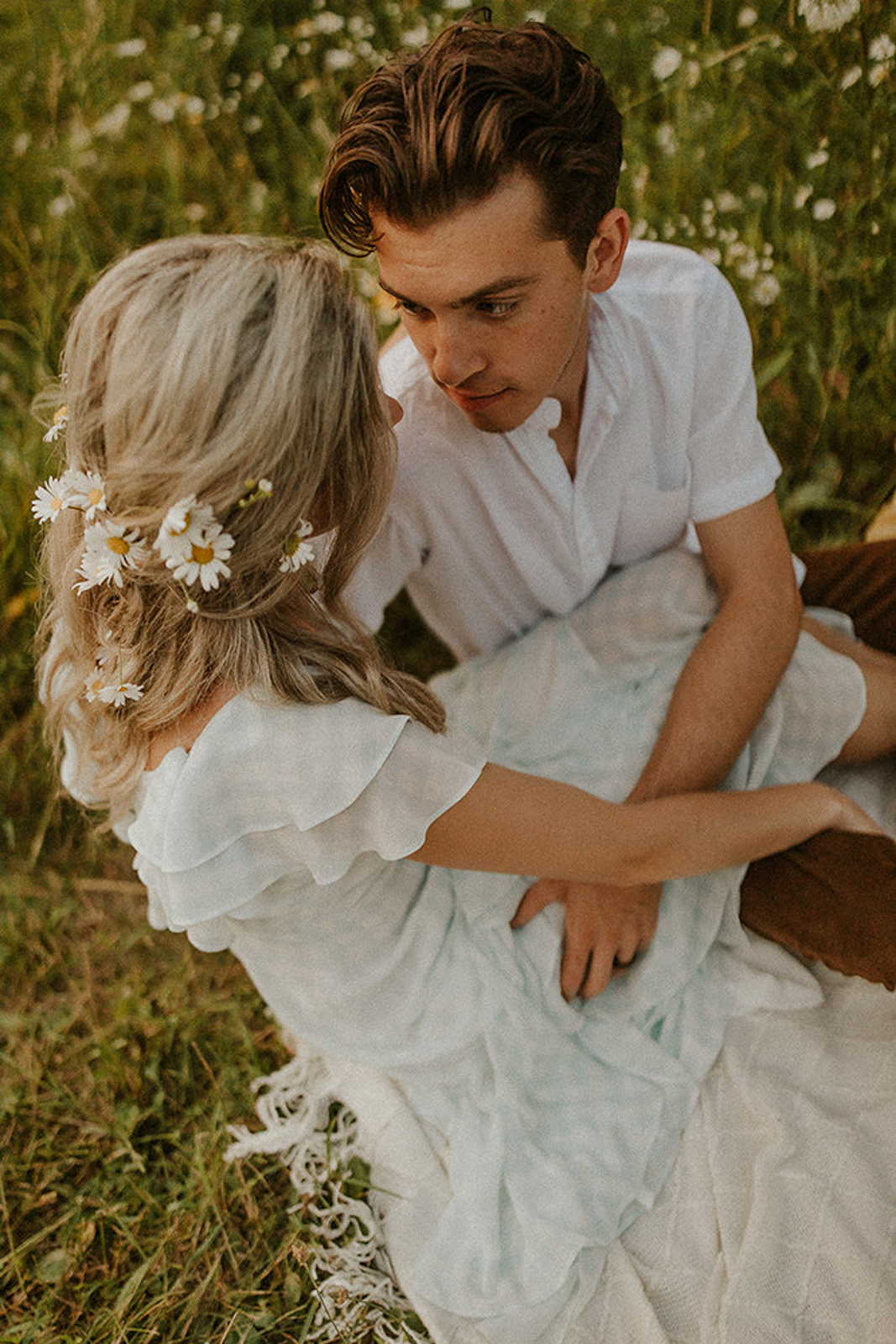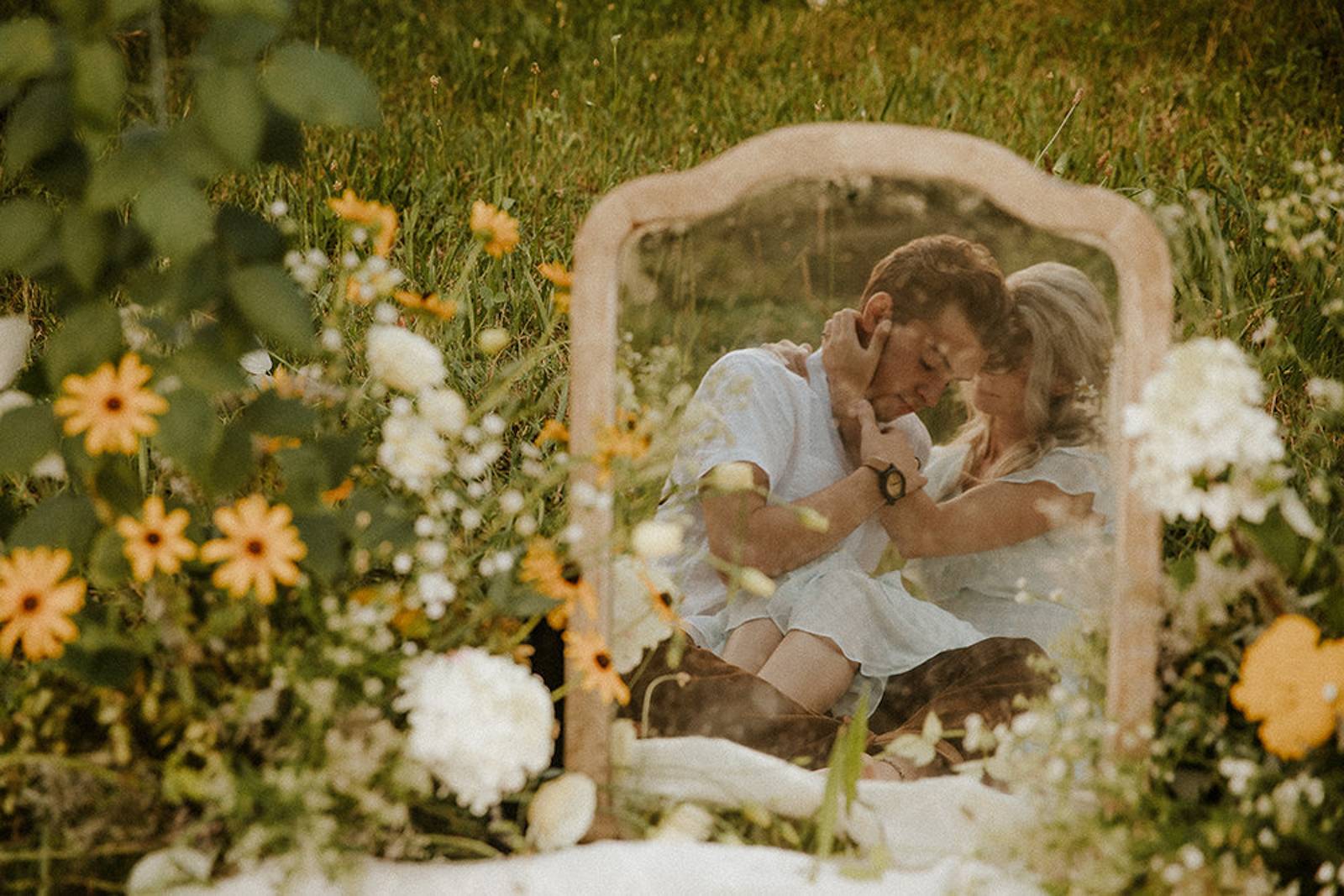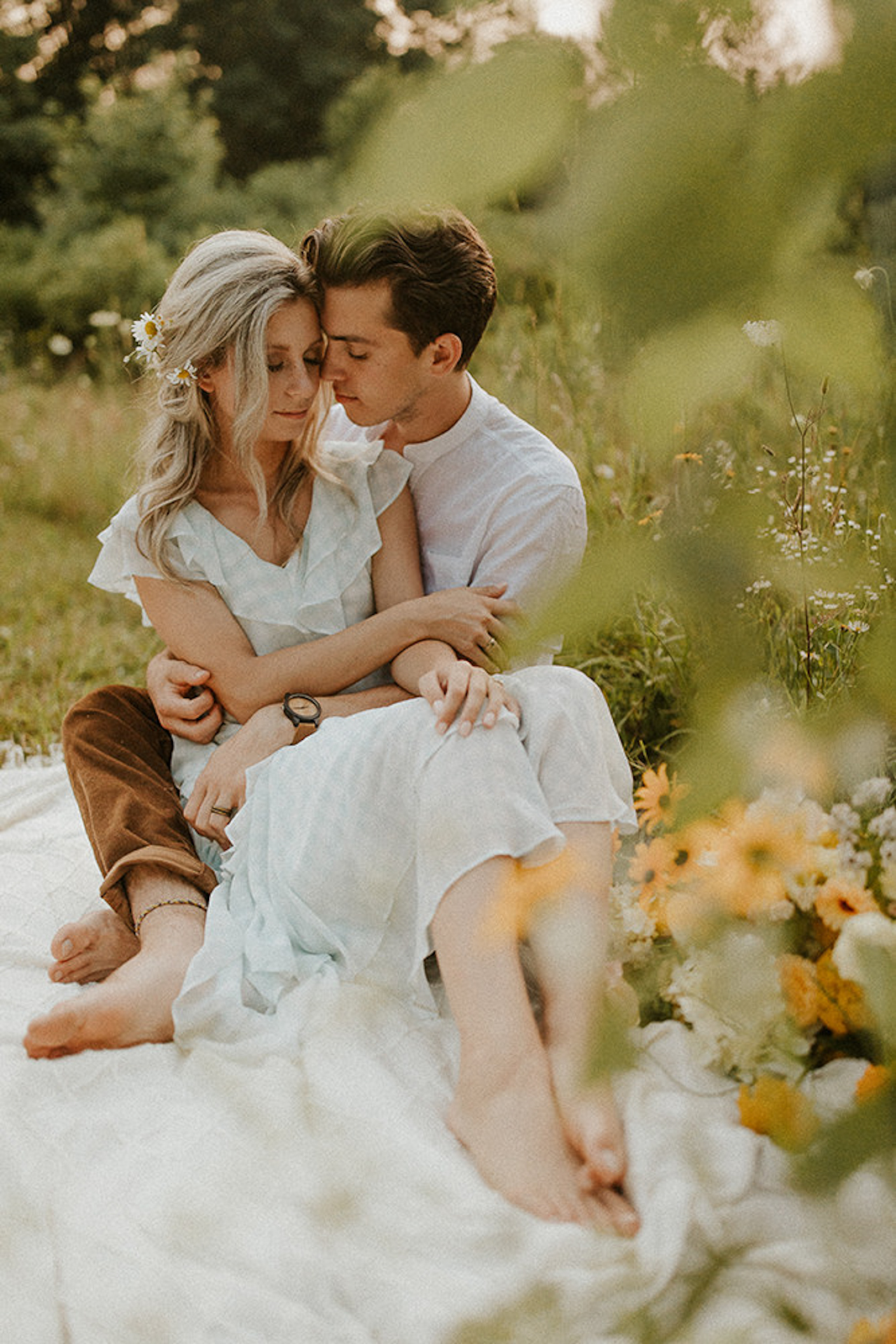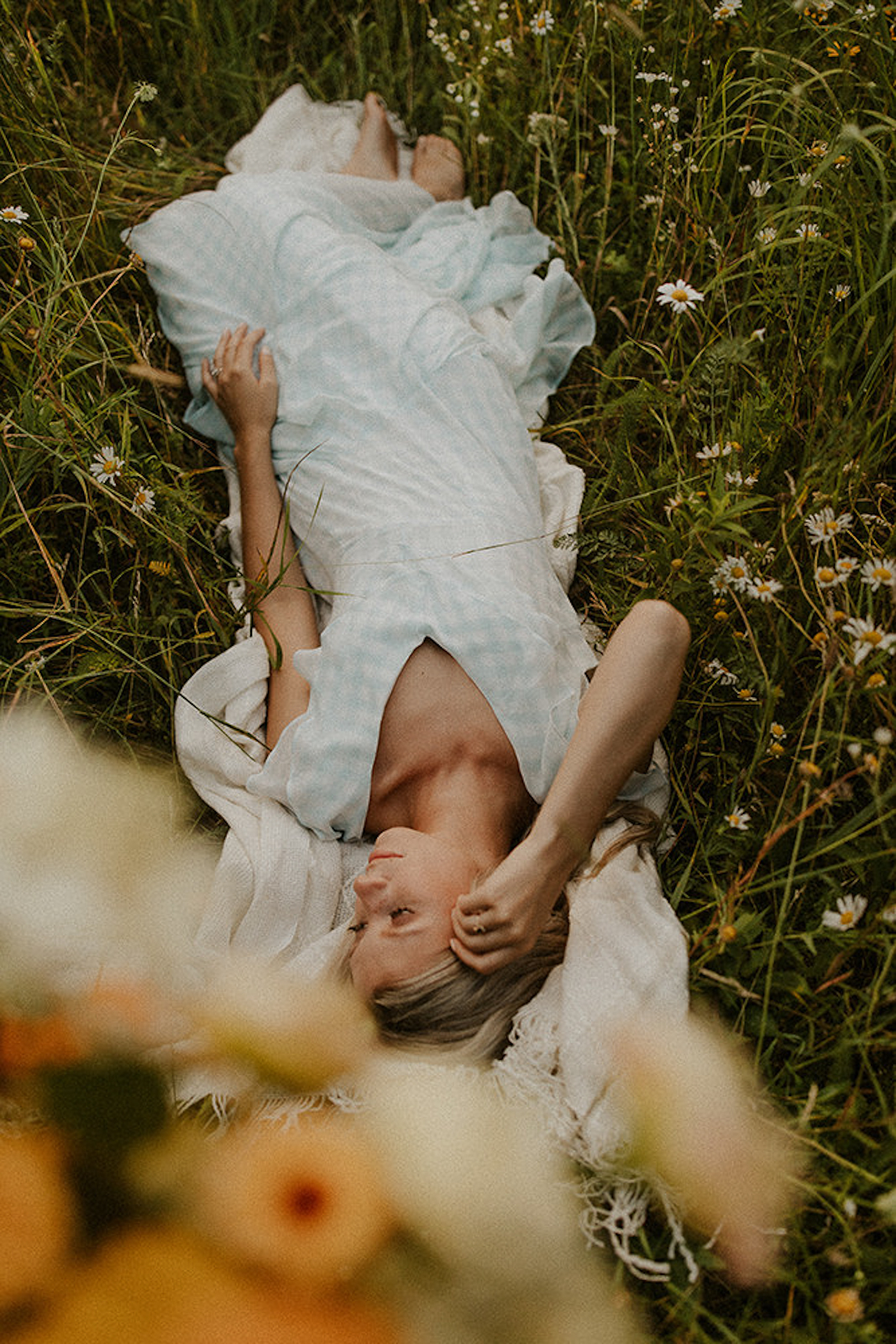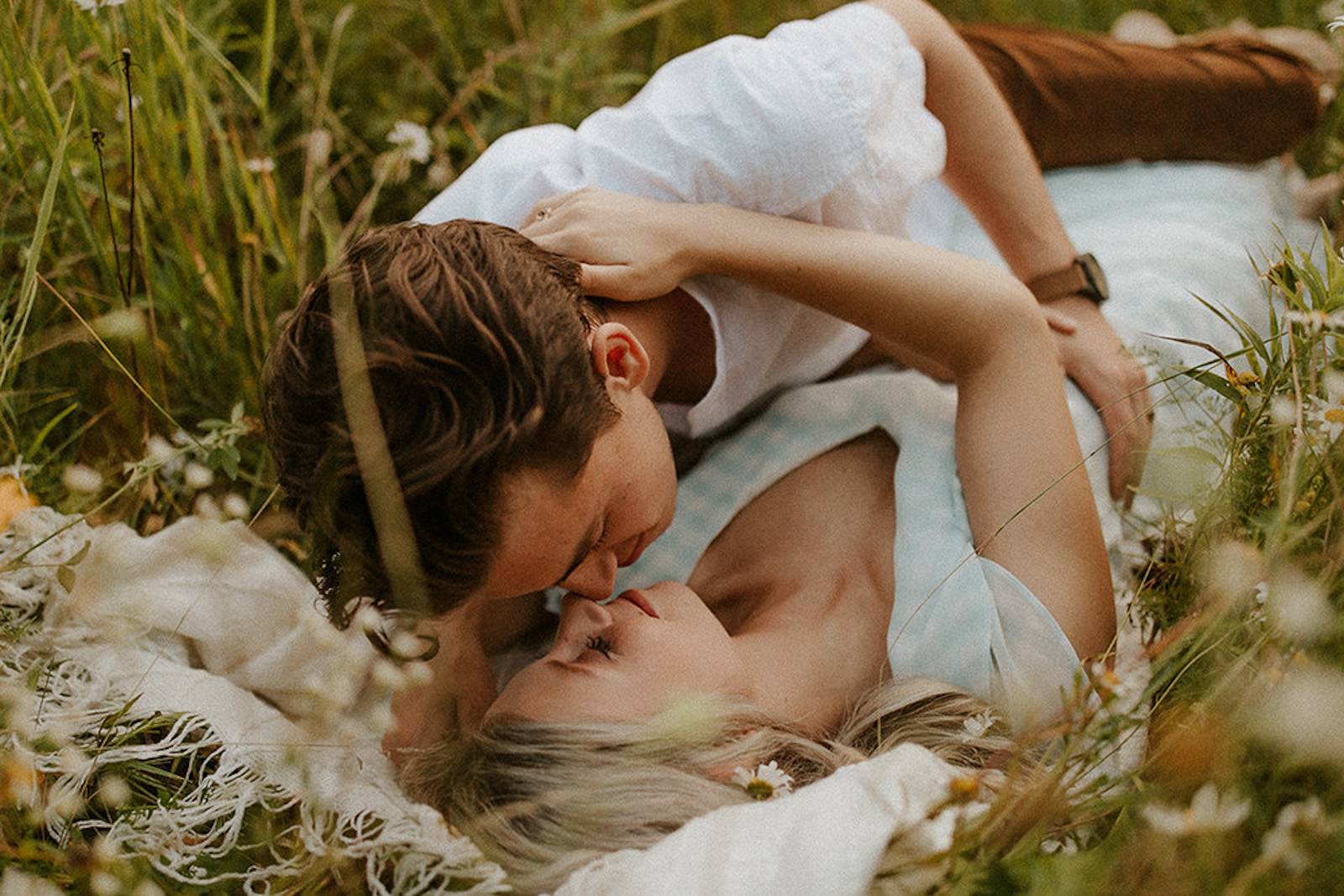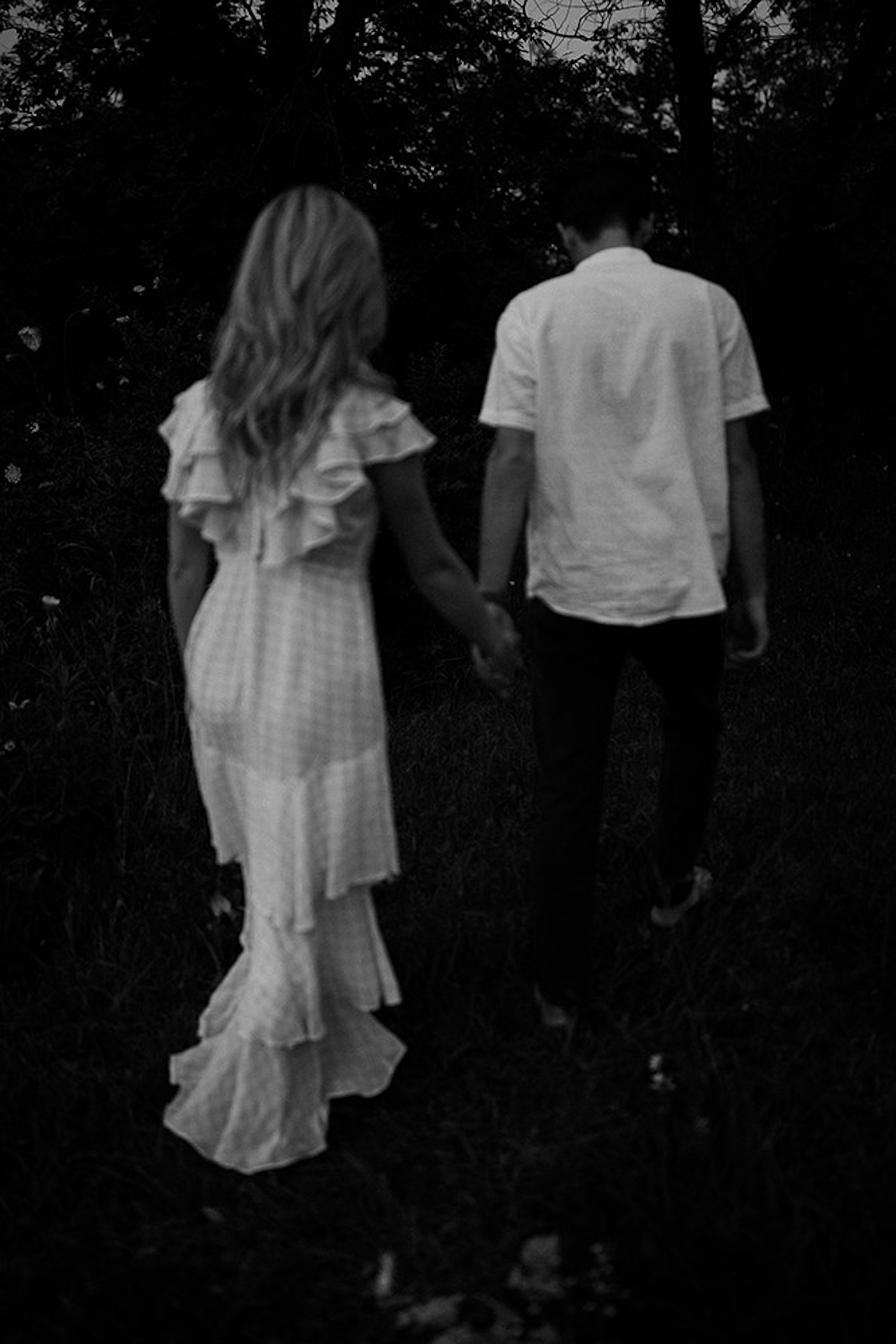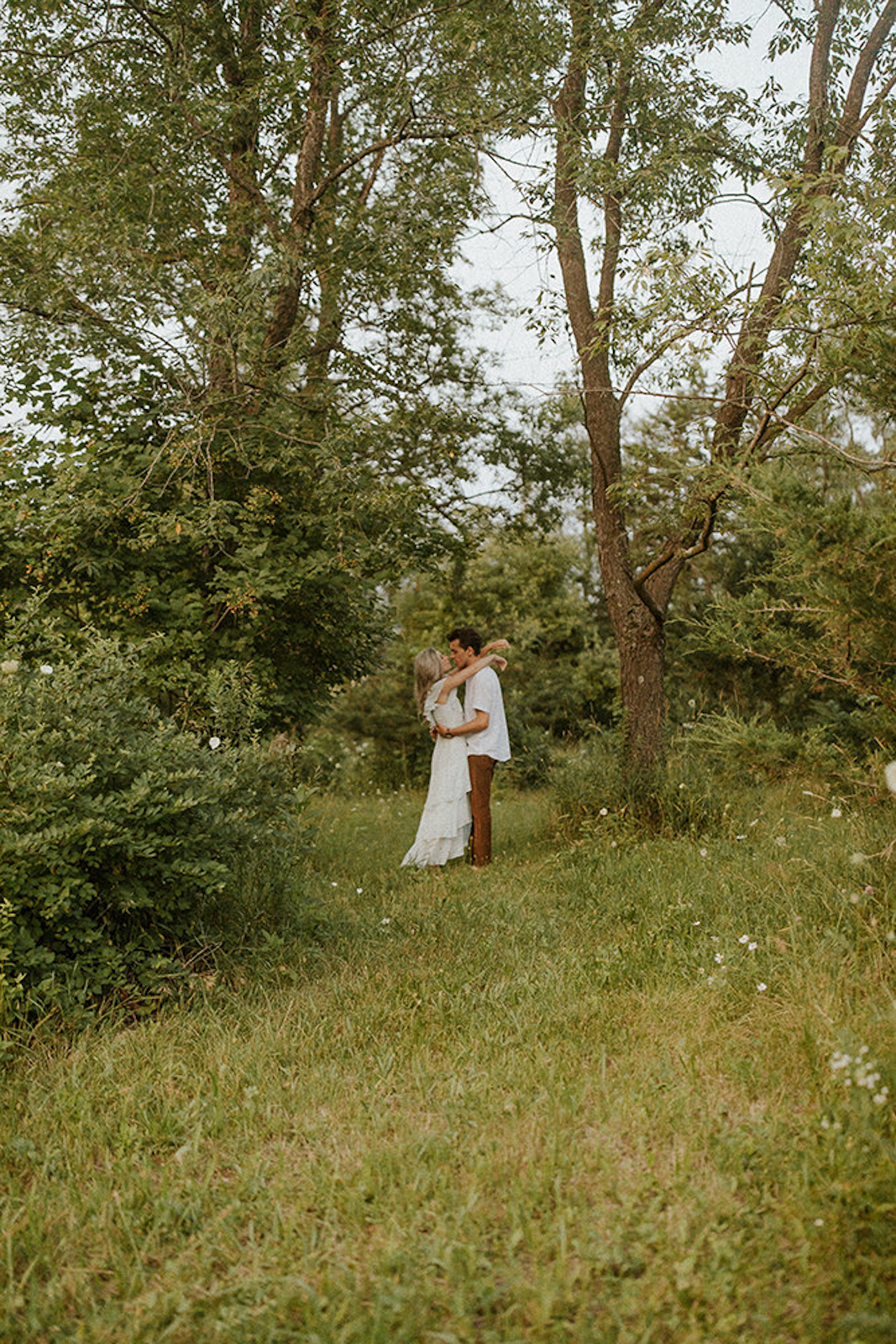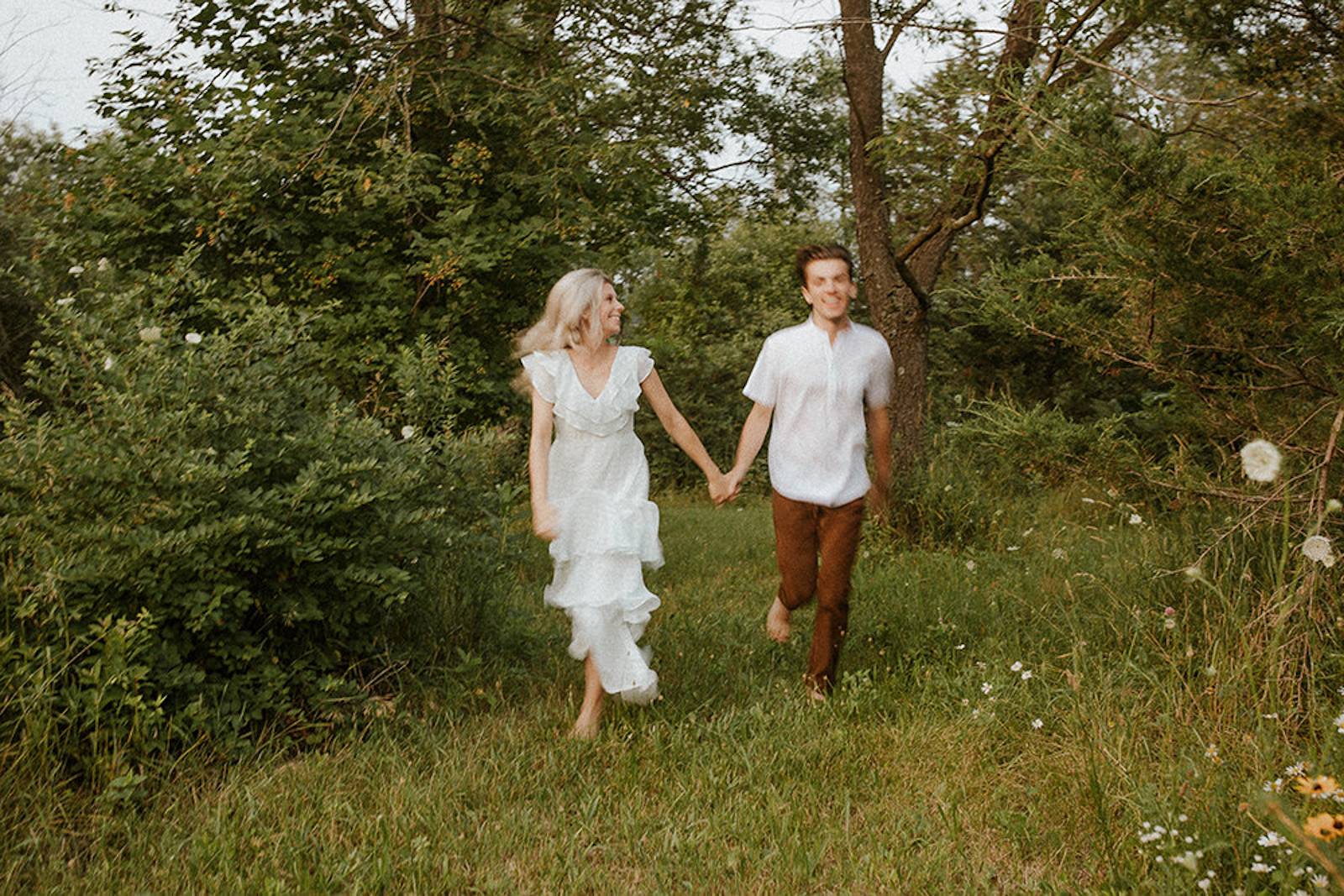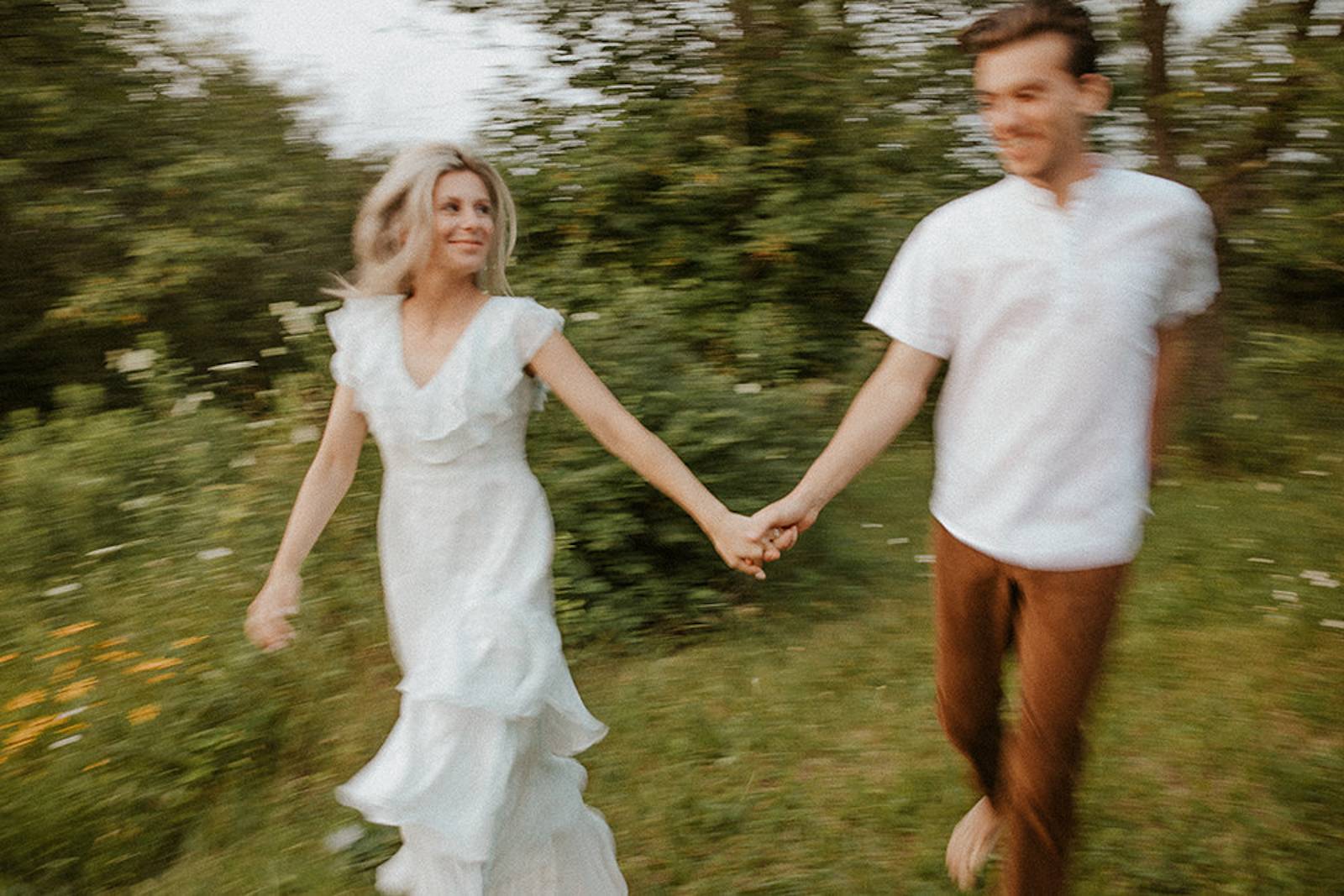 Are you still left wanting more from this stunning shoot? We know, we are too. Enjoy a further look into the day with Bakken Company's vintage-inspired film below: