Congratulations, you're engaged! We can't think of anything better than spending a warm summer night lakeside with your best friends making memories as you sip mojitos, roast marshmallows over a fire, and pop the oh-so-important question of, "Will you be my bridesmaid?!" Can you?
Designed and coordinated by Copper Feather Events, this vibrant, pretty-in-pink proposal party was inspired by the warm glow and tones of a summer sunset and the good vibes that only an evening on the beach with your gal pals can bring.
Captured by Dave Stremikis Photography, featuring Melody Rose Designs, Ash + Arrow Event Collective, LK Bridal Studio, Twisted Radish Catering, Cowboy David's Bakery, Willow & Weld, Little Pop Color Shop, Baked, and Lovely Elegance Hair & Makeup, we know this fun and carefree ASK Party, and all it's gorgeous personalized touches, will inspire you to create special moments of your own with the people who have been and will be supporting you all along the way to your big day and beyond!
Cheers to friends, food, fun, and let the pre-wedding festivities begin!
Nothing sets the scene for a boho desert-inspired beach picnic more than a canvas glamping tent from Ash + Arrow Event Collective with a statement organic balloon garland installation made from 100% biodegradable natural latex - stunning and sustainable!
Melody Rose Designs creatively crafted beautiful arrangements of peonies, spray roses, ranunculus, greenery, and dried flowers in a vivid tan, peach, coral, blush, and fuschia color palette inspired by the summer sunset. From adorable baby cacti and bud vases filled with vibrant blooms to statement ground florals, a chandelier-like hanging display, and the dreamiest accent for a golden-hour boat ride, Melody Rose Designs placed every stem with intention.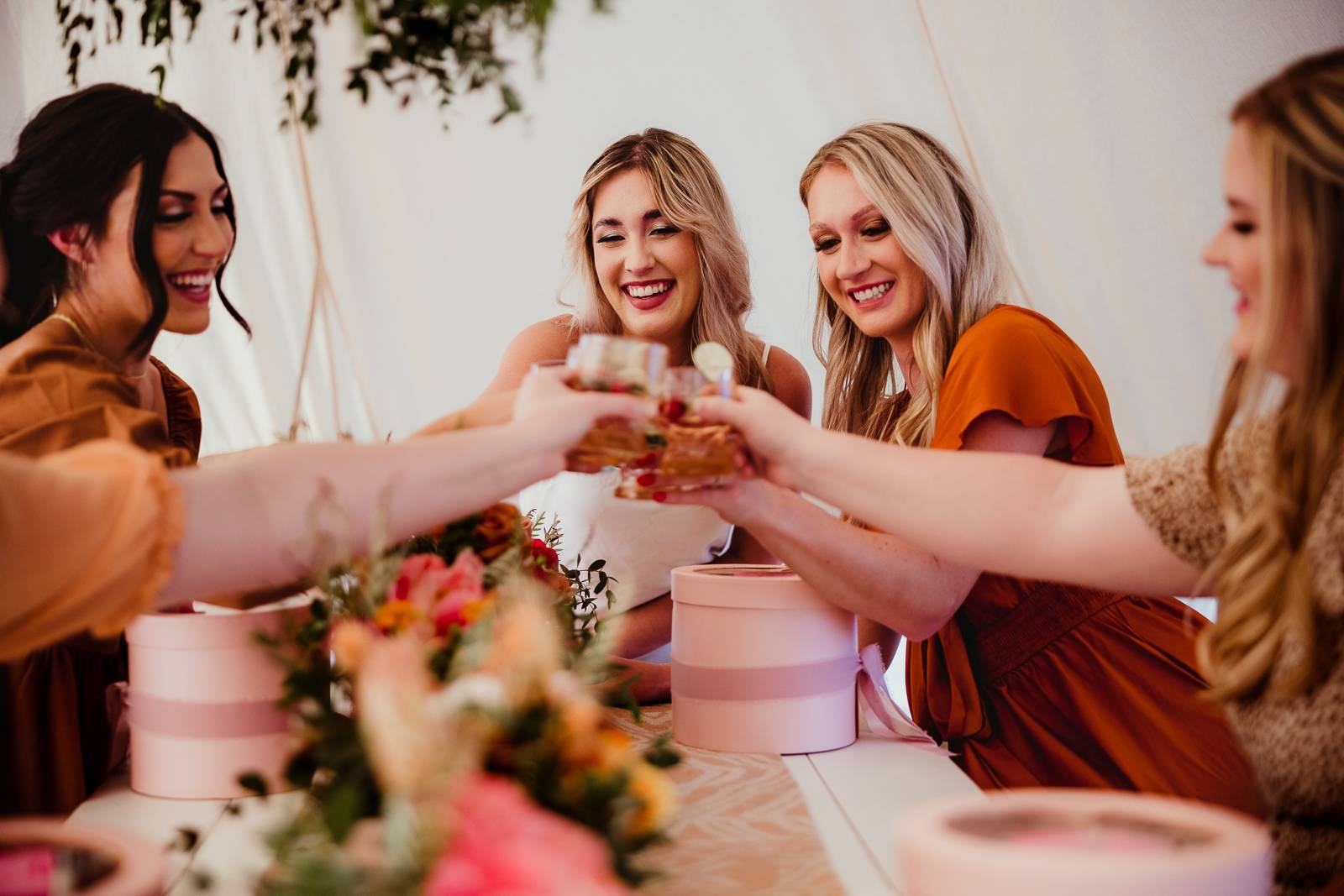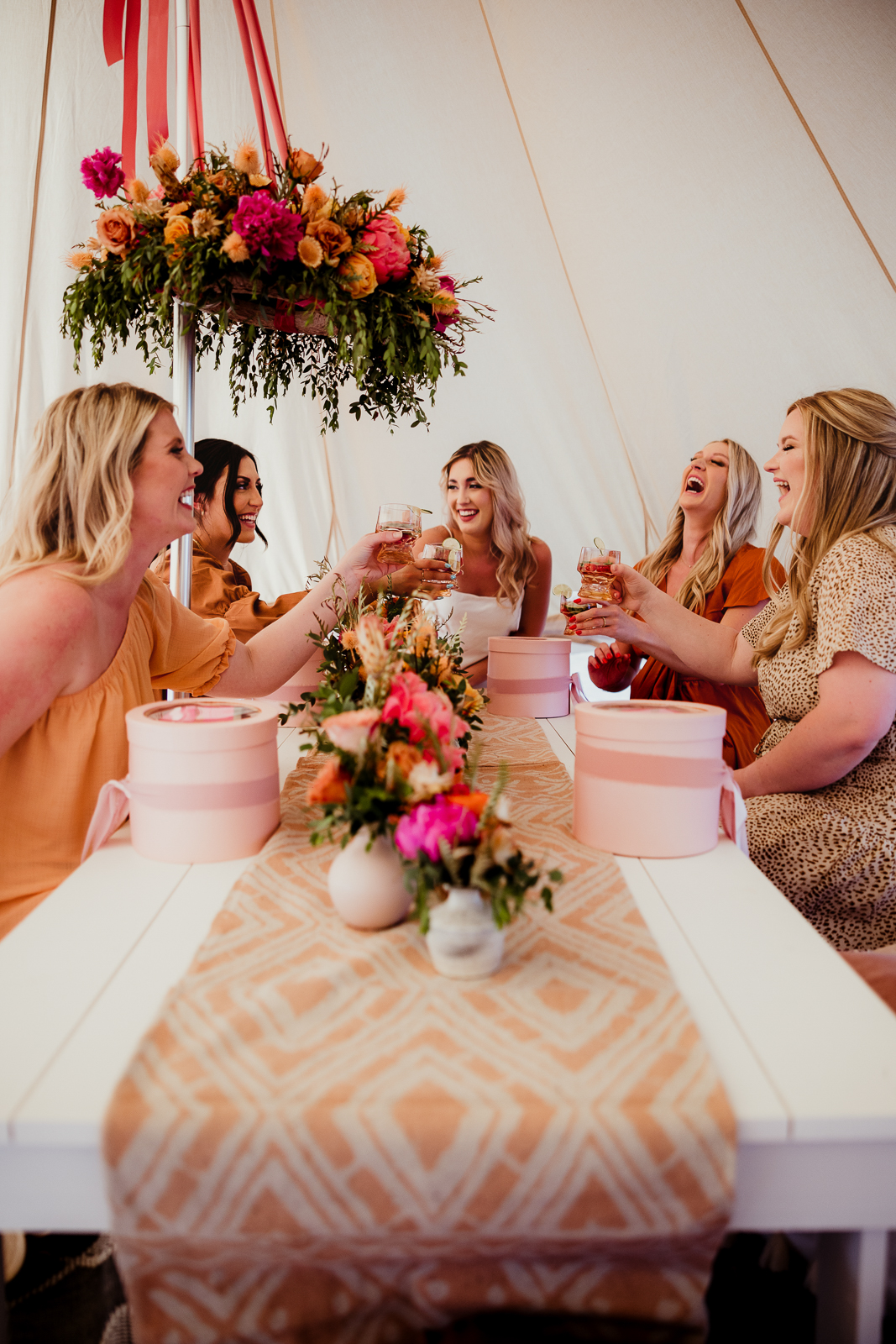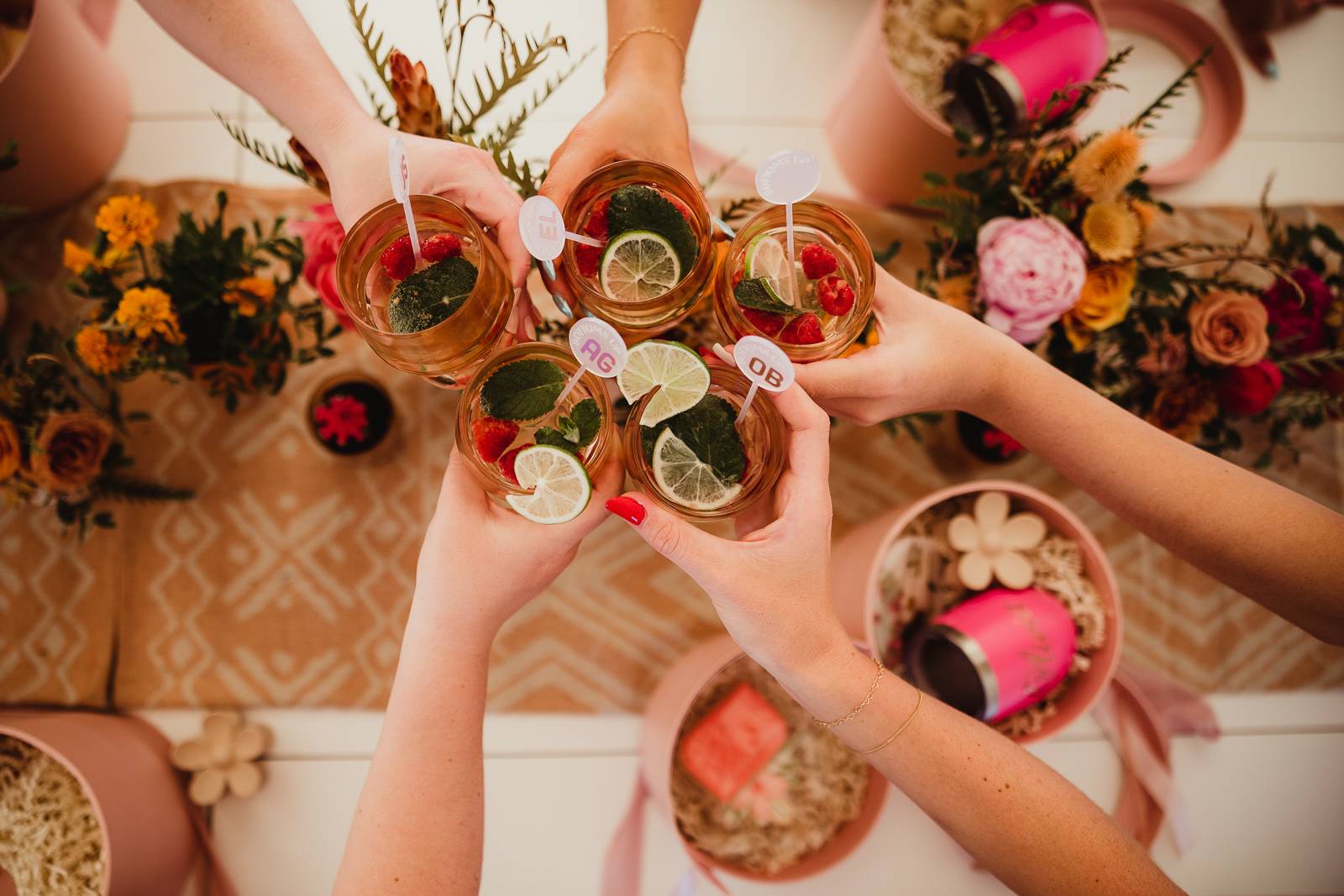 We're pretty sure it doesn't get any cuter than this modern spin on custom Ask Boxes to propose to your bridal party! LK Bridal Studio personalized beautiful, round, pink, two-tier boxes with a clear top for your soon-to-be bridesmaids to peek at all the gifted goodies inside! Once open, the box reveals a second tier, which opens to ask the important question, "Will you be my bridesmaid?" Playful bubble lettering and lovely script font in a vibrant, bold shade of pink perfectly match the palette and feel of the celebration.
And the customization doesn't stop there! Each bridesmaid was given a pink wine tumbler adorned with their name, personalized laser-engraved stir sticks, as well as custom heart-shaped sunglasses including their initials.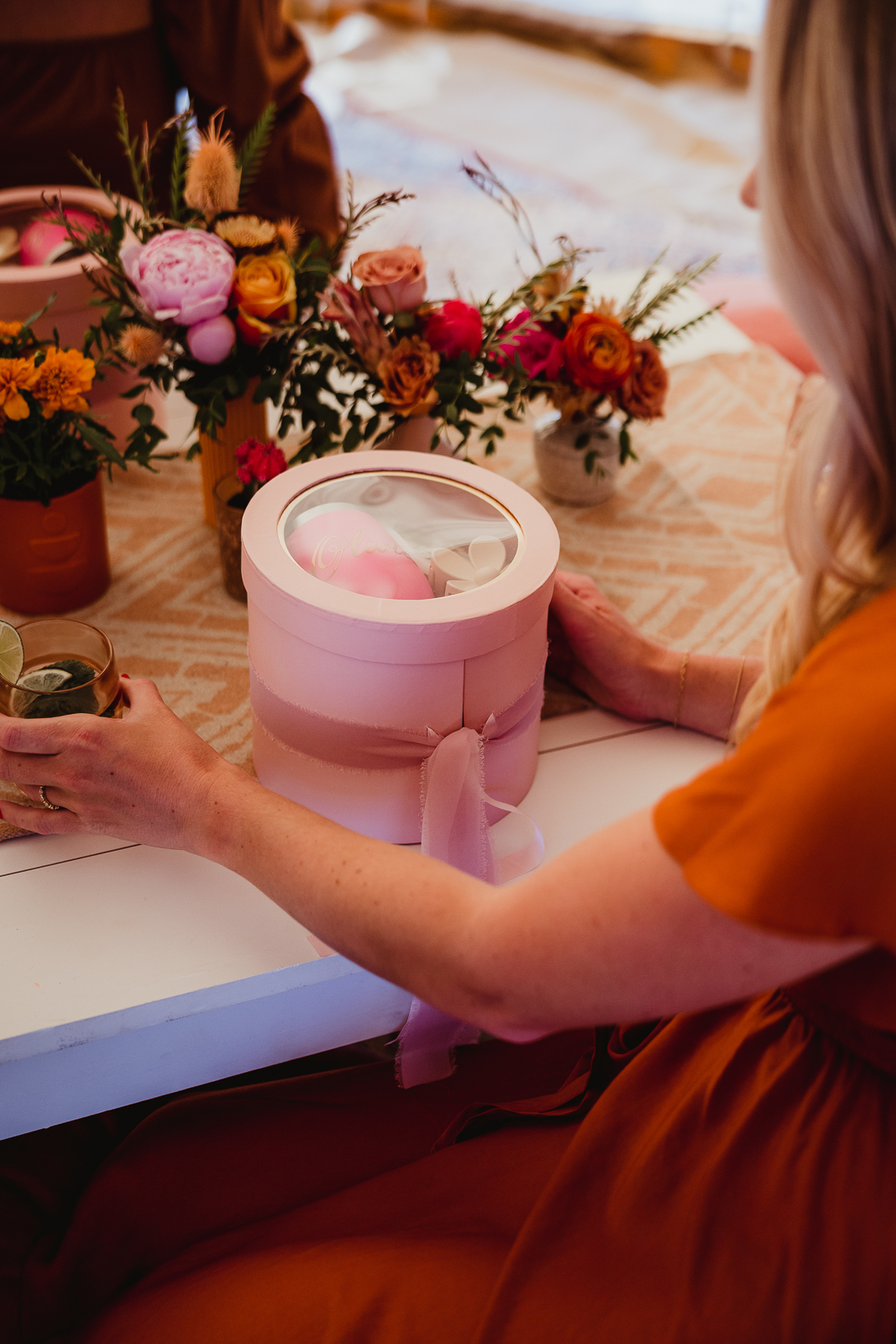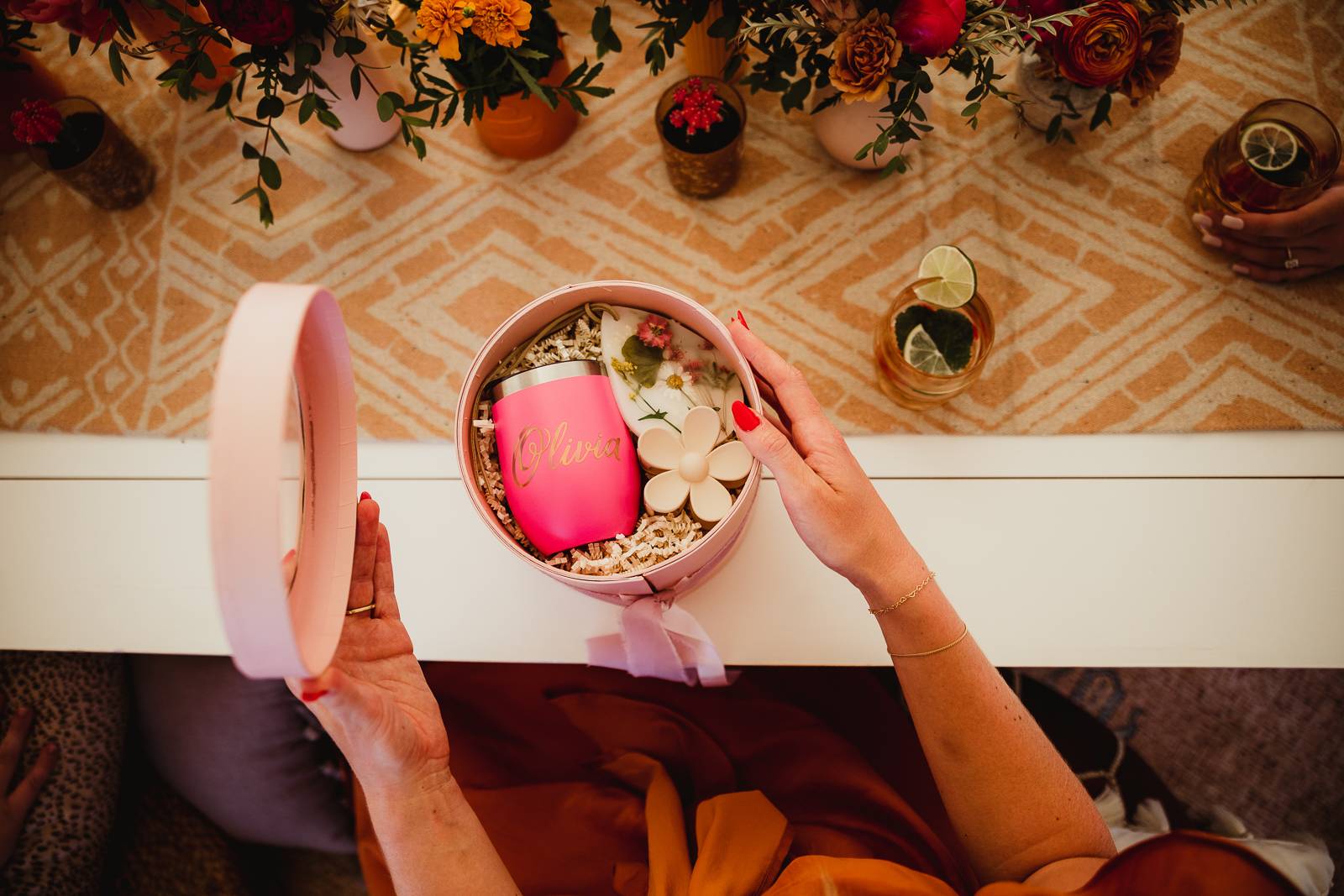 Filled with gems from Little Pop Color Shop, give friends gifts they'll use and truly appreciate like a Poppy + Pout Lip Balm and a Teardrop Botanical Sachet!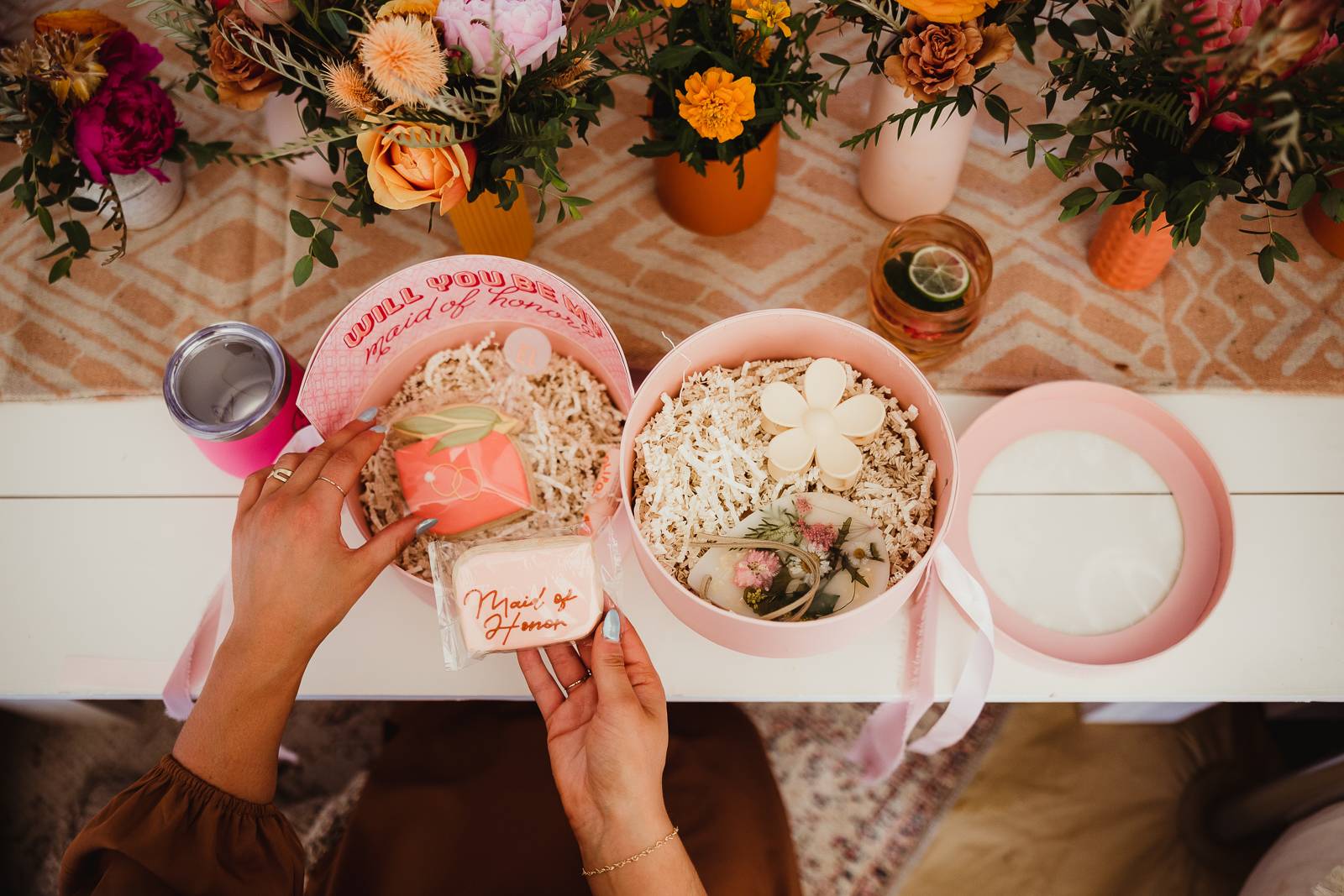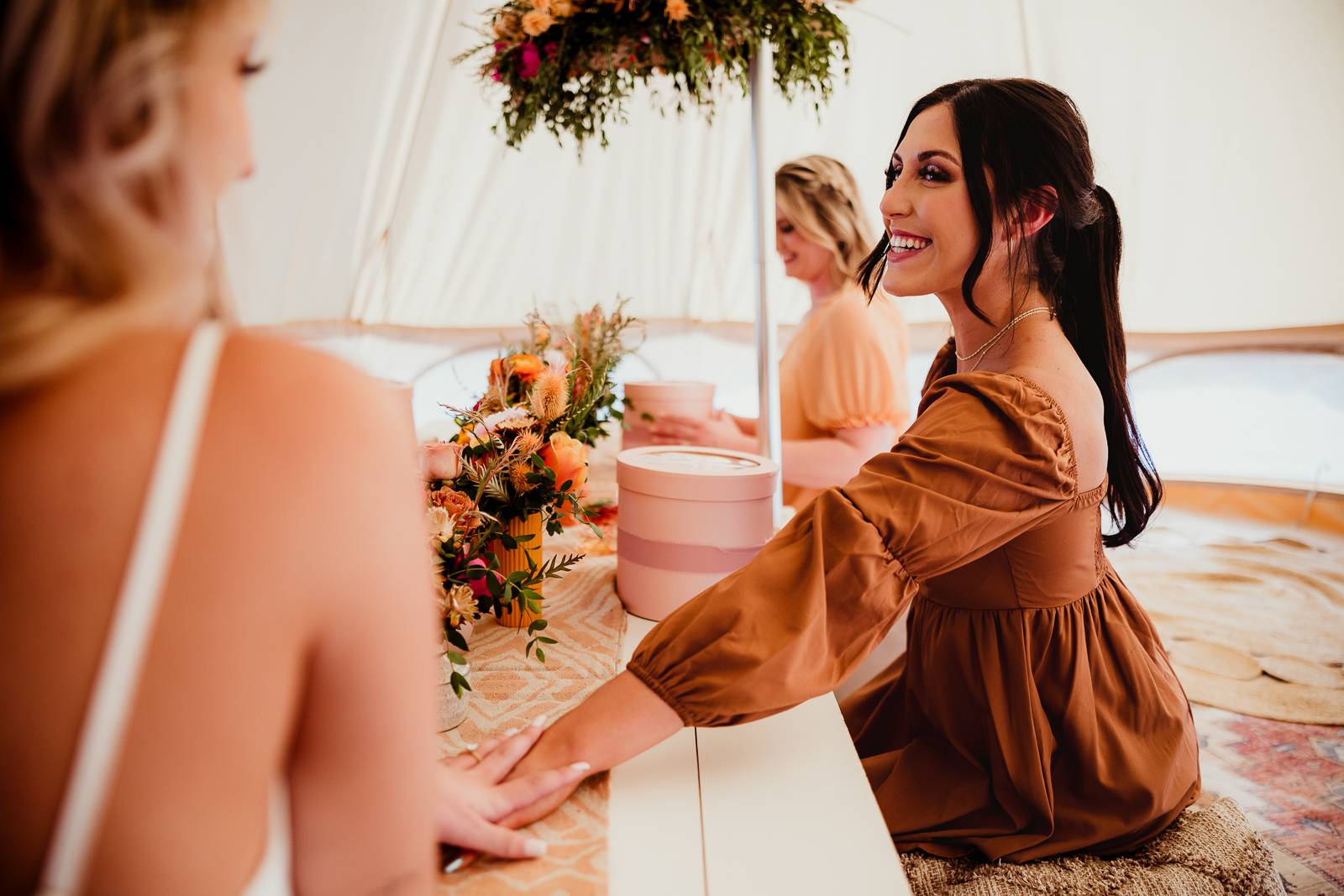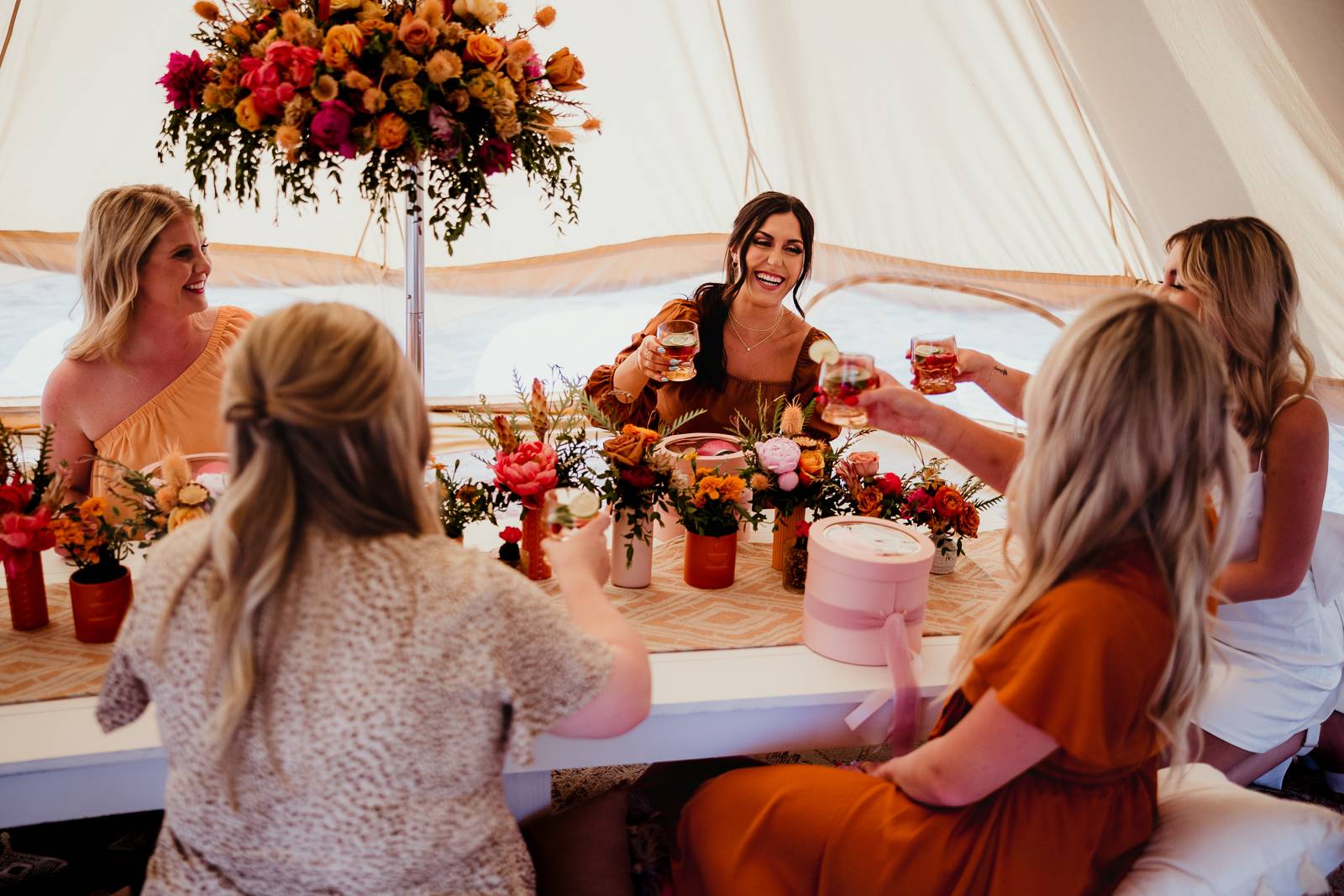 An experience and gorgeous piece of jewelry to take home wrapped into one? Yes, please! Give yourself and your girls something to remember this special night forever with permanent bracelets from Willow & Weld.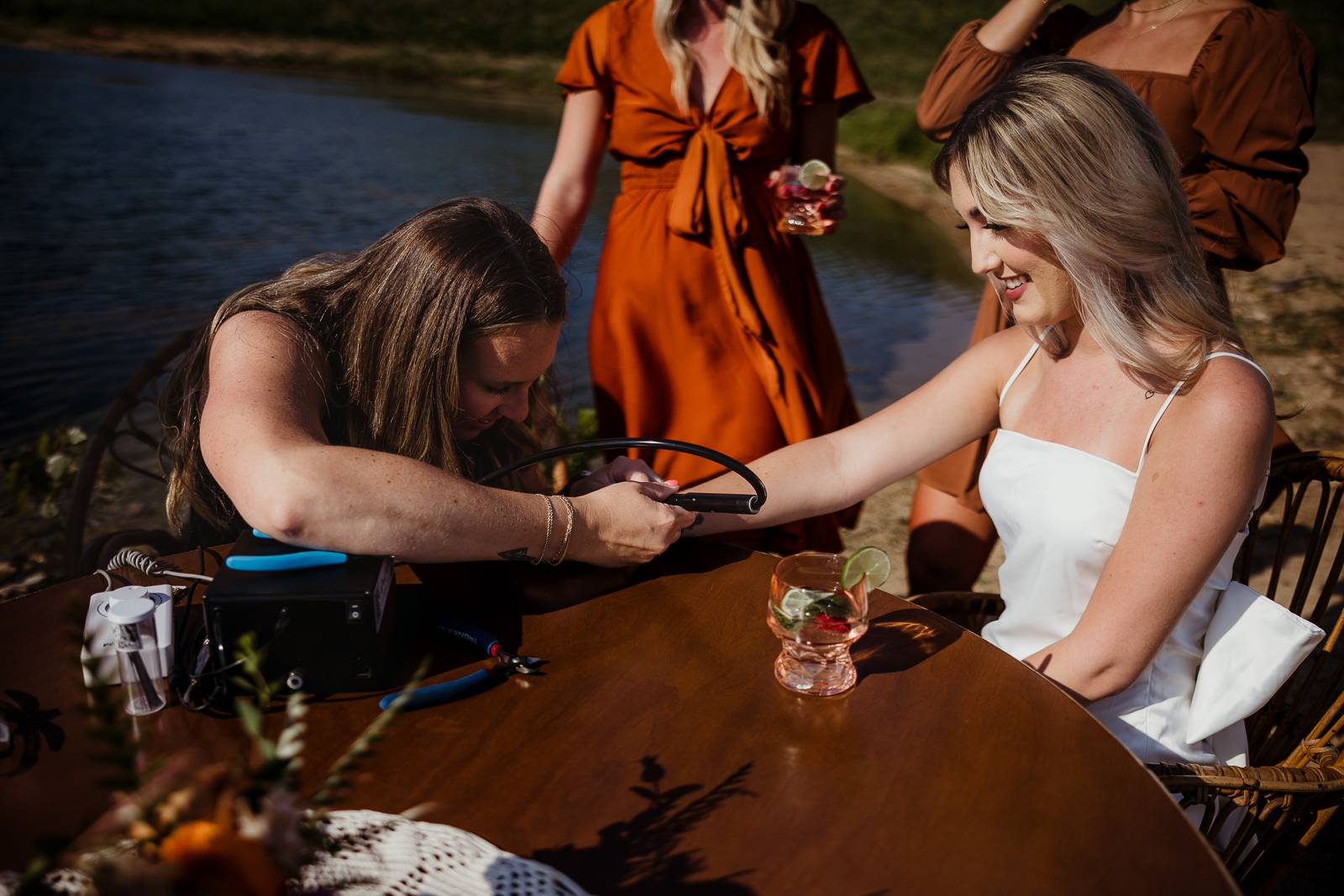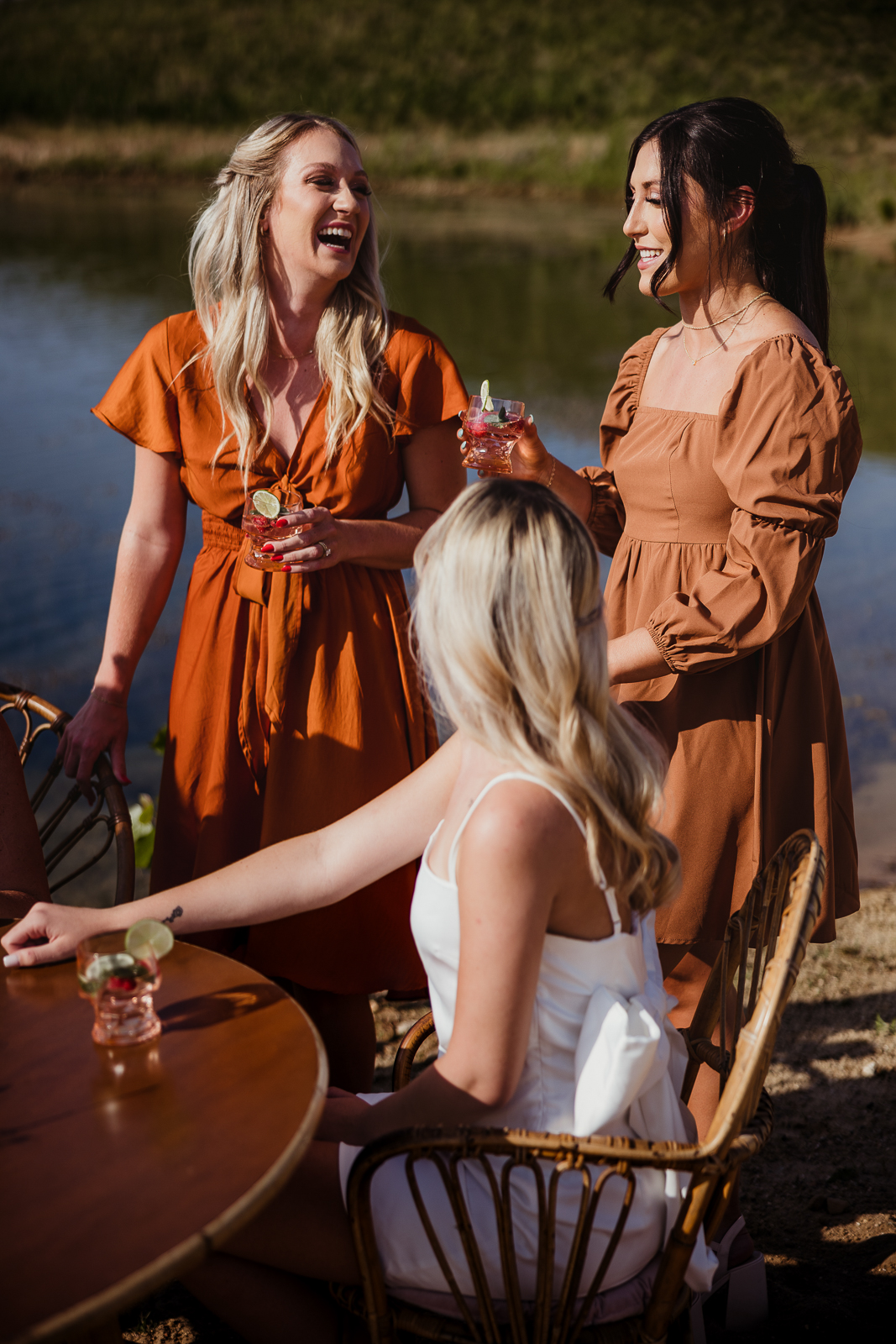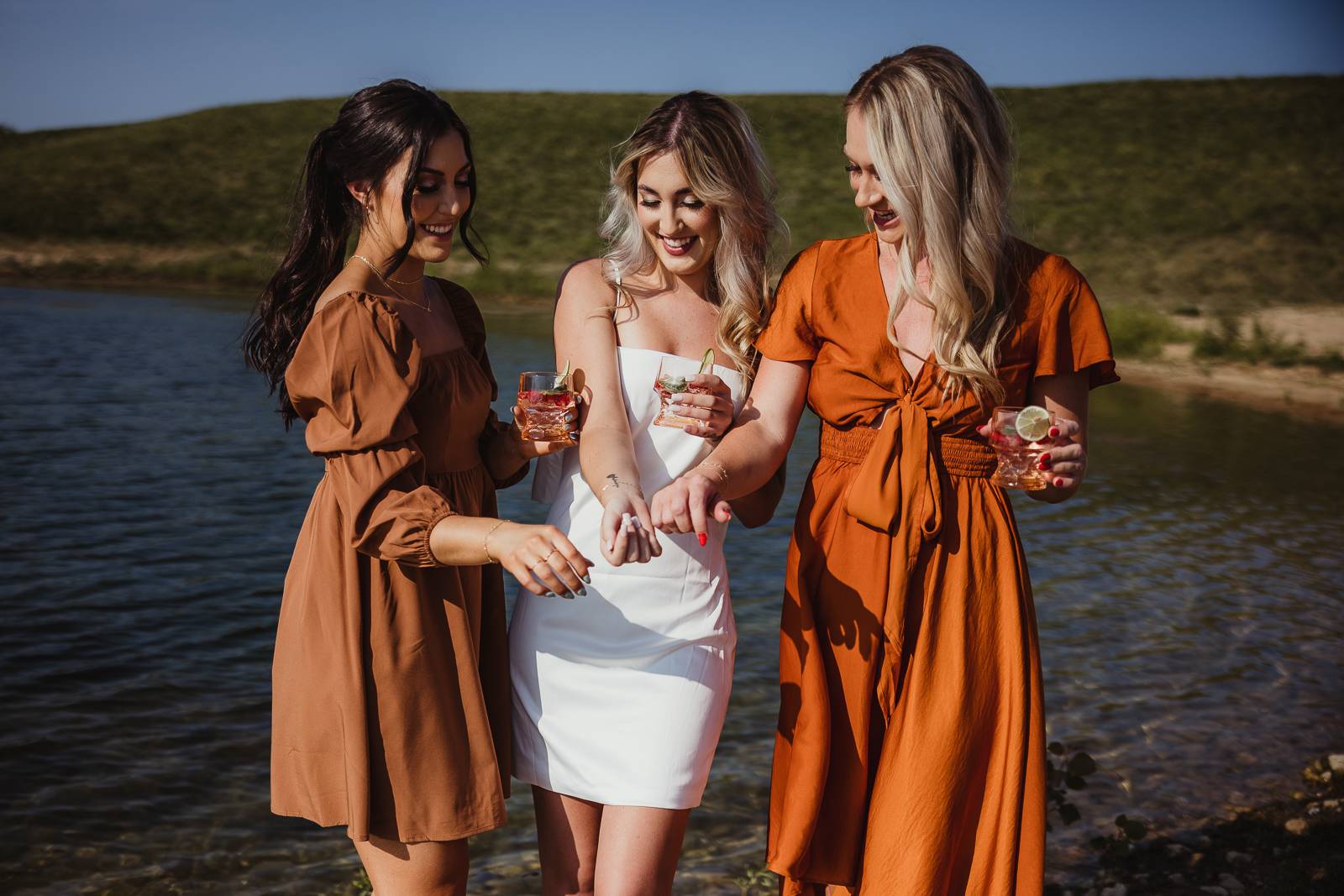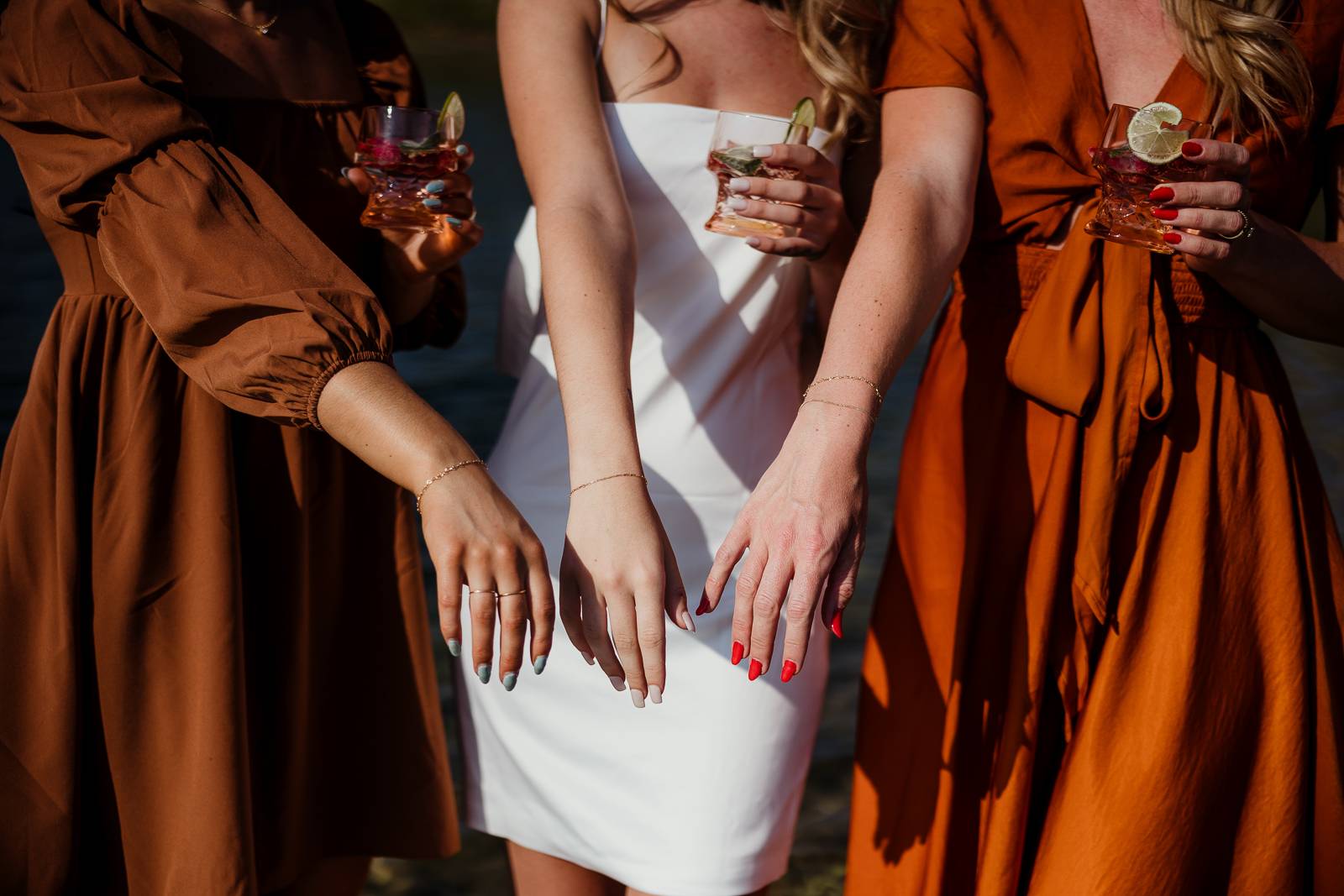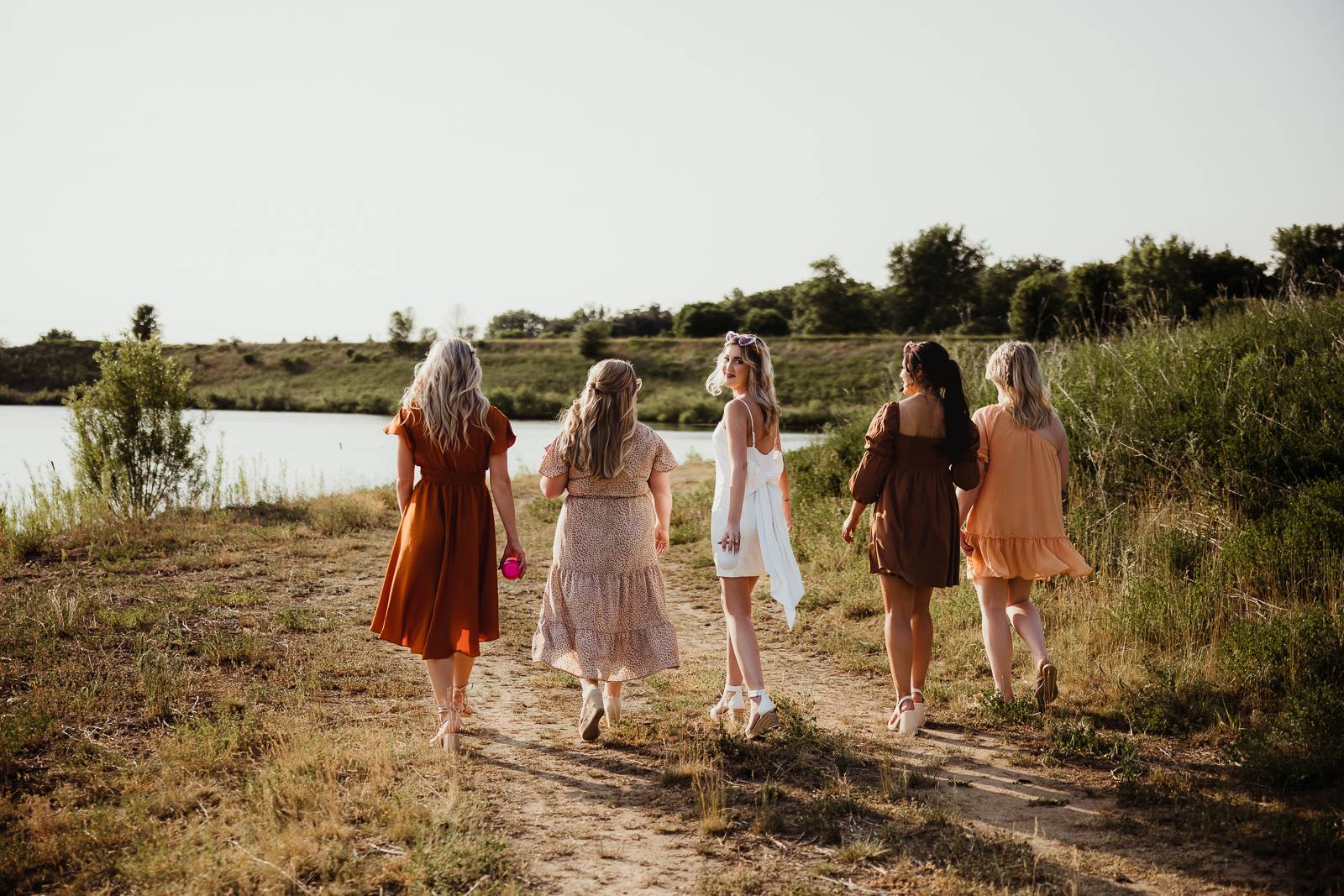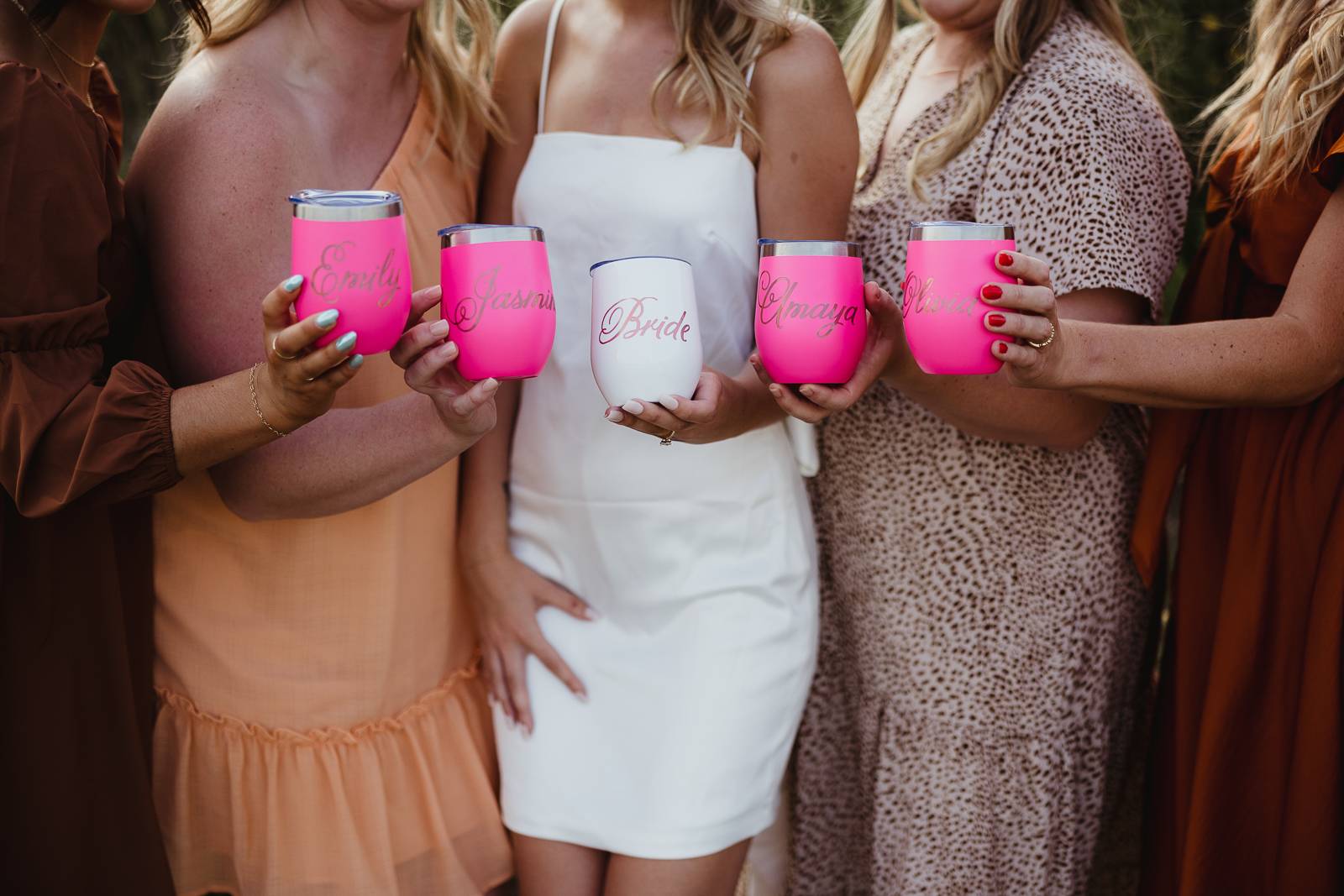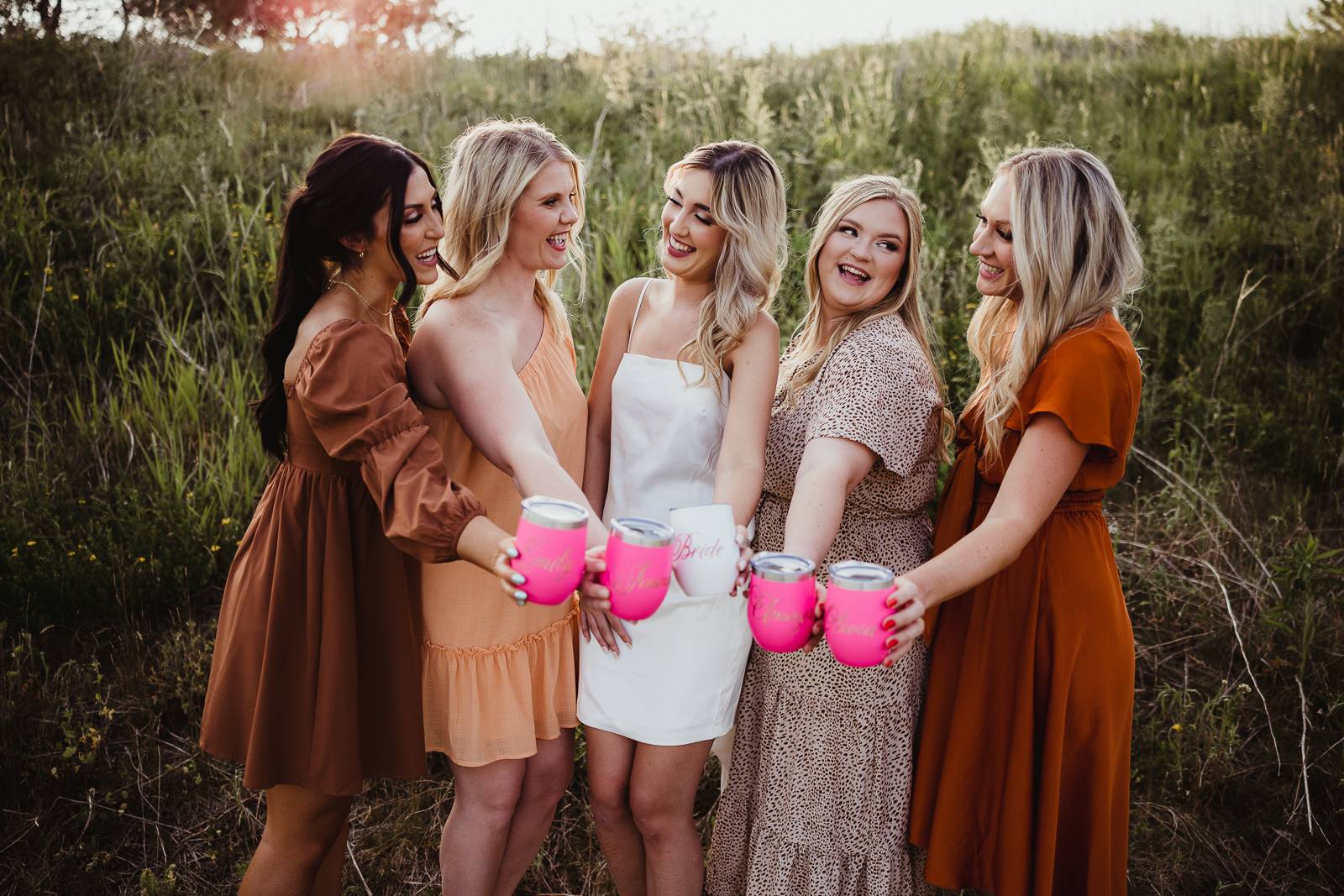 Custom cookies are the way to anyone's heart, and these gorgeous ones from Baked are the perfect addition to your proposal party!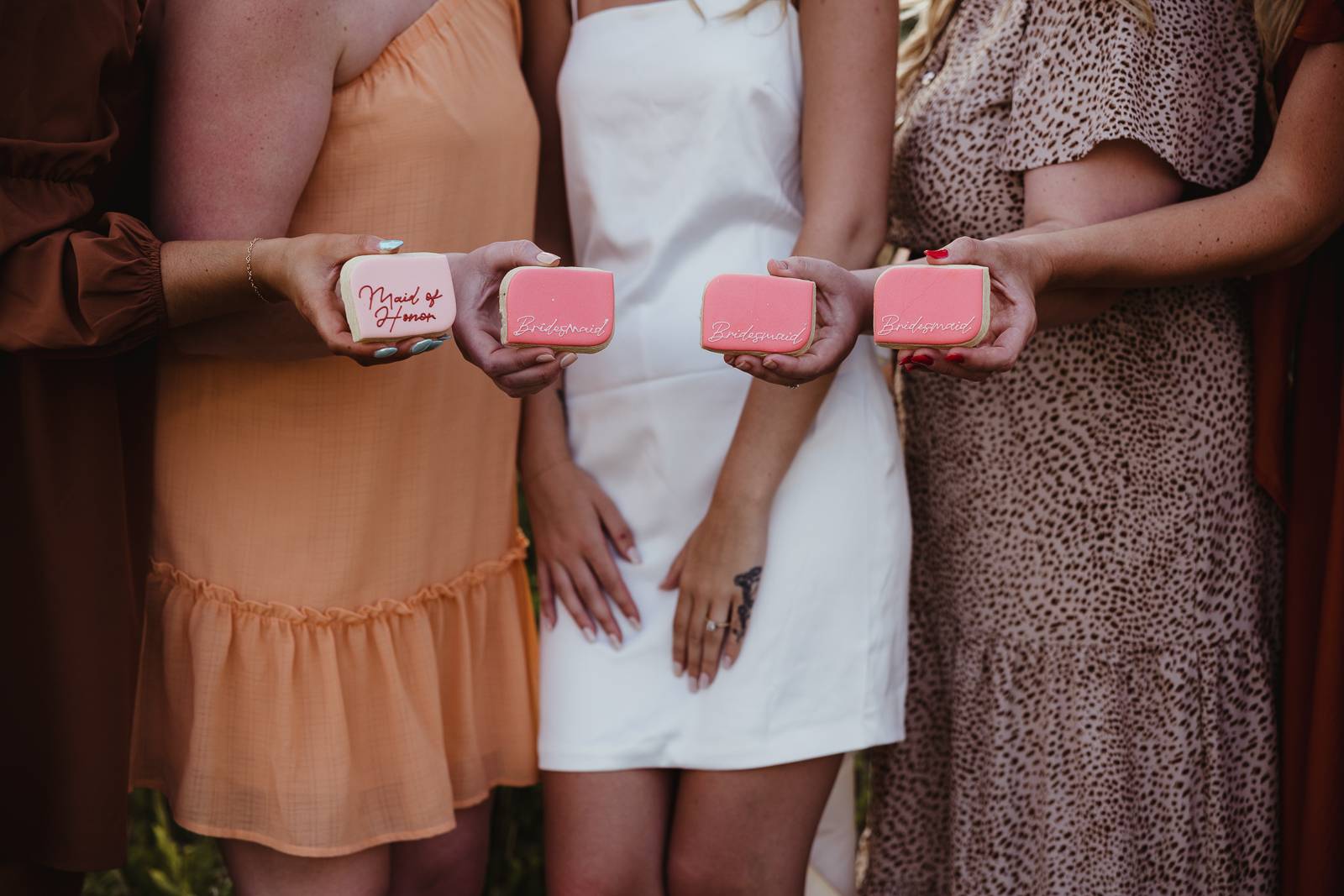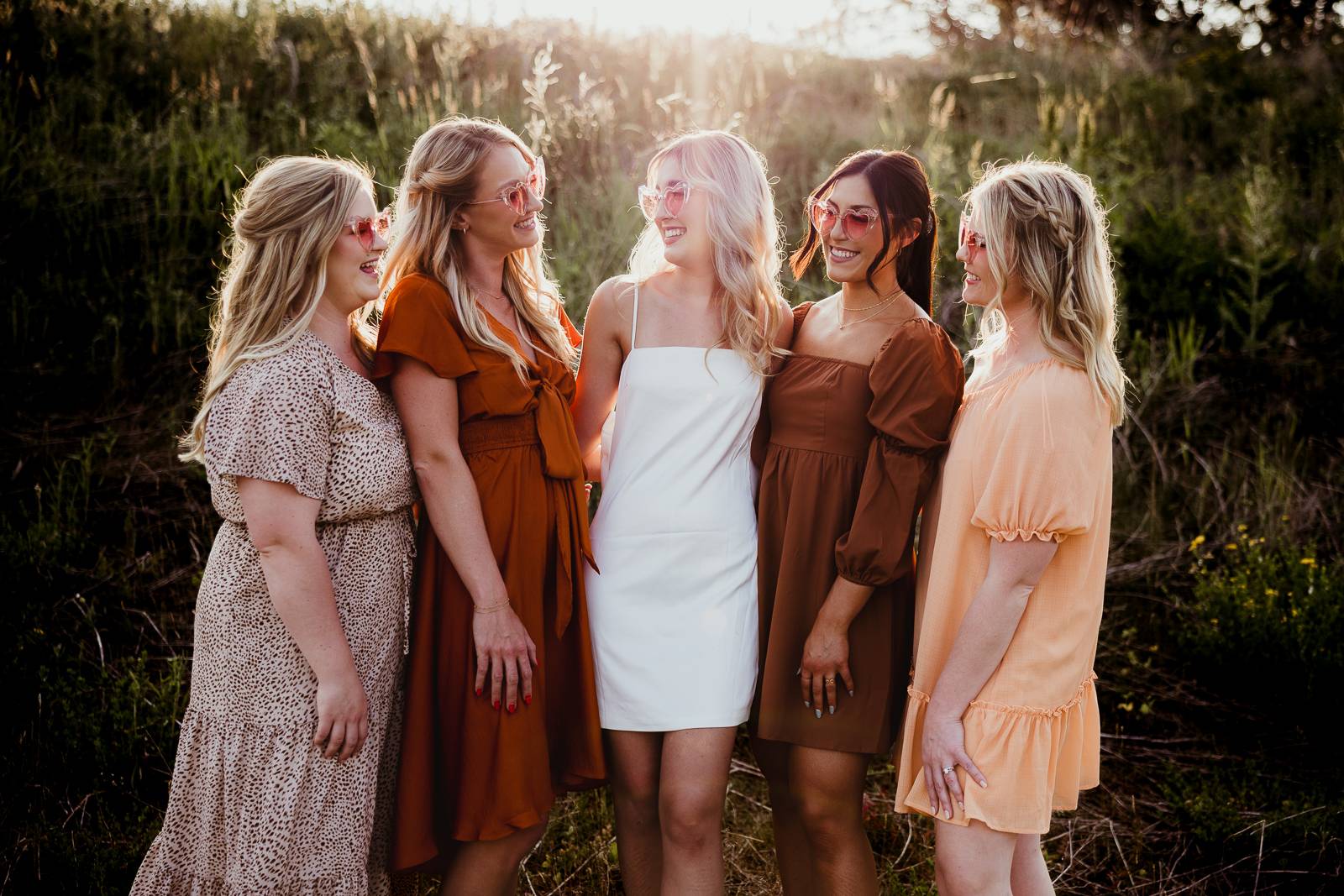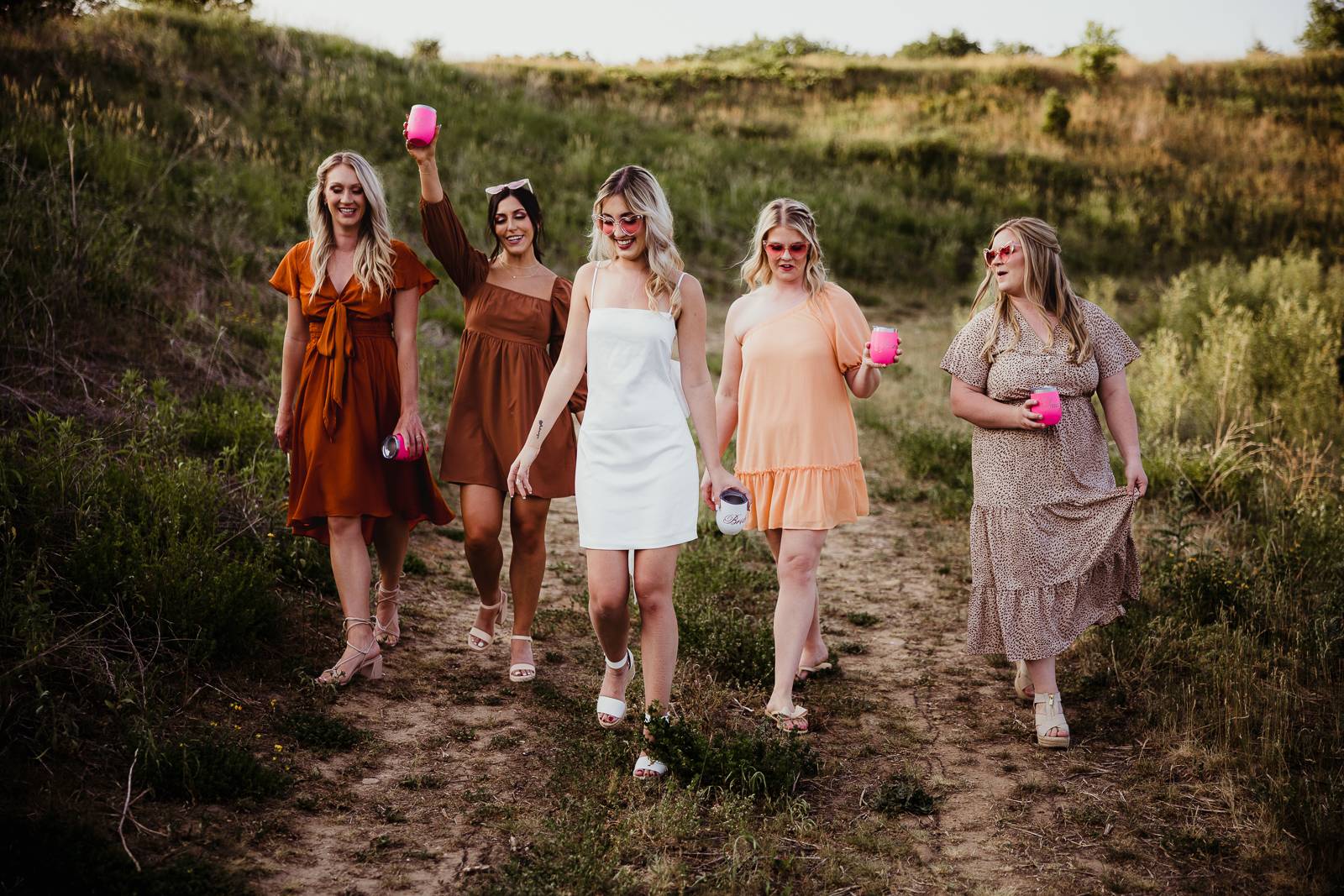 It's not a party without the food! Twisted Radish provided yummy pressed sandwiches, refreshing raspberry mojitos, and a curated grazing board that showcased a variety of vivid fresh fruits and vegetables. By combining classic and modern elements, Twisted Radish created a sense of elegance, flavor, and artistry in this delicious spread!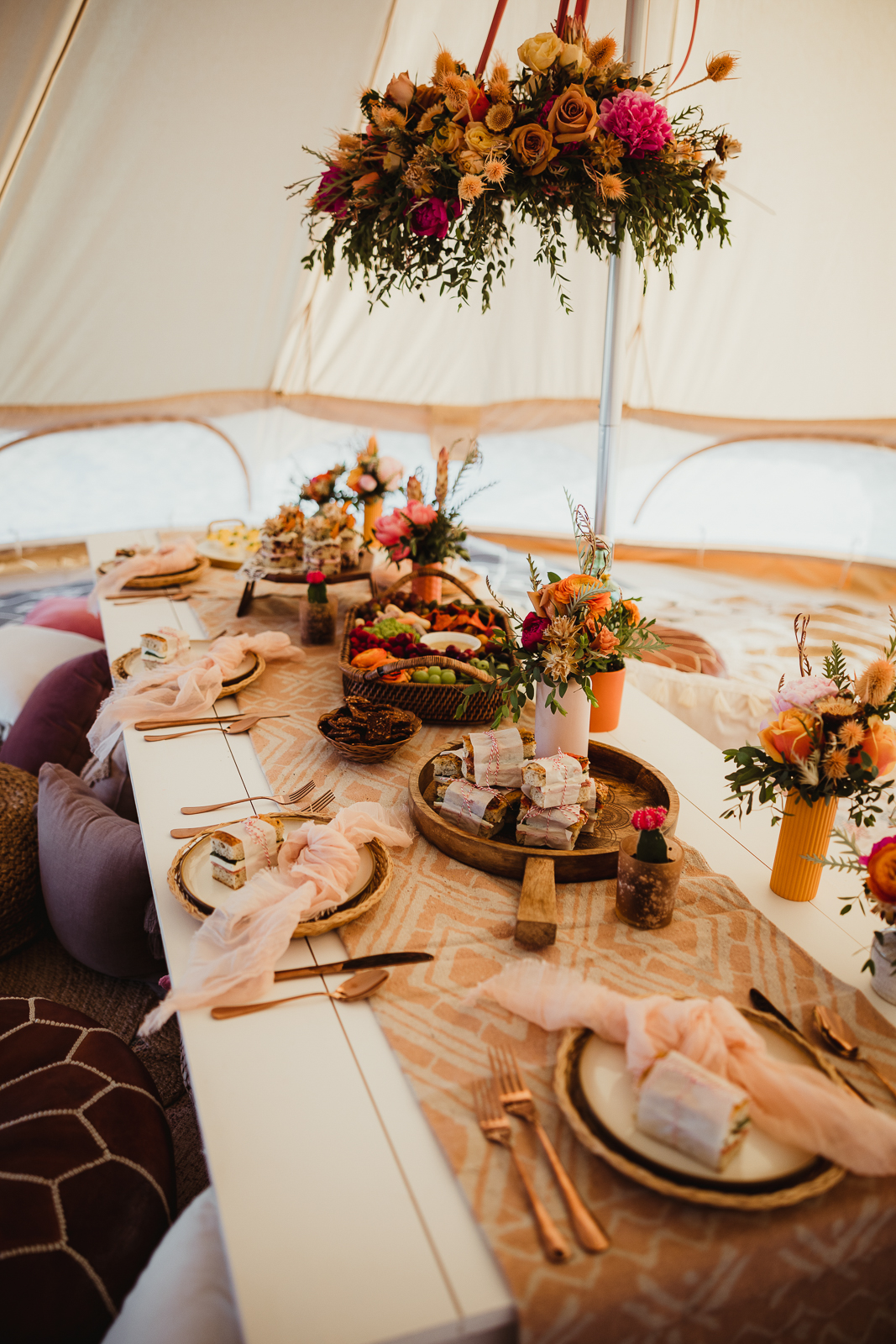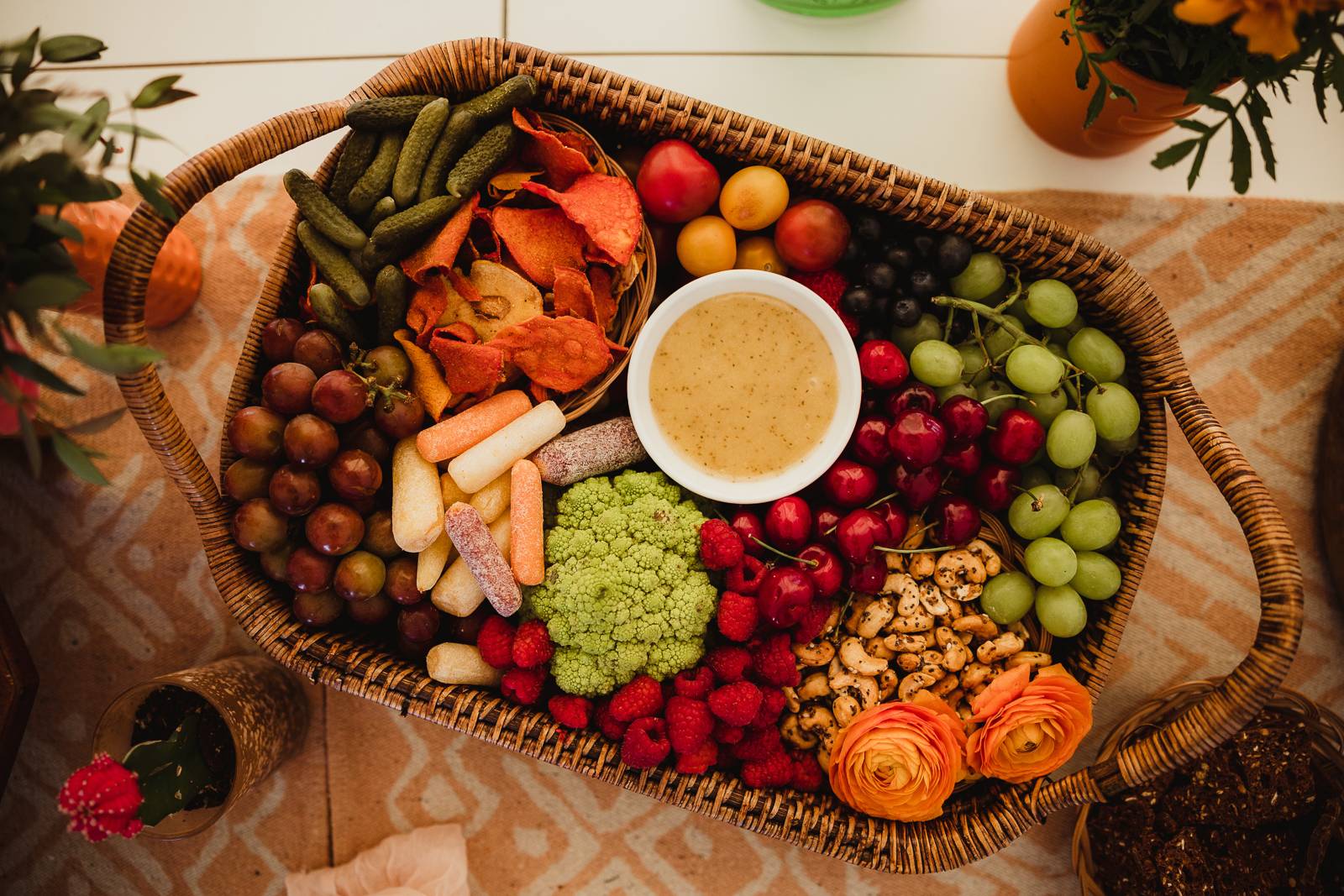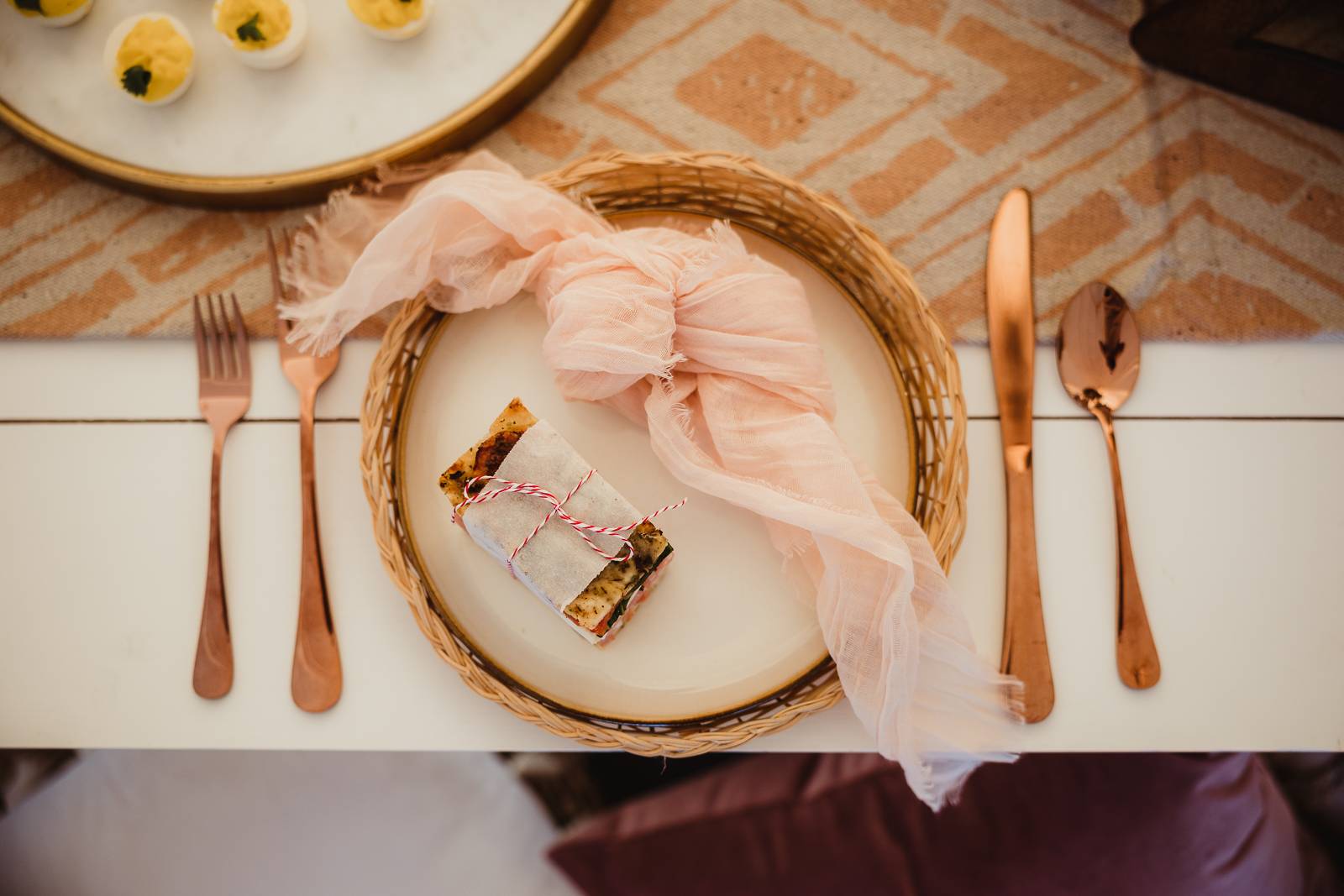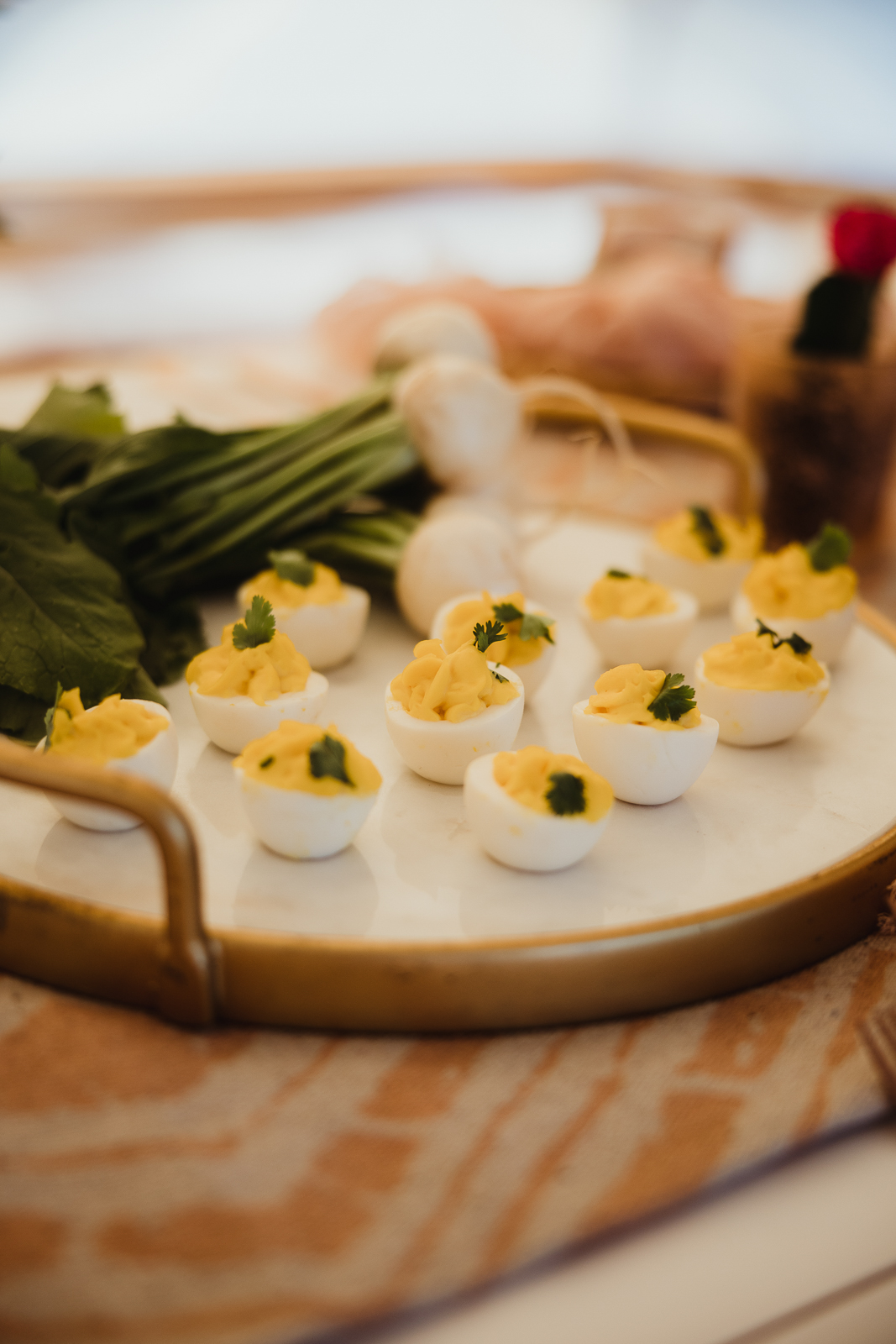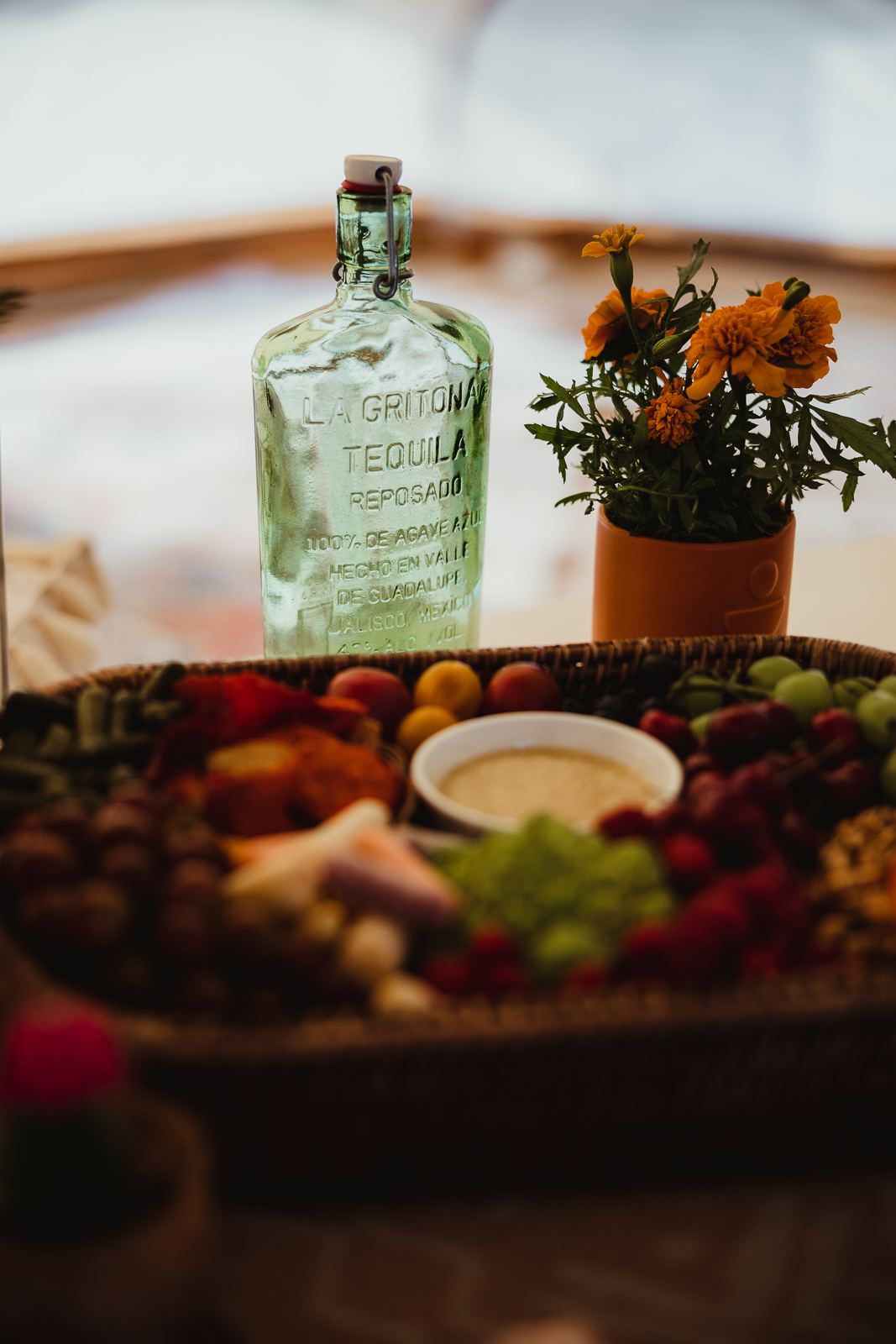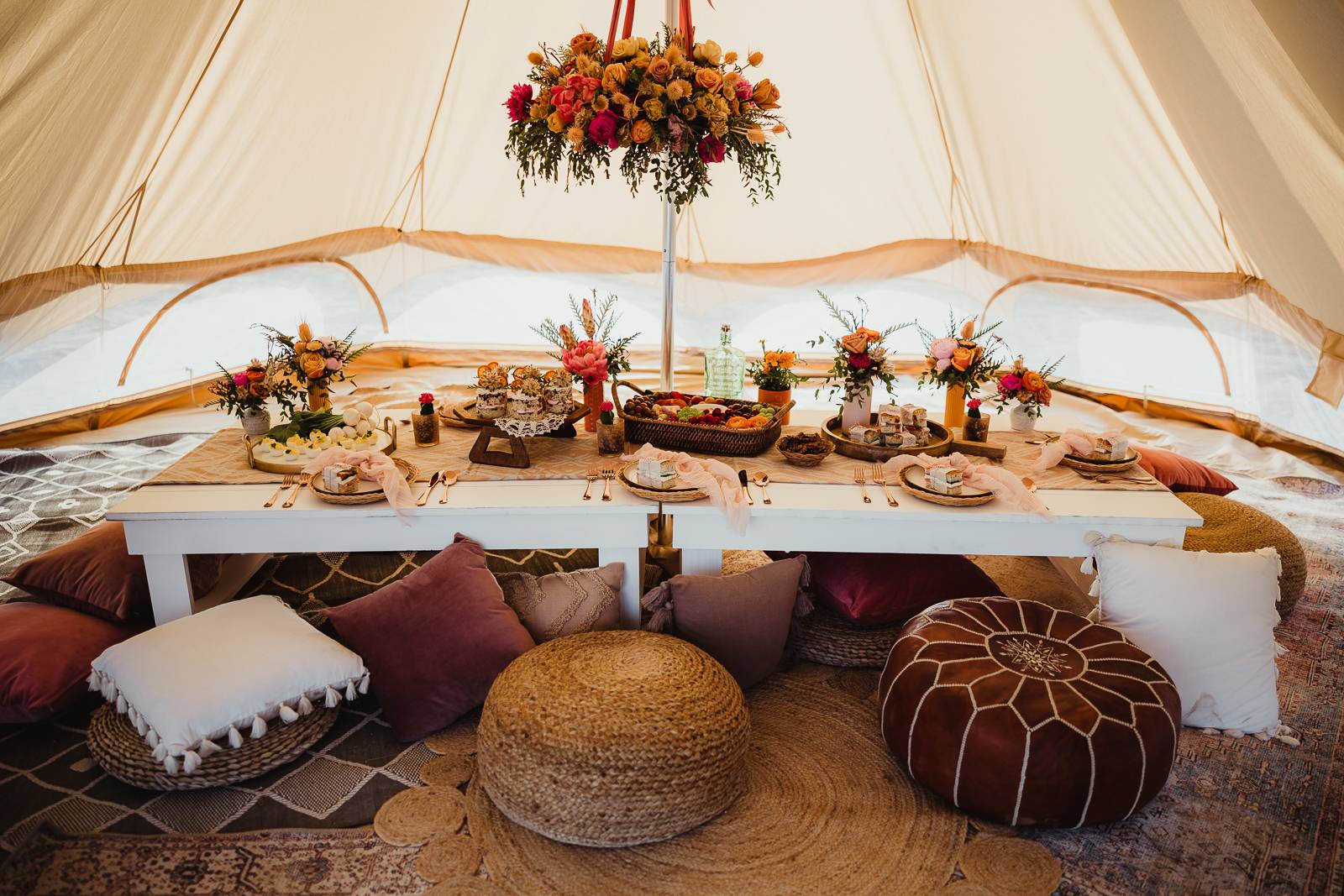 Fruity, naked mini-cakes from Cowboy David's Bakery add layered sweetness to the vibrant display of delicious light bites.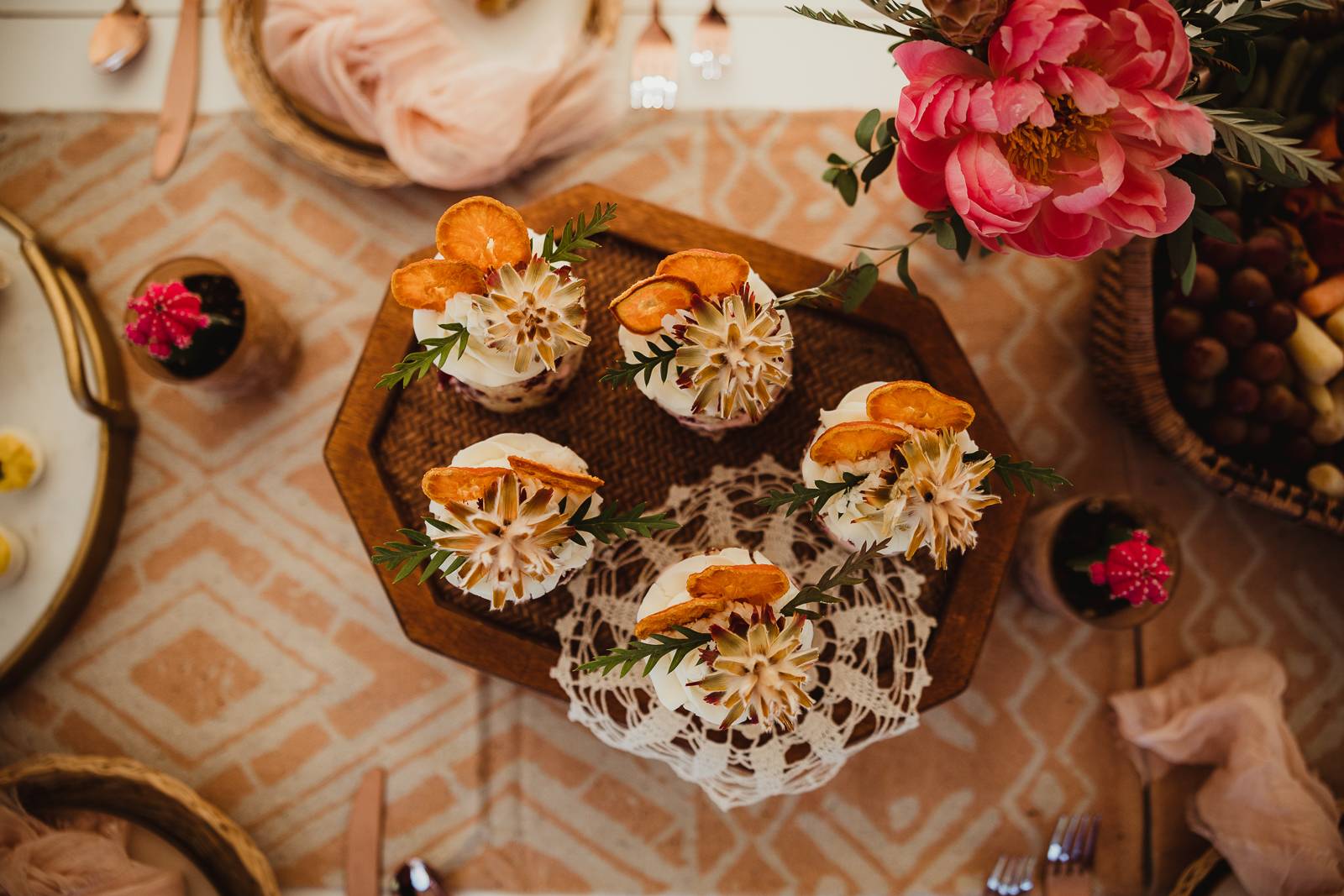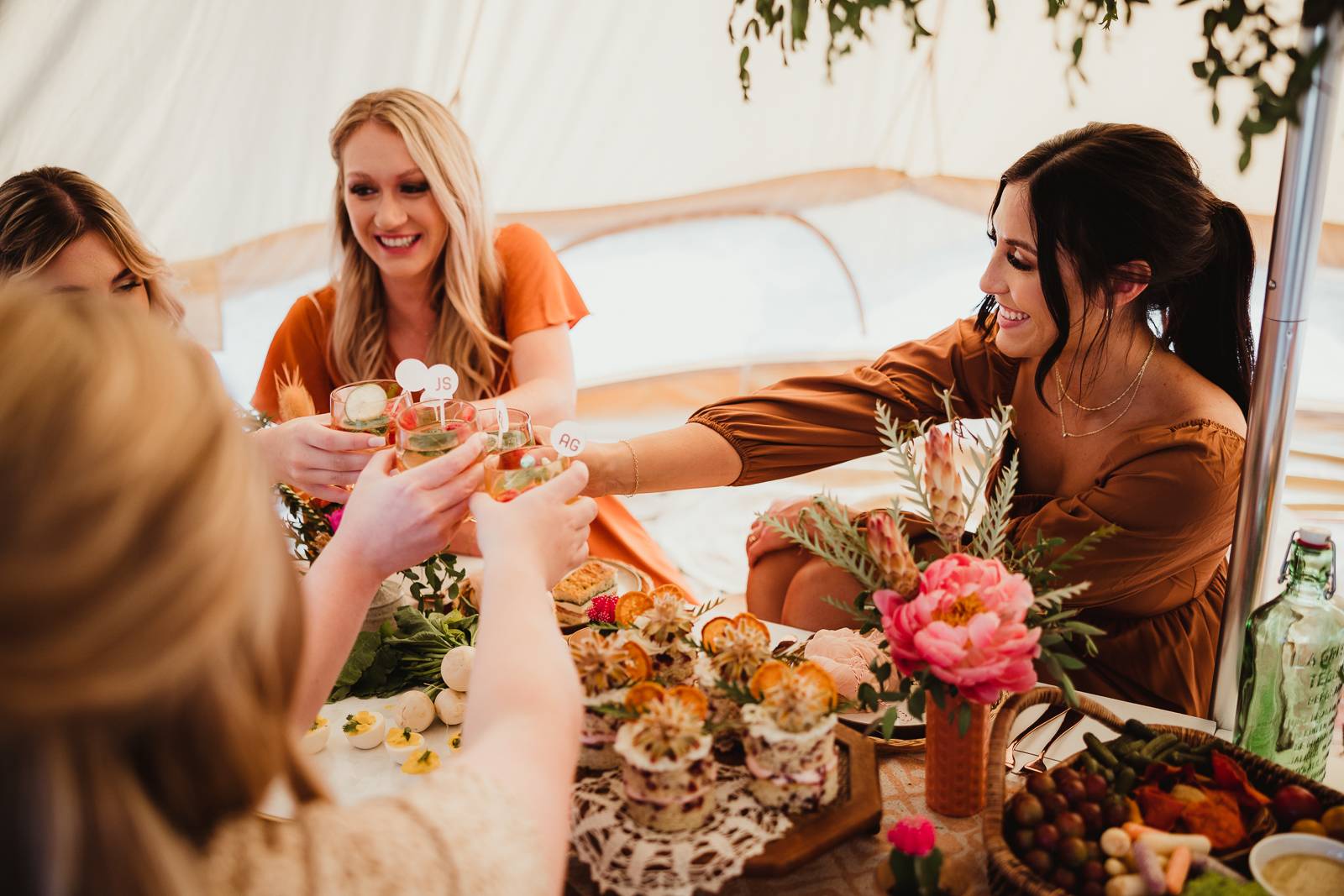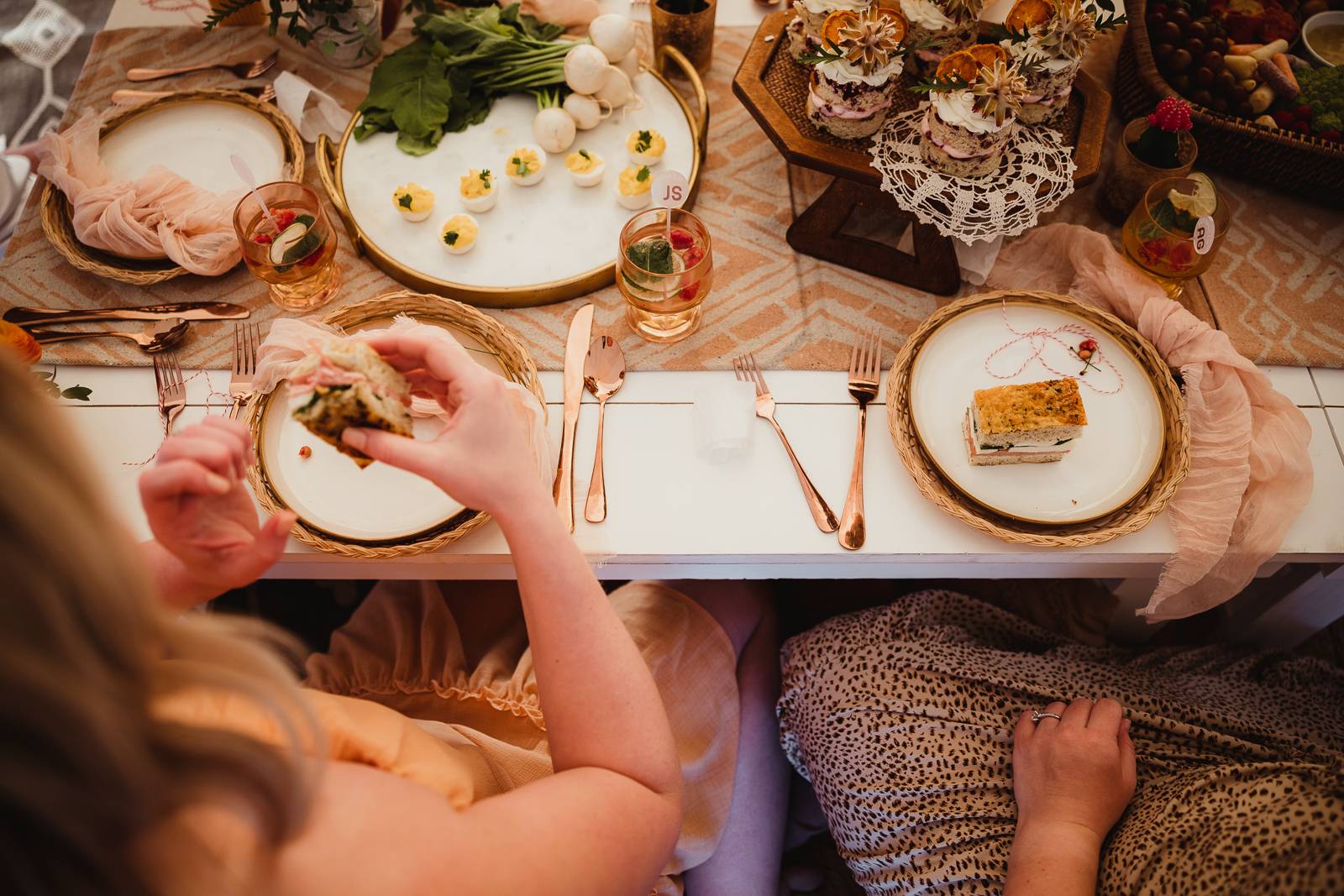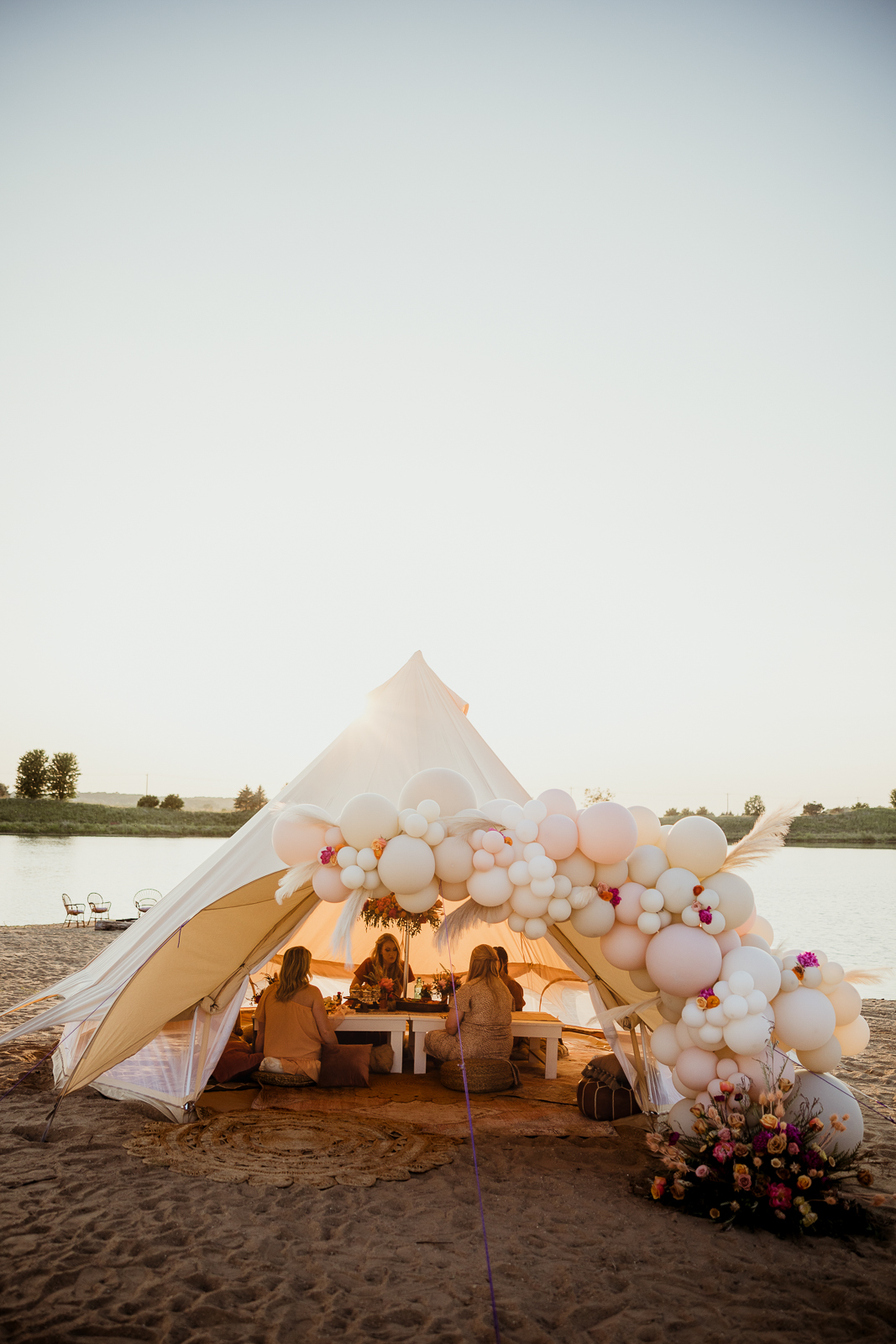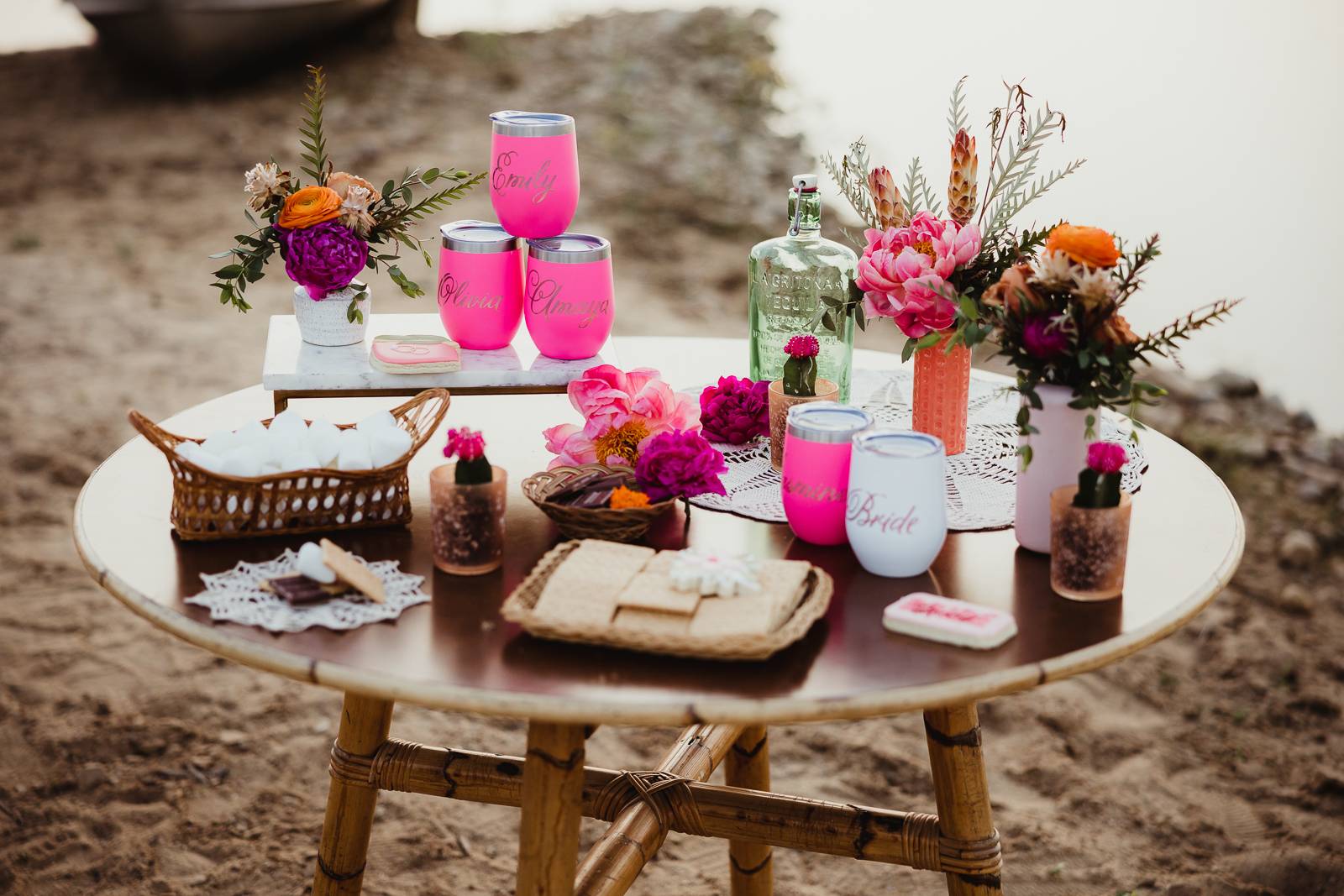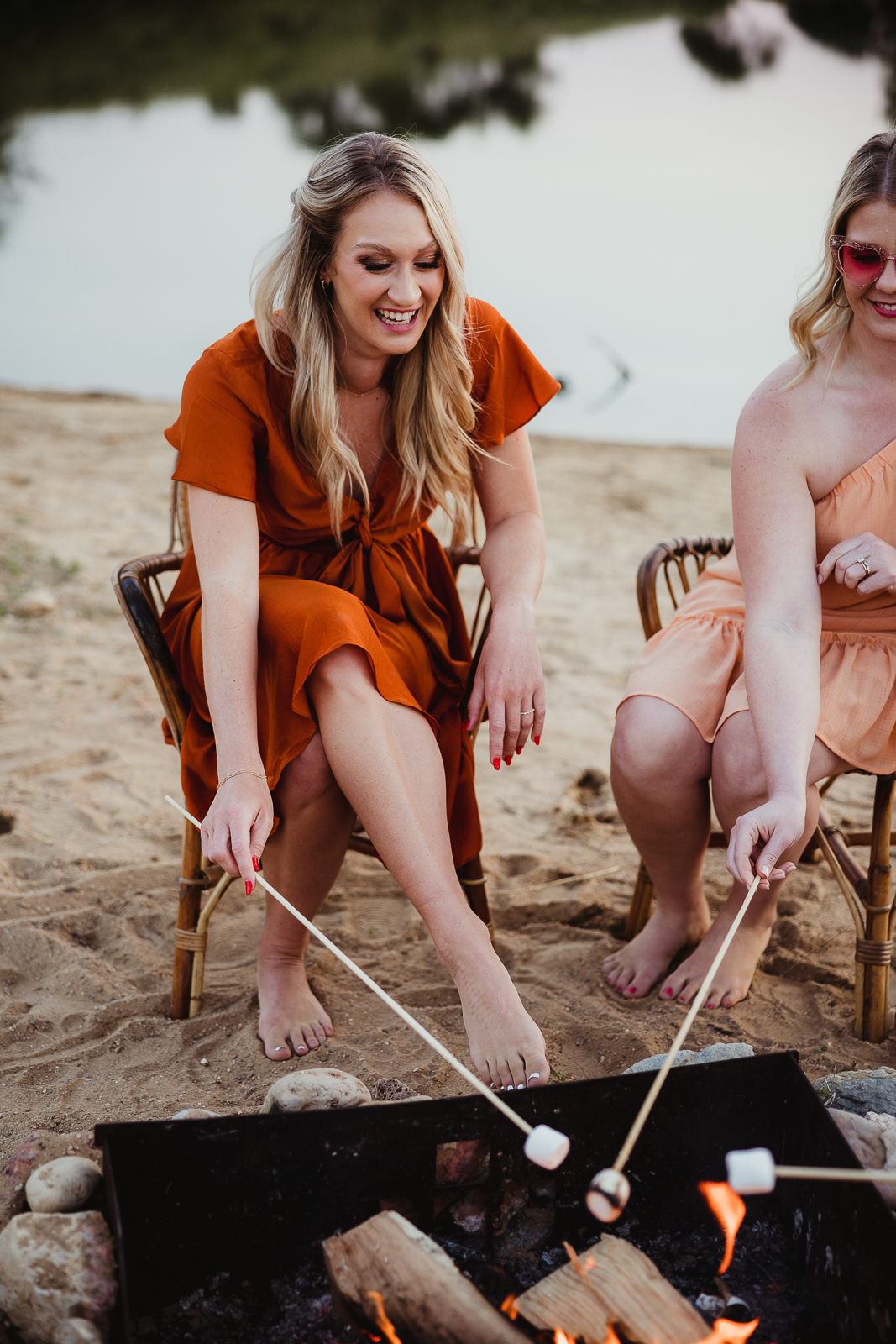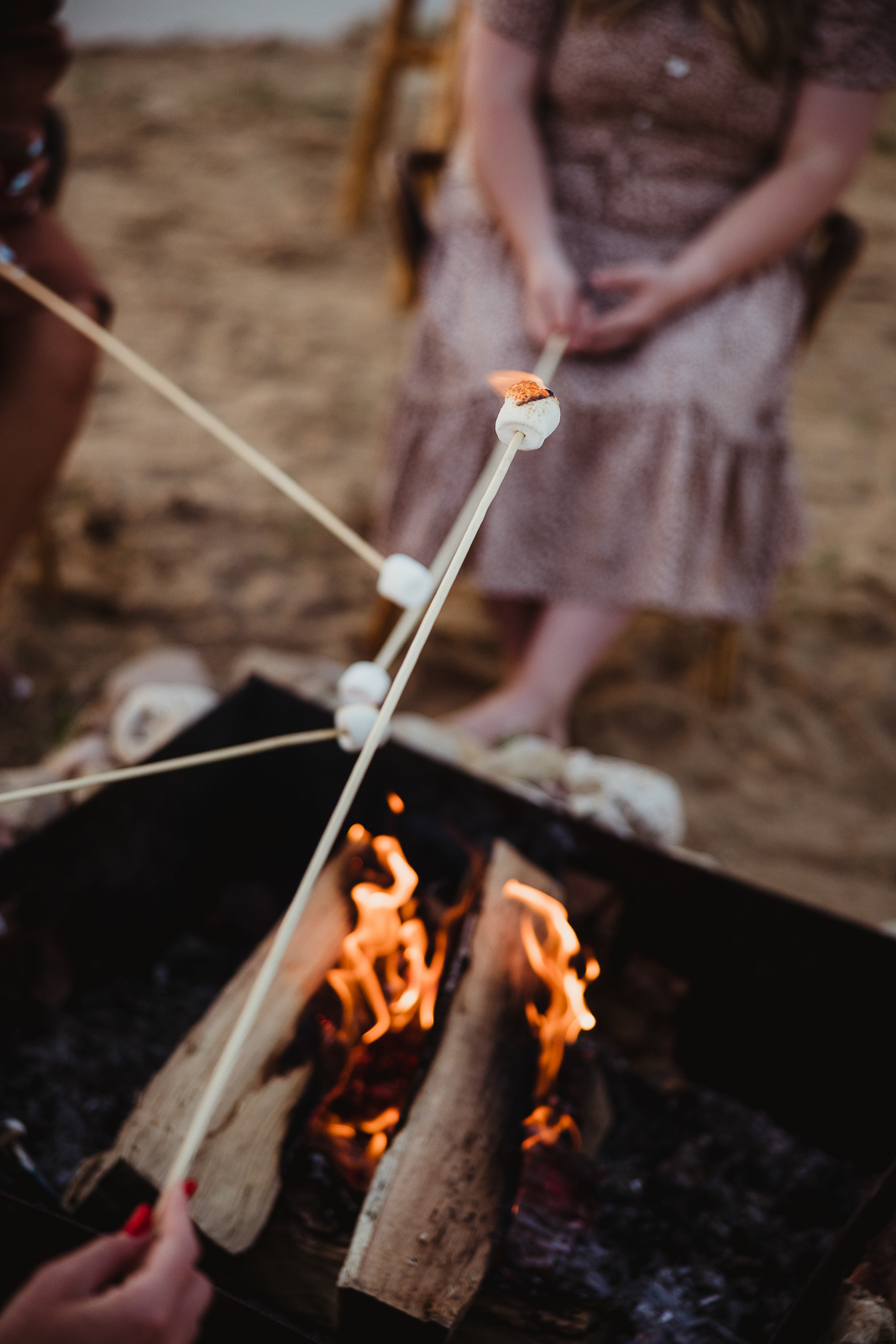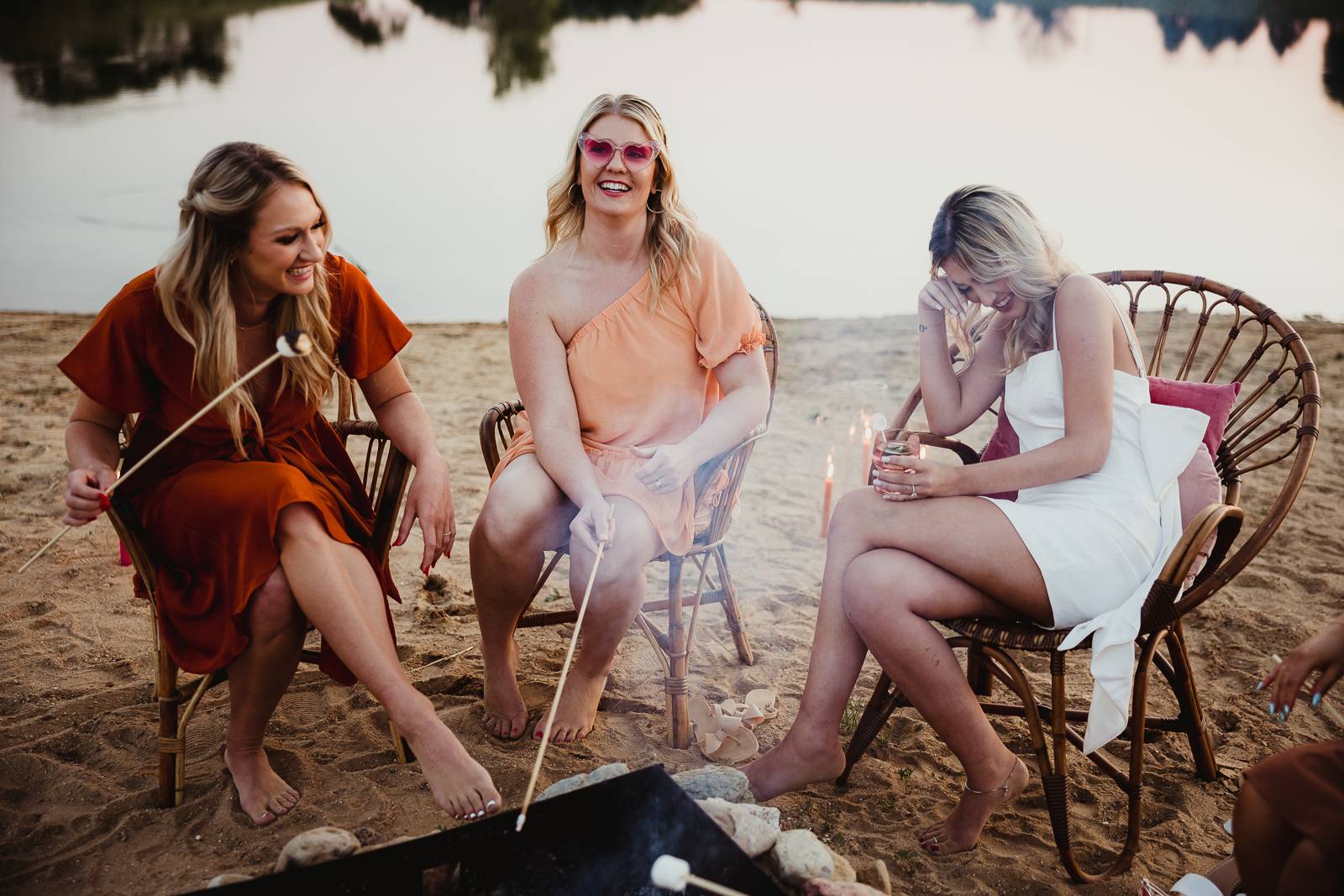 Lovely Elegance has our bride and her squad looking effortlessly radiant and ready for a summer night out with a warm, natural glam makeup look and tousled hairstyles perfect for an elevated beach party.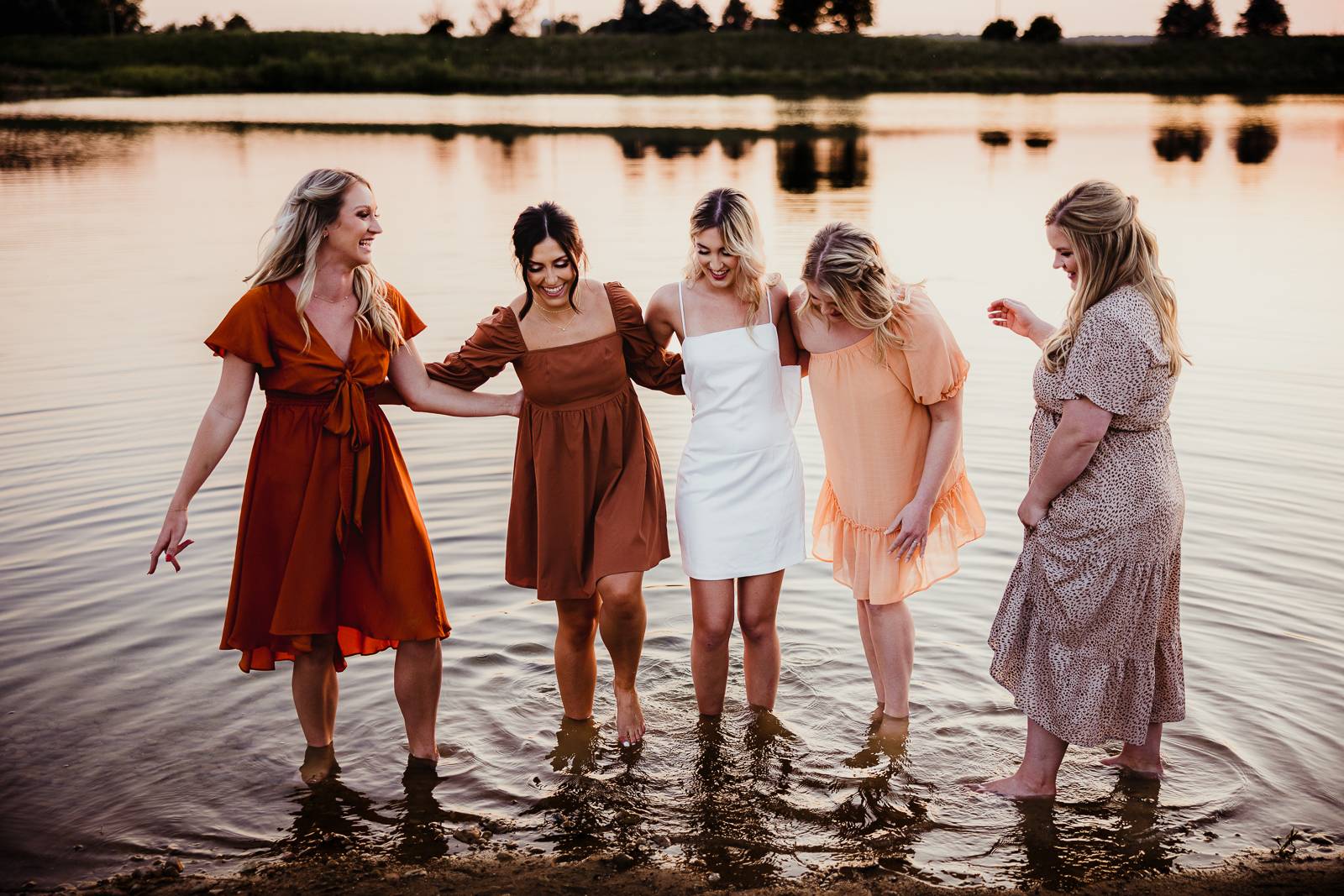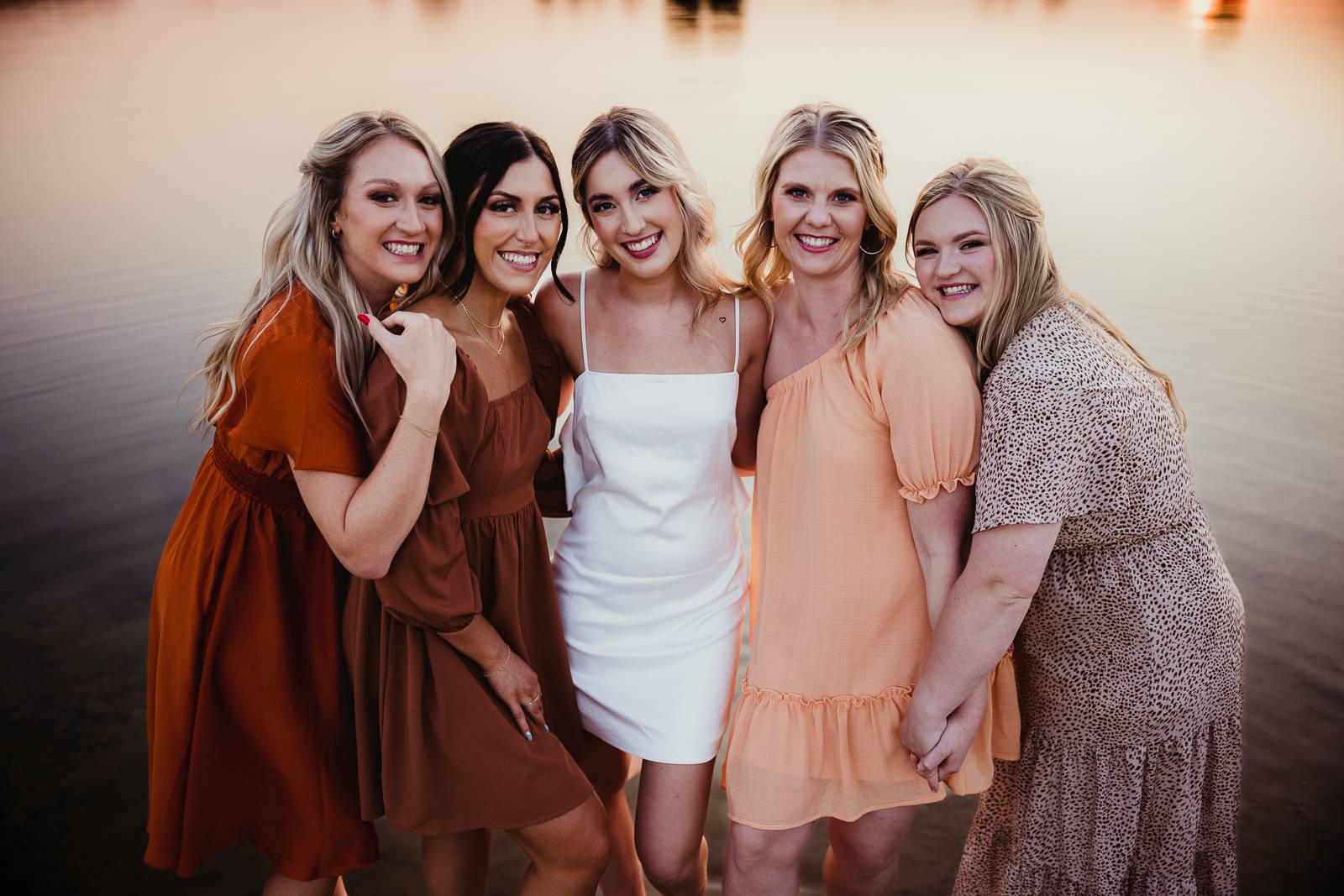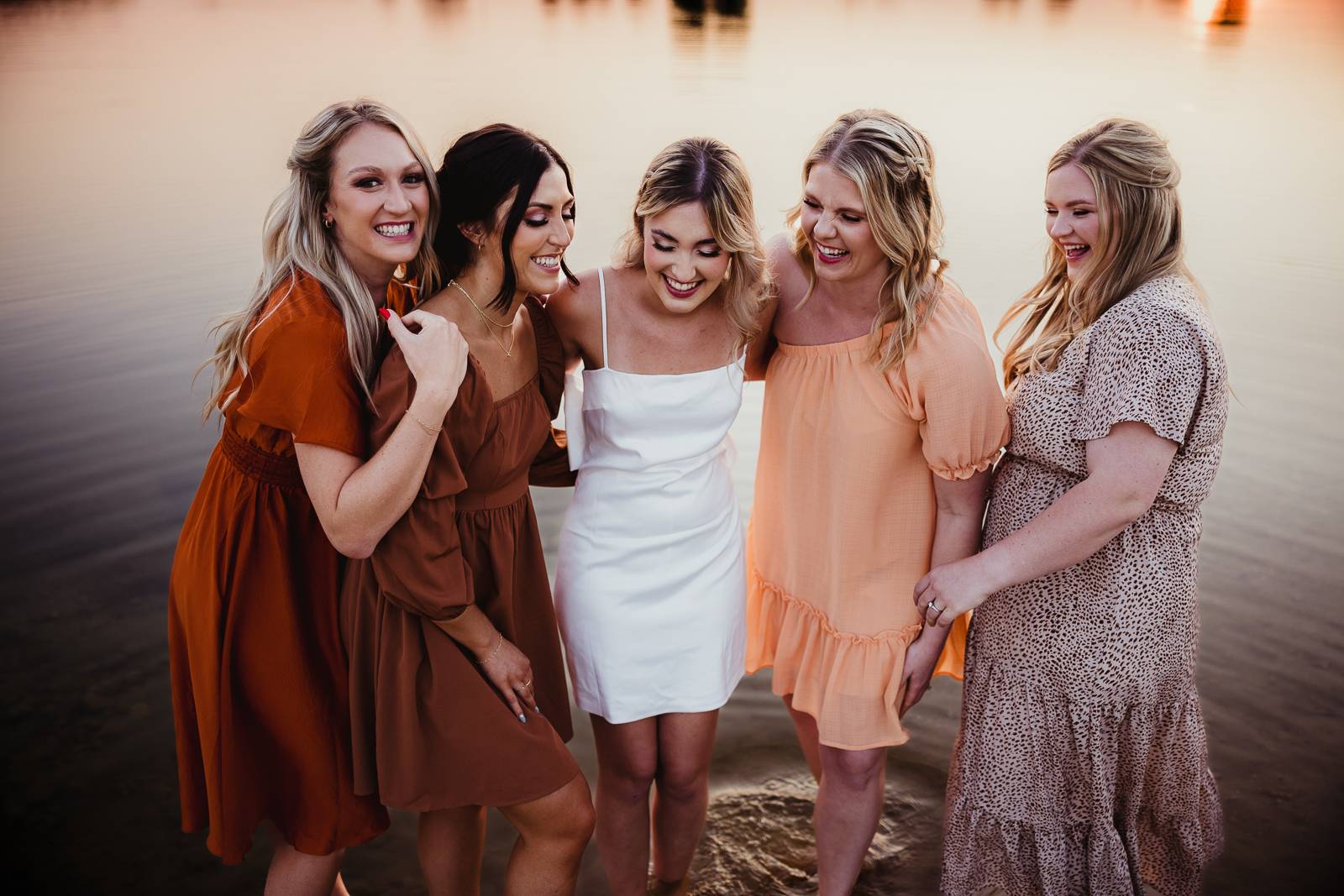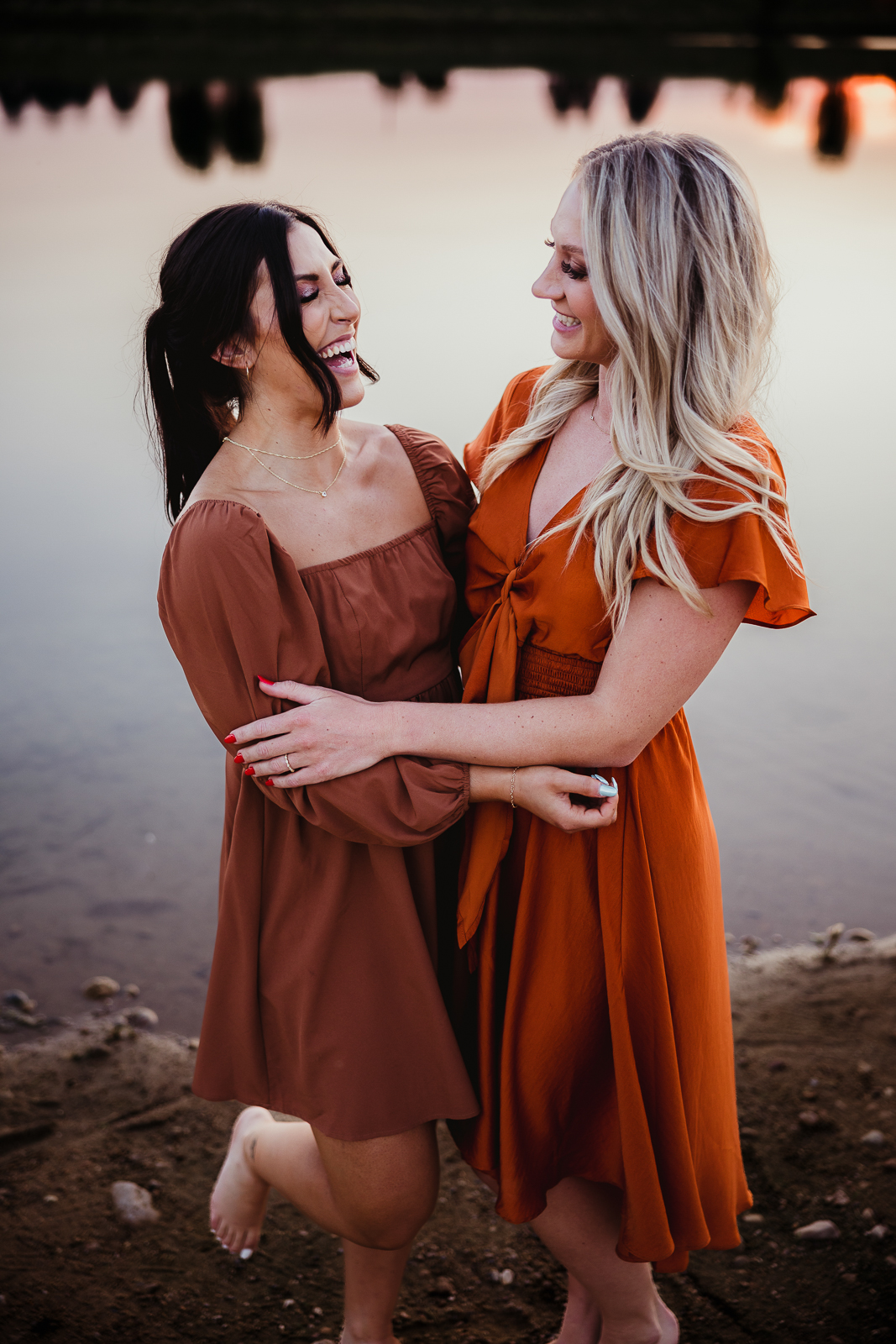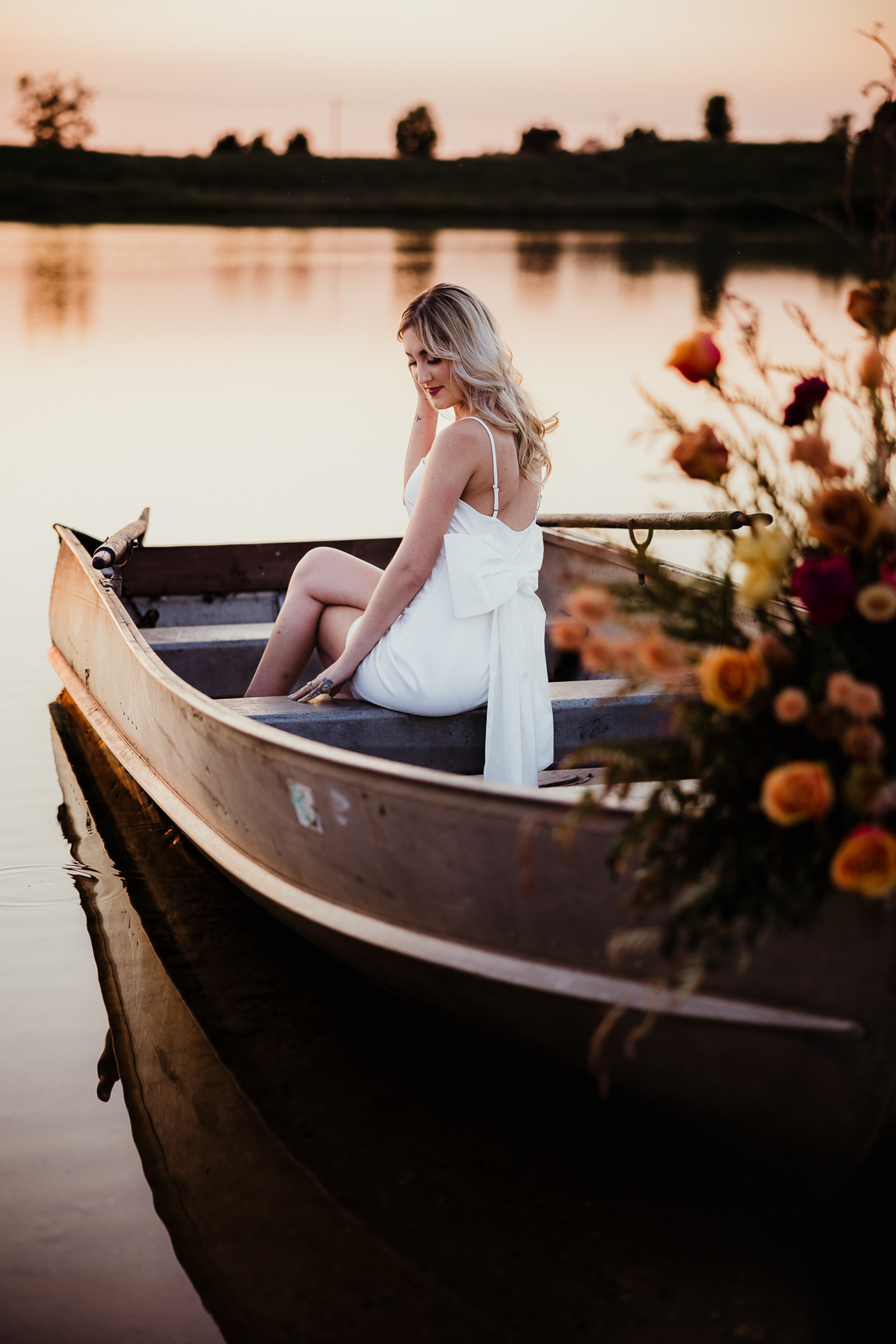 Connect with the talented vendors involved by clicking their names below!