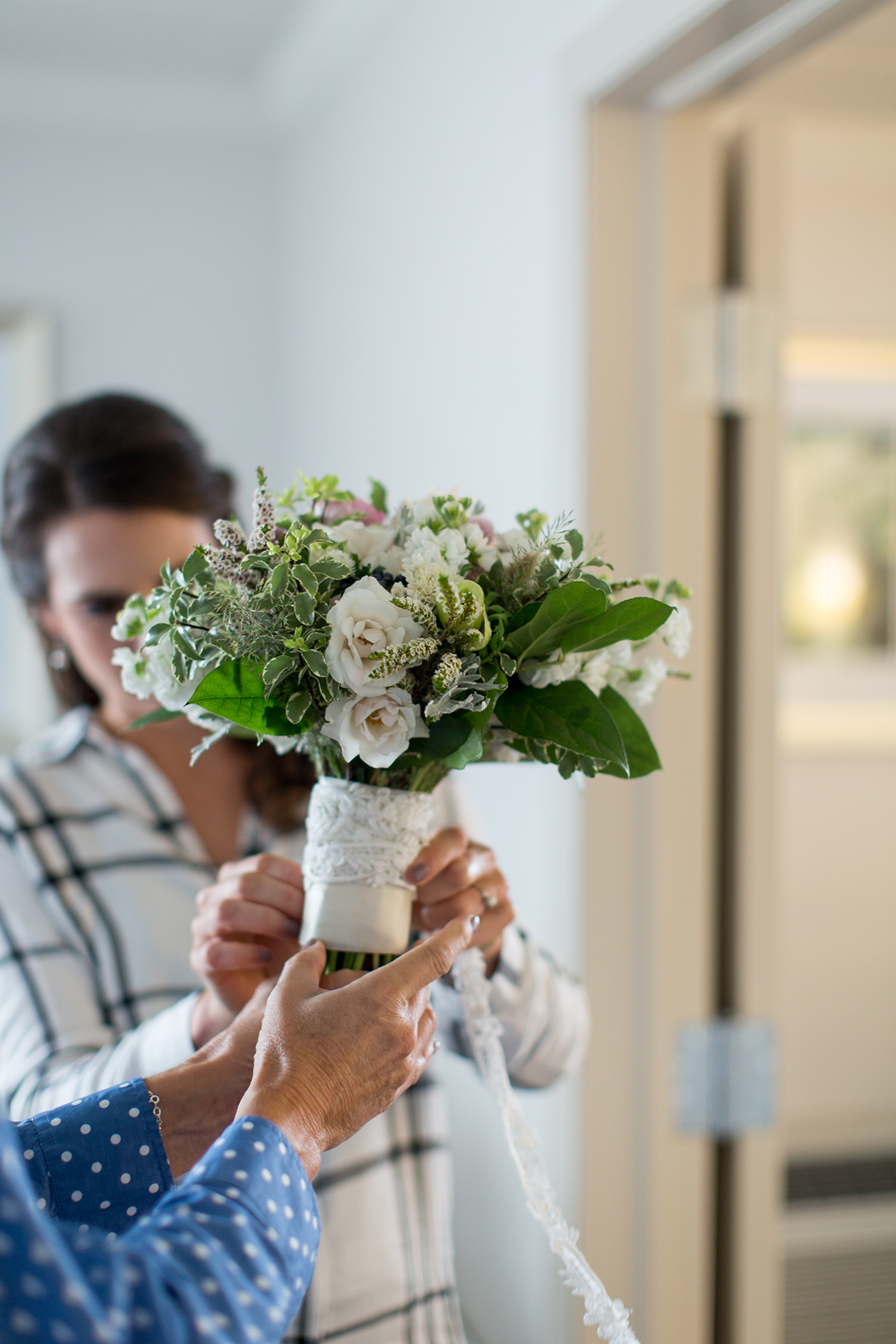 WEDDING DATE: September 16, 2017
HOW DID YOU MEET? We met through family and friends when we were 16 and stayed close friends for 9 years. I moved from Kansas to New York City where Sam was living. We started dating, and got married 5 years later!
HOW DID YOU KNOW HE/SHE WAS "THE ONE"? Sam: We were close friends years before we even started dating. I knew she was the one when every time we were apart, my chest hurt and seeing each other would cause a tingling sensation from my head to my toes.
Jen: We lived in different states for years and I always worried I'd mess up an amazing friendship if we tried to date long distance and it didn't work out. I didn't want to picture life without Sam in it. It took us a long time to finally live in the same city, but once we were together falling in love was easy. It's hard to place a moment when I knew he was the one - it feels like finally seeing clearly what I knew all along. Now I'm married to my best friend.
TELL US ABOUT YOUR PROPOSAL: Sam: We were living in San Francisco at the time and made a trip to Chicago to visit my new nephew. It also happened to be around the same time as our dating anniversary. I told Jen to block off her calendar one evening for an anniversary in the city. Instead, I picked her up and we drove north to my family lake house where the two of us had spent many summer vacations together. After a sunset kayak, Merkts and Spotted Cow on the dock, I summoned up the courage to ask Jen if she would spend the rest of her life with me.
WERE THERE ANY PERSONAL TOUCHES OR DIY ELEMENTS? My mom removed the lace trim from her veil she wore when she and my dad got married. We wrapped it around my bridal bouquet. I also hand stitched a beaded belt worn with my dress and handmade pearl, floral hair pins for myself, my mom and my bridesmaids.
TELL US ABOUT FINDING YOUR DRESS: I knew I wanted a dress that had a more detailed top with a simple, flowing skirt, but was having a hard time finding something that felt like 'me'. I tried on a lot of pretty dresses in boutiques in San Francisco with my mom, where I was living at the time. I had a dress delivered to my workplace over the weekend so we moved a mirror into the most well-lit conference room and I said 'yes' to the dress! I wore the Cassia gown dress by BHLDN.
DESCRIBE YOUR WEDDING FLOWERS: Seasonal, wild and unstructured.
WHAT WAS YOUR WEDDING COLOR PALETTE? Soft earth tones: greens, ivory, and blush.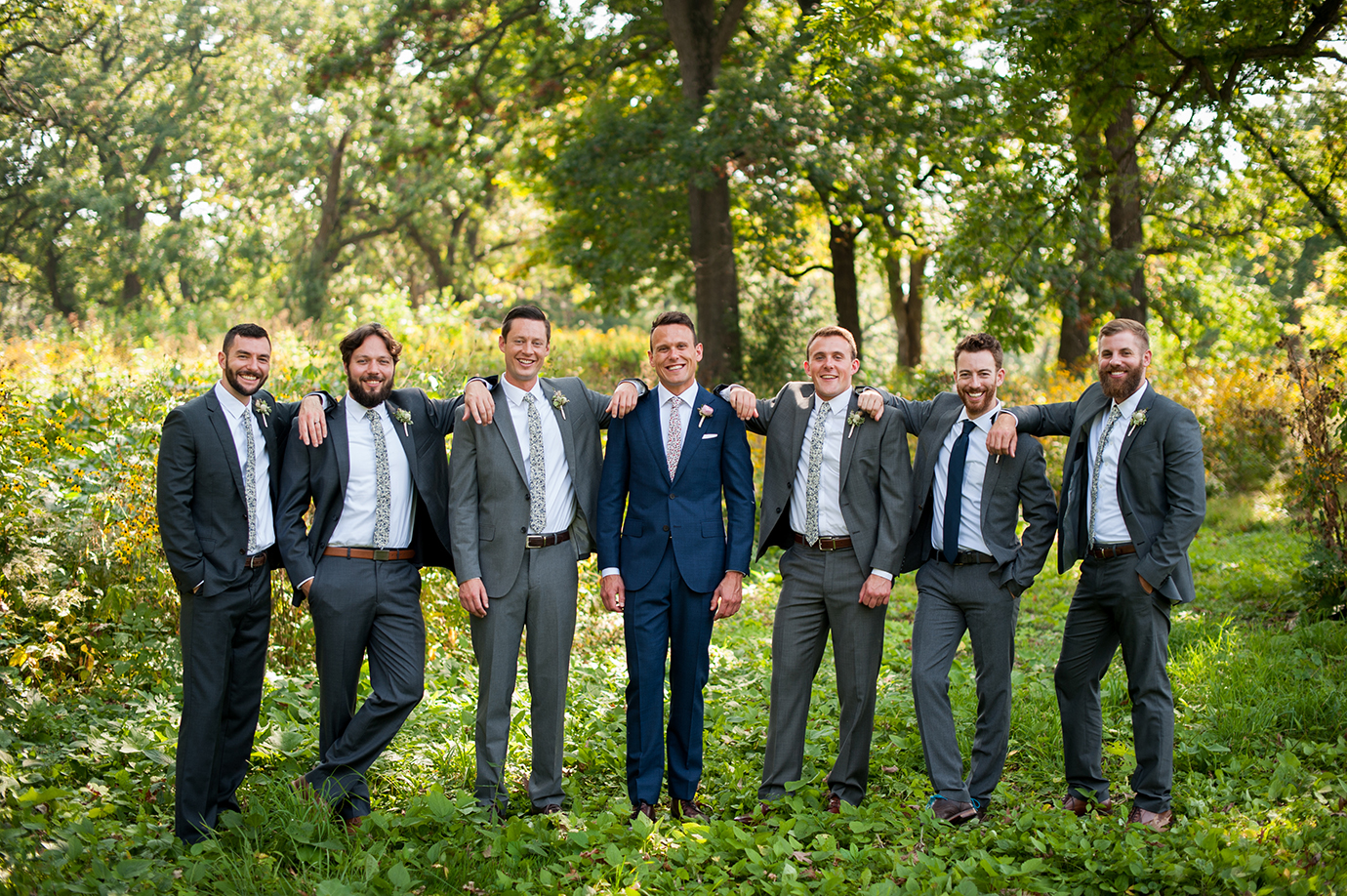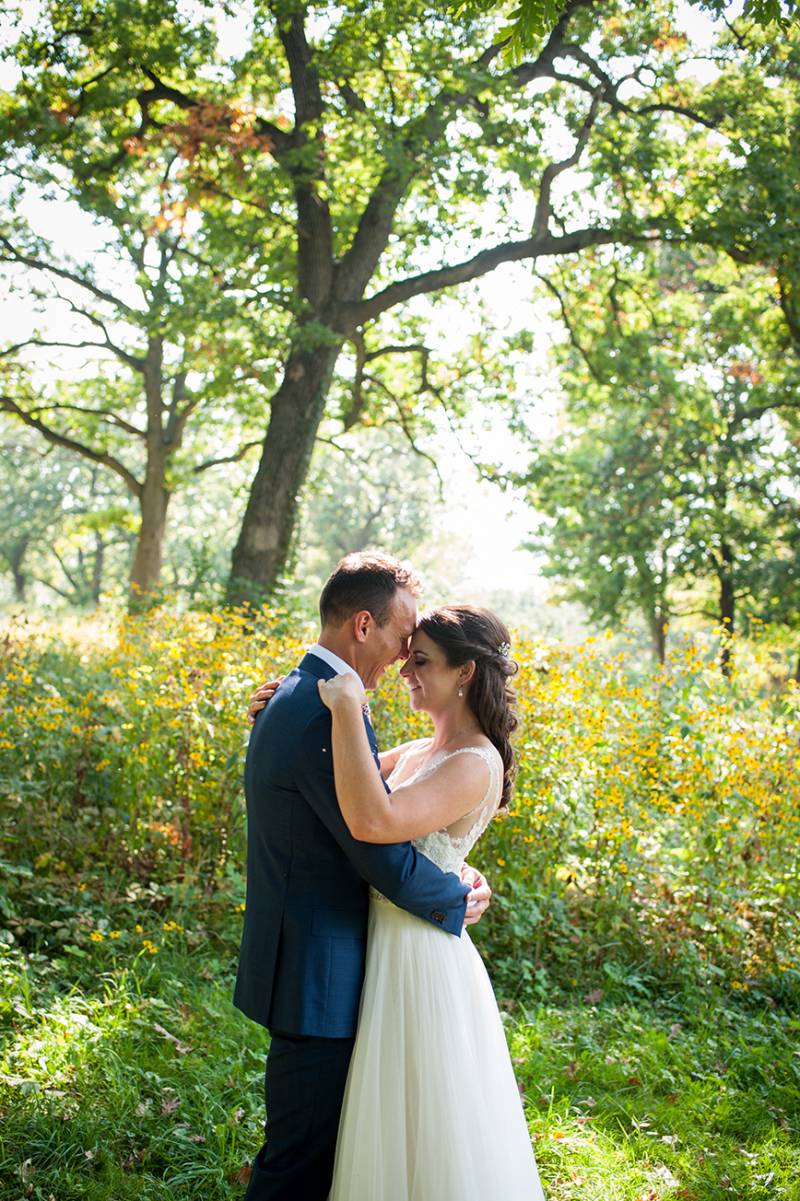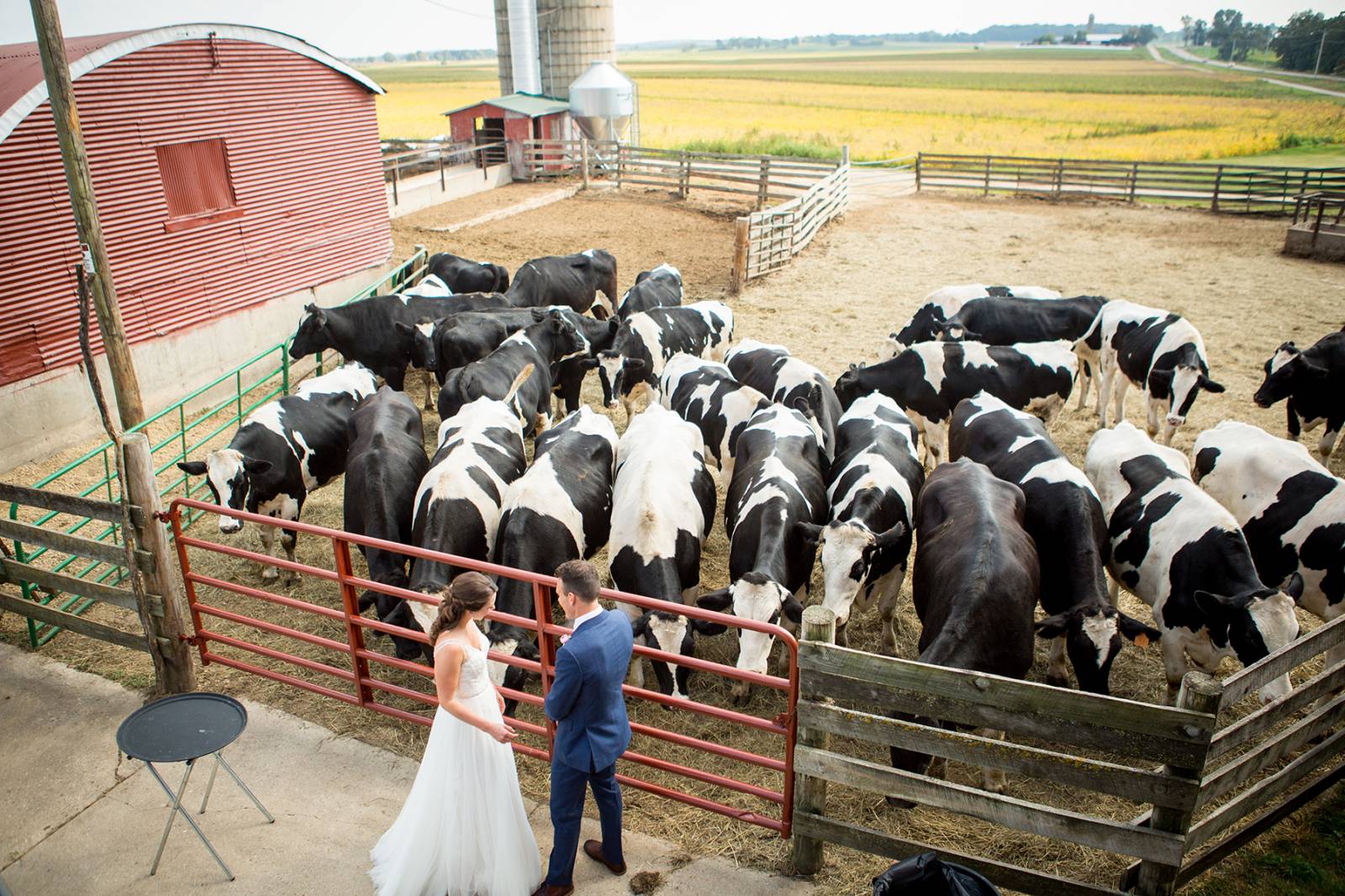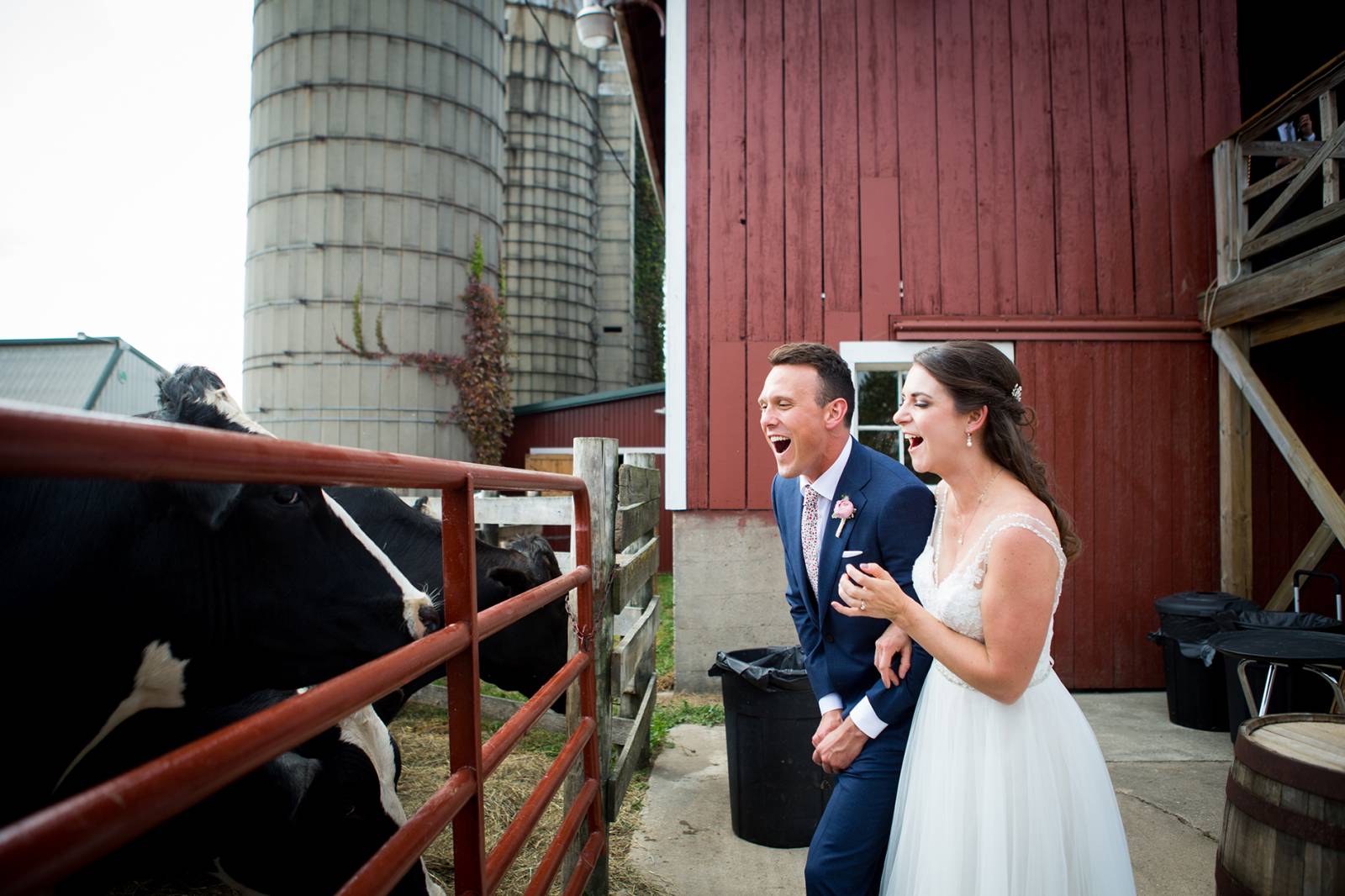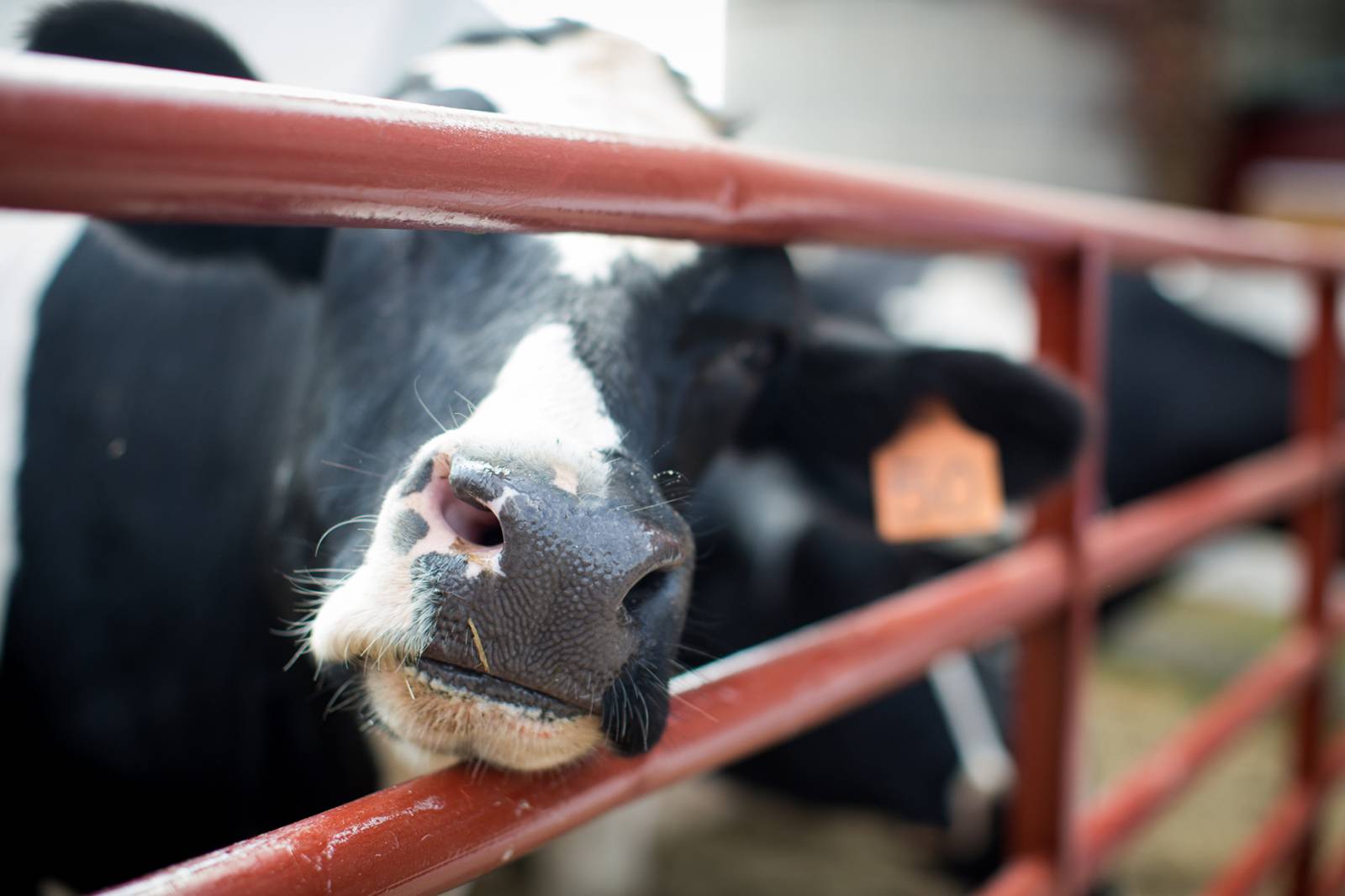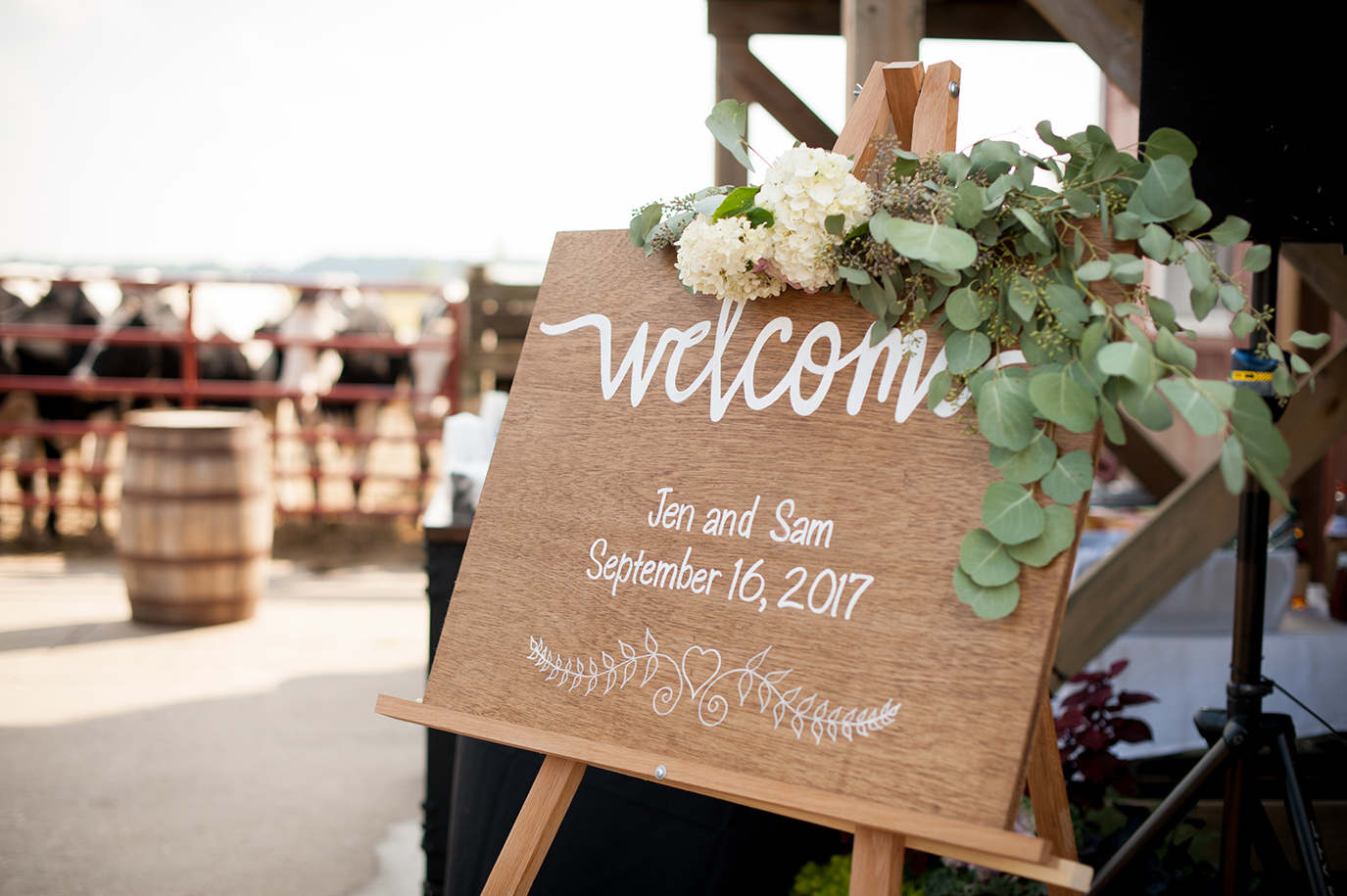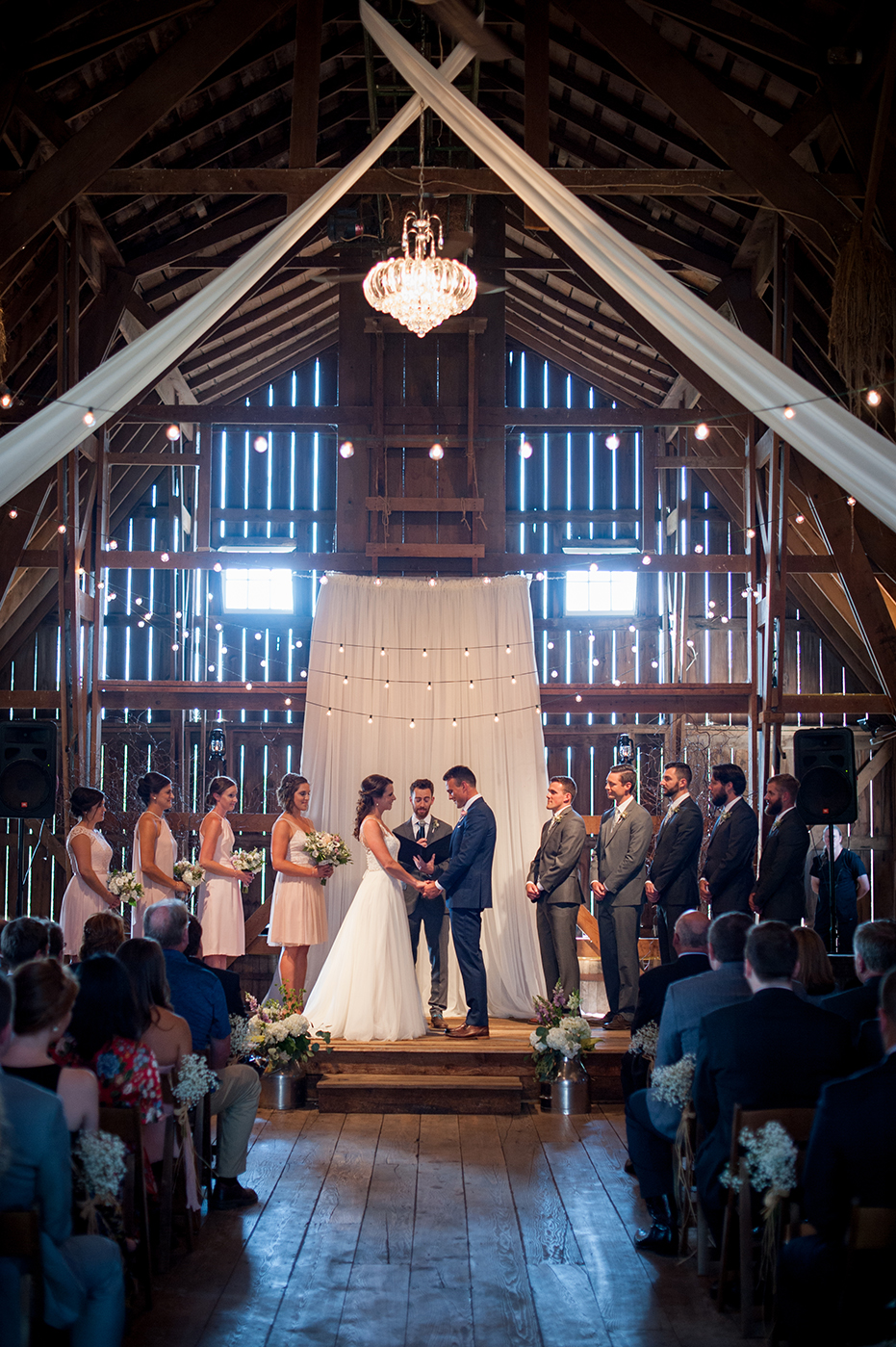 WHAT WAS YOUR FAVORITE MOMENT FROM YOUR WEDDING? Jen: Walking down the aisle with my soon-to-be husband at the other end, then looking out and seeing our family and friends gathered together to support us and celebrate with us.
Sam: Jen stole my favorite but another wonderful moment was when the bus transporting people to and from the hotel had to do an extra run because so many of our guests stayed with us on the dance floor until the very end of the night.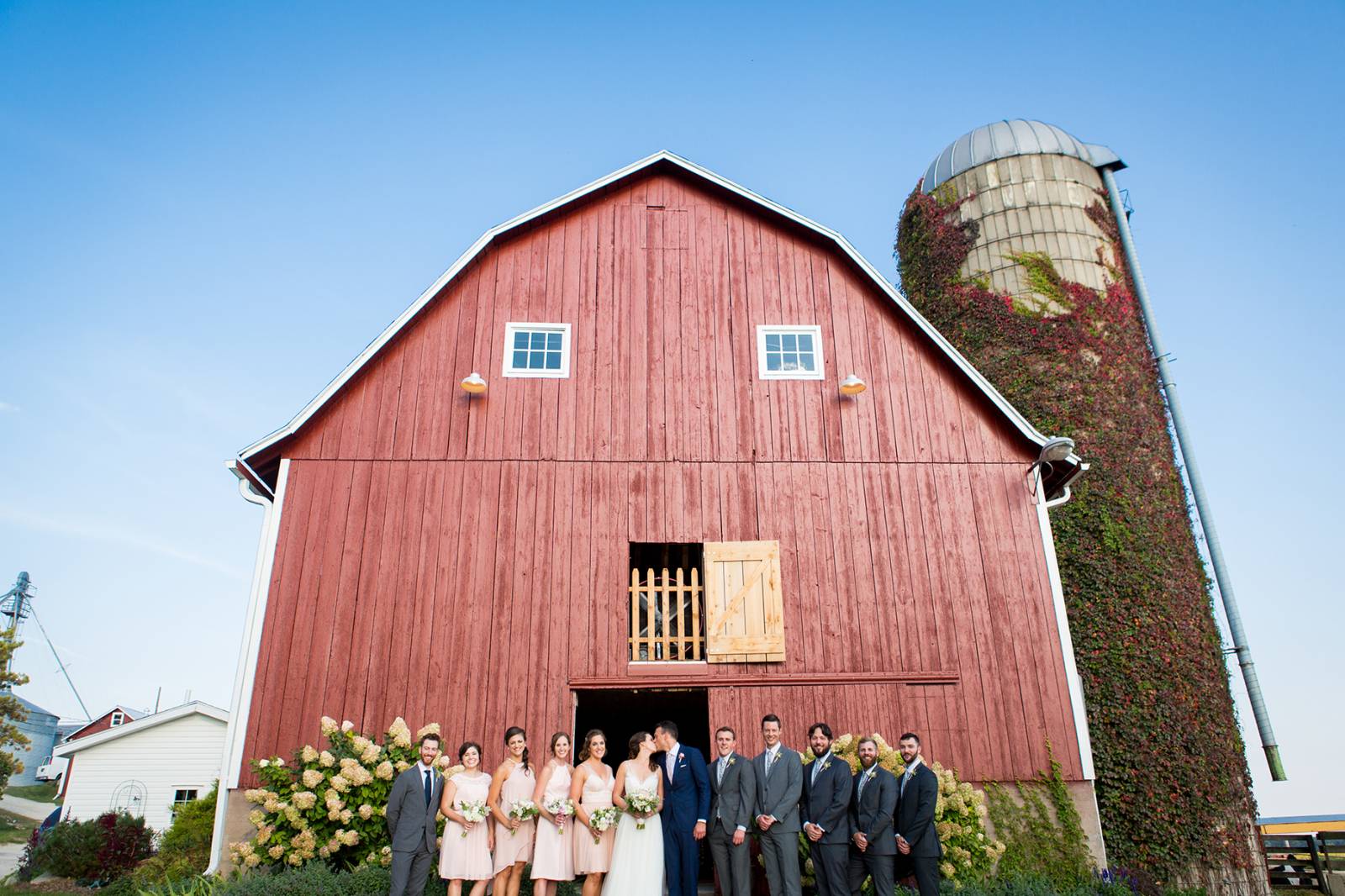 DID YOU USE ANY SPECIALTY TABLES, CHAIRS, LINENS OR GLASSWARE? We used a variety of vases my mom collected second hand before the wedding and displayed them on slatted trays she hand built.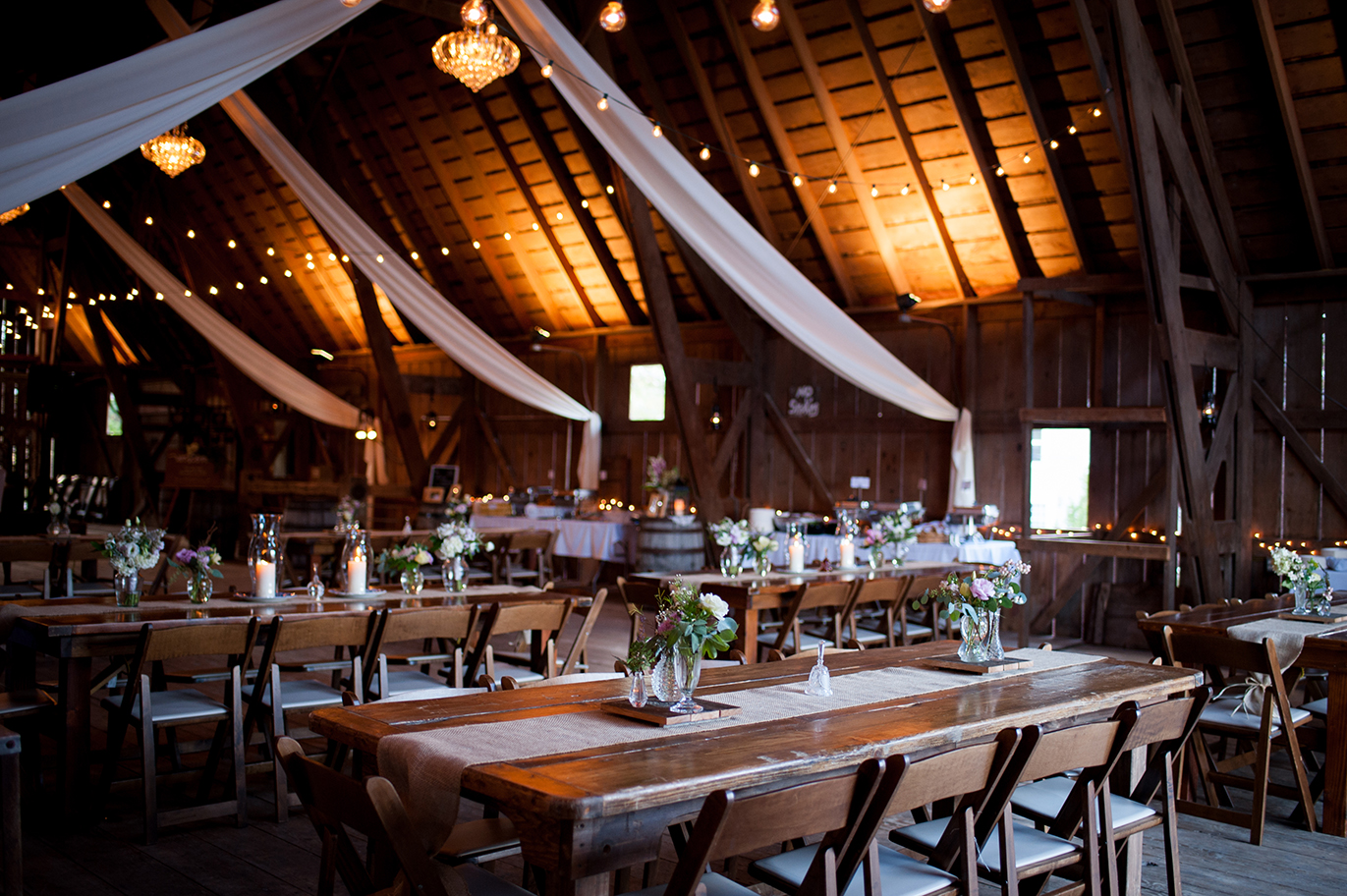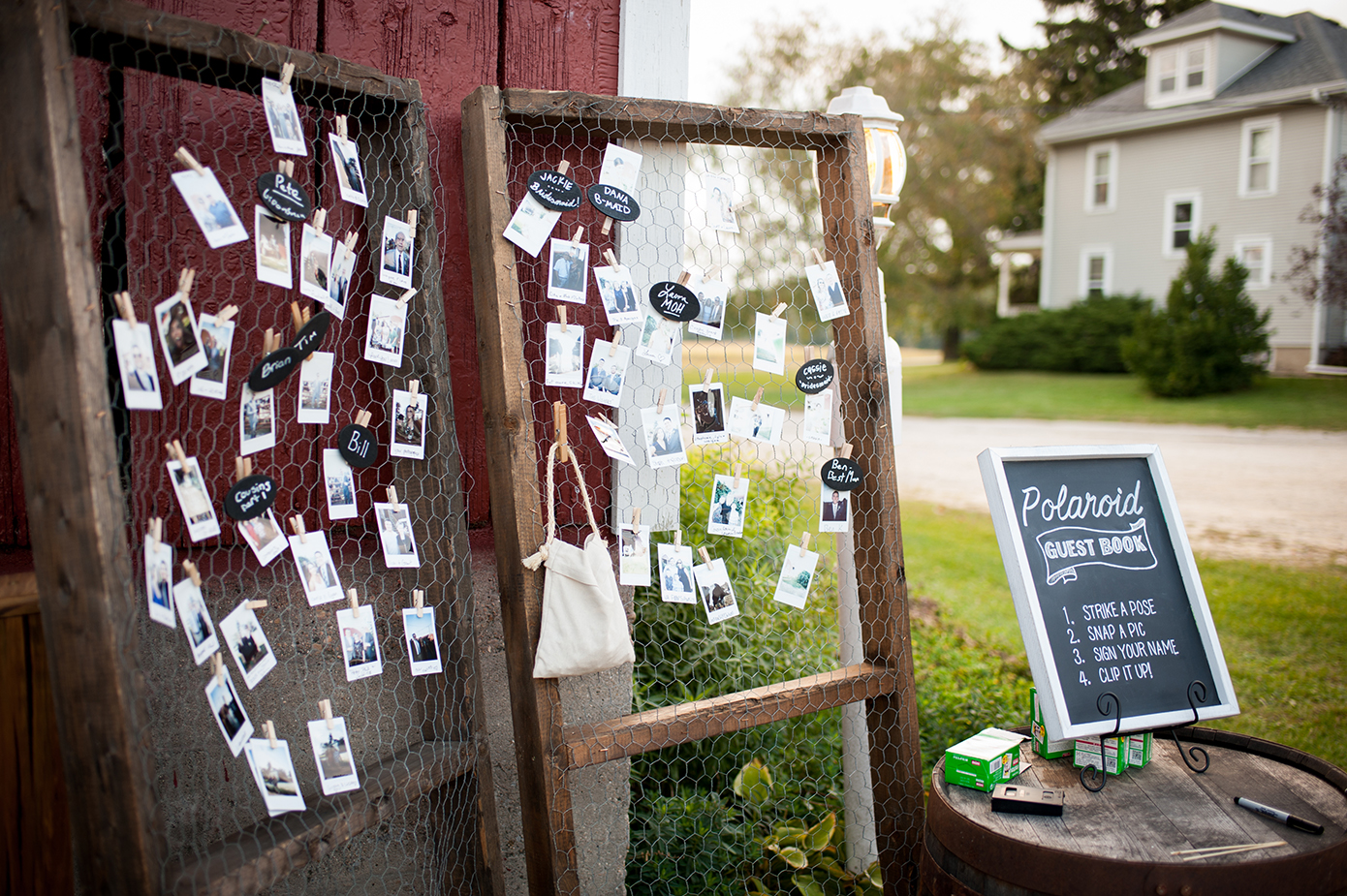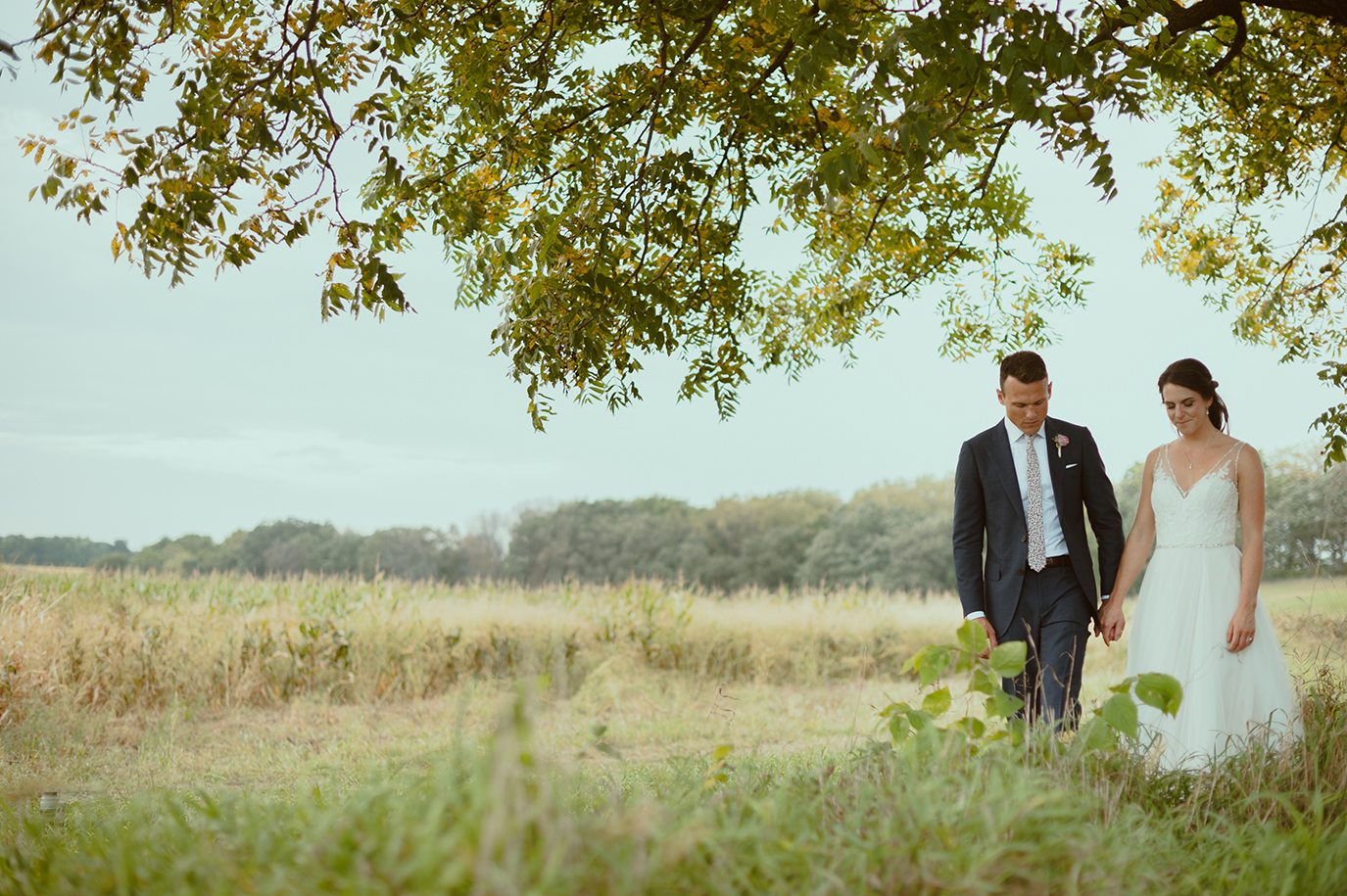 TELL US ABOUT YOUR HONEYMOON PLANS: We spent two weeks visiting Bali and smaller nearby islands. It was filled with relaxing unstructured days on the beach and a few Bintang, the local beer. We took a Balinese cooking class when we arrived which taught us about the culture and cuisine and made the trip extra special.
WHAT DOES LIFE LOOK LIKE AFTER THE WEDDING? We were living in San Francisco when we got married but recently relocated to Madison. We had been living in congested cities for nearly a decade and wanted a change of pace. Madison surprises us every day. It's filled with endless things to do and a strong sense of community.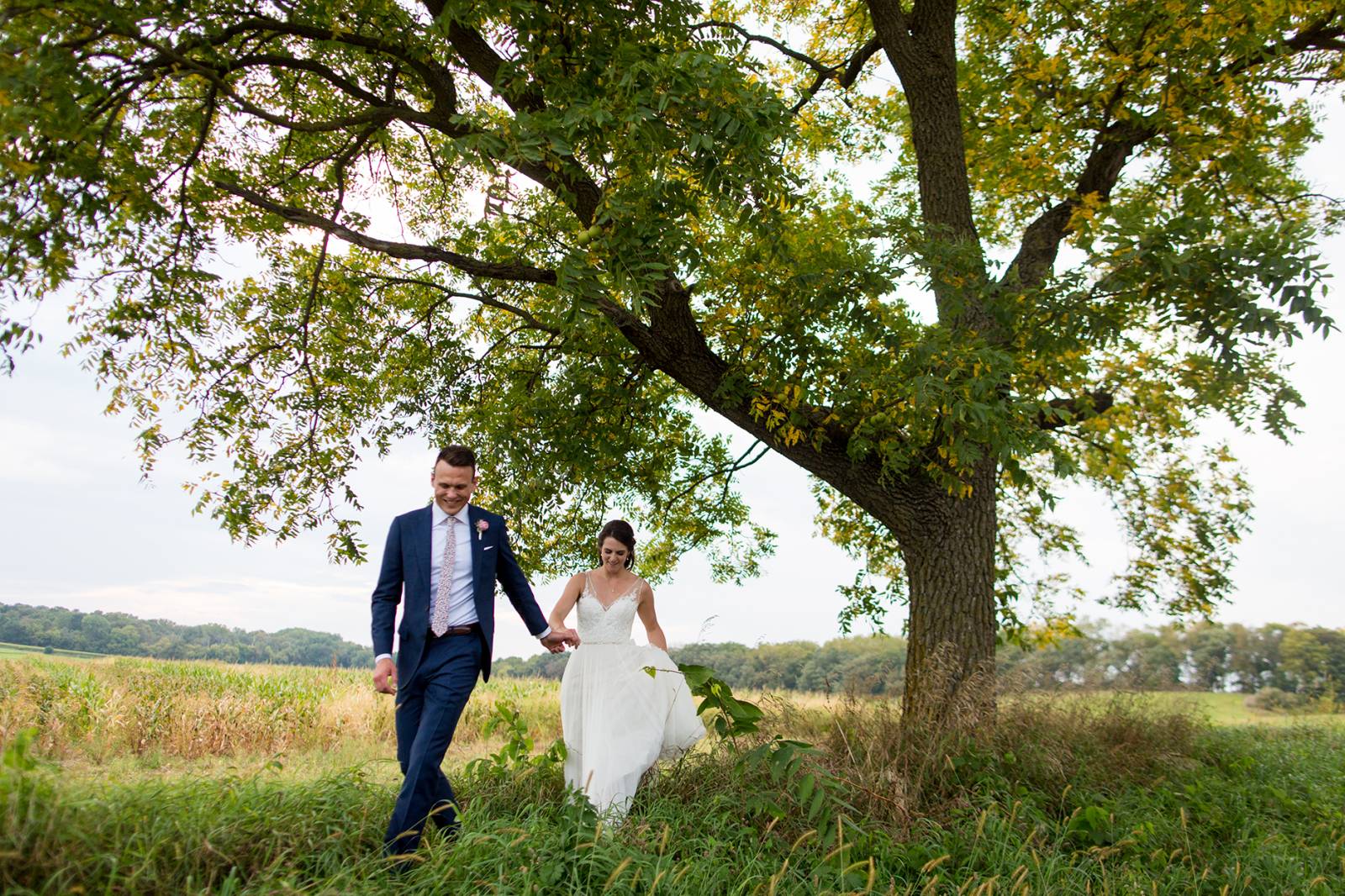 IS THERE ANY ADVICE YOU'D GIVE TO OTHERS PLANNING THEIR WEDDING? Remember this is a day about the important people in your life. The person you're marrying, your family and your friends who are there to support and celebrate with you.
Hire a planner if you're planning from out of state! We worked with Harmonious Union Events and they helped us with timelines, vendors, and executing beautiful touches the day of the wedding. I was truly able to focus on our celebration knowing we were in good hands.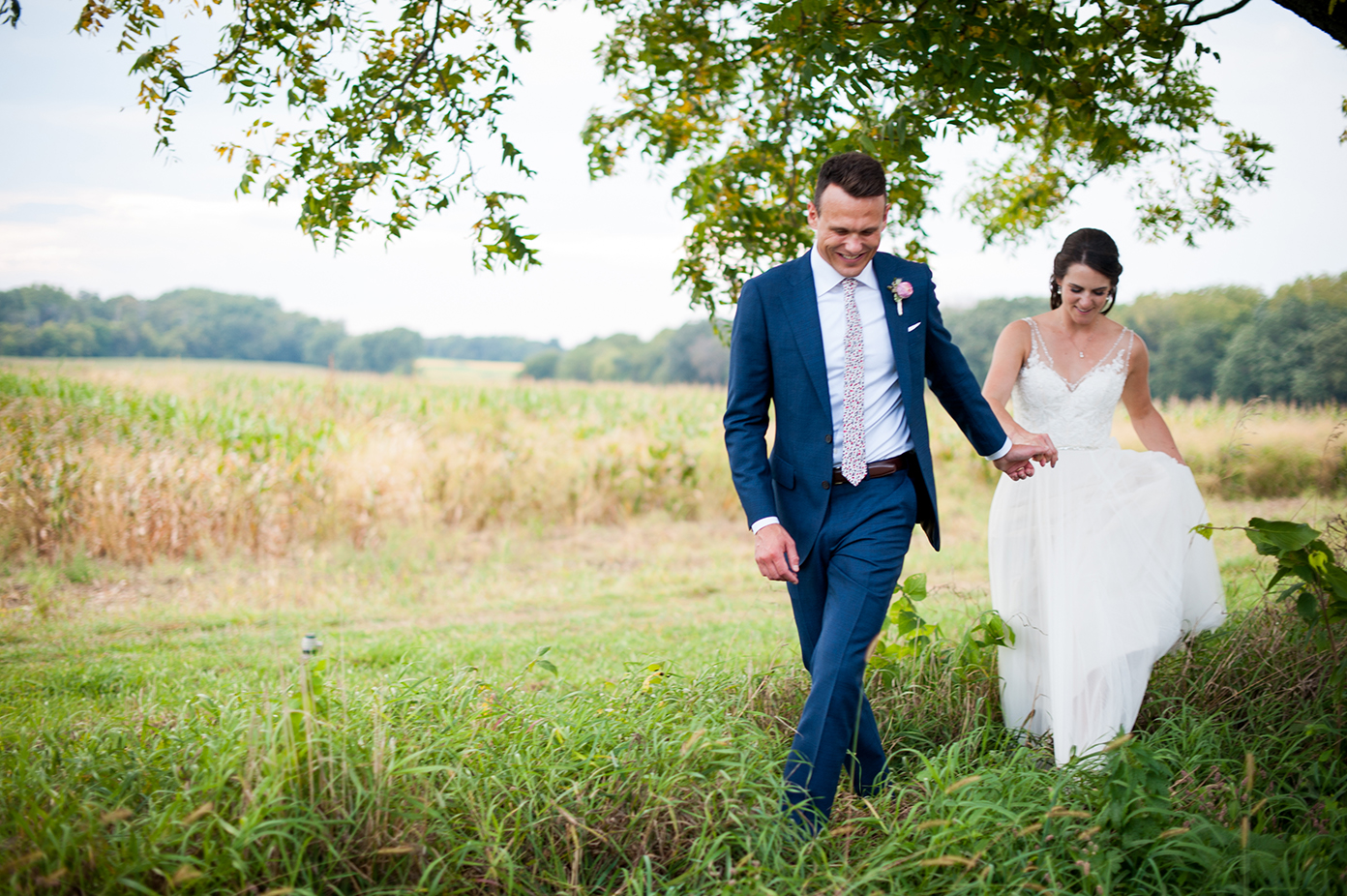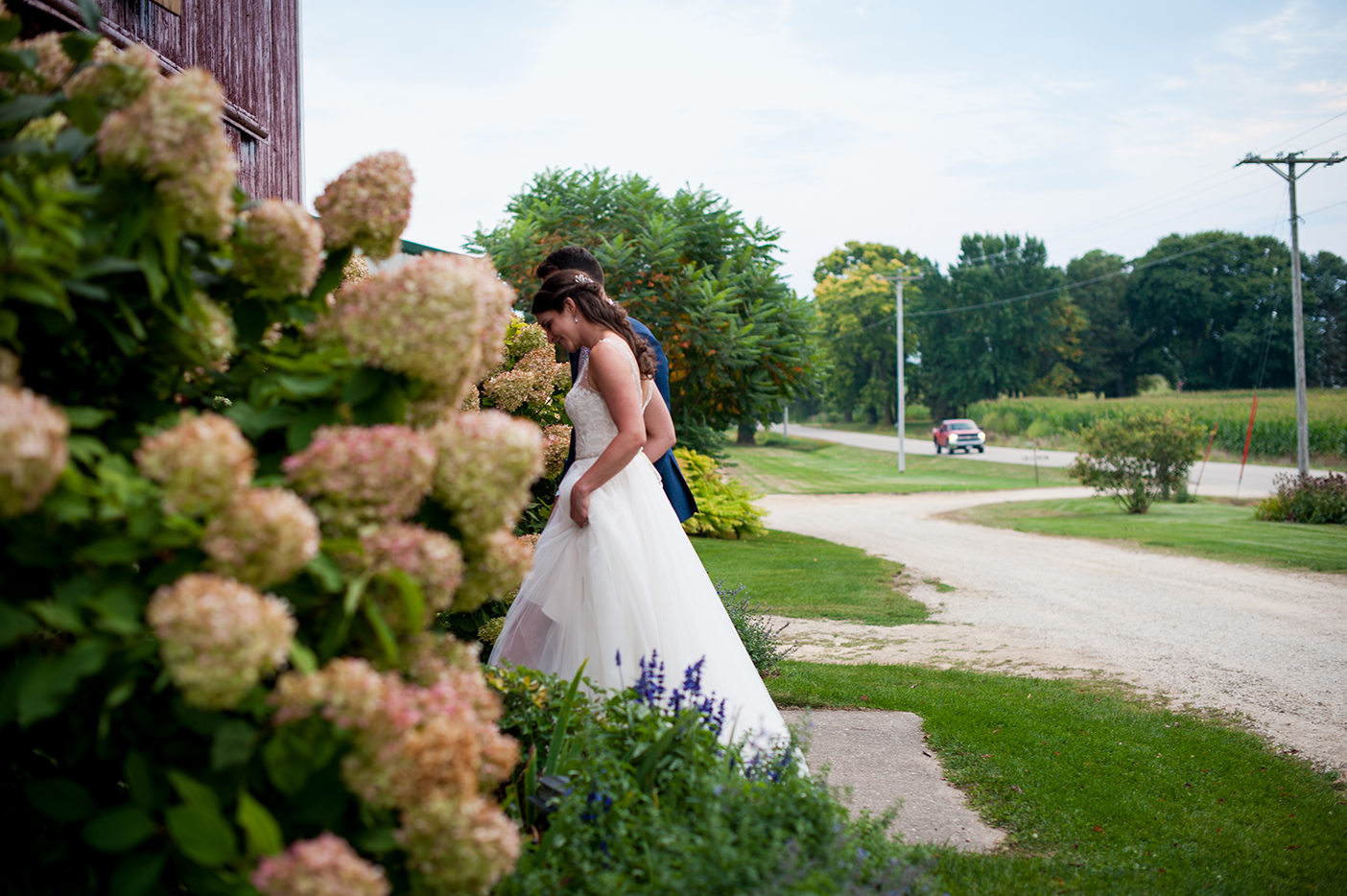 ANY WEDDING PLANNING REGRETS YOU'D DO DIFFERENTLY? Don't be afraid to let friends and/or family help you. We could have leaned on some very willing loved ones to help with details the weekend of the wedding.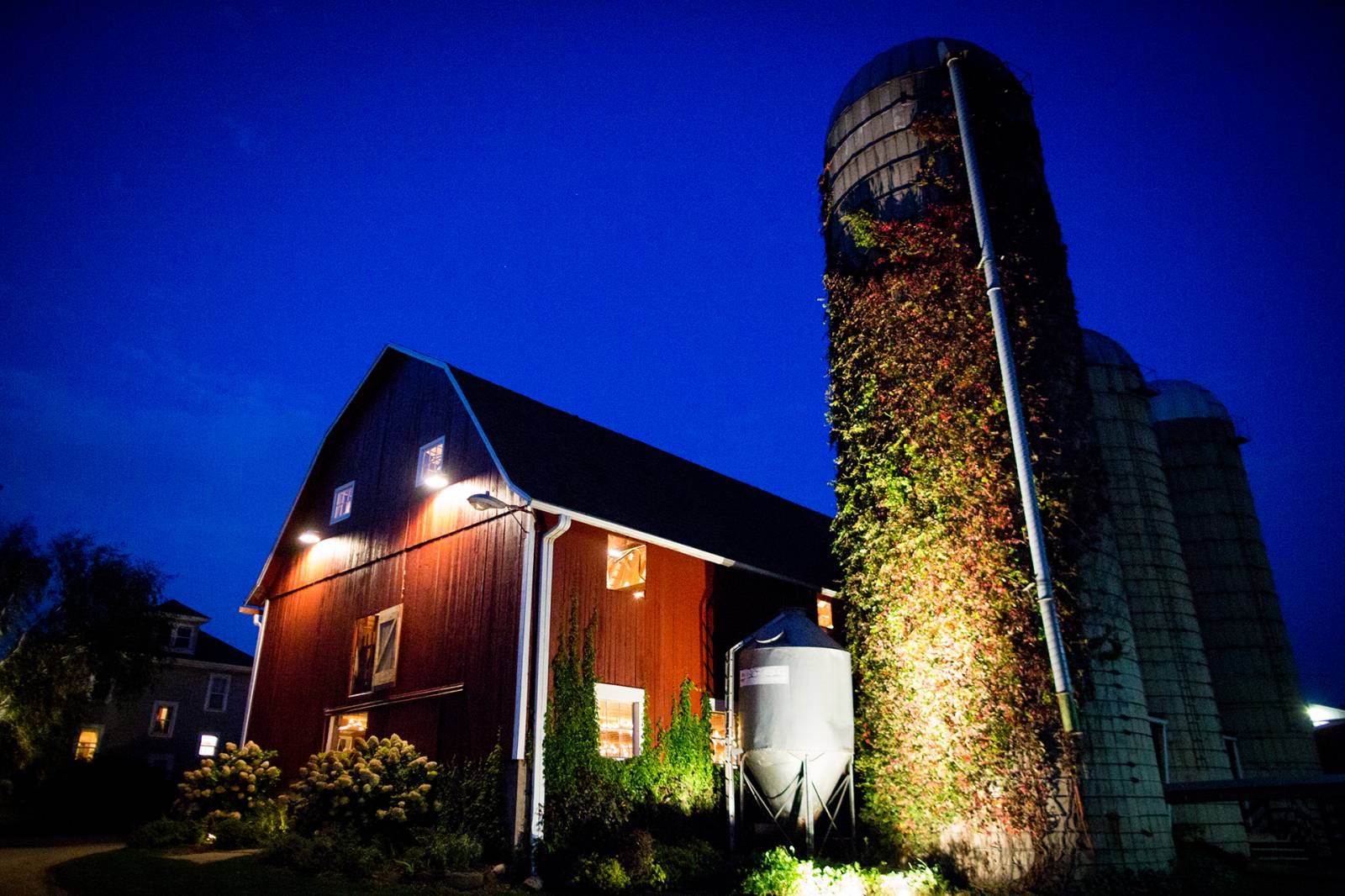 See a full list of Madison wedding planners here in our online vendor gallery. Be sure to check out our new wedding inspiration gallery, where you can search details via style, setting, location, color, season and more.