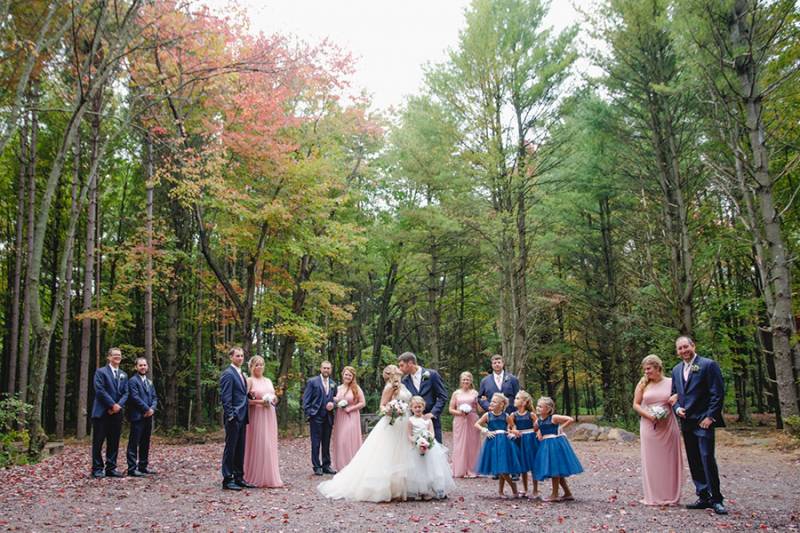 Get ready to swoon away! Jamie and Brady's wedding is like something out of a fairytale dream. A private woodland ceremony at the charming Swan Barn Door in Wisconsin Dells with the autumn leaves changing colors and details of blush, navy and gold make for today's beautiful rustic chic woodsy wedding. Thank you to LK Bridal Studio for letting us share these gorgeous wedding photos.
WEDDING DATE: 09/30/2016

HOW DID YOU AND YOUR HUSBAND MEET? We met at my job. I watched and pined from afar when he would come in every Friday. He eventually noticed me, asked me out to dinner, and we have been together ever since.
HOW DID YOU KNOW HE WAS "THE ONE"? Is it cheesy to say I knew he was the one before we officially met? It was love at first sight for me. I just had to catch his eye so he realized I was "the one" for him!
TELL US ABOUT YOUR PROPOSAL: It was Christmas day 2015. He gave me a wrapped ring box, what I thought was going to be an engagement ring. It turns out that it was a beautiful Disney Frozen ring that I had wanted. I was crushed. Then he handed me my next present, which was in a bigger box. I opened the box to find yet another ring box. As I opened that one he asked me to marry him. Needless to say, my disappointment was short-lived.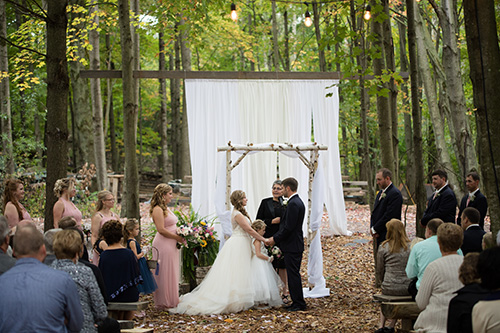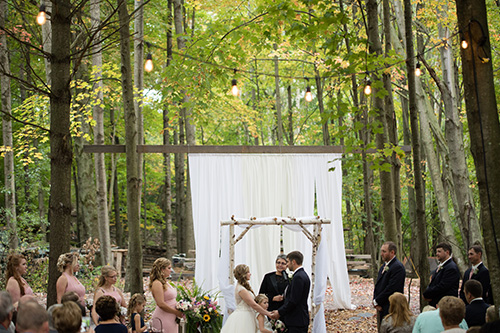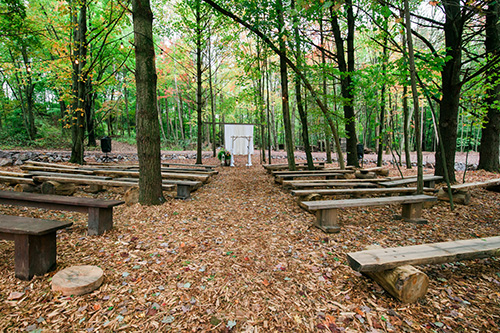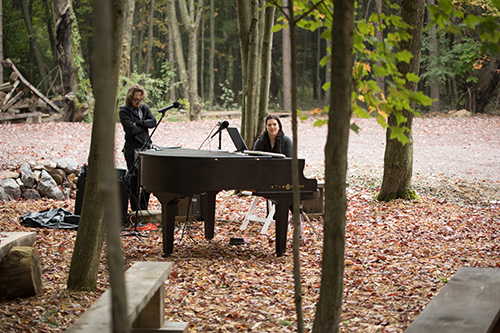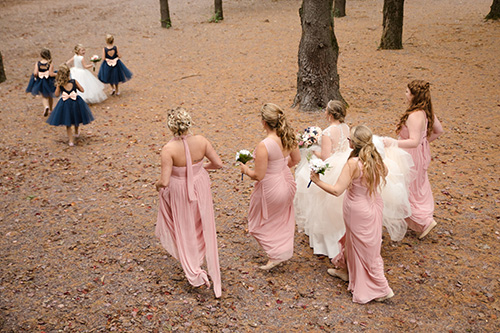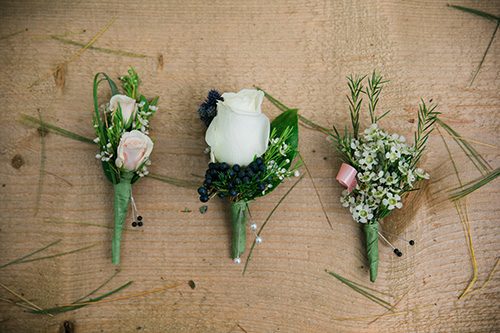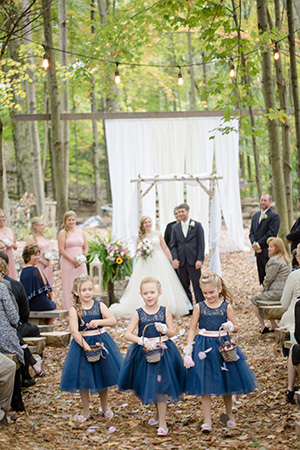 TELL US ABOUT YOUR DRESS: I had a very specific style of dress that I wanted, a princess ball gown and preferably not sleeveless. I had tried on many dresses but I was not in love with any. I asked the bridal consultant the price of the dress on the mannequin because it was the type of dress I had in mind. The dress was only $200 outside of my price range, so I asked to try it on. After it was on I knew it was my dress.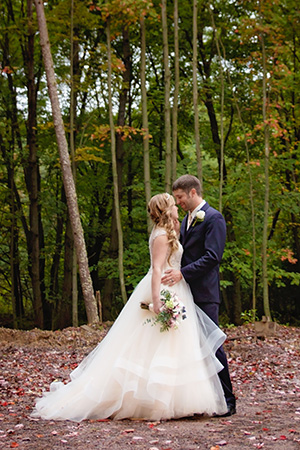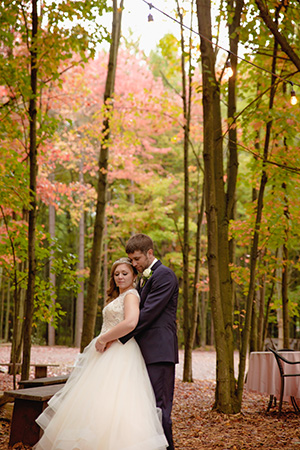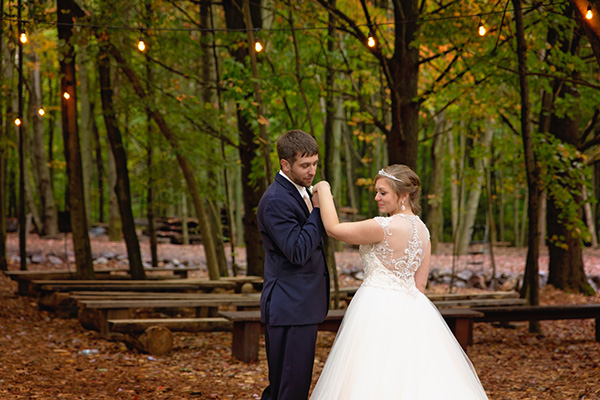 DESCRIBE YOUR WEDDING FLOWERS: My bridesmaids had an ivory hydrangea wrapped with navy ribbon. My bouquet was a mix of greenery and flowers in whites, pinks, blues, and glitter dusted.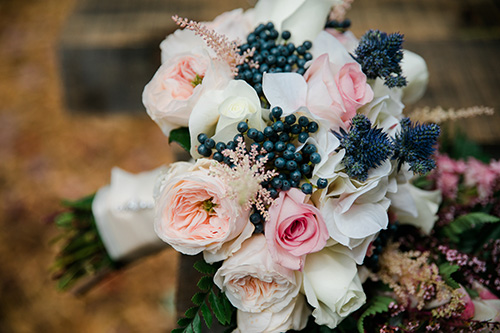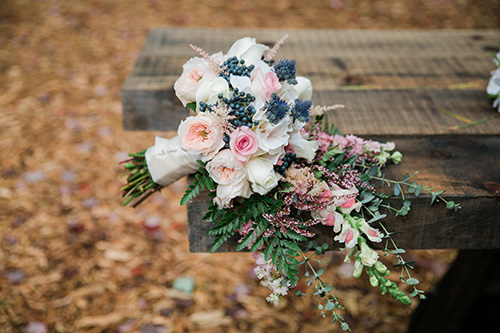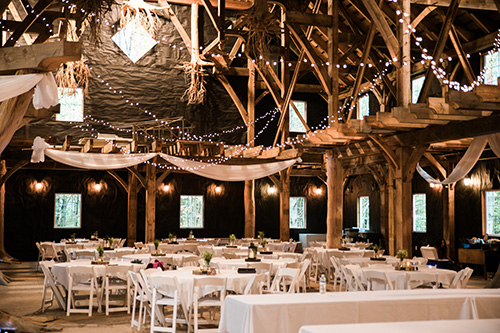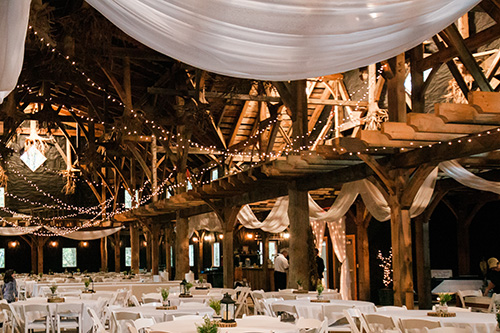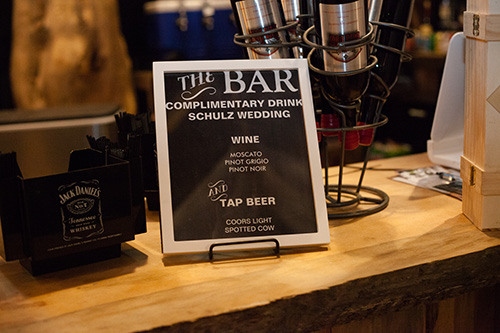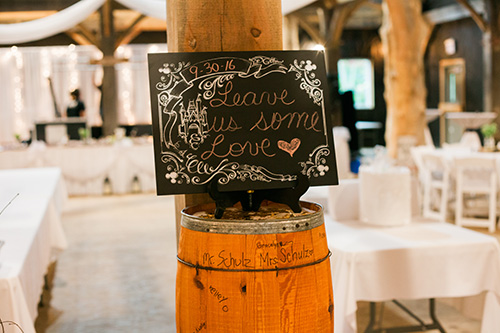 WHAT WAS YOUR FAVORITE MOMENT FROM YOUR WEDDING? It is hard to pick one moment! Hearing the vows that Brady wrote to me and My daughter Gracelyn was very moving. I also loved walking down the aisle to my favorite Disney song, "At Last I See the Light," from the movie Tangled. Piano Fondue sang it and it was beautiful. Oh! I also LOVED during the reception, when Piano Fondue sang, "Let It Go." I'm a huge Frozen lover. Almost everyone was singing at the top of their lungs. All of the children were on the dance floor singing along with the adults. It was magical. Pure Magic.