Sarah and Andrew's love for the winter season as well as Van Gogh's painting, "A Starry Night," perfectly paired together to lay the foundation for their dazzling, celestial-inspired wedding celebration with moody, gothic vibes. Erika from Event Gal helped this Wisconsin couple plan their dream day at the beautiful Harvest Moon Pond, surrounded by loved ones, sparkling snow, and cozy winter details like a hot chocolate bar!
Sarah was stunning in her black gown and star-patterned veil, and she and Andrew tied the knot with identical rings. The couple celebrated their nuptials by dancing to the hauntingly beautiful, "Walking on the Air" - one of their favorite songs! With details like rich jewel-toned florals, an Aurora Borealis-inspired cake from Craig's Cake Shop, and more, grab yourself your own cup of hot cocoa and enjoy all the inspiration below!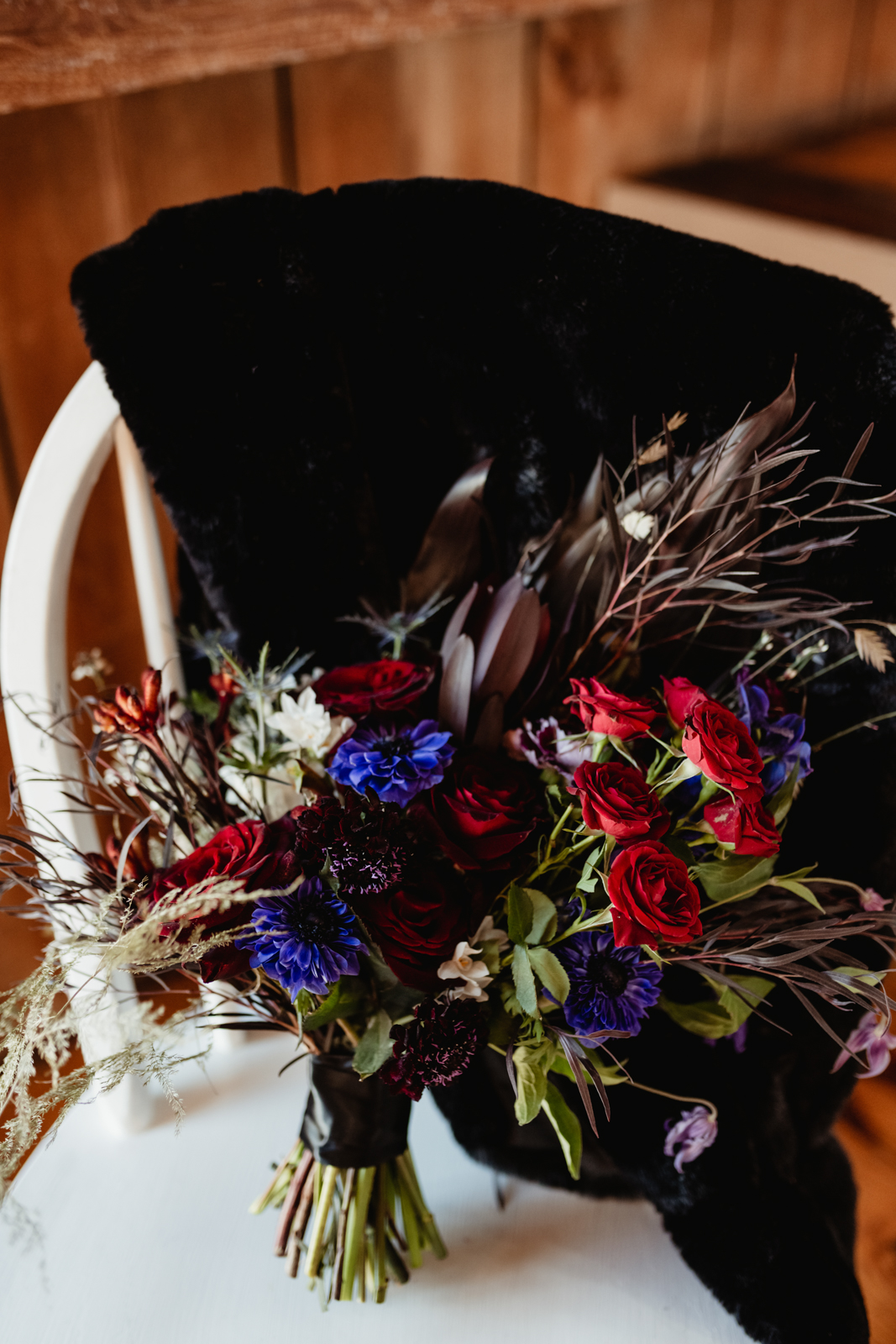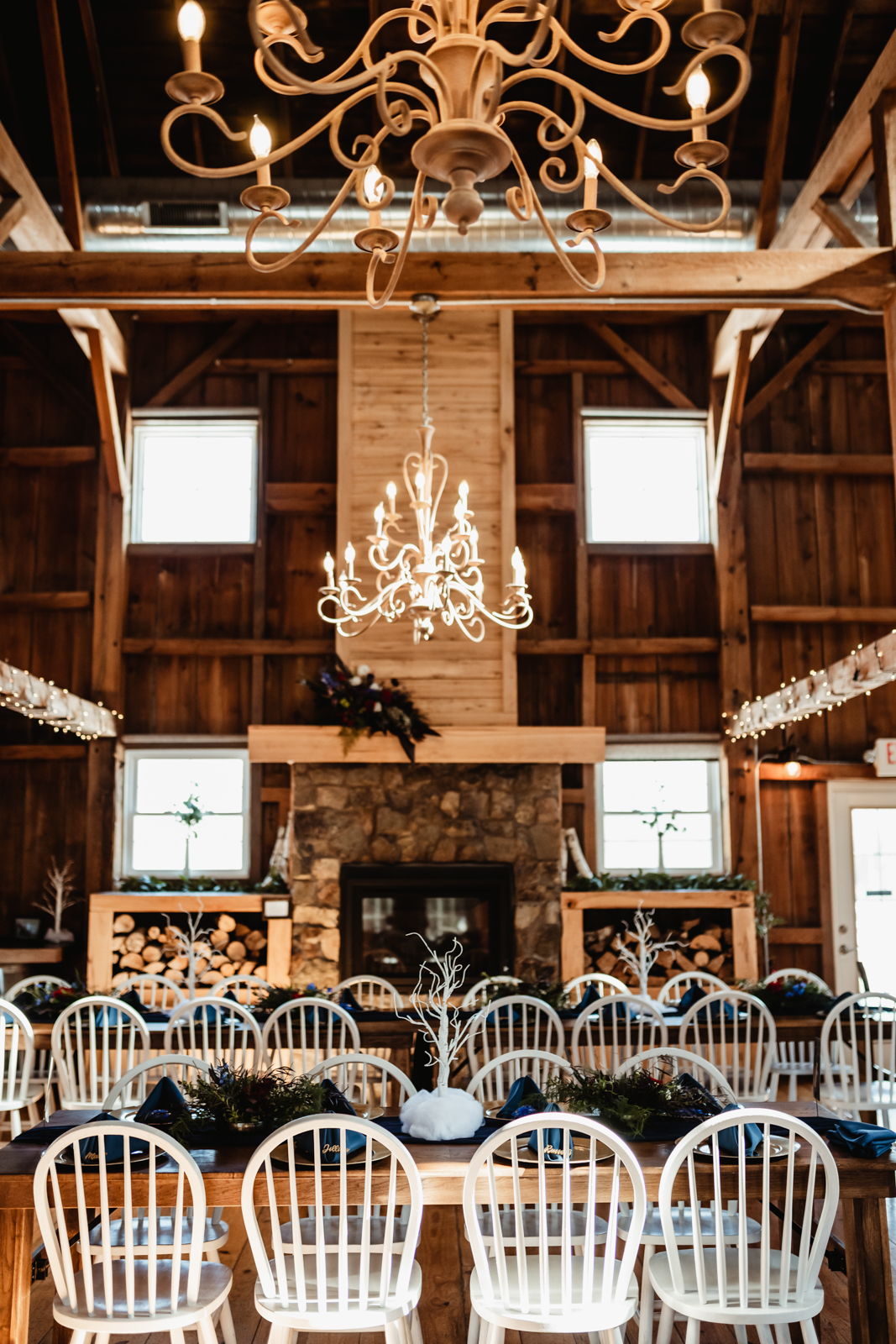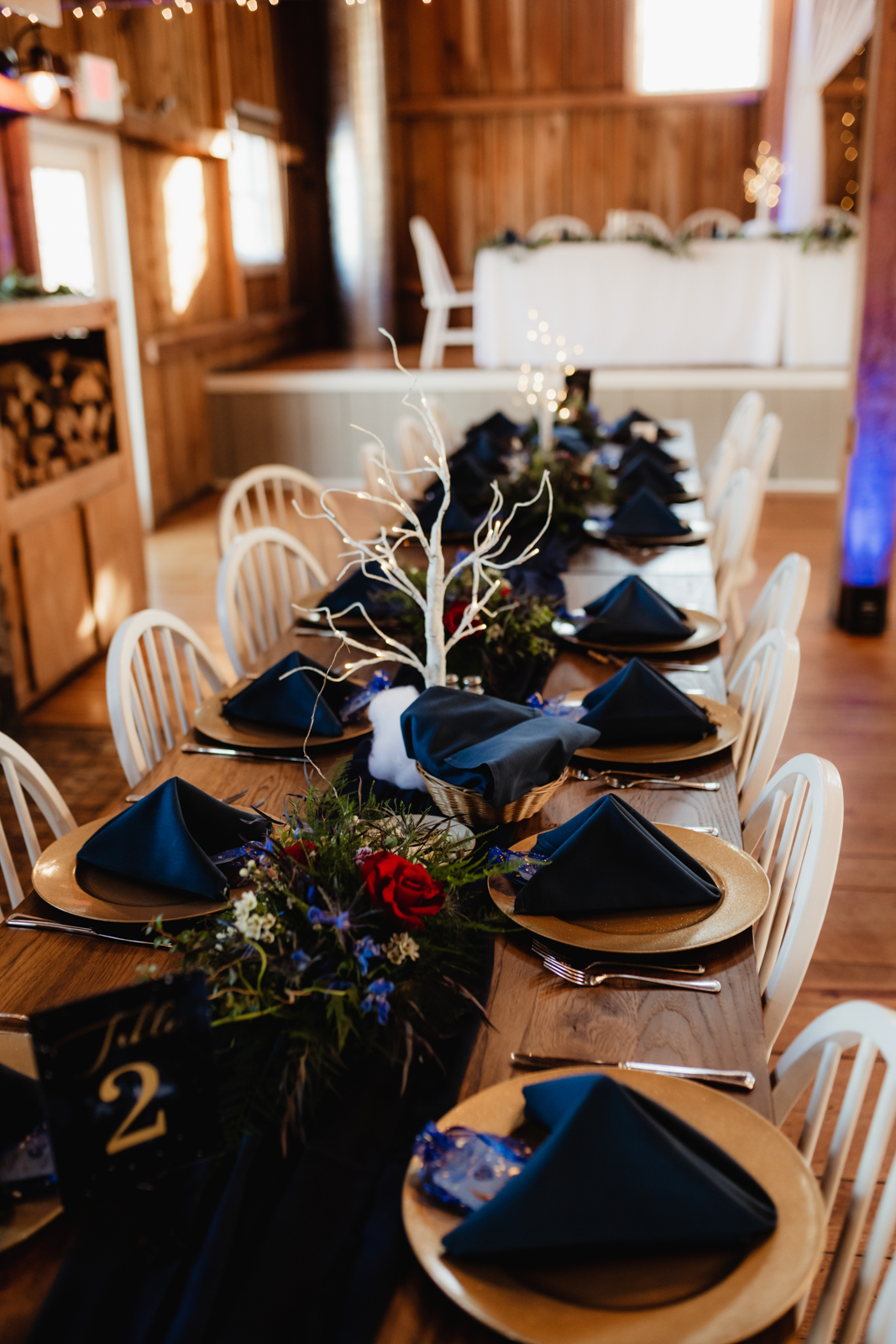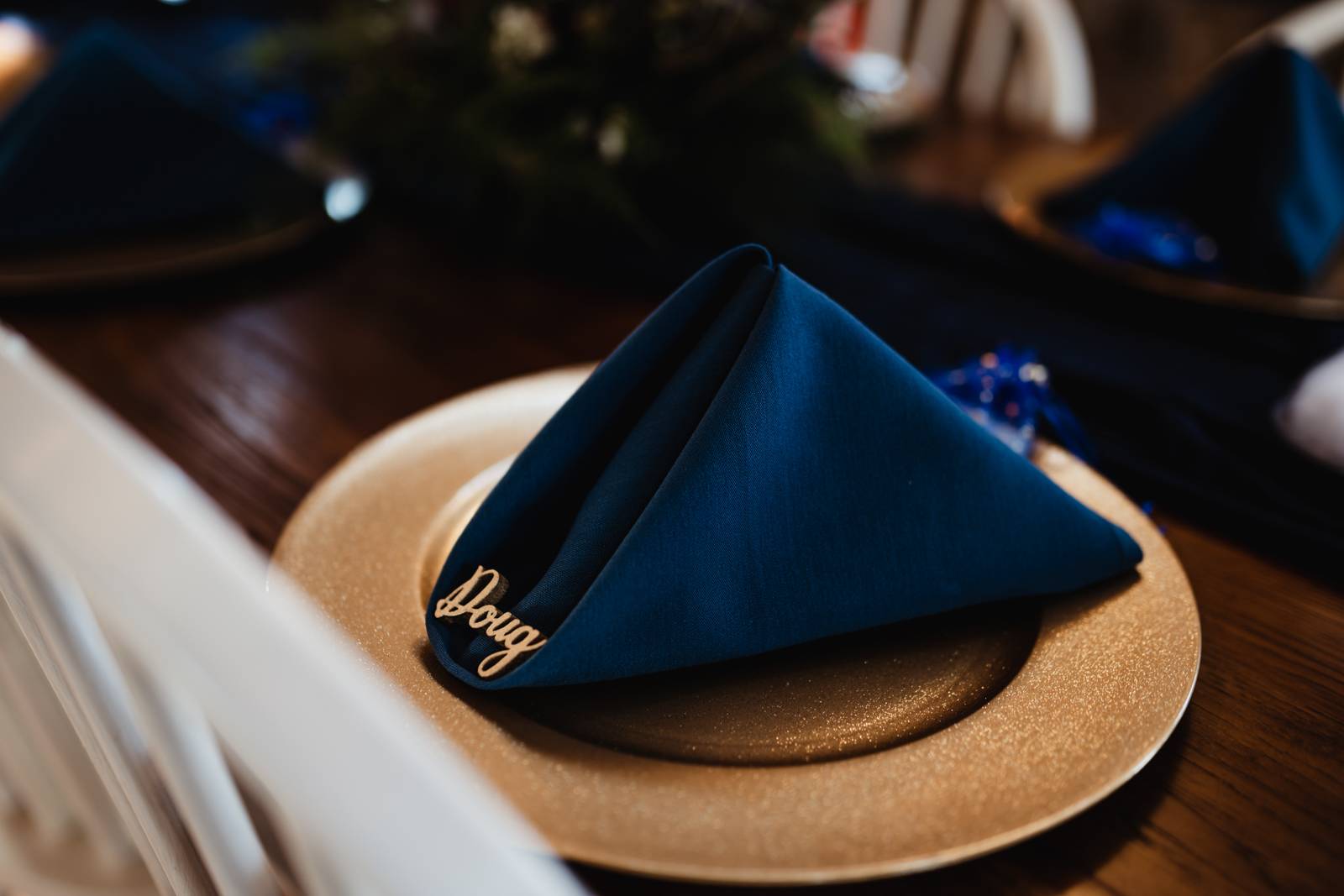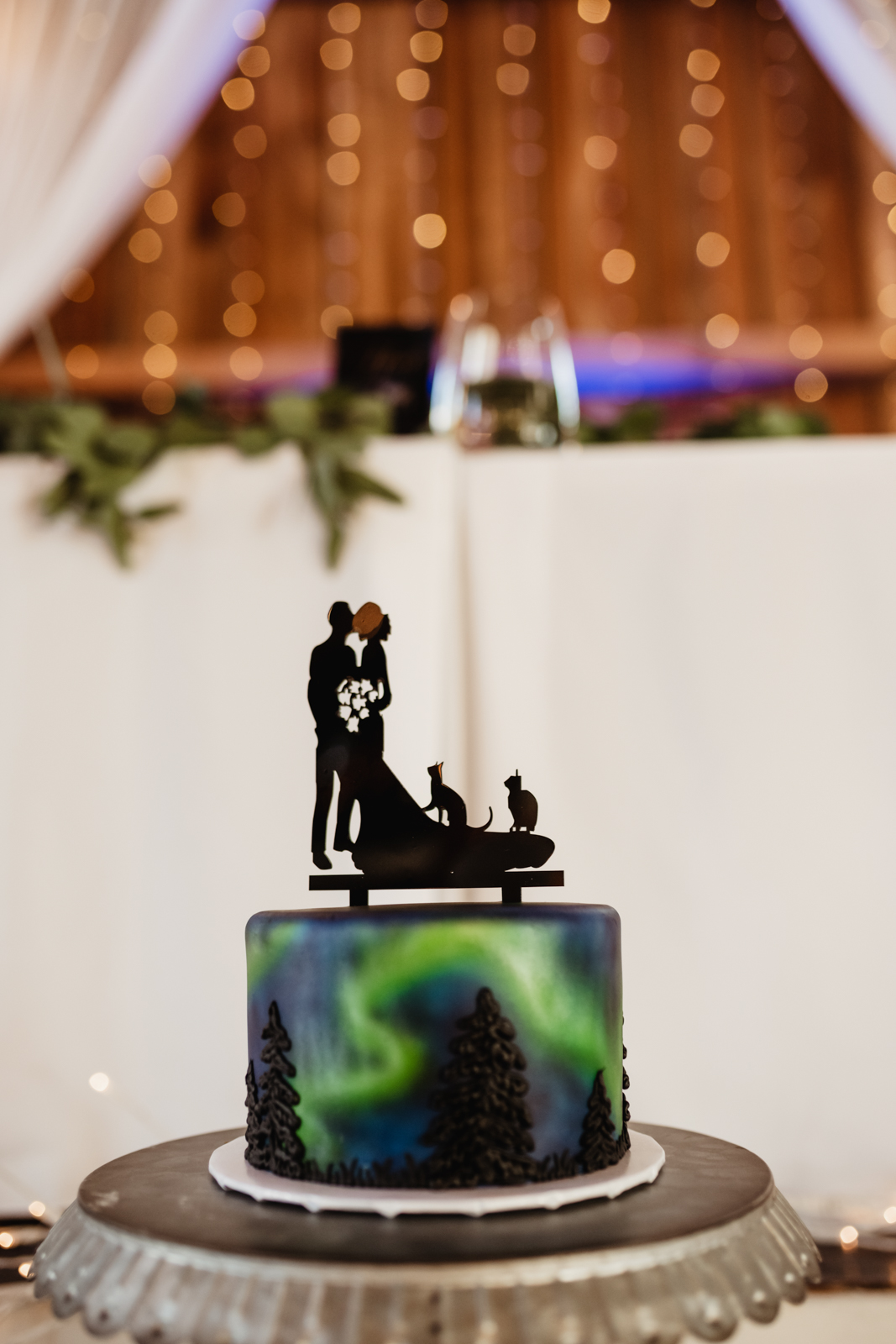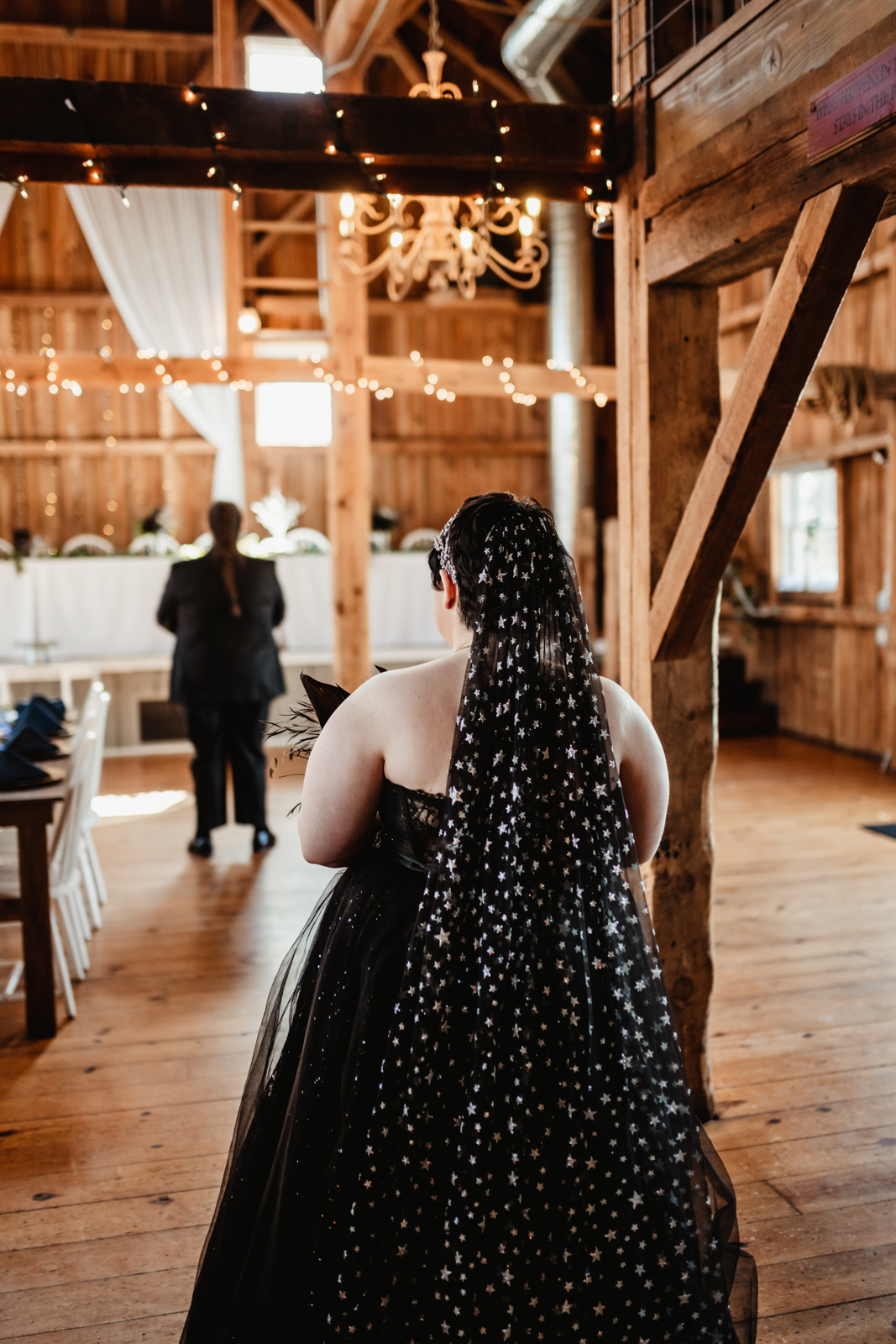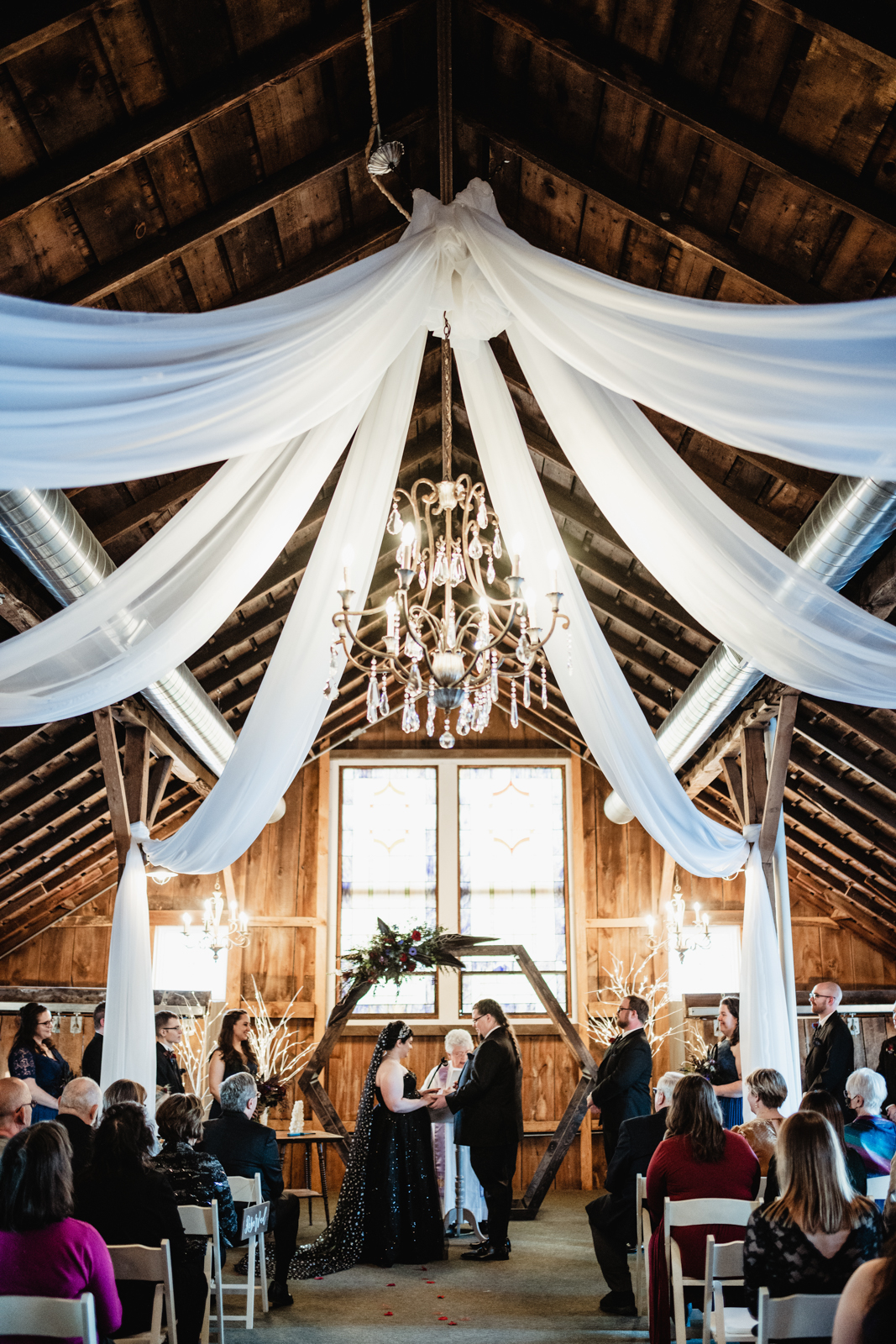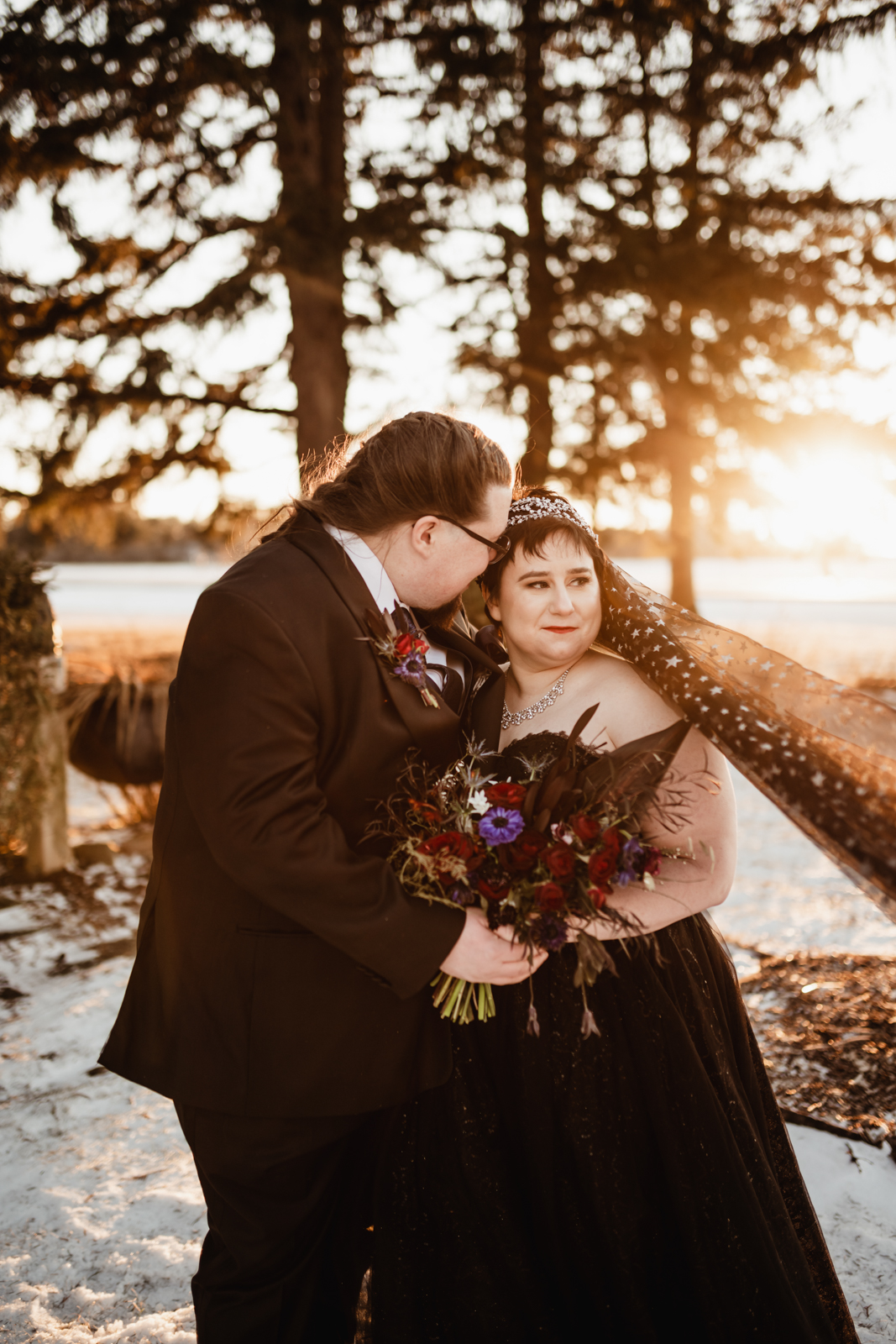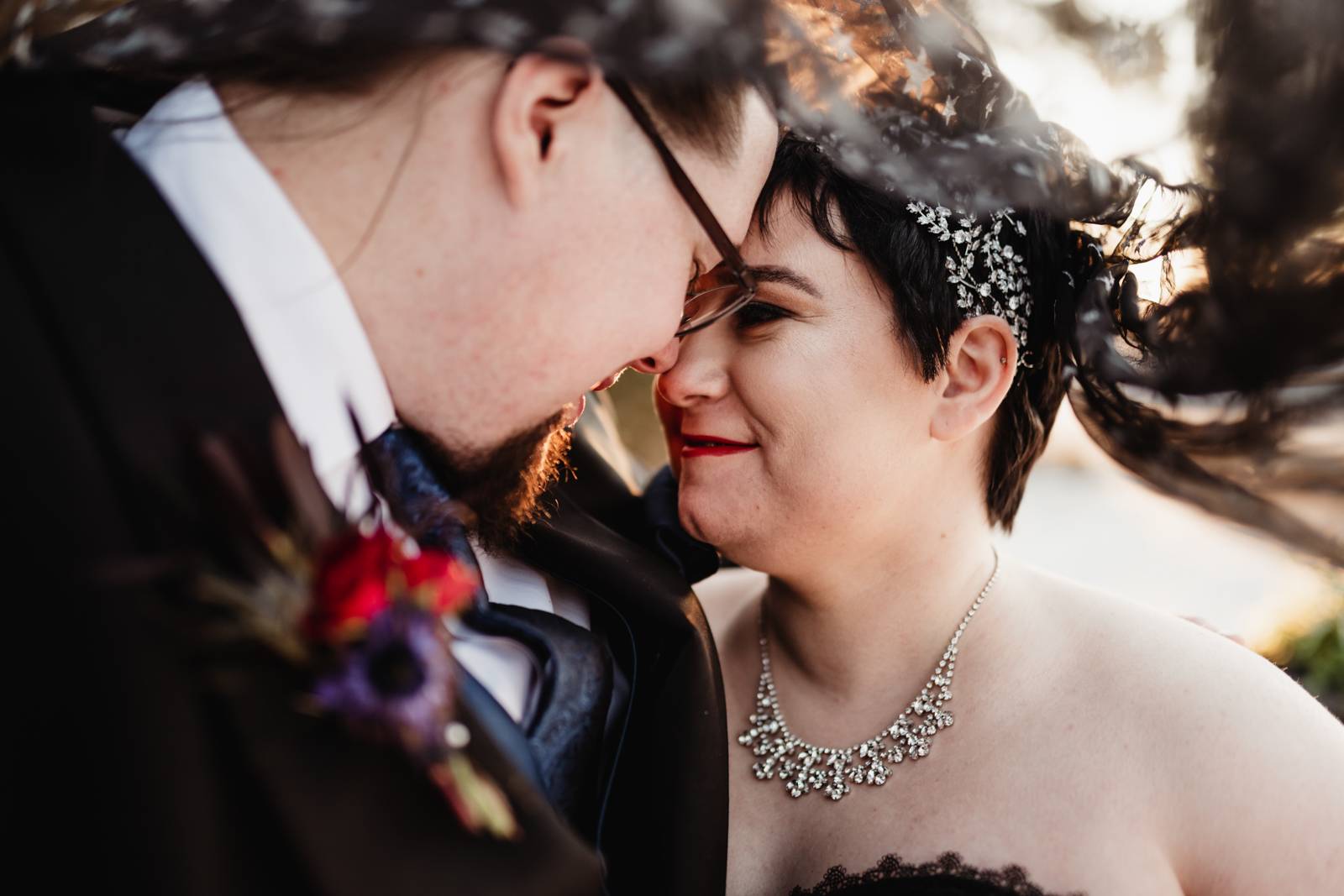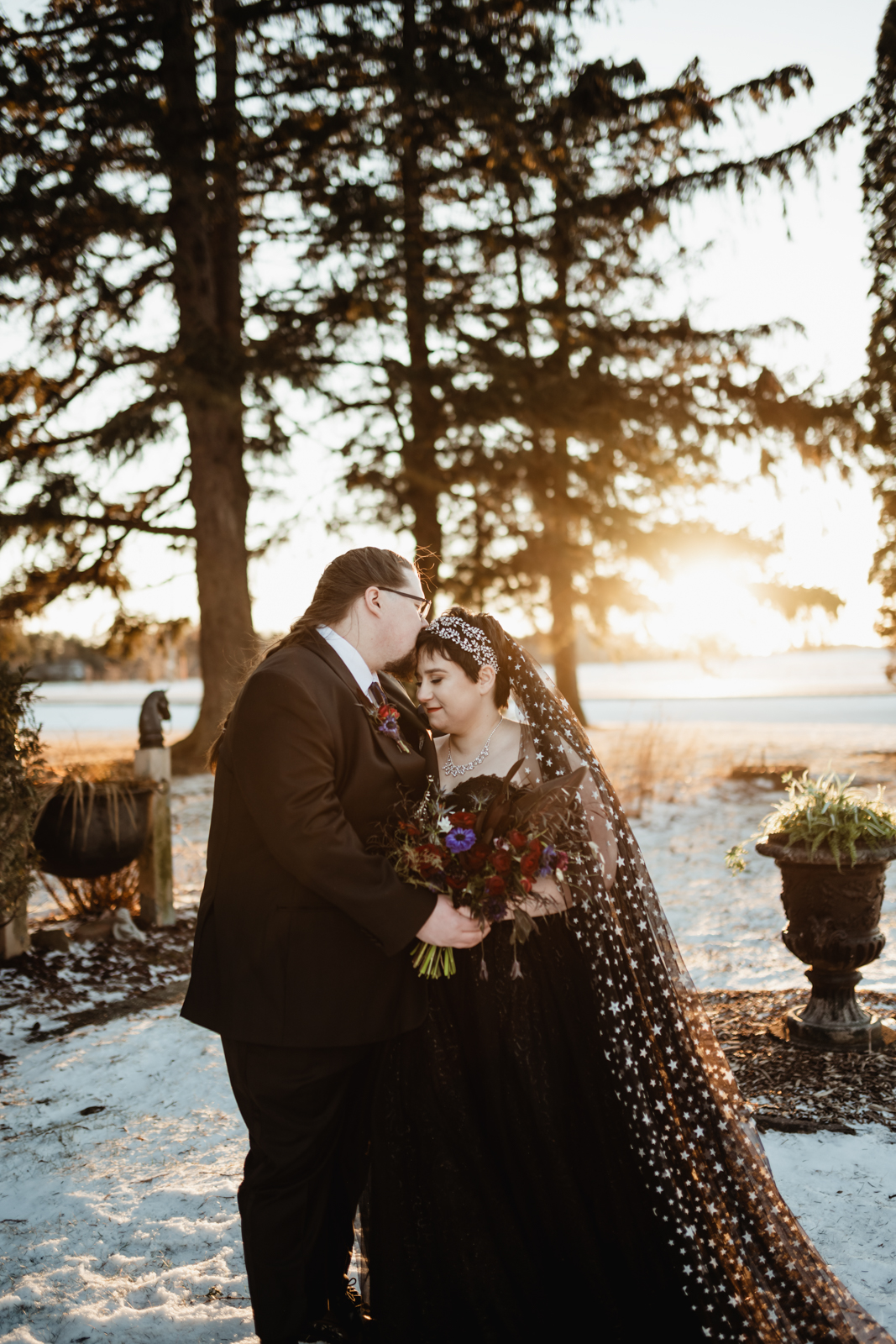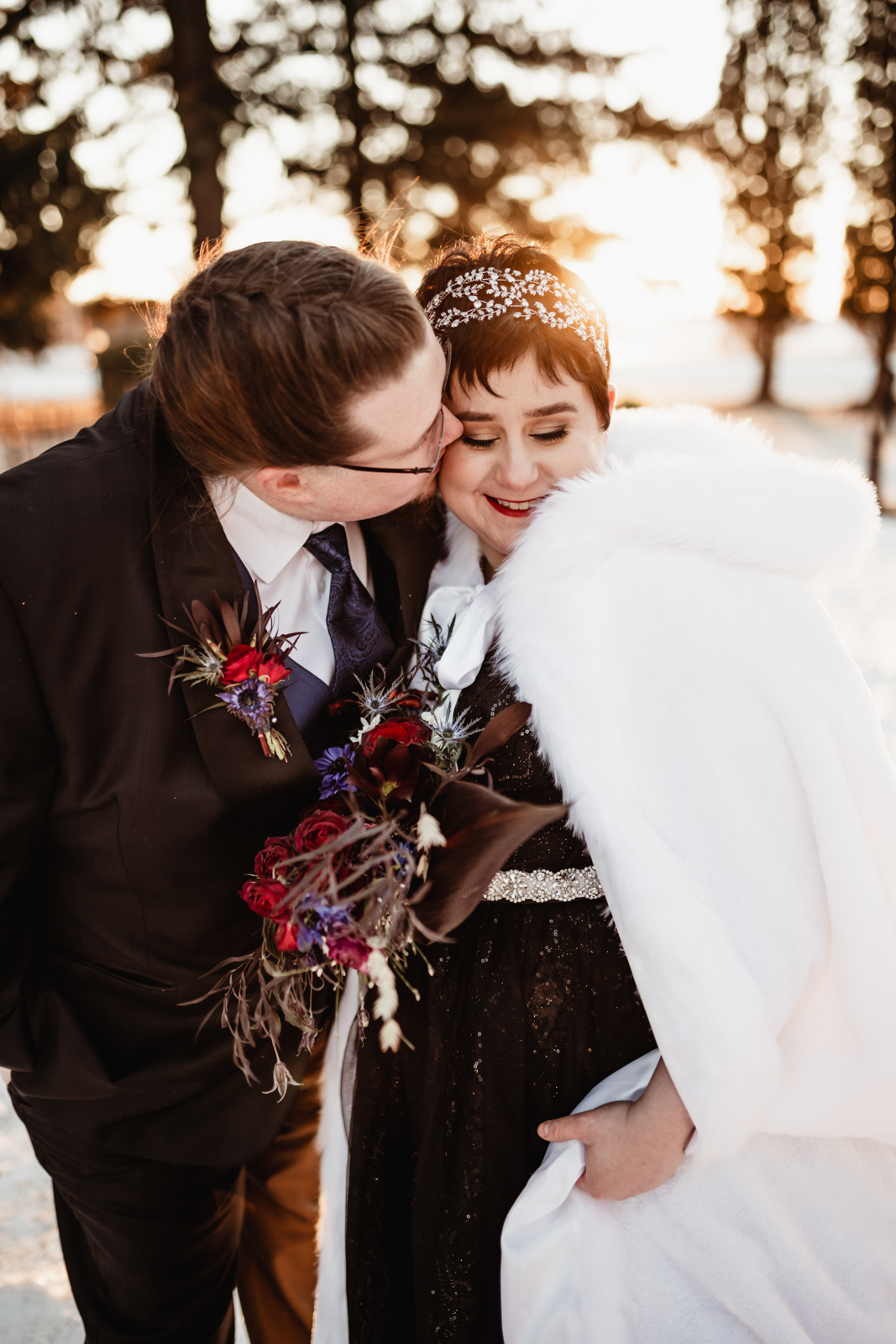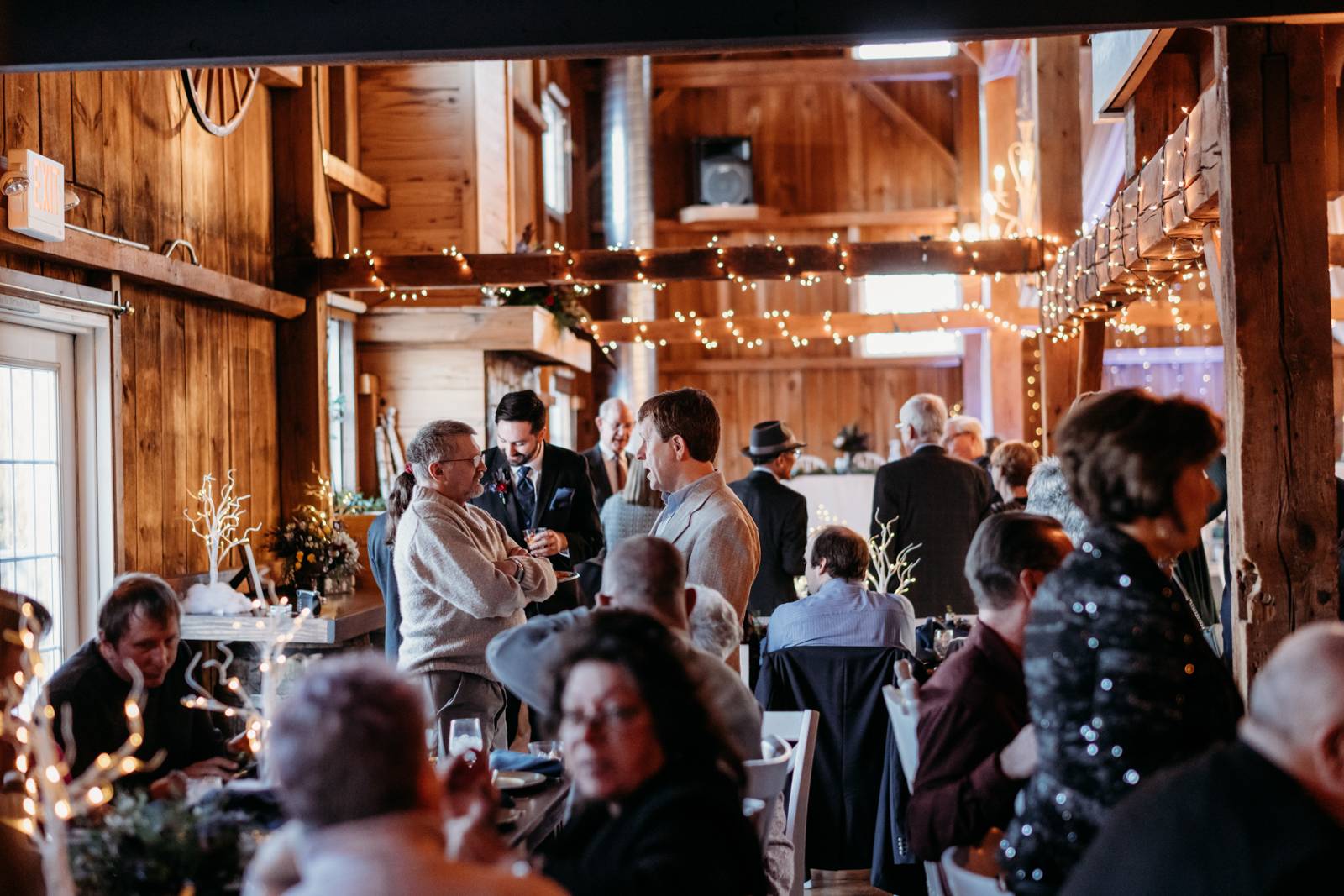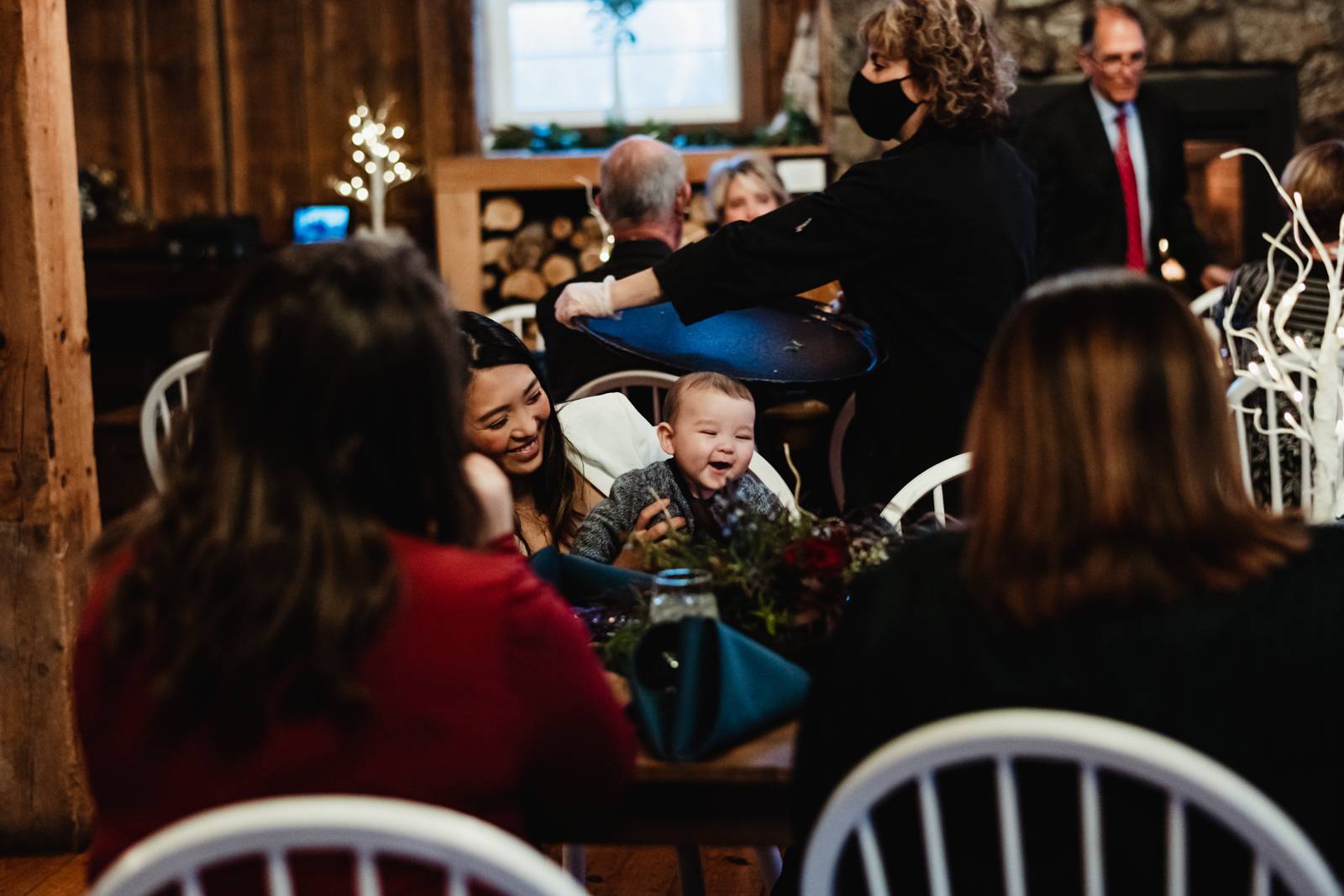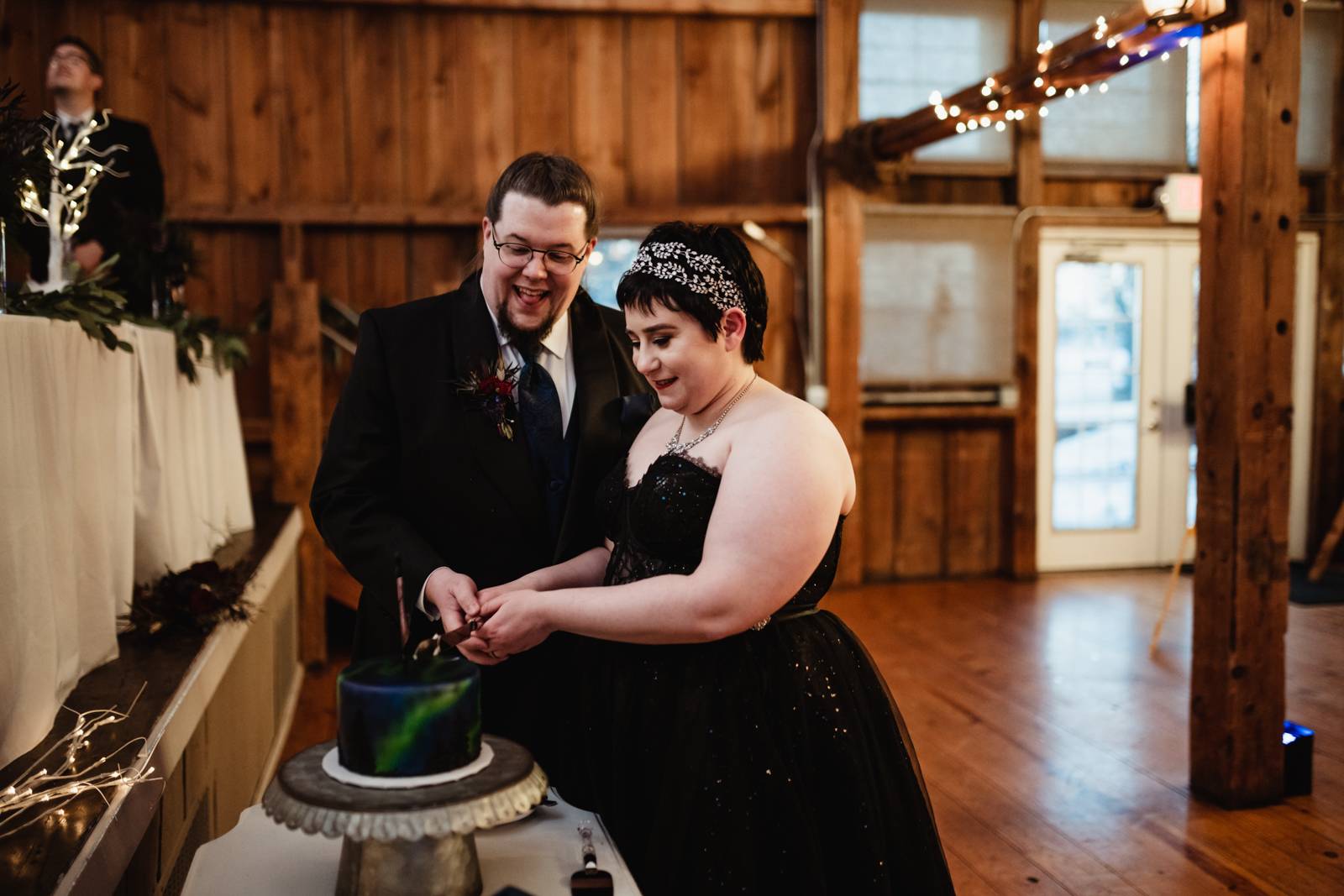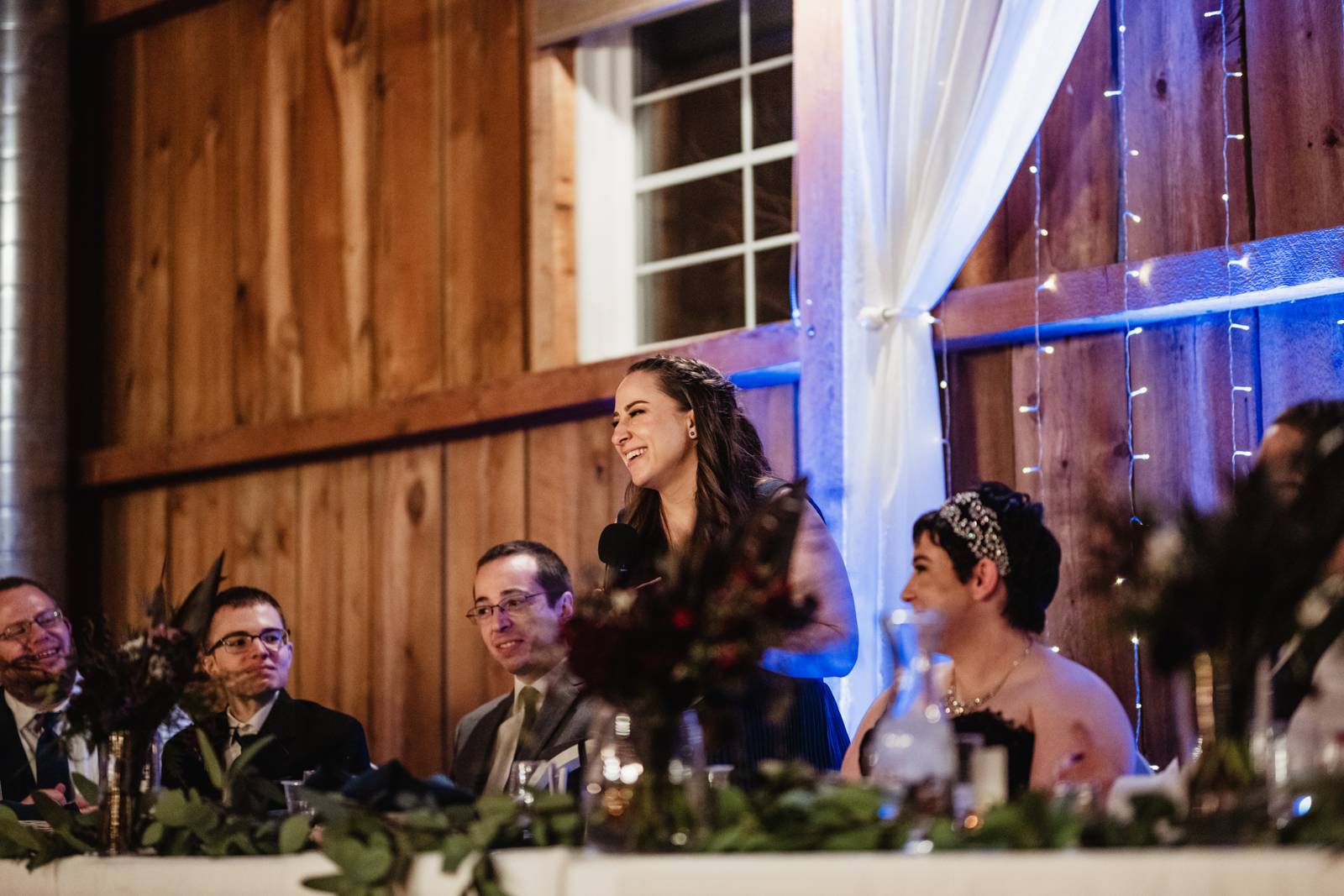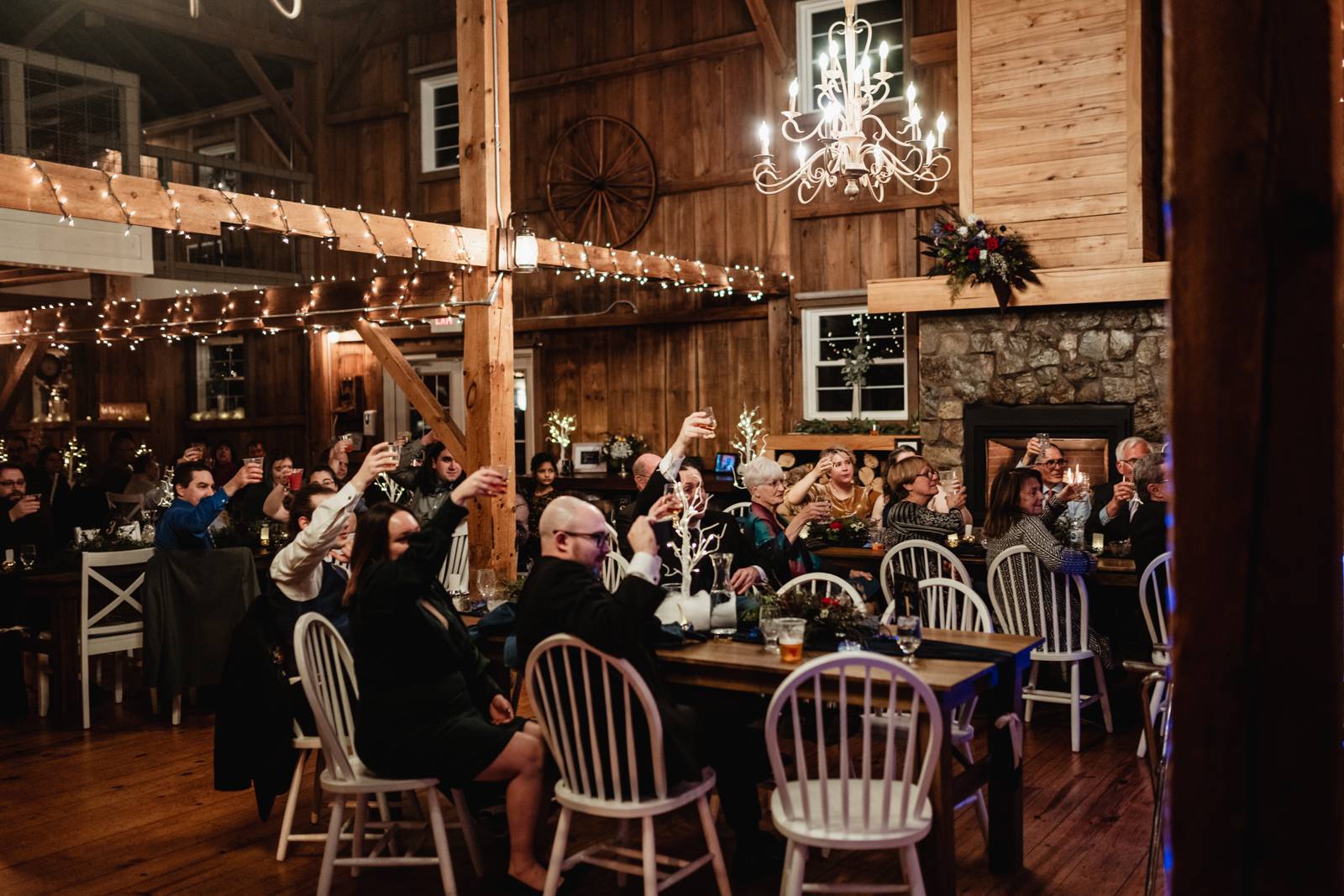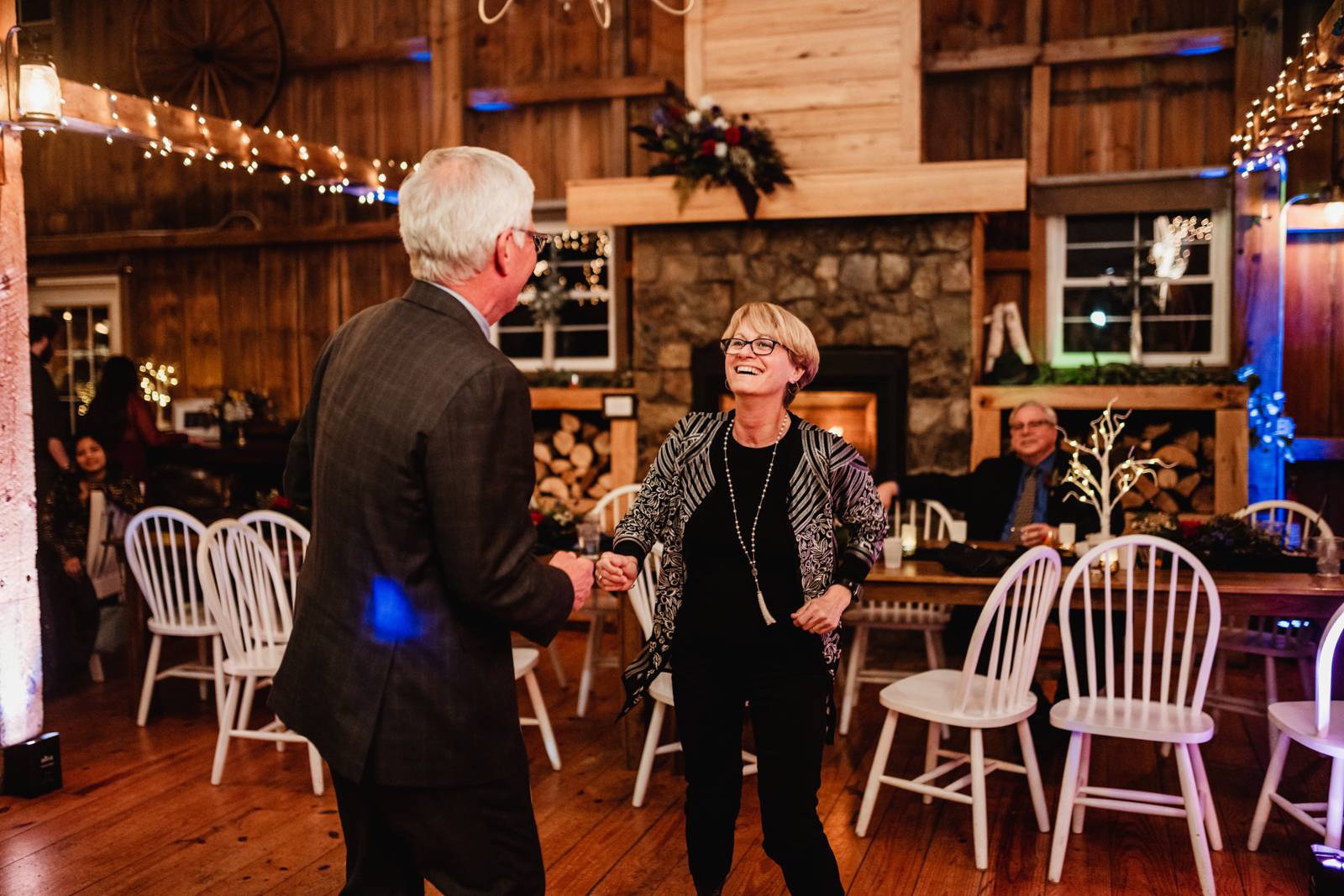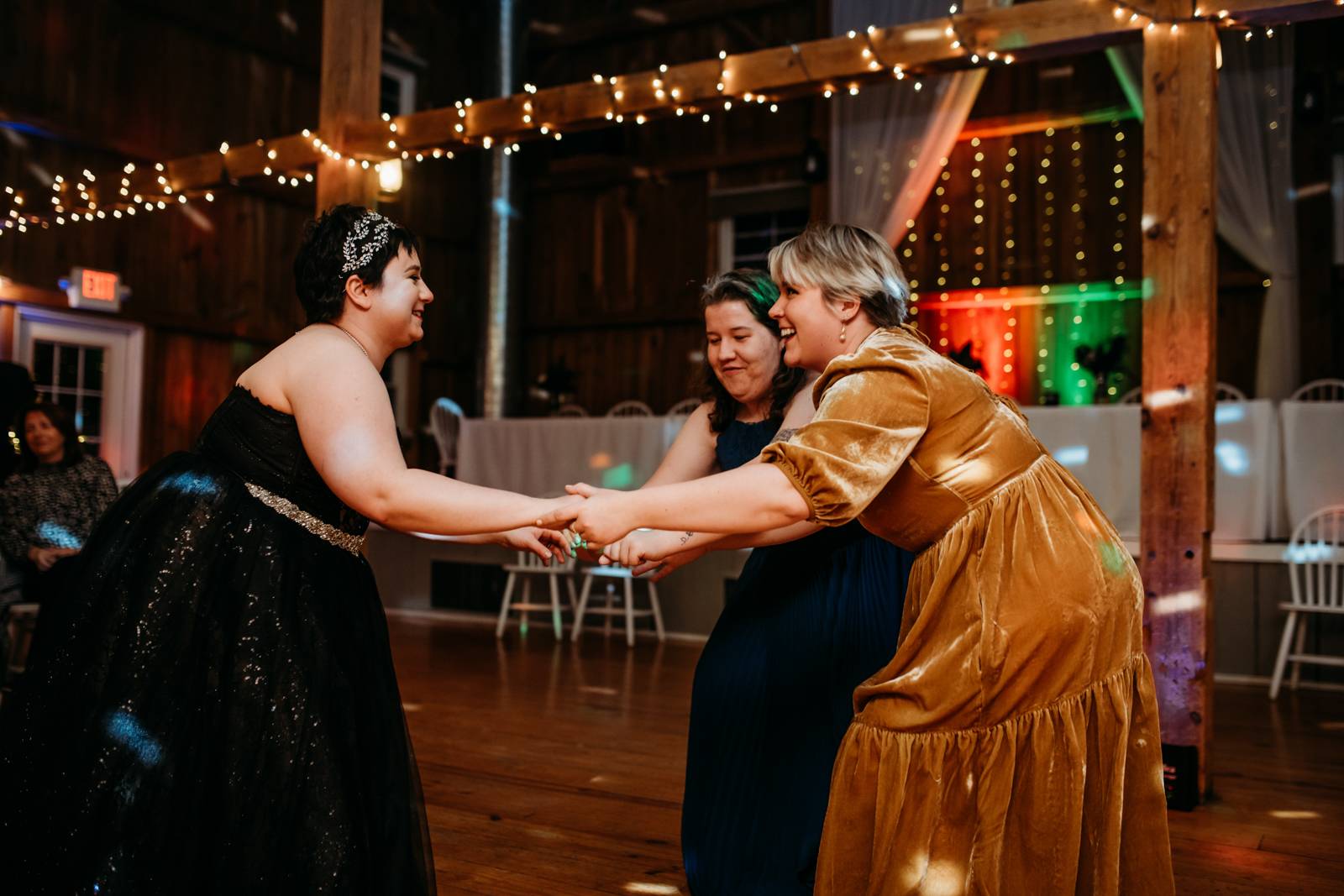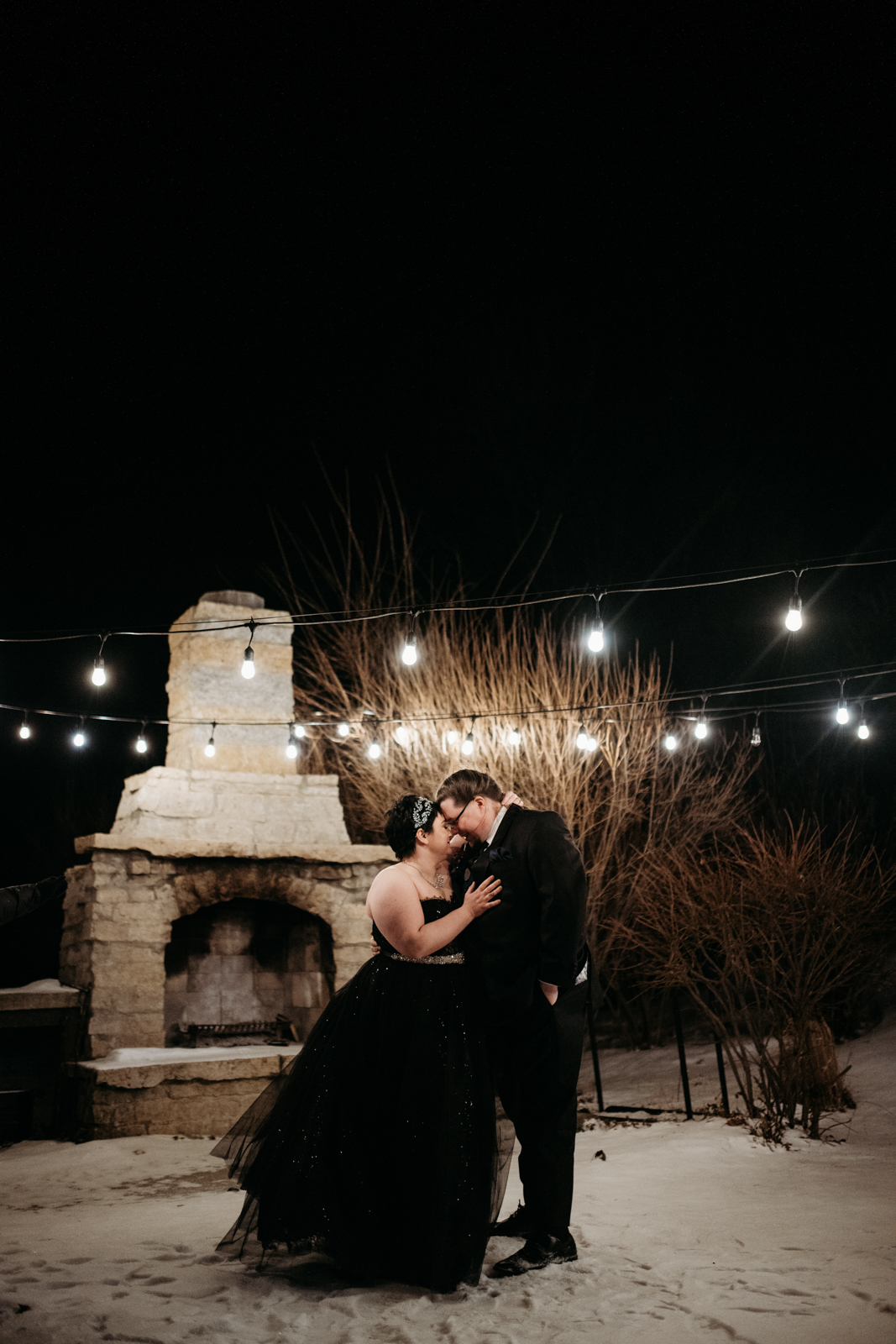 Find more Madison, Wisconsin wedding inspiration HERE on our blog!