Black-tie events embody the phrase "opposites attract." Black and white, while highly contrasting, balance each other with timeless simplicity and elegance. This enchanting, candlelit black-tie wedding design adorned with glistening gold details at Blanchard Hall in southern Wisconsin is like a mesmerizing dance between past and present, capturing the essence of enduring love that knows no bounds and defies time itself.
Featuring LK Bridal Studio, Paul F. Gero Photography, Felly's Flowers, Cowboy David's Bakery, Brides N' Belles, ANiU Salon & Spa, Event Essentials, and Celebrations Entertainment, dive into the glamour where every sparkling element weaves a narrative of romance, class, and everlasting beauty that transcends eras. And in the words of Taylor Swift herself, "This night is sparkling, don't you let it go."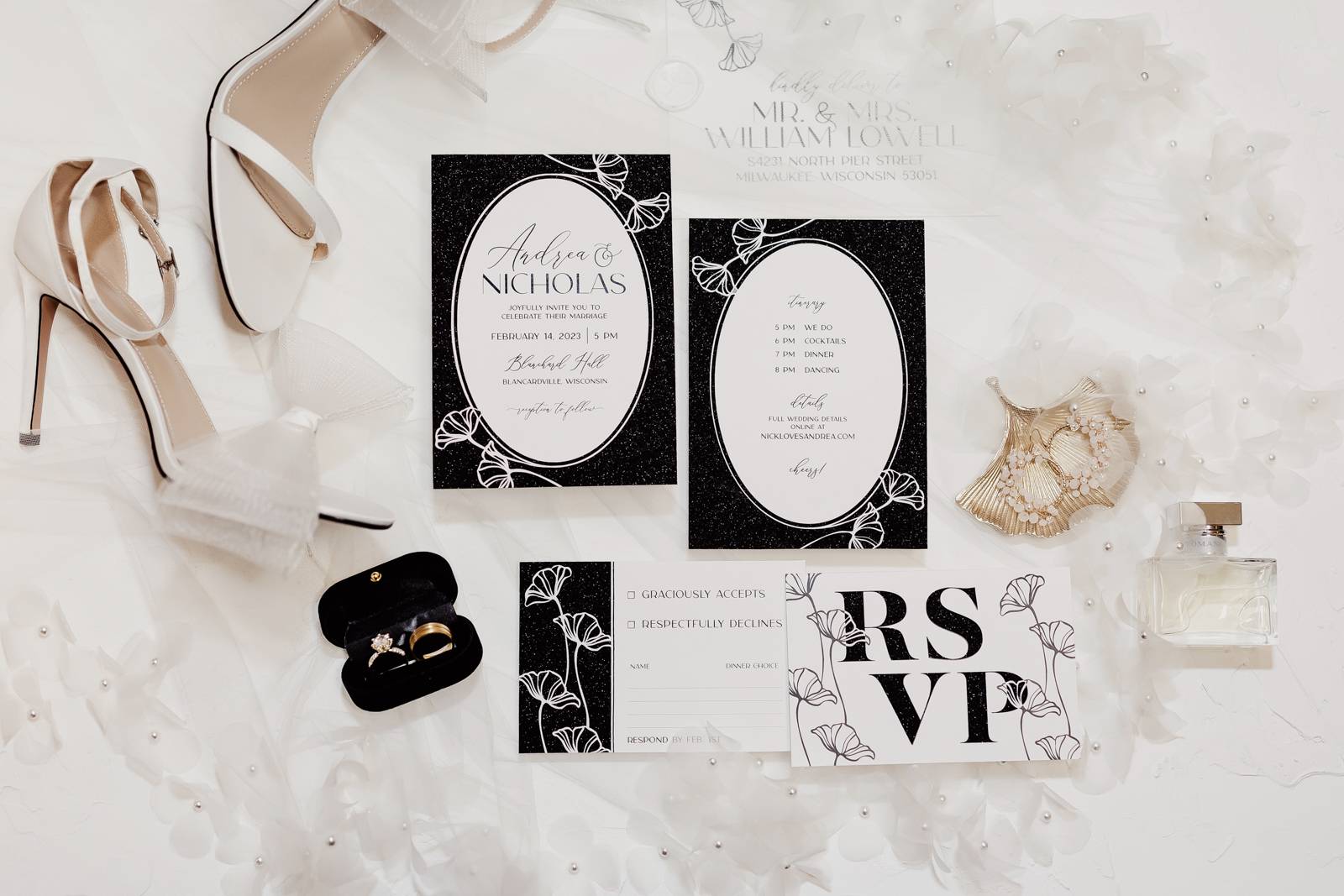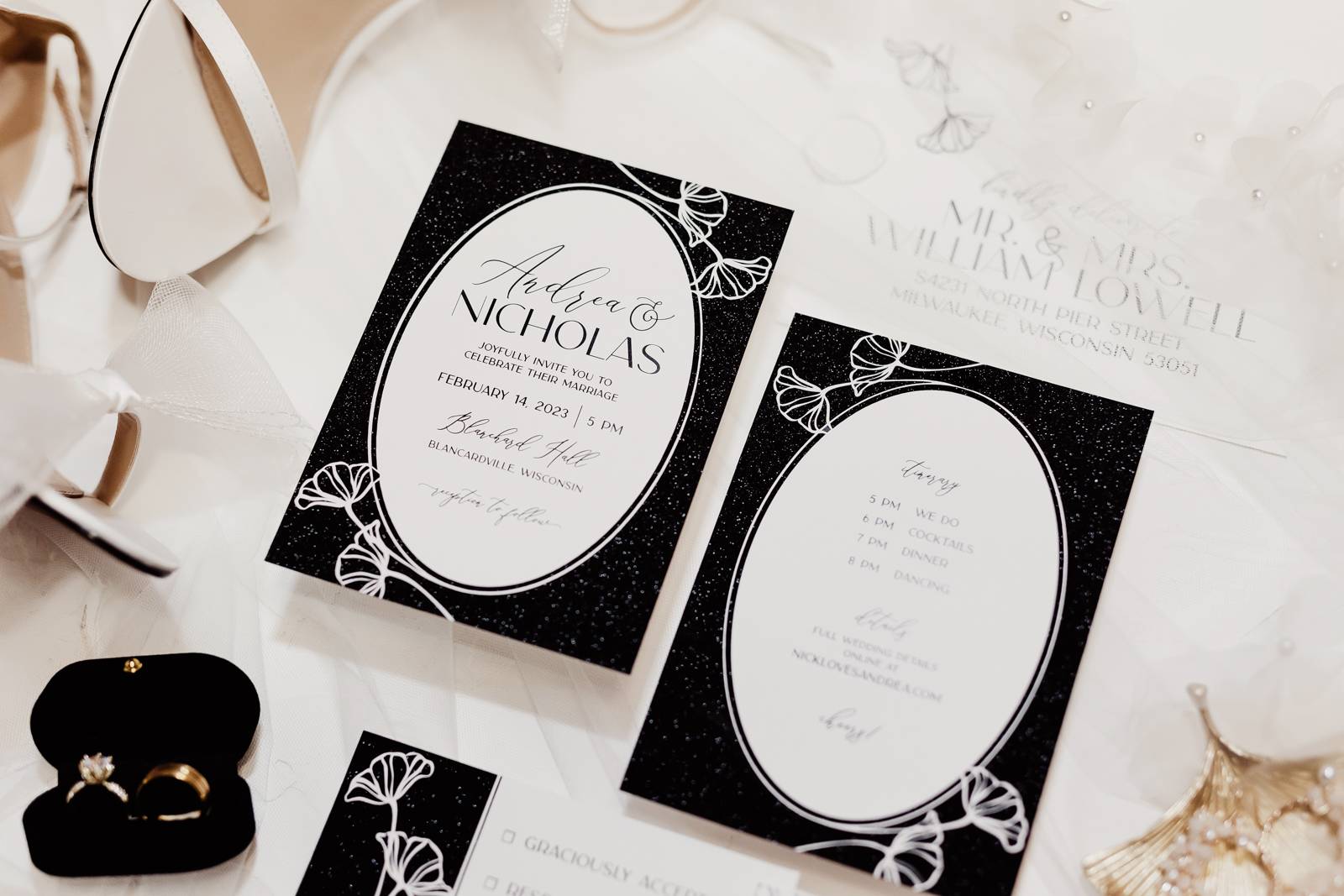 In their stationery pieces, LK Bridal Studio combined high-contrast black and white with soft accents, such as glitter dusting, organic flower outline motifs, ovals, and rounded edges. The shimmer accents, in particular, were added with twinkling candlelight in mind, intending to catch the light from any angle without being overbearing. To add to the luxurious feeling of the celebration, LK Bridal Studio used rich gold mirrored finished acrylic signs to welcome guests and direct them to their tables and the bar.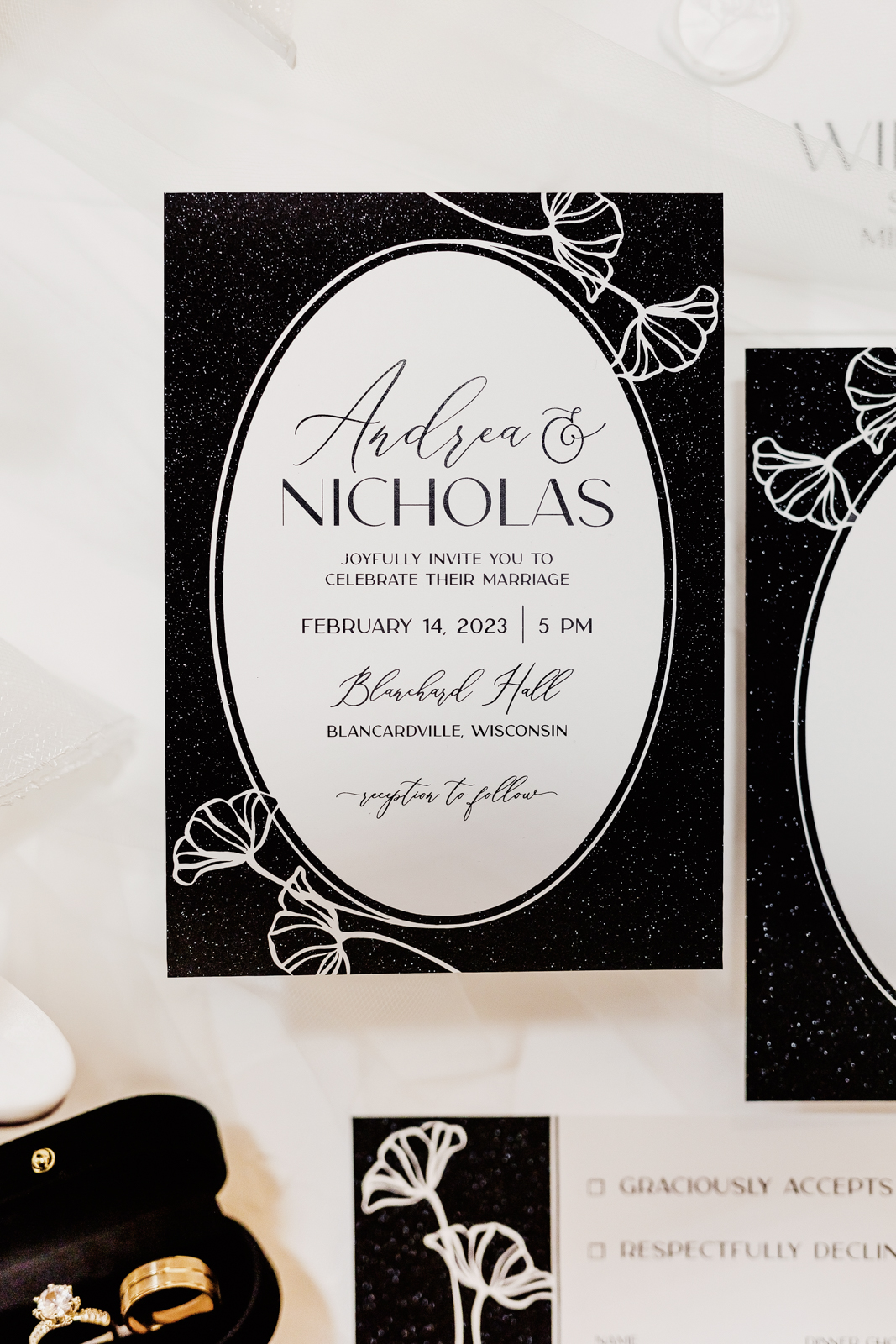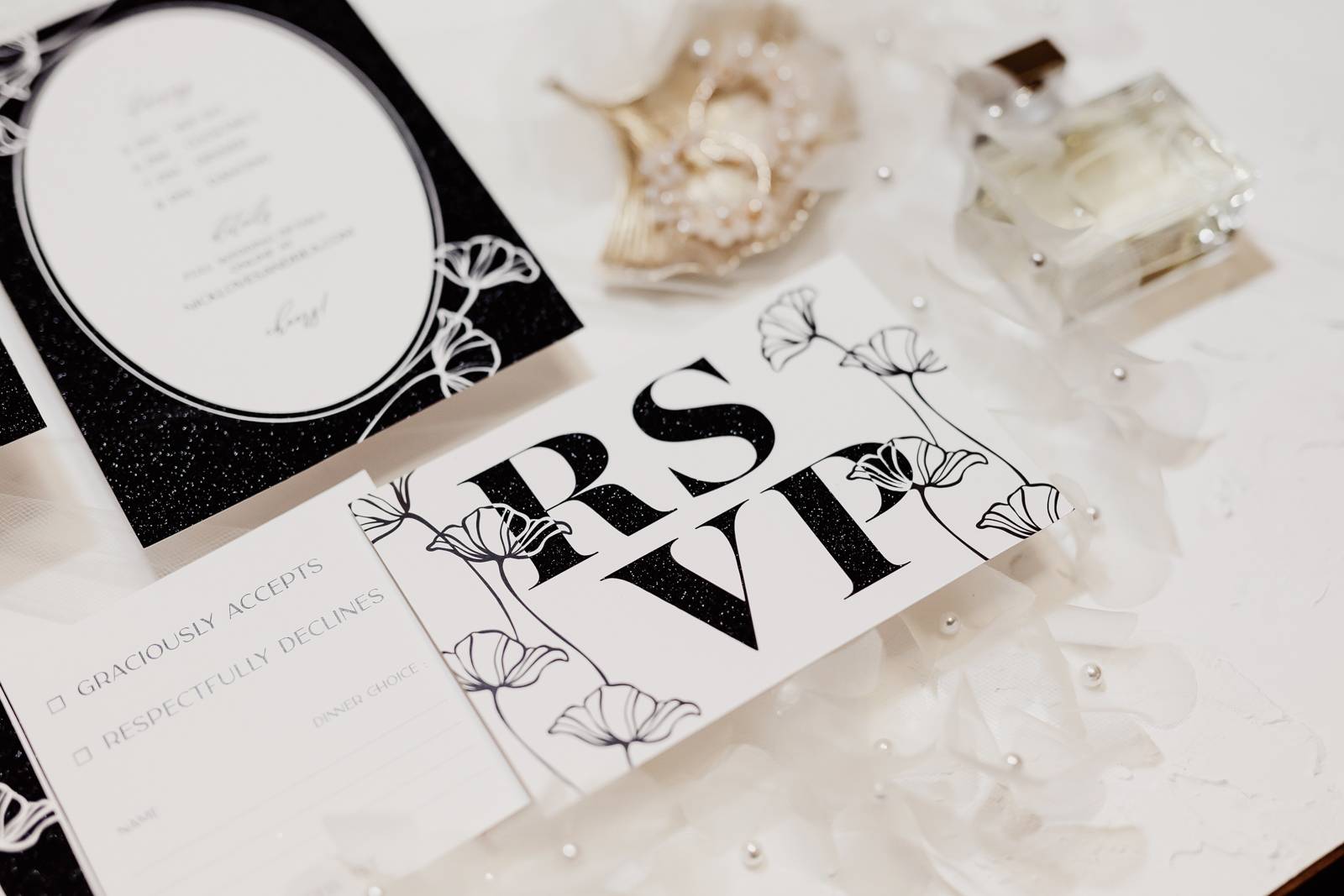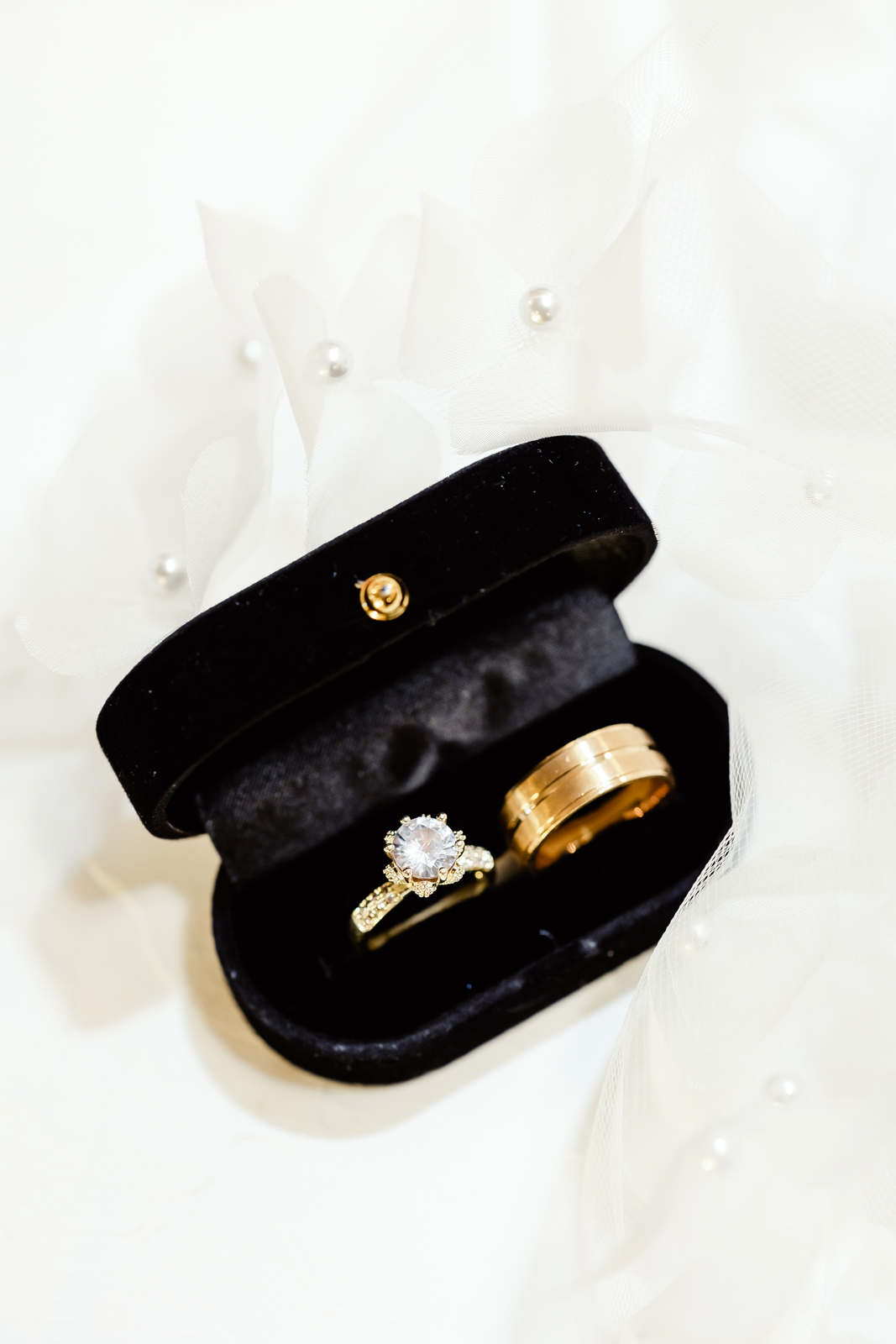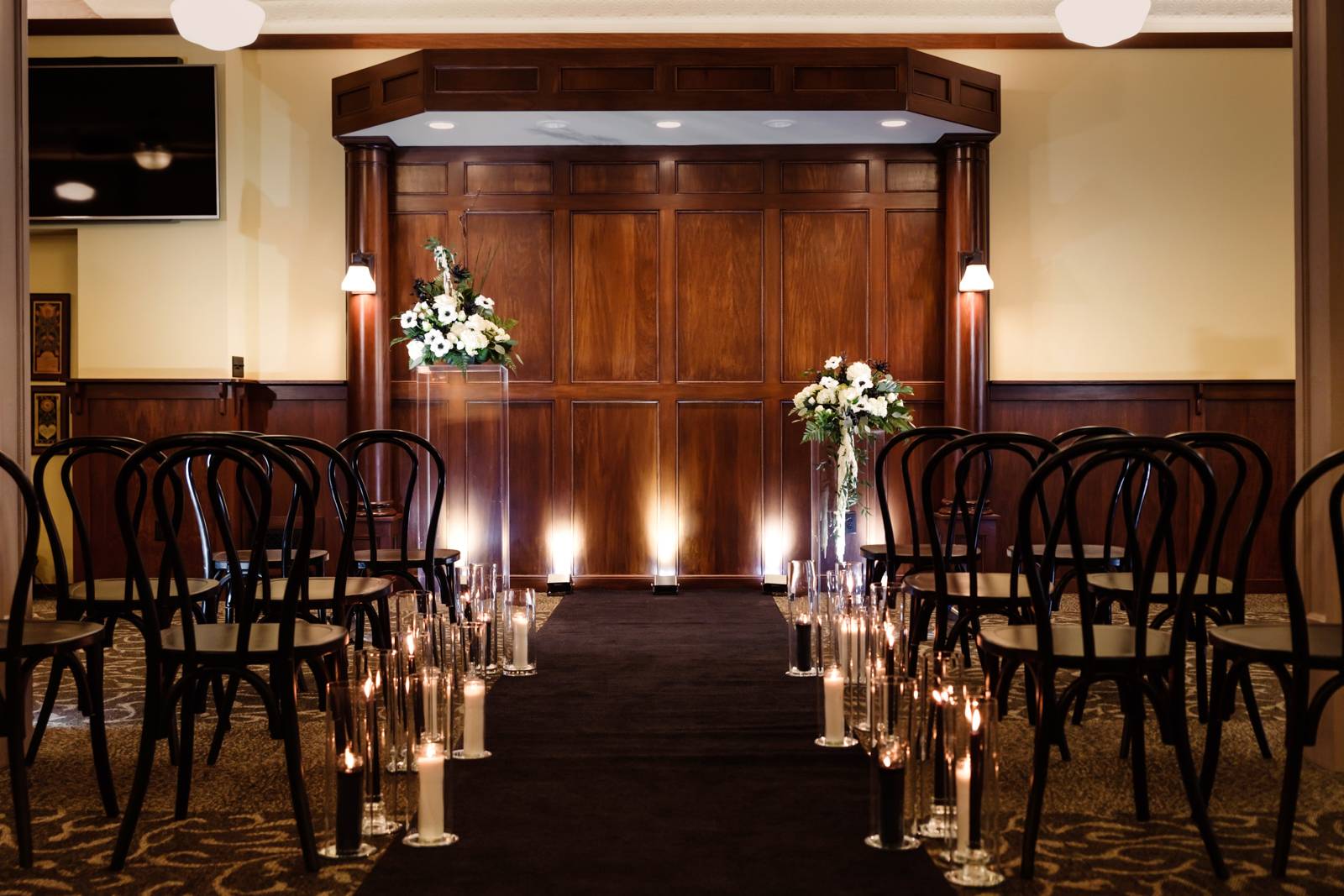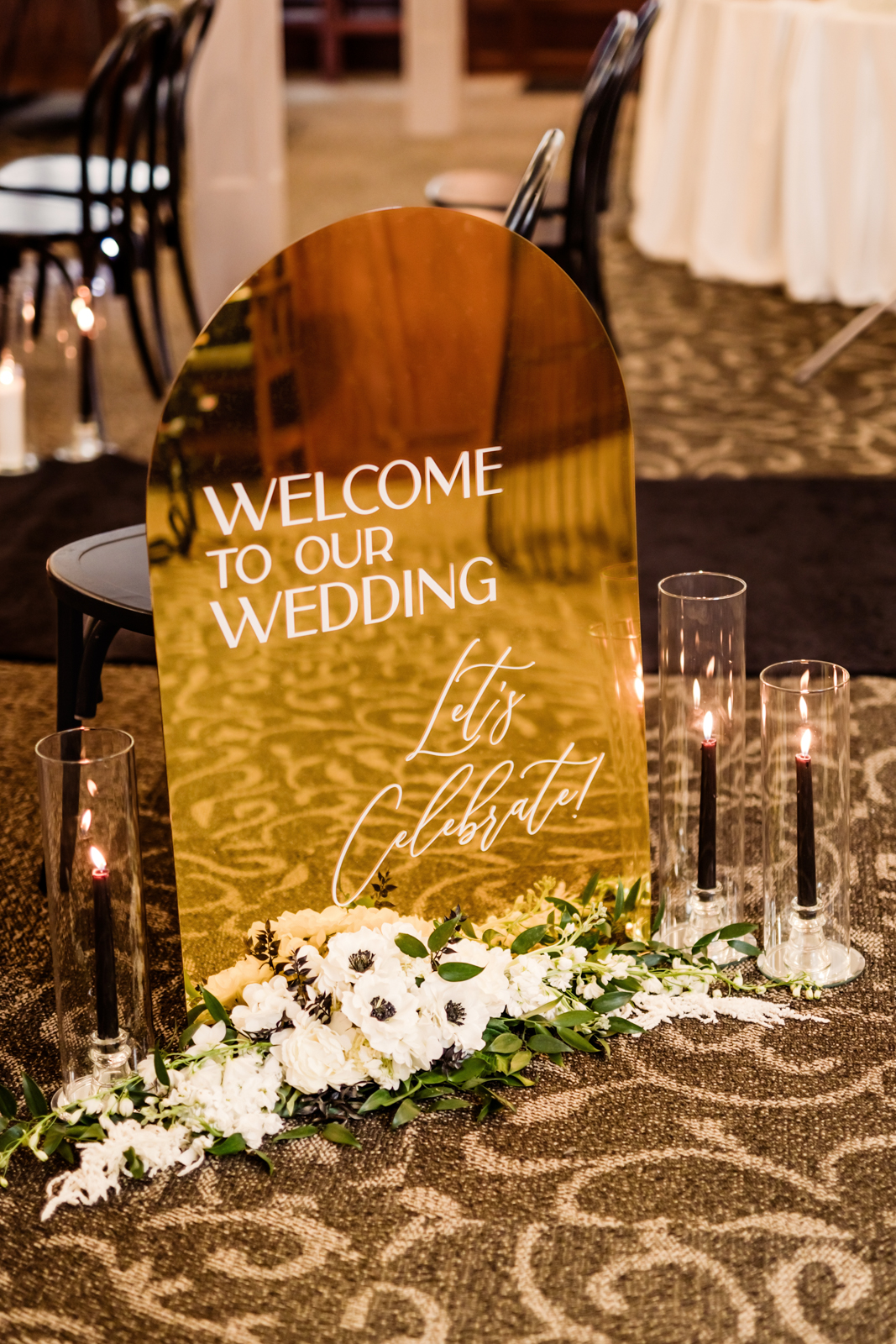 Inspired by the clean and classic black-and-white color palette, Brides N' Belles dressed our bride and groom to the nines in timeless, elegant fashions. Andrea is stunning in a sleek, minimalistic fit-and-flare gown with the added drama of a sexy plunge neckline, side detailing, and low back, while Nick looks handsomely sharp in a black suit and bow tie.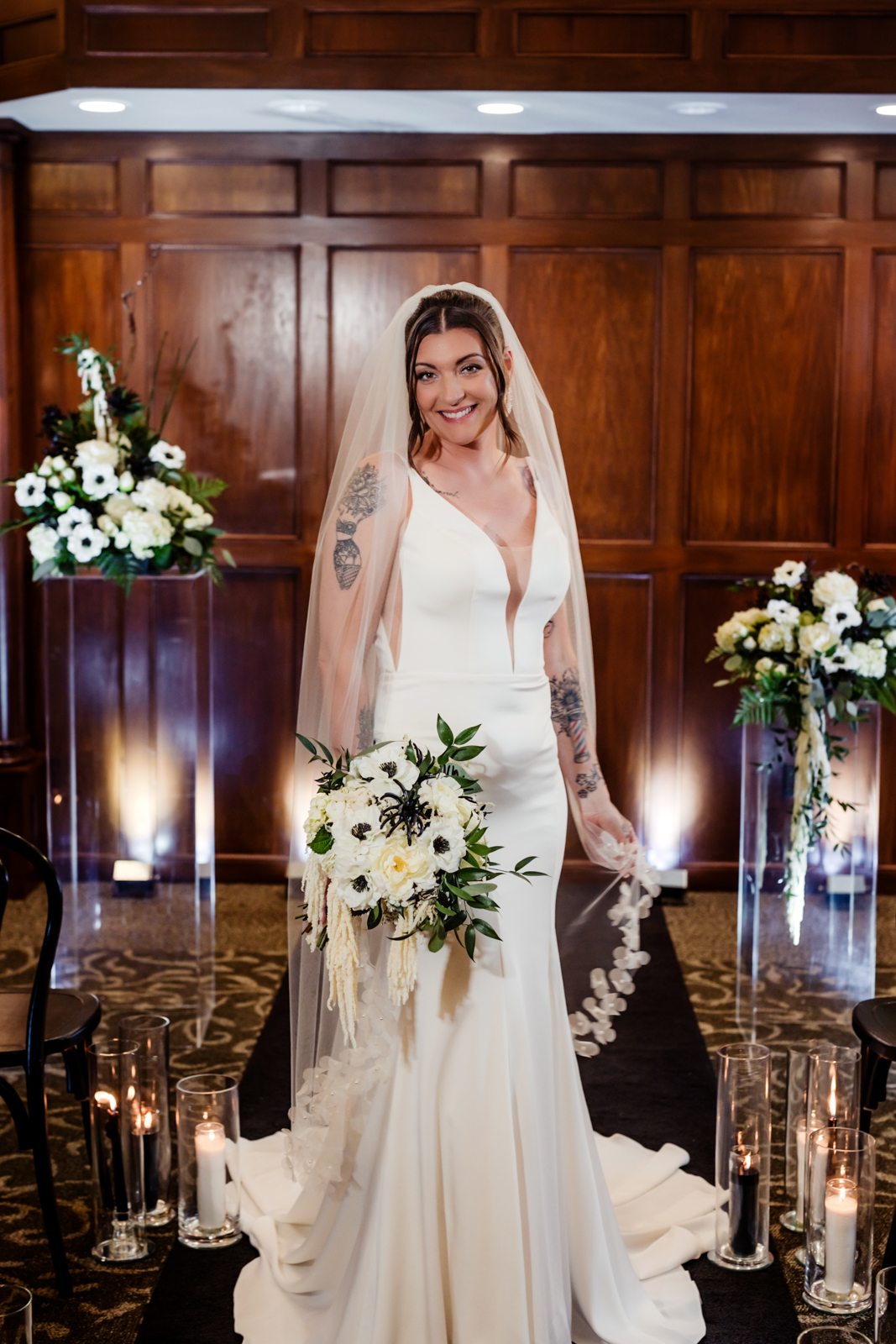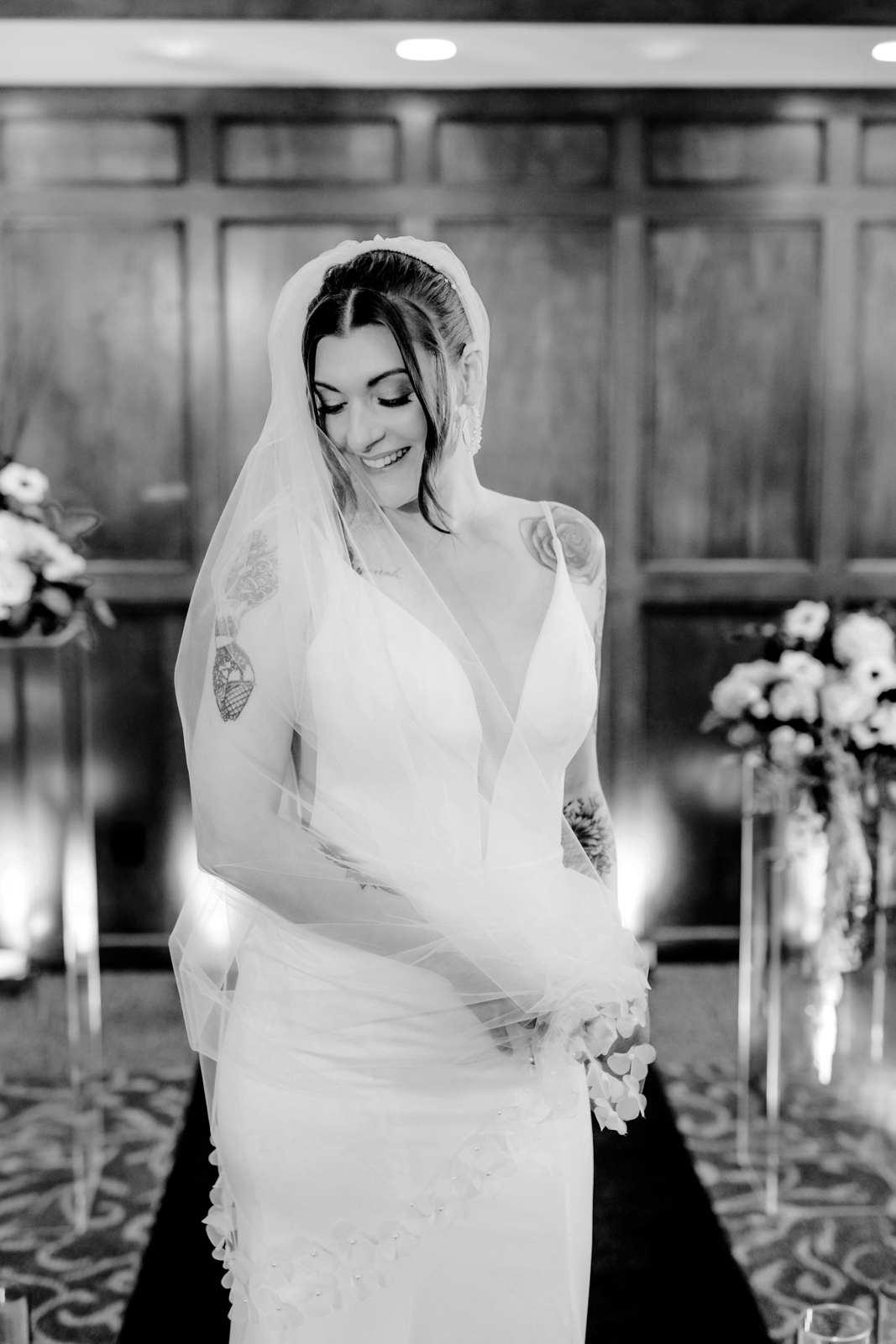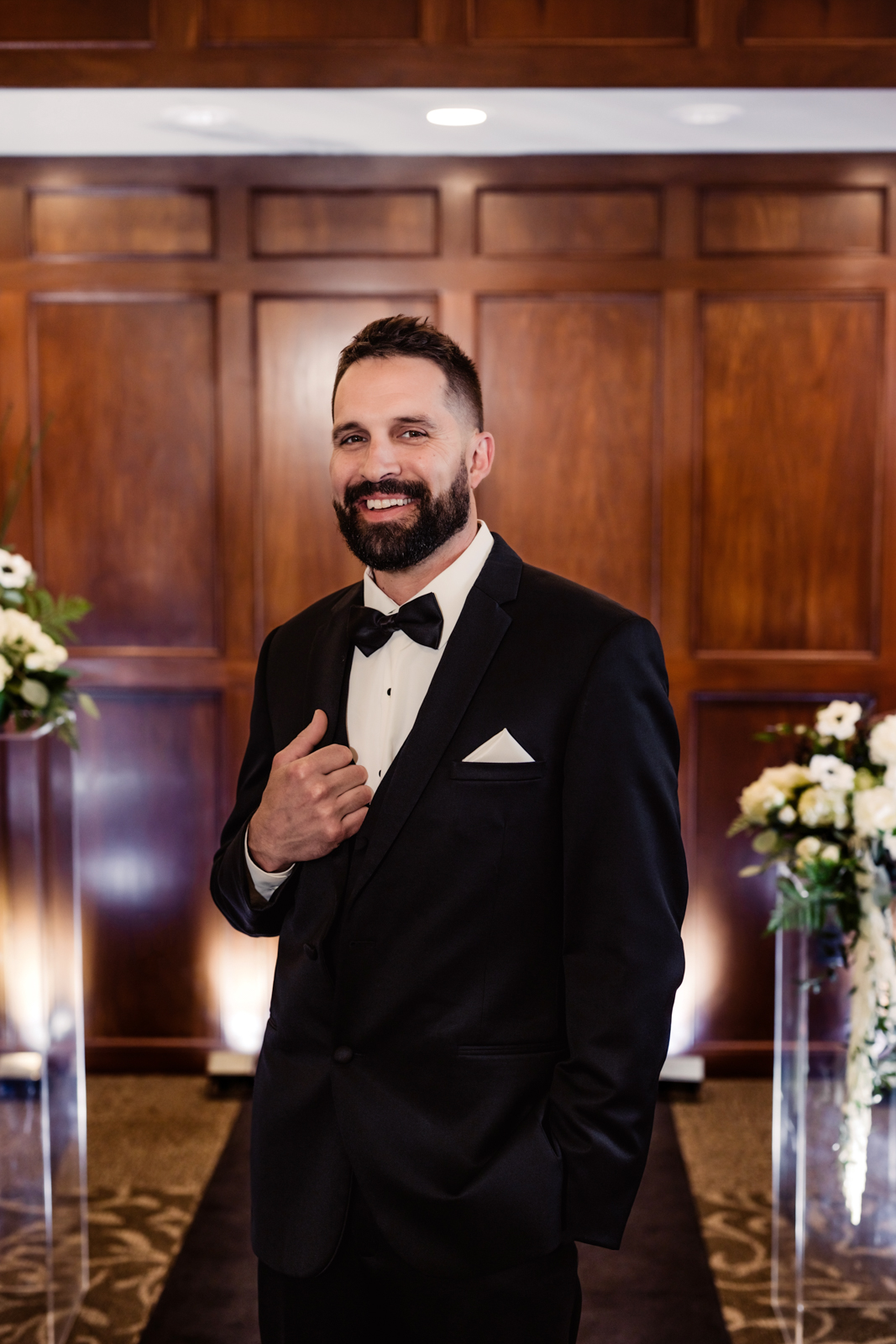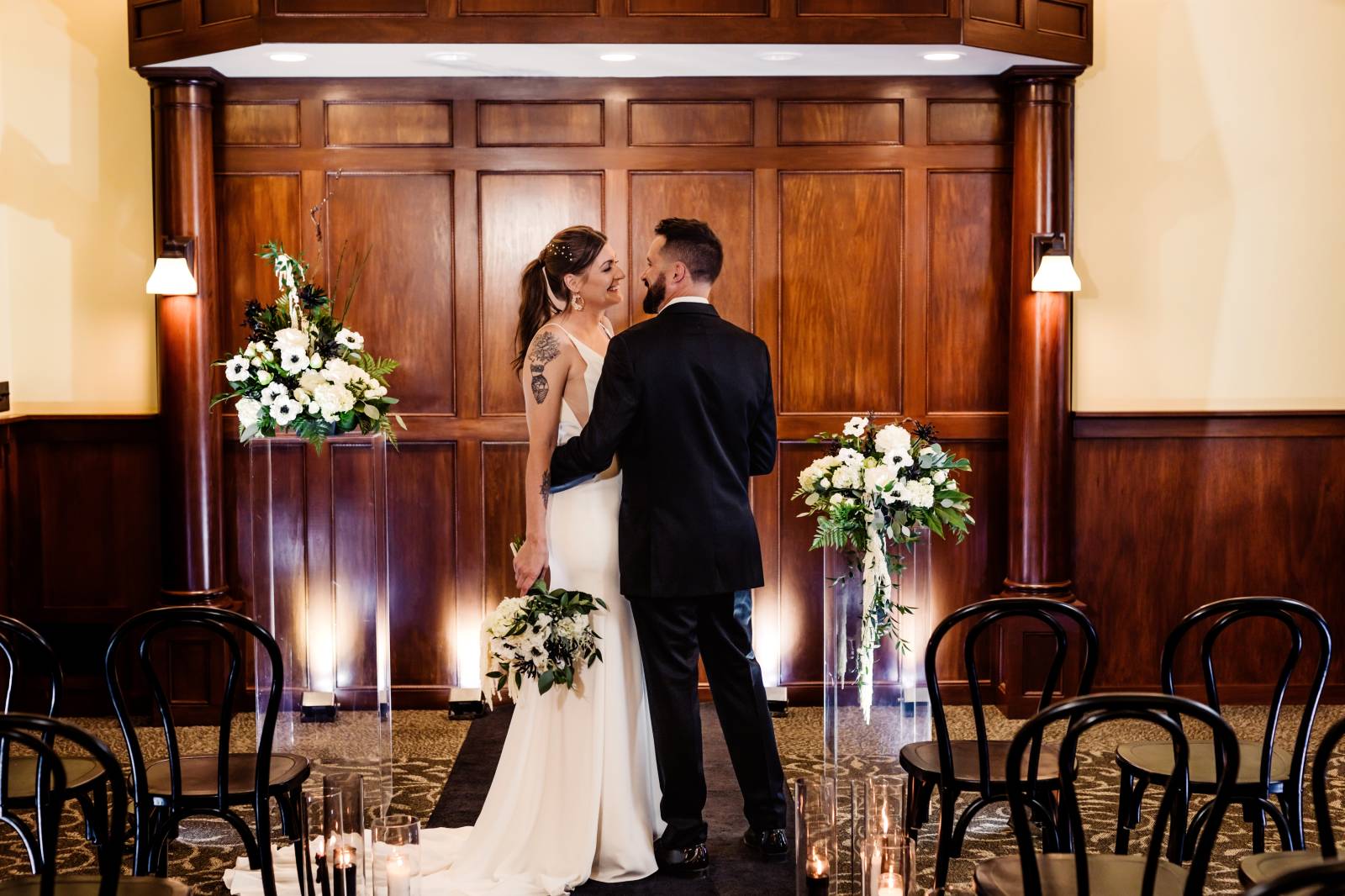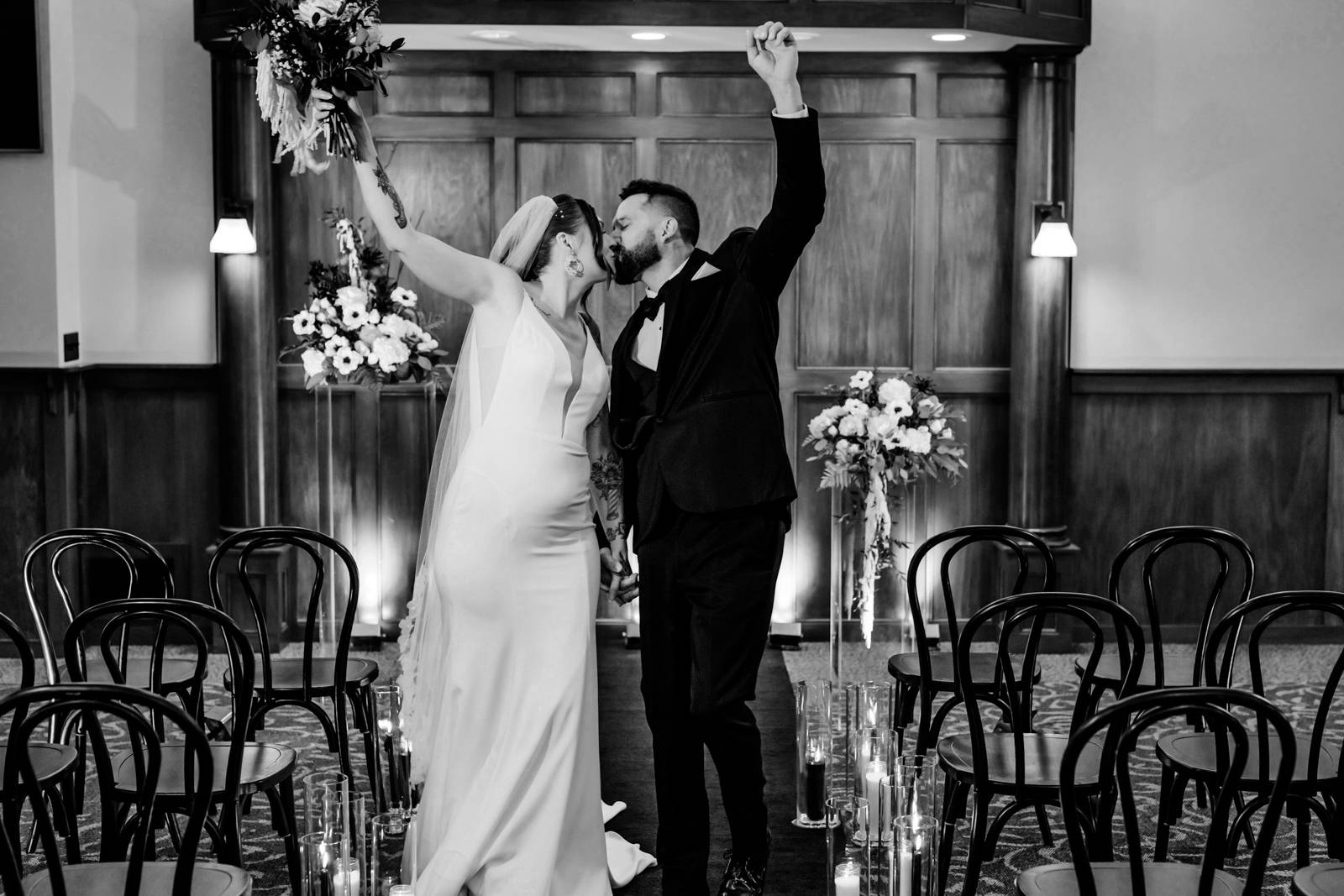 Felly's Flowers displays contrast and harmony in their black and white floral arrangements adorned with lush greenery and delicate anemones, turning this unique, intimate round reception table setup into a timeless garden of elegance. The interplay between the deep, velvety hues and the pristine white petals created a captivating visual symphony, while the vibrant green foliage adds a touch of natural vibrancy and vitality.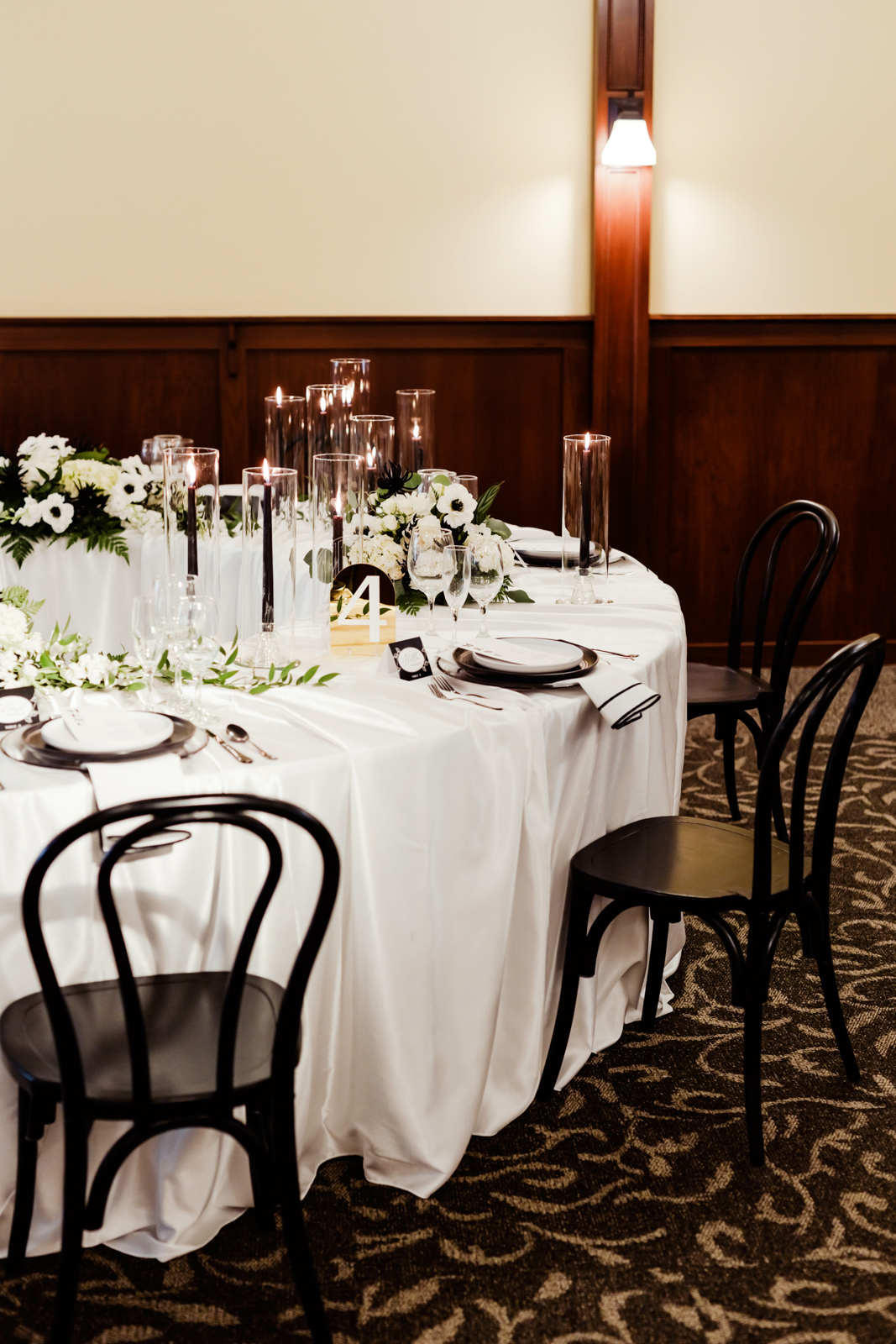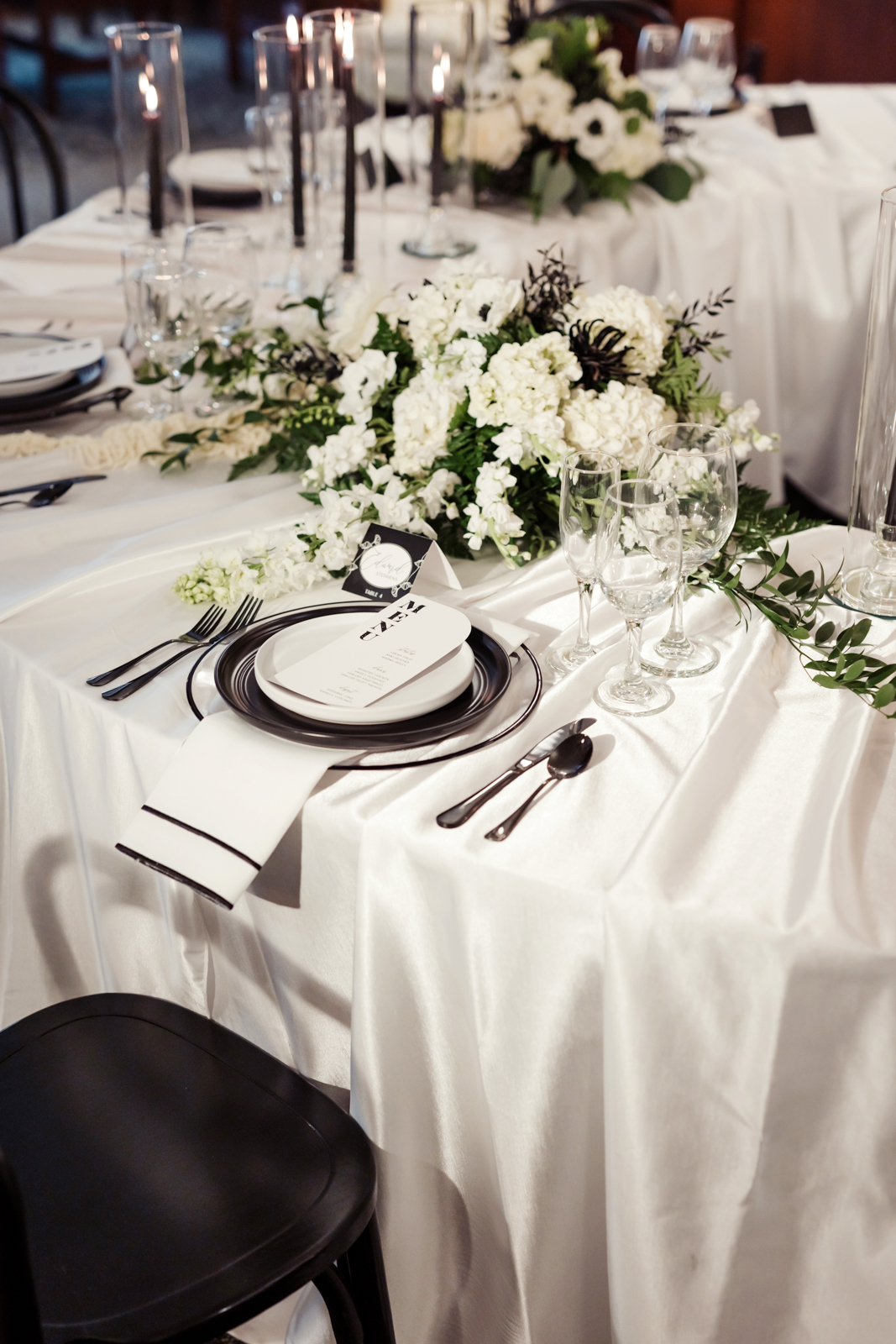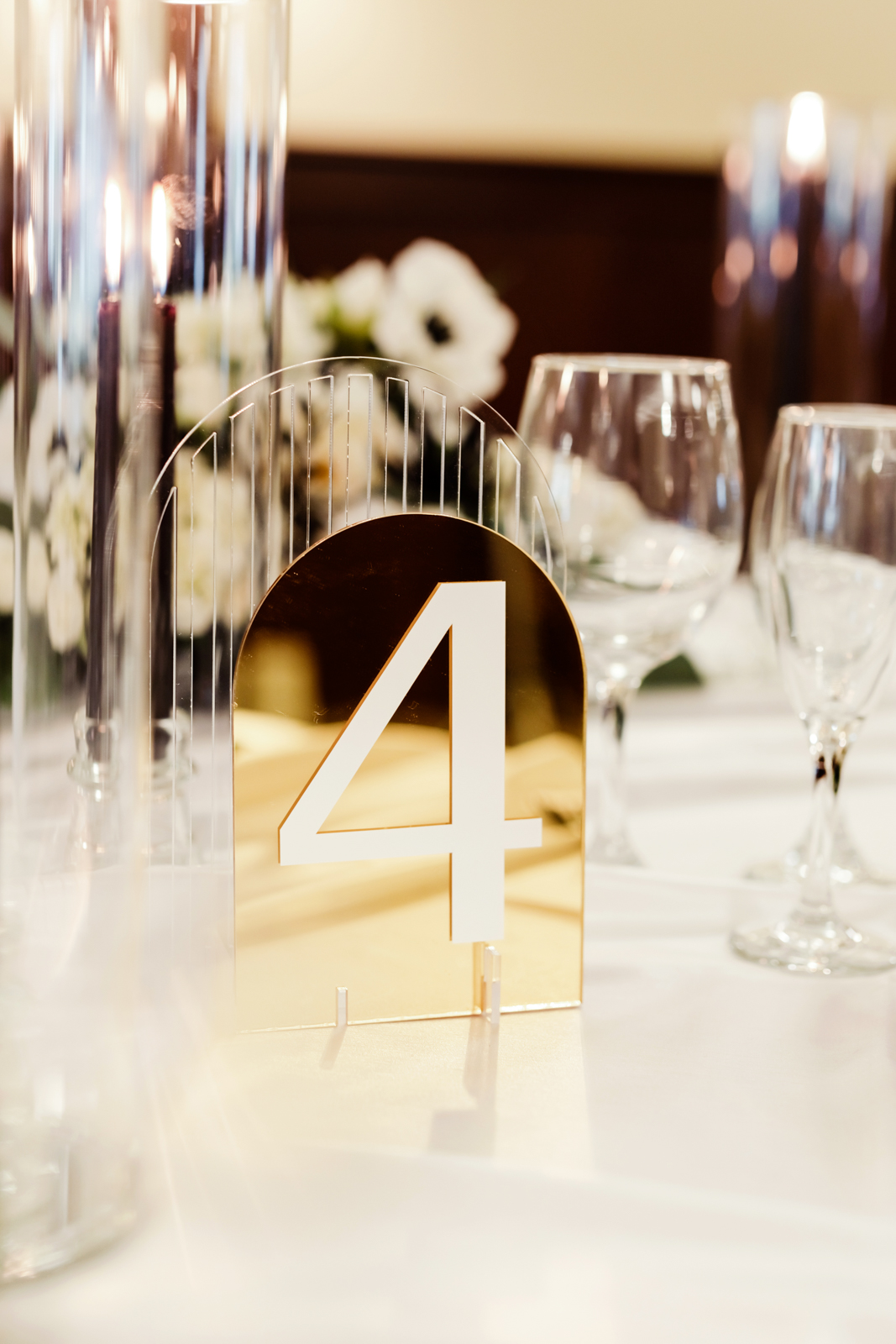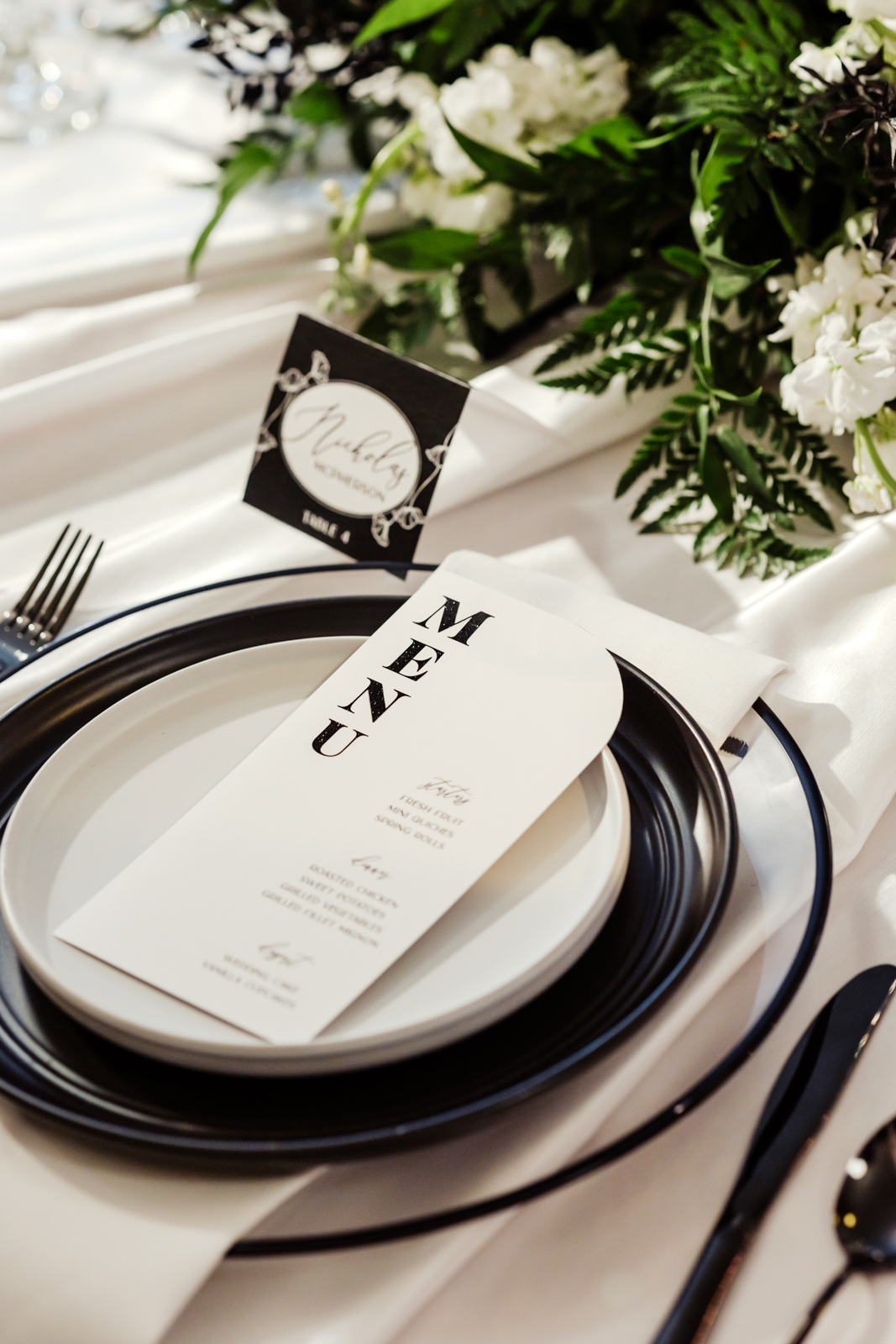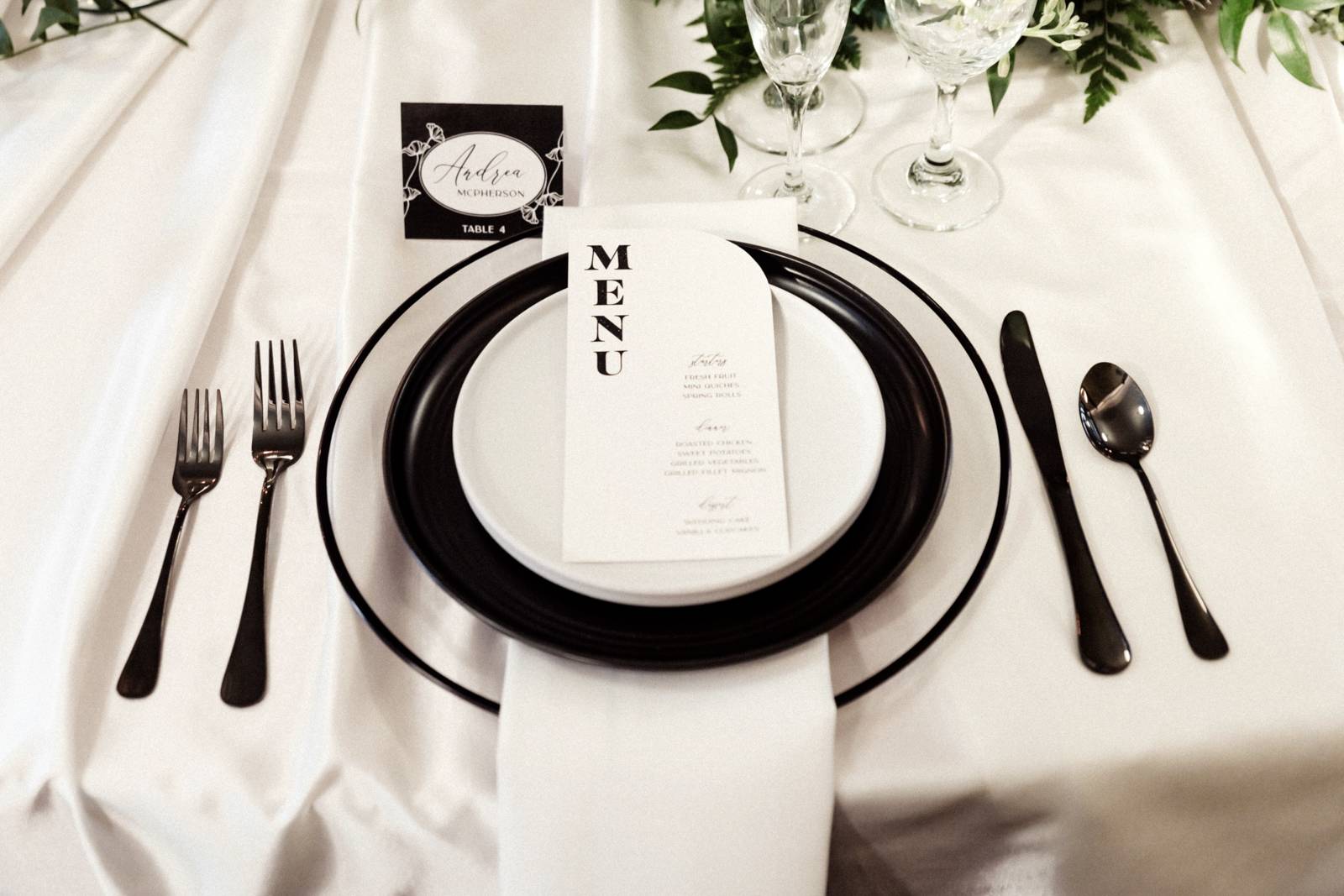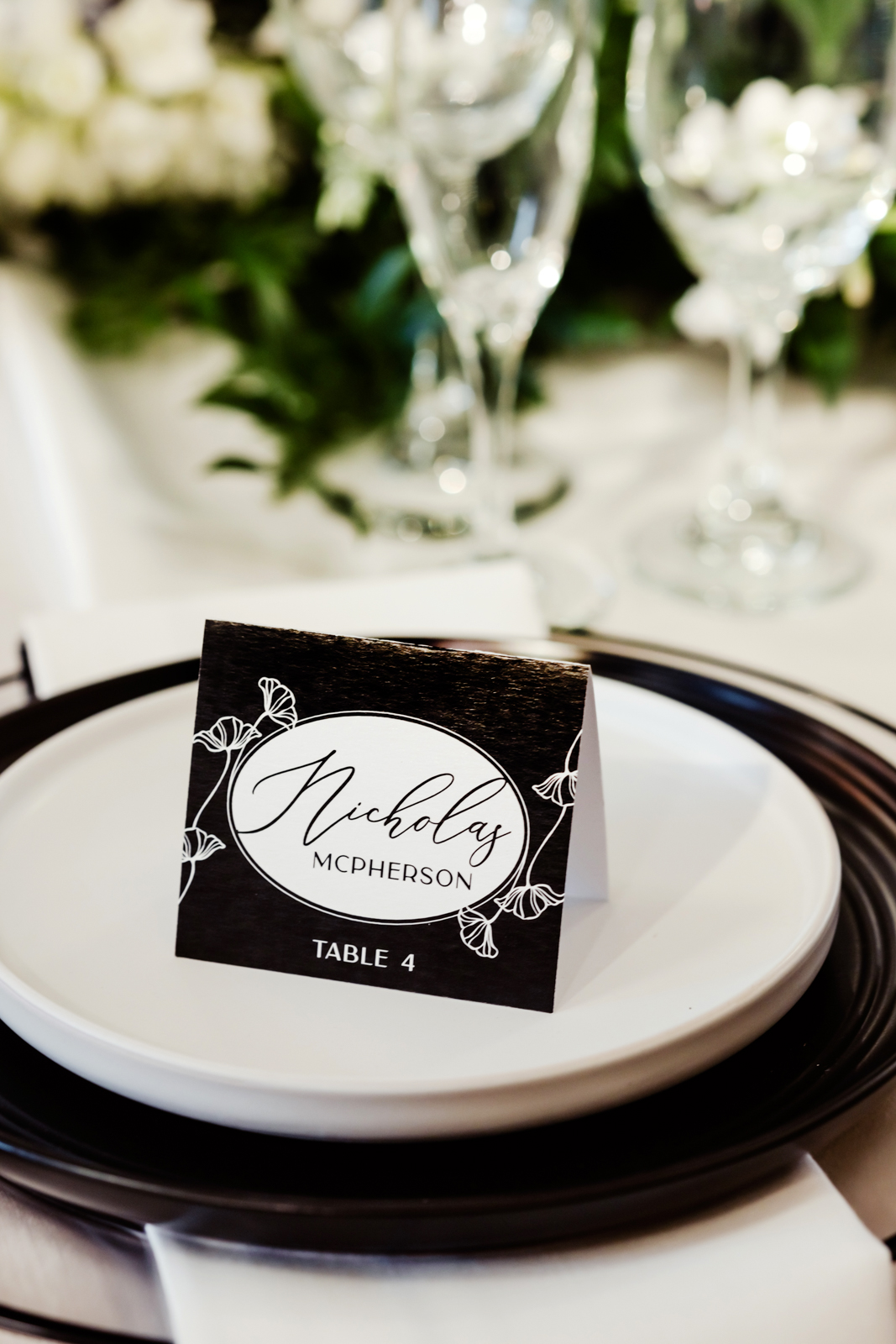 A table set for sophistication and celebration - Event Essentials' array of rental items enhances several stunning scenes throughout this wedding design, including this clean and polished setting ideal for a luxurious round-table dinner with loved ones.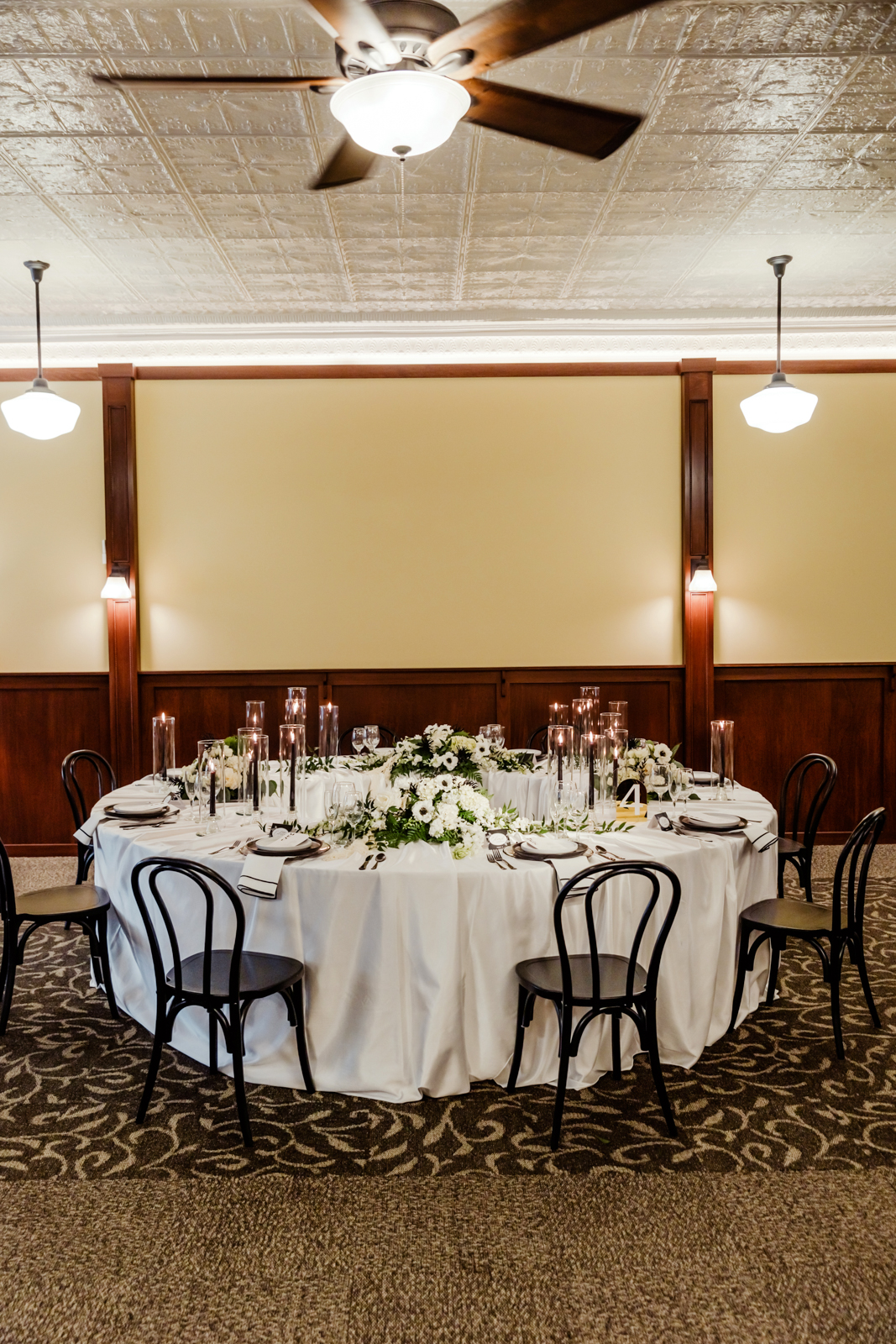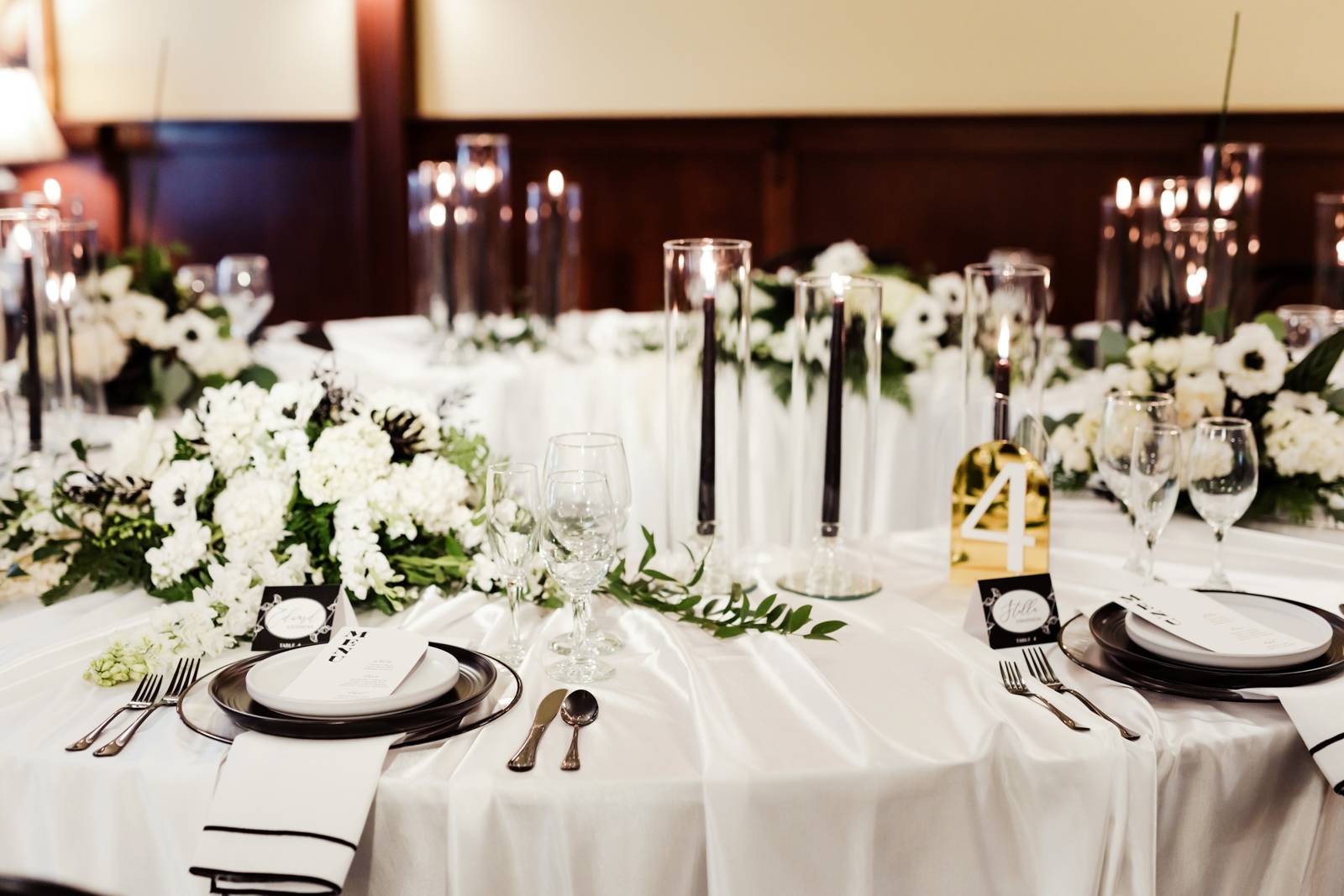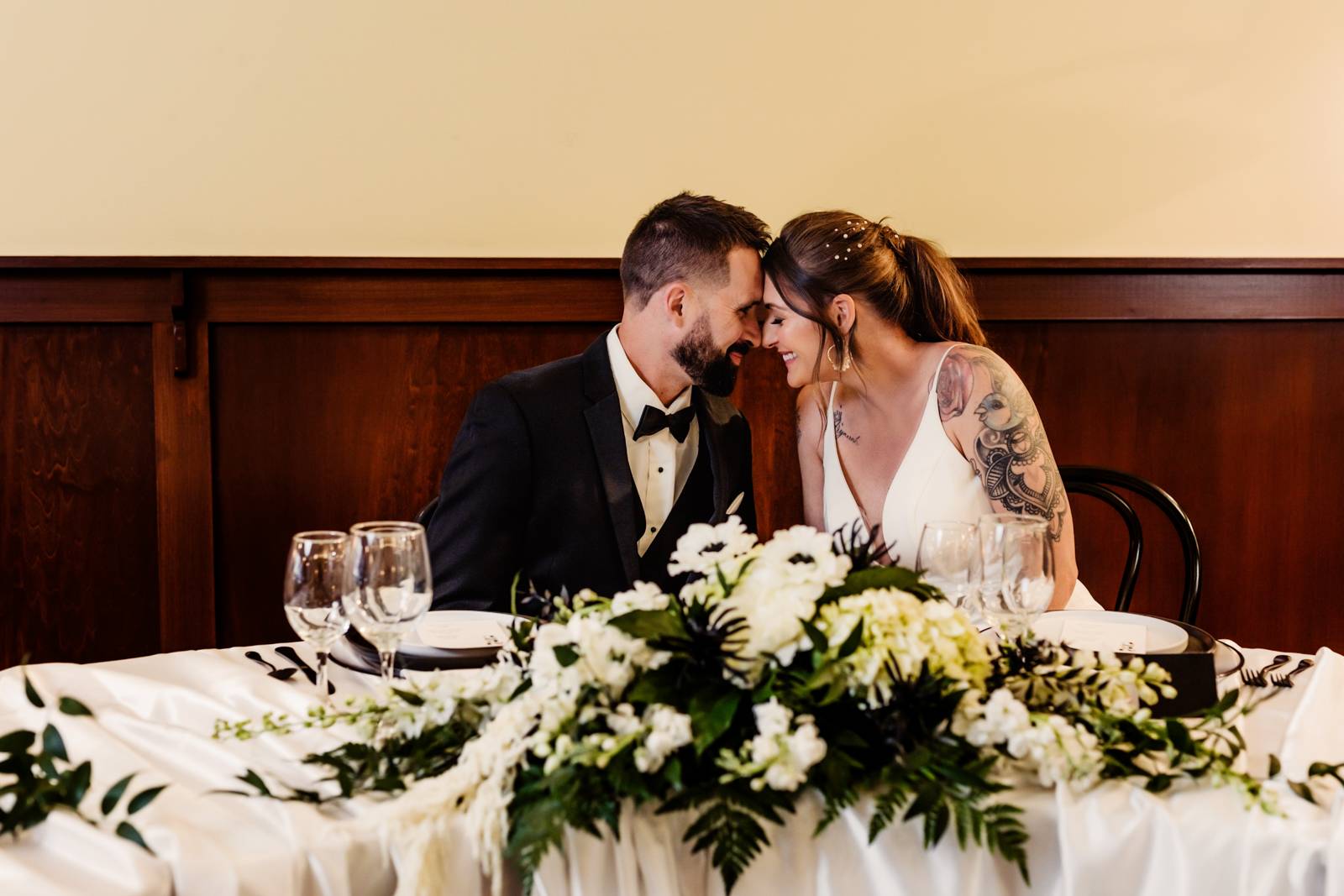 A clean, classic, yet updated tiered cake from Cowboy David's Bakery is complete with sleek modern acrylic tiers and embellished with black and white sprinkles, pearl detailing, and black eye paper white anemone flowers. This unique display is sure to be a reception showstopper!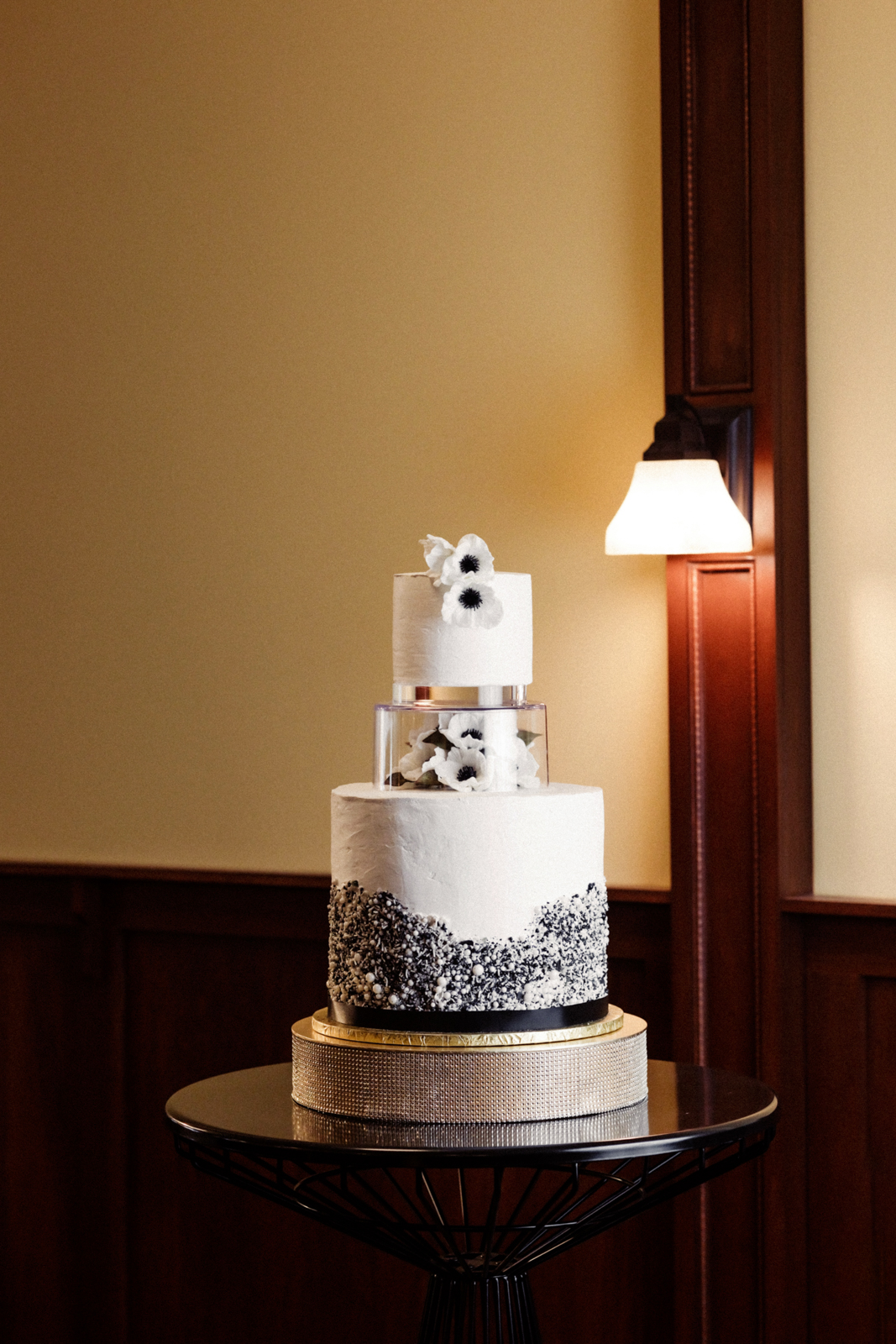 Nestled in a quaint valley of southern Wisconsin's rolling hills, Blanchard Hall stands as a testament to both time-honored charm and bespoke craftsmanship. Built at the turn of the 20th century, their restored historic venue sets the ideal scene for a romantic and charming celebration just 30 minutes from Madison. And what would add to an incredible wedding venue but a classic 1969 Cadillac available for a ride in style and perfect for epic wedding day portraits?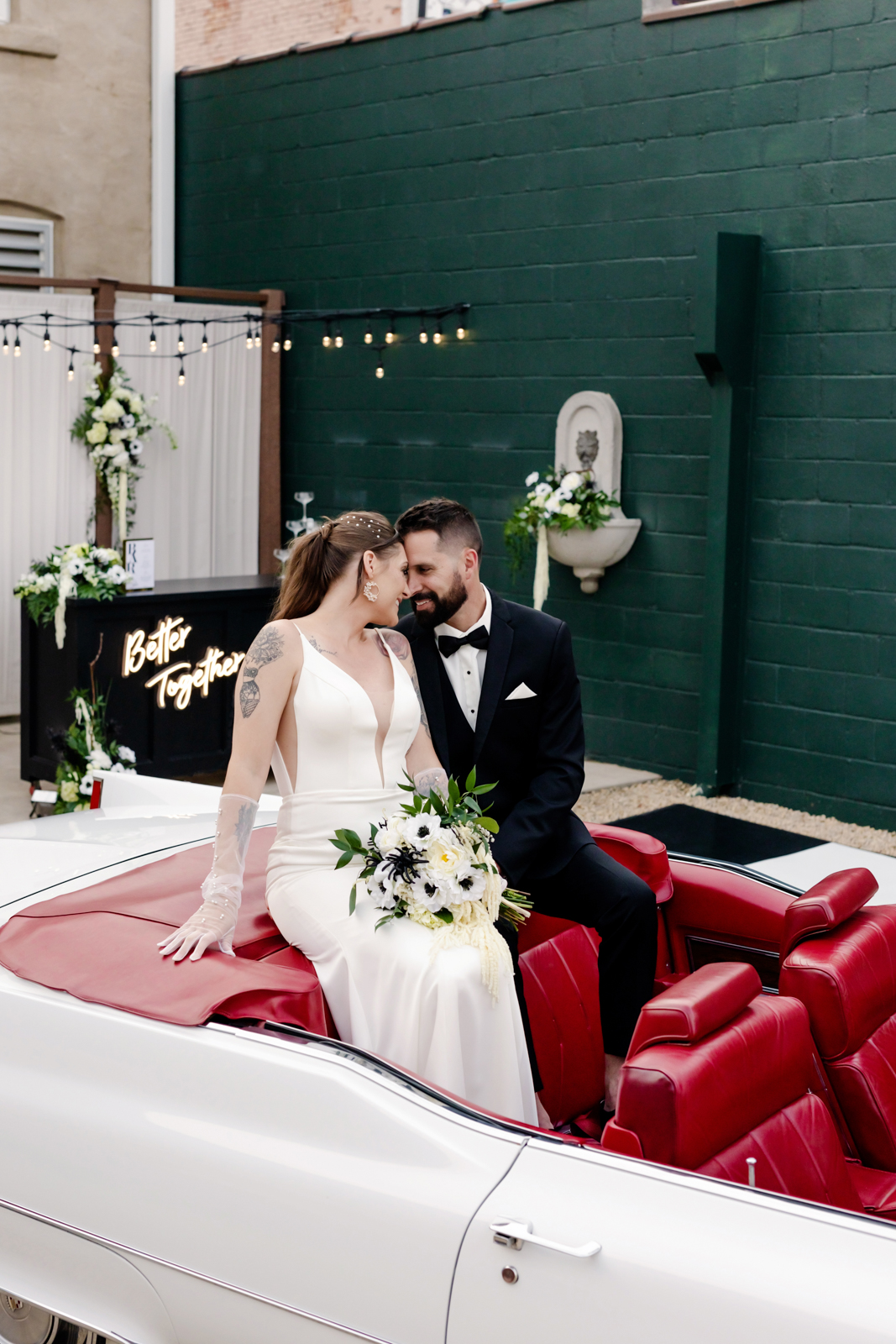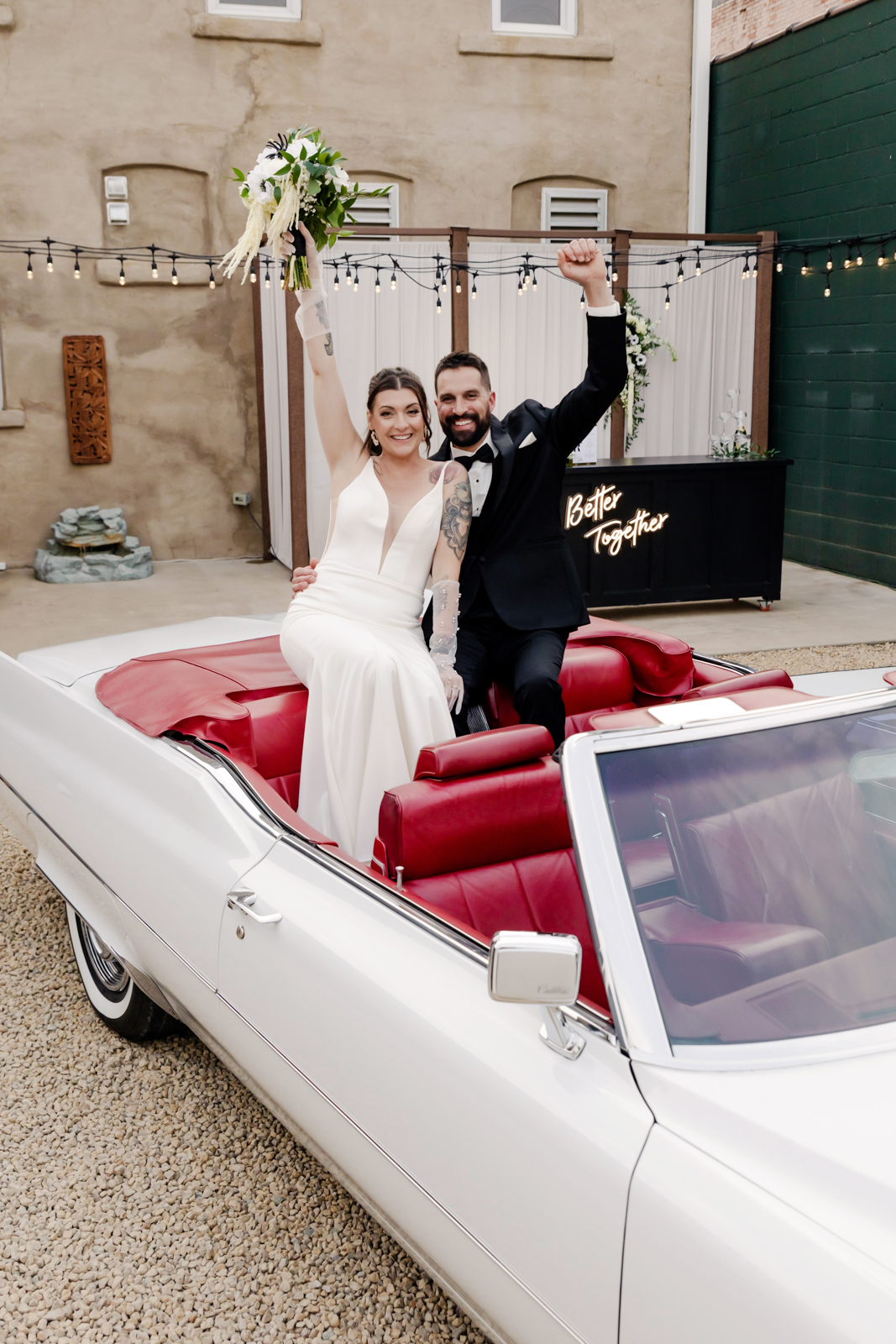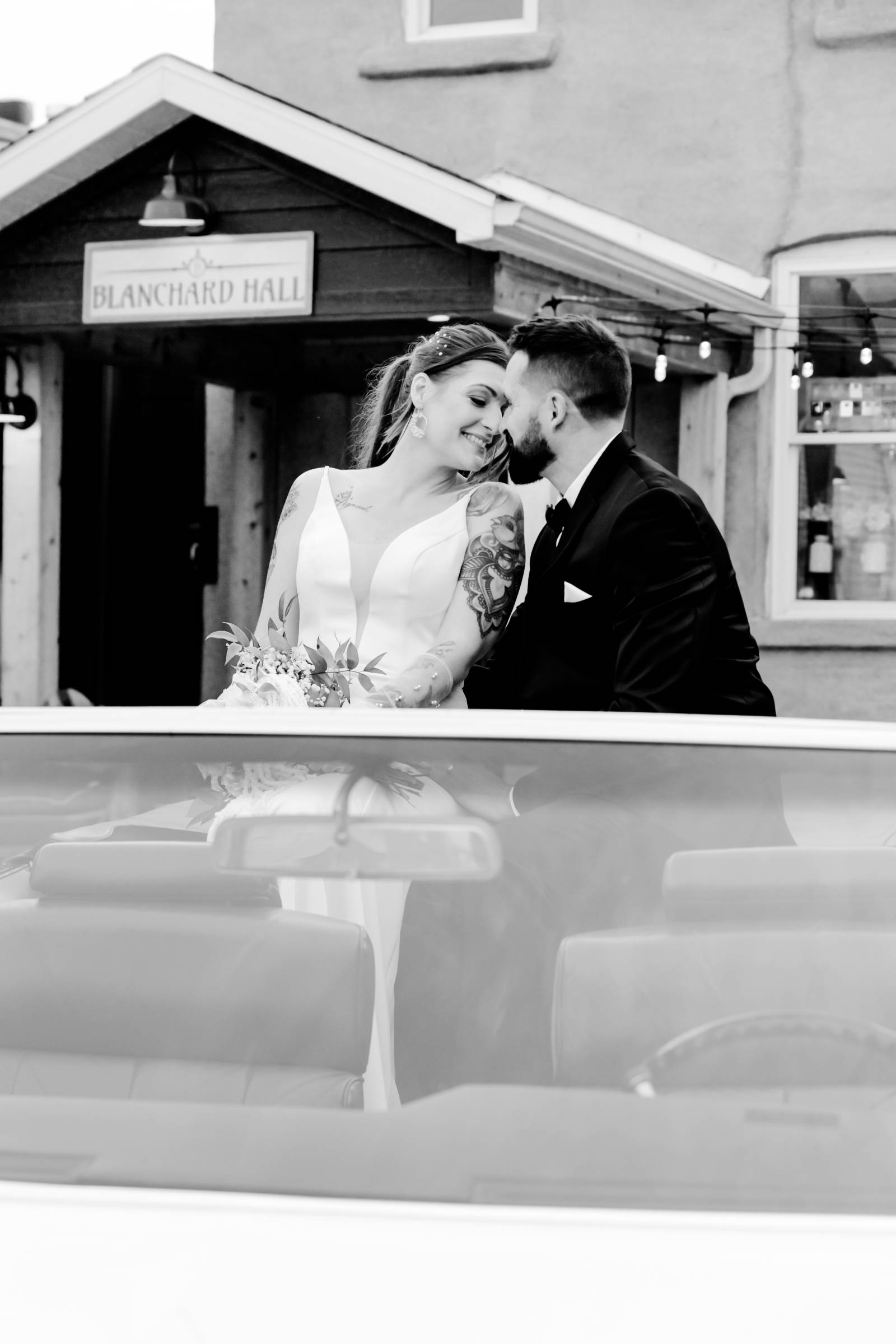 Pearls are here to stay! ANiU Salon & Spa created our bride's timeless yet trendy hair and makeup look ready for a magical night of dancing under the stars with her love.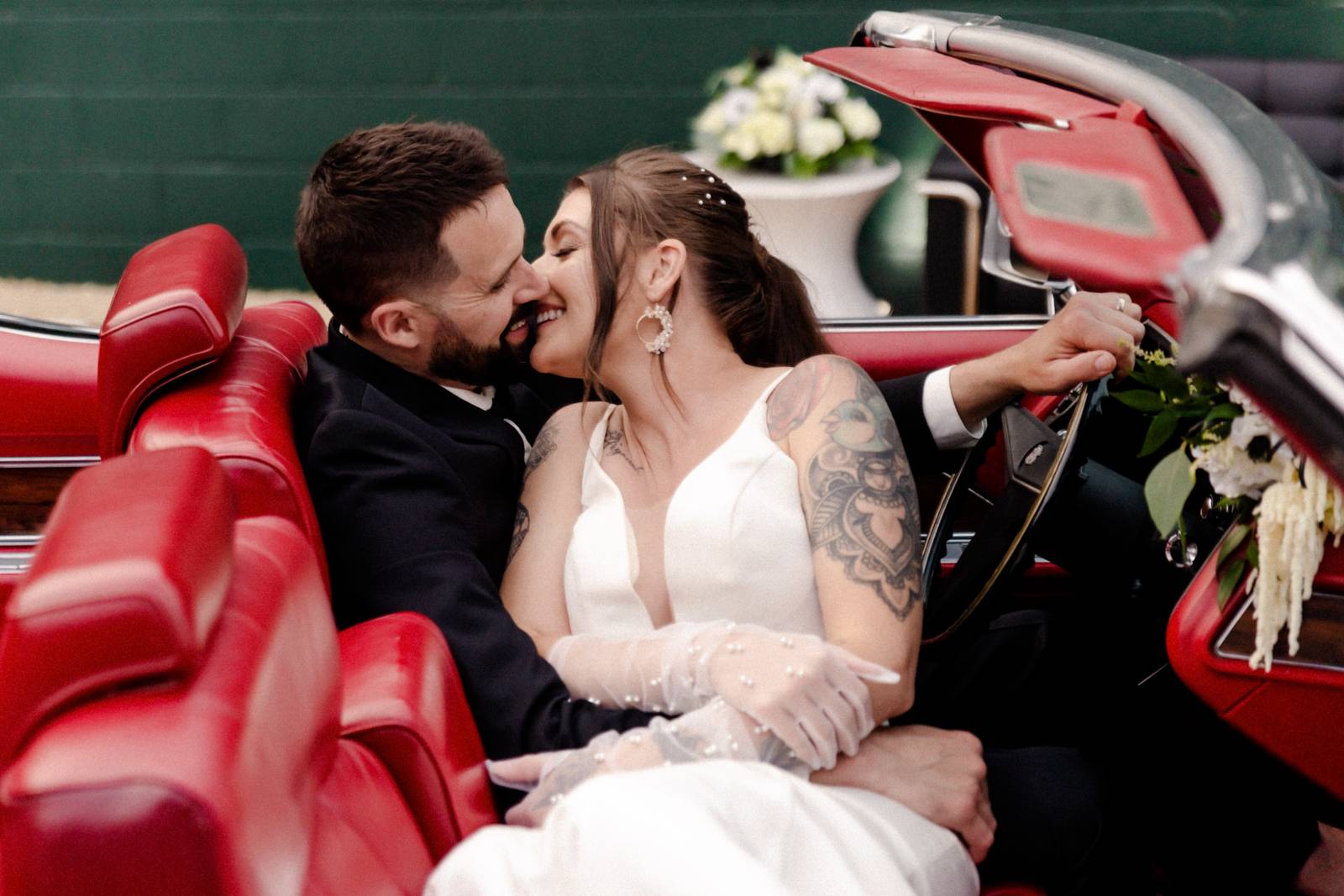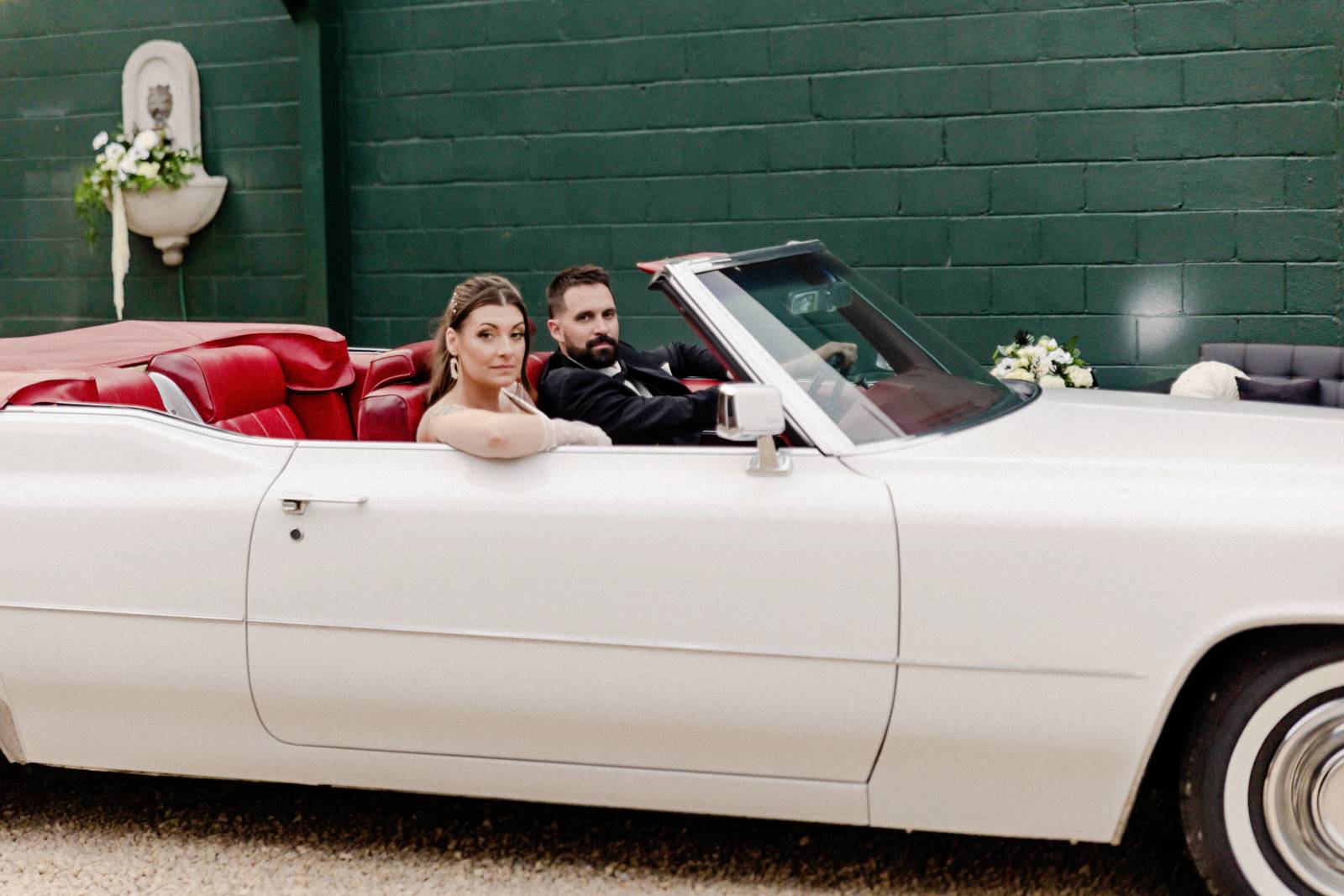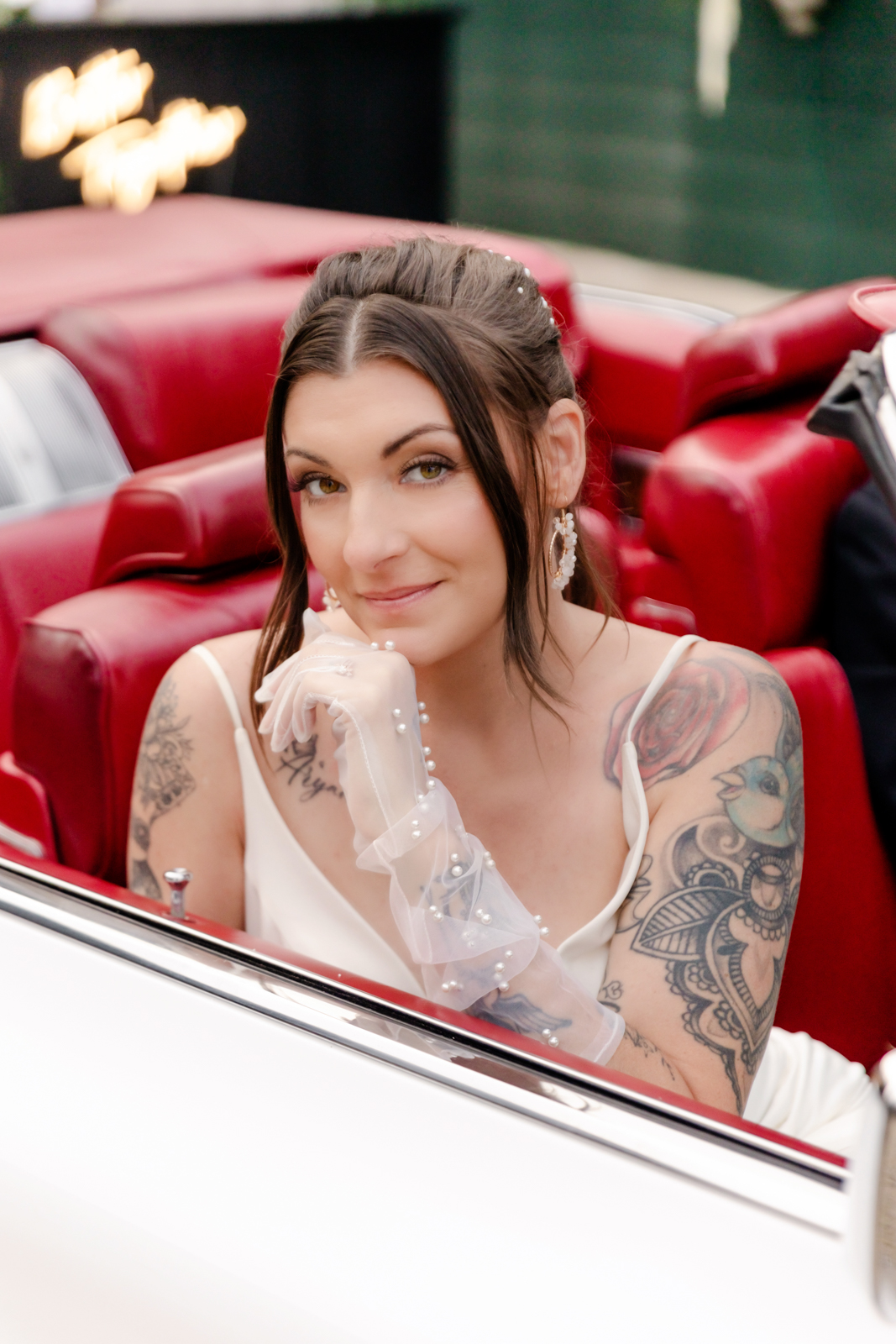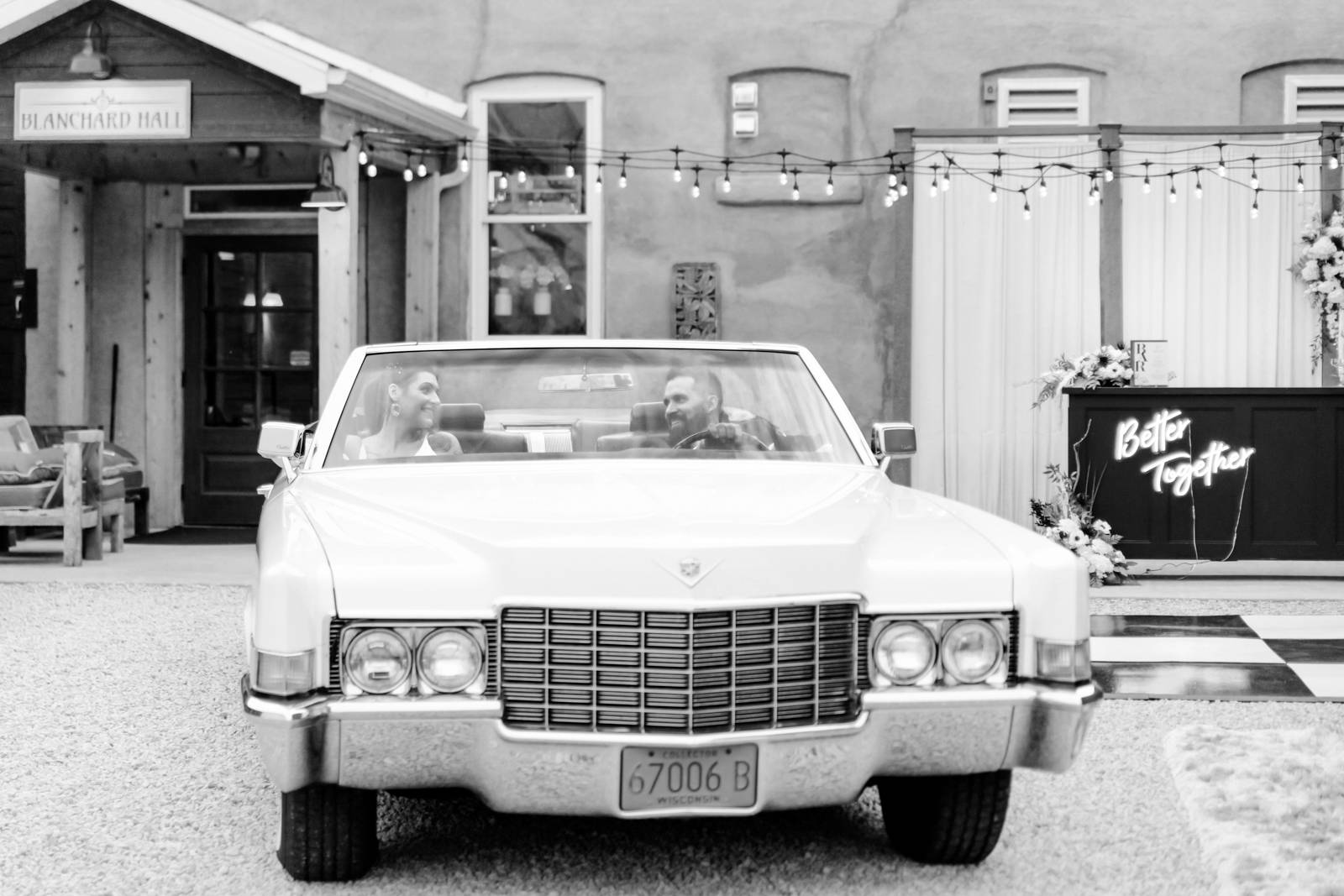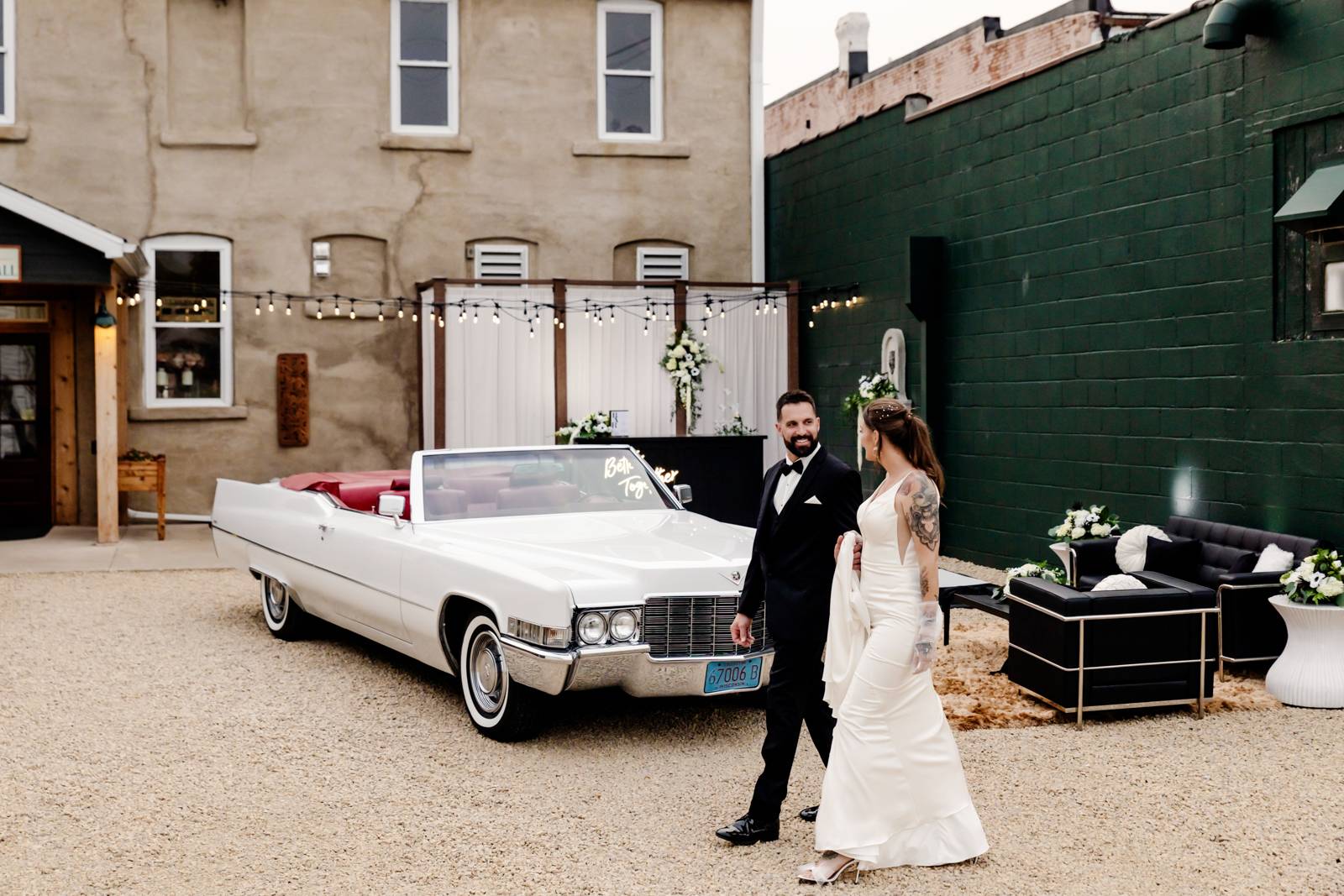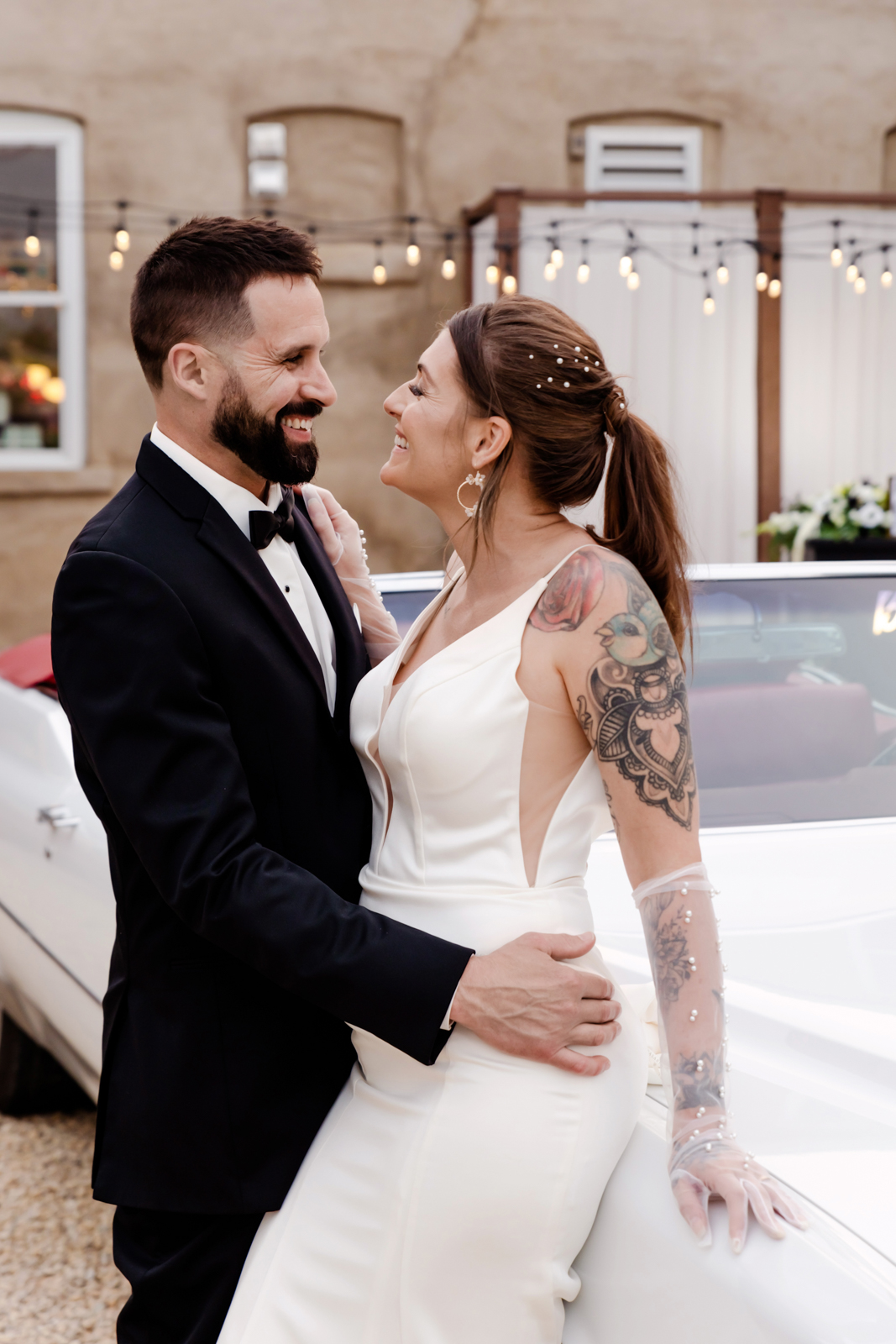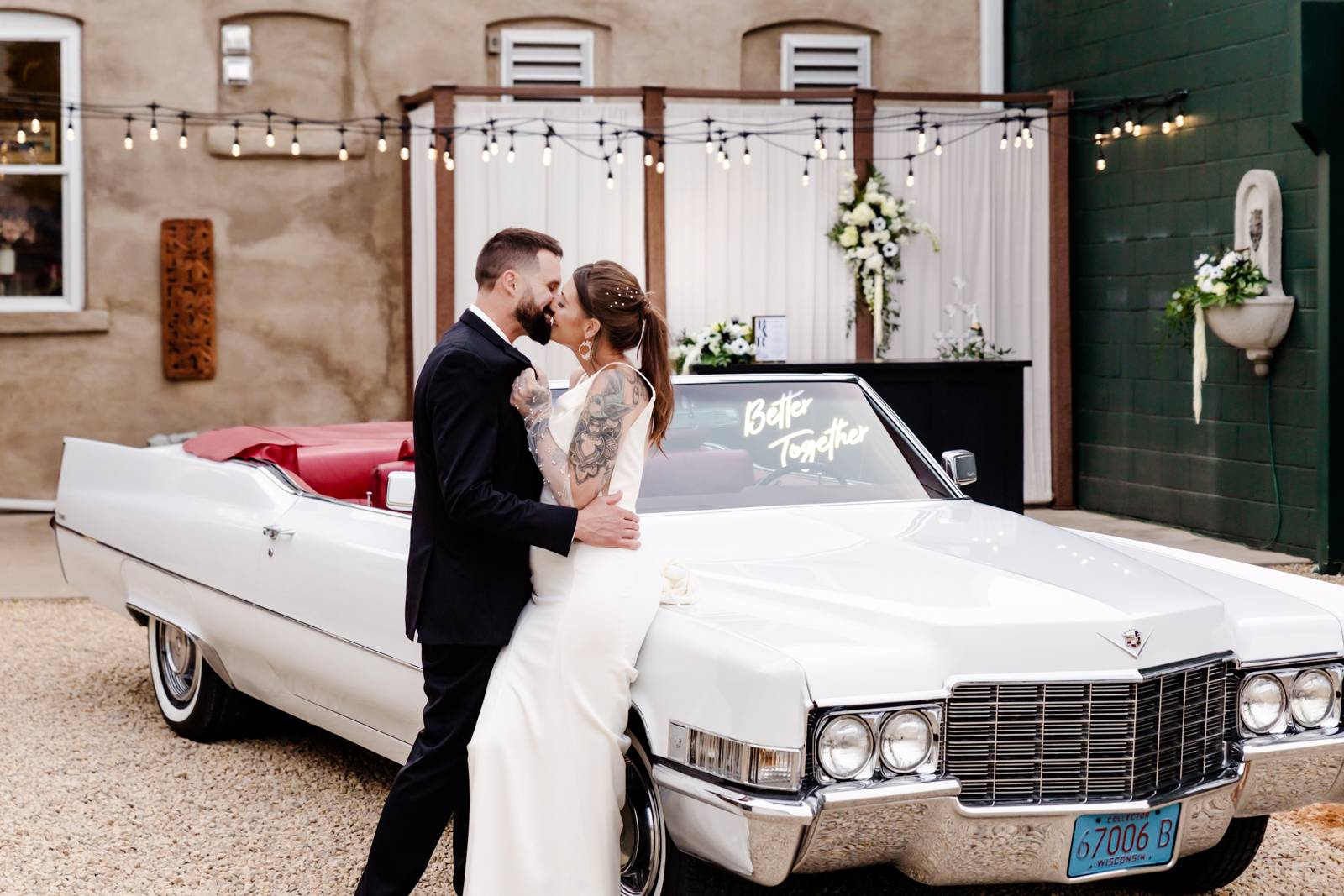 A classic and sleek black lounge setting from Event Essentials exudes an air of sophistication, inviting guests to unwind in timeless luxury beneath the open sky. Grab a glass of champagne and sink into a seat for a break from the dance floor.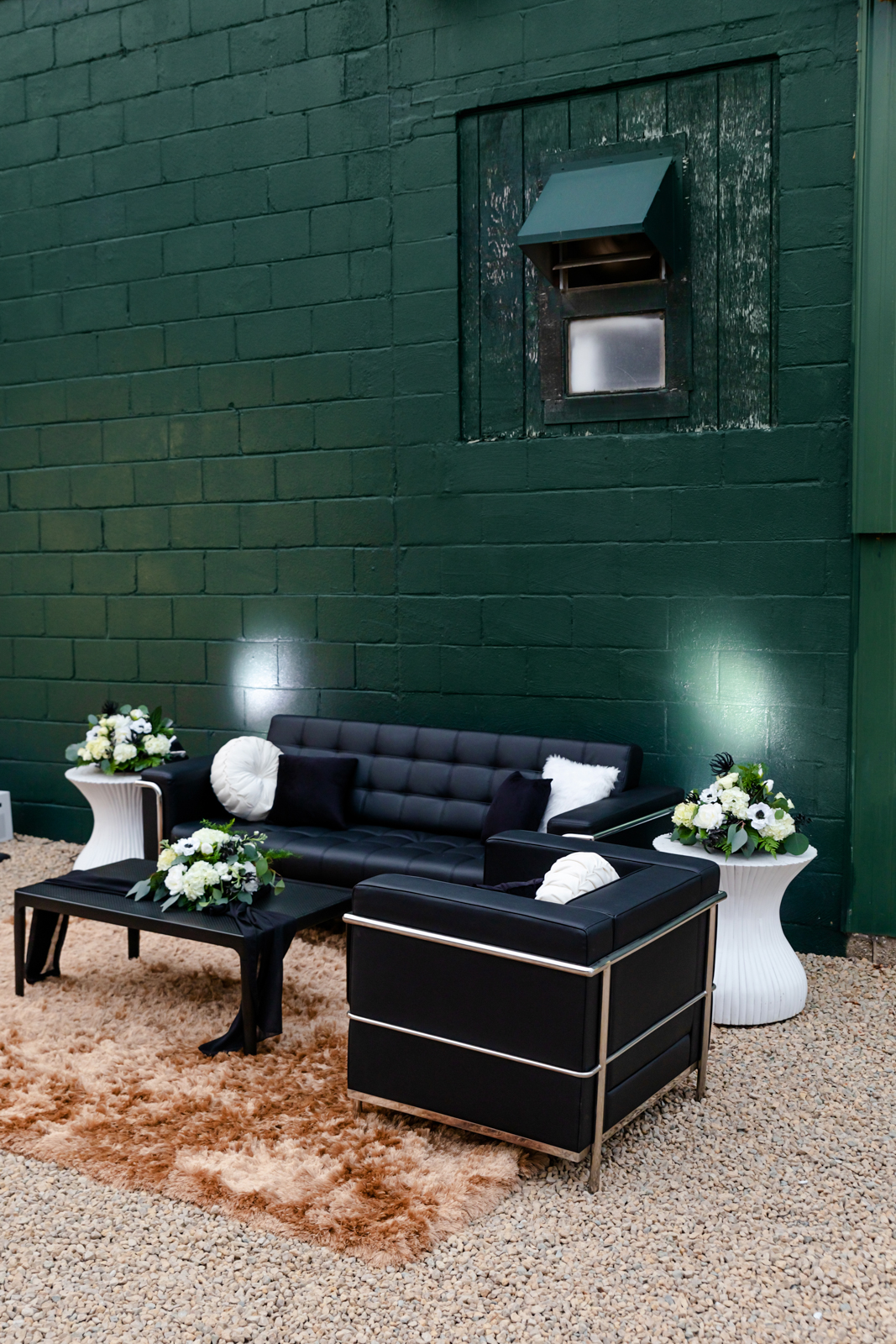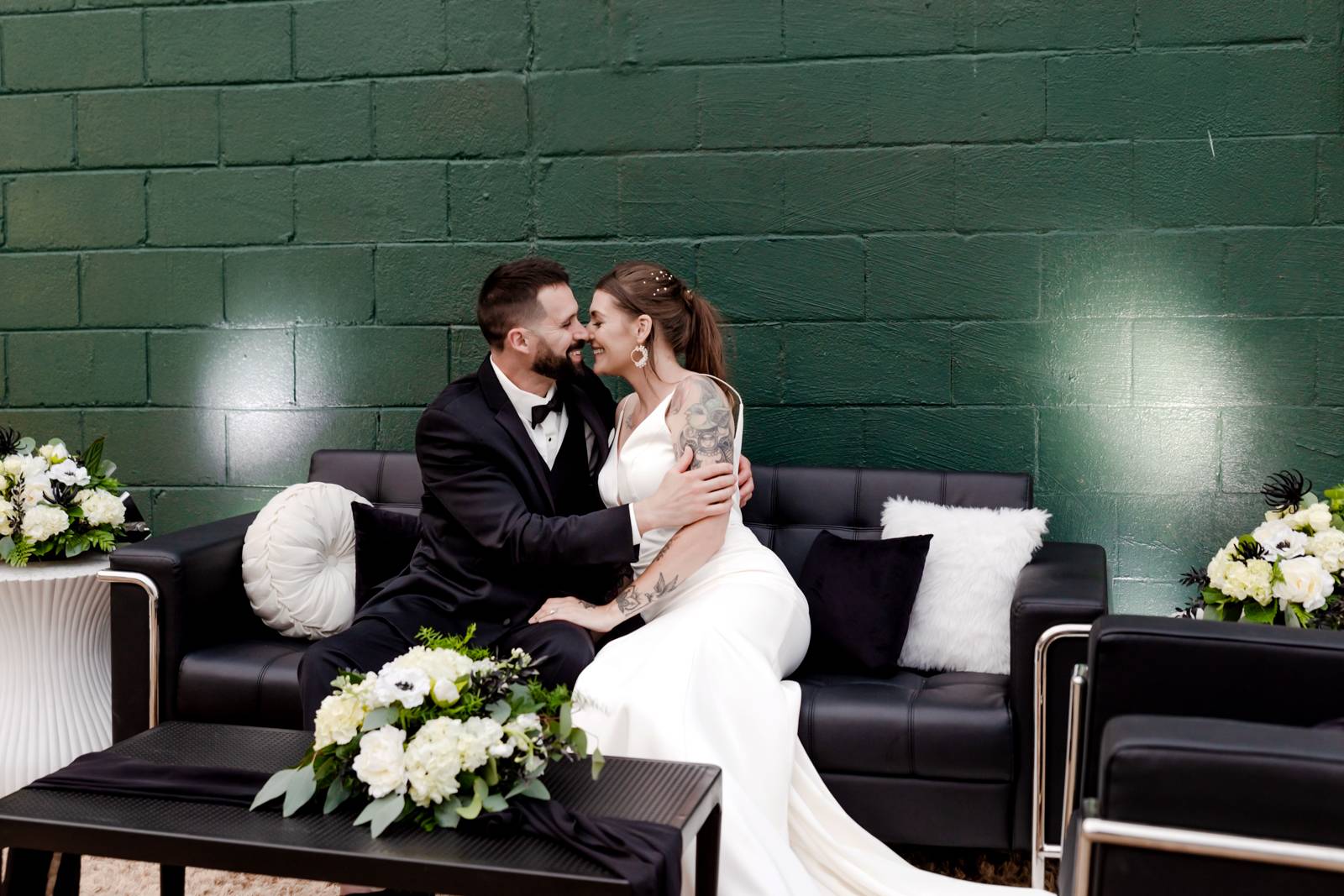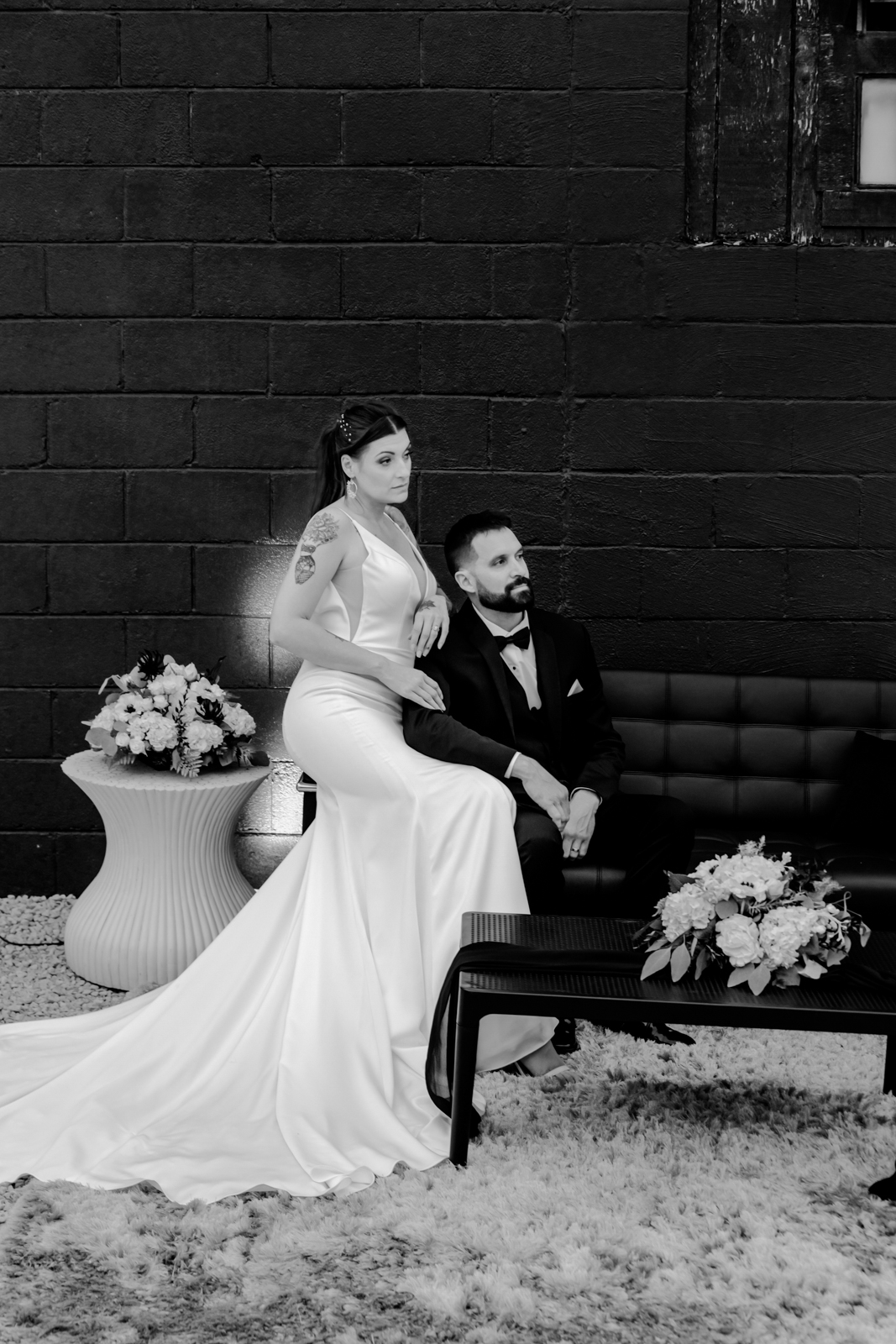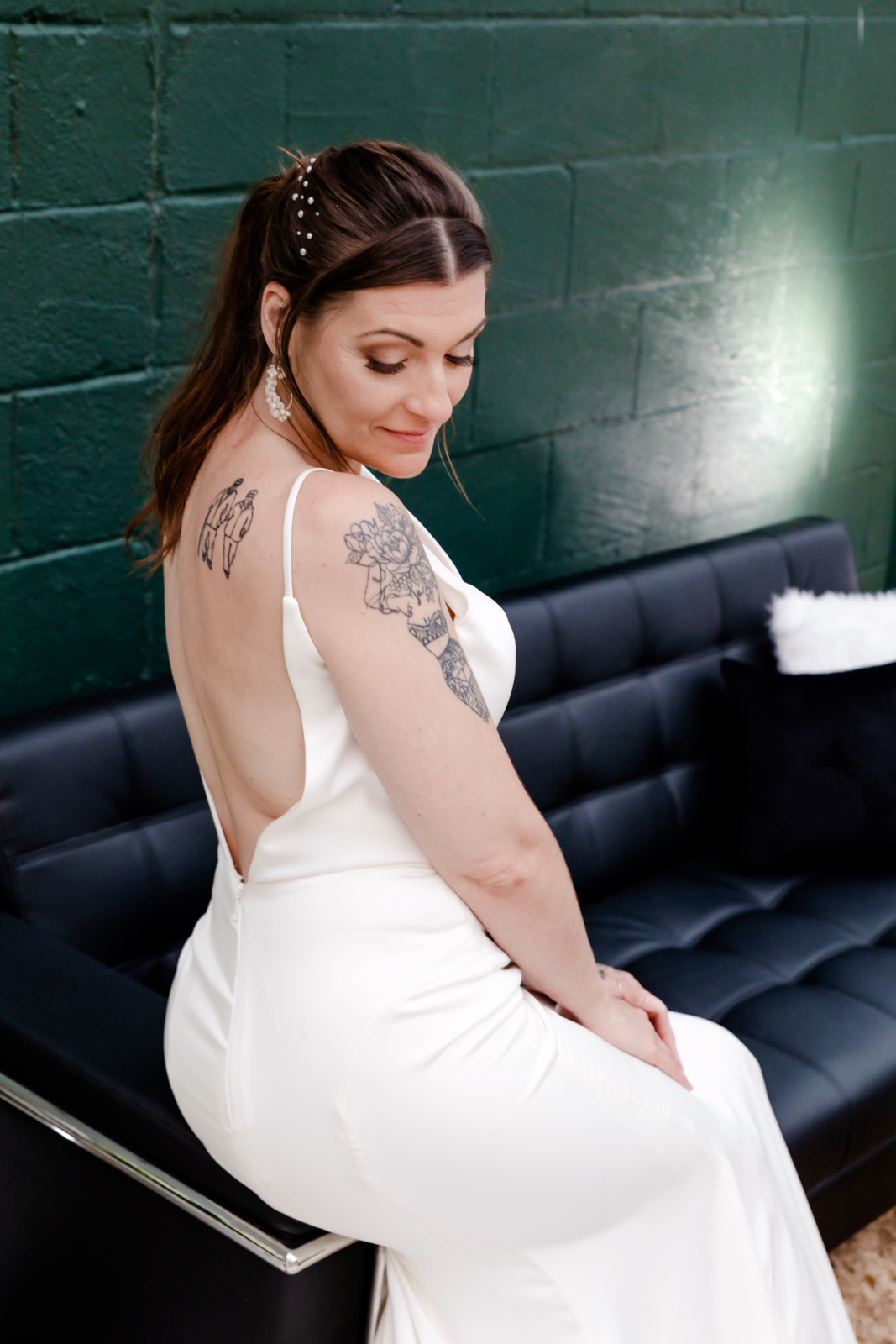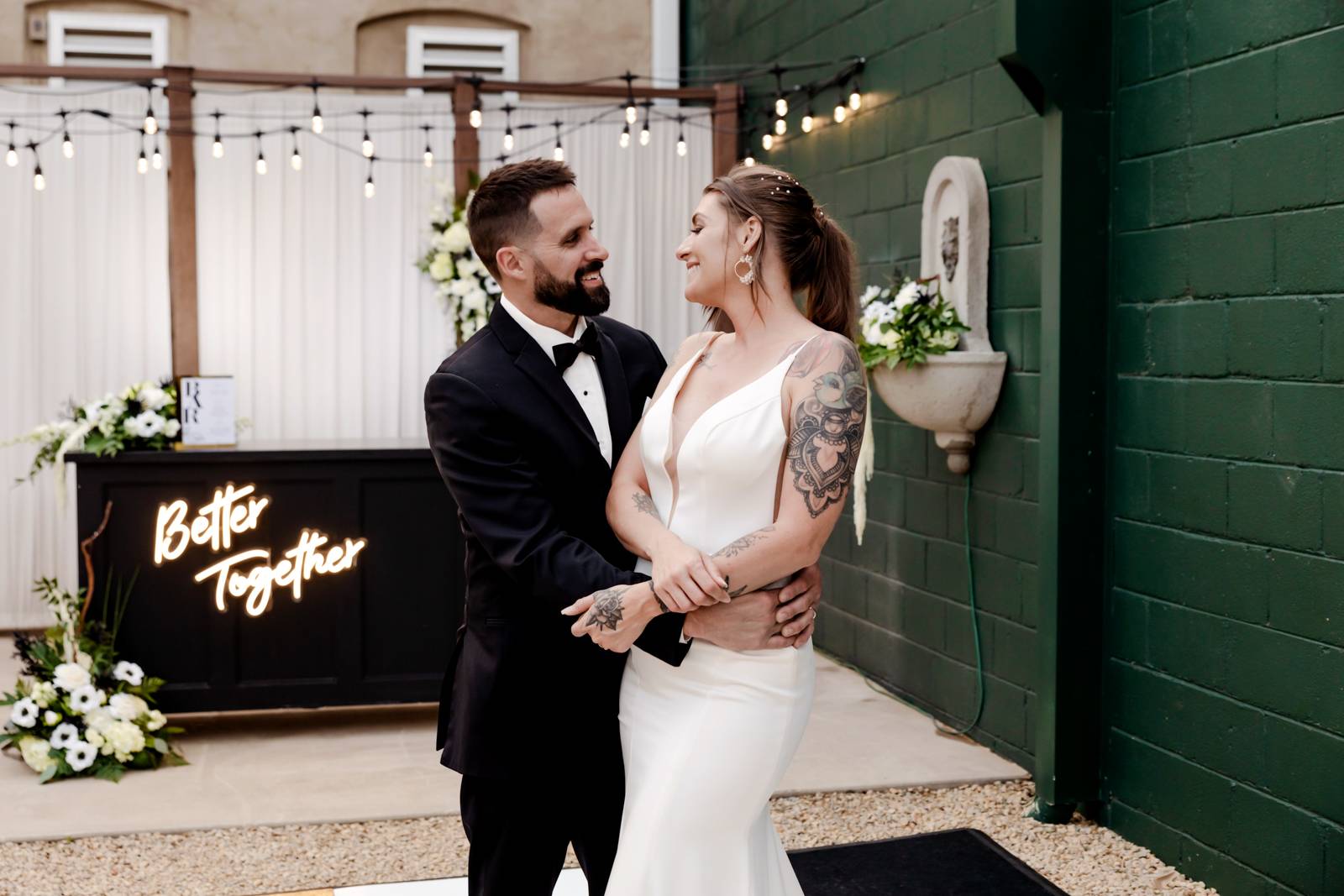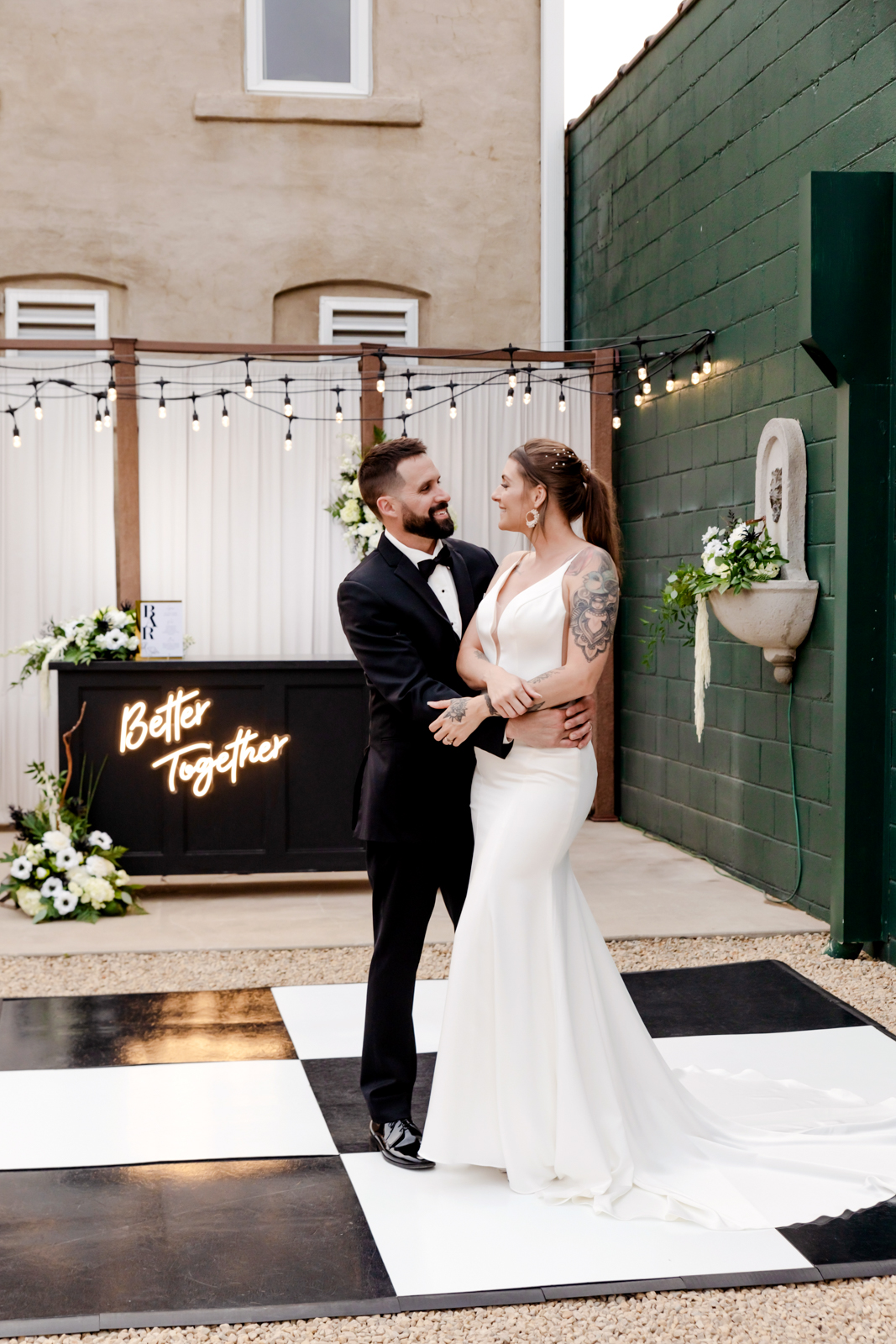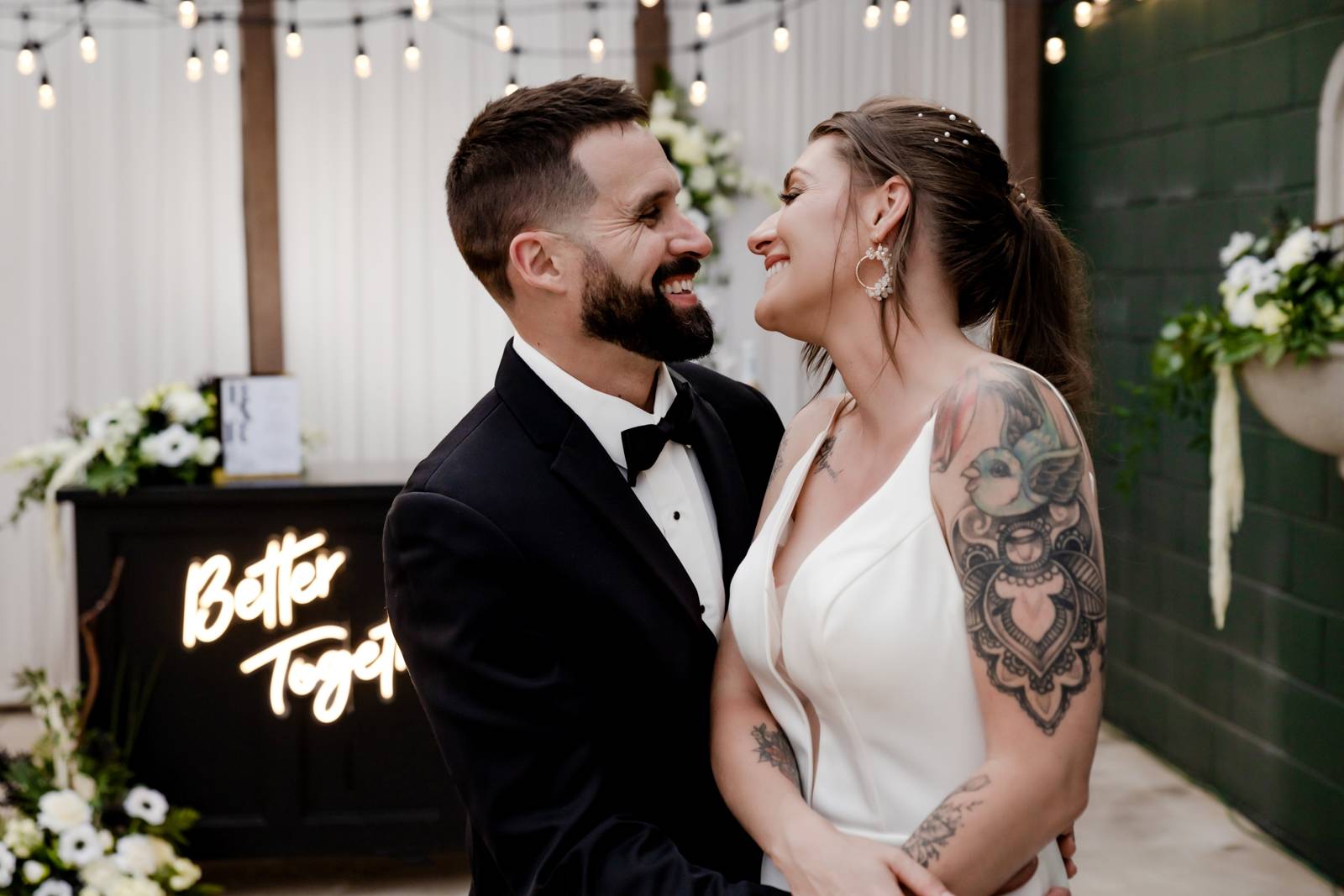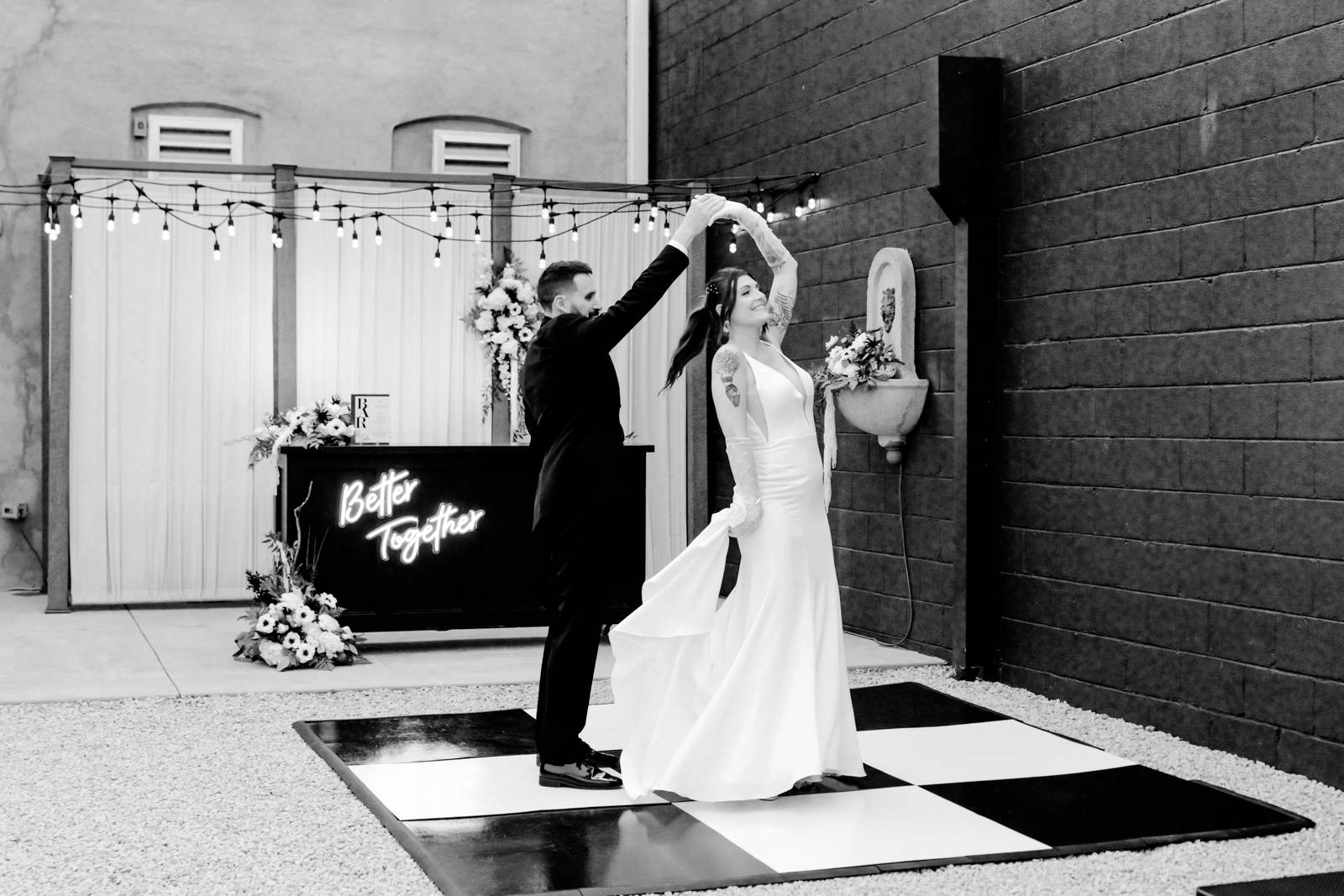 Sip, sip, hooray! A touch of refined opulence is brought in a classy outdoor bar and champagne tower pour. Cheers, to love!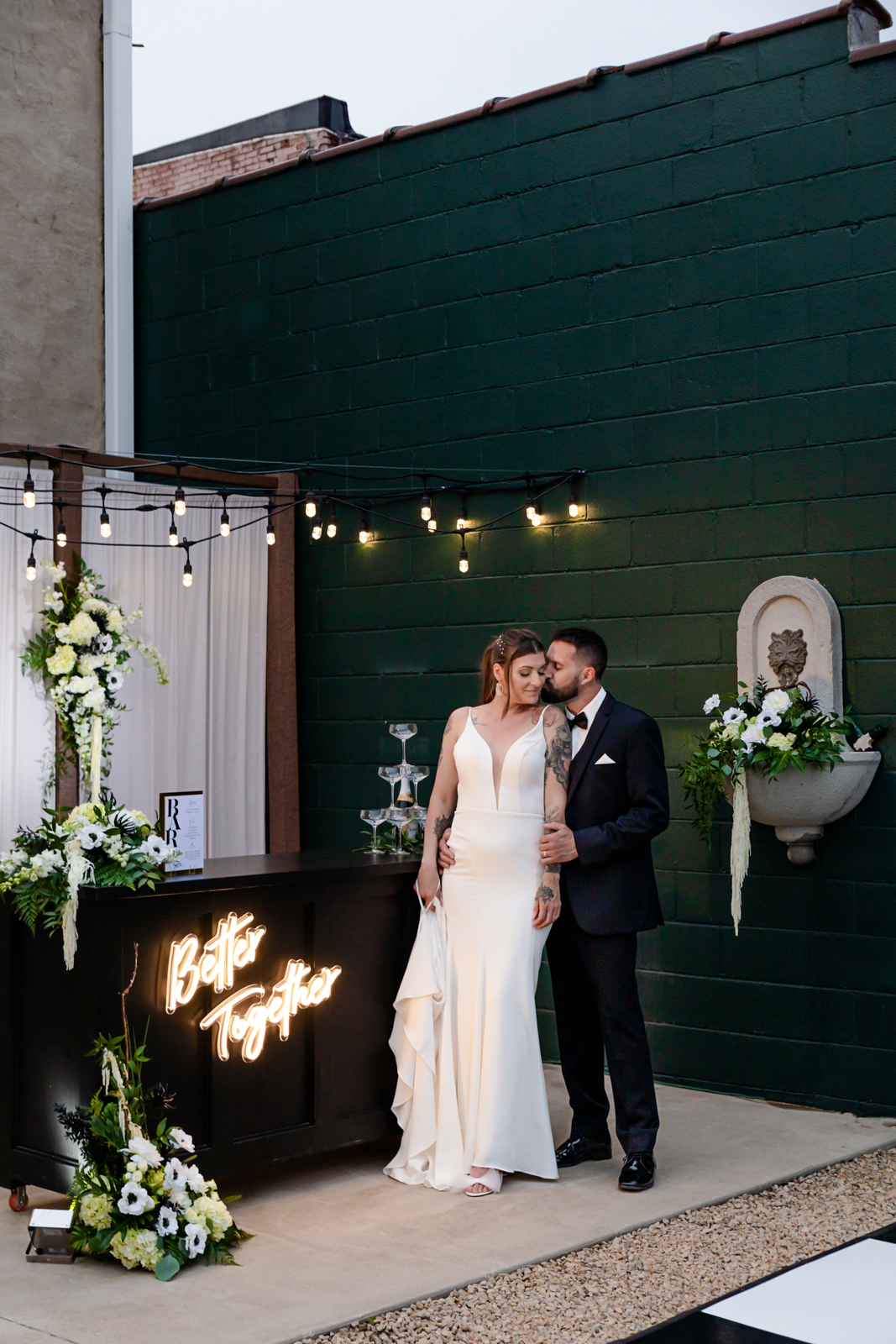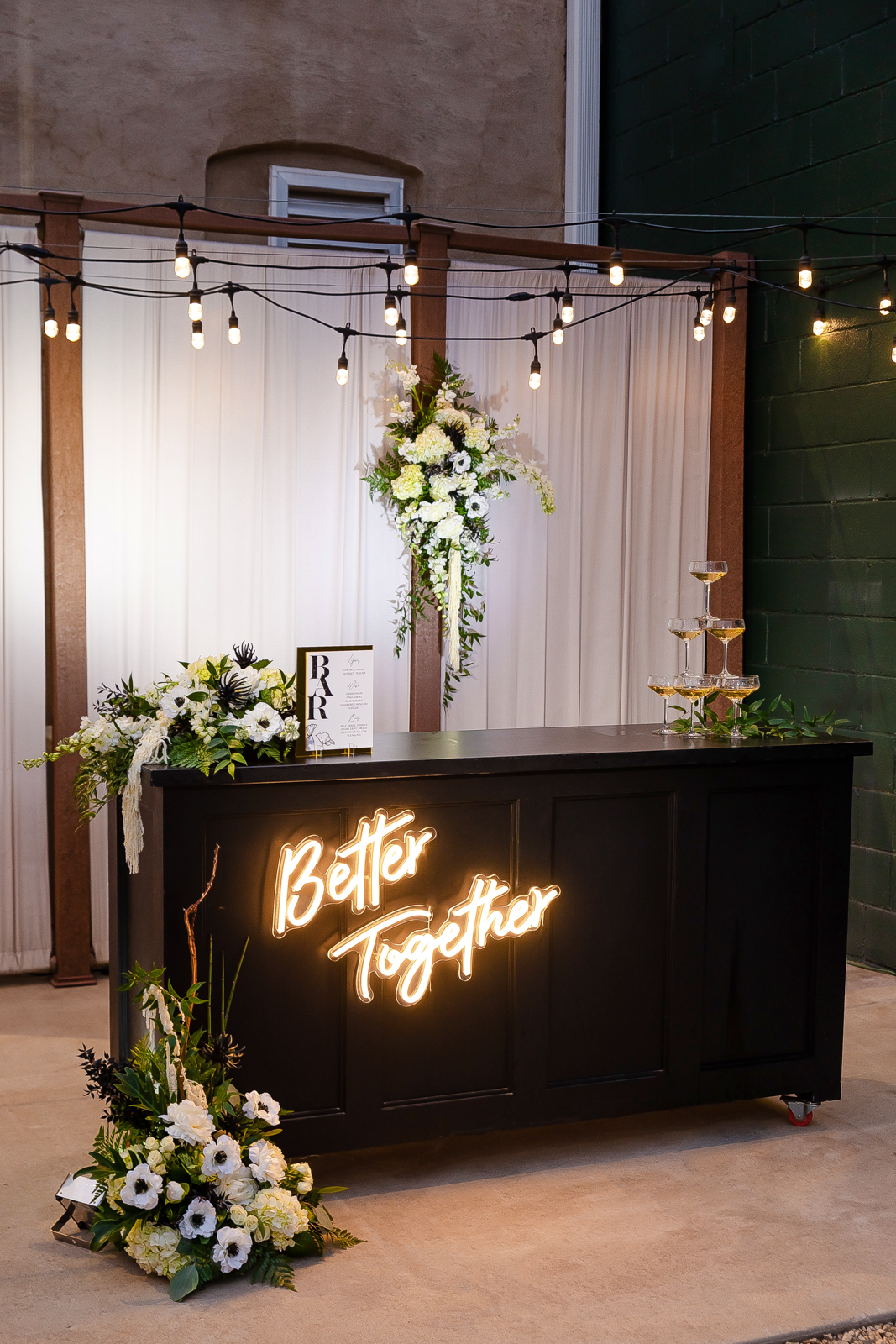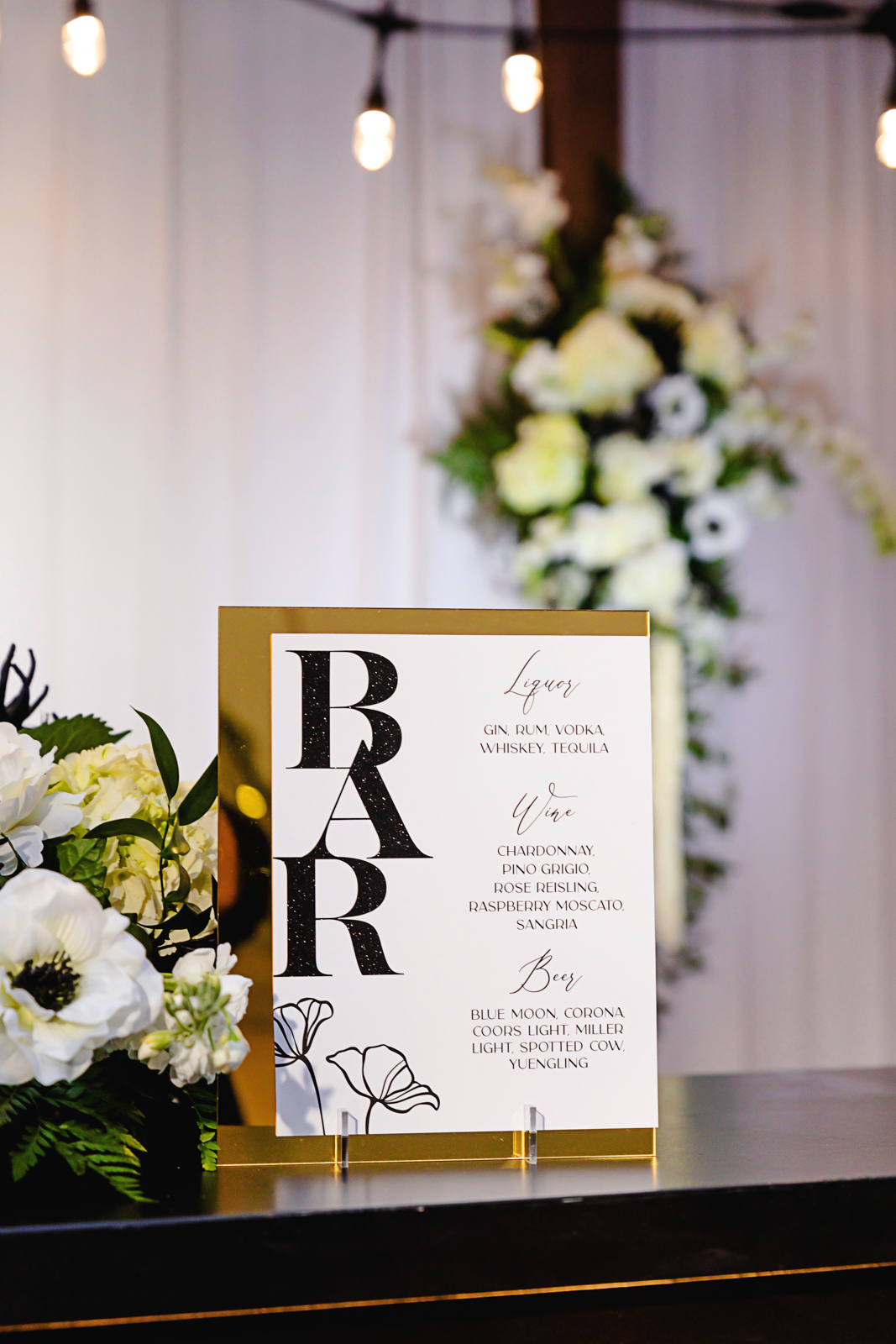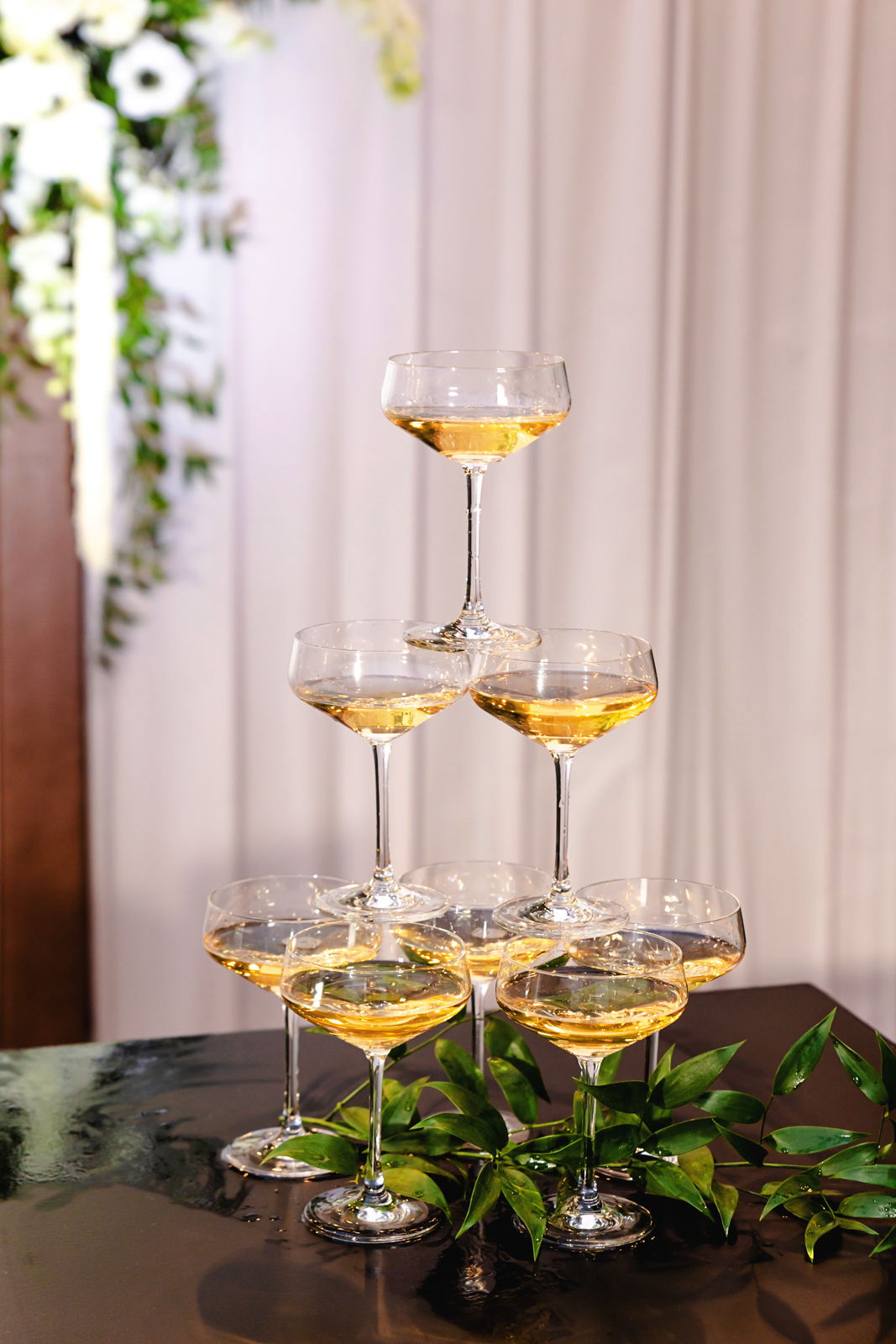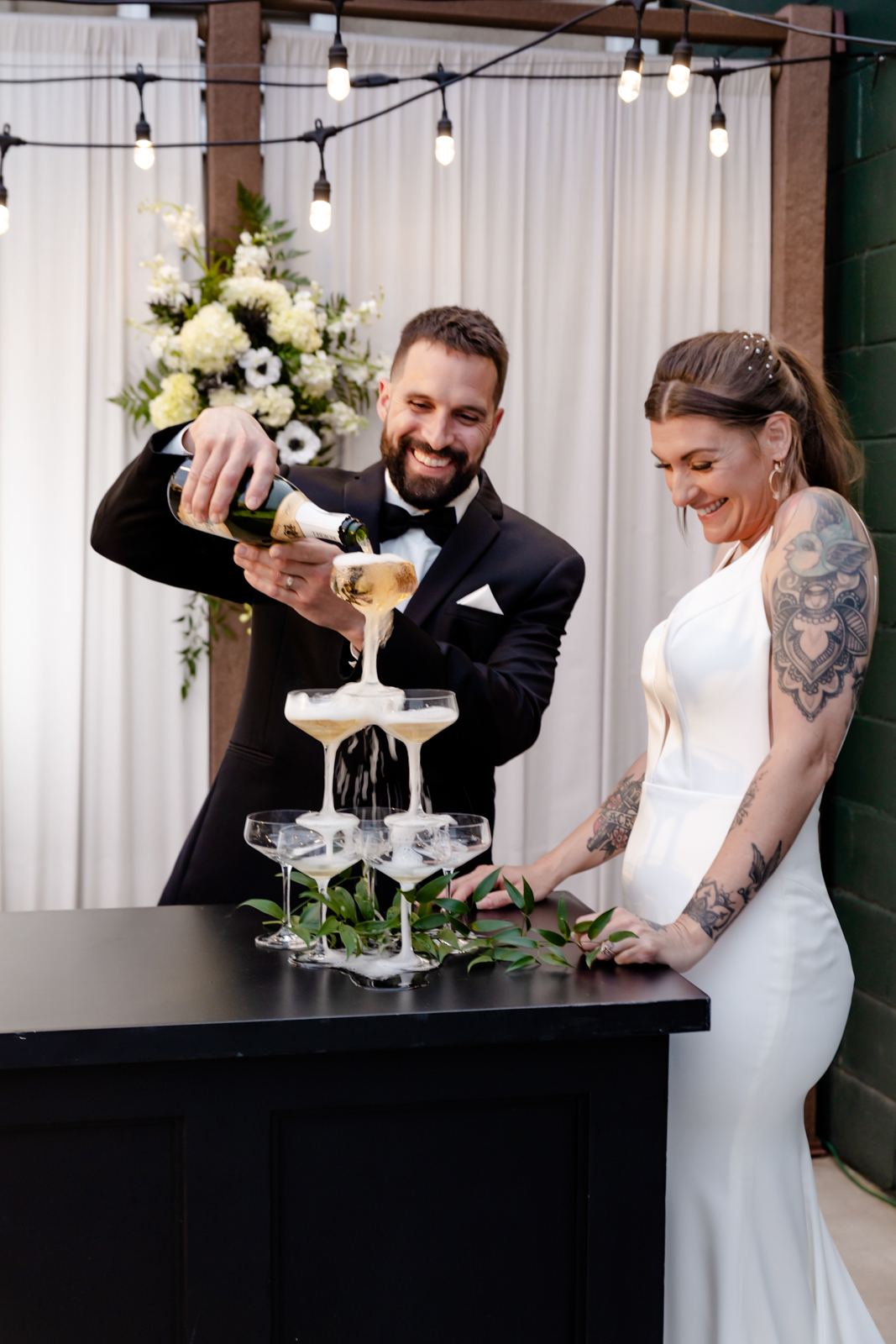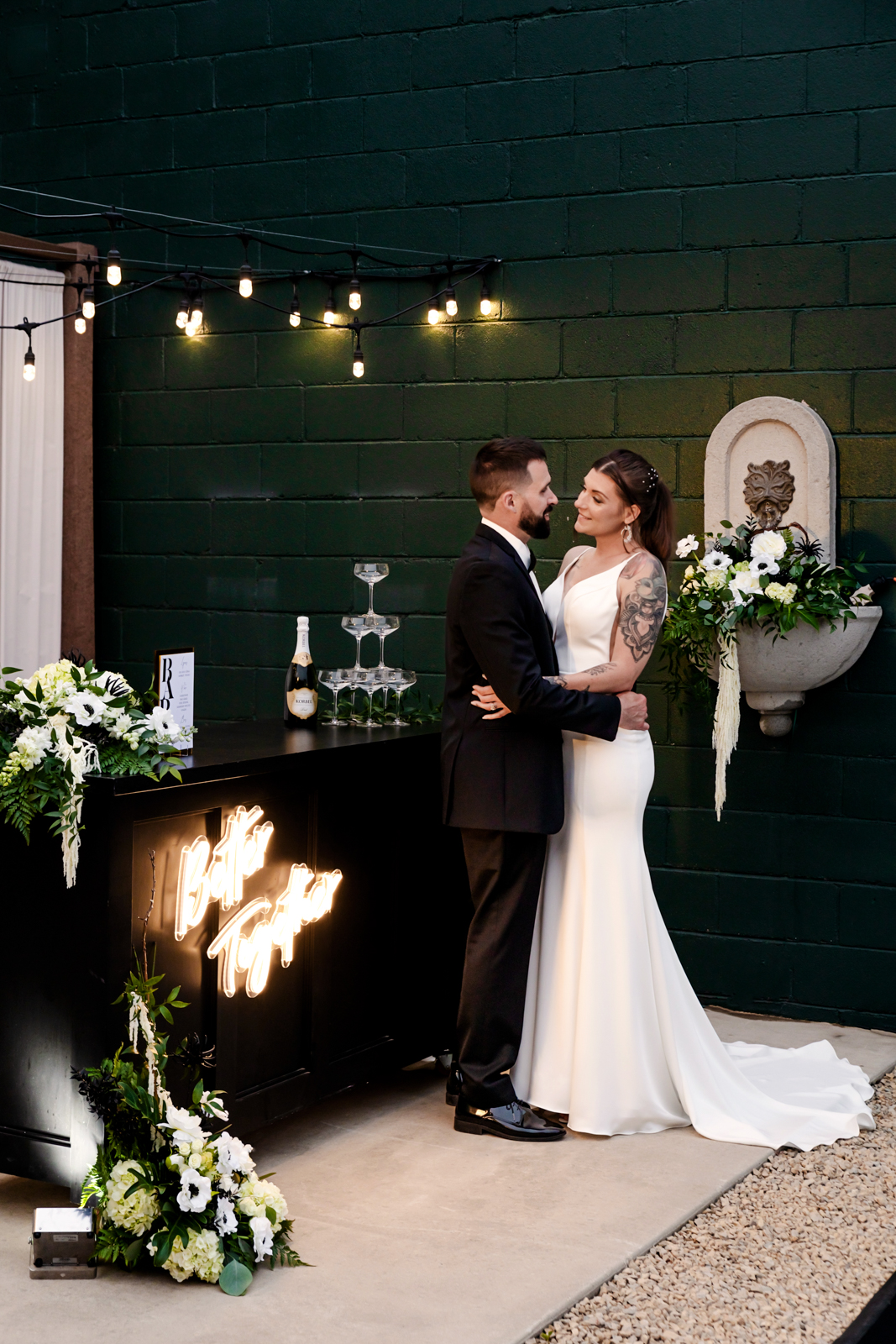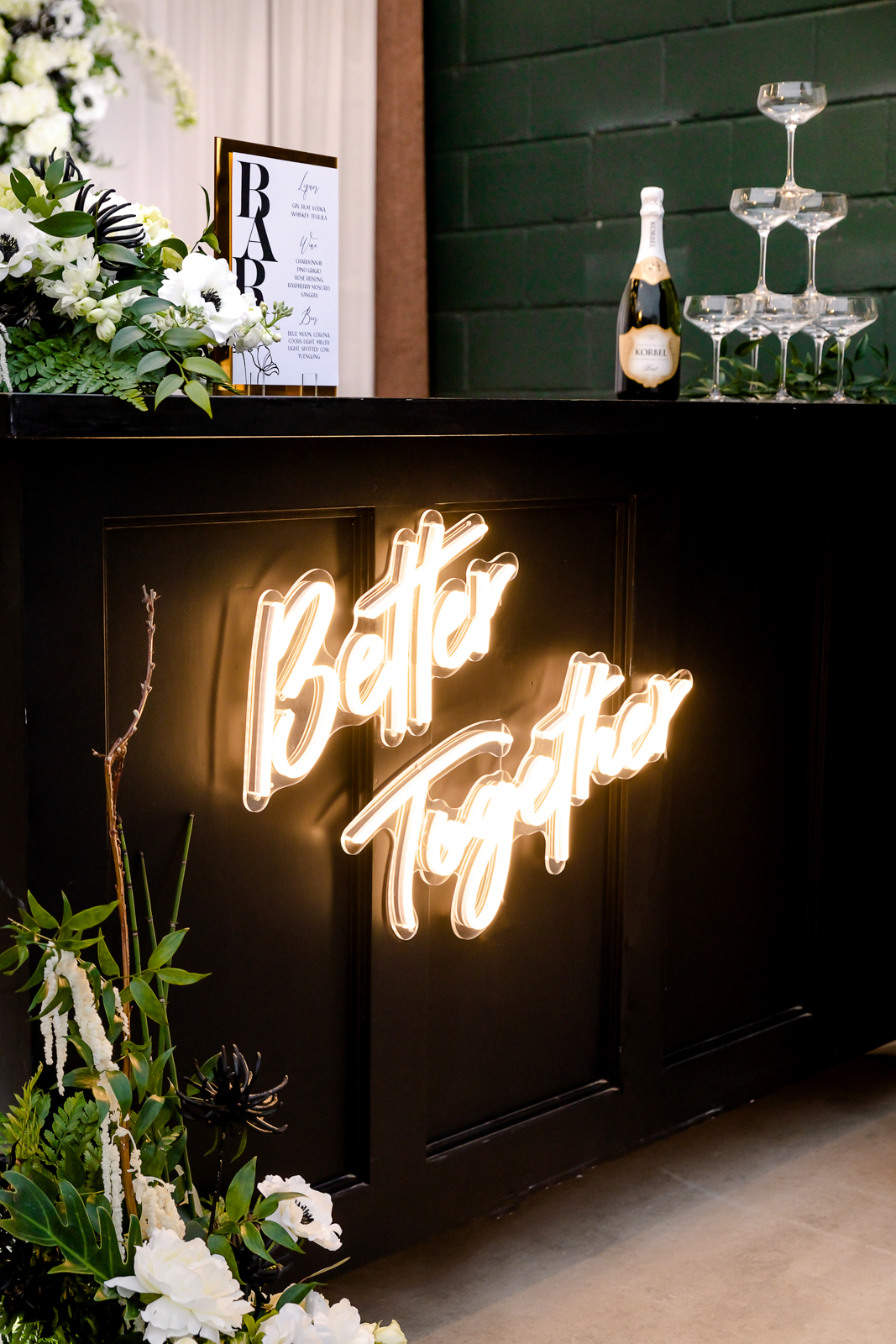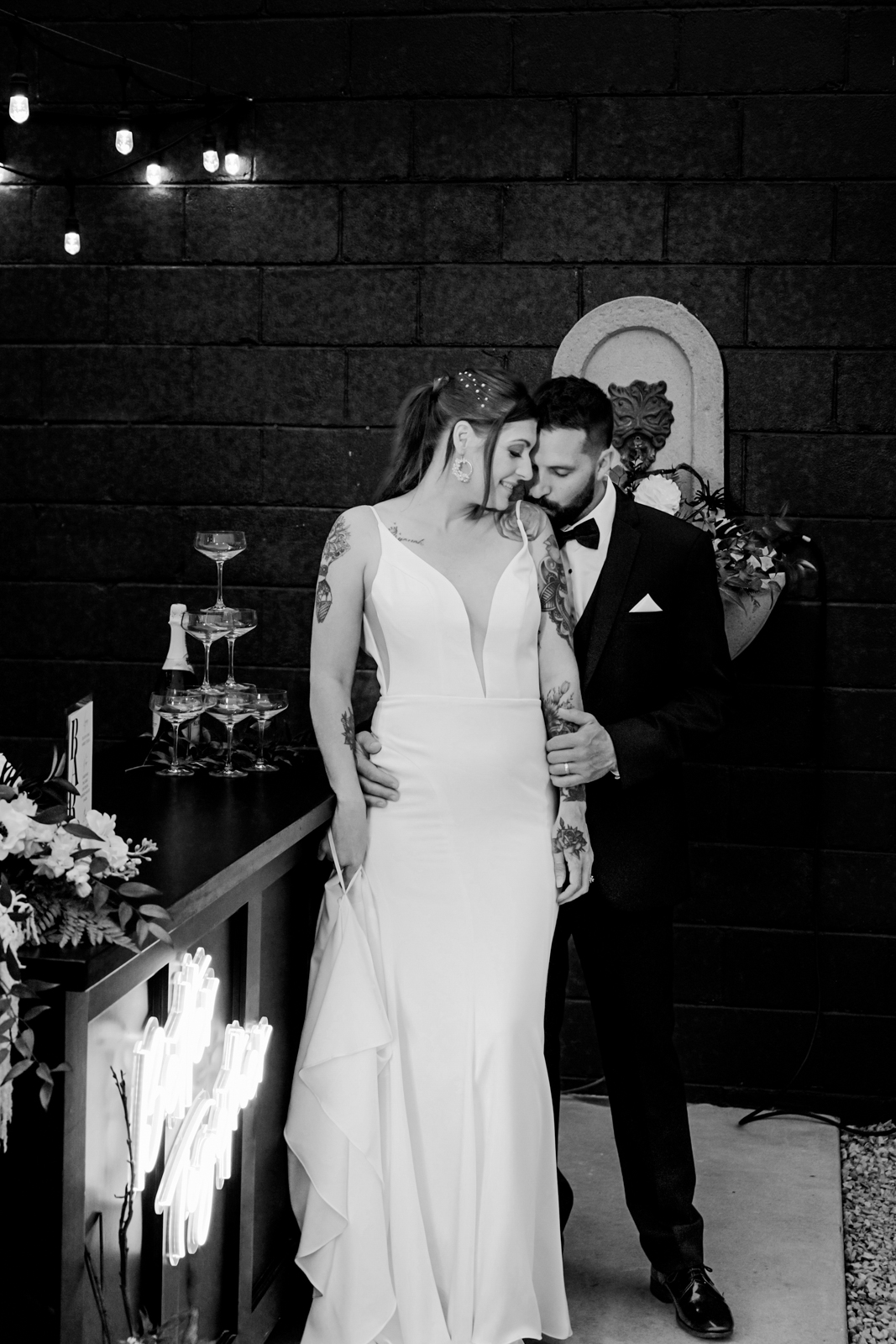 From dreamy uplighting to the shimmering light of igniting cold sparks, Celebrations Entertainment cast a magical aura of luminescence that enhanced every corner of this black-tie affair. We can't think of a more romantic first dance than underneath the starlit Wisconsin night sky enveloped in the glow of cold sparks like this one!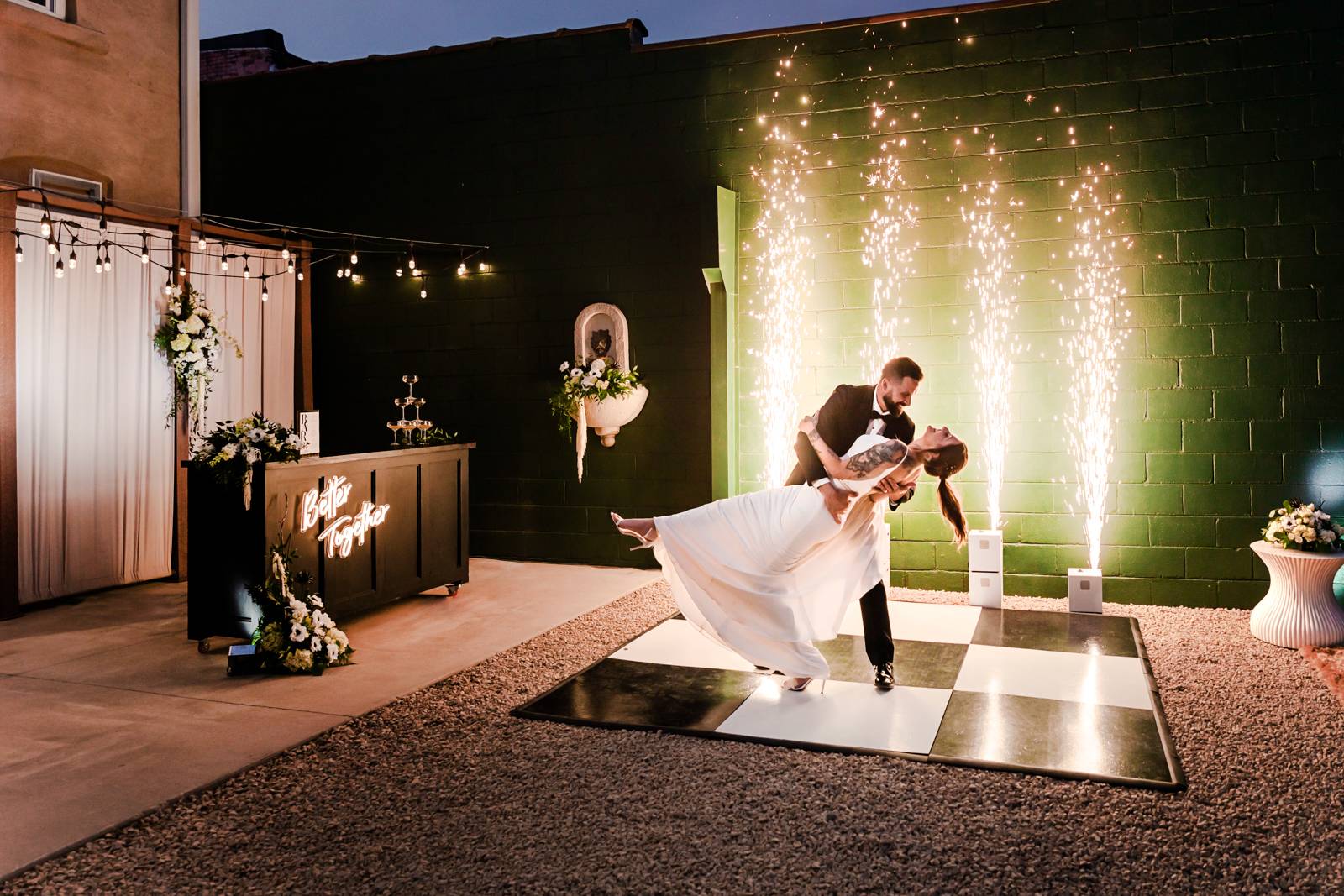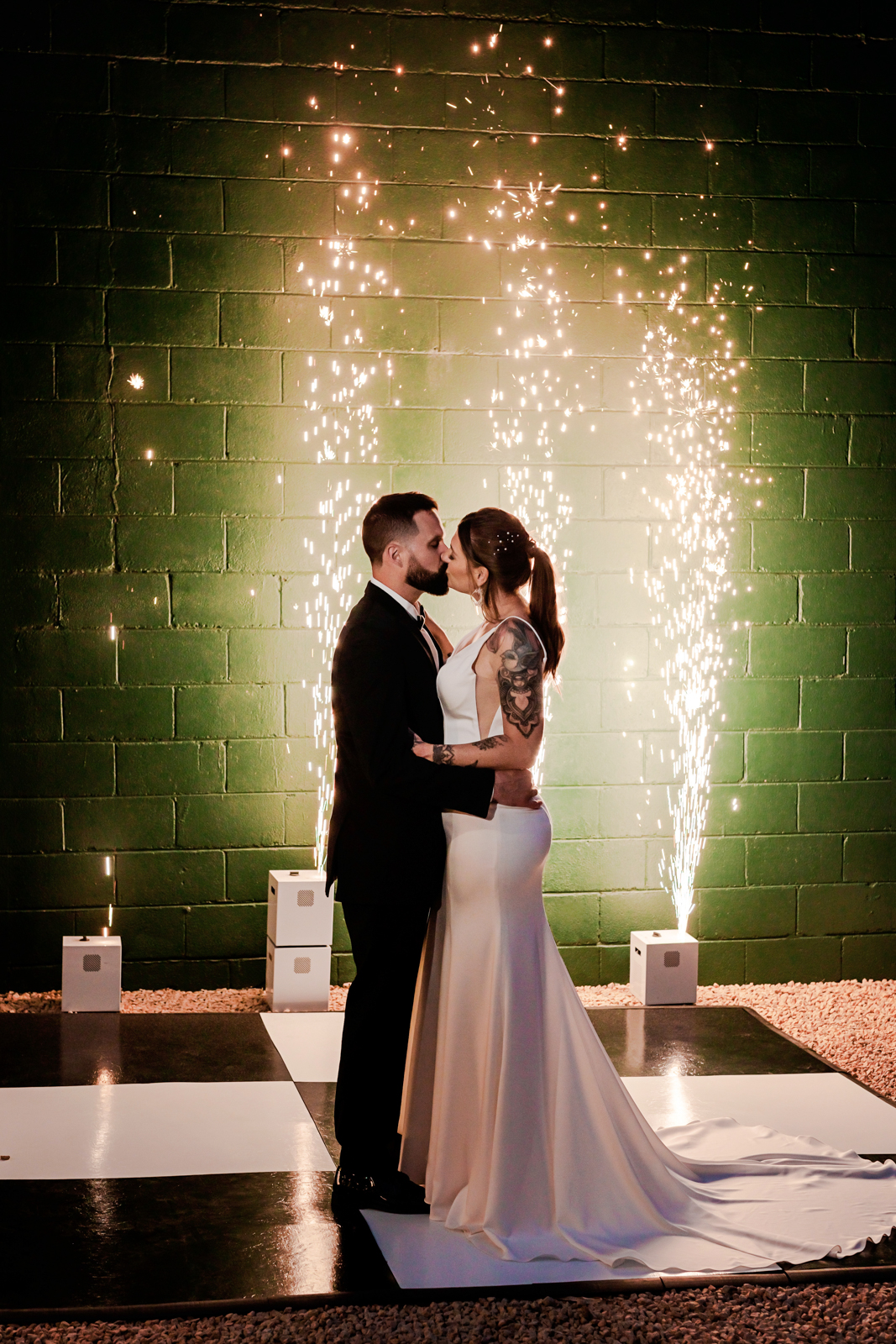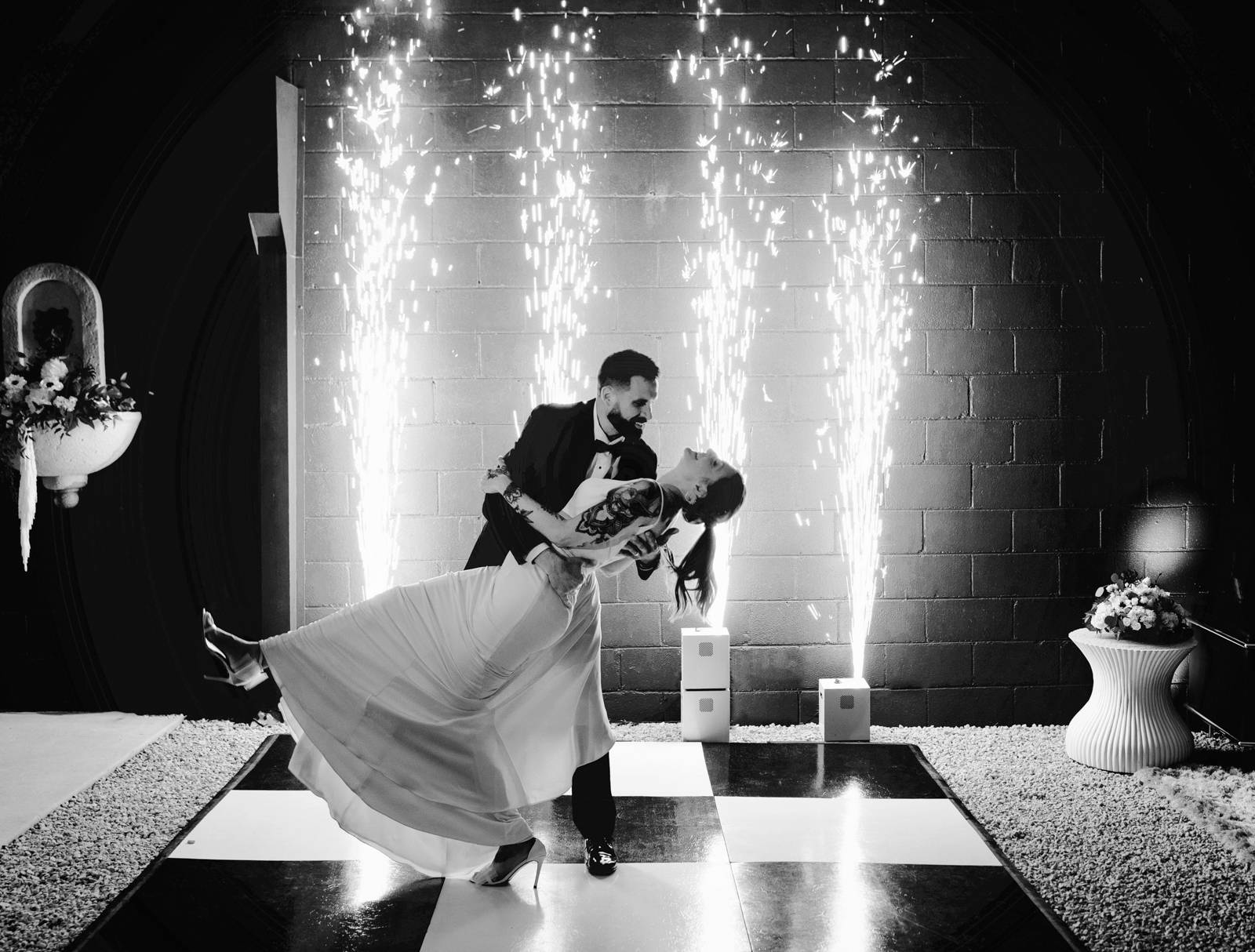 Get an even closer look at this stunning wedding design in the video below, captured by Paul F. Gero Photography!
Connect with each of the talented participating wedding professionals by clicking on their names below. Happy wedding planning from the WedPlan team!